Scuba Diving Kenya – Top 5 Places to Dive
Scuba diving, Kenya is among the best in the world. It is also one of the diving communities best-kept secrets.
Kenya's Indian Ocean coastline, fronts 230 kilometres of immeasurably beautiful coral reef. Despite some overfishing the reef is in good condition, in places it is almost untouched, and it is home to almost one million species of marine wildlife.
Kenya has 5 marine parks or reserves – Mombasa, Watamu, Kisite, Kiunga, and Malindi – these are the main area for scuba diving, but the entire length of Kenya's coastline is filled with underwater drama. You can dive fringing reefs in Diani, explore the coral islands of Lamu, hunt crabs in the mangroves of Watamu or dive in caves in Kilifi.
Diving in Kenya offers you the chance to see some of the big celebrities of the ocean: dugong, whale shark, humpback whale, manta ray, leopard and white tip reef shark (occasionally hammerheads), turtle, dolphin, grouper, barracuda and moray eel.
On the macro side, you can spot nudibranchs, frogfish, blennies, lionfish seahorses, leaf scorpionfish, rare crustaceans and hundreds of different types of coral.
Kenya has the full gamut of diving opportunities: you can dive a wreck, a cave, or do a deep dive, a night dive or a drift dive.
To top it all off, the world above water is as stunning as below. The seaside towns of Diani, Tiwi, Mombasa, Malindi, Watamu & Lamu are palm-fringed white sand idylls perfect for downtime after exploring the depths of the Indian Ocean.
Here is everything you need to know about diving in Kenya.
What can I see when scuba diving Kenya?
You can expect to see the full range of tropical Indian Ocean species, a list too long to even attempt on paper. On the inland reefs, some of the fish you will see include ribbon eels, fire dartfish, octopus, squid, wrasse, pufferfish, scorpionfish, damselfish, ray, parrotfish, surgeonfish, unicornfish, snapper, red-tooth-trigger fish, giant moray eels, crocodile fish, huge potato grouper and turtle.
Beyond the reef, you can see: humpback whale, barracuda, yellowfin tuna, trevally, reef sharks, bottlenose and spinner dolphins, manta rays and loggerhead, leatherback, hawksbill and green sea turtle.
Whale sharks can be spotted between October and April, but are most common in November and December, and this is also the season for humpback whale sightings.
Occasionally hammerhead sharks can sometimes be seen along the outermost reefs in the winter months.
Where to scuba dive Kenya?
The areas along the coastline hide a treasure chest stunning reefs and interesting topography to suit all scuba diving Kenya abilities. The protected reef has many large corals in excellent condition and an abundance of marine life of all varieties.
Diani has 5 marine parks: Diani – Chale, Kisite-Mpunguti, Malindi, Mombasa, Watamu and Kiunga.
Kisite – Mpunguti Marine Park
Kisite Mpunguti Marine Park is located south of Mombasa near Wasini Island. There are two parks, Kisite and Mpunguti, which together offer 15 sq km of protected pristine underwater paradise with 11 official dive sites, 45 different types of coral and 360 kinds of fish within the park. Kisite is one of the best places to spot humpback whale and whale shark as they migrate past Kenya.
Mombasa Marine Park & Reserve
Mombasa Marine Park & Reserve covers 84 sq. km of coral reef around Kenya's second-largest city, Mombasa. It has the advantage of offering dive sites that are only a short boat ride from shore, mostly along the coral reef that sits just out to sea. You will see octopus, starfish angelfish, parrotfish, butterflyfish, zebrafish, lionfish, damselfish and turtle, dolphin and the very lucky among you may spot a humpback
Watamu Marine Park
The 20 dive sites at Watamu Marine Park are considered among the best in the country. Watamu offers dives for all levels of experience in a hugely diverse underwater landscape. In Watamu, you can dive in a mangrove forest, coral bed, overhangs, cliffs, channels and a wreck. Watamu Marine Park has 100 types of coral, 600 fish species and many other marine creatures. It is one of the best places in Kenya to swim with turtles who lay their eggs on Watamus white sandy beaches.
Malindi Marine Park
Malindi Marine Park was the first protected marine area in Kenya and is now a UNESCO Man and Biosphere Reserve Programme Reserve. The marine park has various habitats seagrass, mangrove and mudflats, and a deep trench named the Barracuda Channel sandwiched between the North Reef and Barracuda Reef. The park is home to more than 600 species of fish and home to nesting sites for loggerhead, green, olive ridley and hawksbill turtles.
Kiunga Marine National Reserve
Kiunga Marine National Reserve is a 37 mile long collection of calcareous isles and coral reefs, of which the most famous is the ancient Swahili town of Lamu. Kiunga is one of the only places in Kenya to see the dugong (sea cow) as the islands are a breeding ground for this rare animal. The 51 islands shelter shark, moray eels, turtles as well as a vast array of tropical fish.
Scuba diving highlights in Kenya
Best deep dive. The wall at Nyuli (Kisite) is a deep dive with a coral reef wall that starts at 28 m. Two currents meet here so it is for experienced divers only. Look for leopard and white tip reef sharks on the sandy bottom.
Moray Reef in Watamu has a 28 metre drop to a sandy bottom. The coral here is a refuge for octopus, eel and a massive semi-tame moray.
The Pinnacles in Mombasa Marine Park are visited by manta rays, spotted rays, shark, napoleon wrasse and barracuda.
Best cave diving: Vuma Caves near Kilifi Creek is 20 metres beneath the surface, the interior of the caves is a refuge for eels, large grouper (up to 300 kg) and barracuda. Exit through a 10-metre chimney which emerges through a hole in the reef above.
Best site for Pelagics: A good reef to see large pelagics is Kinondo Reef, where you can spot leopard and white tip reef sharks.
Best drift dive: New Place is a 1.8 km long reef ideal for drift dives. A slope starts at 6m and zooms down to a 21 metre deep sandy bottom.
Best dive site for turtles: Turtle Reef, Watamu is where green turtles come to lay their eggs on the reef. Turtle Reef is a shallow 15 m dive.
Best wreck diving site in Kenya: Dania Wreck is an 80-metre long cargo vessel that was deliberately sunk as an artificial reef in 2002. 30 m deep.
Best marine park: Watamu Marine Reserve for green turtles and whale sharks (November to January),
Best diving in Kenya for whales: Kisite (dolphin point) has humpback whales November – December
When to go diving in Kenya
Diving is possible year-round, although the main dive season is from October through to March when the sea is calmest and visibility is best.
The water is warm in Kenya – average temperatures range from 25 oC in August to 30 c in March. April and May are the wettest months.
Whale sharks and manta rays visit between November and February, and humpback whales appear from July to October.
PADI diving in Kenya
Dive Operators in Kenya range from PADI 5 Star IDC Centres to SSI and BSAC Dive Resorts. You can complete basic PADI courses in Kenya, including Open Water, Open Water Advanced and Navigator. If you are looking to further your dive skills beyond this, I would contact PADI directly. Enriched Air Nitrox is available at some of the larger operators many of whom are based in hotels and resorts.
I recommend you contact your chosen dive centre before travelling to make sure they meet all of your diving requirements.
Diving Schools in Kenya
Buccaneer Diving
Mombasa
E-mail: info@buccaneerdiving.com
Diani Marine
Diani Beach
Tel: +254 40 320 2367
E-mail: info@dianimarine.com
Barracuda Scuba Safari
Diani Beach
Tel: +254 (0)734 237692
E-mail: info@divediani.com
urtle Bay Beach Club
Watamu
Tel: +254 707 180074
E-mail: steiger@africaonline.co.ke
Aqua Ventures
Watamu
Tel: +254 (0)703628102
E-mail: ask-us@diveinkenya.com
Chui Adventure Centre
Diani Beach
Tel: +254708358095
Dive resorts and Liveaboards in Kenya
Currently, no commercial liveaboards are operating in Kenya. You can charter a private liveaboard, speak to one of the operators listed above.
Other useful contacts for diving in Kenya
How to get to the Kenyan Coast
The only international airport on the Kenyan Coast is Mombasa, which is equidistant to most dive sites except for Lamu. Within Kenya, most airports fly into Mombasa, it is a 1 hour (50 dollars) flight from Nairobi to Mombasa.
You can get the SGR train from Nairobi to Mombasa, a cheap, scenic way to travel cross country.
You can drive to Mombasa from Nairobi in approximately 9 hours.
Travel times from Mombasa by car are as follows:
Diani Beach – 1.5 hours
Kisite – 2 hours
Watamu – 2 hours
Malindi – 2.5 hours
Lamu – flights to Lamu go from Nairobi (1 hour / 70 USD), Mombasa ( 20 mins 50 USD) and Malindi (20 minutes 50 USD)
It is possible to drive to Lamu from Mombasa and other places within Kenya but not advised due to civil unrest in neighbouring Somalia.
Where to stay on the Kenyan Coast
I spend half my life on the sunny coast and have written a number of guides to the best places to stay on the Kenyan Coast.
What to do after you dive in Kenya?
Go on safari. Kenya is one of the best destinations for a safari in the world. Consider Amboseli, Tsavo, or Kimana Sanctuary all of which can be reached via road on the way back to Nairobi from the coast. Or visit the world-famous Maasai Mara or Ol Pejeta.
Book Your Kenya Trip: Locally recommended Logistics
Find everything you need for visiting Kenya on my TRAVEL RESOURCES page
Find everything you need for moving to Kenya in my THE EXPAT GUIDE TO LIVING IN NAIROBI book
Book Your Flight
Use Jetradar to find a cheap flight. It is one of the largest airline booking engines in the world with over 750 airlines.
Book Your Accommodation
I always use Booking.com. They have the cheapest rates for hotels and guest houses in Kenya. Agoda sometimes features hotels that Booking.com hasn't picked up. TripAdvisor is my go to portal for checking reviews on accommodation / restaurants in the local area. I never book without checking TripAdvisor first.
Don't Forget Travel Insurance
Travel insurance will protect you against illness, injury, theft, and cancellations. This is Africa. Trust me, you need travel insurance. I recommend the following
(for everyone below 70) (good for US citizens) – if you have a cancelled or delayed flight you may get a refund.
Looking for Tour Guides in Kenya.
Check out GetYourGuide for tour trips to most popular tourist sites in Kenya. Or my tour guides page for local tour companies.
The Best Diving Destinations by Month – An Annual Scuba Calendar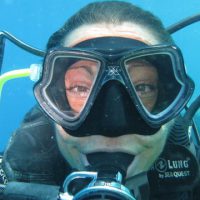 Are you planning to travel in the next year? Are you starting to think about potential dates and where to go? Some destinations offer year-round diving, while other regions are better to dive during certain months of the year. To make sure you find yourself in the right place, at the right time, we have put together an annual diving calendar which highlights the hotspots around the world in each month. Read on to find out when and where you should take your next dive trip…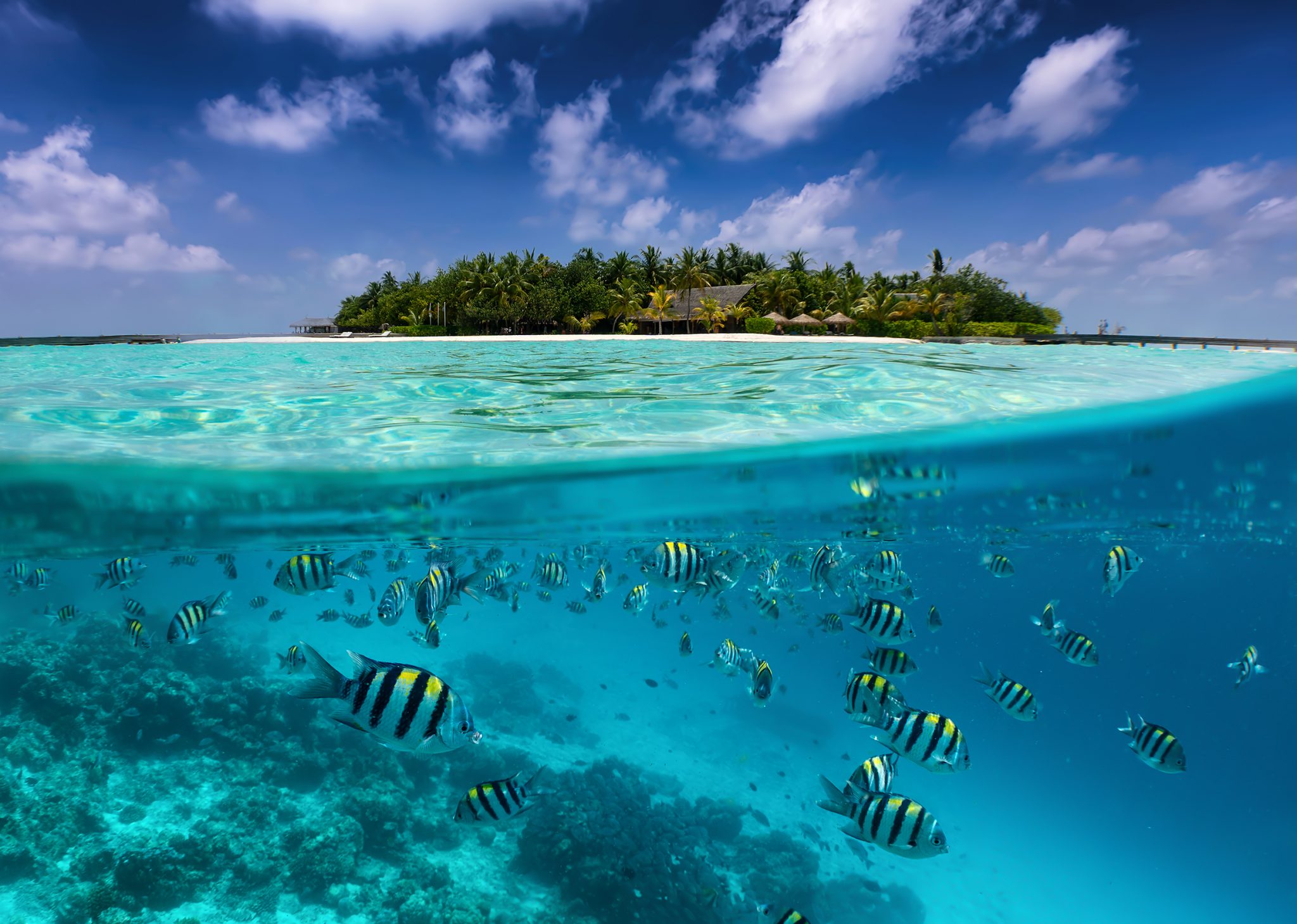 JANUARY
If you live in the Northern Hemisphere, January can be one of the worst months of the year with chilly temperatures and long, dark days. With a good few months ahead until spring, taking a winter trip is a great way to break up the gloomy period with some tropical sunshine!
If Asia is on your bucket list, then the pristine islands of the Maldives in the Indian Ocean or Djibouti and Palau offer great opportunities for pelagic encounters. If the Americas are more your preference, then locations such as Cuba, the Cayman Islands and the Caribbean experience some of their best weather during the month of January.
For snow lovers and those with a thirst for adventure, why not embrace the cold and a dry suit and head for the spectacular land and seascapes of Antarctica!
Because January is the coldest month of the year in many parts of the world, we recommend taking this opportunity to check off your PADI Dry Suit Diver certification.
More about diving these phenomenal destinations in January here.
FEBRUARY
The month of February can be a bit of a no-mans-land on the calendar. The festive season seems like a million years ago and summer seems to be equally far away in the future. So why not put your February on your diving calendar and transform this dreary month into a month worth shouting about?
Why get stuck in a rut at home when you could be diving with hundreds of hammerheads in the Bahamas and Malpelo? If Africa is a draw card for you, then February is when you have the best chances of whale shark encounters in Tanzania.
This is also a prime time for several great marine life seasons around the world: Visit Mexico's Pacific Coast in peak whale-watching season, or meet the mantas of the Andaman Sea and Raja Ampat. If you want to experience something out of the ordinary, head to Iceland for the warmth of the hydrothermal vents.
If you're visiting any of these top diving destinations for February, you'll want to ensure you can safely dive to depths of 100 feet/30 meters. Enroll in and complete the online knowledge development of your PADI Advanced Open Water Diver course before departure, then complete the in-water draining during your holiday.
More about diving these phenomenal destinations in February here.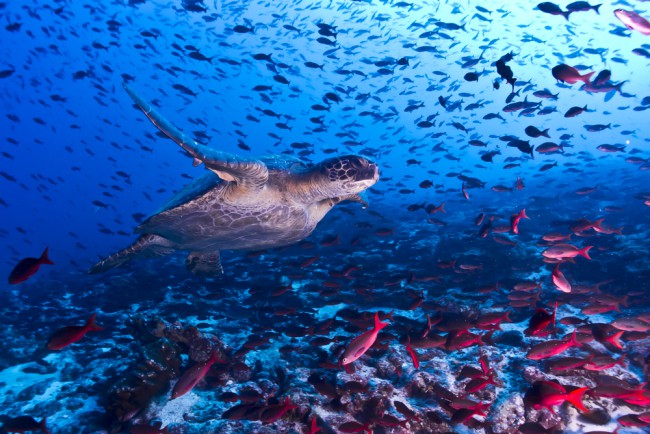 MARCH
In many regions around the world, March marks the beginning of a shift in seasons, and it's the same in our oceans. During March many destinations experience a similar change in diving conditions.
For those planning a trip to the Caribbean, there is still time as conditions remain calm for a few more months, but larger animals begin to move on the currents. Humpback whales visit the Dominican Republic, and whale sharks can be encountered in Honduras.
The Galapagos Islands also experience impressive marine life migrations during March. This is also the time when large schools of hammerhead sharks and humpback whales are found off the coast of Hawaii.
Some regions are nearing the end of their diving season during March, so if you want to dive in Chuuk (Truk) Lagoon or other islands in the South Pacific, March is the last month to visit – any later than this and you will be better off planning for next season. That being said, the tail end of any season is also when you can pick up some great deals on liveaboards.
Should you wish to take advantage of those amazing liveaboard deals, it's recommended that you're Nitrox certified. That way you can enjoy longer dives and shorter surface intervals. Start your PADI Enriched Air Diver course now.
More about diving these phenomenal destinations in March here.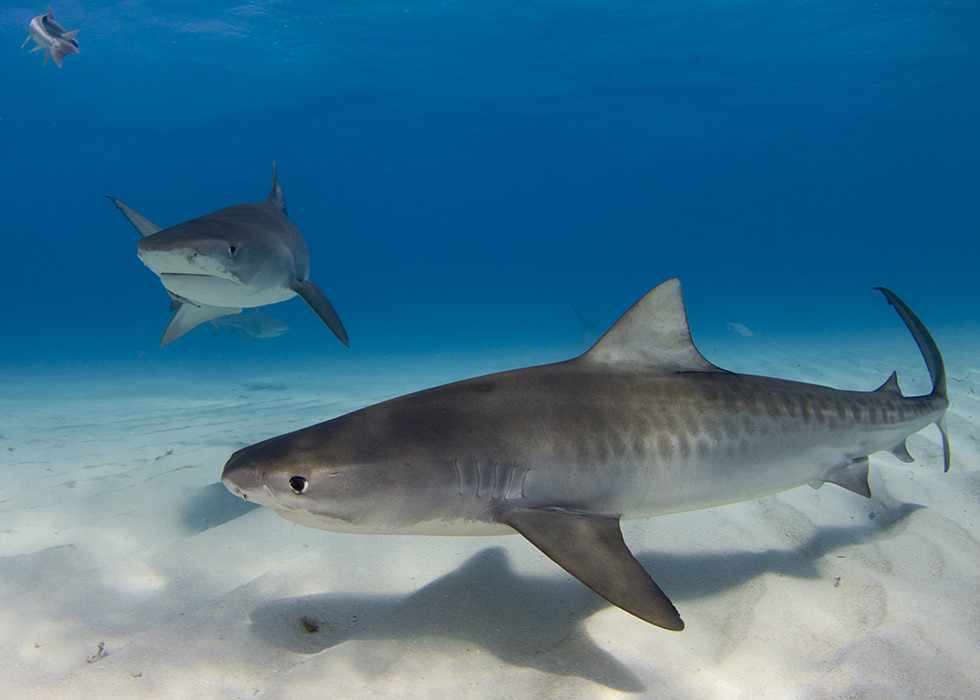 APRIL
Spring is in the air, flowers are beginning to bloom, the clouds are starting to clear and there's a sense of invigoration after a long winter in the Northern Hemisphere. In the month of April, it's no less impressive underwater, especially in regions that are coming into their peak.
April is a great month for pelagics too. Check out the Bahamas for tiger sharks, or for whale shark encounters head to Belize or Australia. Many locations in South East Asia offer phenomenal diving during April such as Sipadan Island in Malaysia which experiences its best conditions and marine life sightings during this month.
If you are thinking about travelling in April, plan ahead. April is one of the busiest months in the calendar for travel due to Easter and Spring Breaks. If you leave booking to the last minute, availability may be limited and flight prices higher.
For many, April will be the first time they've dived in a while. The PADI ReActivate Scuba Refresher Program can help you refresh your scuba skills, so you can enjoy your underwater vacation safely.
More about diving these phenomenal destinations in April here.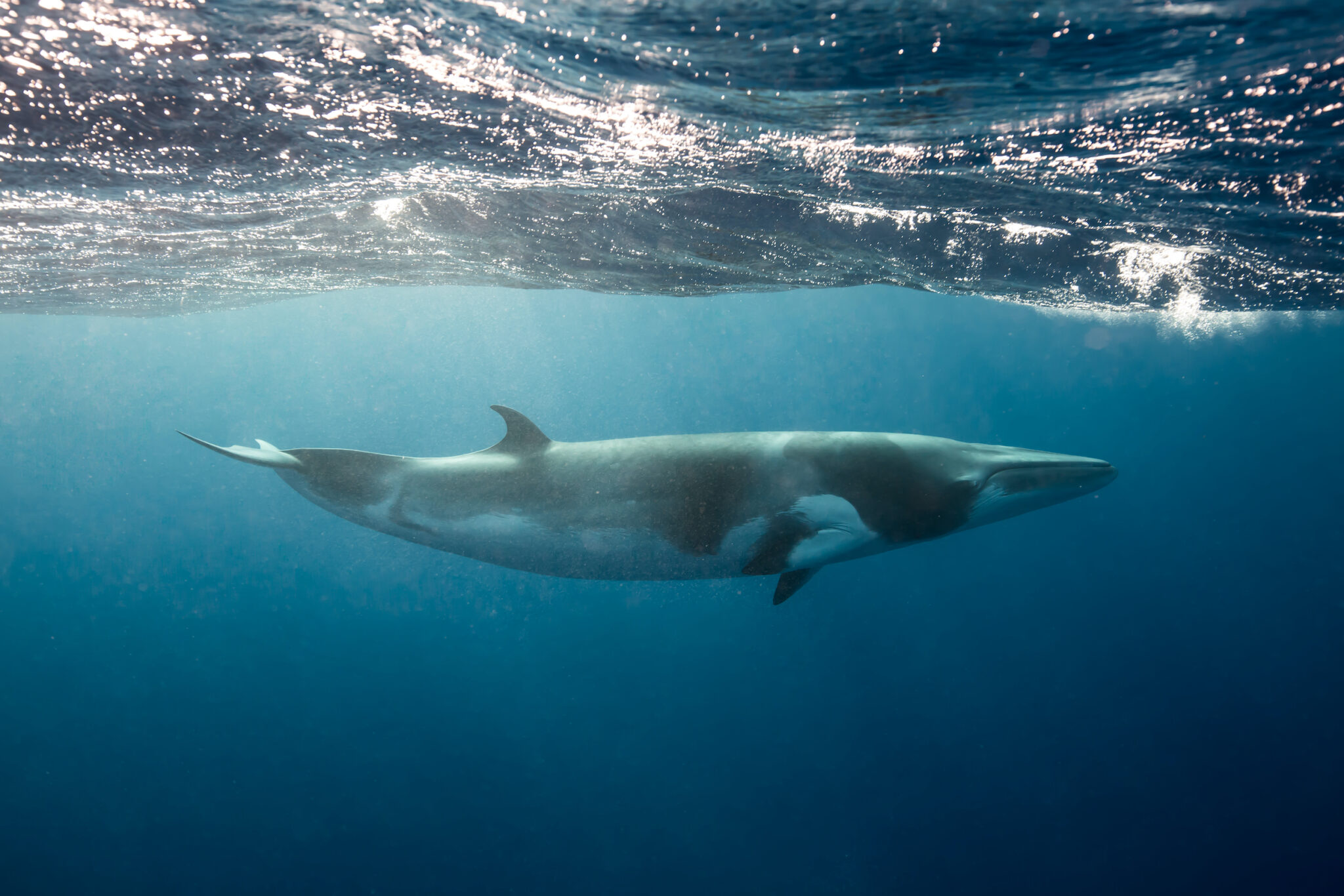 MAY
If you're wondering where to dive in May, there is no shortage of incredible options. From dwarf minke whales and whale sharks in Australia to uncrowded dive sites in the Komodo Marine Park (Indonesia), great diving can be found around the world in May.
If you are thinking about a liveaboard vacation then May is the best time for pelagic encounters, including manta rays, in Socorro, Mexico. If cavern diving is something you are hoping to tick off your bucket list, the Cenotes (also in Mexico) have the best visibility during the fifth month of the year.
May also offers the best weather in both the Tuamotu Archipelago and French Polynesia.
However, it should be noted that many of the best diving destinations for May, including Komodo and French Polynesia, require a hefty amount of drift diving. Why not prepare in advance by taking the PADI Drift Diver course?
More about diving these phenomenal destinations in May here.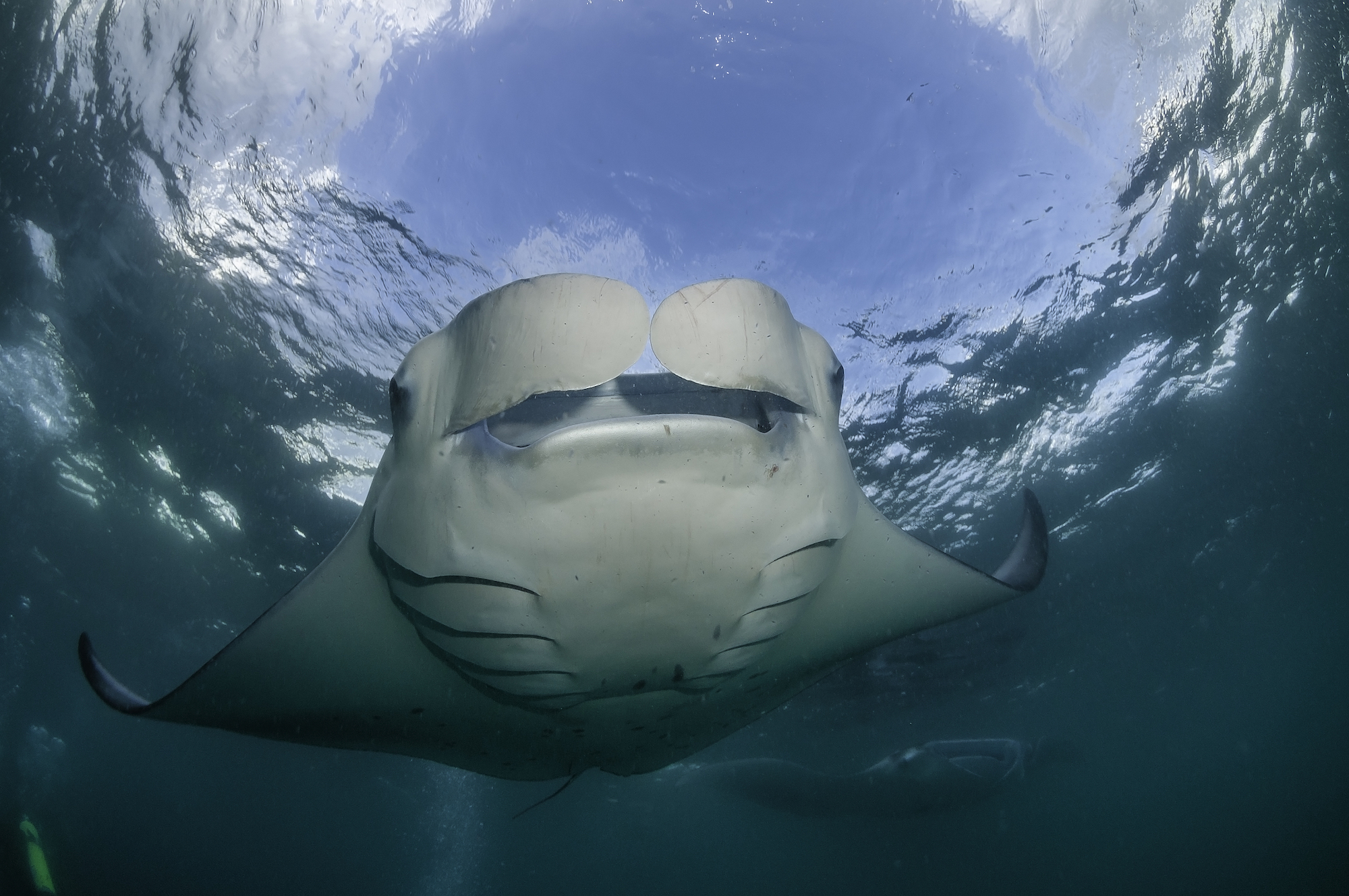 JUNE
If you're planning a diving holiday in June and want to dive with manta rays then Hanifaru Bay in the Baa Atoll of the Maldives is incredible at this time of year. Due to the Southwest Monsoon there is super-plankton-rich water, which attracts filter feeders including manta rays and whale sharks.
If you're seeking a world-class wreck diving destination, the season in Bikini Atoll runs from May through to September and is at its peak in June. There are dozens of wrecks including the famous US Saratoga.
Papua New Guinea and the Bismarck Sea are also at their prime in June. Likewise, if you head to the Galapagos Islands you'll encounter humpback whales and whale sharks.
Also hot in June is the famous Sardine Run in South Africa that takes place during a small window from May to July. This annual phenomenon attracts pelagic lovers and adrenaline loving divers from around the world!
Boat diving is the name of the game in most of the best diving destinations for June, so check out the PADI Boat Diver certification to learn boat diving etiquette, terminology and important do's and don'ts.
More about diving these phenomenal destinations in June here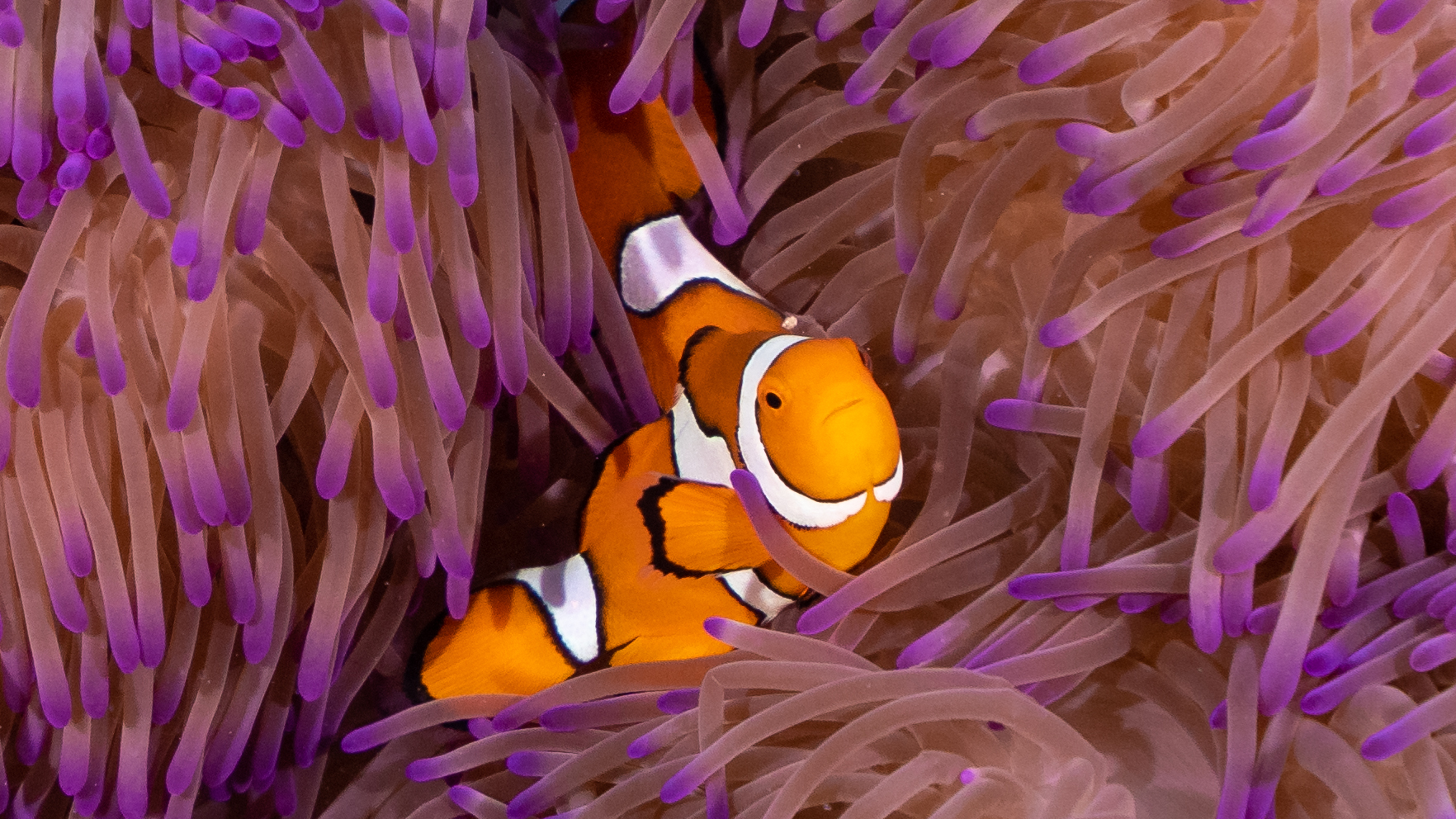 JULY
Australia is well known for its fantastic year round diving. However, from June to November, Australia experiences winter and slightly cooler temperatures on the Great Barrier Reef attract manta rays, whale sharks and minke whales.
Other destinations offering marine megafauna in July are Cocos Island in Costa Rica and Komodo in Indonesia. Cocos Island has plankton blooms from June to December which attract schooling hammerhead sharks. In July the Komodo UNESCO World Heritage Site has cooler water temperatures resulting in phenomenal visibility, manta rays, sharks and an extreme abundance and diversity of marine life.
Finally, one of the best whale shark snorkelling experiences available occurs in July in Isla Mujeres in Mexico. Don't worry, Isla Mujeres is just offshore from Cancun so there is plenty of incredible diving available too!
Before you book your trip, though, think about your buoyancy. To ensure you don't damage the gorgeous coral reefs of Australia or scare away the marine life in Indonesia, Mexico and Costa Rica, take the PADI Peak Performance Buoyancy course and fine tune your hovering and finning skills.
More about diving these phenomenal destinations in July here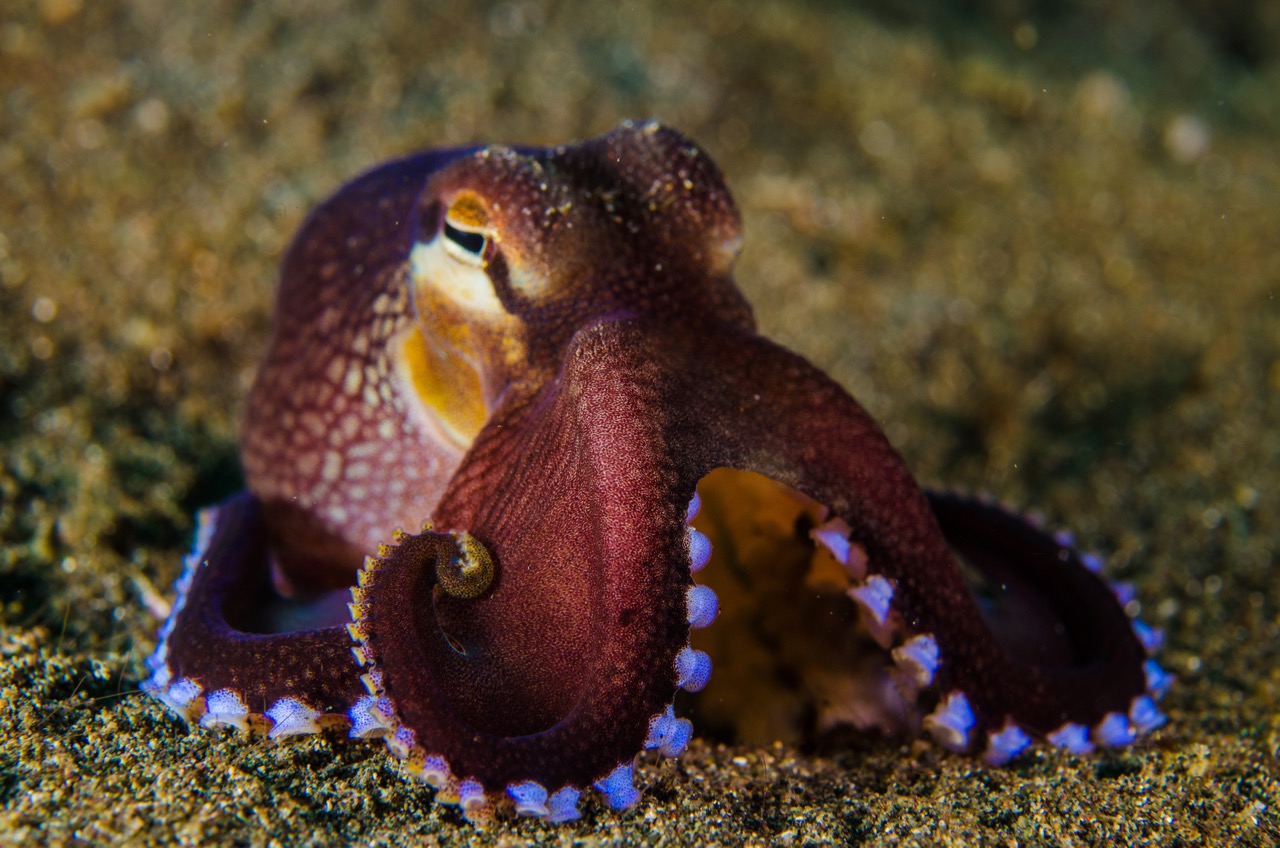 AUGUST
August is packed with some awesome diving opportunities for thrill seekers. From diving with great whites in Guadalupe, Mexico through to phenomenal drift diving and the mola mola season around Nusa Penida in Bali, Indonesia.
For those who want to experience diversity in August, head to North Sulawesi (also in Indonesia) where you can enjoy the world's best muck diving and underwater photography in the Lembeh Strait before heading to Bangka Island for pinnacles and reefs, followed by the epic wall dive sites of the Bunaken Marine Park. Three destinations in one trip!
And, make sure you're ready to take advantage of all those amazing macro sightings by getting your PADI Digital Underwater Photographer certification before departure. You wouldn't want to miss out on any amazing shots!
Fiji offers some of the best coral reefs in the world and during the month of August the visibility is stellar – allowing you to see the reefs in all of their magnificent glory.
More about diving these phenomenal destinations in August here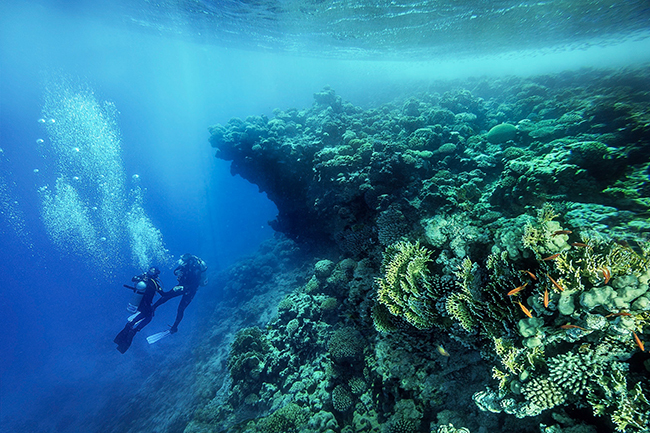 SEPTEMBER
September is a shoulder season month for many destinations around the world, marking the transition from peak season to low season or vice versa.
When considering dive travel in September, Egypt cannot be overlooked. During September Egypt offers calm sea conditions, abundant marine life and the best time to spot thresher sharks in the Red Sea.
For big fish aficionados, Galapagos offers whale sharks, penguins and mola. Be prepared though as sea temperatures are markedly cooler at 19-23°C (66-73°F) with frequent thermoclines. If you are hoping to see manta rays, September is the best month for sightings in Fiji.
Planning to explore within the USA? Hawaii has migrating whale sharks as well as a famous nightly symphony of manta rays. Sea turtles, stingrays, sharks and colourful fish round out an impressive array of marine life during this time of year.
The PADI Night Diver course can increase the opportunity you have to get in the water and enjoy the top dive destinations for September. You'll definitely want this certification if you are planning a trip to Hawaii, but it can also be helpful for evening diving in destinations around the world.
More about diving these phenomenal destinations in September here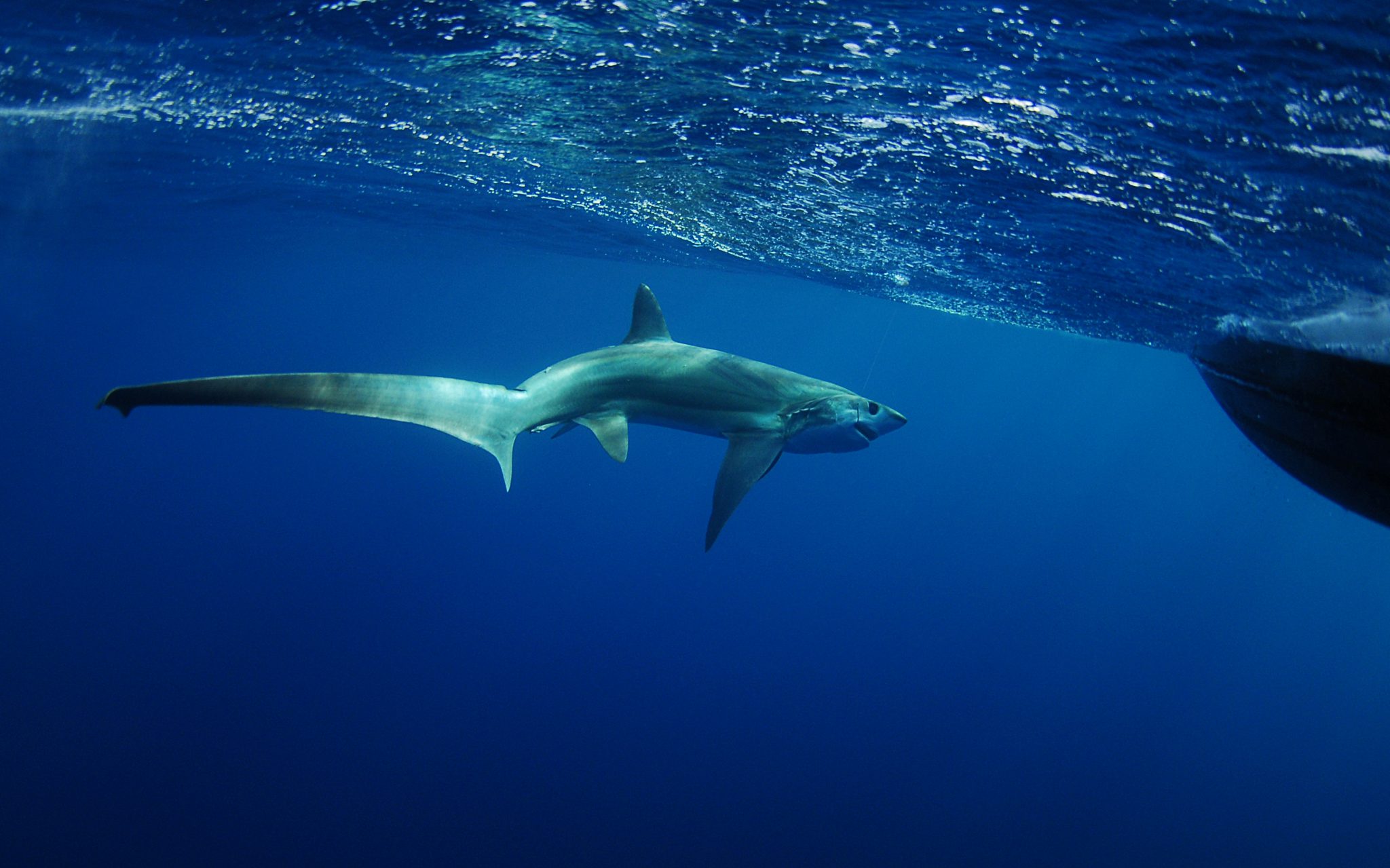 OCTOBER
October is a month of opportunities for scuba divers all around the globe. At this time of year, you can swim with hundreds of manta rays in the Maldives or get up close with sharks in the Seychelles, Philippines, or Sudan. October is one of the best months for spotting whale sharks in Omani waters too.
There's also great muck and wreck diving in Bonaire and playful sea lions to be found in Mexico.
If you are heading down under you'll be able to witness the incredible phenomenon of coral spawning on the inshore reefs of the Great Barrier Reef. The inshore reefs usually start spawning between one and six nights after the first full moon in October – a rare event to witness and one not to be missed!
Prior to heading out on any self-guided dives in Bonaire or Australia, you'll want to complete the PADI Underwater Navigator course. That way you won't get lost in unfamiliar surroundings, and your dive buddies will appreciate the fact you can navigate like a pro.
More about diving these phenomenal destinations in October here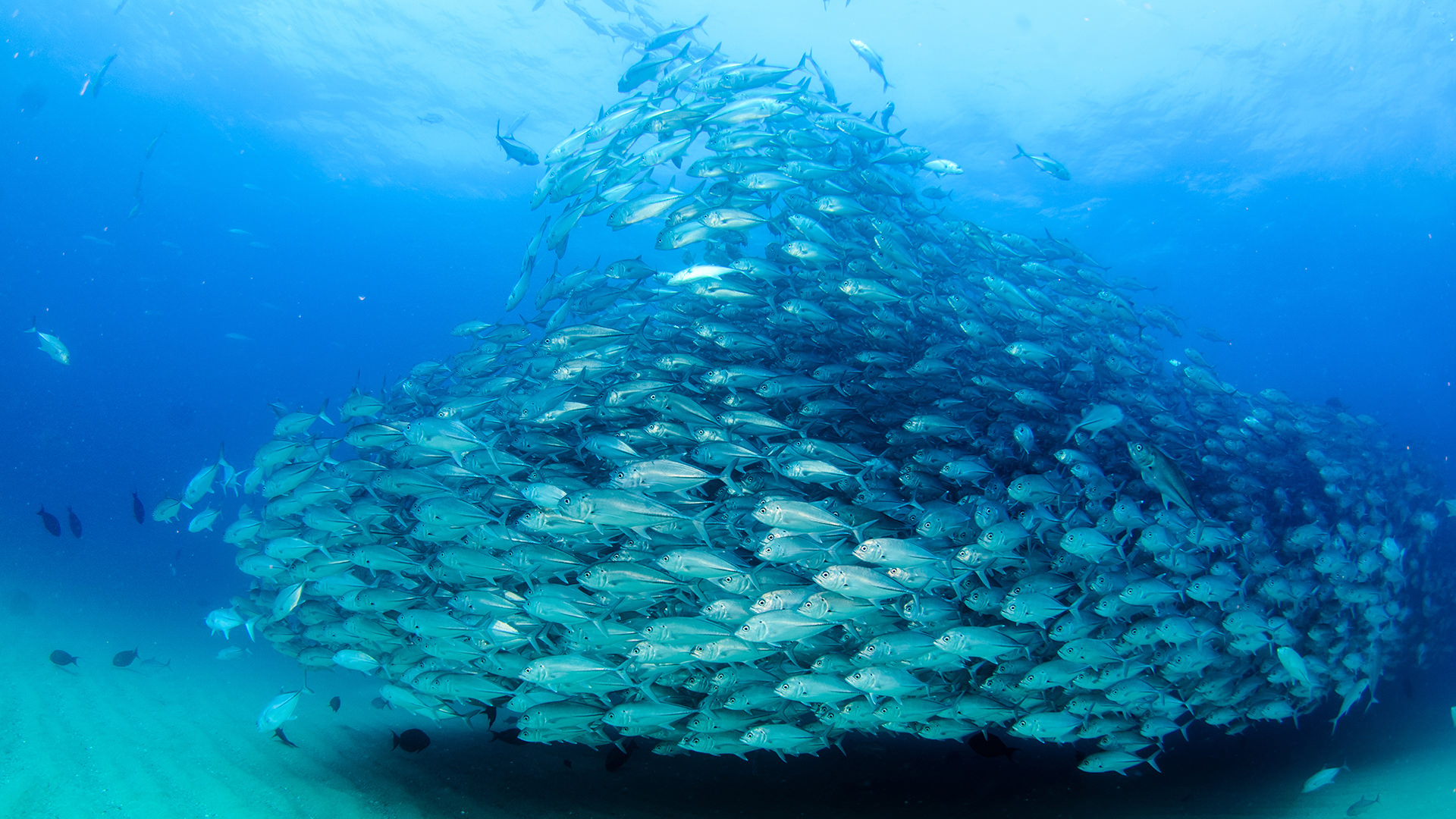 NOVEMBER
Many Equatorial destinations are entering into their peak seasons and offering the most favourable dive conditions of the year during November. In particular, the Galapagos Islands and the Similan Islands in Thailand are in their prime months.
The diving season in Raja Ampat, Indonesia lasts from October through to April with November having fewer rain showers and relatively smooth seas. Primarily dived by liveaboard this means comfortable sailing as well as epic diving!
If you are visiting Ecuador during this month there is a chance see whale sharks and mola mola in the waters of Galapagos. Penguins and sea lions are also more active at this time due to colder sea temperatures.
November is also midway into Palau's peak season which offers shark diving, wrecks and world-class soft coral reefs. Heavy currents draw in pelagic species such as manta rays, reef sharks and sea turtles.
Is Hawaii calling you? If so, then November is an impressive month to visit. In addition to humpbacks, November's plankton-rich water attracts an array of large marine life, including whale sharks, sea turtles, sharks and stingrays. Plus, the manta ray night dive is one of the most magnificent manta ray experiences to be found in the world.
As many of the top diving destinations for November lend themselves to liveaboard diving, we recommend enrolling in the PADI Equipment Specialist course before your trip. That way, should your scuba equipment need a basic repair, your dive holiday won't be entirely derailed.
More about diving these phenomenal destinations in November here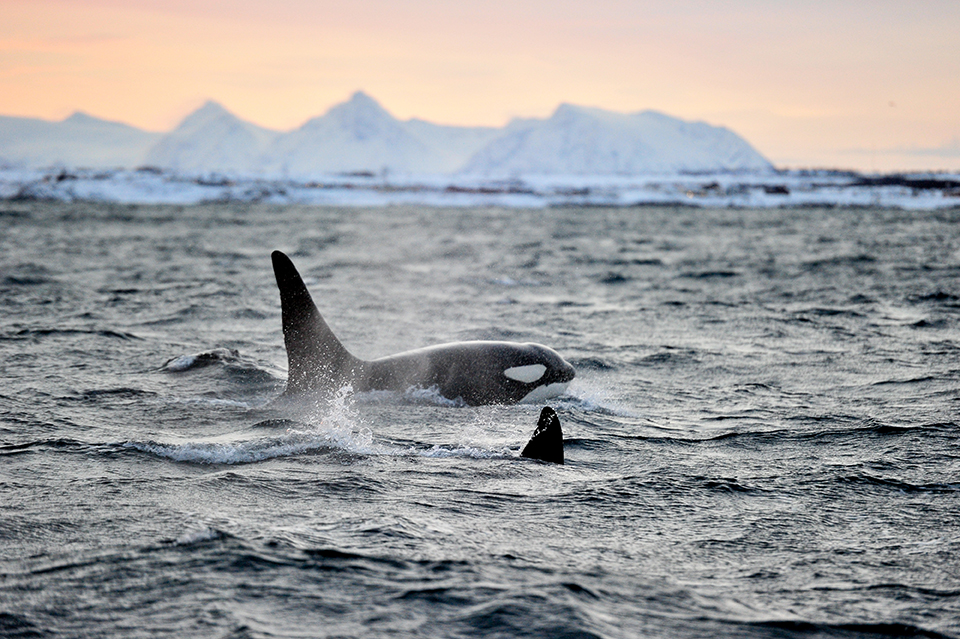 DECEMBER
For those living in the Northern Hemisphere, December often brings with it freezing temperatures, hail, snow and long hours of darkness. However, in other parts of the world things are just starting to hot up!
The southern atolls of the Maldives and the Red Sea in Egypt offer fantastic shark diving during December. Wreck diving in Chuuk Lagoon must also deserve a mention on your list of potential tropical getaway destinations.
If you plan to use December to explore one of these amazing wreck diving destinations, consider using your holiday to complete the PADI Wreck Diver certification.
For those who prefer to embrace the cold, we suggest heading to Norway. The long Norwegian coastline, with its thousands of islands, deep fjords, wrecks and abundant marine life, offers some of the best cold water diving in the entire world. December is the month which brings in pods of orcas and humpback whales that patrol the coastline.
If you prefer to head off the beaten track then it's hard to beat a liveaboard in Myanmar during December. Burma Banks and the Mergui Archipelago offer a glimpse of unspoiled reefs and they are home to schools of devil rays, nurse sharks and occasional whale sharks and manta rays. There is also impressive macro including frogfish, and a host of crustaceans, cephalopods and nudibranch.
More about diving these phenomenal destinations in December here
All you have to do now is make the tricky decision about when to travel and where to! The world's oceans are ready for you to explore at any time!
5 Reasons to Consider Kenya for Your Next Scuba Diving Holiday
When you think of Kenya, you likely think about going on safari. Shuttling through the savannah while surrounded by elephants, lions and zebras is certainly a thrill, but Kenya's coastline has a lot to offer for the discerning scuba diver.
Bordering the Indian Ocean, Kenya is home to a barrier reef stretching all the way from the far north coast into Tanzania in the south. This reef is protected in several areas by national marine parks and has therefore thrived.
In fact, Kenya had a booming scuba diving industry back in the 1980s and 1990s, but a damaging tsunami and terrorist and pirate activities in the early 2000/2010s caused tourism to falter. Only in the last few years have western governments finally lifted travel warnings to the country, and Kenya's tourism industry is once again on the rise.
Today, Kenya's coast offers uncrowded dive sites, a variety of marine life, warm, tropical waters and an environmentally friendly attitude. Because of a lack of divers over the past two decades, the reefs remain healthy and a good number of pelagic species can be spotted. Read on to learn why you should consider scuba diving in Kenya for your next holiday.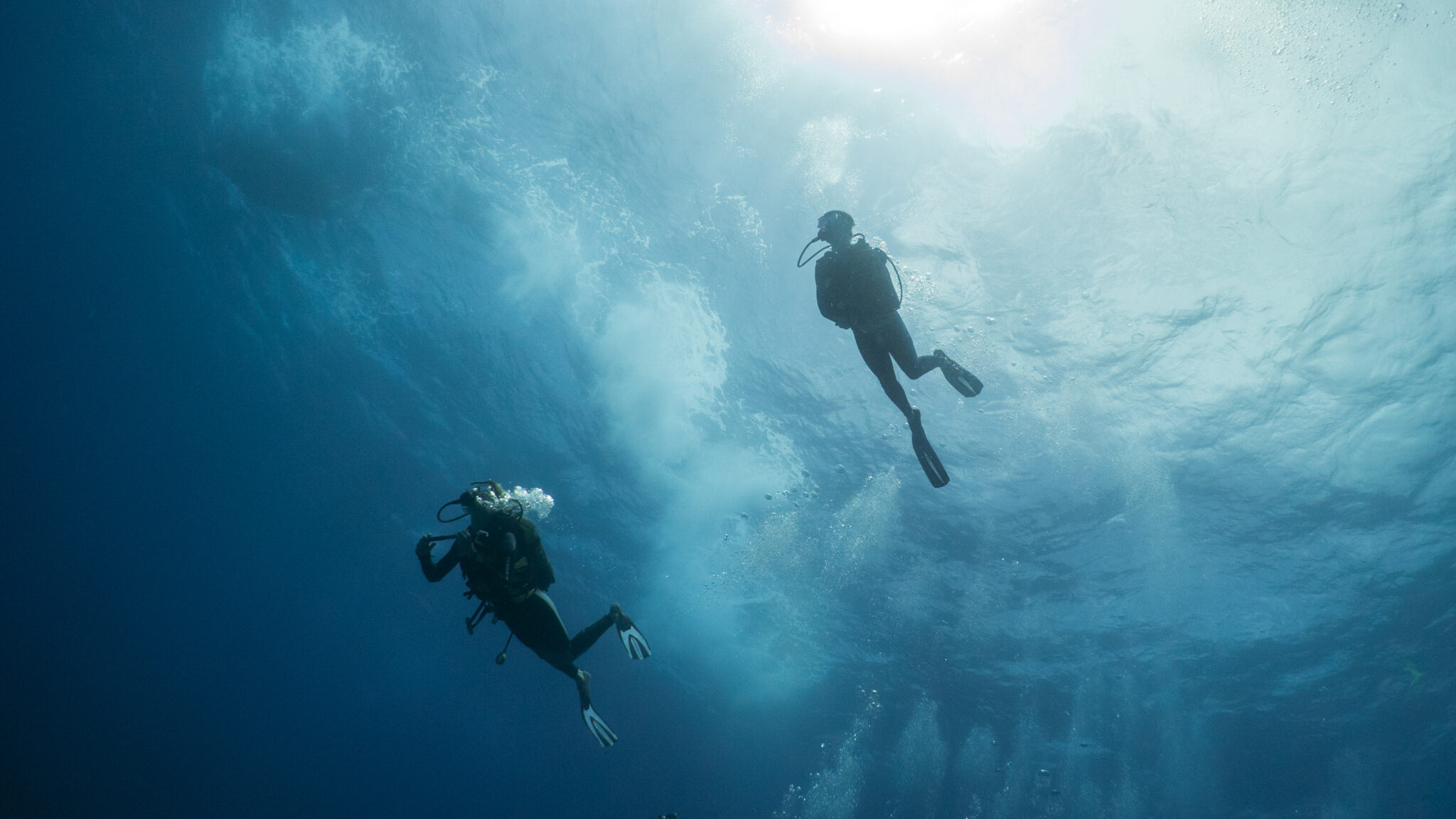 1. You Never Know What You're Going to See
Kenya's barrier reef is amazingly diverse. If you're a macro lover, you'll be delighted with the unique variety of nudibranchs, rhinopias and octopus. Electric rays, stingrays and guitar rays can be spotted in the sandy areas. There's so much to see on the reef that every dive is like a lottery of marine life. In addition to the small stuff, before each dive your divemaster will caution to keep one eye on the blue. Manta rays, mobulas, giant pelagic fish like cobia and huge schools of jack regularly appear. When you go diving in Kenya, you really never know what you're going to see and two dives, even on the same dive site, are never alike.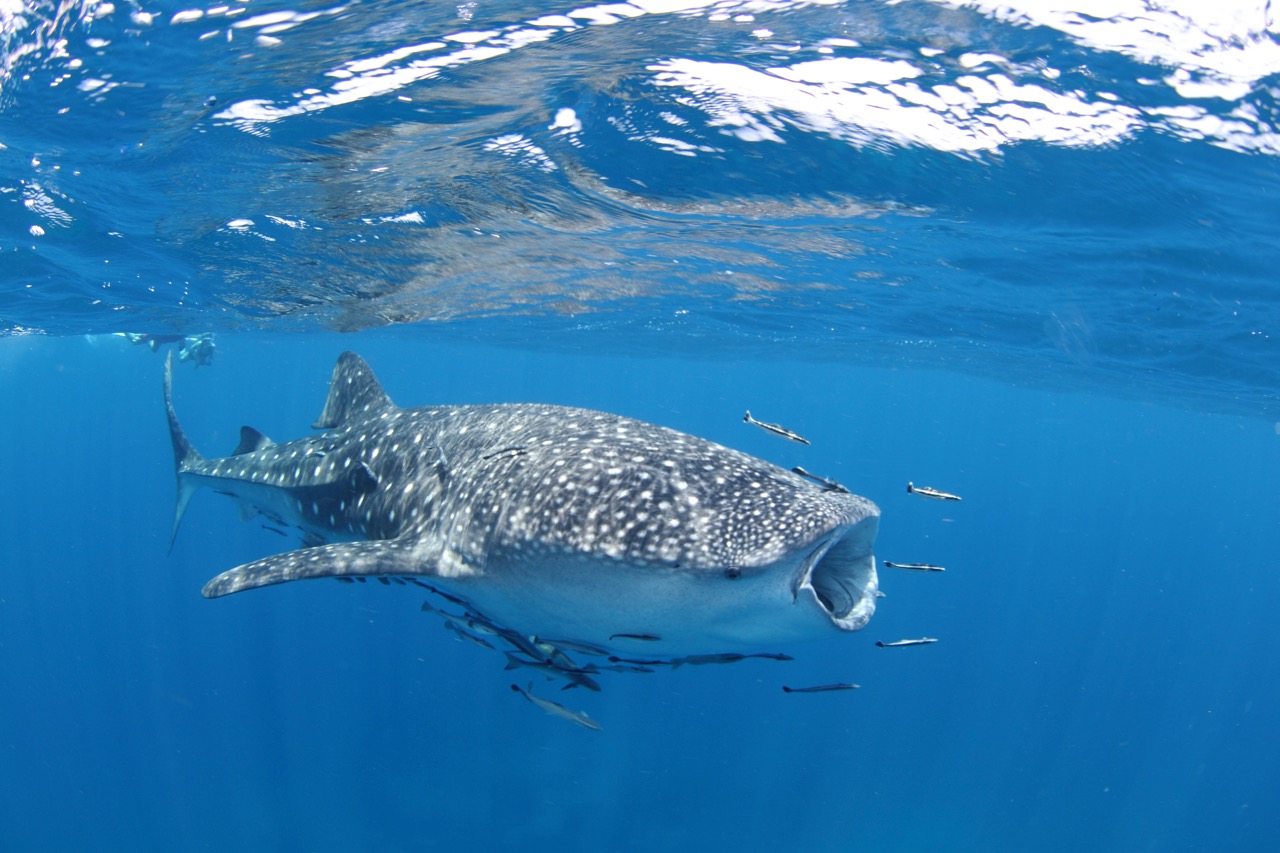 2. Whale Sharks
Whale sharks are regular visitors to the Kenyan coast during the first part of the year. It appears that the sharks migrate past the reef from late December to mid-March, heading towards Zanzibar in Tanzania. February is the peak whale shark season in Kenya, although sightings do occur about once a month throughout the year. Like most places, the whale sharks are seen along the surface. Most of the boat captains in the area are always looking for the telltale signs of a whale shark, and will start revving the boat engine if they see one while you're underwater. The surface interval is also a great time to search, and if you don't find a whale shark, the chances are good that you might spot dolphins on the way to your next dive site.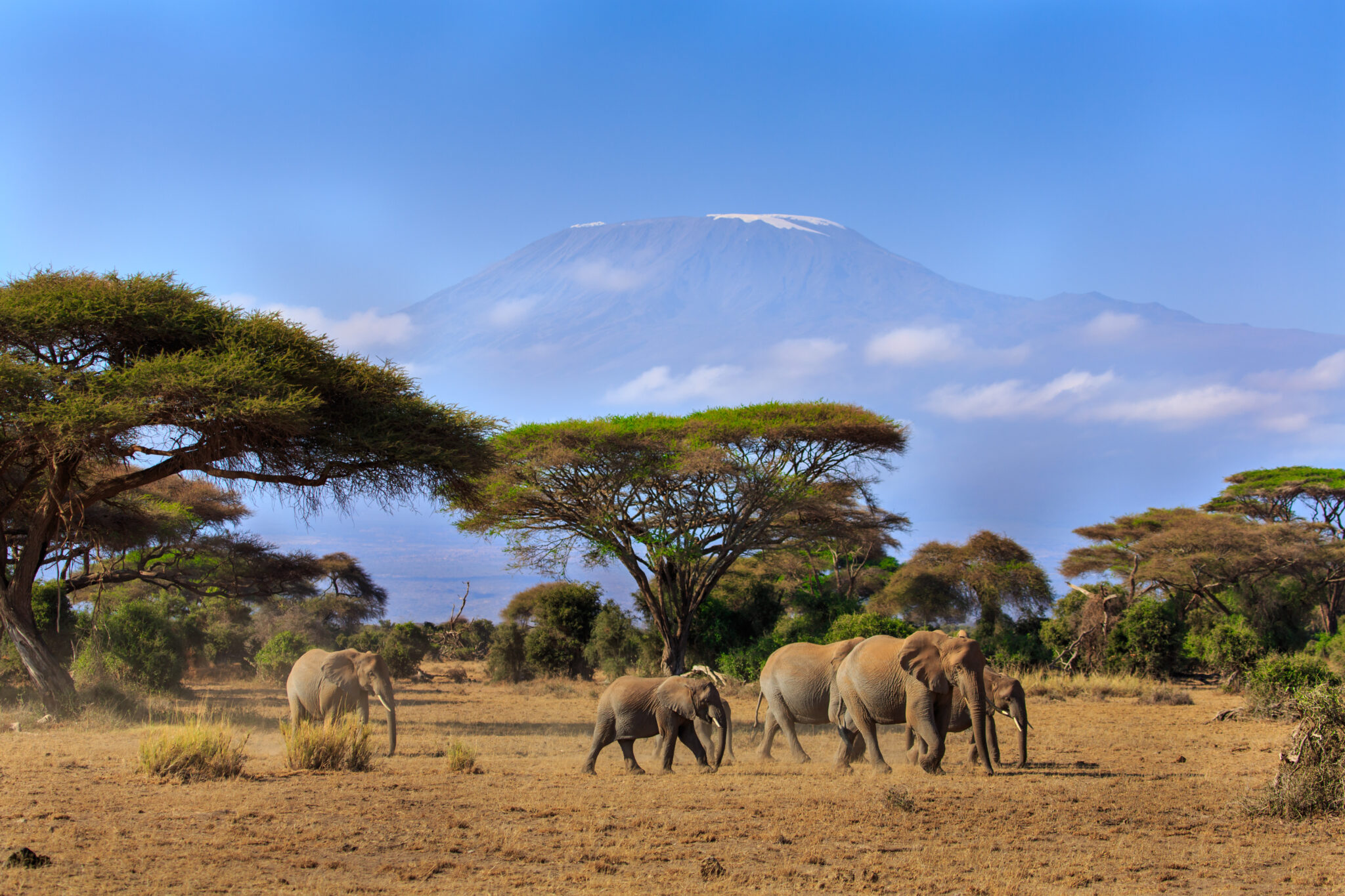 3. Safari
Kenya is famous for safari, and you won't miss out on all the lovely land animals if you're diving on the coast. The two Tsavo National Parks are just two hours from Diani, Mombasa or Watamu. In either one, you can see the Big 5. And if you want to travel further afield, the coastal regions are serviced by several local airlines that can take you anywhere from the Maasai Mara National Reserve to Mount Turkana. This is a great opportunity to combine epic scuba diving with land-based safaris.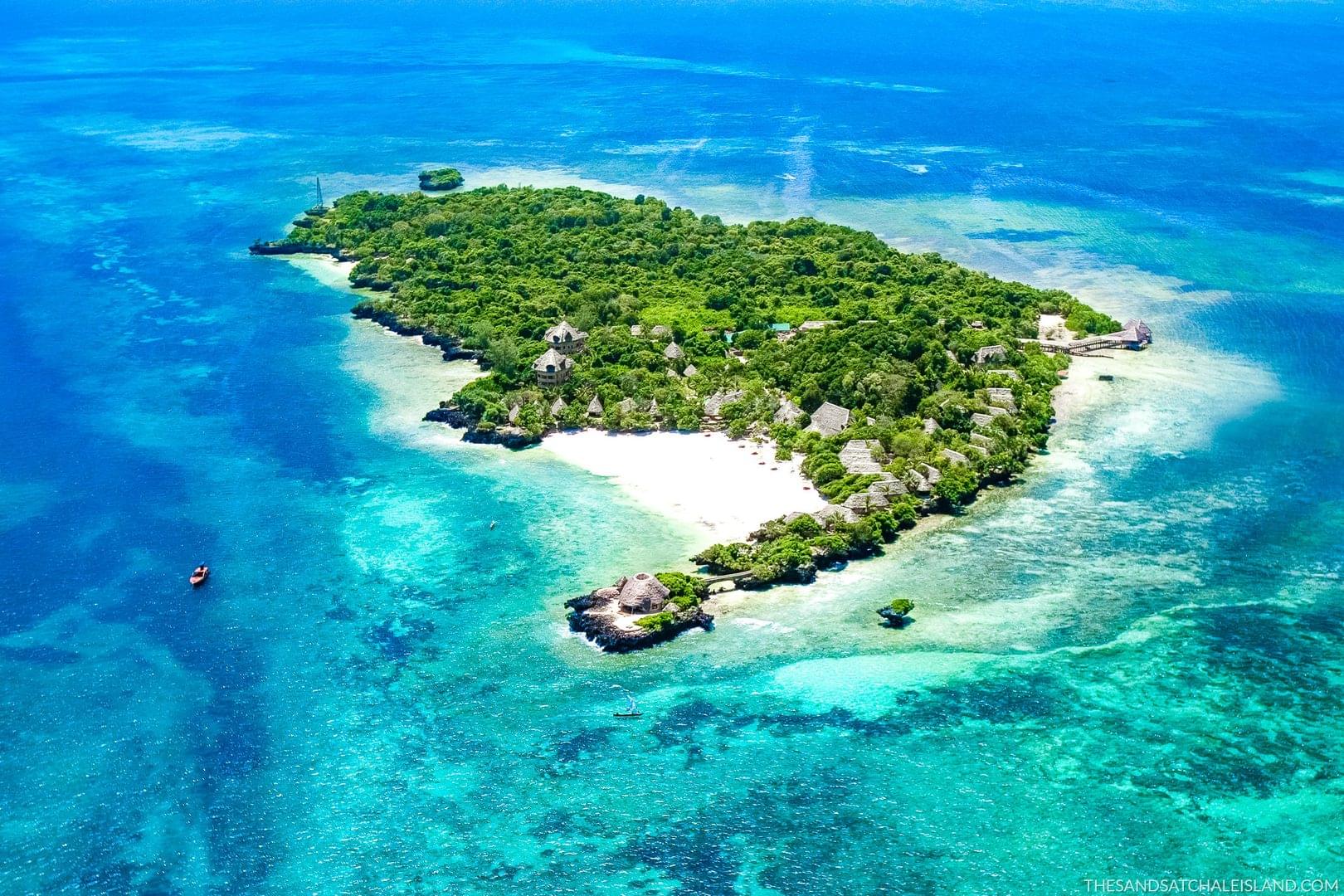 4. Eco-Friendly, Luxury Resorts for Scuba Diving in Kenya
There aren't currently any scuba diving liveaboards servicing the Kenyan coast, but there are plenty of resorts catering to the needs of divers. These range from private island resorts located near the Tanzania-Kenya border to beach resorts further north in Diani. In addition to offering daily diving, meal packages and astounding ocean views, these resorts are also very environmentally friendly. For example, The Sands at Nomad has a gold eco-rating and supports an onsite conservation education program. The Sands at Chale Island also works to minimize their use of plastic and participates in turtle identification programs. Either way, you get to enjoy a luxury dive holiday while scuba diving in Kenya and supporting local environmental efforts.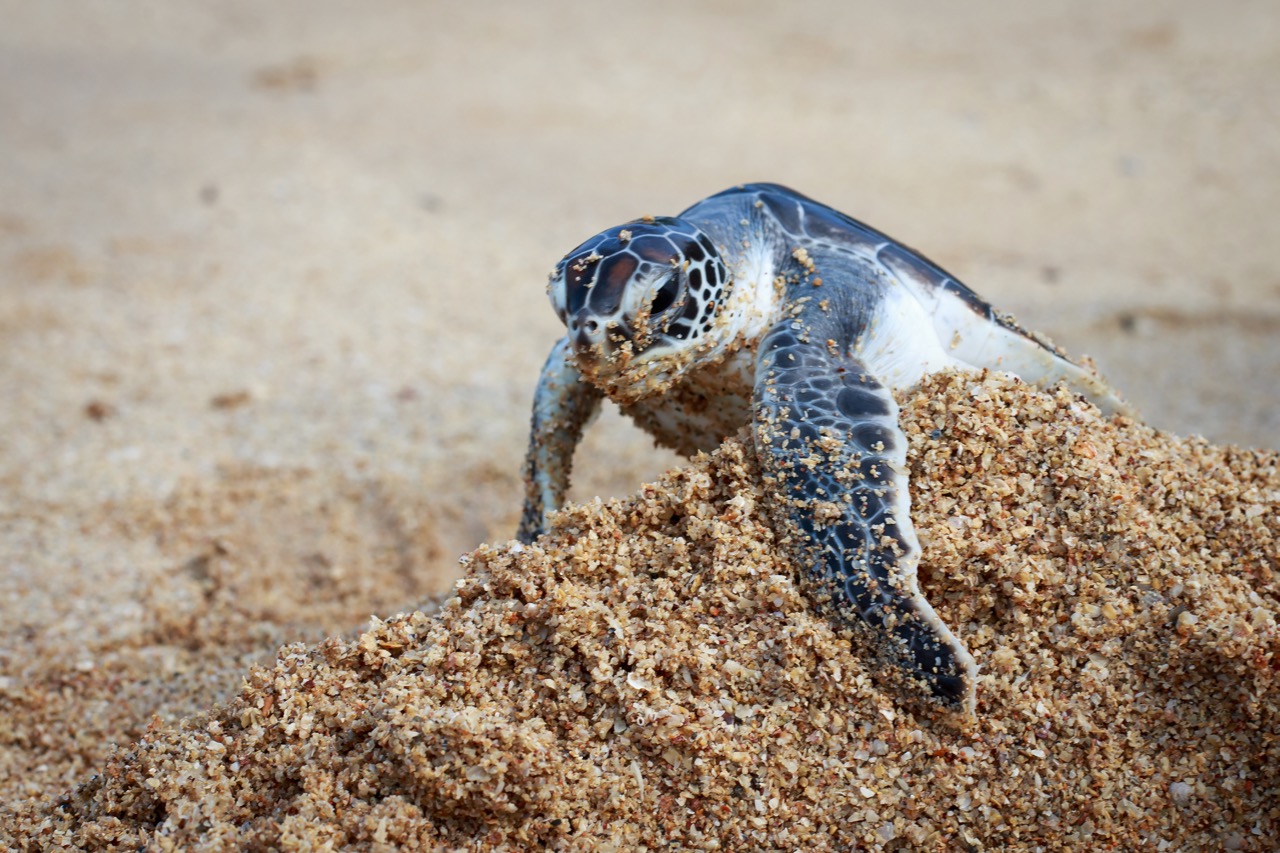 5. Marine Programs Making a Difference
Kenya is one of the most pro-animal countries in the world, and that attitude extends into the sea as well. Marine conservation programs are making a huge difference up and down the Kenyan coast. For example, Local Ocean Conservation in Watamu works with local fishermen to save sea turtles. Their efforts have resulted in creating a beach with a healthy number of turtle nests almost year-round. In addition, the Olive Ridley Project is active in identifying individual turtles visiting the Kenyan coast, and Diani Turtle Watch protects sea turtle nests on Diani Beach. Together with the Kenya Wildlife Service, these organizations are making a huge difference for marine life in Kenya.
Are you ready to dive into Kenya? Find more information and book your trip on PADI Travel.
Source https://theexpatmummy.com/scuba-diving-in-kenya-what-you-need-to-know/
Source https://blog.padi.com/best-diving-destinations-by-month/
Source https://blog.padi.com/5-reasons-to-consider-kenya-for-your-next-scuba-diving-holiday/