Scuba Diving in Hawaii: The Ultimate Guide for Beginners
Scuba diving in Hawaii is always one of the most popular sports for adventure lovers on their holidays. Clear blue water, rich and diverse marine life, along with warm climate, will bring even the most demanding diver wonderful experiences.
Owning a chain of 137 islands spreading over 1500 miles, Hawaii is proud to offer you a variety of excellent dive sites suitable for all ages and diving experience levels. Some notable activities of Hawaiian tourists are to see spinner dolphins, manta rays, humpback whales, coral reefs, etc.
In this article, you will be equipped with comprehensive information about scuba diving in Hawaii. For a start, you should know the finest dive spots to visit, then read a detailed guideline for your trip, and finally learn some tips to keep yourself safe while diving.
Table of Contents
Marine Life of Hawaii
Hawaii is known for being home to more than 20% endemic fish species, and hence, this place's biodiversity of aquatic animals and plants is indisputable. Below are some local creatures you must see when scuba diving in Hawaii.
1. Hawaiian Green Sea Turtles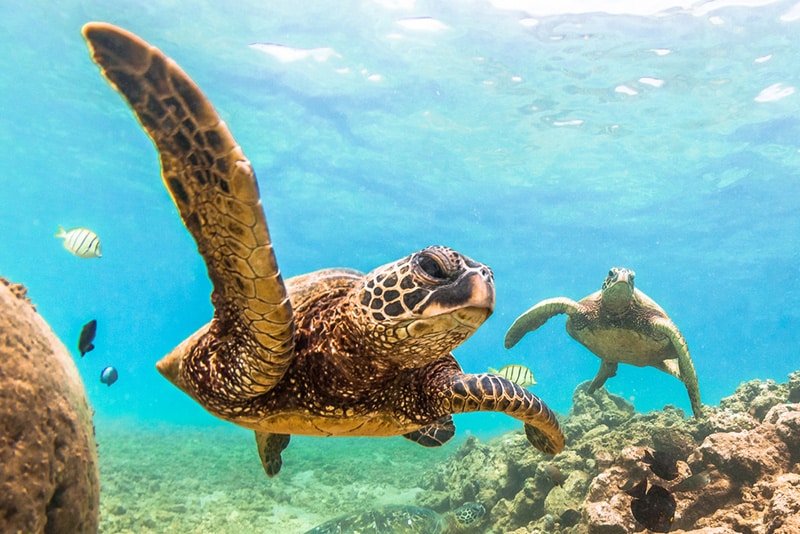 These adorable, gentle critters are commonly found on Hawaiian coral reefs, along the Molokai's South Coast, or on Sheraton Caverns on the island of Kauai.
However, keep in mind that you are not allowed to touch them because they are endangered and conserved species.
2. Spinner Dolphins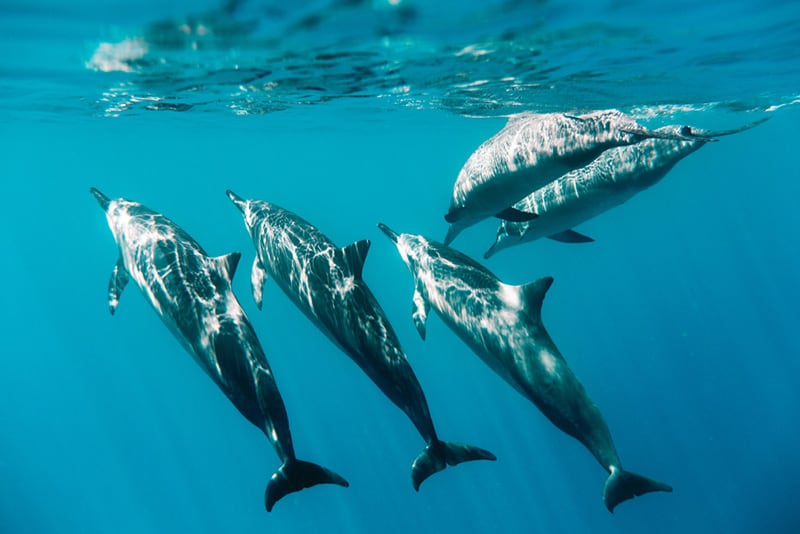 Taking a boat dive and seeing playful dolphins spinning whenever they leap out of the water will be a memorable experience for any scuba divers in their life.
If you love these acrobatic creatures in nature, you can't help but scuba dive on the Big Island. That's because this place owns up to four bays for spinner dolphins to live, and they are located both on the north and south sides of an island named Kona.
3. Humpback Whales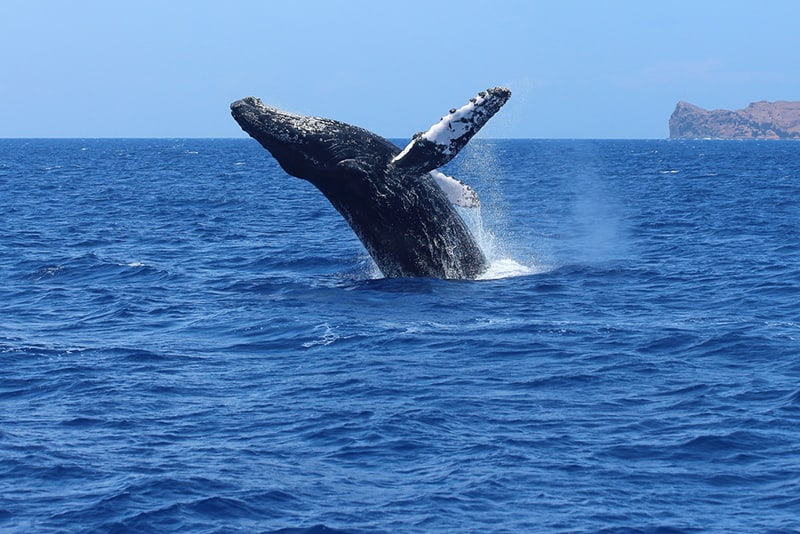 The best time to catch humpback whales is to scuba dive in Hawaii during the winter months when these marine mammals migrate to warmer waters to mate and calve. Imagine how unforgettable you will feel while diving with those creatures and hearing their songs.
You should visit three famous Hawaiian islands if humpback whales are your beloved animals, including Oahu, Maui, and Big Island (especially its Kona Coast). Besides, in case you want to communicate and play with them, let's book a whale-watching or liveaboard tour!
4. Fish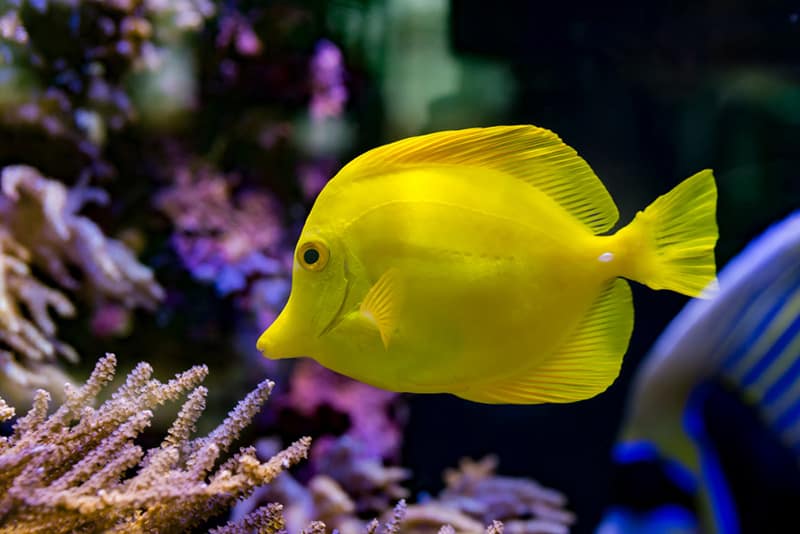 Hawaii owns a large number of endemic fish species, which can be listed effortlessly as five exclusive types of angelfish, Hawaiian Bigeyes, several unique varieties of blenny and butterflyfish, and the Hawaiian Ruby Cardinalfish.
Almost every Hawaiian island has its own fish species that are specific to that area. For instance, Molokini Crater is the native habitat for the reef triggerfish – a rare creature found only in Hawaii.
Additionally, Lanai is another choice to consider if you are a big fan of fishes with unique shapes.
5. Monk Seals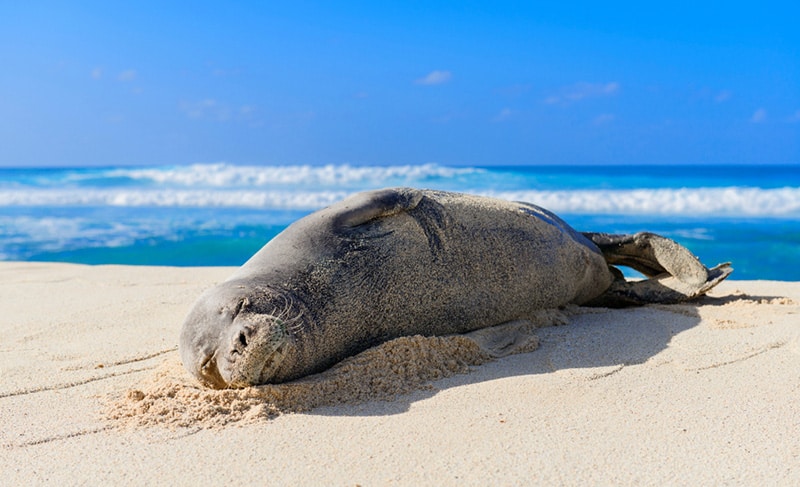 One interesting fact about Hawaiian monk seals is that they have puppy-like faces. These lovely animals are one of the state's endangered species, and thereby, it is not easy to spot them in nature.
However, if you are lucky, you can still catch monk seals sleeping, resting, or sunbathing on Poipu beach. The main reason is that the island of Kauai provides them with comfortable habitats and feeding sources.
6. Manta Rays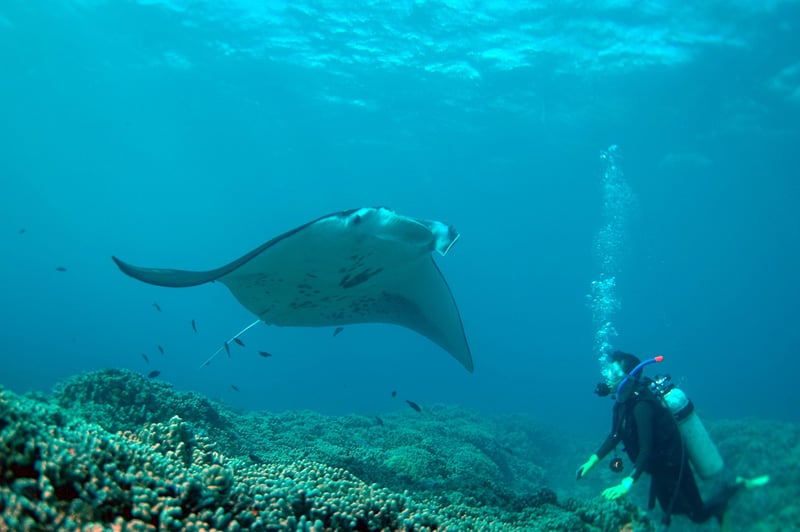 Hawaiian manta rays (also known by a native name "Hahalua") are often attracted by night lights from the resorts located on the shore. For example, there are two notorious sites on the island of Kona where you can catch these giant creatures frequently: Makako Bay and Keauhou Bay.
For the above reason, night diving is the best option for you to see these mysterious animals. In addition, manta rays do not have stingers like stingrays and eagle rays, and thus, it is safe for you to interact directly and closely with them.
Best Dive Spots in Hawaii
Hawaii offers a wide range of trendy dive sites, which means that there is no perfect place for all people. Each dive site has its benefits and drawbacks, making it become the ideal destination for different needs.
Let's look at the following section to find out which Hawaiian island is your dream choice.
1. Oahu
Thanks to crystal-clear and calm seawater, the Hawaiian island of Oahu is well-known for snorkeling and shore diving. Besides, scuba divers will enjoy exploring wrecks during their submarine trips.
The YO-257 and San Pedro off the coast at Waikiki are two popular wrecks you should not skip when coming there. You will find it fantastic to spot creatures such as eagle rays, pufferfish, frogfish, and turtles.
Some famous dive sites to consider are Shark's Cove and Three Tables on the North Shore of Oahu. Although sharks are not commonly found here, you can still expect to see Galapagos ones if lucky. Makaha Caverns and Electric Beach are other fascinating places for scuba diving.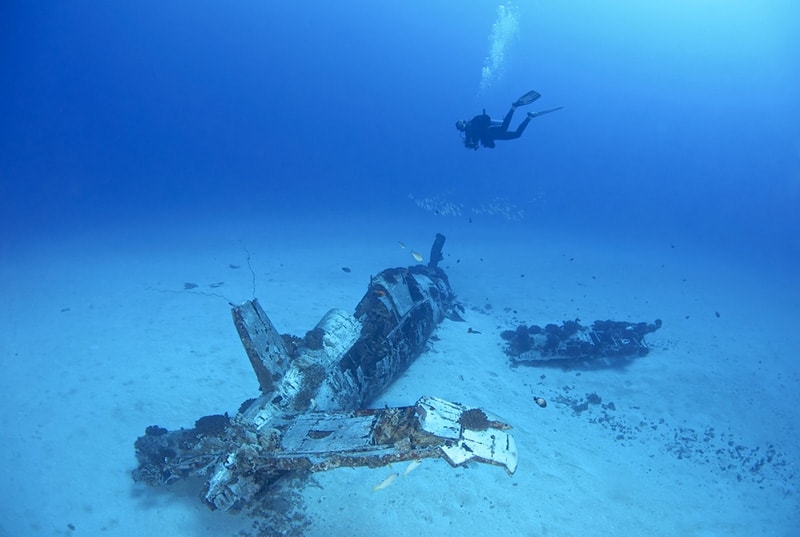 2. Maui
Maui is one of the most famous scuba diving destinations in Hawaii due to its incredible ability to preserve the diversity of marine life. This island also offers easily accessible wrecks such as St Anthony and Carthaginian that function as artificial reefs.
In addition, be sure to visit Molokini Crater, where it only takes you 30 minutes to travel by boat from Maui. It is home to a typical Hawaiian fish called "humuhumunukunuku apua'a," along with various species, including humpback whales, eagle rays, and turtles.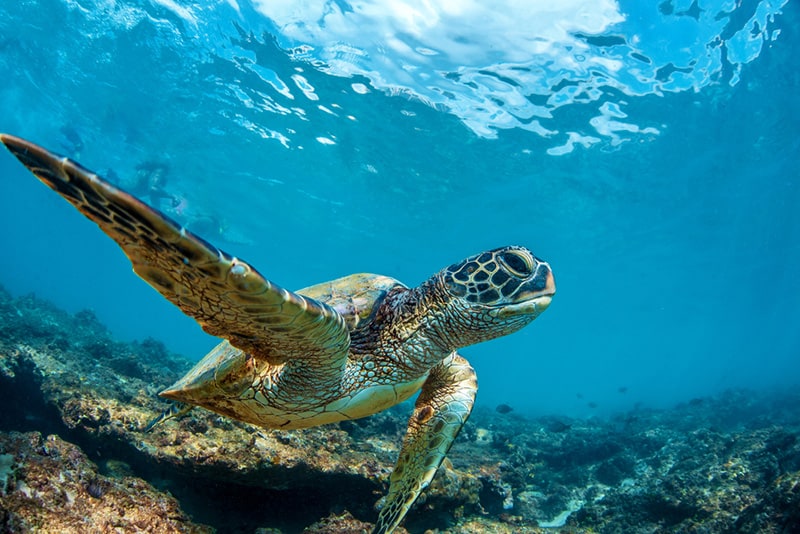 3. Lanai
Just a 40-minute boat ride away from Maui, the Hawaiian island of Lanai is a popular dive site that can provide you with amazing cave adventures. The lava caverns of Lanai Cathedrals boast clear water, which gives superb visibility for scuba diving.
Additionally, it is effortless for you to spot strange fish as well as unique invertebrate species in this spectacular destination. Moreover, it would be best if you took a boat dive to see colorful tube corals and sponges. For snorkelers, let's visit Hulopoe Bay to get the best experience.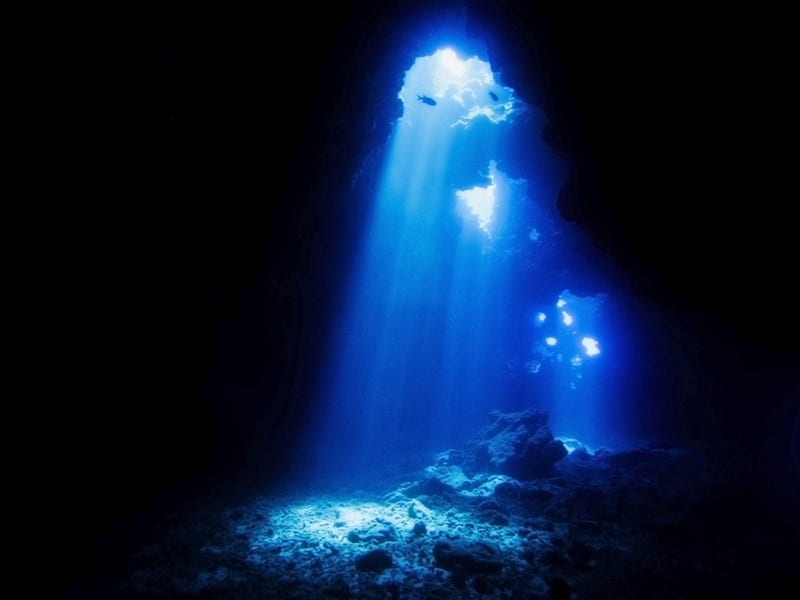 4. Molokai
The South Shore of Molokai is a great choice for anyone who desires to observe pristine coral reefs. These Hawaiian longest underwater gardens are diverse with numerous marine creatures, including green sea turtles, spotted eagle rays, and countless tropical fish species.
Meanwhile, my honest recommendation is to dive into Fish Bowl, Fish Rain, and Deep Corner. These places are commonly regarded as home to huge pelagic species like hammerhead sharks and unusual Hawaiian Monk Seals. I believe their mysterious stories will help you brag with your family members for years.
Molokai becomes the first option for drift divers since its dive spots can be suitable for both shallow and deep diving. Furthermore, such dive sites in Molokai come in an overwhelming number. Hence, you should take a liveaboard tour to identify an ideal region for your scuba dive.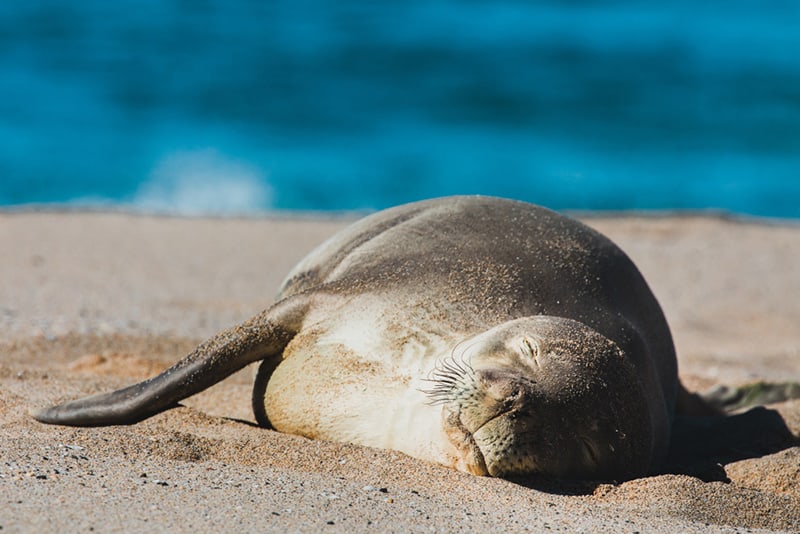 5. Kauai
This Hawaiian island is famous for plentiful green sea turtles, and the popular site to spot these creatures is Sheraton Caverns.
In the meantime, Turtle Bluffs provides some turtle cleaning stations, and Tunnels Beach is a remarkable destination to encounter octopus and white-tip sharks.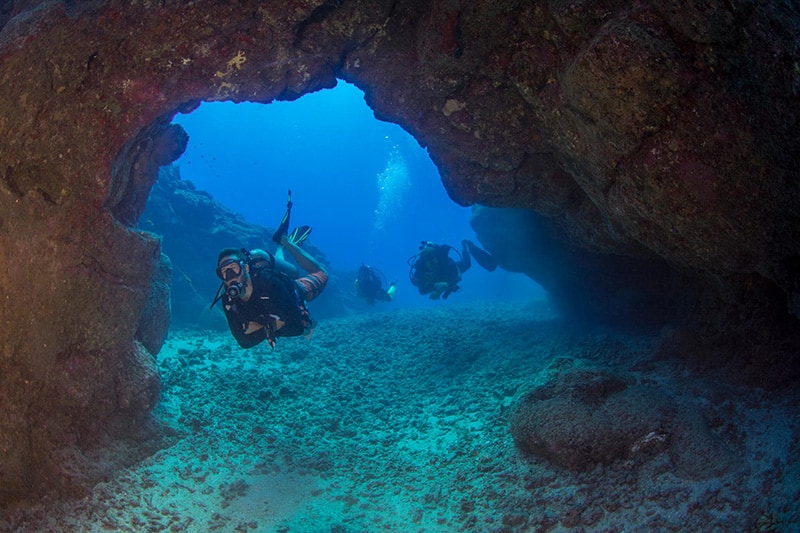 6. Big Island
Hawaii's Big Island offers people up to 50 dive sites, making it a paradise for marine life as well as scuba diving. Some prominent spots are Kealakekua Bay and Honaunau Bay on the Kona Coast, plus Kamakahonu Beach, Tubestria Tunnel, and Turtle Pinnacle on the Western coast.
When in Big Island, make sure that you don't leave the waters without spotting manta rays. One tip for all people who want to see these gentle pelagics is scuba diving at night. Nevertheless, please remember to bring a dive light to spot them easily in underwater darkness.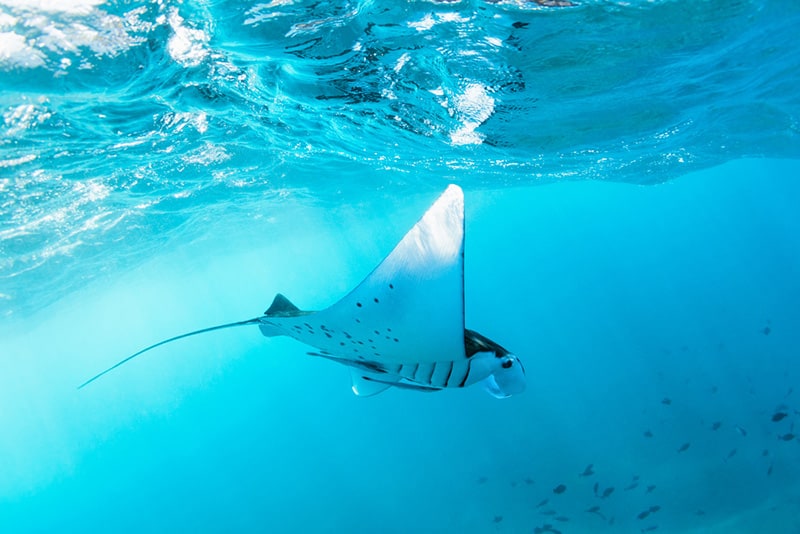 Also, don't forget to bring a GoPro or any other underwater camera to get amazing footage on your dive trip.
Divers Guide
If this is the first time you have traveled to Hawaii, you may encounter confusion about the best time to go as well as how to move among destinations. Don't worry because I have attached a detailed instruction below to lend you a hand.
1. When to Go
Hawaii is a year-round destination with a tropical climate, which makes it perfect for various water sports, especially scuba diving. The following table will equip you with detailed information as well as the pros and cons of each season.
Peak Season (December – March)
Low Season (April through mid-June, September through mid-December)
Summer (Mid-June through August)
Pros
● Be able to see humpback whales.
● Coincides with Christmas and New Year holidays.
● Hotels offer the biggest discounts.
● Hotel prices are the most competitive and affordable.
● The water is calmer, making it suitable for kids to scuba dive.
● The weather is great.
● Provides you with the best visibility.
● Coincides with the students' summer vacation.
● Ideal for family travel.
● Hotels will be less crowded.
Cons
● Hotel prices are higher.
● Some dive sites may be unavailable.
● Coincides with hurricane season.
● Hotels in Big Island need to be booked in advance on October.
● Hotels in Easter and Thanksgiving weeks are usually more crowded, and their prices are higher as well.
● You cannot spot whales.
● Not the best time to scuba dive.
2. Diving Conditions
Water Temperature
● Below 74 degrees Fahrenheit (23 degrees Celsius) in the winter. Hence, a 5 mm full suit will be needed for warm-water divers and a 3 mm wetsuit for cold-water ones.
● Above 80 degrees Fahrenheit ( 26 degrees Celsius) in the summer. Therefore, you will need a 3 mm wetsuit if you are a tropical diver and a 1 mm wetsuit if you are a cold one.
Visibility
● Hardly dive sites provide you with less than 30 feet of visibility.
● Most dive spots offer beyond 100 feet of visibility.
Depth Range
● 10 – 130 feet.
Currents
● Predictable and famous.
3. Experience Level for Diving in Hawaii
Scuba diving in Hawaii is suitable for divers of all levels. What's more, snorkelers, shore and boat divers can enjoy Hawaiian dive sites.
4. Traveling Between Islands
Moving among islands is not one of Hawaii's competitive advantages because you have only one choice, which is to travel by plane. In addition, you will have an extra option to go from Maui to Molokai. It is to travel by boat.
5. Dive Courses
Hawaii provides drivers with a wide range of courses to meet different diving needs. For example, you can get a certificate as an Open Water Level diver at ease thanks to useful knowledge and practical workouts.
Do you want to explore wrecks underwater but have no experience? Do not need to worry since there are always two available courses called PADI Deep Diver and PADI Wreck Diver to help. Besides, you may find it fascinating to attend a fish identification course named AWARE.
Ocean Safety in Hawaii
Aside from spectacular seascapes, the ocean also hinders unpredictable dangers that likely cause regretful fatalities. That's why you will always need to learn by heart and update some helpful tips to survive under emergencies when below the surface.
1. On the Shore Tips
Always keep an eye on the water.
Stand on dry ground and not stand over blowholes.
Be polite in local dive sites.
2. In the Water Tips
Scuba dive with a professional dive buddy. Never dive alone, especially for entry-level divers.
Use a lifeguarded beach. Please visit: https://hioceansafety.com to check whether your destination has a certified lifeguard or not.
Ensure that ocean conditions are safe to dive.
Do not dive beyond your limits as well as capabilities. Learn more about How Deep Can You Scuba Dive here.
Wear at least one flotation device while diving. A scuba BCD should be your top priority as it can give you positive buoyancy whenever its weight pockets are urgently thrown away. Check out my review on some great travel BCDs here.
That divers know how to swim is highly recommended regardless of their diving levels.
Be careful with sudden surges of waves.
Drinking alcohol before scuba diving increases your risk of drowning.
3. Ocean Warning Signs
Waves Breaking on Sandbar: easy to get serious neck and spinal injuries. No bodysurfing or bodyboarding.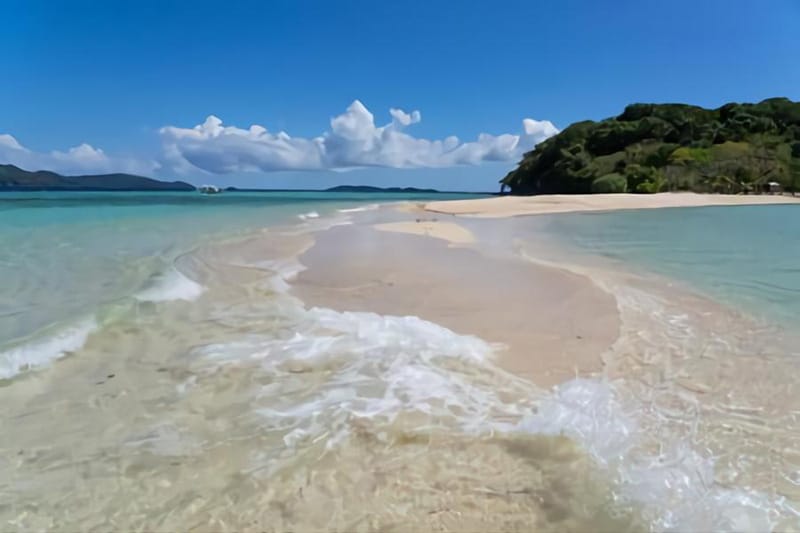 Box Jellyfish: Avoid being stung by toxic marine organisms. No swimming.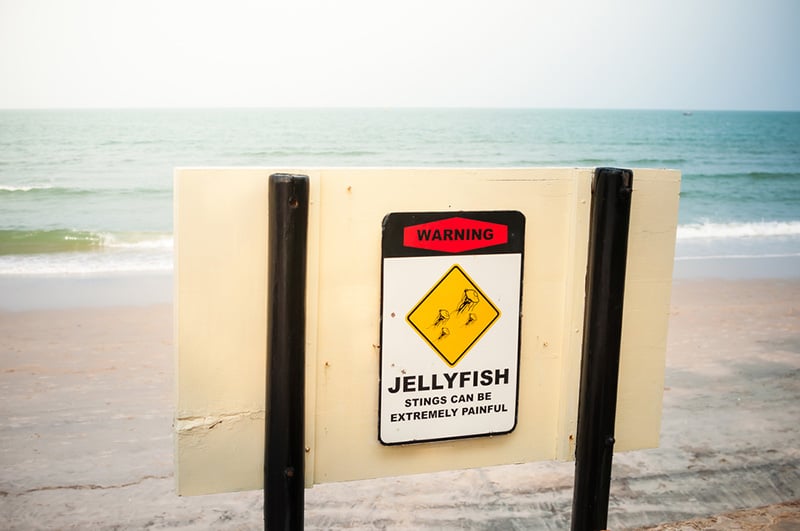 Watch the Youtube video below to learn some advice about ocean safety when scuba diving from experienced local experts.
Operators & Liveaboards
This part presents to you a list of the best operators and liveaboards in Hawaii based on previous scuba divers' reviews. I also attached their phone number as well as the official website in case you want to have further information.
Kona Honu Divers, Big Island – best for manta ray night dive. Call (808) 324-4668 or visit https://konahonudivers.com/ for more information.
Jack's Diving Locker, Big Island – provides you with dive courses for all levels, rental gear, and private charters. Please contact (808) 329-7585 or check its website at https://www.jacksdivinglocker.com/.
Lahaina Divers, Maui – includes Molokini Crater, Carthaginian Wreck, and Turtle Reef on its Hawaiian itinerary. Call (808) 667-7496 or visit https://lahainadivers.com/ to book now!
Kona Aggressor II, Big Island – enables you to visit plentiful popular dive spots in one vacation as well as offers fabulous itineraries. Call 800-348-2628 or visit https://www.aggressor.com/destination/Kona to experience convenient services today!
Resorts
In case you have no idea of accommodation, check the table below. Most of the well-known resorts listed here come with 4-star hotels. In the meantime, its ultimate services will make you satisfied as well.
Resorts
Star
Popular amenities
Address & Contact
Turtle Bay Resort
4
Spa, pool, beachfront, free Wi-Fi.
● 57-091 Kamehameha Hwy, Kahuku, HI 96731.
● (866) 475-2569
Grand Wailea, A Waldorf Astoria Resort
5
Spa, pool, beachfront, free Wi-Fi.
● 3850 Wailea Alanui Dr, Wailea, HI 96753.
● (808) 875-1234
Outrigger Reef Waikiki Beach Resort
4
Spa, pool, beachfront, free Wi-Fi.
● 2169 Kālia Rd, Honolulu, HI 96815.
● (808) 923-3111
Hilton Hawaiian Village Waikiki Beach Resort
4
Spa, pool, beachfront, air conditioning.
● 2005 Kālia Rd, Honolulu, HI 96815.
● (808) 949-4321
Aulani, A Disney Resort & Spa
4
Spa, pool, beachfront, free Wi-Fi.
● 92-1185 Ali'inui Dr, Kapolei, HI 96707.
● (866) 443-4763
The Bottom Line
If you came here seeking a thorough introduction as well as useful travel tips about scuba diving in Hawaii, I hope you have had some knowledge by now. There are many interesting dive spots in Hawaii, and which one is a perfect destination depends much on divers' different preferences.
However, I highly recommend you visit Hawaii in the winter months and always bear in mind tricks and tips to ensure utmost safety. In case you travel with your family, let's share this informative article with them by using the following social media buttons.
It's okay if you have some comments, suggestions, or questions to share. They are welcomed, and I would greatly appreciate you posting them in the comment section below.
About Scott Maldonado
Hi, I am Scott Maldonado, the founder of diveaeris.com. You are welcome to this website. Diving is so much fun, and I've got a flair for it. With many diving sessions under my belt, I have transformed from just an experienced diver to a professional instructor.
I will love to contribute to your development as a diver. Therefore, I will be engaging my years of experience by discussing anything related to diving on this website.
Read more about me.
Your Guide to Scuba Diving in Hawaii
Kona Big Island Scuba Adventures for Sharks, Mantas and More
Click to view more images


. Highlights: shark action, manta rays, dolphins, turtles, schooling fish & big pelagics.
. Hawaii's diving environment: healthy reefs, caverns, beginner and advanced divers.
Hawaii, the most isolated archipelago on the planet, and has no continental shelf. This means the drop-offs here are close to shore and genuinely abyssal. The dive sites often feature shallow reefs flats and walls meaning divers of all levels can enjoy the wide variety of habitats.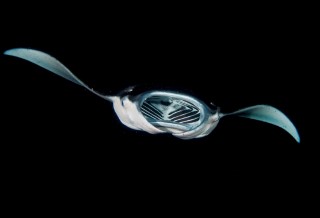 In the Aloha State the best diving is concentrated around the westcoast of Hawaii's big island, Kona, the focus of 1 week-long liveaboard diving cruises. Typically the visibility here is excellent, often in excess of 100 ft (33m), and the reefs are flooded with sunlight. This relatively young volcanic island offers topography including exposed lava shores, underwater lava tubes, rugged pinnacles and archways. Kona means 'leeward' in the Hawaiian language so it is no surprise that the surface is often glass-calm along this coastline, making it a delight to roll into its warm, clear water.
Living within this dramatic seascape is a vast array of marine species. Many you will not have seen before since over 20% of the fish species are endemic to these islands. There are many smaller creatures to spot including frogfish, lobsters, moray eels, octopus and a variety of crustaceans. More common larger species to sight are manta rays, eagle rays, turtles, dolphins and barracuda. The sight or sound of humpback whales may also be a feature of your Hawaii scuba diving experience.
Sharks are often present too. Oceanic whitetips, blacktips and hammerheads are more frequently seen. However the line-up of possible visitors, depending on your luck is a long one: Galapagos, tiger, sandbar, blacktips, mako and even great whites. You won't see them all! What you will see is a beautiful tropical coastline, ever-changing reefscapes, some wonderful photographic opportunities, a mix of large and small marine creatures, and innumerable new species.
Dive Site Descriptions
Keahole Point/ Manta Theater
One of the highlights of any Kona diving trip is the manta night dive. It can take place in at least 2 different dive sites along the northwest coast of Big Island. one is Keahole (Keauhou) Point. Using lights to attract plankton, oceanic manta rays are lured in for a sunset feast. This site is sometimes called 'Manta Theater' and when the performance begins the audience observe in awe. Huge mantas swoop elegantly in towards the light, scooping up as many of the tiny organisms as they can. Sometimes they barrel round and round to the delight of the onlookers. Normally there are multiple mantas present, with as many as 12 seen on a single dive. Divers normally watch from the rocky sea floor while snorkelers look down from the cheap seats.
Au Au Crater
This is one of the most dramatic dive sites at Big Island, Hawaii. Au Au is a submerged volcanic crater has seen the collapse of its oceanside edge. It has been described as being like an aquarium, so varied is the marine life. As you cruise around in the shallower sections of the reef at around 30 ft (9m), you can spot myriad nudibranchs, lionfish, frogfish and dwarf eels. There is also a cleaner shrimp station so you can get some pics of them crawling on your hands or even in your mouth./p>
Toward the deeper sections and where the crater gives way to a steep drop-off, the marine life changes. A variety of butterflyfish flit around the top of the wall including ornate, raccoon and millet-seed. Also Tinker's butterflyfish, normally seen at greater depths, are present in large numbers. Turtles and jacks are commonly sighted and, if your luck is in, this can be a great place for eagle rays and sharks. The most common shark species at Au Au Crater are hammerheads and oceanic whitetips.
Kalokos Arches
This is a fantastic example of the lava tubes that make diving in Hawaii so unique. At the time of the site's creation, the outer surface of a lava flow cooled to a crust, while beneath it the flow continued, ultimately becoming a hollow tube. Now what is left of these tubes is a number of arches and swimthroughs which provide shelter for sponges, corals and an array of marine creatures.
This is one of the most northerly of the Kona dive sites. This is a great place, not only for photographs of you and your buddies swimming through the arches, but also for spotting and identifying flatworms and nudibranchs. Spotted eagle rays and turtles are often seen here too.
Turtle Pinnacle
Also known as Turtle Heaven, there can be little debate as to the star of the show at this Big Island dive site. This is a cleaning station, with a maximum depth of 18m, where green turtles come to be groomed and have little parasites and imperfections picked from their carapaces. They can remain perfectly still during the process, making them excellent photographic subjects. These cleaners are Kole Tang (Ctenochaetus strigosus), a type of surgeonfish particularly partial to the algal growths on turtles' shells. The tangs get an easy meal and turtles benefit by leaving with smoother shells which reduces drag as they swim through the water. Spinner dolphins occasionally pass by in the blue, while moray eels and octopus are common in the crevices of the reef.
Tubastrea Tunnel
Located quite far out at sea from the village of Miloli'i towards the southern end of the west coast, this site is far enough from shore to make it mostly for liveaboard divers alone. The reefscape here is an ever-changing series of canyons, swim-throughs and ridges. The tunnel that gives the site its name is a navigable lava tube that stretches for around 40 ft (13m) in length and is decorated with a lot of beautiful pink, orange and yellow tubastrea coral. You can expect excellent visibility here. Water temperatures are often a little cooler than elsewhere, at around 75˚F/24˚C. Look out for green turtles and the 3 resident frogfish on the reef, as well as sharks in the blue.
More Great Kona Dive Sites
Other sites generally considered to be among the best dive sites in Hawaii include 3-Room Cave, a lava tube stretching some 200 ft (60m) with 3 large chambers. Outside the chamber are schools of reticulated butterflyfish and green turtles while inside you can see pufferfish, myriad nudibranchs and a number of species of lobsters. Black Coral Forest features a thicket of black coral trees starting at 90 ft (27m) acting as home to longnose hawkfish and viper eels. Catacombs is a shallow coral garden with a series of arches and swim-throughs where light shines down in shafts through openings in the tunnels ceilings. Manuka Bay is frequently selected as a night dive with residents such as dragon eels, frogfish and flame angelfish (Centropyge loriculus). Paradise Pinnacle is a renowned seamount of black sand where crocodile eels, cleaner shrimp and hairy hermit crabs are among the marine life. Wall's Wall drops to a depth of 150 ft (45m) and is one of the many reef's edges where butterflyfish abound. Here are innumerable pyramid and Thompson species.
How to Dive Kona, Big Island
Our Hawaiian liveaboard trips focus on the west coast of Big Island and venture far from the reach of the Kona day boat diving operators to South Point – the southernmost tip of Hawaii. It is therefore only possible to see these sites onboard a liveaboard yacht.
Since Hawaii has a very low number of liveaboard operators, availability is often an issue. We recommend you book 12 months in advance to avoid this problem.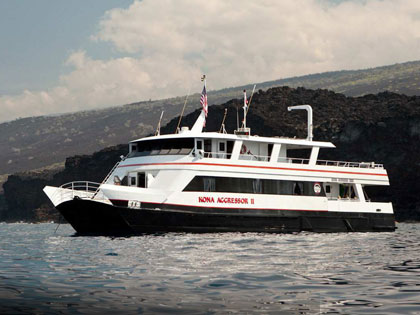 The Hawaii Diving Season
You can dive at Big Island all year round. The ocean water temperature is cyclical through the year, peaking at 27°C (80°F) in September and falling to 24°C (76°F) in March. A 3 or 5 mm wetsuit is recommended, and for repetitive diving you may also want to bring a hood. Being sheltered on the leeside, Kona's surface conditions are usually calm; the exception being during short-lived winter storms. With few river outlets and almost no coastal sand to spoil water clarity, visibility is consistently greater than 100 feet. Visibility is consistently greater than 100 ft (30m) throughout the year (no seasonal variation). The Pacific currents can be strong at the more exposed sites.
The weather is tropical and very consistent, with cooling winds and only minor temperature changes throughout the year. There are 2 seasons: summer from May to October and winter from November to April. The summer temperature at sea level is 87° F (30.5° C) in August, while the winter temperature is 81° (27° C) in February. However, Big Island has several climate zones due to its tall mountains (over 13,000 ft/4,000m), and you can experience tropical weather at sea level and snow at altitude on the same day! The rainy season runs from December to May (December is the wettest month), but most of the rain falls in the mountains and valleys on the windward (northeast) side of the islands. For more details on the climate of Kailua-Kona and Big Island, visit the Weather Atlas website .
Humpback whales frequent Hawaii from January to early May. Tiger sharks are common residents in the summer months.
Where is Hawaii and How Do I Get There?
Review our map below showing Hawaii's location in the world.
Hawaii is an isolated group of 8 major volcanic islands and 124 islets in the central Pacific Ocean. The islands lie 2,397 miles (3,857 km) west of California and 5,293 miles (8,516 km) east of Manila in the Philippines. The state capital is Honolulu, located on the island of Oahu. Our liveaboard diving cruises depart from Kailua-Kona on Big Island.
Hawaii is well connected, with direct flights to Kona International Airport (KOA) from the USA (most popular hubs are Los Angeles, San Francisco, Seattle, Denver, Phoenix, Oakland and Portland), Japan and Canada. It's also possible to fly in to one of Hawaii's other international airports such as Honolulu or Maui from New Zealand, Fiji, Samoa, Taiwan, Australia, South Korea, or Philippines, and then catch a domestic flight to Kona. Airlines that operate flights to Hawaii include Air Canada, Air New Zealand, Air Pacific, Alaska Airlines, Allegiant Airlines, American Airlines, All Nippon Airways, China Airlines, Delta, Hawaiian Airlines, Japan Airlines, Jetstar, Korean Air, Philippine Airlines, Qantas, United, and Westjet.
Hawaii is one of the 50 states of the United States of America and as such visitors must comply with the entry requirements as detailed on the Homeland Security website.
Reef Summary
Depth: 5m – >40m
Visibility: 20m – >30m
Currents: Can be strong
Surface conditions: Usually calm
Water temperature: 24°C – 27°C
Experience level: Intermediate – advanced
Number of dive sites: ˜50
Recommended length of stay: 7 days
Useful References

CUSTOMER TESTIMONIALS OF DIVE THE WORLD
. Quick and professional, adequate help and information. Very customer friendly! Sheldon was a grat person to talk to. He went out of his way to help me. Thank you for all the help and hopefully we talk again . — Olga Shudofsky , Netherlands. [More customer reviews]
Kona Diving Packages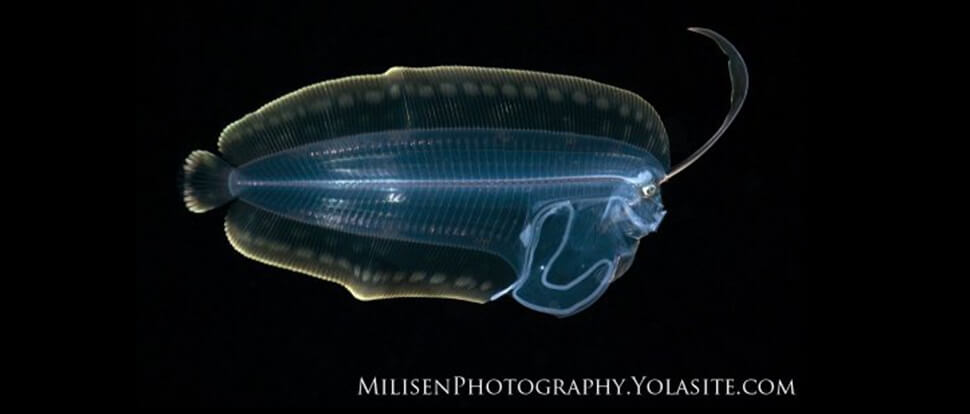 Book any 5 trips, per person, and save 15% off all five. See below for some example packages.
Blackwater, 2 Tank Manta, Premium Advanced 2 Tank Morning Dive, 1 Tank night Reef Dive, 2 Tank Morning Dive
3 x Premium Advanced 2 Tank long Range trips, 2 Tank Manta, Blackwater
3 Tank Morning Dive, 2 Tank Premium Advanced Long-Range, 2 Tank Morning Dive, 2 Tank Morning Dive, Blackwater
Day Diving Package (6 Days of Diving)
2 x 2 Tank Premium Advanced Long-Range
4 x 2 Tank Morning Dive
Night Diving Package
2 x Night Reef Dive
2 x Blackwater
2 Tank Manta
*Discounts will be applied after purchase by our shop staff
Save 20% on 10 or more Trips
Book any 10 trips, per person, and save 20% off all 10. See below for some example packages.
Day Diving Package (10 Days of Diving)
3 x 2 Tank Premium Advanced Long-Range
7 x 2 Tank Morning Dives
Day Diving Package (10 Days of Diving)
2 – 2 Tank Local Trip
2 – Night reef Dives
2 – Blackwater Dives
4 – 2 Tank Premium Advanced Long-Range
Diving Variety Package
3 – 2 Tank Morning Dives
1 – 2 Tank Manta Dive
2 – Blackwater Dives
2 – 2 Tank Premium Advanced Long-Range
2 – Night Reef Dives
*Discounts will be applied after purchase by our shop staff
Hawaii's Best Diving
We offer the best scuba diving available in the state of Hawaii and even the entire Pacific Ocean. Kona Honu Divers received the readers choice award from scuba diving magazine readers for top dive operator in the Pacific & Indian Oceans. This means you can be sure you'll have a great experience Kona scuba diving with us. Kona Diving is some of Hawaii's best diving and when you book multiple charters with us you'll not only have the opportunity to see why the best scuba diving Hawaii has is here in Kona you'll save while doing it!
Kona Honu Divers puts a strong emphasis on quality. This is why you can be sure you'll have the best experience available Kona scuba diving with us. When it comes to Big Island scuba diving we take pride in our offers of free nitrox and package pricing. We consider ourselves the number one place for serious divers who are looking to do plenty of Kona diving and see what makes Big Island scuba diving better than any other diving in Hawaii.
Why Choose Us
Why would you book with us versus another dive operator? There's plenty of reasons. We have the most well appointed and spacious boats, the nicest top-of-the-line rental gear, the most experienced and well trained crew, and the best offers available of any dive shop or dive boat operation in Hawaii and the Pacific! There's a reason divers return year after year to dive with us. Some divers have racked up over 600 dives with us! Check out our testimonials to see why divers chose us and love their experience with Kona's best dive shop. Our crew loves Kona scuba diving and their experience and passion for the ocean and all of it's critters really shows in the way they work. Did you know Scuba Diving Magazine readers gave Kona Honu Divers crew the readers choice award for the best staff in the Pacific & Indian Ocean region? With a cumulative of over 60,000 dives our crew loves to dive and we'll be happy to take you out day after day to see what makes Big Island scuba diving so good.
The Best Boats
Our boats are the backbone of our business as they allow us to reach the best diving Hawaii has. Kona's magical coast has so many wonderful features and dive sites. It stretches far and so we offer charters for those who want to go more far afield. The Honu One is our 46′ newton custom dive boat built specifically to our specifications. This vessel is an industry standard and beloved dive boat. She's spacious and comfy featuring cushy SeaDek, plenty of seating, and multiple places to lounge. Since we only take 12 divers on this 49 passenger boat it is super roomy and you'll find sometimes you're alone while you gaze into the ocean's rippling surface. She also has a restroom, camera table, and hot water shower. The Honu Lele is our premium boat for Kona diving. At 33.5 feet long she is by no means small but only takes 6 divers in our more exclusive premium advanced charter. Our strict requirements mean you'll be certain to have other divers that are more seasoned aboard with you. Featuring full shade and cushy SeaDek underfoot she is sleek and fast giving you then opportunity to visit dive sites that few others will ever see. Along the way you may come across some unique creatures such as whales, dolphins, porpoises, or even a whale shark or shooting hammerheads! You never know what the island will deliver. The comfort and convenience of scuba diving Big Island with us is unmatched. Come see for your self!
The Best Equipment
Divers love our rental gear. We offer only the best equipment available to our guests and replace it frequently so you'll be Big Island scuba diving with equipment that looks clean and lightly used. We proactively maintain all of our regulators every 3 months so you'll be sure to have regulators that are working smoothly and breathing effortlessly. We use Atomic brand regulators because they are the best regulators in the industry with natural breathing and the best features and function. Our wetsuits and bcds are replaced regularly so they will always work to keep you safe and warm. Are you having your own gear issues? Take it in to our shop where our repair tech can get it fixed and back in operation for your next dive.
The Best Staff
Our staff is truly where we differentiate ourselves from the rest of the operators out there. Our average employee has been with us for 5 years. This means you won't be diving with a brand new divemaster. Our staff is highly trained and experienced in handling many different kinds of scenarios. They've seen it all! They love Kona diving having thousands of dives Kona scuba diving as well as diving around the world.
Package Pricing & Deals
Many serious divers choose us as their go-to provider because we are so good at what we do, taking you diving. Choose among our Big Island scuba diving packages to save on all of your dives. Book 3 charters and receive 10% off all of your dives. Book 5 charters and receive 15% off of your dives or for the hardcore divers book 10 or more charters and get a whopping 20% off all of your Kona scuba diving. You can mix and match your dives choosing between the morning, manta, and blackwater dive. Many divers will simply choose to join us on as many 2-tank am charters as possible diving for several days up to a few weeks! They really love their Kona diving.
We also offer one of the best deals in the world on nitrox because it's completely free! This means you'll have longer, less taxing dives and it won't cost you a penny! It's pretty hard to pass up that deal. we fill all of our tanks to 32% so you'll be safer big island scuba diving.
So go ahead and check our calendar of availability to see which dives will work best for your Kona diving itinerary. Book soon as spots can fill up well in advance. Especially during busier times of the year. Join us for the best Kona scuba diving available.
Source https://www.diveaeris.com/scuba-diving-in-hawaii/
Source https://www.dive-the-world.com/diving-sites-hawaii.php#:~:text=There%20are%20many%20smaller%20creatures%20to%20spot%20including,a%20feature%20of%20your%20Hawaii%20scuba%20diving%20experience.
Source https://konahonudivers.com/diving-tours/kona-diving-packages/