Myrtle Beach Scuba Courses
Scuba lessons right here in Myrtle Beach! Scuba Express at Express Watersports makes diving fun, safe, and easy! No matter your skill level, from beginner to advanced specialty courses, we have the perfect dive class for you! You will love scuba diving in Myrtle Beach! Our instructors are friendly, patient, and highly experienced divers who will help you overcome any challenges you may face along the way. Check out all of our PADI dive courses we have to offer below, and get started on your learning journey to becoming a self-sufficient scuba diver!
If you have any questions or would like to speak with an instructor, please give us a call. We'll be happy to answer any and all of your questions! (843) 357-7777
Discover Scuba Diving
Not sure if scuba diving is for you? Our Discover Scuba Diving program is for those interested in scuba diving without the investment of time and money needed for a full certification course.
You will learn the basic skills and safety with one of our DSD Leaders and then dive in our on-site pool!
Ages 10+
Course Price:
$80 Includes Learning materials, classroom
session and pool experience. Approx 1.5-2 hours
*** DSD's conducted in pool only ***
Open Water Diver
Click the banner to get started!
If you've always wanted to take scuba diving lessons, experience unparalleled adventure, and see the world beneath the waves, this is where it starts! Get your scuba diving certification with the PADI Open Water Diver course – the world's most popular and widely recognized scuba organization. Millions of people have learned to scuba dive and gone on to discover the wonders of the aquatic world through this course.
Course Price:
$449 includes Class/eLearning, Open Water Crew-Pak & Pool Instruction; Certification card; Rental gear included: BCD, regulator, wetsuit, tanks, weights. Students should have your own mask, fins, booties and snorkel.
Required Dives:
(4) Open water dives (2 Charters)
Additional fees depending on which dive sites our boat goes to. Approx. cost $110-$125 per charter.
Advanced Open Water
Click the banner to get started!
You'll plan your learning path with your instructor by choosing from a long list of Adventure Dives. There are two required dives – Deep and Underwater Navigation – and you choose the other three, with guidance from your instructor, for a total of five dives.
During the Deep Adventure Dive, you learn how to plan dives to deal with the physiological effects and challenges of deeper scuba diving. The Underwater Navigation Adventure Dive refines your compass navigation skills and helps you better navigate using kick-cycles, visual landmarks, and time.
The other knowledge and skills you get vary with your interest and the adventures you have – photography, buoyancy control, fish identification, exploring wrecks, and many more!
Course Price:
$349 includes eLearning, AOW Crew-Pak and instruction during charted dives; Certification card; Students should have your own compass
Required Dives:
Complete 2 Core Required dives (Deep + Navigation); and Pick (3) Electives dives
Rescue Diver
Click the banner to get started!
The PADI Rescue Diver scuba lesson course prepares you to deal with dive emergencies, minor and major, using a variety of techniques. Through knowledge development and rescue exercises, you learn what to look for and how to respond. During rescue scenarios, you put into practice your knowledge and skills. Topics include:
Self rescue
Recognizing and managing stress in other divers
Emergency management and equipment
Rescuing panicked divers
Rescuing unresponsive divers
Course Price:
$499 Includes Rescue Crew-Pak (books, DSMB, learning materials); Pool and Open Water instruction; Certification card. We do not encourage nor suggest eLearning as we teach this in a classroom setting.
Required Dives:
Various Rescue Scenarios in pool and open water. ***Charters/travel trips fees not included.***
Divemaster
Click the banner to get started!
Take Scuba Diving to a whole new level! Take the Divemaster course to become a PADI Pro! Fine-tune your dive skills and refine your rescue skills so you anticipate and easily solve common problems. You'll gain dive knowledge, management, and supervision abilities so you become a role model to divers everywhere!
Call today to get started on your dive career!
Course Price:
$1299 Includes Divemaster Crew-Pak, classroom sessions, and pool instruction. This course is designed as a professional level mentorship program. We do not encourage nor suggest eLearning as we teach this in a classroom setting. Prior experience with one of our instructors is required. We offer Divemaster internships each Summer to ensure students receive the best possible education and training.
Specialty Courses
We offer a huge variety of scuba lessons and specialty courses for you to improve your skills and pursue your interests as a scuba diver! Please contact us for availability, scheduling and prices!
AWARE – Coral Reef Conservation
AWARE – Fish Identification
Boat Diver
Deep Diver
Digital Underwater Photographer
Emergency Oxygen Provider
Enriched Air Nitrox (EANx) Diver
Equipment Specialist
Night Diver
Peak Performance Buoyancy
Project AWARE Specialist
Underwater Naturalist
Underwater Navigator
Wreck Diver
Self-Reliant Diver
Search and Recovery Diver
Master Scuba Diver
Join the best of the best in recreational scuba diving and live the dive life as a PADI Master Scuba Diver! The Master Scuba Diver rating places you in an elite group of respected divers who have earned this rating through both significant experience and scuba training. Requires a minimum of five specialties. Please contact an instructor for more info.
Emergency First Response
Emergency First Response training focuses on building confidence in rescuers and increasing their willingness to respond when faced with a medical emergency. Course participants learn simple to follow steps for emergency care and practice applying skills in a non-stressful learning environment. All Myrtle Beach scuba lessons and classes courses are supported by self-study manuals, videos, and quick reference cards to enhance learning and allow you start learning right away.
CPR & AED (Primary Care) – This course focuses on CPR training and teaching participants how to use an AED (Automated External Defibrillator). When workplace or governmental requirements specify this training, the CPR & AED course meets the need. This course is often integrated with our First Aid program.
First Aid (Secondary Care) – Because many medical conditions are not life-threatening and emergency medical services are sometimes delayed or unavailable, this course teaches you how to provide first aid that eases pain and reduces the risk of further harm. You'll learn to assess a variety of injuries and illnesses and practice bandaging and splinting.
Course Price:
CPR & AED – $99
CPR/AED/First Aid – $149
All classes include books, classroom training and certification card
PADI Youth Programs
The Bubblemaker program allows kids (ages 8-9) to see what scuba is all about while under the supervision of a professional dive instructor in the shallow end of our pool. They will learn the basics of scuba equipment, the do's and dont's of diving, and take their first breaths underwater!
Myrtle Beach Scuba Diving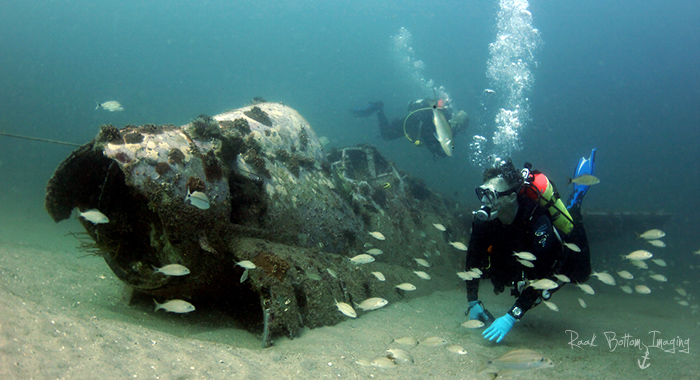 Scuba Express at Express Watersports offers quality Myrtle Beach Scuba Diving charters! Enjoy a day of great diving with an experienced captain and expertly trained crew of PADI Divemasters and Instructors ready to help you with all your needs.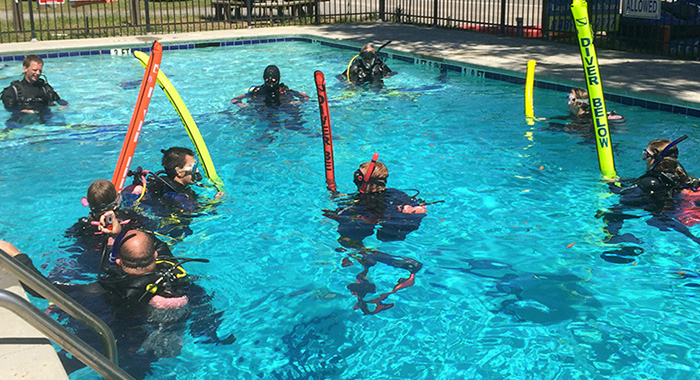 Dive Instruction, Classes & Lessons
Learn to Scuba Dive right here in Myrtle Beach! Scuba Express at Express Watersports makes diving fun, safe, and easy! No matter your skill level, from beginner through advanced, we have the perfect dive class for you!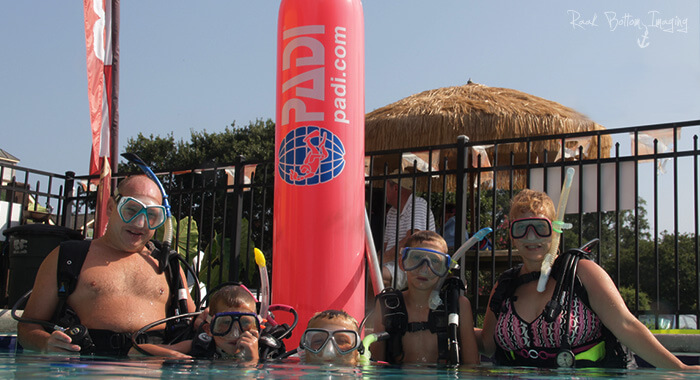 Discover Scuba Diving
The PADI Discover Scuba Diving program lets you experience the thrill of diving under the supervision of Express Watersports' professional Instructors and Divemasters in our onsite pool.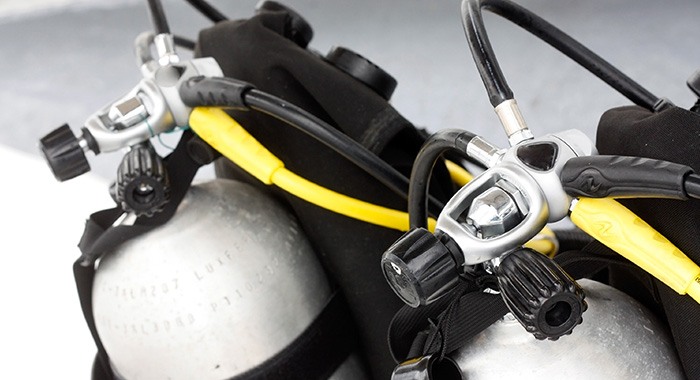 2022 Rentals & Air Fills Rates
Here at Express Watersports we offer quality Sherwood /Zeagle/ Cressi Sub rental gear. So if you don't have equipment, or just don't want the hassle of traveling with your bulky equipment, then rent it!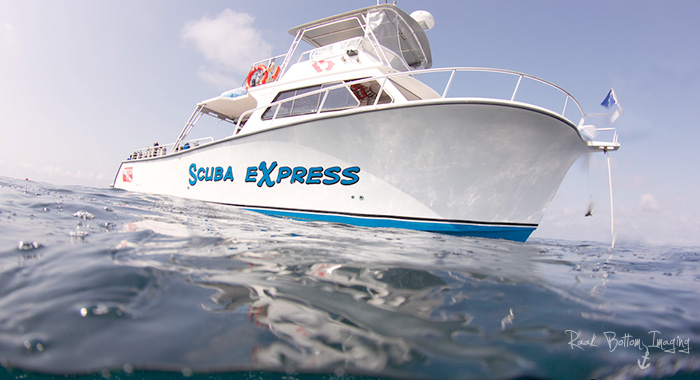 Dive Boat
Our 46′ Newton Dive boat is fully equipped with twin ladders, showers, and a bathroom with sink.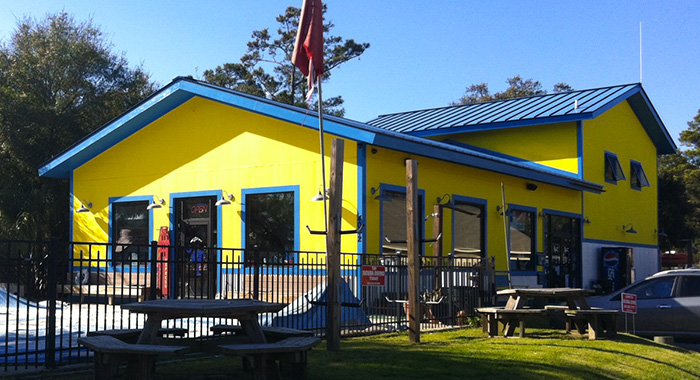 Dive Shop
Scuba Express is committed to bringing you quality name brand gear at the best possible price. We are a full-service, PADI 5 Star Myrtle Beach dive shop. We service everything we sell and all gear is backed in full by a manufacturers warranty.
Scuba Express, a division of Express Watersports, offers Myrtle Beach Scuba diving charters, instruction, travel, and scuba gear sales and servicing. Divers staying in North Myrtle Beach, Myrtle Beach, Surfside Beach, Garden City, Murrells Inlet, Litchfield Beach and Pawleys Island all come to Express Watersports for their diving needs. If you are staying in the area we would love for you to come aboard. Please take a moment to check out all we have to offer!
Myrtle Beach Scuba Diving Charters
Our Myrtle Beach scuba diving charters include World War II wrecks, Civil War wrecks and shipwrecks. We also have plenty of shallow and deep Artificial Reefs to dive! In addition to this, we have what we call Live Bottom Ledges right off the coast. There are always plenty of fish and unique sights to see while diving in South Carolina!
We have a Newton 46′ Dive Special for our dive charter operations, onsite air and Nitrox fills, an onsite heated pool, and the largest retail inventory in the area. We are open year-round to serve all your diving needs. Open since 1997, we are a PADI 5 Star Dive center with years of diving experience and service.
Our friendly staff of PADI Divemasters and Instructors are onboard every boat and will help you with anything you need.
Dive Instruction, Classes & Lessons
Scuba Express offers the highest quality dive instruction, classes, & lessons around! We offer various programs and courses for beginners through advanced divers. Express Watersports is a Myrtle Beach scuba diving 5-star Dive Center. We have our own onsite pool, a dedicated classroom, and the best PADI Dive Instructors you can find!

Not sure if diving is for you?
Try our Discover Scuba Diving program!
Scuba Gear Retail, Rentals & Servicing
We have all the scuba gear any diver needs located right in our onsite retail store. If you're on vacation and don't like traveling with your gear, rent from us! We offer only the highest quality rental dive gear. If you're in need of new scuba diving gear, we have a large stock of the best brands on the market. We also stand behind all of our gear with onsite servicing by our expert gear technicians. If we cannot service your gear, we can always send it out of house to be done.
Scuba Diving Certification – How do you get certified to scuba dive
You want to go scuba diving but where to start? First of all, you need to get a scuba diving certification. This allows you to rent scuba equipment and with this scuba diving certification, you will be able to join scuba diving trips with certified dive shops around the world.
​You need a scuba diving license to be able to go underwater and enjoy all the beautiful marine life. Scuba diving is a dream that many people have, there are however some risks involved and for this reason, we should never dive without taking lessons and earning our scuba diving certification after completion.
Can you go scuba diving without a certification?
​Technically you can go scuba diving without a certification, but that is not recommended and in most places not even allowed. Anyone can buy scuba diving equipment and just find water and dive. This is however very dangerous, you cannot be insured and no one should ever dive without a scuba diving license.
​So, do you need a scuba diving certification? Yes, you do. During your scuba diving license course, you learn all the skills and knowledge to safely scuba dive up to the depth that you learned in your diving course. The more scuba courses you take to more diving possibilities and locations will open up for you.
What are the scuba diving certification requirements?
​It depends on what dive training organization you choose, to know the scuba diving certification requirements. This is because every dive training organization has slightly different scuba diving certification requirements. Most requirements are the same between organizations, but there are some differences.
​To give you one example with PADI you need to complete all the skill performance requirements within a certain dive to be able to go onto the next dive. While SSI is more flexible and you can move some skills from one dive to another. In the end, all dive training organizations will award you with a scuba diving license that allows you to dive around the world.
Which is the best scuba diving certification?
There is no right answer to the question of what diving certification is best, as all dive training organizations are safe if you follow their dive industry set standards. Choose a dive training organization that fits your learning style. Personally, I love the PADI philosophy of learning and did most of my scuba diving certifications with them.
You can also try different dive organizations depending on the course you take to see what fits you best. With a PADI Open Water Diver license, you can still scuba dive at an SSI shop and vice versa. You can also enroll in a PADI Advanced course after completing an SSI, RAID, or NAUI Open Water Diver course.
How to get scuba diving certification?
​The first step to get your scuba diving certification is to choose a dive training organization. There are many to choose from, but the most popular organizations are PADI, SSI, RAID, NAUI, and CMAS.
After choosing the right dive organization you need to choose a dive shop where you can get your scuba diving license. Choose a location in the world where to go for your scuba diving certification and then Google some dive shops beforehand. I highly recommend you to check reviews on Tripadvisor, Facebook, or other platforms before booking as everyone can make a nice website these days.
​You can also choose to walk around when you get there and visit the different dive shops to make your choice. This way you can talk to your instructor and get a good feeling about the person. The teaching quality of scuba diving instructors can differ, so it is best to choose carefully.
How long does it take to become a certified scuba diver?
​How long does it take to become a certified scuba diver depends a lot on the dive shop that you choose. A PADI Open Water Diver certificate in Thailand takes around 3 to 4 days, while the same course with the same scuba diving certification requirements can take 3 weeks or even longer in Europe.
This is not because of a quality difference, but more because people that get the scuba diving license in Europe usually work or go to school. They don't have full days for the course and do it in small parts in the evenings and on days off. While people that visit Thailand are on holiday and do have full days to get the scuba diving license.
If you choose to get other scuba diving license levels the course duration changes again. For example in Thailand to become a certified scuba diver takes 3 to 4 days, the Advanced Open Water course takes 2 days, the Rescue Diver course takes 4 days, Divemaster takes 6 weeks and the PADI IDC Course takes 3 to 4 weeks.
How much does it cost to get a scuba diving certificate?
​The scuba diving certification cost also differs depending on where you do your course to get a scuba diving certificate. The scuba diving license cost can be between 250 USD and 800 USD for the beginner certificate.
​The reason why there is such a big difference between the scuba diving certification cost depends on different factors like the cost of organizing a diving course in a location, dive organization fees, a scuba diving instructor salary, course duration, etc.
​The lowest scuba diving license cost can be found in Asia. I highly recommend checking out Sairee Cottage Diving on Koh Tao in Thailand as they offer some of the best quality while offering great deals.
Does a scuba diving certification expire?
​It takes a bit of effort, time, and investment to complete your course, but after that, your scuba diving certification will never expire! Yes, you heard it correctly a scuba diving license is for life.
If you scuba dive regularly you will be constantly refreshing yourself. But we do recommend that if you haven't dived for some time you should do a scuba diving refresher course before getting back into the water. It depends on your skills and comfort level how long you have to wait to do a scuba refresher, but the recommendation is 6 months after a period of no diving.
A dive instructor certification does expire if you don't stay in teaching status. If you want to be 100% if your scuba diving license expires, then contact your dive training organization and they can give you the best advice.
What are the different types of scuba diving certifications?
​The different types of scuba diving certifications also differ depending on the dive organization you choose. However, most have similar scuba diving certification requirements, just with a different name.
​The most common types of scuba diving certifications are Open Water Diver, Advanced Open Water Diver, Rescue Diver, Divemaster, and OWSI Diving Instructor. Other different types of scuba diving certifications are diving specialty courses like Enriched Air Diver (Nitrox), Deep, Wreck, Navigation, Night, and so many more to choose from. Contact your dive shop and ask what different types of scuba diving certifications they offer.
How to prepare for scuba diving certification?
​In most cases, you don't have to prepare for your scuba diving license. You can just walk into a dive shop and start the course. If you do decide to prepare for scuba diving license then your course will only become easier and more comfortable.
​How to prepare for scuba diving certification can be done in different ways. First of all, you can look into a scuba diving certification online. With most dive training organizations you can now book an online scuba diving course like for example the PADI eLearning courses. Now you can prepare all your dive theory online before you arrive and only have to focus on the fun part which is the in-water part of the course.
You can also prepare your scuba diving license by watching diving skills video's on our YouTube channel and reading about the PADI Open Water Diver skills list. Please also check our link menu for the different parts of the scuba diving license you would like to get. One of the best ways to prepare for your scuba diving certification is to watch our PADI Open Water Diver Course video:
Conclusion
​Getting your scuba diving certification is not hard, but it does take some time and investment. The reward, in the end, is priceless and after getting your scuba diving certification you can finally enjoy an amazing new world underwater.
Don't wait any longer and contact your local dive shop for more information on how to get your scuba diving license. Enjoy your diving adventures!
Source https://expresswatersports.com/myrtle-beach-scuba-diving/learn/myrtle-beach-scuba-diving-classes/
Source https://expresswatersports.com/myrtle-beach-scuba-diving/
Source https://www.scubadivingtips.net/scuba-diving-certification.html