Cozumel Scuba Diving Cruise Ship
Kids Teenagers And Seniors Are All Welcome To Dive With Us
We welcome anyone in good health and children from the ages of 10 upwards. And there is no need for any prior scuba diving experience
Almost 50 years old and new to Scuba Diving"
My wife and I are almost 50 years old, but new to SCUBA. Alberto was so patient and understanding with each of us and spent a lot of one-on-one time with my wife to make her feel comfortable with the whole experience.
On a 100 point scale, Alberto would get a 100 point score. The whole trip was wonderful, great spot to dive, quick boat ride, quality of gear, and ease of getting to and from the harbor, but Albertos quality teaching and patience made the trip the highlight of the cruise.
Intro To Cozumel Diving
The island itself is 28 miles long and 9 miles wide. The diving in Cozumel is comprised of 45+ sites on the Mesoamerican Barrier Reef, which touches Mexico, Belize, Guatemala and Honduras and is the second-largest barrier reef in the world .
Travel to Cozumel is easy and the resort/hotel options are bountiful for all budgets and travel styles. We all can't do a Galapagos liveaboard every year, but many people can afford an annual Cozumel trip. The popularity of Cozumel as a vacation and cruise ship destination means that there are rich nightlife and non-dive activities, creating a great atmosphere for those traveling with non-dive fun seekers, resort loungers and beach explorers.
The Marine Park of Cozumel has protected the southern area of the island for almost two decades, which boasts a variety of corals, sponges and fish species. The scuba diving in Cozumel will entertain beginner divers with shallow colorful sites and the more advanced with deeper drift dives along huge walls and swim-throughs. Water temperature is warm year-round. Underwater photographers are smart to bring both wide-angle and macro underwater photo gear.
See how is it to dive in Cozumel from this awesome video.
Cozumel underwater video showing beautiful coral reefs, swim-throughs, wreck diving, night diving, and various marine life species like turtles, nurse sharks, moray eels, lobsters, rays, splendid toadfish, and many more.
What You Need To Do A Two Tank Scuba Dive In Cozumel
For any dive you need your C card. You do not need your physical card, but you must have the number and certification date, as well as your certification level. Like most dives, they divide you by experience and certification.
This shop provides your BCD, mask, and fins, as well as weights and a belt.
Ensure you have reviewed the standard dive medical questionnaire before you sign up. You have to fill out the medical information once you arrive. If you have any contraindications, you wont be able to dive.
If you review ahead of time and get doctor signoff for any areas of concern, then you are fine.
As with most dive shops, feel free to bring your own equipment. At check in, you indicate what equipment you need to use, so if you have your own BCD, mask, etc., just dont mark that.
No surprise, you need to provide your own towel. The dry area aboard the boat is fairly large, so your bag and other items are as safe as they can be on water.
Aside from that, make sure you have cash to tip the crew at the end of your dive, and have a charged up underwater camera if you enjoy taking photos.
Whats The Best Time Of Year To Dive In Cozumel
The dry season from November to April is the most pleasant time to visit Cozumel, as the skies are clear and there is less humidity. However, the winter months and spring vacation season usually bring an influx of tourists, so the island will be more crowded, and prices will be higher.
Cozumels warm air and water temperatures make it an ideal place to dive year-round.
The water temperature drops a few degrees from November to February, but always stays between 25-30°C .
The rainy season from May to October is hotter and more humid. It does rain daily, but rainstorms pass by quickly, and there is still plenty of sunshine.
This is also the hurricane season, which means that prices are lower, but youll have to keep an eye on the forecast.
Although hurricanes rarely make landfall directly on the island, winds and rains from nearby storms can still be dangerous.
Please Register Or Login
Welcome to ScubaBoard, the world's largest scuba diving community. Registration is not required to read the forums, but we encourage you to join. Joining has its benefits and enables you to participate in the discussions.
Benefits of registering include
Ability to post and comment on topics and discussions.
A Free photo gallery to share your dive photos with the world.
You can make this box go away
Joining is quick and easy. Log in or Register now!
PROTECT OUR NOVICE COZUMEL DIVERS
Recommended Reading: Jet Ski Rental In Destin
Best Time To Dive Cozumel
Cozumel's diving season is year-round. However, the months of December to April is considered the high season. Due to the increasing number of tourists, the prices will be highest this time of year.
On the other hand, non-dive activities are in full swing. Water temps hover around 75-85F and winter winds occasionally create choppy surface conditions.
May to September is considered the rainy season but the water begins to warm up. Late summer and fall is the low season due to occasional hurricanes, but water temperatures are warmest – up to around 85F. We would consider May – July the best time to dive Cozumel, because it is less crowded with good weather, warm water, and you are outside of hurricane season.
If you want to plan your holiday between July and December, we recommend looking into going the to other coast of Mexico. Check out what diving at Sea of Cortez has to offer.
The typical currents can also be stronger during the transition between seasons, however, this also can bring more sharks and eagle rays.
Welcome To Nirvana Dive Shop Cozumel
In 1961, the famous oceanographer Jacques-Yves Cousteau discovered and declared that Cozumel has some of the most spectacular scuba diving sites in the world and is part of the second largest coral reef.
Nirvana Dive Shop Cozumel offers scuba diving and snorkeling tours in small groups with a professional, personalized and friendly staff.
Cozumels scuba diving sites feature magnificent coral formations and a wide variety of marine life including turtles, moray eels, sharks, rays, sponges, crustaceans and thousands of multicolored fishes.
Nirvana Dive Shop ensures that your scuba diving or snorkeling experience will create memories that last a lifetime! Your safety is our priority.
Let us help you to plan your underwater adventure in Cozumel!
Cozumel Two Tank Scuba Diving Cruise Excursion Notes
Please download and print the following PADI SCUBA Dive Medical Statement and complete it prior to participation. It is required that you bring this completed form and any other required notes or paperwork.
Please pay attention to the restrictions and requirements for this excursion, no refund will be granted if the requirements are not met.
Not included is the $2.00 USD pier fee and the official $5.00 USD Cozumel Marine Park fee to be paid upon arrival.
Each diver will be requested to fill in a confidential medical questionnaire and sign a waiver for safe participation .
The average surface ocean water temperature is between 78-84F . According to studies, the average bathwater temperature is 82F . Enjoy!
Not available on Sundays
What Makes Our Discover Scuba Diving Program So Unique
YOU…Because we put YOU our VIP guests – front and center
We are a family owned business & most of our Divers are family members. This means we are far more motivated to make your day wonderful in a way no employee could ever be.
All instructors and boat crew speak fluent English and we hold an American English Test of English as a Foreign Language certificate.
Although our P.A.D.I. certified instructors are licensed to handle up to six novice divers at a time, we limit this to around three to make it far more personal for you.
While other diving companies will charge you for refreshments, we supply soft drinks and fruit at no extra cost.
Our fleet of eco-friendly boats are nearly the only ones allowed into the highly protected Cozumel Marine Park. So while divers with other companies will find themselves merely diving in a hotel pool or elbow to elbow with many other divers in the far inferior reefs outside of the park, youll probably have the whole of the stunning Paradise Reef to yourself, apart from the other one or two divers in your party.
Recommended Reading: Pontoon Boat Rental Lake Tahoe
Excellent Option For Scuba From Carnival Cruise Ships
If you are travelling to Cozumel via Carnival cruise ship, be aware that the times posted by Carnival regarding excursions are SHIP time not LOCAL time. This can get a bit tricky to deal with. I checked with several local tour operators, but Two D's was the only one that was flexible enough to deal with our specific situation. Most of the other dive operators do their first dives at 9AM and that is exactly the time our ship arrived. We wouldn't have made it on other tours. Deanna was aware of our situation, attentive to our needs, and took extra care to make sure we could get some quality dives in during our visit. She gave us great directions to the boat, held the boat for our arrival after departing the curise ship, had our equipment available, and made sure we got transportation back to the cruise ship prior to our departure. If you are looking for someone who is easy to work with and can accomodate Carnival's crazt times and your specific needs, I'd highly recommend Deanna and her crew. Cheers from a couple of Hoosiers!
146151234
Where To Stay In Cozumel For Diving
You're spoilt for choice when choosing where to stay in Cozumel there are so many great resorts to suit all budgets. From budget backpacker to luxury traveler, Cozumel is scuba diving heaven. The best way to find the resort that is right for you is to get in touch with our team here at Bluewater Travel we've partnered with the best dive resorts in Cozumel to offer guests unforgettable trips.
You get a low-price guarantee and a dedicated expert travel agent who will help you choose where to stay in Cozumel for diving when you book through us. All of our agents have local knowledge and are experienced divers themselves they know what people are looking for in a diving vacation. And the best part is you'll never pay more for booking through us, but you do get all of the additional benefits of having a personal travel concierge! Email us at , call 310-915-6677 or use the message box in the bottom right-hand corner of your screen.
That's Why A 12 Year Old Kid Said Our Dive Trip Was The Coolest Thing I've Ever Done In My Whole Life
Excellent First Diving Experience – Even for Kids"
This was our first trip to Cozumel, and our first time scuba diving, but it certainly won't be our last ! I came with my two two young daughters, and had contacted Alberto in advance of our cruise mainly based on his many excellent reviews on Tripadvisor.
The reviewers were absolutely right, he is a great guy, and an excellent dive instructor. He was particularly great with the kids, who were a little nervous about their first dive.
Our trip to the Paradise Reef was unforgettable, or in the words of my 12 year old… That was the coolest thing I've ever done, in my whole life.
Hope you enjoy your trip as much as we did and say hi to the crew for us!
Cozumel Scuba Diving Packages & Pricing
Salty Endeavors is ready to help tailor a dive vacation package built specifically for you. If you simply want to book a day or two of diving, we are ready to assist. However, we are also able to book for you travel packages that include door door-to-door services with valet cars or rental vehicles, hotel, resort, or villa stays, plus land excursions and of course diving with us!
We have partnered with several vacation rentals in order to provide you with a selection of properties in all price ranges. We offer a private apartment for two people starting at $20/night, up to sprawling oceanfront villas, and everything in between. Some of our most popular choices are Hotel Cozumel and Casa Mexicana due to the locality of being walking distance from everything downtown. Other guests love the seclusion of a condo in Residencias Reef. Popular resorts like Occidental, Iberostar, Secrets and Palace are also included. No matter your preference, we can help! For complete details of the properties we have partnered with, please check ourCozumel All Inclusivepage, or simplycontact us directly.
How Much Does Scuba Diving Cost In Cozumel
Diving in Cozumel is very affordable. The variety and competition among dive shops mean that you can get a quality dive experience for even less than other locations in Mexico.
A discover dive for beginners can be as low as $75, and certified divers can easily find 2-tank dives from $75-150 including gear rental. 1-tank night dives are cheap at $55 and up.
If you want a luxury experience, you can charter a private dive boat for $400 or more.
Many dive resorts offer all-inclusive dive packages with unlimited shore diving and daily boat diving.
Depending on the length of your stay, resort packages can cost as little as $600 or upwards of $1000 per person.
Cozumel Scuba Diving Tour Description
World-class drift dives on legendary coral reefs and walls in Cozumel
Looking for fast company? Then choose our morning two-tank express trip. Its your secret pass into the fast lane. Speeding along the coast at 25 knots is an exhilarating experience as exciting as the diving itself!
Well make two drift dives on Cozumels legendary reefs. Boats depart at 8:30am and after your pick-up, the boat speeds south. We now also have a special 10am departure time just for our cruise ship guests! Well whisk you to Cozumels vibrant walls and reefs for two exciting drift dives.
At Dive Paradise, we entrust guests to the care of our certified, in-water Divemasters. Their goal is to guide you on safe, pleasurable dives along the reefs in the national marine park. We serve complimentary soft drinks and purified water.
After the second dive, we head home. Most express trips return between 12:30 and 1:30 pm. . Cruise ship passengers on the 10am trip return between 2-3 pm.
Your safety remains our number one priority at Dive Paradise. So we emphasize conservative dive profiles. We recommend a dive computer for this trip BYO or rent from Dive Paradise.
So welcome aboard for your morning express 2-tank trip! Relax, kick back, feel safe. At Dive Paradise, service is always friendly, personal, attentive and professional.
AM Express 2-Tank Dive Trip
Price:
10 am cruise ship guest departure
Duration
Daily, with 2 divers minimum
Diving Certification Agency Safety Standards:
Important:
Cozumel Two Tank Scuba Diving Cruise Excursion Restrictions
Please note that guests are not allowed to wear sunscreen in the water to help protect the reef from damaging chemicals.
All SCUBA restrictions are recommended by PADI or NAUI. Please use their websites for more information, as a certified diver you are responsible to have knowledge of the restrictions and risks of Scuba Diving.
The minimum participation age is 10 years old. Junior Divers require a private guide – $45.00 USD paid onsite, max depth 40ft .
You must bring your valid SCUBA Diving certification.
Your last SCUBA dive must have been within the last 2 years.
Guest is responsible to pay for any gear they lose.
Whats Included In Our Beginner Boat Dive Trip
Even though we have the lowest price, we dont sacrifice quality, and include all your dive gear. You'll get professional guidance from Cozumel's top PADI Dive Intructor who will teach you how to dive Cozumel, while making it a fun and easy experience for anyone to enjoy. Aldolfo will make your classroom intruction an easy to understand process of how to scuba dive in Cozumel. You'll go diving in the crystal clear waters of Cozumel with 1 tank, to discover the best reefs Cozumel has to offer.
TOUR TIMES
TRANSPORTATION FROM CRUISE PORT & RESORT/HOTEL
BOTTLED WATER & SODA
Recommended Reading: Used Jet Ski For Sale Nc
How To Dive Cozumel
Land-based diving is the norm in Cozumel, offering the balance between non-dive activities and excellent scuba diving. Most resorts work with an in-house dive operation but also allow other dive operations to pick guests up at their docks.
For another great land-based Caribbean destination, check out our guide to diving Aruba.
How Much Does It Cost To Dive In Cozumel
Again, since Cozumel has an abundance of dive resorts and liveaboard options, prices can range dramatically. It all comes down to the level of comfort you're looking for, the dive package you choose and whether or not you're traveling with friends or family who don't dive. We can put together a no-obligation custom quote for you, so please get in touch for more details.
Cozumel Diving from a Cruise Ship?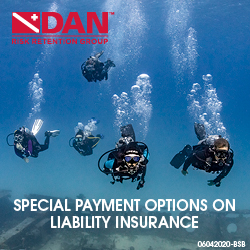 Welcome to ScubaBoard, the world's largest scuba diving community. Registration is not required to read the forums, but we encourage you to join. Joining has its benefits and enables you to participate in the discussions.
Benefits of registering include
Ability to post and comment on topics and discussions.
A Free photo gallery to share your dive photos with the world.
You can make this box go away
Joining is quick and easy. Log in or Register now!
Ayisha
Contributor
Hi there, I'll be visiting Cozumel on a cruise ship for just one day in March with family. Which dive op would be recommended that would pick up and drop off at the cruise ship pier, have well-maintained, fully equipped boats, and also go to very healthy, colourful sites with plenty of life?
I spent a week in 2003 as well as 2004 with a LDS group trip, diving with mostly Aqua Safari and a couple of extra dives with Dive Paradise, but haven't been back. They both seemed to be good ops, and I thoroughly enjoyed my dives, but not sure from a one-day cruise logistics perspective.
Please let me know if you have any suggestion, thanks!
Jayfarmlaw
Contributor
That depends on which cruise you are on. Dive with Martin is at the end of the International pier and is a 1 block walk from Puerto Maya. We cruised on Carnival and docked at Maya and walked to DWM in about 10 minutes or less. All dive ops will work with you to accommodate your needs. The problem with cruise ships is most morning dives leave at 8:00 am. Most ships come in on their schedule, then it takes at least 45 minutes to get off the boat.
what we did was email the operator of your choice. start with 4 or 5 and let them know your schedule, your experience level, how many divers, any special needs ( I need BIG tanks) and anything in particular you want to do. my wife and daughters were with me so we had 4 divers, it was only $40 more to charter our own boat. We walked to DWM, out boat was waiting, and we were off to the site within 10 minutes of getting there. Dive was great, limited the depth to 60 feet because of my 14 year old diver, but we were on the bottom and saw lots of fish, coral, turtles, eels, etc.
you can't swing a dead cat in Cozumel and not hit a dive operator. Everyone has their favorite, and there are very very few wrong answers. dive With Martin has been around forever, and depending on which port you come into, may be the closest. I have dove with Blue Magic and loved them. They have the best sleep and dive rates. but that doesn't matter if you are cruising. blue XTSea is run by a member of this forum and I believe their website has a special link for cruise ship divers. Christy frequently contributes and is a great source on Coz information. I have never dove with them, but they deserve a look. Aldora, Blue Angel, Tres Pelicanos, and probably 100 others are great operators that will work for your business. I would not worry about being picked up at the pier, cabs are cheap, safe, and always available to get you where you need to go.
the biggest issue your going to have is scheduling, so start emailing dive ops now. Also check out the operator the cruiselines uses very well. Trip Advisor probably has lots of reviews. That convinced me not to go with the cruise line operator. Crappy equipment, uncaring staff, and poorly run operation were current complaints.
The threat of being left if your late if you don't use the cruise operator is overblown. Your going on a 2 tank dive with 90% of the site within 30 minutes of the pier. We saved a little money and had our own boat by finding our own operator and made it back from diving with more than enough time to take our gear back to the room, shop, have a few beverages, eat, and be back on board in time to watch the "drunk pier crawl" of hammer drunk cruisers trying to get back to the boat. (One of the best parts of cruising)
email the op of your choice now, pick the one that works for you, pack your anti fog, and have fun!!
What are the best Scuba Diving companies near the Carnival Cruise Pier in Cozumel?
Cozumel is a paradise located in the Caribbean Sea, close to Yucatan, Cancun, and its famous Mayan Riviera Mexico. More recently, people are showing interest in one of the best cozumel discover scuba trips.
Because of the significant demand, many companies offering Cozumel scuba diving have sprouted. But which one is the best?
How is the Scuba Diving experience for Carnival Cruisers?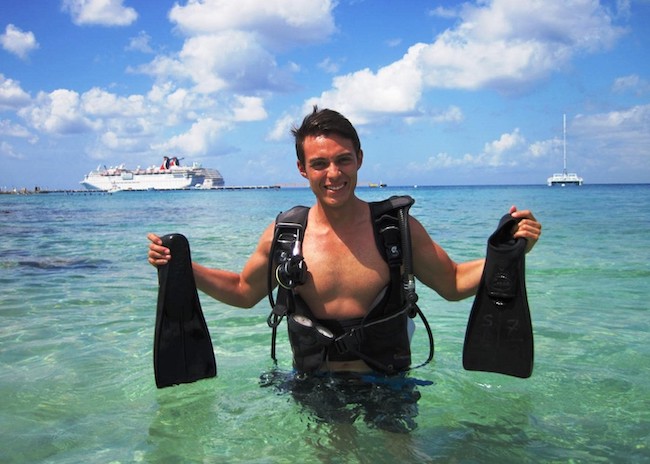 Get ready to explore the waters of Cozumel. Scuba diving is one of the most exciting activities you can do here. Now, pick what you might think is the best Cozumel scuba diving company near the Carnival Cruise Pier:
Cozumel DSD – If you are a guest of the Carnival Cruise, extend the fun by jumping off and getting on a vessel that will take you in the middle of the deep blue.
Carnival cruise offers scuba diving for complete beginners off the Cozumel coast.
Traveling to Cozumel?
Book our Discover Scuba Diving Program
Why is CozumelDSD the preferred Dive Shop for the Cruise Ship Lines?
The Company is by far, the best pick as they specialize in scuba diving and has been providing fun-filled tours since 1980 (that means more than 30 years of experience). Their professional fishing trips run by a seasoned and experienced captain and crews who all speak in fluent English.
As a tourist, since you're not allowed to have a scuba diving license, all mates/fishing guides are licensed so you won't have to worry about anything. All scuba diving equipment, gear, drinks, and snacks come in the diving trip.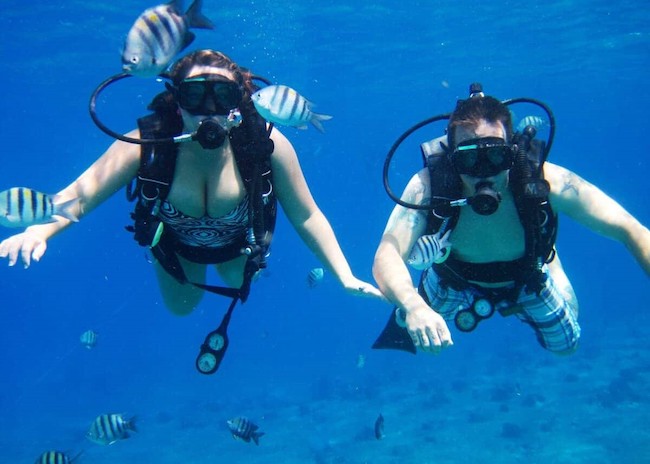 What makes CozumelDSD the best option for Carnival Cruisers?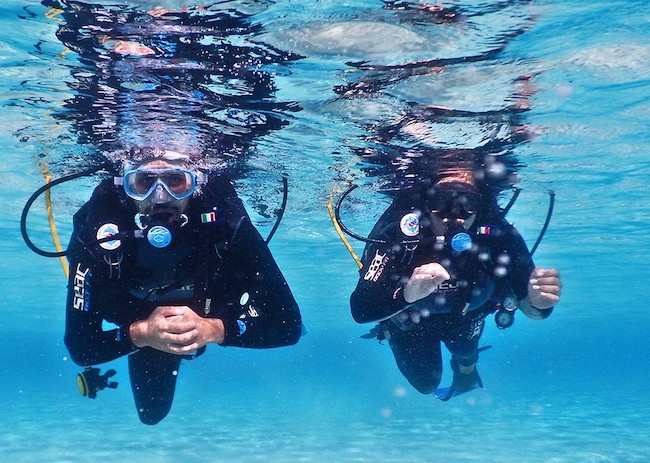 The crew already knows where to land. The best dive sites in cozumel include Paradise Reef, Tunich Wall, Palancar (the shallow part), Cardona, Yucab, Santa Rosa Wall, Chankanaab, Tormentos and Colombia (the shallow part). These sites have shallow waters, and marine life is vibrant and colorful.
The excursion includes first-class scuba diving equipment, license, complimentary hotel pier pick-up, and drop-off, beer, soft drinks and water, lunch on full day charters, snacks, and English-speaking 2-man or 3-man crew.
No matter where you are planning on diving in Cozumel, the crew got you covered. With these dive sites, you can experience a one-of-a-kind adventure that you will gladly talk about in the future.
The Cozumel scuba diving company near the carnival cruise pier will be handling all the equipment, permits, and necessities you may have to ensure that you will give only a grand and adventurous time.
Source https://www.waterfunclub.com/cozumel-scuba-diving-cruise-ship/
Source https://scubaboard.com/community/threads/cozumel-diving-from-a-cruise-ship.501000/
Source https://www.cozumeldsd.com/carnival-cruise