The floating raft resorts of Kanchanaburi
Staying in a hotel that floats on the water can be done at several places in Thailand. The two most popular places to go are Khao Sok National Park and Kanchanaburi Province. Kanchanaburi province is only a few hours from Bangkok and therefore very popular. The floating hotels at the banks of the river Kwai are very well known among tourists. Most likely due to the 1957's classic war movie "Bridge over the river Kwai". In Bangkok you can find many companies offering short trips to Kanchanaburi that include one ore more nights at a floating hotel. Far lesser known is the Srinakarin Lake. This lake was formed after the building Thailands third largest dam; the Srinagarind Dam (also known as the Srinakarin Dam) on the Kwai Yai River. The dam was built in order to avoid floods and to ensure water and electricity supply to the area's residents. On this lake you"ll also find a lot of floating hotels. These are mostly visited by Thai people. Some even have only a name in Thai alphabet. Probably due to the larger distance to Bangkok and usually the need of private transport this lake is often overlooked by foreign tourists.
One of the floating hotels (Saiyok View Resort) at the river Kwai in Kanchanaburi. Source: Facebook
The following list contains only the hotels, guesthouses and resorts that have a website, Facebook page or other online presence. Many resorts are 100% floating accommodations and hotel facilities. Others have both floating raft houses and bungalows on the river banks. The websites, YouTube movies and Facebook pages behind the links in this article are very often in Thai language only.
River Kwai Yai
1 The Hub Erawan Resort
Only 15 minutes driving from the famous Erawan Waterfalls. The rooms at the waterfront come with an outdoor bathtub. Besides swimming in the river it is also possible to swim in a swimming pool.
Life is good at the beach river. Source: Facebook
2 Ingphupha Resort and Restaurant
www.facebook.com/ingphupha
4 Paeviewer Erawan (แพวิวเวอร์ เอราวัณ)
www.facebook.com/paeviewer
River kwai Noi
1 Mek Kiri Riverkwai Resort
Only 5 minutes by car from Hin Dad Hotspring.
www.facebook.com/mekkiriresort
YouTube
Saiyok View Resort at dusk. Source: Facebook
3 River Kwai Jungle Rafts Resort
One of the firrst founded floating hotels in the area in 1976. Simple bamboo huts and no electricity. Despite that it is part of luxury hotel chain Serenata Hotels and Resorts Group.
www.riverkwaijunglerafts.com
www.riverkwaifloatinghotel.com
YouTube 01 YouTube 02
YouTube by Mark Wiens
Travelblog by www.readme.me
5 Sai Yok Floatel
If you don't want to swim in the river you can also swim in their swimming pool that is also floating on the river.
www.saiyokfloatelresort.com
www.facebook.com/Saiyokfloatel
YouTube
Quite unique: A swimming pool that floats on a river. Source: Facebook
The Floathouse River Kwai. Source: Facebook
7 ?? Suan Sai Yok Resort
Tripadvisor
Travelblog on www.readme.me
11 Banana Resort and Spa
Not exactly a floating hotel but it has easily access to the river with a floating restaurant and areas for swimming.
Facebook
YouTube
12 Krit Rafthouse
Facebook
YouTube
13 X2 River Kwai Resort
They have floating bungalows but a large portion of the resort is located on the river bank.
www.x2resorts.com/resorts/river-kwai
www.facebook.com/X2riverkwairesort
YouTube 01 YouTube 02
Relaxing in one of the hammocks in front of the rooms of For-Rest Resort. Source: www.readme.me
16 Pung-Waan Resort
Large parts of the resorts are on land but they also have a stretch of floating bungalows.
www.pungwaanriverkwai.com
YouTube
17 Baanpufa Resort
Only a few room floating at the water.
www.baanpufa.com
www.facebook.com/baanpufa
YouTube
20 The Raft Land Resort
www.facebook.com/theraftland
21 Baan Rai Darun Home Stay and Scenery Raft
www.facebook.com/baanraidarun
Sinakarin Lake
1 Lake Heaven Resort
Besides a resort this is also a fun park with floating objects.
Lake Heaven Resort seen from above. Source: Facebook
Floating playground in front of Ananta River Hills Resort. Source: Facebook
7 Phu Pai Lake and Resort
www.phupailake.com
YouTube
10 Pufa Engnam Lake Resort
YouTube
More info on www.hotelthailand.com
14 The Raft Kanchanaburi
The unique thing about this resort is that the floating houses can be moved to another point of can be pulled by a by VIDSqaure" href="#45552058″> boat for a tour over the lake.
www.theraft-kanchanaburi.com
www.facebook.com/TheRaftKanchanaburi

20 Sweet Home Floating House
Close to the Sisawat Ferry Terminal. From here you can take the ferry to the other side of the lake. The resort has no electricity.
www.sweet-home-floating-house.com
www.facebook.com/Sweethomefloatinghouse
25 peasumran
Big rafts (party boats) for groups of people.
www.peasumran.com
www.facebook.com/peasumran
26 Hornbill hill Resort a.k.a. Phu NokNguk Resort (ภูนกเงือก)
Also here is a inflatable floating fun park. Also the possibility to do canoeing and bamboo rafting.
www.hornbillhillresort.com
www.facebook.com/HomeDesignKanchanaburi
YouTube
The colorful floating bungalows at Hornbill (Phu Noknguk) Resort seen from the water. Source: Facebook
River Rafting in Thailand
"I hope you remember this," the cheerful whitewater rafting instructor said in a Thai accent.
I hope I remember it, too. I was on a two-day adventure hike in the mountains of Thailand and this was the last adventure my dozen fellow trekkers and I were encountering: river rafting in Thailand – both whitewater and bamboo. The whitewater rafting was up first.
Whitewater Rafting
The instructor had just demonstrated how to dive to one side when our raft guide commands us to so we don't fall out of the raft. And for the fifth time, told us he hoped we remembered what he was telling us.
Said jokingly…but not really.
I secured my lifejacket tighter and looked towards the murky, brown, and rapidly moving water a short distance away down a small hill. Overlapping green shades of the trees was prevalent on both sides of the river bank, thick and lush; demonstrating our remoteness in these mountains outside of Chiang Mai.
"Don't worry. You very unlucky if you fall in," the instructor added.
A minute later at the instructor's direction and after what I thought was a much too short tutorial, I began heading down a trail made through the riverside brush alongside my five rafting buddies: my fiancé, a guy from Croatia I had become quick friends with on the trek, and a middle-aged Japanese couple. None of us had been white water rafting before except me – and that had been 15 years ago.
We reached the raft and climbed in as a weathered-looking man who looked to be Thailand's answer to Rambo held the raft steady against some rocks. He looked tough and ready to guide us through the rapids. I felt momentarily soothed.
My leg plopped into the ice water as I climbed into the raft and I shivered despite the 85 degree weather. I definitely did not want to be the unlucky one who falls in.
As it turned out, I didn't need to worry about that until the bamboo rafting part of the adventure came along.
But first, I learned a few important things about whitewater rafting in Thailand:
Find a reputable company. Many visitors to Thailand do whitewater rafting as part of a trek, whether it's one day, two days, five days, or more and there are many different trekking companies to choose from. If you're staying in a reputable hotel near a trekking region, they are a good resource. I didn't book my trek until I arrived in Chiang Mai and my host at the guesthouse I stayed at had a dozen different treks she showed my fiancé and me and helped us choose the one that was right for us. You want to go rafting with a company that follows safety protocols and has the right equipment, such as proper lifejackets and helmets. There are also companies that do multi-day white water rafting trips to really give you a sense of adventure.
Feet up. Shoes of any kind weren't allowed and after a few painful knocks against rocks on the bottom as we crashed down over rapids, I was careful to lift my feet on whatever parts of the raft ride I felt like I could do so without falling out to prevent bruising a toe.
Leave it behind. Our trek guide told us to leave everything in a pickup truck that would meet us at the end of the river rafting. And he meant everything. Nothing in pockets; no cameras, cash, sunglasses, or passports. The latter one seemed a bit tempting fate to leave behind so I didn't and was drying my passport pages out for the rest of the night. If leaving everything behind seems daunting, look for a trek that has waterproof compartments brought onboard the raft to house your things. Again, do your research via Internet or in town before booking your rafting excursion and you should be fine.
You will get wet. Which is no doubt a big reason why they advise leaving everything behind. Even before the aforementioned bamboo rafting segment came, I was pretty soaked from water fights. Our trek group broke up into three different groups, each on a raft, and after having been together for a while and gotten to know each other, we were quick to escalate the slow parts of the ride into playful splashing.
Listen to commands. Like I mentioned, our guide was tough. And he was not happy when we didn't listen properly to the commands he was shouting at us from his position at the back of the raft. The first time we all messed up, he made us stop against the side of a big rock and re-explained the commands in an angry voice, which instantly made me think if he was so mad we were all on the verge of drowning. But then gave a big contradictory smile and pushed us off again into the rapids. Still, I was careful to make sure I accurately listened to all his commands after that. The rapids weren't huge – nothing like the ones you see in ads for Colorado or New Zealand, but they were still big enough to knock one of us out of the raft if we didn't do things correctly.
Bamboo Rafting
I was just getting my bearings for all the whitewater rafting commands and the rhythm of the river when it was time for bamboo rafting. "Back!" the guide yelled and my fellow rafters and I began furiously pedaling backward as he guided from the rear to lead us to the side of the river.
The whitewater rafting was over. But as I was about to learn, the chaos was just beginning.
"Out. On there," our guide commanded and pointed to a sturdy looking raft being held in place by a teen boy who was kneeling on a skinny dock. He let go of it as we floated closer and our guide maneuvered the raft so we were aside it and he could grab it.
"We just climb from this raft onto that raft?" I asked doubtfully, looking down at the bamboo platform. The bamboo raft no longer looked that sturdy. He gestured again that we should climb onto it. I was the third to venture down. By that time the bamboo raft was already submerged about six inches under the water.
Apparently, it was not made to hold a lot of weight. The remaining two people climbed on and we sunk a bit lower, completely submerging my feet, ankles, and butt.
And that's when the rocking happened.
"Everyone hold still," my fiancé commanded loudly through gritted teeth as he clutched the sides of the raft tightly.
We all tried not to move, but to no avail. We began veering dangerously to the right.
"Tilt to the left! To the left!" our Croatian friend shouted from the front of the raft. We all did and for one second we thought we were safe and then…the raft toppled over and all five of us took a splash into the cold water, which came up to my shoulders.
Sputtering out water, we all stared at our guide, still safe on his whitewater raft. His face was amused and he gestured for us to get back on. "Really?" I muttered. I was starting to think this thing wasn't made for five people.
We all heaved ourselves back on the raft – which was quite a feat in itself – and this time we were able to keep it afloat. Our guide, still on his nice semi-dry whitewater raft, floated behind us as we careened down the river still sitting – none of us dared to stand; not wanting to be the one to cause everyone to fall back in the river – and still submerged in water. I was very happy I listened about leaving my camera behind.
My bamboo rafting experience was surprising and memorable and here are some takeaways I got from it:
It might not be what you think. You're not necessarily going to be standing on the raft as the locals do. Our guide instructed us to sit, though I did see a few brave souls on other rafts stand up without toppling the raft – and the other trekkers on it – over.
Enjoy it. The bamboo raft did not meet my visions of careening down the river standing up as elegant as Jennifer Aniston on a paddle board, a stick in my hand as I expertly guided my way around the lazy rapids; however, after the initial shock of falling in the cold water, I don't think I giggled that much my entire trip in Thailand. We had to have looked so ridiculous on that raft and it was so different from what I was expecting, it was easy to find the humor in it and to simply relax and enjoy the beautiful, quiet surroundings of the river.
Authenticity. If you'll be crushed to not have the chance to stand on a bamboo raft and glide your way down the river, do research before arriving in Chiang Mai or Chiang Rai – or wherever you're planning on setting off on a trek. The adventure trek I did included a rafting portion amongst a lot of hiking and an elephant ride; however there are some other – many of them longer – treks that are set up so you'll have your own personal experience on a bamboo raft ride, standing up on it the way the locals do. Or, make friends with a local and see if they'll let you borrow their raft for the afternoon.
Have you ever been river rafting in Thailand? Tell us about what you thought about it! Leave a comment below.
To learn more about Gina and her travels please visit her website One Day in a City.
Review: The River Kwai Jungle Raft "Floatel" in Thailand (Unique overnight Experience)
Picture this – you're in the Thai countryside, surrounded by lush greenery and immersed in the jungle. Your bamboo room floats above the river allowing you to fall asleep listening to the sound of the water. There's no electricity, wifi, or distractions other than the birds chirping. Pure relaxation. Welcome to the River Kwai Jungle Raft!
If you're planning a trip to Thailand, make sure to save a few extra days for Kanchanaburi. The experience of sleeping on a Jungle River Raft alone makes it worth it, but the city of Kanchanaburi also offers other unique and authentic experiences.
Below, I'm going to give you all the details on this Eco-hotel including the pros and cons (yes, there are some cons) as well as how to get there!
Table of Contents
What Is a "Floatel"
A Floatel is quite literally a floating hotel. The "River Kwai Jungle Rafts" is moored along the river to stay in place. The Thai have used the practice of building on or near water for centuries due to the natural cooling system that the river provides.
This Floatel is completely Eco-Friendly which means there is no electricity or wifi. This means no hot water, no lights, no cell service,
How to Get to River Kwai Jungle Raft
The River Kwai is located in Kanchanburi. This is about 3 hours from Bangkok. Guests can either drive from Bangkok or take the train. Detailed instructions on how to get to the river are listed on their website here.
Upon arrival at the Phutakien Pier (Resotel pier), you'll need to get into a complimentary boat that will take you to the floatel on a 7 minute ride.
Check in is from 1PM to 6PM daily. Try to get there early to take advantage of the daylight and get the full experience.
Check out is from 8AMto 12PM daily.
Your Room on the River Kwai Jungle Raft
The raft is constructed with woven bamboo and teak wood – both of which reflect the Mon living style. Each room has an en-suite private bathroom, balcony, and personal hammock.
The bed has a mosquito net over it which is great – don't forget you're in the jungle and there are bugs (lots of bugs). Truthfully, I was worried I wouldn't be able to sleep because it would be too hot, but the sheets they give you are fairly thin and the river water cools down the temperature, especially at night.
They'll also give you a handheld fan and a Kerosene lamp at night.
The en-suite bathroom has a western toilet (using a septic tank), a sink, and a shower head. The water is cold due to the fact there is no electricity on the floats. However, this is a positive feature since the weather in Thailand can get so hot and muggy.
Meals at the River Kwai Jungle Raft
So you've taken the boat to the rafts, checked in, and explored. Now you're hungry… but also stranded? Fear not – they have a full service restaurant that offers Breakfast (7-9am), Lunch (11am-1pm), and Dinner (7-8:30pm) each day. The food is from the nearby village so it is incredibly fresh and tasty. Dinner is served family style and has a wide variety of choices. The setting is so relaxing as you eat under the stars surrounded by candles.
Honestly, I'm kind of picky (pescatarian diet) and I truly loved the meals served.
There is also a Jungle Bar (11am-11pm) that serves cocktails, wine, and beer!
Activities at the River Kwai Jungle Raft
It is easy to sit back and relax while on the River raft. All of your worries and "real world" responsibilities float away while you're here. But! If you're not interested in sitting around and relaxing, they offer tons of activities!
River Jump (complimentary): Walk to the edge of the floatel and jump into the river (with a complimentary & required life jacket) and let the river float you down to the end of the floatel. This is by far one of the best activities and is so fun to do over and over again. Just be mindful of the current and be sure to swim to the stairs at the end so you don't continue to float down the river aimlessly.
Sight Seeing Boat Ride (1,200 baht): Explore the jungle even more with a scenic boat ride tour through the jungle. We didn't opt to do this since you ride a boat to/from the floatel.
Canoe (1,000 baht): This 40 minute canoe ride allows you to explore on your own.
Mon Dance Show (tips encouraged): The local Mon community staffs the river float and puts on a evening show every night. This is a unique experience that you can only see in this region of Thailand. It's technically free, but tips are strongly encouraged.
Explore the Mon Village (complimentary): Take a guided trek through the Mon village that is directly behind the river rafts. See how the locals live (also without any electricity or power). It is a unique experience.
Elephant Feeding (complimentary): The Mon villagers have a few elephants that are part of their community! When I was there, we were able to feed Wendy, the elephant, during breakfast! She really loved eating pineapple!
Thai Massage (1,000+ baht): There is no better place to fully relax than on a jungle raft with a massage.
We opted not to get a massage because there were so many other things to do on the rafts and it was more expensive here on the raft than a massage on the mainland.
Pros & Cons of the River Kwai Jungle Raft Floatel
Make memories with a once in a lifetime experience sleeping on a floating raft in Thailand
Learn about the Mon culture and local villagers
Relax with no distractions and experience the true Thai jungle
Unobstructed views of the stars since there are no lights here
You can't charge your phone. Nowadays, I use my phone for pictures and with no electricity, you cannot recharge your phone overnight. I brought a portable charger but my phone still died towards the end of the stay.
If you forgot something, you can't just run to the convenient store. We brought a few snacks with us just in case we got hungry since going out to a nearby restaurant or grocery store wasn't an option.
Mosquitos… come prepared with bug spray, bug repellent bracelets, and anything else you need to keep the bugs away.
You only get (1) towel per person. We used ours after jumping in the river… which meant we didn't have clean towels for showering.
Save this post for later on Pinterest!
Related Wanderlust With Lisa Thailand Posts:
Looking to book a trip soon? Check out my favorite resources below:
: Find the best flight deals for your trip! : Search for great deals on hotels, rental cars, fights, and more! : Travel the world with 18-35 year olds! : Buy a CityPASS to save money on popular attractions!
Similar Posts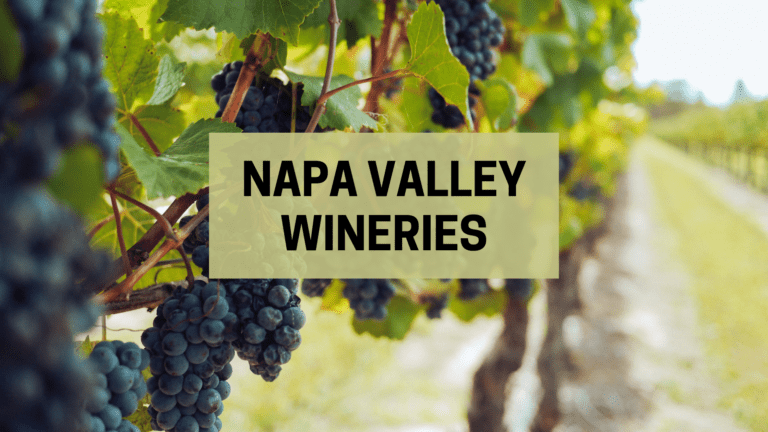 My Favorite Napa Valley Wineries (with Honest Reviews)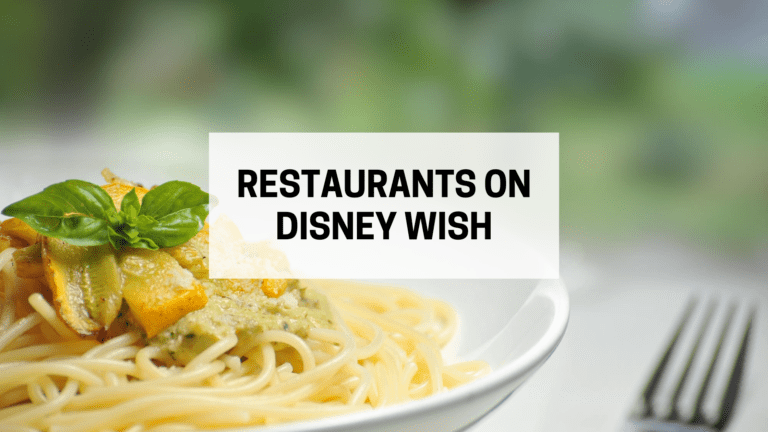 Amazing Guide to The 20+ Disney Wish Restaurants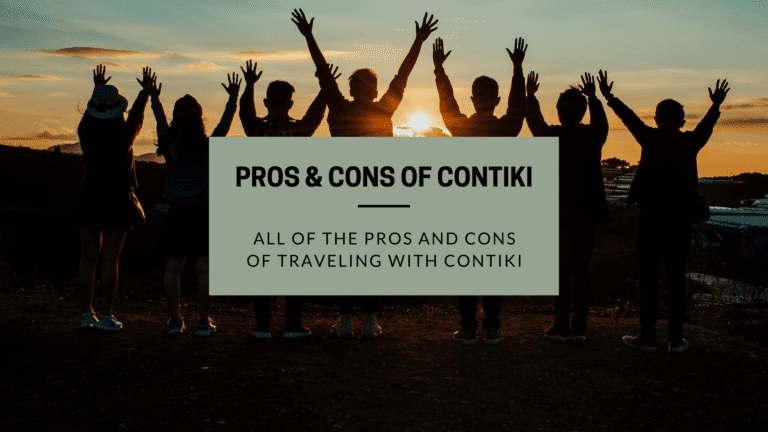 12 Pros and Cons of Contiki Travel – Is Contiki A Good Fit For Your Next Vacation?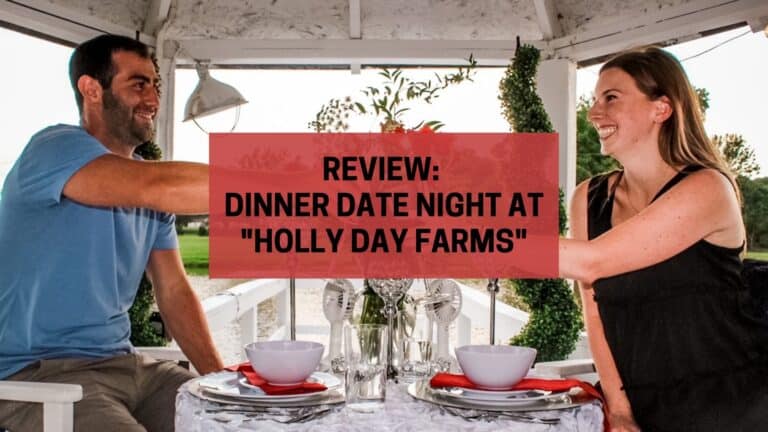 The Perfect Date Night: Dinner Date on a Farm Near Charlotte, NC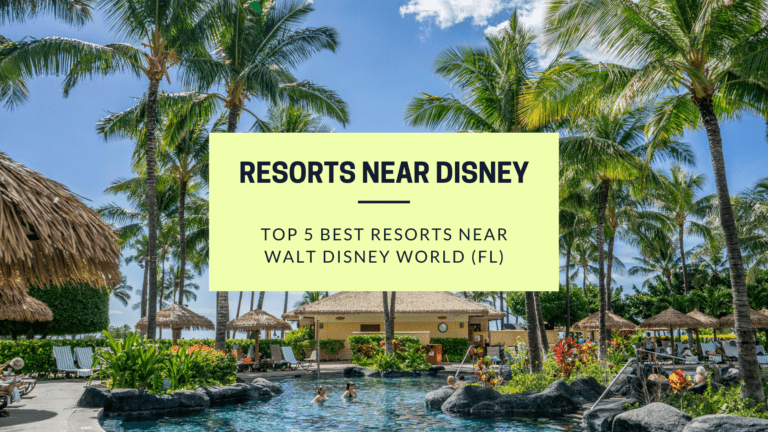 Best Resorts Near Disney World (FL)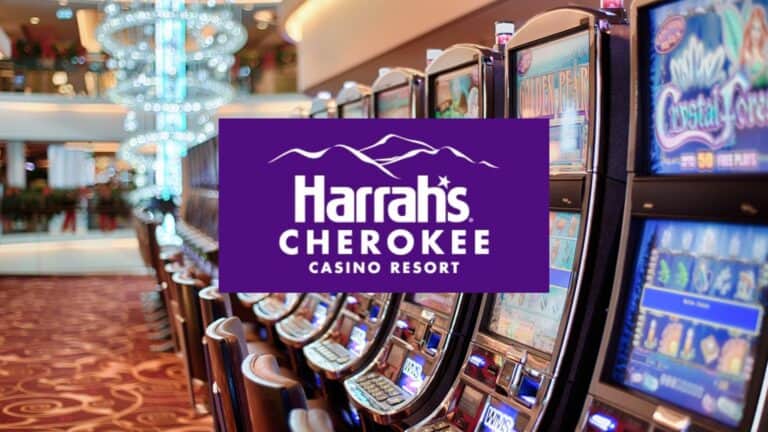 5-Star Review: Harrah's Cherokee Casino in North Carolina
21 Comments
I seriously have no words for how incredible this experience sounds/looks. I thoroughly appreciate the cons you shared because I take my camera everywhere – I'd need to be prepared with several batteries! But I'm so interested in doing this one day when I can.
It sucks that your favorite activity (river jumping) left you with unclean towels, though 😀
This looks amaaaaazing! I have to admit I have never heard of a Floatel (I guess it can only be a floatel on a raft…otherwise it'd just be a boat!?) Anyway whatever you call this, it looks like suuuch a fun place to stay!
I love the sound of floating along next to it, and the food sounds fantastic!
I've always wanted to go to this hotel since a friend told me about it a few years ago. I hope to one day make it. I've been to Kanchanaburi a few times but never made it for an overnight trip. Thanks for sharing 🙂
Oh my gosh this looks so amazing and relaxing. Great tips though about some of the things you noticed. I recently got a portable power back and it lasted me a week camping which I think I would need it for here. This looks so peaceful and I love the idea of completely disconnecting. Plus elephants.
This whole trip looks amazing! Genuine bucket list goals. Also, your photos are breathtaking!!
What a fantastic experience! We only had time for a day trip to check out the River Kwai, so didn't even know accommodations on the river were an option. Sounds like it was definitely worth braving the mosquitos!
I did a bit of a double take when I read "your bamboo room floats"… what an awesome experience! Although I am partial to hot water and electricity, so I'm not sure that I could spend more than one night on a floatel.
What an amazing experience! I visited a floating village when in Thailand, but didn't stay in it. Just explored for a few hours. This sounds truly magical – particularly the feeding of Wendy! 🙂
I have never heard of the word "Floatel" before! What a great word for describing an overwater bungalow. This looks like such an incredible place to stay. I love that you can just jump right into the water!
Jumping out into the water below is truly the best part! I've never stayed in a tropical bungalow, but loved this floatel experience!
You just made me add this to my bucketlist! I would miss charging all my electricals but this looks like such a unique experience!
Definitely worth adding to your bucketlist! It's so nice to unwind and disconnect from "society"
We didn't get to stay on the River Kwai but it always has fond memories for me thanks to a chance encounter with a monk (https://www.anomadontheloose.com/monk-river-kwai/)
It's been 6+ years since that encounter — maybe the next trip there after it's safe to travel again, we'll go back to the River!
Wow, what a dream spot!! This looks beyond beautiful and I didn't even know it existed. Definitely adding it to my list. Also, great photos!
This looks like such an amazing experience
Omg this place looks amazing! I love unique hotels like this and would love to stay here. Also love that you gave the negatives so people are prepared for their stay.
This is so cool! I love unique experiences and this is definitely unique! Saving this for the future because I know I'll get there 🙂
Wow I have never heard of this and it looks SO cool! Thanks for sharing your experience!
I wish I knew about this place when I was in Thailand! It sounds so amazing!
This sounds like such a cool experience! Thailand is one of my favorite countries of all times, but now I know I need to book another trip back (my 5th one I think?!) to experience this!!
This looks like such an amazing experience!! Now we need to go back to Southeast Asia so we can go do this! Thank you so much for sharing this!
Leave a Reply Cancel reply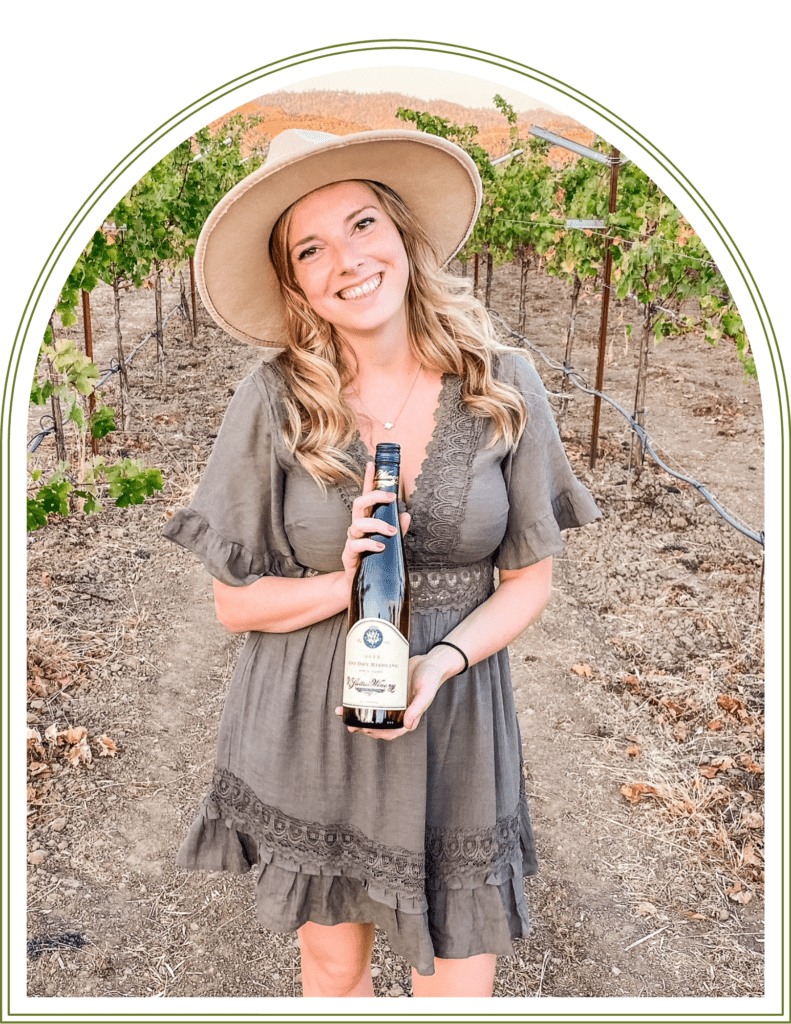 Hi, my name is Lisa – welcome to
Wanderlust with Lisa!
My goal is to inspire you to travel the world with destination guides, travel tips, and advice!
Source https://thailand-travelbase.com/2018/05/01/the-floating-raft-resorts-of-kanchanaburi/
Source https://davidsbeenhere.com/2012/03/31/river-rafting-in-thailand/
Source https://wanderlustwithlisa.com/post/review-the-river-kwai-jungle-raft-floatel/