Rafting in Rishikesh: An Ultimate Guide (2022)
White Water Rafting or River Rafting in Rishikesh is an extreme adventure activity for adventure seekers. The objective is to go downstream at a fast speed on river rapids on a rubber inflated raft. River Rafting is one of the most performed and popular adventure activities around the world. Rapids and water at a fast pace are essential for performing this activity. Teamwork and coordination are a must to perform this activity. People from India and other countries visit Rishikesh to experience this thrilling water sport.
Rafting in Rishikesh Stretches:
There are four popular rafting stretches in Rishikesh:
9 km River Rafting – Brahmapuri to Lakshman Jhula stretch

This River Rafting stretch is 9 km long. It is the shortest stretch for river rafting in Rishikesh. Kids, old people, and beginners can try this stretch. Brahmapuri is located 8 km from Rishikesh and takes 20 minutes to reach the rafting point.
Duration – It takes around 1.5 hours to complete.
Difficulty Level – Very Easy.
Grades of Rapid – I and II
Popular Rapids – Sweet sixteen, Black Money, terminator & Hilton and Double Trouble.
Cost – Rs 1000 only | Book here
16 km River Rafting – Shivpuri to Lakshman Jhula stretch
This Rishikesh Rafting stretch is 16 km long. It is the most preferred rafting stretch among people. The starting point is Shivpuri, located 15 km from Rishikesh and takes half an hour to reach.
Duration – It takes around 2.5–3 hours to complete including cliff Jumping
Difficulty Level – Easy
Grades of Rapid – I, II and III
Popular Rapids – Roller Coaster, Club House and CrossFire
Cost – Rs 1500 only | Book here
26 km River Rafting – Marine drive to Lakshman Jhula stretch
This Rishikesh Rafting stretch is 24 km long. Marine drive to Lakshman Jhula rafting stretch is ideal for people who already experienced 16 km Shivpuri rafting. Adventure seekers crave for this stretch as it has 10 rapids. Marine drive is located 22 km from Rishikesh.
Duration – It takes around 4 hours to complete.
Difficulty Level – Medium.
Grades of Rapid – I, II, III and IV
Popular Rapids – Golf Course, Wall, and Roller Coaster.
Cost – Rs 2000 only | Book here
35 km River Rafting – Kaudiyala to Neem Beach stretch
Kaudiyala to Neem Beach rafting is 35 km long. It is the longest Rafting Stretch in Rishikesh. The starting point is Kaudiyala located 35 km from Rishikesh.
Duration – It takes around 7 hours to complete.
Difficulty Level – Hard, preferred mostly by people who had a great level of expertise in River Rafting.
Grades of Rapid – All grades I, II, III, IV, and V.
Popular Rapids – Daniel's Dip, Wall, Double Trouble, Club House and Golf Course.
Cost – Rs 3000 only | Book here
Rafting Tours In Rishikesh
Rishikesh River Rafting: Enquiry
Best season for River Rafting in Rishikesh:
March to June end is the best time to experience River Rafting in Rishikesh as during hot summer; people crave a cold splash of river water. Rafting in Rishikesh operates throughout the year except in the Rainy season (Monsoon). Therefore, river rafting is not operational during July, August, and September in Rishikesh.
In December, too, despite the cold weather, there is a massive demand for people who want to enjoy rafting because of the zeal they have in them for this adventure activity.
Levels of Rapid in Rafting in Rishikesh:
The term "White Water" originated when the waves of gurgling water hits against the rocks create white foamy water; thus, rafting in those water rapids is known as White Water Rafting. Every River is rated on a scale of grade, which helps people to determine the size and complexity of River Rafting. For example, white Water Rafting at Rishikesh has different stages ranging from grade I to V, where grade I refers to ease, and Grade V refers to a high level of difficulty.
Grade 1: Beginner level rapids require little to no manoeuvring.
Grade2: Few rough rapids, usually 3 ft in height, ordinary paddling skills required.
Grade3: Small waves and some rough rapids but no considerable danger. It requires some expertise.
Grade4: White water, high waves passing through rugged rocks, sharp skills are needed.
Grade 5: White water, robust waves usually large in volume, large rocks which are hard to tackle, the possibility of a significant drop and requires precise expertise and complete mastery of river rafting.
Popular Rapids in Ganga river at Rishikesh:
Here are the popular enthralling rapids you will confront in your River Rafting trip in Rishikesh.
Sweet Sixteen – It is a grade I rapid in river rafting and you will experience these on Brahmapuri 9km rafting expedition.
Black Money – This is one of the first rapid you may face in your Rishikesh rafting stretch which delivers you the excitement as well as yearnings for more thrilling rapids. It falls under the Grade I level.
Hilton and Terminator – This rapid belongs to the Grade II category. One can enjoy these rapid in Brahmapuri & Shivpuri rafting stretch. It involves passing through steep rocks and sharp turns.
Double Trouble – These rapids offer soul-satisfying experience and bring joy without any danger. They categorized under grade II.
CrossFire – One can experience this rapid on Shivpuri 16 km rafting stretch. It comes under Grade III.
Three Blind Mice – Similar to CrossFire, this rapid also falls under the Grade III class and can be enjoyed in Shivpuri rafting stretch.
Club House – Another Grade III rapid.
Roller Coaster – This is the only rapid which falls under grade III as well as in grade IV level as sometimes these rapids can be smaller in volumes and sometimes they're usually large. Those who'll go for 26 km River Rafting from Marine Drive have huge chances to experience these.
Golf Course – This belongs to grade IV level and can be experienced in Kaudiyala 35 km rafting stretch. These rapids are spinning to deliver the consummate adrenaline rush.
Wall – Similar to Golf Course, Wall also falls under grade IV division and can only be enjoyed in the Kaudiyala river rafting stretch. These rapids require significant expertise in white water rafting.
Daniel's Dip – This is the most extreme rapid in the Rishikesh river rafting and falls under the grade V. One must go for this exhilarating rapid after mastering the art of river rafting in Rishikesh.
Cliff Jumping in Rishikesh:
Cliff jumping is the heart of Rishikesh rafting. Rafting is incomplete without cliff jumping. Almost everyone tries this short jump. After the start of your rafting activity and cruising through some of the enthralling rapids in white water and diving into the Ganga river. You'll reach to the spot called Maggi point where you can take some refreshments and Maggi as the raft takes a short halt here. Just beside the Maggi point is located the cliff jumping point. If you want to go for cliff jumping you can ask the guide and he will take you to the jumping point. You have to jump from a cliff at a height of 20 feet with your life jackets on. You will witness a lot of people standing in the queue waiting to jump from this point.
River Rafting in Rishikesh: Price
The price of Rishikesh rafting depends on the duration and distance of rafting stretch. The starting price of rafting in Rishikesh is 1000 rupees for 9 km stretch and goes till 3000 rupees for 35 km long rafting. See price table below.
16 km Rafting in Rishikesh (Shivpuri to Nim Beach)
To make you rafting even more fun, book a rishikesh camping package.
Timings:
Standard Timings: 8:30 – 5:00 pm
Rafting in Rishikesh is operated for ten months. (September- February) which is considered as off-season in Rishikesh for River Rafting. (March- June) which is considered as Peak season in Rishikesh. River Rafting in Rishikesh is operational in the month of DECEMBER too. Only during monsoon (July and August) Rafting in Rishikesh is not operated.
During peak season Rafting slots begin early morning from 7 a.m to last 7 p.m as Rishikesh witnesses a huge number of adventure-seekers. Off-season timings are different from the Peak season. During off-season Rafting in Rishikesh begins at 8:00 a.m to 5 p.m. River Rafting timings depend on the stretch travellers are opting for and time taken by travellers to enjoy the sport.
How to Book Best River Rafting experience In Rishikesh?
There is a huge popularity for river rafting in Rishikesh. So it's better to pre-book your rafting slot so that you can save your hassle. One should always keep in mind while booking Rishikesh Rafting slots is to choose the right Adventure Company who provides pleasant experience without compromising with the safety and security of their clients.
India Thrills is the best adventure company for Rishikesh rafting provides you with the best and safe rafting experience with the help of our highly-trained and client-centric staff. You can even pre-book your River Rafting slot by visiting here – Best Deals for Rafting packages in Rishikesh.
You can Whatsapp or Call us at 8077146567, 9897770643 for clearing all your doubts and queries related to your Rishikesh Rafting trip.
We will be happy to let you know the full itinerary for your Rafting trip.
You have to provide "Name" and "Age" of all the people who are coming with you for this activity.
For booking confirmation, half of the final amount has to be paid in advance.
After checking the slot booking, a booking confirmation will be sent to you over Email or Whatsapp that includes:
– Date of Rafting Trip
– Rafting stretch (Distance)
– Amount paid in Advance
– Amount to be paid at arrival
– Google map Location
On the Rafting day, you've to reach the given location then you will be transferred to the Rafting starting point in our vehicle. Our guide will give you detailed instructions about safety. And other short briefings related to River Rafting at the start of your activity.
Equipment like paddles, life jackets and helmets will be provided to you. You can take your phones to click pictures as we will provide you with a waterproof bag where you can put your valuables.
You can keep your bags in our office, for the time you come back from your rafting session.
FAQs about Rafting in Rishikesh:
Yes, you can call at 8077146567 or 9897770643 to get your rafting queries answered, for bookings and any other details about river rafting in Rishikesh.
Yes, river rafting is operational in Rishikesh between 9:00 am in morning to 3:00 pm in evening, one can come and enjoy river rafting in Rishikesh between these hours.
It is necessary to carry a comfortable pair of dry-fit clothing and shoes for the river rafting activity.
Men should wear tees with shorts/trousers.
Women can wear a swimsuit, top or T-shirt with shorts/trousers can do. It is not advisable to wear a suit, jeans or saree as it is a very uncomfortable pair of clothing for River Rafting Trip.
Shoes – Both men and women can wear floaters, sandals, tennis shoes, water shoes but no flip flops.
The cost of rafting in Rishikesh ranges from Rs 600 – 3500. The cost depends upon the distance and duration of the rafting stretch. Here are the popular rafting stretches with prices:
16 km Rafting from Shivpuri – Rs 1000 per person
9 km Rafting from Brahmapuri – Rs 600 per person
24 km Rafting from Marine drive – Rs 1500 per person
35 km Rafting from Kaudiyala – Rs 2500 per person
14 years is the minimum age group required for river rafting in Rishikesh.
We don't have any weight limitations for river rafting as long as you'll fit in the largest possible PFD/ life jacket we have.
Some of the essentials items to carry on rafting trip are:
Sunglasses that can protect you from the scorching heat on a sunny day.
A pair of extra clothing, towel, and shoes.
A Sunscreen is advisable.
A basic first aid kit consists of Antibiotic Ointment, Bandages, Medical Tape, etc.
Transportation during river rafting is included within the rafting in Rishikesh packages. Adventure seekers have to reach our office in Rishikesh which is 2-3 km from Bus station. We provide transportation to and fro our office. Our vehicle will take you to the rafting starting point at the start of your trip. After finishing your rafting, our Vehicle will be waiting for you to take you back to our office.
The minimum age for River Rafting in Rishikesh is 14 years.
Discuss Safety and about equipment with the tour operator.
Always wear your Helmet and Personal Floatable Device (PFD) Jacket throughout Rafting.
If you fall into water just float with water, don't try to swim. Our Guide will instruct you on what to do next. The raft has ropes around it to ensure that if you fall in the river you can easily get back to the raft whenever you want.
Never Panic, in any situation. Always follow the guide's instructions.
Never indulge yourself in the consumption of Alcohol.
Non-Swimmers are also allowed for Rafting in Rishikesh. As there is no considerable danger as you'll be provided with PFD jackets which keeps you afloat on the water.
Here the top-visited places in Rishikesh:
Lakshman Jhula – It is famous Iron Suspension Bridges in Rishikesh and hub of glory for tourist from all the world name after Lord Lakshman (brother of Ram)
Ramjhula – Located 2 km from Rishikesh bus station. An iconic iron suspension bridge named after Lord Ram.
Parmath Niketan Ashram – It is situated in the lap of the lush Himalayas, along with the banks of the Ganges. Amidst abundant and beautiful gardens Parmath Niketan provides a clean, pure and sacred atmosphere to thousands of pilgrims.
Beatles Ashram – It came in the spotlight after the famous band "Beatles" came into the ashram for their spiritual visit, originally named Maharishi Mahesh Yogi Ashram. This Ashram is famous for its paintings and Artworks. It is also the globally acclaimed most visited places in Rishikesh.
Neelkanth Mahadev Temple – A Hindu temple dedicated to Nilkanth, an aspect of Lord Shiva. The popular temple is situated at a height of 1330 m and can be visited by taking a 30 km drive from Rishikesh.
Shivpuri – Shivpuri is a small town in Uttarakhand. The distance of Rishikesh from Shivpuri is just 20 km.
Neer Ghar Waterfall – A beautiful natural waterfall flowing down from mountains surrounded by nature, It is a very old Neer gaddu waterfall or Neer Garh waterfall is located in Rishikesh nearby Laxmanjhula situated 4km from Lakshman jhula on Badrinath Highway.
Patna Waterfall – One of a popular waterfall in Rishikesh where nature lovers like to come and spend time amidst nature. Situated near Garud Chatti in Patna village.
Marine Drive, Barrage- Explore the majestic view of Ganges while walking alongside the river and explore picturesque of Barrage, Rishikesh.
Check full list of places to visit in Rishikesh here!
Rishikesh is around 250 kilometres away from India's Capital, Delhi and 30 kilometres from Haridwar. And below is the option you can choose to reach Rishikesh.
By Road – Uttarakhand roadways buses are constantly running between Delhi and Rishikesh. It's the most preferred route among travellers. Ticket costs per person ranging from Rs 385 to 900 (normal buses to luxury Volvos).
By Train – Railway connectivity is also good to reach Rishikesh. One can take a train to Haridwar Railway station. And, Haridwar is just 30 kilometres from Rishikesh. Ticket costs per person ranging from Rs 185 to Rs 1700 (Basic to Luxury.)
By Air – The quickest way to reach is to take a flight from Delhi Airport to jolly grant airport which is just 20 minutes away from Rishikesh. After reaching Rishikesh. Ticket costs per person ranging from Rs 1500 to Rs 5000.
Travellers can opt for local transport to reach specific places. Rishikesh is well connected through local transport. Find options to get around in Rishikesh.
Rishikesh is a beautiful city located in the foothills of the Himalayas along the banks of River Ganga in the northern state of Uttarakhand. Being the adventure Capital of India, Rishikesh has many adventure activities to choose from such as Bungee Jumping, Giant Swing, Flying Fox, Camping, Jungle Safari, Paragliding, and Hot-Air Balloon. Book your river rafting packages and enjoy the thrill in the rapids of Ganges.
Rafting in Rishikesh is closed in the month of July & August. It will operate from mid-september every year, post monsoon.
Rafting in Rishikesh | Rafting Booking
Looking for extreme adventure, you're at the right place? One of the popular Rafting spots in India, Rishikesh offers many rafting packages. Rafting is the most thrilling activity in Rishikesh. Rafting in Rishikesh is performed on the Ganga river originating from Gangotri. Enjoy the scenic views of mountains and trees along the way on your rafting route.
For rafting, one has to come to our office in Laxman Jhula, Rishikesh. From there, we'll take you to the rafting starting point. And after a short briefing, you'll raft down on river Ganga as per your selected rafting package. Enjoy rafting in Rishikesh through grade I to V rapids with adventurous cliff Jumping on Ganga river.
Standard Timings: 9:00 am – 4:00 pm
Operating Season – 15 September to 30 June
Minimum Age – 14 years
Rishikesh Rafting Packages:
Book your rafting among our best selling rafting packages in Rishikesh.
Brahmapuri to Rishikesh – 9 km Rafting Package
In this rafting stretch, you'll sail for 9 km down from Brahmapuri to Rishikesh. It is the shortest rafting stretch and will take around 1:30 hours to finish. This is an easy stretch and is considered perfect for kids and older people. Also, if you are afraid of rafting but want to give it a shot, you can try 9 km rafting from Brahmapuri to Rishikesh.
Package Inclusions:
9 km Rafting with 3 Rapids of Grade I & II
Cliff Jumping
Body Surfing
Safety gears – PFD jackets, helmets & paddles
Transfers (to & fro our office in Laxman Jhula)
Cost – Rs 1000 per person
Shivpuri to Rishikesh – 16 km Rafting Package
Shivpuri to Rishikesh rafting stretch is 16 km long and takes about 2:30 hr to complete. It is an easy rafting stretch ideal for beginners.
Package Inclusions:
16 km Rafting with 7 Rapids of Grade I, II & III
Cliff Jumping
Body Surfing
Safety gears – PFD jackets, helmets & paddles
Transfers (to & fro our office in Laxman Jhula)
Cost – Rs 1500 per person
Marine Drive to Rishikesh – 24 km Rafting Package
Already experienced 16 km Shivpuri to Rishikesh rafting, then Marine Drive to Rishikesh is the stretch you should try next. It is an advanced rafting stretch for thrill-seekers. The stretch is 24 km long with a 4.5 hours duration.
Package Inclusions:
24 km Rafting with 12 Rapids of Grade I to IV
Cliff Jumping
Body Surfing
Safety gears – PFD jackets, helmets & paddles
Transfers (to & fro our office in Laxman Jhula)
Cost – Rs 2000 per person
Kaudiyala to Rishikesh – 35 km Rafting Package
Kaudiyala to Rishikesh is the longest rafting route in Rishikesh rafting. The rafting course is 35 km long and takes 7 hours to complete. This stretch is dedicated to extreme adventurers who had experience of river rafting at different places of the world. The major attraction of this stretch is the "The wall" – Grade V rapid.
How much river rafting cost in rishikesh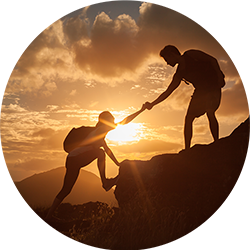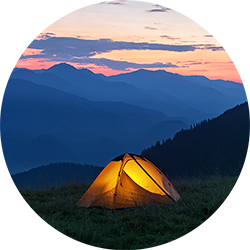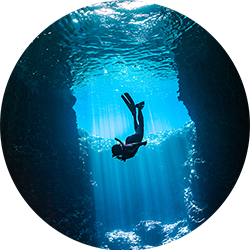 River Rafting in Rishikesh
Explore best offers on white water rafting in Rishikesh at Thrillophilia. Book Now the best Rishikesh rafting packages offering the best of inclusions designed to pamper you on your Rishikesh trip.
If you are an adventure buff and seek yet another adrenaline-rushing experience, then river rafting in Rishikesh should definitely be on your bucket list. Rishikesh is known for attracting flocks of tourists every year, most of which are pilgrims and tourists with a thirst for adventure. The tributaries of Ganges are known for having rapids up to the fourth grade, thus whether you are an amateur or a skilled rafting enthusiast, you are destined to enjoy here. The strategic location of the Ganges and the unadulterated nature you gaze at adds more fun to this adventure.
Usually, the most preferred route of rafting in Rishikesh is the one from Rishikesh to Bramhpuri. Being just 9 KM long, this one is the shortest route and loaded with numerous scenic abodes as well as level 1 and level 2 rapids. Another famous route that can be followed for rafting is from Rishikesh to Shivpuri. This route is around 15 KM long and has grade three rapids. If you intend to add more thrill to this rafting expedition, you can opt for Rishikesh to Marine Drive route. This 25 KM long route is famed for offering more than 12 rapids of grade three and above.
Depending on the various grades of rapids, the charges of Rishikesh Rafting can range from INR 550 to INR 3000 per person. The best time for white water rafting in Rishikesh is post-monsoon and early summers. To add more fun, you can club this adventure to various other activities offered here including camping, Bungee Jumping, Cliff Jumping, and trekking.
Here is the guide to Rishikesh river rafting:
Quick Navigation
Rafting in Rishikesh
Activity Location: Shivpuri, Rishikesh
River Rafting in Rishikesh Timings: Between 07:00 AM to 03:00 PM
(Note- Participants are requested to report at the venue at least 45 minutes before their time slot.)
Activity Duration: 2-4 hours (Depending on the choice of your package)
Meeting point: Khara Sot, Muni Ki Reti, Rishikesh
About Rafting in Rishikesh:
Rishikesh is famous for its serene landscapes, religious significance as well as various thrilling adventure activities like bungee jumping, river rafting, and many more. If you want to try on something adventurous and exciting, then you must not miss out on this white-water river rafting experience in Rishikesh. Gush through the sturdy rapids as well as admire breathtaking landscapes of mountains & greenery as you raft through the clear waters. The river rafting in Rishikesh takes you on a 9 km, 16 km, or 25 Km course of adventure!
Rafting with Adventure Activities Combo
Known as the "Adventure Capital of India", the thrill in Rishikesh is not limited to Rafting only. You can add on innumerable other adventures in your rafting package to make the best of your vacation here. The list of activities which can be clubbed with rafting in Rishikesh is so long that you will be amazed by it. Be it taking a drop from the highest bungee jumping location in India or experiencing the speed while enjoying flying fox along a 1 KM long route, the array of experiences offered here are a big one.
Some of the must try activities which can be easily clubbed with Rafting include:

1. Camping under the stars: Just as soon as you get free from the exhilarating activity of Rafting in Rishikesh, a cozy camping session awaits you. The remaining time of your day can be spent relaxing and getting over your fatigue while gazing into the uninterrupted scenery of twinkling stars.
2. Bungee Jumping: What can be more adventurous than Rafting? Rafting and Bungee Jumping together. Offering a free fall from a height of 83 feet, Rishikesh offers the highest bungee jumping location in India. With high quality equipment and experienced guides, bungee jumping in Rishikesh ensures proper safety.
3. Flying Fox: Take part in one of the most thrilling recreational activities in Rishikesh and enjoy the combination of gravity and full speed of the air flow. Almost a kilometre long rope structure has been set up in Rishikesh, along which you can enjoy this adrenaline pumping activity.
4. Giant Swing: Carried out on the same platform as that of Bungee Jumping, the Giant Swing will let you soar from a height of 83 metres like a pendulum or a swing. All the basic safety equipment will be provided and you will be tied to a harness through your waist.
5. Hot Air Ballooning: Get a chance to experience Rishikesh from high above in the sky and gaze into the beauty this city has to offer. From the gushing streams to the rustling forests, you will be delighted with some of the most scenic views.
6. Cliff Jumping: Check your bodily fitness as you jump from a cliff 30 to 40 ft high. From lifejackets to helmets, all proper safety gears will be provided to make sure that you enjoy the best experience.
Top Experiences To Do in Rafting In Rishikesh
Camping and Rafting in Rishikesh
With so many rafting options, Rishikesh has become a hub of thrill and adventure. However, the most adventurous thing one can do here is to combine rafting with camping. The pleasant environment, the positive aura and the picturesque view of Rishikesh make it a perfect spot to spend a night camping.
Along the various tributaries of the Ganges lie a plethora of camping sites, known for their cozy settlements and a close vicinity to the rafting areas. Whether you are a budget traveller or a solace seeker, the variety of camps/tents available here make sure that every visitor enjoys their vacation here. Being a paradise for rafting enthusiasts, Rishikesh has also become a top choice among regular campers.
Some of the major locations along which you can stumble upon the amalgamation of rafting and camping include:

1. Shivpuri: Often considered to be a "Mecca" for river rafting enthusiasts, this place is the most preferred location for opting a session of camping. Located at a distance of around 18 KM from Rishikesh, this location is known for offering seclusion and a wholesome scenery. Shivpuri offers riverside camping, in which you are provided all basic facilities and an array of activities to try hands on.
2. Heval Valley: Heval Valley is famous for its perfect camping location with lush green surroundings and beautiful landscapes. It is located around 16 KM away from Rishikesh. From budget friendly and affordable camps to luxurious and chic camps, a variety of tents are available here.
3. Bairagad: On the opposite side of Henwal Valley and approximately 25 KM away from Rishikesh lies a small town of Bairagarh. This place will combine two of the most famous activities available in Rishikesh – Camping, Rafting. The camps here offer various activities other than rafting, including indoor/outdoor games and kid friendly activities.
4. Kathiya: After crossing Shivpuri and Marine Drive and covering a distance of 23 KM from Rishikesh, you will find a stream of water gushing from below a bridge and finally meeting the Ganges. This stream has a perfect secluded location of Kathiya – more precisely – Badal Gaon. This location is known for its perfect location away from the humdrums of the city.
Most of these locations have camps loaded with all basic facilities and range from budget friendly to luxury. You can choose from the abundance of camps and spend your nights having fun with your loved ones.
Top Experiences To Do in Camping in Rishikesh
Things to Carry for Rafting in Rishikesh
1) There are high chances of getting wet during a session of rafting, thus make sure that you carry an extra pair of your clothes, shoes, socks and undergarments while opting for this activity
2) Make sure that you carry sunglasses, sunscreen and swimming glasses (if needed) to save yourself from scorching sun as well as sudden splashes of water.
3) You can bring your Gopro camera only at your own risk.
4) Any personal medical requirement, including the prescribed medication, the prescription(if there is any) must be carried as might need them.
5) You will be provided with all basic first aid requirements, however it is advisable to bring your own personal first aid kit for cases of emergency.
Rishikesh Rafting Safety Measures
1) Some of the packages offered by Thrillophilia provide a safety kayak. This safety kayak will be accompanying you through the whole journey to check for any unforeseen events. In case of anyone falling in the river due to rapids or flipping of the raft, this kayak will be readily available to lift and help you.
2) Safety equipment including helmets and life jackets are provided.
3) In case of any emergency, you will be provided with basic first aid.
4) Even if you are a non-swimmer, you can still enjoy rafting in Rishikesh, however you are advised to follow all the provided safety precautions and guidelines.
5) Please note that you are not allowed to opt for this activity if:
– You have chronic neck and back pains
– You are three or more months pregnant
– You have had some major surgery
– You have any part of your body broken (hand, leg, arm, etc)
6) To save yourself from getting nauseous, make sure that you do not consume heavy food or drinks before opting for the activity.
7) To enjoy this experience at its best, make sure that you are physically as well as mentally fit.
8) Choose your rafting grade wisely, check for your fitness level, water scare and swimming expertise and then opt for the grade which best suits you.
9) Take care of your comfort by choosing the right clothing and footwear. Make sure that your clothes are neither too loose nor too tight and your shoes/footwear has a proper grip. Avoid wearing any jewellery.
How to Reach Rishikesh?
By Air: The nearest airport to Rishikesh is the Jolly Grant Airport in Dehradun. National flights from various parts of the country run to and from this airport, including Delhi, Lucknow and Pune. Once you reach the airport, the remaining distance of around 20 KM can be covered either by hiring a local cab or taking a bus to Rishikesh bus stop.
By Road: Rishikesh is well connected with several major tourist destinations and other places of interest. Considering this, road journeys prove to be best ways to reach this adventure capital of India. Be it from Delhi (236km), Haridwar (23km), Mussoorie (74km), or other places, you can always avail the bus service and reach Rishikesh without much hassles.
By Rail: Haridwar Railway Station is the closest railway station to Rishikesh and lies at a distance of around 22 KM from the main city. From the railway station, you can easily find taxi and local bus services to cover the remaining distance.
Classification of Rapids
Bestowed with the gurgling Ganges and its tributaries and some of the deep ravines, Rishikesh river rafting promises endless enthralling moments to the rafter. It is in this quaint Garhwal city, you can enjoy rafting through many different rapids of various grades.
Just like the white water rafting, With a range of grade-I to grade-V, rafting in Rishikesh will surely keep you engrossed with its unique charm and thrill! Mentioned below are the classification of rapids, you can find and enjoy in this city:

1. Grade-I: These are the easiest among all the types of rapids. They are classified as grade-I due to the fact that they involve a lesser amount of challenges and mostly occur in the plains. Due to this fact, the flow and speed of these rapids are considerably among as compared to other grades.
Known to be ideal for the beginners, grade-I rapids also involve a lesser amount of manoeuvring techniques and skillsets. Also, since these rapids involve a mild amount of current and are conducted in the shallow region, even a non-swimmer can participate in grade-I river rafting.

2. Grade-II: After the grade-I, there are the grade-II rapids that are also considered ideal for the novice rafters. Taking the fun and thrill of Rishikesh rafting one step further, these rapids offer are usually tougher than the previous type, and can be found in those regions where the main river passes through the uneven regions or slightly rocky trails. Due to this, they also offer a bit of challenge and a reasonable or moderate amount of challenge to the rafters.
To navigate through them, one surely needs prior rafting experience and navigating skills; rafting with a skilled guide is advisable in this case! Grade-II river rafting is one of the most popular and sought-after activities among the rafting enthusiasts to this region.

3. Grade-III: The first step to the fascinating world of white water rafting in Rishikesh, grade-III rapids will take you through some of the tiring and strenuous rapids in the Ganges and its tributaries. Due to the high speed and size of these rapids, whenever they crash against the rock surfaces, they appear to be foamy-white and thus called white water rafting! These types of rapids are commonly found in the regions where the river flows downward with great speed and also passes through some of the rugged and rocky patches.
One surely needs a rafting guide while manoeuvring through the grade-II rapids. Adding more to the thrill and excitement of this type of Rishikesh rafting, there are the high amount of challenges and requires very skilled cruising techniques or skills.

4. Grade-IV: Once you are acquainted with the tips and tricks of rafting in Rishikesh, you must begin the fun and experience the thrill with the grade-IV rapids. Compared to the first three types, these rapids are more fearsome and are known for the various levels of challenges they offer. Mostly found in the regions where the river descends down through rocky patches at high speed, these rapids require a lot of potential and manoeuvring techniques along with high endurance level!
The city has a number of grade-IV rapids and is known to the most enthralling place for the same. Taking the fun, vigour and excitement of river rafting to almost the zenith point, it is always advisable to challenge these types of rapids only after you are very well versed with all the tips and tricks involved in river rafting in Rishikesh.

5. Grade-V: The grade-V rapids are the epitome of Rishikesh river rafting! Recommended only for the expert rafters, they require an ardent set of rafting skills and plenitude of encounters with the white waters. Mostly found in the regions where the river passes through extreme rocky patches or are accompanied by sudden drops, there are a handful of such rapids in the whole country, and most of them are found in Rishikesh itself.
Also, as the river goes deep, grade-V white water rafting Rishikesh is only recommended for those rafters who are well acquainted with swimming. Most of the times, this type of rapids are also accompanied by large whirlpools as they occur mostly at the confluence point of water current from different sources of water. Extremely challenging, grade-V rafting must not be tried without the proper consent of the rafting guides and must also be done under the expert supervision of highly experienced rafting guides and instructors!
Holiday Special: Rishikiesh Tour Packages with Best Offers
Rafting in Rishikesh Rapids
1. Sweet Sixteen (Grade-I): Talking about the grade-I rafting, Sweet Sixteen boasts of being the most popular and captivating rapid across the Ganges. Passing through shallow regions, it offers easy passage, a lesser amount of challenges and can be successfully cruised by almost all the types of rafters.
Owing to all these factors, it mainly attracts the novice or the beginner rafters; families with kids or junior members can also indulge in Sweet Sixteen rafting in Rishikesh.
2. Hilton and Terminator (Grade-II): During your visit to the renowned Ram Jhula in Rishikesh, you will surely come across this fascinating rapid called the Hilton and Terminator. A grade-II rapid, it starts from the vicinity of Brahmapuri and winds up after reaching Ram Jhula.
Passing through some of the sharp edges and amazing turns, this rapid offers an enthralling and equally safe rafting experience! In addition to rafting, you can also indulge in body surfing and cliff jumping by the end while cruising through this rapid.
3. Three Blind Mice (Grade-III): After cruising through the grade-I or II rapids for a couple of times, you can plunge into the raft and manoeuvre towards the Three Blind Mice in Rishikesh! Graded as the third level of rafting in Rishikesh, it passes through a series of sharp and enthralling passes that adds an extra amount of thrill and adventure to the rapid.
Though can be enjoyed by amateur rafters, strict guidance from the rafting guides or instructors are recommended for a promising experience through Three Blind Mice!
– Cross Fire (Grade-III):
Another grade-III rapid that offers you to cruise through the holy Ganges at its full glory, Cross Fire is known for the series of challenges difficulties associated with it. During the course, this rapid passes through one of the most strenuous and roughest phases of the river and thus entices a large number of rafters. Prior experience and expert guidance is a must in case you are planning to cruise through CrossFire!

– Roller Coaster (Grade-III/IV):
The extreme level of turbulence, current flow, the vast size of the waves and the rocky terrains associated with Roller Coaster make it a must to challenge rapidly while rafting in Rishikesh. Classified as grade-II/IV rapid, it requires an expert level of rafting techniques along with high manoeuvring skills. Also, since there are numerous rock formations along the trail, you will be witnessing frothy waves while cruising through it; this also makes it an ideal rapid for amazing white water rafting experience!

– Golf Course (Grade-III):
This is one of the rapids that will surely test all your paddling skills while rafting in Rishikesh! Though classed as a grade-III rapid, you must have prior experiences of grade-II or III rapids before you hop into the raft and start cruising through it. Unlike other rapids of the same grade in Rishikesh, Golf Course offers extreme challenges and during the course, it passes through some of the fascinating trials and extremely uneven paths. Get the adrenaline boost you always craved for and cruise through this rapid under the strict observation and guidance!

4. The Wall (Grade-IV):
For the skilled and experienced rafters, The Wall proves to be an ultimate rapid in Rishikesh! Graded with the fourth level of rapids, this enthralling rapid will surely take you for a toss with the extreme level of challenges and difficulties involved with it. Highly recommended only for the expert rafters or those with prior experiences with grade-III rapids, it should only be tried under the strict vigilance of an expert guide or rafting crew members!

5. Daniel's Dip (Grade-V):
You should try this rapid only after you have mastered the skills and techniques of rafting in Rishikesh! Known to be the most enthralling rapid in the entire region or in the Ganges, Daniel's Dip is among the very grade-V rapids in the entire country. Keeping in mind about the series of challenges and difficulties involved with it, you should never try cruising through Daniel's Dip without a full-fledged rafting crew or an expert rafting team!
Source https://indiathrills.com/river-rafting-in-rishikesh/#:~:text=River%20Rafting%20in%20Rishikesh:%20Price%20The%20price%20of,till%203000%20rupees%20for%2035%20km%20long%20rafting.
Source https://indiathrills.com/trip/rafting-packages-in-rishikesh/
Source https://www.thrillophilia.com/rishikesh-rafting