Is Upper Or Lower Grand Canyon Rafting Better?
A Grand Canyon rafting trip is certainly one of the most exciting adventures that our country has to offer. In fact, for many people, visiting the canyon and rafting down the Colorado River is the dream of a lifetime. If you decide to visit the Grand Canyon national park, choosing some of the whitewater rafting trips is a must.
The moments of pure thrill, minutes of absolute serenity, and feeling of togetherness with your group as you stroll across Colorado River are among the best feelings that you will experience as you connect with nature. For many, the rafting Grand Canyon trips have been a truly life-changing experience, where you get to learn about history and geology, make new friends, and do everything under the guidance of some of the best rafting guides and experts.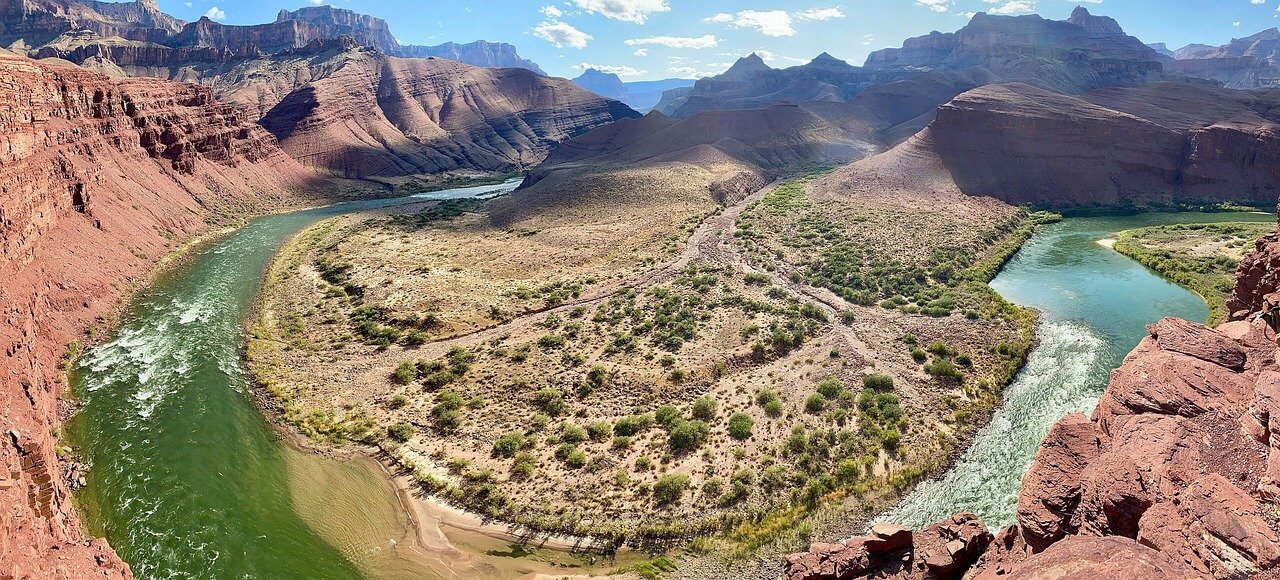 If you are in a dilemma over which Grand Canyon rafting trip to choose and which raft type would be ideal for you, you are not the only one. There are many popular options for boats, and two main sections, including the Upper Grand Canyon trip and the Lower Grand Canyon river trip. Below, we are showing you the difference between both rafting trips and sharing advice on how to make most of your trip.
Upper Or Lower: Which Canyon Rafting Trip At The Colorado River Is Better?
The best answer to this question is – both. In reality, both the Upper Canyon and the Lower Canyon are great for rafting, offer a lot of miles full of fun in the raft, and you can never go wrong. That is why some travellers split the experience in half and decide to visit both areas.
The Upper Canyon
This area is great if you want to see the big Canyon walls rising above you as you go downstream. The starting point here is Lees Ferry, river mile 0, and you would end around river mile 89, impressed by the incredible geology and plenty of American history. The total distance is 88 miles, and there are 28 rapids.
You will do more than navigate the river in the canyon upper area – adventurers are amazed by the pristine natural beauty and the walls that are towering over 4,500 feet. Among the most popular options for whitewater rafting are 3.5 day motorized trips, 5.5 day oar paddle rafting trips, and the 10 mile hiking trip from Colorado River, where you ascend to a point at South Rim located at over 5,000 feet elevation from the river to the rim, allowing for some breathtaking views of the entire canyon area and explore wildlife through the river miles.
The Lower Canyon
The Lower Canyon rafting trip begins around river mile 89 and ends at river mile 225. Its starting point is actually the deepest part of the Canyon named Phantom Ranch, where you will see some fascinating slot canyons and plenty of waterfalls.
There is a total of 39 rapids and a full distance of 102 miles. Along the way, you will marvel at the Grand Canyon tour and see the big walls soaring overhead. You can also spot some Indian ruins, commune with wildlife and explore the waterfalls.
People usually choose a 4.5 day motorized raft trip or a 6.5 day oar paddle raft trip when booking a tour in the Lower Canyon. There is a complementary ten-mile hike from Grand Canyon to South Rim to Colorado River for the bravest and fittest, featuring a 5,000 foot change in elevation.
So, if you want to book one Grand Canyon rafting trip, we would definitely recommend to go for the Full Canyon 7 or 8 day trip where you will see both the upper and lower canyon areas. Each day, you will wake up to the smell of freshly brewed coffee, and get to enjoy the sounds of rushing water.
Private Or Commercial Grand Canyon Rafting Trip?
If you are in a dilemma between choosing a self-guided Grand Canyon rafting trip or a tour with a guide, you should know that both options are great. However, if you want to explore on your own, you need to be a boater who has the necessary skills for whitewater rafting, first-aid training, as well as the experience to lead your own trip. You also need to provide your own equipment, or rent it from the various outfitters specializing in outfitting private trips on Colorado River.
Most people don't have the skills and equipment to do things themselves, or prefer being guided by an expert. That is why a commercial trip is often the best option – everything will be handled by somebody else, and you only need to show up and be ready to raft through one of the most beautiful canyons in the world.
From gear and equipment to delicious meals and a place to sleep, commercial motorized rafting tours are a great option. If you choose a motorized raft for your Grand Canyon trip, you will get to explore more and see many areas of the canyon in their full glory.
Most Common Trips And Their Duration
Below, we are listing some of the common Grand Canyon trips and their duration:
, which require hiking out of Grand Canyon on Bright Angel Trail
5-8 days non-motorized trips, which also require hiking
6-7 day Upper Canyon oar powered trips, which take you form Marble Canyon to the final destination where you begin the 7.5 mile (starting from Pipe Creek Beach) or the 9.5 mile (starting from Phantom Ranch) hike. Pipe Creek flows nearly opposite Bright Angel Creek, which is why these are two common starting points.
7-9 day Lower Canyon oar powered trips, which are great for individuals who seek adventures in both a whitewater raft and hiking, where the hike is anywhere between 4 to 8 hours in length depending on your speed. , which usually offer non-motorized experience and do not require a hike into our out of the Grand Canyon. These start at Lee's Ferry (Lee's Ferry and Marble Canyon are often used interchangeably).
From all of these, the 7 day rafting trips are most popular, but many people also opt out for the 3-5 days with motorized rafts.
To ensure the best adventure on your rive rafting trip, you should plan ahead, choose a reliable guide, consider your time and financial resources, and choose the best rafting trip for your needs. Whether it's slows or rapids that you are interested in, you can also enjoy hiking to the South Rim, visit some ranch or seeing the beautiful falls
About The Grand Canyon Outfitters
There are 16 different outfitters in the Grand Canyon National Park Service, and most of them operate motorized raft trips as well as other human-powered options. The outfitters offer everything – whether you are interested in the 280-mile Lees Ferry to Pearce Ferry canyon experience or want a shorter Grand Canyon rafting adventure, you can choose your type of trip based on your schedule, interest, budget, or boat option.
The commercial rafting season operated by outfitters starts in April and runs through October. Below, we are talking more about the best ways to plan your Grand Canyon adventure and the things you need to know in advance.
To raft the full Grand Canyon, you will need a minimum of 3 days and a maximum of 18 days. The length of your trip will depend on the time of year, type of trip, and the company you choose to travel with. For example, a non-motorized trip ranges from 3 to 10 days in length, while canyon trips in oak and paddle rafts (without a motor) range from 5 to 18 days in length.
Also, when planning your trip, know that some rafting adventures require a hike into our out of the Grand Canyon on the Bright Angel trail. Everyone choosing the Bright Angel Trail for a hike should be in excellent physical health.
How To Plan Your Grand Canyon Rafting Trip
Nowadays, there are plenty of different experiences on the upper and lower canyons, western canyon, Marble Canyon, and other rafting trips. The truth is, there are many companies that use different terms for what is essentially the same trip, but there are also some variations of the river rafting experience.
1. Choose The Best Boat Type For Canyon Rafting
There are plenty of options when it comes to boat type, ranging from motorized boats to oar rafts, paddle rafts, hybrid boats, and dory rafts. Rafting at Colorado River gives you the options to choose between motorized rafts and oar rafting trips, and all of these are different based on the river area within the Grand Canyon that you choose for your rafting trip.
Each of these provides a great rafting experience, and motorized trips seem to be the most popular option. The reason for that is simple – with motorized boats, you can cover more distances in a boat that is roughly 35 feet long and powered by a quiet four-stroke outboard motor. A motorized raft is also called S-rig or J-rig (in the Grand Canyon) and is a common option for any trip, especially the most popular week-long rafting adventures.
Oar and paddle rafts are smaller and have the ability to sit 6 to 8 people. If you choose a paddle raft as your option for rafting in the Grand Canyon National Park, you will have to paddle and put more strength when cruising through the rapids. On the other hand, oar rafts don't require the passengers to paddle though the rapids, but some rapids like the Lava Falls require professional assistance.
Hybrid trips pair oar rafts with paddle ones, where paddling is used on rotation among passengers. Dory trips feature classic and rigid boat types made of hardwood. A dory travels slightly faster compared to oar rafts, but only a few passengers can fully enjoy the view from the boat, which is why dory trips are the rarest.
2. Determine The Length Of Rafting (3-5 days, 6-9 days, or more)
If you want a full canyon rafting experience, you should know that a trip Grand Canyon is always a good choice, as it is probably the most popular whitewater rafting experiences our country has to offer. So, it is definitely fit for anyone's bucket list.
When it comes to the length of your rafting trip, you can choose 3 to 5 day trips if you don't have a lot of time on your end, or opt out to 6 to 9 day rafting trips where you get to explore more of the Upper Canyon and Lower Canyon sections.
Some rafting trips in the Grand Canyon National Park last up to 17 or 18 days, and let you see the entire beauty and every corner of the canyon in detail. If you book a trip that lasts for 18 days, you have time to see everything in the canyon, from bathing in flat water to exploring side hikes and side canyons.
3. Book Your Reservation In Advance
Planning your Grand Canyon rafting trip means booking it in advance. Many Grand Canyon trips sell out about a year in advance, which is why planning early is always welcome. If the trip you are looking at is "sold out" and you are not booking for a huge party, you can also put your name on the waitlist.
When it comes to the cost of a Grand Canyon rafting trip, you should expect to pay more than $2,000 for a weeklong adventure, and around $6,000 for the longest (15-18 days) trips.
4. Check Out Other Attractions In/Near Grand Canyon
Whether you are planning a full canyon rafting trip or you are choosing one section, you should know that there are other attractions that you can explore which are close to the canyon.
When not going through the river miles in a raft, you can visit Lake Mead. The lake is one of the most popular destinations in the state of Nevada. Near Lake Mead, you can also see the beautiful Hoover Dam, spot some wildlife and enjoy the beautiful scenery.
On the south side of the Grand Canyon, there is the Diamond Creek attraction. This stream is part of Arizona, known as one of the largest tributaries of the Colorado River and a must for many trips. Visiting Diamond Creek is absolutely worth it for the breathtaking scenery.
Final Words
As you can see from above, choosing both a Grand Canyon paddle raft or motorized trip is an adventure worth having. Commercial tours offered by outfitters are the most popular option, and a rafting trip is easily something that many of us have in their best bucket list ideas.
For the full canyon experience, you should choose a trip that interests you and devote some time to indulge yourself in the adventure.
How to Plan the Best Grand Canyon Rafting Trip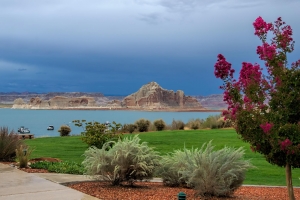 Exploring the Grand Canyon can be done in a variety of ways. For the more adventurous individual, you can take your camping gear and explore on a hiking journey through its' many trails. For those wanting a less active experience but wish for a shorter trip with a bird's eye view of the Grand Canyon, a helicopter ride is optimal. And for those who would like to relive the history of how this canyon was carved by the mighty Colorado from the view point of the river, there is only one ideal option – Raft the Grand Canyon.
Rafting on the Grand Canyon is the trip of a lifetime, combining adventure, excitement, relaxation and beauty to create an unforgettable experience. With 16 Grand Canyon rafting outfitters and over a thousand trips offered every year, asking the right questions while is important for the best Grand Canyon rafting trip planning.
Motorized or Oar-Powered Trips?
One place to start when Grand Canyon rafting trip planning is to determine whether you prefer a motorized or non-motorized adventure. There are some differences between the two trip types, including group size, boat size and how the boats are propelled down river. Motorized trips consist of 12-14 passengers per raft and have a 2 raft maximum.
The motorized rafts used on each trip can vary depending on the outfitter. The most common motorized rafts in the Canyon are known as S-rigs or J-rigs. These boats range from 32-37 feet in length and are propelled down river by a quiet 4-stroke outboard motor on the tail end, or stern of the boat. Non-motorized trips consist of 4 passengers per oar boat, and 6-8 passengers per paddle raft. Non-motorized trips typically have 4-7 boats per trip. These boats vary in type (dory, oar, paddle) as well as size (14-18 feet).
Non Motorized trip types are offered as All Paddle, Oar, Hybrid (combining both Oar and Paddle rafts), Dory or a mixture of these boats depending on the outfitter. Once you have narrowed down the boat type, you next step is to determine the length of trip while Grand Canyon rafting tip planning.
Take On The Rafting Trip
To raft the Grand Canyon you will need a minimum of 3 days to a maximum of 18 days. The length of trip varies depending on the time of year, type of trip and company you choose to travel with. Motorized trips range from 3-10 days in length. Non-motorized trips range from 5-18 days in length. When Grand Canyon rafting trip planning, those with a shorter travel time frame will need to keep in mind that some trips require a hike into or out of the Grand Canyon on the Bright Angel Trail. This hike requires travelers to be in excellent physical health.
Once you have determined the length of trip you would like to do, your next step for planning the best Grand Canyon rafting trip is to look at the route you would like to travel on. There are three main routes in Grand Canyon: Upper, Lower and Full Canyon. Each route varies offering unique highlights specific to that stretch of river. All routes offer exciting whitewater, hiking and beautiful scenic views.
Upper Canyon trips range in duration from 3-4 days for motor trips or 5-8 days for non-motor trips and require a hike out of Grand Canyon on Bright Angel Trail. Lower Canyon trips range from 4-6 days for motor trips and 7-12 days for non-motor trips and require travelers to hike into Grand Canyon on the Bright Angel Trail. Full Canyon trips combine the upper and lower segments and are offered from 6-10 days for motor trips and 12-18 days for non-motor trips. Full Canyon trips do not require a hike into or out of Grand Canyon.
Another option which does not require a hike into or out of the Canyon is the Western Canyon route which covers the western most portion of the Colorado river in the Grand Canyon. This 90-mile stretch of river offers a few mild rapids, stunning scenery and some great attractions. West Rim rafting tours are perfect for families with young children, 1st time rafters, or travelers looking for a shorter trip option. Understanding the length of trip available, and whether a hike into or out of the Canyon is involved with the trip can easily eliminate or direct you to the perfect trip for your group when Grand Canyon rafting trip planning.
There are a variety of rafting trips in the Grand Canyon, ranging from as short as a day to a maximum of 18 days. Here are three of the most common rafting trips that you may want to consider if you only have about 1 week for this adventure. The first three are full canyon trips while the last two are partial trips, which feature a combination of whitewater rafting and hiking.
8-Day Full Canyon Motorized Rafting Trip – this is the motorized equivalent of the 12-18-day full Canyon non-motor rafting trip. Because it runs faster, the entire length of the canyon can be explored in just 6-8 days.
6-7 Day Upper Canyon Oar-Powered Rafting Trip with Hike-out at trip's end – This 6-7-day raft trip takes you from Marble Canyon, river mile 0 to river mile 88 from Lees Ferry on a whitewater raft. On the final morning, you will be on the trailhead bright and early, around 7am, to begin the 7.5 mile (if starting from pipe creek beach) or 9.5 (if starting from Phantom Ranch or Boat Beach) hike ascending the Bright Angel Trail towards the top of the South Rim. An incredible experience to go from a desolate, wilderness environment for days, to civilization atop of the south rim.
7-9-Day Lower Canyon Oar-Powered Rafting Trip with Hike-in at trip's start – an excellent trip for individuals who are looking for an adventure both in whitewater rafting and in hiking. Bright and early on day 1, your guided hike will start around 5am and should last between 4-8 ours in length depending on your hiking speed. This hike will take you from the top of the south rim, to the ground floor of the canyon, 1 vertical mile stretched over a 7.5 to 9.5 mile trail, to meet your guides and rafts. From River Mile 88, you will then travel either 100, 136 or 192 river miles depending on the take out location of your specific itinerary.
In addition to trip type, length and route, it is recommended to consider your travel time frame when Grand Canyon rafting trip planning. The commercial rafting season through Grand Canyon National Park is offered April – October. Due to the high volume of interested travelers and regulated trip dates, it is recommended to narrow down your travel dates within a travel time frame or travel window. This helps to optimize the success in finding a Grand Canyon rafting trip. When reviewing travel dates, it is important to consider the average weather conditions and patterns in Grand Canyon.
It is also suggested that travelers plan their vacation around their Grand Canyon rafting adventure, as opposed to planning a vacation and trying to then fit in a Grand Canyon rafting trip. Some additional questions that travelers may want to consider are age limits, costs and payment policies, time spent on hiking, time spent on rafts, time spent in camp, archaeological sites, geological sites, rapids, the start and finish point of the trip, guide experience and physical fitness requirements.
Here's How You Can Ensure the Best Grand Canyon Rafting Adventure
When it comes to whitewater rafting adventures, nothing can come close to the fame and world-renowned reputation of the Grand Canyon. Sure, there are other whitewater river systems in the world, some offering vertical drops higher and obstacles much more dangerous than those in the Grand Canyon, but with its beautiful landscape crafted by Mother Nature herself, shooting the rapids of the Grand Canyon while immersing yourself in the beauty of the environment, eating deliciously prepare meals is simply the best adventure rafting you will ever have.
Consider Your Time and Financial Resources
Although this is a bucket list type of trip and ideally one should never bound their dreams based on a price tag, the reality is that these trips are not inexpensive and planning in advance, setting up a budget is recommended. You can choose shorter trips like a 3 to 4-day raft adventures on either the Upper Canyon for the most inexpensive options but do note that these trips require a strenuous 9.5 mile hike ascending the bright angel trail at trip's end.
This should also address your concern for time especially if you can only squeeze a week or two off your busy schedule to have the best adventure in your life. Of course, on the longer end there are 12-18 day trips available as well.
Choose Your Rafting Trip
You can choose the much shorter yet equally exciting adventure rafting trips for 3 to 5 days and more commonly booked trip of 6 to 9 days exploring the Upper Canyon or the Lower Canyon sections. For the ultimate adventure rafting in the Grand Canyon you have the option to choose a 12 to 18-day trip that covers between 188 to 280-miles. Ensuring the best Grand Canyon rafting adventure starts with planning your trip in relation to your resources. Simply ask us here at Advantage Grand Canyon to plan for you the best adventure rafting trip of your lifetime!
Grand Canyon rafting trip planning can be a difficult process. Once you are able to narrow down the boat type, trip length, route and time of year you would like to travel, you will be one step closer to finding the perfect Grand Canyon rafting trip! For more questions to consider when Grand Canyon rafting trip planning, visit our frequently asked questions page.
Lower River Rafting
Rafting on the lower Pigeon River is one of the best attractions in the Smoky Mountains! It's a 5 1/2 mile trip through the scenic Pigeon River gorge.
Available May – September
This adventure begins at the outpost and ends at the Denton Bridge. From there, we bus you back up to the outpost. Water fights and splashing are very popular on the lower Pigeon River. People of all ages love it! So, if you're looking for something with a little less speed, this rafting trip on the Pigeon River is for you.
How long will I spend on the river? Approx. 1 – 1.5 hours. Please note: Trip time may vary with water levels and natural conditions.
Who can go on this trip? All rafters must be at least 3 years of age and accompanied by an adult.
Do I have to make a reservation? Strongly recommended!
Lower River Rafting
– 5.5 mile raft trip
– Certified guide for your entire trip
– Trips go rain or shine!
TripAdvisor
Facebook
Google
Smokey Mountain Outdoor Rafting gets a definite thumbs up from me! Being on my bucket list for years, of things I have . wanted to do, I decided, at the age of 53, to go big or go home, and paid to do the extreme rafting adventure. I was not disappointed at all. Bart was our guide and he was very experienced, knowledgeable, friendly, and engaging. "Nailed It!"The rapids were not as scary as I imagined they would be, but we did know how to paddle, from kayaking, and we listened to everything Bart told us to do, so that made everything easy and fun.It was amazing and beautiful, rafting down the river and going through the rapids. I can see how it can be addicting.They have a great souvenir store and they sell water shoes if you don't have any, just so people know.They have decent bathrooms and a little place outside that sells hot dogs, hamburgers, fries, drinks, and more.There are lockers to put your belongings in, so bring cash and a few dollars in quarters.This was an amazing experience, and I would highly recommend coming here, no matter your age or experience level. Now, onto category five rapids! read more
We had a great rafting experience. We did the upper river experience as first-timers. 3/8 of the people in our party . were 13 and under and they were able to completely contribute to and enjoy the paddling experience. The river offered a few exciting jolts and bobs, but nothing that felt intimidating or scary. Our guide, Jared, was very knowledgeable about all of the geographic locations as well as the vegetation along the river. We enjoyed our entire time on the river, even those who were hesitant about participating.The one piece of criticism was about the restroom/changing room situation. They were definitely older. They also could have been cleaner. read more
From the start, everyone on the phone that answered my questions could not have been more kind or helpful. The . instructions and expetations were very clearly laid out for everyone. Even Jacob who instructed us on the bus on the way to our take off point ensured that serious matters were mixed with laughter and excitement. Emily and Bart, our two guides, were phenomenal. Everyone felt safe and in control as we took the upper route back down to camp. We would HIGHLY recommend both the experience and our guides to anyone who asked. It is no wonder they were the most highly recommended rafting company in the area. read more
Highly recommend this place over all the others. Excellent doesn't do this company justice. Our guide Wilson was hands . down the best guide ever. He was super knowledgeable, very friendly, talkative and made us feel safe and comfortable the entire trip. This company has the most friendliest staff members and they take care of there employees very well. The most touching story that proved that was when we heard about the guide from Ukraine who was on our trip. He was actually a previous employee, about 15 years ago, and had moved back to him home country. When the take over started, the boss contacted him and furnished the flight for him and his family to come here. They were provided a place to live, and the staff members raised cash so he would have funds to get started. That story along with others just proved we were in the right place. Because a company that cares about its employees, will care about its customers. read more
Had a great experience rafting on the upper pigeon. If you're debating between the lower pigeon river and this trip go . for the class 3 and 4 rapids. Their guides are great and will tell you everything you need to know. There's the right amount of excitement and great views to make this a fun experience for everyone. This company was a bit cheaper per person than others too when we were trying to decide who to book with. read more
Went rafting with my 15 year old grandson yesterday. It was the greatest experience ever. Our guide Ryan was the . absolute BEST! Cannot say enough good things about him! So friendly, so knowledgeable! We wish him the best in all his future endeavors. If yesterday was any indication, this guy is headed for great & wonderful things….. Texans rule. read more
Excellent customer service from Denise! I had a coupon and was unable to use to book online so I called. Denise was . very helpful, super friendly, and knowledgeable. Our raft guide was Frankie. Right off the rip, I was impressed with her raft experience. Bonus points she had rad style! I felt safe and in excellent hands with her as our guide. We really enjoyed the raft trip and i definitely will be going next time I'm in town! read more
An extremely well organized and disciplined company. The kindness shown by the Security Staff as i got down from our . car and he saw me limping was commendable. He immediately asked me to get in and allowed us to park closest possible to the Office. This speaks volumes about their commitment. Even the time slots allotted were followed perfectly. Our guide Ms. Tia was phenomenal. She looked after us and our grandchildren with dedication and tenderness. It's much appreciated. Overall an unforgettable experience. To those visiting this area make this spot as the number one place for your River Rafting experience. read more
We're from Ukraine and lot of our friends from USA recommended us this company. Smokey mountain outdoors rafting was . the best place I got unforgettable emotions for whole my life. We were so pleased with my husband with all services from booking to trip. We had an Upper trip and it was funny. Especially when we pass the falls. Our guide was very polite, explained all the nuances and we got an amazing rafting experience. Everything was safely and comfortable. I truly recommend this place for visiting for everyone. You'll be happy with the whole process, promise you! read more
We had a fantastic time on the upper river tour! Our guide Miami made everyone comfortable so that we could just have . an awesome time! This was my first time white water rafting, but it was an absolute blast. The rapids were just the right class for an awesome family friendly adventure. This was a memory we'll keep with us for a lifetime. Highly recommend! read more
Great experience! Our guide, Preston, was very knowledgeable and made us for safe. The water is cold so I would . definitely wear water shorts and a long sleeve Water shirt. If you are cold natured, bring a sweater for the ride home to help you warm up. Safe for kids. My nine year old loved it and felt safe as well. Happy Rafting! read more
Great time with my daughter on the lower section. Because the water was moving so fast we were actually taken up river . a bit so as to extend our trip. Judo was a stellar guide! We will definitely be back for the upper section. Worth every penny. read more
Amazing experience! Our guide was Miami and he was great the whole way. He clearly had done the route many times before . and easily guided us through the level 3 and 4 rapids without anybody going overboard. The weather was perfect and the scenery was beautiful. The run was a total of about 2 hours and was a ton of fun. Highly recommend! read more
Amazing rafting experience.. Nyla, who is our guide is the best guide ever saw before.. she has lots of knowledge and . shared several information about the places. read more
Dean, the paddling machine was our wonderful guide! We had a really good time rafting and I felt safe the whole time. . We will definitely come back in the summer.Enough about Dean. Our experience with SMO was great. From booking, the bus driver, the other guides, the equipment… this is a first class outfitter. Don't go anywhere else in that area! read more
Its a fun experience. Our guide was amazing.Make sure to bring $2 cash if you need a locker for your keys, and cash . to tip your guide.Definitely do the upper river.The guy at the picture counter that was focused on eating candy, drinking soads from the the vending fridge, and watching football on his phone was pretty useless.But the lady at the check in counter was very nice and accommodating. read more
I wish I could give more than 5 stars! SMO was absolutely incredible. They were very organized and I felt the whole . process flowed effortlessly. The staff was very kind and was happy to answer questions or concerns. Be sure to actively listen to all the safety instructions. Our boat fell in on the class 4 rapid called agitator. I cannot tell you how quick our guide Jeffery was to recover all of us and our boat was so quick to help each other. I felt extremely safe with Jeffery. Once we were done my partner and I were laughing about how much fun it was and the most adventurous part was falling in! I honestly cannot rave enough about how safe we felt and the staff are very experienced to help in any situation. If you like adventure do the upper river tour. Please make sure to tip your guide! They do an outstanding job and you can tell they love what they do. If you get hungry after, our guide suggested turning right out of the exit, go up the road for food trucks and a cafe. The food and coffee was amazing. The whole experience was so worth it and we will definitely be back! read more
We had so much fun. I highly recommend using this rafting company. The staff was really nice and helpful. We really . enjoyed ourselves and never wanted the ride to end! Our guide Randy was amazing! He was so knowledgeable, funny and made all of us feel comfortable despite the crazy weather. When we come back in the future, we will be requesting to ride with Randy as our guide. 10/10 recommend SMO rafting. read more
Great staff, fun and energetic. Nice operation, clean and over all a cool place. Beautiful scenery. highly . recommend. read more
It was absolutely amazing! All the guides were super nice. And our guide Turtle was super sweet and made it a trip to . remember! We did the upper river tour and it had class 4 and class 3 rapids. Was super fun and not too crazy. You will get wet! read more
Great experience. Lower level is great for families with smaller kid. I would say go to upper level if you don't have . that constraint read more
Fantastic experience! Our family of four rafted with Sean as our guide. The rafting was awesome but having a good, down . to earth guide put the experience over the top. The company has the right people in the right places w/your experience paramount. Providing safety they provided more smiles. Have fun with your guides! They're great people. read more
Oh my goodness I have found my new favorite pastime. The staff here were amazing from getting your tickets to getting . your locker to the actual rafting experience. They were amazing.Turtle was our guide, and she was excellent. My niece fell out and turtle was on it immediately. I was quite impressed in the speed of which she got her back into the boat. Everyone in our group had an absolutely wonderful time and wanted to do it again immediately. Will definitely be back when we are in the area. Thank you so much for a great day. read more
Best experience of my vacation. Turtle our guide was so friendly and knowledgeable. Highly recommend getting this one . of your bucket list this was my first time and definitely would do it again! read more
We have 2 kiddos, 8 and 3 years old, so we did the lower pigeon float. Our group was made up of 6 first timers from . ages 3 to 60 and every single one of us had a blast! The lower trip is both relaxing and thrilling at the same time! Noah was our guide and he was fun, good with the kids and very knowledgeable. Most definitely request him as your guide, you won't be disappointed! We will be back to do the upper trip and can't wait for Noah to take us on what I already know will be a fantastic ride! read more
We had a great time! They are super organized and fair prices. Our guide was excellent too!
This was our first time rafting so we did the Lower Pigeon trip and had a great time. Our guide Justine was great! . Super friendly and she gave us great instruction so it made us feel comfortable during the trip. The rapids were mild, which was good for us first timers but next time we'll probably try the Upper Pigeon trip. The whole company seemed very organized and professional and the scenery was beautiful! We'll definitely be back! read more
Perfect weather. Leslie was a very friendly and capable guide. Our raft dumped completely at a class 4 (Tombstone?). . That was fun in it's own way. Other rafts rallied to scoop us up. My wife got banged up a little trying to keep nose/toes up in the rapids. But overall we had a great time. read more
Went white water rafting here for my second time with my wife! We absolutely love it! The tour guides make it an . awesome experience! The water is pretty cold, but it's perfect on a hot day! This is a very exciting experience to try with your spouse, friends, and family! Highly recommended using them for rafting in the Smoky Mountains. read more
Great experience. Lots of fun. My 80 year old mom had a blast also. The guides were helpful and funny. We had 17 . people and three rafts. Ages 10 to 80 everyone had a lot of fun. It was absolutely the best thing we did this week in the mountains. They took 46 great photos of all of us on the river. 5 plus STARS. read more
Best time ever! Absolutely the best experience! The customer service is excellent. The guides are awesome! I watched . one guide (happens to own the place and still guides rafts) convince a very young child she would have fun and earned her trust. She "rode the bull" during her trip on the front of the boat. Our guide Caitlin was the BEST! I highly recommend you request her on your next trip. We actually went twice today because we had such a great time. We never felt unsafe and they do a great job of explaining everything to you. If you have ever considered taking a rafting trip this is your place. Great for beginners to seasoned rafters. See you on the water! read more
This was the first time rafting for our family, and it was a blast! I highly recommend Smoky Mountain Outdoors. Right . when we drove in, I could tell that this was a well-led operation. We were greeted with a smile and quickly directed to a specific place to park. For $2, you can rent a locker, which we did. The line was short and efficient. Our trip guide, Courtney, was personable and fun. The entire day was perfect. I highly recommend using SMO!! read more
This was my first rafting experience in over 10 years. My husband and I went and had an absolute ball. We got to ride . with Dan the owner and man was he a pro. He had a great personality and made our whole crew feel super safe. Although we got to hang with the master we were able to watch the other rafting instructors and they did an amazing job! No one on any of our boats fell out and all the team members were amazing. We will be back! read more
The adventure begins at the Duke power dam 11 am Tuesday, Wednesday, Thursday, & Saturday. The sirens sound and the . guides from SMO rafting company guide the crafts and white water participants on an 8 mile 2 hour sporting adventure down the Upper Pigeon River.Chuck was our spectacular crew leader today and made our experience fantastic. Thank you Chuck!!Kendall and Ellen read more
My daughter's and I had an awesome time rafting the upper river. We had great weather for the whole trip. Our guide . Hailey was very knowledgeable and experienced and did an awesome job making sure we ran through all the rapids. The parking lot was packed, but did not have a problem finding a parking spot. We arrived early and only had to wait a few minutes to check in. You will have to wait about 20 – 30 minutes before your guide gets you ready to get on the bus. The bus ride was about 15 minutes. For the price, the picture package was disappointing. They only took pictures from one spot. read more
Awesome sauce. Its most do. Love the scare tactics on the bus on the ride in to the drop. Legit class 3 and 4. Class 6 . is deadly, so you are right up the middle. Great company to go through. read more
Logan our guide was awesome. My son and I had a blast. Can't wait to go back and do it again.
Excellent experience, guides are very knowledgeable and fun. Ask them about their two-legged cow joke. Beautiful river . and views. Very efficient and well organized. I recommend you go with a group of six, so you can have your own raft. I felt very safe the entire trek and highly recommend. read more
Great place! We had an easy time checking in and had everything we needed like straps for secure our glasses, and an . easy time getting our gear/finding our guide. We had a great guide, Evan was amazing and kept us engaged the whole time, making sure the young adults (myself and my friends) had a great time going over cool rapids and big splashes but also making sure the young kids who were with the family that were in our raft felt safe. read more
Nate was our guide and he made it so enjoyable! First time rafting with my family of 5, it was perfect. Could not have . asked for a better time! Had several rapids and saw a lot of wildlife, snake, beaver, ducks, and a lot of fish. I did fall out during a rapid, but he quickly pulled me back in without any problem! Not scary at all. 10/10 recommend!! read more
We had a great experience with smoky mountain out doors. The whole process is well planned and organised. The team is . well trained and adventurous.It was very easy to locate the place and there is enough parking space. You can purchase the gear needed from the store and they do have a locker in case you need to keep any of your stuff. Good briefing on the way to start point, so you can enjoy every bit of it's your first experience. Make sure to reach 30-40 mins before the schedule time. We did the pigeon river raft with 7-8 rapids of easy to moderate level in the month of April and they managed to click some good shots. The view of smoky is really beautiful. Definitely is a relaxing and adventurous experience. read more
Our Upper Pigeon River rafting was a fun experience. Be sure to reach early so you get enough time to check-in and shop . for essentials at the SMO store. You can purchase water shoes and eye glass straps at the store. There is a small locker to keep your car keys and wallets. You need a couple dollars on cash for that. The rafting itself is fun and our guide made kept us engaged throughout. Overall a great way to spend an hour and a half at the Smokies. read more
Our family went rafting on the Upper Pigeon River. What a fantastic trip! George, our guide was professional, . knowledgeable and more simply put a kind soul. He kept our group engaged. The time in between fun screams through the rapids were filled with laughter as we shared stories. Memories to hold for a lifetime! Thanks SMO! read more
I am a 12 year old girl, and for my age range, I loved it. Amazing experience. Are instructor's name was Hope. She . was very nice and seemed to know a lot about the river. I trusted her completely. I very highly recommend spending your vacation here! read more
Lots of fun with a 16 and 12 year old. Good for beginners that want the excitement of rafting. Our tour guide, Spicy, . was great!! read more
We had so much fun at Smoky Mountain Outdoors Rafting. Our guide, Jeffrey, was really outgoing and knowledgeable on the . river. He steered us in the best places and also gave really helpful tips that saved us from falling out. It was pretty cold out but so exciting when we got splashed. This was by far the best experience I've had white water rafting. I 100% recommend going to SMO if you're visiting the Great Smokies. read more
I was so in my head and scared to death but had a wonderful time. JOSH was the absolute best. Will do again. Everyone . at SMO was great. read more
This place is awesome!! We went on a rainy day and it made the experience that much more impressive. Our guide, Allen, . was very knowledgeable and I was confident he would get us through some class 3 and 4 rapids. This is the perfect experience for everyone. It has calm waters and exciting rapids that weren't too difficult but a lot of fun. read more
Cannot say enough positive things about this place. From the get go, the guy we spoke with on the phone was SUPER kind. . We got there and every staff member we encountered was dynamic, professional, knowledgeable, and kind. Our raft leader made the entire process so enjoyable by telling us what to expect before we began and communicating every step of the way. Would HIGHLY recommend read more
Visited with family from South Florida and we all enjoyed it! We originally were going to choose Wild water rafting, . since there are so many options that offer rafting in pigeon river but they had no availability so SMO was next and we had a lot of fun. The bigger kids and adults did the upper river, it can be a bit scary if is your first time or if you are someone who is not really an outdoorsy person, but the rafting is guided all through out, you take a bus from their main location then it is about a 10 min ride along with about maybe 40 or so people with you to the river and then you get into the raft and the guide explains all the different types of paddling moves, you raft back to the main location. I would recommend having smaller kids do the lower river, it is not scary at all does not require them to do any paddling. My 6 yr and 3 year old enjoyed it. Also Don't forget to tip the guide! I had to hunt mine down and could not find him so i left his tip at the tipping box in the gift store. read more
Had an absolute blast white water rafting with you guys! Our guide D.J. was awesome! When my youngest son flew out of . the boat, he literally grabbed him in mid air as he hit the water! We will definitely be coming back again when we visit next year! read more
Worth trying rafting from these providers.
Logan was an awesome tour guide.You wanna know how awesome this tour was?! My 12 year old daughter who hates . everything. and is also scared of her own shadow. LOVED IT. It was very painful for her to admit she had a great time with her family, but this did it. We will for sure be back next trip!! read more
Our family had such a great time on Saturday! I highly recommend to anyone. We absolutely loved our guide Renner! We've . done rafting before in other areas, a little more downtime on this river than others, but it is a longer ride time. Great experience and can't wait to do it again! read more
Neither my husband nor I had ever whitewater rafted before, and we chose the adventure option, 6.5 miles of river that . included Class III & IV rapids. Our guide was DJ and he was outstanding!! We always felt safe but still had plenty of thrilling moments. He encouraged our group to paddle with oomph, and we got to experience some unique moments that other boats didn't get to experience (I think it was called surfing). DJ also recommended a place along the river to taste Moonshine; we stopped on our way back to our campsite and that was so fun and also contributed to our unforgettable Appalachia trip.This company partners with CLIMBWORKS and we took advantage of the zipline/whitewater rafting deal, and it was totally worth it. read more
Amazing company! The raft guides are extremely helpful and so easy going. Hayden was our raft guide and she was super . funny and engaging which made our experience so much better. I would definitely go again!Highly recommend bringing an extra pair of clothes to change into once you're done.You have to leave belongings at their base because you get driven up to a start point and then raft back down. They have lockers on site or you can leave it in your car (they have parking on site)You can bring a go pro or waterproof camera if you'd like (I'd also recommend if you want to capture some awesome moments) read more
I wish I could give it a 5. Great experience, friendly staff. Guide was awesome! But, the guides and the shuttle bus . driver do not enforce wearing the masks on the ride to the drop off. This is a health and or safety concern. We had about 14 teenagers in the bus not wearing masks. I did not care that they were extremely loud and vaping but, not wearing masks. read more
Had a blast rafting with these guys. Great river for first timers. A little exciting but mostly just beautiful and fun. . Our guide knew every current and obstacle, so I never felt anxious even with my 12 year olds in the boat. The other company putting in near us seemed to have WAY more issues. Highly recommended this company over any of their competitors!! read more
We had a great experience! Our guide was super engaging and the rapids were perfect for our family, which included 3rd . graders. Highly recommend and would go again! read more
It's was a great time, did the 6.5 miles upper river. Not dangerous just pay attention to your guides and you'll have . no issues. Will definitely come back again. read more
Jean Paul was our guide this past weekend, July 25 and he was awesome. He was professional and made sure we all were . safe, while still having a lot of fun. He knew facts about the river and local wildlife which was cool. The length of this tour was perfect, not too short or too long, and well worth the money. I'm glad they take pictures! The river was beautiful and the entire tour was amazing. This experience is one we will never forget. Would definitely recommend! read more
Our guide "big Steve" was knowledgeable, funny, and pure-Tennessee. We really enjoyed the rafters, and the water felt . amazing! We were able to jump in the water for a bit, which added to the experience. I would have liked some bigger rapids, but overall was wonderful! read more
My husband and I went to white water rafting in Tennessee. We had a blast and can't wait to go back and do it again. . Stevie was our guide and was truly amazing and hilarious. Staff was great and friendly. This company is the definition of teamwork. The whole trip they helped each other and did a amazing job. Our experience was extraordinary!! We definitely will be returning next time we go back to Tennessee. read more
This was our family's first rafting trip. As a mother, I was worried about the potential danger. I called and spoke . with a very friendly and informative person at Smoky Mountain Outdoors before booking. Our guide for the trip downriver was awesome. Aeron made me feel safe and at no time did I worry we were in any danger. She also put my young daughter at ease. She was very informative and kind and made our trip down the river a blast. We will definitely be returning on our next visit to the Smokies! read more
Great trip. Experienced staff. Anyone that wants to have fun can do the upper! If you arrive early be sure to check in . right away. They might be able to put you on an earlier trip. Also get on the website so you can do the online waivers to make it faster as well read more
These people are absolutely the best. We stayed at the campground right next to them and the fireworks were phenomenal, . the best we have seen in a long time. The kids loved it. The river guide Nyla was wonderful. Cannot Express how great these guys are! read more
Great family adventure. Well run and clean. Excellent was to get a little thrill on some Class 3 and 4 rapids. Had a . great time with our guide, Tom and didn't even miss the other guide that fell out on the Lost Guide rapids earlier in the day . read more
We went on an excursion with SMO today and our family had a great time. Our guide, D.J., Did an excellent job and was . very entertaining on the bus ride to the drop off point. He made the rapids a little more lively with his approaches and made it exciting. We would do this rafting again. read more
This place is AWESOME! My girlfriend and I went here for our first time rafting and they did NOT DISAPPOINT!! Staff is . super friendly and funny. We had Corey as our guide and he was very knowledgeable about the river and made everyone comfortable! We will definitely be back!! read more
Great experience from the time we arrived. We all had a wonderful time on the upper river tour. The kids ages 8, 9, . 11&12 haven't stopped talking about it! Our guide was knowledgeable and very helpful too! read more
Awesome! This was my favorite thing to do. So much fun and they kept you safe. The guides know how to have a good . time while keeping you safe. Beautiful views! read more
What an exhilarating and fun experience! We had a discount with this company through CLIMB Works Zip-Lining Company. . Our tour guide, Walker, was energetic, engaging, and did a great job with giving clear directions on what to do on the raft. Beautiful views down the river beside I-40. Our group of 7 (8 including the tour guide) all managed to stay on the raft! It was all of our first times going white water rafting, but would definitely be up to doing it again! read more
Amazing trip! Friendly and knowledgeable guides. Had the upper river ride with guide Tye who was fun and willing to . answer all my son's questions. Did the lower river with guide Chuck who was nice. Felt safe and had a great time! read more
Our guides for our party of 12 were friendly and made it as fun as possible. The lower pigeon was less rough than we . hoped, so its a great option for anyone with small kids. Compared to same rating Colorado waves it was an easy smooth ride. I would do the upper pigeon next time.We made reservations the day of and had a spot 2 hours later. During booking, we asked about social distancing on the bus ride and they assured that they do separate groups with empty seat rows. The check in office had plenty glass barriers for the cashier. We had felt it would be a safe trip with only minimal exposure to one guide, and with them sitting behind us on the boat.The bus ride back is not what was promised. At the end of the trip, the guides said we had seats with space around and we could get on, but as we boarded we saw it was packed with no social distance around our seats. We were crammed in tight with the guides standing in aisles and all seats filled. Then one of the guides (not ours) stood directly in front of our group with no mask on, in front of my 71 year old mother in law that had a mask on and made jokes, and didn't take the hints to stand back.After the day was over, the manager apologized and promised to work on improving while giving us a refund. We didn't ask for a refund, but it indicates to me they are serious. read more
This was a great time. The guides were Awesome. We had Brett on the rapids and he knew the river so we'll.On the . lower half we had Hayden an she was very good as well. The were lively and engaging. They were everything you would want in river guides. read more
My wife and I decided to go white water rafting for our anniversary and Smokey Mountain Outdoors did not disappoint. . Our guide Caleb was an amazing guide. He was a great teacher before we got started and he showed us a great time. There are many rafting companies in the area but I highly recommend Smokey Mountain Outdoors. Everything in my opinion was top notch and I can't wait to do it again. read more
Great rafting experience for the family. Option for higher or lower level whitewater rafting. Guides are really good. . Open four days a week when water is released from the dam upstream. In total, about a three hour tour. Highly recommended! read more
We were late and missed our rafting time, but they had room on the next tour. We were definitely happy for that. It was . a fun activity for our vacation, will do again if in the area! Our guide, Mika, was very friendly and professional. read more
Great experience! Thanks to our tour guide Mike our group had a blast. The river was beautiful and the rapids are great . for beginners who have never been white water rafting before. Would highly recommend to do, and shout out to Big Mike ! read more
Very highly recommend SMO for anyone wanting to raft through the smokies! This was our first time ever rafting. We had . so much fun! Entire trip lasted around 2 hours. Fantastic views throughout the trip. Our guides were awesome and fun to raft with! read more
It was a great first time experience for our family. Our guide Matt, was extremely professional. Our raft capsized . during one of the class 4 rapids (!!), and Matt as well as the other tour guides all worked together calmly and quickly to get us together. It was his first time in that situation but he was trained and quick. Although it is very unlikely, it can happen! The river is real and relentless, just as the mountains. But as long as everyone works together, even during something like that, it can be an enthralling experience. Especially with such professionalism and expertise from the guides. Kid friendly. Safe. And will make a great memory. read more
Our trip was in August we had a Great experience and Tyler our Guide was Great.. Cant wait to go again!
Great family fun! Adventure through the mountains and down the Pigeon River with professional guides. It's a blast!
Went on my first rafting trip here and it was absolutely incredible. We saw a Whitetail deer walking along the bank not . 50′ from us, a BALD EAGLE soar right over our heads, and had an incredible guide in Abe who not only kept incredible conversation with his humor & knowledge of the area – but also took care of the 4 of us when we fell in after a particularly tricky rapid. I could not have imagined a more perfect trip, and cannot recommend it highly enough! read more
What a fun experience! My husband and I went white water rafting with Smoky Mountain Outdoors and had a blast! The . instructor that we had was so much fun and experienced and you can tell just how much he loved what he does. There are many different rafting companies in this area but I would 100% recommend using this company for your rafting experience. read more
We had an amazing time with our guide Maddie. 3/4 of our group were newbies, but her instructions were clear, and we . all had a great time and a successful run down the Pigeon River. We'll definitely be back! read more
Our guide Makenzie made it fun for two young boys, two women, a teen girl and a grown man. No small feat. We laughed. A . lot. She taught us about history on river and asked us about us. Price was good, they ran smooth operation! read more
Fun, Fun, Fun! Did I say Fun? From Maggie Valley area you will drive less than 45 minutes to this destination just off . I-40 in Tennessee. They offer multiple craft times including a 1630hrs (4:30pm) time that will save you some hillbilly dough! Lots of parking, decent bath house/changing rooms and of course a gift shop. Skip the overpriced photos that they offer. Do enjoy your trip and have a blast. Enjoy! read more
We did the lower level course as an introductory step for our 4 kids. Our guide Judo was amazing and patient with our . family of 6. What a great overall experience. It was a fantastic way to work as a family and how the staff encourages that is amazing. Our kids are already wanting to do this again, which in my mind is far worth more than 5 stars! read more
This whitewater rafting trip was the highlight of our family vacation. Top notch organization. Our guide, TJ was . terrific. Can't wait to do it again read more
Really great! It was our first white water rafting experience and it was a lot of fun! Our guide Jason was amazing and . super knowledgeable about the river, surrounding area, and rafting. He also have us some great tips for dinner and hiking spots. This was definitely the highlight of our trip. 10/10 would recommend. read more
Our guide John was warm, engaging and funny and made sure we had a safe and great time! Very efficiently run operation . from start to finish. I like that there are various trip options as well depending on ability and age. Will definitely be returning! read more
The upper river tour was great and Brie was a great guide. I would recommend Smokey Mountain Outdoors. They were all . pros and the guides really loved their work. read more
Absolutely fantastic experience here. Our guide Jean Paul was extremely experienced, funny, nice, and inclusive. Really . made the experience for the 7 of us on the raft. The river is perfect for rafting newcomers, and is quite easy for experienced rafters. Would definitely recommend Smoky Mountain Outdoor to anyone looking for a rafting trip while they are here. read more
Source https://www.advantagegrandcanyon.com/upper-lower-grand-canyon-rafting-better/
Source https://www.advantagegrandcanyon.com/how-to-best-grand-canyon-rafting-adventure-ever/
Source https://www.smokymountainrafting.com/trips/lower-river-rafting/