Paddling on the Little Miami River
Navigating the Little Miami River is an experience as much as it is a lesson in the importance of healthy waterways. Since 1967, one family has helped people make that connection.
June 2021
BY Chez Chesak | Photo courtesy of Morgan Canoe & Outdoor Adventures
June 2021
BY Chez Chesak | Photo courtesy of Morgan Canoe & Outdoor Adventures
Normally mellow, mild and relatively shallow, the Little Miami River can spirit you away from your day-to-day grind during a relaxing, natural detox, and Morgan's Canoe & Outdoor Adventures is just the livery to facilitate your float. Bob and June Morgan started renting canoes from their Warren County farm in 1967, and, by doing so, became the first livery on the Little Miami River. Now, their children continue the family business and host up to 30,000 people per year for either 3-mile trips, which take an hour to 90 minutes, or 6-mile trips, which are two-to-three hours long.
As you alternate between paddling and just letting the current pull you downriver, you'll take in the lush scenery, relish the din of riffling waters, watch the clouds pass overhead and generally feel your stresses, well, float away. It's a great day activity for virtually anyone, including families. Morgan's Canoe & Outdoor Adventures also regularly facilitates scout troops, alumni associations and other groups. Eldest son Gary Morgan notes that paddle sports in general have exploded over the last 10 years, especially kayaking.
"It's not all about whitewater these days," he says. "You can get out there on an estuary and have a quiet, wildlife-oriented event on a gentle body of water, which is just a much more accessible experience."
The Fort Ancient location in Oregonia is the family's original livery, but the Morgans now also have one in Brookville, Indiana, on the Whitewater River; a campground with cabin rentals in Morrow, Ohio; and Morgan's Jungle Lodge on the Osa Peninsula in Costa Rica. The Oregonia and Brookville liveries rent canoes, kayaks and rafts, while Brookville has tube rentals as well as a campground and cabins.
The company has a long tradition of river conservation, which started with its founders. Bob and June helped found what is now Little Miami Conservancy, which, in turn, helped the river achieve National Wild and Scenic River status in 1973 — the first river in Ohio to be granted the designation. That passion for river conservation has now passed on to the couple's five children.
"It's a labor of love to protect the river while sharing it with others, explaining to them the uniqueness of the entire ecosystem," Gary says. "We leverage the business to enlighten people on river conservation, and we do that regularly through educational programs."
The livery routinely works with schools and nonprofit partners to escort hundreds of southern Ohio youth onto the river each year, teaching them about stream quality monitoring and helping them identify the organisms that live there.
With the recent rush to get outdoors, business has been booming. Morgan Canoe & Outdoor Adventures now has a reservation system for its growing list of paddlers and is often at capacity on weekends. During those times, the livery's put-in area can be a little frenetic, but that's quickly replaced by a quieter, more introspective experience as individuals and groups find their own pace and spread out from one other on the water.
It's easy to even have a bit of solitude among the river's bows, meanders and eddies. Or you can absorb the energy of passing families, groups and troops as they enjoy the river together, with the little ones curiously asking questions about everything they see.
Not only will a paddling adventure on the Little Miami River allow you to break up your routine, get outside, convene with nature and prompt your workday stresses to slip away, you just might learn something in the process. Perhaps you'll even fall in love with rivers — whether for the first time or all over again.
5701 St. Rte. 350, Oregonia 45054, 513/932-7658, morganscanoe.com
Related Articles
Autumn Adventures in Grove City, Ohio
Whether you're looking to be active outdoors, take a shopping trip or dig into great food and drink, this central Ohio city has an experience to match. READ MORE >>
Experience Summer in West Virginia
Whether you're looking for family fun and relaxation, history and music, or whitewater rafting and outdoor adventure, these four Mountain State spots deliver. READ MORE >>
4 Western Pennsylvania Spots for Culture, Nature and History
Head across the Ohio border to explore these cultural attractions in Pittsburgh and the surrounding Pennsylvania countryside. READ MORE >>
Where to raft little miami river
Before you start paddling in the Little Miami River, there are several things you should know. Here are the basic rules you should follow. After you have read them, you should have a clear idea of how the river runs.
If you don't have your own kayak, you can rent one from a livery and paddle for free. You can also find out the conditions of the river and where liveries are located. You should also know the conditions of the river and get tips on choosing the best kayaking trips.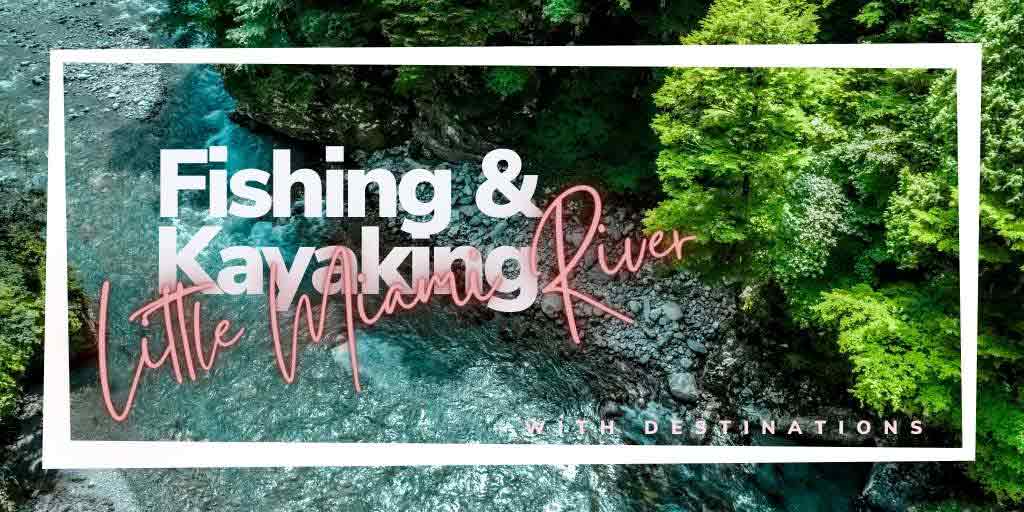 Jump To A Section
Top Kayaking And Canoeing Destinations Near Little Miami River
If you're looking for the best Little Miami River kayaking destinations, you're in luck. The Little Miami River is an oasis for outdoor enthusiasts. In this article, we'll look at Harsha Lake, East Fork State Park, and Morgan's Twilight Canoe & Dinner for 2. You can also read about the best kayaking experiences along the river's East Fork.
For some amazing kayaking experiences, you'll want to book a trip with a guide! However, before your trip, check the river flow before you head out. It can change quickly during periods of heavy rain. You should always carry your cell phone, but a GPS transmitter may be worth the investment, particularly in less-developed areas.
Besides, you can also enjoy rafting on the Little Miami River, where there are many Class III and IV rapids to explore.
Those who enjoy paddling in southwestern Ohio will enjoy the Little Miami River. The river spans five counties and 111 miles of water. The recommended launching site is near Fort Ancient. You can rent watercraft from Morgan's Canoe Livery, where you'll also find other services and amenities.
When planning a kayaking trip, consider the location of liveries for the river so that you can get the best service. Let's have a look at some amazing kayaking destinations around Little Miami River;
The Little Miami River is a Class I waterway, meaning that it has been rated as the most difficult stream to boat on in Ohio. It has been labeled as one of the most challenging whitewater rivers in North America due to its numerous Class III-IV rapids. Can kayakers navigate the entire river without getting wet?
That is a difficult question to answer, as there are portions of the river where it is possible to paddle from start to finish and other sections where it is necessary to portage around obstacles. But the kayak trip can be completed if paddlers are experienced and have a good map. The Little Miami flows through downtown Cincinnati before emptying into the Ohio River just north of downtown.
East Fork State Park
If you are looking for a great place to kayak on the Little Miami River, you've come to the right place. The Little Miami Conservancy has a great list of parks that offer easy access to the river and free river maps. You can also use US Highway 50 to get to the park from the east or west. If you want to kayak and camp overnight, there are several available.
This sprawling park is filled with natural beauty, including a beautiful lake that's fed by the Little Miami River. Visitors can enjoy kayaking in coves, and camping is allowed for dogs. Naturalist-led hikes are available throughout the park, and there are even Saturday night movies and geocaching. You can also explore the park's ancient Indian mound, 1860s church, and extensive hiking trails.
The river is also home to the world-renowned Little Miami Scenic Park. The park is located in the Little Miami Valley and was established in 1979. The park is a popular green space, and many people choose this location when kayaking on the Little Miami River. Its rocky and pristine waters make for a great kayaking adventure. And the park is also a great place to learn about fly fishing.
If you are looking for a great place to kayak in Ohio, look no further than the Little Miami State and National Scenic River. You'll find beautiful scenery and historical sites along with its twists and bends, and it's all a matter of getting started. And while you're here, don't forget to visit the Little Miami Scenic Trail. You'll be glad you did.
While kayaking on the Little Miami River, remember to be courteous of property lines. In many places, property lines are drawn without regard to the river's flow. As a result, paths can change due to natural events. In the case of a logjam, the river will decide the path. If you aren't careful, you could end up with a logjam on your kayak.
Harsha Lake
If you want to find some of the best kayaking spots in the country, you need to look no further than William H. Harsha Lake, an impoundment of the Little Miami River's East Fork. This lake is the second deepest in Ohio and is open to motorized boats. The lake features a wide expanse of water that is perfect for kayaking, as well as several swim areas. Several boat ramps are also available.
Located in CLERMONT COUNTY, this little section of Little Miami is accessible by car. Take the ELMWOOD ROAD, and then turn right onto Backbone Creek. From there, it is about five miles to Harsha Lake, the mouth of Little Miami. Then, take the Little Miami River to the north, where the river's East Fork begins. The East Fork of the Little Miami River begins at the town of Batavia.
kayak or canoe for your trip from businesses in Little Miami. The Little Miami Conservancy has different watercraft for rent. Rentals can help you find new places or even make transportation and shuttles easier. You can also ask other paddlers for tips and tricks that they have used to find the best places for kayaking. When choosing a destination, it is important to take into account the water levels.
There are several parks and recreational areas along the Little Miami River. Little Miami Scenic Park and Little Miami River Gorge are great places to explore the river. They are both federal and state-designated scenic rivers.
In 1967, Ohio University's Development Planning Institute published the Little Miami of Ohio Study, a comprehensive plan that featured maps and black-and-white photographs. The report also proposed building a stretch of parks and recreation along the river.
While kayaking in the river, be sure to keep in mind that the creek is dangerous at this level. In addition, swimming won't be a good decision here. A portaging dam on the river left is available if you decide to paddle through the creek if you do not want to paddle through it. You can also take a trip to the river north for swimming. Just make sure to check the weather before you go.
Top Fishing Destinations In Little Miami River
The Little Miami River is a great place to fish for a variety of different species. The water quality of Little Miami is always amazing for kayaking and fishing. The river's natural beauty has attracted locals for decades. The Little Miami Conservancy, which owns 53 percent of the riverfront, is working hard to keep the area healthy.
Since 2007, the river has met the Ohio Environmental Protection Agency's standards for a clean waterway. The Conservancy's efforts have paid off: 84 species of fish have been restored to the river. And the river has met or exceeded all water quality standards since 2007.
Here are some of the best fishing spots in the river:
The Ohio State Fairgrounds offers great fishing for largemouth and smallmouth bass, catfish, crappie, and bluegill. Here we particularly cover kayak catfishing destinations.
The Falls on the Little Miami River offers good fishing for walleye, perch, and bass.
Parkersburg offers excellent fishing for largemouth and smallmouth bass, muskie, striped bass, carp, and bluegill.
Little Miami River Kayaking And Fishing Map
The Little Miami River is a tributary of the Ohio River in southwestern Ohio. It flows through five counties and joins the Ohio River east of Cincinnati. The Little Miami Scenic State Park and Ohio to Erie Trail both follow the river's banks. Ohio to Erie Trail project aims to connect the Little Miami River with the Ohio River. The Little Miami River is a scenic river that provides excellent fishing opportunities!
The river is also popular as the Miammee, the Miniami, and the Kleine Miamme Fleuve. Its historical weather may differ from the weather recorded at the Cincinnati Lunken AP weather station. The MCD publishes a map of the Little Miami River, as well as the water trail. The map also shows access points, river miles, and safety information. The map is available for download online.
Access Points To Little Miami River
There are numerous public kayak and canoe access points, from the Thaxton's Recreation Area in southwest Cincinnati to Todds Fork Creek just north of Morrow. Todds Fork Creek is a small creek, about a half-hour drive from Cincinnati. Once the creek joins the Little Miami River, it is navigable at plus one foot of water. It is advisable to have some experience with kayaking before venturing into the creek.
The Mill Bridge Launch is another public access point. Located in the Greene County Park District, this launch is just a few miles from the put-in. It may cost a small fee to take out. From here, the river is 3.5 miles to four miles long, with small riffles and deep pools. It has a mud bottom and plenty of tree laydowns.
To improve public access to the river, parks in the area have been developed. For example, a county department in Oxford is looking to build a riverfront park on 50 acres near the Little Miami River. The property is between Penewit Road and River Edge Circle. There are three parcels on this property – two belong to the county, one to Bellbrook/Sugarcreek Parks, and one belongs to the county.
Why The Little Miami River Is Always Amazing For Kayaking And Fishing?
The Little Miami River is known for its kayaking and fishing opportunities. This beautiful waterway offers a variety of scenery, including rapids and wooded areas, making it the perfect place to spend a day out on the river. The Little Miami provides a challenging but fun paddling experience for all levels of kayakers.
Anglers can find a variety of species of fish in the river, from smallmouth bass to northern pike. Whether you're looking for a peaceful trip down the river or something more exciting with some Class III rapids, Little Miami is sure to have what you're looking for.
Water Quality
For many years, the water quality of the Little Miami River has been great, but recently, there have been some issues with the river's health. According to Michelle Waller, an environmental specialist with the Ohio Environmental Protection Agency (OEPA), the river has experienced problems with poor nutrients from treatment plants and agricultural runoff from farms.
But, unlike most major rivers in Ohio, the Little Miami River does not have a large amount of industry. Instead, it is largely protected by a network of tributaries, including Fosters Creek, Loveland Creek, and the Little Miami River.
It has a flowing length of about 25 miles, and its basin covers an area of about 440 square miles. The river is about 12 feet deep at its widest point, and its gradient ranges from 0.06 feet per mile to 0.10 feet per mile.
Recreational Opportunities Around Little Miami River
In addition to kayaking, you can also hike and birdwatch on the trails that cross the river. If you want to kayak with your family, check out the map of the Little Miami Scenic Trail, which features liveries and public canoe access.
You can also hike or bike along the trail and find restrooms and trail mileage markers. For example, the Little Miami Scenic Trail runs along the banks of the Little Miami River, while Ohio to Erie Trail is located in downtown Dayton.
One of the best things about Little Miami is its accessibility. The river is a popular destination for outdoor enthusiasts and has been popular for centuries. In the early days of white settlement, the Native American tribe called it home.
The Great Miami Riverway connects communities along its 99-mile stretch. Whether you're looking for a place to hike, fish, or bike, the Great Miami Riverway has something for everyone. Several paddle rental locations along the river way provide a diverse array of recreational activities. The riverway has been designated a National Water Trail, and there are plenty of accommodations, restaurants, and other amenities to support outdoor recreation.
One trail that links these trails is the Little Miami Scenic Trail. This 71.5-mile point-to-point trail, which parallels the river, is accessible year-round. The trail was built along the former Little Miami Railroad right-of-way and is the longest in the Miami Valley.
Located in Miamiville, the trail is protected for its natural beauty, panoramic setting, and historical significance. Recreational opportunities on the Little Miami River are available on both public and private property.
Kayaking Guidelines For Little Miami River
Kayaking on the Little Miami River can be a rewarding experience. Here are some guidelines to help make your kayaking experience on the river safe and enjoyable:
Stay within the marked channels. The river is well-marked with buoys and markers, but there are also frequent signs warning you of hazards ahead (such as rapids). Obey these signals!
Use common sense when navigating around rocks and other obstacles. Be aware of your surroundings and take care when moving around them.
Stay close to shore whenever possible. The stream banks provide plenty of places to stop for lunch or rest, making it easier for you to get back onto the river quickly if something goes wrong.
There are many places to kayak on the Little Miami River. Some popular kayaking spots include the North and South Forks, the East Fork, and the West Fork. It is best to check with the Little Miami River Conservancy for current water conditions before hitting the water.
It is possible to swim in Little Miami, although the water can be cold and murky. The river has a strong current and can be difficult to navigate, especially for those not familiar with the area. Swimmers should always check local conditions before swimming in a body of water and be sure to use caution when near underwater obstacles.
The Little Miami River averages around 22 degrees Fahrenheit during the winter months. In the summer, it can reach temperatures up to 90 degrees.
Water Levels Of The Little Miami River
When it comes to water levels, Little Miami is the best place to go kayaking. The Little Miami flows through several neighborhoods, including Fairfax and Mariemont. The river runs through Otto Armleder Park, as well as through the former Lunken Airport (where American Airlines was founded).
The Little Miami empties into the Ohio River at California, a southeastern Cincinnati neighborhood. In addition to being a great kayaking spot, this stretch of Little Miami is home to a wonderful nature preserve.
Check The Conditions Before Kayaking On The Little Miami River
Before deciding to go kayaking on the Little Miami River, you should check the river gauges for current levels. There are four river gauges along the Little Miami River. The river gauges are located in pooled-water areas, so they give more stable readings.
It is best to check the gauges directly north of the spot where you plan to start your river paddling trip. It's also important to be aware of the rules and regulations regarding water sports on the river.
One of the liveries located on the river has closed its operations this weekend due to the high river levels. The liveries have been informed by the Core of Engineers of a 2,500 CFS release to the river. That means that the river will be flowing at between 3,500 and 3,700 CFS over the weekend.
Therefore, it is best to plan your kayaking trips in advance. There are a number of kayaking and canoe parks located along the river, but the river is still dangerous.
Popular Canoe And Kayak Trips In Little Miami River
One of the most popular canoes and kayak trips in the Little Miami River is the Class II-III Trip. This trip is perfect for those who are looking for a leisurely outing with plenty of stopping to enjoy the scenery. The trip begins at the confluence of the Little Miami and Kentucky rivers and takes paddlers downstream before turning around and proceeding back upstream to begin again.
If you're looking for a more relaxing trip, the Hocking Hills region in Southeastern Ohio is another great option. Here, you can enjoy the same stunning scenery of Hocking Hills State Park while paddling. Hocking Hills Canoe Livery offers canoe, kayak, and rafting rentals. You can also try your luck on Big Darby Creek in central Ohio. The river is a National Scenic Creek, and its calm waters are ideal for beginners and families alike.
Morgan's Twilight Canoe
If you are looking for an adventurous and romantic date night, you should consider booking a Morgan's Twilight Canoe and Dinner for Two experience. This three-mile guided canoe trip down the Little Miami is accompanied by a steak and salmon cookout and a two-for-one special dinner.
Alternatively, you could opt to do a full triathlon: a six-mile paddle, 5.5-mile run, and an eight-mile bike ride – all in one amazing experience.
You can also try a guided canoe trip down the Little Miami River at Morgan's Canoe & Outdoor Adventures. Bob and June Morgan founded this livery on the Little Miami River in 1967, and today it hosts 30,000 people annually. Choose from a three-mile trip, which takes an hour to 90 minutes, or a six-mile trip, which will take about two to three hours.
The best time to go on a kayaking adventure on the Little Miami Scenic River is early morning. The water is glassy, and only the sounds of nature are noticeable. This is especially true during the fall season. The ambiance at Morgan's Twilight Canoe is peaceful and tranquil, and the fall foliage and birds will add to the overall experience. You can also paddle the river on your own or rent one from the staff.
There are a couple of public access points along the river. Morgan's Outdoor Adventures offers canoes, kayaks, and rafts and provides transportation to the launch area. Public access points include Rogers Park, Lake Isabella Kelley Preserve, and Bass Island, Armleder Park. You can also rent a car from the Port of Miami. Once you've found your favorite kayaking destination, you'll want to start planning your next trip.
Morgan's Twilight Canoe & Dinner for Couples
Here you can enjoy a romantic date night on a three-mile guided canoe trip on the Little Miami River. Morgan's Outdoor Adventures and Valley Vineyards have partnered to create a special evening, Twilight Canoe & Dinner for Two. The dinner includes a steak or salmon cookout and lives music. Alternatively, sign up for the Little Miami Triathlon, a six-mile paddle, a 5.5-mile run, and an 18-mile bike ride.
In conclusion, kayaking on the Little Miami River is a great way to spend a summer day. The scenery is beautiful, and the water is cool and refreshing. Whether you're new to kayaking or an experienced paddler, there's plenty of fun to be had on this river. So pack your fishing gear and head out for some fun in the sun!
You Might Also Like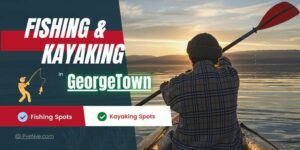 The Best Fishing And Kayaking In Georgetown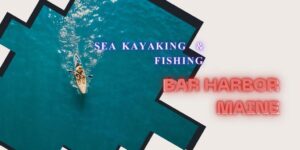 March 3, 2022
Get The Most Of Sea Kayaking In Bar Harbor, Maine
August 16, 2022
Florida Whitewater Rafting Tours
Since Florida is the flattest state in the nation, whitewater rafting is obviously not one of its major attractions. However, just because whitewater rafting in Florida is scarce, that doesn't mean there isn't good whitewater rafting near Florida. Just a few hours north of the border, Floridians can raft on Tennessee's famous Ocoee River, the most popular rafting destination in the entire country.
Read on to find out why so many rafters choose the Ocoee River, the many rafting deals offered and the incredible array of other activities you can enjoy during your stay.

Reasons to Choose the Ocoee for Group Rafting Trips Near Florida
One of the reasons Florida residents love the Ocoee is its proximity, being only a six-hour drive from Tallahassee, a seven-hour drive from Jacksonville and an eight-hour drive from Orlando. But this river attracts Florida residents for many other reasons as well, including the following.
1. Breathtaking Scenery
Whitewater rafting on the Ocoee doesn't only offer excitement — it also offers stunning natural beauty and landscapes very different from those found in Florida. While on the river, you'll pass through the Cherokee National Forest, where you can admire the lush canopy and majestic peaks in the distance.
2. A River Fit for Olympians
We mean this literally, as the Ocoee River was the site of the whitewater, canoe and kayak competitions for the 1996 Olympic Games. Typically, the Olympic Games have to create a purpose-built area for these types of contests, but the Ocoee River was so perfect for these sports that it is the only natural river to ever host Olympic kayak and canoe events.
3. No Experience Necessary
If you live in Florida, there's a good chance you've never been whitewater rafting before, and you may wonder whether you can handle a river that once played a role in the Olympic Games. However, the Ocoee has sections that range from Class I — easy — to IV — highly challenging — so whether you're a first-timer or a longtime rafting fanatic, there is a section of the Ocoee that's perfect for your skill level. The only requirement for the best Florida river rafting experience is that you're at least 12 years old.
4. Reliable Water Flow
Many rivers around the world, including ones ideal for whitewater rafting, run dry during droughts or less rainy seasons. However, with the Ocoee, this is never a concern — in 1983, the U.S. government agreed to release water from the dams along the Ocoee for the sake of whitewater recreation on the river.
That means you can always rely on the middle section of the Ocoee for the more challenging Class III and IV rapids and the Upper Ocoee for over 20 Class IV rapids. During the summer, the dam releases 1,250 cubic feet of water per second, which makes for a thrilling rafting experience.
5. Popularity
The Ocoee doesn't just attract visitors from Florida, but from all over. The Ocoee's middle section draws over a quarter of a million visitors every year. Come and see for yourself why so many rafters choose the Ocoee for their rafting adventure.
6. Affordability
Unlike many other top tourist destinations, you won't have to break the bank for a trip on the Ocoee. Raft1 offers affordable Florida group rafting trip costs, including ones for corporate teambuilding, family vacations and solo adventures.
7. Access to Amenities
Because the Ocoee attracts hundreds of thousands of visitors every year, there are many amenities available in the area, all of which exist without compromising the scenic beauty. Whether it's a hotel, restaurant, campground, or another type of lodging, you can easily find anything you need.
8. Proximity to Other Fun Activities
The Ocoee River and surrounding Cherokee National Forest offer a variety of outdoor adventures, some of which you cannot experience in Florida.
Canoeing, kayaking and tubing: Gentler sections of the Ocoee are great for canoeing, kayaking, boating and other activities. When the Ocoee crosses over into nearby Georgia, where it changes names to the Toccoa River, the waters are perfect for tubing.
Hiking: The Appalachians have no shortage of natural beauty, and there are countless hiking trails you can take to experience its beauty up close. : Raft1 offers visitors the opportunity to go mountain biking on the hundreds of miles of trails in the nearby national forest. : If you'd like to enjoy a bird's-eye view of the beautiful Blue Ridge Mountains, you can join one of Raft1's zip line canopy tours, which feature zip lines, suspension bridges, treetop sky towers and a cargo net at the peak of Southern Pine Forest. : Explore the beautiful Tennessee and Georgia mountains in an equestrian fashion by taking one of Raft1's horseback riding adventures.
Great Smoky Mountains National Park: This UNESCO World Heritage Site is the country's most visited national park, and its eastern entrance is just a two-hour drive from the Ocoee.
Although beautiful natural scenery surrounds the Ocoee River, that doesn't mean it's in the middle of nowhere. It's just over an hour's drive from the city of Chattanooga, where you can check out the following attractions.
Chickamauga & Chattanooga National Military Park: Chattanooga is well-known for the battles that took place here during the Civil War, and is home to the country's oldest and largest Civil War park.
Tennessee Aquarium: As one of the largest freshwater aquariums in the world, this famous attraction features a vast array of animals that live both above and below the ocean. : If you're traveling with kids, you can't miss out on this fascinating children's museum, which features exhibits and activities for all ages.
Ocoee River Florida Rafting Trip Prices
Rafting on the Ocoee is thrilling no matter how large your party is. However, we believe there's something special about paddling down rapids with your family, friends and teammates from work, which is why we've made it easy for groups to raft together by offering discounted rates.
The price for a rafting trip on the Ocoee depends on the size of your party and the day of the week. For instance, if you travel with a group of 11 people or fewer and go on a Saturday, the per-person rate is $43. If you visit with a group of 40+ people on a weekday, however, the per-person cost drops to $32.
The above rates apply to both Upper Ocoee and Middle Ocoee. If you'd like to do both sections in one day, we offer combo trips, including lunch, that start at $80.
Rafting, Zip Line and Mountain Biking Combos
As we mentioned before, there's a lot more to do on the Ocoee, including zip lining canopy tours. If you're interested in both rafting and zip lining, we offer the following combo packages.
Zip Line + Half Ocoee River Rafting Trip ($95): With this package, you can raft either the Upper or Middle Ocoee and then take our Ocoee Zip Line and Canopy Tour.
Zip Line + Full Ocoee River Rafting Trip ($165): As the most popular combo we offer, this package is like the one above, except you get to raft the entire river and enjoy a lunch break between the two sections.
Raft1 Mini-Ironman: Zip Line + Middle Ocoee River Trip + Three-Hour Mountain Biking ($120): This package is an introduction to our full Ironman trip that allows you to enjoy the excitement and beauty of the Ocoee River gorge, but is not as long as the full Ironman.
Raft1 Ironman: Full River Rafting + Zip Line + Mountain Biking ($195): This package truly separates the hobbyists from the dedicated athletes. On this trip, we start by guiding you down the rapids on both sections of the river, with a lunch break between. You will then zip line along a mile of cable while taking in views of the Blue Ridge Mountains and Cherokee Forest. Finally, you'll go mountain biking along the trails of the national forest.
Rafting, Zip Line and Horseback Riding Combos
Raft1 also offers packages that combine rafting, zip lining and horseback riding. If you choose this package, you will start the day by rafting, then enjoy a two-hour zip line canopy tour and end the day with a horseback ride through the mountains of Tennessee and Georgia. You can book this adventure here.
Lodging Packages
Are you looking for overnight whitewater rafting trips near Florida? Raft1 also offers great lodging rates for large groups, which include the following.
1. The Big Lodge
This two-story, log cabin-style bunkhouse has 44 single-person beds divided among four rooms. Mattresses come included, but you will need to bring along a sleeping bag, pillow and towels. There is also a kitchen with a microwave and refrigerator.
If you're coming during the summertime, you won't have to worry about getting hot, as the Big Lodge is air-conditioned. There are also two small bathrooms, and you can shower in the main bathhouse located just down the hill.
There is also a large deck and common room that are great for hanging out, meeting up or playing games. The deck also includes grills and picnic tables, and in the woods nearby, there is also a fire ring.
The rate for the Big Lodge is $15 per person per night. We require a minimum of $250 for a reservation.
2. The Small Lodge
This smaller, rustic lodge has 16 single-person beds divided among two bunk-style rooms. As is the case with Big Lodge, we provide mattresses, but you will need to bring a sleeping bag, pillow and towels. There is a small kitchen in the lodge equipped with a sink, refrigerator and microwave.
The Small Lodge also has air conditioning, which makes the lodge a welcome refuge during the hottest days of summer. There are also two small bathrooms, and showers just down the hill in the main bathhouse. The lodge also features a spacious screened-in porch on the side, which is great for playing games and hanging out.
The rate for the Small Lodge is $15 per person per night, and you must pay a minimum of $75 to reserve it.
3. Ocoee Camping on the Raft1 Outpost
If you and your group are interested in a more adventurous lodging arrangement, consider roughing it one of our campsites. We have two sites, each of which can accommodate three or four small tents.
If you choose to stay in our campground, remember to bring along some firewood, which you can buy locally, as well as garbage bags, water containers, grills, flashlights, matches, ground cloths, towels, sleeping bags, tents and chairs. For grilling, we recommend portable propane grills.
If your party needs more room than is available at our campground, you can stay at the nearby Thunder Rock Campground, only a five-minute drive away. The sites there are spacious and include a fire pit and picnic table. The rate is $12 per site per night.
For an Even Wilder Experience, Check out Rafting on the Chattooga River
If you're interested in delving deeper into nature and experiencing an even wilder river, you can look into rafting tours on the nearby Chattooga River. This river, which features breathtaking waterfalls and abundant wildlife, is in South Carolina and Northeast Georgia and is an excellent rafting destination for those seeking adventure and thrills. Southeastern Expeditions, the river's premier outfitter, offers rafting, canoeing and kayaking tours. The Chattooga features rapids ranging from Class II up to Class V, making it a great choice for both timid first-timers and experienced risk-takers.
Consider Joining an Outdoor Social Club
If you would like to take advantage of Raft1's group rates for Florida whitewater rafting trips, but cannot find enough people to join your party, think about joining an outdoor social club in your area that plans whitewater rafting tours for Florida residents to experience the Ocoee.
The Adventure Club of Gainesville arranges some of the best whitewater rafting trips for Floridians, taking care of all the logistics of planning whitewater rafting for groups from Florida. To become a member, you must pay the minimal monthly fees, which cover the costs of administration. This Florida adventure club has planned rafting trips to both the Ocoee and Chattooga rivers.
Raft1 Offers the Best River Rafting Near Florida
Choosing Ocoee River rafting for Florida residents and Raft1 to guide you down it is, we believe, the perfect combination for an unforgettable rafting experience. After all, the Ocoee River is the most popular rafting destination in the country, and Raft1 is the highest independently rated rafting tour company on the Ocoee River.
Our expert guides are passionate about providing the safest, most memorable experience for all rafters aged 12 or older. Book a tour with us today and find out why Raft1 has received more five-star TripAdvisor ratings than any other rafting company on the Ocoee River.
When you're looking for whitewater rafting near Orlando, Jacksonville, Tallahassee or anywhere else in Florida, feel free to call us at 423-799-2354 and we'll be glad to help you plan your trip, including when to raft, where to stay and the best places to eat. After all, we like to think of ourselves as not just raft guides — but tour guides!
Source https://www.ohiomagazine.com/travel/article/paddling-on-the-little-miami-river
Source https://pyenye.com/fishing-and-kayaking-on-little-miami-river/
Source https://raft1.com/ocoee-rafting/florida-white-water-rafting/