Choosing a River for Whitewater Rafting in Colorado
You want to go river rafting in Colorado! Good choice. Whitewater rafting in Colorado is one of the most popular summer outdoor activities. There are many rivers in the state where river rafting is available, but how do you choose which river for your adventure?
Denver and Colorado Springs are the two most populous cities in Colorado, and are also the most popular gateway cities for people traveling to Colorado, whether flying or driving. Among the many rivers in Colorado, the two rivers most visited for white water rafting in Colorado just happen to also be the two closest to these cities, the Arkansas River and Clear Creek. The popularity of these rivers for rafting is in large part due to their proximity to the Front Range cities as well as the amazing variety of scenery and rafting opportunities to be found.
The Arkansas River is the number one choice of rafting rivers in the United States, and possibly the world! Sporting the longest season for rafting in Colorado, the Arkansas River has rafting available from mid-March through mid-October. The Arkansas River corridor comprises the lengthiest state park in Colorado, the Arkansas Headwaters Recreation Area, at almost 150 miles of Colorado white water rafting adventure.
Arkansas River rafting near Colorado Springs and Denver has something for everyone. From family raft trips floating on gentle sections of the river to genuinely challenging adventures, raft trips are available from an hour or two to half-day, full-day, and even as long as three-day overnight trips. The lower portion of the Arkansas river near Canon City is only 45 miles from Colorado Springs and a scenic two-hour drive from Denver and has the advantage of the best water levels, typically warmer and drier weather, the longest season, and the great rapids of Bighorn Sheep Canyon for beginners and family rafting in Colorado. And…the amazing world-class whitewater of the world-famous Royal Gorge for the real adventure seekers!
If you're specifically looking for whitewater rafting near Denver, Clear Creek is conveniently situated just west of Denver along I-70 in Idaho Springs. Clear Creek is a very different style of river from the Arkansas. White water rafting, Idaho Springs style, is on a steep, narrow, fast moving and mostly continuous river. Due to terrain limitations (it gets too steep and fast!) trips are generally limited to fast-paced one-third to one-half day outings. Clear Creek is a mountain-fed river and consequently depends on snowpack and weather for its water. Due to the elevation and location the best times for rafting Clear Creek are typically late May to mid-August. As you are enjoying the scenic mountain mining area plan on getting wet on the crystal-clear water if you choose Clear Creek rafting!
Whatever river you choose for white water rafting in Colorado, you can feel confident you and your family or group will have a memorable Colorado adventure with scenery and adventure to stay with you long after you go home.
PHOTO GALLERY
Swipe to View More Photos
Current Specials
Stay up-to-date on current specials we're running in order to help friends and family get out and enjoy Colorado's Premier Whitewater.
Gift Cards Available
Need a great gift for the person who has everything? Give them the gift of adventure with a Raft Masters gift card!
Arkansas River Location
2315 East Main Street
Canon City, CO
Clear Creek Location
2804 Colorado Blvd.
Idaho Springs, CO
Best Time to Raft the Arkansas River
While yes, any day on the river is technically a good day, that doesn't mean some days aren't better than others. The Arkansas River, located in Buena Vista, CO, is one of the most famed rivers in the US and hosts some of the best whitewater in the nation! The Arkansas River has rapids ranging from class I to class V, making it a great river for all levels.
Like many of the rivers in Colorado, they are all natural and very seldom affected by dams. As they are all natural the snowmelt from the surrounding high peaks feeds the rivers throughout the season. When the snow starts to melt in May the water levels start to rise drastically and causes some raging whitewater. This typically marks the beginning of the rafting season. In some cases, the snow melts so rapidly that the water levels rise too high to where we cannot commercially raft down certain sections. Brown's Canyon, typically a class III whitewater section, is particularly awesome during high water! However, when Brown's is running too high you may have to portage around some low hanging bridges.
Once the water levels drop down, generally around mid to late June, the up river trips are the place to be! The more advanced rafting trips at normal levels are a blast! However, at low water, towards later in the season around mid-August, the more advanced whitewater trips get a bit more technical, as more rock features become exposed.
When determining when the best time to go rafting is, it all really comes down to water flows and what one is looking to get out of their rafting experience. When rivers are running low they can become unrunnable, or can make the rapids more technical. During high water the rapids become stronger, and while they may or may not become more technical they require much more strength to paddle through. So in actuality it is always a good time to raft the Arkansas River, just depends on what kind of paddling you would like to do!
15% OFF FALL ZIPLINE & VIA FERRATA TRIPS WITH PROMOCODE "15OFFZIPTRIP22"
Our
Locations
Breckenridge Outpost
(Blue River)
116 Huron Road
Breckenridge, CO 80424
Granite Outpost
(Arkansas River)
40671 US Hwy 24 N
Buena Vista, CO 81211
Idaho Springs Outpost
(Clear Creek)
Clear Creek Rafting Trips
431 Chicago Creek Rd.
Idaho Springs, CO 80452
NOTE: If using a GPS to find us, please enter 431 Hwy 103, Idaho Springs, CO 80452
Clear Creek White Water Rafting
Come experience an enjoyable, unforgettable Clear Creek river rafting trip with Colorado's premier Clear Creek rafting company: AVA Rafting. Gain a new appreciation for the natural environment and an adventurous and unique view of the Rocky Mountains. Let us help you create the memory of a lifetime with one of our Clear Creek Colorado rafting or zipline adventures! Clear Creek whitewater rafting navigates a steep, technical river with white water rafting sections appropriate for all ages and abilities.
Oh and also, Clear Creek offers some of the absolute best whitewater rafting near Denver. Just 30 minutes west of Downtown, these trips are the perfect Denver whitewater rafting destination!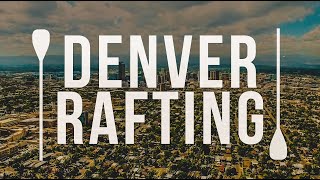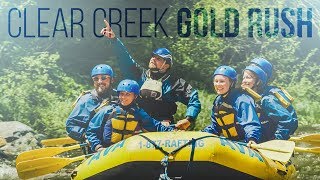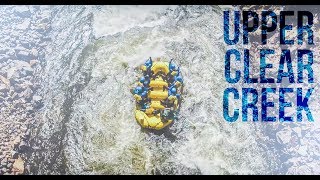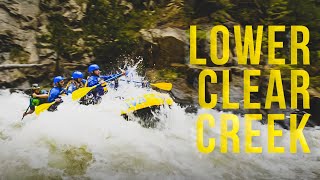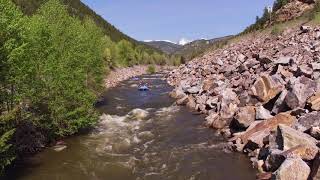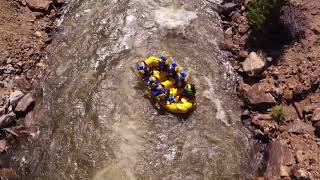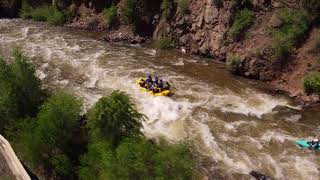 Location:Idaho Springs, Colorado
Drive time from Denver: ~40 minutes
Best time to raft: May – September
Ages: 6 years old and up
Duration: 1/3 day, 1/2 day, and full day
Other Activities: zipline & via ferrata
Gold Rush Section
Age Minimum: 6 years old
Rapids: Class II-III
Best Time to Go: May-August
Location: Idaho Springs, CO
Price: Starts at $44/person
Upper Clear Creek Section
Age Minimum: 15 years old
Rapids: Class III-IV
Best Time to Go: May-August
Location: Idaho Springs, CO
Price: Starts at $75/person
Lower Canyon Section
Age Minimum: 15 years old
Rapids: Class IV-V
Best Time to Go: May-August
Location: Idaho Springs, CO
Price: Starts at $80/person
TRIPS FOR EVERYONE
Clear Creek rafting has trips for all ages and excitement levels. We have trips for kids as young as 6 years old and 1/3 day long, to full day trips with thrilling class 5 rapids and a BBQ lunch on the river.
GREAT TRIPS FOR KIDS
Our Clear Creek Gold Rush rafting trip is perfect for families with kids as young as 6 years old. Join us on this exciting trip that takes you past the Charlie Tayler Water Wheel, through town and down exciting rapids such as Dizzy Lizzy, Power Line and Mountain Lion. Rafting Clear Creek is a great family adventure with AVA!
EXCITING PACKAGES
Not only can you experience the best rafting that Denver has to offer, you can package your rafting trip with our Cliffside Zipline trip or our Mount Evans Via Ferrata. Make the most of your adventure in the mountains with a multi-adventure package.
CLOSE TO DENVER
Clear Creek is conveniently located in the historic mining town of Idaho Springs, just 30 minutes west of downtown Denver and about one hour from Boulder, Breckenridge, Keystone, and Winter Park. Our Clear Creek outpost features part-day and full-day trips with multiple departure times from early morning to evening.
WHAT TO WEAR
You can wear a swimsuit with quick drying clothes over it. We do not recommend wearing any cotton because once it gets wet it can keep you cold and does not dry quickly. We will provide wet suits and splash suits. Most important, wear shoes that are secure to your feet. Water shoes and old tennis shoes work great. Please don't wear flip flips or crocs.
WHAT TO BRING
Appropriate shoes that stay secure to your feet; no crocs or flip flops. Don't forget waterproof sunscreen and sunglasses. Don't bring your favorite pair or make sure you have croakies so they don't fall off. Lastly, make sure to pack a water bottle to stay hydrated throughout your rafting trip.
Our Clear Creek rafting trips are great paired with a Cliffside Zipline tour or the Mount Evans Via Ferrata tour. Join us for a full day of adventure with our rafting + aerial tour packages in Idaho Springs. Read more about our Clear Creek adventure packages by choosing your aerial adventure below:
Ziplining
Via Ferrata
Clear Creek in Idaho Springs will typically start running in mid to late April and will run through mid-August or early-September if the water levels allow.
Clear Creek stretches along I-70 from about Loveland to Golden, CO. The most popular section for whitewater rafting lies in Idaho Springs, CO, just about 30 minutes west of Denver.
Clear Creek rafting trips require children to be at least 6 years old, however, when water levels are high, the minimum age might rise.
ABOUT CLEAR CREEK
Clear Creek flows through Clear Creek Canyon in the Rocky Mountains directly west of Denver, following alongside I-70 until it connects to the South Platte. Clear Creek runs through the town of Idaho Springs, where the first gold was found in the late 1850s during the Colorado gold rush.
Located in an old mining valley in the Colorado Rockies, its proximity to Denver, Boulder, Summit County and Winter Park makes Clear Creek rafting an easily accessible favorite for locals and travelers alike. AVA is a premier Clear Creek rafting company in Colorado.
ABOUT OUR CLEAR CREEK TRIPS
Clear Creek is an excellent destination for gatherings of all sorts. We even book multiple departure times to fit busy vacationer's schedules! Whether you want an exciting and adventurous family reunion activity or a unique introduction to the Colorado wilderness or a different way to celebrate your bachelor party, Clear Creek has something to offer everyone. Because of its varying intensities and gorgeous landscape, Clear Creek is the premier whitewater location for anybody looking for a truly Colorado experience.
AVA has a trip for everyone on Clear Creek. The Gold Rush section is great for families with kids as young as 6. This 1/3 day trip is a great introduction to whitewater rafting in Colorado. The section you'll raft includes eleven Class III rapids as you paddle and splash your way down the Creek.
Looking to up the intensity? The 1/2 day trip on Upper Clear Creek allows you to conquer some of the most intense whitewater rafting on Clear Creek! Enjoy this steep, technical section that will keep your paddle moving. This trip is physically demanding and only for ages 15+.
Ready for the best Clear Creek has to offer? The Lower Canyon of Clear Creek trip is a 1/2 day advanced whitewater trip that is one of the most continuous sections of whitewater in Colorado. You will rush through impressive scenery and an even more impressive gradient that drops 150 feet/mile through the canyon.
AVA also has longer trips on Clear Creek. Combine the Upper Clear Creek and the Gold Rush for a 3/4 Day trip that includes lunch called the Outer Limits. Push your physical limits on our full day advanced trip, the Phoenix, which combines the Upper Clear Creek, the Gold Rush and the Lower Canyon into one jam-packed day with a delicious BBQ lunch in the middle!
A unique activity for team building or improving leadership skills: plan group river trips like corporate trips, wedding parties, scouts, athletic teams or bachelorette parties!
Source https://raftmasters.com/choosing-river-white-water-rafting-colorado/
Source https://www.breckenridgewhitewater.com/2014/best-time-to-raft-the-arkansas-river/
Source https://www.coloradorafting.net/river-trips/clear-creek/