10 warmest places in the US in January
If you live in the Western Hemisphere, chances are, you're craving some warmth and sunshine by the time January arrives.
And, in the US, while many states are experiencing a long, cold winter, others are basking in warm, dry temperatures.
If you're wondering where is hot in January in the USA, then keep on reading.
These 10 destinations are some of the warmest places in the US in January. Ideal for a winter vacation in January or February, come and get your fill of vitamin Sea (and D).
LET'S CONNECT
No spam, just unique travel and lifestyle content. Get your hands on 2 FREE capsule weekend packing lists and more gifts when you sign up.
1. Kailua-Kona, Hawaii
Slip on your flip flops and prepare for a sizzling winter beach vacation to Kailua-Kona, Hawaii.
Overall, Hawaii is the warmest US state to visit in January. However, the month's also the 'coldest' time of the year to visit the coastal town on Hawaii's Big Island.
Enjoy colorful sunsets at Kailua-Kona
Average low temperatures range from a pleasant 69°F (20.5°C) to a very nice 81°F (27°C). On the other end of the spectrum, average high temperatures in January range from 81°F (27°C) to 83°F (28.3°C). This makes Kailua-Kona one of the warmest places to vacation in January.
Best things to do in Kailua-Kona — which places are hot in January?
Kailua-Kona is blessed with white sandy beaches and warm waters. Because of this, swimming and snorkeling are some of the top outdoor activities along with sailing and hiking.
Many of Kailau-Kona's beaches take a bit of work to reach but they're worth the effort.
Makalawena Beach is a secluded beach cove blessed with plenty of fine white sand, lava rocks and 2 lava pools. It's located to the north of Kailua-Kona and is a good choice for beach lovers.
To the south of Makalawena Beach is Mahai'ula Beach. A little wilder than the former beach, you'll likely meet some turtles and even goats among its sandy shores.
A taste of Kona
Kailua-Kona's most famous export is its Kona coffee. Like French Champagne and Italian Parmigiano-Reggiano, Kona coffee can only be called this if it was grown in Kona.
If you love coffee, don't hesitate to book a Kona coffee tasting. Kona coffee is grown in the town of Holualoa and it's here where you can try a cup (or two).
Kona coffee cherries
Once you've had your coffee fill, head north of Kailua-Kona to the Kaloko-Honokōhau National Historical Park. Within the 1160-acre park, you'll discover temples, fishponds and ancient petroglyphs (rock carvings).
Kaloko-Honokōhau National Historical Park, Kailua-Kona
Where to stay in Kailua-Kona
With spacious villas set in lush tropical gardens, find your home away from home at Holua Resort. The resort boasts 6 outdoor swimming pools, 11 tennis courts and a fitness center.
Experience Hawaii from the 1880s with a stay at the Wyndham Kona Hawaiian Resort. Rustic bungalows with palm thatched roofs make it one of the most popular places to stay in Kona.
The resort has 2 outdoor swimming pools, a children's pool, 2 hot tubs and a barbecue area.
2. Lahaina, Hawaii
On the west side of Maui sits the historic town of Lahaina. It was once the capital of the Hawaiian Kingdom, and was also a whaling village during the mid-1800s.
Today, the town draws in visitors with its attractions, restaurants and of course, its weather. Come January, average low temperatures in Lahaina range from 62°F (18°C) to average highs of 78°F (26°C).
Unmissable activities in Lahaina — warmest places in the US in January
At the top of the list of things do in Lahaina in winter is to join a whale watching tour. The channel off the Lahaina coast is where you can see humpback whales in their natural habitat. After spending time above water, be sure to explore beneath the surface at one of the best snorkeling spots in Maui.
To understand more about the town's past, the historic trail is an excellent starting place. The Lahaina Visitor Center, located in the old courthouse, provides historical walking guides for guests to do a self-guided tour.
The trail will take you to 62 sites, all of which showcase Lahaina's rich history. It takes around one hour to complete.
Lahaina's landmark tree
While collecting your walking guide, be sure to stop by an iconic Lahaina landmark. The Banyan Tree was imported from India in 1873. Today, it stands at over 60ft and is one of the largest of its species in the United States.
Grab some shade beneath the grand banyan tree in Lahaina
With temperatures in Lahaina tending to be on the warmer side, even in January, its branches provide the perfect shade.
Where to stay in Lahaina
How does a beautifully designed cabin, surrounded by tropical gardens, in central Lahaina sound? The wonderful Kulani Mani offers its guests just this, and more.
The property's located across the street from the downtown area but is quiet enough to get a good night's sleep.
Outside Pioneer Inn in Lahaina
Immerse yourself in the history of Lahaina by spending a few nights at the Best Western Pioneer Inn. Built in 1901, the hotel blends a historic past with modern facilities.
Located in the center of Lahaina, you'll be within walking distance of all the top sights.
3. Yuma, Arizona
Yu-ma never have heard of Yuma before, but this city in southwest Arizona is ideal for US winter sun seekers.
Yuma was awarded the title of 'sunniest city on Earth' by Guinness World Records. Given its proximity to California and Mexico, you can expect dry weather and sunshine at least 91% of the year.
You won't be surprised to read that Yuma attracts up to 85,000 out-of state visitors each winter. Average weather temperatures in Yuma in January range from lows of 47°F (8.3°C) to highs of 70°F (21°C). To add to this, according to the National Climatic Data Center, Yuma receives an annual rainfall of just 3 inches.
The Kofa National Wildlife Refuge ©Visit Yuma
Top things to do in Yuma in winter
Arizona, in general, is known for its vast deserts and is a perfect destination for outdoor lovers. In Yuma, you can partake in a range of outdoor activities like hiking, biking or camping. The state parks or national wildlife refuges are popular destinations for outdoorsy types.
Yuma's varied outdoor activities makes the town one of the cheapest warm winter vacations in the USA. If you've brought your own gear, you really only need to budget for food and accommodation.
The magnificent Imperial Sand Dunes indulges your inner Instagrammer as well as your adventurous spirit. For water-bound adventures, the Colorado River and Yuma's lakes will satiate your passion for winter outdoor activities.
Soak up the sun in the outdoors in Yuma ©Visit Yuma
On the other hand, if water sports do nothing for you, enjoy the scenery for what it is. A picnic by the water accompanied by plenty of Arizona sunshine isn't a bad way to pass the winter.
Don't visit Yuma without stopping by its 2 state parks. The Colorado River State Historic Park is near to downtown Yuma and is a fascinating point of interest. The site documents the history of the Colorado River's role in the development of Yuma and the region.
Colorado River State Historic Park, 201 N 4th Avenue
Also located near downtown Yuma is the Yuma Territorial Prison State Historic Park. The former prison was open for 33 years from 1876 to 1909, housing a total of 3,069 prisoners.
Inside Yuma Territorial Prison ©Visit Yuma
Today, the site's open to visitors to explore its grounds and to discover more about its past inmates.
Yuma Territorial Prison State Historic Park, 220 N Prison Hill Road
For even more unmissable things to do in Yuma around the year, check the official tourist board for more information.
Where to stay in Yuma, Arizona
Enjoy a truly comfortable stay during your visit at the Holiday Inn Yuma.
Situated 3 miles from downtown, the hotel provides essential guest amenities including complimentary WiFi and a 24-hour airport shuttle service. On site, there's an outdoor swimming pool and hot tub to get the most out of the warm sunshine.
Map: 10 warmest places in the US in January
4. Northern Mariana Islands
How does a winter vacation with a Polynesian twist sound? One of several US territories, the Northern Mariana Islands is an underrated USA winter destination.
Here, you're guaranteed plenty of tropical sunshine and fewer crowds.
Where are the Northern Mariana Islands?
The islands are located in the western Pacific Ocean. To add some context to its location, the flight time takes around 14hrs and 20 minutes from Los Angeles.
That said, the Northern Mariana Islands are much closer to Pacific island countries like the Philippines. In fact, the island territory sits within the Philippine Sea and is also close to the neighboring territory of Guam.
Enjoy a US winter vacation with a Polynesian twist in Saipan
Weather in the Northern Mariana Islands in January
You won't be surprised to read that the Northern Mariana Islands has a tropical climate all year round. In January, you can expect average low temperatures of 75.2°F (24°C) to average highs of 82.4°F (28°C).
What to see in the Northern Mariana Islands — warmest places in the US in January
The island territory consists of 14 in total, but the most visited are Saipan, Tinian and Rota. These islands also have their own airports (Saipan being the only international branch).
In essence, the islands are made for relaxation. The good weather means that every day is a beach day in the Northern Mariana Islands.
On the largest island, Saipan, you'll find several sandy and remote beaches. They include Pau Pau Beach, Obyan Beach and the wonderfully named 'Old Man By The Sea'. Swim, snorkel or sunbathe, you'll probably feel like you've the beach to yourself.
Get cultured
Signs and symbols of the islands people and past are dotted everywhere around the island. One of the most impressive is the House of Taga on Tinian Island.
The still standing Taga House in Tinian
Dating to prehistoric times, the structure used to be a collection of standing stones. Today, all have fallen apart from one. According to sources, these pillars would have protected the homes from natural disasters and from any wild animals.
Follow the historic trail
A time of despair and destruction, World War II left its mark on the people as well as the places. Today, the Northern Mariana Islands is an open-air museum showcasing this dark period in history.
The Banzai cliff monument
Around the islands, you'll find World War II bunkers, buildings, bomb sites and even a shipwreck. With diving a popular pastime, the site's a popular choice among scuba divers. If it interests you, you can also visit Suicide Cliff on Saipan where many Japanese soldiers took their own lives.
Where to stay in the Northern Mariana Islands
Kensington Saipan Hotel has rooms offering sea views, along with an outdoor swimming pool and a private beach. There are 4 dining options on site, which include an international buffet as well as a Japanese restaurant.
Wake up to views overlooking the Philippine Sea at Saipan Skyline Designers Hotel. Spacious bedrooms with terraces, air conditioning, complimentary WiFi and a garden are some of the guest facilities.
" If you're wondering where is hot in January in the USA, then keep on reading. "

5. Anaheim, California (Disneyland)
Spend your winter vacation in the same location as The Happiest Place on Earth.
Anaheim, California is home to the original Disneyland® resort. And, if you plan on visiting Disneyland® in January, your chances of having decent weather are good.
While average low temperatures in Anaheim in January hover around 48°F (9°C), average highs can hit 71°F (22°C).
With a bucket list of attractions and entertainment at its door, Anaheim makes a fun winter getaway.
Fun things to do in Anaheim in winter
I've already briefly mentioned Disneyland® but let's elaborate. The resort is the stuff of childhood dreams. Meet Mickey Mouse and friends, walk down Main Street, U.S.A, scream on the rides — you can do it all here.
Make childhood dreams come true at Disneyland
But, there's a price, and a high one at that, to pay for Disneyland®. Luckily, Anaheim has more than one option when it comes to theme parks.
Adventure City is a cheaper, though smaller, alternative, while Knott's Berry Farm® will easily take up an entire day's itinerary.
Ditch Disney
Once you've gotten your fill from the theme parks, explore another side of Anaheim. Hike or walk one of the city's trails to enjoy the nature enveloped within Orange County.
Find your hiking trail in Anaheim
From the Anaheim Hills, the Santa Ana River Trail leads all the way to the Pacific Ocean. It's a fun, and free, way to discover the best of Anaheim.
Where to stay in Anaheim
Around 3 blocks walk from Disneyland® is the exquisite Westin Anaheim Resort. Rooms are modern, spacious and come with views overlooking the city. The 4-star hotel also has a sun terrace, outdoor swimming pool and hot tub on site.
A quiet, yet central location in the city is Clementine Hotel & Suites Anaheim.
Spacious bedrooms, a heated outdoor pool, fitness center, complimentary WiFi and free parking are all included. On top of this, Disneyland® is an easy 11 minutes' walk from the hotel.
6. Palm Springs, California
Offering a good blend of indoor and outdoor activities plus mild winter weather, Palm Springs is another California alternative worth considering.
Located in the Sonoran Desert in the southern part of the state, winter looks a little different here.
According to January 2021 statistics, the weather in Palm Springs was varied, but remained mild overall. Temperatures ranged from nighttime lows in the 40s (°F) (4+°C) to maximum daytime highs in the high 80s (°F) (27+°C). January is also one of the driest months in Palm Springs, with an average of 3 days rainfall.
A classic A-frame house in Palm Springs
What to do in Palm Springs in winter — warmest places in the US in January
After indulging over the Christmas holidays, most of us are ready for a reset by the time January rolls around. And, with plenty of hot springs and spas to choose from, Palm Springs is the perfect new year's pick-me-up.
A wellness lover's playground, the city has plenty of centers to choose from, ranging in price. The Face Place is located in south Palm Springs. Offering guests a sanctuary overlooking the mountains, come here to unwind and destress from everyday life.
The Face Place, 1555 S. Palm Canyon Drive
Holding the title of Palm Springs' largest private spa, Revive Salon & Spa will have you looking like new — literally. The medical spa specializes in treatments proven to improve your skin's health. Start a new year with a new you right here.
Revive Salon & Spa, 600 E. Tahquitz Canyon Way Suite 3
Modernism mecca
Come April, the Coachella Valley that surrounds Palm Springs draws in crowds for the annual music and arts festival. However, throughout the rest of the year, people come to Palm Springs for more than just the music.
Enjoy the modernist architecture in Palm Springs: Palm Springs Visitor Center
If you're a fan of mid-century modern architecture, you'll enjoy touring all of the interesting structures. Examples of modernist architecture range from the Palm Springs visitor center and steel homes to a fire station and museum.
Better yet, you can see all of the structures for free by purchasing a map of modern Palm Springs.
Where to stay in Palm Springs
Embracing its desert environment is the striking Les Cactus. This small boutique hotel has spacious rooms basking in plenty of natural light. On site is a jacuzzi and swimming pool, plus complimentary bicycles for guests to use.
Make your Palm Springs trip truly memorable by checking into La Maison Hotel. First-class service and excellent facilities make this hotel one of the most sought-after in Palm Springs.
La Maison has an outdoor pool, sun terrace and hot tub, as well complimentary bikes for guests to use.
7. Key West, Florida
The sunshine state of the US holds its moniker for good reason. Florida is a classic winter destination, its high temperatures attracting masses of sun-seekers each year to its shores.
While Miami is the warmest place in Florida in January, the southernmost city of Key West offers a sunny alternative.
Located in the Straits of Florida, Key West combines urban living with a tropical twist. Not surprising when you discover that Cuba is about 90 miles (145km) from Key West.
Key West is the southernmost point of Florida
Key West weather in January
January's a good time to visit the island city if you like your weather warm, but not scorching. Average high temperatures in January hover around 72.7°F (22.6°C) with average low temperatures around 68.5°F (20.3°C).
While January's the coldest month, humidity still sits at 76%. Bad news for anyone with long hair but good news for warm weather seekers.
Things to do in winter in Key West — what is the warmest state to visit in January?
Because of its location and climate, the main reason people come to Key West is for its water activities. Diving and snorkeling typically top the list, given the spectacular underwater scenery and world-class wreck diving.
Seven miles off the coast of Key West is the Vandenburg ship. Intentionally sunk in 2009 to create an artificial reef, the site's part of the Florida Keys Shipwreck Trail.
The Vandenberg ship before it was sunk in 2009
If you prefer your water activities from a far, and dry, distance, a dolphin watching eco-tour may be better suited. But, if all you want to do is relax and catch some sun, Key West's beaches have you covered.
Higg's Beach and Smather's Beach both have plenty of white sand, bathrooms and picnic tables.
Other notable things to do in Key West
Away from the water, Key West has other attractions to entice you to visit. In January, the Annual Florida Keys Seafood Festival takes place drawing in hungry crowds.
Local fishermen clean, prepare and serve freshly caught seafood. Tickets cost $10 (€8.74/£7.46) (for 2 days) and the money goes to support sustainable fishing programs and marine restoration projects.
Get your fill on seafood at the Annual Florida Keys Seafood Festival
For 2022, the Annual Florida Keys Seafood Festival will be taking place at Truman Waterfront Park.
Watch live street performances, browse some art, grab a bite and catch some incredible sunsets at Sunset Celebration.
The arts festival takes place at Mallory Square Dock each night. It's a great spot to check out the festivities and to watch the sun set over the Gulf of Mexico.
Sunset Celebration, Mallory Square Dock
Where to stay in Key West, Florida
Overlooking the Gulf of Mexico, The Laureate Key West has modern rooms, all the essential mod-cons and an outdoor swimming pool.
A colorful boutique hotel with an outdoor pool, The Truman Hotel is located in downtown Key West.
The main shopping district filled with bars, shops and restaurants is within close walking distance.
8. Fort Lauderdale, Florida
The second entry from Florida on the list is Fort Lauderdale. We'd a stopover in the city on our way to the Bahamas and it wasn't nearly long enough.
Situated on the southeastern coast, Fort Lauderdale is best known for its beaches and canals. Because of this, the city has been called the 'Venice of America'. Over 40,000 resident boats line the 300+ miles of inland waterways.
A city that emulates the original Venice in Italy, you can also find tours booking gondola rides on the canals.
The waterways in Fort Lauderdale
What is the weather like in Fort Lauderdale in January?
Like Key West, January's a good time to visit Fort Lauderdale. Average highs can reach up to 76°F (24.4°C) while average lows (at night) can dip to 59°F (15°C). January's also the least rainy month, with 5 days being the average.
What to do in Fort Lauderdale in January
At the end of January, the city hosts its annual Art Fort Lauderdale event. A 4-day art fair on the water, the exhibitions are displayed along the intracoastal waterways rather than in standard confined spaces.
Be a beach bum — warmest places in the US in January
The Greater Fort Lauderdale area has 23 miles of spectacular coastline, among which you'll find several sun-soaked beaches.
Start your Fort Lauderdale beach exploration at Lauderdale-by-the-Sea Beach. A family-friendly seaside town, you'll enjoy the relaxed vibe, plenty of restaurants and its clean sandy beach.
The Barefoot Mailman statue on Hillsboro Beach
For a beach that's a little away from the mainstream, Hillsboro Beach offers a quiet escape. While here, take a trip to the Hillsboro lighthouse where you'll also find the Barefoot Mailman statue. The statue's a tribute to the mail carriers from the 1800s that would travel barefoot across the sandy beaches.
A pristine beach with plenty of space for visitors to sunbathe, Pompano Beach is another prime spot in Fort Lauderdale. Along with the typical beach activities, Pompano Beach is also popular for fishing for saltwater fish.
Where to stay in Fort Lauderdale
Let the beach come to you at Hotel Maren Fort Lauderdale Beach. Just minutes' walk till you're relaxing on its sandy shores, this hotel's a sound choice for beach lovers. Many of the rooms come with ocean views and the hotel also has a fabulous pool on site.
Inject a little design into your Fort Lauderdale stay at Deco Boutique Hotel. There are just 36 rooms at this property, with the beach a short walk away.
On site are 2 swimming pools, plus a quiet roof terrace where you can relax and catch some Florida sunshine.
9. San Antonio, Texas
Pass your winter vacation in a Texan city that has a rich colonial heritage.
San Antonio, Texas may not be the first choice that comes to mind. But, the city's temperatures are relatively mild come January making it a viable option.
Average minimum temperatures in San Antonio in January range from 44.2°F (6.8°C) at night to 61.7°F (16.5°C) during the day. So, while you'll still need to wear a thick jacket, winters here are far more bearable.
January in San Antonio is also the driest month of the year, with rainfall ranging from 1.14in (29mm) to 1.8in (45mm).
Things to do in San Antonio in winter
Given the mild winter weather and unlikely chance of rain, January's a good time to explore San Antonio's historical sites.
Like most first-time visitors to the city, the Alamo is usually the first stop. It's not only a landmark of historical importance, but it's also one of the best things to do in San Antonio. The building was a former Spanish mission built in 1718, whose aim was to convert native American Indians to Christianity.
The Alamo is free, and a must see in San Antonio
However, the building's most renowned for the Battle of the Alamo that took place in 1836. It was the scene of the bloody fight for independence from Mexico. While the Texans' first attempt was unsuccessful, they defeated the Mexicans the second time around, securing their long-desired independence.
Today, the former mission is open to the public, and it's free to enter. Reservations are required in order to reduce the number of crowds and to also preserve the historic building.
The Alamo, 300 Alamo Plaza
Another notable historic site worth visiting in San Antonio is the San Antonio Missions National Historical Park. Together with the Alamo, they're Texas' first UNESCO World Heritage Sites.
The park consists of 4 Spanish colonial missions that date to the 18th century. Within each of the walled compounds are a church and housing where the priests and Native Americans once lived.
The San Antonio Missions National Historical Park has the most Spanish colonial missions in all of North America.
San Antonio Missions National Historical Park, 6701 San Jose Drive
Discover Texas Hill Country
If your itinerary allows, make time to visit one of the towns or ranches in Texas Hill Country.
San Antonio is within close reach of the picturesque rural region, and its European-influenced towns are a delight to visit.
The Dienger building in Boerne
Boerne and Fredericksburg are 2 such examples, with the former being named after German author Ludwig Börne. Listen out for residents speaking German, and stop by for some traditional food in town.
Where to stay in San Antonio, Texas
Located on San Antonio's iconic River Walk is Canopy by Hilton San Antonio Riverwalk. Centrally located, this modern hotel has rooms overlooking the river and is also close to San Antonio's top attractions.
Also situated along the same road is Thompson San Antonio Riverwalk. Large rooms, big screen TVs and rooms with city views are what you can expect during your stay. A pet-friendly hotel in San Antonio, there's also a spa to unwind in after a long day.
10. New Orleans, Louisiana
There are plenty of good reasons to visit New Orleans in January, the first one being the weather.
Daytime average temperatures in the Big Easy in January can reach up to 64°F (18°C). At night, this number dips to a cool 45°F (7°C) (average low temperature).
But, despite these numbers, January is still a good time to visit New Orleans. The city's blessed with an average of 5 hours of sunshine and very few rainy days.
The period before Mardi Gras
Come February, New Orleans is inundated with visitors in town attending Mardi Gras. The carnival draws in visitors from the US and across the world for its colorful and lively parades.
And, unless your sole purpose for visiting New Orleans is for Mardi Gras, February is best avoided. Instead, the previous month is quieter, not to mention, many of the hotels have lower rates.
Visit New Orleans in January before the Mardi Gras madness begins
Best activities in New Orleans in January
You may not be in town for Mardi Gras, but that doesn't mean you can't learn more about it. The Mardi Gras Museum takes you through the history, plus you also get the chance to try on some costumes.
Located in the lively French Quarter, you get to explore this legendary neighborhood and without any crowds in sight. While here, grab a freshly baked beignet at Cafe du Monde and a New Orleans classic, a café au lait. A coffee served with chicory and half hot milk, this café au lait is unlike any you've ever tried.
Mardi Gras Museum of Costumes and Culture, 1010 Conti Street
Cafe du Monde, 800 Decatur Street
Step over to the dark side of New Orleans by visiting the Voodoo Museum. Inside, you can learn more about the religion and its connection to New Orleans. Complete your visit by joining a frighteningly fun ghosts and voodoo walking tour.
New Orleans Historic Voodoo Museum, 724 Dunmaine Street
Climb aboard an authentic paddlewheeler and cruise down the waters of the Mississippi River. These ships would sail up and down the Mississippi during the 19th century and are a New Orleans icon.
One of the most popular paddlewheeler ships is The Creole Queen. The ship offers a whole host of different cruises, including a dinner jazz cruise as well as seasonal tours.
Where to stay in New Orleans
Add some pizzazz to your New Orleans stay at the superb One11Hotel. Also located in the French Quarter, you can soak up the views and the vibes from the hotel's rooftop terrace. Sophisticated with a clean design, there's a good reason why this hotel ranks highly with visitors.
A building that dates to the 1800s, the French Market Inn is a charming hotel in the French Quarter. Beautifully furnished rooms and unique décor runs throughout the property. Visitor points of interest like Jackson Square and Bourbon Street are within close walking distance of the hotel.
Which of these US destinations would you most like to spend your winter vacation? Let me know in the comments below.
Disclosure: This post may contain affiliate links, which means I may receive a commission if you click a link and purchase something that I've recommended. Thank you for your support.
Top 10 warm places in January in Europe, ranked
If you are dreaming of some winter sun, then these are the places for you.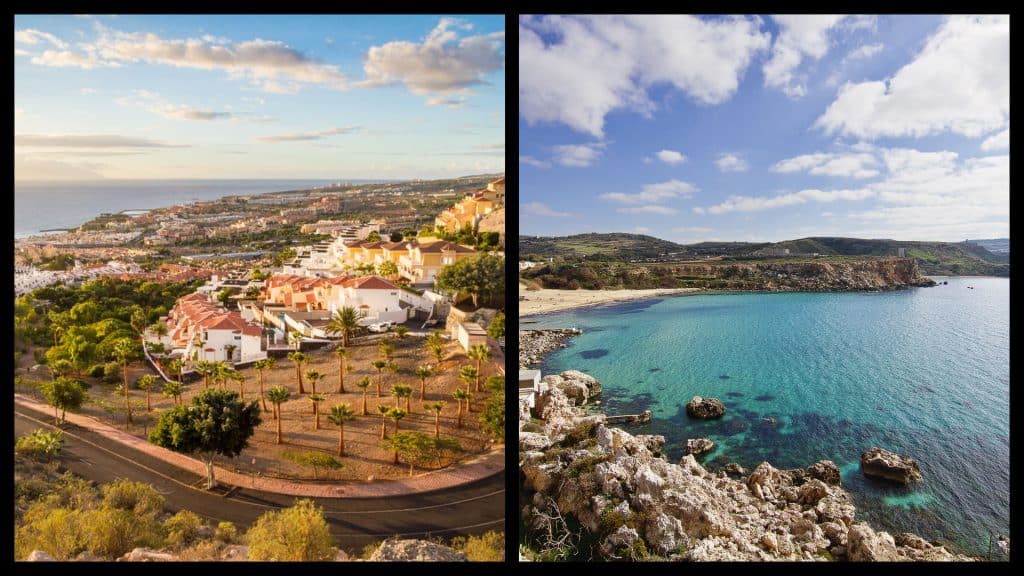 Everyone who worships the sun looks forward to a week or two over the cold winter season when they can get away and find warmer temperatures.
You might think this is impossible to find in Europe and might not be willing to fly on a whim to far-flung places such as Dubai, Bali, or even The Caribbean.
However, we will have you know that there are warm exotic places in January, in various parts of Europe.
We are giving you the warm places in January in Europe, so you can make your winter sun escape, not far from home, a reality in 2022. Let us delve right in!
10. Peloponnese, Greece – a Greek escape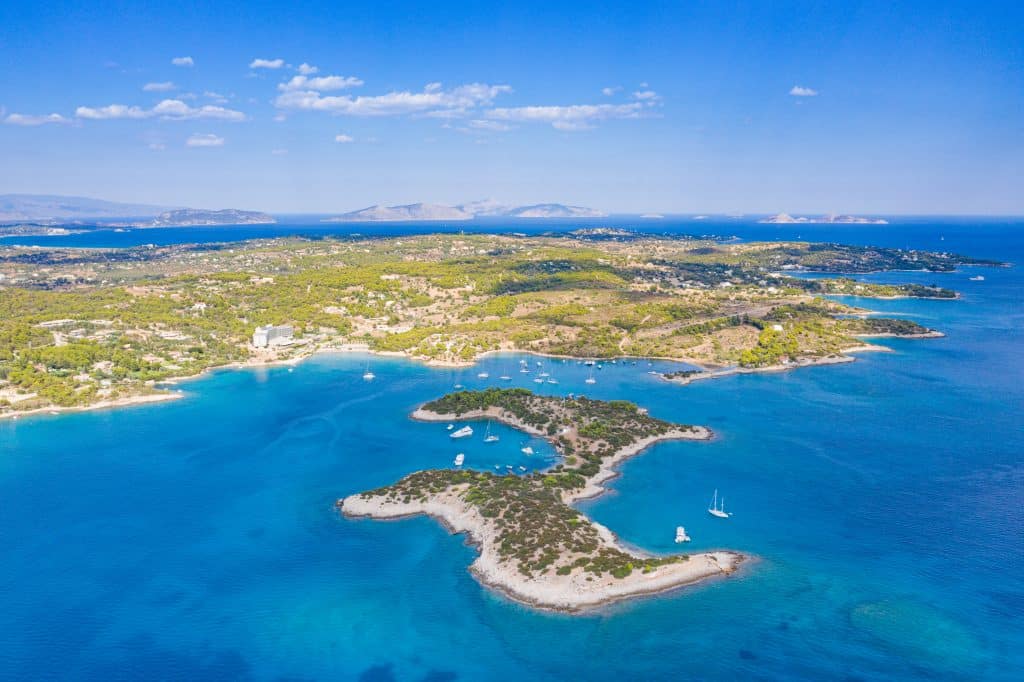 This highly underrated region of Greece is said to have warm temperatures in Europe in winter, and you should see for yourself.
There is a lot to do there, including road tripping, boat trips, and hiking, which is ideal with average daily temperatures of around 16 C (61 F).
9. Crete, Greece – Mamma Mia, it is warm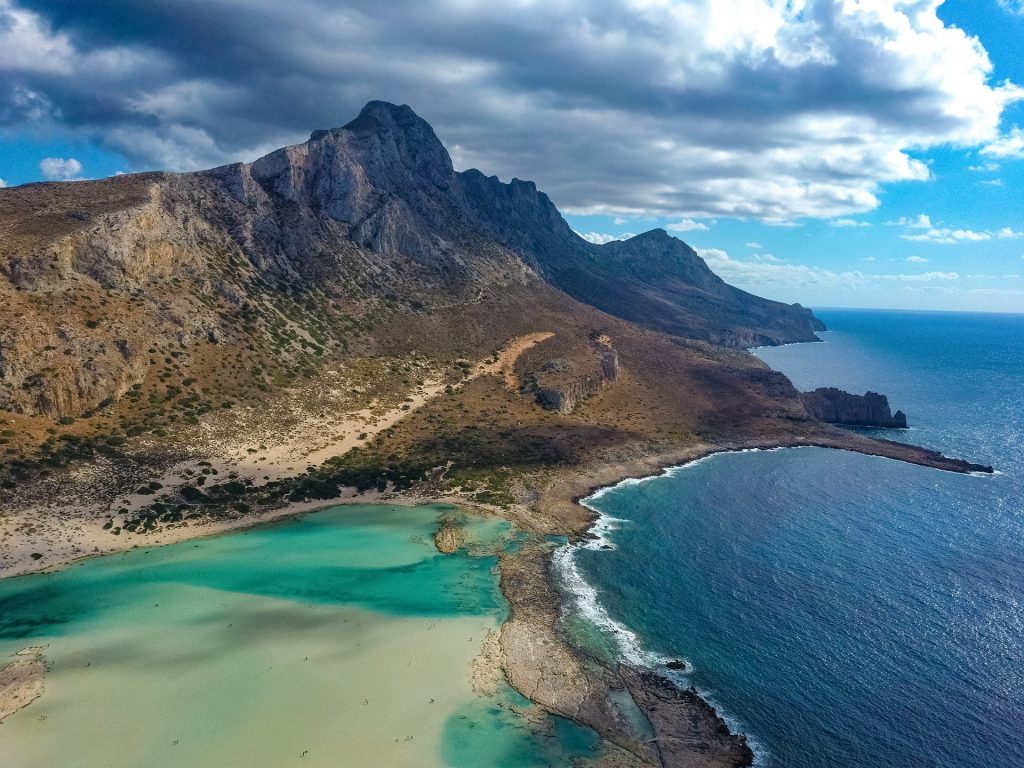 Spending a couple of weeks in January on a Greek island sounds ideal, doesn't it? Well, you can take a trip to Crete to grab some rays of sunshine, lay on the beach, and soak up the 18 C (64.4 F) temperatures.
Greece can get extremely crowded and hot in the summer months. So, we think that January is an ideal time to explore at your own pace and also enjoy the sun. It's a win-win situation!
8. Marmaris, Turkey – Turkey's warm region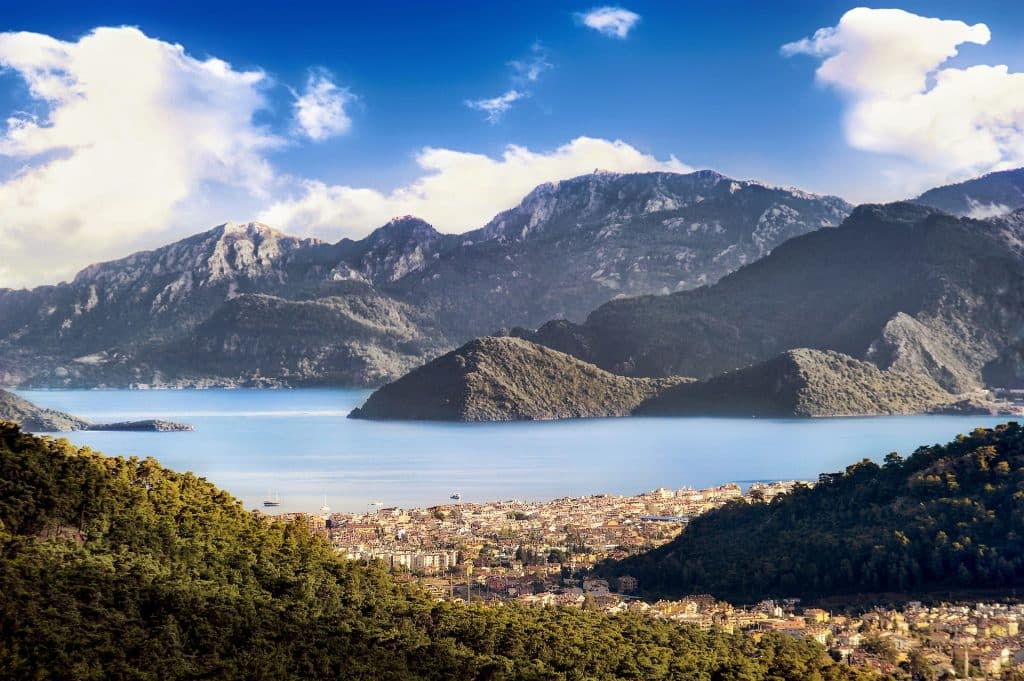 Turkey is a huge country, so the temperatures can vary greatly there. If you are looking for some beautiful scenery, great food, and daily sunshine, then head down to Marmaris.
This spot has temperatures of around 18 C (64.4 F) to 21 C (69.8 F) from November until January.
7. Malaga, Spain – it's called Costa del Sol for a reason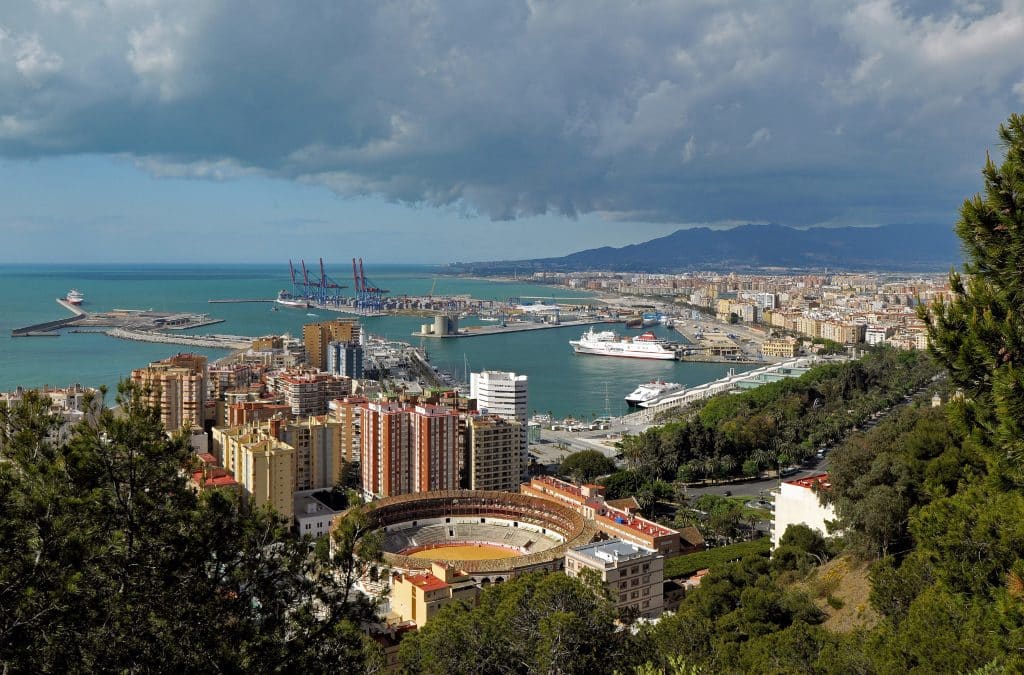 Malaga is a hugely popular destination in summer. However, have you ever thought about going in January to shake off those winter blues?
Temperatures range from 18 C (64.4 F) to a comfortable 21 C (69.8 F), making this one of the warm places in January in Europe. Sign us up!
6. Lanzarote, Canary Islands – volcanic landscapes meet sunshine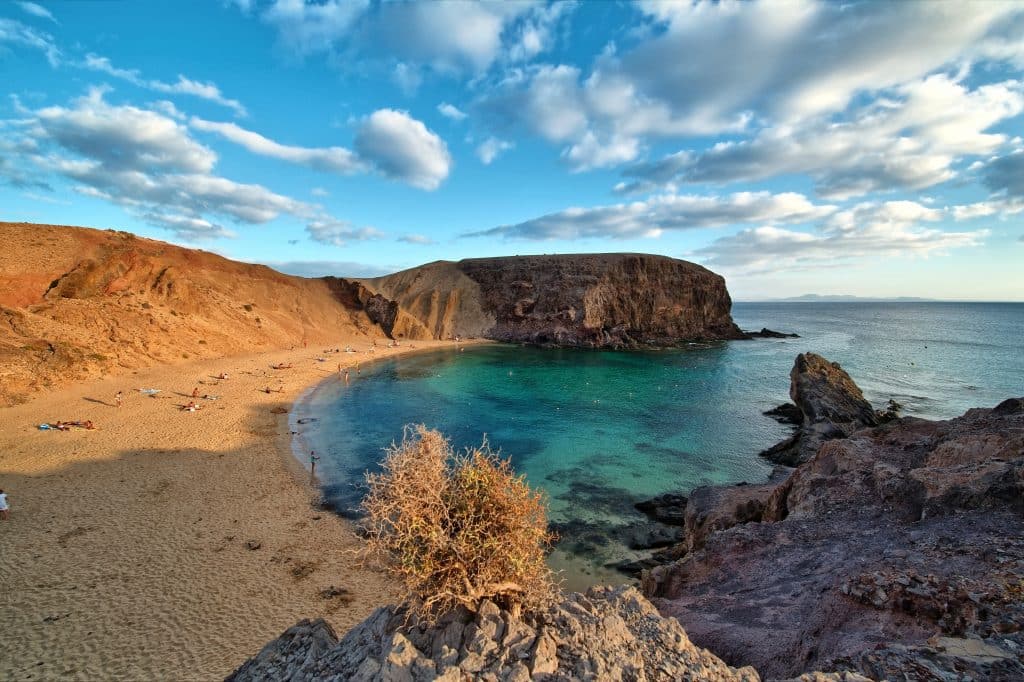 With its volcanic landscape, a relatively short flight from Ireland, and warm temperatures of around 22 C (71.6 F), which can even reach 24 C (75.2 F) on some days, Lanzarote is a great spot to spend winter.
With plenty to see and do, this island can become overrun in the summer, making it the perfect place to spend a few sunny days or weeks in January.
5. Malta – the warm country island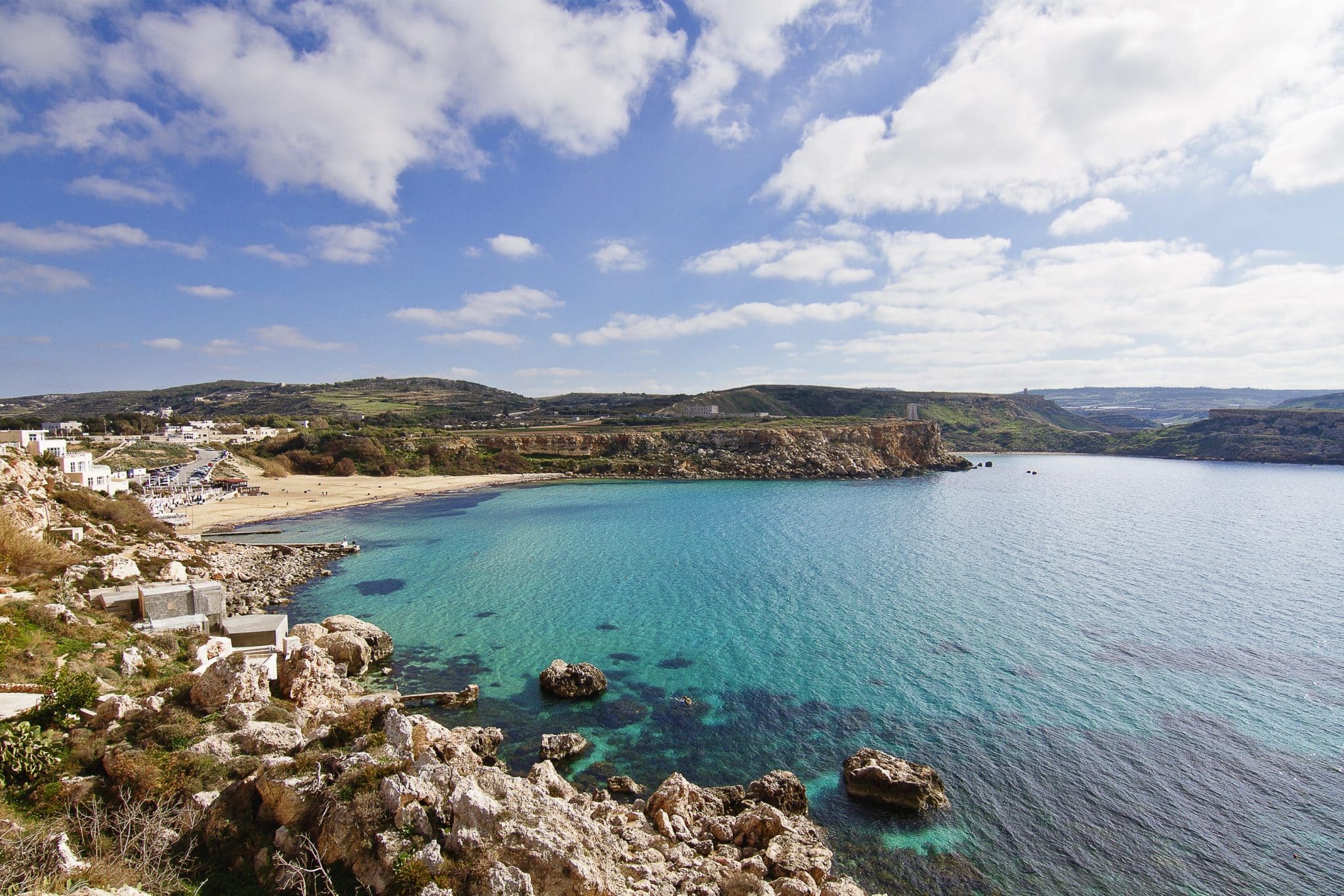 This sleepy island is an ideal spot to fly to if you are looking for one of the warm places in January in Europe.
This place also has lots of culture to discover. Oh, and did we mention the daily temperature is between 18 C (64.4 F) and 22 C (71.6 F)?
4. Southern Cyprus – a place to add to your winter bucket list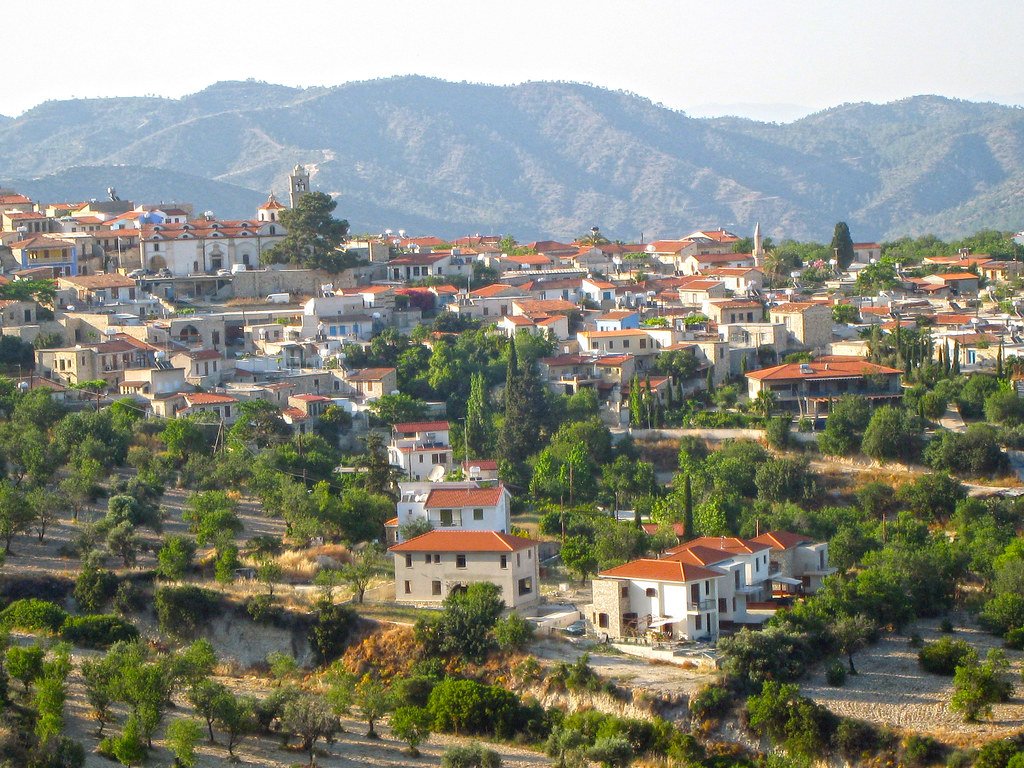 One of the warm places in January in Europe has to be Southern Cyprus. This is a place you might not have even considered.
The average daily temperature can be up to 20 C (68 F), which sounds nice to us.
3. Andalucia, Spain – Spain's famous warm region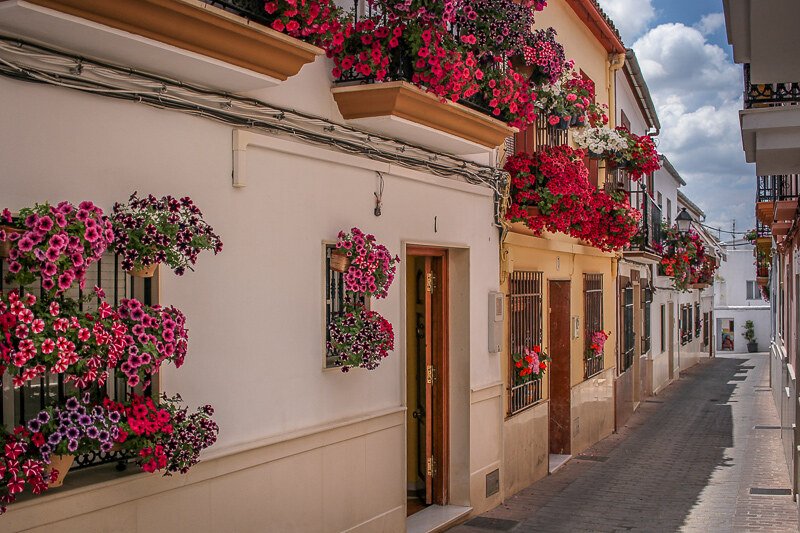 It is no wonder that many people have emigrated to this region of Spain for its mild winters and beautiful warm sunshine.
This is a great option for some winter sun in January, with temperatures ranging from 18 C (64.4 F) to 21 C (69.8 F).
2. Gran Canaria, Canary Islands – live the warm winter island life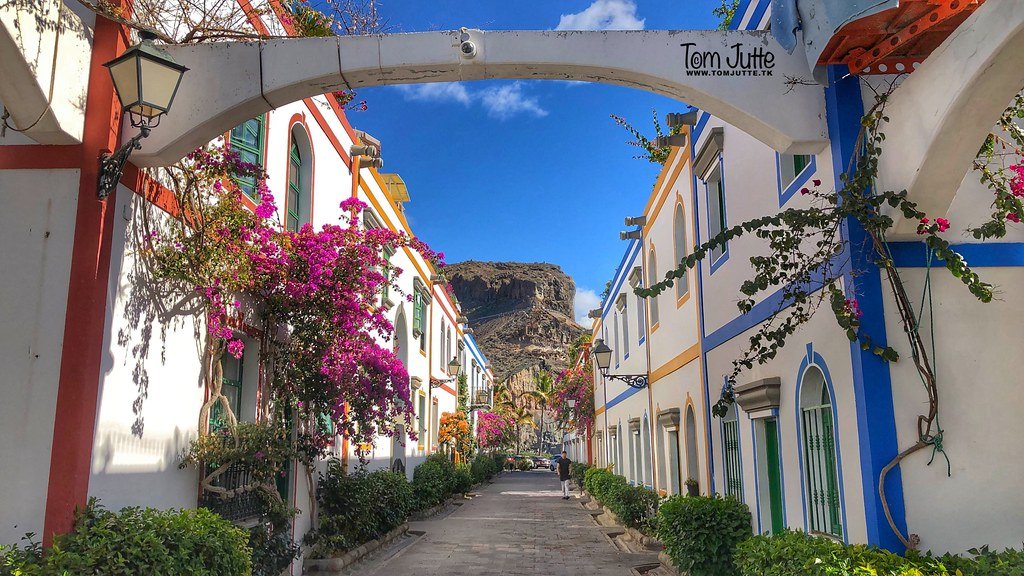 With temperatures ranging from 20 C (68 F) to 23 C (73.4 F), this is definitely worthy of a spot on our list of warm places in January in Europe.
Plus, you never know; you might even get a nice winter tan with these stats. Just don't forget your sunscreen!
1. Tenerife, Canary Islands – a great option for some warm winter weather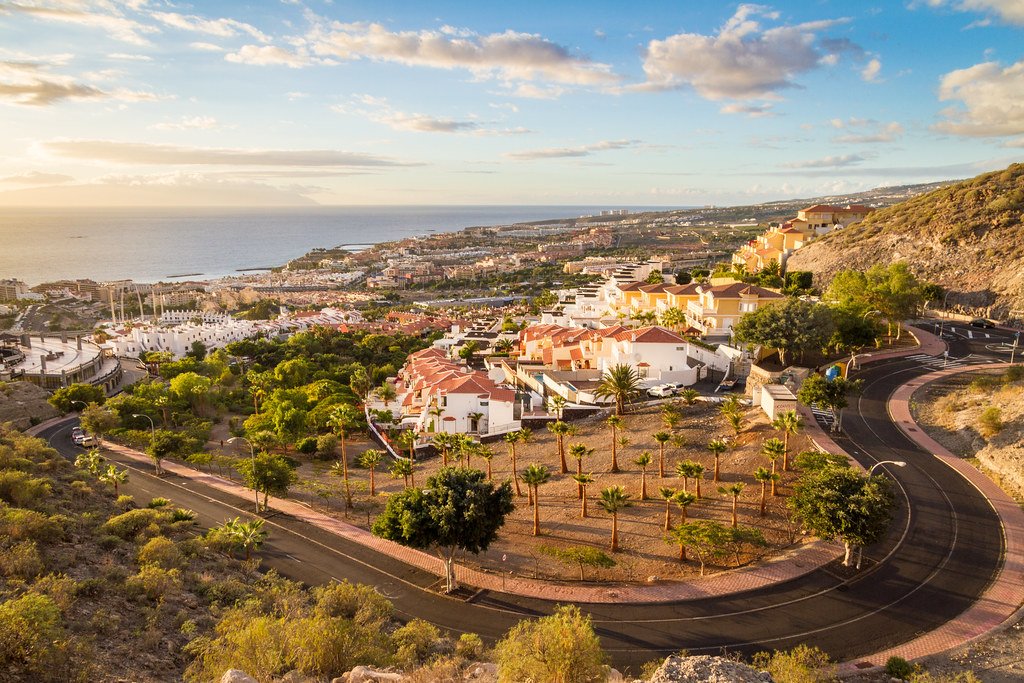 We all know the Canary Islands. Many of us have been to one or more of these islands during our lives.
However, if you fancy a holiday in January, head on over to Tenerife. Here, the temperature is around 22 C (71.6 F) daily. Not bad for the deep winter, we think!
Well, we can safely say we have most likely convinced you to plan a winter trip, listing our ten warm places in January in Europe. Still, when it comes to getting some sun, who really needs convincing?
The hardest decision this January will be deciding where to go. Nevertheless, you will leave those cold winter temperatures far behind, at least for a week or two, and what a difference that will make.
Jade is a seasoned traveller, yoga enthusiast, adventure seeker and travel writer passionate about seeing the world and sharing hidden gems with others. As well as having travelled to 91 countries thus far, she has written for several websites, including The World Bucket List, Meanwhile in Ireland and Ireland Before You Die. In 2022 Jade's first book ' The Ultimate Irish Road Trip Guide' was published and is currently available on Amazon. She is a keen writer of satirical articles, as well as 'The best things to do' and 'The best dishes to try' around the globe. Jade is currently on a campervan adventure around Europe, where she continues to get her travel and food inspiration. She is excited to share what she discovers with her readers.
The 7 Warmest Places In January In The World To Travel To
Photo by Tom Jur/Unsplash
So, you're on the hunt for the warmest places in January in the world that are great for travel? Hello snowbird! We can hardly blame you for wanting to jet away from the chilly reaches of the upper Northern Hemisphere, whether that's glum London with its dreary rainclouds or snow-doused Chicago on an icy Lake Michigan.
The good news is that there are OODLES of options. Yep, while half the planet is wrapping up in wooly jumpers, there's another half that's baking their bodies on the beaches and snorkeling their days away. Basically, the rule here is to go south, go tropical. That's how you can get your hit of Vitamin D during the winter months.
Cue this guide to the warmest places in January in the world. We've sourced our picks from this curated Met Office list that outlines 10 of the most tempting and well-known holiday destinations for the first month of the year. It's got some real scorchers, don't worry, from white-sand beach towns on the Mexican riviera to palm-fringed isles in the Caribbean Sea.
Table of Contents
Singapore
Photo by Jisun Han/Unsplash
Singapore kick-starts this list of the warmest places in January in the world with a sweat-gland-tickling average temp of 30.5 C (86.9 F) throughout the month. That's a real scorcher, topping out at some of the mercury highs you get on the Greek Islands or in Spain at the very height of the summer. Yeehaaw!
The obvious downside is that Singapore is mainly an urban destination. A sprawling metropolis of 5.6 million people, it's not the sort of place to go if you are pining after beach day after beach day. However, it's certainly interesting. Sightseers willing to brave the heat can wander the Marina Bay to see glitzy skyscrapers, hit Chinatown and Little India for spice-plumed eats, and cap it all off with Singapore Slings at the Raffles Hotel.
Oh, and you can always hop over to the theme park-beach hub mashup of Sentosa Island when it's time to cool off. It's not only the home of the celebrated Tanjong Beach, arguably the best in the whole city, but also a vast waterpark complex, the Adventure Cove Waterpark.
Cancun
Photo by Josh Hammond/Unsplash
Cancun is actually joint second here. It, too, cranks up the thermometers to 30.5 C on average throughout January, so it's hardly a surprise that the booming resort town at the top of the Riviera Maya is now among the most-visited destinations for American snowbirds fleeing the cold weather further north.
Cancun is a whole world apart from Singapore, though, and we don't just mean the 17,245km that separate the two spots! Nope, while one has skyscrapers and haute couture fashion malls, the other has beaches fringing every nook and cranny. The Hotel Zone is the area you want to be, because it offers 14 miles of uninterrupted white sand. The northern part tends to be livelier, around Punta Cancun, while the south is for lux honeymoon hotels.
Of course, Cancun isn't just for the beach bums and the partiers. That's the headline, but the region hosts the amazing UNESCO ruins of Chichen Itza, loads of cenote swimming holes, and the quaint Mexicana fishing towns of the Riviera Maya to boot.
Manaus
Photo by Bruno Melo/Unsplash
Prep the mozzie spray, ready the jungle boots – Manaus is the third option on our list of the warmest places in January in the world to travel to. Located deep in the midst of the misty Amazon Rainforest, this city of 2.2 million is a real feast for the senses. It's also on the doorstep of some of the planet's most biodiverse reserves.
First, do your sightseeing. The Centro area, with its array of Art Deco and Neo-Renaissance architecture is a real joy, especially when you glimpse that grand Teatro Amazonas. To the north of town is the Museu da Amazônia, for those who want to learn all about the delicate ecosystems of the surrounding region. The to the west is the so-called Meeting of the Waters, where the murky Rio Negro flows into the mighty Amazon River.
Of course, the wilds can't wait too long here. Expeditions deeper into the Amazon are a must if you come this way. They can include tours of the Parque Nacional do Jaú and the Springs National Park Lake Jari, both of which are booming with exotic birds and bugs, snakes and river fish.
Barbados
Photo by Anthony Ingham/Unsplash
Who needs to be tempted to book a trip to Barbados? Usually just one glimpse of the cream-white stretch of Crane Beach is enough to get the heart palpitating with visions of paradise and the finger a-twitching over to the airline pages.
The good news is that this fantastic member of the Lesser Antilles is at the very peak of its high season in January. We're talking dry days from beginning to end, cool and breezy evenings, and – most importantly – average temperatures just above 29 C (84 F). Just about perfect, eh?
There are two main sides of the isle to pick from. The southwest coast is the area with the pristine sugar sands that the Caribbean usually champions. It's home to the laid-back fish fries and the rum stalls. The east, meanwhile, is where the Atlantic Ocean rolls in, offering more rugged and wild coastline that's good for walkers and surfers (and it is actually peak surf season in Barbados in January, too!).
Rio de Janeiro
Photo by Agustin Diaz Gargiulo/Unsplash
Get the party started by choosing Rio de Janeiro as your winter-break hotspot. This is the real city that never sleeps, sorry NYC. A town so rambunctious that its name is now virtually synonymous with carnival (although you have to wait until April for that mega blowout), it gave the world Bossa Nova music and the buzz of Copacabana.
What we really love about Rio is that it sort of offers the best of both worlds. You can laze on the sand and top up the tan if you so wish, but you can also hit the winding city streets of Santa Teresa, a land of cobbled lanes, old coffee joints, and rattling trams, or strut your stuff down in Botafogo, where monied Brazilians wear Gucci et al.
This part of Brazil actually sees its yearly peak in temperatures in January. Averaging 29 C (84.2 F) throughout the whole month, it regularly manages to surpass that. AKA – you're going to get hot, so make sure to pack the sunscreen and hat!
Sydney
Photo by Dan Freeman/Unsplash
It's gonna' have to be a long-haul for most travelers to transport you over to the balmy capital of New South Wales, Australia. But it's probably worth it, because the temperatures in this happening cityscape linger at a lovely 27.4 C (81 F) for much of the month and – ask any local – it's pretty much sun from beginning to end.
And that's just the beginning. It's what you can do in the good weather that makes Sydney so fantastic. First choice: The beaches. There's Coogee Beach and – of course – Bondi, where you'll find buzzy boho scenes and seaside cafés. Then there are the northern beaches of Manly, where you can catch some glassy summer waves on your log board. Lovely.
Back in the town and it's sightseeing 101. The Sydney Harbour, the Sydney Opera House, the immersive Rocks district with its old-school Victorian pubs – they are all there. Meanwhile, hikers can breakaway to the Blue Mountains to walk vertiginous trails over bluffs in the outback, too.
Cape Town
Photo by kylefromthenorth/Unsplash
Last but most certainly not least on our list of the warmest places in January in the world to travel to comes Cape Town. The hip and cool urban center of the Western Cape is one pillar of three South African capitals. It's known for its edgy vibe, its blazing beaches, and its dramatic location under Table Mountain.
Similar to Sydney, the temps here bobble around the 27 C (81 F) mark for much of the month. But, hey, it's midsummer in this Southern Hemisphere town in Jan, seeing some of the lowest rainfall of the year and plenty of sunshine to boot.
Cape Town could just be the start of a trip, though. It's one terminus of the Garden Route, one of the world's most epic drives that takes you along weaving, winding coast roads past penguin-dotted bays for 300kms. You also get access to the Stellenbosch wine region, the fynbos hills of the Jonkershoek Nature Reserve, and the whale-watching mecca of Hermanus.
The warmest places in January in the world to travel to – our conclusion
There are stacks of places that can offer a hit of Vitamin D and high temperatures when the snows are falling further north. We've whittled our selection here down to just seven places, taking a nod from the UK Met Office on popular travel destinations that manage to crank up the mercury to hit 30 C or more time and time again after New Year's Eve. You might be surprised at the variety – there are resort towns on the Caribbean, buzzy metropolises Down Under, and even Amazonian escapes!
Source https://www.followingtherivera.com/2021/11/14/warmest-places-in-the-us-in-january/
Source https://www.theworldbucketlist.com/top-10-warm-places-in-january-in-europe-ranked/
Source https://www.jtgtravel.com/worldwide/warmest-places-in-january-in-the-world/