The Ultimate Scandinavia Guide: The Best Times & Places to Visit
Are you thinking about planning a trip to Scandinavia? Made up of Sweden, Denmark and Norway, this region is a top destination whether you're looking to experience the northern lights or visit the grand capital cities.
This useful guide will help you figure out the best times to visit and the best places to see in Scandinavia. Get ready for a bucket-list worthy trip to the land of the Vikings, steep mountains, long fjords and majestic waterfalls.
Best time to visit Scandinavia
With four distinct seasons, Scandinavia has plenty to offer all year long. When is best to visit for you is personal and may depend on your pre-booked holidays, what you want to see and experience, or your preferred season.
Read below for a short-and-sweet guide to the best time to visit Scandinavia.
During the summer months, you could take on a self-drive trip around Scandinavia or join a small guided tour with a local guide
Throughout the year, travel around Scandinavia independently via scenic trains and cruises journeys
1. Best time to visit Scandinavia for weather
Summer in Scandinavia, the months of July and August, is a great time to visit. At this time of year, you're more likely to have pleasant and stable weather. Nature comes alive and locals and visitors alike can enjoy the great outdoors.
Another bonus of summer is the extended daylight hours. Take advantage of long days with more sightseeing and excursions.
The summer is also a good time for a road trip. Take the wheel, enjoy the warmer weather, go off the beaten track, and find your own corner of paradise.
2. Best time to visit Scandinavia for quieter travel
Scandinavia is very popular with travellers – for excellent reasons! But do you dream of a quiet holiday, to experience the natural wonders in peaceful reflection? Or to capture the perfect photos without too many distractions?
Travelling during in winter has many benefits that you may enjoy. One of which is experiencing the country at your own relaxed pace.
If you would like to take advantage of the fairer weather and quieter attractions, visit during the shoulder season in May or September.
3. Best time to visit Scandinavia to see the northern lights
While summer may be ideal to visit the Nordic countries, it is not the best time to see the northern lights.
To see the aurora borealis you need a clear, dark sky, which is difficult to find in the Arctic region. This includes Northern Norway, Svalbard, Finnish and Swedish Lapland where the sun doesn't fully set in summer.
For the best chances of dark skies and northern lights spotting, visit Scandinavia and especially its northern reaches between October and March.
Best places to visit in Scandinavia
Encompassing Denmark, Norway and Sweden, this northern region of Europe has so much to offer. While planning a trip around Scandinavia, the only challenge you'll have is to narrow down the places you'll want to see.
Here are some suggestions to add to your Scandinavian itinerary:
1. Oslo, Norway
Norway's capital, Oslo, is a must-see city blending nature with modern, urban vibes. Chances are you will fly into Oslo to visit Norway, making it a perfect first stop on your itinerary!
Head outdoors to admire the green hills and surrounding mountains of Oslo. Or enjoy the vibrant cultural life, visiting world-renowned museums and galleries, such as the Munch Museum or the Kon-Tiki Museum.
2. Bergen, Norway
Bergen, Norway's second largest city, is a great place to experience rich cultural and historical attractions, as well as seeing majestic natural wonders.
Nicknamed the "Gateway to the Fjords", you'll find yourself at the doorstep of Norway's' longest fjord, Sognefjord, and the beautiful Hardangerfjord.
You can also spend hours walking around the streets of this vibrant city, exploring museums and its old town, the UNESCO World Heritage site Bryggen.
Look up city breaks in Scandinavia to explore Bergen as well as the capital cities
Related: 7 Scandinavian cities you need to visit
3. Lofoten islands, Norway
Discover Norwegian natural beauty at its finest in the Lofoten islands.
As an archipelago within the Arctic Circle, this region boasts plenty of dramatic scenery with mighty mountains, craggy coastal lines, pristine waterways and quaint fishing villages. Svolvær, the main community of Lofoten, is a popular stop on the Norwegian Coastal Voyage.
This is an excellent place to visit for keen bird watchers in summer, and for those chasing the northern lights in winter.
4. Flåm, Norway
The small town of Flåm is an ideal stop to relax during a bustling trip around Norway or Scandinavia.
Nestled at the heart of the western fjords, you'll find a wealth of natural attractions a stone's throw from this tiny village. Admire the mighty mountains, stunning fjords, and powerful waterfalls.
From here, you could hop on a fjord cruise, or aboard the famous Flåm Railway, known as one of the most beautiful railway journeys in the world!
5. Preikestolen, Norway
Conquer your fear of heights at the gravity-defying Preikestolen. Its name means "Pulpit Rock", given because of its odd shape resembling a preacher's pulpit.
You could admire it from a boat tour along the fjords, or, if you're feeling adventurous, you could hike up Pulpit Rock. It takes approximately 4 to 5 hours to make this 8-kilometre (5-mile) round trip.
At the top, enjoy the views over the Lysefjord from the 604-metre (nearly 2,000-feet) high cliff!
Visit Scandinavia in the summer months, June, July or August, to go hiking, kayaking and more
6. Sognefjord, Norway
Prepare to be amazed by Norway's longest and deepest fjord, Sognefjord. Also known as the "King of the Fjords", it's a breathtaking site with towering mountain peaks and tranquil waters.
If you take part in the legendary Norway in a Nutshell© tour, you will pass through Aurlandsfjord, an arm of the Sognefjord. This will allow you to really take in its vastness. Sognefjord itself also extends inland to Jotunheimen and Jostedalsbreen national parks.
7. Geirangerfjord & Nærøyfjord, Norway
Escape to an area of renowned natural beauty. The UNESCO World Heritage-protected Geirangerfjord and Nærøyfjord are often referred to as the "world's most stunning fjords" and you're in for a treat.
Spend a day cruising along their peaceful waters, looking up at the steep mountainsides, and spotting wildlife. You could also admire views of powerful waterfalls, such as the Seven Sisters and Bridal Veil.
8. Stockholm, Sweden
Discover Stockholm, the enchanting capital of Sweden. Here you can spend your days discovering Swedish culture and history.
Wander through the cobblestone streets of the 13th-century old town (Gamla Stan). This area is dotted with interesting attractions such as the Nobel Museum and the Royal Palace.
You could also head out to Djurgården to visit the Vasa Museum, the most visited museum in Scandinavia. Or take a boat trip around the stunning Stockholm archipelago.
9. Gothenburg, Sweden
While making your way through Sweden, don't forget the western city of Gothenburg. With its chilled-out and trendy vibes, the country's second largest city is one of the best vacation spots in Sweden.
Here, you'll discover neoclassical architecture along quaint streets and grand canals. You could dine at romantic gastropubs in Haga, ride rollercoasters at the 1920s Liseberg amusement park, and take a cruise along the Gothenburg archipelago.
Check out these tours of Sweden to explore the country in more depth
Related: Best group tours in Europe for solo travellers
10. Icehotel, Sweden
Sleep on ice at the legendary ICEHOTEL in Sweden – a quintessential Nordic experience!
During the day, you can try your hand at fun winter activities such as dog sledding, snowshoeing or snowmobiling. By night, keep warm on a reindeer-skin-covered ice bed. And don't forget to keep an eye out for the dancing northern lights in the sky above.
11. Copenhagen, Denmark
Travel to the fairytale city of Copenhagen, where you'll discover royal palaces, nods to writer Hans Christian Andersen, and canals lined with colourful houses.
You could easily fill several days visiting all of Copenhagen's cultural and historical attractions. But make sure to visit the extravagant Amalienborg Palace, home to the Danish Royal family, and Tivoli Gardens, the world's second oldest amusement park.
Visit Copenhagen as part of a Scandinavian triangle tour that also includes Stockholm and Oslo
12. Helsinki, Finland
While not technically part of Scandinavia, don't forget Finland when travelling through the Nordic countries.
Cross the Baltic Sea to Helsinki and experience Finnish culture at its finest. Here, you'll find modern buildings alongside ornamental, Art Nouveau architecture, which makes exploring the city a real treat.
We recommend checking out the Design District, Temppeliaukion (an incredible rock-carved church), and Market Square.
Take an independent tour of Scandinavia including Finland, Sweden, Denmark and Norway
13. Rovaniemi, Finnish Lapland
Relive childhood fantasies by visiting the official hometown of Santa Claus in the capital of Finnish Lapland.
After you've met the jolly old fellow, make sure to visit the Arktikum museum. Or head into the great outdoors to experience the stunning beauty of the Arctic wilderness.
Rovaniemi is also a good spot to chase the northern lights during the winter months.
Visit in December, January, February or March to enjoy the winter wonderland
Planning your trip to Scandinavia
Booking a trip to Scandinavia couldn't be easier with Nordic Visitor. You can take your pick from the large selection of self-drive itineraries, train and cruise packages, and guided group tours.
Choose your favourite itinerary and we'll do the rest for you. We'll book your accommodation, in-country transportation and transfers, and activities. So all you have to do is fly here and enjoy your holiday!
When you're ready to start planning your Scandinavian getaway, get in touch with our travel consultants who can arrange it all for you. They can even customise your itinerary should you have any particular needs and interests. We're here to help you make the most of your time in Scandinavia!
Camila grew up between the French Canadian and Chilean cultures, before moving to Scotland in 2012. When she's not travelling or writing about travels, Camila loves to read, run, and puzzle. Her favourite destinations have been Reykjavík, Copenhagen, Estonia and Cape Town.
Getting there
We'd love to give you the same amazing travel experiences as you read about in our blog! To visit the destinations and attractions mentioned in this post – and to discover a few new highlights along the way – check out these recommended Nordic Visitor tours.
The best Scandinavian cities to visit
Scandinavia has long fascinated people from around the world.
Usually defined as the trio of Norway, Sweden and Denmark, the region covers vast expanses of land and sea, stretching from the Arctic Circle in the north to Denmark's border with Germany in the south.
Modern images of snow-dusted, fairy-tale streets, looming fjords, vast frozen forests, and quaint, bicycle-friendly Scandinavian cities pepper the collective imagination of the world — not to mention images of the legendary Vikings of old, whose wanderlust, raiding and sailing prowess ensured that the Scandinavian cities of today are scattered far and wide.
Today's Scandinavian descendants of the Vikings may have given up their broadswords and warships—thankfully, for the rest of us—but a more sedate life seems to agree with the Scandinavian people.
That's evidenced by the fact that year after year, the best Scandinavian cities and countries show up in the top rankings of lists of the world's happiest people.
In terms of measures like satisfaction with governance, social support, income, life expectancy, freedom and lack of corruption, the trio of Norway, Sweden and Denmark are invariably in the top ten.
The 2019 World Happiness Report saw Scandinavia's Nordic neighbor Finland come in first place for the second year in a row, but Denmark and Norway were right behind in second and third, respectively, with Sweden coming in seventh.
But what is it specifically about this region of interlocking yet distinct cultures that draws so many visitors to its lovely and varied Scandinavian cities year after year? And which ones are the best Scandinavian cities to visit?
Here, presented in no particular order, are some of our favourites…
1. Stockholm
The capital of Sweden is never far from the top of any list of the best Scandinavian cities to visit, and with good reason. This vibrant, eclectic metropolis of 1.5 million rests on a set of 14 islands and is the largest city in Scandinavia.
As such, it boasts a variety of distinct districts, each with its own particular vibe. The old town or Gamla Stan is a meticulously preserved maze of winding, narrow medieval streets that draws legions of tourists with camera at the ready all year round.
A short distance away, trendy bohemian types flock to the Södermalm district to sample the impressive array of cutting-edge restaurants, enjoy the city's elaborate coffee culture with a cup of slow-roasted joe and a kanellbullar (Swedish cinnamon roll) or shop at the area's numerous boutiques.
You can thank the trend-setters at the forefront of the city's tech boom for helping to make Stockholm one of the best Scandinavian cities to visit; the shops, restaurants and nightlife are geared toward the youthful tech developers based here, the same ones responsible for creating Candy Crush, Minecraft, Spotify as well as many other popular games and apps.
Stockholm is also among the best Scandinavian cities to visit because of its incredible collection of world-class museums — among the most museums of any city in the world.
Some of the must-see museums when visiting Stockholm are the Skansen Open-Air Museum, in operation since 1891 and designed to demonstrate what Scandinavian life was like before the Industrial Revolution.
Also well worth a visit is the Vasa Museum, which houses a restored ship that sank in Stockholm harbor in 1628, making it the only preserved 17th-century ship in the entire world.
As if that weren't enough, you can also free your inner "Dancing Queen" with a trip to the Abba Museum, celebrating the life and music of the beloved Swedish disco-era quartet.
Stockholm is one of the most interesting Scandinavian cities to visit not only for its high-brow culture, vivacious club scene and hip coffee shops, but also for the plethora of outdoor activities available there.
In addition to the 14 main islands that are home to Stockholm proper, there are around 25,000 other islands in the region, providing a generous set of options for residents and visitors alike to enjoy outdoor fun.
A boat tour among the islands reveals islets occupied by the massive summer homes of the well-to-do, but there are also islands that have been left in a natural state.
A sedate boat ride through the archipelago is well worth the price of admission, but there are also plenty of more active ways to enjoy the islands as well, like trekking, kayaking and much more.
Finally, Stockholm distinguishes itself among the best Scandinavian cities to visit with its incredible attention to parks and public spaces.
Despite being occupied since the Stone Age, having been a city since the 13th century, and seeing hordes of young people moving here to seek their fortune in recent years, city planners nonetheless have assiduously managed to preserve plenty of parks and green spaces.
What's more, visitors who rank Stockholm among the best Scandinavian cities to visit often remark on how sparkling clean the city is, even standing out among other Scandinavian cities, which almost invariably have a reputation for cleanliness.
Find places to stay in Stockholm.
2. Copenhagen
As is the case with Stockholm, Denmark's capital and biggest city was built on islands, in this case two larger islands named Zeeland and Amager.
Copenhagen is a cosmopolitan hub for culture, business and technology, and in recent years has distinguished itself as having one of the most innovative and compelling culinary scenes in the world.
Any competent guide to Copenhagen will list dozens of varied and eclectic restaurants for you to sample while there, but one of the things that makes Copenhagen stand out as one of the best Scandinavian cities for cuisine is that around every corner there is some undiscovered gem of a restaurant or cafe just waiting for you to discover on your own.
Home to the so-called New Nordic cuisine, which the fashionable love for its trendy emphasis on local, seasonal, farm-to-table ingredients, Copenhagen is a foodie's dream, helping to elevate it among the best Scandinavian cities to visit.
And this forward-thinking, green-oriented viewpoint isn't isolated among the city's chefs and restaurateurs.
Copenhagen takes the bicycle culture that all the best Scandinavian cities are known for and shifts it into 15th gear.
The daily commute sees streets inundated with bikes, and Danish families make for adorable postcard photos on weekdays as you'll commonly see bicycling moms and dads leading a row of kiddos like ducklings on wheels pedaling off to school.
Copenhagen is often referred to as the most beautiful of all of the ever-stunning Scandinavian cities, a high honor indeed.
As you wander the charming, circa 12th-century old town, stroll along its canals, and take in its incredible architecture, you'll quickly see why. What many visitors notice right away about Copenhagen is that although it is second only to Stockholm for largest city in Scandinavia at 1.2 million people, Copenhagen still retains a small town feel.
This is due in no small part to the city's pocket neighborhoods, amazing parks and pedestrian — and bicycle-friendly streets.
Add to that the world-class draws of the Strøget, the longest shopping street in Europe, and the legendary Tivoli amusement park, along with a couple of "blue flag" city beaches indicating they've met the stringent requirements to be certified as clean by the non-profit Foundation for Environmental Education, and it becomes apparent why Copenhagen is never far from the top of anyone's list of the best Scandinavian cities to visit.
Find places to stay in Copenhagen.
3. Oslo
The third-largest city in Scandinavia, Norway's capital of Oslo is always a perennial favorite on any list of the best Scandinavian cities to visit.
The city is home to some 600,000 residents with a metro area encompassing around 900,000, and boasts some of the most arresting architecture of all the Scandinavian capital cities.
Its glittering glass-faced skyscrapers reflect off the ever-present water and tower over humble, elderly buildings dating nearly to the city's founding.
Among the cultural highlights as you walk through the city's compact, pedestrian center are the cathedral and Norway's parliament building, as well as the globally recognized Wartime Resistance Museum, offering a sobering and inspirational look at the risks taken by everyday Norwegians to come to the aid of persecuted Jews and fight Nazi control through subterfuge during World War II.
Also well worth a visit while here in one of the best Scandinavian cities is the Munch Museum, where you can view the artist's famous painting "The Scream."
While you're on the museum tangent, one absolute must is to take the ferry over to the Bygdøy peninsula, which boasts five museums including the Norwegian Folk Museum and the Viking Ship Museum, featuring a number of amazingly well-preserved Viking vessels.
The peninsula itself is a delight all on its own, with its trees, natural park land and Huk Beach, which draws locals and visitors alike for picnics, beach activities and clothing-optional sunbathing.
Oslo is also home to a burgeoning microbrew culture, and locals revel in the eclectic and international cuisine on offer in the city's restaurants and bars.
Another favorite activity for locals and visitors is to hit up the bargain-hunting scene in Oslo's many flea markets and antique stores. You can find tons of used and vintage clothing, as well as all manner of tchotchkes and bric-a-brac.
But one of the main reasons Oslo always figures so highly on any list of the best Scandinavian cities to visit is its proximity to a wide variety of outdoor activities.
The pride and joy of Oslo natives and outdoor enthusiasts is the Holmenkollen ski jump, a freestanding structure that gives the illusion of floating in the air when viewed at a distance.
Also worth a trip is to explore the islands of the Oslofjord, the fjord that stretches up from the North Sea creating the inlet where Oslo is located.
However, once you leave the activity and energy of the city behind, you find that the fjord is also home to number of small islands, accessible by boat with trip times ranging from 10 minutes to an hour and half.
Journeying by watercraft among the jaw-dropping greenery of the area directly surrounding the city is worth the price of admission all by itself, and help to make Oslo one of the most special of the Scandinavian capital cities.
Find places to stay in Oslo.
4. Malmö
The Swedish city of Malmö may not be the largest city in Scandinavia, but it is one of the most popular, and makes its way onto most lists of the best Scandinavian cities for a variety of reasons.
The city's population is a mere 316,000, but the metro area of Malmö is home to over 700,000, giving its younger-skewing populace—nearly half of the population is under 35—a lot of elbow room.
What's more, its location at the very southwestern tip of Sweden just across the Öresund from Copenhagen makes it an easily accessible and cosmopolitan burg that punches far above its weight.
Malmö's story is one of adaptation and redemption, founded as it was on shipping and industry and thriving that way for centuries before suffering a series of economic crises that threatened its very existence beginning in the 1970s.
However, by the 1990s the city's leaders hit on a plan to reinvent the city as a hub for architecture, design and tech businesses, starting with the construction of the Öresund bridge connecting Malmö with Copenhagen and the rest of Europe.
Biotech and IT companies followed the construction of architecturally innovative housing and office designs in a revamped waterfront district, and the youthful influx that followed brought with it tons of innovative restaurants, bars and coffee shops.
Malmö is also proud of its ecologically-minded ethos that emphasizes bicycling and green space throughout the metropolitan area, making it an important player among the major Scandinavian cities despite its smaller size.
One other surprising and delightful aspect of Malmö is the city's beach culture. Boasting what locals refer to as the "Scandinavian Copacabana," Malmö is home to several miles of pristine city beach offering a variety of experiences for beachgoers.
With balmy summertime temperatures reaching into the low 80s and even peaking for a record high of 92ºF (33ºC) in recent memory, Malmö may surprise many people unfamiliar with the broad variety of Scandinavian climate by being one of the best Scandinavian cities to visit for beach fun.
Find places to stay in Malmö.
5. Bergen
We'll head from the balmy sunshine of Malmö to the rainier climes of Bergen, Norway — colder and wetter, but nonetheless another one of the best Scandinavian cities to visit.
In fact, this second-largest city in Norway is also the wettest in the country, and a raincoat is an essential packing item no matter what time of year you visit.
However, if you go in spring and summer, you are likely to catch some sunshine as well, as you rub elbows with all the tourists passing through on their way to the far north fjord country.
While Bergen is no longer one of the Scandinavian capital cities (Oslo is now capital of Norway) it takes second place to none when it comes to beauty.
Quaint wooden houses stand watch over the waterfront area, and the city itself seems to have sprung up organically from the awe-inspiring natural landscape. The city's roofs blend seamlessly with snow-dusted trees and sharply ascending hills that loom over it as if it were a living painting.
One of the tourist highlights for visitors to Bergen is the UNESCO World Heritage Site of the Bryggen wharf. Home to buildings that date back to the 1700s, the gorgeous waterfront area alone makes Bergen one of the top-rated Scandinavian cities to visit.
But for people truly interested in the amazing history of this area, stepping off the wharf and into the alleyways behind the wooden facade provides an excellent snapshot of what life must have been like at the time of Bergen's founding.
This is where Germanic merchants of the Hanseatic League plied their trade starting in the 1400s and beyond, and stepping through here can transport the visitor to that earlier time.
Although Bergen's climate is admittedly often gray, the city's burgeoning street art culture is anything but. Wandering the town you'll see plenty of imaginative and eclectic examples of graffiti-style street art with a unique Norwegian twist.
There are plenty of cutting-edge museums as well for people who prefer a more traditional art experience.
The best places to visit in Scandinavia
Snowy landscapes, stunning scenery, awe-inspiring fjords, majestic lakes and mountains – yes, Scandinavia offers all these things.
But it's also a land of surprisingly cosmopolitan cities, quirky towns and villages, world-class museums, and a great range of places to stay from remote glamping sites and treehouses to trendy hostels, boutique B&Bs and converted castles. Here we pick some of our favourite places to visit in Scandinavia, whether you're visiting in summer, spring, autumn or winter!
Stockholm, Sweden
Pic: Julian Herzog (CC)

Pic: Belola80 (CC)
Sweden's capital, the vibrant city of Stockholm sits on a series of 14 islands. A photographer's dream, its grand waterfront buildings contrast with a beautifully preserved old town, miles of open parkland and some impressive examples of contemporary architecture.
But it's not all about the views. Stockholm boasts some top-class museums – from the Academy of Fine Arts to the people-pleasing Abba Museum – plus plenty of palaces, where you can marvel at the lavish lifestyles of the royals.
And, of course, it's Sweden's liveliest city, with a cool café culture and nightlife. Not to mention its designer boutiques, hip bars and clubs and cutting-edge cuisine.
Stockholm highlights:
Try these awesome free and cheap things to do (all 100 of them!)
Explore the beautiful Stockholm archipelago
Go skiing or ice-skating (in winter) or try hiking in the summer
Eat yummy Swedish meatballs and visit the world's biggest Ikea – or do both at once
Take a guided tour to learn more about the city's rich history
Copenhagen, Denmark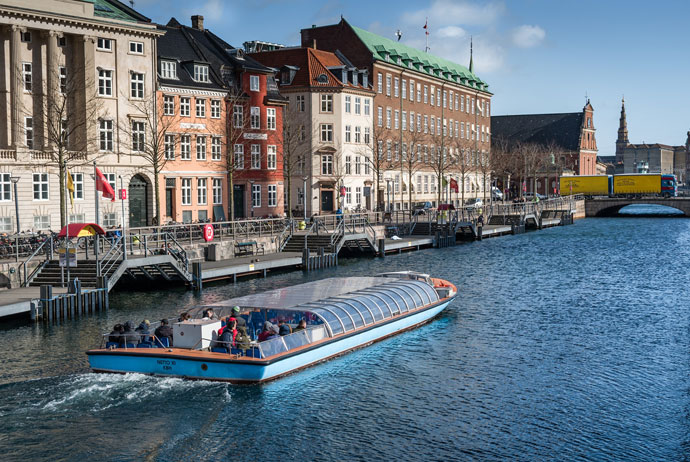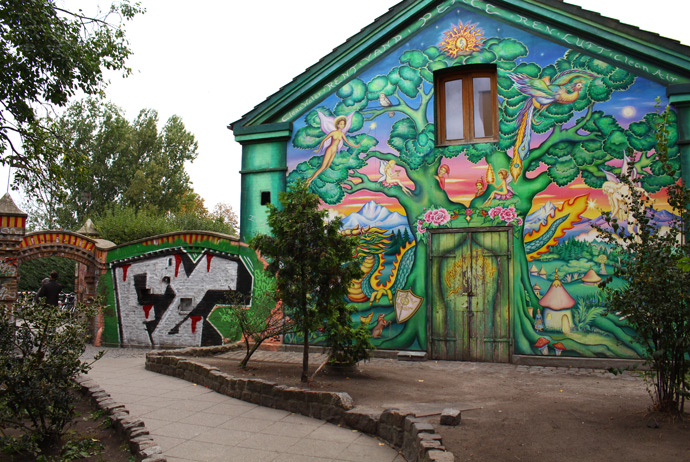 Pic: (CC) Pic: Paul Schofield (CC) Image: Aliki Seferou
Another place that should be high on your Scandinavian wish list is Copenhagen. If your impression of the Danish capital is of bleak, glowering streets gleaned from gloomy Scandi Noir detective series, think again. The epitome of cool, this is a trendy and welcoming waterside city with a lively and surprisingly hip café, bar and music scene.
Europe's cycling capital, it's a great place to explore by bike, or by boat. From the historic 12th-century castle and grand royal palaces to the traditional Tivoli Gardens and alternative 'free town' of Christiania, the city's attractions are varied.
And in recent years, it's developed an unrivalled culinary scene and given birth to the fashionable New Nordic cuisine, with its emphasis on local and seasonal food.
Copenhagen highlights:
(or hire your own vessel for some laid-back exploring!)
Eat crazy amounts of scrumptious Danish food without blowing your budget to see ancient Viking sites and some very modern art and explore like a local
Buy a Copenhagen Card and hit as many museums as possible
Oslo, Norway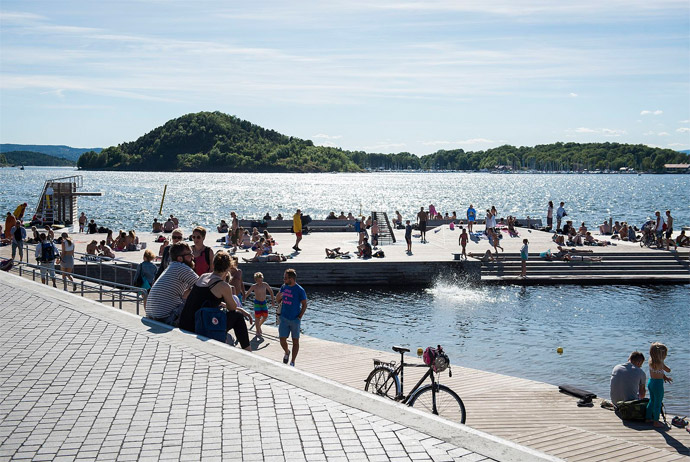 Pic: Katrine Lunke (CC)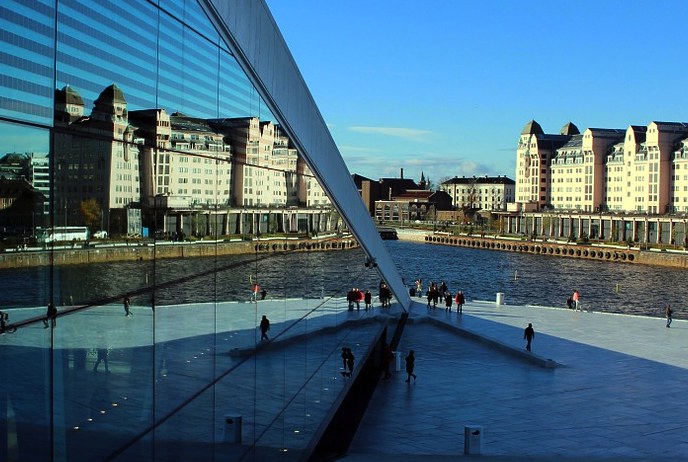 Pic: Jørn Eriksson (CC) Pic: Dagny (CC)
Surrounded by water, mountains and forests, Oslo is an easy-going city with a fine array of international museums, parks and galleries.
Lovers of contemporary architecture will want to check out the city's fantastic modern buildings – the striking Opera House, the Astrup Fearnley Museum and the state-of-the art 'floating' Holmenkollen ski jump – but there's plenty for history buffs and art fans too. Museums devoted to subjects as diverse as Polar exploration, wartime Resistance, Viking ships, the Kon-Tiki expedition and, of course, Edvard Munch and his famous Scream are all here.
And if you've had enough of all that culture, just hop on a ferry and explore one of the nearby Oslofjord islands – Hovedøya is the nearest and one of the prettiest too.
Oslo highlights:
at the city's cosy cafés and restaurants
Prove that Oslo can be cheap to visit with these free activities
Drink local beer at some of Oslo's laid-back breweries to get your first taste of the Norwegian fjords at one of the scenic spots nearby
Gothenburg, Sweden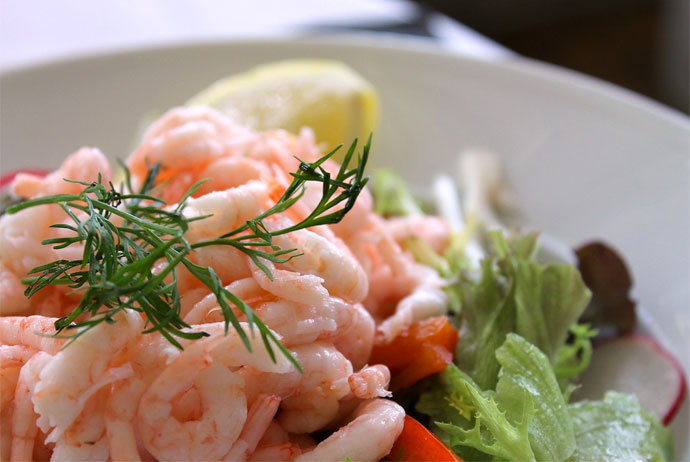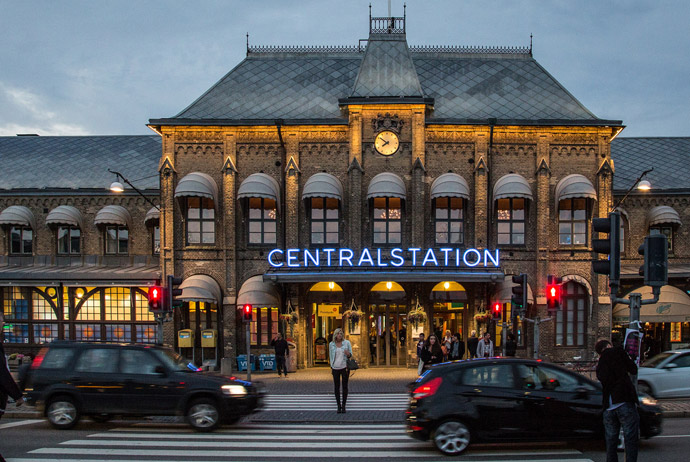 Pic: Tony Webster (CC)
Sweden's second city, Gothenburg may be at heart an industrial port city, but its wide avenues, leafy parks, world-class museums and lively student population make it an atmospheric place to spend a weekend.
Hop on one of the fun and efficient trams that criss-cross the city to visit its many parks, galleries and attractive regenerated neighbourhoods, or leap on a ferry and venture further afield to explore the islands of the southern archipelago.
Add to this a buzzy nightlife, quirky boutiques, a fantastic fish market in a converted church, great street food trucks, the world's weirdest-looking sauna and some of Sweden's more affordable accommodation and you can't fail to have a great stay.
Gothenburg highlights:
Visit Scandinavia's best theme park, which is right in the middle of town , an up-and-coming suburb away from the tourist crowds
Sail, swim or sink your teeth into incredible seafood in the Gothenburg archipelago with the locals at cool, laid-back cafés
Enjoy some of the city's geekier distractions, from comic stores to odd museums
Gotland, Sweden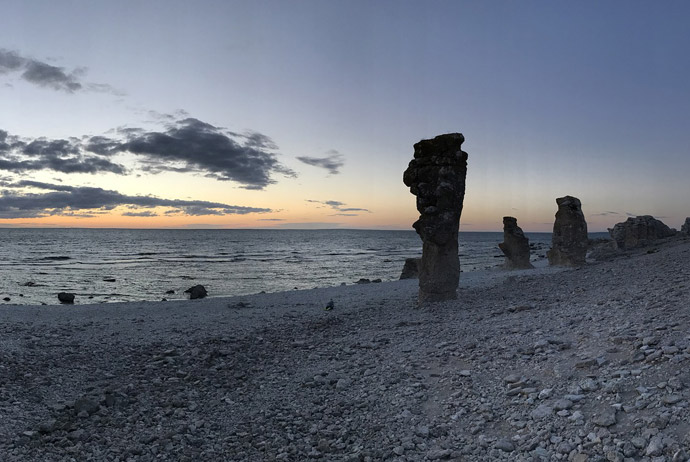 Pic: Helen Simonsson (CC)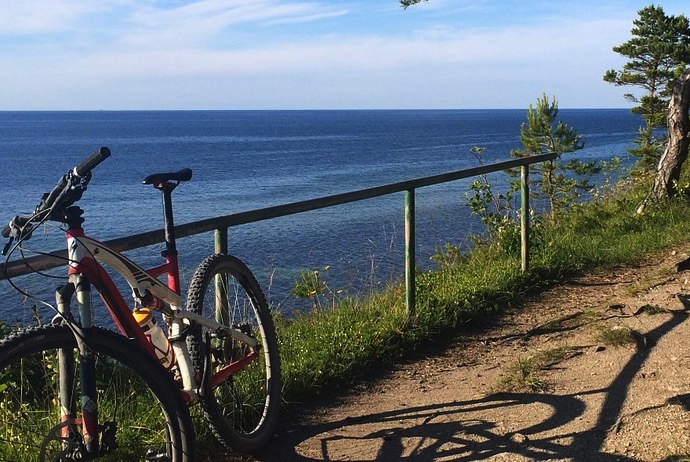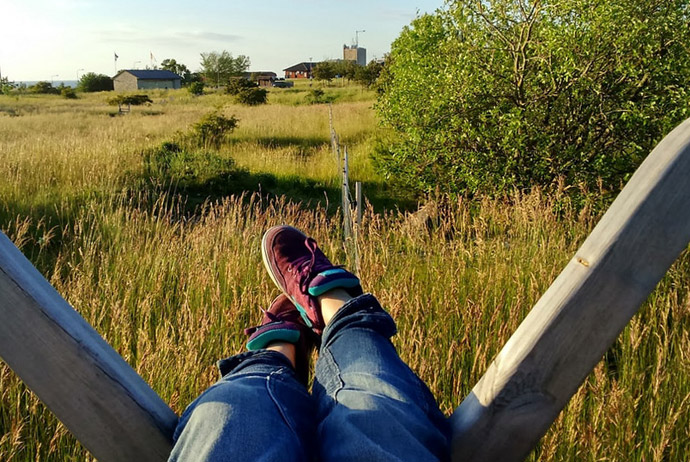 Pic: Fabian Rosdalen (CC)
Sweden's largest island, Gotland lies in the Baltic Sea, a three-hour ferry trip from the mainland. Its highlight is the beautifully preserved medieval town of Visby. A Unesco World Heritage site, its warren of narrow cobbled streets, timbered buildings and fortified walls are a joy to explore.
But the rest of island is appealing too, with miles of long sandy beaches and lush woodlands. Gotland is pretty flat, so hire a bike and set off round the island, stopping en route at its pretty rural villages, small fishing settlements and local farms and cafés.
For a few weeks in summer, Gotland becomes party central, when it seems like half of Stockholm's population decamp here to sun themselves on the beaches. But for most of the year, it's a lovely, low-key rural idyll.
Gotland highlights:
Explore the winding streets and cobbled lanes of medieval Visby
Go deep underground on a visit to the epic Lummelunda Cave
Take the ferry to the tiny island of Fårö, just off Gotland, for total peace and quiet
Try to snap the perfect picture of the unusual rock formations edging Gotland's coastline
Take a dip in the Blue Lagoon, an old quarry with surprisingly warm water (in summer, anyway!)
The Norwegian fjords
Pic: kallerna (CC)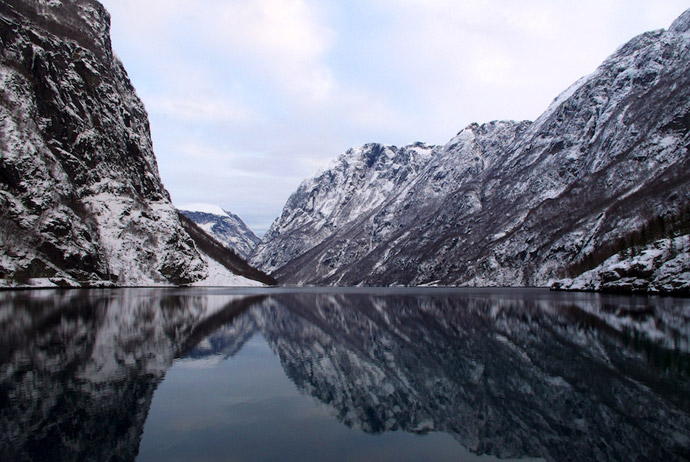 Pic: Johannes Martin (CC)
Some of Scandinavia's most spectacular scenery can be found in the Norwegian fjords, whose craggy glacier-formed inlets, sheer cliffs and crashing waterfalls have a scenic drama rarely found elsewhere.
Norway boasts some 1000-or-so fjords, many dotted with pretty mountain villages and small port towns. Some are easily visited by boat, car or even mountain railway – the village of Flåm on the Aurlandsfjord, for example – while others require more effort to reach, involving a long vertiginous, winding bus journey or even a hike.
But any effort spent getting here will be amply rewarded – the sheer beauty of the region is an Instagrammer's dream.
Norwegian fjords highlights:
Take the spectacular train ride from Bergen to Flåm
Stop off for some cheap and cheerful sightseeing in the pretty city of Bergen
Gawp at the views from Preikestolen and other famous stopping-off points (and in the reflection of a fjord!)
Find an Airbnb in Scandinavia
Abisko, Sweden
A true Scandinavian wilderness, with great hiking and vast lakes, the Abisko National Park is the definition of remote. It's home to bears, lynx and elk, and marks the end of an epic hiking trail, the 500km-long Kungsleden.
However, it's best known throughout Sweden for offering the country's most impressive and consistent views of the swirling colourful northern lights. Cameras at the ready…
Abisko highlights
and head out onto the crisp white snow
See the northern lights – this is one of the best places in the world for aurora-spotting
Tackle the epic Kungsleden hiking trail
Take a side trip to Kiruna and the Icehotel
Enjoy some of Sweden's best nature, starting from the remote Abisko Turiststation
Ærø, Denmark
Pic: Erik Christensen (CC) Pic: Brian Schæfer Dreyer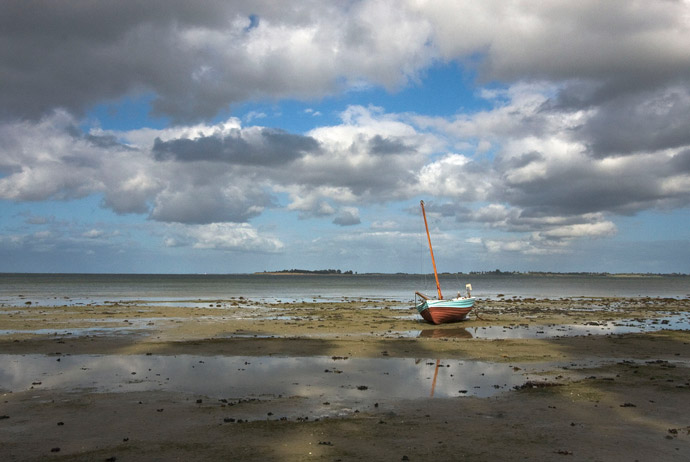 One of Denmark's prettiest islands, Ærø is a picturesque place in the South Fyn archipelago, fringed with sandy beaches, and dotted with traditional villages and quaint colourful cottages. Its handsome capital, Ærøskøbing, is a joy, with cobbled streets and well-preserved houses, plus some decent seafood restaurants and cafés selling local produce.
And if this isn't enough to tempt you, it even has its own whisky distillery, brewery and tobacco plantation making hand-rolled cigars – a sybarite's dream.
Ærø highlights:
Laze on the island's best and most sandy beaches
Discover Ærøskøbing's quirky cafés and restaurants
Sample a drink (or two) at the island's own distillery
Rent a bike or go hiking, then try some gorgeous glamping
Hop back to the mainland for more pretty coastal towns
Lofoten, Norway
Pic: Cody Duncan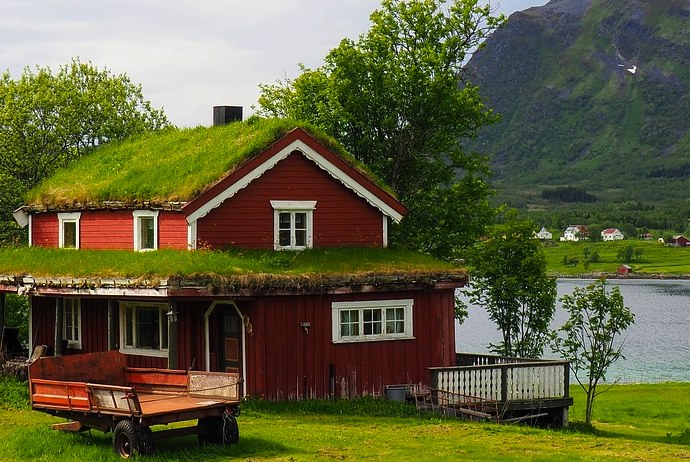 A necklace of islands strung along Norway's coastline, the Lofoten are connected by one main road, which wends its scenic way across the archipelago by bridge, causeway and tunnel. A laidback place, its attractions include sandy beaches, majestic fjords, jagged mountainscapes, rare seabird colonies and pretty fishing villages.
Fishing is Lofoten's lifeblood, and to get to the real heart of this remote region you should stay in a rorbuer, or traditional fishing hut. Depending on your budget, they vary from basic seaside tin huts to beautifully renovated buildings with cosy wood-burning stoves where freshly-caught fish is cooked for dinner. Sit back and enjoy!
Lofoten highlights:
Explore the islands' picturesque fishing villages
See the northern lights from a traditional cabin by the water
Sharpen up your photography skills with some of Scandinavia's best scenery
Learn about the islands' unexpectedly rich history at the Lofotr Viking Museum
Rent an Airbnb somewhere truly special
Bergen, Norway
Pic: Vidar Flak (CC)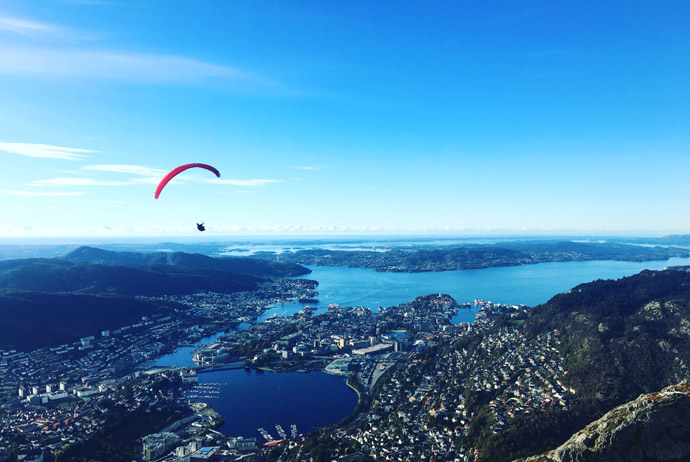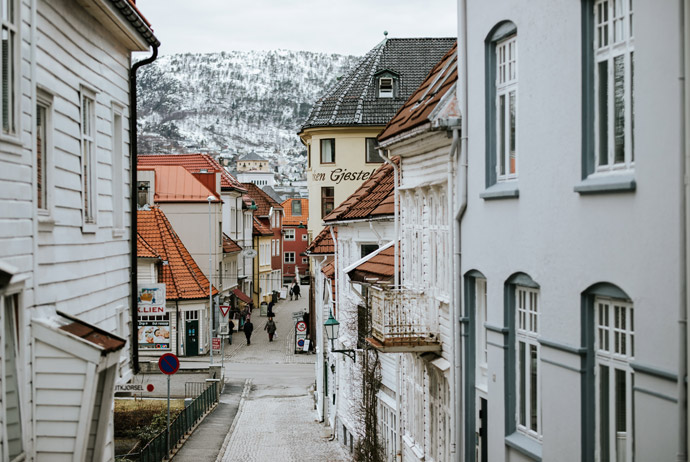 Known as the gateway to the fjords, Norway's second city, Bergen is an appealing, laid-back place, worth spending a few days in its own right.
Formerly home to Hanseatic merchants, its Unesco-protected Bryggen district is an attractive place to wander amid winding cobbled lanes, brick warehouses and old timber shops and houses.
The town also has plenty of museums, covering a variety of subjects from Viking ships through art to the Norwegian Resistance. Add to this some great cafés and restaurants and you may be tempted to linger longer before heading out to the fjords.
Seek out Bergen's best free and cheap activities
Take this 10-hour round trip to see some of the area's best scenery
See the colourful wooden buildings at Bryggen
Check out the street art and visit KODE, a cool collection of galleries
Other great places to visit in Scandinavia
Svalbard, Norway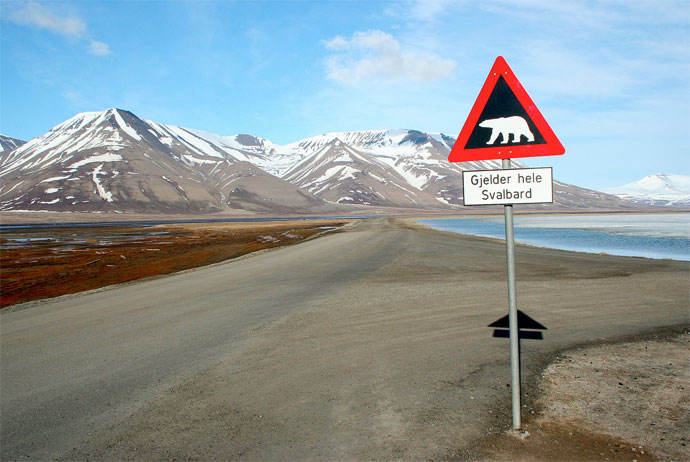 Home to more polar bears than people, the snowy wastes of the Svalbard archipelago lie some 500 miles north of mainland Norway. A land of glaciers, mountains and the midnight sun, this icy wilderness is a great place for Arctic adventures.
There's constant daylight between May and August, while the darkness of the polar night from November to February make it one of the world's best places to view the northern lights.
It takes some planning to get to, but you'll be rewarded with the most dramatic landscapes of glacial fjords and wild tundra. Go exploring by dog-sled or snowmobile and you may even glimpse some of the native wildlife such as polar foxes, reindeer, whales, walruses and, of course, the famous bears.
Tromsø, Norway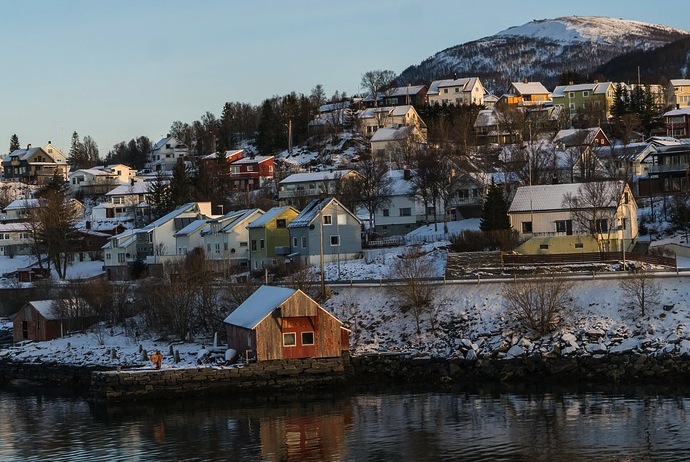 Pic: Svein-Magne Tunli – tunliweb.no (CC)
A former fishing port and trading station within the Arctic Circle, Tromsø is a remote outpost surrounded by snowy mountains and an indented coastline of fjords and islands. However, it's also a vibrant university town with a sizeable student population, which keeps its café, bar and club scene very much alive and kicking. There are also some surprisingly cheap and comfortable places to stay.
The town's sights include a dramatic contemporary cathedral, an Arctic aquarium and an interesting Polar Museum. Nature lovers, however, may prefer to explore the world's most northerly botanical gardens, or take the funicular up to the top of nearby Mount Storsteinen for fantastic fjord and city views.
Jokkmokk, Sweden
Pic: Swedish Heritage Board (CC) Pic: Swedish Heritage Board (CC)
It's a long journey through miles of forests to reach the small town of Jokkmokk in the Arctic Circle. Lying in Swedish Lapland, Jokkmokk is proud of its native Sami culture, and the local museum is a great place to learn more about its indigenous people.
In summer, the town makes a good base for hiking in the surrounding forests and mountains, plus fishing, kayaking – and even swimming for the brave – in the local rivers and lakes.
However, it's winter when Jokkmokk really comes to life, with its annual Winter Market which has been attracting visitors every February for over five hundred years to buy and sell local produce and enjoy a festival of traditional Sami songs, dancing and celebrations.
Bornholm, Denmark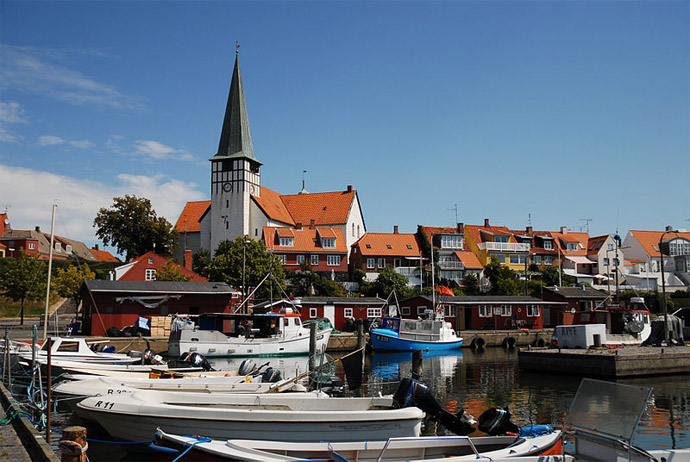 Pic: Mstyslav Chernov (CC)
Denmark's easternmost Baltic island, Bornholm is a picturesque place of sandy beaches, craggy granite outcrops, round white-washed churches and pretty fishing villages. Its main sight is the Hammershus, Northern Europe's largest castle ruins, which date from around 1300.
Accessed by ferry from Ystad in Sweden, the island has long hours of sunshine and excellent light, which has attracted many artists over the years and resulted in a fine tradition of arts, crafts and ceramics.
Today, it's also something of a culinary hotspot, with a two-Michelin-starred restaurant and some tempting local specialities including smoked and cured fish.
Dalarna, Sweden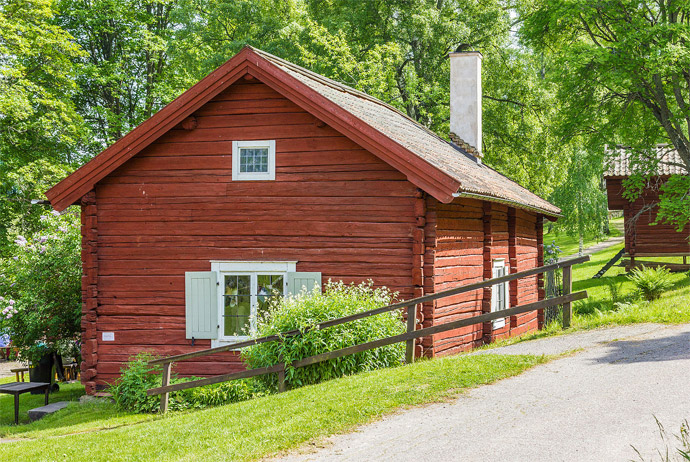 Pic: Calle Eklund (CC)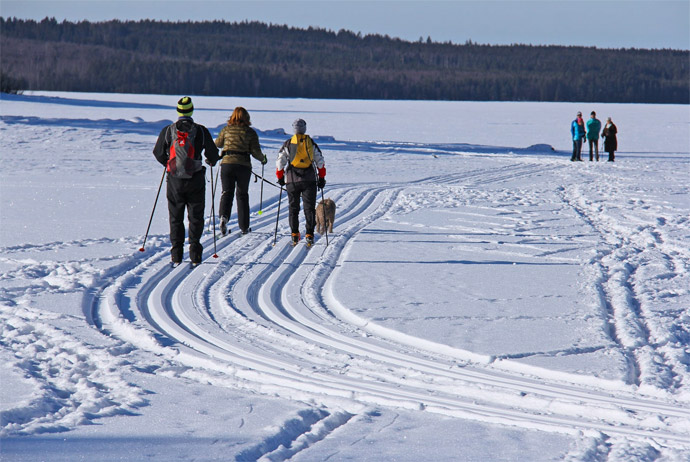 Home of Sweden's iconic red houses, the region of Dalarna is a popular summer holiday spot for Swedes who come here to swim, sail and kayak in Lake Siljan, hike in the pine woods or camp by one of the lakeside beaches. This picturesque region is also a good winter sports destination, hosting the gruelling annual Vasaloppet, the world's longest cross-country ski race.
And if you've had enough of the great outdoors, head below ground to explore the historic Falun Mine. Once the world's largest copper mine, it's now a well-preserved World Heritage site and underground adventure.
Lund, Sweden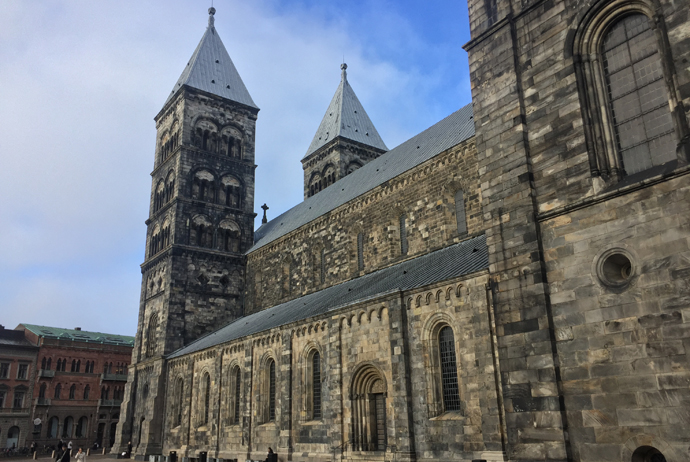 It may be one of Sweden's oldest cities with a cathedral dating from 1145 and a university from 1666, but Lund has got a lively modern vibe.
Perhaps because of the large student population, it's a forward-thinking city with a vibrant arts scene, cutting-edge design and technology companies, plus a raft of eco-friendly innovations such as buses run on biogas.
There's no shortage of culture here too, including a state-of-the-art science centre, a large open-air museum in the city centre and a modernist art gallery. And don't miss the Saluhallen, a former market hall, now home to some of the city's tastiest cafés, restaurants and stalls selling delicious local produce and delicacies.
Don't forget insurance – even if your trip has already started!
It's no good visiting Scandinavia if you don't have decent insurance in place. Even though Scandinavia is safe, we strongly recommend getting good insurance. It really can make a world of difference when things go wrong. For lots of different reasons, including the fact that they will cover you even if your trip has started, we recommend World Nomads. You can get a quote below.
Source https://www.nordicvisitor.com/blog/scandinavia-guide-best-time-place/
Source https://scandification.com/best-scandinavian-cities-to-visit/
Source https://www.routesnorth.com/scandinavia/best-places-to-visit-in-scandinavia/