The 10 Best Smoky Mountains Towns You Need to Visit
With its signature blue mist and rugged landscape, the Smoky Mountains are a true gem in the South.
But hidden throughout this beautiful landscape are dozens of quaint mountainside towns that are perfect for quick trips and weekend getaways.
If you've ever wanted to visit the Smoky Mountains, read on for our guide to the best Smoky Mountains towns.
The 10 Best Smoky Mountains Towns Guide
1. Pigeon Forge, Tennessee
Where: Pigeon Forge is nestled against the foothills on the northern side of the Smoky Mountains in Tennessee.
Why: The splendor of the nearby Smoky Mountains transformed this once quaint mountain town into a popular tourist destination.
Home to Dollywood, Dolly Parton's amusement park, this town draws crowds of people each year who flock to its festivals and summer activities.
Popular attractions include the Old Mill, which is a nationally registered historic place and has been in the area since the early 1800s.
This water-powered mill once played a pivotal role in the daily lives of early Pigeon Forge settlers. The Old Mill is now a popular tourist attraction with a restaurant and cafe.
With its original historic touches, visitors can get a genuine historical experience as they dine and visit its shops.
Pigeon Forge is popular year round, and when long summer days give way to crisp winter nights, the fun doesn't stop. The town hosts an annual Winterfest Kickoff Festival, which features shopping, live entertainment, and twinkling holiday lights.
Pigeon Forge also has plenty of shopping options, with malls, boutiques, and outlets.
When it comes to Smoky Mountains towns, Pigeon Forge is the perfect place to rent a mountain cabin with your family for a quick trip to enjoy all that this area has to offer.
2. Gatlinburg, Tennessee
Where: Gatlinburg is just about six miles away from Pigeon Forge in the foothills of the Smoky Mountains, but this town has enough character to stand on its own.
Why: Gatlinburg's visitors are drawn to this quaint town for its unique charm and quirky vibe.
You'll find lots of specialty boutiques along its picturesque streets, and those who love arts and crafts will feel right at home. Thanks to the National Park, this town also fosters an small outdoorsy scene, which attracts hikers and campers from all over.
Like in Pigeon Forge, many visitors opt to rent a cabin in Gatlinburg and experience the town as it should be experienced – like a local. You can find mountain cabins in Gatlinburg appropriate for any budget, and they allow vacationers to truly immerse themselves in the beautiful mountain setting.
As far as Smoky Mountains towns go, Gatlinburg offers some great dining options, including fine dining and classic steakhouses.
In addition to the nearby Smokies, entertainment and recreation in Gatlinburg including moonshine distillery tours, a scenic aerial tramway, museums, and souvenir shops.
For visitors considering Smoky Mountains towns for their next trip, Gatlinburg is a great option.
3. Sevierville, Tennessee
Where: Sevierville is located a bit north of Pigeon Forge, where the foothills meet the Tennessee Valley.
Why: Often overlooked for other Smoky Mountains towns, the small town of Sevierville is a hidden gem situated at the border of Pigeon Forge.
Although Pigeon Forge is home to the popular Dollywood amusement park, Dolly Parton was actually born in Sevierville, and you'll find the famous, life-size bronze statue of Dolly on the Sevier County Courthouse's lawn.
Other popular attractions in Sevierville include the Tennessee Museum of Aviation, the Rainforest Adventure Zoo, Adventure Park Ziplines and Riding Stables, and two enormous outlet malls with over 120 shops.
Whether you enjoy hiking, camping, fishing, or hunting, Sevierville is also a great way to enjoy the great outdoors.
4. Townsend, Tennessee
Where: Townsend is a quiet mountain town located on the northwest side of the Smoky Mountains.
Why: Out of all of the Smoky Mountains towns, Townsend is one of the smallest. This tiny outpost has just around 500 residents, which is part of its charm. It is often referred to as "The Quiet Side of the Smokies."
Because of its close proximity to the Smokies, visitors often use Townsend as a home base for hiking expeditions.
Likewise, this has made Townsend a popular town for adventure seekers and lovers of the outdoors.
What Townsend lacks in shopping and entertainment it makes up for in pristine mountain views and outdoor activities.
The town enjoys a quiet atmosphere, and it's a great place to visit when you're looking for a tranquil weekend in nature or a rugged mountain trek.
5. Cosby, Tennessee
Where: Cosby is nestled right up against the northern side of the Smoky Mountains.
Why: Once touted as the Moonshine Capital of the World, this unincorportated town now tops out at just about 5,000 people.
Cosby is just down Highway 321. It's exactly where you'll want to be to enjoy some solitude in the splendor of the Smoky Mountains' beauty.
Hit the less-traveled Foothills Parkway for breathtaking views of the Appalachian Trail, which traverses the state lines of Tennessee and neighboring North Carolina.
Because of its easy access to the Smokies, visitors to Cosby can enjoy quick day trips for casual hiking. Use the Cosby Campground as a home base for camping or long-haul hikes.
If you want to beat the crowds while still enjoying the beauty of the Smokies, Cosby is the place to do it.
6. Wears Valley, Tennessee
Where: Nicknamed the "Jewel of the Smokies," Wears Valley is situated in between Townsend and Pigeon Forge on the northern side of the Smoky Mountains.
Why: Wears Valley is the kind of Smoky Mountains town where you'll find mom-and-pop shops and quirky boutiques and restaurants.
While the town isn't an official entrance to the Smokies, it's commonly known by insiders as being the "secret entrance" because it's less crowded.
Wears Valley is brimming with scenic drives, tranquil views, and the kind of friendly faces that make this town so special. You just won't find these attractions in Pigeon Forge or Gatlinburg!
With its small-town mountain charm, Wears Valley is the perfect place to visit when you want to trade city skylines for mountain vistas.
7. Cherokee, North Carolina
Where: Cherokee is located on the Cherokee Indian Reservation on the southern side of the Smoky Mountains National Park in North Carolina.
Why: Cherokee is rich with culture, arts, crafts, and outdoor activities. Cherokee is located on an Indian Reservation, so it's perfect if you're looking for something different from the typical experience you'd find in Smoky Mountains towns.
The area is abundant with wildlife and offers native elk herd viewing, birding, and fishing. Visitors can also go horseback riding on scenic trails, or ride motorcycles through dramatic scenery.
Rich in Native American culture, you can see a variety of traditional crafts and reenactments. The Cherokee were the original settlers of this beautiful area, and a visit to this town won't disappoint.
Since it serves as base camp for hikers, Cherokee has an abundance of outdoor activities, like camping, boating, tubing, golf, and more.
For visitors looking for entertainment, Cherokee has got you covered. The area features a Harrah's Casino Resort, which has all of the luxury and dining options you'll need to complete your stay in the Smokies.
8. Bryson City, North Carolina
Where: Bryson City is located west of Cherokee near the Deep Creek Recreation Area.
Why: When it comes to cozy Smoky Mountains towns, Bryson City is paradise.
Quaint cafes, galleries, museums, and charming shops line the streets of this bustling little town. There's even a microbrewery for those of you who are on the lookout for craft beer.
Bryson City has that mountain village feel to it, and there's something for everyone to enjoy, whether you prefer strolling through town or going for a hike.
This town also has a claim to fame – it's the final resting place of Horace Kephart. He's revered by many to be the father of the Great Smoky Mountains National Park.
Ride the Great Smoky Mountain Railroad through the gorgeous and varied North Carolina Countryside.
Only five minutes north of Bryson City you'll find Deep Creek Recreation Area, which has tubing, swimming, waterfalls, fishing, and enough to keep you and your family occupied for hours.
If you visit the Smokies, you don't want to pass up this vibrant little town.
9. Elkmont, Tennessee
Where: The former vacation town of Elkmont is right next to the Elkmont campground, about a 15-minute drive from Gatlinburg. The town is now encompassed by the Great Smoky Mountains National Park.
Why: While Elkmont is no longer inhabited, this fascinating ghost town still warrants a visit if you're taking a trip to the Smokies. A stroll through this town's abandoned buildings is sure to be a thrill for ghost hunters and thrill-seekers alike!
Elkmont was once home to the burgeoning national park movement in the 1920s, and the land eventually became the property of the National Park Service.
Walking through this town recalls visions of another time. See two still-standing graveyards, abandoned cottages and chalets, and buildings that are starting to be reclaimed by nature. Always follow National Park Service rules and DO NOT TRESPASS. These buildings are rotting fast and can be hazardous if you venture inside.
If you're in the Smoky Mountains area, a quick trip to historic Elkmont is worth the visit.
10. Maryville, Tennessee
Where: Maryville is a peaceful college town located northwest of Townsend in the foothills of the Smoky Mountains.
Why: Maryville is away from the hustle and bustle of Pigeon Forge and Gatlinburg. While Maryville is less touristy than some of the more popular Smoky Mountains towns, the area has a perfect blend of mountain town life and tranquility.
From cafes to local restaurants and chains, Maryville has plenty of dining options to keep you satisfied, and like many Smoky Mountains towns, the area boasts many options for outdoor activities.
Maryville's position in relation to the Smokies gives stunning views no matter where you are.
In fact, Chilhowee Mountain's eastern flank, known as "The Three Sisters," makes up the western ridge of the Smokies. It's visible from nearly anywhere in town. This proud mountain vista is just one of many things that add to Maryville's charm.
If you liked this post, be sure to check out all of our local vacation guides. We share our favorite places, tips for packing, and even fun vacation ideas for your Smoky Mountain getaway. Follow American Patriot Getaways on Facebook and Instagram so you don't miss a thing!
Smoky Mountains – Must See Places
What will you see for your Gatlinburg vacation? Picking a destination to see in the Great Smoky Mountains National Park is no easy task. Luckily, we've assembled the top 15 must see places in the Smoky Mountains!
Once you cross these off your list, you can truly say you've experienced the best sights that America's most visited national park can offer!
15 Must See Spots in the Great Smoky Mountains
1. Newfound Gap
Nestled high on the main ridge of the Smoky Mountains, you'll find Newfound Gap a short drive from Gatlinburg, TN. Visitors to the gap will be treated to spectacular views of the Smoky Mountains, access to the Appalachian Trail, and the monolithic Rockefeller Monument.
2. Clingmans Dome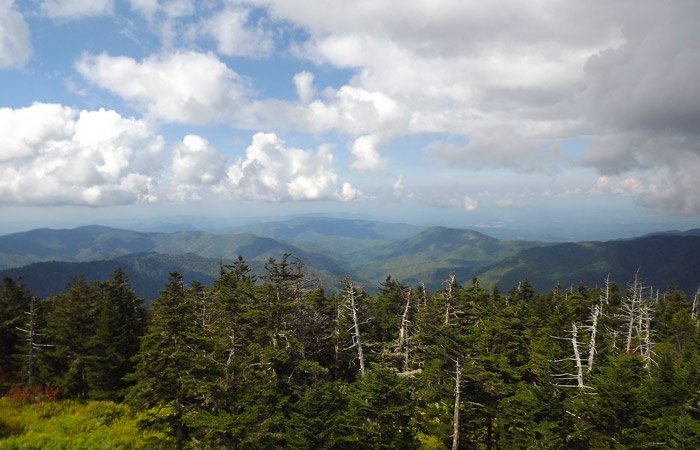 The highest mountain in Smoky Mountains at an elevation of 6,644 ft. This mountain peak can also be reached by taking the Clingmans Dome Road that is open from May to November. At the top, visitors can make the short hike to a stunning observation tower with panoramic views of the Smoky Mountains. On a clear day, it's possible to see six states: Tennessee, North Carolina, South Carolina Virginia, Kentucky, and Georgia.
3. Charlies Bunion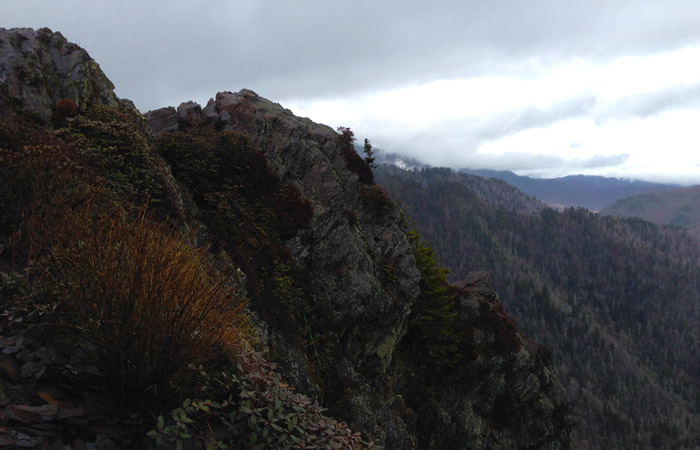 Charlie's Bunion, a popular overlook, can only be reached by making an 8 mile round-trip hike on the Appalachian Trail. While the hike is strenuous, it's hard to find views that are more satisfying. Charlies Bunion itself is an exposed rock that famously resembles a blister or "bunion."
4. Mt. LeConte and Alum Cave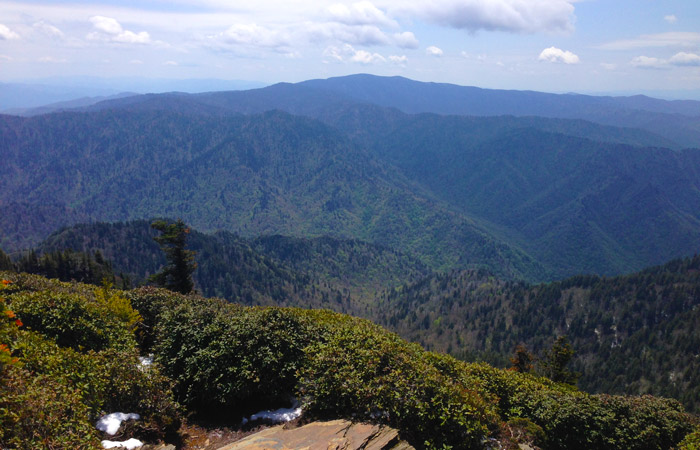 Mt. LeConte is the 3rd tallest mountain in the Great Smoky Mountains National Park at a towering elevation of 6,594 ft. While there are five trails to the summit, Alum Cave Trail is the most popular (and shortest) way to the top.
On the way to the summit, hikers will pass by Arch Rock and Alum Cave Bluffs – 100 foot high bluffs that were important in Cherokee lore and for having rich mineral deposits. Saltpeter was mined from the bluffs and used for making gun powder in the Civil War.
Near the summit, hikers will encounter the LeConte Lodge, the only operating lodge within the Great Smoky Mountains. A short hike further to over looks like Cliff Tops and Myrtle Point will yield impressive views of the Smokies.
5. The Chimney Tops Trail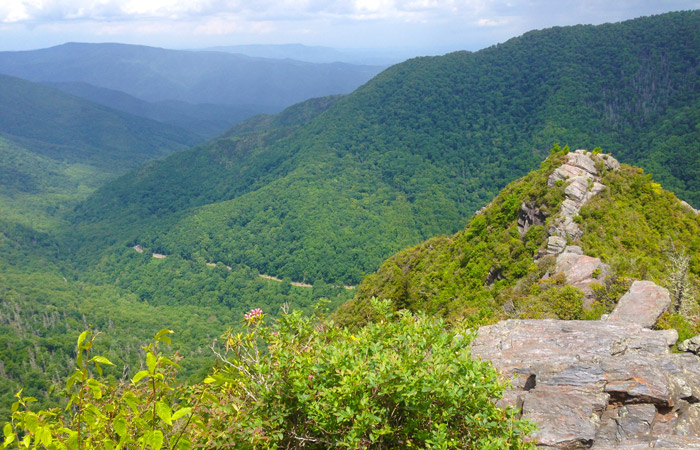 This famously steep trail that leads to the Chimney Tops, has unique rock formations that jut-out from the mountain like chimneys from a roof. This 3.8 mile round-trip hike is strenuous, but can easily be completed in an afternoon. For your hard work, you'll be treated with great views and a gorgeous high elevation spruce fir forest ecosystem.
6. Andrews Bald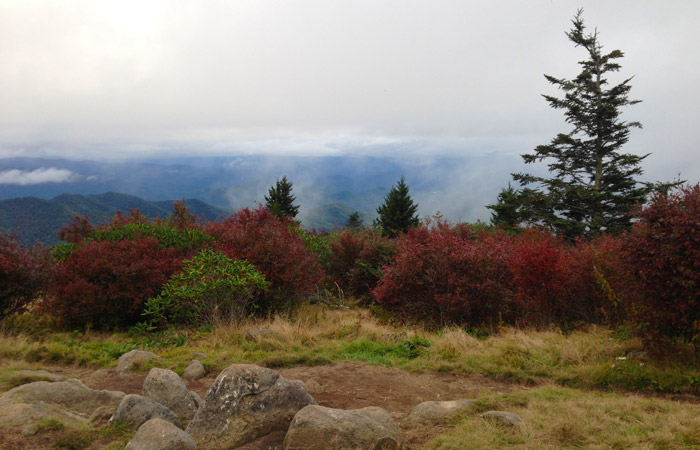 Of the many high elevation fields or balds in the Great Smoky Mountains, Andrews Bald boasts the highest elevation and arguably, the best views. No one is sure of how natural balds formed in the Appalachian Mountains, but no one doubts that fields like Andrews Bald make a terrific picnic spot and a must-see destination.
7. The Sinks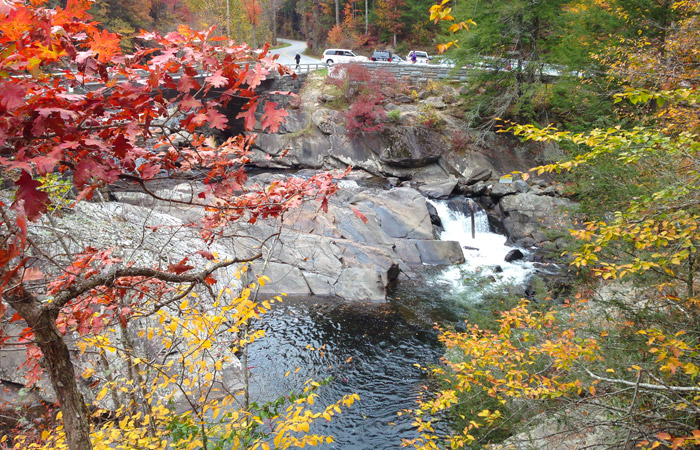 "The Sinks" are a popular series of cascades and waterfalls along the Little River Gorge Road only a few miles away from Gatlinburg. About two miles after Metcalf Bottoms Picnic Area, you'll cross a bridge over this turbulent waterfall that has created a popular swimming hole. Thrill seekers will occasionally plunge down the falls in kayaks. Exercise extreme caution around these falls.
8. Ramsey Cascades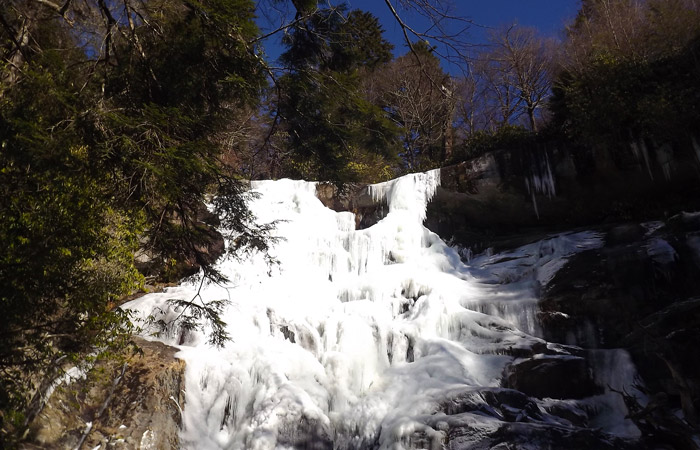 The tallest waterfall in the Smoky Mountains rests in the Greenbrier area of the national park. A 10 mile Ramsey Cascades hiking trail leads to these stunning falls and passes through magnificent old growth forests filled with gigantic yellow poplars, birch trees, and hemlocks.
9. Elkmont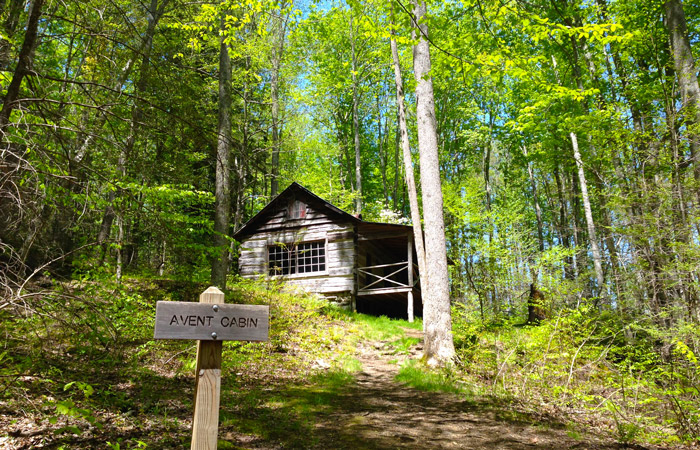 What part of the park has been home to logging camps, ccc work groups, and an exclusive resort community? Visitors today can still see historic sights and structures in Elkmont that remain from a colorful history. In addition for being a great stop for history buffs, Elkmont has several popular hiking trails and beautiful streams ideal for fishing and tubing.
10. Roaring Fork Motor Trail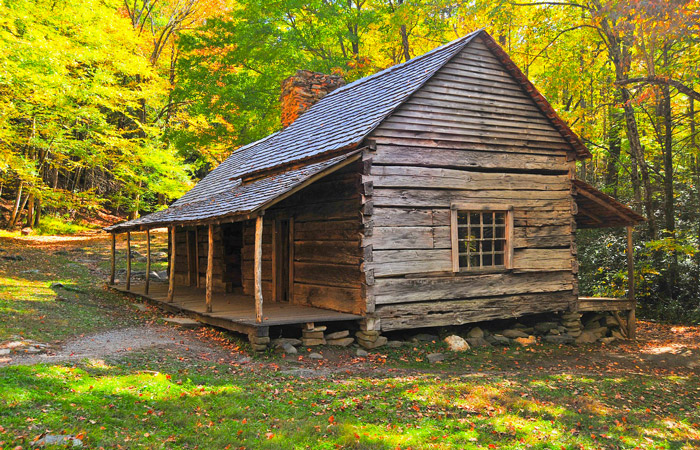 Want to explore beautiful waterfalls and rustic homesteads? This loop road is just your ticket! The Roaring Fork is one of several of Gatlinburg's entrances into the Great Smoky Mountains and offers access to incredible waterfalls and sights like the Noah "Bud" Ogle cabin built in the 1880s. This popular road is closed from December to March.
11. Grotto Falls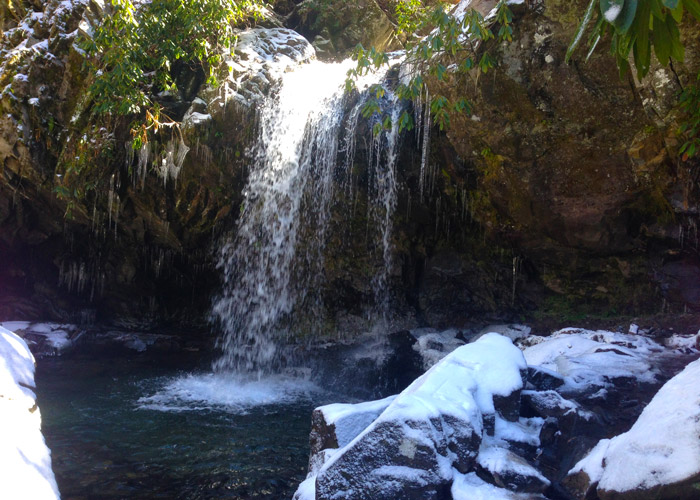 Grotto Falls is a terrific hiking trail for seeing wildflowers and a truly unique waterfall. In fact, the Trillium Gap Trail passes underneath the falls – a great way to cool off in the heat of summer. If you have enough time, this hiking trail also continues to the summit of Mt. LeConte. Laurel Falls Trail is another popular waterfall hike near Gatlinburg.
12. Rainbow Falls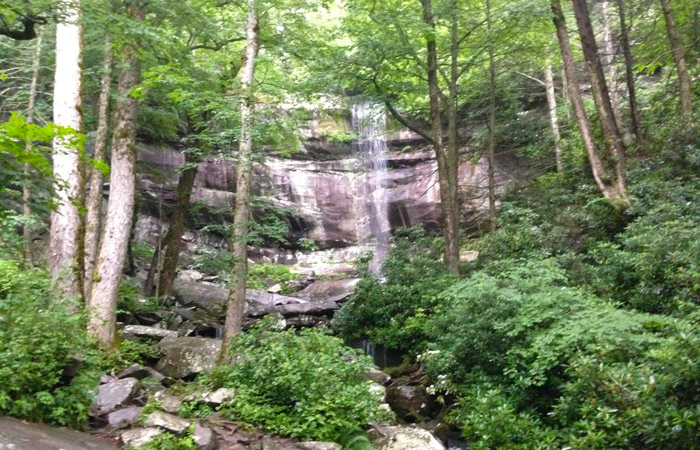 This stunning 80 foot high waterfall known for creating enough mist to form rainbows in bright sunlight. The trailhead for this beautiful waterfall is off of Cherokee Orchard Road. Rainbow Falls is a 5 mile round-trip hike, but it is possible to reach the summit of Mt. LeConte to complete a whopping 14 mile day hike.
13. Cades Cove Loop Road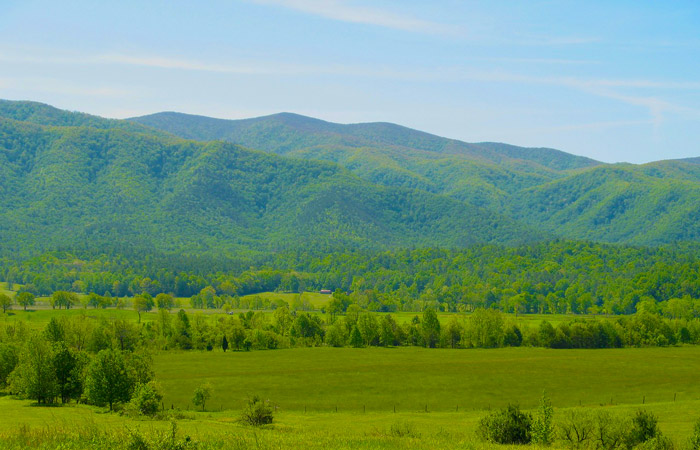 Once a remote valley community, Cades Cove today is easily the most visited and photographed locations in the Great Smoky Mountains National Park. It's no secret why – a combination of old homesteads, churches, mills, wildlife, and spectacular mountain peaks is a must see for nature-lovers and history buffs. The 11 mile loop road offers numerous pull-offs to explore hiking trails and historic sights from yesteryear like a working grist mill.
14. Abrams Falls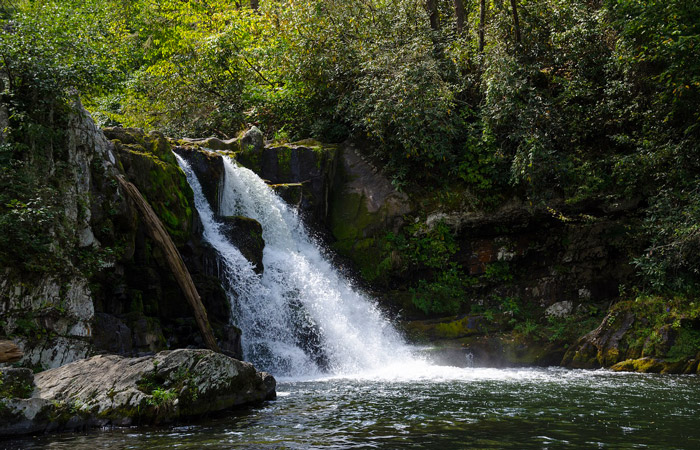 A moderate 5 mile hike leads to one of the most dramatic waterfalls in the Smoky Mountains near Cades Cove. From the trailhead near the halfway point in Cades Cove, hikers will descend down a stunning river gorge to this high-flow waterfall in the park. Otters are known the frequent this section of the river on Abrams Creek.
15. Cataloochee Valley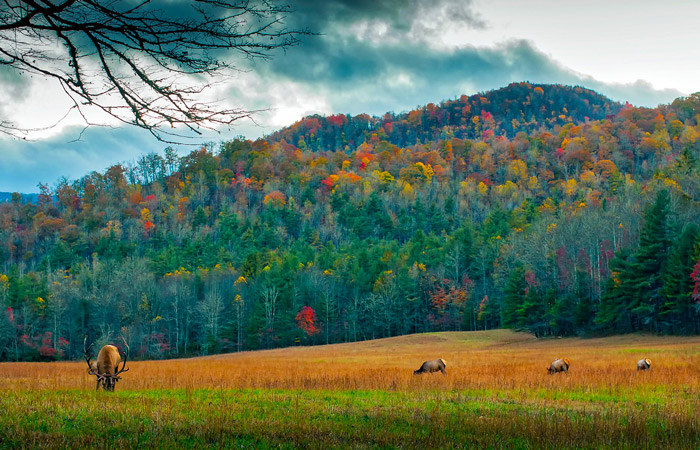 Home to the only Elk herd in the southern Appalachian mountains, Cataloochee in the North Carolina side of the park is a sight worth seeing off the beaten track. Other highlights to see include the Palmer Chapel and Beech Grove School House.
Final Thoughts
Admittedly, it can take many days to experience the best sights in the Great Smoky Mountains National Park. So how can you see as many of these natural wonders as possible?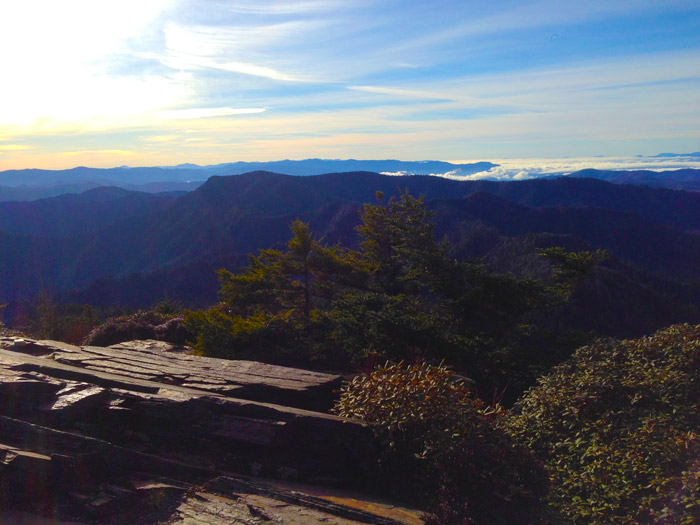 A great way to cross some of these beautiful sights off your bucket list is to book a long cabin vacation in Gatlinburg, TN. Nestled just outside of the national park, there are many Gatlinburg cabins that offer a comfortable home base to plan trips and excursions in the Smokies.
Are there some "must-sees" we forgot to mention? Please comment and let us know! We'd be glad to update the list and include them.
Recent Articles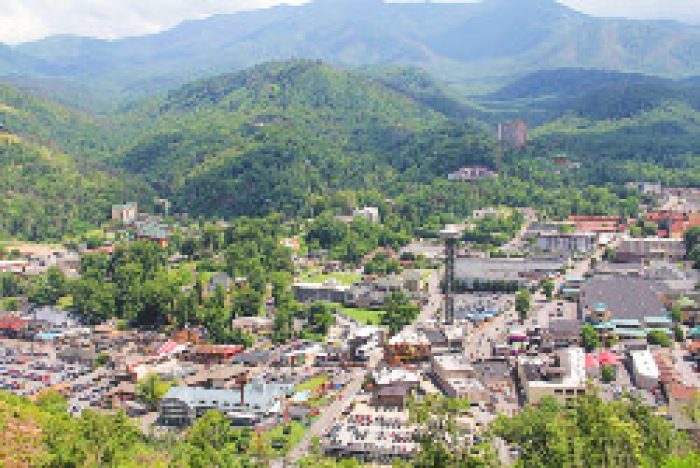 48 Hours: Short Vacation Ideas for Gatlinburg
With only 48 hours in Gatlinburg, you'll need to optimize your time to keep the fun going. Check out our best short vacation ideas for Gatlinburg to get started!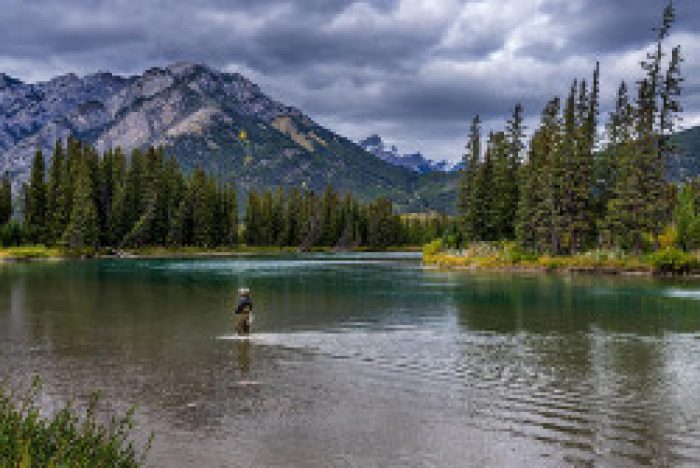 Exploring the Best Places to Fish in the Smokies
Make your next Smokies getaway relaxing by trying out one of the best places to fish in the Smokies and slow things down.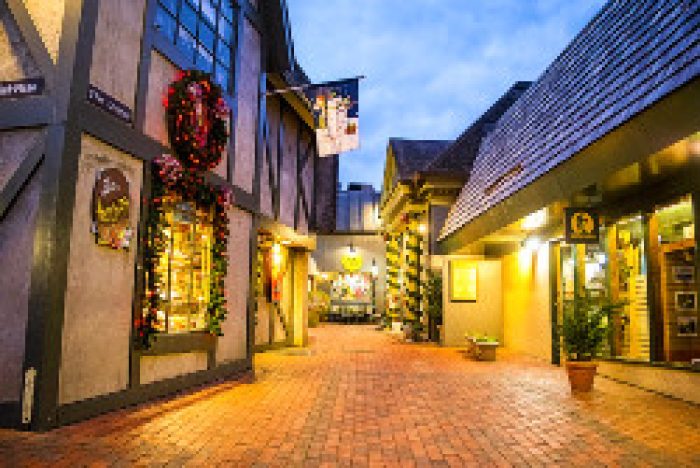 Five Stores: Exploring the Village in Gatlinburg
Enjoy the shopping side of the Smokies by visiting The Village in Gatlinburg, where shops, food, and a good time await you and your guests.
Categories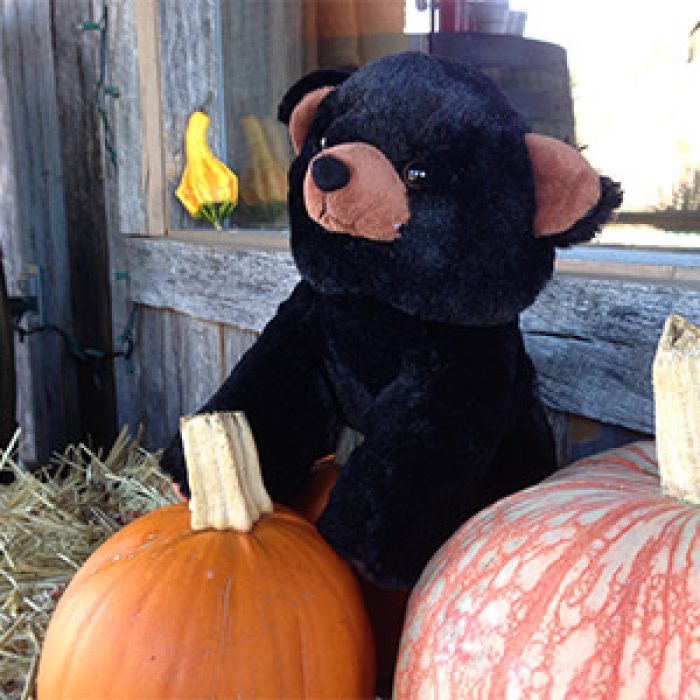 Blogger Bear's Smoky Mountain Adventures
Meet our new guest blogger! This blogging bear loves sharing the Smoky Mountains with everyone. He knows his home well – read more.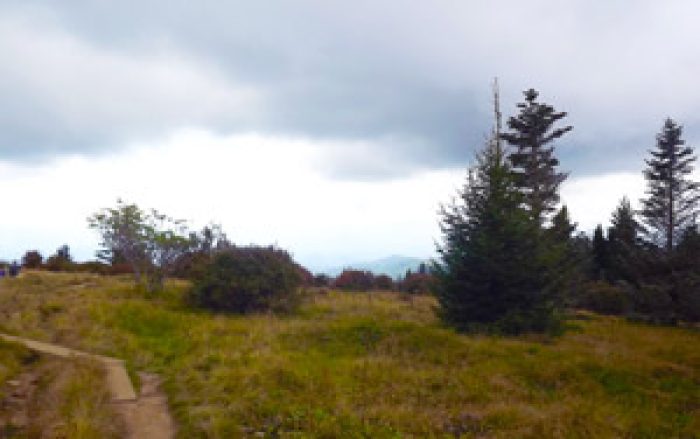 Hiking in the Smokies Blog
Planning adventures in the great outdoors? Our hiking blog has tips and tricks for vacationers in Gatlinburg who want – read more.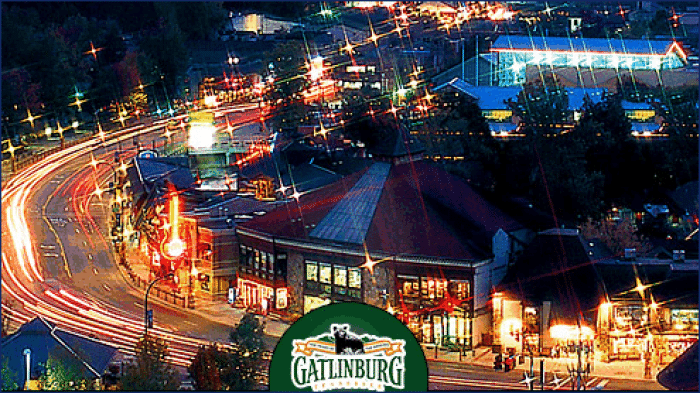 Seasons in Gatlinburg
Any time of year is a great time to visit Gatlinburg and the Smokies! Explore these articles to learn more about fun e – read more.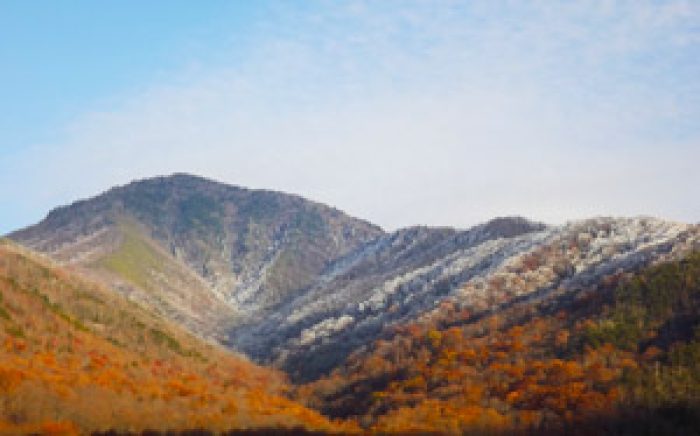 Vacation Tips
Archives
(1) (1) (1) (1) (1) (1) (1) (1) (1) (1) (1) (1) (1) (1) (1) (1) (1) (1) (1) (1) (1) (2) (1) (1) (1) (1) (1) (1) (1) (1) (1) (1) (6) (3) (2) (1) (2) (2) (3) (1) (2) (1) (2) (3) (1) (1) (2) (2) (1) (1) (1) (2) (4) (4) (2) (4) (4) (4) (4) (4) (4) (4) (5) (3) (4) (5) (4) (4) (4) (4) (4) (1) (4)
Please Note: Cabins USA Gatlinburg's area information, area events, and blog pages are provided as a public service. Cabins USA Gatlinburg does not endorse any of the products, vendors, consultants, or businesses referenced in these web pages. Any mention of vendors, products, businesses, or services on the Cabins USA Gatlinburg web site is for informational purposes only. Users of this web site are responsible for checking the accuracy, completeness, currency and/or suitability of all information. The inclusion of this information does not imply endorsement by Cabins USA Gatlinburg. Furthermore, specific questions regarding any content should be directed to the appropriate organization and not necessarily to Cabins USA Gatlinburg.
849 Glades Rd., Unit 1A1
Gatlinburg , TN 37738
(865) 436-5031
Preparing Search Results
Please be patient, this may take a minute.
Want to receive up to date information on cabin specials and events in the Smokies? Sign up for our newsletter! Simply provide a contact name and email so that we can reach you. Cabins USA Gatlinburg respects our guest's privacy and never shares this information with third-party sites. We treat any information that you share as confidential.
Nights: select your arrival date and enter the number of nights you plan to stay.
Promo Code: If applicable – Please enter a valid code.
Optional Search Features (Amenities, Cities, Areas)
After your first search, it isn't necessary to click the "search" button again as this feature will automatically filter your results for any new search features you provide, unless you change the date, the number of nights, or go to a new webpage.
It isn't necessary that you wait for a search to be completed before you select or deselect different search features.
When browsing results, you can add them to your "favorites" by clicking the red plus mark on the bottom left of your desired property. You can view your selected properties by click the "favorites" tab at the top of the search bar.
Add/Remove Favorites
When using our "search" feature, you can make a list of favorites. After doing an availability search for your desired vacation date, our site will produce a list of available cabins. Simply click the "+" sign on the lower left side of the property you are interested in.
Doing this will add the rental to your favorites list. You will notice that the "+" has now changed to a "-". You can click this minus sign to "unselect" this property from your favorites list.
You can also remove a property from your favorites list by clicking the minus sign to the right of the property name under the favorites tab. Additionally, you clear your favorites list by clicking "remove all" on the favorites bar. After doing this, you will have to perform a new availability search.
The number next to the favorites tab is the number of properties you have selected.
View List
To see all of your favorite rentals on one page, simply click "view list"
Compare Favorites
Under the favorites tab on the search bar, you can view your selected favorites. By checking the box next to your selected rentals, you can compare up to three properties.
Simply select the 2 – 3 properties you wish to compare, then click "compare" to see these rentals side-by-side.
Once you find your perfect rental for the right date, simply click "book now" to begin the booking process.
Cookies enable you to use shopping carts and personalize your experience on our site, tell us which parts of our website you have visited, and give us insights into user behavior so we can improve our communications and products. By clicking on or navigating the site, you agree to allow us to collect information through cookies.
First-timer's guide to Great Smoky Mountains National Park
Jagged mountain peaks, verdant forests and cascading waterfalls set the stage for big adventure in the Great Smoky Mountains, one of America's best-loved national parks. Spread across 500,000 acres in the Southern Appalachian range, the park is a four-season wonderland, famous for both its colorful spring wildflowers and the fiery blazes of autumn.
The Smokies are also home to an astonishing variety of plant and animal life – from lumbering black bears to dazzling displays of synchronous fireflies. It doesn't take long to see why Great Smoky Mountains is the most visited national park in the United States. Whether you're coming for the hikes, the history, the autumn leaf peeping, the sound of silence, or the winding mountain roads, there's a little something for everyone in the Smokies.
A section of the Little Pigeon River in Tremont, Great Smoky Mountains National Park, during spring. ©NaturalStock/Shutterstock
The history of Great Smoky Mountains National Park
There are only three National Parks that spill across state lines, and Great Smoky Mountains is one of them. It covers a section of Tennessee and North Carolina in the Southern USA that was once home to the Cherokee, and later by Scotch-Irish settlers.
Like much of Appalachia, the Smokies were targeted by logging companies seeking rich stands of timber. As early as the end of the 19th century, concerned residents of the area advocated for preservation of the land. By 1925, the federal government was ready to move forward and create one of the first national parks in the eastern United States, along with Shenandoah National Park to the north.
The land for Great Smoky Mountains National Park was acquired in large part through small-scale grassroots fundraising rather than donations from wealthy stakeholders, despite much of the area already being broken up into small family farms and parcels earmarked by loggers. Much of the work was completed by the Civilian Conservation Corps throughout the Great Depression, and the national park was officially dedicated in 1940.
Another unique quality of the Smoky's development was that it was one of the first parks designed with cars in mind. Unlike the first national parks out west, which were originally reached by trains and where visitors stayed in grand hotels financed by railroad companies, Great Smoky National Park came together with support and input from auto organizations like the American Automobile Associations (AAA).
US 441 road (aka the NewFound Gap) winding through the forest in the Great Smoky Mountain National Park. ©Norman Lathrop/500px
How to visit Great Smoky Mountains National Park
The main gateways to Great Smoky Mountains are the Sugarlands Visitor Center, near Gatlinburg, Tennessee, and the Oconaluftee Visitor Center near Cherokee, North Carolina. Between the two is the scenic Newfound Gap Road, which winds for 29 miles, neatly bisecting the park on the only pavement traversing the Smokies. Trailheads for some of the most popular hikes and some of the park's key historic sights are found along this two-lane road. Other popular access points are the Cataloochee Valley on the east side of the park, and Cades Cove in the west.
If you're flying in, the closest airport to the park is Knoxville's McGhee Tyson Airport (about a 70-minute drive to the one of the park's main gateways near Gatlinburg). Other nearby airports include Asheville, NC (an 80-minute drive), Charlotte-Douglas International Airport (a 3-hour drive), and Chattanooga (a 2.75 hour drive). There is no train service to Great Smoky Mountains National Park. Wherever you're coming from, you'll want a car, as there's no scheduled bus service to the park nor any public transit available inside of it once you get there.
If you want to spend some time exploring the Smokies without camping or renting a cabin, there are numerous RV rental companies in Knoxville, Gatlinburg, and Pigeon Forge – the later being two towns that are unofficial gateways to the Smokies and home to attractions like Dollywood. You can also make a road trip out of picking up a rental from outfitters like Voyager Campervans in Nashville and Escape Campervans in Atlanta.
A hiker pauses at a lookout point over a tree-covered valley on the Appalachian Trail ©Tony Barber/Getty Images
What to see and do in the Great Smoky Mountains
One of the great draws of the Smokies is its extensive trail system crisscrossing forested valleys and misty mountain slopes. There are over 800 miles of trails, ranging from easy rambles along scenic boulder-filled streams to challenging all-day hikes. In addition, there are over 100 backcountry campsites and shelters, the park offers exceptional possibilities for multi-day treks.
The park's hiking opportunities include a 71 mile portion of the Appalachian Trail, which runs right through the center of the park between Fontana Dam and Davenport Gap. The highest point on the entire 2,200 mile span of the AT is the park's own Clingman's Dome – the "top of Old Smoky" made famous by singers like the Weavers and Hank Williams. Another epic trek in the park is the Mountains to the Sea Trail, which runs from its western terminus at Clingman's Dome all the way to the Outer Banks of North Carolina.
Hiking aside, there are many ways to experience the Great Smoky Mountains. When you need a break from walking, you can let a trusty steed do the work. Horseback riding stables are located in Cades Cove, Sugarlands and Smokemont. The park also has some matchless scenic drives, including ridgeline roads where you can gaze out at the seemingly endless expanse of undulating peaks. Last but not least, the Blue Ridge Parkway's southern terminus links the Smokies to Shenandoah, in case you want to get the most out of your national parks pass.
However you choose to explore the Smokies, you can visit the well-preserved log cabins, grist mills and one-room school houses built by early settlers to the area. There is also exceptional wildlife watching year round in the Smokies.
While you have a chance of seeing wildlife throughout the park, the Roaring Fork Motor Nature Trail is an excellent route if you're hoping to peep the park's animal residents, especially in winter time, at dawn, and in the evenings. And while the area's bears and fireflies get most of the publicity, the Cataloochee Valley is a prime spot to see elk, reintroduced to the Smokies back in 2001.
How much will a trip to the Smokies cost?
For an inexpensive vacation, the Smokies are hard to beat. Unlike the Grand Canyon and most other national parks, this one won't cost you a penny to enter. The Smokies are entirely admission-free, thanks to the many area residents who gave up their land and contributed funds to create the park.
That means that, aside from car rental, expenses are minimal. Camping – one of the best ways to experience the Smokies – runs less than $25 a night per site and as little as $14. Backcountry camping is free, although you do need a reservation and a permit.
All of the attractions within the park are free, including the Mountain Farm Museum, Cades Cove historic buildings and the panoramic overlook at Clingmans Dome, not to mention all of the hiking trails. Add to that the many free ranger-led programs run by the park – night hikes, storytelling by the campfire, morning porch talks (free coffee provided), Appalachian culture fairs – and you have the makings of one of America's most remarkable budget-friendly getaways.
Where to stay in the Smokies
The allure of the Great Smoky Mountains is certainly no secret, and the park gets quite crowded during the busy summer months (Jun–Aug) and in the autumn when the leaves change color (Sep–Oct). It's wise to plan well ahead so you can get your first choice when it comes to accommodation.
There are no motels or rental cabins within the park. Instead, all but one of the park's nine frontcountry campgrounds can be reserved online. For backcountry sites that are accessible only via hiking trail, you can make reservations through the park's backcountry permit office either in person or online. If you're new to camping or spending time outdoors, read up on Leave No Trace principles before you head out, or check out these guidelines on how to RV or vancamp responsibly.
Llamas resting and eating on a foggy day after carrying supplies to the top of Mt. LeConte in the Great Smoky Mountains National Park. ©epantha/Getty Images
If you prefer not to sleep in a tent, the only option inside park boundaries is the LeConte Lodge, a delightfully old-fashioned collection of wooden cottages near the top of Mount LeConte (elevation 6594ft). The lodge is not accessible by road, so to get there you'll have to hoof it uphill on a hike ranging from 5.5 miles to 9 miles in length depending on which trail you use.
There are meals available at LeConte when you arrive – the supplies for which are brought up by llamas, which you might see along the way if you take the Trillium Gap Trail. Due to the popularity of LeConte's hospitality, however, you'll need to make reservations months – or even a year – in advance.
There are plenty of accommodation options outside the park, too. Gatlinburg, something of a resort village, is packed with hotels and guesthouses, and there are cabin rentals around the city and throughout the surrounding area – particularly near Cherokee, Bryson City and Pigeon Forge.
Being prepared (and staying safe) in the Smokies
Hiking trails are well-marked in the national park, though it's wise to pick up a good map (available in the visitors centers) before setting out. Make sure you have sturdy walking shoes (preferably waterproof hiking boots), ample water and snacks, warm clothing (it gets chilly at higher elevations, even in the summer) and gear for rain (precipitation is a year-round possibility).
A walking stick also comes in handy. Be sure to let a non-hiking partner know where you're going and when you plan to be back. Watch out for slippery rocks, and don't swim or wade in park waters (falls and drowning are among the leading causes of injury).
As this is bear country, you must store all your food – and any trash that smells like food – appropriately. It's important to be mindful in order to protect wildlife from becoming dependent on humans for food or getting close to humans in ways that endanger both you and the animals who call the park home. Never feed animals by hand, dispose of trash properly in approved receptacles, and use bear canisters or bear lockers to keep your snacks from attracting critters to your campsite.
Speaking of bears, they're generally quite shy and avoid human contact, though if you do come across one, keep your distance and don't disturb the bear. In the unlikely event the bear approaches you, stand your ground, make yourself tall and make a lot of noise – which usually deters the bear.
Get more travel inspiration, tips and exclusive offers sent straight to your inbox with our weekly newsletter.
This article was first published August 2018 and updated May 2020
Buy Great Smoky National Park
Lonely Planet's Great Smoky Mountains National Park is your passport to the most relevant, up-to-date advice on what to see and skip, and what hidden discoveries await you. Hike Mt LeConte, explore Cataloochee, and raft on Pigeon river; all with your trusted travel companion.
Buy Great Smoky National Park
Lonely Planet's Great Smoky Mountains National Park is your passport to the most relevant, up-to-date advice on what to see and skip, and what hidden discoveries await you. Hike Mt LeConte, explore Cataloochee, and raft on Pigeon river; all with your trusted travel companion.
Explore related stories
I rafted through the Grand Canyon and here's what I discovered
Rafting through the Grand Canyon is the stuff of dreams, but the trip requires planning, and going without some creature comforts. Here are our top tips.
The best national parks in North Carolina span mountains, beaches and battlegrounds
North Carolina is blessed with national parks in every corner of the state, preserving everything from mountains to beaches. Here's our guide to the best.
North Carolina's 7 best hikes for waterfalls, fall foliage and mountain views
Though the hikes of North Carolina can be intimidating, there are trails throughout the state that appeal to all experience levels.
The 8 best hikes in and around Charlotte
For little to no cost, you can be one with nature on some of the best hiking trails in and around Charlotte, North Carolina.
18 top things to do in Smoky Mountains Gateway Towns
From putt putt courses, moonshine distilleries and theme parks, there's so much to do when you visit the Great Smoky Mountains.
The 8 best free things to do in North Carolina, from scenic drives to colorful local festivals
Exploring the gorgeous state of North Carolina doesn't have to break the bank. Here are out favorite free activities, from the mountains to the coast.
The 9 best city parks in Charlotte for families, hikers and picnickers
Whether you enjoy vigorous outdoor activities or just want to lie out on the grass, here's our guide to the best parks in Charlotte, North Carolina.
Charlotte rising: Why sports fans and thrill seekers flock to the Queen City
Grab a seat in the stands – or start a game yourself – in our favorite spots for sports fans in Charlotte
This lesser-known US national park is the latest International Dark Sky destination
Want an under-the-radar spot to marvel at the stars? Head to this spot on the Outer Banks of North Carolina.
Source https://patriotgetaways.com/blog/10-best-smoky-mountains-towns-need-visit/
Source https://www.cabinsusagatlinburg.com/smoky-mountains-blog/post/66/smoky-mountains-must-see-places.php
Source https://www.lonelyplanet.com/articles/first-time-great-smoky-mountains-national-park