Safest Countries in South America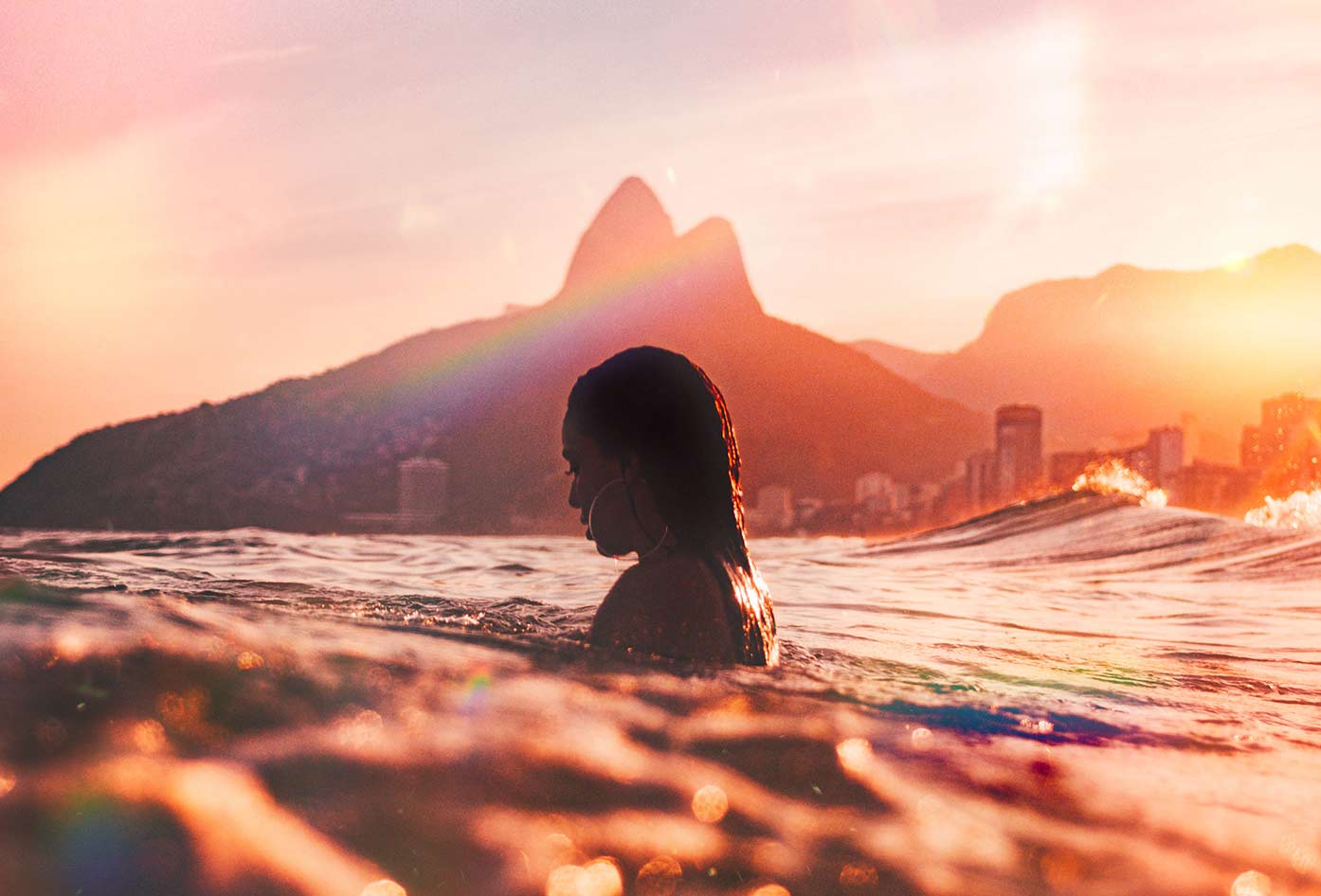 Are you looking for the safest countries in South America?
It's said that Colombia and Venezuela are the most dangerous countries, while countries further south like Argentina, Chile, and Uruguay is regarded as the safest countries to visit in South America.
But, what about the dangers involved?
I don't consider myself ignorant, but I never thought about the dangers, even in the safest countries in South America, until recently.
Table of Contents
Safest countries in South America
Fear of danger and culture shock are the main reasons people reject the idea of travel in Latin America and choose other continents.
Every country in South America has its good and bad parts, whether it's exploring Comuna 13 which is one of the most dangerous neighborhoods in Medellin or the Villas of Buenos Aires we must take precautions.
In other words, staying safe is relative to our experiences.
Latin America, can be a safe place when you know where and where not to go. It's that simple, but you must take the right precautions.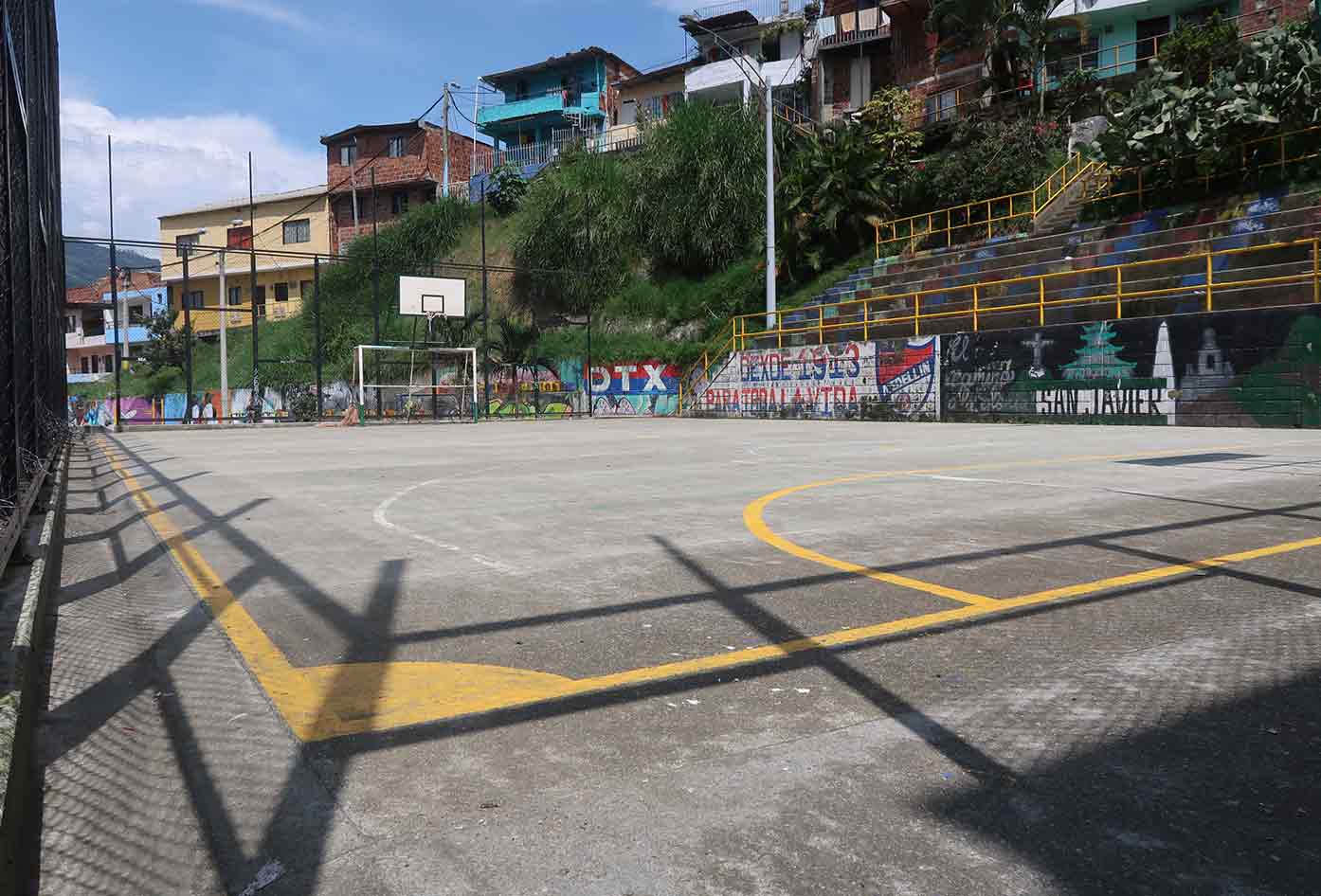 However, you'll need to be streetwise and have a good sense of direction to know when danger is on the horizon.
Of course, even then, you can't always anticipate danger.
For example: look at the Ausangate Mountains in Peru. You're likely not going to be robbed, but you need to know which routes to take.
If you get lost or take the wrong path (easily done without a guide), you might find yourself in big trouble – real fast!
I'm saying this from experience, after traveling as far south as Argentina and to over 10 other countries in Latin America all by myself.
Danger is subjective!
Even though we're exploring at our own risk when traveling foreign lands, we all know the type of danger we don't want to be in.
What is the safest country in South America?
The statistics say Chile by the way!
With its Spanish and indigenous elements and more than 6,000km of Pacific Ocean coastline it's surrounded by the Andes mountains.
It is said to be one of the safest places to travel in South America.
Although I've not traveled across all borders, I've gained a real sense of which are the safest countries in South America for new visitors.
When thinking of places to avoid in South America, I have not only walked with all my travel gear on my back, but I carried it through the most dangerous streets in Rio de Janeiro whilst in Brazil.
All without any incidents. But that could be just pure luck, right?
Also, it might have something to do with me being black in Latin America and, therefore, I'm not always seen as THAT GRINGO!
Does that sound ridiculous?
Well, if you have walked around the streets like me, you'd understand why I say that. And, believe me, being a person of color in Latin America has its own set of implications, let me tell you.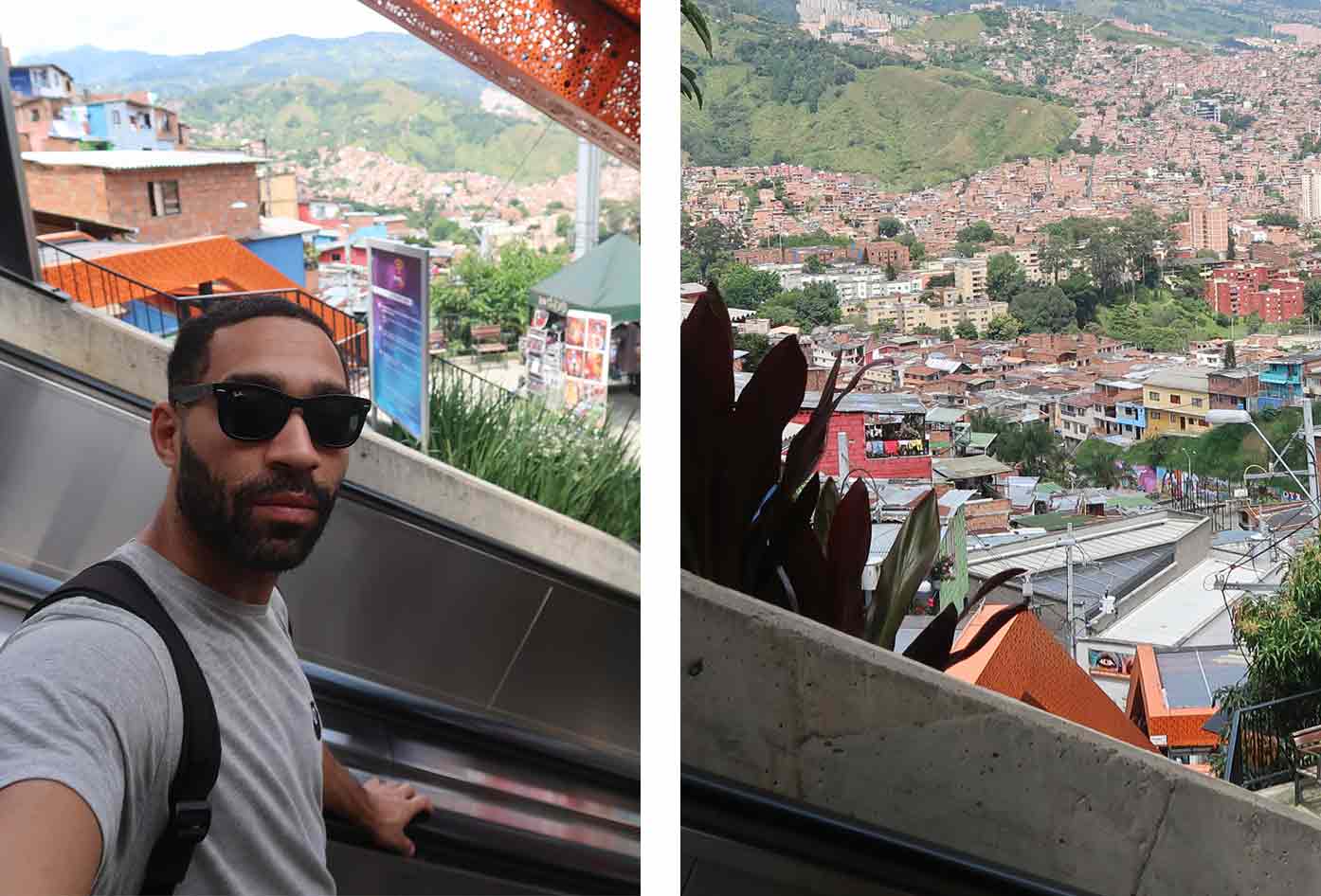 For example, when walking in some of the safest places to travel in South America, people looked at me like I was about to rob them!
When comparing that experience with what it means to be a gringo in Latin America I hope you can begin to see the difference.
Places to Avoid in South america
My point here is that there are some uncontrollable factors, many of which are somewhat inevitable.
How you look and how you carry yourself will decide your fate, not necessarily a specific country or city. You cannot hide being a gringo.
Popular tours seen in this guide:
Timing also plays a big part in being subject to danger, which is why you should avoid walking around late at night in most urban areas.
When you do, take precautions like getting a taxi instead of walking. In Bogota, I had to remind myself that even though the cost of living in Colombia is lower it is still astronomically high for others.
I know this sounds obvious, but we underestimate how fast danger can walk into our day, especially as we get familiar with a new area.
It could be walking to the store to get some beers to take back to your Airbnb. Or, whilst in the middle of hiking in Patagonia without a guide.
What if I told you that you could still be subject to danger, even in the safest place in South America. Would you believe me?
I've walked through both dangerous and safe places with expensive camera equipment in my hand, and nothing has happened to me.
If you are a keen photographer like me, and you're concerned about your camera equipment, I highly recommend that you have a cheap travel camera with you that you can afford to lose.
If you are really worried about petty theft and street crime, there are some great anti-theft accessories you can find on the market today.
So, does that mean that South America is safe? Or, Did I get lucky?
Let's look at this question with a little more detail:
Is South America Safe?
Despite being a little optimistic about the situation, I'd say yes because I don't want to put you off traveling to South America due to a horror story or pretty crime that you heard on the news.
Now, let's talk about some of the safest countries in South America and what to do to avoid danger while traveling.
For a heads up, here is an unordered list with four of the safest countries in South America that are trending right now.
Many factors account for the safest country, but these trending countries in South America will give you a good idea.
Safe countries in South America 2022
You can read about the best places to visit in South America but, let's look at the safety scores by combining data from different sources.
These results are based on not only the Global Peace Index but the recorded homicide rates per country.
Also, data from a World Risk Report, which records a country's possibility of natural disasters and their ability to deal with them.
Chile
Argentina
Uruguay
Bolivia
Ecuador
Paraguay
Peru
Suriname
Brazil
Guyana
Colombia
Venezuela
As you may know, South America is the home to 12 countries with a population of over 423 million and increasing every year.
There are some extremely safe places to visit in Ecuador, but you won't find 'the best country to visit in South America' that easy.
Because of the cultural traditions, landscapes, and biodiversity, it's impossible to choose just one, trust me!
Best Countries in South America to Live
As you'll probably know by now, South America has some beautiful, culturally diverse, intriguing, as well as affordable places to live.
Off the gringo trail, I've taken a closer look at each country's cost of living, weather, health care, and safety. All to be able to find the best countries in South America to live, work, play, and retire.
Chile
Chile has a lot to offer, from snow-covered mountains peaks to sandy beaches. A growing international community, expanding job opportunities, and lack of political corruption.
Chile has the highest standard of living in South America with a modernized infrastructure, highways, internet, and drinkable water.
The weather in Santiago de Chile is fine, typically ranging between 15 and 30C depending up the time of year and 3 to 10C as overnight lows.
The Chilean healthcare system is among the best in Latin America, placing 33d out of 190 countries. An easily convertible currency and International airport, Chile has become an ideal place to live.
Uruguay
Unlike its South American neighbors, Uruguay's landscape consists of gently rolling hills, river basins, and lakes.
Uruguay is one of the smallest countries in South America, encompassing roughly 68,000 square miles.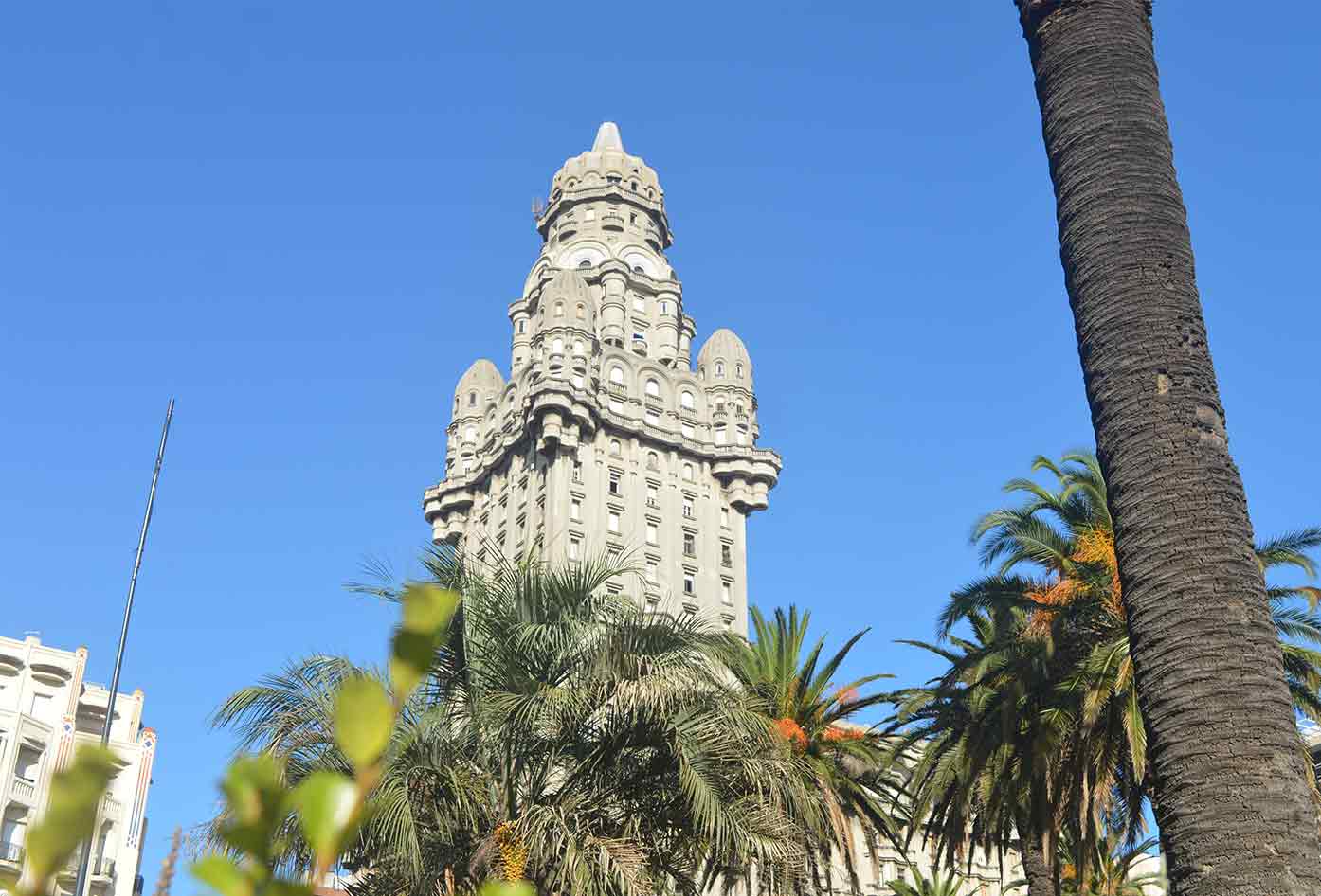 What's unique about Uruguay is that there are no earthquakes or volcanoes. Due to the countries geography, the weather conditions are pretty uniform with regular seasonal changes.
It's known that Uruguay is safe and has a much slower pace of life along with friendly people and a stable government.
Its higher living costs and quality of life make it an attractive place for many seniors and European immigrants to live. In fact, most of Uruguay's population is of European descent.
Argentina
Argentina is home to a landscape as diverse as its population. Nearly 60,000 plus ex-pats from the United States call this country home.
Argentina's population is mainly of European descent and the second-highest immigration acceptance rate in the world.
Argentina's diverse landscape allows ample opportunity to live within whatever weather conditions you find suitable.
It's no secret that Argentina has some of the best wine in the world, along with excellent tasting cuisine and the nationwide Mate culture.
Wines, such as Malbec and Torrontes, can easily be found in every supermarket at affordable prices. The Argentines have a lot of freedom as many of the laws are loosely enforced.
With the low cost of living in Peru along with pleasant climate, archeological sites such as Machu Picchu, and La Huaca del Sol.
The laidback lifestyle makes Peru one of the best countries in South America to live in.
With healthcare starting at $150, Peru's healthcare system consists of a network of private clinics and hospitals throughout the country.
An additional benefit to this is the numerous national insurance companies that offer comprehensive coverage.
Peruvians have a rich cultural heritage dating back centuries and monthly festivals celebrating these traditions are commonplace.
Major cities, such as Lima, Trujillo, and Cusco, are all very pedestrian-friendly and have many amenities for expats.
Many apartments, restaurants, shops, and other amenities are within walking distance and near most residential areas.
Safest Country in South America to Live
A combination of magnificent landscapes, mild weather, unique architecture, and history throughout South America appeals to many.
Affordable living conditions, a stable government, and empathetic locals are a few of the reasons why many people find Chile, Uruguay, Argentina, and Peru to be the best countries in South America.
Dangerous Places in South America
How can we avoid the most dangerous places in South America?
Depending on the South America itinerary you embark on, you'll quicky start to learn which are the safest South American countries to visit.
Or, at the very least, how you can avoid or minimize danger while visiting them. Let's take a look at how I managed to accomplish this.
Below are five ideas that steered me away from those moments where it could've all gone wrong.
Know Your Weaknesses
What are your weaknesses?
If you know you find it difficult to communicate with others, take this opportunity to meet other travelers, especially other solo travelers.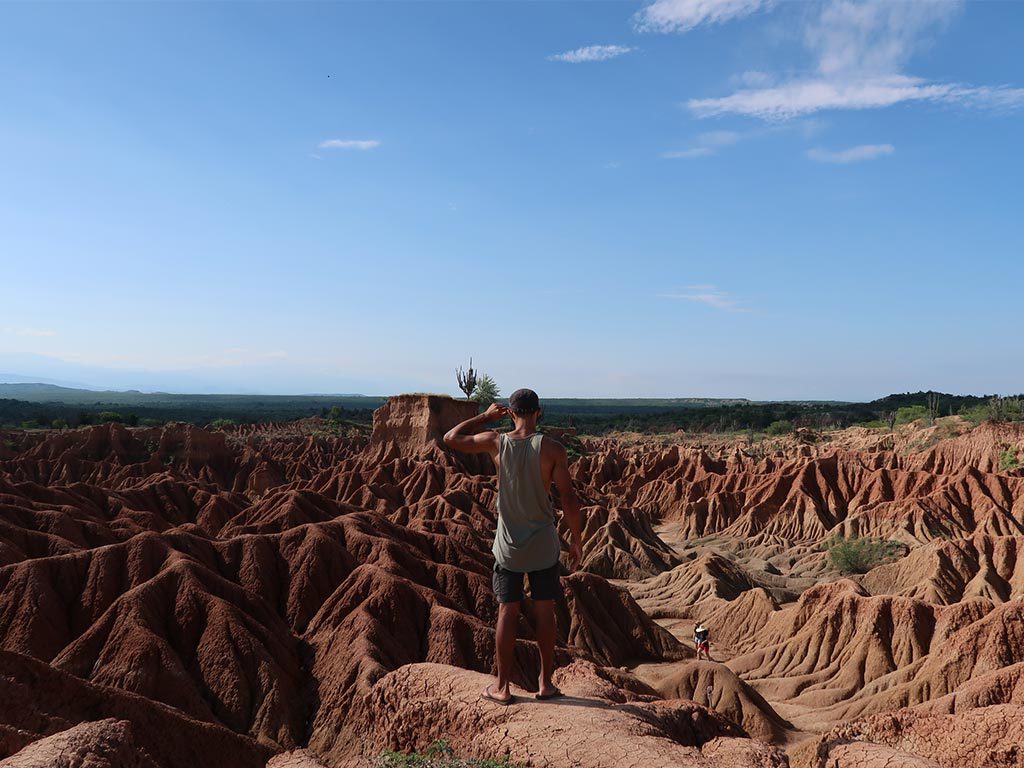 One of the beauties of solo travel is nobody knows who you are. You can make mistakes and not feel anxious about messing up interactions.
Learn The Lingo
Can you speak another language?
Learn a few words to help you avoid those awkward moments where you have no choice other than to ask a local for advice.
Usually, people respect the fact you are trying to speak their language, and you will be interpreted much better.
I love residing in Latin America and I'm learning to speak Spanish. My goal is to become fluent in Spanish through daily practice.
Spanish isn't the only official language in this continent. The official language of Brazil, the largest country in South America, is Portuguese. Also, Guyana is an English-only speaking country in South America.
Shoot Photos
When are you in a photographic mood?
Taking photos of your current surroundings can have many benefits. There have been many times where a previous photo has helped me.
For example, when I got lost or needed a visual reference, photos helped me to locate somewhere or something.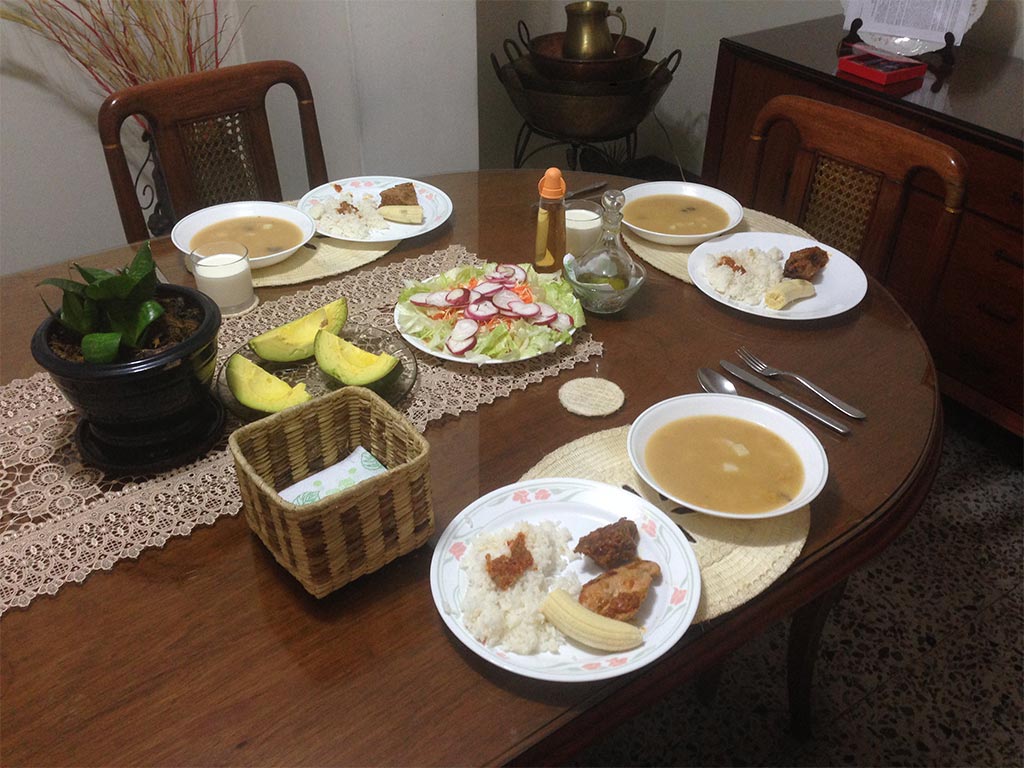 Eat Communally
When is it socially acceptable to share food?
In some cultures, it's unheard of to share your plate. What I'm suggesting is when it comes to mealtime, ask locals to share conversation – not their food.
If offered food as a result of initiating conversation, then you're in a better position to connect with local people more on your travels.
For me, the danger levels automatically decreased when I connected with a helpful local. In this way, each country can be considered on the list of safe countries in South America.
This is one reason why continually learning Spanish in South America has given me more access to these types of local connections.
Without having cultural access, things like sharing conversations around dinner tables can seem a little intrusive or even creepy.
Find your people
Who will you connect with?
Whether it's Backpacking Bolivia or Buenos Aires, solo travel is difficult alone. For me, being solo and being alone are worlds apart.
Once, I almost got tied down at a hostel in Tulum, Mexico. I met a guy who drank beer to get absolutely wasted every single night, and I felt obliged to have a few beers with him on the first night.
After seeing the state he'd got in, I had no choice but to abandon him.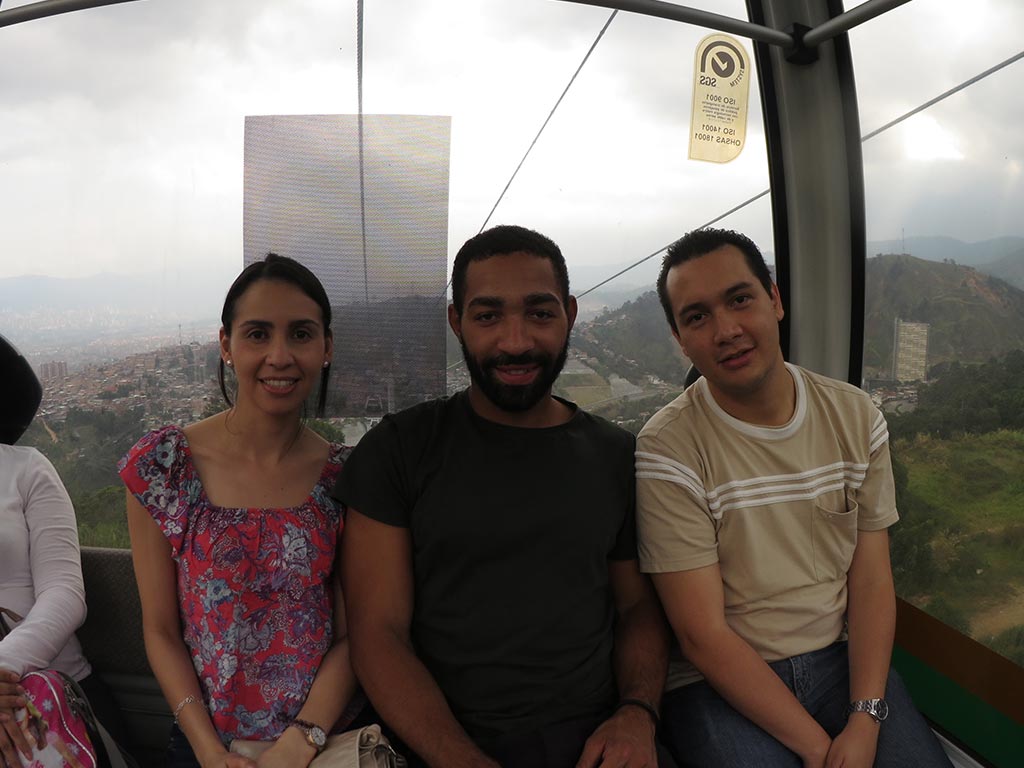 If you can't connect with the right people at your location, I find it's best to move on and find people who can actually enhance your experience.
I connect with local people that can help me through language exchanges and to share cultural ideas.
You can also check out programs like remote year, which will allow you to combine work and travel with like-minded people.
Again, solo travel does not have to be a lonely pursuit.
Travel Insurance for South America
No matter who you are, it is recommend that backpackers and all types of travelers use World Nomads Insurance for a fully comprehensive cover..

If you are due to travel soon, you can get a Get Your Free Quote by clicking the link or the image above and filling out your details – that way you'll get instant travel insurance cover from the date of travel that you choose.
South America Safety FAQs
See these frequently asked questions about safety in South America:
What is the least violent country in South America?

According to various online sources, Uruguay is the least violent South American country. The Global Peace Index 2021 states Uruguay ranks 47th out of the world's 163 nations.
What is the nicest country in South America?

Peru! For many travelers from all over the world, it is well known that Peru is a country that has tons to offer travelers, no matter their interests or cultural background. Peru seems to also be one of the most inviting countries on the continent.
Is Argentina or Brazil safer?

Arguably, Argentina is safer than Brazil. However, both countries are very friendly and welcome tourists. Remember that racism exists in both countries so you may experience that if you are a person of color in places such as Buenos Aires. Petty crime can be difficult to avoid if you're not street smart. However, as long as you stay away from "Villas" and "Favelas" you should be able to have a pleasant experience in both countries.
What's the cheapest country in South America?
It is a known fact that Bolivia is the cheapest country in South America but this is mainly for provisions and transport. However when it comes to accommodation and other things you may find it not as competitive as other South American countries such as Colombia.
Safest South American Countries
Whether packing for the packing for the Galapagos or bombing down the death road on a push bike, try to minimize risk by being vigilant.
Understand who you are in relation to the place you're in. Use your brain, be smart and utilize some of these ideas.
This is a guide designed to help you avoid danger and decide which place to visit in South America.
I hope you have a pleasant experience no matter where you go on the continent and feel free to share this guide with friends and family that you know are thinking about visiting Latin America.
Read more on travel in South America right here on this blog for inspiration on where to go, what to do and what to see while in South America.
Like this article? Pin it…
Missing something? Got tips, tricks & advice we can learn from?
Leave a nice comment or let's start a conversation below!
" Dear friend! Some links in this post contain affiliate links. Meaning, if you click through and make a purchase, book a hostel or sign up for a tour, I may earn a small commission at no additional cost to you . Your support means a lot and helps me to keep traveling and maintaining the quality of this site for you."
Daniel James
Helping thousands of people worldwide with independent travel in Latin America. Layer Culture means to dig deeper into the ideas, customs, and behavior of a group of people.
Primary Sidebar
Meet Dan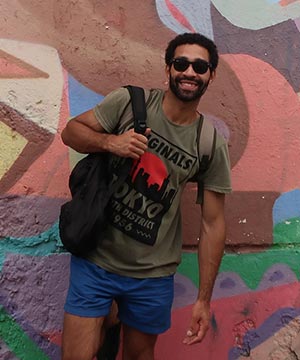 After spending years on the road Dan is now offering to help you find your feet in Latin America; inspire you to learn Spanish and get you started on your adventures. Learn how to travel longer and stronger!
21 Best Places to Visit in South America
South America is a continent of superlatives: the highest, the driest, the largest, the deepest, the rarest … Well, you get the picture. Superlatives galore can be found from Caracas to Tierra del Fuego, helping ensure every traveler finds something to interest them.
Environmentalists will enjoy the well-conserved Pantanal in Brazil, while shoppers can choose between upscale boutiques in big cities like Rio de Janeiro or the colorful markets of Andean villages. You can explore lost cities of ancient civilizations, feast your eyes on stunning scenery almost everywhere you go or you can feast your taste buds on the cuisine.
It's your choice, and South America gives you lots of them. An overview of the best places to visit in South America:
21. Cartagena (Colombia) [SEE MAP]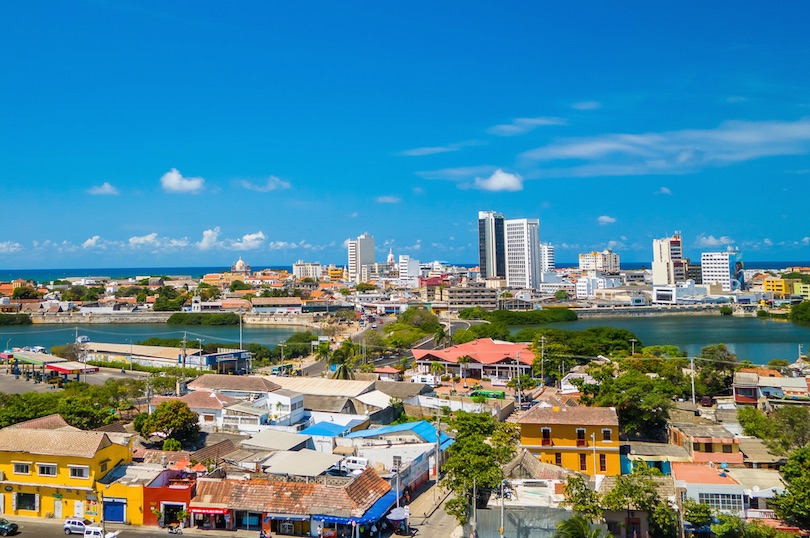 Cartagena is a major city on Colombia's Caribbean coast. It was founded by the Spanish in 1533, who named it after Cartagena, Spain. During Spain's domination in South America, the city was the center of politics and the economy.
Cartagena is a quite modern city today, but you'll find walled historic center and the fortress, deemed the largest fortifications in South America, that defended it. Cartagena has a rich cultural scene, with festivals throughout the year; museums and art galleries.
20. Salvador (Brazil) [SEE MAP]
Salvador da Bahia, also known as just Salvador, has several things going for it. The Portuguese founded it in 1548, so it's one of the oldest colonial cities in the Americas. You'll see its rich past in Pelourinho, the historic center named for the whipping post where slaves were beaten.
Brazil's third largest city was also the first slave port in the Americas; traces of this African heritage can be found in the local culture today, especially the cuisine. Salvador also is a party town, hosting the world's largest party: its annual Carnival celebration.
19. Los Glaciares National Park (Argentina) [SEE MAP]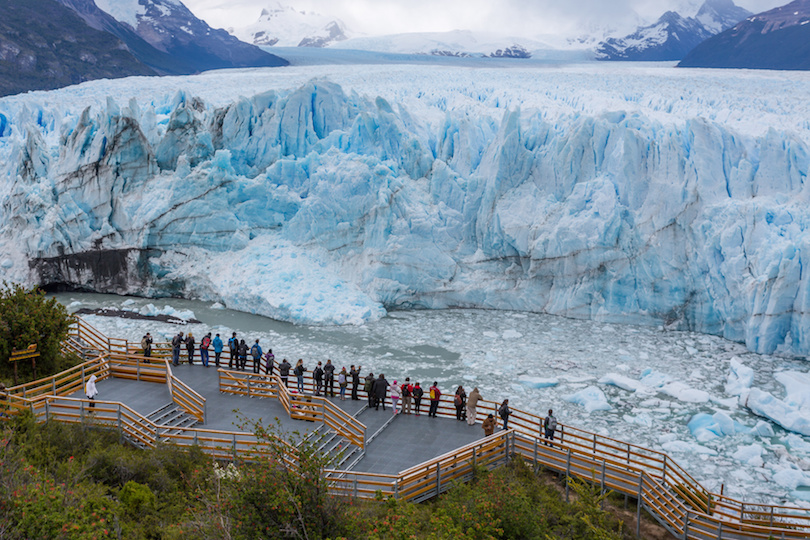 They don't do things in a small way in Los Glaciares National Park. Not only is the park the largest national park in Argentina, it is home to the largest ice cap outside of Greenland and Antarctica – an ice cap that feeds 47 large glaciers. The most famous of these is the Perito Moreno glacier; unique among glaciers because it is advancing while others are receding.
The park also is home to Lake Argentino, the largest in the country. The park also is known for its ecology and biodiversity with the well-conserved Magellan Subpolar forest and Patagonian Steppe.
18. Pantanal (Brazil) [SEE MAP]
miquitos / Flickr
The Pantanal can be difficult to get to – access is mostly by plane or boat – but once you get there…Oh! The Pantanal, located mostly in Brazil (some is in Bolivia and Paraguay), is the world's largest tropical wetland, encompassing an area the size of Washington State.
While not as famous as its sister wetlands in the Amazon, the Pantanal is the best place in South America to see wildlife, ranging from jaguars to capybaras.
17. Ushuaia (Argentina) [SEE MAP]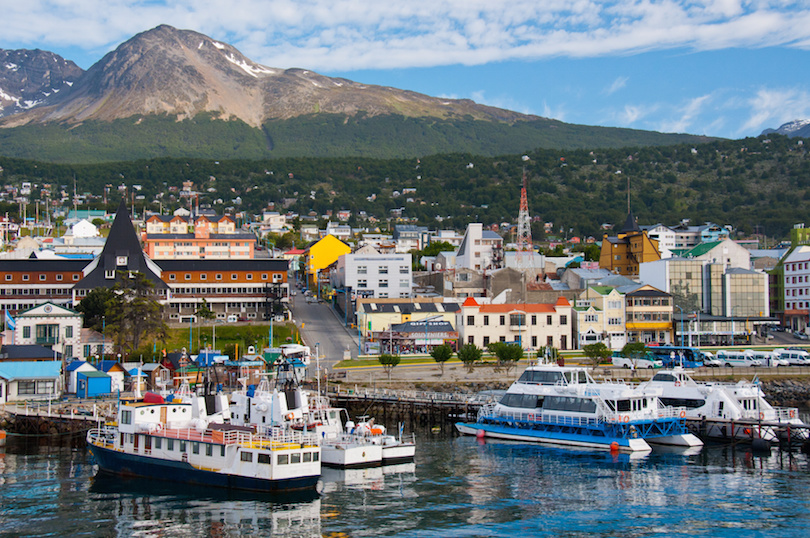 If you like to visit remote places, then put Ushuaia on your bucket list. The capital of Argentina's Tierra del Fuego, Ushuaia is considered the southernmost city in the world. Indeed, the train to the End of the World ends here.
Nestled among the mountains along a bay, Ushuaia is very picturesque when it's not cloudy or windy, which is much of the time. The former penal colony has a museum and it's a good place to see penguins, orca whales and seals.
16. Tayrona National Park (Colombia) [SEE MAP]
When protecting the environment and its inhabitants while enjoying stunning views is on your top list, you're sure to enjoy Tayrona National Park on the Caribbean coast of Colombia.
The country's second most visited national park, Tayrona is a protected marine reserve that takes in both land and sea. You'll find great biodiversity in the flora and fauna here. Wildlife includes 300 species of birds, more than 100 different mammals and 70 kinds of bats.
Tayrona is probably best known for its spectacular beaches, which are set in deep bays, backed by mountains and shaded by coconut palms. Because of strong current however most beaches are not suitable for swimming.
15. Quito (Ecuador) [SEE MAP]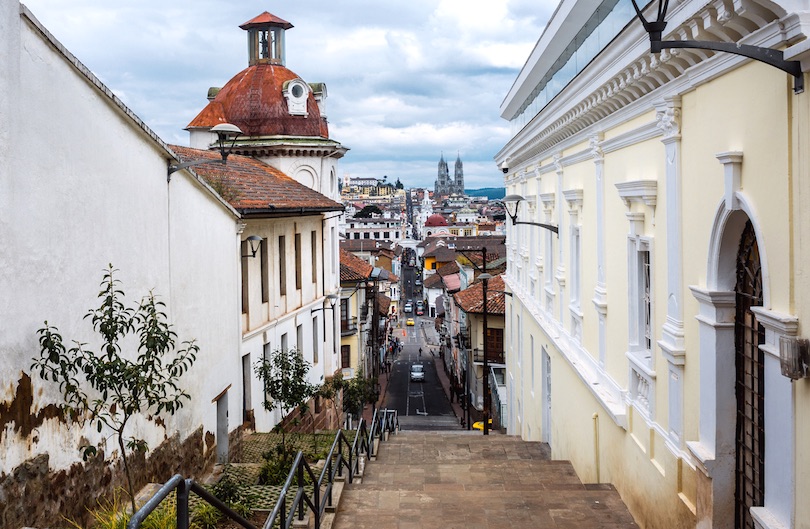 Ecuador's capital, Quito, is unique among world capitals. It is the highest capital in the world (La Paz is higher but isn't Bolivia's legal capital) and also closest to the equator. Founded by the Spanish in 1534, Quito's colorful old town is one of the best-preserved, least changed and largest in all the Americas.
Located in Ecuador's northern highlands, the city is surrounded by volcanoes that can be seen on a clear day. Quito is the only world capital that is threatened by active volcanoes.
14. Colca Canyon (Peru) [SEE MAP]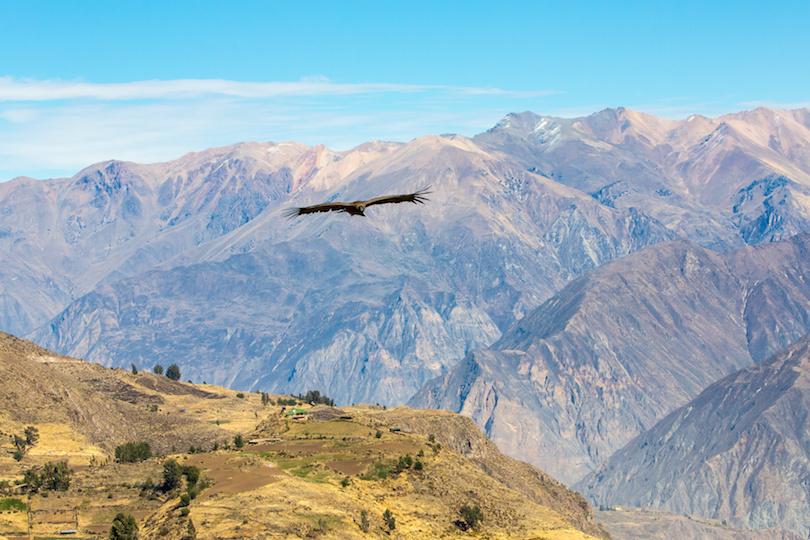 There's a reason Colca Canyon is the third most visited tourist destination in Peru: stunning views. The canyon is one of the deepest in the world, but not the deepest in Peru, though it is more than twice as deep as the U.S. Grand Canyon.
If you get tired of scenic views, you can feast your eyes on the sky where you may see Andean condors and the biggest hummingbirds you've ever seen. Villages are a good place to buy local handcrafts.
13. Atacama Desert (Chile) [SEE MAP]
The Atacama Desert is unique: It's the driest non-polar desert in the world, maybe only raining once every four years. It stretches about 1,600 km (1,000 miles) along the coast of Chile, situated between the Andes and the Pacific Ocean.
The soil is comparable to that found on Mars; portions stood in for Mars in the movie, Space Odyssey: Voyage to the Planets. Vast salt flats, active geysers and intense blue lagoons are just a few of the extraordinary features of this region.
12. Angel Falls (Venezuela) [SEE MAP]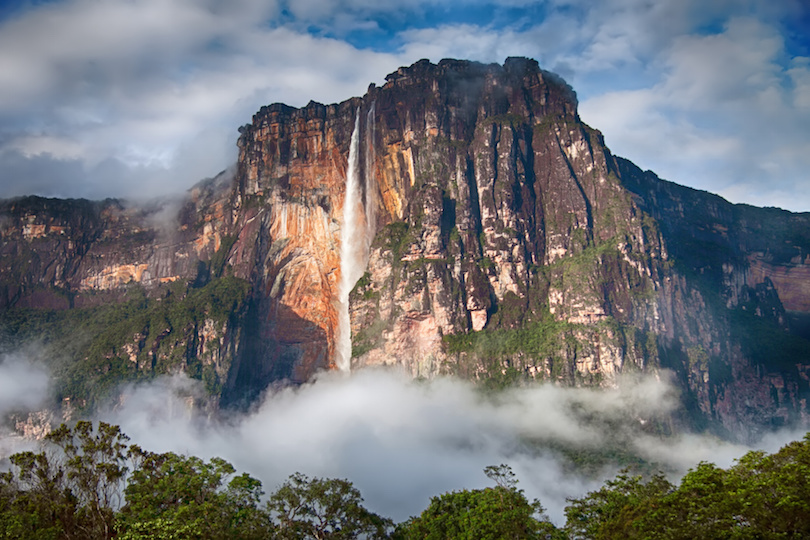 Angel Falls is most definitely a scene stealer in Venezuela's Guayana Highlands. It is the highest uninterrupted waterfall in the world – 15 times higher than Niagara Falls, which is shared by Canada and the United States. Water cascades more than 950 meters (3,200 feet) down Auyantepu Mountain into the Rio Kerepacupai Meru.
The waterfall is named for American Jimmy Angel who, in 1937, became the first pilot to fly over the falls. Getting there is an adventure involving plane and river boat rides.
11. Cusco (Peru) [SEE MAP]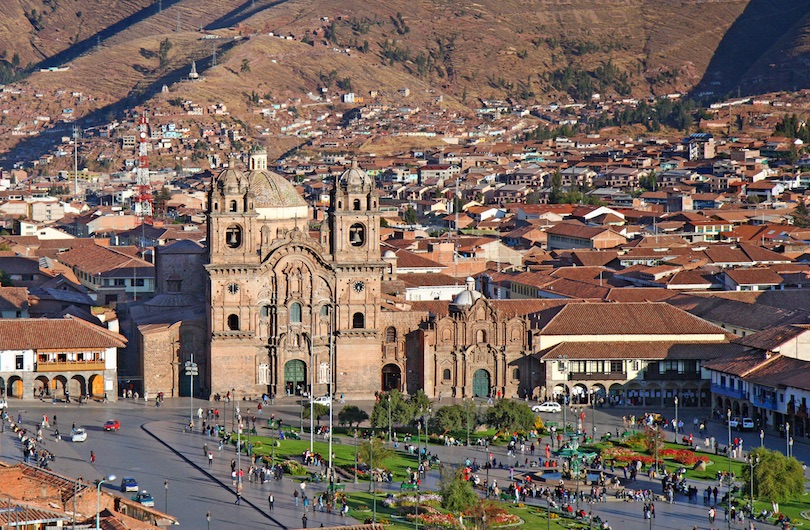 Cusco has a colorful historic past Located at 3,400 meters (11,000 feet) in elevation in the Andes Mountains, Cusco was once the capital of the mighty Inca Empire. Then, in the 16th century, it was conquered by the Spanish, who pretty much decimated the Incas.
Though not the national capital, Peru's constitution names it the historical capital of the country. Remains of many Inca sites can be found in the surrounding area while the Spanish colonial heritage can be found in the Old Town.
10. Salar de Uyuni (Bolivia) [SEE MAP]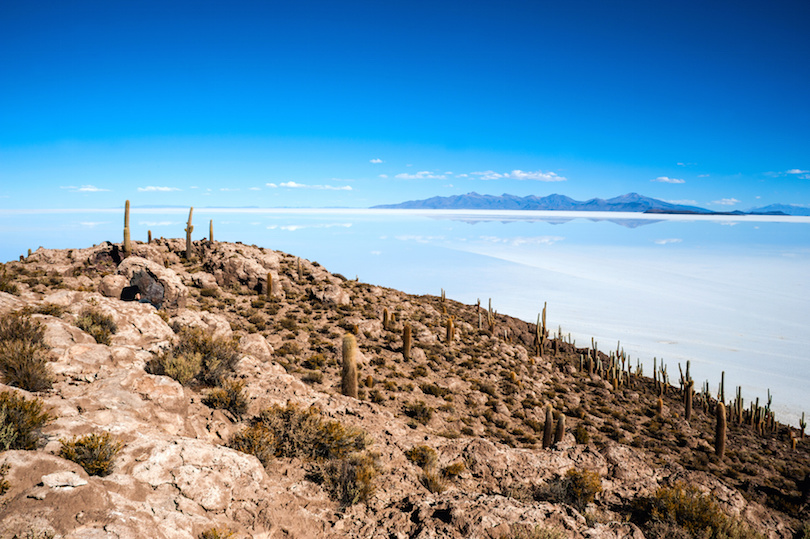 Situated in the Andes nearly 3,700 meters (12,000 feet) above sea level, Salar de Uyuni is the world's largest salt flat. Located in southwest Peru, the salt flat is covered by a thick crust, which provides salt and covers a brine.
The salt flat is as flat as you can get and with the harsh terrain looks otherwordly, especially after rain when the Salar turns into a giant mirror. One of the most unusual places to visit in South America, it's also a major breeding ground for flamingos.
9. Lake Titicaca (Peru & Bolivia) [SEE MAP]
Lake Titicaca, South America's largest lake, straddles the border of Bolivia and Peru. At an elevation of just over 3,800 meters (12,500 feet), it is considered the highest navigable lake in the world, though there are smaller lakes higher than this one.
Many of its 41 islands are inhabited, including the floating islands the natives make with heavy reeds. About 500 species of aquatic life live in the lake, which has a large population of water birds. Local belief says the sun was born at Lake Titicaca.
8. Easter Island (Chile) [SEE MAP]
Getting to Easter Island can be time-consuming, since it is the most remote inhabited island in the world. The nearest inhabitants are almost 1,300 miles away. But it's not its remoteness this Chilean territory is noted for. It's what you'll see when you get there: almost 900 primitive statues carved by early Polynesian inhabitants.
These awesome statues, called moai, may have been carved about 1,000 years ago. Most statues were carved from solidified volcanic ash, with obsidian being used for the black eyes.
7. Amazon Rainforest [SEE MAP]
CIAT / Flickr
If you lived long enough to count that high, you could count 390 billion trees in the Amazon rainforest. This statistic is mind-boggling, to be sure, but then the Amazon rainforest is one awesome piece of real estate, covering about ¾ of the Amazon River basin.
It is the world's largest tropical rainforest. Sixty percent of the rainforest is located in Brazil with sizeable chunks in Peru and Columbia; bordering countries have small shares. For sure, the rainforest is loaded with unique flora and fauna.
6. Torres del Paine National Park (Chile) [SEE MAP]
It may be located in remote Chilean Patagonia, but Torres del Paine National Park is one of Chile's largest and most visited parks. Why? Well, the scenery is pretty spectacular.
The Torres del Paine (Paine means blue in the local indigenous language) is just one awesome sight you'll see. The three peaks dominate the landscape in the Paine Mountains. Besides mountains, the park is dotted with glaciers, rivers, forests and steppe, making it a hit with outdoors enthusiasts. The park also is home to an endangered species of deer.
5. Buenos Aires (Argentina) [SEE MAP]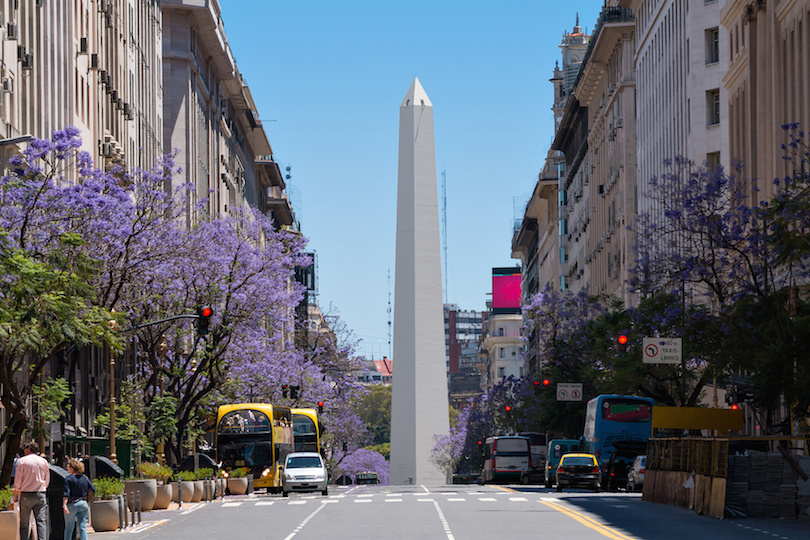 With 17 million people, Buenos Aires has the fourth largest population in the Americas. Located on the Rio de la Plata on the Argentinian coast, the city is noted for its cosmopolitan flair.
Because of its architecture and rich cultural life, Buenos Aires is the most visited city in South America. A must-see here is the Recoleta, a residential neighborhood known for its history. The Recoleta Cemetery is the district's most famous attraction; it's where Eva Peron is buried.
4. Galapagos Islands (Ecuador) [SEE MAP]
Scott Ableman / Flickr
If you want to get a glimpse of what prehistoric animals may have looked like, head to the Galapagos Islands. The animals are like no other place on earth, and include giant tortoises and scary-looking iguanas.
They were the impetus for Charles Darwin's controversial 19th century book, On the Origin of Species. This archipelago of 18 major islands, about 900 km (550 miles) off the coast of Ecuador, was formed – and are still being formed – by volcanic action.
3. Iguazu Falls (Brazil & Argentina) [SEE MAP]
One of the best places to visit in South America, Iguazu Falls have to be seen to be appreciated as mere words cannot do them justice. They truly live up to their name, which translates as "big water:" They're the world's largest waterfalls system, with 275 waterfalls of various sizes – Devil's Throat is the biggest.
For much of its journey to the ocean, the Iguazu River flows through Brazil, but, seemingly in a spirit of international cooperation, most of the falls are in Argentina.
2. Rio de Janeiro (Brazil) [SEE MAP]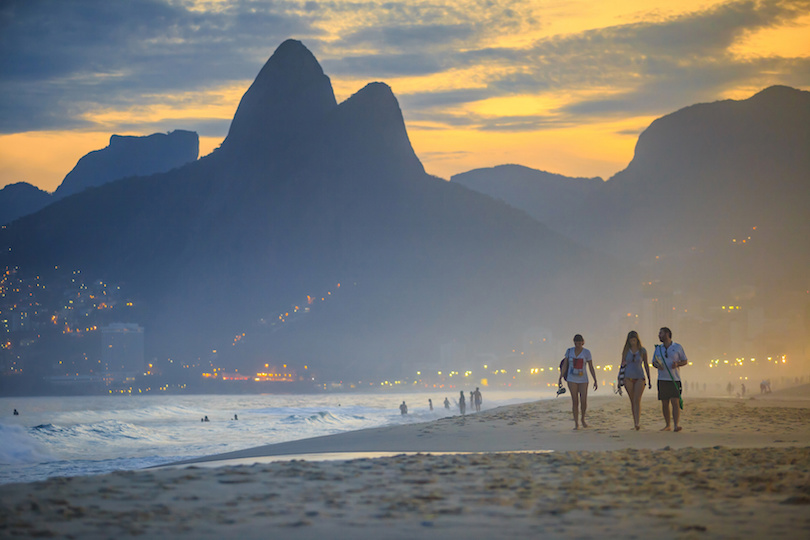 When you visit Rio de Janeiro you simply must take a samba lesson; even The Girl from Ipanema does the samba, Rio's most popular dance. Besides the samba, this cosmopolitan city is known for its Carnival, the bossa nova, and Copacabana Beach.
Its most famous landmark may be the Christ the Redeemer statue that sits atop Corcovado Mountain. Rio hosted the 2016 Summer Olympics, though its residents overwhelmingly prefer soccer: Maracana Stadium is one of the largest soccer stadiums in the world.
1. Machu Picchu (Peru) [SEE MAP]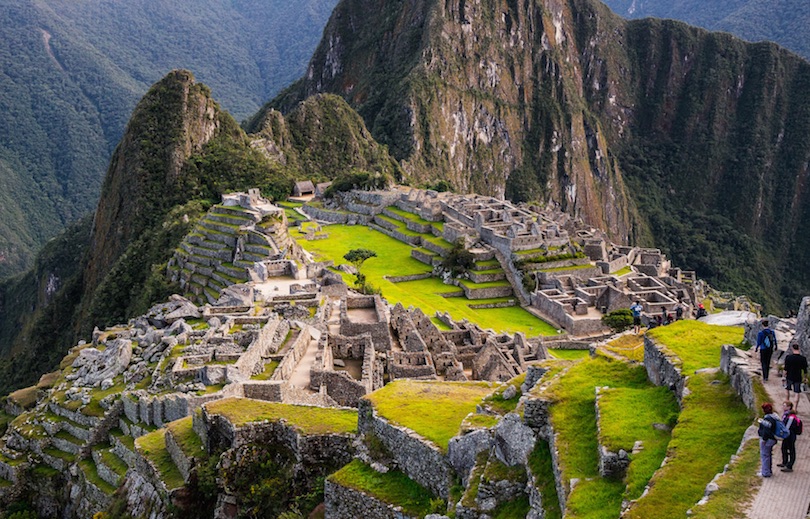 Machu Picchu is a magnificent representation of the Inca civilization before the Spanish came. Nestled in the Peruvian Andes, Machu Picchu served as a palace for the emperor, a fortress and as a site for religious ceremonies where human sacrifices were made to appease the gods.
Untouched by the Spanish, the site was abandoned after the conquest, only to be "discovered" by an American professor in the early 1900s. Built from polished stones, Machu Picchu is a fascinating example of classical Inca architecture. With its spectacular views, Machu Picchu is Peru's most visited tourist attraction.
Is South America Safe? 2022 Guide
This is one question that gets asked a lot, especially by backpackers and other travelers thinking of visiting the continent for the first time.
South America, one of the greatest continents in the world, sits on one of the most biodiverse and culturally historic landmasses in the world.
For one continent, South America has so much to offer compared to even its northern counterpart which is also a popular region for tourism.
Anyone studying biology has at some point studied either a species or location in South America since there's no place like it in the world today.
Table of Contents
Is South America Safe?
From the salt flats of Bolivia to the Peruvian Andes, to the Amazon Rainforest, to the Ecuadorian Galapagos, to Argentinian Patagonia. South America truly has it all, with each country having its own specialties.
The greatest question that arises when travelers consider South America, is whether the continent as a whole is safe for tourism and what are some of the common dangers to look out for as a visitor?
That is the exact question this page answers for you as well as provides the information you need to be able to travel to this region safely!
Firstly, let's look at the current situation and see to what to expect.
Is it Safe to Travel to South America?
The simple answer is; yes. It is safe to travel to South America! Each country is very specific with its problems, but as a whole, it is quite safe.
The best tip for travelers hoping to get to South America is to consider checking the news before booking flights and accommodation.
An example of why you should check the news is Ecuador! In fact…
Ecuador which is statistically one of the safest countries in South America but can be dangerous in the inner cities when anti-government protests get out of hand. Quito can get paralyzed by angry protesters blocking off key roads where standoffs with police and violent clashes happen.
Another rule of thumb is to check what your national government's foreign advice says about traveling to certain countries.
Safety Facts About South America
38 million tourists visit South America every year, with most travelers visiting Rio de Janerio, Bogota, Lima and Buenos Aires.
99% of reported incidents from tourists involve either petty crime or road accidents.
The average intended homicide rate in South America is higher than in Central America and parts of Africa.
The main crime of concern to travelers in South America is theft and mugging. Avoiding traveling around at night drastically decreases the odds of this happening.
In the last few years, there was a reduction of almost 20% in robberies using intimidation with a weapon.
Earthquakes are quite common, but only minor ones you cannot feel. The last major earthquake was the infamous 2010 earthquake.
South America's backpacking industry has majorly increased in size within the last 20 years. Countries such as Peru and Colombia welcome backpackers more often than family package tourism.
How Safe is South America?
There are many different factors that make each country in South America unique. However, this also means that each country has its own dangers that may differ even to neighboring countries.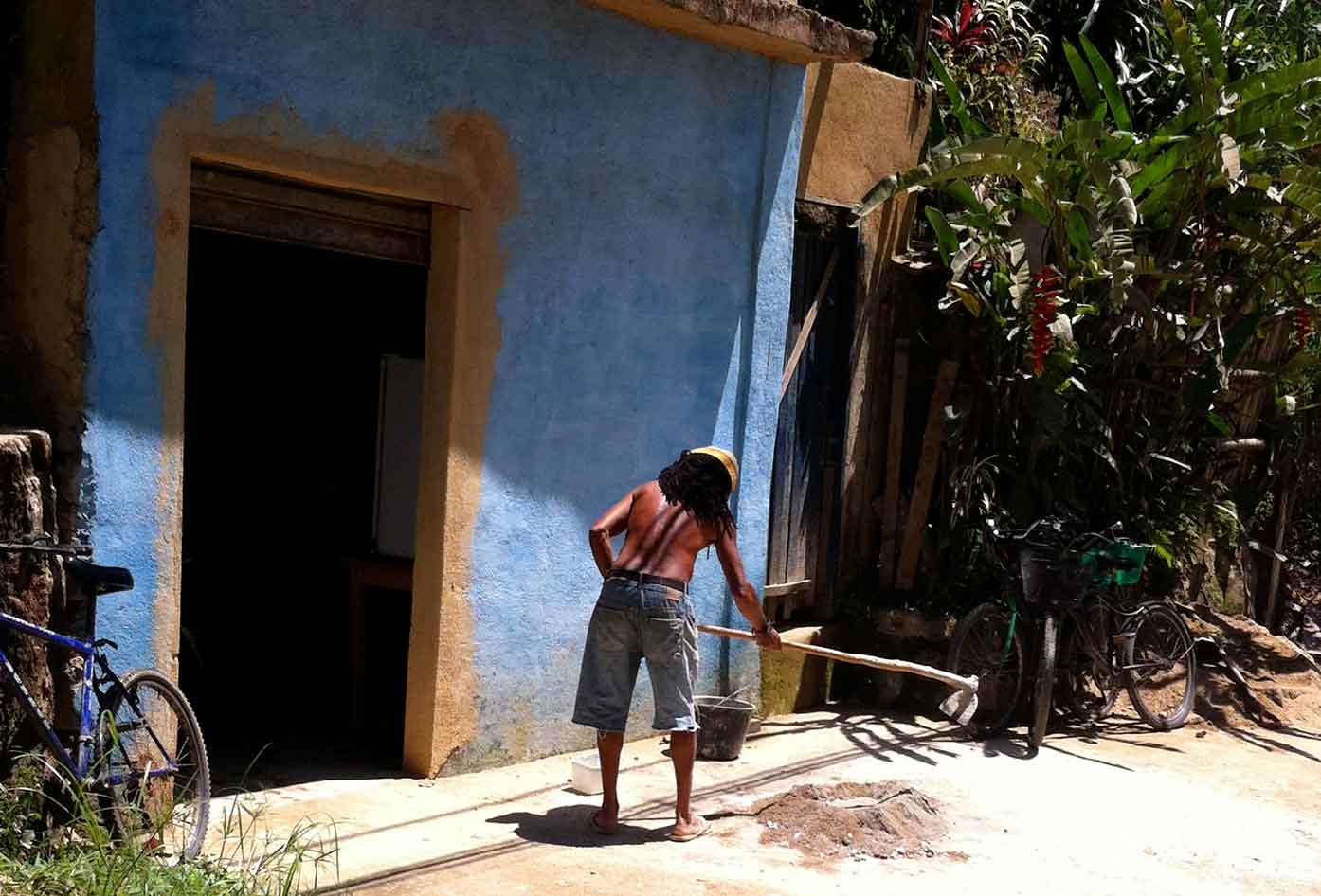 It's for this reason that I ask that you check out the safety pages for each South American country so you know how to prepare for your trip.
However, there are certainties in South America such as:
Don't flash valuables; either don't carry them or hide them.
Get to know at least some basic Spanish or Portuguese.
Use a money belt or anti-theft backpack.
Check if you need jabs from your local GP before traveling.
Know your route before traveling and navigate safely.
With those few pointers alone you can save yourself hassle on your travels since most common dangers can be avoided.
Having said that you may want to avoid the statistically most dangerous country in South America unless you have a reason to be there.
Is South America Safe to Travel Alone?
South America is perfectly safe to travel alone. Most of the minor crime happens within the inner cities and border regions.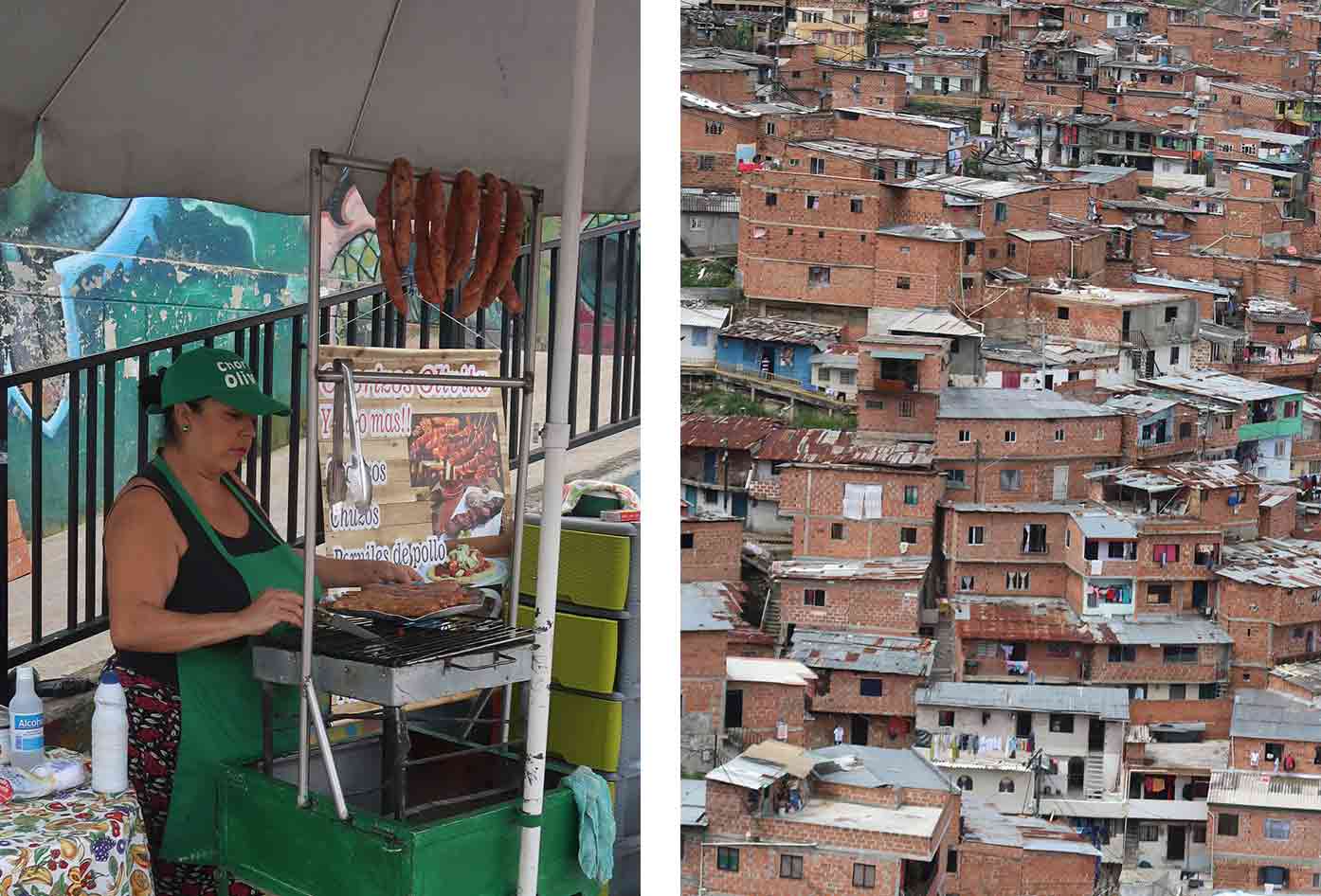 So most other areas are safer than most cities in America or the UK.
You'll need to abide by the well-documented (as well as the unwritten rules) of doing solo travel in South America: such as don't go out at night, don't trust strangers, and don't flash expensive items along your way.
Using coaches or bus hopping is a great method for exploring most of the continent. A lot of backpackers dream of traveling the length of the continent to reach the penguin parks near the southern tip.
If you're looking to travel to a single country or a number of countries, it's best to check out the local spots in the daytime rather than at night.
Backpacking South America Safely
Backpacking is becoming the backbone of the continent's tourism since public transport and private transport is incredibly secure.
Whether you're looking for hostels in South America, quick and easy meals on the go, or gas water dispensers; South America is great for boots on the ground so be sure to talk to locals to find out where they go.
South America Travel Safety Tips
South America can be dangerous if you don't take the necessary precautions or preparation for any type of travel or tourism.
⤵️ Here are some useful tips to help you on your journey:
Many Foreign offices offering advice to travelers advise that Venezuela is a no-go for travelers. After the collapse of its government and economy, it's too dangerous at the moment for any sort of travel.
Keep away from crowds of people. You could be attacked or arrested if it's an anti-government demonstration.
Always use trusted sites for booking accredited hotels and once you've booked your room, book taxis or buses through the hotel.
Book a taxi through your hostel or another trusted service such as the airport. Unlicensed taxis preying on tourists are a real issue in certain countries.
Keep dummy wallets for pickpockets in urban areas and keep your money hidden. See these hidden travel wallets for something slick. Bras, money belts, or secret bag compartments work too.
Read up online on how to deal with high category earthquakes. You're likely to experience small ones but it won't hurt to know what to do when a big one hits.
Don't take too many valuables with you. If you want to take expensive equipment such as cameras or smartphones, keep them hidden.
Make sure to take sunscreen for protection. This doesn't depend on whether you're in the north, because you may be surprised how hot the countries south of the equator can get.
Traveling Around South America by Bus
It's more than 10,000km by road from Cartagena, Colombia to Ushuaia, Argentina, which makes flying by far the quickest and most convenient way of traveling to both the north and south ends of the continent.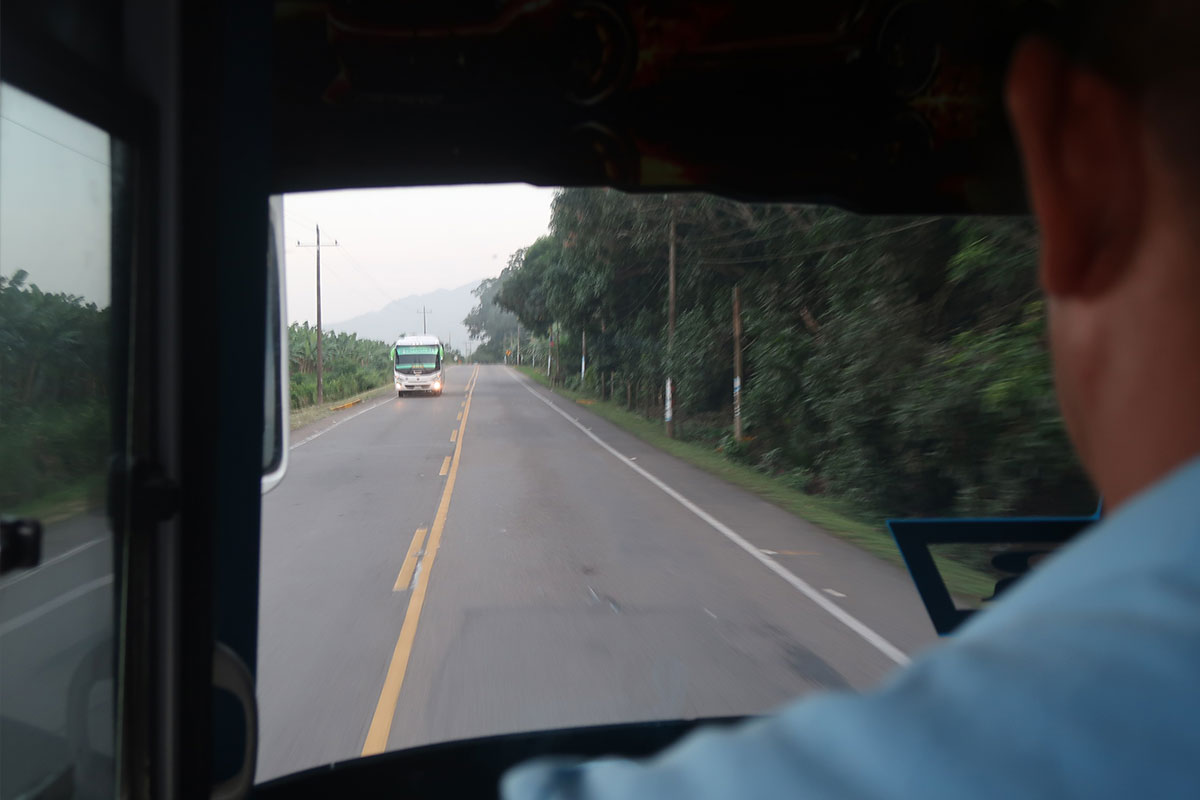 However, splitting the trips into easily navigational sections such as Brazil with Uruguay and Argentina, or Peru with Ecuador and Bolivia, make your trip not only expansive but manageable.
South America's long-distance coach services have enormous amounts of legroom, frequent departures, and flexible itineraries.
They make for the best coach trips you've ever been on.
A Pullman or Clásico contains standard semi-reclining seats, a Semicama has seats with twice the amount of legroom and a Salon Cama has seats that recline to 180 degrees like business class airplanes.
All buses have toilets (except in Ecuador) and stop at restaurants or rest stops. In my post on bus travel in South America I talk more about this.
One of the best ways for anyone to explore the fruits of this amazing continent is by coach or bus hopping.
Travel Insurance for South America
No matter who you are, it is recommended that backpackers and all types of travelers use World Nomads Insurance for a fully comprehensive cover.

If you are due to travel soon, you can get a Get Your Free Quote by clicking the link or the image above and filling out your details – that way you'll get instant travel insurance cover from the date of travel that you choose.
Is South America Safe?
South America is well worth the trip, wherever you decide to travel to.
Make sure you're fully prepared and have an itinerary ready before setting off. You'll never forget your trip to South America!
Why not check out this post that looks at some of safest cities in South America to get a better idea of where to go while exploring the continent?
Like this article? Pin it…
Did this guide help you to get advice about safety in South America?
Leave a comment below or let's start a meaningful conversation…
" Dear friend! Some links in this post contain affiliate links. Meaning, if you click through and make a purchase, book a hostel or sign up for a tour, I may earn a small commission at no additional cost to you . Your support means a lot and helps me to keep traveling and maintaining the quality of this site for you."
Daniel James
Helping thousands of people worldwide with independent travel in Latin America. Layer Culture means to dig deeper into the ideas, customs, and behavior of a group of people.
Primary Sidebar
Meet Dan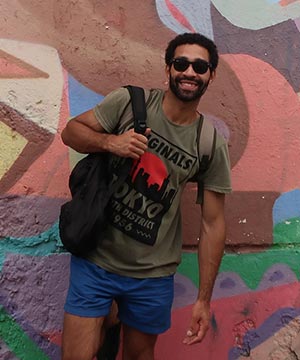 After spending years on the road Dan is now offering to help you find your feet in Latin America; inspire you to learn Spanish and get you started on your adventures. Learn how to travel longer and stronger!
Source https://www.layerculture.com/blog/safest-places-south-america/
Source https://www.touropia.com/best-places-to-visit-in-south-america/
Source https://www.layerculture.com/blog/is-south-america-safe/