Is It Safe To Travel To The Dominican Republic? (2022 Update)
A rash of incidents in 2019 involving tainted alcohol that resulted in 11 deaths prompted many to ask whether it's safe to travel to the Dominican Republic.
The good news is that those incidents have receded into the rear-view mirror, and there have been no reports of suspicious deaths of American tourists over the last 24 months.
Furthermore, the strengthening of a dedicated tourist police force has enhanced the safety of popular destinations like Punta Cana.
The bad news, such as it is, is that the U.S. State Department has the Dominican Republic as a Level 4 – "Do Not Travel" – country because of COVID-19 concerns, with crime a lingering issue.
Dominican Republic Travel Safety has Made Headlines
Prior to the pandemic, the Dominican Republic was the Caribbean's most popular destination. More than 5 million tourists visited the country in 2017, including 2.7 million Americans, and the country was looking to double those numbers by 2022.
The amazing thing is, the country might get there. Thanks to relatively lax traveler restrictions, tourism to the Dominican Republic is booming, so much so that The New York Times asked in January 2022, "Why Is Everyone Going to the Dominican Republic?"
However, it wasn't too long ago that the Dominican Republic was under scrutiny for a rash of tourist sicknesses and deaths under mysterious circumstances.
In 2019, as many as 11 Americans died in the Dominican Republic, along with reports of thousands of American visitors to the Dominican Republic coming down with foodborne illnesses.
In addition, violent crime, much of it drug-related, has increased in the country, making areas of the nation's capital, Santo Domingo, unsafe for tourists. The State Department also considers the countryside outside of tourist areas to be dangerous.
Photo by Leonardo Rossatti from Pexels
Official Line: The Dominican Republic is Safe
In response, the Dominican Republic government assured travelers that the country is safe, noting that the number of deaths was lower than in other years, and that the tourist-death rate was in line with past averages.
However, mainly to combat ongoing public perceptions that the Dominican Republic is unsafe, the tourism ministry in July 2019 ordered a number of security enhancements, including:
More frequent hotel inspections
More monitoring measures of medical facilities located inside hotels
Beefed-up requirements on the posting of emergency contact information in every guest room
The establishment of an emergency tourist center
The ministry also bolstered a police force, now called CESTUR, created in 2013 to protect tourists. The tourism police are deployed mainly in the most popular tourist areas, and have been extremely effective in reducing the incidence of violent crime.
Image by cocoparisienne from Pixabay
How to Stay Safe In The Dominican Republic
While 2019's incidents do not appear to be part of a larger trend, here's what you can do to make sure your trip to the Dominican Republic is relaxing and safe.
Stay abreast of conditions at your specific destination
Know – or ask – about the safe parts of town, the safest ways of getting around, and which clubs are okay.
Talk to local resources you trust – such as your hotel concierge – about areas to avoid when you're walking alone.
"If you go out and explore, it may be wise to proceed cautiously," says Cat Zuniga, an award-winning travel advisor at the now-shuttered Tarverdi Travel . "Proper research is important."
Check hotel safety ratings on TripAdvisor, or have your travel professional research safe areas and resorts before booking.
Image by ming dai from Pixabay
Keep your antennae up
"People on vacation just need to be more alert. They're doing things they wouldn't do outside of their own homes, let alone their own country," Zuniga says.
Check your room before unpacking, especially windows and doors. Make sure the locks work and nothing has been tampered with.
In addition, travel writer Sharyn Alden recommends you:
Make three copies of your passport. Keep one with you separate from your wallet and passport. Keep a copy at home, and give one to family or friends.
Be judicious about the valuables you pack in your bags. And keep the bag itself conservative. Don't carry around glittery luggage that looks like part of a circus act.
Dress to blend in, not stand out.
Before taking cabs or other transportation, read comments on TripAdvisor and other sites about safety and reliability issues. Ask your resort for advice on local transportation.
When using cash machines, withdraw cash during the day, and not at night.
Photo by Helena Yankovska on Unsplash
Be alcohol-smart
When it comes to alcohol, it's everywhere at many Caribbean resorts, Zuniga notes, and it's easy to overindulge.
Many Dominican resorts have complimentary, fully stocked in-room minibars. Check seals on bottles before taking a drink from a minibar bottle.
If you leave your resort, be especially careful of accepting a drink from a stranger.
Moderation and care are the best ways to approach alcohol consumption in the Dominican Republic.
Photo by Justin Cron on Unsplash
Sign up for STEP
The State Department recommends signing up for its Smart Traveler Enrollment Program , which registers your trip with the nearest U.S. embassy or consulate.
STEP can send you alerts about safety developments in the Dominican Republic, and help locate you in case of emergency.
In addition, you should:
Photo by Yura Fresh on Unsplash
Add an app
We recommend travel apps that can enhance your safety and security no matter where you travel. Among our safety picks:
GeoSure ( Android ) ( iOS ), which uses aggregated data and machine learning to give neighborhoods proprietary GeoSafeScores™, and includes unique women's and LGBTQ safety scores.
TripWhistle Global ( iOS ), which lets you call emergency numbers directly from the app and shows your exact location, with latitude, longitude, map, and street address.
bSafe ( Android ) ( iOS ), which shares your movements with loved ones, and sends out an alarm if you need help.
Noonlight ( Android ) ( iOS ), a safe-button app that can automatically alert authorities and send them your location if you don't enter a preset security code.
FoneTrac ( Android ) ( iOS ), an app that lets you check in as safe—or send a panic alert—with the press of a button.
"Travelers want to be informed, confident and engaged with a rapid understanding of safety, granular to the neighborhood level," says GeoSure's Michael Becker. The right app can make that happen.
Cancel as a last resort
If you've booked your trip and are dead-set on cancelling, check your hotel's cancellation policy. Even if you bought your trip "on sale" or as part of a package, it never hurts to ask for a refund.
Just remember that cancellation policies vary and there may not be any obligation to offer you a refund.
In addition, Delta, Southwest, United and American have said they will consider flight change or cancellation requests for the Dominican Republic on a case-by-case basis. Some hotel chains, like Marriott, are doing the same.
If you think cancelling your trip might even be a possibility, read the fine print on airline and hotel cancellation policies before you book.
Photo by Element5 Digital on Unsplash
Get travel insurance
Travel insurance is always a good idea when you're traveling overseas, but it's a particularly good idea to buy travel insurance when heading to the Dominican Republic.
Look for a plan with robust emergency medical coverage, as well as emergency medical evacuation coverage in case you have to be airlifted for care, either on the island or stateside.
Along with that, choose coverage with medical emergencies as one of the covered reasons for trip interruption.
Also, look into specialty coverages. For a low-cost, spur-of-the moment jaunt, flight protection might be all you need, while a cruise that includes a stop in the Dominican Republic can benefit from cruise insurance .
Travel insurance can provide peace of mind, but remember that most plans , including those offered by Berkshire Hathaway Travel Protection, don't include fear that something might happen among their covered reasons for cancellation.
There are some great reasons why the Dominican Republic is the favorite Caribbean destination of so many travelers. The beaches are spectacular, the weather is amazing, the people are friendly, and the properties are outstanding.
The Dominican Republic can be a safe destination, too. All it takes is a little prudent caution.
QUESTIONS ABOUT TRAVEL INSURANCE?
Check out our online guide, "What Is Travel Insurance All About?" We've provided in-depth answers to all your travel insurance questions, starting with the basics.
Is the Dominican Republic Safe to Visit in 2022?
As one of the many Caribbean islands, visiting the Dominican Republic can be very tempting. Surrounded by the beautiful ocean, taking in the fantastic breezes, and enjoying the incredible sunshine sounds like time spent in paradise.
However, before stepping foot on the island, you need to ask — is the Dominican Republic safe? As is the case with any vacation destination, all travelers must take proper research and precautions into consideration.
When traveling to the Dominican Republic specifically, there are a few extra elements that you want to keep in mind.
Continue reading below to check out our top travel tips for your time on the island and what safety concerns you should be aware of during your stay.
Is the Dominican Republic Safe to Visit in 2022?
Traveling to the Dominican Republic is generally safe for tourists. Some of the country's resort areas are the most popular tourist destinations in the world, with over six million travelers exploring the island yearly.
While the majority of visitors experience a vacation without any issues arising, some fall victim to various levels of crime.
The United States has issued a Level Two advisory for the Dominican Republic, citing a boost in criminal offenses. As a result, the recommendation is to travel with an increased level of caution.
Like all countries, a common occurrence in the Dominican Republic is petty theft. These crimes include pickpocketing and bag snatching. However, one of the more severe crimes you should be aware of during your time in the Dominican Republic is armed robbery.
In addition, the homicide rate is on the rise on the island. Another concerning factor is the number of sexual assaults that have occurred in urban areas. Both of these issues have grown substantially in recent years.
Furthermore, the country has experienced an uptick in illegal drug and human trafficking due to its geographic location. Lastly, the presence of many violent gangs is common throughout the country, but most notably in urban areas.
Crime in the Dominican Republic
The Dominican Republic sits at the position of being the third highest country in the Caribbean for crime issues. Globally, the island is ranked 80th for the amount of crime experienced in its country.
One of the most common crimes people experience during their time on the island is armed robbery. Because of the island's geography, many guns are illegally brought into the country by boat and used criminally.
Unfortunately, many of these instances lead to homicides, which have seen tremendous growth in recent years. One of the best ways to avoid being the target of such situations is to travel in groups and only during the day.
Steering clear of dangerous areas throughout the island is something that should be a top consideration as well.
If you're exploring on your own, be sure to be conscious of what is taking place around you and to keep all personal items close to your body. You can easily accomplish this by using a fanny pack or an under-clothing belt.
Avoiding Bad Neighborhoods
As mentioned above, avoiding bad neighborhoods should be a standard practice when traveling to any destination. However, this is especially so when in the Dominican Republic.
Right off the bat, you should be aware that staying on resort property for the duration of your stay is the safest situation. In addition to having security on-site, only guests staying at the property are typically admitted entrance, which lends to its safety.
When you travel to the city centers, you'll be confronted with a higher likelihood of crime or assault. Walking through urban areas as a tourist will paint you as a target due to you standing out from the crowd.
If you decide to explore the area around the resort, be sure to check in with the front desk staff. Not only is it beneficial to have someone aware of your plans, but they can also direct you to the best places to visit and which ones to avoid.
One thing to remember during your stay on the island is that no one place is 100% safe. With that in mind, it's critical to remain diligent at all times. This mentality is vital even within your resort, while on the beach, or when riding in a taxi.
Illegal Drug and Human Trafficking
One of the most concerning elements of travel to the Dominican Republic is the surge in illegal drug activity and human trafficking . Similar to the situation with unlawful gun imports due to the island's geographic location, the easy access to the country makes it a haven for drugs and trafficking.
With human trafficking also comes sex trafficking, which you'll frequently see on the streets of the most populated cities on the island.
Many non-profit organizations and government entities are coming together in a solid attempt to remedy the situation and return the victims to their proper homes or safe place. Visitors need to be aware of this when venturing throughout the island.
While many of the victims come from different countries and arrive in the Dominican Republic, tourists can be kidnapped as well. Even if slight, the likelihood of this happening is another reason for individuals to travel in groups instead of individually.
Gang Activity
Unfortunately, the Dominican Republic is a hub for gang activity as well. Some of the gangs that have a presence on the island actually come from other areas of the country and world, including Los Trinitarios, which originated in New York state.
The mentality behind many of the gangs on the island is "do or die." This sentiment means that the members often have the mindset that they will fight tooth and nail for their group, even if it means that their own death comes as a result of their actions.
To add to this issue, the amount of guns and drugs that enter the Dominican Republic is astounding. These elements can increase the violence that is associated with gang activity.
Having many different rival groups in the country can also bring times of escalation when one is confronted by another. The Dominican Republic isn't a large country.
In fact, the square mileage of the island is comparable to combining the American states of New Hampshire and Vermont . When you consider the amount of gang activity that takes place in such a small area, it's easy to see why it's such an overwhelming statistic.
Things to Consider
Bruno Ismael Silva Alves/Shutterstock
Planning a trip to the Dominican Republic comes with a lot of information to take in from all angles:
Staying at a resort is the safest option when visiting the island. Be sure to select lodging that has additional security and adequate safety regulations for guests and visitors.
Traveling within a group of two or more people allows for a higher level of safety.
Take time to learn what areas are safest and which should be avoided. Tourists can obtain this information at the front desk at your hotel.
Letting others know your plans when venturing outside of your hotel or resort allows for accountability when it comes to safety measures.
No matter where you are, being aware of your surroundings is critical to your personal welfare. Even if you're at a resort where you feel safe, be cognizant of the individuals around you, especially on the beach.
Keep all personal items close to your body. Using a belt placed under your clothing or a fanny pack that remains tight to your waist is best. These items allow you to have essential items with you but in a secure location that is hard to access by others.
Avoid traveling outside of your resort at night. If you need to venture outdoors, try to go with another person or stick to safe areas. Always travel with a fully charged cell phone that can make emergency calls.
The Dominican Republic has a high rate of human trafficking. Therefore, it's pertinent to consider all possible safety measures.
Instances of sexual assault have occurred both on resort property and off, and tourists must take caution. When happening at resorts, assaults often take place on the beach.
There is a high level of gang activity in the Dominican Republic. It's crucial to avoid neighborhoods where such gangs reside and to be aware of these locations.
It's best to utilize cash whenever possible during your stay. There have been instances of fraud when using a credit card or ATM.
Have a list of all emergency numbers you can call if an issue arises.
Be aware that scams can take place on the island where individuals pose as police officers and threaten to arrest you unless you pay them a specific amount of money.
Have a general idea of what costs are associated with different excursions, services, and goods. Another fraudulent activity that can happen is being unfairly charged for items due to being a tourist and not a local resident.
Understand that the judicial system in the Dominican Republic is much different than in other countries. Therefore, you may not find justice for crimes committed against you even if you involve the appropriate authorities.
Frequently Asked Questions
Traveling to a new vacation destination can bring about emotions of anxiety and nervousness. Some of the most commonly asked questions about the safety of the Dominican Republic are below to help alleviate the stress that comes with travel.
Is Punta Cana safe to visit?
Out of the major cities that comprise the Dominican Republic, Punta Cana is the safest area to visit. The site has many highly rated resorts, and the presence of the Tourism Police is relatively high.
While there are still instances of crime, most of those reported are petty thefts. However, one should still be diligent in their efforts to be aware of all surroundings and stick to safe areas.
Is it safe to stay at a resort in the Dominican Republic?
When planning a vacation to the Dominican Republic, it's essential to know that the safest place will be when you're at a resort. Because of the private security employed by the resort and the tourism police that frequent the resorts, the chances of criminal activity or assault are much lower than in city centers and public attractions.
However, staying at a resort should not come with a false sense of security.
There aren't any places in the world that are 100% safe. As an individual, you need to be aware of your surroundings constantly and have others that are knowledgeable of your whereabouts at all times.
What are the safest Caribbean islands?
While the listing may vary depending on the source and current events that are taking place in the country, many places conclude that the safest island in the Caribbean is Turks and Caicos.
Following that, you'll often see St. Lucia listed and the United States Virgin Islands rounding out the top three. It's worth noting that this listing will also vary based on what safety elements you are looking at in the ratings.
You may get one answer if you investigate which islands are safest based on robbery. However, another result may conclude if you're inquiring about which island is safest in terms of assault.
Is there kidnapping in the Dominican Republic?
Yes, the level of human trafficking and kidnapping in the Dominican Republic is relatively high compared to other countries. Since the island is easily accessible to many countries, the Dominican Republic has a high level of illegal activity.
While you'll see a great deal of sex trafficking on the island, this behavior often originates from kidnapping and human trafficking.
Many non-profit organizations and governmental bodies are working together to help resolve this issue. They hope they can stop the influx of individuals arriving and safely return the victims to their home country or safe space.
Is the Dominican Republic safe for a single woman?
Although it isn't advisable for any individual, regardless of gender, to travel alone, the Dominican Republic can be a safe option as long as all safety considerations are adhered to during their stay. Among those, sticking to a well-known resort with ample security is essential.
Additionally, you should always be aware of your surroundings and avoid questionable neighborhoods. Another critical element is to keep others updated on your whereabouts.
Whether you do this by informing the front desk, telephoning a family member, or leaving a note in your room, having a way for others to know what your plans entailed if you were to become unreachable is highly necessary.
So, Is the Dominican Republic Safe to Visit?
The general consensus among several countries is that travel to the Dominican Republic is safe. However, this comes with the recommendation to exercise additional caution while on the island due to high crime levels. With that, enjoy your Caribbean adventure!
Is The Dominican Republic Safe?
Is the Dominican Republic safe for travelers in 2022?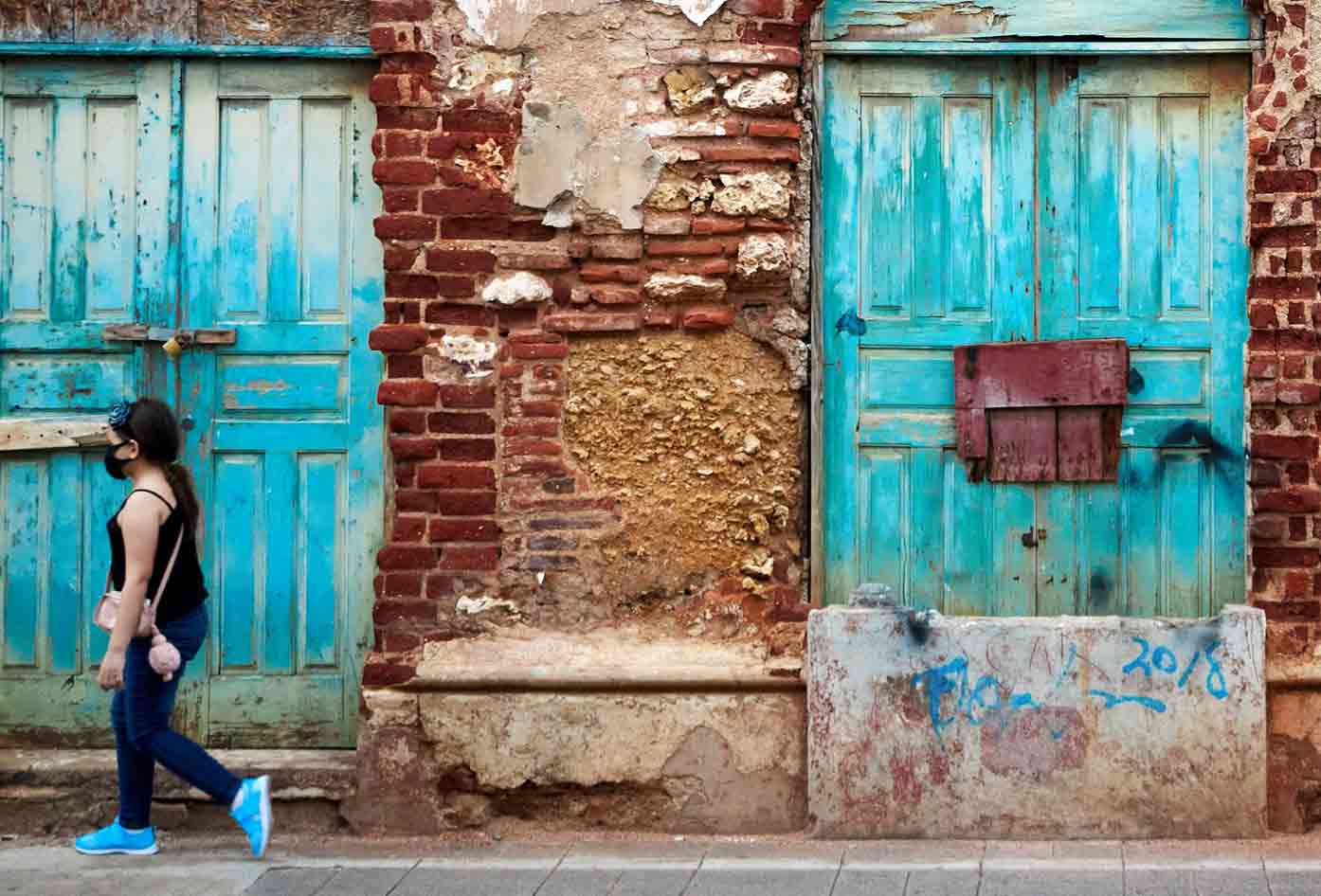 If you're thinking about traveling to the Dominican Republic, you may have encountered some resistance due to the safety of the country.
Below we'll look at the different aspects of the Dominican Republic's tourism that constantly get ignored, such as the rich colonial history of Hispaniola and the Caribbean's largest botanical garden.
Table of Contents
Is The Dominican Republic Safe?
Dom Rep is for those who are looking for that little bit extra to add to the sun and sand.
As you get to know the island you'll find some of the best places to visit in the Dominican Republic are within easy reach of the capital.
But is Santo Domingo safe as the Bahamas or Barbados? Or do travelers need to take safety precautions?
This guide is designed to help set the record straight.
Where is the Dominican Republic?
The Dominican Republic is an island located within the Caribbean Ocean, and makes up two thirds of the territory known as Hispaniola.
The other third of this territory is owned by Haiti, with both sovereign nations divided by a land border of roughly 391km.
Due to its location, The Dominican Republic is known for having some of the most beautiful beaches in the World, as well as dense jungle and rugged mountains more in-land.
The closest island to The Dominican Republic is Puerto Rico, which is around 380km away across the ocean.
Is it Safe to Travel to The Dominican Republic?
Yes. If you consider most other Caribbean island nations such as Haiti, Trinidad, Cuba, and Jamaica, Dom Rep isn't much different.
This guide pits Jamaica vs Dominican Republic for you to decide!
The Dominican republic's crime rate is that of a lot of US cities, with the main safety issue being petty crime.
As long as you keep all of your belongings on you in person and don't flash expensive items, the holiday won't have any problems.
As far as the weather and climate go, it's up to you whether you'd like to visit during the hurricane season or not.
Most people who visit Dom Rep are here to relax, so tourists and visitors shouldn't feel as though their safety is at risk.
Dominican Republic Safety Facts
Dominican Republic rose to Level 2 for Travel Advisory in 2019.
This was due to armed robbery, homicide, and sexual assault.
"The wide availability of weapons, the use and trade of illicit drugs, and a weak criminal justice system contribute to the high level of criminality." According to the U.S Government.
Over 6 million tourists visit every year, with most visits being trouble free.
Experts advise that tourists stay within resort locations such as Punta Cana.
The homicide rate of Dom Rep has dropped significantly in recent years, as it went from 22.1 homicides per 100k in 2012 to 10.4 in 2018.
Is The Dominican Republic Safe to Travel Alone?
The Dominican Republic is best enjoyed with loved ones or family, but we understand anyone seeking a solo getaway to Dom Rep.
If you do decide it's the option to go for, below you'll find a few tips for practical travels to get you on the straight and narrow.
Firstly, stick to the resorts. Wandering into urban areas for the fun of exploring is tricky when by yourself, as you could be robbed or worse.
Get an accredited shuttle or taxi from the airport straight to the hotel and let the relaxation commence.
Backpacking The Dominican Republic
One thing that backpackers need to consider, is that the Caribbean is notorious for hurricanes.
Even when the season was supposed to end in November, there were surprise hurricanes in January of this year.
You'll want to stay in an all-inclusive resort complex just because of the safety issues they have set in place, which can be little to nothing compared with other areas of the island.
Petty crime is an issue of course, but it's an issue for most places backpackers travel to. See all my best tips for traveling alone for the first time if you are thinking of doing some solo travel here.
Dom Rep is not ideal for backpacking necessarily, but it's extremely doable. What you'll find here however is just the complexes and hotels that cater for the package holidays rather than free travelers.
You may want to compare places like Punta Cana or Riviera Maya against each before booking anything in advance.
All backpackers need to remember that Dom Rep is bad for robbery, so if you look as though you might have a lot of stuff worth stealing, you'll become a target.
Make sure you have everything secure, as one method of petty crime and theft used in the Caribbean is with drive-by scooters.
Secure your packs, don't leave them lying around or on the backs of chairs, and try to remove smartphones and valuables from the table.
Only let your guard down once you've reached your secure hotel.
Get an anti-theft camera bag or equivalent for when walking around with expensive cameras and/or equipment.
Where to Stay in Dominican Republic
For those looking for the most authentic experience possible, then Santo Domingo is your best bet.
The capital is full of vibrant plazas and nightlife options, where you'll also be able to try out the best variety of local cuisines.
Punta Cana is great for all inclusive hotels, world-class beaches and entertainment options, where you'll never be far away from top amenities such as restaurants and nightlife.
Las Terrenas is a more off the beaten path destination, which is perfect for those looking for a more relaxed, Caribbean vibe. Here you'll also find stunning beaches, but without the crowds.
Dominican Republic Nightlife
The Dominicans sure know how to throw down, and are known to have some of the most sizzling scenes and parties in Latin America.
Punta Cana is by far the most popular and best option to head out for the night, and here you'll find almost everything.
From massive clubs such as Cocobongo that hosts themed parties, to hot salsa clubs dotted throughout the city, there's something for everyone here.
Santo Domingo is better for authentic nightlife, where you'll find cool bars and clubs in the areas of Avenida Venezuela and Zona Colonial.
Dominican Republic Safety Tips
To help you with your trip, I've drummed up a set of safety tips to keep you from harm's way:
Keep dummy wallets for pickpockets and keep your money hidden away. Bras, neck wallets, or secret bag compartments will do.
Make sure to use trusted and accredited hotels/hostels. Then once you've booked your room, book taxis or buses through the hotel.
Don't carry too many valuables. If you do take expensive equipment such as cameras or smartphones, keep them hidden, locked away, and on your person. A PacSafe backpack is perfect for this.
Make sure to take sunscreen. The sea breeze may fool you, but there is definitely a need to protect your skin at all times from the sun.
If you're visiting between June and November, remember that this is the height of hurricane season which means you'll need to take the necessary precautions.
Stay aware that walking around (especially alone) after dark is not recommended. If you must walk somewhere, stick to main roads and more populated areas.
If you'll be doing a Dominican Republic road trip make sure you have a trusted person you can advice from.
If you're visiting the Dominican Republic specifically to learn how to dance Bachata be sure to book in with an accredited school that you research before arriving.
Bus Safety in Dominican Republic
Santo Domingo and Santiago are major hubs for busses and there are companies that do little more than just send shuttles between the two.
On the whole, passengers have to buy tickets the day before travel, though Caribe Tours allows you to reserve online.
According to roughguides.com: Caribe Tours (t 221-4422, w: www.caribetours.com.do) boasts by far the most extensive network of bus lines – with connections to the Cibao, the Samaná Peninsula, the Barahona region, the Silver Coast, and even Port-au-Prince, Haiti.
Metro (t: 566-7126, w: www.metroserviciosturisticos.com) can get you from the capital to the Cibao, Puerto Plata, and the Samaná Peninsula.
Both of these companies have comprehensive brochures available in their stations, listing destinations, and departure times.
If you were wondering if there's Uber in the Dominican Republic you can use the app in Santo Domingo, Santiago, and Puerto Plata.
You also find that Cabify operates in Santo Domingo. You can use these rideshare apps freely just as you would in any other country.
Travel Insurance for the Dominican Republic
I always recommend backpackers and travelers (no matter who you are) use World Nomads Insurance for fully comprehensive cover.

If you are due to travel soon, you can get a Get A Free Quote by clicking the link or the image above and filling out your details – that way you'll get instant cover from the exact date that you choose.
On many occasions World Nomads has provided me with reliable insurance cover for travel in Latin America and the rest of the world.
Best time to visit the Dominican Republic
In all honesty, The Dominican Republic is great to visit pretty much any month of the year!
Average temperatures range from 77-82°F, with highs of up to 88°F and lows of 72°F. For those looking for the hottest month, then August will promise a good roasting.
Rainfall varies only slightly throughout the year, and you can expect roughly 1-2.5 inches falling throughout each month.
The driest month to visit is March with around 1 inch, whilst May is the wettest with 2.5 inches.
Dominican Republic Safety FAQs
See these frequently asked questions about safety in Dominican Republic:
Is it safe to drink the water in the Dominican Republic?

As with most Latin American nations, drinking the tap water is a strict no-no, and the Dominican Republic is no exception. Whilst some water sources are treated, you can't count on the distribution of where this is, and as such you'll want to stick to bottled water only.
Is the Dominican Republic safer than Puerto Rico?
Unfortunately, as Puerto Rico is a US territory (and not a country), we can't compare them using Global Peace Index statistics. However, from experience, I would say Puerto Rico is safer in most parts, although the capital of San Juan should still be trodden with care.
Is Santo Domingo safe for solo female travelers?
Many female travellers have headed to the island's capital with no issues whatsoever. So yes it can be safe, as long as you practice safe measures such as not heading out alone late at night, and also not accepting drinks from strangers.
Is the Dominican Republic safe at night?
The nightlife scene here really is something to be witnessed. The major nightlife hubs of Punta Cana and Santo Domingo are pretty safe, just be sure to watch your drinks and not head out alone too late. In more laid-back areas like Las Terrenas, it's pretty safe at night.
Is The Dominican Republic Safe?
All in all, Dom Rep isn't as bad as some say it is.
After all, most travelers aren't coming here to get into sneaky activities at night in the urban areas.
Most people come here to hit the beach and the daiquiris, so for that reason, Dom Rep is very safe.
It wouldn't hurt to stay safe by keeping to the precautions we have suggested too though.
Traveling to the DR soon? Be sure to check out Haitises National Park which is one the crown jewels of the Dominican Republic.
Like this article? Pin it…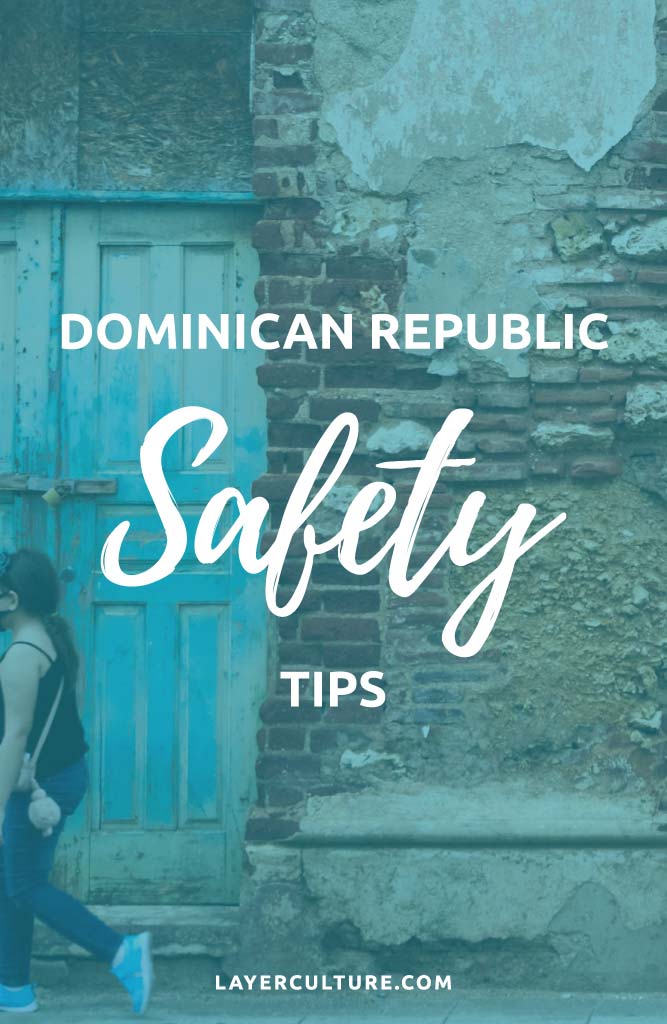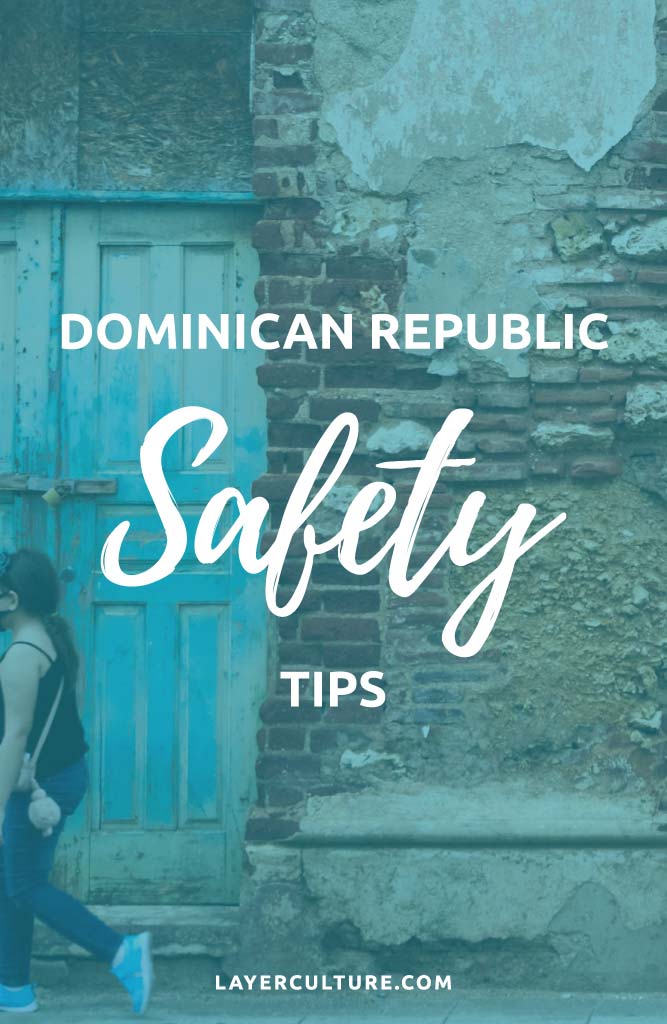 Missing something? Got tips, tricks & advice we can learn from?
Leave a nice comment or let's start a conversation below!
" Dear friend! Some links in this post contain affiliate links. Meaning, if you click through and make a purchase, book a hostel or sign up for a tour, I may earn a small commission at no additional cost to you . Your support means a lot and helps me to keep traveling and maintaining the quality of this site for you."
Layer Culture
Helping thousands of people worldwide to learn more about Latin America. Layer Culture means to dig deeper into the ideas, customs, and behavior of a group of people.
Primary Sidebar
Meet Dan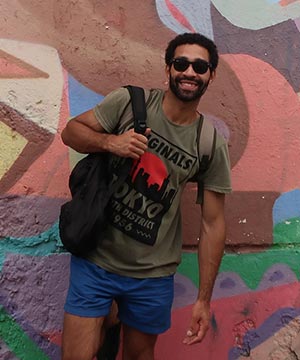 After spending years on the road Dan is now offering to help you find your feet in Latin America; inspire you to learn Spanish and get you started on your adventures. Learn how to travel longer and stronger!
Source https://www.bhtp.com/blog/is-it-safe-to-travel-to-the-dominican-republic
Source https://travellersworldwide.com/is-dominican-republic-safe/
Source https://www.layerculture.com/blog/is-dominican-republic-safe/