Is Colombia Safe to Travel?
Is Colombia safe to travel? It was a question I long pondered before finally stepping on the plane. The stereotypes of dangerous drug cartels, express kidnappings and violent streets were certainly once true of Colombia but by many accounts, things are different now….or are they?
In this article, I'll share with you my experience of backpacking Colombia as a female traveller and we'll also hear about the experiences of the South America Backpacker Community.
Colombia is a popular destination for solo female travellers.
Read more: (opens in new tab)
How Dangerous is Colombia on Paper?
Colombia might not be making it onto our list of South America's safest countries but it isn't the most dangerous either, Venezuela currently holds that accolade. According to the Global Peace Index 2020, Colombia sits at position 140 out of 163 of the world's countries, not a great stat. However, it is important to delve beneath the surface.
In the year 2019-20, although there was an increase in political and civil unrest, the homicide rate actually fell and Colombia's place on the political terror scale improved. It has certainly come a long way from the no-go country it was just a few decades ago!
The Changing Face of Colombia
Nowadays, Colombia is wildly different from its past. Tourism has boomed in the country with foreign visits rising from 0.6 million in 2007 to a whopping 2 million in 2017. It is also becoming a popular country with expats and digital nomads who love the friendly locals and laid back vibe. Even Medellín, which was once one of the world's most dangerous cities, has been transformed into a hipster hub of innovation. There has certainly been no better time to visit this Latin American hotspot.
Medellín used to be one of the world's most dangerous cities.
My Experience Travelling Colombia – As a Female Traveller
Before I went backpacking to Colombia, as a female traveller, I'll admit that I was nervous. This was mainly due to the responses I received from friends and family. "Oh my God, why are you going there? Don't get shot!"
Reading government warnings online did not make me feel any better either…
"Street crime is a problem in major cities, including Bogotá, Medellín, Cali and the Caribbean coast. Mugging and pickpocketing can be accompanied by violence. British nationals have been robbed at gunpoint in the Candelaria area of Bogotá ." –Foreign Travel Advice on the GOV.UK website.
Having travelled extensively in Southeast Asia (an extremely safe region to travel), making the jump to South America, I was aware that I would need to readjust my approach to safety in Colombia.
Arriving off the plane in Cartagena in the early hours of the morning, a well-dressed Colombian woman started chatting with me. I was immediately on my guard. She's probably been planted by some drug gang to make me feel comfortable… then she'll lure me into a situation where I will be robbed at gunpoint! My jet-lagged brain was in paranoid mode and I was almost rude to the woman as we waited for our bags at the luggage carousel.
I was on guard as soon as I landed in Cartagena.
When we got to the taxi rank, I stupidly had no spare change for the taxi and the ATMs were not working. The woman did not hesitate in giving me the money to pay for the taxi to get to my hostel in the Old Quarter. She wanted nothing in return and simply wished me a pleasant journey. The next day, I realised how my preconceptions had caused me to be suspicious of the woman unfairly. It hadn't yet been a full day but I was already in awe of the friendliness of the Colombian people.
Throughout my time in Colombia, travelling by myself and with a female friend, there was only one time when I felt in danger. This was during the evening in the city of Santa Marta and I say 'felt' because I'm not actually sure that I was in any danger. For some reason, I just found this city dodgier than other parts of Colombia with a few suspicious characters lurking in doorways…
SafetyWing Nomad Insurance
SafetyWing is the travel insurance of choice for scores of backpackers!
Subscription style insurance
Cheap and flexible
Available after your trip has started
I think I was more on guard here, as it was from the rooftop of our hostel in Santa Marta where I watched a fellow traveller have her camera grabbed from her by a kid on a bicycle. (She ran after him and actually got it back – a reaction that's not always advisable but in this case, turned out okay!)
We were also warned by fellow backpackers about nearby Taganga. Apparently, gangs of young kids were frequently robbing foreigners, which didn't sound like much fun, and so we decided not to go there at all.
Safety is a complex issue to summarise – it depends on being in the wrong place at the wrong time anywhere in the world! However, based on my personal experience, I'd say that yes, on the whole, Colombia is a safe place to travel. (As long as you have your wits about you and don't do anything stupid – which is true of almost anywhere in the world!)
In my experience, Colombia is a safe place to travel – just be careful!
Is Colombia Safe for Solo Travellers?
Although I travelled largely solo throughout Colombia, I didn't want this article to just be a reflection of my experiences. To provide a more rounded perspective, I asked the South America Facebook Community what their experiences were. Here is a selection of what some of them said:
"I have travelled extensively in Colombia and I have lived in Bogotá, Cali and Cartagena. I have always felt safe, sometimes I was careless when I shouldn't have but I think if you have your wits about you, don't take unnecessary risks and know where you are at all times, it's no different to any other place. I've spent most of my life in London and there are places where I wouldn't go at night, same as Bogotá and Cali." – John.
"I felt very safe, except for a couple of moments in Santa Marta. I'm saying that I'm aware of my privilege (weird I know ) of being black and being able to speak some Spanish, which often meant I was left alone and not easy to pick as a target as many would I assume I was Colombian / Brazilian. It's very likely, my skin colour was a deterrent to possible thieves/criminals. In saying that though, I have met many other tourists who also told me they felt quite safe." – Nabil.
"Backpacked Colombia for 2 months with my girlfriend. The only time I felt unsafe in Colombia was around the 'police'." – Steve.
The majority of solo travellers in our group said they felt safe in Colombia.
Is Colombia Safe for Female Travellers?
The consensus within our Facebook community is yes, Colombia is generally safe for female travellers. However, some did reference bag snatches and other instances of petty theft. Here are a couple of quotes from readers who have travelled around Colombia solo.
"I was a solo women traveller and I've always felt safe. I didn't go much off the beaten track (except for Ciudad Perdida and las tres cruces in Medellín where I was literally alone). Security was never an issue and Colombians were extremely helpful and nice." – Krishna.
"No. I had a phone ripped off my person by a guy on a motorbike in Pasto, near my hotel. Had to hide everything away in Bogota, Cartagena, Santa Marta. Medellín felt a bit more secure. I was a solo female traveller with a disability (51). I'd venture to suggest that it's safer to travel in a couple and you're less likely to be targeted." – Susan.
" I was travelling alone in Colombia (Caribbean Coast and Medellín) for 2 months. I never had any problems and felt totally safe. I just heard from some people that their mobile was stolen in Barranquilla during the Carnival." – Eva.
Dressed for Carnival in Baranquilla, Colombia!
Whilst a few of our group members did say they had been victims of robbing and muggings, the overwhelming majority of people said that they loved the country and would be keen to return. However, you do need to be vigilant to avoid trouble. To help you get the most out of your visit, here are my top tips to keep you safe in Colombia.
18 Safety Tips for Travelling to Colombia
1. Book flights that arrive at the airport in daylight hours.
It may be psychological but I much prefer getting a taxi in a new city when I can see my surroundings.
2. Ask the staff at your hostel if there are any 'no-go' areas in the city.
In Santa Marta, we didn't even need to ask this. When we arrived, a guy at reception gave us a map and highlighted some streets that were fine and some streets that he felt we should avoid, especially after dark. Any hostel will do this for you if you simply ask. In my experience, 90% of people who experience crime when travelling ignore such sound advice. If the locals say don't go there, just don't go there.
Avoid no-go areas and everything will be todo bien!
3. Try to blend in.
Dressing like a local can help but you should try to blend in with your attitude too. Don't speak loudly in English (or your native language, unless it is Spanish), don't gawp open-mouthed at your surroundings or have your head constantly in Google maps (with the directions blurting out in English). Basically, don't do anything to give away the fact that you just landed.
Female travellers – Check out this Colombia packing list for advice on how to dress like a local woman. (You're going to need some hoop earrings!)
4. Walk like you know where you're going.
This is a tip that a good friend of mine gave me and it definitely works. When you're in a part of a cty that feels a bit dodgy, put your collar up (if you have one!), keep your head down, act cool and stride out with purpose like you've done the walk a thousand times.
5. Learn as much Spanish as you can.
It goes without saying that being able to understand the local language will help you to feel more confident as you travel and help you to blend in. From my experience, it would be difficult to travel in Colombia with no knowledge of Spanish at all. Watch Spanish movies on Netflix before you go, check out Spanish YouTube videos and podcasts or, right at the beginning of your travels, why not sign up for a reputable Spanish course that will help you master the basics! (You're likely to make some travel buddies too!)
6. Listen to fellow travellers.
Is there someplace that keeps coming up in conversation among fellow travellers as an unsafe place to go? (For us, this was Taganga.) Then just avoid it! It's not cool to put yourself in unnecessary danger.
7. Don't flaunt your stuff.
When you're out and about, especially in cities, don't flaunt expensive pieces of jewellery, cash, cameras or technology items. These will make you an easy target (dar papaya) for a thief.
The Colombians use the expression 'dar papaya' which literally means to give papaya (as in the fruit). To dar papaya is to give a thief an easy opportunity to steal something from you. Having a camera lolling over your shoulder, a mobile phone sticking out your bag or your wallet poking out your back pocket is to 'dar papaya'.
Don't 'Dar Papaya'!
8. Be wary of fake police and local cops.
Some criminals may pose as policemen to gain your trust in order to rob you. Whilst the federal police generally have a good reputation, some local police officers have been known to be less trustworthy. A member of the South America Facebook Community said that he and a friend were once robbed of a considerable amount of money by policemen on motorcycles.
9. Secure your luggage.
An anti-theft daypack or a money belt is a good idea. If you're taking overnight buses and you must store your larger backpack underneath the bus in a luggage compartment then a mini padlock is essential.
10. Don't buy cocaine.
Locals will hate you. And here's why.
11. Avoid illegal taxis.
Like elsewhere in South America, Colombia does have a problem with illegal taxis. Never just get into a random taxi as even if it looks official, it may not be. I'd always recommend booking one in advance or asking somebody at your hostel to do it for you. Uber is available in some of the bigger cities.
12. Be suspicious of strangers who offer you food and drink.
Although this is not as common as it once was, there have been instances of foreigners being unwittingly given the 'Devil's Breath' drug. This leaves them in a zombie-like state, making them easy to take advantage of. One person I met during my travels had been given this drug in Colombia (around a decade ago) and had been robbed of everything. The drug increases compliance and in this situation, the victim actually assisted the thieves by carrying his belongings out to their car. Scary stuff.
13. Carry a decoy wallet just in case.
Some travellers prefer to carry a decoy walletso they have something to give over to thieves. Don't forget to make it look realistic though – keep a couple of old cards and a small amount of cash in here, storing the rest of your money across your person or in your money belt.
14. Don't use ATMs at night.
You don't know who is watching you in the shadows.
Don't use ATMs at night.
15. Travel with a reputable company on tours.
Some areas of Colombia are still dangerous to visit. For example, if you are visiting Caño Cristales, you will need to be accompanied by a guide. To ensure your safety (and avoid getting ripped off) make sure you travel with a reputable company with good reviews.
16. Download an offline map.
Nowadays, there are so many apps for backpacking that make travel easier. I recommend downloading maps.me so you have a visual reference to help you avoid getting lost. Don't forget – never flash your phone on the street, you're just asking for trouble!
17. Don't resist if somebody tries to rob you.
Even travel pros can get into a spot of bother if they try to prevent themselves from getting robbed. Just look what happened to Nomadic Matt! The consensus is, if somebody threatens you and asks for your valuables, hand them over. Street crime can quickly turn violent in Colombia and it is just not worth it.
18. Make sure you have travel insurance!
Many backpackers visit Colombia every year and have no issues. However, there is no denying that petty theft is still a problem. I always recommend getting travel insurance anywhere you go but when visiting somewhere such as Colombia, it is even more advisable. We recommend and personally use SafetyWing and World Nomads.
Nikki Scott | Founder & Editor
Nikki is the founding editor of South East Asia Backpacker. At age 23, she left the UK on a solo backpacking trip and never returned. After six months on the road, she founded a print magazine about backpacking in Asia. The rest is history.
Find me: Facebook | Twitter | Instagram
Safest Countries in South America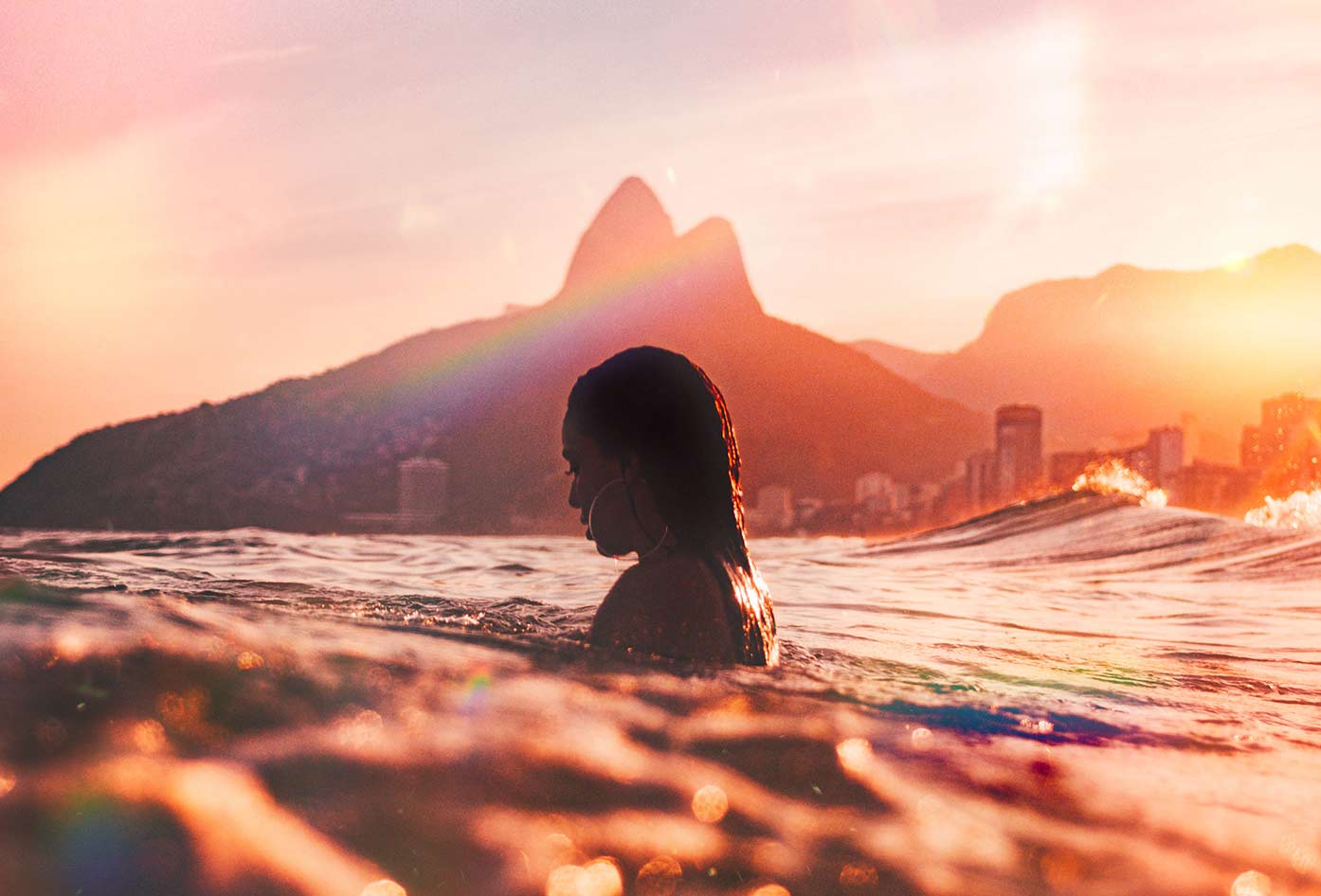 Are you looking for the safest countries in South America?
It's said that Colombia and Venezuela are the most dangerous countries, while countries further south like Argentina, Chile, and Uruguay is regarded as the safest countries to visit in South America.
But, what about the dangers involved?
I don't consider myself ignorant, but I never thought about the dangers, even in the safest countries in South America, until recently.
Table of Contents
Safest countries in South America
Fear of danger and culture shock are the main reasons people reject the idea of travel in Latin America and choose other continents.
Every country in South America has its good and bad parts, whether it's exploring Comuna 13 which is one of the most dangerous neighborhoods in Medellin or the Villas of Buenos Aires we must take precautions.
In other words, staying safe is relative to our experiences.
Latin America, can be a safe place when you know where and where not to go. It's that simple, but you must take the right precautions.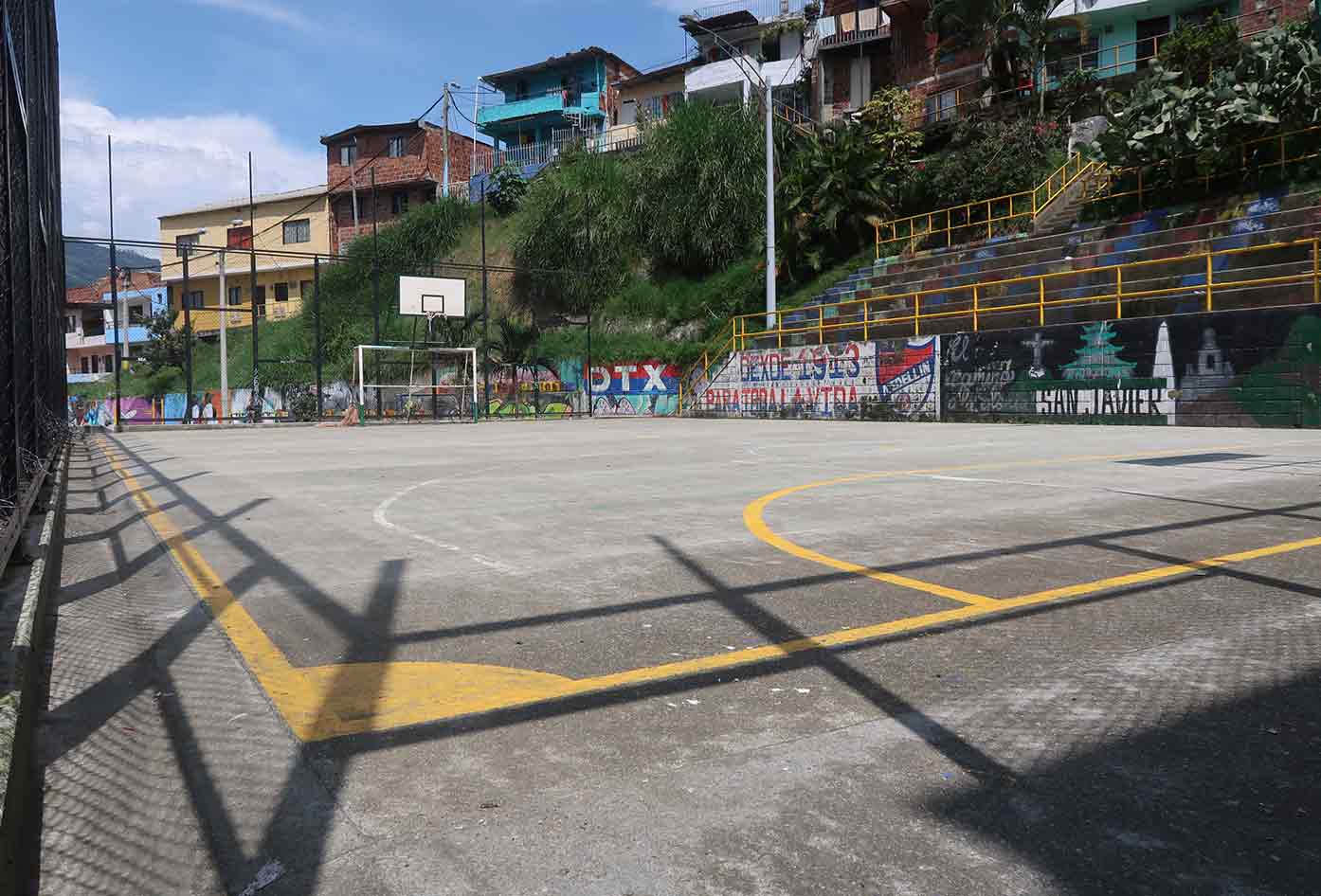 However, you'll need to be streetwise and have a good sense of direction to know when danger is on the horizon.
Of course, even then, you can't always anticipate danger.
For example: look at the Ausangate Mountains in Peru. You're likely not going to be robbed, but you need to know which routes to take.
If you get lost or take the wrong path (easily done without a guide), you might find yourself in big trouble – real fast!
I'm saying this from experience, after traveling as far south as Argentina and to over 10 other countries in Latin America all by myself.
Danger is subjective!
Even though we're exploring at our own risk when traveling foreign lands, we all know the type of danger we don't want to be in.
What is the safest country in South America?
The statistics say Chile by the way!
With its Spanish and indigenous elements and more than 6,000km of Pacific Ocean coastline it's surrounded by the Andes mountains.
It is said to be one of the safest places to travel in South America.
Although I've not traveled across all borders, I've gained a real sense of which are the safest countries in South America for new visitors.
When thinking of places to avoid in South America, I have not only walked with all my travel gear on my back, but I carried it through the most dangerous streets in Rio de Janeiro whilst in Brazil.
All without any incidents. But that could be just pure luck, right?
Also, it might have something to do with me being black in Latin America and, therefore, I'm not always seen as THAT GRINGO!
Does that sound ridiculous?
Well, if you have walked around the streets like me, you'd understand why I say that. And, believe me, being a person of color in Latin America has its own set of implications, let me tell you.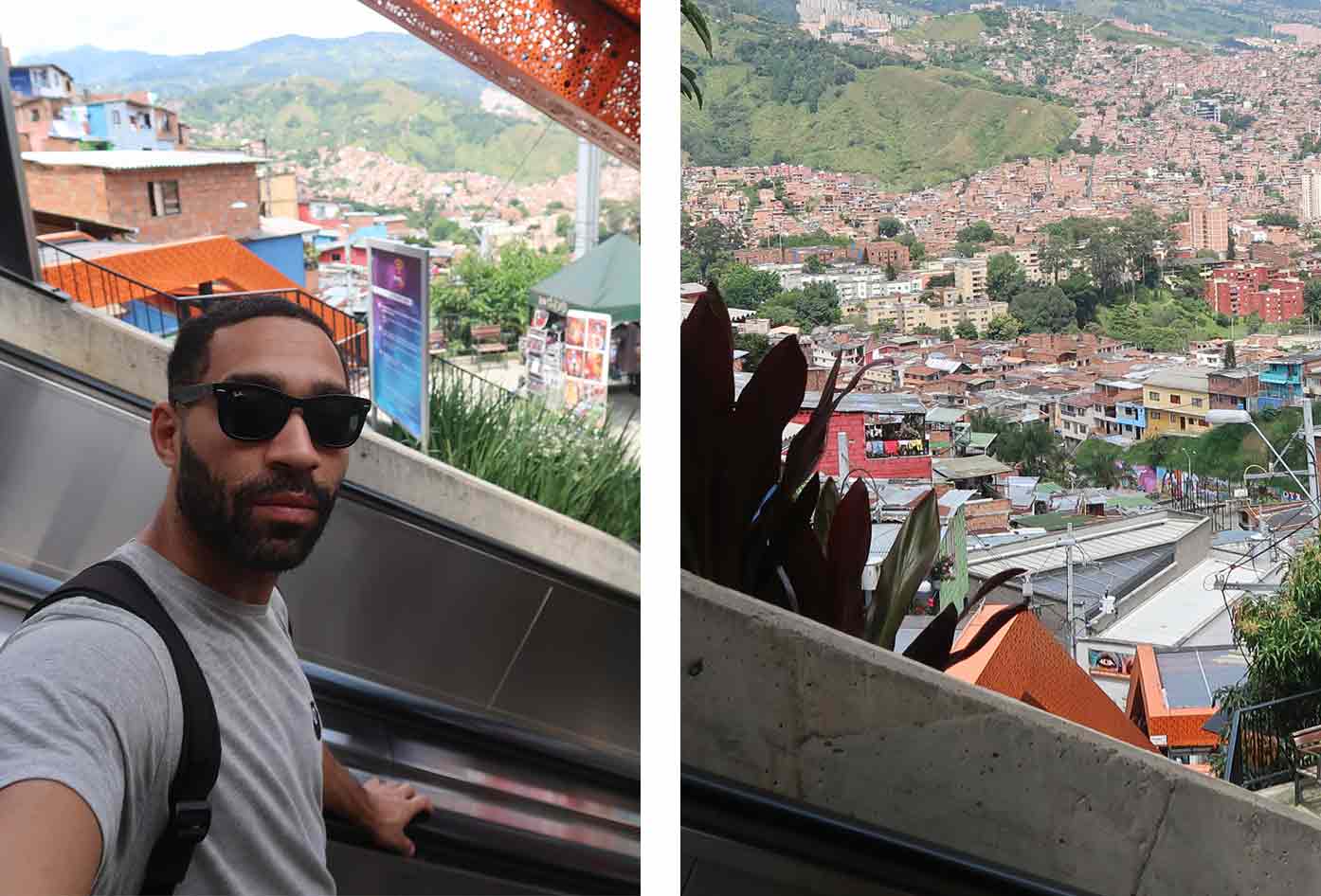 For example, when walking in some of the safest places to travel in South America, people looked at me like I was about to rob them!
When comparing that experience with what it means to be a gringo in Latin America I hope you can begin to see the difference.
Places to Avoid in South america
My point here is that there are some uncontrollable factors, many of which are somewhat inevitable.
How you look and how you carry yourself will decide your fate, not necessarily a specific country or city. You cannot hide being a gringo.
Popular tours seen in this guide:
Timing also plays a big part in being subject to danger, which is why you should avoid walking around late at night in most urban areas.
When you do, take precautions like getting a taxi instead of walking. In Bogota, I had to remind myself that even though the cost of living in Colombia is lower it is still astronomically high for others.
I know this sounds obvious, but we underestimate how fast danger can walk into our day, especially as we get familiar with a new area.
It could be walking to the store to get some beers to take back to your Airbnb. Or, whilst in the middle of hiking in Patagonia without a guide.
What if I told you that you could still be subject to danger, even in the safest place in South America. Would you believe me?
I've walked through both dangerous and safe places with expensive camera equipment in my hand, and nothing has happened to me.
If you are a keen photographer like me, and you're concerned about your camera equipment, I highly recommend that you have a cheap travel camera with you that you can afford to lose.
If you are really worried about petty theft and street crime, there are some great anti-theft accessories you can find on the market today.
So, does that mean that South America is safe? Or, Did I get lucky?
Let's look at this question with a little more detail:
Is South America Safe?
Despite being a little optimistic about the situation, I'd say yes because I don't want to put you off traveling to South America due to a horror story or pretty crime that you heard on the news.
Now, let's talk about some of the safest countries in South America and what to do to avoid danger while traveling.
For a heads up, here is an unordered list with four of the safest countries in South America that are trending right now.
Many factors account for the safest country, but these trending countries in South America will give you a good idea.
Safe countries in South America 2022
You can read about the best places to visit in South America but, let's look at the safety scores by combining data from different sources.
These results are based on not only the Global Peace Index but the recorded homicide rates per country.
Also, data from a World Risk Report, which records a country's possibility of natural disasters and their ability to deal with them.
Chile
Argentina
Uruguay
Bolivia
Ecuador
Paraguay
Peru
Suriname
Brazil
Guyana
Colombia
Venezuela
As you may know, South America is the home to 12 countries with a population of over 423 million and increasing every year.
There are some extremely safe places to visit in Ecuador, but you won't find 'the best country to visit in South America' that easy.
Because of the cultural traditions, landscapes, and biodiversity, it's impossible to choose just one, trust me!
Best Countries in South America to Live
As you'll probably know by now, South America has some beautiful, culturally diverse, intriguing, as well as affordable places to live.
Off the gringo trail, I've taken a closer look at each country's cost of living, weather, health care, and safety. All to be able to find the best countries in South America to live, work, play, and retire.
Chile
Chile has a lot to offer, from snow-covered mountains peaks to sandy beaches. A growing international community, expanding job opportunities, and lack of political corruption.
Chile has the highest standard of living in South America with a modernized infrastructure, highways, internet, and drinkable water.
The weather in Santiago de Chile is fine, typically ranging between 15 and 30C depending up the time of year and 3 to 10C as overnight lows.
The Chilean healthcare system is among the best in Latin America, placing 33d out of 190 countries. An easily convertible currency and International airport, Chile has become an ideal place to live.
Uruguay
Unlike its South American neighbors, Uruguay's landscape consists of gently rolling hills, river basins, and lakes.
Uruguay is one of the smallest countries in South America, encompassing roughly 68,000 square miles.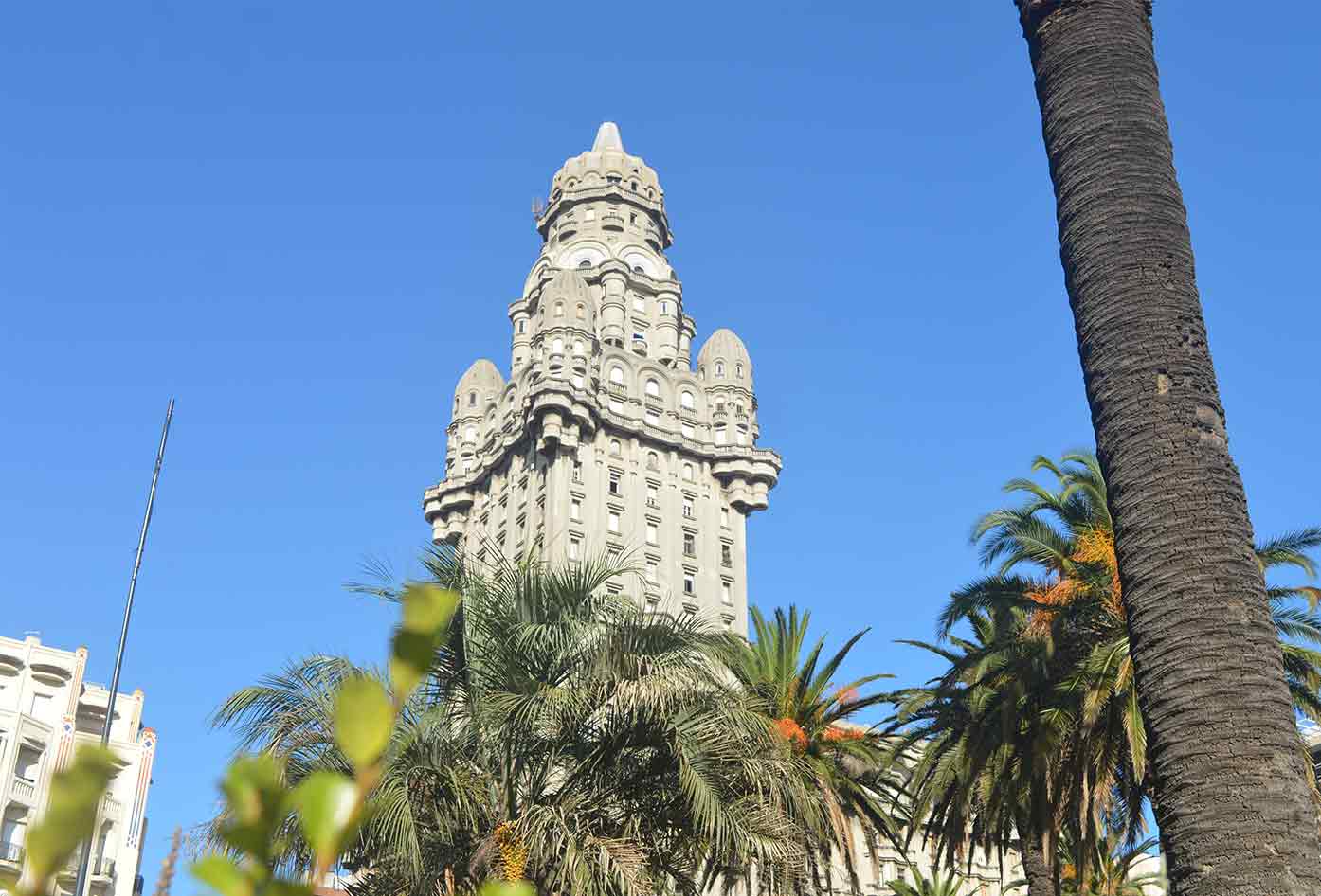 What's unique about Uruguay is that there are no earthquakes or volcanoes. Due to the countries geography, the weather conditions are pretty uniform with regular seasonal changes.
It's known that Uruguay is safe and has a much slower pace of life along with friendly people and a stable government.
Its higher living costs and quality of life make it an attractive place for many seniors and European immigrants to live. In fact, most of Uruguay's population is of European descent.
Argentina
Argentina is home to a landscape as diverse as its population. Nearly 60,000 plus ex-pats from the United States call this country home.
Argentina's population is mainly of European descent and the second-highest immigration acceptance rate in the world.
Argentina's diverse landscape allows ample opportunity to live within whatever weather conditions you find suitable.
It's no secret that Argentina has some of the best wine in the world, along with excellent tasting cuisine and the nationwide Mate culture.
Wines, such as Malbec and Torrontes, can easily be found in every supermarket at affordable prices. The Argentines have a lot of freedom as many of the laws are loosely enforced.
With the low cost of living in Peru along with pleasant climate, archeological sites such as Machu Picchu, and La Huaca del Sol.
The laidback lifestyle makes Peru one of the best countries in South America to live in.
With healthcare starting at $150, Peru's healthcare system consists of a network of private clinics and hospitals throughout the country.
An additional benefit to this is the numerous national insurance companies that offer comprehensive coverage.
Peruvians have a rich cultural heritage dating back centuries and monthly festivals celebrating these traditions are commonplace.
Major cities, such as Lima, Trujillo, and Cusco, are all very pedestrian-friendly and have many amenities for expats.
Many apartments, restaurants, shops, and other amenities are within walking distance and near most residential areas.
Safest Country in South America to Live
A combination of magnificent landscapes, mild weather, unique architecture, and history throughout South America appeals to many.
Affordable living conditions, a stable government, and empathetic locals are a few of the reasons why many people find Chile, Uruguay, Argentina, and Peru to be the best countries in South America.
Dangerous Places in South America
How can we avoid the most dangerous places in South America?
Depending on the South America itinerary you embark on, you'll quicky start to learn which are the safest South American countries to visit.
Or, at the very least, how you can avoid or minimize danger while visiting them. Let's take a look at how I managed to accomplish this.
Below are five ideas that steered me away from those moments where it could've all gone wrong.
Know Your Weaknesses
What are your weaknesses?
If you know you find it difficult to communicate with others, take this opportunity to meet other travelers, especially other solo travelers.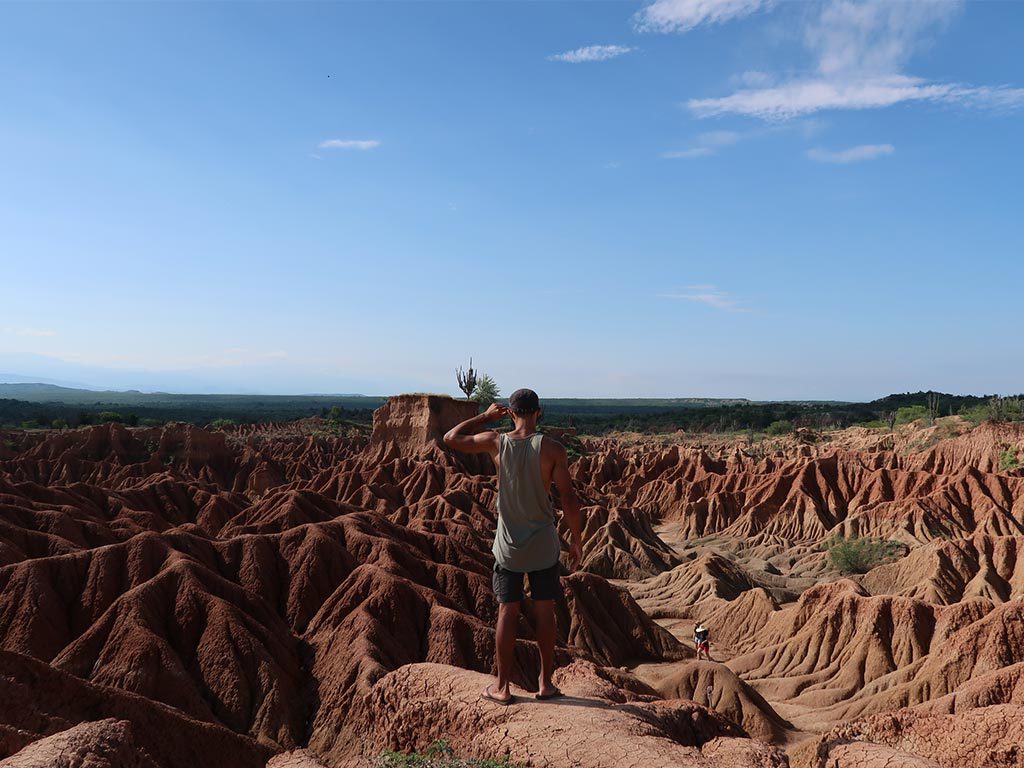 One of the beauties of solo travel is nobody knows who you are. You can make mistakes and not feel anxious about messing up interactions.
Learn The Lingo
Can you speak another language?
Learn a few words to help you avoid those awkward moments where you have no choice other than to ask a local for advice.
Usually, people respect the fact you are trying to speak their language, and you will be interpreted much better.
I love residing in Latin America and I'm learning to speak Spanish. My goal is to become fluent in Spanish through daily practice.
Spanish isn't the only official language in this continent. The official language of Brazil, the largest country in South America, is Portuguese. Also, Guyana is an English-only speaking country in South America.
Shoot Photos
When are you in a photographic mood?
Taking photos of your current surroundings can have many benefits. There have been many times where a previous photo has helped me.
For example, when I got lost or needed a visual reference, photos helped me to locate somewhere or something.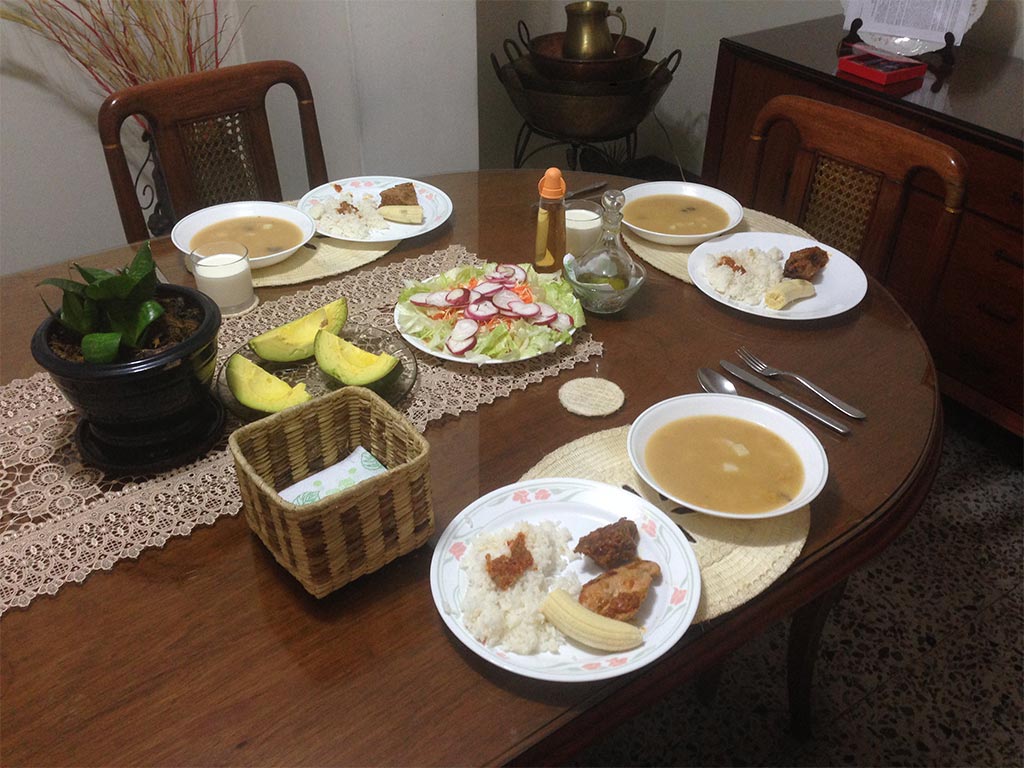 Eat Communally
When is it socially acceptable to share food?
In some cultures, it's unheard of to share your plate. What I'm suggesting is when it comes to mealtime, ask locals to share conversation – not their food.
If offered food as a result of initiating conversation, then you're in a better position to connect with local people more on your travels.
For me, the danger levels automatically decreased when I connected with a helpful local. In this way, each country can be considered on the list of safe countries in South America.
This is one reason why continually learning Spanish in South America has given me more access to these types of local connections.
Without having cultural access, things like sharing conversations around dinner tables can seem a little intrusive or even creepy.
Find your people
Who will you connect with?
Whether it's Backpacking Bolivia or Buenos Aires, solo travel is difficult alone. For me, being solo and being alone are worlds apart.
Once, I almost got tied down at a hostel in Tulum, Mexico. I met a guy who drank beer to get absolutely wasted every single night, and I felt obliged to have a few beers with him on the first night.
After seeing the state he'd got in, I had no choice but to abandon him.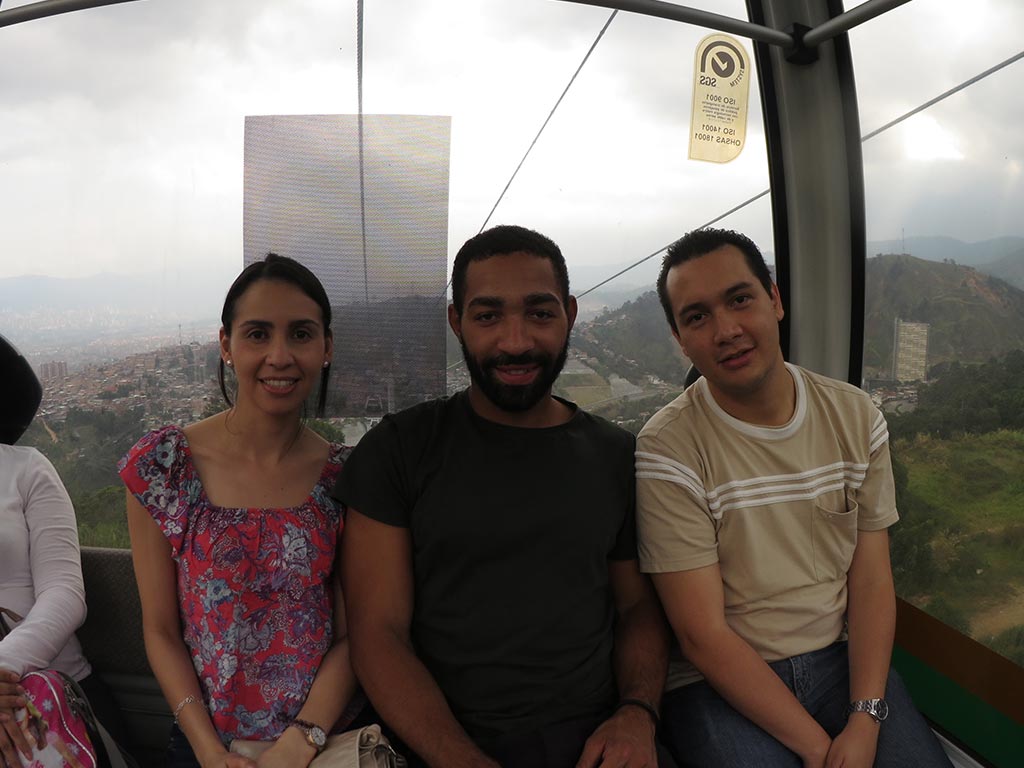 If you can't connect with the right people at your location, I find it's best to move on and find people who can actually enhance your experience.
I connect with local people that can help me through language exchanges and to share cultural ideas.
You can also check out programs like remote year, which will allow you to combine work and travel with like-minded people.
Again, solo travel does not have to be a lonely pursuit.
Travel Insurance for South America
No matter who you are, it is recommend that backpackers and all types of travelers use World Nomads Insurance for a fully comprehensive cover..

If you are due to travel soon, you can get a Get Your Free Quote by clicking the link or the image above and filling out your details – that way you'll get instant travel insurance cover from the date of travel that you choose.
South America Safety FAQs
See these frequently asked questions about safety in South America:
What is the least violent country in South America?

According to various online sources, Uruguay is the least violent South American country. The Global Peace Index 2021 states Uruguay ranks 47th out of the world's 163 nations.
What is the nicest country in South America?

Peru! For many travelers from all over the world, it is well known that Peru is a country that has tons to offer travelers, no matter their interests or cultural background. Peru seems to also be one of the most inviting countries on the continent.
Is Argentina or Brazil safer?

Arguably, Argentina is safer than Brazil. However, both countries are very friendly and welcome tourists. Remember that racism exists in both countries so you may experience that if you are a person of color in places such as Buenos Aires. Petty crime can be difficult to avoid if you're not street smart. However, as long as you stay away from "Villas" and "Favelas" you should be able to have a pleasant experience in both countries.
What's the cheapest country in South America?
It is a known fact that Bolivia is the cheapest country in South America but this is mainly for provisions and transport. However when it comes to accommodation and other things you may find it not as competitive as other South American countries such as Colombia.
Safest South American Countries
Whether packing for the packing for the Galapagos or bombing down the death road on a push bike, try to minimize risk by being vigilant.
Understand who you are in relation to the place you're in. Use your brain, be smart and utilize some of these ideas.
This is a guide designed to help you avoid danger and decide which place to visit in South America.
I hope you have a pleasant experience no matter where you go on the continent and feel free to share this guide with friends and family that you know are thinking about visiting Latin America.
Read more on travel in South America right here on this blog for inspiration on where to go, what to do and what to see while in South America.
Like this article? Pin it…
Missing something? Got tips, tricks & advice we can learn from?
Leave a nice comment or let's start a conversation below!
" Dear friend! Some links in this post contain affiliate links. Meaning, if you click through and make a purchase, book a hostel or sign up for a tour, I may earn a small commission at no additional cost to you . Your support means a lot and helps me to keep traveling and maintaining the quality of this site for you."
Daniel James
Helping thousands of people worldwide with independent travel in Latin America. Layer Culture means to dig deeper into the ideas, customs, and behavior of a group of people.
Primary Sidebar
Meet Dan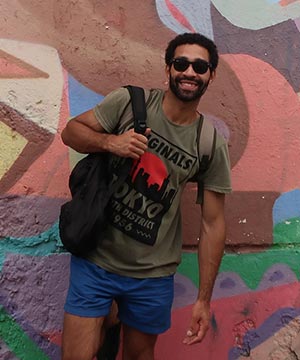 After spending years on the road Dan is now offering to help you find your feet in Latin America; inspire you to learn Spanish and get you started on your adventures. Learn how to travel longer and stronger!
The Safest South American Countries in 2022
It is no secret to most that South America doesn't have the best reputation when it comes to safety. With everything from dangerous roads to scams and even violent drug cartels, this is a continent that requires travellers to be a bit savvy.
We constantly get asked 'is South America safe to travel?' and generally our answer is yes. However, there is no disputing that some countries in South America are safer to travel than others. If you're planning your trip and feeling a little nervous about where to go, we've put together this comprehensive list of the safest South American countries.
Read more: (opens in new tab)
A note about COVID-19: This article will not be focusing on coronavirus travel restrictions in South America but rather, the general safety levels pertaining to the Global Peace Index. If you are considering travelling to South America, make sure you know the rules around COVID-19 vaccines and testing for entry.
How Did We Decide the Safest South American Countries?
In order to compile this list, we've used our own travel experience as well as general research and the Global Peace Index rankings for 2022 (GPI). This index is compiled based on the degree of ongoing conflict, the extent of militarisation and the level of societal safety and security.
Militarisation is one determiner of the Global Peace Index.
To give you a bit of context before we dive into the safest countries in South America, as of 2022, the United Kingdom sits at 34 (score 1.667) on the Global Peace Index, the USA sits at 129 (score 2.44) and Australia comes in at number 27 (score 1.565). The most dangerous country according to the index, is Afghanistan which sits at position 163.
To make it easy for you to compare, all the South American countries will have their Global Peace Index ranking and score explicitly listed. Interestingly, all the South American countries listed have a better Global Peace Index ranking than the United States!
The Top 6 Safest South American Countries
Disclaimer – Safety advice changes quickly across the world and all the countries listed below still fluctuate in terms of their overall stability. What is considered a safe country today, may not be so tomorrow. Therefore, we always advise travellers to do their own research before booking a trip.
1. Uruguay
Global Peace Index ranking: 46/163
Global Peace Index score: 1.795
The safest country in South America is Uruguay! Holding the accolade for another year running, Uruguay is also the second-safest country in Latin America as a whole, with only Costa Rica claiming a higher spot on the GPI.
Whilst an enormously popular destination by those who visit, Uruguay is still under-visited compared to its neighbours. The country is one of the smallest in South America but this doesn't mean there is nothing to see.
Uruguay is the safest country in South America in 2022!
Known for its friendly locals and beautiful beaches, Uruguay offers an authentic and safe destination without the crowds. There is also plentiful wildlife here which means it is a great choice for nature lovers.
Due to the geography of Uruguay, there are no real threats of sudden natural disasters. Violent crime is uncommon too, however, travellers will need to be savvy in the main cities to avoid pickpockets.
Uruguay is often touted as the 'most chilled' country in the whole of South America. This is, in part, thanks to the liberal laws regarding marijuana possession and gay marriage (both of which are legal).
It is one of the wealthiest countries in the region and as 96% of Uruguayans vote in democratic elections, the citizens also seem to benefit from a positive relationship with their government – something which cannot be said for many countries full stop!
If you're looking for a stress-free and safe country to visit in South America, Uruguay is definitely your best bet! You never know, you may fall in love with it so much that you never want to leave – Uruguay is one of the best places to live in South America after all!
Uruguay is often said to be the most chilled country in South America!
Traveller Highlights in Uruguay:
If you're brave enough, top up your tan on Playa Chihuahua, Uruguay's nudist beach!
Wander down the cobbled streets of the UNESCO World Heritage Site of Colonia del Sacramento.
Head to the 'Mercado del Puerto' in Montevideo for a chance to try 'parrilla', a delicious taste of Uruguayan barbecue.
Hike Quebrada de Los Cuervos for the chance to see rare birds and other wildlife.
Take a dip in one of the country's many hot springs. You deserve it after a long day of exploring!
2. Chile
Global Peace Index ranking: 55/163
Global Peace Index score: 1.84
Chile is one of the most diverse countries on the continent which makes it an amazing destination for intrepid adventurers. Chile is (arguably*) the longest county in the world and covers 10 climatic zones! This means it really does have something for everybody.
*Some claim Brazil is longer but there is only around 100 km in it!
The colourful streets of Valparaíso, Chile.
Whilst Chile had been voted the safest country in South America for years, their Global Peace Index status took a big hit in the 2020 rankings and is yet to recover. Previously, the country was always graded within the top 30 safest countries in the world but owing to recent civil unrest and violent protests over the increased cost of living, inequality and privatisation, they've been hanging around closer to 50.
Generally speaking though, Chile has a very low crime rate which makes it one of the safest South American countries to travel through. As with any kind of backpacking, common sense is advised. Don't carry large amounts of cash on your person if you can help it and invest in a money belt or an alternative to keep your valuables out of sight. A theft-proof backpack is also a good idea.
Chile has one of the highest quality of life rankings in Latin America, largely due to its modern infrastructure and internet connectivity. It also has one of the strongest healthcare systems on the continent which should be reassuring for accident-prone tourists. This doesn't mean you should skimp out on travel insurance though!
Potentially the biggest risk factor when visiting Chile is the chance of earthquakes. This is because the country sits adjacent to the Nazca Plate, which is fast-moving and has a history of producing massive quakes. Travellers shouldn't worry too much though as scientists are always keeping an eye on plate activity to provide warning for those in the country.
Traveller Highlights in Chile:
Head to Rapa Nui, one of South America's best islands and the world's most impressive archaeological sites.
Visit the place considered to be the driest place on earth: the Atacama Desert. Visit the otherworldly Moon Valley and go to see the petroglyphs of Hierbas Buenas.
Sample some hiking in Chile with the epic W trek through the magical Torres del Paine National Park in Patagonia. Related:1 & 2-week Patagonia Itineraries.
Sip on the finest Chilean wine on a vineyard tour just outside of Santiago.
Enjoy Valparaiso's New Year firework display, it is the largest in South America!
Read more about staying safe in Chile.
3. Argentina
Global Peace Index ranking: 69/163
Global Peace Index score: 1.911
Argentina is the second-largest country in South America and offers plenty for all kinds of travellers. From natural wonders to urban cityscapes, this is a country of contrast. It has a big digital nomad and expat population too, with many of the latter originally coming from the USA.
The colourful houses of Buenos Aires.
The Patagonia region is home to some of Argentina's best hikes and the scenery is out of this world. The cities of Argentina are vibrant and colourful but there are plenty of natural places to retreat for a dose of serenity.
Whilst petty crime occurs, especially in major cities, Argentina is statistically one of the safest places in South America for visitors, including solo travellers. Hitchhiking is common, particularly in the areas around Patagonia, however, as Argentina is a Spanish-speaking country, it helps to have a basic command of the language. As with any kind of hitchhiking, always tell someone where you are going beforehand for safety reasons.
Dengue Fever is perhaps the biggest health threat to travellers in Argentina, however, this can be prevented through practising mosquito bite avoidance. For more about potential health risks and the necessary vaccines needed for South America, see this post. The plus side is that if you do get ill or injured in Argentina, the health system is of a good standard and free for everyone.
Unfortunately, Argentina has been suffering from an economic decline in recent years which has amped up tensions over equality. This means that protests are becoming increasingly common. Whilst there is no guarantee that things will turn ugly in these situations, travellers are advised to avoid protests whenever possible.
Economic decline in Argentina has caused the country's safety rating to drop.
Source https://southamericabackpacker.com/is-colombia-safe/
Source https://www.layerculture.com/blog/safest-places-south-america/
Source https://southamericabackpacker.com/safest-south-american-countries/