Is Cape Town Safe?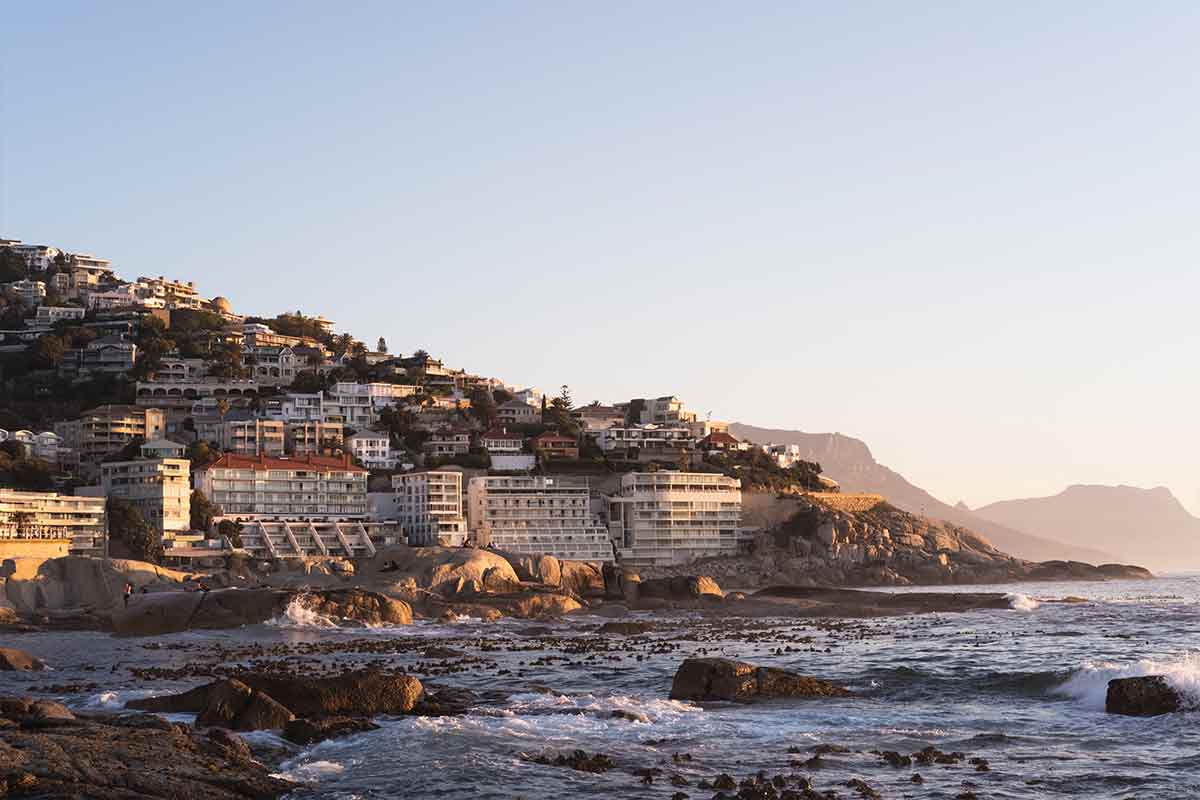 The capital of South Africa is the iconic city sitting on the cape between the Indian and Atlantic oceans.
Thousands of tourists reach this amazing city searching for something.
Many visit for the tourist attractions and points of outstanding natural beauty, others visit for business connections or world-class expositions.
This could be your chance to experience an African safari. Or, learn about the not-too-distant apartheid which sprung some iconic moments from human rights activist and civil rights leader Nelson Mandela.
Table of Contents
How Safe is Cape Town?
Cape Town is a special case when it comes to city safety.
It is technically in a country rife with crime and poverty, but the city itself can be very safe with the necessary precautions taken into account.
Cape Town is the most popular city in South Africa, although crime statistics show that the city has the highest recorded rates of murder, robbery, and non-violent property-related crimes in the country.
With all the Eco-friendly destinations on offer, why would someone want to visit a city with this sort of reputation, you're probably asking.
Despite the infamous reputation, Cape Town is still a popular tourist spot, which some may find surprising.
The whole of the general Western Cape region of South Africa is one of the most popular tourist spots in the whole African continent, as it received over 3 million visitors in 2019 alone.
Some parts of Cape Town's city center, as well as the suburbs, are relatively safe; malls, business districts, and tourist areas have a high-security presence which will make tourists and visitors feel at ease.
The most unsafe you'll feel is when confronted by street vendors trying to flog their tat.
We like to carry a Pacsafe (or an equivalent style backpack) when exploring cities like Cape Town to help conceal any valuables.
It's Cape Flats – locally known as The Flats – that sees the most violence and crime. This is the area you should definitely look to avoid.
This sandy expanse to the southeast of the Central Business District is somewhere you'll want to give a wide berth to.
Sadly, it's been called "the apartheid dumping ground".
The result of governmental neglect is the rising poverty & social problems. Gangs run this part of town as a result.
Cape Town Crime Rate
Get a FREE travel insurance quote from WorldNomads to get and timely support when it comes to protecting yourself in Cape Town.
Is Cape Town safe for tourists?
Cape Town is an extremely cool city know as one of Africa's smartest cities that is mostly known for its natural beauty.
It's a port city that's dominated by the profile of its visibly iconic emblem, Table Mountain, and is pretty famous for its world-renowned beaches.
You can surf here AND see penguins, which is something you don't get often in the world. Do this tour with Penguins at Boulders Beach and visit the Cape Point UNESCO World Heritage Site.
There's a melting pot of different cultures due to the bountiful if not shaky history of the country. Which in turn, results in some incredible fusions of food.
However, the reputation for safety in Cape Town has been one marred by theft, muggings, assaults, carjackings, and gang-related violence.
These are issues caused by the lack of support by the government in helping those that are stuck within the confines of their own poverty which many believe to be caused by the government themselves after the end of apartheid.
Where to stay in Cape Town
If you want to experience Cape Town like a local, stay in the City Bowl.
A natural amphitheater, the scenic area is bordered by Table Mountain, Lion's Head, and Devils Peak and includes the suburbs Gardens and Tamboerskloof. What about a room at Labotessa, the city's best hotel?
This is a major spot for finding some amazing views of the city, which would clearly suit the sensibilities of the photographic inclined.
You can find ultra-affordable Airbnbs in this area as well as some boutique hotels and cafes.
At the V & A Waterfront, historic grain silo and now luxury Silo Hotel is a feat of contemporary design that must be seen to be believed.
Its pillowed-glass windows and rooftop bar were made for adoring the city's epic sunsets.
Camps Bay beckons the rich and famous with its white sand and multimillion-dollar mansions but stylish, boutique stay POD Camps Bay offers polished, laid-back luxury without the fuss.
This doesn't sound like a murder capital now, does it? Not if there are parts of the city more gentrified than the likes of Paris or Rio?
Cape Town: Travel Safety Tips
When choosing where to go in South Africa, it would help to plan ahead where you'd like to visit to tailor-make your own set of rules and precautions to suit your trip.
However, in terms of the whole city, here are some tips to help get through all parts of the city:
Also, be sure to take into consideration our sustainable travel tips that can help ensure your trip has a more positive effect on the environment.
Best Time to Visit Cape Town
The best times to visit Cape Town are from March to May, but also around the month of November.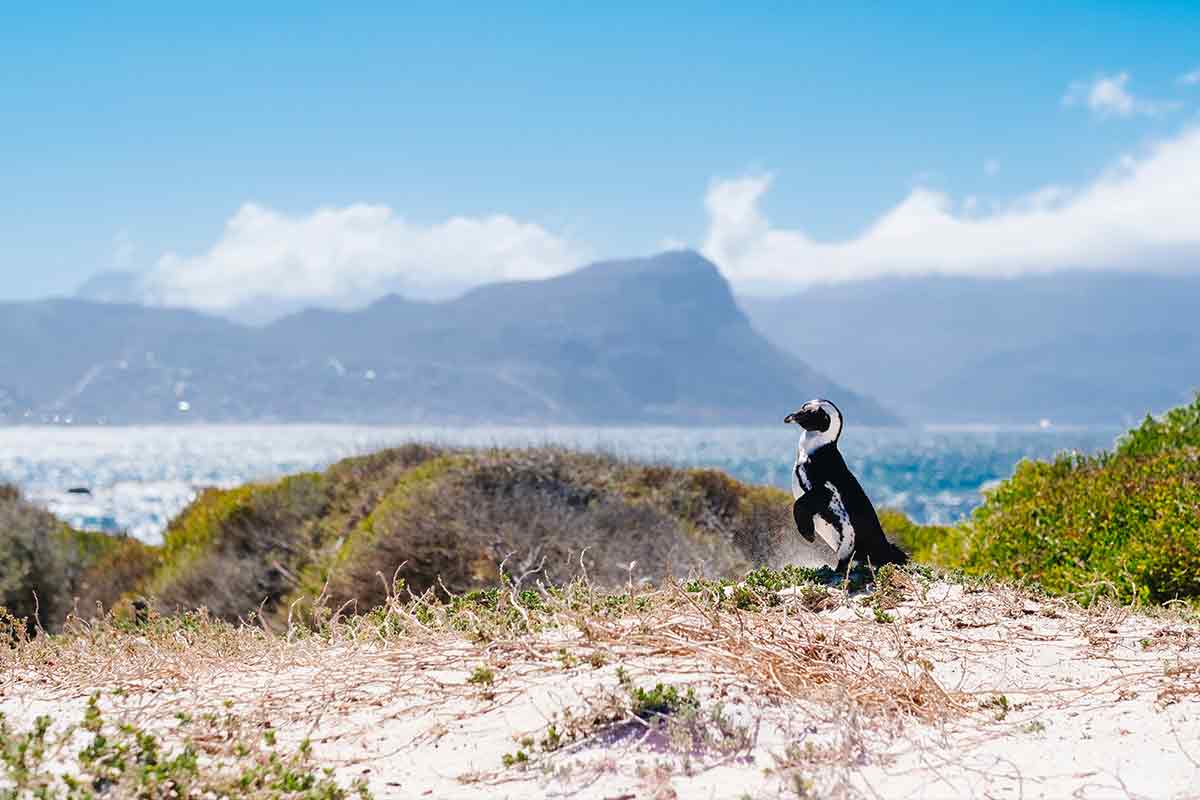 These times of year have fewer crowds and lower prices (especially when comparing 5 star hotels in the city), making the best out of your stay.
When planning your trip, it's important to note that the seasons here are reversed so South Africa's summer corresponds with America's winter.
Some key events during this time include:
It is worth picking up one of the hop/on hop/off bus tickets (1 or 2 day) to be able to travel on four different tour routes around the city.
Is Cape Town Safe? Final Words
Cape Town is a very misunderstood part of the country.
It seems to garner all the negative attention that the nation itself can hide from the lesser-known areas, and attributes them to the capital.
The issues in the city are not the fault of the city itself.
Do you want to know more as to why there are some parts of the city ridden with crime and poverty, whilst the rich and famous chill in their backyard pool and drink champagne on yachts?
Look up the history of South African apartheid, comedian Trevor Nohas's book Born a Crime articulates it very well through his story.
The city and the country as a whole are a friendly beacon of hope through adversity. So it shouldn't be marring your perspective in thinking of it as a murder capital.
Some of the sustainable stays mentioned above should give you some ideas, but see our sustainable travel guide for even more inspiration.
This post contains affiliate links, meaning, if you click through and make a purchase or sign up for a program, we may earn a commission. This is at no additional cost to you.
Is Cape Town Safe? 5 Safest and 5 Most Dangerous Places In South Africa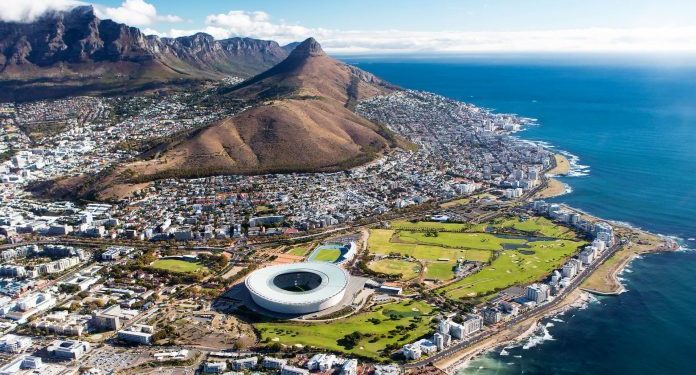 Cape Town one of the most beautiful cities in South Africa is renowned for its plethora of lovely beaches and wineries, but also notorious for violent crimes. It is a world-class destination for fun seekers and adventurers. The city dishes out a little of something for everyone.
South Africa is notorious for violent crimes of every kind; from gang rivalries to drug wars, homophobic attacks, rape, murders, arm robbery, and kidnapping. And most of these violent activities are concentrated in the country's city and urban centers, so the question of Cape Town being safe comes to mind.
Is Cape Town?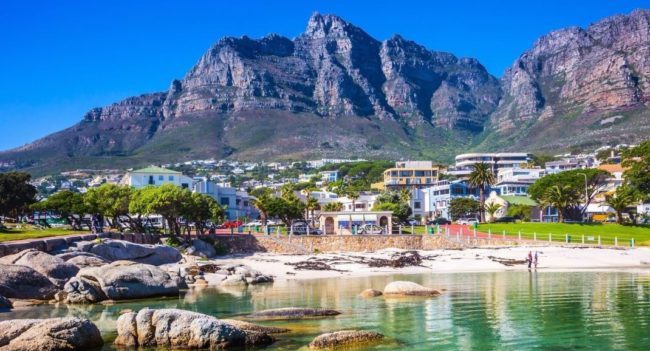 Cape Town (Image Source)
Whenever this question is posed, the answers given are relative. Some would say it is safe, while others would say it isn't. And some would say it depends on the area of the city.
Whatever the answer is, there are some striking revelations about Cape Town. The city ranked 8 in the 50 most violent cities in the world. And here on the African Continent, it is also the most violent city in Africa and South Africa.
Base on the statistics presented, there are 68.3 murders in every 100, 000 people in South Africa. Going by this, Cape Town would be considered unsafe. But it is not everywhere in the city that experiences crime and violence.
Faced with the negative publicity, the city gets as a violent city; it remains one of the cherished tourist destinations in South Africa. And also the Western Cape's major city center welcomes millions of tourists from all over the world annually.
Some parts of the city are considered to be relatively safe, especially commercial, business areas, and tourist zones because of their sophisticated security network. Though extra caution should be taken when going out at night times.
Here are some of the safest places In Cape Town.
5 Safest Places In Cape Town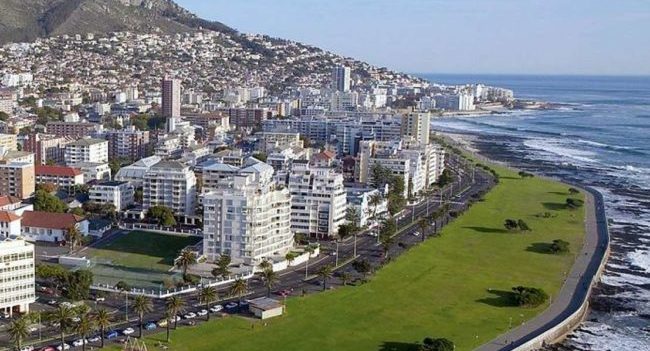 Sea Point, (Image Source)
1. Atlantic Seaboard
This suburban area of Cape Town has some of the safest places in the city. Looking at the Table Mountain's magnificent western sides, there you'd see areas like Camps Bay, Bantry Bay, Clifton, Sea Point, and Green Point. These places command class, sophistication, and luxury.
Looking for a safe and secured place to live, this beautiful suburb offers more. There are beautiful beaches, stylish apartments, luxurious restaurants, and bars.
2. City Bowl
The City Bowl suburb covers areas like the Central Business District (CBD), Oranjezicht, Vrendehoek, Gardens, and Woodstock. Since it is one of South Africa's and Cape Town's strategic business areas, safety and security are paramount.
3. West Coast
This suburb is one of the serene areas in Cape Town. The West Coast has safe and secured neighborhoods like Bloubergstrand, Milnerton, and Tableview. It stands out among other places in Cape Town as the quietest suburb.
4. Southern Suburbs
Within this suburb, you'd find quiet areas like Newlands, Rondebosch, Claremont, Mowbray, Rosbank, and Observatory. Most families and students prefer to live in these areas because of their serenity and beautiful surroundings.
5. False Bay
False Bay also known as Cape Town's Deep South is one of the peaceful areas on the Southern Peninsula. Neighborhoods like Muizenberg and Fish Hoek attract lovers of water sports and many people who moved to South Africa.
5 Most Dangerous Places In Cape Town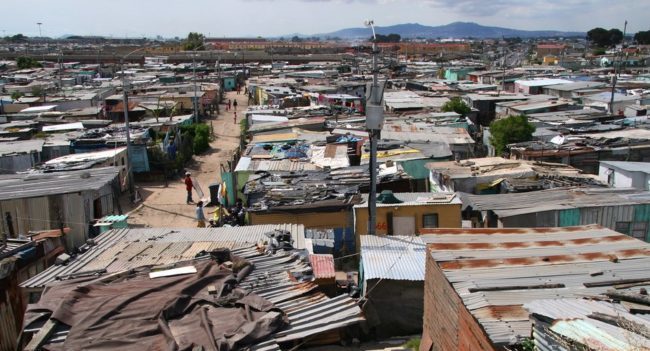 Nyanga (Image Source)
There are areas considered to be dangerous as compared to other areas in Cape Town. This is because of the prevalence of crime and violence in these areas. They are notorious for arm robberies, drug wars, kidnappings, and murders.
When visiting Cape Town, try as much as possible to avoid these places or be vigilant while there. They include:
1. Nyanga
Nyanga is one of the oldest places in Cape Town. Dilapidated housing structures and poor people characterize it. That is why the level of crime and violence is high in this area. It is more dangerous for a newcomer/visitor to live in Nyanga.
2. Cape Flats
Cape Flats which lies southeast of the Central Business District is one of the most dangerous places in the city. It is a well-known destination for high-level crimes and gang violence. Because of this, the South African Government intervened in 2019 leading to a reduced crime rate, but it remains an unsafe place.
3. Cape Town City Center
In 2020, Cape Town City Center records the highest number of general crimes. The number was pegged at 15,118. With a rating like this, it shows that the city center is not safe during the day or at night.
4. Mitchells Plain
This is another dangerous place in Cape Town. Crimes committed in the area include gang crimes, drug conflicts, stabbings, and manslaughters. It has recorded 14,955 crimes.
5. Kraaifontein
It is rated as one of the hot spots for crime and violence in South Africa. Asides from the Killings that occur on regular, burglaries are on the rise and other violent crimes. As of 2020, 10,079 crimes were committed and reported.
20 Safest Cities In The World (2022 Update)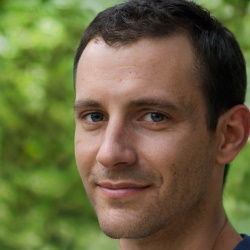 Note: This article's statistics come from third-party sources and do not represent the opinions of this website. Statistics may also vary in accuracy based on the country and locality's statistical recording practices.
The world has many worthwhile destinations to visit, live, study, and work, but it can be difficult to distinguish safe cities from the crime-ridden ones. Let's check out some of the safest cities across the globe, what they're like, and why they're so safe.

The 20 Safest Cities in The World: A Quick Look
1. Tokyo, Japan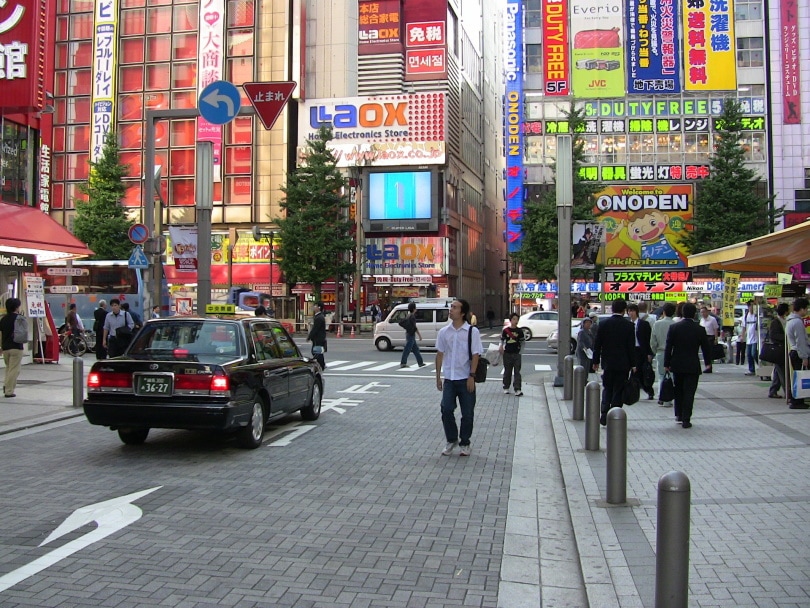 Image Credit: Pixabay
| | |
| --- | --- |
| Population | 13.9 million |
| Murder rate | 0.7 per 100k people |
| Average annual household income | 6 million yen ($51,955 USD) |
| Crime rate | 593 per 100k people |
The capital of the self-styled Land of the Rising Sun has more than 20 million people in its metropolitan area and boasts the highest GDP of any city in the world. Tokyo is famous for its shopping districts, robust public transportation, and a dizzying array of modern and ancient Japanese culture.
Tokyo continually ranks as one of the safest cities in the world, which is often attributed to its dedicated police force and a public focus on crime prevention that's nabbed Tokyo the highest rate of crimes solved in the world.
2. Abu Dhabi, United Arab Emirates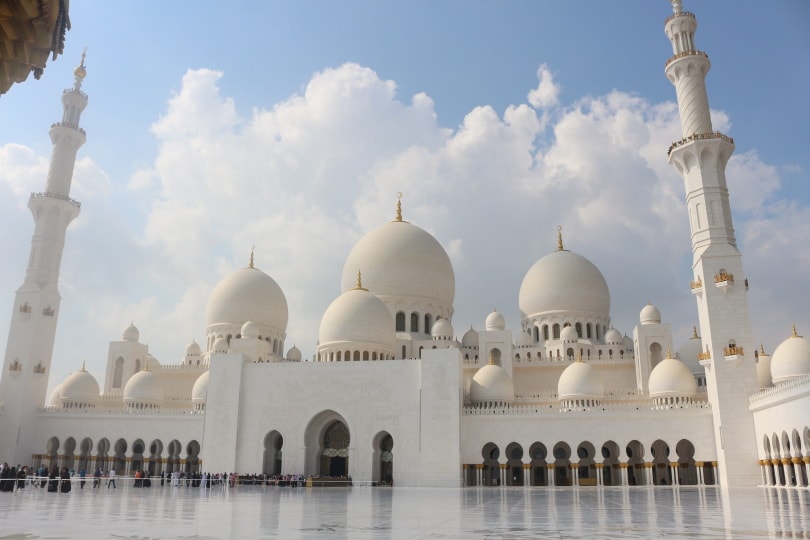 Image Credit: Piqsels
| | |
| --- | --- |
| Population | 13.9 million |
| Murder rate | 0.7 per 100k people |
| Average annual household income | 6 million yen ($51,955 USD) |
| Crime rate | 593 per 100k people |
Abu Dhabi commonly ranks as one of the richest cities in the world, with its citizens owning one-tenth of the world's oil supply. Also worth noting is the city's cutting-edge architecture and the timelessly elegant Sheik Zayed Grand Mosque.
Abu Dhabi continues to rank as one of the world's safest cities, thanks to its strict laws and well-funded law enforcement. The Middle East is often thought of as unsafe, but the UAE makes it a point to stay out of the region's conflicts. As a direct result, you see extremely safe cities like Dubai and Abu Dhabi.
3. Doha, Qatar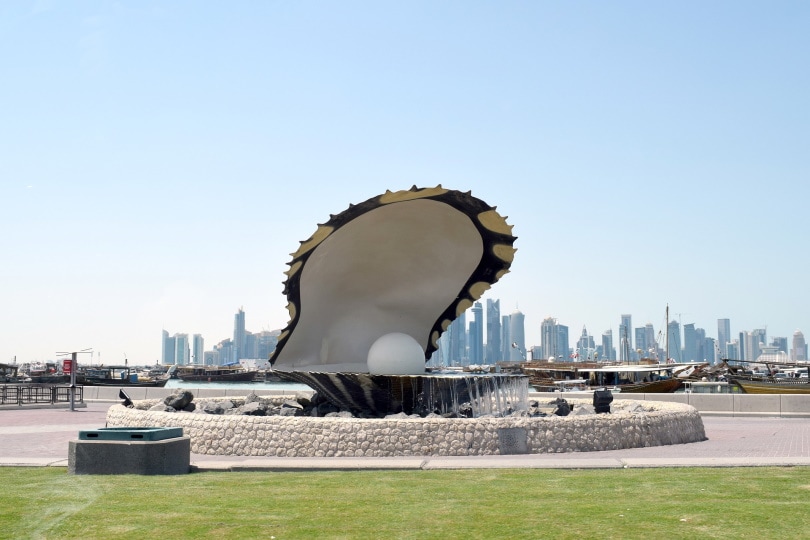 Image Credit: Pixabay
| | |
| --- | --- |
| Population | 2.3 million |
| Murder rate | 0.37 per 100k people |
| Average annual household income | 274,828 QAR ($75,481 USD) |
| Crime rate | 583 per 100k |
Doha is often overlooked in favor of glitzier cities like Abu Dhabi and Dubai, but the capital of Qatar is quickly growing to be known for its many mosques and museums. As far as Islamic art, there are few cities even in the Middle East that can match Doha.
Doha maintains a strong police force and most public places have police or security guards present. Harsh consequences for crime are commonplace and that is thought to be a big reason crime remains low in Doha.
4. Singapore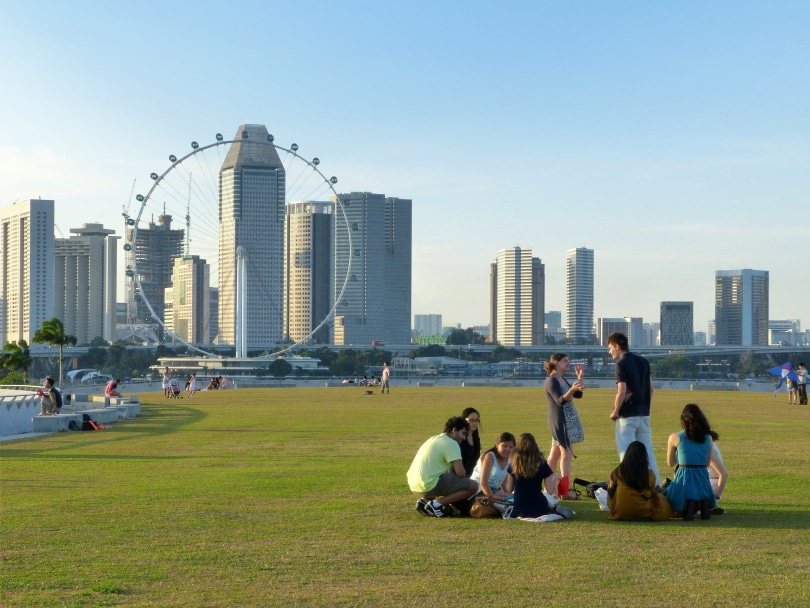 Image Credit: Piqsels
| | |
| --- | --- |
| Population | 5.6 million |
| Murder rate | 0.2 per 100k |
| Average annual household income | $93,167 SGD ($68,944 USD) |
| Crime rate | 658 per 100k people |
Singapore is a self-contained city-state packed into 64 different islands and has gained a reputation for being one of the cleanest cities on Earth. A bustling financial hub, Singapore is remarkable for its lush greenery and hodgepodge of Asian foods.
Most people probably know that chewing gum is illegal in Singapore, a symbol of the city's draconian stance on crime. This approach seems to work for them, though, because Singapore consistently ranks as one of the safest places to live and visit in the world.
5. Copenhagen, Denmark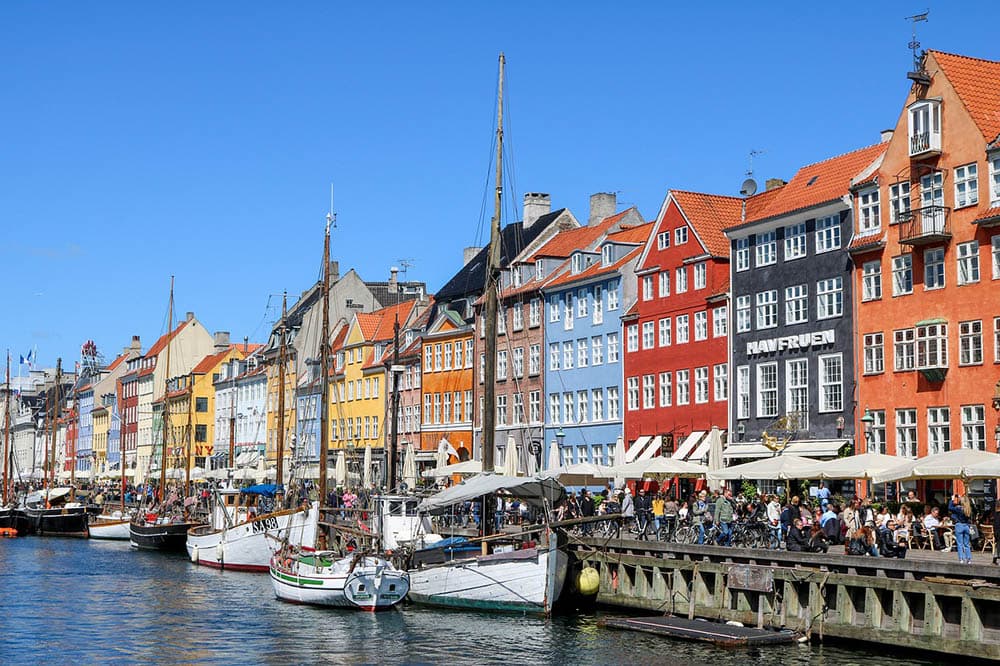 Image Credit: Medienservice, Pixabay
| | |
| --- | --- |
| Population | 799,033 |
| Murder rate | 0.8 per 100k people |
| Average annual household income | 606,602 DKK ($91,327 USD) |
| Crime rate | 408 per 100k |
Reputed to be the "happiest city in the world," the capital of Denmark is known across Europe for its many canals, spires, and strong cycling culture. Copenhagen is replete with Nordic architecture, museums, and the world-famous Tivoli Gardens amusement park.
Copenhagen has one of the most improved crime rates over the past decade, which its mayor attributes to a narrow wealth gap and strong social adhesion among residents. The fairy tale reputation appears to carry over to low crime rates, so good for them!
6. Zurich, Switzerland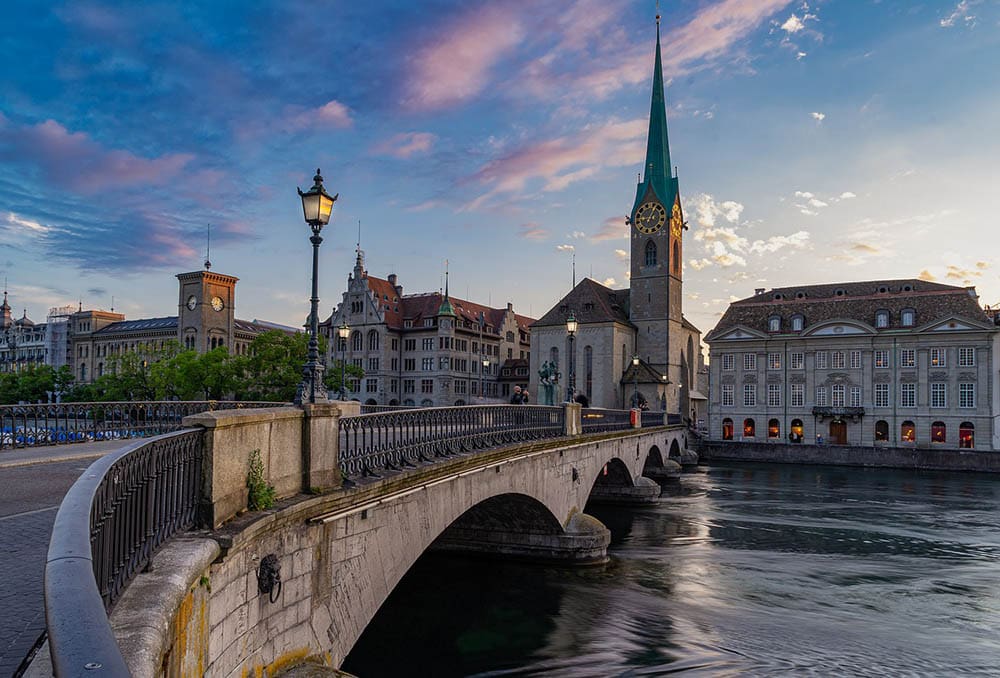 Image Credit: Sonyuser, Pixabay
| | |
| --- | --- |
| Population | 421,878 |
| Murder rate | 0.6 per 100k people |
| Average annual household income | 120,823 CHF ($130,437 USD) |
| Crime rate | 590 per 100k people |
Most people know Zurich as one of Europe's biggest financial centers and an expensive tourist destination, but it's also a cultural hub. The annual Street Parade, numerous top-notch museums, and nearby Swiss Alps continue to draw tourists from around the world every year.
As you might expect from a neutral-minded country, Zurich is a tranquil place to live or visit, and frequently ranks as one of the safest cities in Europe. Honestly, we would recommend watching out for adverse weather conditions more than criminals.
7. Amsterdam, The Netherlands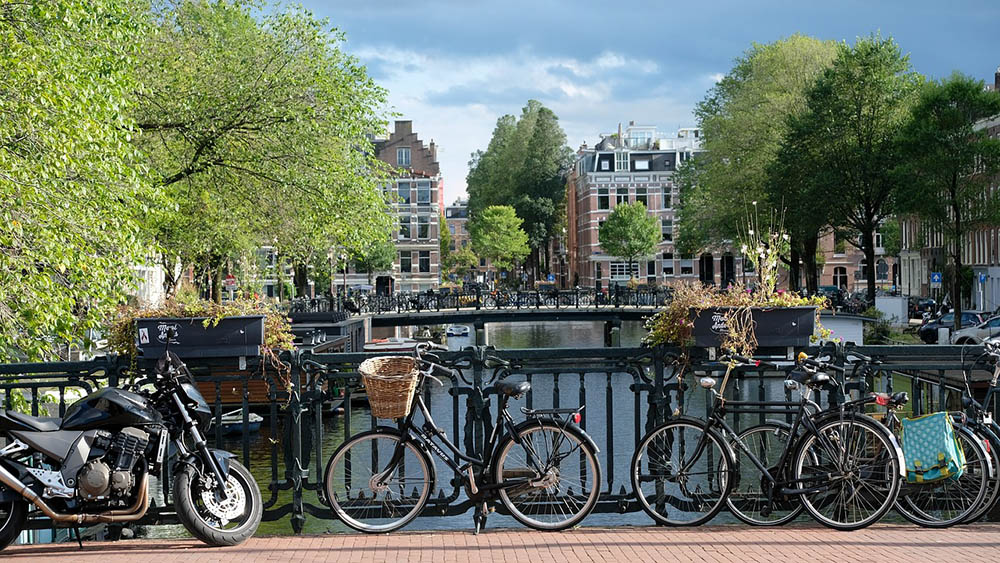 Image Credit: RalfGervink, Pixabay
| | |
| --- | --- |
| Population | 821,752 |
| Murder rate | 2 per 100k people |
| Average annual household income | €68,216 ($76,438 USD) |
| Crime rate | 590 per 100k |
The capital of the Netherlands, Amsterdam is renowned not only as a financial center but a rich and well-preserved cultural destination. With many canals, a strong cannabis culture, and landmarks like Anne Frank's house, Amsterdam is one of Europe's top tourist hotspots.
Although the infamous red-light district leads people to think the city isn't safe, Amsterdam has a largely friendly culture that discourages crime. Traffic accidents are low because cycling is prevalent, and violent crime is largely absent. As with many large cities, the worst tourists have to worry about here are crafty pickpockets.
8. Toronto, Canada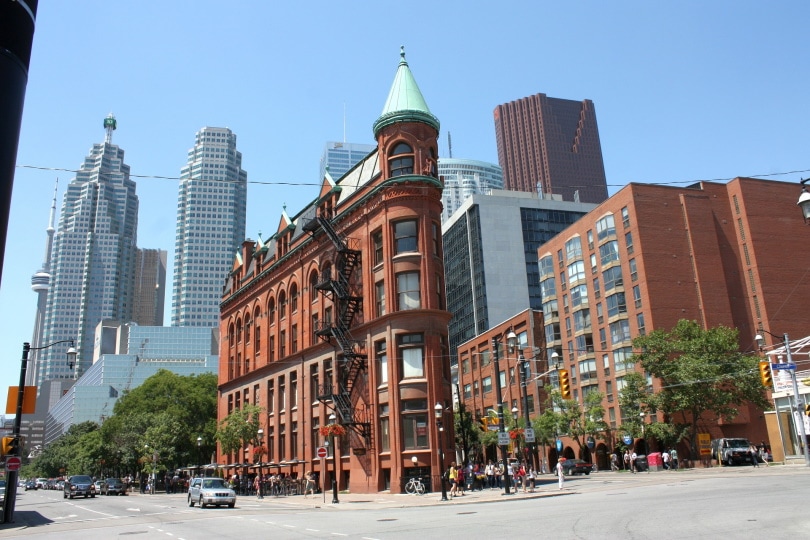 Image Credit: Pixabay
| | |
| --- | --- |
| Population | 2.9 million |
| Murder rate | 1.6 per 100k people |
| Average annual household income | $90,087 CAD ($70,841 USD) |
| Crime rate | 818 per 100k people |
Toronto is one of the most multicultural cities in the world, with some of the greatest diversity in cuisine and architecture worldwide. In addition to every type of museum imaginable, Toronto is home to the prestigious Toronto Film Festival as well as the Hockey Hall of Fame.
Although it has a murder rate nearly on par with New York City, Toronto remains one of the safest cities in North America, with much of its crime being gang-related. Residents of the city and tourists have little to fear, as people are out and about even in the wee hours of the morning.
9. Sydney, Australia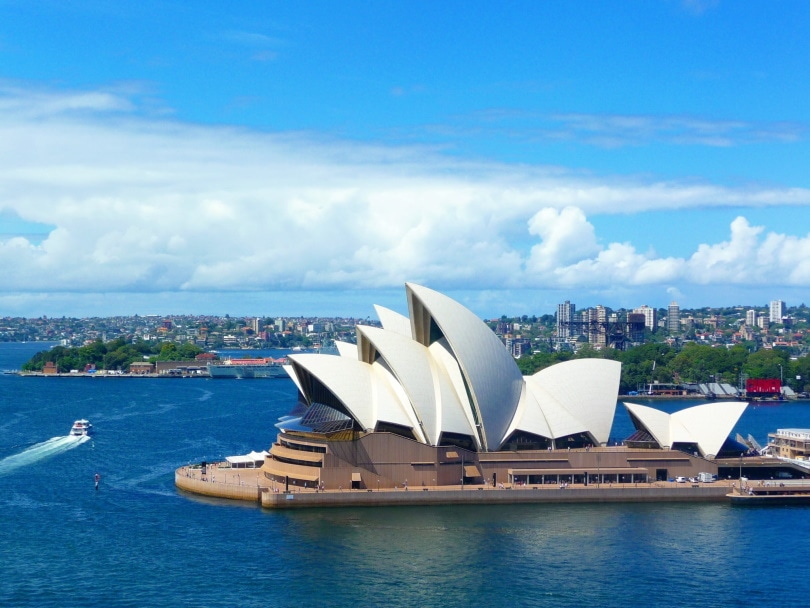 Image Credit: Piqsels
| | |
| --- | --- |
| Population | 5.3 million |
| Murder rate | 0.9 per 100k people |
| Average annual household income | $131,188 AUD ($92,108 USD) |
| Crime rate | 918 per 100k people |
Sydney is the largest and most populous city in Australia, with a picturesque blue harbor and some of the world's most recognizable landmarks: the Sydney Opera House and the Sydney Harbor Bridge. Once a penal colony of Great Britain, Sydney broke its chains and became the country's most cosmopolitan city.
Sydney often ranks as one of the world's safest cities, and gun-related crime is especially rare due to Australia's strict anti-gun laws. As with most major cities, all of the urban areas are very safe. Tourists should beware of a widespread drinking culture that can encourage them to imbibe more than they're used to, putting one at risk of robbery or pickpocketing.
10. Hong Kong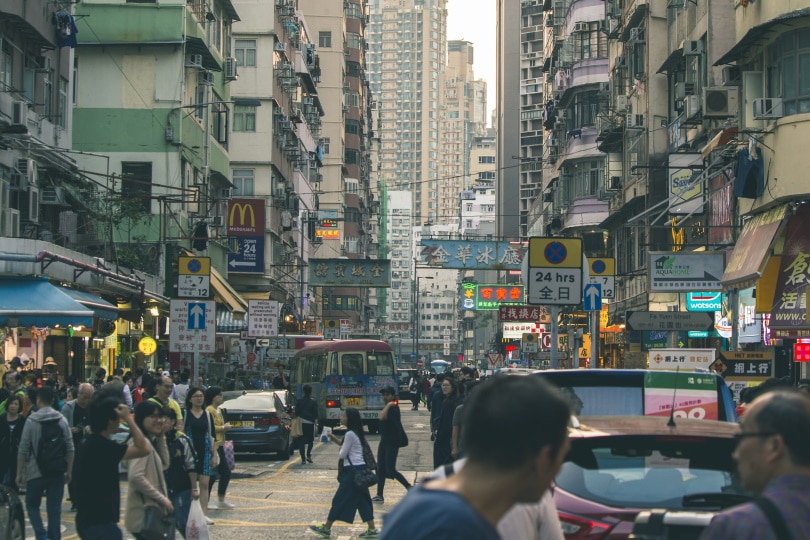 Image Credit: Piqsels
| | |
| --- | --- |
| Population | 7.5 million |
| Murder rate | 0.3 per 100k people |
| Average annual household income | $369,000 HKD ($47,311 USD) |
| Crime rate | 871 per 100k |
Hong Kong is one of the top international trade centers of the world and often calls itself the "world city of Asia" for its unique level of autonomy among Asian cities as well as its huge selection of street food and shopping destinations. Many popular fast-food chains from all over the world are also present there like Popeyes, KFC, Mcdonald's and many more. Worth mentioning is that Hong Kong has one of the most robust public transportation systems in the world, utilizing rails, buses, and ferries.
Although it's been in the news for social unrest recently, Hong Kong is actually pretty safe. Petty crime is unavoidable, but crimes against tourists are generally rare. Violent crime is especially rare and practically unheard of against tourists.
11. Barcelona, Spain
Image Credit: Pixabay
| | |
| --- | --- |
| Population | 1.6 million |
| Murder rate | 0.7 per 100k people |
| Average annual household income | €52,083 ($58,361 USD) |
| Crime rate | 430 per 100k |
Barcelona has it all: culture, Michelin-starred dining, sandy beaches, nightlife, and a world-class football team. Famous author Hans Christian Andersen once called Barcelona the "Paris of Spain," and its architecture has only grown since then! Barcelona is also one of Europe's largest biotech hubs.
Although it suffered a highly publicized crime wave in recent years, Barcelona is a very safe city for residents and tourists alike. Statistics and news seem to indicate that the majority of Barcelona's crime is concentrated in its historic Old Town (Ciutat Vella) area, so stay in the more urban areas and you're golden.
12. Seoul, South Korea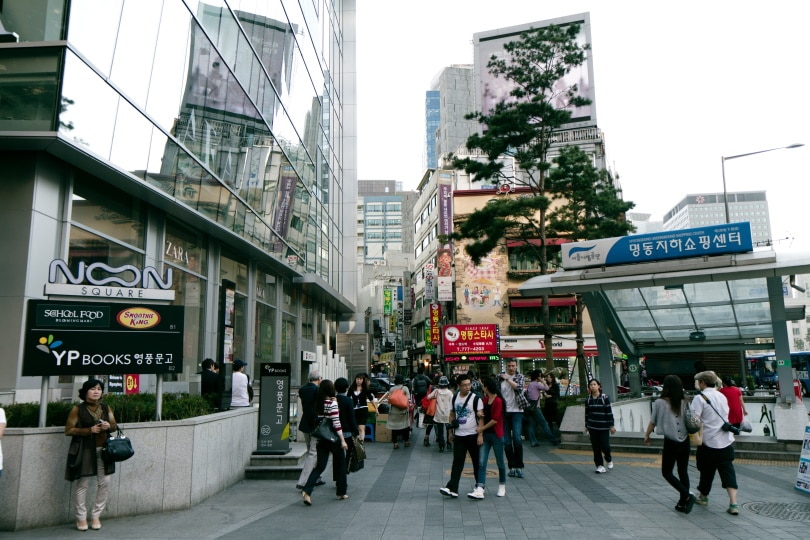 Image Credit: Piqsels
| | |
| --- | --- |
| Population | 9.7 million |
| Murder rate | 0.6 per 100k |
| Average annual household income | 52,319,423 KRW ($43,629 USD) |
| Crime rate | 2,015 per 100k people |
Seoul is a technological wonder home to many of Asia's cutting-edge tech companies, including Samsung, Hyundai, and LG. You can't forget about famous Korean cuisine, either, as staples like Korean BBQ and fried chicken enjoy huge popularity among both residents and tourists. If that's not enough, Seoul is also home to five huge palaces and the ever-popular entertainment genres of K-drama and K-pop.
Seoul has enjoyed low crime ever since its military presence grew after the Korean War, and 2 years of military service are mandatory for all men. This compulsory service is thought to strengthen a sense of national pride. Crime rates are lower than the U.S average, and about on par with European rates.
13. Osaka, Japan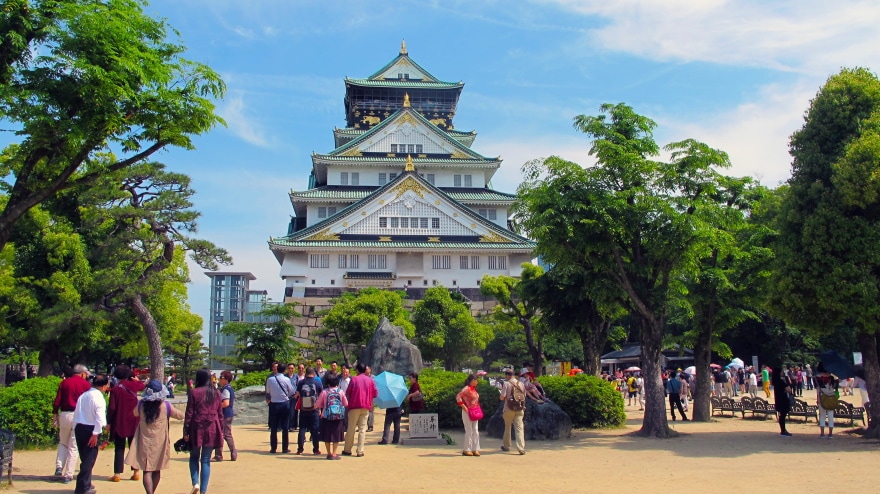 Image Credit: Piqsels
| | |
| --- | --- |
| Population | 2.7 million |
| Murder rate | 0.8 per 100k people |
| Average annual household income | 6,300,000 yen ($54,882 USD) |
| Crime rate | 1,711 per 100k people |
Osaka was once the capital of Japan and is still home to the country's oldest imperial palace. Other than its royal lineage, Osaka is famous for its street food, lively locals, and vibrant nightlife. Often overshadowed by Tokyo, Osaka is still very cosmopolitan and tourist-friendly compared to most Japanese cities.
Osaka has the highest murder rate in Japan, but that rate is still much lower than many other developed countries' most crime-ridden cities. That just goes to show that Japan's strict stance on petty crime does nip more serious crime in the bud.
14. Reykjavík, Iceland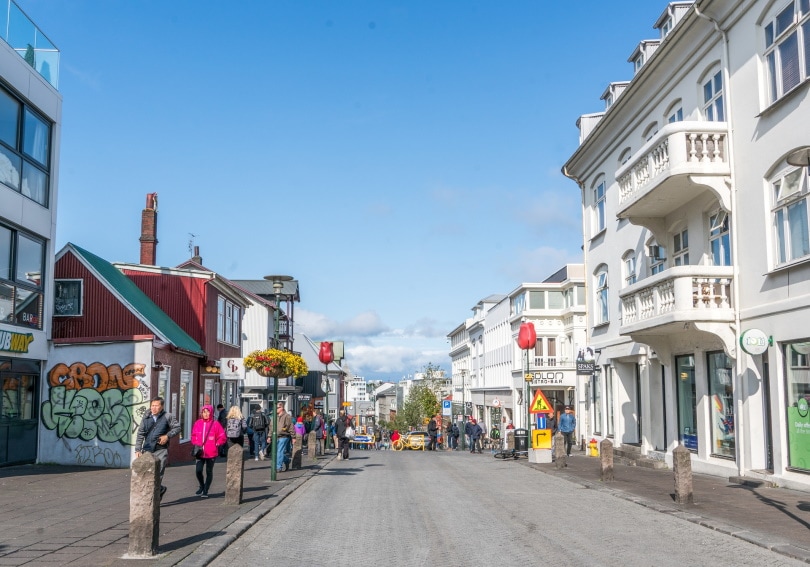 Image Credit: Pixabay
| | |
| --- | --- |
| Population | 122,853 |
| Murder rate | 0.3 per 100k people |
| Average annual household income | 7,952,557 ISK ($61,282 USD) |
| Crime rate | 890 per 100k people |
Reykjavík has the honor of being one of the smallest and least populous capital cities in the world and is also the most northern capital in the world. Reykjavík has all the usual tourist fare you'd find in any tourist destination, with the addition of numerous unique landscapes: waterfalls, hot springs, active volcanoes, and the Northern Lights are all just a stone's throw away.
Iceland is a historically safe country, and Reykjavík is no exception. If it helps put things in perspective, cops there don't even carry guns because crime is so rare. It's commonly speculated that cultural homogeneity is at least partly responsible for Iceland's low crime rates.
15. Dubai, United Arab Emirates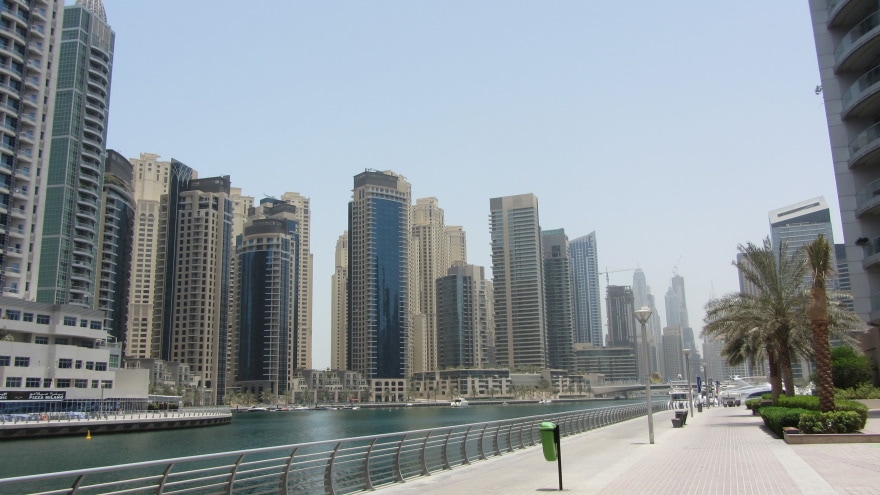 Image Credit: Piqsels
| | |
| --- | --- |
| Population | 3.6 million |
| Murder rate | 0.1 per 100k people |
| Average annual household income | 315,540 AED ($85,906 USD) |
| Crime rate | 32.5 per 100k people |
Another UAE city makes our list, this time the indulgent skyline of Dubai. This metropolis effortlessly blends the best aspects of modern cosmopolitan life with a uniquely Arabian panache. Dubai is well-known for its Burj Khalifa, the highest skyscraper in the world, but also for its extravagant shopping options that keep tourists coming year-round.
Dubai maintains one of the world's lowest crime rates through a heavy law enforcement presence in the city. Tourism is a big industry here, so you can encounter the same petty crime like pickpockets, but even that is rarer than in many other major cities.
16. Taipei, Taiwan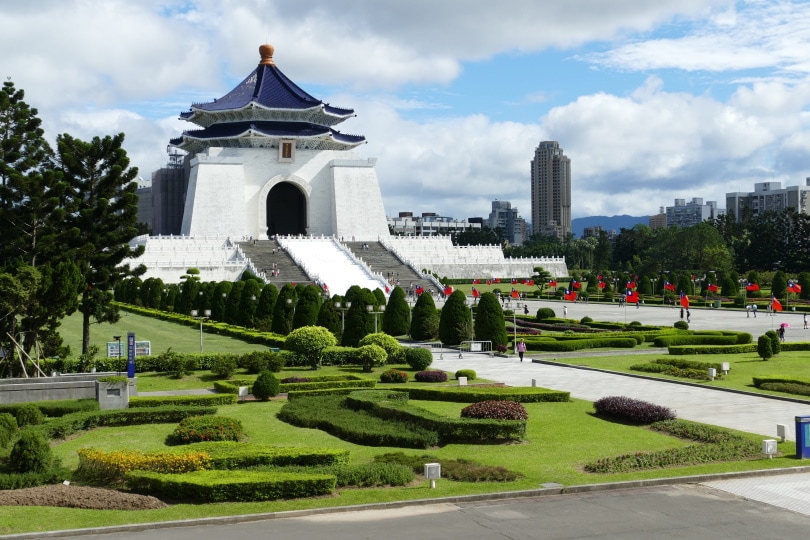 Image Credit: Piqsels
| | |
| --- | --- |
| Population | 2.6 million |
| Murder rate | 2.3 per 100k people |
| Average annual household income | 1,200,716 TWD ($43,128 USD) |
| Crime rate | 212 per 100k people |
Taipei is a historically important port city with a troubled past, but that hasn't stopped its wild growth. Chinese, Korean, Japanese, and even Western influences are apparent in the city's architecture and bustling energy. A heavy tech presence makes it one of the most modern cities across the globe.
Taiwan, in general, is notable for low crime rates, and this even carries over to its capital. Crime is much more scarce than other capitals and world cities, with stats comparable to Japan and other Southeastern Asian countries.
17. Melbourne, Australia
Image Credit: Pixabay
| | |
| --- | --- |
| Population | 5 million |
| Murder rate | 2.2 per 100k people |
| Average annual household income | $119,831 AUD ($85,907 USD) |
| Crime rate | 24,508 per 100k people |
Melbourne is one of Australia's jewels, styling itself the Sports Capital of the World. Other than sports, Melbourne boasts some of the most unique art museums, street art, and rich cuisine in Australia. It's also home to world-class scientific research facilities, so it's not all fine dining and art galleries!
Melbourne is regularly rated as one of the most livable cities in the world, not only for low crime, but for its strong public infrastructure, top-ranking universities, and plentiful jobs.
18. Stockholm, Sweden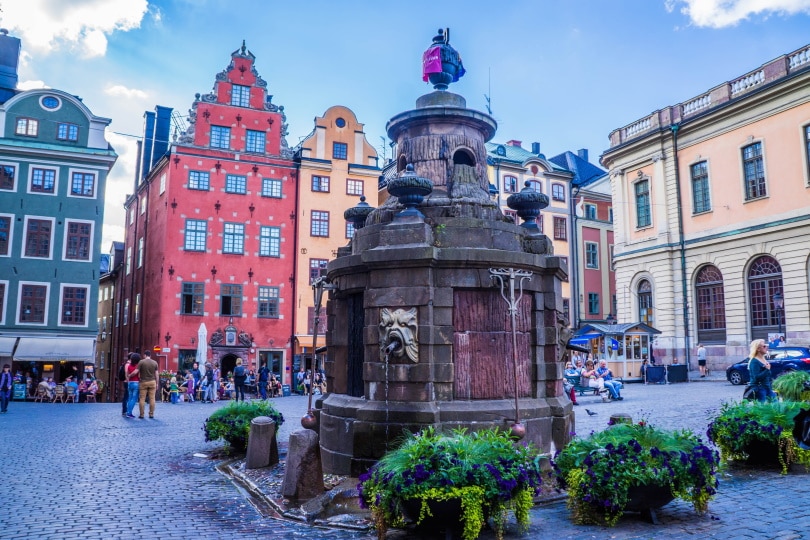 Image Credit: Piqsels
| | |
| --- | --- |
| Population | 975,551 |
| Murder rate | 4.7 per 100k people |
| Average annual household income | 663,222 SEK ($72,718 USD) |
| Crime rate | 19,700 per 100k people |
When most people think of Stockholm, the iconic city hall usually comes to mind, and perhaps the ABBA Museum. What most people don't know is that Stockholm is a huge melting pot of medieval architecture, a gorgeous waterfront, and modern industry. There are few Nordic countries as purely Scandinavian as Stockholm.
Stockholm is considered very safe among European countries for its well-lit streets, vigilant but not overbearing police, and a very strong public transportation system. Simply put, there are few shadows for criminals to hide, and the cops are close even if they find one.
19. Irvine, United States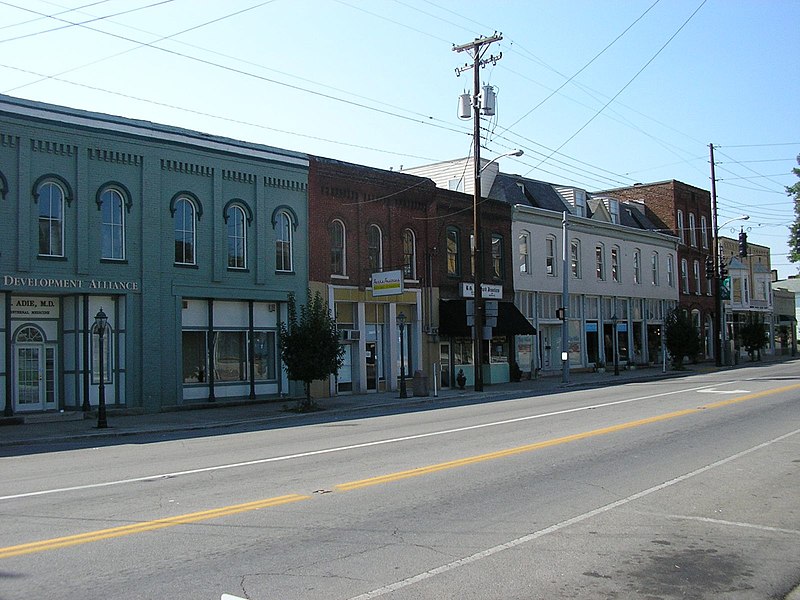 | | |
| --- | --- |
| Population | 273,157 |
| Murder rate | 0.3 per 100k people |
| Average annual household income | $67,743 USD |
| Crime rate | 1,370 per 100k people |
Irvine is a shockingly pristine master-planned city in California's southern heart, just an hour from either San Diego or Los Angeles. The city is extremely well-maintained, with tons of parks and outdoor attractions. The city is very education-first, and that studiousness is apparent among its affluent residents.
Irvine attributes much of its safety and low crime to a well-educated police force that cultivates a good relationship with both city leaders and the public. Police recruits are encouraged to be college-educated, which certainly doesn't hurt. Irvine consistently ranks as the safest town in the U.S among towns with similar populations.
20. Munich, Germany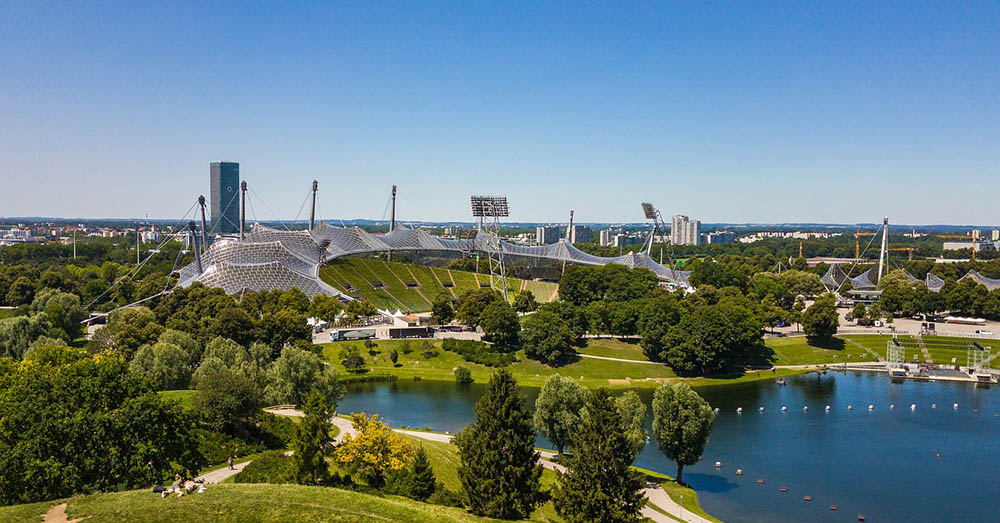 Image Credit: Divily, Pixabay
| | |
| --- | --- |
| Population | 1.5 million |
| Murder rate | 1 per 100k people |
| Average annual household income | €74,507 ($84,482 USD) |
| Crime rate | 4,291 per 100k people |
The home of Oktoberfest and the gargantuan 900-acre Englisch Garten, Munich mixes modern sensibilities with a distinctly German heritage. It may have skyscrapers like Berlin, but Munich is more interesting for its fairy-tale-style castles and charming medieval town squares. Among bustling cosmopolitan cities, Munich is a more whimsical and laidback destination.
While Germany is normally pretty safe, Munich is the single safest city in the country, with much less crime. Unlike many other cities, crime statistics show that even areas outside of the city proper enjoy low crime rates, so you're okay to enjoy a stroll through the greenery with your pets without being robbed or attacked.

How To Stay Safe Abroad
Traveling can be stressful, but it shouldn't be. Follow some of our most useful tips for staying safe when traveling abroad, even to these safe cities.
Always be mindful of local laws and how they may vary from where you're from. Singapore, for example, has a strict ban on chewing gum.
If you're indulging in a destination's nightlife, travel with at least one partner and try to not drink too much. Drunk tourists are a pickpocket's dream!
Always move confidently, like you know where you're going. Thieves and other unsavory people are more likely to try scamming and harassing tourists who appear lost.
Keep your passport and other important documents in a secure location, like a hotel safe. Be sure to change the safe's code, just in case.
Don't flash money around, and keep cash transactions to a minimum, if possible.
Avoid carrying valuable items while sightseeing, as sightseeing tourists are the top target for pickpockets.
Stick to well-lit areas, if possible, and try to travel in pairs or groups.
Learn the basics of the language. Basic phrases like, "thank you," "where is the bathroom?" and others make you appear more considerate than the average American tourist who doesn't speak a single word.

Conclusion
Traveling is one of the most rewarding experiences you can have, but staying safe is easier if you choose a destination with little crime. The cities on this list boast some of the lowest crime rates in the world, so consider them the next time you take a vacation.
Source https://www.urbanabroad.com/is-cape-town-safe/
Source https://weafrique.com/is-cape-town-safe-5-safest-and-5-most-dangerous-places-in-south-africa/
Source https://housegrail.com/safest-cities-in-south-africa/