Describe A City you want to Visit in the Future – IELTS Speaking Cue Card Sample 58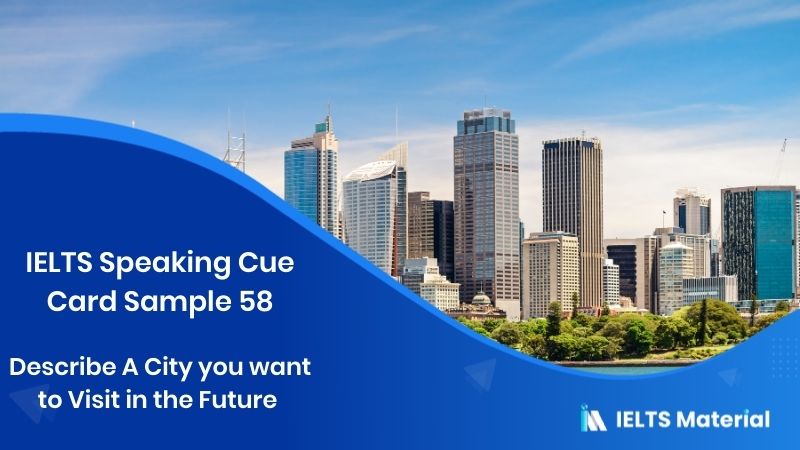 We all have names of cities and places on our wanderlist. So, in IELTS Speaking Part 2, frame your answer in a natural and fluent way, using grammar patterns and vocabulary, which can help you get Band 8.0+ for IELTS Speaking.
Describe a City you want to visit.
You should say :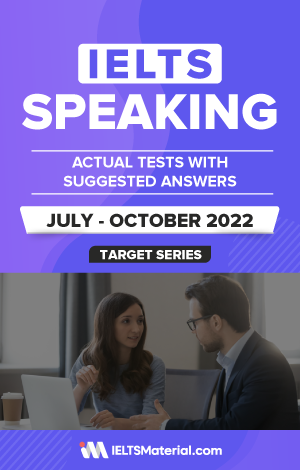 IELTS Speaking Actual Tests with Answers (July – October 2022) | eBook
4.8 of 107 Reviews
Written by professional IELTS teachers to help candidates on the big day
Written by professional IELTS teachers to help candidates on the big day
Sample Answer 1
To tell you the truth, I have a gigantic album, filled up with charts and pictures of the cities and countries I am inclined to visit. However, if you ask me one city, it would be Kyoto. It is an ancient capital of Japan that features a mixture of a classic city with modern neighborhoods.
Although there are varying reasons to visit this city, one of them is that its fusion of ancient and state-of-the-art infrastructure is breath-taking. Since it is one of the few cities in Japan that was not tinted during the second world war, Kyoto managed to retain its heritage and architecture.
This Japanese city is situated on the Honshu Island and is regarded the film and cultural centre of the nation. There are thousands of Buddhist temples, hundreds of shrines, gardens, ancient imperial villas, film studios, and more. One of the stunning things about this city is its extensive range of flora.
In addition to this, Kyoto is also an educational hub that boasts an array of higher educational establishments and universities. In the present scenario, there are numerous things one can do and diverse places to visit in Kyoto, including museums, galleries, tourist sites, non-tourist sites, and more.
Sample Answer 2
Click on the audio to listen to the sample answer above. Pay attention to the intonation and pronunciation of the words
Signup/Login and get access to the audio
I have a myriad of destinations on my must-visit list around the world. However, if I get the opportunity to choose one city, I would probably pick London, which is one of the most prominent capitals around the globe. I guess the reason why I desire to visit London has something to do with the fact that ever since I was a kid, I have always been amazed by the gorgeous and unique architecture of London. There are also some interesting facts about London that I want to witness in real life. One of them is the fact about the Big Ben tower. So far, many people have seen the tall clock tower and thought that it is Big Ben. But in fact, Big Ben is a giant thirteen-ton bell inside the tower that is rung every two hours by a two hundred–kilogram hammer. The real name of the Bell is the Great Bell of Westminster. Besides Big Ben, lots of tourists also enjoy visiting Buckingham Palace, which is also extremely appealing to me since it is the home to the Queen of England. Watching the changing of the guard ceremony that takes place in front of the Palace's gate will certainly be exciting. Buckingham Palace is also the second-largest working palace in the world after Brunei's Istana Nurul Iman. Many other elements are making London so tempting to me and paying this fantastic city a visit in the future. It is one of the items on my wish list.
Describe a place you would like to visit – IELTS Cue Card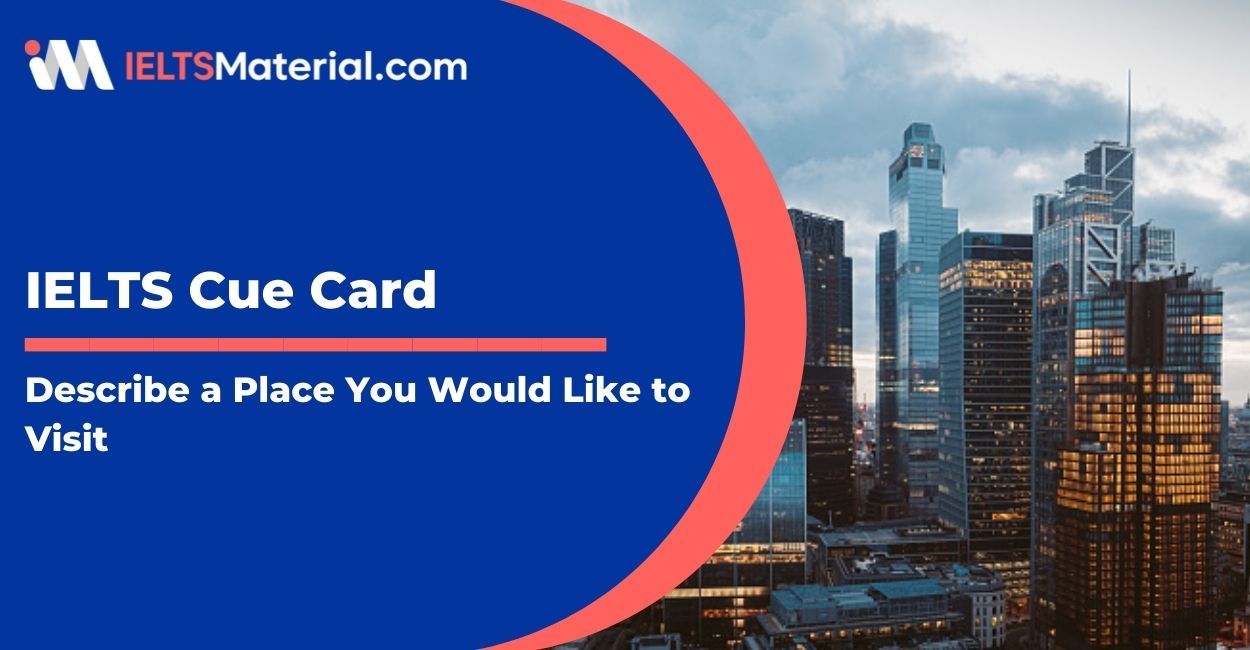 In IELTS Speaking, to get Band 8.0+, you should focus on one idea only and then expand that idea into a long meaningful sentence using grammar patterns and vocabulary. So, with this cue card, practise for your IELTS Speaking Part 2.
Describe a place you would like to visit.
You should say:
where it is
what the main attractions are
how you know this place
and explain why you want to visit this place.
Sample Answer 1
I am a travelling buff. I feel alive when on the road than spending my days and nights in the same city. Although I have plenty of to-visit places on my checklist, I would like to visit Rishikesh if I have to choose only one.
Situated in the state of Uttarakhand, Rishikesh is a city in the Himalayan foothills beside the Ganges river. The town is renowned as the yoga capital of the World. There are temples and ashrams on the eastern bank of the city.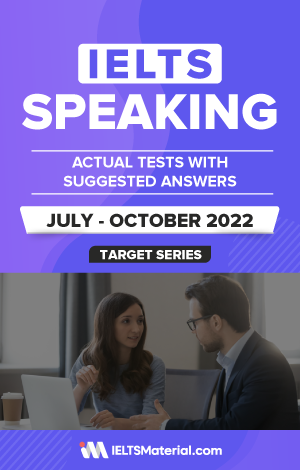 IELTS Speaking Actual Tests with Answers (July – October 2022) | eBook
4.8 of 107 Reviews
Written by professional IELTS teachers to help candidates on the big day
Written by professional IELTS teachers to help candidates on the big day
The town features plenty of mesmerising places capable of holding your attention. Right from indulging in adventurous activities, such as river rafting and bungee jumping, we can relish our breakfast at the riverside cafes that offer sights to behold. And then, we can roam around several shops lined along the Laxman Jhula. We can also visit the Ghat to submerge into the stunning tranquillity of Ganga Aarti in the evening.
Considering I live in a nearby state, I have always been familiar with Rishikesh. However, my interest in this city grew manifold when I found out that my favourite English rock band – Beatles- visited this place in the 60s. The band sought spirituality and spent their time at the Maharishi Mahesh Yogi Ashram. Not just that, even Steve Jobs and Mark Zuckerberg have spent time in the ashrams of Rishikesh, seeking their purpose in life.
One of the primary reasons to visit Rishikesh is to take a getaway from the hustle-bustle of my daily life. I wish to spend some days connecting with my inner soul through spirituality and gain peace of mind.
Vocabulary
Soothing: Pleasant
Eg: The weather is very soothing.
Journal: Diary
Eg: She gifted me a journal on New Years.
Iconic: Specialty
Eg: Dancing Bhangra on weddings is his iconic move.
Abbey: a type of monastery used by members of a religious order under t he governance of an abbot or abbess
Eg: She decided to visit the abbey after she finished her work.
Sample Answer 2
Travelling has always been my passion since I was a kid. I used to visit at least one place in my summer vacation for as long as I can remember. It was like a tradition. I kept a journal. Although I don't write regularly, I keep a note of everything I feel good about or find attractive. There is a special section in my journal where I write down about the places I want to visit in the near future. A place I especially want to visit once in my lifetime is London.
The city has a very soothing weather. However, what drew my attention was the beautiful greenery of the city. The capital city of England has a lot of things to show us, from the Iconic Ferris wheel, popularly known as the London Eye, Westminster Abbey, Buckingham Palace, St. Paul's Cathedral, and many other places.
Most of the classics are filmed in London, and needless to say, it is pretty. The set of Little Women, The Pride and Prejudice, and even modern movies like Enola Holmes and Bridgerton have beautiful backgrounds and beauty. The lush green trees of Groton are gorgeous. The rocky valley of Derbyshire is so pretty and calm. So many poets like Wordsworth have beautifully described the city of London in their Sonnets. His poem "Upon Westminster Bridge" is one of my very favourite poems.
It is for all these reasons that I want to visit the place. I have heard and read about it. To some extent, I've virtually witnessed it, too, but there is a vast difference between feeling it by your own skin. I want to feel the London rain. I want to smell the sweet smell of the green grass in the countryside and feel the beautiful busy life of the city.
Sample Answer 3
Since childhood, I have loved exploring new places, especially near the ocean, sea, or river. So, some places from all over the world found their place on my travel bucket list. One such place that I would like to visit when I get the right opportunity and travel partner is the Santorini island in Greece.
Being a volcanic island surrounded by the southern Aegean Sea, Santorini or Thira is famous for dramatic views, stunning sunsets from Oia town, blue-green water around Fira, the Venetian Castle in Akrotiri and the incredible views from the tower La Ponta. Apart from that, there are naturally fantastic beaches such as the beach of Perissa and the black pebble beach of Kamari. Besides the above iconic tourist places, the active volcano on the island has its own share of sightseers.
In school, I used to spend most of my free periods in the library. So, one day, while I was going through a travel magazine, I found a breathtaking place with cubic white house-like structures and blue-green sea all around. At first glance, I was mesmerized by the heavenly images on the pages of the book. That was my first encounter with Santorini and since then, I have been in love with those images.
Other than being a travel buff, I also love the history of Greece. There are many myths about this island, which is one of the five Cycladic islands. For example, many believe that Santorini was the original home of the lost city of Atlantis, which disappeared into the depths of the ocean. I would also like to enjoy the boat excursions, popular cruises and vineyard touring. Moreover, the candy-coloured houses along the cliffs, the clear blue water, the peaceful beaches, and the kaleidoscopic sunsets urge me to visit this remarkable island.
Describe a town or city where you would like to live in the future
Describe a town or city where you would like to live in the future
You should say
Note: You will have to talk about the topic for one to two minutes. You have one minute to think about what you are going to say. You can make some notes to help you if you wish.
This cue card was asked recently – IELTS test Canada, July 2021
Sample Answer 1:

IELTS Cue Card Describe a town or city where you would like to live in the future – Chandigarh
Currently, I live in a countryside area. My hometown is Mumbai. I have been living there since my birth. I want to migrate to the renowned city Chandigarh in the future because of the popularity and number of amenities available in the developed cities.
I know about this city from one of my close friends. she lives there for many years. Also, I gained a lot of information about this city from the internet about this city then I come to know that this clean and green city.
This city is well-known for various things. Firstly, Chandigarh has emerged as the cleanest city in India and it tops Indian states and union territories with the highest per capita income.
Secondly, famous for its greenery, civilized people, and soothing atmosphere. Unlike other cities, there is less traffic on roads as the Chandigarh police are very strict about rules, and there is very little pollution. Chandigarh is a tri-city comprising of Panchkula, Mohali, and Chandigarh.
Thirdly, The city is also not very populated. Punjabi food is very famous in Chandigarh. It's well known worldwide that Punjabis are very fond of eating. ieltsxpress
Furthermore, there are many places in Chandigarh that add to the beauty of the city. The very famous rock garden made by Nek Chand is the most creative place to visit and see. Nek Chand Ji has turned waste materials into the most beautiful, most amazing art. Sukhna Lake is another famous attraction for many people. Boating in the middle of the lake makes you feel so soothing.
One of the main reasons why I want to live in Chandigarh, there are a lot of job opportunities where I can get the opportunity to work in a multinational company. In this high-paced life, everyone wants to live in a safe and harmonious place for peace of mind that's why I also want to live in this appealing place.
Sample Answer 2:

Describe a town or city where you would like to live in the future – Tokyo IELTS Cue Card
I would like to tell you about Tokyo, the city I want to live in the most in the future. It is the capital city of Japan and is the most populous metropolitan area in the world.
The most important reason I wish to settle down in Tokyo is the co-existence of modern and traditional values. It's the kind of city where the red gates of a centuries-old Shinto shrine may well be found just next door to a glass skyscraper showcasing the finest 21st century technology. Or where a quiet green lane lined with wooden low-rise houses and an old school tofu shop might sit just a short stroll from a neon-lit square packed with flickering billboards and rainbow-bright street fashion.

The hectic life in Tokyo is also an irresistible attraction for young people. Tokyo's railway system seems like it was designed to win world records. It's rare to find a location in the metropolitan area that can't be reached with a train ride and a short walk.
I feel that the city is moving toward the future. I believe Tokyo will become a city that is full of surprises.
Sample Answer 3:
Describe a town or city where you would like to live in the future – Toronto Canada
Well, everyone has some thought on where they want to live long term and I'm not an exception to this. My dream city where I would like to settle down and live forever in Toronto, which is in Canada. Toronto is the largest and also the capital city of Ontario province.
If I'd like to say about when I know Toronto for the first time, to be honest, I really don't remember it. However, I read about this city in detail when I thought to migrate there. One of my best friends shares some information about we can migrate there if we have work experience and an educational degree.
Toronto's famous landmark, the CN Tower, is one of the city's must-see attractions and also the most impossible to miss. One of Toronto's newest top attractions is the Ripley's Aquarium near the base of the CN Tower. This fabulous facility displays all kinds of marine life and is one of the most popular things to do in Toronto for families. And just a short drive away is Niagara Falls, my favorite. ieltsxpress
The main reason I love to live there is its economic stability and low unemployment rate. Another reason is the best quality of lifestyle and opportunities for the IT jobs. And of course, I enjoy snowfall and building a snowman.
Sample Answer 4:
Describe a town or city where you would like to live in the future – Shimla
Well, I belong to Jaipur and have been residing here since my birth. Although I love Jaipur, there are reasons why I would like to move out in the future.
Being a travel enthusiast, I have explored a lot of destinations in India like Kerala, Delhi, Gujarat, etc. Of all these places, the city that really stood out to me is Shimla. It is situated in the foothills of the Himalayas. It is the state capital of Himachal Pradesh which is situated in the northern part of India. As many of my relatives stay in Shimla, I am well acquainted with the place. Further, I have visited it many times when I was a child and also for professional reasons
I have even visited it for holidays many times as it is a very famous tourist destination in northern India. It is famous as one of the most sought-after hill stations in India. It is a popular destination for holidays in summer.
Moreover, being a place of historical and religious significance, it has some amazing places to visit.
There are lots of tourist spots and shopping markets as well. Apart from this, as it is not insanely crowded like the other metropolitan cities, it has a very calm and soothing environment which makes it an ideal place to settle down. In addition, development in the tourist sector has led to the growth of many job opportunities which is great as I belong to the hospitality industry.
As the place is set against the backdrop of the mystical Himalayas, the climate and weather are just how I like it.
To sum up, I do aspire to settle down in Shimla and I have even started working towards this goal of mine.
Sample Answer 5:
Describe a town or city where you would like to live in the future – Delhi
People often move to other cities or states for a better future and peaceful living. Every city has its own culture and rituals. Many students wish to pursue their education or get a job opportunity abroad. Some shift forcefully due to their family rituals or under the pressure of their parents. I would love to grab the opportunity of moving to another city to pursue my education and settle there.
I always dreamt of completing my master's from a well and reputed university. There are many cities with high standard universities. One of my friends lives in Delhi and gives me all the detailed information about the city and education facilities there.
Delhi is a very famous and glorious place. The beautiful monument Taj Mahal built by Shah Jahan is situated in Agra which is at a distance from Delhi. The famous Red Fort, Jama Masjid, India Gate, Lotus Temple are also few monuments located in Delhi. Chandi Chowk street in Delhi is very famous for shopping and food, people visit Delhi for the main purpose of shopping and having great food. It is worth visiting the city at least once a year.
As said earlier, I dream to pursue my education at a university in Delhi. I would be greatly delighted if I get the opportunity to study there and settle there. The famous University of Delhi is very reputed and outstanding. The Jawaharlal Nehru University, Jamia Millia Islamia, Jamia Hamdard University, and Delhi Technological University are few more reputed universities in Delhi one can achieve their dreams by shifting to this city and pursuing their education or obtaining a job opportunity.
Sample Answer 6:
Describe a town or city where you would like to live in the future – Mumbai
There are many places mentioned in my wishlist which I would love to live in the future. I'm a very adventurous person and like to travel the world. But, that doesn't mean I don't love my native town. I was born and brought up in Hyderabad. I have a bunch of memories attached to this city. I would like to see myself in a better and favorable place for me in the future.
To mention a specific one I would say, Mumbai. Mumbai is a city in which I would like to live in the future. There are many facilities available that can benefit me to live a better and successful life.
Mumbai is a densely populated city which is one of the most significant aspects for me to choose this city. I love being in a city where there is less population. There are many cultural places in Mumbai like mosques, temples, and churches. It also has many national parks like the Sanjay Gandhi National Park and the Tiger Zone National Park. It is an amazing place to tour and live in the future with all the exciting elements within the city limits. ieltsxpress
I feel Mumbai is a city where the people match my interest. I believe I can adjust to the city very conveniently. The enthusiastic culture of the city makes it attractive and a glorious place to live in. It is neither too distant from my homeland nor too near. I can keep visiting my relatives in Hyderabad at least once a month. It even has many spots nearby to visit and explore the state.
Sample Answer 7:
Describe a town or city where you would like to live in the future – Brampton
Well, I'm a travel freak I have explored a lot of places that are incredible like Shimla, Manali, Kerala, Jaipur, and so on. But here I would love to talk about a special city which is a dream for numerous. The name of the city is Brampton which is in Canada.
Actually, I got to know about this city from One of my friends who is living there since 2008. When he came back to India for the first time I was really curious to know about his lifestyle. Then he told all about Brampton starting from the weather to the abundance of opportunities that this city provides.
Honestly, I was really blown when I got to know that the region is so cold in winters that water freezes instantly when exposed to air. Moreover, there are a lot of multinational companies where people can work and earn a hefty amount. Not only this, people who are not very much educated but have some skills like tuckers, welders, Plumbers are also valued over here and can live a luxurious life. Most importantly, he informed me that the overall authorities of Canada are amazing due to which work goes on really smooth.
Apart from this, the city is famous for its Outstanding design. As mostly the houses over there are Constructed with the help of wood which really excites me. It was my dream since childhood to live in a Cozy house that includes a small indoor born fire. Nowadays, more than 40% population of this city is from Punjab due to which the Second preferred language here is Punjabi.
IELTS Speaking Part 3 :
Describe a town or city where you would like to live in the future – Follow up Questions
Here are some examples of follow-up questions that you may get during your speaking part 3 by the examiner related to cue card "Describe a town or city where you would like to live in the future".
1. Why do more and more people live in the city?
There are many reasons why one would leave the village and move to a city. The main reasons are jobs, education, healthcare, and lifestyle. There are more economic opportunities and better infrastructure in the cities. ieltsxpress
OR
I think more and more people live in the city because of the comforts offered by city life. There are good education, health, and entertainment facilities available in cities. More city jobs offer better pay.
OR
Actually, there are many reasons for it. The main reason being the pay scale in jobs and the comfort that is there in city life. Also, there are various other facilities with regard to education, exposure, and entertainment. The cities are also home to some of the biggest hospitals and modernised healthcare facilities.
OR
Three of the top reasons are jobs, education, and lifestyle. Firstly, Where there are more people, there are more jobs. This is the main reason so many people live in big cities. All major and affluent colleges/universities are located in or near a big city. Thirdly, Many individuals live in cities for a convenient life.
2. What are some factors that attract people to settle down in certain places?
Safety first is the rule, and understandably one of the most important aspects people want in the place they live and play. Access to highways and high-quality public transportation at a fair cost are two vital factors for choosing a place to live.
OR
I think the main factors are the presence of family members and friends, financial reasons like availability of well-paid jobs, facilities like the presence of malls, cinema theatres, good schools for children and so on. Nowadays people also consider factors like level of pollution and traffic.
OR
It depends on one's personal preferences. I think safety is of utmost importance. Moreover, the financial aspects, work opportunities, and growth aspects also attract people to different places. Also, connectivity and quality public transport are vital factors. Some people shift to different places to live close to their near and dear ones.
OR
There are several factors that affecting people's choice to settle down in other places. Large cities are the places where various educational institutions are established. Moreover, more job opportunities attract the people towards the cities. Some people migrate to other cities to enjoy the facilities available over there and to secure their children's future.
3. What are the differences between the young and old when choosing where to live?
I think both like to live in cities because of job opportunities, health, and education facilities. Young people want to live in the towns searching for a good job so that they can secure their future. On the other hand. health is essential for older people. so older adults prefer to live in those places where they can easily reach the hospital in an emergency.
OR
Youngsters prefer to live in big cities because Cities provide so many opportunities for the youths, such as career growth, personal development, and recreation. Youths are full of energy and are eager to accomplish things. Major cities have entertainment hubs, shopping malls, and modern transport systems. On the other hand, most seniors feel an irresistible need to stay connected to their roots. They seek peace and serenity. Rural areas are less polluted than cities, so that's why they prefer countryside areas.
OR
I think the young mostly care about the availability of jobs and entertainment facilities. They prefer places where they can get well-paid jobs and where there are bars, restaurants, and shopping malls so that they can enjoy life. On the other hand, old people care about the presence of family members so that they don't feel lonely. Also, for the old, it is about good health care facilities so that they can get timely help in case of emergencies and health issues.
4. Do you like to live alone or share a room with others?
I would like to live alone because I can do things accordingly when I am living alone. There would be fewer fights as well as I can manage my schedule accordingly. In addition, I can change the furniture as well expand my room at my will.
OR
I prefer to live on my own. It offers me a sense of freedom to do whatever I like without affecting or being affected by others. Sharing a room with a mate may be more fun as you have someone to talk to, but disagreements and conflicts occurring from daily interactions may be inevitable.
5. What are the advantages and the disadvantages of living alone?
Well living alone is advantages as well as disadvantages. When people live alone, they sometimes feel homesick, and they lead a lethargic life. Whereas, when people live with other one or share a room with other ones, then they enjoy more as they would share their responsibilities and they have less burden of everything. There would be people around the person with whom he or she can share his or her feelings.
OR
Well living somewhere on your own has some certain pros and cons, I believe. Like, our sense of independence can improve when we have no one to rely on but ourselves. It's the main benefit of living alone. However, it would be tedious and may be lonely when we have to sleep alone and do household chores without anybody's help.
6. What are the advantages of working abroad?
People seek their greener pastures while living overseas. They have a vast income of sources. They think their future is secure while living abroad as they are insured and get up-to-date facilities.
OR
There are numerous benefits I can think of. Firstly, people have a great chance to improve their use of a foreign language. Working in countries like England or the US, for example, helps them practice their English on a daily basis, which eventually results in a better level of confidence and activeness in their English communication skills. Also, people have ample chance to broaden their horizons by learning about the progress of other countries, such as management systems or technological advancements, right in their workplace, which not only provides them with knowledge but gives them a chance to accumulate a lot of good skills and experience.
7. What are the disadvantages of living in a foreign country?
People live far away from their native place in earning bread and butter. Sometimes, they live alone, and they lead a monotonous life due to being far away from their near and dear ones. They do overwork in order to kill their time because they have no person for socializing.
OR
There are many but I would like to focus on two that I believe are the biggest. One of the drawbacks relates to culture shock. You know, differences in working manner or working culture may result in employees' reluctance in processing their tasks, not to mention the difficulties in understanding others with a foreign language. Secondly, working in a foreign country can also be a challenge to one's independence. In fact, a number of people have not been able to stay in a foreign country for the long term just because they cannot suffer loneliness.
8. Would you like to live in a developed city with a high salary, but with polluted air?
No, I would not like to live in a highly developed city and provide great sources of income but with poor air quality or is highly polluted. It's because I want to lead a blissful life that is possible only in a rustic area, where the air quality is good as well as people find peace there. I would like to live away from the hustle-bustle of city life.
OR
To be honest, I am not willing to live and work in conditions where there is such imbalance. It is because the environment can directly affect my ability to work as efficiently as I can. Moreover, money can be earned but the harmful consequences for one's health caused by pollution cannot be compensated. Needless to say, without health, it is hard for me to enjoy my life even when I am living in a developed country and can earn plenty of money.
Source https://ieltsmaterial.com/ielts-speaking-cue-card-58-topic-a-city-you-want-to-visit/
Source https://ieltsmaterial.com/ielts-cue-card-topic-describe-a-place-you-would-like-to-visit/
Source https://www.ieltsxpress.com/describe-a-town-or-city-where-you-would-like-to-live-in-the-future/