Cities in Paul's Letters
I've mapped the cities mentioned in Paul's letters, including deutero-Pauline and pastoral letters. I include the disputed Pauline letters for two reasons: (1) I'm looking at the reception of cities in biblical interpretation, and early interpreters would have read these letters as authentic Paul. (2) They provide a larger base of cities associated with Paul, remembered by his followers.
The green markers are cities to which Paul wrote letters. The blue markers are other cities mentioned in Paul's letters, mostly cities to which he or his colleagues travel.
Paul mentions cities in most of his letters, usually in the opening and closing of the letters in greetings and descriptions of his and others' travel plans. Jerusalem comes up often in scriptural quotations or interpretation, discussion of the offering that Paul intends to take to Jerusalem, and description of the early days of his apostleship.
In three letters, Ephesians, 2 Thessalonians, and Philemon, Paul does not mention cities other than Ephesus (Ephesians) and Thessaloniki (2 Thessalonians).
Cities in Paul's Letters by Jill E. Marshall is licensed under a Creative Commons Attribution-NonCommercial-ShareAlike 4.0 International License.
3 Replies to "Cities in Paul's Letters"
Hi Jill,
is it possible for you to give the exact bible references (from the Pauline epistles) for this mapping.
it would be great to compare.
thank you very much.
Great blog! Do you have any tips and hints for aspiring writers?
I'm hoping to start my own site soon but I'm a little
lost on everything. Would you suggest starting with a free platform like WordPress
or go for a paid option? There are so many choices out there that I'm completely
overwhelmed .. Any suggestions? Many thanks!
Did Paul really travel to all of the churches to whom he wrote letters?
How did he gather such extensive knowledge about the places where the churches were being located before he went into the city?
Paul is so interesting, I have so many questions about him.
Comments are closed.
NT Cities
This site tracks the interpretation of cities from the New Testament: Jerusalem, Athens, Rome, Ephesos, Corinth, Thessaloniki . Since cities so often are symbols in biblical interpretation and early discussions of Christian identity, I investigate how cities, cultural identity, and biblical interpretation interact in Christian discourse.
By Jill Marshall
I'm a scholar of the New Testament and Early Christianity (PhD, Emory, 2015). My first book examines Paul's arguments about prophecy, prayer, and women in First Corinthians in their ancient Mediterranean cultural context (Women Praying and Prophesying in Corinth: Gender and Inspired Speech in First Corinthians; Mohr Siebeck, 2017).
I am interested in situating early Christian texts, traditions, and communities within their cultural milieu using archaeological evidence. For this reason, I have traveled and conducted research at several of the cities that are prominent in the New Testament: Corinth, Ephesos, and Jerusalem. My travel has lead me to my new research interest, shared with you here, in cities in NT reception history.
Who carried the Epistles?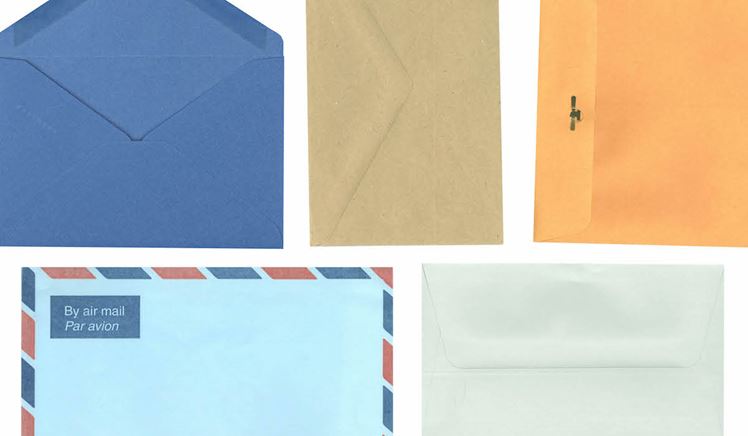 In a world before public postal services, the New Testament Epistles had to be delivered by hand. Dr Peter Head meets the trusted letter-carriers chosen for this important task.
Letters need to be delivered in order to be received, read, and acted upon. And in the ancient world letters had to be transported personally from the sender to the recipient. The physical letter itself, written on papyrus and folded up with a brief address on the outside, had to be carried to the recipient, whether that was someone in the next village, or a distant town, or to a town in a different country. In the first century, at the time the New Testament letters were written, that generally meant finding someone going in the right direction and trusting them either to take the letter to its destination or pass it on to someone else heading the right way (unless you were well enough connected to get letters into the official imperial post, or wealthy enough to have letter-carrying slaves to deliver your mail).
As a result of the missionary impulse of early Christianity, with congregations established all around the Roman Empire, the apostles could not always be present to teach and encourage the churches. Letters provided the apostles, and Paul especially, a means of ministry at a distance.
It is remarkable how much of the teaching of the apostles within the New Testament comprises these New Testament letters (there are 21 letters, and even Revelation has strong epistolary features). Like any other letter these had to be delivered by hand, and it is exciting that we have good indications of the names of some of the people who delivered Paul's letters in particular.
Letter-writing in the world of the New Testament
Before we turn to these important people who carried New Testament letters, we should mention that letter-writing was very popular in the ancient world and many thousands of letters from antiquity have been preserved down the ages. These include letters preserved in the dry sands of Egypt (6,761 Greek letters on papyrus, according to a recent count), letters preserved in the manuscript tradition of famous Roman letter-writers such as Cicero (more than 800 letters), Seneca (124 letters) and Pliny the Younger (247 letters), and letters contained within ancient histories (Josephus, the Jewish historian includes more than 300 letters in his works) or novels or speeches (not to mention the thousands of letters written by Church leaders of the second to the fifth centuries). This means it is possible to set the letters of the New Testament into their ancient context.
The role of the courier
From that context we can discern some common themes as regards letter delivery. First, trustworthy couriers were sought after and celebrated, but untrustworthy couriers were blamed for many problems in communication! The presence of a courier could prompt a letter, and the personality of the courier impacted the content of the letter. Secondly, the means of delivery had consequences for the way that letters were written — one didn't simply get to the end of the letter and then think about how it was going to be delivered. Thinking about the means of delivery occurred from the outset of the decision to write a letter. Thirdly, when they are named or introduced within the letter, the courier would generally be expected to supplement the written message with additional word-of-mouth information. That could relate to the situation of the sender, additional oral messages, and would often involve reinforcing the main point of the letter (on behalf of the sender). Fourthly, in these situations it was also normal for the original letter-carrier to return to the sender (we don't have space to discuss it here, but we get a taste of this in 2 Corinthians 7:5-16, as Paul reports his encouragement at the return of Titus.
In fact, none of the New Testament letters introduce the courier with an explicit comment — "so and so, who is carrying this letter to you, …" (which does occur in some, but only a small minority of letters in antiquity). Paul, however, did often refer to one of his co-workers who is clearly present with him in writing the letter. He introduces them or commends them to the church to whom he is writing, and they are understood to be present with the recipient when the letter arrives. From the time of the early interpreters, and even within the manuscripts of the Greek New Testament, the following have been plausibly identified as the courier for the letter in which they appear: Stephanus, Fortunatus and Achaicus (1 Corinthians 16:17- 18); Titus, with two others (2 Corinthians 8:16- 24); Phoebe (Romans 16:1-2); Epaphroditus (Philippians 2:25-30); Tychicus, with Onesimus (Colossians 4:7-9); Tychicus (Ephesians 6:21-22), and probably Onesimus (Philemon 8-16). About the other letters by Paul, and the general Epistles from the other apostles, we are less able to identify the name of the courier (perhaps Titus 3:13; 1 Peter 5:12).
For some of these letter-carriers, our entire knowledge of them is derived from what we can learn about them from these passages (although Titus appears in four different letters, and Tychicus appears in four letters and once in Acts). Why did Paul choose a particular person to carry a particular letter? We don't know. Perhaps they were heading in that direction for some other reason. Or perhaps they were entirely at Paul's disposal in service of the mission. He certainly chose letter-carriers who by character, faith and experience where fully involved in his Christian mission. They represented both Paul particularly, and how to be a Gentile Christian more generally. And as he introduces them he shows how suited they are for their role helping the church to receive the letter Paul has sent them. Let's look at a few examples of that.
The letter-carrier of Acts
There is only one occasion within the New Testament when we can observe something of the role of the letter-carrier. In Acts 15 the leaders of the church met in Jerusalem and, under the leadership of James, they resolved that Gentile converts did not require circumcision. They sent a letter (recorded in Acts 15:23-29) which actually spends almost as much time on the letter-carriers as the actual resolution: Judas and Silas, along with Barnabas and Paul are sent with the letter, and they "will tell you the same things by word of mouth" (Acts 15:27b) — reflecting a very widespread convention for named letter-carriers.
The account in Acts records that they delivered the letter to the believers in Antioch, who read the letter and rejoiced (Acts 15:30- 31). Then Judas and Silas added their own words of encouragement to supplement the written letter ("through many words" — Acts 15:32), and later Paul is recorded as doing something similar (Acts 16:4). Incidentally, this account, where the letter-carrier delivers the letter, the recipient reads it, and the letter-carrier helps the reception of the letter with additional oral encouragement, is entirely congruent with the evidence from antiquity that never depicts the letter carrier as actually reading the letter out (despite the popularity of this view among some students of the New Testament).
The letter-carrier of Philippians
The Philippians had sent aid to Paul in prison through Epaphroditus (Philippians 4:18). He had come with money and time — money to support Paul's missionary activities and time to support Paul personally in prison. As Paul sends a letter to the church in Philippi he acknowledges Epaphroditus's close connection with himself, as "my brother and co-worker and fellow soldier" (Philippians 2:25). He re-introduces Epaphroditus to them as someone who had risked his own life for the sake of others, even "to the point of death". He had been extremely ill, but God had had mercy on him and restored him to health and service (Philippians 2:27, 30). In the context of the letter to the Philippians, Epaphroditus models the same self-giving love that Paul saw in the Lord Jesus (Philippians 2:5-8) and sought in the Philippian Christians (Philippians 2:1-5; 4:2-3); and he also had had a similar experience of God's merciful rescue from being near death as Paul had experienced (Philippians 1:12-26). Paul hopes that as Epaphroditus arrives with this letter of joy, the church will rejoice in his arrival (Philippians 2.28f); and as they consider the appeal contained within the letter, they will honour Epaphroditus in his attempts to help them respond to that appeal, because by character, faith and experience, God had qualified him for that particular ministry.
The letter-carrier of Romans
Paul writes to the Romans to introduce himself and his Gospel message, to appeal for their unity in Christ (which is threatened by distrust and suspicion), and to urge them to support his planned mission to Spain. After explaining some of his plans (Romans 15:14- 29), and appealing for their prayers (15:30-33), he introduces Phoebe (16:1-2) before instructing them to greet one another (listing 24 individuals by name alongside several other groups of believers).
It looks like she may have some personal reason for travelling to Rome ("help her in whatever she may require from you", 16:2), but she is also introduced as a believer and Christian worker who has a close connection with Paul. She is "a deacon of the church at Cenchreae" (16:1). Cenchreae was the port city close to Corinth and it is likely that the church there was established from, and shared substantially with, the church at Corinth (from where Paul writes this letter, Romans 16:23). She will have been taught the traditions of the words and deeds of Jesus known in the church in Corinth (1 Corinthians 7:10; 9:14; 11:23-26), and seen, perhaps at a slight distance, the struggles that the fellowship experienced over the authority of Paul and the unity of the church. As a "benefactor of many" she will be used to handling the competing demands placed upon her by a variety of relationships. We can see that she is the perfect person to represent Paul in Rome, to help the church in Rome receive Paul's call to unity in Jesus the Risen Messiah, and to facilitate the "greet one another" which Paul commands as the first concrete expression of the welcome to which he calls the church — especially given the large number of women involved in Gospel work in Rome (Prisca, Mary, Junia, Tryphaena and Tryphosa, and others mentioned in 16:3-16).
The New Testament letter-carriers were undoubtedly key figures in the early Church, who performed an important role. Sending the Epistles with trusted envoys allowed the apostles' great confidence in their written communications. The couriers represented the author and reinforced the message of the letter. Any verbal message, the couriers carried in their hearts, exclusively for the recipients in that place and at that time. The written message they carried in their hands, not only for the congregations of the ancient world but for all Christians in all places, down the millennia.
How Paul Surprisingly Denied the Trinity Doctrine
Most Christians today hold the Trinity doctrine to be true. However, do you know that Paul didn't even mention the Trinity doctrine? In fact, he has denied it through his writings. Want to know how? Read on!
The Apostle Paul is known to be the apostle to the gentiles. He is even known to be the recorder of many theological doctrines for the early church. Yet, throughout his writings, you will never find any mention of the Trinity.
Could the Apostle Paul has been blinded to this new truth? Or is the Trinity simply a teaching not rooted in the Bible?
You need to learn the truth.
Do you know that Paul's writing never gave a hint of the existence of a Trinity God?
What is Trinity?
The Trinity is among the most popular and widely accepted doctrines of mainstream Christianity. For many, you will never be considered as a Christian without accepting the Trinity doctrine. It has served to be a LITMUS PAPER of Christianity.
As popular as this doctrine is, the word "Trinity" is never mentioned in the Bible. The belief that God is made up of three persons coexisting in one substance or being is nowhere found in the Holy Scripture – from Genesis to Revelation.
If Trinity is not found in the Bible, where did it originate? This can be a long topic and I highly recommend you read this article to know its history.
However, just to summarize, the doctrine of Trinity was formed during the Council of Nicaea in the year 325. It was presided by Constantine – a pagan emperor who had little knowledge about Christianity.
3 Ways How Paul Denied the Trinity
If there is one person in the Bible who will teach about Trinity, it should have been Paul. However, this never happened as evidenced by his writings. Here are some of the evidence of Paul not acknowledging the existence of the Triune God.
1. SALUTATIONS IN HIS EPISTLES – throughout the letters of Paul, you will not find a single mention of the Holy Spirit as a separate being. In fact, he only mentioned two, God the Father and Yahshua (Jesus Christ). Here are some examples:
To all that be in Rome, beloved of God, called to be saints: Grace to you and peace from God our Father, and the Lord Jesus Christ (Romans 1:7).
Grace be to you, and peace, from God our Father, and from the Lord Jesus Christ (I Corinthians 1:3).
Grace be to you and peace from God our Father, and from the Lord Jesus Christ (II Corinthians 1:2).
Grace be to you and peace from God the Father, and from our Lord Jesus Christ (Galatians 1:3).
Grace be to you, and peace, from God our Father, and from the Lord Jesus Christ (Ephesians 1:2).
Please read Philippians 1:2; Colossians 1:2; I Thessalonians 1:1; II Thessalonians 1:2; I Timothy 1:2; II Timothy 1:2; Titus 1:4; and Philemon 1:3.
You can see in these salutations that the Holy Spirit is left out. If Paul recognized that the Holy Spirit is another divine being, then he should have included it in his salutations. Failure in doing so can mean a BIG insult to the Holy Spirit.
2. THE AUDIENCE OF PAUL – the majority of the recipients of Paul's letters are gentiles. These gentiles have polytheistic background who had formerly worshipped different gods. Sending them letters is a golden opportunity for Paul to teach the Trinity and introduce new converts to this doctrine. However, we don't find any of those things.
3. I CORINTHIANS 8:6 – This verse tells us, "But to us, there is but one God, the Father, of whom are all things, and we in him; and one Lord Jesus Christ, by whom are all things, and we by him." Come to think about it, if Paul really believes in the Trinity, why would he not mention it here? Instead, we consistently see only two beings, God the Father and Jesus Christ.
The only mention of the Holy Spirit along with God the Father and Jesus Christ is II Corinthians 13:14. It says, "The grace of the Lord Jesus Christ, and the love of God, and the communion of the Holy Ghost, be with you all. Amen."
This does not support the Trinity doctrine. This only means that Christians are bonded and unified by God's Spirit. We have FELLOWSHIP with God and Jesus through the Holy Spirit, which is their power (Luke 1:35).
Final Words
There is no doubt that Paul and other writers of the Bible did not recognize the Trinity Doctrine. In fact, they have consistently taught about God the Father and Jesus Christ.
This is one of the greatest truths in the Bible and also the most IGNORED! If we are to worship God, it must be done in truth and spirit (John 4:24). Therefore, we must always examine the things we believe in and have God's word as our ultimate authority.
How about you? Do you think Paul supported the Trinity Doctrine? Share your thoughts by leaving a comment.
Featured book…
Like this post? Spread the word!
Like this:
Related posts
How to debunk the Trinity Doctrine
The 5 Shocking Truths about the Trinity Your Pastor Does not Tell You
The Great TRINITY Hoax: 5 Easy Ways To Debunk The Trinity Doctrine (Shocking)
76 thoughts on " How Paul Surprisingly Denied the Trinity Doctrine "
Hi Joshua, I won't be able to develop the entire thought here, and I wouldn't use the blogosphere to try to argue such a topic other than to say: you reference Philippians and Colossians to further prove your "salutations" argument. But reading further into those letters alone will force you to read passages like: Phil 2:6-11, and Col 1:15-20. I will leave it at that. The "doctrine of the Trinity" did not get articulated till Origen in @ 3rd century, but the mystery of God's communal being has always been the great reality of God's own existence. Shalom
Hi Rusty, Thanks for stopping by and comment. I checked Phil 2:6-11 and Col 1:15-20, but I can't see how it supports the trinity doctrine. Origen is not inspired by God. Why would God use Origen if He can use any of the apostles to explicitly teach the trinity. Origen is also known to contradict many teachings of Paul and John. That's why he is never canonized as a saint by the RCC. So why would we believe Origen?
Sorry Josh, but I wasn't trying to enlist the aid of Origen, only to say he was the first to articulate it. Here was my (unsatisfactory) attempt to speak more eloquently to the idea of the Communion of the Triune God. I am quite sure this will not convince you, but then again, I am not very interested in carrying out a blog debate on something so profound: https://moreenigma.wordpress.com/2015/11/01/what-language-shall-i-borrow/
Hi Rusty,
I read your blog. You mentioned that the trinity is difficult to understand and incomprehensible. This should not be the case. The God family should not be a mystery for all of us. The trinity is difficult to understand because there's no scripture to support and explain it. The Bible say, "this is ETERNAL LIFE, that they KNOW you the only true God, and Jesus Christ whom you have sent" (John 17:3). Again no mention of the HS as a persona. God wants us to KNOW him – to understand and comprehend. Let us not base our belief on traditions, but let's base it on the word of God. The trinity doctrine is unbiblical. We can't simply explain it because it lacks biblical proof. So whom will you believe? The word of God or the word of men? why not stick to the word of God?
Not one single passage you cite denies the Trinity. Many verses, such as John 14:15 directly affirm the Trinity. Your argument from silence wouldn't survive undergraduate theology class. What you have done here is eisegesis.
Again, John 14:15 is a matter of translation. It should have not "he", but "it". You can read Romans 8:16 and 8:26 where the HS was referred to as it instead of he.
Eisegesis means the interpretation of a passage based on a subjective, non-analytical reading. The word eisegesis literally means "to lead into," which means the interpreter injects his own ideas into the text, making it mean whatever he wants.
I don't have to go to theology class where the blind teaches the blind. I don't use eisegesis here. I use sound logic. If you are Paul who believes in trinity, will you not include the Holy Spirit in your greetings? If not, then you are mocking one of the members of the Family of God. That would be a big insult! However, Paul obviously don't believe in the trinity and he did not see the need to mentioned it in his greetings.
Are you a Jehovah's Witness?
No, I am not. I don't belong in any Christian denomination. We are just a small group of people. I am affiliated with the United Church of God (http://www.ucg.org/).
there is no trinity…thats why Paul didn't teach it
"I don't have to go to theology class where the blind teaches the blind."
HUGE Amen. The big lie has conquered the Christian world and Satan is the winner of the gold medal.
Hebrews 10:5 "5 Wherefore when he cometh into the world, he saith, Sacrifice and offering thou wouldest not, but a body ||hast thou prepared me:" The Bible clearly teaches God prepared the son a body for Him to come to mankind. The Bible never teaches God came in the body He prepared Himself
Paul, in his letter to the Hebrews, furthermore writes, testifying of JESUS: "And for this cause he is the mediator of the new testament, that by means of death, for the redemption of the transgressions that were under the first testament, they which are called might receive the promise of eternal inheritance."
The mediator a.k.a. comforter wasn't God the HG, the mediator was the Messiah Himself "all you will ask in my name He shall give to you". Did the Messiah insult the other God the HG by claiming it is He who is the only way to God ?
You know what I find very suspicious ? And very disturbing with this trinity doctrine ? The Messiah repeatedly said when asked to teach about who God is that God was revealed in Him so knowing Him is knowing God. Can someone explain to me with regards to Jesus's words, why humans can't comprehend the trinity because God is so complex ? How come in today's Christianity one has to pass a universal education to understand the Bible and understand who God is ? Did Jesus lie when He said knowing Him is knowing the Father ?
If God is incomprehensible, what is then the original need to study His word ? Just for a show or to make studying the Bible look scholarly and pious ?
Jesus Says and Praises the Father in Heaven for REVEALING the truth to little children, and hiding it from those who went to university. Jesus never once says that the babylon teachings of trinity should have been accepted by anyone abiding with the Son and with the Father. (note that the source of the trinity teaching is available quite freely on the internet, and it has nothing to do with The Creator, The Savior, or The Bible.) Of course, anyone blind to God's Way cannot read nor understand the Bible – they have their own agenda opposed to Him, eh? But for those who can or want to see, look up the origin of the teaching of the trinity. Look for yourself – do not trust any man now nor ever – rather trust the Father in heaven Who Reveals the Truth as He Pleases , for this is His Good Pleasure so to do. (as Jesus Says in the Bible).
The Trinity doctrine is not from the beginning, that alone should enlist scrutiny. it was brought in the church by the catholics, and that suggests more scrutiny. When and wherever we find confusion we know that Satan has been at work. Question, if you wanted a son or a daughter would you send some other agent to come up on your wife to beget your children for you? Well why would you think my father would pull a stunt like that question mark my father is Spirit he is also the optimum of creative genius comet he is more than willing and capable of begetting his own children, it was my father himself that come up on Mary when she conceived, my father is not a man that he should lie, when he says he is the father, believe it.here is a sad truth, the Christian community does not understand regeneration, they do not understand how the father is creating a new man with a new nature, it was needful that my father create a new man with a new nature for the old man with the old nature found the things of God to be foolishness, the old man has not nor will he ever be sanctified by god, it is the new man with the new nature begotten of God himself that is sanctified the very moment he is begotten of god, this new man with a new nature is developing within the body of the believer, as the old man is put to death on the daily basis making room for this new man with a new nature begotten of God,.this is why that Jesus is the only way to the father, you will never have a new man being created within you if you reject the sun. When we accept the sun as a redeemer we also received the father in the capacity of the holy spirit, the very same holy spirit that come up on Mary when she conceived a son. Please try to understand, God is Spirit so when you are born of God you are also born of the spirit John 3 whatever is born from Spirit will be Spirit not flesh and blood like Nicodemus. It is the new man with the new nature begotten of God that will be born of God at the seventh trumpet if he keeps himself so the wicked will not touch him first John 5:18, please notice what is written about the born of God, they cannot sin, because when the new man with the new nature be gotten of God becomes born of God he is no longer flesh but spirit and he cannot sin, for all of eternity.those that do not understand regeneration, why that we must accept the sun in order to receive the father so the new man can be begotten of God and eventually be born of God that is why they scratch out those two troubling words from first John 5:18, 1st John 3 verse 9 cannot sin,and they do this after my father explained to them in very easy to understand words why the born of God cannot sin, read it carefully first John 3:9 because he gives us a seed at the seventh trumpet when we are born of God, first Corinthians 15 verse 38 there is my father giving that seed that was only mentioned in 1st John 3 verse 9.John 3 is not about baptism or conversion it's about Nicodemus being in the wrong body.those that believe John 3 is about baptism and you are born again when you're baptized are the very same people that corrupt my father's words by scratching them out from first John 5:18 and 1st John 3:9., The misinterpretation of John 3 has caused major damage to my father's words. Thank you
Jesus said him self when he leaves the holy sprit with you as he was rising to heaven . Did not A loud voice of GOD and a dove descend from the cloud after John The Baptist. Baptised Jesus. Was that not God sending down the holy sprit.. ?
The Holy Spirit is God's power, Dan. So, when a dove descend during Christ's baptism, it is a representation of God's power.
Like a dove, not a dove no created thing is God, yes the Father sent down His Spirit.
The Trinity doctrine calls the father a liar, the trinity says that the father sent some other agent to come up on Mary to beget his son for him, that other agent being, the holy Spirit, that would make the holy Spirit the father of the only begotten son and that would be calling the father a liar, when you understand that the father is spirit and he is also holy, holy Spirit come and then you don't have that problem because it is a father himself that comes up on Mary when she conceives the only begotten son, the father is not a man that he should lie, when the father says that it was he that he get the only begotten son you probably should just believe it because the father does not lie. The Trinity doctrine actually come out of babylon, the Babylonians had a trinity God. There's a lot of things that come out of Babylon at the Christian community practices such as Christmas and easter, even their Christian religion come out of babylon, it was those men that crept in secretly bringing damnable heresies found in the book of jude, they were Babylonians and they hijacked the Jesus movement which wasn't a religion of any kind, Jesus didn't teach religion any most certainly did not start a Christian religion. These Babylonians found in the book of Jude are the ones that hijacked the Jesus moment and transform it into their own Babylonian religion, they knew they were going to need some big muscle to accomplish this great deception so they invented, they created and founded the Catholic church, this is why the Catholic religion looks exactly like the Babylonian religion they just put all of their characters they need different suit and called him by a new name, they took their pagan yull log and transformed it into Christ mass and then christmas, they took their pagan fertility rabbit and transform it into the Easter bunny, it's the same rabbit they just put it in a different suit, they both keep Sunday because they worship the sun them, they both celebrate winter and spring equinox due to the position of the sun, the Babylonian with their fertility rabbit the Christians but they're Easter bunny, the Babylonians have a trinity God by necessity that Catholic church has a trinity God because it's the same Babylonian religion they just put it in a different suit and called it christianity, then they Catholic Church gave birth to a bunch of prostitute daughters that teach the same Babylonian confusion, babel, Baptist Protestant Jehovah witness Mormon Evangelical seventh-day Adventist Pentecostal on and on and on and they all went into covenant with spiritual Babylon to avoid paying some taxes through a 501c3 covenant, Jesus paid the tax and he instructed us to pay the tax but the Christians don't want to pay the tax so they going to covenant with the very world that the word of God instructs his people to separate themselves from and they do it for the love of money through a 501c3 covenant.now these boys from Babylon are very very knowledgeable men and they come by their knowledge from other realms, principalities of darkness. Eventually they took over the whole world, they set up the world banking system, they set up all of these institutions that have popped up in Europe in the last 40 years, cdc, who, European union, w e f etc for the sole purpose of ushering in a one world totalitarian government and a one world Babylonian revision where everyone keeps Sunday like they did in babylon, they run the US government and all governments that use the world banking system, they run Hollywood including the music industry, they run big tech, big pharma they run your hospital schools and your churches because you went into covenant with them to a 501c3 covenant, eventually the pope will bring all world religions under the umbrella of Christianity in the world will be keeping sunday, we went full cycle from Babylon to babylon, come out of her my people, he's talking about the Catholic Church aka the w**** of Babylon the one that practices sexual perversion by molesting little boys and little girls and they also forbid marriage, two of the many heresies that these men brought in found in the book of jude, he's also talking about all of her prostitute daughters, Baptist Protestant Jehovah witness etc, he's talking about Christianity this man-made religion that is obviously pattern after the Babylonian religion but people don't want to look at it, they have been bewitched, they have been deceived, that old serpent the devil has deceived the whole world and to accepting this man-made religion called Christianity over and relationship with their heavenly father, their maker. He's also talking about that 501c3 covenant because you cannot go into covenant with this corrupt world for any reason, not for love, not for life and most certainly not to avoid paying some taxes yet here they are in covenant with this world over tax money, the truth will set us free but we have to accept the truth or we will remain in our confusion and in our bonds bonds of religion, those that will not come out of her will drink of her cup and it is an extremely unpleasant cup.
The Trinity is difficult to understand because it's a lie, there is one God and one mediator between man and god, the man Jesus Christ, Jesus is a man God is not a man, the Trinity calls my father a liar because my father claims that it was himself that we get the only begotten son yet it was the holy Spirit to come up on Mary when she conceived, when you understand that the father is holy and he is also spirit, holy spirit, now you don't have that problem of calling the father a liar because you can see it was the father himself that come up on Mary when she canceived, the father did not send some other agent, the holy spirit, to come up on Mary to be get his son for him. It's by that very same holy spirit that the new man with the new nature is begotten of god, that's how the new man comes by his new nature, he is literally, supernaturally, spiritually begotten of God himself, the very minute that you receive the Father's son you are reconciled back to the father and the father be gets a new man with a new nature within the believer, the new man was needful for the old man with the fallen nature finds the things of God to be foolishness therefore he cannot be sanctified nor can he be salvaged, the father in his infinite wisdom he gets a new man with a new nature you will find this new man begotten of God in first John 5:18 if you use a King James Bible however if you use the new King James Bible or these modern Bibles you will notice they have removed begotten of God from first John 5:18 and they also have tampered with the identifier that identifies those who have been born of god, whoever is born of God (cannot sin ) they change this identifier to read something quite contrary, such as, whoever is born of God does not practice sin. God says that whoever is born of God cannot sin and he even explains why in first John 3:9, he will give us a seed and that seed will remain in us and we (cannot sin) once we are born of God, you will find the seed that is mentioned in 1st John 3 verse 9 and given in first Corinthians 15:38, it is he incorruptible seed and it makes us incorruptible in verse 42 and that means that we ( cannot sin )it has nothing to do with (practicing sin) this is one of God's absolutes, whoever is born of God absolutely cannot sin, that's what Jesus is talking about when he says come I will give you rest, he's talking about rest from all of eternity from committing sin, at the last of seven trumpets first Corinthians 15 the begotten of God will be born of God, born again, born of the spirit because God is Spirit, born from the dead because that's when it takes place, you can see that in first Corinthians 15, this is the Father's method to purge the fallen nature out of man, the father begets a new man and at the seventh trumpet this new man begotten a God will be born of God and he will be spirited not flesh and blood like Nicodemus but Spirit like Elijah and Moses on the Mount of transfiguration, leaving the old man with the father nature in the grave thus purging the fallen nature out of man, this is the mystery of God, behold I show you a mystery we shall not all sleep but we shall all be changed, born again, born of god, born of the spirit, born from the dead and we will be made quick and spirits quickened spirits opposed to living souls, it's the same mystery found in Revelation 10:7. The power that we have been given to become the sons and daughters of the living God is the father himself giving of himself be getting this new man with a new nature just like when a husband comes up on his wife and gives up himself, whatever his wife conceives has been given the power from the husband to become a son or a daughter of the husband that gave of himself so the wife could conceive a son or a daughter, you have to accept the Father's son in order to be reconciled back to the father so the father can be get this new man with a new nature within the believer, the new man is begotten of God by the very same holy Spirit to come up on Mary, the father come up on Mary when she conceived. But the Trinity calls my father a liar, the Trinity says my father sent some other agent, the holy spirit, to come up on Mary to be get this son for him, certainly you can see the problem with this once it's pointed out properly. But maybe not because in the latter days men are not interested in sound doctrine, they much rather win an argument then to be set free.
Source https://ntcities.hcommons.org/2017/04/02/cities-in-pauls-letters/
Source https://tyndalehouse.com/explore/articles/who-carried-the-epistles/
Source https://becomingchristians.com/2015/12/03/how-paul-surprisingly-denied-the-trinity-doctrine/