Britain's 6 wildest places
No one would claim that Britain is home to Europe's wildest scenery: it's a compact, crowded country, and the joys of its landscape can often be gentle rather than dramatic. But you may be surprised – not only about how remote the British landscape can feel at times, but how easy such places are to get to. Our friends at www.coolplaces.co.uk have come up with a few locations you may not have heard about, and which are relatively easy to reach, too.
1. Carn Ingli, Pembrokeshire
Take time off from the magnificent beaches of the Pembrokeshire coast to climb Carn Ingli, from whose frost-shattered volcanic rocks you can see as far as the equally desolate mountains of Snowdonia.
Carn Ingli is easily accessed from the pretty Norman village of Newport and its wide, golden strand, Traeth Mawr. The hill is famed locally as being the home to Saint Brynach who is said to have communed with angels here – although it should be noted that the local hills are also known for their 'magic mushrooms'.
If you don't fancy the long slog up from town you can drive onto Carn Ingli Common and park just a mile or so away from the summit, which is reached via an easy amble across open moorland.
2. The Hole of Horcum, North Yorkshire
Is this North Yorkshire's Grand Canyon, and was this gigantic hole scooped out by a giant having an argument with his wife? Whatever is origin, a walk around its stark, windswept ten-mile perimeter, via the old villages of Levisham and Lockton, is a must.
The truth behind the 'Devil's Punchbowl' is based in geology, though it's just as startling – an ongoing process known as 'spring-sapping' has undermined and eroded the land here over thousands of years, making the feature ever larger and ever deeper. It's home to a magnificent view in any case, easily seen from the National Park car park at Saltergate, around eight miles north of Pickering.
You can also pick up the walk from Levisham station, which is a stop on the grand old North Yorkshire Moors Railway line.
3. Loch Lubnaig, Argyll and Bute
It may be small by Scottish standards, barely 5km long and only around 40m deep at its deepest point, but this wee gem is one of the nation's prettiest lochs by some way. It's dead easy to get to as well, just north of Callender, and a handy stop off for those heading further north.
It is dominated by two hulking mountains, Ben Ledi and Ben Vorlich, and surrounded by swathes of forest. You can rent canoes, fish or just chill by the water's edge.
4. Mam Tor, Derbyshire
The so-called 'Shivering Mountain' is one of the Peak District's – and North Derbyshire's – most romantically dramatic hills, and can only be accessed by a twisting road slashed through a deep, steep, v-shaped gorge.
This part of north Derbyshire is rich in things to do and see; historic Castleton is the village at the bottom of Mam Tor – English Heritage's medieval Peveril Castle is worth a look-see, and deep into the earth under the surrounding hills lie the world famous Blue John mines. You're deep in the Hope Valley here, and Hathersage is only 20 minutes away; spend half a day in each place.
5. Samson, Isles of Scilly
With its distinctive mammary-shaped peaks, this is perhaps the most remote of the Scillies, abandoned over 150 years ago. With ruined buildings and burial chambers scattered across the islands there is an eery sense of isolation.
It has exceptional flora and fauna, and can be reached by boat between April and October.
6. Wheatfen Nature Reserve, Norfolk
Just to the south of the Yare River, Wheatfen Nature Reserve is the creation of the naturalist Ted Ellis, who made his home here while he was keeper of the natural history collection at Norwich Castle.
He died in 1986, and the marshes and watery channels of Wheatfen have been a nature reserve ever since. You can do a lovely circular walk down to the river – about an hour in
all, more if you linger – that gives you some appreciation of what Ted and his wife Phyllis (who lived here until her death in 2004) saw in this magical place, as well as striking off on a different path from the entrance to tiny Wheatfen Broad.
There are regular Sunday nature walks and bushcraft sessions – everything from freshwater mussels and medicinal plants to a 'Swallowtail day".
Cool Places is a website devoted to selecting and celebrating the best of UK travel, whether you're booking a last-minute weekend away or looking for longer trip ideas. They cover the UK's best places to stay, from stunningly located campsites to cosy boutique hotels, great gastropubs and restaurants to beachside cafés, and the country's quirkiest shops and markets. Check it out, and add your own favourites.
Top 10 most wildest places on Earth
Time by time most of all parts of Earth continuously changes with man's innovations, for progression of his daily life. But still there are few places left on Earth with wilderness, without having much change by man. Here the list of top 10 most wildest places on Earth.
Most wildest places on Earth
Some of the places within this list remain conserved to balance the life on Earth. The rest of them have inhospitable environment which are difficult for progress. These places keep the beauty of nature at full depth, also becomes home for some of rarest animal and plant species.
10 Siberia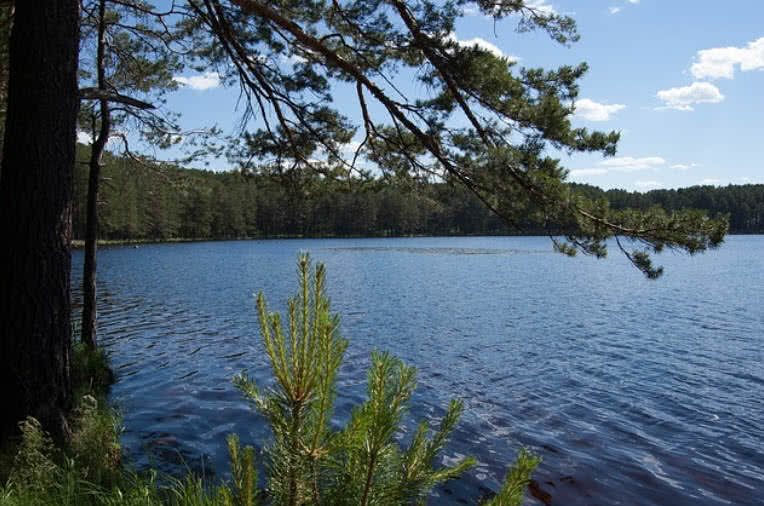 Siberia is enriches by many geographical attractions, covers 77% of Russia. It is one of the least populated country in the world, most areas are covered by dense forest. It is the home of world's largest member of cat family, known as Siberian tiger.
Siberia have many isolated places, during winter time temperature goes down to -40 celsius. Earth's coldest city yakutsk also situated in Siberia. It is also shelter for 64 different species of mammals and 280 species of birds.
9 Northern Territories of Canada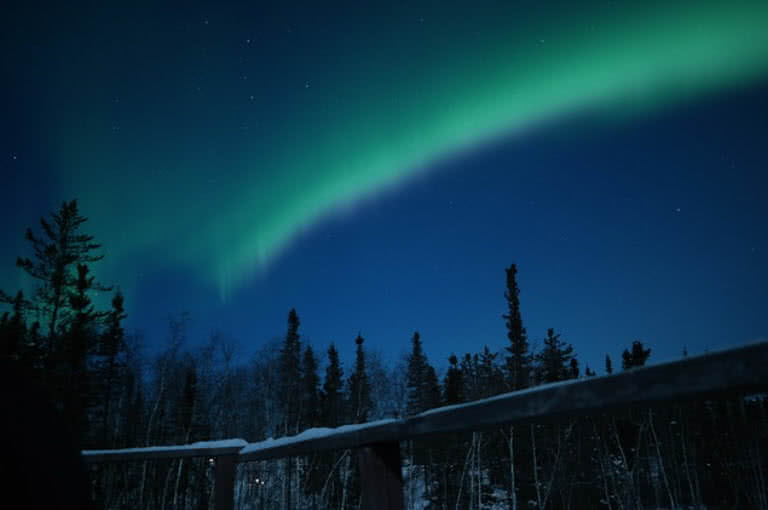 You can experience rich wildern within Northern territories of Canada, mostly untouched by humans. The local people within that area still keep ancient lifestyle. The used to find food by hunting, fishing, uses only natural resources for moving their daily life.
The boreal forest within this area is home for many rare animal species, especially for bisons. You can also watch black bear, beaver, muskrat, grizzly and whales within Northern territories of Canada.
8 Galapagos Island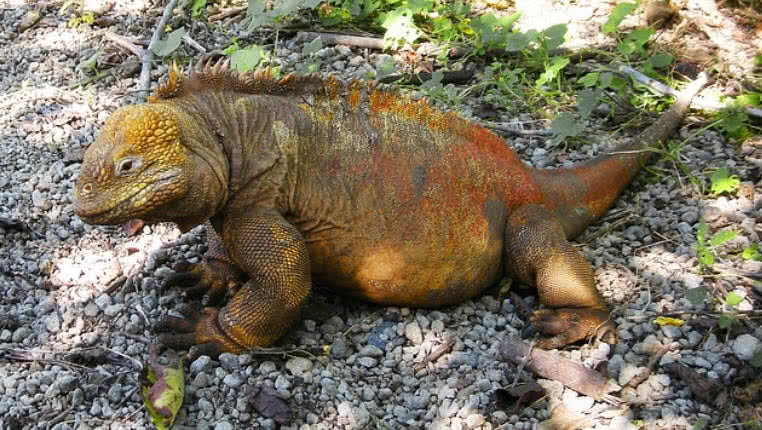 Galapagos Island have abundant wildlife than any other Island in the world, situated in South America. Actually it is a cluster of 13 different volcanic Island. A natural home for many endemic species in the world, some of them can't be see anywhere else in the world.
It is the only place where you can see marine lizard in the world. Also the Galapagos tortoises, Galapagos penguin, fur sea lions, 400 species of fishes, 800 mollusk species becomes unique and makes this Island a place to see pure beauty of nature.
7 Papua New Guinea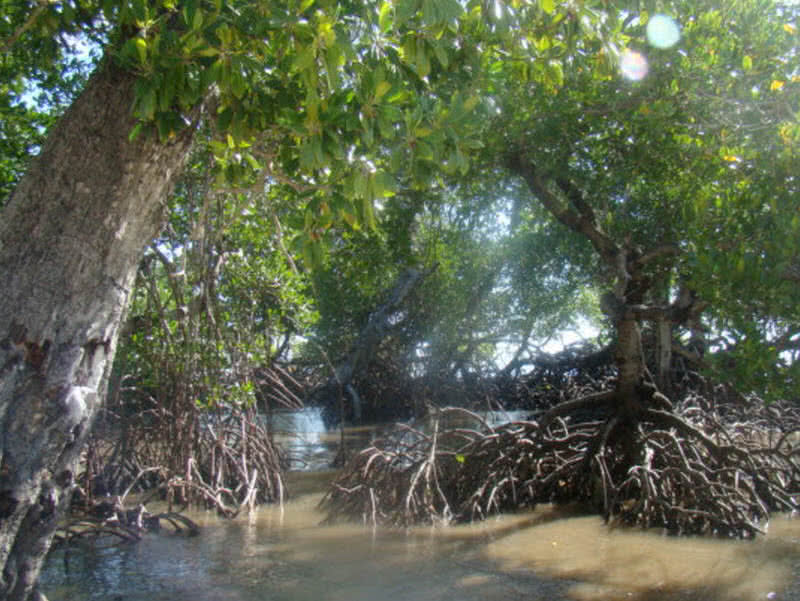 Papua state of New Guinea can be located in south western part of Pacific ocean, having population of 7.1 million. Like Galapagos it is known for vast area of tropical rain forests and volcanic hills. In fact it is too difficult to make transportational link to this place because of it's rich wilderness.
Scientists estimated that it is hard to find out total number of animal species of Papua. Until today it counts 190 different species of mammals, 70 species of lizards, 110 species of snakes, 6000 different species of moths and butterflies from this place. The dense rain forest can be seen in almost all areas including coastal areas.
6 Seychelles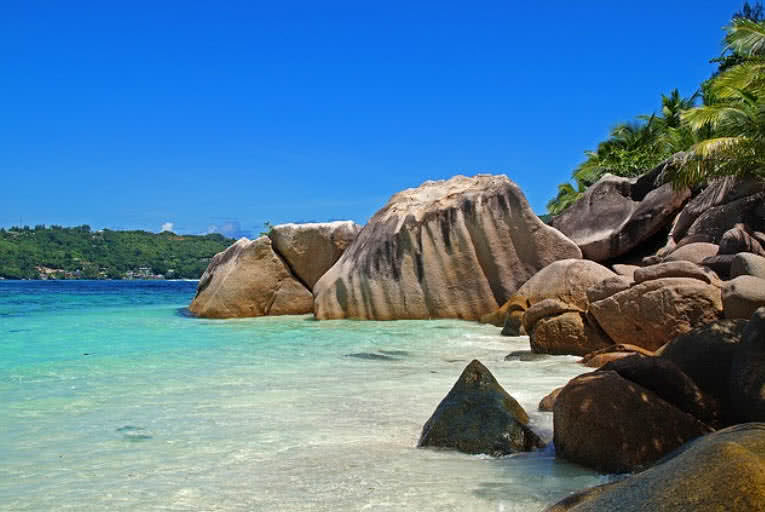 Seychelles is one of the most attractive tourist destination in the world situated in Indian ocean. It is one of few places on Earth remains keep the natural beauty without having any manmade changes. Interestingly half of area of country that is about 220 square kilometers protected by government by law. It is not all a single land country, a group of 115 different Islands.
Within Seychelles you can find many rare species of animals and plants, in fact some of them can't see anywhere else in the world. This area became a shelter for 6000 different endemic animal species including 250 different species of birds, lizards, amphibians, tortoises and turtles.
5 Gobi Desert, Mongolia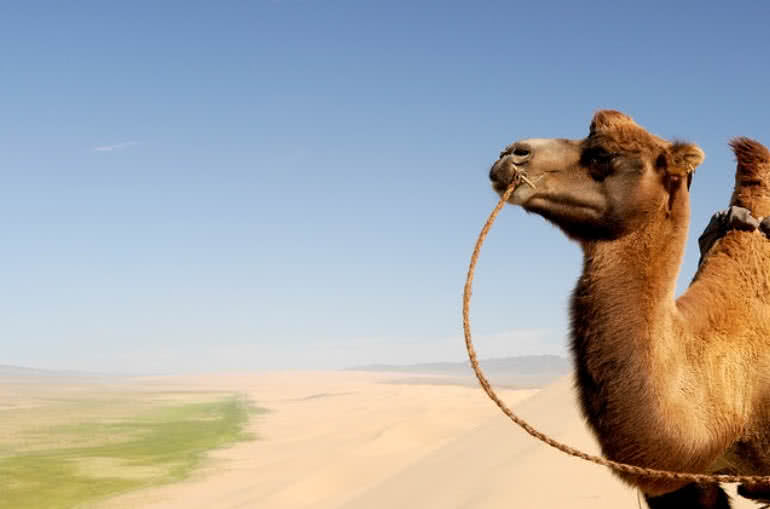 Gobi desert is the largest desert in Asia, covers 500000 square miles of ares, located in Mongolia. The sad wilderness of Gobi desert increases on every year, in that way becomes larger by time.
Gobi desert is known for unique sand dunes formations, which have height of almost 200 meters. temperature within this derets changes between -40 degree celsius to 40 degree celsius during different seasons. You can also find some rare species of plants within Gobi desert
4 Sahara Desert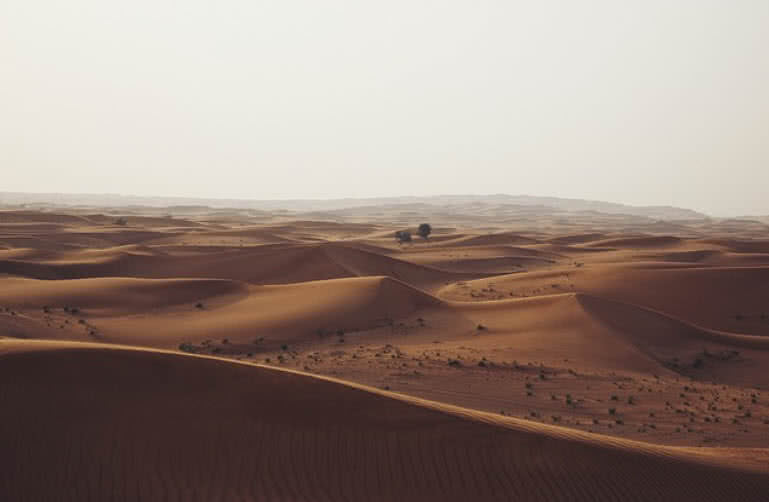 Sahara is the hottest desert on Earth spread across parts of 11 countries in 3.5 million square miles of area. The heat waves, sand dunes and other harsh conditions of Sahara make it as a complete inhospitable environment for human life. There are 2 million people lived in different parts pf Sahara where conditions are suitable for daily life.
It counts thousands of different species of plants on Sahara desert. 156 degree celsius is the highest recorded temperature of Sahara desert in 1922 in part of Libya.
3 Antarctica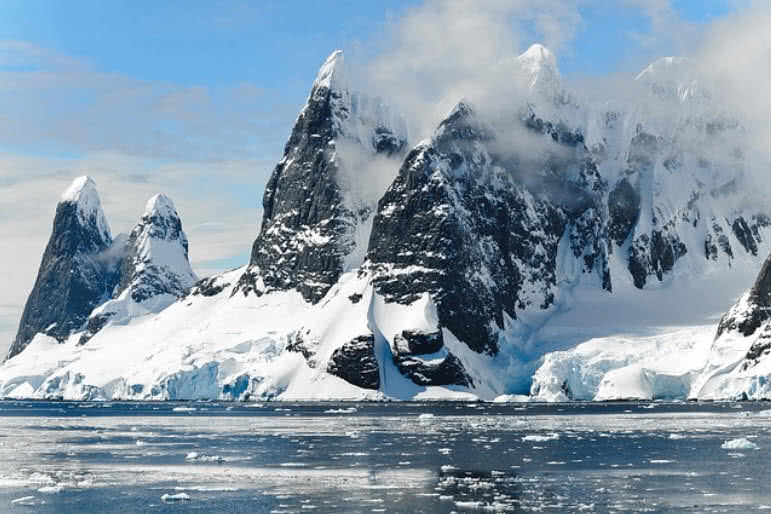 Antarctica is the largest desert on Earth covering vast areas of 5.4 million square miles of area. It is also the coldest place ever in this world, having an average temperature of -58 degree fahrenheit. This extreme condition makes Antarctica to untouchable by man.
The only visitors to Antarctica are the scientists for different experiment, in fact no one owns for this place, free of Government rules. In that way Antarctica can be complete naturally reserve place.
More than 70 percentage of fresh water on Earth stored in Antarctica in form of ice. During winter season the area of Antarctica expands to several miles. Colonies of penguins, whales, albatross and seals are mainly animals species if Antarctica.
2 Amazon Rain Forest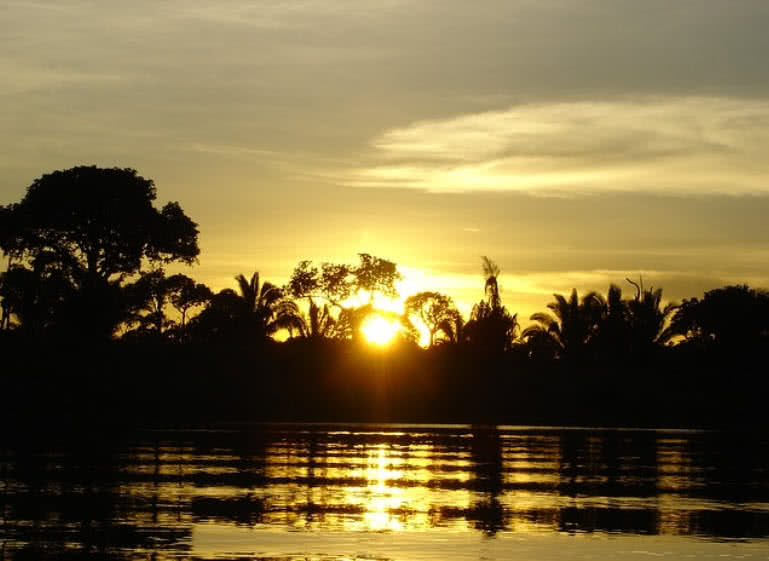 The largest tropical rain forest in the world that cover an area of 1.4 billion acres located in South America. It is a land for watching rich bio diversity in the world. Mnay parts of Amazon is still unexplored by man because of it's unimaginable wilderness.
Amazon rain forest is also protected by law for balancing ecosystem of nature. It is also home for 10 of known animal species on Earth. The 40000 different plant species sounds the natural richness of Amazon forest, also holds dangerous species like anaconda and Jaguar.
Top 10 Places I Would Love To Visit
This is a list of places that I would love to visit in the near future.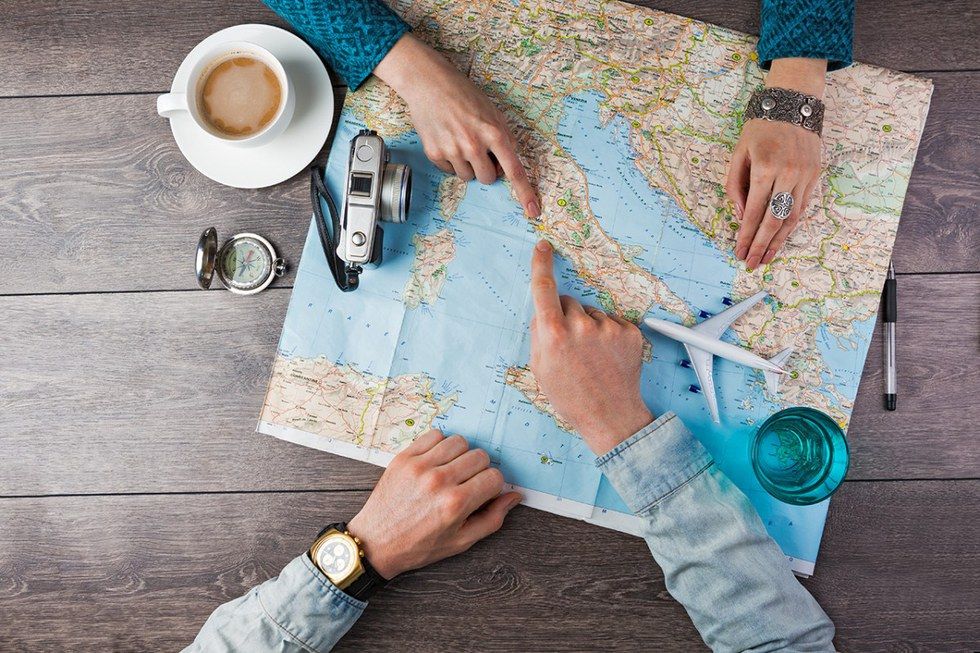 I love to travel. Almost all my life, I have always wanted to explore new places that I've never been to in order to expand my horizons.
Even though my friends hate it, I love taking NUMEROUS selfies to make sure I have a permanent visual representation of that location. But there are places that I, unfortunately, have not travelled and would love to visit in the near future.
These are the Top 10 Places I'd Love to Visit
10. Seattle, Washington
Even though I've been told that it rains there most of the time, I would love to visit the Space Needle and drink Starbucks at its original location. If I have time (and money), I would not mind seeing the Seahawks play in the CenturyLink field.
9. Rio de Janeiro, Brazil
This city hosted the 2016 Summer Olympics this past year and I definitely want to visit the sights and sounds televised. From the Sugarloaf Mountain all the way to the Copacabana Beach, this magnificent city has it all. I think it would be best if I visit the city during Carnival.
8. Cairo, Egypt
I can not dance like the girl on this GIF, but I will definitely try if I ever visit Cairo. I might die on a camel's back in the Sahara desert but it will be worth it if I see the Pyramids, the Sphinx, and the Nile River. Hopefully, I will find a REAL oasis that is not a mirage.
7. Rome, Italy
"Are you not entertained?" I will try to say that when I visit the Colosseum and other sites in the Italian capital. I should brush up in my Italian soon so I don't confuse "Can I get gelato?" with "Where can I rent a motorcycle?"
6. China
Not many people know this but I am actually a quarter Chinese. The closest I've ever been to experiencing China was when I visited Hong Kong when I was 6 or 7. What I really want to do is see the forbidden city in Beijing (another Olympic host city) and the Great Wall of China. It also would not hurt eating authentic Chinese food while I am there.
5. San Francisco, California
The only place I've been in California is Los Angeles and I would love to add this metropolitan in my next west coast trip. Besides crossing this iconic bridge, I would also eat food at its Chinatown, take a boat trip to Alcatraz Island, and end my night at the Castro District.
4. London, United Kingdom
Wow, another Summer Olympic host city. I swear I did not even notice my patterns until now. Anyways, I would love to see Big Ben, Buckingham Palace, and London Eye when I visit UK's capital. Just remind me not to drive because I will definitely be driving on the wrong side of the road. Good thing I will be using the red double-decker bus while eating fish and chips.
3. Australia
Hello from down under! One of the biggest islands on the planet is also its own country and continent. I would die happy watching an opera in its iconic Sydney Opera House, watch the Australian open in Melbourne, trek through the Outback, and see a koala and kangaroo. I just hope I do not have to punch a kangaroo when it steals my dog.
2. Hawaiian Islands
Aloha! Because one of my favorite Disney movies is Lilo and Stitch, I am currently binging Hawaii 5-O on Netflix, and Moana was just released in theaters, I should visit this amazing paradise. I do not have to bring my passport to eat in a luau and other festivities in the island. I would love to learn how to surf and and do the hula dance. I just have to make sure I do not run into lava while I am driving.
1. Paris, France
Last but, not least, the city of lights. The love capital of the world would be perfect if I was not single. Nonetheless, I can still visit the Mona Lisa within the Louvre, drink authentic French wine while on a boat floating on the River Seine and visit the top of the Eiffel Tower.
Now that you know where I want to go, I want to hear about your cities. What are some places you would love to visit? Let me know in the comments below.
This article has not been reviewed by Odyssey HQ and solely reflects the ideas and opinions of the creator.
Subscribe to our
Newsletter
Why My Dad is My Dad
He is more than what people call him.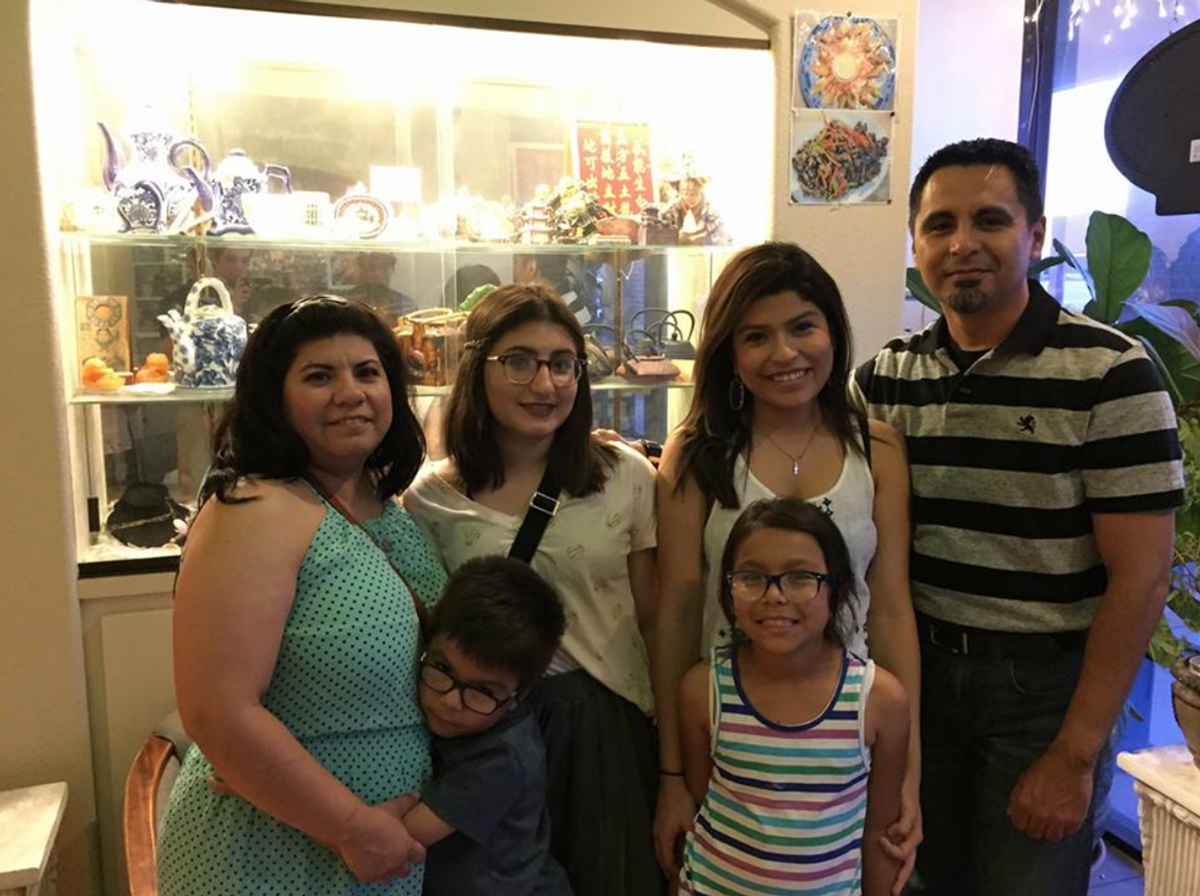 Now growing up, I never really understood how lucky I was until I went to college. When I was younger, I had some sort of resentment towards my dad, because by blood he wasn't my "father." I would toss around attitude because that's just what society drilled in my head. This man wasn't meant to be my dad.
As I got older, I began loving my dad more because I started to see how incredible of a man he is. My dad always talked to me about God, but in high school that wasn't really my thing. I was more concerned with tennis, my friends, and boys. My dad kept pressing into me. Talking about Jesus with me at the most random times. One thing was certain, I was grateful because at this point my family was going through difficult times and he exemplified what a man is.
Transferring to Texas State was the highlight of me and my dad's relationship. I heard all these stories about my peers' dads. When they would ask me about my dad, they would say "Oh you mean he's your step dad, what about your real dad." This really hit a nerve with me. I usually would just tell them that he is MY dad.
Why did it start hitting a nerve, now in my early 20s? Well because I grew up. I would think of my life being my mom's age when she had me. I couldn't even handle having a kid. My dad met my mom when I was about 9 months, and I don't think having a kid was the plan. I don't think I could ever just put my life on hold for love, but my dad did. He eventually made the best of it. With an angry teenager, he still managed to bring Jesus into my life.
Another thing happened at Texas State, I found Jesus. The man my dad kept telling me about, finally made His way into my heart. I honestly don't think I could've found my Heavenly Father without the help of the father God has placed in my life. There is a reason for everything. My dad is my spiritual leader. Without him, I don't think I would be so secure with my faith. I can tell my dad to pray for me because I'm emotionally tired and he doesn't try to pry into my life. He would just tell me he would pray. And in that moment I feel better.
This article this week isn't about how many shares I can get, it's about my DAD. My one and only dad that, without a doubt, is always there for me.
Thanks Daddy for loving Christ and loving me.
Thanksgiving Travel Tips
A few ways to make your trip home more enjoyable!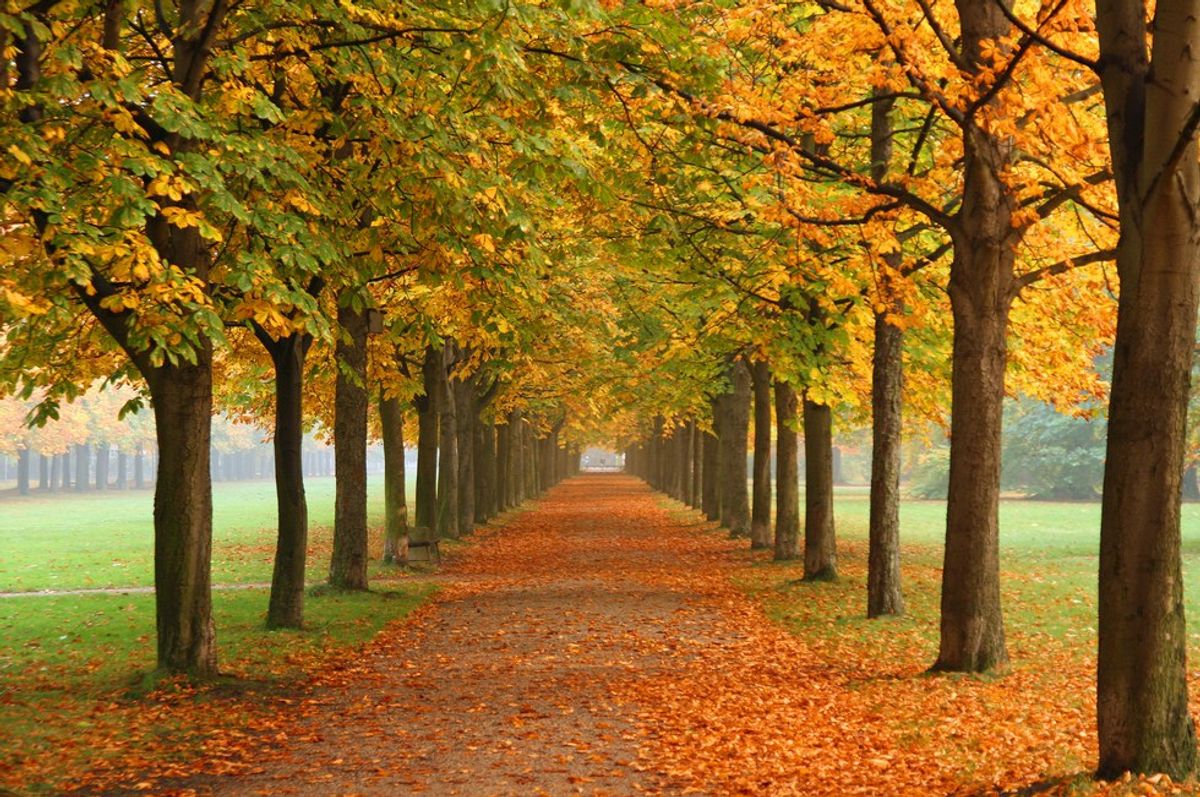 With Thanksgiving around the corner, I decided to offer a few tips for travelling home! If you're like me, then you've been desperately counting down the days until it's time to go home. While some of you may be carpooling home, others may be taking a bus or train. Because I live in San Diego, I have to take a very long trip on the Amtrak consisting of taking both the train and the bus. Regardless of how you're getting home, it's good to be prepared for the trip home. With that said, I hope you all benefit from this article.
#1 Pack light!
This is probably the issue I struggle with most when I plan on going home! On the Amtrak, there really isn't much space available for you to put your luggage. During holiday peak times like Thanksgiving, it's especially hard to find space. For this reason, I recommend to bring no more than two pieces of luggage with you. I usually bring my backpack and either a large duffel bag or my small suitcase. For some people, that is not enough to hold all their necessities. If this is the case, I recommend that you get to the Amtrak station 2 hours early to check in your luggage. With Amtrak, I believe you can check in two pieces of luggage and you can carry an additional two as carry-on bags. I personally don't like being at the train station, so I just pack light.
#2 Bring snacks!
If your trip is especially long, then I recommend buying some snacks for your trip! I usually bring two water bottles, a bag of chips, and fruit snacks/gummies. Other snack suggestions include: cookies, trail mix, and granola bars. If you're driving home, then I definitely recommend snacking on the road to keep you awake.
#3 Bring a blanket/pillow
If you're in for a long ride on a car, bus, or train, then be sure to bring a blanket and pillow! My train ride is about three hours and I usually don't fall asleep, but for the second half of my trip, I am on the bus for 5 hours. I usually try and get some sleep on the bus since the lights are off and it's generally pretty quiet. I often forget my blanket, which is unfortunate since the bus is usually very cold for some reason. If a blanket and pillow seem like a bit much, it also helps to bring a comfy hoodie and a travel neck pillow.
#4 Entertainment
Be sure to bring something to keep you occupied during your trip home. I usually use my phone and laptop the most when I travel home. Listening to music or watching a movie is a good way to pass the time until you get home. I sometimes bring a book or even my knitting when I travel!
#5 Remember to stay charged!
Don't forget the necessary chargers for your electronics! Always make sure you have your phone chargers, laptop chargers, and whatever else you may need to make sure your electronics don't die! If you're travelling on the Amtrak, be sure to take advantage of the outlets on the train and the bus. The outlets on the train are along the wall, and most Amtrak busses have outlets in between underneath the seats. A lot of people don't know about the outlets on the bus, so be sure to keep a look out for those as well.
I hope my tips helped those of you who are preparing for the journey home! Be sure to travel safe, and I wish all of you a happy Thanksgiving!
FALLing Into Nostalgia
Its always a special time.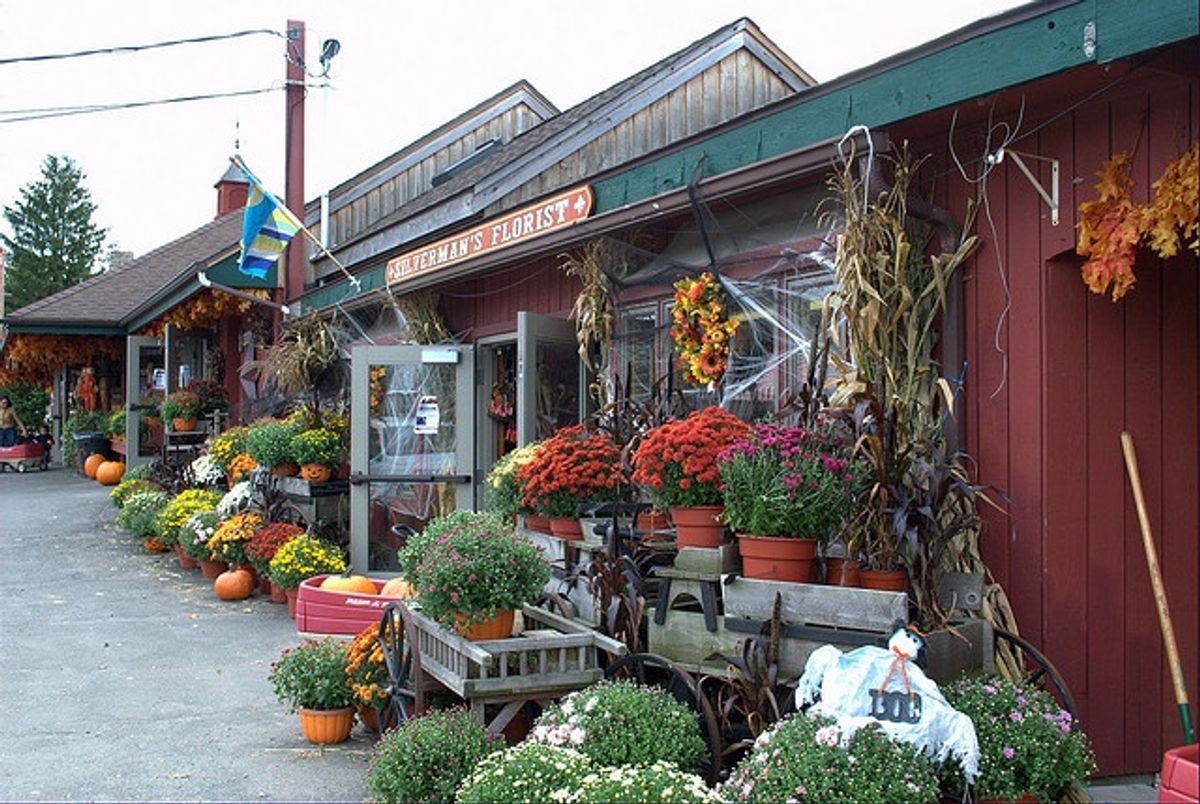 Living in Washington, D.C. is an amazing experience and the city offers so many opportunities that enhance my college experience everyday. Living in the same city as our president and living blocks away from our national monuments is inspiring, and being surrounded by ambitious and intelligent students, professors, and politicians motivates me to be the best version of myself, but still in mid October, I feel as though something is missing from this city.
It's hard to be homesick in a city as busy and distracting as Washington D.C., but when I realize I still walk to class in shorts and flip flops and when I wake up to dreary, rainy days, I realize how some of the seasonal changes of fall don't exist in this city and I start to miss the beautiful falls that I experience at home in Fairfield, Connecticut.
I had lived in Fairfield, Connecticut my whole life and it is much further north than D.C. Living in a rural and forest-filled town has spoiled me with the most beautiful and fullest falls that D.C. has deprived me of. I was lucky enough to also have a house in Easton, Connecticut, which was only a town over form Fairfield, but it entailed about a twenty-minute drive. When my mom moved there, I wasn't ready to accept the changes, but as fall came around, I started to really appreciate the twenty minutes I had to myself in my car driving through the beautiful roads of Easton.
I drove from Fairfield to Easton almost everyday and as I learned the back roads of Easton more familiarly, I started to purposefully drive off-route on my way home from cheerleading practice and silently admire the beautiful fall foliage, cherishing every minute I had to myself in that car. I would roll down my windows a little bit to catch that pleasant fall night smell that was so specific.
Every morning, I would wake up and step outside in my fall boots and light coat, catching the drift of crisp fall air and get into my car to drive to Fairfield again. As each fall morning passed, I was able to watch the leaves gradually change colors and start to cover more and more of the winding roads.
This beautiful drive passed through many farms and local markets that offered fall activities like apple picking, pumpkin picking, and corn mazes. Fall wasn't fall unless you did at least one of those things and no apple-picking trip was fulfilled without warm apple cider or a pumpkin donut. Although most people only experience the apple or pumpkin picking experience once a season, I was lucky enough to drive by the beautiful apple orchards every day. Some days before school I would even smell the cider donuts and other fall baked goods baking, tempting me to stop in and pick up breakfast before school.
In Fairfield, fall also meant cheerleading practice, Friday night football games, pep rallies, rival high school soccer games, and a lot of school spirit, and without any of that at GW, I start to miss all of what fall entailed and I become a little bit nostalgic. As much as I have fallen in love with D.C., fall just isn't the same here without the nature, trees, orchards, and school spirit. The closest thing I've experienced that relates to fall is buying a pumpkin spice latte from Starbucks, but that just isn't the same as a fresh pumpkin donut or warm apple cider. As November approaches, and I still have yet to notice any seasonal changes and have yet to participate in a fall activity, I really miss my hometown in general at this beautiful time of the year and would do anything to drive that route from Fairfield to Easton that captured all of the best parts of fall so magically
Source https://www.wanderlust.co.uk/content/britains-wildest-places/
Source https://themysteriousworld.com/most-wildest-places-on-earth/
Source https://www.theodysseyonline.com/top-10-places-would-love-visit