Best Places To Visit In Europe In November
November might not be an obvious month to take a city break in Europe, but don't totally dismiss the idea.
It's actually a great time to visit some of those perennially popular destinations such as Rome and Athens, as visitors are far fewer during this low season month.
Also, the crazy temperatures of the peak summer months make walking around a lot easier!
10 Awesome European Cities to Visit in November
I've chosen 10 of the best cities in Europe to visit in November to take your pick from. Obviously, I'm biased towards my adopted home of Athens, but don't let that put you off considering these other destination choices!
Here's some of the best places to visit in November in Europe.
1. Budapest, Hungary.
Budapest in November will offer you one of the most stunning autumn experiences in Europe. While the city is typically on the colder side this time of year, Budapest has more than enough to make the trip worth it.
From thermal baths to warm your bones, to the Budapest Christmas market to raise your holiday spirit, this European city offers one of the most stunning holiday experiences.
You can walk the old city with a traditional Hungarian Chimney Cake, and after that, a hearty bowl of goulash. Traditional Hungarian cuisine is amazing!
Better still, Budapest experiences a seasonal low in tourism around November. So visits to the parliament house, castle, and old city will be far less crowded.
Budapest also offers world class cafes, and coffee houses. There are few things better than sitting in the crisp autumn air, enjoying a hot coffee, and the old world feel.
Budapest has everything you need for a perfect visit to Europe in November.
Make the most of your time in this magnificent city by taking a walking tour: Budapest Vampires and Castle tour.
2. Rome, Italy
With its stunning architecture and historic sites, Rome needs little introduction, and offers a lot in the way of live entertainment for visitors in November.
You can go watch a thrilling football match from one of Rome's two teams, AS Roma or S.S Lazio. You could also go see a live concert at the world famous Teatro dell'Opera.
Rome is not a city that is short on sport and culture!
In addition, the world famous sights of Rome are beautiful to see year round.
With tourism numbers at a low during the month of November, crowded places like the Colosseum or the Borghese Gallery in the historic city centre will be much more pleasant to visit during November, than they would be in June.
November is the time where Rome begins to cool off quite rapidly. Temperatures in Rome during the month of November are usually around the 15c – 19c mark making it one of the best places to go in Europe in November for warm weather.
While you will get plenty of sunshine, make sure to pack an umbrella just in case! November does see a slight increase in rain for Rome.
But don't let the cooler weather deter you from seeing this ancient city in Italy. Rome will still offer you a once in a lifetime experience, and is one of the best destinations in Europe to see in autumn.
3. Gdansk, Poland
While most visitors to Poland would choose to visit Krakow or Warsaw, Gdansk offers plenty for the autumn tourist to enjoy.
Gdansk is a small, and cozy port city located in the north of Poland, on the Baltic sea. This city offers vibrant architecture, wonderful holiday markets, and plenty of Polish delicacies to leave you feeling stuffed to the gills!
You can enjoy beautiful sea side restaurants for a romantic evening, and a bustling nightlife in near by Sopot. While Gdansk may not be the first city that comes to mind for a Polish vacation, it certainly is a great one.
Gdansk is a tri-city area as well. So you will have plenty of things to explore between Gdansk, Sopot, and Gdynia. All three are just a quick train ride from each other!
Not to mention, giving traditional Polish vodka a try while you are there. It will surely be the medicine you need to keep the chill away in this Baltic coastal city in November.
Check out these day trips in Gdansk: City cruise and sightseeing
4. Prague, Czech Republic
Prague is truly one of the most stunning cities in all of Europe, year round. In Prague you will find rich culture, breathtaking views, and one of the best night life scenes you will find on this list.
The Czech Republic is known for its world class beers, it's top notch hospitality, and lively nightlife.
The month of November in Prague is chock full of festivals as well. Including the St. Martins's Day Festival on November 11th. This is the celebration of the first wines from the autumn harvest.
You will be able to visit the wineries across the city and taste their amazing selections of wine in the crisp autumn air.
In addition to these festivals, Prague will also offer you plenty in the way of exploration.
From the Gothic city of Kutna Hora to the east, to the world famous Charles Bridge. If architecture is what you wish to see, Prague will leave you breathless.
5. Munich, Germany
Munich isn't just known for it's famous Oktoberfest. There is plenty more to this Bavarian capital than just drinking beer!
Munich offers a rich and interesting history, with museums open year round for you to enjoy. In addition, Munich is host to some of the must dazzling circuses you will ever find in Europe, including the Circus Krone.
In addition to these stunning attractions, you can also unwind in world class Saunas. Munich is home to some of the most visited saunas and public baths in the world.
Trust me, experiencing the holiday wonder of Germany from a luxuriously sauna in November, is not something you want to miss.
Want an off the beaten path town to visit in Germany? Try Ulm.
6. Sofia, Bulgaria
This capital city of Bulgaria traces its roots back over 2,000 years, with influences from Greek, Roman, Ottoman, and even Soviet cultures.
While weather in Sofia can be quite unpredictable in November, the capital of Bulgaria and its buildings are wonderful to witness no matter what.
Whether with a thin layer of snow, or crisp autumn leaves, sights such as the Medieval Boyana Church, the bustling Vitosha Boulevard. and the National Palace of culture are stunning.
The average temperature in November for Sofia hovers around 10 c during the day. So a nice jacket, a scarf, and a cup of coffee will be all you need to enjoy the beautiful Bulgarian city of Sofia.
In terms of avoiding crowds, Sofia is one of the best destinations in Europe in November to travel to.
7. Copenhagen, Denmark
While Scandinavia is known to be extremely cold, a trip to Copenhagen in November is more than worth it. Copenhagen does autumn celebrations as well, or better, than almost any place in the world.
The 175 year old Tivoli Gardens is a must see during a Europe visit in November. Opening in Mid-November, Tivoli is transformed into a Christmas wonderland unlike any you have ever seen.
With thousands and thousands of lights, rides, attractions, and a warm spiced wine, Tivoli makes a trip to Copenhagen worth it all by itself.
While Denmark is typically lacking in sunlight during the autumn-winter season, Copenhagen combats this marvelously with it's array of lights, markets, sights and smells to make sure the holiday season is alive and vibrant in Copenhagen.
If you're looking where to go in November in Europe, Copenhagen could be a good contrarian choice.
8. Lisbon, Portugal
Most people associate southern Europe with summer holidays, but the cool city of Lisbon is a pleasure to visit outside the traditional tourist season.
The Baixa district of Lisbon, Portugal, is one of the most wonderful places to visit in Europe, and Baixa in November is even more extravagant.
Alight with thousands of twinkling lights, and a giant Santa Clause, this vacation getaway becomes a true holiday wonderland seemingly over night.
Lisbon also offers a range of festivals to see and experience in the month of November, including the amazingly diverse Super Bock em Stock festival that offers any type of music you could ever want. Or the Lisbon & Sintra Film Festival that showcases films that will appeal to even the most experienced of film goers.
Lisbon is also famous for its delicious autumn street foods, including roasted chestnuts served in a newspaper. This city is also one of the few places in Europe to get some half-decent sun in November, so make the most of it!
You will never run out of treats to try as you explore this amazing city in Portugal.
9. Paris, France
Paris is considered by many to be one of the hubs of culture for Europe. If fine art, 5-star dining, and dazzling architecture are what you are seeking, Paris has it all in spades.
While on average, the city of Paris sees rainfall for about half of the month of November, don't let that stop you from going. A pair of rain boots, a jacket and an umbrella are all you need to comfortably experience this city in autumn.
A nice glass of Vin Chaud, (mulled wine) will do wonders to keep you warm and in good spirits.
You will want to visit the classic Butte Bergeyre vineyard, and enjoy the late autumn colors. As well as the Salon Du Chocolat in the beginning of November to satisfy your sweet tooth.
In November you will also see decreased lines at the more popular places such as the Louvre Museum, and the Palace of Versailles. So make sure to add Paris to your autumn European trip, as it's one of the best places in Europe to visit in November.
Check out these city experiences: Eiffel Tower Tickets and Tour
10. Athens, Greece
Last but not least, my home town of Athens! Athens is, arguably, one of the best places in the world to visit during the month of November. Well, I'm happy to argue it anyway.
The temperatures are still pleasant enough in early November, as the cold weather doesn't really kick in until December. This makes it probably one of the warmer cities in Europe in November.
As it's off season, the cruise ships have stopped arriving which means there are far fewer crowds in the historic city center. This means that the historic sites, such as the UNESCO World Geritage Site of the Acropolis are a pleasure to visit in November!
Athens is one of the most visited cities in Europe for tourists, so going in November could be just the right recipe for a less 'crowded' experience of the city.
You will also find the price of hotels in Athens to be a bit more reasonable in November, rather than in the more busy tourism months. Stay in the historic centre, and you'll find all the main attractions within walking distance.
I've got extensive guide to Athens you can access by starting here: Ultimate Guide to Athens.
Best Christmas Markets in Europe
Starting at the end of November, European countries start hosting Christmas Markets. First time visitors to Europe love the experience! The best places to visit in Europe in November for Christmas Markets are:
Basel (Switzerland)
Budapest (Hungary)
Poznan (Poland)
Vienna (Austria)
Brussels (Belgium)
Trier (Germany)
Dresden (Germany)
Madeira (Portugal)
Manchester (United Kingdom)
From mid November on, the Christmas lights are normally lit in many cities in Europe. If you are visiting the UK during the winter months, you'll love the lights of this vibrant city in areas such as Carnaby Street, Kew, South Bank, and Regent Street. London can be a great winter getaway destination to experience the early Christmas spirit!
FAQ about where to visit in Europe in November
Some commonly asked questions about the best destinations to visit in November in Europe are:
Is November a good time to visit Europe?
November can be quite a chilly month in Europe, but there is always something to see and do. November is a great month for city breaks in particular, as there are fewer tourists around and hotels are cheaper.
Where in Europe is warm in November?
The southern countries such as Cyprus and Greece are the warmest countries in Europe in November. The absolute warmest destinations in Europe would be the Canary islands.
What is the best European country to visit in November?
Overall, Cyprus may be the best country to travel to in November. There's plenty of sightseeing to do in Paphos and other areas, and the weather may be warm enough for some to sunbathe and swim.
What is there to do in Europe in November?
There's always plenty to do in Europe, and November would be an ideal month to visit for culture vultures. Consider museums, festivals, markets, and shows when planning your European vacation itinerary for November.
Where to go in Europe in November
If you enjoyed this guide on the best European cities to visit in November, please share it on social media You'll find sharing buttons in the bottom right hand corner of your screen.
– Dave Briggs
Dave is a travel writer currently based in Athens in Greece. In addition to creating this travel blog to the best European cities to visit in November, he's written hundreds more guides to other destinations in Greece and Europe. Follow Dave on social media for travel inspiration from Greece and beyond:
Leave a Reply Cancel reply
About Dave's Travel Blog
On this travel site, you'll find detailed guides and tips on traveling to Greece, as well as bikepacking blogs about cycling around the world. Dave's Travel Pages is an essential resource for planning trips to popular destinations like the Greek islands as well as preparing for adventures in off the beaten path destinations.
Find out more about Dave Briggs and this blog by clicking here
Recent Travel Posts
Bike Problems – Troubleshooting And Fixing Your Bicycle
How to keep a bike from rusting outside
Why Is My Bike Hard To Pedal? 9 Reasons Why & How To Fix It
Where to clamp your bike on a repair stand
Dave's Travel Pages has a number of affiliate links placed within the travel blog. If you decide to buy items through these links, you will be helping Dave to fund this site and perhaps the next adventure. More importantly, it doesn't cost you anything extra. Win win – we like that!
The 15 best places to travel in November 2022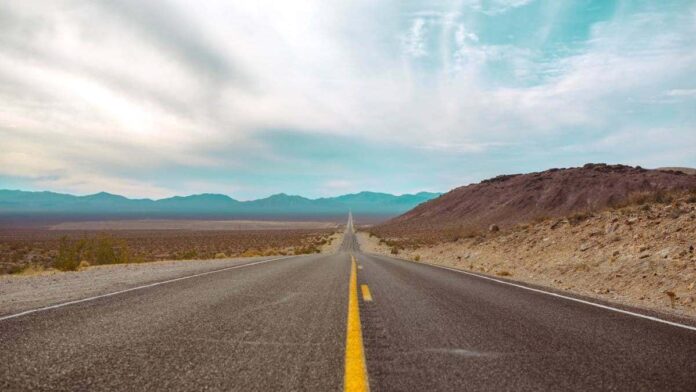 November is a time when seasons change, with different countries experiencing different weather climates. This definitely throws out more travel options for tourists to choose from. For those who want to experience a warm summer destination, they can visit Brisbane or Bangkok. Whereas those who love to experience the cold and chilly season can visit countries like Korea or even Switzerland.
Planning a holiday around this time can be a bit frustrating for those who face sky-high plane ticket prices during this season. However, if you know the best places to travel in November, this can be a wonderful month to vacation.
Here we have compiled a list of the best places to visit in November 2022, do check it out below!
Here are the best places to travel in November
Best places to visit in November in Asia
Best places to travel in November in North America
Best places to visit in November in Europe
Best places to travel in November in Africa
Best places to visit in November in Asia
Bask in the allure of the Festival of Lights – Bagan, Myanmar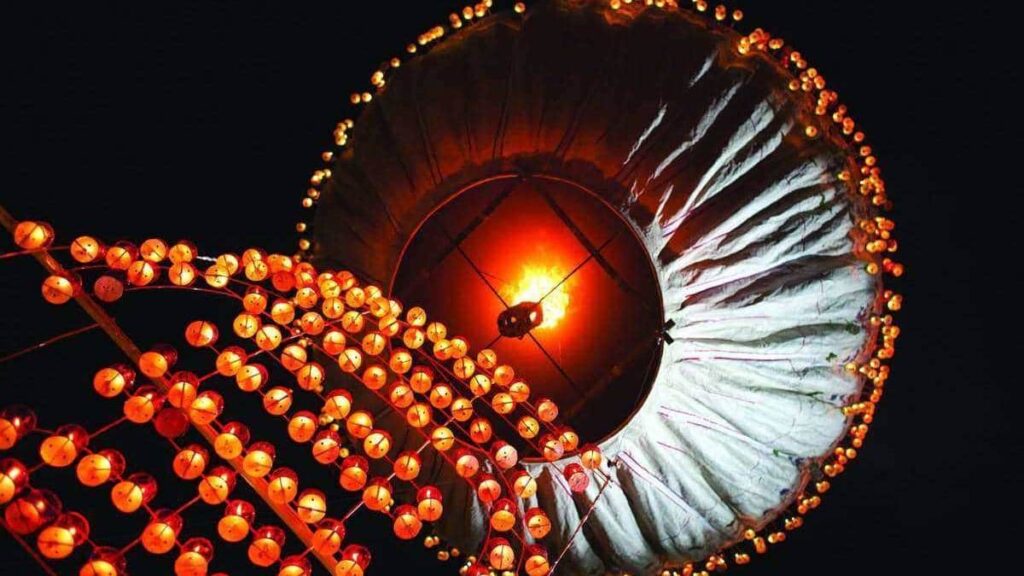 Visit Bagan in November and experience its hot air balloon festival
Travelling to Myanmar, a country where the largest concentration of Buddhist temples and stupas exist is an immersive experience for those who love exploring culture. Though not the first country that comes to mind, it is one of the best places to visit in November.
Myanmar is also one of the best places to travel in November for one particular reason: the Taunggyi Tazaungdaing hot air balloon festival in Bagan. Marking the end of the rainy season, the breathtaking festival is filled with illuminated hot air balloons taking flight over the sea of ancient temples.
READ MORE: Bagan and its festival made it to our list of places to visit before you die
Experience of cultural tradition-meets-modernity – Bangkok, Thailand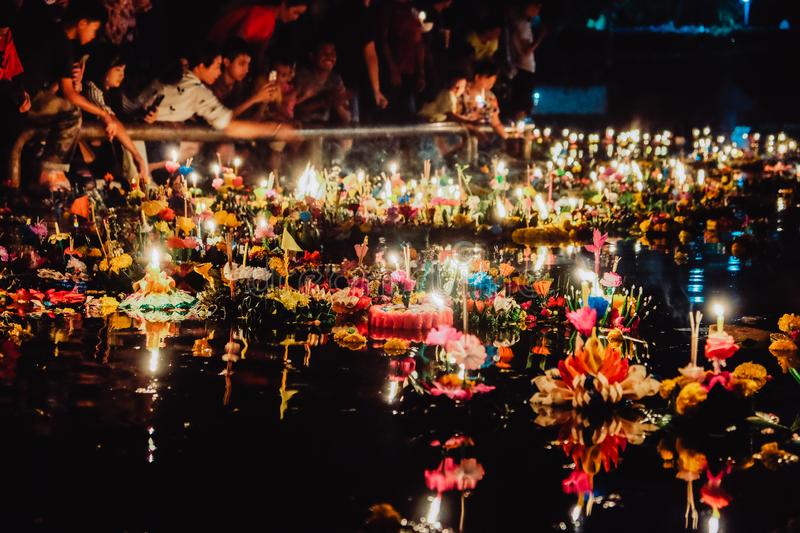 Thailand's Loy Krathong Festival is the most picturesque festival due to its beautifully decorated candles in November
Thailand is a fantastic country where it is hot in November with around 9 hours of sunshine every day. What makes November a notable time to visit the "Land of Smiles" are celebrations like the Yi Peng Lantern Festival and the Loy Krathong Festival.
Both festivals are visual bliss due to the wonderfully lighted candles while watching thousands of golden lanterns glow under the night skies.
READ MORE: Explore the Land of Smiles with our complete Thailand Travel Guide
A dream destination for water activities and tranquil vibes – Maldives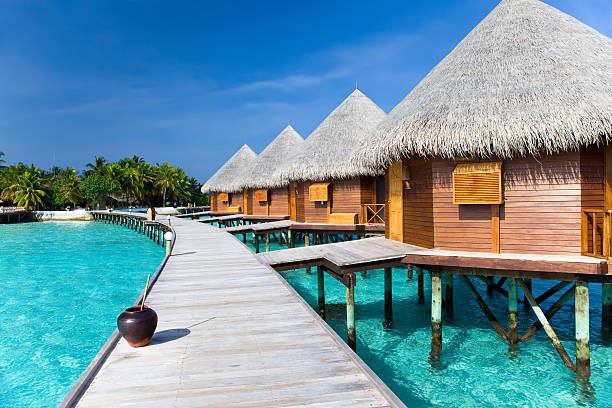 The Maldives is the perfect destination for a dip in the pool and scenic views in November
November is arguably the best time to visit the Maldives since it has a tropical island that is best for beach lovers and those who want a relaxing time to enjoy the tranquil and pretty views. Apart from that, the Maldives is also a hot spot for water activities and adventures such as scuba diving, snorkelling and even watching the manta rays.
Also, during this time of the year, Maldives is marking the start of the dry season with warm temperatures and clear skies, offering ideal weather for your stay in the Maldives.
For those who enjoy island hopping, you can head to Male Island for the glitz and glamour, Maafushi Island for an experience with the Maldivian culture, Kuredo Island for a unique dine-in under the waters, or even Biyadhoo Island for a chance to enjoy scuba diving.
In November, Maldives experiences a generally dry season which leads to a warm and sunny destination for tourists. This would be a good time for parasailing due to the great weather. Not to mention, Maldives has its very own unique nightlife as well! Other than the typical clubbing and bar hopping options, Maldives is known to have crab racing and a jungle cinema as well!
Live the tropical beach life before the crowds hit – Goa, India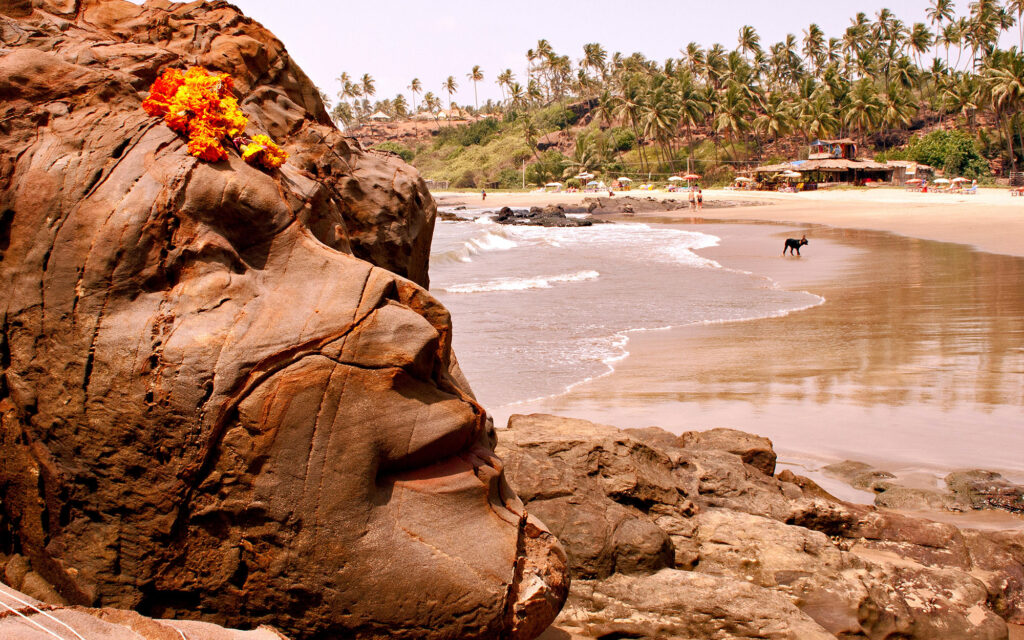 F0G3DP Shiva Rock Carving at Vagator Beach Goa India
Another amazing Asian place worth visiting in November is Goa in India. An ideal tropical beach destination, Goa is perfect this time of the year if you want to ditch the rains as well as the crowds.
Goa is mostly rainy throughout the year but you can expect dry days in November. Also, right before the holiday season, you are able to avoid the Christmas and new year crowds.
However, you still get to catch a glimpse of the early-stage decorations. Another added bonus is that you can get great deals on hotels during this time of the year in Goa.
READ MORE: Find out why Goa is also one of the best places to go for Christmas and New Year's Eve
Most beautiful island with its unique atmosphere and nature – Jeju-do, South Korea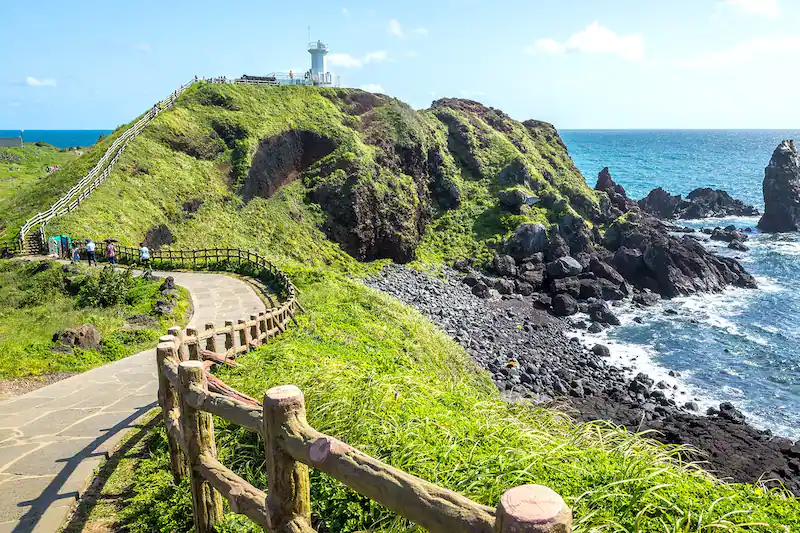 With its ideal weather, Jeju-do is one of the best places to travel in November
Asia has many fun destinations that have ideal weather during November. To enjoy a breezy yet warm climate, do check out Jeju-do, the biggest island that is located southwest of the Korean Peninsula.
At Jeju-do, there are many activities for you to do including horseback riding, enjoying the exquisite views of famous landmarks like Seongsan Ilchubong and Hallasan Mountain, plucking Jeju oranges from the farm, and entering the world's longest stone maze for some fun and challenge.
Generally, Jeju-do is one of the go-to places for foodies as it has a wide variety of local dishes and delicacies. From their famous native black pig grilled dishes to fresh and yummy seafood abalone porridge that's served with huge chunks of abalone fresh out from the sea, and even aesthetically pretty cafes to dine at!
READ MORE: Here's a food guide that serves Muslim-friendly restaurants in Jeju-do.
Best places to travel in November in North America
The place for family bonding and outdoor activities – San Diego, California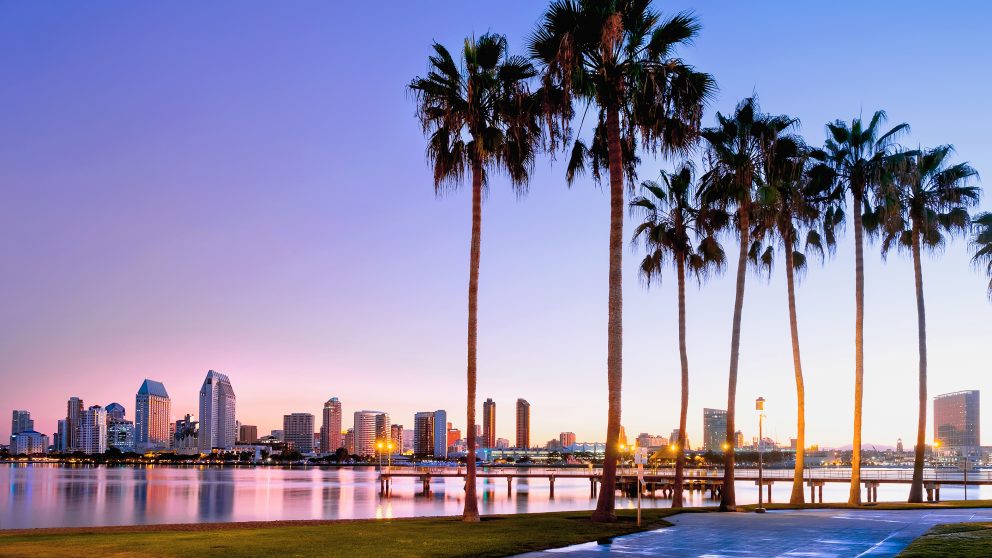 San Diego is the ideal November destination due to its warm and cuddly weather
One of the best places to travel in November is the US, or specifically the west coast, because of the pleasant autumn weather combined with the joy of family gatherings and outdoor activities.
Travel down to the Pacific coast of California, San Diego where the annual San Diego Bay Wine + Food Festival is held, featuring world-class wineries and spirits together with fine dining restaurants, food, and many more. Do visit La Jolla as it is one of the best attractions that is visited by both locals and tourists. Bring your cameras along as there are lots to take from the beautiful views along the coast, and even up-close views of the seals and sea lions at the La Jolla Cove.
READ MORE: Celebrate the biggest beer fest week in San Diego!
Watch the migration of polar bears in Churchill – Manitoba, Canada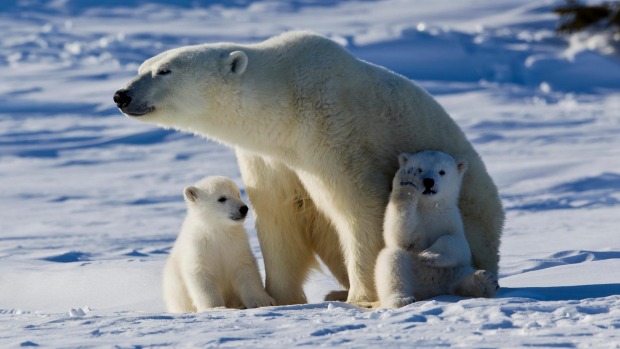 Watch a polar bear migration when you visit Manitoba in November
In Manitoba, Canada, there is a place called Churchill. This humble town is home to over 900 polar bears, making Churchill the polar bear capital of the world. During November, the polar bears migrate to the peninsula where they hunt for seals out on the open ice.
For a chance to witness these rare, amazing bears, tours are available. You also have the option to find your own spot in the tundra and watch the bears by yourself. So if you're thinking about where to travel in November, look no further than here.
READ MORE: Explore the best and largest zoos in the world
Spiritual inspiration and healing trip – Sedona, Arizona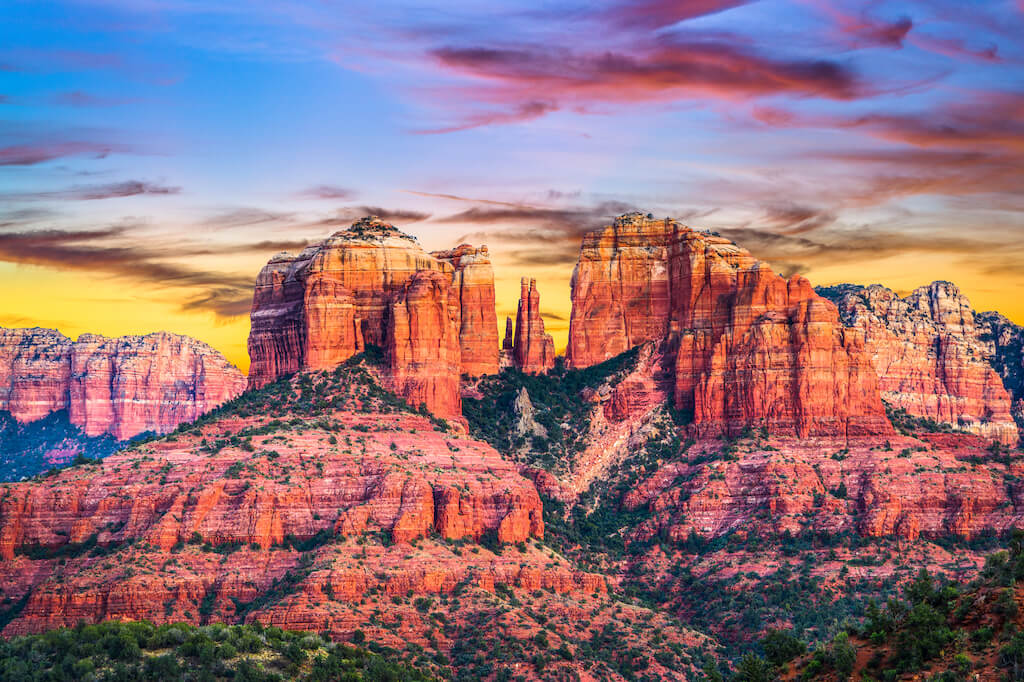 November is a great time to visit Sedona, Arizona for a healing trip
Apart from the famous Grand Canyon National Park, Sedona is another great destination that is surrounded by famous rock formations and it is one of the most relaxing places for meditation and healing retreats.
By this time of the year, backpacking permits are still available and though winter is starting to arrive slowly, it still holds perfect weather for outdoor adventures like hiking and mountain biking, and one can even rent an ATV to jeep through the panoramic views of Sedona.
With its multiple bands of layered red rock hiding millions of years of geological history, the Oak Creek Canyon is a sight to behold.
For sure, one can't miss out on Sedona's award-winning spas and therapeutic massages! As Sedona is known as a spiritual mecca for those seeking rejuvenation, healing, and spiritual relief, one can go for their unique psychic reading or even a one-of-a-kind shamanic experience journey to help you reset and reconnect the purpose of your life.
Being one of the destinations for a world-class shopping and dining experience, check Tlaquepaque Arts & Shopping Village – a Mexican village-inspired shopping experience located just along the Oak Creek
Take a leisurely break at The Big Island – Hawaii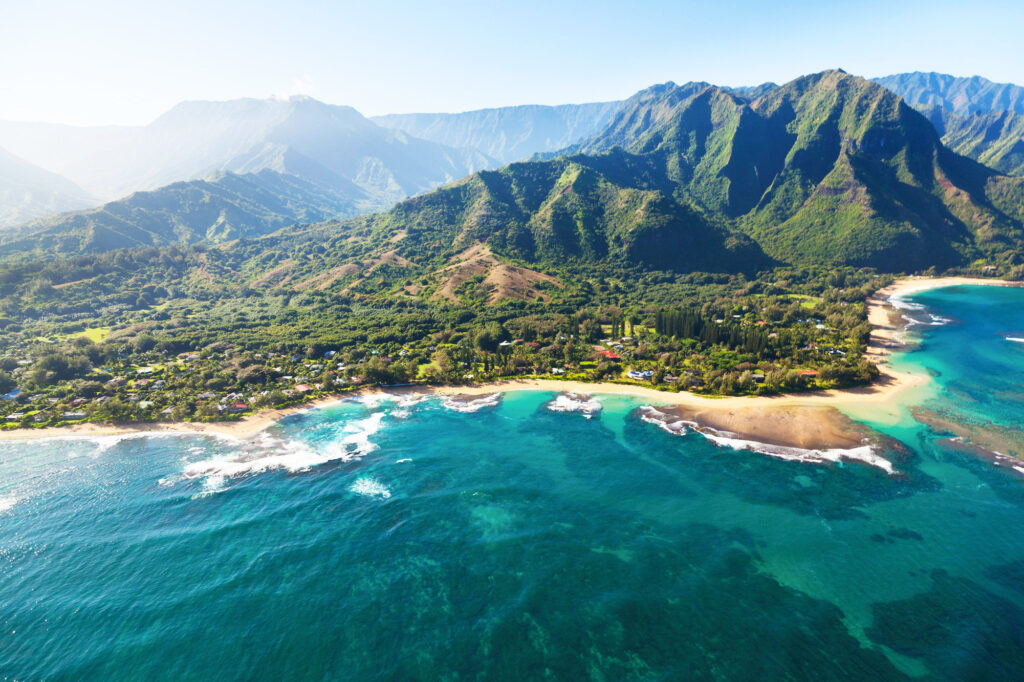 The Big Island of Hawaii is one of the best places to travel in November for water sports lovers
Another amazing place to visit in the month of November in North America is the Big Island of Hawaii. If you want to spend a relaxing getaway just before the holiday season begins, this Hawaiian island is your perfect beach destination with unique spots to sunbathe and float.
If you love water sports, you can enjoy snorkeling with manta rays at night and surf Kailua-Kona hot spots. You can pamper yourself at spas with ancient Polynesian healing traditions, such as volcanic mud wraps and lomi-lomi massages.
READ MORE: Hawaii is also one of the best places in the world for swimming with dolphins
Take your kids to the Walt Disney Resort – Orlando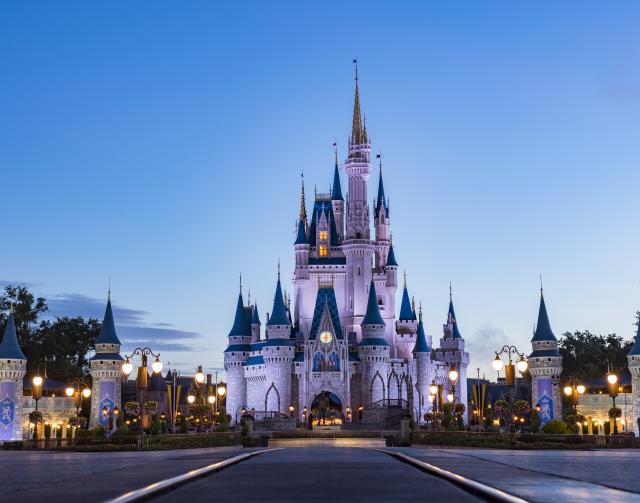 Orlando is the perfect place for a November family holiday
With an average temperature of around 29-30℃ in the month of November, the theme park capital of the world and home to the Walt Disney World Resort, Orlando is perfect for exploring in the month of November.
The chances of rain are really low and there is a significant drop in humidity. This is an ideal time to take a break with your friends and family and enjoy fun rides and immersive shows at some of the world's best theme parks in Orlando.
Spend your time there and take many pictures together with famous Disney characters, challenge yourself by taking on the rides at Expedition Everest, or even conquer your fears through the scariest ride at Twilight Zone Tower of Terror.
READ MORE: Find out what are the best amusement parks in the world
Best places to visit in November in Europe
Take a sunny adventure in Fuerteventura – Canary Islands, Spain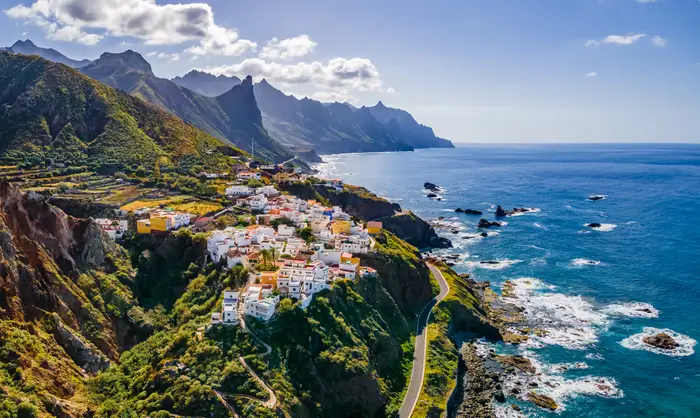 Escape the November cold and visit the Canary Islands
Thought November was cold? Visit Fuerteventura, the largest of Spain's Canary Islands, and you will have your mind changed. With warm sunshine year-round and sandy-white beaches, Fuerteventura is a holiday favourite destination where it is hot in November.
Glimpse rare birdlife in Lobos Island, jump into a park adventure at Oasis Park or enjoy the peaceful, secluded beach at Playa de Cofete.
Vintage-looking attractions and aesthetically pretty place – Madrid, Spain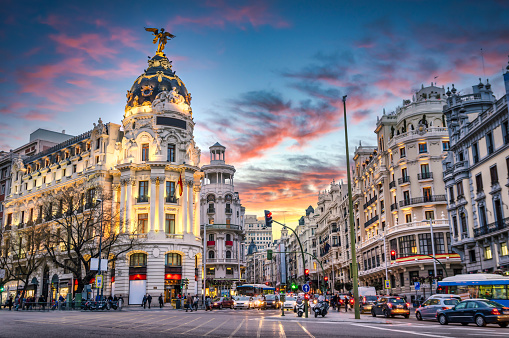 Madrid, Spain in November is crisp and chilly
Known for its famous architecture, museums, food places, and many more, Madrid is the top destination to visit due to a huge range of things to do. With lesser crowds in November, it is a good time to visit famous tourist attractions to beat the crowd.
Calling out all foodies out there, check out one of the world's oldest restaurants that hold the Guinness World Certificate, Sobrino de Botin a tavern-style restaurant that serves delicious suckling pig and roasted lamb.
A must-see attraction would be the Prado Museum which features famous painting collections including the Velázquez, El Greco, and Hieronymus Bosch.
READ MORE: Did you know the Netflix Series "Money Heist" was filmed in Madrid, Spain?
If you love the snow, visit Tromso, Norway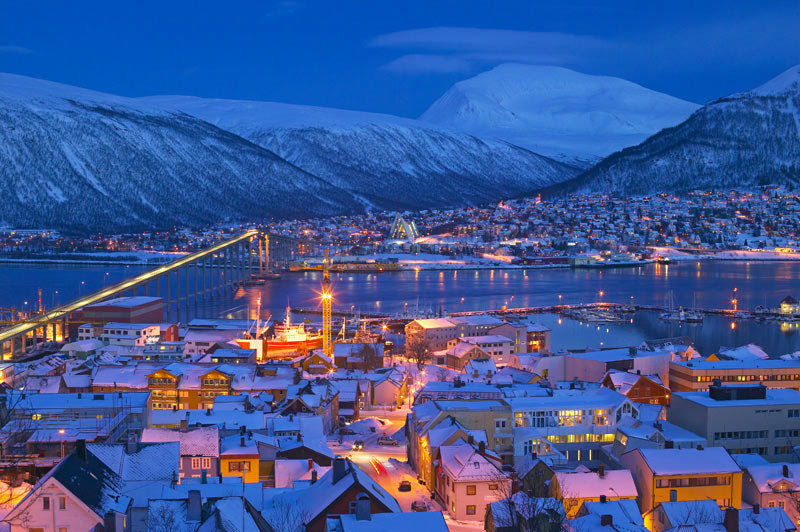 Go for an early winter vacation in Tromso in November
If you love snow, Tromso is probably one of the best places to travel in November. Snow everywhere, sparkling lights, Christmas shops, and outdoor winter activities– Tromso offers everything you wish for in a winter wonderland.
The Polar Museum is another attraction to look out for as it tells you the history of the risky Arctic trapping, Arctic Cathedral, Polaria, etc. Another must-visit is the Northern Lights as it is one of the checkpoints of everyone's bucket list! Watch the Aurora Borealis and it is an experience worth remembering for the rest of your life.
READ MORE: More hidden gems are located in Tromso, Norway.
Best places to travel in November in Africa
Immerse yourself in the Roman-era history in Cairo, Egypt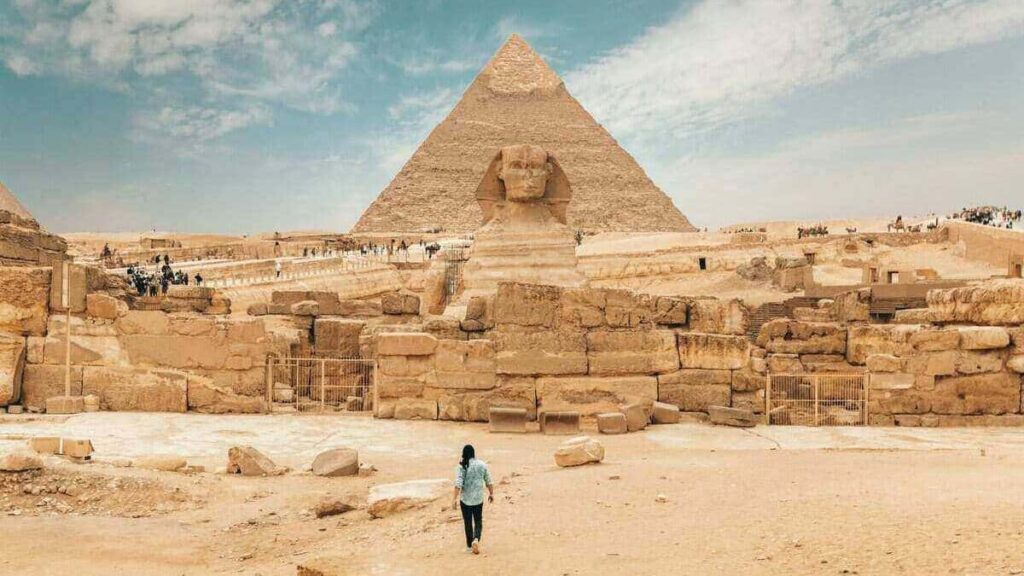 Cairo is one of the best places to travel in November for History lovers
A perfect destination for history lovers, Cairo is another ideal destination to explore in the month of November as during this time the heat drops down to a bearable level and winter tourism is still a bit further away. So you get to avoid the crowds and explore amazing historical monuments in comfortable weather conditions.
You can begin your holiday with the Museum of Egyptian Antiquities, home to one of the world's top collections of ancient artefacts – an array of mummies, to jewellery and pottery to tools of ancient Egyptian daily life.
For archaeology enthusiasts, Old Cairo is home to a Roman-era defensive enclosure with the Coptic Museum, intricate old churches, and a quaint convent.
READ MORE: Did you know Cairo is one of the largest cities in the world?
Live the island life amidst lush green topography and vast seas in Cape Verde Islands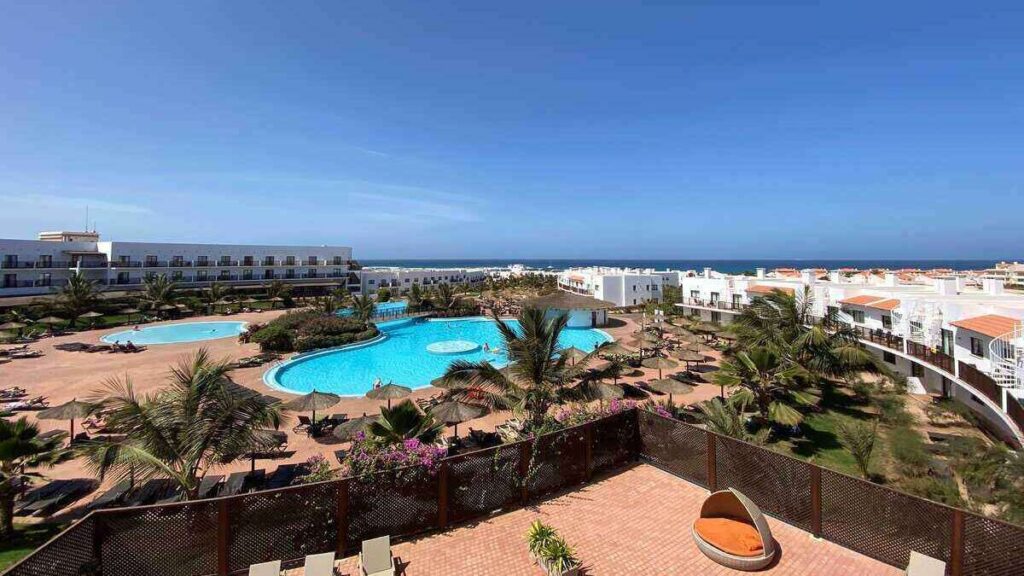 Cape Verde and its tropical beaches are the perfect destination for November
Home to around ten main islands and a host of small islets, located on the west coast of Africa, the Cape Verde Islands are perfect for a November tropical holiday.
With mild temperatures, the days are generally windy. The weather can get a bit dry this time of the year, so we recommend bringing moisturisers along with sunblock.
With enjoyable weather and a drop in tourists, November is an excellent month to travel. The best places to visit in November are found all over the world where endless beaches, thrilling festivals, stunning wildlife, and perfect climate come together.
Despite being at the cusp of winter, the subtropical climates in many parts of the world during this time are simply begging for you to visit.
38 Prettiest Warm Places in Europe in November + Hidden Gems [2022]
Looking for the best warm places in Europe in November? In this article, you'll find plenty of diverse destinations all across the continent, from beachy escapes to balmy cities. You'll also discover plenty of hidden gems – secret spots to enjoy hot weather in Europe in November.
For each destination in this guide, you'll learn about the best things to do there, as well as special festivals and events taking place there in November. Expect lots of insider tips, too!
Disclosure : This article contains affiliate links. If you make a purchase after clicking one of these links, I earn a small commission at no extra cost to you. You can learn more about this in my disclosure policy.
Where is the Warmest Place in Europe in November?
The hottest place in Europe in November is Tenerife in the Canary Islands (Spain), with an average temperature of 64°-73°F (18°-23°C). The Canary Islands have no real winter, and you can enjoy many outdoor activities there in November just like you would in the summer.
Spain is the warmest country in Europe in November, with plenty of spectacular cities on the mainland to catch the winter sun, too. In this guide, you'll find a lot of details about visiting Tenerife and Spain in November, as well as many other warm European destinations.
Tenerife in the Canary Islands, Spain – the hottest place in November in Europe
Hot Places in Europe in November: Overview
Here's a quick summary of the warmest places in Europe in November. These are just a few of the destinations mentioned in this guide, but they stand out for various reasons.
☀️ The warmest place in November in Europe: Tenerife, Canary Islands (Spain)
The best warm place in Europe in November for festivals: Sardinia, Italy
The best warm beach destination in November in Europe: Corfu, Greece
The best warm city break in November in Europe: Seville, Spain
The best warm place in November in Europe for adventure: Madeira, Portugal
The best warm place in Europe in November for wildlife: Gibraltar
☀️ 38 Best Warm Places in Europe in November
Hottest Places in Europe in November – Islands
38. Zakynthos, Greece
️ Average November temperature: 53°-66°F | 12°-19°C
Average rainy days in November: 9
☀️ Why visit in November: Zakynthos, Greece is known for its mythical shipwreck sites, vibrant beaches, and delicious local cuisine. It's one of the best warm European destinations in November due to the cheap accommodations and car rentals, as well as mild weather and no crowds.
Discover a mythical shipwreck: November is a good time to experience one of Greece's most captivating spots: the shipwreck on Navagio Beach (AKA "Smugglers Cove"), on the coast of Zakynthos. Only accessible by water, you can charter a private boat to this beach and admire its turquoise waters without any other tourists.
Feast on Greek culture: Zakynthos Town is bursting with authentic Greek culture to enjoy. Pop into the indie boutiques along Alexander Roma Street, and hike to Bohali Castle overlooking the town for sweeping views. Don't miss sampling Zakynthos' famous extra virgin olive oil at Yard of Taste.
Insider Tip: Zakynthos is home to the biggest Greek flag in the world. This waving flag is located on a clifftop, right above stunning blue waters. Be sure to catch a glimpse of it from a boat!
WHERE TO STAY: Villa Bella Sole (⭐️ 9.6) | Phoenix Hotel (⭐️ 8.7)
37. Hvar, Croatia
️ Average November temperature: 52°-62°F | 11°-17°C
Average rainy days in November: 8
☀️ Why visit in November: The Adriatic island of Hvar in Croatia is a historic, turquoise-watered destination for savouring the finer things in life. Its charming port towns, historic fortresses, and scenic vineyards are easier to explore and enjoy without crowds in November.
Sip on local beverages: The local flavours of Hvar can be best enjoyed in the charming oceanside town of Jelsa. Join Hvar Tours for wine tasting and local bites at two spectacular wineries. Or, head for Tarantela bar in Jelsa's main piazza to savour Croatian coffee culture.
Get lost in cobblestone streets: Grad Hvar offers a dreamy, old-world charm. Climb into the secret stairwells and cosy cobblestoned streets. Admire its large, Renaissance St. Stephen's Square, taking in the impressive cathedral. Don't miss panoramic views from atop the Spanish Fortress.
Insider Tip: Hvar is as loved for its beach cocktail bars and disco clubs as for its beautiful ocean scenery. Want a glimpse of the nightlife? It goes until the early morning in Grad Hvar. Visit Nautica Bar or Central Park Club for jams and drinks.
36. Sardinia, Italy
️ Average November temperature: 50°-66°F | 10°-19°C
Average rainy days in November: 7
☀️ Why visit in November: The magical Italian island beauty of Sardinia draws in beachgoers, history buffs, and those who love to get active in scenic landscapes. November is an excellent month to embrace the mild weather and quiet trails of this tranquil destination.
Enjoy fantastic views: Sardinia boasts an extensive network of picturesque hiking trails overlooking the majestic sea. Don't miss Sella del Diavolo, one of the most scenic seaside Sardinian viewpoints. Take the easy 45-minute trail from Cagliari to the summit for unforgettable views.
Celebrate local folklore: November is blessed with the three-month-long Autunno in Barbagia festival. Each weekend, celebrations connected to ancient folklore and traditions take place in various Barbagia villages. Sample torrone sweets in Tonara, try carpet weaving in Dorgali, and taste Sorgono's best wines.
Insider Tip: Curious where the rich and famous play? Visit the Costa Smeralda, northern Sardinia's 'Emerald Coast'. This stretch of luxurious white sand, blue waters, and opulent yachts is home to the Cervo Hotel, which has hosted the likes of Beyoncé and Princess Diana.
35. Canary Islands, Spain
️ Average November temperature: 64°-73°F | 18°-23°C
Average rainy days in November: 4
☀️ Why visit in November: The Canary Islands, an exotic archipelago off the coast of Africa, is home to sparkling white-sand beaches, unique wildlife, and breathtaking volcanic landscapes. Outdoor adventurers and beachgoers will appreciate November's warm, sunny weather without the summertime crowds.
Descend into a volcano: With seven different volcanoes on the Canary Islands, there's no shortage of dramatic hikes to enjoy. Head for Teide National Park on Tenerife island to climb your way into Mount Teide's volcanic crater. Or, ride the Teleférico cable car above it.
Sail a kite: Want to marvel at a truly unique, colourful festival? Head for Fuerteventura island for the International Kite Festival. Every year, hundreds take to La Playa El Burro to sail a variety of kites by the ocean, which contrast beautifully against the sand dunes.
Insider Tip: Interested in the rawest, most unspoiled Canary Island? You'll find hardly any tourists at this time of year on El Hierro island. There's a high density of volcanoes there, making it the perfect escape for hikers who enjoy serenity and solitude.
34. Corfu, Greece
️ Average November temperature: 50°-66°F | 10°-19°C
Average rainy days in November: 10
☀️ Why visit in November: Corfu is home to some of the lushest natural scenery, beautiful white sand beaches, and captivating historic landmarks in Greece. November weather is mild, which makes visiting the most scenic natural gems and charming cultural attractions very pleasant.
Step inside opulent landmarks: Corfu is home to historic palaces, castles, and monasteries that will leave you in awe. Take a guided tour of the magnificent Achilleion Palace overlooking the mountain village of Gastouri, and don't miss the 13th-century Angelokastro Castle, dramatically perched on a cliffside.
Discover where old meets new: Old Town Corfu is a delightful melding of modern culture and historic marvels. Explore world-class collections at the Museum of Asian Art, and stroll the Esplanade to shop among its colourful Neoclassical buildings. Then, step into the past at the Old Fortress.
Insider Tip: Want to visit something unique and enchanting? Make your way to the 17th-century Vlacherna Monastery, nestled on a small inlet you can only access by footpath or boat. Admire its mystical, whitewashed beauty.
WHERE TO STAY: Joseph Apartment (⭐️ 8.9) | Acanthus Blue (⭐️ 9.6)
33. Ibiza, Spain
️ Average November temperature: 52°-66°F | 11°-19°C
Average rainy days in November: 5
☀️ Why visit in November: Ibiza, Spain is renowned for its upscale nightlife, white sand beaches, crystal waters, and hip markets. November is the perfect month to avoid the tightly-packed crowds of peak season and uncover the authentic side of Ibiza's heritage and culture.
Feast at a food festival: Renowned restaurants in the luxurious resort town of San Antonio come alive for the Sabor Food Festival in November. Nearly 40 restaurants come together to celebrate local ingredients by serving authentic cuisine. Enjoy discounted tapas, regional olive oils, and slow-cooked lamb.
See a slower-paced Ibiza: November is ideal for discovering how locals live when they're not primarily catering to tourists. For an intimate Ibiza experience, get lost in the quaint Dalt Vila, Ibiza's old town. Climb atop the Castell d'Eivissa for panoramic ocean views.
Insider Tip: As popular as Ibiza's nightclub scene is, there's actually a secret side to it. Hang out at the Underground or Ushuaia and you'll hear whispers of hidden cave parties. They aren't advertised, so finding one requires luck and the right local intel.
32. Sicily, Italy
️ Average November temperature: 50°-68°F | 10°-20°C
Average rainy days in November: 5
☀️ Why visit in November: The old-world charm and alluring culture of Sicily makes it one of the most captivating places in Italy. November offers mild weather and affordable stays, allowing visitors to make the most of traditional festivals and accessible cultural sites.
⛲ Explore a cultural capital: Palermo is the stunning capital of Sicily. In November, you'll have total, unbridled access to its best cultural institutions. Wander the ornate halls of 9th-century Norman Palace, marvel at the gilded Cappella Palatina, and taste the delicious street food the city is known for.
Celebrate a sacred holiday: Sicily's traditions and holiday celebrations run deep. Step into a living history by celebrating Saint Martin's Day (November 11) with wine and medieval bites in Zafferana Etnea or Ragalna. Then, drop by Aretusa to see traditional Sicilian puppets in the town square.
Insider Tip: Looking to fully savour Sicily's wine season? Head for a seaside gem, the town of Taormina near Mt. Etna. Find your way into a cosy restaurant there to taste a glass of wine from the local vineyards, made with an uncommon type of grape.
31. Paros, Greece
️ Average November temperature: 59°-66°F | 15°-19°C
Average rainy days in November: 2
☀️ Why visit in November: Paros is a luxurious Greek island that will satisfy history buffs and culture seekers with its Venetian-style architecture, incredible authentic food, and scenic oceanside trails. November brings with it quieter restaurants, empty natural landscapes, and mild weather for a relaxing getaway.
⛲️ Wander a Venetian port town: Looking for a picturesque seaside town with an Italian-influenced culture? Visit Parikia. Grab coffee from Symposium Cafe, then wander the Old Town to admire its charming Venetian balconies. End the day with a traditional Greek dinner and music at Ephesus.
Savor the seaside sites: There are incredible sightseeing opportunities around Paros. Appreciate architectural and religious history at the Panagia Ekatontapiliani Byzantine church complex. Don't miss hiking the trails of Paros Park, which carry you to inspiring coastal viewpoints and the Korakas Lighthouse.
Insider Tip: The Greek island of Naxos is only a 45-minute ferry ride away from Paros, so take advantage of a day or weekend trip opportunity. Don't miss the 13th-century Venetian castle at the heart of Naxos town.
30. Gozo, Malta
️ Average November temperature: 57°-68°F | 14°-20°C
Average rainy days in November: 7
☀️ Why visit in November: The small-island serenity, historic architecture, and slow living of Gozo, Malta can't be beat. The tourist off-season of November brings with it nonexistent crowds, sunny and mild weather, and a peaceful time to learn about Maltese culture.
Embark on a pilgrimage: One of the most sacred shrines in all of Malta is found right on Gozo: the captivating Ta'Pinu Basilica. Make the pilgrimage to this Neoromantic building. Step beneath its marble canopy to marvel at the mosaics, stained-glass windows, and stone sculptures.
☕️ Glimpse into Maltese life: Want to dive into genuine Maltese culture? Head for the city of Victoria, and explore the magnificent Citadella, a Roman treasure. Then, learn more about Gozitan folklore at the Gran Castello Historic House. Finally, grab a coffee and people-watch in Independence Square.
Insider Tip: Want a quirky, adventurous way of exploring Victoria while learning about its history? Join a Go Car Tour, where you'll follow a guide in a convoy of colourful, three-wheeled cars.
29. Santorini, Greece
️ Average November temperature: 57°-64°F | 14°-18°C
Average rainy days in November: 8
☀️ Why visit in November: Santorini is home to some of the most picturesque architecture, colourful cobblestoned streets, and romantic seaside villages in the world. While accommodations and sites come at a premium during summertime, November serves up affordable costs, light crowds, and pleasant weather.
Capture a picture-perfect photo: Santorini is stunning from every angle, so you won't have to go far to capture a nice photo. With that said, for a highly photogenic spot, visit the Oia Cliffs. Snap away at the whitewashed, blue-domed homes built into the cliffs for professional-grade images.
Enjoy upscale living: Looking for classy boutiques, beautiful views, and picturesque winding streets? Visit the town of Fira. Stroll through the heart to shop local, enjoying its various caldera views. Then, take Fira's scenic trail of stairs to the small villages of Firostefani and Fira Skala.
Insider Tip: In Santorini, you'll have access to the freshest local Greek flavours. Try seafood in ouzo sauce at Argo, or locally sourced grape leaves and tomato salads at Salt & Pepper.
Read more: 10 Days in Europe: 25+ Epic Itineraries + Budget Trips
28. Mykonos, Greece
️ Average November temperature: 55°-62°F | 13°-17°C
Average rainy days in November: 6
☀️ Why visit in November: Mykonos is a magical Greek island surrounded by blue waters, glistening beaches, and quaint whitewashed towns. In late autumn, the weather is still mild and sunny — perfect conditions for exploring local culture, uncrowded beaches, and quiet tourist hotspots.
Have the island to yourself: Quiet tourist attractions make Mykonos one of the best warm places to visit in November in Europe. Have a photoshoot without dodging visitors at the bright-white Panagia Paraportiani Church, or the famous flour mills in Chora. Then, enjoy the elbow room on Platis Gialos Beach.
Step into Little Venice: One of Mykonos' most enchanting corners is Little Venice in Chora, which offers the best quaint seaside views. Start with breakfast at Cosmo Cafe, then stroll the beachfront paths. Finish with a feast of fresh seafood at Vegera or Kastro's overlooking the ocean.
Insider Tip: While many of the island ferries have shut down for the season in November, you'll still be able to utilize the ferries that head from Mykonos to Athens and Syros. So, consider taking a weekend trip!
WHERE TO STAY: Anemos Apartments (⭐️ 9.4) | Semeli Hotel (⭐️ 8.8)
⛲️ Where in Europe is Hot in November – Cities
27. Florence, Italy
️ Average November temperature: 43°-59°F | 6°-15°C
Average rainy days in November: 10
☀️ Why visit in November: Florence is beloved for its world-class art, mouthwatering cuisine, and significant historical landmarks. While this dynamic city is jam-packed with tourists in the summer months, you can enjoy shorter queues at museums and restaurants in November.
Admire world-famous art: November is an amazing time to visit some of Italy's most famous institutions. Enjoy a peaceful visit to the art museum of Uffizi Gallery, and get close to Michaelangelo's David at the Galleria dell'Accademia. Of course, don't forget to marvel at the interior of the magnificent Duomo.
Slow down Italian-style: Slower-paced Novembers in Florence allow you to enjoy the Italian lifestyle. Waste the day away at the famous Piazza della Signoria, sipping espresso from a cafe. Admire the Fountain of Neptune and Palazzo Vecchio, then savour antipasto and wine at Vini e Vecchi.
Insider Tip: For a unique aerial perspective of Florence, seek out its off-the-beaten-path rooftop bars. For upscale cocktails with a Ponto Vecchio view, visit Sesto on Arno, and for a special view of the Duomo, visit the Grand Hotel Minerva.
26. Granada, Spain
️ Average November temperature: 43°-61°F | 6°-16°C
Average rainy days in November: 6
☀️ Why visit in November: From the mouthwatering tapas to the opulent palaces and multicultural neighbourhoods, Granada is an exciting Andalusian city. November is warm and sunny, making it a comfortable month for outdoor dining and sightseeing around various palaces, courtyards, and historic districts.
⛲️ Tour an architectural wonder: Not many places draw as many people to Andalusia as the Alhambra Palace does. This extensive, ornate fortress complex was constructed in the 1200s. Take a guided tour of its magnificent courtyards and learn about its Islamic and Spanish history.
Uncover Arabic roots: Granada has a rich multicultural legacy that is best explored in Albaicin, the Arab quarter. Admire its beautifully preserved mosques as you wind through narrow alleyways and lush courtyards. Then, order sangria at Carmen Verde Luna and enjoy the complimentary tapas.
Insider Tip: Intrigued by the Arabic influences in Granada? Dive deeper by sampling Arabian tea in one of the tea houses along Calle Caldereria Nueva. Or, soak in a luxurious pool at a Hamman Arabian bathhouse.
WHERE TO STAY: La Bella Granada (⭐️ 8.8) | Anacapri (⭐️ 8.6)
25. Thessaloniki, Greece
️ Average November temperature: 43°-59°F | 6°-15°C
Average rainy days in November: 5
☀️ Why visit in November: The city of Thessaloniki is known for its ancient history, deeply rooted Greek heritage, and dynamic streets filled with shops and markets. November is an excellent month to take in a slower-paced Aegean experience without crowded historic landmarks.
Visit ancient monuments: There are a plethora of fascinating monuments around Thessaloniki to visit. Get introduced to Ancient Greece at the massive, dual-pillared Arch of Galerius. Then, explore the Ottoman Heptapyrgion Fortress overlooking the city. Learn more about this city's history at the Archeological Museum.
Attend a local event: November in Thessaloniki is graced with some world-class events. Get a front-row seat to the Thessaloniki International Film Festival and watch the magic of emerging filmmakers. Or, view a multicultural blend of art at the International Contemporary Art Fair.
Insider Tip: Looking for locally sourced, handcrafted Greek goods to take home? Browse the stalls at the vibrant Modiano and Kapani markets, then head over to Aristotelous Square for sweeping Aegean Sea views.
WHERE TO STAY: The Excelsior (⭐️ 9.2) | Grand Hotel Palace (⭐️ 8.6)
24. Monte Carlo, Monaco
️ Average November temperature: 48°-62°F | 9°-17°C
Average rainy days in November: 6
☀️ Why visit in November: Monte Carlo is known for its vibrant nightlife, luxurious beach lifestyle, and dynamic cultural events. The fun doesn't slow down in autumn as major festivals kick off and casinos stay open, making it one of the ultimate warm places in Europe in November.
Join an exciting festival: November is an excellent time to catch fun Monte Carlo festivals. Grab tickets to the Montecarlo Jazz Festival at the Opera House, and sway to the beat of legendary jazz musicians. Or, feast on mouthwatering international cuisines at the Montecarlo Gastronomy Festival.
Dive into lavish living: Coming to Monaco for the finer things in life? Have a round of gambling and cocktails at the opulent Monte Carlo Casino, or play slots at the Casino Cafe de Paris. Don't miss viewing the Prince's Palace, which was once an Italian fortress.
Insider Tip: Looking to relax after a long night of slots and cocktails? Learn some fascinating marine science at the Oceanographic Museum of Monaco. The architecture — sublime and built into an ocean cliffside — is a marvel in itself.
23. Porto, Portugal
️ Average November temperature: 48°-62°F | 9°-17°C
Average rainy days in November: 11
☀️ Why visit in November: Porto is a very scenic historic city that usually sees large crowds of tourists, especially in the summer. In November, fewer crowds and shorter queues at attractions make Porto a lot more pleasant to explore. Stunning fall foliage also adds to the charm.
Get lost in ceramic tiles: A defining characteristic of Porto is the white and blue azulejos (traditional ceramic tiles) on its many churches and buildings. Admire this stunning colourful art at Igreja do Carmo, Igreja de Santo Ildefonso, Porto Cathedral, and São Bento Station.
Catch a spectacular sunset: No trip to Porto is complete without taking a romantic stroll on Luís I Bridge at sunset. From there, you'll get a breathtaking view of the city's ancient colourful buildings next to the Douro River. It's hands down one of the best vistas in Europe.
Insider Tip: You can't leave Porto without tasting delicious pastéis de nata (Portuguese custard tarts). There's a sea of pastéis de nata shops around town, but the best one is the Nata Lisboa chain.
22. Barcelona, Spain
️ Average November temperature: 53°-64°F | 12°-18°C
Average rainy days in November: 5
☀️ Why visit in November: Barcelona is a cultural mecca for creative spirits, foodies, and those looking for a larger-than-life cityscape. This city bustles with visitors during summertime, but in November, you'll enjoy warm, sunny days without the costly accommodations and tourist crowds.
Enjoy tapas and entertainment: Want to try a favourite local activity? Instead of bar hopping, have a 'tapas and flamenco' experience! Choose from one of the city's many flamenco spots, like Tablao Flamenco Cordobes, where you can feast on a tapas spread while watching flamenco dancers.
⛲️ Enter an Art Nouveau world: The Catalan Art Nouveau movement can be attributed to Barcelona's unique personality. Catalan-inspired landmarks are hard to miss — witness the extraordinary La Sagrada Familia basilica without its usual crowds. Don't miss a visit to the stained-glass Hospital de Sant Pau, either.
Insider Tip: Barcelona is a very popular city, but there are still some hidden gems to discover. Visit Paradiso, a speakeasy tucked away on Carrer de Rera Palau, or the peaceful El Jardi cafe, hidden in a library.
WHERE TO STAY: Hotel Arts Barcelona (⭐️ 8.4) | Vincci Gala (⭐️ 8.9)
21. Dubrovnik, Croatia
️ Average November temperature: 53°-62°F | 12°-17°C
Average rainy days in November: 10
☀️ Why visit in November: The historic town of Dubrovnik is a beach destination with bright blue waters, ancient architecture, and a thriving food scene that will satisfy any interest. November offers warm temps and light crowds, making it a peaceful time of year for scenic walks.
Marvel at Adriatic views: Don't visit Dubrovnik without walking along the top of its medieval walls. Enjoy aerial views of the city and panoramic views of the Adriatic Sea. Alternatively, hike the Way of the Cross path to the summit of the hill overlooking the city.
☕️ Experience Dalmatian coffee culture: Croatians love their coffee so much that it's become a whole culture! Sip a latte at Cogito Coffee or an espresso at Glam Bar in the Old Town, then stroll around the Old Town Market and the cosy alleyways of this charming district.
Insider Tip: Ever been to a Buza bar? These off-beat bars in Dubrovnik are built into cliffs at the edges of the city, accessed through a hole in the wall. Have a craft beer at Buža Bar, then dip your toes in the Adriatic Sea.
20. Rome, Italy
️ Average November temperature: 44°-62°F | 7°-17°C
Average rainy days in November: 9
☀️ Why visit in November: Rome is hands down one of the best warm European cities in November. Extremely crowded and hot in the summer, the Eternal City experiences pleasant and mild autumns, with much fewer crowds, lower hotel rates, and more breathing space in world-famous monuments.
Immerse yourself in history: It goes without saying that Rome is the ultimate place for art and history buffs. Don't stop at the popular Colosseum and Roman Forum, though. Be sure to venture off the beaten path to the captivating Baths of Caracalla and the stunning Doria Pamphilj Gallery.
Catch a breathtaking sunset: The Terrazza del Pincio inside Villa Borghese offers the most magical views of Rome at sunset. Talented musicians there provide the perfect soundtrack to a surreal view of the Eternal City. Try to spot famous landmarks from there — you'll find a few!
Insider Tip: While Centro Storico is the best area to stay in Rome for first-time visitors, consider the neighbourhoods of Testaccio or San Lorenzo if you're a returning visitor eager to experience the more local side of Rome (and the most authentic restaurants in town).
WHERE TO STAY: Otivm Hotel (⭐️ 9.0) | Tree Charme (⭐️ 8.9)
Read more: The Best 3-Day Rome Itinerary + Tips From a Local
19. Seville, Spain
️ Average November temperature: 50°-68°F | 10°-20°C
Average rainy days in November: 5
☀️ Why visit in November: Seville is the cultural heart of the Andalusia region of Spain. In November, it boasts stunningly warm weather minus the scorching heat of the summer or the high season crowds of February to June. There's truly no better time to visit this marvellous city.
Catch a flamenco show: Seville is considered by many as the birthplace of flamenco, a style of Spanish folk music that involves the guitar, singing, and dancing. Head to one of the many tablaos (flamenco venues) in town to get a glimpse into this traditional folk art.
Admire art & architecture: There are several places in Seville that are known for their remarkable history and architecture, which includes a mix of Renaissance and Mudéjar styles. Don't miss Plaza de España, Casa de Pilatos, the Royal Alcázar, and the Seville Cathedral.
Insider Tip: Seville is also deemed by many as the birthplace of tapas. Don't leave town without sampling the absolute best tapas at Espacio Eslava, a locals' favourite.
Read more: 3 Days in Seville: The Perfect Seville Itinerary + Map
18. Bilbao, Spain
️ Average November temperature: 46°-62°F | 8°-17°C
Average rainy days in November: 12
☀️ Why visit in November: The city of Bilbao is home to golden-sand beaches, world-famous institutions, and a uniquely innovative culture that the artistic and adventurous will love. There's no shortage of things to do year-round in Bilbao, but November offers warm, pleasant weather with minimal crowds for sightseeing.
Celebrate Modernist art: One of the world's most significant Modernist institutions is found in Bilbao: the Guggenheim Museum. The building itself is a Modern architectural marvel, with its wavy titanium walls. Head inside to explore famous contemporary art pieces in the beautifully designed galleries.
Browse an indoor market: Is your stomach calling the shots? Head for La Ribera Market. As one of Europe's largest indoor markets, this beautiful space holds over 180 eateries, farmer stalls, and artisans. Grab coffee at Cafe-Bar La Ribera, and enjoy a txikiteo of wine and tapas.
Insider Tip: Need a pop of colour after spending time in the Modernist neutrals of downtown Bilbao? 10 minutes from the city centre is the neighbourhood of Irala, with its rows of rainbow-coloured English-style houses.
17. Nice, France
️ Average November temperature: 52°-61°F | 11°-16°C
Average rainy days in November: 6
☀️ Why visit in November: Nice is a scenic French city that boasts a beautiful French Riviera coastline, bustling outdoor markets and shops, and charming historic neighbourhoods. November is shoulder season there, allowing you to enjoy plenty of fun activities without the crowds or heat of summer.
Ride along a seaside promenade: One of the most beloved features of Nice is the Promenade Des Anglais, a 7km-long path along the Mediterranean coast. Rent a bike for 1€ from one of the city's many Velo Bleu stations, and have a leisurely ride with breathtaking vistas.
Shop at a flower market: Old Nice is one of the most enchanting parts of the city. While here, visit the Marche Aux Fleurs, a historic flower and food market on the Cours Saleya. Buy art from a local painter, admire rows of colourful flowers, and sample lavender honey.
Insider Tip: Interested in lesser-known Ancient Roman sites? Nice has its very own: the Roman Cimiez Amphitheatre. Built around the 2nd century, you can explore this complex of crumbling walls, statues, and a garden for free.
WHERE TO STAY: Hotel de France (⭐️ 9.0) | Hotel Villa Rose (⭐️ 9.0)
16. Split, Croatia
️ Average November temperature: 50°-59°F | 10°-15°C
Average rainy days in November: 8
☀️ Why visit in November: Split, the picturesque gateway to the islands of Croatia, is surrounded by stunning oceanic nature and alluring ancient structures that meld the old and new worlds. Mild weather and cheap accommodations make November an excellent time to enjoy its Dalmatian culture and history.
Lounge in an emperor's palace: The Roman ruins of Diocletian's Palace are the beating heart of Split. Today, this extensive, beautifully-preserved complex houses local shops, cafes, and restaurants. Sample Dalmatian coffee at Cafe Kala, and enjoy a dinner of locally grown ingredients at Fig Split.
Watch the sea from above: There are spectacular viewpoints and overlooks to find in Split. Hike up to Marjan Park's viewpoint – it is especially beautiful in November as the trees turn burnt orange. Or, climb to the top of the medieval Saint Domnius Cathedral's clock tower.
Insider Tip: If you like Game of Thrones or just crave more ancient history, visit the Klis Fortress high up in the mountains over Split. You may recognize its grassy terraces and stone architecture from some scenes in the show.
Warm Weather in Europe in November – Nature
15. Gibraltar (British Overseas Territory)
️ Average November temperature: 57°-66°F | 14°-19°C
Average rainy days in November: 6
☀️ Why visit in November: Located at the southern tip of Spain, Gibraltar is a beautiful seaside destination with dramatic landscapes, unique wildlife, and scenic viewpoints at every turn. Mild, warm days and low prices in autumn make Gibraltar one of the best European winter sun destinations in November.
Admire a magnificent mosque: At Europa Point, on the southern tip of the Rock of Gibraltar, is a spectacular landmark of cultural importance: the Ibrahim-al-Ibrahim Mosque. Visit this bright-white complex, the southernmost mosque in Europe, and its minaret towering above the sea.
Meet monkeys on a rock: The Rock of Gibraltar is an amazing geological formation. Take the 6-minute cable car ride to the Upper Rock and enjoy the panoramic viewing area. Don't be surprised when the native Barbary monkeys curiously investigate you along the way!
Insider Tip: Some off-beat WWII history can be found deep inside the Rock of Gibraltar. British troops carved out a top-secret rock chamber for their troops to hide in and scope out Hitler's movements. However, this mission was eventually scrapped.
14. Algarve, Portugal
️ Average November temperature: 52°-66°F | 11°-19°C
Average rainy days in November: 2
☀️ Why visit in November: The Portuguese region of Algarve is filled with epic landscapes and sandy beaches. This region is recognized as a surfer's paradise, and November offers stunning weather for catching the waves, fewer crowds, and great bargain rates in hotels and resorts.
‍♀️ Catch the waves: Why is Algarve a surfer's paradise? Due to its position in the Atlantic Ocean, there's a guarantee you'll see waves 365 days a year. Few destinations on earth can guarantee this! Hit the dazzling waters of Arrifana Beach or Amado Beach for top-tier waves.
Admire rock formations: Head to Praia da Marinha, a breathtaking beach surrounded by steep cliffs and incredible rock formations. Ponta da Piedade has more spectacular rock formations to see up close. Lastly, don't miss the jaw-dropping, one-of-a-kind Benagil Cave.
Insider Tip: There's a secret waterfall called Pego do Inferno near the town of Tavira. It's around 10 ft (3 m) high and has crystal clear waters underneath that you can swim in.
WHERE TO STAY: 7 Styles Apartments (⭐️ 9.6) | Villa Monaco (⭐️ 8.9)
13. Sorrento, Italy
️ Average November temperature: 59°-68°F | 15°-20°C
Average rainy days in November: 16
☀️ Why visit in November: Want to explore the picturesque Amalfi Coast in November? While many restaurants and facilities are shut in tourist towns like Positano, the coastal town of Sorrento is very alive year-round. Get a peaceful and local experience in autumn, without the high-season tourist crowds.
See a city frozen in time: One of the most remarkable archaeological sites on earth sits right next to Sorrento: Pompeii. This once-bustling city was destroyed 2,000 years ago by the eruption of Mount Vesuvius. Explore the ruins and human remains of this ancient town in November, without the unbearable summer heat (there's very little shade there!).
Sip on tasty limoncello: Lemons are the crown jewel of Sorrento, so be prepared to taste a variety of lemon products while in town. Visit Bar del Carmine in Piazza Tasso to try some limoncello, a lemon-based alcoholic beverage. Then, enjoy people-watching in this charming square!
Insider Tip: Keep in mind that in November, you won't be able to take the ferry from Sorrento to the Amalfi Coast, such as Positano, Ravello, and Amalfi. You'd need to take the SITA bus to get to those places. You can still take the ferry from Sorrento to Capri and Naples, though!
12. Azores, Portugal
️ Average November temperature: 57°-66°F | 14°-19°C
Average rainy days in November: 11
☀️ Why visit in November: The archipelago of Azores in Portugal is home to stunning volcanic landscapes, endless outdoor activities, and tropical gems that captivate adventure seekers. November is mild, and ideal for pleasant hikes and excursions without the droves of summertime tourists.
Hike in a volcanic crater: Azores landscapes are dotted with breathtaking volcanoes and craters for hiking adventures. Visit Faial Island to hike the easy 7km loop trail with lookouts around the Caldeira-Faial crater. Or, hike the loop trail around Caldeirão's collapsed crater on Corvo Island for birdwatching.
Bathe in thermal springs: The Azores is chock-full of natural gems, including thermal springs around the islands. San Miguel is home to some of the best ones. Relax and unwind in the waters of Poca da Na Dona Beija hot springs or Terra Nostra hot springs.
Insider Tip: If you're looking to just relax beside a beach after intense hiking, the Island of Faial has Porto Pim Bay, a scenic beach nestled next to a quaint fishing village and backed by a volcano.
WHERE TO STAY: Octant Furnas (⭐️ 9.2) | Hotel Verde Mar & Spa (⭐️ 8.8)
11. Madeira, Portugal
️ Average November temperature: 62°-70°F | 17°-21°C
Average rainy days in November: 12
☀️ Why visit in November: The archipelago of Madeira in Portugal is home to dramatic cliffs, stunning ocean landscapes, and beaches for enjoying year-round warmth. It also offers some of the best weather in Europe in November. In fact, late autumns there come with quieter tourist spots and plenty of sunshine.
Lay on a black sand beach: The volcanic geography of Madeira has created special black sand beaches around the islands that draw the attention of visitors. One of the most stunning examples is the Praia do Porto do Seixal, with its fine black sand and waterfall.
Take a headlands hike: The breathtaking landscapes of Madeira can be experienced on an epic Ponta de São Lourenço hike across the headlands and cliffs of the archipelago's easternmost point. This one-hour path carries you along scenic viewpoints up to Pico do Furado, the headlands' highest point.
Insider Tip: If you're a nature lover who still needs a fix of culture, spend some time wandering the streets of the Old Town in Funchal. Many of the walls there have been turned into beautiful works of street art to admire.
Read more: 3 Weeks in Europe: 15 Perfect Europe Itinerary Ideas
Warm Places in November in Europe – Hidden Gems
10. Budva, Montenegro
️ Average November temperature: 43°-62°F | 6°-17°C
Average rainy days in November: 13
☀️ Why visit in November: The picturesque town of Budva is home to glistening beaches, a vibrant nightlife scene, and a charming old town that feels like a fairytale. In November, you can still enjoy warm weather and plenty of fun while avoiding the summer crowds that flood its beaches.
Relax on cliff-backed beaches: Budva is set on a picturesque piece of land surrounded by the turquoise Mediterranean. Craggy sandstone cliffs set the backdrop for its beaches. Relax on the sands of crescent-shaped Mogren Beach, or give yourself access to the town's gems by lounging at Old Town Beach.
Visit an exclusive island hotel: A hotel on its own island? Now there's something you don't see every day! Follow the coastal path to the Aman Sveti Stefan Hotel, frequented by the rich and famous. Dine at its public restaurant or play in Sveti Stefan Beach's pink sands.
Insider Tip: A significant symbol of Budva is found on Mogren Beach: the ballerina statue. Aside from a beautiful photo op with Old Town as the background, this statue is tied to a fascinating legend. Ask a local to share it with you!
WHERE TO STAY: Four Views Apartments (⭐️ 9.7) | Hotel Budva (⭐️ 9.1)
9. Omiš, Croatia
️ Average November temperature: 50°-59°F | 10°-15°C
Average rainy days in November: 8
☀️ Why visit in November: The town of Omiš has everything you could want in a getaway: beautiful beaches, a quaint downtown, and picturesque coastal scenery. In late autumn, the weather is mild and dry, and high-season crowds disperse, making it one of the ultimate warm places in Europe in November.
Enjoy a citadel sunset: Stunning views are everywhere in Omiš, but why not cross off a scenic sunset, panoramic views, and history all at once? Climb to the 13th-century Mirabella Fortress next to the Old Town, or hike the one-hour trail up to Starigrad Fortress at dusk.
Taste a special cuisine: You can find delicious Mediterranean cuisine in many places around Croatia, but Omiš brings a unique spin with its local flavours. Have a dinner of fresh prawns or scampi at Puljiz Restaurant in the Old Town, and enjoy Croatian specialities at Bastion.
Insider Tip: What's a visit to Croatia without admiring some stunning churches? As small as Omiš is, it holds a total of nine distinct churches. St. Petra Church and St. Michael's Church are especially lovely.
8. Berat, Albania
️ Average November temperature: 43°-62°F | 6°-17°C
Average rainy days in November: 13
☀️ Why visit in November: The picturesque town of Berat is a unique destination of stark whitewashed architecture, historic gems, and a fascinating heritage. In November, you can take advantage of no tourists, major celebrations, and chances to learn more about local culture and Albanian history.
Dig deeper into Albania's past: Without the distraction of tourist crowds, you can really dive into Albania's complex history. On November 28th, Albanians celebrate Independence Day. Talk to locals about this momentous (and recent!) event. Then, dig into Berat's local history at the Ethnographic Museum.
Stand in a watchtower: Berat is home to the Berat Castle, a UNESCO World Heritage Site. This Classical era citadel, beautifully preserved, is perched up on the hills of Berat. Climb the stairs to enter the castle, and stand guard in one of its 24 watchtowers.
Insider Tip: If you're looking for a taste of modern Albania, enjoy a stroll along the Bulevardi Republika. This delightful street with breathing room is home to excellent cafes with outdoor seating. This is where the locals like to go!
WHERE TO STAY: Rezidenca Aurel (⭐️ 9.8) | Hotel Borklad (⭐️ 9.6)
7. Toledo, Spain
️ Average November temperature: 41°-59°F | 5°-15°C
Average rainy days in November: 4
☀️ Why visit in November: The ancient city of Toledo is celebrated for its authentic Spanish culture, wealth of beautifully preserved medieval buildings, and scenic viewpoints. If you visit in November, you'll enjoy affordable accommodations and no tourists, ideal for having the popular attractions to yourself.
Watch a spectacular sunset: Toledo is lucky to have Mirador del Valle, the ultimate viewpoint over the city. Cross the Tejo River south of the city and climb (or take a cab) to the top of the road to watch the sunset. From there, you'll get breathtaking postcard-worthy views of the city's ancient landmarks.
Enter the Middle Ages: The medieval landmarks around Toledo are noteworthy. View 13th-century Gothic architecture at the Toledo Cathedral, and take a tour of the magnificent Alcazar de Toledo castle on a hilltop. Then, admire San Martin's Bridge, a unique engineering feat of its time.
Insider Tip: Looking for a break from city living? Right along the Tejo River, at the south end of Toledo, is the Ecological Path – an easy 5 km walking trail with scenic views of the hills and river.
6. Kyrenia, Northern Cyprus
️ Average November temperature: 46°-68°F | 8°-20°C
Average rainy days in November: 3
☀️ Why visit in November: The town of Kyrenia in Northern Cyprus is the cultural and port hub of the country, boasting stunning beaches, harborside activities, and historic ruins to explore. In November, you can expect affordable accommodations with fewer tourists, and warm, sunny days.
⚓️ Explore the harbour: The Old Harbour of Kyrenia is where it all happens: the bustling industry, delicious food, and boats coming and going from the ocean. Enjoy fresh seafood with seaside views at 6 Brothers Cafe, stroll along the historic roads, and watch the sailboats.
Visit enchanting castle ruins: Standing guard over Kyrenia Port is the Kyrenia Castle, a magnificent 11th-century castle in beautiful condition. Home to the Shipwreck Museum, you can explore the castle's courtyards, climb its stairwells, and savour amazing access to Cyprus history and scenic viewpoints.
Insider Tip: For a scenic road trip to a hidden gem, drive over the mountain to the nearby fishing village of Bogaz. The views along the drive are incredible, and the town itself boasts some of the region's best seafood.
5. Matera, Italy
️ Average November temperature: 44°-59°F | 7°-15°C
Average rainy days in November: 4
☀️ Why visit in November: Home to an otherworldly landscape, ancient cave homes, and enchanting neighbourhoods, Matera is a mystical town you'll never forget. November offers mild, dry weather, and affordable luxury experiences to take advantage of without the stress of crowds.
Sleep in a cave home: Visitors far and wide come to see the sassi, or 9,000-year-old cave homes built into the rocky Matera mountains. Today, locals and visitors alike live in modern sassi throughout town. Stay overnight in your very own boutique cave home, like Sextantio Le Grotte.
Explore an underground world: Another unique feature of Matera is the Palombaro Lungo, an underground cistern network directly beneath one of the city's popular piazzas. Take a guided tour of these rocky caverns and learn about their significance while admiring the ancient feat of engineering.
Insider Tip: There is an unusual church to put on your itinerary if you are interested in the symbolism of death or artistic depictions of death: the Church of Purgatory. This 18th-century church is adorned with images of skulls, bones, skeletons, and other spooky things.
Read more: 36 Famous Landmarks in Italy That Will Take Your Breath Away
4. Menton, France
️ Average November temperature: 48°-62°F | 9°-17°C
Average rainy days in November: 6
☀️ Why visit in November: The town of Menton, on the Côte D'Azur of France, is home to picturesque gardens, colourful buildings perched over the sea, and a scenic Alps backdrop. It offers warm weather in November in Europe, with a pleasant climate that's ideal for outdoor exploration.
Dine along a beachfront boulevard: Menton's scenic Boulevard de Garavan trails the beachfront coastline, and is home to some of the city's best Mediterranean cuisine. Enjoy locally caught seafood at Da Mitchou or upscale Italian at Panama Plage, then finish the night with cocktails at INKY Bar.
Seek architectural gems: Menton's seaside boulevard may steal the show, but the city is chock-full of beautiful architectural landmarks with historic merit. Don't miss the stunning baroque Basilique Saint-Michel-Archange and its 17th-century art. Or, visit the Jean Cocteau Museum housed in an ancient bastion.
Insider Tip: Menton is one of the slower-paced French Riviera destinations, so take advantage of its serenity in November. The quiet landscapes at the Val Rahmeh-Menton Botanical Garden are a great place to escape the hustle.
3. Kotor, Montenegro
️ Average November temperature: 43°-62°F | 6°-17°C
Average rainy days in November: 14
☀️ Why visit in November: Kotor is a coastal city with picturesque natural landscapes, a rich heritage, and unique cultural sites. It's one of the most beautiful places that's warm in Europe in November. The weather is mild and sunny, crowds have dispersed, and accommodations are affordable.
Climb to a hilltop fortress: The San Giovanni Fortress, an imposing medieval castle high up in the hills over Kotor, offers a breathtaking viewpoint over the city and its blue bay. Take the one-mile hike to the summit of its ancient walls and enjoy sweeping views.
Count the cats: Cats have taken on quite a significance in Kotor, and are considered good luck. Wander through the maze of cobblestone streets in the Old Town and encounter dozens of lounging felines. While in Old Town, don't miss Tryphon's Cathedral and the Kotor Clock Tower.
Insider Tip: Looking to refuel after your hike to San Giovanni? Stop into Forza Cafe in Old Town for a strong espresso and a sweet slice of cake. The cafe is situated in the lovely main square, so take the opportunity to people-watch.
2. Ayia Napa, Cyprus
️ Average November temperature: 53°-73°F | 12°-23°C
Average rainy days in November: 3
☀️ Why visit in November: Ayia Napa is a seaside town in Cyprus with a lively, youthful culture, glistening beaches, and stunning sea caves that adventurous spirits will love. November's mild weather is ideal for enjoying the natural scenery and downtown nightlife without overwhelming tourist crowds.
Dance the night away: Ayia Napa's nightlife is truly electric. If you love to dance and chat away with international visitors, head for Napa Square. Join a paint & foam party at Napaman, or indulge in a delicious cocktail and dancing at Senior Frog's.
Discover secret sea caves: The beaches and oceanic rock formations of Cape Greco National Park are unforgettable. Lounge on the colourful Nissi Beach, admire the Kamara Tou Koraka natural rock bridge, and wander through the sea caves surrounded by sparkling blue waters.
Insider Tip: For a mythical twist on the sea caves of Cyprus, hunt down what's known as Cyclops Cave on Cape Greco. It's a stunning natural wonder that's taken on a life of its own.
WHERE TO STAY: Amanti (⭐️ 9.2) | Napa Mermaid Hotel & Suites (⭐️ 9.0)
1. Villefranche-sur-Mer, France
️ Average November temperature: 48°-62°F | 9°-17°C
Average rainy days in November: 6
☀️ Why visit in November: Villefranche-sur-Mer is an enchanting, colourful French Riviera town immersed in a seaside landscape that photographers and dreamers will adore. The town is open yet quiet during November, making it the perfect month for photoshoots and serene beach walks.
Have a pastel photoshoot: The pink, orange, and yellow homes with bright doors in Old Town make for an unparalleled photoshoot. Wind your way through the narrow cobblestone alleys, up stairwells, and through tunnels to admire all the floral details and find your perfect shot.
Follow a crescent beach: One of the stunning features in Villefranche-sur-Mer is its Port de la Darse and nearby crescent-shaped beach, la Plage des Marinières. As a traditional fishing village, you can watch boats coming into port, dine on fresh seafood, and lounge on the beach.
Insider Tip: If you have a penchant for prominent French artists, there is a special surprise hidden inside the Chapelle Saint-Pierre: walls of murals painted in the early 20th century by the French poet Jean Cocteau!
WHERE TO STAY: Hotel Carlton (⭐️ 8.8) | Hotel de France (⭐️ 9.0)
Read more: 30+ Best Hidden Gems in Europe: Epic Secret Spots
Travel Tips for Warm Countries in Europe in November
Now that you know where to go in Europe in November for sun, here are some essential travel tips to help you make the most of your trip.
Bring layers: Although the destinations in this guide experience the hottest weather in Europe in November, that doesn't mean temperatures will stay consistently warm throughout the day. It also gets much colder at night, so bring warm layers and check that your hotel has heating.
Pre-book in advance: November is shoulder season for many European destinations in this guide, but the shoulder season is loved by many. Expect some crowds in certain popular places, and book hotels, restaurants, and flights in advance to snatch the best deals.
Check activity availabilities: While all the destinations in this guide are very tourist-friendly in November, some activities might operate at reduced hours or limited dates after the peak season of summer. Double-check water activities especially to avoid disappointment.
Granada, Spain – where is hot in Europe in November
More Tips for Warm Europe Destinations in November
✈️ Find the best flights around Europe with Skyscanner
️ Get reliable travel insurance from World Nomads
Book your private transfer from the airport to your hotel with Expedia
Find the best accommodations on Booking.com
Get the best tour guides via Get Your Guide, Tiqets, or Viator
To rent a car for road trips, get the best deals on Rentalcars.com
Pack a bathing suit cover-up, a water-proof phone case, and durable hiking boots
Read Lonely Planet Europe and some dreamy travel quotes for more inspiration
Bring the best photography gear (including these must-have Sony lenses!)
Warm Places in November Europe: Final Thoughts
I hope you enjoyed reading about the hottest countries in Europe in November. From the dreamy islands of the Mediterranean to the hidden cultural gems of the Balkans, the possibilities are endless.
If you're planning a longer trip to Europe, you might also want to read about the best 10-day Europe itinerary and the perfect 3-week Europe itinerary. Don't forget that there are also tons of remarkable hidden gems on the continent!
Hvar, Croatia – where in Europe is warm in November
Source https://www.davestravelpages.com/best-places-to-visit-in-europe-in-november/
Source https://www.travelwanderlust.co/articles/best-places-to-travel-in-november/
Source https://www.thediaryofanomad.com/warm-places-europe-november/