Holiday with friends – TOP 25 places to visit
A holiday with friends can offer you priceless experiences that you will cherish for the rest of your life. However, you are probably asking yourself "Where can I go on holiday with friends?". I will show you some wonderful places to visit with a group of friends that were recommended by travel bloggers from all over the world.
Whether you want to explore NYC at night or take some Siesta in Spain during a hot day, those places are the finest to enjoy with your best friends. The variety of choices from spotting wildlife in the Galapagos Islands to surfing in one of the best spots in the world will make you fall in love with all of them.
Choose one of those amazing destinations for your next trip and make a stronger bond with your friends. There is nothing better than discovering new things together and talking about them for years to come.
This post may contain affiliate links. I only recommend products I would use myself and all opinions expressed here are our own. As an Amazon Associate, I get a small commission from qualifying purchases.
Table of Contents
The best place to go on holiday with friends in Canada
1. Tofino
Tofino in Canada ©Planes, Trains and Karcz
Tofino in Canada is known for its laid-back and outdoor-centric culture, making it a popular holiday destination for friends. Chipping in on accommodations can stretch your money further since you won't be spending much time indoors – if you're exploring this little town the right way, you'll only be in your room for the night, before taking off to explore one of the many, many things to do in Tofino.
Surfing in Tofino, Canada
While you and your friends are in Tofino, make sure you experience why Tofino is the surfing Capital of Canada. Even if you have never tried surfing, hundreds of first-time surfers learn to surf in Tofino every year! Ample shops offer surfing equipment rentals (and most offer bulk discounts for friends) and group surfing lessons. You'll be catching real waves in no time!
Other things to do in Tofino with a group of friends
The Pacific Rim National Park is a short drive from Tofino. It has some excellent hiking trails for you and your friends to experience. Pack a few lunches and make it a group outing! Hiking in numbers is always safer, as there is wildlife on Vancouver Island.
At the end of the day, there's nothing better than having a few pints or cocktails with your best friends. Unwind, grab a meal, and share a few drinks with each other. If it's a different buzz you're after, Tofino is very cannabis-friendly. Recreational use of cannabis is legal in Canada. Visit a dispensary, and unwind after a busy day with some of Canada's finest herbs.
The best places to stay in Tofino, Canada
Hotel Zed is a comfortable, trendy option for rooming-in Tofino that lies close to Chesterman Beach and Cox Bay if you intend on clocking in some serious hours at the beach.
Tofino Resort and Marina is in the centre of Tofino, with ample dining and grocery options within walking distance. There is also an ocean tour centre and restaurant in the lower parking lot. It is perfect for those who want to fish or whale-watch.
The best places to go on holiday with friends in the United States
2. New York City
By Kelly of Travel New York Now
One of the best places to go on holiday with friends is the New York City. After all, NYC is easily one of the most expensive cities in the entire world.
What are the benefits of traveling to NYC with friends?
If you travel to NYC with friends, you'll be able to split the cost of a taxi, hotel room, and more, thereby making the city infinitely cheaper to visit.
Additionally, you'll feel a whole lot safer walking to and riding on the subway in the evening if you have a few friends with you. Plus, New York City always has something new and exciting to do.
Accordingly, you and your friends will never run out of fun activities to enjoy – regardless of your interests. There is something for everyone in the city that never sleeps.
The best things to do in New York City with friends
So, during your NYC itinerary, be sure to enjoy delicious personal pizza, artisanal drinks, and exquisite views from inside a vintage subway car at Gallow Green atop the McKittrick Hotel.
Next, solve a fun, interactive puzzle at the Escape Room NYC before walking across the Brooklyn Bridge and taking a copious amount of selfies.
Afterward, enjoy some decadent pancakes at Clinton Street Baking Company in Time Out Market before exploring DUMBO and Brooklyn Bridge Park.
If you have time, head out to the Bushwick Collective and admire all of the stunning street art here before heading back into Manhattan and enjoying a fabulous Broadway show.
You can use the TodayTix App to save 50% on tickets to iconic shows like The Lion King, Wicked, and Phantom of the Opera.
Then, at the end of the show, head to Junior's and share an incredible slice of authentic, New York style cheesecake.
Where to stay in New York City with friends?
Finally, end your night by heading back to a luxurious room at the Hilton Garden Inn New York Times Square South.
After all, this hotel is well located and well priced, with sleek rooms that have everything you need for a comfortable stay.
3. Lake Tahoe
Lake Tahoe ©Fox in the Forest
By Meg of Fox in the Forest
Hidden away in the Sierra Nevada Mountains, Lake Tahoe is easily one of the best places to go on holiday with friends.
Not only is it a stunning, alpine getaway filled with gorgeous beaches and the incredible hot springs, but it has an inviting community that will openly welcome both you and your besties.
There are also a ton of scenic hikes here that feature some of the best views in Lake Tahoe.
However, because of safety concerns, it's always better to venture into the great outdoors in a group – making this a fantastic, super adventurous getaway for friends.
Rent a boat and spend a fun day out on the lake before booking a tour with Lake Tahoe Balloons. You can ride in a hot air balloon and marvel at Lake Tahoe from above.
Next, go on some incredible hikes through Emerald Bay Park. This is a place where you and your friends take in some of the best views in the area before heading to Squaw Valley.
In fact, this is one of the best ski areas in the region. However, you can always just take the cable car an incredible 2,000 feet in the air to enjoy some great panoramas from High Camp.
The best restaurants and bars to visit in Lake Tahoe with your best friends
Then, make reservations for a luxurious meal at The West Shore Café and Inn. It not only sits right on the water but this restaurant has an excellent, seafood-focused menu and an incredible wine list that an on-site sommelier can help you navigate.
However, if you and your friends are looking for something more low key, indulge in some craft beer at the Basecamp Beer Garden. Then, enjoy some more local brews at the Hangar taproom and bottle shop.
Where should you stay in Lake Tahoe with friends?
Check into the Coachman Hotel, chic, motel-style accommodation in south Tahoe that is well-priced. Together with your group, you can meet other travelers in a pool, hot tub, and various communal areas.
4. St. Petersburg, Florida
St. Petersburg in Florida ©Lez Travel For Life
By Sam & Courtney of Lez Travel For Life
When planning a holiday with friends, the first big decision in planning is figuring out where to go. St. Petersburg in Florida is the perfect place to explore on your next trip. It has the best of both worlds, beach and city life. Its year-around sunny weather and gorgeous beaches have made it a popular vacation destination for people of all ages. It has attracted an artistic population that has made it a beautiful city full of art, and unique shops and restaurants.
When planning your trip here, you have a variety of options for accommodations. You can pick a place right on the beach and wake up to the sound of waves crashing, or you can stay in a boutique hotel in the heart of downtown St. Pete where all the restaurants, bars, and shops are. Either way, both areas have tons of restaurants, shops, and bars to choose from. It makes it easy to walk, rent a scooter, or uber.
The most popular things to do in St. Pete include:
Catching a tan on the beach at Treasure Island Beach
Exploring downtown by bike or scooter
Taking a food tour
Kayaking with Manatees at Crystal River Springs
Walking around the St. Pete Pier
Going to the Dali Museum
While exploring downtown you can find tons of specialty cocktail bars, dive bars, and large murals painted by local artists.
Where to stay in St. Petersburg, Florida?
A popular hotel downtown is the Hollander. It is close to the waterfront, and right downtown surrounded by popular cocktail bars like The Mandarin Hide. Check out Wild Child for brunch, and Brick and Mortar for dinner.
5. Sedona
Sedona, Arizona ©Buddy The Traveling Monkey
Vicky of Buddy The Traveling Monkey
One of the best places to go on holiday with friends is Sedona, Arizona. There are a lot of fun things to do in Sedona so you and your friends are sure to make lasting memories. Sedona is known for its picturesque red rocks. The best way to appreciate them is by going on a hike with your friends. Most of the trails are easy, but if you choose to do a more difficult one, you and your friends will be able to keep each other motivated.
To celebrate a job well done out on the trails, you should next visit one of the many wineries in town. Oak Creek Vineyards & Winery is a great option. You can do wine tasting and enjoy snacks while taking in the surrounding views. Another option for wine tasting is Made in Arizona Wine and Gifts in Uptown Sedona. While you're there you can also do some shopping. They have great items that would be perfect reminders of your trip together.
Sedona also has a lot of great restaurants. The great thing about traveling with friends is being able to order multiple dishes and then share it all! Two top restaurants to consider are Mariposa and Pump House Station. Both have excellent food.
Hotels can be a bit expensive in Sedona, but if you're sharing the cost with friends it won't hurt your wallet too much. The Views Inn Sedona is a great option for your trip. It's in a great location and offers free WiFi, an outdoor pool, and a continental breakfast.
6. Napa Valley
Winery Castello di Amoroso ©Travel Today Work Tomorrow
By Alisha of Travel Today Work Tomorrow
Napa Valley in California is the perfect destination to escape to for an unforgettable holiday with friends. The picturesque views of rolling hills, the world-renowned wine, and numerous Michelin Starr restaurants are some of the many reasons people seek out Napa Valley from around the globe.
The best things to do in Napa Valley with your friends
What better way to enjoy this incredible location than with a group of your best friends? The top thing to do when in wine country is to go wine tasting! With over 400 wineries in Napa Valley, there are many wine tasting experiences for you to choose from.
A favorite that will surely not disappoint is a wine tasting at Castello di Amoroso. Transport yourself to Tuscany for the afternoon as you sip wine in Castello di Amoroso's 13th century Tuscan-inspired castle. The winery and grounds feel like you have stepped into a fairytale.
While visiting Napa Valley, you can't forget about the food! Besides tasting world-class wine, Napa Valley also offers a spectacular array of restaurants. Brix is a farm-to-table restaurant serving Californian fare. Be sure to book your table outside in their magical gardens.
Another must-visit is Bouchon Bakery, a French-style bakery by worldwide acclaimed chef Thomas Keller. At Bouchon, there is always a line out the door. However, the macaroons and croissants are so delicious and worth the wait!
Where to stay in Napa Valley?
The Meritage Resort and Spa is the perfect hotel to book during your stay in Napa Valley. The grounds at The Meritage Resort and Spa are breathtaking. The resort has 9 acres of gorgeous vineyards and is close to shopping, tasting rooms, and restaurants in downtown Napa.
Napa Valley is a one-of-a-kind location! You will not regret visiting this magnificent destination with your group of friends.
The best place to go on holiday with friends in the Philippines
7. El Nido
El Nido in The Philippines © Not Another Backpacker
By Lena aka Not Another Backpacker
Are you looking for a holiday destination to visit with your girls or lads? Look no further: El Nido in the Philippines is just the ticket for your trip together!
This small town is located on the island of Palawan and is easy to reach, as it hosts its airport. Here, you'll find various things to do with your friends. The main attractions in El Nido are the small surrounding island, which you can visit on four different El Nido Island Hopping Tours.
These tours take you to magnificent, white sand beaches with turquoise-blue water and amazing snorkeling spots with hundreds of fish. Plus, the gorgeous limestone formations that you can find on almost every island make the perfect background for your holiday photos!
However, make sure to also explore the mainland of Palawan, as it's home to some beautiful waterfalls, amazing beaches with countless palm trees, and gorgeous hikes. One example is the "Taraw Cliff Hike" up a 230-meter-high limestone, which provides a jaw-dropping view of El Nido and the bay!
The best place to watch sunsets and enjoy the nightlife in El Nido
To top it off, El Nido also has some great nightlife to offer. There are numerous bars in town turning nights into days while serving delicious cocktails and hosting events with upbeat DJs or local cover bands!
If you're looking for a sundowner, head to "The Beach Shak" at Vanilla Beach, which is the best spot in town to watch the sunset. Conveniently, they serve happy hour drinks right around this time! As the night moves on, I recommend checking out "Tuko", which always has a great vibe, or "The Pangolin" where you dance all night long.
As you can see, there are plenty of things to do in El Nido with friends – no matter, whether you're looking for wild party nights or adventurous days in nature!
The best place to go on holiday with friends in Mexico
8. Oaxaca
By Megan of packing-up-the-pieces
Oaxaca Mexico is a fantastic place to travel to with friends. The city of Oaxaca, or Oaxaca de Juárez, is filled with culture, and charming streets, and boasts its unique cuisine. There are so many things to do in Oaxaca and this colorful destination has everything from:
Street art
Cooking classes
Bustling markets
Ancient ruins
Mezcal tours
Hip neighborhoods
Incredible nature
The city and nearby valleys are a delight to tour with a group of friends, or it's super easy to join diverse day trip tours. End the day at a hip restaurant and unwind at one of the many rooftop bars.
The best places to eat in Oaxaca
The food scene in Oaxaca is superb. One of the best places to eat is at one of the many lively markets. To best sample, the Oaxacan cuisine, order a bunch of typical dishes and share them "family style." Then, visit Pitiona which has the perfect rooftop patio and delicious food. For something more intimate, indulge in the tasting menu at Teocintle, which serves Indigenous cuisine from the Mixteca region. There are endless places to stay in Oaxaca. Those on a budget can find private rooms at Azul Cielo Hostel while Hotel Parador de Alcalá has a roof-top swimming pool in the heart of the historical centro.
The best things to do in Oaxaca with friends
The state of Oaxaca is just as diverse as the city. After a few days of falling in love with Oaxaca City, head to the wild Pacific coastline. Then, try surfing, hiking, or exploring "pueblos magicos" like Mazunte. Afterward, break up a trip to the coast with a stop in the small villages of the Sierra Sur. In the mountains, sit in an authentic "temazcal," or sweat lodge. Also, catch a spectacular sunset in the cloud forest, hike through the pine forests, or maybe dabble with the famous Oaxaca Magic Mushrooms. From the city to mountain villages, to the coast, Oaxaca is a fantastic place to travel with friends.
The best place to go on holiday with friends in the Middle East
9. Egypt
Egypt ©Together In Transit
By Zoe of Together In Transit
For a beautiful place in the Middle East to visit with friends, head to Egypt as your next destination!
Group of friends can do a lot of amazing things in Egypt. It is better to stay in one place, even if you wish to travel around the country. There are many benefits of traveling with friends to a few locations. You can swim in the beautiful Red Sea or visit historic locations such as:
The Valley of the Kings site is the burial ground for royal Ancient Egyptian from the 11th and 16th century BC and to this day discoveries are being made. There are 62 tombs discovered before 1922, but the best ones are always to visit on a daily basis. So, this is amazing for those who love history.
The Giza Pyramids, are a must-see when in Cairo of course, where most flights arrive at and from so it's easy to get to. With friends, it's great to experience as you can then also join a local tour together. Also, split the costs and have much more fun for the day while exploring!
Else a perfect spot for a group of friends to enjoy Egypt is in Hurghada. From Hurghada, you can also enjoy many day trips for:
Scuba diving
Snorkeling
Quad-biking
Visit the historical centre for local shopping
The best hotel I can recommend while staying in Egypt is the Steigenberger hotel. It is one of the many beautiful hotels in Hurghada with delicious food, luxury swimming pools, and private beach areas. They also have the largest pool in Hurghada with 5000m²!
The best place to go on holiday with friends in Morocco
10. Marrakech
Marrakech, Morocco ©Conversant traveller
By Heather of Conversant traveller
The buzzing North African city of Marrakech makes a great destination for a holiday with friends. It takes less than 4 hours to fly from London, so you can even go for a long weekend break if you don't have time for longer.
Where to stay in Marrakech with a group of friends?
Accommodation here is relatively cheap compared to Europe. There are plenty of opulent hotels in the Palmeraie area with restaurants, pools, and bars. For something a bit different, why not stay in one of the luxury Marrakech riads in the heart of the Old Town? Top picks include Riad Assakina and Riad L'Orangeraie, which are perfectly placed for sightseeing. These charming guest houses are constructed around a central courtyard. There is usually a small pool and roof terrace for soaking up the sun and enjoying the views out over the city towards the Atlas Mountains. Groups can rent an entire riad for total privacy, and the staff will provide delicious home-cooked meals so you can feast together in the evenings.
The best things to do in Marrakech with your friends
There's plenty to do in Marrakech, from haggling for souvenirs in the souks and visiting the famous night market, to exploring ancient palaces and even riding camels! If it's your first time in the city, take a walking tour with a local to help get your bearings as those narrow alleyways can be a little confusing! Exploring alone is fun too, and one advantage of traveling with friends is that there's safety in numbers. You'll feel less intimidated and in a better position to deal with any hustler hassle that may come your way. Cooking classes are always good fun in a group, and there are several available in riads and hotels throughout the city. As evening falls, head for a night out in the New Town where glamorous restaurants with live music like La Trattoria and Comptoir Darna are the places to see and be seen.
The best places to go on holiday with friends in Australia
11. Gold Coast
Gold Coast in Australia ©the Aquarius Traveller
By Chris Fry of the Aquarius Traveller
The Gold Coast is located in the south-eastern corner of Queensland in Australia. It's both the largest non-capital city and one of the biggest tourist hubs in Australia, expecting 10 million visitors each year. Groups of friends are often looking for a beachside destination, which the Gold Coast provides along a 50 kilometer stretch of sandy beach. It's made up of many different suburbs, skyscrapers, creeks, and canals. In fact, it has one of the longest canal systems in the world, beating both Venice and Amsterdam.
What are the benefits of traveling with friends to Australia?
The increased tourist numbers, high ticket activities, and accommodation escalate the cost of traveling to the Gold Coast. Therefore, visiting with a group of friends will help keep the associated costs down. It's also great to explore rainforests together, swim in waterfalls, surf, or try out the endless choices of water activities.
Things to do on the Gold Coast with a group of friends
Stopping at the theme parks starts from here, including Dreamworld, White water world, Movieworld, and SeaWorld. Day trips venture into the Lamington National Park rainforests, or off the mainland to places like North Stradbroke Island (the second largest Sand Island in the world). Alternatively, enjoy action-adventure rides with Jet Skiing, bungy jumping, whale watching, helicopter tours, or Jet boating.
Cavill Avenue is the height of entertainment all day long and into the evening. Many different restaurants are available, like the Hard Rock café, Seascape Restaurant, or the quick takeaways like Grill'd. Holiday accommodation lines the beachfront with amazing views. These include the Q1 Building with an observation deck, The Mantra Legends Hotel, Surfers Royale resort, or the Seabreeze Apartments.
This is also your central shopping district with Boutique stores, supermarkets, weekly market stalls, and tourist information. Start your days on the beach with your friends for a morning swim, or watch the sunrise over the horizon.
12. Sydney
By Kate of Kateabroad
There's so much more to Sydney than beaches. This city of 5 million offers activities that even your fussiest friend will enjoy. Sydney is known for its sunshine and the injection of vitamin D is bound to set the right mood for a friends' holiday. Each suburb in Sydney has its microculture so there is something for everyone. Whether you want to go partying on Oxford Street, camping on Cockatoo Island, or sunbathing in Watsons Bay you can do it in Sydney.
The best area to stay is in Surry Hills as it's very close to the CBD and Central Station where you can catch trains and buses out to Bondi and other suburbs. For a lux experience, there is Paramount House Hotel which has a great rooftop café. Otherwise, there are plenty of Airbnbs in the area that can accommodate a larger group.
When in Sydney, it's almost mandatory to grab a drink at Opera Bar. It's right on the steps of the Sydney Opera House with views of the Sydney Harbour Bridge. You can also try the new restaurants that have popped up in nearby Quay Quarter including Grana and Bar Mammoni. Public transport is really good in Sydney so it's very easy to get around and you can use any credit or debit card to pay for the ride. Don't miss catching the ferry over to Manly, it's a cheap harbour cruise and sometimes there are even whale sightings.
The best places to go on holiday with friends in Spain
13. Valencia
Valencia, Spain ©Spend Life Traveling
By Sanne of Spend Life Traveling
There are cities perfect to visit as a romantic couples getaway (has anyone been to Paris?). However, Valencia has always been one of those cities that's popular to visit with friends.
Some will plan their bachelor party or hen do in Valencia, but mostly it's friends coming here to enjoy some sightseeing, tapas, or paella (did you know that Valencia is the birthplace of paella?). Drinks on picturesque plazas and a visit to Valencia's long sandy beach are also amazing things to do there.
As far as sightseeing goes, Valencia's highlights include:
A popular activity in the city is to take a paella cooking class. Or rent bicycles with friends to explore the city because Valencia is very bicycle-friendly.
If you want to try an authentic Valencian paella then please avoid the touristy restaurants in the city center. Instead, try Casa Carmela or El Racó de la Paella. And, keep in mind that paella is traditionally a lunch dish. So for a truly unique experience, book a table for lunch, which in Spain is around 2 pm.
As for where to stay, Ruzafa is a neighborhood that's very popular among friends coming on a holiday to the city. The area is filled with trendy brunch places, bars, and small independent shops. And it puts you within easy walking distance from the city center and most of the main sights.
If you decide to stay in Ruzafa, Petite Palace Ruzafa is a good hotel option.
14. Barcelona
Dragon Statue at Park Guell in Barcelona ©Why Visit Barcelona
By Claire of Why Visit Barcelona
Barcelona is a fabulous destination for everyone, but visit Barcelona with a group of friends and you will have an unforgettable time! Barcelona is a city that has something to please everyone, so you won't have any arguments finding things to do in Barcelona.
Whether you spend a weekend in Barcelona or have longer to explore, you will enjoy a Mediterranean climate, expansive beaches, incredible food from tasty tapas to Michelin starred restaurants and plenty of places to drink and dance the night away.
Barcelona is also an excellent place to get a culture fix, and the city is famous for Gaudí's architecture from the magnificent Sagrada Familia to Park Guell and numerous other buildings to admire.
For group activities, you could consider a paella cooking class or a check out Corpen. It is a small gin distillery in the Poble Nou district that you can visit before heading out for drinks and a club by the beach. There are also tours to show you around the best of the city. For instance, bike tours or the funky yellow Go Car tours are popular for groups as you whizz around admiring the sights.
Where to stay in Barcelona with friends?
If you like to party, staying on La Rambla is a central and lively location. However, it can be noisy at night, so if you want to ensure a good night's sleep then check out hotels away from this busy street. H10 Madison has a rooftop pool with views of the Gothic Cathedral, or Chic & Basic Lemon Boutique is a great budget option.
What should you be aware of in Barcelona?
One last thing you must be aware of is how many pickpockets there are in Barcelona. Tourists are easy targets so be very careful with your belongings, especially in busy areas like La Rambla and on the metro.
15. Malaga
Malaga in Spain ©My Little World of Travelling
By Cristina of My Little World of Travelling
Located in the south of Spain, Malaga is a great destination to visit.
Beautiful beaches, historical buildings and monuments, delicious food and a friendly atmosphere are some of the reasons why you want to choose Malaga as your next trip with friends.
No matter what type of traveller you are, you will find the perfect activity for you and your friends as there are many unique things to do in Malaga.
If you love sightseeing, make sure to visit Alcazaba, a Moorish fortress-palace with incredible panoramic city views. Then, explore Malaga Cathedral and famous museums like Picasso Museum and Centre Pompidou Malaga.
For outdoor activities, go to La Malagueta Beach. It is Malaga's main beach which is a short walk from the city centre and has a great atmosphere. Then, visit Los Montes de Malaga, the perfect place to go for a hike.
The city centre is also home to many restaurants and high-street shops where you can spend a great afternoon with friends indulging in tasty food and shopping. If you have a sweet tooth, you must add Casa Mira to your list. Here you can enjoy some of the best ice creams in the city.
There are plenty of accommodation options in Malaga, but Room Mate Valeria is perfect for a stay with friends. The hotel is located in the cool neighbourhood of Soho and a two-minute walk from Larios Street. You will also love their rooftop pool and bar!
If you are staying in Malaga for more than two days, you may want to check out day trips to beautiful whitewashed towns like Nerja.
The best places to go on holiday with friends in France
16. Bordeaux
Bordeaux, France ©tymrazem
By Jakub of tymrazem
Bordeaux is a city that is definitely associated with wine! Wine and friends are the perfect combination!
The old town of Bordeaux which is located in France, near the coast is on the UNESCO World Heritage List. So if you want to visit, you will surely find many attractions for you and your friends!
There is nothing better than good wine and delicious food. It's best to try them with your friends. If you want to learn the secrets of winemaking together, start the day with a visit to Cite du Vin. It is a great place that describes the history of the wine untill the present day. You will learn there everything about this drink, and thanks to special stands, you will get to know all the senses with which you discover wine with your whole self. The tour ends with a tasting on the observation deck with the beautiful panorama of Bordeaux.
However, there is a lot of attractions in Bordeaux and around the city! All you need to do is take the train and in less than an hour you will reach the ocean, where Arcachon is located. It is one of the most famous French holiday resorts. Be sure to try the local oysters – they are considered the best in the country!
The best vineyard and restaurant in Bordeaux
A visit to Bordeaux would not be complete without a visit to some vineyard. There are a huge number of them! You can choose from many interesting objects. Many of them offer tasting and sometimes accommodation! I chose the Château Saint Ahon winery – a fantastic place that you can reach by public transport!
Restaurants with excellent cuisine await you at every step in Bordeaux. My discovery was La Cabane Cent Un – serving local oysters. With a glass of wine and friend its great combination!
The best places to go on holiday with friends in the Netherlands
17. Amsterdam
Amsterdam ©A World in Reach
By Sydney of A World in Reach
Amsterdam is one of Europe's most exciting cities and is the perfect destination for a holiday with your best friends. With gorgeous scenery, great food, and a rich culture, there are so many things to love about Amsterdam.
If you're visiting Amsterdam with your friends, you're guaranteed to have a ton of fun. During the day, you can explore all of the fascinating historic sites and museums before having a nice dinner and then hitting up a bar or club in the evening. Don't forget to slip in a visit to one of Amsterdam's famous coffeeshops too. There are few things more fun than giggling all evening with your friends after enjoying a cannabis brownie!
When visiting Amsterdam, make sure to add all of the most popular tourist sights to your Amsterdam bucket list. You can't visit the city without:
Checking out The Anne Frank House
Exploring Van Gogh Museum
Visiting the infamous Red Light District
Taking a canal cruise
Visiting the Heineken Experience (where you can learn about the brewing process and sample a Heineken for yourself).
There are tons of great restaurants in Amsterdam. The Seafood Bar, an upscale yet reasonably priced seafood restaurant, is the perfect spot for a nice dinner out. After, make your way to Winkel 43 for a delicious slice of Dutch apple pie!
When visiting Amsterdam with a bigger group of friends, Airbnb is the best way to go. You can find huge apartments for prices that are much cheaper than a hotel! However, if you'd prefer a hotel, the Kimpton De Witt is a stylish hotel near Amsterdam Centraal Station.
The best places to go on holiday with friends in Italy
18. Milano
Milano, Italy ©insieme-piemonte
By Linda of insieme-piemonte
A vibrant, big city Milano is perfect for vacations with friends. The international student hub offers tons of entertainment and culture, so that a trip to the capital of the Lombardia region will never turn out being boring.
Milano sightseeing in the city center includes beautiful ancient churches and temples from the Roman era. Also, the futuristic architecture like the Unicredit Tower with a height of 231 metres, which is the highest building within Italy. But the main attraction is, of course, the famous Milan Cathedral. A walk on the roof of the Duomo is perfect for a group picture as an unforgettable memory.
While strolling through the beautiful and interesting streets, don't miss the Castello Sforzesco with the beautiful and quiet Parco Sempione behind it. A great option to get off the sometimes very noisy roads and relax your minds. To process all the city's impressions, you should take a break in the Brera district and eat good Italian ice cream for example at Garibaldi Crème.
Milano is not only rich on history but also known as a fashion capital within Europe. In the streets of the Quadrilatero d'Oro district, which is famous for fashion, everyone will find what they are looking for! All the big and famous brands as well as local and Italian fashion designers present their latest creations here. What better way than to get advice from friends while shopping?
After an eventful day, be sure to head to the Navigli district for an aperitif. Along the water canal is the perfect place to sit, enjoy life and toast with friends. Here, many hip and trendy cafes and restaurants are lined up and there is something for every taste.
Where should you stay in Milano with group of friends?
A great starting point for exploring Italy's second largest city is an accommodation in the southern western city center. With its urban location as well as direct tram access to the Duomo, the Corso Italia Deluxe Home Modern WIFI is ideal for a group of up to 4 friends.
Those with time should take a day trip north to Lake Como. Swimming or boating on the blue waters is the perfect culmination of any primal vacation with friends in Milano.
19. Florence
By Lori of Travlinmad
For many, a visit to Italy conjures up visions of the beautiful rolling hills of Tuscany, and there is no better place to start than at the gateway to Tuscany — Florence, Italy.
With its deep history, iconic historic sites, and streets lined with shops and restaurants, the list of things to do is daunting but determining how many days you'll spend in Florence will help narrow the list.
Experiencing the Renaissance City is always fun. However, when you're traveling with friends, there may be some issues that arise — differing perspectives, travel styles, budget, overall health, and sharing expenses can either make traveling together more fun or complicated.
Thankfully, Florence is one of Italy's most touristic cities and there are plenty of experiences for everyone on the trip. Whether your idea of fun travel is enjoying an espresso or glass of wine on the Piazza della Signoria while planning your next day or chatting about what you've already experienced, or bicycling the city's historic centre, look no further than Florence.
The Duomo, bell tower, and baptistry are great places to start. There are also plenty of excellent museums like the incomparable Uffizi Gallery and the Accademia Gallery with Michelangelo's Statue of David.
The best restaurants and hotels in Florence
Foodies will enjoy the many excellent restaurants serving traditional food. Trattoria dall'Oste is a favourite for Bistecca alla Fiorentina, a Florentine specialty easily split between friends.
The same goes for excellent hotels. For a view of the Ponte Vecchio that's close to city center, the Hotel Berchielli is a great choice for friends wanting just a bit of luxury.
The best place to go on holiday with friends in Portugal
20. Algrave
Algrave ©the Algarve Family
By Alya of the Algarve Family
The Algarve region in the south of Portugal is an amazing destination to go on holiday with friends. Algarve is famous for its stunning sandy beaches surrounded by rugged limestone cliffs. Also, crystal clear turquoise sea, charming historic towns, and vibrant nightlife. The region offers a great variety of outdoor activities such as surfing, kayaking, diving, hiking, mountain biking, etc. You and your friends can have a great time having a beach holiday packed with adventure activities.
Not-to-miss things to do in the Algarve
There are many great places to visit in the Algarve. The choice depends on what you and your friends are looking for. If you're experienced surfers and like unspoiled beaches, the West Coast of the Algarve is the best option. From Praia de Odeceixe to Sagres there are plenty of stunning beaches with great surfing spots. The so-called Wild Coast is a popular destination with travellers in motorhomes.
If you and your friends have a van it'll be an amazing experience to drive along the coast from beach to beach looking for the best surfing spot and enjoying stunning views of the coast. If you prefer to stay in a lively town near the beach close to many bars and restaurants, then towns in the southern Algarve will be perfect for you.
Lagos is one of the best towns in the region for a holiday with friends. There are many excellent beaches in Lagos such as Dona Ana Beach, Porto de Mos, Praia do Camilo, and Meia Praia. It's possible to surf at some of these beaches. The old town has a great variety of bars and restaurants with live music. The streets of Lagos get very busy during the peak season.
Where to stay and eat in Algrave with friends?
Hotel Marina Rio and Belmar Spa & Beach Resort are some of Lagos' best places to stay. Adega Marina is a popular seafood and fish restaurant in the town.
When is the best time to visit Algrave?
T he period from May to September is the best time to visit the Algarve. July and August are the peak season in the region. If you decide to come in these months make sure to book your accommodation, car, and activities in advance.
The best place to go on holiday with friends in Ireland
21. Ireland Road Trip
Ireland ©The Directionally Challenged Traveler
By Pamela of The Directionally Challenged Traveler
Ireland is home to some of the most stunning natural landscapes in Europe, including rolling hills of green dotted by fluffy sheep. With its friendly locals and charming personality, Ireland is a wonderful place for a vacation with friends.
One of the best ways to see the country is by road trip. Driving in Ireland, whether it's through the countryside or in the cities, with your friends, is an idyllic way to spend a vacation. Friends would not only help the drive pass by easily, but they'll help bring out the wonders Ireland holds around every corner.
The best places to visit during road trip in Ireland
The larger cities of Dubin and Galway offer nonstop entertainment for any visitor. Exploring the history of Dublin Castle or Lynch's Castle gives a glimpse into days gone by. Live music radiating from pubs on every corner provides friends a perfect place to relax after a long day of exploring. Indulge in some locally sourced food such as colcannon or Irish stew.
The countryside and smaller villages of Kinsale, Ardmore, and Dingle offer a glimpse into the Irish culture with colorful houses and small stores. Ireland's coast has some of the most beautiful views from every angle. From the cliffs of Moher on the western coast to the Slieve league mountains in the north and from Tramore Beach in Ireland's south to the Aran Islands off the west coast.
Where to stay in Ireland with your friends?
For a magical place to stay during your road trip, why not stay in a castle? There are a number of castle hotels throughout Ireland, ranging in price, from Ashford Castle to Cabra Castle, you'll find something in your budget!
You'll be happy you took the time to explore Ireland no matter where you visit around Ireland.
The best place to go on holiday with friends in South America
22. Ecuador
Ecuador ©Home to Havana
Carley from Home to Havana
For friends looking to travel to an adventurous and off the beaten path destination, there is no better place to consider than Ecuador. This small country is packed with beauty and adventure, and it is also an affordable travel destination for most. It's the perfect spot where a little can go a long way for an unforgettable trip. While there is plenty to see and do throughout all of Ecuador, its capital of Quito makes for an easily accessible and affordable base to explore the country.
Quito's location in the center of the country and proximity to everything makes it the perfect destination to base yourself for day trips or weekend trips to the Amazon, the mountains, and even the cloud fore st. It is an easy way to make sure travel companions each get to experience something of their interest. With an adventurous friend, head to Tena in the Amazon for the country's best river rafting, and with an outdoorsy friend head to Quilotoa for one of South America's best treks, around a volcanic crater lake.
When looking for where to stay in Quito, you'll find beautiful accommodation options for every budget and traveler, ranging from social hostels like The Secret Garden to colonial boutique hotels like Hotel Casona 1914. Within Quito you'll find something for every type of traveler, including museums and colonial churches for the history buff or volcano hikes with splendid views over the city. No matter who you travel with or the itinerary you plan, there is something bound to excite you in Ecuador.
The best islands to visit with friends
23. The Galapagos Islands
The Galapagos Islands ©emilyembarks
By Emily of emilyembarks
The Galapagos Islands are one of the most unique archipelagos in the world. Those incredible islands are about 600 miles off the western coast of South America. Owned by Ecuador, the islands are only reachable via plane and can only be explored by land and sea tours run by the island's top-rated naturalist guides.
The best things to do in the Galapagos Islands
But, due to these hefty restrictions, visitors have seemingly endless opportunities for getting up close and personal with undisrupted nature! You can snorkel with white tip reef sharks and sea turtles. Also, hike to the world's second-largest active volcano crater. Then, learn how giant tortoises live to be over 100 years old. Moreover, spot rare species of plants and animals that are indigenous to the islands!
Everyone who visits the islands typically travels with a partner or group of friends. All of the activities tend to be done in groups. From snorkeling and hiking to therapeutic massages and wildlife spotting, the Galapagos Islands are one of the best places to go on holiday with your friends.
Those who do decide to travel in a group will also be rewarded with discounted tour rates and better chances of spotting wildlife. Not to mention, if you and your friends are real foodie travelers, then it's good to know that Ecuador and the Islands are one of the best places in South America for food!
Fresh shrimp ceviche (ceviche de camarón), fried plantains, endless chicken and pork dishes, and even the national dish of guinea pig are all delicious. Vegetarians, don't fret! You can also find incredible quinoa salads, savory soups, and fresh produce everywhere you go.
Where to stay in the Galapagos Islands with your best friends?
If you do decide to visit the Galapagos Islands with your friends, stay on the island of Santa Cruz. It's the largest, most tourist-focused, island so you'll get to take easy day trips to all of the other islands. However, also enjoy the nightlife of Puerto Ayora. The Galapagos Dreams Hotel is a must-stay with its hospitable employees and delicious foods. They also make it super easy to sign up for day trips, book water taxis, and anything else you may need.
Why should you learn Spanish before traveling?
Just be sure to brush up on your Spanish-speaking skills for when you're in mainland Ecuador. While most people on the islands speak both English and Spanish (it's required for the naturalist guides), most people on the mainland don't speak any English. And with poor internet connection, Google Translate won't always be there to help.
The best place to go on holiday with friends in South Korea
24. Seoul
By Pafoua of Her Wanderful World
Seoul in South Korea is a beautiful city and is perfect to explore with friends when on holiday. From traditional Korean culture to modern shopping malls, there are sights and experiences for every type of traveler.
With so many fun things to do in Seoul, many of these activities would be even better with friends. Together, activities such as enjoying the food culture, the nightlife in Seoul, and even attending concerts together can be more enjoyable with other people.
What are the best things to do on vacation with friends in Seoul?
If you prefer a more low-key vacation, there are also many cultural sights to see and traditional Korean experiences to enjoy. One of the most interesting places to visit is the Demilitarized Zone which is where North and South Korea borders meet each other. On a clear day, you may even spot a North Korean city!
You might also be interested in the more quirky things to do in Seoul, such as visiting various themed cafes. If you are interested in K-pop music, you can plan to attend a holographic concert, especially if your favorite band isn't actually in town.
If you are interested in nightlife, then you will definitely want to check out some of the popular clubs in Seoul, such as Octagon. No matter what type of vacation you are looking for, Seoul has something to offer for everyone.
A few of the best districts to stay in are the Hongdae district, Myeondong district, or the Insadong district. When it comes to food, make sure you go out to enjoy Korean barbeque and traditional Soju together. You'll also want a taste of kimchi, tteokbokki which are delicious pan-fried rice cakes, and Korean fried chicken.
If you choose to spend your time in Seoul, South Korea, you'll be sure to have an amazing time!
The best place to go on holiday with friends in Jamaica
25. Montego Bay
Sunset at Montego Bay ©layerculture
By Dan of layerculture
When looking for holiday destinations to visit with friends, Montego Bay in Jamaica offers many great activities for you to be able to share. One of the great advantages of traveling with friends to Montego Bay is being able to save on accommodations costs. In Jamaica, there are many all inclusive hotels and guest-houses which work out cheaper per person meaning you can save a considerable about of money if traveling as part of a group.
Things to do in Montego Bay
When it comes to activities during the day, you have everything from boat tours which include snorkeling, the opportunity to visit the craft markets where you can find unique handicrafts, and the popular hip strip (aka Gloucester Ave). This is an oceanside strip home to the famous Doctor's Cave Beach and some of Jamaica's exclusive shopping boutiques. During the evening Montego bay comes to life with various entertainment venues such as Pier 1 and Margaritaville, which are both great to attend with a group of friends for drinks.
Where to stay in Montego Bay?
Montego Bay is also home to some of the best hostels in Jamaica. When traveling with friends you'll find that Mobay Kotch is one of the best places to meet like minded travelers and have a more local experience outside of the hotel chains. In terms of safety in Montego Bay, you can get advice from Vanessa from Mobay Kotch who knows all the best places to go (as well as avoid) in the downtown area.
Best Places to Travel with Friends: 19 Trips and Vacations for Groups
Whether you're planning a bachelor/bachelorette party, a girls/guys weekend, or a best friend getaway, there are tons of cool places —both in the US and abroad — that will pique your interest. Vacations for friends can include getting lost in nature, relaxing on the beach, or partying in the city. Hanging out with friends doesn't have to break the bank either. Consider a camping trip or volunteering abroad. These days, you certainly can't run out of fun ideas and places to go with friends!
This article covers all the bucket list destinations you'll want to see with your best friends. So pack your bags and get excited for the trip of a lifetime.
Without further ado, here are the 19 best places to travel with friends that will make for an unforgettable getaway!
1. Las Vegas, Nevada
Gambling, shopping, drinking, and eating are some experiences you and your best friends can look forward to in Las Vegas. It's a place where you can live the high-life for not a lot money, which makes it an attractive destination for young adults. Hotels are ridiculously cheap, and you can get free drinks at many of the casinos. It's no wonder Las Vegas is a popular pick for bachelor and bachelorette parties.
Hang out around the Las Vegas Strip, which is a giant party scene during all hours of the day. Be sure to make your way up to a rooftop pool party or hit the casinos. It's easy to lose track of time as you're partying the night away. They don't call Vegas "sin city" for nothing!
For the outdoorsy types, I recommend doing a day trip to Valley of Fire State Park or Red Rock Canyon. The fresh air and beautiful scenery will also help you treat your hangover.
If you've never been to Las Vegas with your friends before, be sure to add this to your bucket list!
2. Cartagena, Colombia
Party and adventure await you in Cartagena de Indias. This Colombian city, which hugs the Caribbean coastline, is known for its fun party atmosphere. The vibrant architecture and lively nightlife are enough to entertain you for days, and the prices are cheap, too. This makes Cartagena a popular choice for bachelor and bachelorette parties.
Stay at a five-star hotel on a budget, or a cool and quirky Airbnb with a pool. It's one of the best places to travel with friends because you can do just about anything inside the city's colorful colonial walls: throw a pool party, eat and drink all day, and explore the unique cultural and historical attractions. In Cartagena, the opportunities are endless, and you won't have to worry about breaking the bank. What more could you want in a trip with your best friends?
3. Nashville, Tennessee
Music lovers rejoice! As the birthplace of country, Nashville is a city that beats to its own drum. It's home to the Grand Ole Opry, the Country Music Hall of Fame, and a myriad of bars and restaurants with live music. It's certainly a top place to visit in Tennessee, and it's easy to see why.
Nashville is a magnet for those seeking a mix of country charm and modern attractions. To accommodate the hordes of bachelors and bachelorettes, you'll find new boutiques and restaurants every time you go. There are also lots of greenspaces, where you can enjoy the outdoors in a cool city setting.
Start your day by going for a bike ride through one of Nashville's 100 urban parks, and spend your afternoon and evening eating, drinking, and dancing to live music. You won't want to travel with your friends any other way!
4. Amsterdam, The Netherlands
Vacations for friends truly don't get any cooler than Amsterdam. As the capital and biggest city in the Netherlands, Amsterdam is a cultural center perfect for just about anyone. History buffs are drawn to the historic riverfront buildings and world-class museums, while outdoorsy types enjoy the vast network of bike paths and canals.
Be sure to check out the top museums in the city, including the Anne Frank House, Rijkmuseum, and Van Gogh Museum. Beer lovers won't want to miss a visit to the Heineken Experience, one of my favorite interactive brewery museums. Hanging out with friends outdoors? Be sure to ride bikes like the locals do, have a picnic in the Vondelpark, and do a canal cruise.
Amsterdam takes fun with friends to a whole new level with its drinking and dining scene. The nightlife in the city is among the best in all of Europe, and it won't take long to see why. Whether you're looking for party, history, or art, Amsterdam is certainly a best vacation for friends.
5. Boston, Massachusetts
Trips for groups come in all shapes and sizes, but visiting Boston is a fun idea for just about anyone. Though it isn't as big as NYC or as rowdy as Nashville, there are many compelling reasons to visit. Here are a few that cement Boston's reputation among places to go with friends.
History lovers will enjoy visualizing this country's founding at the Freedom Trail, Boston Tea Party Museum, and Old North Church. Take a stroll through old and scenic public parks, including the Boston Common and Public Garden. Plus, you won't have to drive far to find some amazing mountains for skiing, fishing villages for shopping and eating, and nature reserves for exploring. Regardless of your interests, Boston will not let you down as one of the best places to go on vacation with friends.
Take advantage of Boston's multicultural restaurant scene and it's mouthwatering desserts that include everything from Italian to Asian specialties. There's also a fun nightlife here, made even better by all the world-class universities that call Boston their home. With so much charm and personality, this city is definitely among the places to go with friends on holiday.
6. Paris, France
Paris is a magical European city like no other. The French capital has lured people with its charm and romance for centuries, and today it's definitely one of the best places to travel with friends.
It's easy to fall in love with Paris. Enjoy a picnic on the lawn next to the Eiffel Tower with a baguette, cheese, and champagne in hand. Shop til you drop on the Champs-Élysées, marvel at the Notre-Dame Cathedral, and admire the world's largest art museum, the Louvre Museum. There's so much to see and do in Paris, making it the perfect place for a friend's trip.
7. Hawaii, USA
Hawaii is a top place to visit with friends who are beachgoers. This tropical paradise is filled with pristine beaches, lush forests, and epic otherworldly landscapes.
Though Hawaii can be on the pricey side, it's worth every penny. Check out the beach clubs and resorts on Maui, explore the jungles on the Big Island, or get a more authentic experience on the untouched island of Molokai. There's truly something for everyone in Hawaii.
Looking for some R&R? Relax on a black, white, or red sand beach with a cocktail in hand, and you'll see why Hawaii is among the best places to travel with friends.
8. Iceland is a top place to travel with friends for adventure seekers
Iceland is a dreamy destination for outdoor lovers. It's jam-packed with precious scenery, including everything from geysers and hot springs to glaciers, fjords, and black sand beaches, making it the ideal destination for road trips.
Unlike other places on this list, which may be more seasonal, Iceland can be enjoyed on a friends trip any time of year. In the winter months, you'll have the aurora borealis to look forward to each night, while in the summer, you can go backpacking across the dramatic Icelandic landscapes.
Chase waterfalls, eat delicious local delicacies, and go horseback riding across one of the most breathtaking islands imaginable. Is Iceland one of the best places to travel with friends? Absolutely!
9. New York City, NY
NYC is nicknamed the "city that never sleeps." It's easy to see why amid this urban sprawl packed with world-class restaurants, shopping, and nightlife.
Get lost in Central Park and the concrete jungle, before heading into a dim sum restaurant (or just about any other international restaurant imaginable!). For unbeatable views of the Empire State Building and the rest of the NYC skyline, head up to Top of the Rock observation deck. Or catch a Broadway show at one of the 41 theaters near Times Square.
New York City is an urban oasis that you won't find anywhere on Earth. It's totally a place where you'll want to bring your best friends! For a more nature-oriented experience in NY, consider making a trip to the Adirondacks, the Finger Lakes, or Lake George. It's no wonder that New York is among the coolest places to go with friends.
10. Barcelona, Spain
Barcelona is where coastal charm meets world-class culture. This city draws people from around the world with its vibrant architecture and amazing food, but there's so much more than meets the eye in Barcelona.
By day, discover Barcelona's cool cultural and historic attractions like the Sagrada Familia and Parc Güell. And by night, experience Barcelona's spirited nightlife, where you'll be tempted to stay out all night just in time to catch sunrise at the beach.
Barcelona has a modern cosmopolitan vibe with a unique Catalan heritage. The prices for most attractions are reasonable, and it's easy to gain free entry at nightclubs if you do some research. This affordability, coupled with fun things to do at every turn, makes Barcelona a solid idea for a best friend trip. It's truly a must-see when you're visiting Spain.
11. New Orleans, Louisiana is among the best places to travel with friends who like to party
Looking for one of the best places to go with friends? Don't sleep on New Orleans. This city is heaven on Earth for those looking for a fun party atmosphere.
For a particularly joyous occasion, be sure to visit during Mardi Gras in February. Mardi Gras ("Fat Tuesday" in French) is the climax of weeks of carnival celebrations, filled with drinking, colorful parades, and loud music. Though Mardi Gras is a bucket list experience, you really can't go wrong visiting New Orleans any time of year.
As a hub of hedonism, New Orleans draws bachelors and bachelorettes from around the country. With so many restaurants, bars, and a mix of Afro/Caribbean and European influences, it's no wonder New Orleans is a popular place for a best friend trip.
12. Lisbon, Portugal
Lisbon probably isn't the first place that comes to mind when you're thinking about places to go with your best friend, but it should be! As the capital of Portugal, it's
With amazing food, coastal scenery, and postcard-worthy sights at every turn, Lisbon deserves a spot on your best friend travel bucket list. Foodies are drawn to the fresh seafood and Michelin-starred restaurants, while party animals are electrified by Lisbon's world-class nightclubs and trendy cocktail bars.
The colorful buildings, lofty hills, and waterfront views are nothing short of extraordinary, and you'll want to share all of it with your best friends or significant other.
13. Disney World in Orlando, Florida
Do you ever find yourself reflecting on the good old days with your lifelong friends? Relive your childhood with your best friends by visiting Disney World!
It's quite different visiting Disney World as an adult versus a kid, but it's no less enjoyable. Go on some of your favorite rides before eating candy and ice cream until you get a stomach ache. Drink and eat around the world at Epcot by trying a different drink and snack at each of the countries.
Disney is magical at any age, as long as you bring the right company!
14. Punta Cana, Dominican Republic
While most spring breakers head to Mexico and Florida, this Caribbean destination feels more authentic, yet no less beautiful. Punta Cana is known for its world-class beaches and luxurious hotels, which won't break the bank. It also offers lots of fun outdoor adventures, including snorkeling, zip lining, boating, and so much more. It's no wonder, then, that it's considered among the top vacations for friends.
Stay at an all-inclusive beach resort like the Hard Rock Hotel or Secrets Cap Cana Resort & Spa. Soak in the sun from gorgeous beaches including Bavaro Beach and Playa Macao. Whether you're into watersports, sunbathing, golfing, or all the above, it's not hard to see why Punta Cana is one of the coolest places to go with friends.
15. Austin, Texas is among the most fun places to go with friends
Visiting the Lone Star state is always a great idea, and if there's one place you should go to with your best friends, it should be Austin!
Austin is considered the "live music capital of the world," hosting two annual music festivals including the Austin City Limits Festival and SXSW. But even if you don't attend one of those, you'll be treated to live music every night at the city's best bars, restaurants, and nightclubs. Enjoy a good old fashioned Texas barbeque before heading out on the town to dance the night away. There's no place quite like Austin!
Aside from its music and gastronomical scene, Austin's urban parks and southern charm are hard to resist. Chat up locals and you'll be amazed by their kindness and hospitality. It won't be long until you and your best friends fall in love with this city.
16. Prague, Czech Republic
Prague is a city of superlatives, boasting the best beer, oldest castle, and largest nightclub in Europe. It's one of the most beautiful cities in all of Europe, where you'll find vibrant and historic architecture on every street. It's easy to see why this city is also among the best places to visit with friends.
Experience Prague like a local bohemian by drinking Pilsner Urquell. Party all night at Karlovy Lázně, a five-story club that offers different music on each level. Take pictures on the iconic Charles Bridge, and don't miss a visit to the 9th-century hilltop castle. From art and architecture enthusiasts to beer lovers and party animals, there's something for everyone in Prague.
To make things even better, the prices are super cheap in Prague, especially when compared to Western European cities. It's no wonder that Prague is a top pick for best trips with friends.
17. Napa Valley, California is among the best places to travel with friends who love wine
If you're into fine wines and stunning scenery, it's hard to imagine a more perfect place to go with friends than Napa Valley.
Napa Valley is among the top wine regions in the world, and is a popular vacation getaway within reach of San Francisco. Napa is a bit pricier than nearby Sonoma Valley, but it's totally worth it for the amazing wine and picturesque views.
Tour some of the many vineyards in Napa Valley, doing wine tastings and maybe even joining a wine club or two. Then, at night, head into Downtown Napa for some amazing restaurants (and more wine). Stay at a boutique hotel in the heart of Wine Country, and you'll never want to leave. But if you do, at least San Francisco — another great place to visit with friends — is right around the corner!
18. London, UK
Looking for fun places to go with friends? Add London to your vacation bucket list. This bustling cosmopolitan city also has many historic attractions, providing so many things to do in groups. Here's what makes London the ultimate destination for hanging out with friends.
Stroll the River Thames, take a ride on the London Eye, and go for a pub crawl around Piccadilly Circus. And after a day exploring this amazing city, enjoy the nightlife that's among the best in Europe. Friendcation ideas truly don't get any better than this.
Rainy days come quite often in the United Kingdom, but that's no reason to worry. The city is home to many museums and historic sites, such as the British Museum, Tower of London, Natural History Museum, St. Paul's Cathedral, and much more. Is this top among the fun places to travel? It sure is!
19. Miami, Florida
Last, but certainly not least, on this list of the coolest places to travel with best friends is Miami. This beach destination in South Florida is filled with life, charm, and beauty. It boasts a vibrant nightlife and restaurant scene that is arguably unrivaled in the US. But if that isn't enough to convince you, South Beach and Miami Beach, will.
Stay at a luxury villa or mansion overlooking the beach, or a boutique hotel embodying the tropical charm of the Caribbean. You won't want to visit anywhere else!
Unique places to go with your best friends in 2022
Due to the pandemic, traveling is still going to look a bit different this year. However, let's remain hopeful that better days—and our best trips with friends— are yet to come!
Hopefully, this article has given you some interesting bucket list ideas to enjoy with your best friends. Have you been to a special place with your friends that you feel should be included? Send me a message on Instagram or email me at jon(at)myglobalviewpoint.com. I'd love to hear from you!
Places Around The World To See With Your Best Friend
Traveling with your best friend is on everyone's to-do list.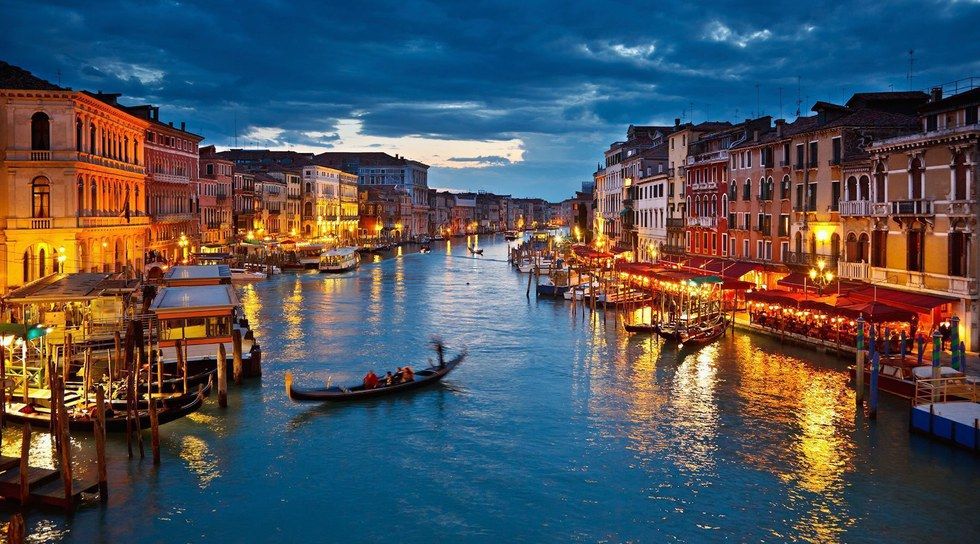 Traveling around the world with your best friend is on almost everyone's bucket list. Below are just five places you should visit with your friends in your lifetime. Some of them might not happen until you're all in your thirties or even your seventies but the good thing is you have your whole life to go.
Iceland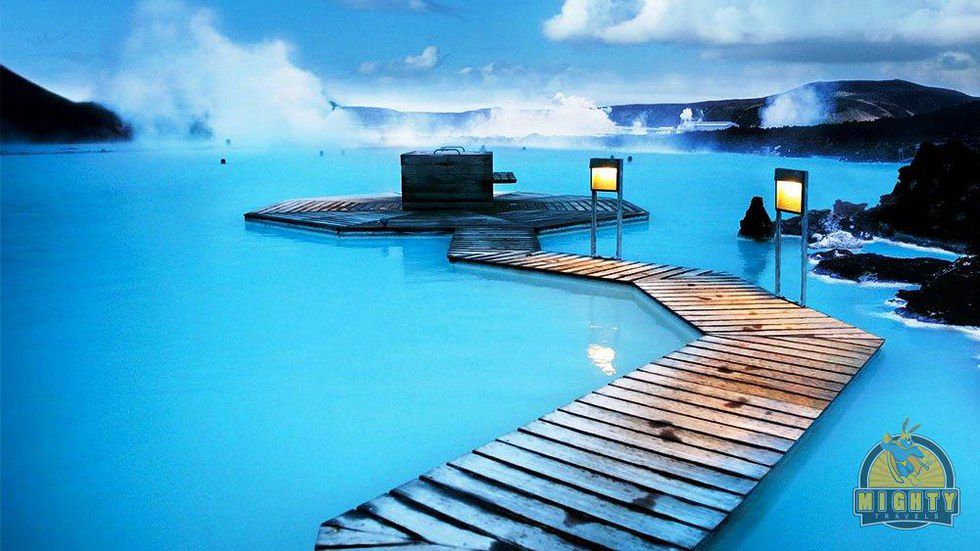 Iceland is truly a beautiful country and doesn't get enough credit for its history and beauty. There are museums dedicated to Iceland's rich history along with monuments and statues. There are plenty of things to do in Iceland that are touristy but if anything make sure you appreciate the nature. Most of the things to do involve nature. For example, there's the blue lagoon, which is one of the most visited attractions in the country. It's a man made geothermal spa. There are also natural not springs around Iceland. Along with the hot springs, there are other things to be in awe of such as the volcanoes and the nature. It's possible to actually book a nature tour so you don't go wandering off by yourself. On the day trips they take you to see certain waterfalls like the Golden Circle and glacier or other places, depending on what you and your friends want to do. The one thing any person should witness is the Northern Lights, which are very visible from Iceland, even more so than in Alaska. What better person to see this phenomenon than with your best friend? The best time to see the lights are from September to March and scientists predict that this year they will be at their most intense in over ten years.
Greece
The best time to visit Greece is from May to October. But what's in Greece that might interest best friends? There are dozens of things to see and do in Greece. There is a lot of rich history, specifically in Athens where the Acropolis is visible from anywhere in the city. It was created out of marble and originally held a large statue of Athena, the goddess of war. The Acropolis is also illuminated at night so no matter when you and your friends see it, you'll never forget it.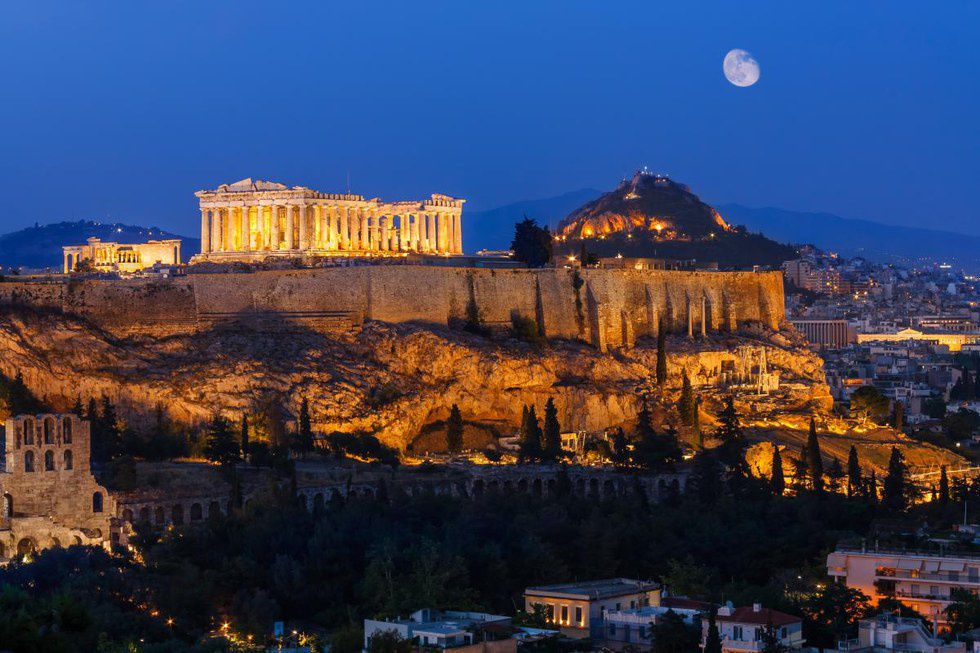 Another place to visit in Greece is the beaches of Crete. Crete is actually an island, so of course there are beaches all around. Some are secluded and have shade while others are out in the open with more people. There are beautiful ruins to explore with your friends along with caves and lakes. The final thing and it might just be the most interesting place to visit is Mount Olympus. If you took eighth grade history you probably learned about ancient Greek gods and goddesses. Olympus was where they thought the gods settled and it's a real mountain you can climb. The sight will give you chills.
Rio De Janerio. You might have heard about the city from the children's movie Rio or from Fast & Furious Six. In fact, the 2016 summer Olympics are being held there. Of course there are forests to explore that hold waterfalls and other natural beauties but there is much more to see. There are beaches, in fact one of the most famous beaches in the world is located in Rio, but there is much more. This city is home to Christ the Redeemer, which was created in 1931 and has been open since then.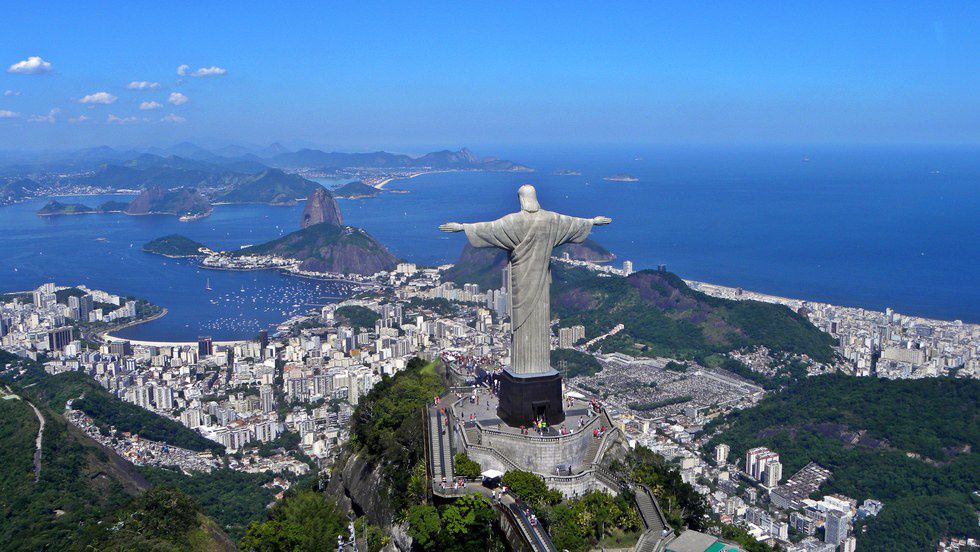 It appears in every movie that takes place in Rio and is one of the most visited places. One of the most exciting things that takes place in Rio is Carnival. In 2016 it takes place on February fifth but changes every year so if you and your friends are looking to party, make sure you check before you go!
Venice
Another place to visit is Venice. Why? Because eventually the whole city will be submerged underwater since it's sinking more and more every year. There are no roadways or cars in this city but instead canals with boats for transportation. The Grand Canal twists through Venice and smaller canals build off it. It is actually one of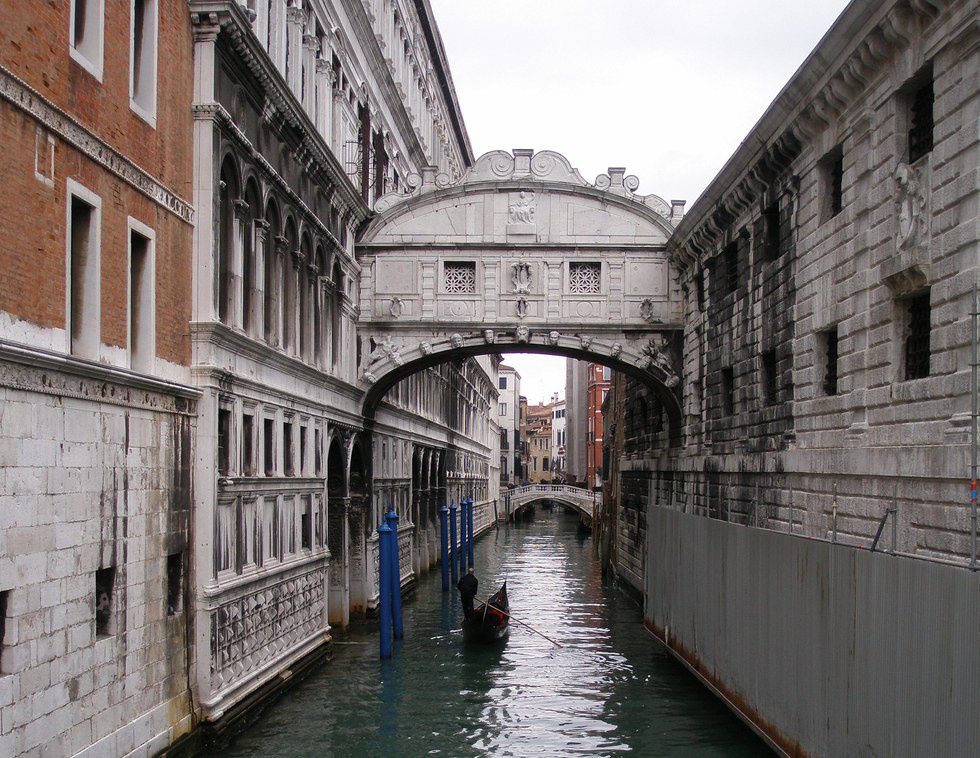 the main sights to see, of course, as the whole city thrives off it. Another interesting sight to see is the Bridge of Sighs, which is made completely out of white limestone and also has windows with stone bars. It connects the prison and the courts. It's named the Bridge of Sighs because as the prisoners walked over it they took their last free breath. There are also museums to see along with more historic bridges and of course, the beaches to visit with friends.
Australia
Why would you not want to go to Australia with your best friend is a better question than why should you go. First of all P. Sherman 42 Wallaby Way Sydney and then there's the stereotype that anything in Australia can and probably will kill you. So what can you actually do or go and see? There's the Sydney opera house (which also shows up in Finding Nemo), and the Sydney Harbor Bridge, which is lit up at night and there is also a lookout on the bridge. Another place to visit is Bondi Beach where you and your friends can explore by walking or go surfing and swimming.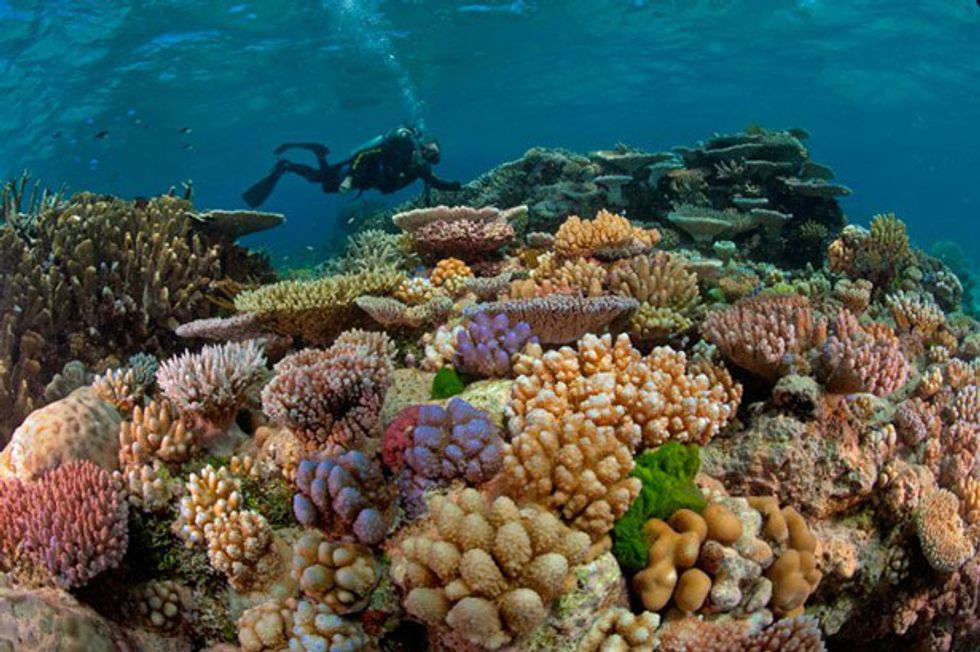 One of the most interesting things in Australia is the Great Barrier Reef and it's one of the Seven Wonders of the World. You can go scuba diving to explore the reef up close or get on a boat with a glass bottom to view it from actually being in the water. There are dozen of other things to see and do in Australia with your best friends like the Sydney Tower. It has a viewing platform and is the tallest structure in Sydney. No matter what you and your friends choose to do in Australia you'll have fun.
This article has not been reviewed by Odyssey HQ and solely reflects the ideas and opinions of the creator.
Subscribe to our
Newsletter
Dear you,
I am writing this a week or two before our six month mark.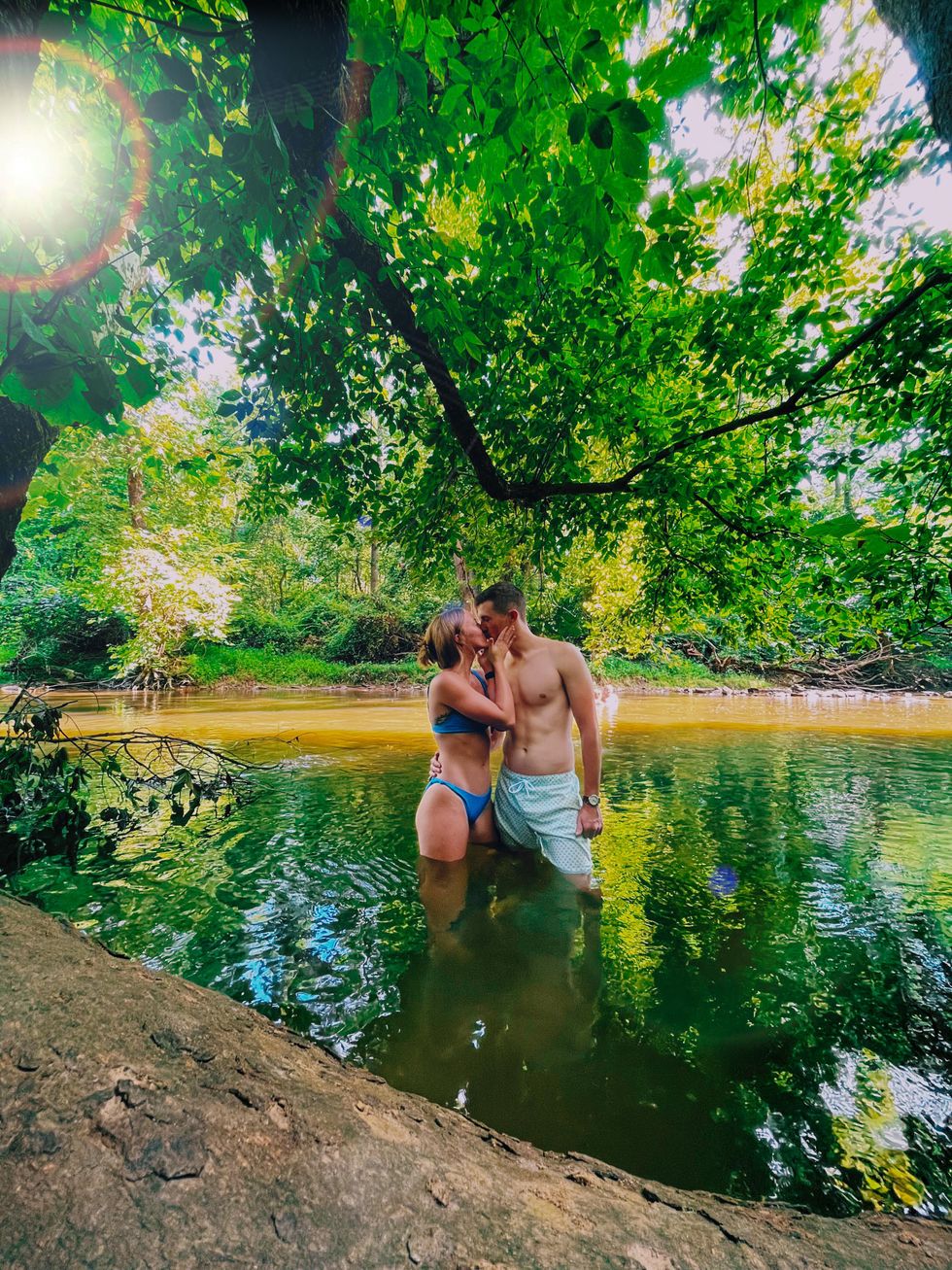 i wasn't supposed to like you and i most certainly wasn't supposed to love you. i told myself when i agreed to go on this deployment that it was be me, myself, and i. nothing less, nothing more. man was i wrong.
in the beginning, i was skeptical. so many thoughts racing through my mind. deployment fling? another lesson? bored? all of these and more came to mind, but i liked you. we never stopped talking. only saw each other in passing for weeks, but i was so content. you were bringing light back into my life. it didn't make sense. still doesn't honestly.
every time i looked at you, i noticed something new that i liked. it began with the most obvious features. your nose and your eyes. your lovely skin and numerous freckles. these are things everyone could see. i would do this daily and you would always giggle and ask me what i was looking at. i never would respond. just smiled and continued watching supernatural with you. days turned into nights and those turned into weeks. week after week of nonstop laughs, hugs, kisses, and adventures. suddenly, something changed. i couldn't exactly tell you when, but it was the most comforting feeling. almost like a wave of tranquility. such an intense feeling. when i looked at you, i saw more than to what meets the eye. i no longer liked you. i loved you. i love you. the way you squint your eyes when you laugh exposing my favorite feature of yours – the crows feet on either side of your eyes. the way the color of your eyes vary day by day either a sage green with a sweet mixture of honey in the middle or a dash of blue peaking through. i love the way your lips fit effortlessly with mine. the way you "mmm" when i climb into bed and you squeeze me tight. the way your fingers trace mine and leave a lasting imprint. i could go on and on, but you know. i hope you know.
september 5th. we rode scooters all over the city in the middle of the night. it felt endless. it's been my favorite night. i know there's many more to come, but i cherish this one. i hadn't felt that much emotion in my life. i was overwhelmed with love and happiness. above all, peaceful and safe. we rode over to the most beautiful place and sat on that bench. not a single word. just holding each other and admiring the sight. it was time to go and you whipped me around and told me. you told me you loved me. you loved me back. genuinely. i didn't know what to say. my heart burst. i love you. oh how i love you.
i am truly grateful for everything you've done and continue to do. you have reinvented the way i view love. you inspire me to become the best version of myself day in and day out. there aren't words strong enough to describe how intensely i feel towards you. i just hope i can continue to make known how appreciative of you i am and how loved you are.
the future holds so much for the two of us. we'll have it all, but i'll let that unravel by itself. i can tell you one thing about it. this probably isn't the most special way to say something like this, but i was thinking about us today. it hit me. i don't just love you anymore dustin. i'm in love with you. i'm honestly not sure if there's a distinction between the two, but there might be. i think it's what i'm feeling towards you now. you're almost home now, so i better wrap this up so you can pick at me to show you this little messy letter. i might let you read it after you ask 4 times, we'll see.
Source https://ukeveryday.com/holiday-with-friends/
Source https://www.myglobalviewpoint.com/best-places-to-travel-with-friends/
Source https://www.theodysseyonline.com/places-around-the-world-to-see-with-your-best-friend