Adventure in California: Top 60 Adventures you Have to Try at Least Once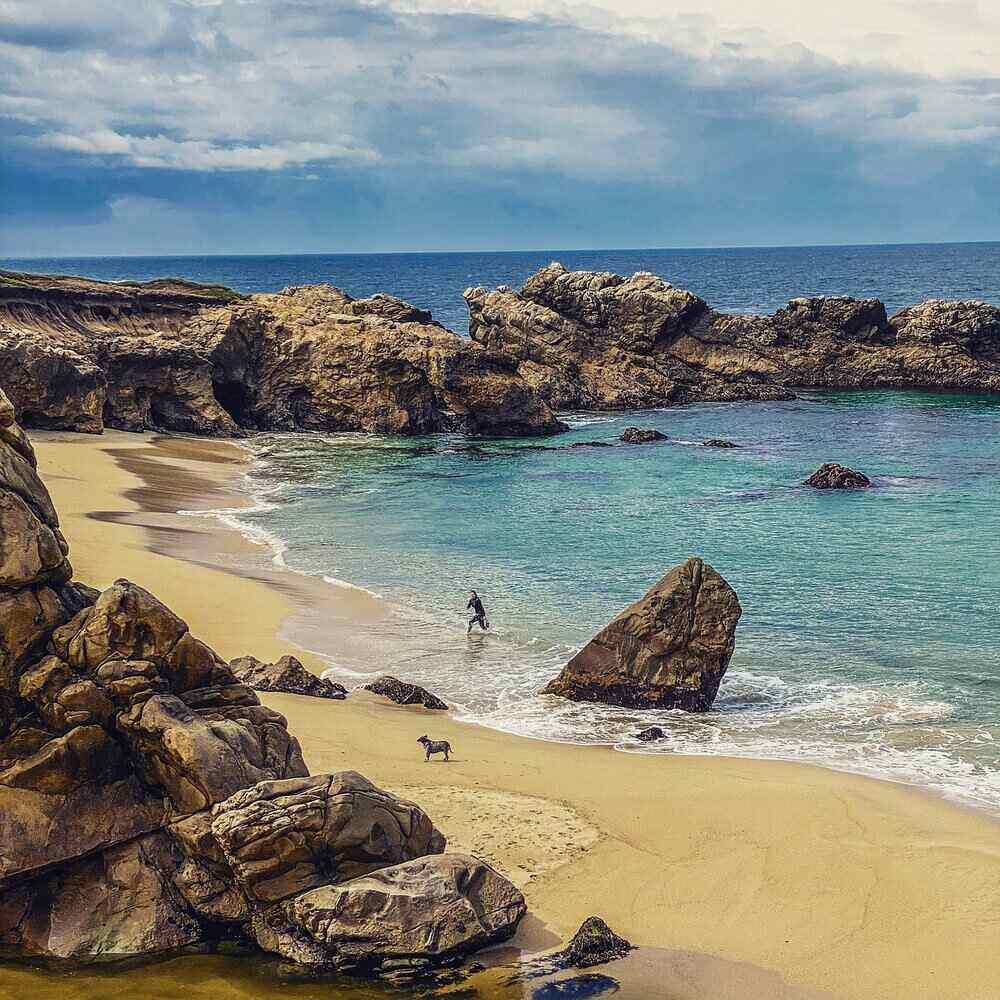 The best adventures in California range from the Half-Dome Hike in Yosemite to a hot air balloon ride over Temecula, to a Malibu wine hike and so much more.
Table of Contents
California has plenty of adventures to experience, no matter what part of the state you're in, even if you're in a city like San Francisco. From adrenaline junky to the mild adventure seeker, California has something for everyone.
And one of the greatest things about California is that the weather is perfect in most parts of the state throughout the year, making it an all-year destination. With everything there is to do, California is the best destination for adventure tourism.
Here is a list of some of the best adventures in California that are categorised according to activity.
There really is something for everyone, including family activities so no one is left out. And if you aren't looking for an active adventure, don't fret, we've got just what you're looking for on this list.
Hiking Adventures in California
Hiking to the Half Dome's summit is the perfect way to spend a day in California. This is a coveted adventure that many hikers look forward to when visiting California. This challenging 17-mile hike offers you wonderful views of the Yosemite Valley from the summit. On the way, your guide will trace the legendary rock path and learn about natural and geological history of the Sierra Mountains. This is certainly the perfect challenging day adventure that you won't get anywhere else.
Looking for an urban adventure? Hiking to Griffith Park is the perfect activity for you. This adventure in California will take you up to the highest peaks in Griffith Park. With a total of 3.5 miles (5.6km), this is a moderate hike that ends in great views at the top. Learn more about Hollywood's history. You will also visit the world-famous Griffith Observatory.
This is the perfect family-friendly adventure in California. This private sightseeing hike takes you through Yosemite, from Giant Sequoias to Glacier Point in Bridalveil Falls, there is more than enough to see. Each hike is adjusted to fit your fitness level effectively making it great for the whole family. If you are looking for less strenuous adventure in California then this is the perfect day trip.
If you are looking for more exciting hikes that can be done on your own, there are plenty in Yosemite. Choose between multi-day hiking adventures or one-day hikes in this great park. With so many options, this is one park that no matter how many times you visit there will always be something new for you to discover. Check out the best hikes in Yosemite.
Death Valley is one of the most visited National Parks in California. It has also the highest recorded temperature in the world. That's pretty hot but expected as this is the driest, hottest and lowest point in all of North America. It is also one of the largest National Parks in the United States.
Death Valley is extremely popular for hiking, especially since the landscape is unique and pretty amazing. You will certainly feel like you're on mars here. Visiting Death Valley can be done as a day trip or longer and is the perfect California adventure if you love the outdoors.
If you're in San Francisco make sure to try out an urban hike and find some of the hidden gems of the city. The hike will take you up Tank Hill and Kite Hill where you will find perfect city views and hidden forests. While you trek up the hill's you won't even know that you're in the middle of one of the best cities in California. This 5-mile hike is truly the perfect city adventure in California.
7. Devil's Slide Trail
This is probably the most unique trail that you can walk in California. Once a busy highway, this portion of the Pacific Coast Highway was closed because it was deemed too dangerous for motor vehicles. Now it's a great attraction for travellers and locals that want the exhilaration of walking on a highway with some of the most amazing views. The trail is 1.3 miles long and has a parking lot on each end making it convenient to get to. It may seem weird, but this is a pretty amazing adventure in California.
8. The Lost Coast Trail King Range
If you are looking for more than just a day hike then consider a backpacking adventure on the Lost Coast Trail. This adventure in California is perfect for the avid hiker. The trail offers great views, wonderful wildlife and flora and some of the best of California's untouched coast.
This is a 3-day backpacking adventure that can get pretty difficult so you have to be an experienced and fit hiker if you would like to comfortably complete this 25-mile hike. This hike is excellent since it can be done in Spring, Summer or Fall and is a relatively quiet trail. The trail is also dog friendly, just keep in mind that there are several river crossings.
This is the perfect family-friendly adventure in California. This private sightseeing hike takes you through Yosemite, from Giant Sequoias to Glacier Point in Bridalveil Falls, there is more than enough to see. Each hike is adjusted to fit your fitness level effectively making it great for the whole family. If you are looking for less strenuous adventure in California then this is the perfect day trip.
The Point Reyes National Seashore offers you some great day hikes and backpacking adventures. Whether you're visiting with the family or travelling solo, there is something for every type of hiker here.
There are numerous hiking trails that offer you hiking on the coastline and in the forests, and above all stunning views. Make sure to also stop to admire the historic lighthouse and the pristine beaches. Check the weather to make sure you are dressed appropriately however as it can get pretty windy on the trails. The Point Reyes National Seashore is best visited in winter, spring and fall.
10. Hiking in Andrew Molera State Park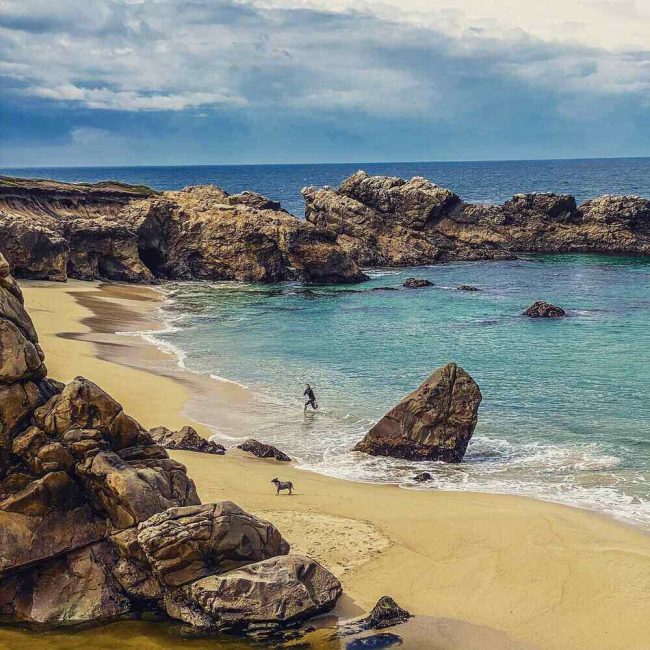 Andrew Molera State Park is located on the northern stretch of Big Sur. It is the largest state park in the area and offers you 20 miles of hiking trails that vary from scenic inland areas to trails that will take you past some magnificent beaches.
If you are looking for great wildlife sightings while you hike, you won't have to look too far. On the downside, the park does get pretty crowded over weekends and holidays, but even with the crowds, it's worth a visit. If you feel like having a multi-adventure day in this perfect part of California, then consider bringing your surfboard along. It's a great pick all year round.
11. The John Muir Trail (JMT)
For the ultimate hiking adventure in California, the JMT is exactly what you're looking for. The total length of the trail is a whopping 211 miles through national parklands and designated wilderness. The JMT intersects with the Pacific Crest Trail in quite a few places and you are guaranteed to see some awe-inspiring scenery while hiking.
There are more than enough peaks, passes and lakes to leave you one hundred percent satisfied with nature by the end of this trail. This trail is the perfect summer activity but make sure to prepare early as permits are not always easy to get.
Hot Air Balloon Adventures
Enjoy the perfect sunrise from this hot air balloon. You will take off from the Vindemia Winery and soar across the beautiful vineyard. Once you have enjoyed this scenic adventure in California, you can enjoy a perfect breakfast in the private rose garden. Enjoy the flight and wine tasting on this truly epic journey.
The Napa Valley is famous for its beautiful wineries. There is nothing more exciting than taking a morning hot air balloon ride that takes in the unique beauty of Napa and Sonoma. You will certainly have the perfect views from the comfort of the hot air balloon basket. While you fly high above the valley you will have an excellent commentary of everything below you.
Whale Watching in California
One of the best adventure activities on the Californian coast is whale and dolphin watching. Dana Point is a terrific place to do this and this eco-safari will have you spotting all kinds of sea mammals. Take a trip on a catamaran with a naturalist that will give you all the commentary you need to have a great immersive experience. There is also an underwater viewing pod where you will have the perfect opportunity to see ocean life. While onboard you are likely to see whales, dolphins and sometimes even sharks.
This adventure in California will have you scouring the pacific ocean in Monterey for some of the most magnificent ocean life that you can imagine. Take a boat trip with a naturalist/marine biologist who will give you the perfect commentary that will leave you inspired. Monterey is well known for its whale spotting all year round.
This great whale watching tour is perfect for small groups. Take an exciting tour of Newport Beach where you will see several species of dolphins and whales. This adventure in California will have you exploring the ocean in the most comfortable way and also give you a new and exciting view of some of the most amazing sea mammals in the area.
Up in the Air Adventures in California
If you love heights and want to have the perfect view of San Francisco then you have to try this epic adventure in California. Take a scenic flight in a 6-seater seaplane. The flight will take you over the bay area, Golden Gate Bridge, Alcatraz, Muir Woods and Angel Island. Seaplanes are perfect to take in the perfect panoramic views so you won't miss anything. It is a unique way to experience one of the best areas in California.
18. Top Gun and Air Combat Experience in San Diego
Want movie-worthy adventure in California? Why not try out a Top Gun style sky-high adventure. Learn the basics of flying with incredible speed and agility. All of this while enjoying the perfect views from high above the exquisite terrain around San Diego.
If this isn't adventurous enough for you, try the low-level flight package which is an epic adrenaline rush. All this with a trained fighter pilot at your side. If you expect pure adrenaline you won't be disappointed by adventure in California.
19. San Francisco Indoor Skydiving
Thinking of skydiving but not sure if you're ready to "make the jump"? This is the perfect adventure for you then. Try out indoor sky diving that will have you free-falling for 60 seconds at a time. You will have the exhilarating feeling of soaring through the air, all without actually having to make the jump.
iFLY San Francisco offers you a great opportunity with its 800-horsepower vertical wind tunnel. With wind speeds reaching between 130 and 175 mph, you are sure to experience an amazing adrenaline rush which will get you ready for the real jump. This is a great adventure in California for the daring.
20. Open Cockpit Biplane Flight in San Diego
If you've got an appreciation for the vintage, this is a great adventure to try. Take the perfect aerial tour in a vintage 1920's biplane. This open-cockpit plane is the perfect way to take in wonderful views of San Diego. There is a choice of flight plans so you can tailor your experience. This is the perfect adventure activity for those that are looking for great views and a new experience.
21. Hang Gliding in Sylmar
California is the heart of adventure for sure, no matter what you're looking for. In fact, Sylmar in the San Fernando Valley, Los Angeles is rated as one of the best hang gliding spots in the world. Yip, you read that right. You will almost definitely have the chance to hang glide here as the winds are known to be pretty reliable all through the year.
The Flight Park is located at the top of the Kagel Mountain and you will find loads of hang gliders up here. If you aren't up for the adventure yourself its still a pretty cool place to chill out and watch as the gliders launch. If you're really daring why not sign up for lessons and learn to do it yourself.
22. Paragliding in La Jolla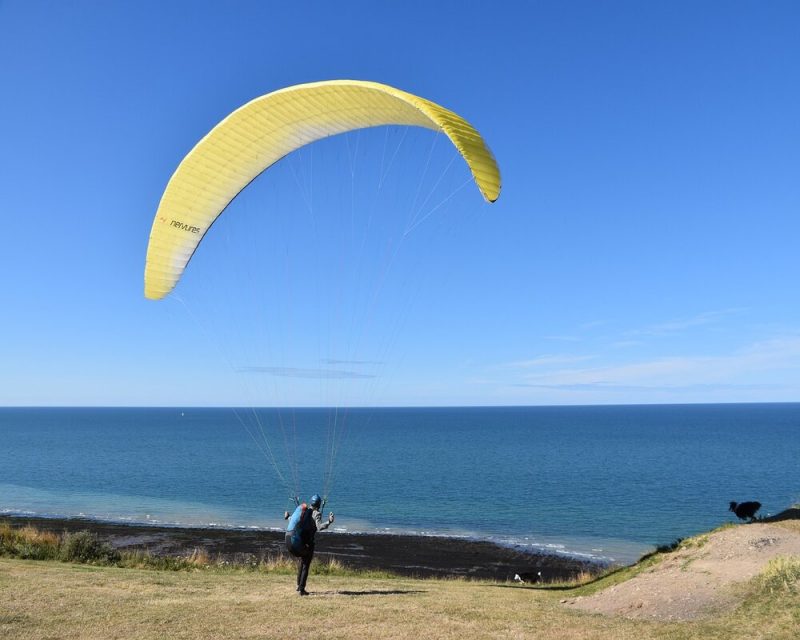 I consider paragliding to be the tamer version of hang gliding and if you are looking for something a little less bold, then why not try it. This is a popular adventure in California, and there are loads of different spots to try in Northern and Southern California.
A big favourite though is La Jolla, mainly because the views are simply incredible, and who doesn't want to glide above the beautiful Pacific ocean? You'll find the launch site just south of the Torrey Pines Golf Course. If you're up there for the views or just waiting for the wind to pick up you can stop and have a snack at the food truck. It's the perfect spot to spend a day.
Wine & Dine Me Adventure Tours
Malibu is an amazing spot for adventure. Do something different and enjoy a scenic day hike while taking full advantage of great wine tasting. This great day tour is the perfect way to experience something new and adventurous. Meet the inhabitants of this ranch and winery as well as take in some great views while hiking. Enjoy the perfect picnic with wine tastings.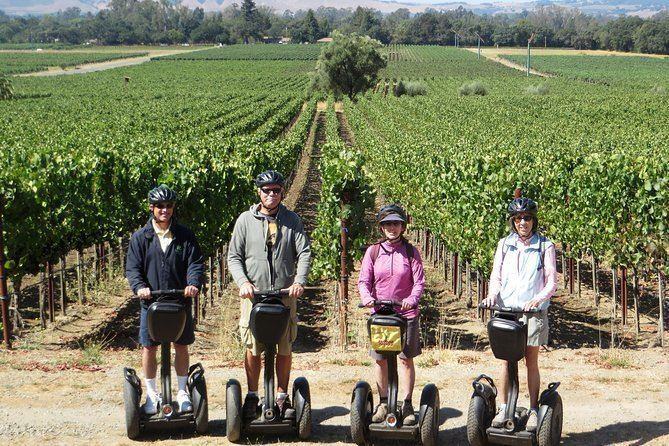 If you are looking for something that offers you a more mellow adventure in California, why not try a half-day Segway tour of the Sonoma wineries. Taste some great wines and stop for the perfect picnic lunch. This is a small-group experience with a great guide so you're sure to have the perfect day. If you are looking for an adventure that is less strenuous this is the perfect activity to try.
Water Adventures California
Ever want to surf? Why not learn to do it in one of the best places on earth. Pismo Beach is the perfect place to get your feet wet. This is the perfect adventure in California and a terrific opportunity not to be missed. Learn to surf in one of the most epic areas in California. Once you get the hang of it, rent your own equipment and enjoy one of the most liberating adventures you can imagine.
26. White water rafting on the Trinity River
As far as water adventures go, white water rafting is probably one of the most exciting activities you can get. California offers you excellent choices when it comes to white water rafting, one of them being the Trinity river. You will find everything from class 2 to class 5 rapids to explore here.
On the Lower Trinity, you'll find peaceful waters and great wildlife. If you are looking for a rush that is still perfect for families and first-time rafters then Pigeon Point Run is a great place to start. Finally, if you have experience on roiling waters and are looking for an adrenaline-pumping adventure then make your way down to the Trinity Burnt Ranch Gorge.
This is more than just a relaxing cruise. This is a high speed, adrenaline-packed speedboat experience and is just the adventure you need. Enjoy the sights of San Diego Bay in a jet boat that rushes through the water in the perfect adrenaline pumping tour. And your captain has a few tricks up his sleeve which will most definitely have your blood pumping. You don't want to miss this adventure in California.
Kayaking is a great way to experience Santa Barbara Harbor. Besides being a great adventure activity it is eco-friendly and there is a great chance of spotting dolphins and other ocean mammals. This is a great family adventure in California. Choose to paddle on your own or as a pair and paddle out into one of the best parts of Santa Barbara.
29. Windsurfing in Newport Beach
If you are looking for some of the best surf spots in California, then southern California is an excellent choice. Newport Beach is one of the best windsurfing spots and definitely where you want to be for an epic adventure. Windsurfing is pretty exhilarating and the perfect adventure in California if you love the ocean and adrenaline. Newport Beach offers you pretty calm waters so you can easily stay afloat and enjoy little challenges like monitoring your speed.
30. La Jolla Sea Caves Kayak Tour
If you love being out on the water and are looking for something new and exciting to do then this is the perfect adventure in California. The La Jolla sea caves and the ecological reserve is the perfect place to see dolphins, sea lions and even orcas if you are lucky. If you are looking for great adventure tourism in California, this is one activity you just shouldn't miss. This is a great family activity too as it is great for kids 6 years and older.
31. South Lake Tahoe Parasailing
Parasailing is the adventure of a lifetime! Lake Tahoe is well-known for its adventure sport and its no wonder with all its many great activities like this one. Get your adrenaline going while flying high above a speed boat and jetting across the lake. There is nothing quite like it. You can even choose how high you would like to go if you aren't keen on being too far off the ground… I mean water. While you're up there take in some of the most breathtaking views of the area, you won't regret it.
32. Kiteboarding in San Francisco
As you would expect, California has some incredible spots for kiteboarding. No matter your skill level, the San Francisco Bay area is one of the ultimate favourite spots for kiteboarders. It's the perfect place to get your adventure on.
The Bay area is well-known for its reliable winds and flawless flat water locations and is a terrific place to get your dose of adventure in California. Make a turn by Ocean Beach or 3rd Avenue near San Mateo to get in the best kiteboarding experiences.
33. Diving in Catalina Island
With so much pristine coastline, California is the perfect place to enjoy epic diving. In particular, you should check out the Avalon Underwater Dive Park, the US's first nonprofit park under the sea. Diving here is a great way to spend your time in California and it offers many wonderful experiences.
You will see some great marine life here including the famous flying fish, brilliant orange Garibaldi and there are even some great shipwrecks to explore. The waters here are also crystal clear making it an excellent scuba diving site.
Looking for an urban adventure? Hiking to Griffith Park is the perfect activity for you. This adventure in California will take you up to the highest peaks in Griffith Park. With a total of 3.5 miles (5.6km), this is a moderate hike that ends in great views at the top. Learn more about Hollywood's history. You will also visit the world-famous Griffith Observatory.
Driving Adventures in California
34. ATV and RZR Off-Road Adventure Tour
The perfect adrenaline-filled adventure is waiting for you in the Ocotillo desert. Choose whether you want to experience the desert terrain in an ATV, Razor or on a dirt bike. You will find your 4-hour driving adventure in California nothing short of exhilarating. Race up to see the Painted Gorge, drive through a real bombing range and make a stop at The Sandbar.
35. GoCar San Francisco Tour
The GoCar is a pretty cool invention, in fact, Time Magazine has called it "one of the coolest inventions". This tiny talking car is perfect for two people to explore one of the best cities in California. This is certainly a unique and wonderful adventure in California that will have you exploring great places like Fisherman's Wharf, Golden Gate Bridge and Ocean Beach. All this while being guided by your very own talking GoCar.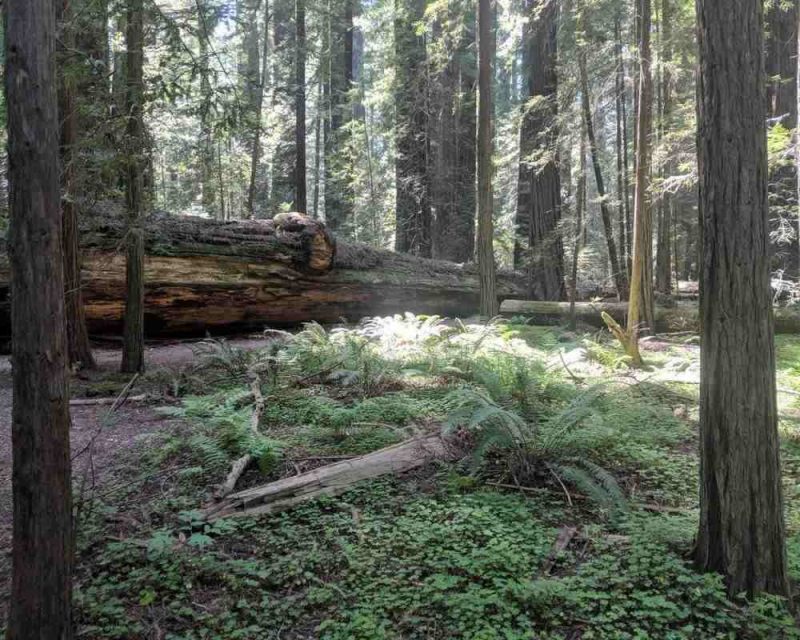 California is the perfect state for road trips. There is a great selection of state parks to visit and you wouldn't believe how unique and different the terrain can be. If you are looking for a great road trip that incorporates the beach and hiking in majestic forests then you should definitely try a northern California road trip.
The itinerary will take you through the Redwood National and State Parks and past the perfect California Coast. This great 3-day road trip starts in the Avenue of Giants where you will discover the wonders of tall and looming redwoods that are hundreds of years old. You will also have plenty of opportunities to explore the parks on foot too. From here you can continue through quaint towns out to the California coast where you will explore the beauty of Humboldt and Arcata Bays as well as Trinidad Head and Patrick's Point State Park.
End your journey with yet more redwoods and explore some wonderfully secluded hikes. You can also spend the day traversing the Lady Bird Johnson Trail, Fern Canyon, and the Grove of Titans.
37. San Andreas Fault Jeep Tour from Palm Desert
San Andreas is one of the most famous places in California. So famous that they even made a movie about it. If you love driving adventures then taking a Jeep tour to the San Andreas fault from Palm Desert. You will get to see a real desert oasis while learning all about the Native American Cahuilla tribe. This is an exciting small group tour that shouldn't be missed if you are looking for a fantastic driving adventure in California.
38. Dune Buggy, UTV or ATV Experience at Pismo Beach
Driving through the desert in a dune buggy? It doesn't get more fun if you ask me. This is a great adventure in California and something you shouldn't miss out on. It is certainly a great opportunity to speed across the sands near Pismo Beach, enjoying the freedom and adrenaline rush.
39. Titus Canyon Off-Road Trip
If you want to try a unique do-it-yourself off-road trip, then a drive down the Titus Canyon Road is a great choice. This driving adventure in California is 26 miles of dirt road that offers you not only great scenery but the opportunity to drive through an old ghost town. You will be driving on a narrow canyon that is not for the novice driver. If you really want to add to the adventure, make this trip on a motorbike. This is a thrilling road activity that is not for the faint of heart.
Biking Adventures
40. Santa Barbara Electric Bike Tour
Cycling with an electric bike is a great way to explore Santa Barbara. Enjoy a small group tour where your guide will show you all the coolest places including State Street and the Santa Barbara Mission. You will learn the history of this great city and also enjoy perfect photo opportunities. With an electric bike, you can choose to paddle on your own, use the motor which can go up to 20 miles per hour or use a combination of both.
41. Earthquake Canyon Express Downhill Bike Adventure
If you want to do something different compared to your usual desert adventures, then this guided bike ride along the San Andreas Fault is exactly what you're looking for. This is a great way to experience where the Mojave Desert and the Colorado Deserts meet. And above all, the best part is that you don't have to be an avid cyclist to do this one.
This is a great activity for the whole family as you will be going at a leisurely pace. It is the perfect way to check out the great desert views. You will also make a stop at a date farm and have a date shake to replenish your energy at the end. This is a great adventure to try in California.
42. The Ultimate Los Angeles Bike Tour
Take a different kind of tour of Los Angeles and get to see sights that you wouldn't see any other way. This adventure in California is a great way to get in a few miles cycling, 32 miles to be exact, and see some of the most fascinating neighbourhoods in LA. You will pass through West Hollywood, Santa Monica, Bel-Air, and Beverley Hills and also make a stop at Venice Beach.
43. Cycling Big Sur
If you are looking for an epic bike packing adventure in California, then cycling Big Sur is a great choice. It is a pretty demanding area to cycle with its climbing hills and sharp curves. But one thing is certain, you won't find better views. This is not for beginners however as you will be heading up some tremendous climbs.
But if you are the experienced cyclist looking for an epic adventure in California, this is one not to be missed. Cycle Highway 1 from Monterey up to San Luis Obispo in 3-4 days, for one of the best possible experiences. There is more than enough to explore on your tour of Big Sur.
44. Glendora Road/Mt. Baldy
If you are an avid cyclist then you may have heard of one of California's biggest cycling events, the Tour of California. This is where the elites of the sport challenge themselves. If you want the ultimate cycling adventure in California, you certainly need to try this route.
This 44-mile route will give you the opportunity to face famous climbs on the Glendora Mountain Road to Mount Baldy ski area. While you weave your way up this perfect road, you will have some of the most amazing views.
Other California Adventures
And if you're still looking for more adventure activities in California, here are some other really great and unique things to try while you're in the sunshine state.
45. Sonoma Horseback-Riding Tour
Sonoma County is beautiful and one of the best ways to explore it is on horseback. Take a great guided tour of the vineyards of Dry Creek Valley and Lake Sonoma on this tour. The tour has limited space which also adds to the unique experience. This is a laid back adventure in California that the whole family can enjoy.
46. Fantastic Catalina Race
If you are looking for something completely different to try, then this is the perfect "Amazing Race" experience. Enjoy a fully interactive experience while sightseeing in Avalon. This is a perfect family activity that is packed with fun and adventure. Get your game face on for an epic adventure. You won't find any adventure in California quite like it.
47.Climbing Adventure in Devils Punch Bowl
Climbing a fantastic punch bowl-shaped rock formation? Who would say no to that adventure experience? The Devil's Punch Bowl is located on the northern slopes of the San Gabriel Mountains and is a climbers paradise. There is an exciting climb for every level of climber and a large range of sport routes, trad climbs and boulder problems. This is the perfect place to practice climbing as the rock walls are not entirely vertical but tilted at a 45 to 75-degree angle. You can easily spend the day here, otherewise stay in one of the campgrounds to make this a multi-day adventure.
48. Best Unique National Park to Visit in California
The Lassen Volcanic National Park is one of the most unique parks in California. Lassen Peak erupted in 1915, spewing lava, mud, ash and melted snow down the mountainside. Since 1921 Lassen Peak has been dormant, however, it is still considered an active volcano.
The eruption created a landscape that is truly one of a kind in California. The park is best visited in summer and fall especially for hiking and exploring. In winter there are heavy snows but the adventurous hiker can take the opportunity to snowshoe and ski at the northern and southern gates of the park. If you are enjoying a one-day visit you can drive the main park road and enjoy the volcanic features. There are also some pretty exciting hiking and climbing experiences waiting for you.
49. Soak in the Sierras: Travertine Hot Springs
California is full of exciting and wonderful places that are well worth visiting. One of the best places to visit is the Travertine Hot Springs in Eastern Sierra. There is nothing better than soaking in a hot spring after a long day of hiking.
Located just off Highway 395 you can drive straight into the falls. There is a great selection of pools here, so even if it gets busy as it would on a weekend, don't fret. A short walk down and you are sure to find the perfect pool. Make sure to check the temperature before you step in though, some of them are pretty hot.
One of the best thins about the Travertine Hot Springs is that the land around them is Forest Service Land which means that you can legally camp for free here. Just keep in mind that this is primitive camping so there are no facilities. But that just adds to the adventure if you ask me.
50. Catalina Island Zip Line Eco Tour
Soar 600 feet above sea level on this multiple speed zipline adventure in California. This fantastic Catalina Island zipline is the perfect way to get in some thrills while still enjoying the perfect scenery. If you want the best experience, choose the highest speed level for the zipline which reaches 40 miles per hour. This is a great way to enjoy your adventure in California.
51. Bridge to Nowhere Bungee Jump
There are some really great places to bungee jump in California, but one of the firm favourites is the Bridge to Nowhere. The bridge gets its name from the fact that it doesn't really connect two roads as you may think. The bridge leads you to a dead-end in the mountains on the other side. In this case, it definitely has a fitting name.
This 100-foot fall is located above the San Gabriel River and is one of the most exhilarating jumps you can imagine. You'll be surrounded on all sides by the Sheep Mountain Wilderness. Therefore you will have the perfect views of the stunning surroundings.
52. Skiing and Snowboarding on Big Bear Mountain and Snow Summit
The twin resorts of Bear Mountain and Snow Summit are located just two hours away from Los Angeles. These resorts offer you some of the best skiing and snowboarding in California. You can enjoy 1000 acres of perfect terrain to enjoy. Both Snow Summit and Bear Mountain offer some great beginner and intermediate terrain and is the perfect family skiing destination in southern California.
Adventurous Places to Stay in California
To top off our list of epic adventures in California, here are some of the most unique places to stay. Whether you are looking for luxury, adventure or comfort, these great places to stay in California will give you what you need.
53. Woodland Drive Home in Tahoma
If you are looking for something different to do while enjoying your California adventure why not stay in a great cabin. The Woodland Drive Home in Tahoma is perfect with its elevation that offers you amazing views. The cabin has everything you would need and makes for the perfect base to spend some time in one of the best parts of California.
54. 1002 E Oceanfront in Newport Beach
Take a 3-day camping trip in Yosemite National Park and experience the best of this wonderful place. You will spend two nights in a tent and spend your days hiking to wonderful sights such as Yosemite Falls and up to the Half Dome summit. There are guided options or you can choose to explore the park on your own.
All the necessary camping equipment and food are provided. This really makes it a great stress-free adventure in California. Make sure to bring your gear as there are some great opportunities to swim, bike and raft on your 3 days of exploration.
56. Prairie Creek Redwoods State Park
This state park was the backdrop for the movie Jurassic Park, and it's no wonder considering that it is made up of wondrous old-growth forests. Spending time here can make you forget that you're in the real world with its wild and beautiful terrain. In short, it's nothing short of magical.
The park is perfectly placed on the coast just an hour from Eureka and is home to a large percentage of Redwoods as well as Roosevelt Elk. This is an all-season park which is perfect for camping whether you are planning to visit with the family, with a friend or on your own. Keep in mind that this is a wet coastal environment so make sure to bring a good waterproof jacket for this adventure in California.
15 Cool Places to Visit in California
From hidden castles to haunted canyons, these are the unique places to visit in California that most people don't know about.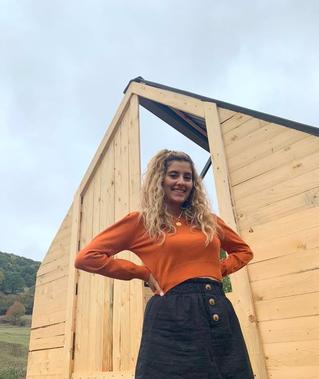 February 05, 2021
Share
If you've visited Disneyland, Alcatraz Island, the Hollywood Sign, and the Los Angeles County Museum of Art, it may seem like you've seen the best of California—not. The Golden State is more than just its popular tourist attractions. Every day, there are unusual places and hidden gems to discover that offer new adventures and unparalleled experiences. With plenty of cool places to visit in California , your ever-growing bucket list expands with more must-see attractions.
Indeed, the Golden State's charm lies within its diversity. Ask city dwellers and nature lovers, and they'll both tell you how California has it all. (You can ride the waves and go skiing on the same day, after all.) Have fun exploring these underrated destinations and unique places in California —you'll never run out of new spots to visit.
Unique Places To Visit In Northern California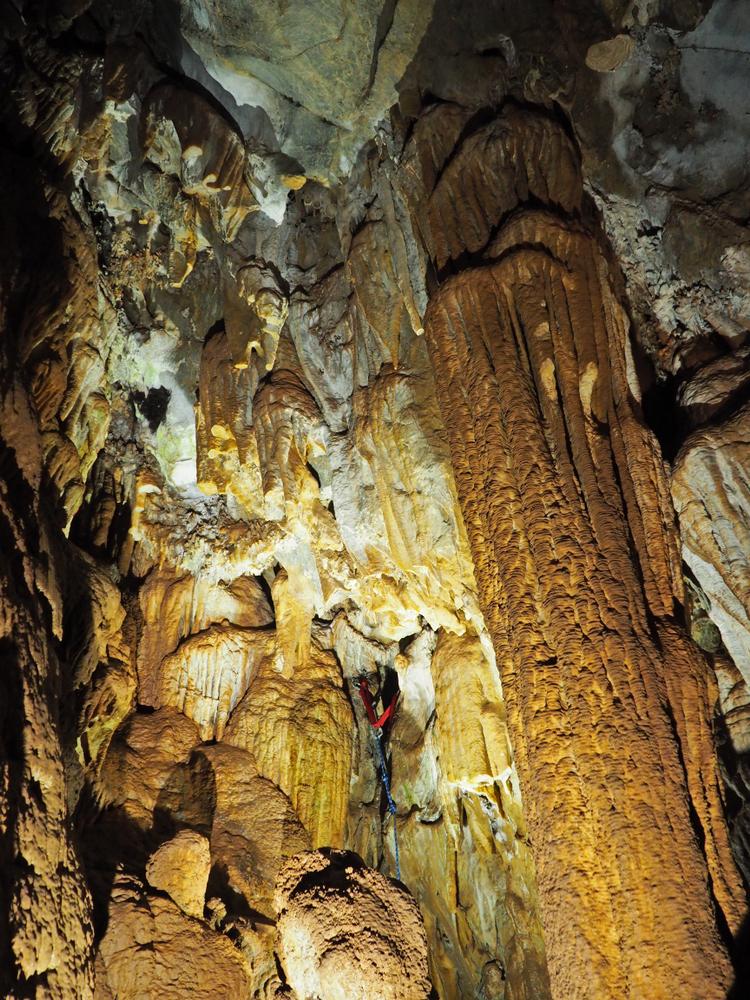 Step inside the Black Chasm Cavern and discover small lakes, stalactites, stalagmites, and helictites.
1. Black Chasm Cavern
Location: 15701 Pioneer Volcano Road, Volcano
The most spectacular rock formations are found in Black Chasm Cavern, one of the coolest caverns in the Golden State . Innumerable sparking crystals curl from the cavern wall in every direction—this geological phenomenon is known as a helictite.
While helictites are the most prominent features here, the cavern's lakes are home to many other natural wonders. You'll find visionless amphipods and the rare Banksula grubbsi, too. Visit this cool place in California and feast your eyes on the eternal beauty of this underground treasure.
Recomended businesses
Show me California.com
Recommended Businesses near
Discover the best of California. Our recommended businesses are top-quality and are committed to their communities.
Categories
Does your business rank among the best in California?
Learn more about our selection criteria and vetting process.
2. Donner Pass Summit Tunnels
Location: 58977 Old Donner Summit Road, Truckee
Completed in August of 1867, the Donner Pass Summit Tunnels were constructed for the transcontinental railroad on the route where the first wagon train entered the Golden State. Chinese laborers built the tunnels over 15 months by hand drilling—they used black powder and nitroglycerin, both of which were the cause of death for many workers.
Now, the tunnels lay abandoned up in the mountains, attracting thousands of hikers and snowshoers. The tunnels at Donner Pass are undeniably one of the most unique places to visit in Northern California , so add it to your list of Lake Tahoe hikes .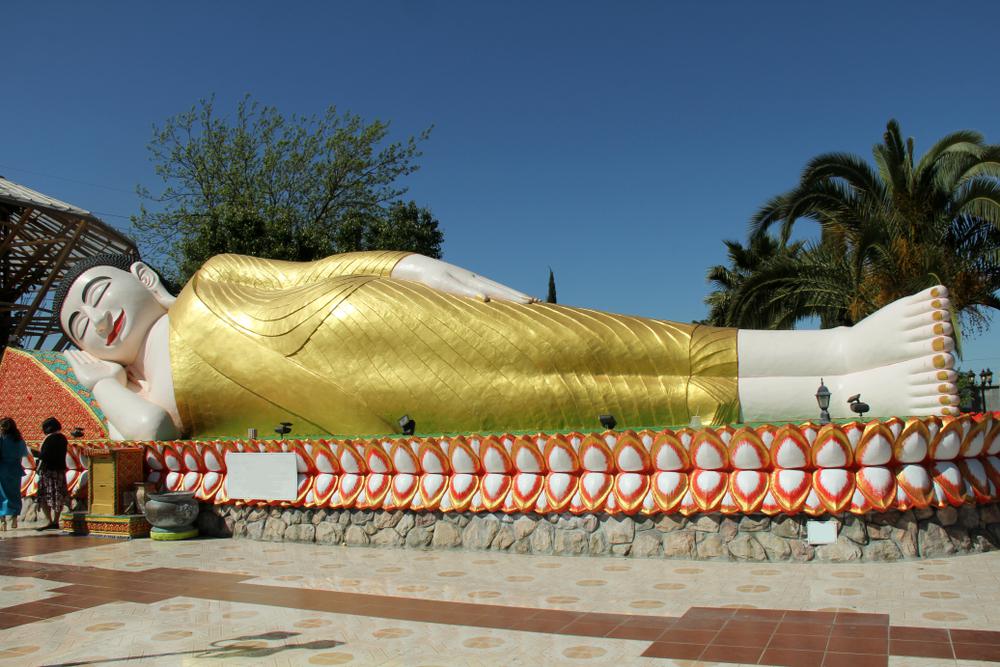 When in Stockton, swing by the Wat Dhammararam Buddhist Temple to view the wonderous Buddha sculpture.
3. Wat Dhammararam Buddhist Temple
Location: 3732 Carpenter Road, Stockton
Buddhist temples aren't exactly what come to mind when talking about the Golden State, but the fact that they usually go unnoticed is why they're among the coolest places to go in California . Wat Dhammararam is a spectacular place of wonder and spirituality filled with near ly 100 giant, jewel-studded statues.
The Cambodian temple houses an impressive sculpture of a 50-foot-long reclining Buddha, representing the end of Buddha's time in the world. If you're looking for places to visit in California during COVID-19 , Wat Dhammararam is open to the public year-round for free.
4. Cyclisk
Location: 1185 Santa Rosa Avenue, Santa Rosa
Cyclisk isn't your average monument—it's a 65-foot-tall structure built from 340 bicycles. The eye-catching public art display was designed by Mark Grieve and Ilana Spector. Bicycles from Trips for Kids in San Rafael, Bici Centro in Santa Barbara, and Community Bikes in Santa Rosa were collected, cleaned, and welded into a steel structure to form the Egyptian-style obelisk. The unique Santa Rosa attraction is a dynamic artwork that shapes a landfill-bound material into a polished structure.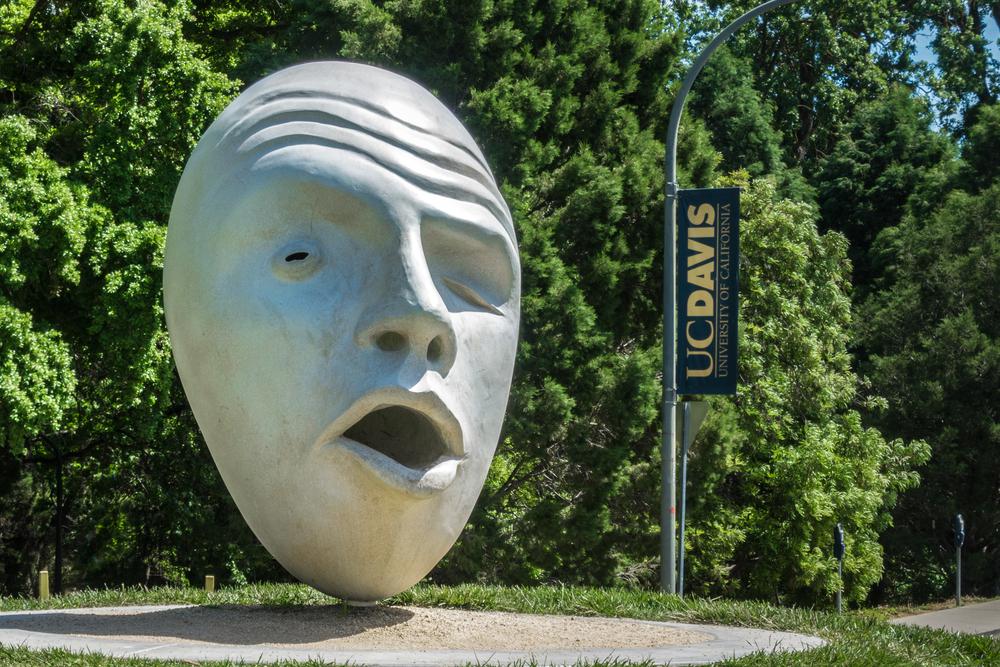 Stroll the grounds of UC Davis to see if you can find all seven "Egghead" sculptures scattered across the campus.
5. UC Davis Eggheads
Location: 1 Shields Avenue, Davis
Whenever you find yourse lf walki ng around the University of California, Davis, you're bound to be struck by the seven ceramic Egghead sculptures scattered around the campus. Created by artist and UC Davis professor Robert Arneson, each piece weighs a few hundred pounds. These whimsical shapes were first installed in 1994—they were meant to reflect life at the university and the specific location on campus where they were originally placed (a couple of them have since been moved to different spots on the campus).

Cool Places To Visit In Sacramento That Tourists Don't Know About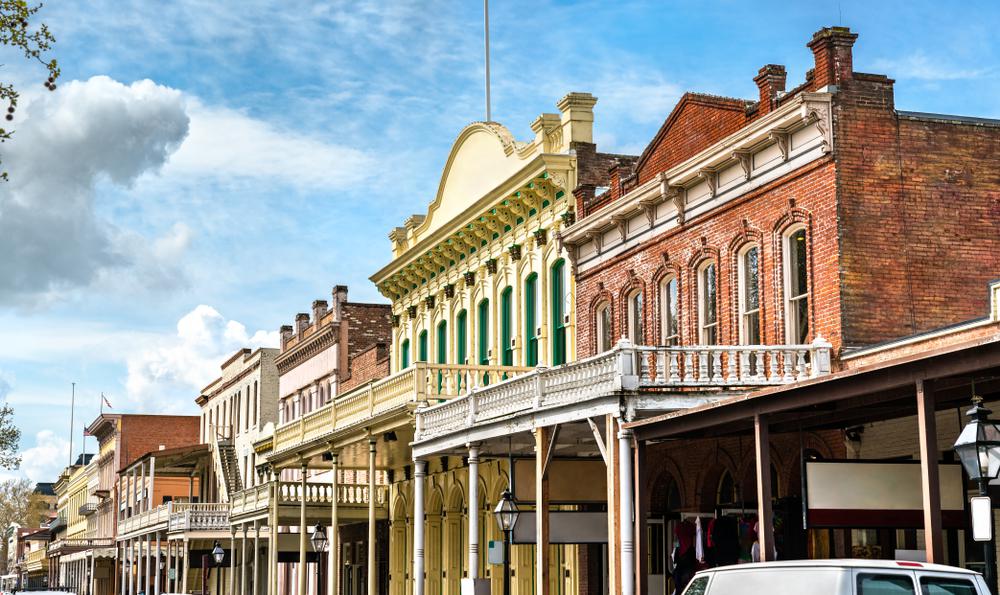 Take a trip to Old Sacramento to get a glimpse of the sunken courtyard that reveals the city's original street level.
6. Sacramento's Original Street Level
Location: 901–999 Second Street, Sacramento
Once upon a time, Sacramento's street level was at least 10 feet lower than it is now, making it very prone to flooding. But mid-19th-century residents took a stand and demanded the city raise the street level to higher grounds. While they got what they wanted, a small section of Sacramento held out at the original elevation.
As you pass through Old Sacramento, you'll come across a sunken courtyard that shows the city's original street level—it's amazing how a space so small can hold so much history. Brush up your knowledge of the city's past and explore this cool spot the next time you're looking for fun and free things to do in Sacramento .
7. Safetyville, USA
Location: 3909 Bradshaw Road, Sacramento
Ever wondered what it's like being a giant? Now, you can. Safetyville, USA is a working miniature city built to teach kids about safety and city planning—it's one of the coolest places to visit in Sacramento . Encompassing almost three acres, Safetyville, USA has small versions of everything from McDonald's and Taco Bell to the State Capitol Building and the local police and fire departments.
Cool Places To Visit In Southern California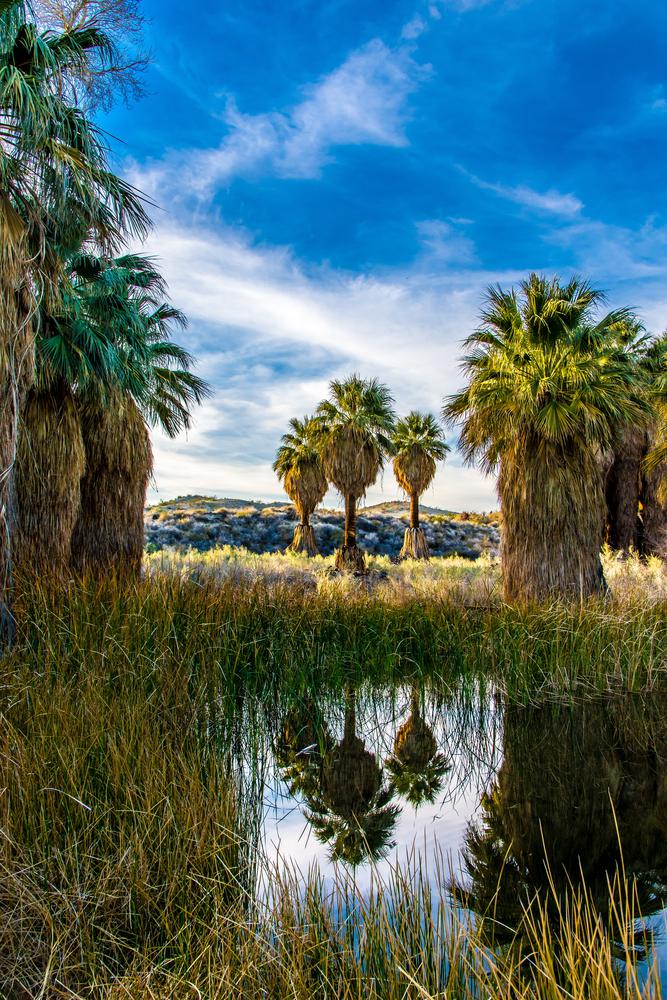 Explore the Thousand Palms Oasis Preserve, where you can hike more than 25 miles of trails that wind through various desert ecosystems.
8. Thousand Palms Oasis Preserve
Location: 29200 Thousand Palms Canyon Road, Thousand Palms
A palm-filled oasis with miles of hiking trails in a desert wilderness setting—sounds like the Thousand Palms Oasis Preserve is one of the most romantic places to visit in California . Spanning 880 acres, the preserve is home to the only variety of palm tree native to the state: the California fan palm. Hike by the dunes and canyons, and take in the panoramic views of the Little San Bernardino Mountains and the southern edge of Joshua Tree National Park.
9. Rubel Castle
Location: 844 North Live Oak Avenue, Glendora
Have you ever thought about what the San Gabriel Valley's version of Watts Towers looks like? Rubel Castle is the answer to your question. Created entirely from repurposed materials, the castle was built by Michael Rubel and took over 26 years and thousands of volunteers to complete. Bedsprings, motorcycle parts, and even bicycles were used during the construction. Rubel Castle has a courtyard, drawbridge, clock tower, retired citrus-packing house, faux graveyard, a letterpress print shop, and even dungeons—it's one of the most fascinating places to visit in Southern California .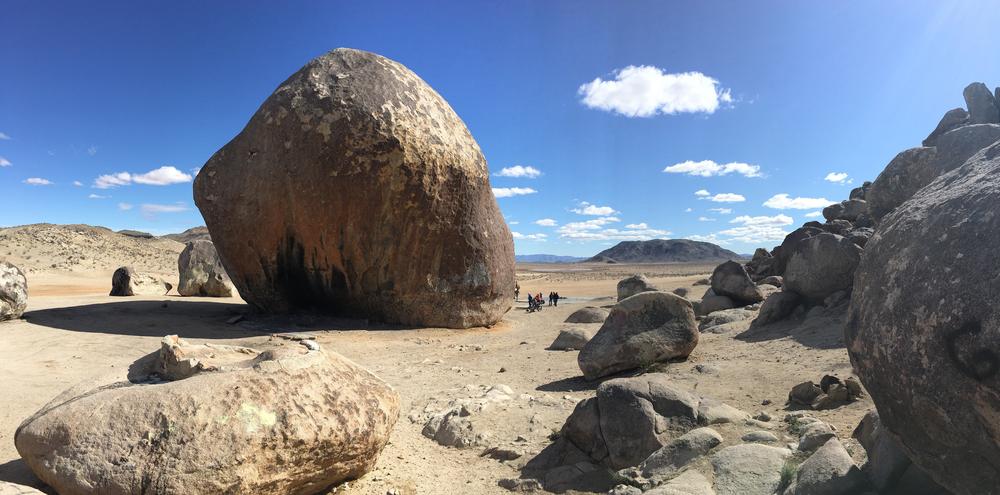 Like rocks? Then you'll love the Giant Rock—literally its name—dominating the desert landscape of Landers.
10. Giant Rock
Location: Landers Lane, Landers
What's so interesting about a giant rock in an unincorporated community in SoCal? An enormous, seven-story boulder located in the High Desert region of the Mojave Desert has attracted UFO enthusiasts and served as a Native American spiritual site for a very long time. Covering around 6,000 square feet, the geological feature is considered the largest freestanding boulder in the world. The next time you're looking for things to do in California , check out the colossal domed structure and learn more about its unbelievable history.
11. Painted Rocks
Location: Fort Irwin Road, Barstow
You wouldn't necessarily think of Barstow as a cool place to visit in Southern California , but the city is home to a one-of-a-kind attraction you won't find anywhere else. Situated by the main gate of the Fort Irwin National Training Center, the pile of painted boulders represents United States Army units from different locations. Many of the decorated rocks feature the insignia of the units that trained at the center.
Over time, the painted rocks have become a symbol of pride and allegiance. Painting on them has become a tradition, too—at the end of a unit's tenure, a new rock is painted to signify the completion.

The Top Places To Visit In Los Angeles That You've Never Heard of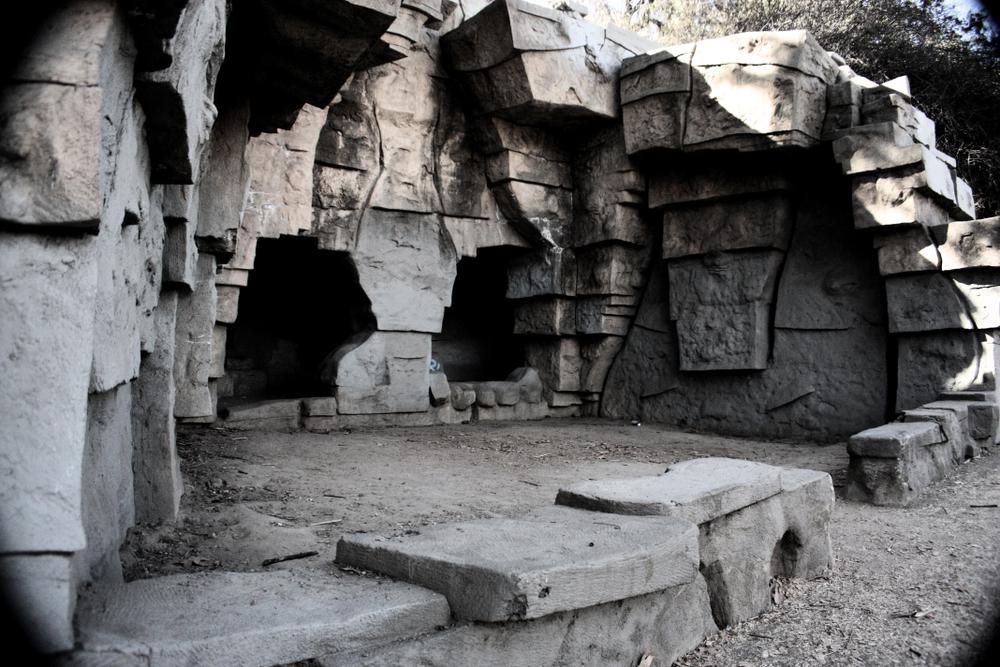 If you're in need of a unique picnic idea, look no further than the picnic area next to the abandoned zoo in Griffith Park.
12. Old Zoo Picnic Area
Location: Griffith Park Drive, Los Angeles
Griffith Park was once home to the first Los Angeles Zoo. After the current zoo opened in the 1960s, the original location was abandoned. As one of the most interesting places to visit in Los Angeles , the Old Zoo Picnic Area houses the remnants of cages and animal enclosures, making it a popular spot for picnicking in a bear grotto and climbing inside abandoned monkey cages. This weird tourist attraction in SoCal answers something we've all thought of at some point—how does it feel to be on the other side of a zoo?
13. John Sowden House
Location: 5121 Franklin Avenue, Los Angeles
Also known as the "Jaws House" and the "Franklin House," the John Sowden House was built in 1926 by legendary architect Frank Lloyd Wright's son, Lloyd Wright. The Mayan-inspired home is best known for its distinguished façade, which resembles the mouth of a great white shark. Not only was the John Sowden House featured in Martin Scorsese's The Aviator , but it also was the residence of Black Dahlia murder suspect Dr. George Hodel. Whether you think it's a weird Golden State destination or a cool place to go in Southern California , the John Sowden House is undeniably a unique and memorable architectural landmark.
The Best Places To Visit In Orange County for a Unique Experience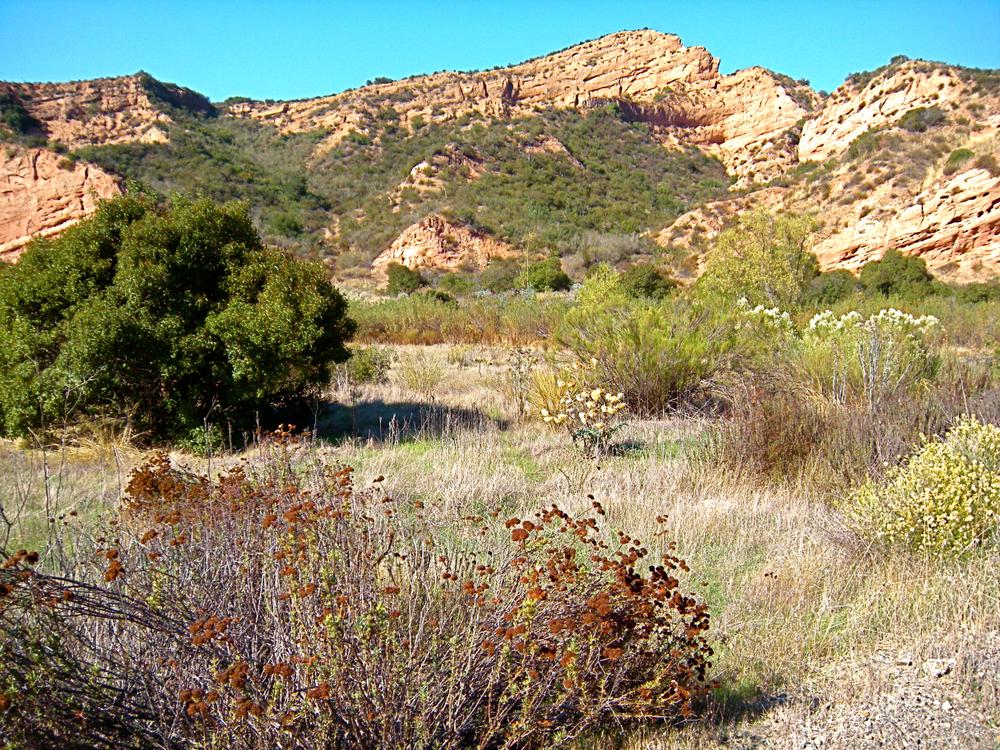 Head up into the Santa Ana Mountains to experience the eerie Black Star Canyon—it may look picturesque from afar, but it has a dark history.
14. Black Star Canyon
Location: Black Star Canyon Road, Silverado
Situated in the Santa Ana Mountains, Black Star Canyon is a common hiking spot with a dark history. Historians recognize this Orange County spot as a significant archeological site regarding the Tongva-Gabrieliño people, who would come to the canyon to escape the heat and gather crops. Unfortunately, due to conflicts with Spanish conquistadors, many of them were brutally slaughtered.
People started telling ghost stories of the canyon, the oldest being the story of "La Llorona"— legend has it that she was a woman who murdered her own kids and committed suicide. Black Star Canyon was also the meeting place for a satanic cult in the 1980s, leading to more lore. Could this place be any creepier? It's certainly a haunted place in California you have to see to believe .
15. Muckenthaler Cultural Center
Location: 1201 West Malvern Avenue, Fullerton
If you're looking for cool places to visit in Orange County , this is it. Celebrating the human spirit through art, the Muckenthaler Cultural Center specializes in experiences that stimulate creativity and imagination. Also known as "The Muck," the center frequently hosts art exhibitions, performances, film events, festivals, and engaging educational programs. The enchanting, Spanish-style mansion was built in 1924 and now serves the public.
The highlight of this top Golden State attraction is the sculpture garden, which showcases the work of talented artists and attracts locals and tourists alike. Here, you'll find contemporary and abstract pieces, simplified portraiture, and story poles representing Papua New Guinea. The eye-catching garden is a welcome escape from everyday life, so add it to your SoCal itinerary.
25 Best Things to Do in California — Fun Activities & Stuff to Do!
Golden forests, golden coasts, and golden skies—it's unsurprising that the Golden State of California has loads of treasured spots and sights to offer the world.
Famed for its abundance in the mineral gold during the Gold Rush back in 1849, this state has been continuously flourishing in cultural diversity and natural wonders throughout the years.
And if you're been looking for a reason to visit this wonderful state, the lush landscapes, pristine locations, and noteworthy landmarks might pique your interest.
What are you waiting for?
Grab your planners and jot down memorable and worthwhile destinations from our handpicked list for the best things to do in California for your next trip to this captivating state.
1. The Getty Center — Los Angeles
1200 Getty Center Drive
Los Angeles, CA 90049
(310) 440-7300
Modern meets nature, a phrase that aptly describes the Getty Center's 110-acre site of urban structures and lush gardens.
Why You'll Enjoy This Activity
Whether you're an art enthusiast, history buff, or a nature lover, this unique landmark will surely have something for you.
Sitting on top of some hills above West Los Angeles, this institution boasts a vast collection of artworks from J. Paul Getty's personal collection, as a gesture to civilize humanity and publicize exclusive artworks.
What To Do
Visitors can appreciate the artworks and sculptures from the 17 th to 21 st century from Getty's collection at the Getty Museum and Villas.
Have some relaxing walk on landscaped greeneries in the gardens or unwind with some sunset dinner at Getty's The Restaurant.
Recommended Hotel Nearby: Hotel Angeleno
2. Alcatraz Island — San Francisco
Pier 33
San Francisco, CA 94111
(415) 561-4900
Located in the cold waters of San Francisco Bay, the isolated island of Alcatraz reveals stories of humanity and justice in America.
Why You'll Enjoy This Activity
Initially built in the 1850s, Alcatraz Island served as a former maximum-security federal penitentiary detaining the country's most notorious criminals.
Today, it's a national landmark and museum considered to be one of the must-see tourist spots in California.
What To Do
On the way to the island, there will be a narrated tour on the ferry unfolding the history of Alcatraz.
Upon reaching the grounds, a recorded self-guided audio tour will be given, freeing visitors to explore the thrilling memories of the past through Alcatraz's halls.
Recommended Hotel Nearby: Fairmont San Francisco
3. USS Midway Museum — San Diego
910 North Harbor Drive
San Diego, California 92101
(619) 544-9600
For almost five decades, USS Midway served as America's aircraft carrier in the 20 th century.
Why You'll Enjoy This Activity
Home to an exquisite flight deck and restored military aircrafts, US Midway Museum has an interactive self-guided tour perfect for some family fun this weekend.
As the longest serving aircraft carrier in the country, its sheer size also comes with lots of stories to tell!
What To Do
Because of its size, visitors should wear comfortable footwear throughout the tour.
Once you've entered the museum, a self-guided audio tour will be given for adults and a separate one for children, although a guided one is also offered by the museum's docents.
After that, you can revel in the ship's history and activities.
From flight simulators to the Battle of Midway theatre, this center will surely have you coming back for more.
Recommended Hotel Nearby: Andaz San Diego – a Concept by Hyatt
4. Palm Springs Aerial Tramway — Palm Springs
01 Tramway Road
Palm Springs, CA 92262
(888) 515-8726
If you're looking for some fun things to do in California, get ready to ascend 8,000 feet above the ground at Palm Springs Aerial Tramway!
Why You'll Enjoy This Activity
Opened back in 1963, Palm Springs Aerial Tramway has some of the world's largest rotating tram cars for some chilly sightseeing trips for the stunning cliffs of Chino Canyon and pristine wilderness of Mt. San Jacinto State Park.
What To Do
Opened back in 1963, Palm Springs Aerial Tramway has some of the world's largest rotating tram cars for some chilly sightseeing trips for the stunning cliffs of Chino Canyon and pristine wilderness of Mt. San Jacinto State Park.
Recommended Hotel Nearby: Renaissance Palm Springs Hotel
5. Monterey Bay Aquarium — Monterey
886 Cannery Row
Monterey, CA 96940
(831) 648-4800
Known to showcase the gorgeous marine life in California, this amazing destination offers an educational and insightful visit.
Why You'll Enjoy This Activity
Consistently crowned as a part of the country's most beautiful aquariums, Monterey Bay Aquarium is easily one of the best places to see in California.
With its variety of things to see amidst its exhibits and attractions; you're in for a terrific time!
What To Do
Due to its popularity, it's best to visit the aquarium during the less busy afternoon hours.
Don't miss the living kelp forest, adorable sea otters, fluorescent jellyfishes, touch pools for a sensory experience, and the large outer bay exhibit filled with a million-gallon tank of fish.
Recommended Hotel Nearby: Monterey Plaza Hotel & Spa
6. The Hess Collection Wine & Art Museum — Napa
4411 Redwood Road
Napa, CA 94558
(707) 255-1144
"Nurture the land, and return what you take," a philosophy of the Hess Collection Wine and Art Museum for its ecologically sustainable practices.
Why You'll Enjoy This Activity
A memorable romantic getaway for couples in Napa Valley is not complete if you haven't dropped by the Hess Collection Winery & Art Museum.
Established by Donald Hess in 1978, this vineyard is part of a historic site in wine production during the 1860s. After experimenting with the right combination of soils and microclimates, Hess produced aged high-quality wine that speaks through its flavor.
Other than that, an addition of Hess's private art collection fills a 13,000 square foot exhibit, combining art and wine—his two passions under one roof.
What To Do
Learn best wine and cheese pairings from the winery's expert sommeliers and create your own wine blends to take home.
Gander at the impressive modern and contemporary art collection reflecting Hess's personal tastes or try the ATV excursions around the estate vineyards.
Recommended Hotel Nearby: Cottage Inn & Spa
7. Santa Monica State Beach — Santa Monica
2427 Main Street
Santa Monica, CA 90405
(800) 544-5319
Missing the ocean breeze?
Santa Monica State Beach is a hotspot for some soothing breeze and California activities along the metro.
Why You'll Enjoy This Activity
Just a few meters away from the Santa Monica Pier, this beach covers at least 245 acres of golden sand, famous among locals and tourists for some quick dip or sunset watching.
What To Do
With its spacious coastline, enjoy catching the sunset while biking along the bike paths parallel to the sands or stroll along the promenade while treating yourself with some funnel cakes or Soda Jerks' ice cream.
Recommended Hotel Nearby: Casa Del Mar
8. La Jolla Cove — San Diego
1100 Coast Boulevard
San Diego, CA 92037
(858) 230-2725
La Jolla Cove is one of San Diego's most popular swimming and diving beaches.
Why You'll Enjoy This Activity
Found within the San Diego La Jolla Underwater Park Ecological Reserve, La Jolla Cove is protected by rocky terrain, creating perfect outdoor fun conditions.
Aside from that, it is one of the best places to visit in California for some marine life viewing, especially seals and otters.
What To Do
Catching game in the cove is illegal, so don't bring any fishing rods or other fishing gear.
But tourists may bring or rent their snorkeling gear to swim with the protected fishes in the area, hike at the top of the cliff for some diving experience or do some kayaking around the waters.
Recommended Hotel Nearby: Pantai Inn
9. Yosemite National Park — Yosemite
Yosemite, CA 95389
(888) 413-8869
Looking for more captivating things to see in California?
Yosemite National Park has some of mother nature's best creations within its trails.
Why You'll Enjoy This Activity
Located in the majestic Mariposa Country, Yosemite National Park is a breathtaking invitation to Sierra Nevada's stunning mountains, lush meadows, granite peaks, and marvelous giant sequoias.
What To Do
Consisting of 1200 square miles and three main famous sights, exploring Yosemite might take some time but is undoubtedly worth your while.
At Yosemite Valley, visitors can enjoy lush greeneries' scenic views and do some light souvenir shopping.
In Glacier Point, you can enjoy skiing at the summit or simply marvel at the panoramic views.
While in Tioga Pass, visitors can enjoy the sub-alpine views of the wilderness.
Recommended Hotel Nearby: Tenaya Lodge at Yosemite
10. Griffith Observatory — Los Angeles
2800 East Observatory Road
Los Angeles, CA 90027
(213) 473-0800
From the movies of La La Land by Ryan Gosling and Emma Stone to Rebel Without a Cause by James Dean, the Griffith Observatory's constant exposure is one of the reasons why it's lauded as one of the top places to go in California.
Why You'll Enjoy This Activity
Apart from its Hollywood fame, the Griffith Observatory is a paradise for science and astronomy enthusiasts alike.
Perched on the slope of Mount Hollywood, this facility has breathtaking views of Los Angeles and the stars of the night sky.
What To Do
Discover how the solar system works through the interesting exhibits as well as the planetarium within the observatory's classic art deco architecture.
And at night, you can watch the stars and planets shine while viewing them through a telescope.
Recommended Hotel Nearby: Loews Hollywood Hotel
11. Pfeiffer Beach — Big Sur
9100 Sycamore Canyon Road
Big Sur, CA 93920
(805) 434-1996
If you have limited time and are still undecided where to go in California, check out Pfeiffer Beach in Big Sur—you won't regret it.
Why You'll Enjoy This Activity
Although Pfeiffer Beach is quite a rugged beach with strong waves and unideal swimming conditions, its scenic coastline, soft sandy shores, and famed sea arches make the trip worth a visit.
What To Do
Sink your toes in the soft sands of Pfeiffer Beach and enjoy the relaxing view of the coastline as the sun sets at the horizon.
Recommended Hotel Nearby: Big Sur River Inn
12. Point Lobos State Natural Reserve — Carmel
62 CA-1
Carmel, CA 93923
(831) 624-4909
Hailed as California's crown jewel, Point Lobos State Natural Reserve is an outstanding location as one of the state's popular tourist attractions.
Why You'll Enjoy This Activity
With its preserved unique beauty and rare flora and fauna, Point Lobos has become a magnet for nature fiends worldwide.
From hiking trails to hidden coves, this reserve does not run out of activities in welcoming tourists.
What To Do
Check out the gentle grey whales during winter and say hi to the sea lions and birds dropping by along the coast, but make sure not to miss out on the incredible underwater sanctuary and peaceful aquatic life in Point Lobos.
Recommended Hotel Nearby: The Getaway
13. 17 Mile Drive — Monterey
17 Mile Dr
Monterey, CA 93953
Nestled in between Pebble Beach and the Pacific Grove, 17-Mile Drive is a scenic road that is one of the most enjoyable spots to check out in California.
Why You'll Enjoy This Activity
With a native lone cypress tree on its cliff this beautiful patch of land has some of the most picturesque views of the natural wonders of Monterey.
What To Do
Visit the area during fall or spring and appreciate the oceanic panoramic view with some fresh ocean breeze on your drive to the area and relax while having a picnic along the shorelines.
Recommended Hotel Nearby: Carriage House Inn
14. Municipal Rose Garden — San Jose
Dana Avenue & Naglee Avenue
San Jose, CA 95126
(408) 794-7275
Named as America's Best Rose Garden, San Jose's Municipal Rose Garden is a historical landmark founded in 1927.
Why You'll Enjoy This Activity
Blooming with over a four thousand plantings, more than a hundred varieties of fragrant roses, and various flower hybrids, this garden is a popular venue for weddings and easily one of the cool places to visit in the state.
What To Do
Recoup your energy with the aromatic scents of roses while strolling along the vibrant gardens and ponder at the presence of the simplistic beauty of nature.
Recommended Hotel Nearby: The Fairmont San Jose
15. California State Railroad Museum — Sacramento
125 I Street
Sacramento, CA 95814
(916) 323-9280
Come aboard and witness how engineering railroads transformed transportation and California's development throughout the century at California State Railroad Museum!
Why You'll Enjoy This Activity
Ranked as one of the best railroad museums in the country, California State Railroad Museum has numerous exhibits and train rides highly enjoyed by kids and railway enthusiasts.
What To Do
Guided tours in the premises are held daily.
Life sized preserved train exhibits showing transportation of the bygone era are available for tourists to see as well as a train simulator replicating what it feels like to pilot modern trains
Recommended Hotel Nearby: Kimpton Sawyer Hotel, an IHG hotel
16. Golden Gate Bridge — San Francisco
Golden Gate Bridge
San Francisco, CA 94129
(415) 455-2000
The Golden Gate Bridge is an iconic quintessential location for any locals or tourists dropping by Northern California.
Why You'll Enjoy This Activity
Spanning just under two miles, the Golden Gate Bridge is a picturesque landmark standing over a strait connected to the opening of San Francisco Bay to the Pacific Ocean.
What To Do
Enjoy some outdoor adventures at the Golden Gate Recreational Area while admiring the view of the Golden Gate Bridge or join a guided boat tour passing under the massive bridge.
But if you're feeling a bit athletic, you can bike across the iconic bridge with a provided audio tour and be amazed with its architectural design.
17. Salvation Mountain — Calipatria
603 Beal Road
Calipatria, CA 92257
(760) 624-8754
Are you up for some quirky stuff to do in California?
Well, the Salvation Mountain might probably be the best spot for you to visit.
Why You'll Enjoy This Activity
An artistic work 28 years in the making, this unique mountain made by Leonard Knight is a creative visual expression of how God's love is far more straightforward than what biblical texts and religious leaders made it out to be.
What To Do
Although it's quite an unconventional display of religious belief, this landmark's alluring charm will captivate your heart.
Wander along the designated path displaying words of love and peace in its myriad of folk-art and religious texts.
Recommended Hotel Nearby: Brawley Inn
18. Hollywood Walk of Fame — Los Angeles
Hollywood Boulevard, Vine Street
Los Angeles, CA 90028
(323) 469-8311
As a California tourist rite of passage, the Hollywood Walk of Fame is a must-visit location for some cheap tourist adventure.
Why You'll Enjoy This Activity
Home to at least 2,500 brass stars, the Hollywood Walk of Fame celebrates famous entertainment icons with the likes of Frank Sinatra, Michael Jackson, and even Mickey Mouse since 1960.
What To Do
Walk along the Hollywood Boulevard and see the brass stars of your favorite Hollywood actors and actresses.
Recommended Hotel Nearby: 1 Hotel West Hollywood
19. Mammoth Brewing Company — Mammoth Lakes
18 Lake Mary Rd
Mammoth Lakes, CA 93546
(760) 934-7141
Traveled everywhere and now wondering what to do in California?
Why not check out some breweries with views of mountain peaks and wintery wonderland?
Why You'll Enjoy This Activity
Since their opening in 1995, the Mammoth Brewing Company in Mammoth Lakes has been creating wonderfully unique artisanal craft beers from local ingredients with inspiration from their natural environment.
What To Do
Sample their craft beer variants with their suggested food pairings while gazing at glacial lakes and mountain peaks at an altitude.
Recommended Hotel Nearby: The Village Lodge
20. Muir Woods — Mill Valley
01 Muir Woods Road
Mill Valley, CA 94941
(415) 561- 2850
Inspired by the efforts to save the forest from the logging industry, William Kent named the land after John Muir upon its donation to the Federal Government, later declaring it as a National Monument for further protection in 1908.
Why You'll Enjoy This Activity
Want to channel your inner ecological fiend?
Muir Woods has some of the most beautiful redwoods and coziest temperatures in California.
Located just 15 miles north of the Golden Gate Bridge in Marin County, Muir Woods is overflowing in centuries old trees and hiking trails, perfect for nature extravaganzas and family activities.
What To Do
Since the native redwoods thrive on moist coastal fog, the temperatures in this area can be quite chilly, so make sure that you're bringing some rain gear on your visit!
Relish the flourishing greeneries and stop by Muir Woods Café to sample their special grilled cheese sandwich called the Marin Melt.
Recommended Hotel Nearby: Mountain Home Inn
21. Winchester Mystery House — San Jose
525 South Winchester Boulevard
San Jose, CA 95128
(408) 247-2000
Extravagant, bizarre, and possibly haunted—three words that perfectly describe this Victorian-esque mansion.
Why You'll Enjoy This Activity
Created to evade the evil spirits that plagued Sarah Winchester, her home became a series of unfinished construction resulting into labyrinths and puzzles of sorts.
Its eccentric décor, albeit odd, is quite a fascinating sight to behold.
What To Do
Take a guided tour around the estate and discover the full history of this eclectic home or partake in a haunted Walk with Spirits tour to find the haunting spirit of Sarah Winchester inside the mansion!
Recommended Hotel Nearby: Hotel Valencia Santana Row
22. Glass Beach — Fort Bragg
West Elm St, Glass Beach Dr
Fort Bragg, CA 95437
Located south of McKerracher Park in Fort Bragg, Glass Beach has surprising colorful stones along its shores.
Why You'll Enjoy This Activity
According to legend, the colorful frosted glass on this beach's shores are tears of a banished mermaid who loved a sailor from afar.
However, in reality, the glass shards were broken glass from trash dumps after the earthquake in 1906.
After years of clean-up, the colorful sea glass appeared on the shores making this beautiful beach livelier than before.
What To Do
Take a relaxing stroll along the beach and revel at the beautiful vibrant colors of the sea and washed-up glass on the shores.
Recommended Hotel Nearby: North Cliff Hotel
23. Sequoia & Kings Canyon National Park — Three Rivers
47050 Generals Highway
Three Rivers, CA 93271
(559) 565-3341
With over 631 square miles of forests, mountains, and meadows, Sequoia National Park is an awe-inspiring ground of scenic greeneries and tall sequoia trees.
Why You'll Enjoy This Activity
Have you ever seen a tree so tall that you could fit inside it?
Towering over almost 300 feet, the General Sherman Tree in Sequoia National Park is considered as the world's largest tree worldwide!
What To Do
Explore the giant forest and hike through the trails for some nature adventure or discover the Crystal Cave at Sequoia National Park.
24. Disneyland California — Anaheim
1313 Disneyland Drive
Anaheim, CA 92803
(714) 781-4636
If you're after fun places in California, you'd only have to think of Disneyland, and you'll know where to go.
Why You'll Enjoy This Activity
Named as the happiest place on the planet, Disneyland offers countless thrilling rides and bustling entertainment that you'd probably never want to leave.
From its interesting gardens and musical parades, Disneyland is truly a place of sheer happiness.
What To Do
Check out the rides around the amusement park and sample the fantastic foods they're offering featured on Disney films!
25. San Francisco Chinatown — San Francisco
749 Howard Street
San Francisco, CA 94103
(415) 391-2000
If you're tired of all the sightseeing trips around the metro, visit San Francisco's very own Chinatown for some cultural and gastronomical delights while enjoying the best things to do in California.
Why You'll Enjoy This Activity
Known as the largest Chinatown outside Asia, this district does not fail to impress locals and tourists alike with its scrumptious offerings of Asian delicacies and rich Chinese American history.
What To Do
Grab your very own bag of lucky fortune cookies at the Golden Gate Fortune Cookie Factory, egg tarts, or some authentic dim sum at Dim Sum Bistro!
Source https://monkeysandmountains.com/adventure-california/
Source https://www.california.com/cool-places-visit-california/
Source https://familydestinationsguide.com/best-things-to-do-in-california/