61 Fun Things to Do in Puerto Rico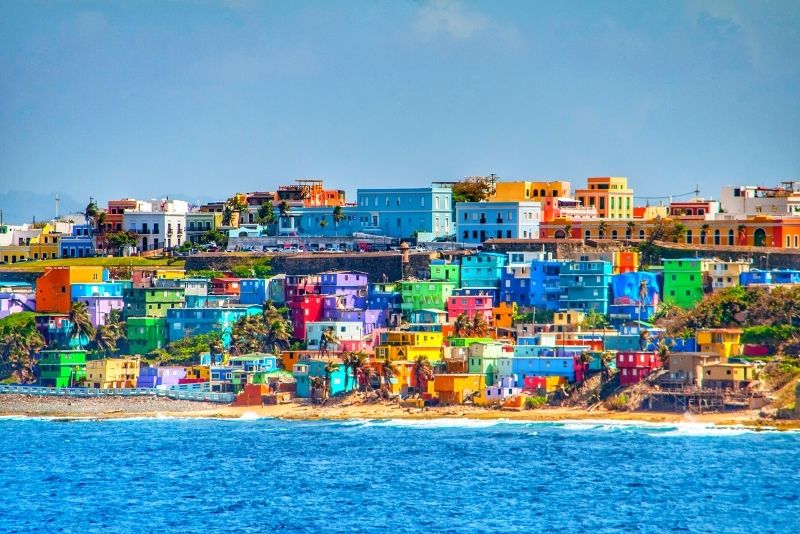 Look one way and you'll see mountains and waterfalls; look the other way and you'll see sprawling rainforests and historic cities — no matter where you are in Puerto Rico, there's never a shortage of beauty on the horizon!
From beautiful cobblestoned streets to colorful homes, sprawling plazas, and some of the most fantastic food in the world, the island's epicenter – San Juan- is a multicultural city packed with love, life, and laughter.
However, outside of the city limits, the rest of the island is jam-packed with activities for relaxation, adventure, shopping, and so much more.
So, what are you waiting for? Check out our list of fun things to do in Puerto Rico!
1 – Have a drink at Casa Bacardi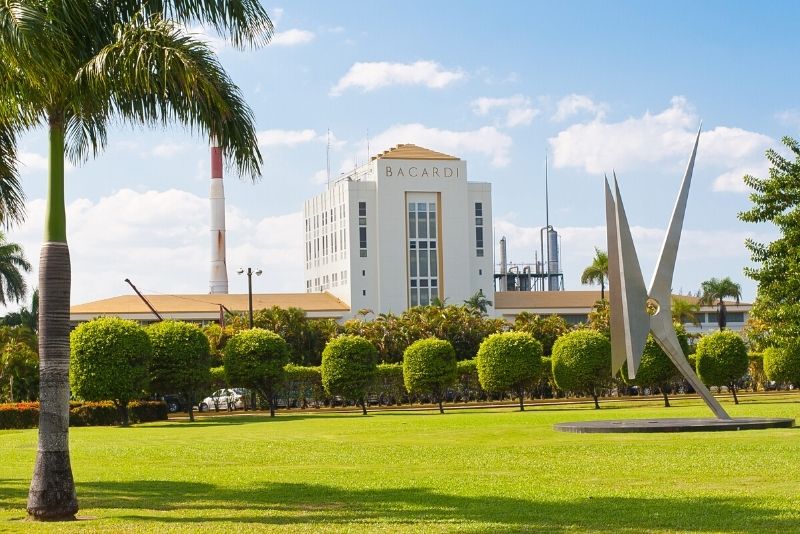 You're not really vacationing in Puerto Rico if you haven't spent at least a couple of hours kicking back and enjoying the fruity cocktails at the Casa Bacardi distillery.
But there's far more than just cocktails at this iconic watering hole: the famous Distillery offers immersive mixology classes, teaching you everything you need to know two about mojitos and mimosas!
If you fancy a drink, add this to the top of your list of things to do in Puerto Rico.
2 – Explore the streets of Old San Juan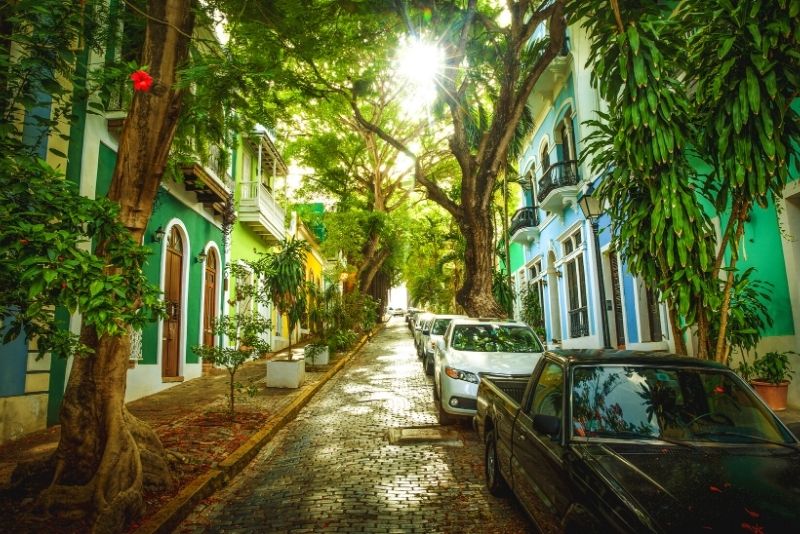 As anyone who's ever visited will share, Old San Juan has it all. A casual stroll through San Juan is like taking a step back in time.
Be sure to visit the famous 19th-century Santa María Cemetery, the Casa Blanca Museum, Cathedral de San Juan; and all of the sidewalk cafes, candlelit restaurants, and beautiful plazas.
Check out our selection of fun things to do in San Juan.
3 – Explore Culebra Island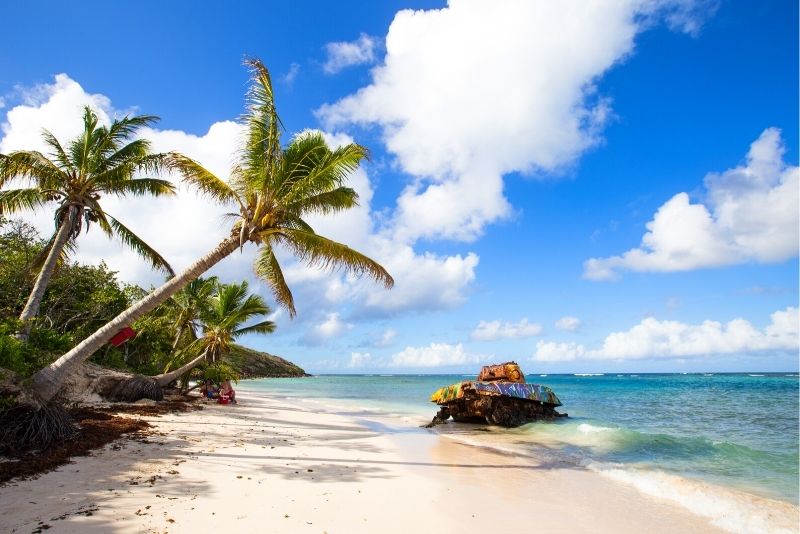 Picture vibrant marine life and beautiful, peaceful tropical islands — that's Culebra island for you.
With plenty of tranquil beaches and sparkling waters to explore, you can relax at the beach and enjoy your favorite cocktail, join a snorkeling or diving tour, or work on the tan at Flamenco beach — often considered one of the best beaches in the world.
4 – Try the water sports at Flamenco Beach (Playa Flamenco)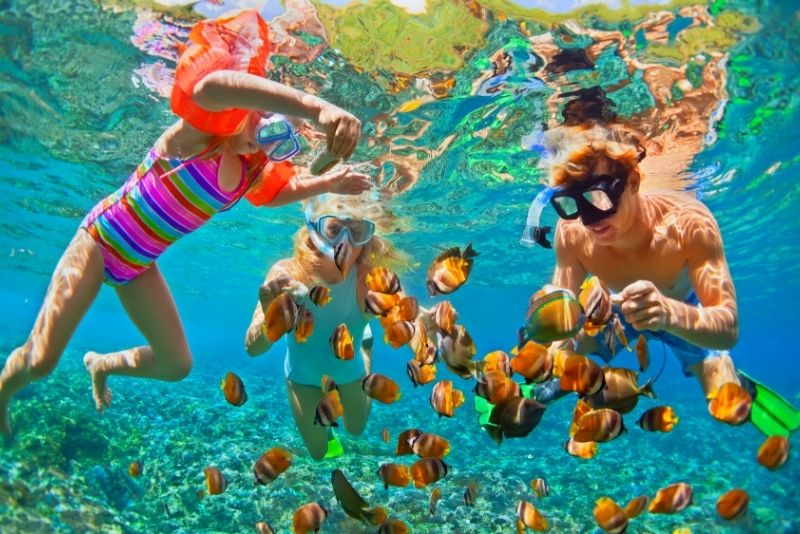 Rated as one of the most beautiful and scenic beaches in the world, the Flamenco Beach (or Playa Flamenco, as the locals know it) is a picture-perfect representation of turquoise waters and white sands all around.
The beach is ideal for various water sports like snorkeling, swimming, and kayak and jetski rental, but also provides plenty of space to simply sit back, relax, and enjoy the great outdoors (which we'll touch on a little more shortly).
If you're not after a high-octane water sport activity, the sapphire-blue waters and white sandy beaches make Flamenco Beach a highly picturesque spot to simply sit back and relax.
Hidden away on the beautiful island of Culebra, Flamenco is booming with colorful aquatic life and stunning scenery — it's guaranteed to make all of your social media buddies green with envy.
5 – Hike through the El Yunque Rainforest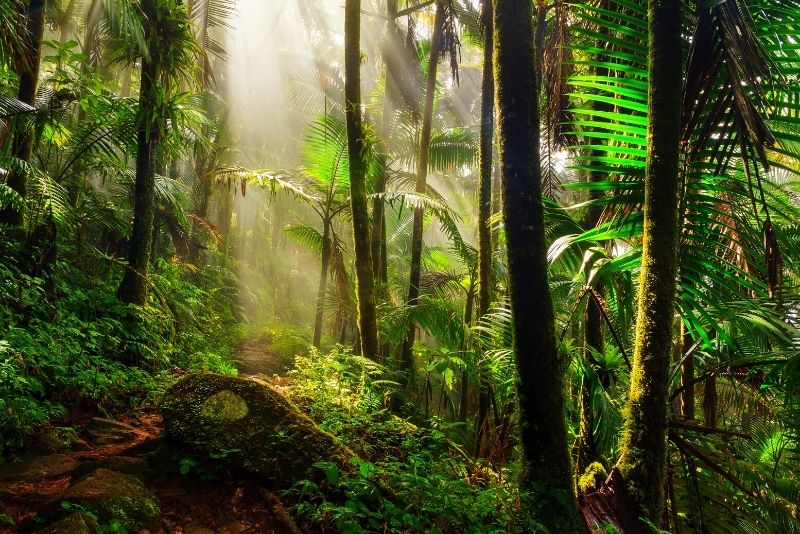 Puerto Rico is much more than just beaches and historical sites; the island nation is also home to a densely populated rain forest.
If you're someone who loves nature and everything green, then mark El Yunque down as a must-see.
Get lost in its beauty with a day hike, head out on a waterfall tour, sign up for a zipline adventure, or combine it with a kayaking experience on bioluminescent waters.
However you choose to experience the area, great times are guaranteed.
6 – Enjoy the atmosphere on a sunset cruise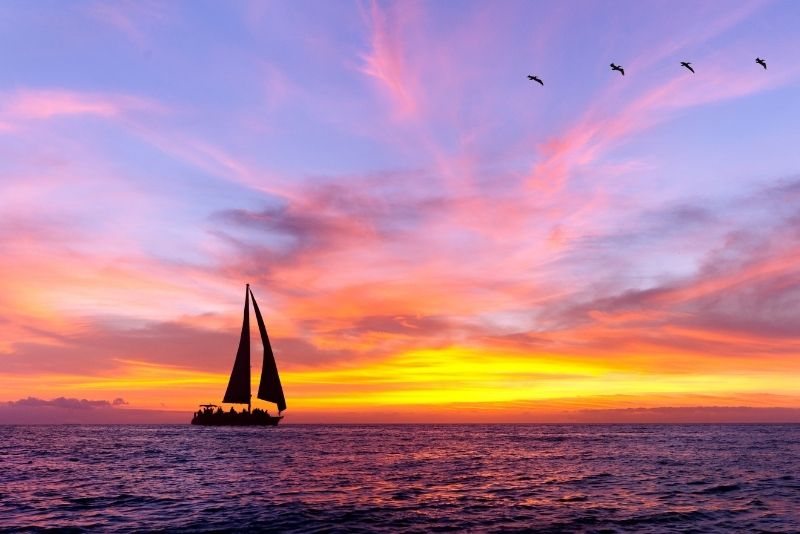 Romantics, take note. A staple of Puerto Rican tourism, sailing adventures, and sunset cruises are a regular hit with all kinds of travelers.
After departing from San Juan on either a historic schooner or a modern catamaran, enjoy the vibrant, pink-tinted sunset as it contrasts with the sparkling blue waters and bounces off the historic streets of Old San Juan.
7 – Admire the flora and fauna of the Bosque Carite Rainforest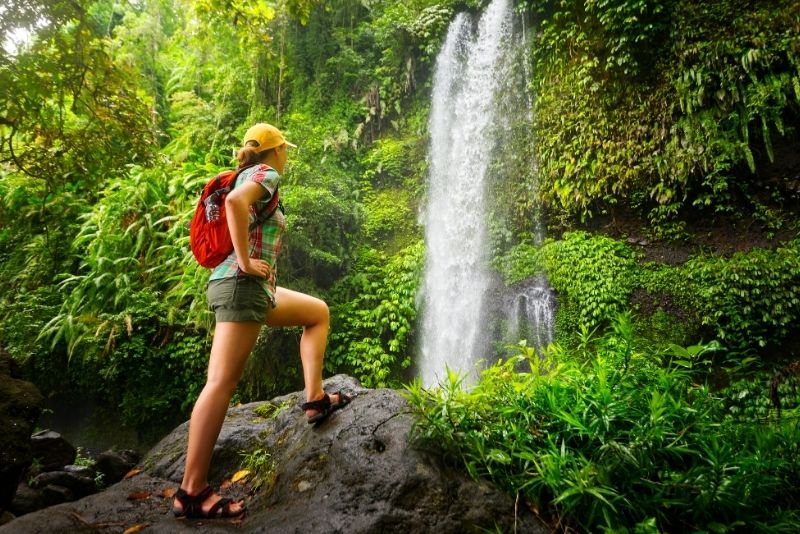 A representation of Mother Nature in all her glory, the Bosque Carite rainforest is one of the essential things to see in Puerto Rico for nature-lovers.
Kayak down the streams, tackle one of the many different hiking paths, and keep an eye out for the diverse wildlife along the way.
Be sure to check out the Blue Hole, then recharge the batteries with a hearty meal at Rancho Original.
8 – Feel the thrills of a jet ski ride!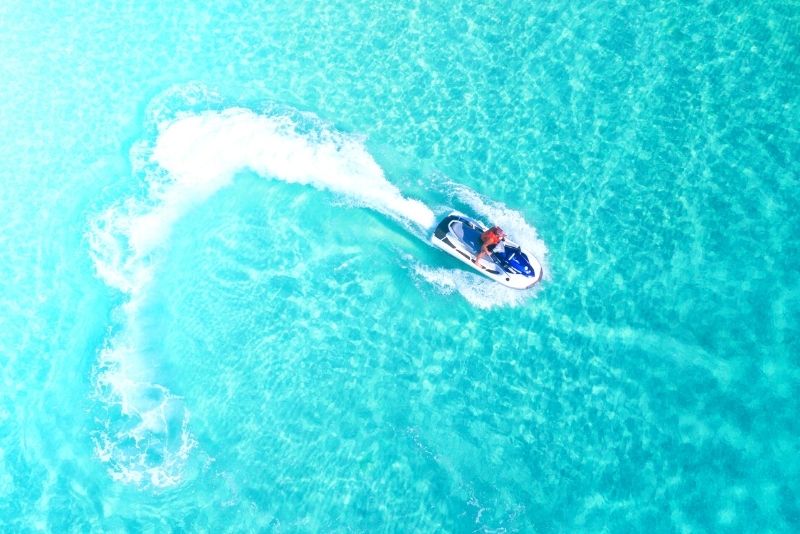 Puerto Rico — particularly the northern coast — is flush with so many great jetski spots!
As you zoom along the coastline of Puerto Rico, soak in some of the most breathtaking landscapes the island has to offer.
The mangroves, on the other hand, located in the San Jose lagoon, offer fantastic vistas of their own.
Rent your own or join a tour — either way, it's a wonderful experience!
9 – Kayak through bioluminescent waters at night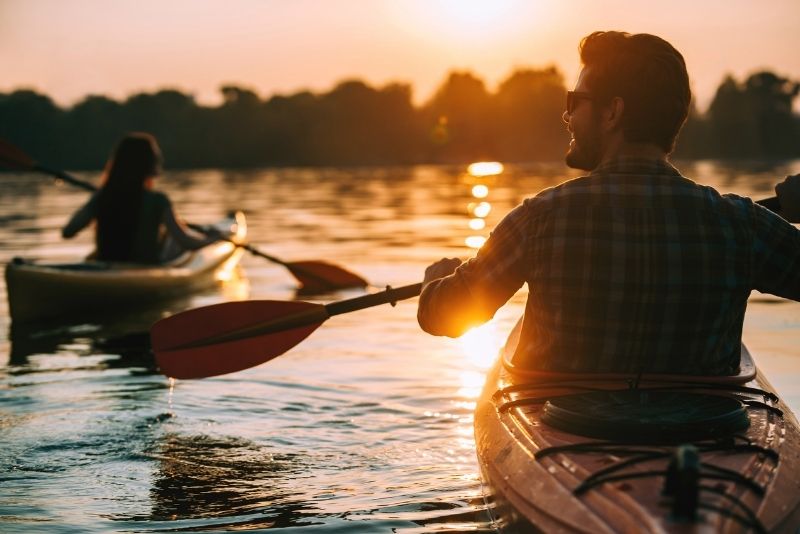 Of all the things to see in Puerto Rico, there's arguably nothing more magical than the shimmering neon-blue shores of the Laguna Grande Bioluminescent Bay and Mosquito Bay.
As you tour these places, led by a local guide, you'll learn about the scientific reasons behind these unique vistas — a fascinating organism called pyridinium bahamense.
On moonless nights, the glow is nothing short of breathtaking.
10 – Take a snorkeling tour to Icacos Island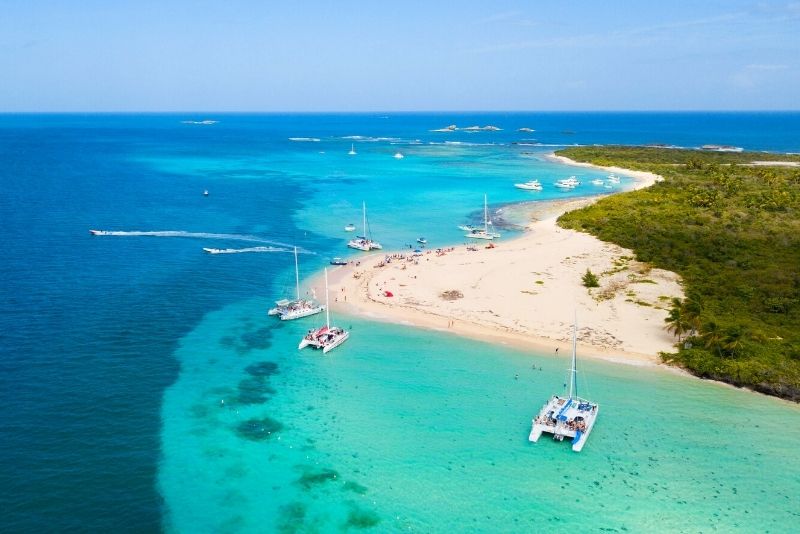 If you're after the snorkeling experience of a lifetime, look no further than Puerto Rico's Lcacos island.
As part of the Cordillera Cays Nature Reserve (an area protected for study and conservation), Icacos is flush with sea life and color.
Besides the time in the water, tour companies also provide plenty of entertainment on board the boats as well — expect your fair share of music, snacks, and cultural insights. Onboard the vessel, there are many fun activities for kids and adults alike.
11 – Explore the seabed with a scuba diving trip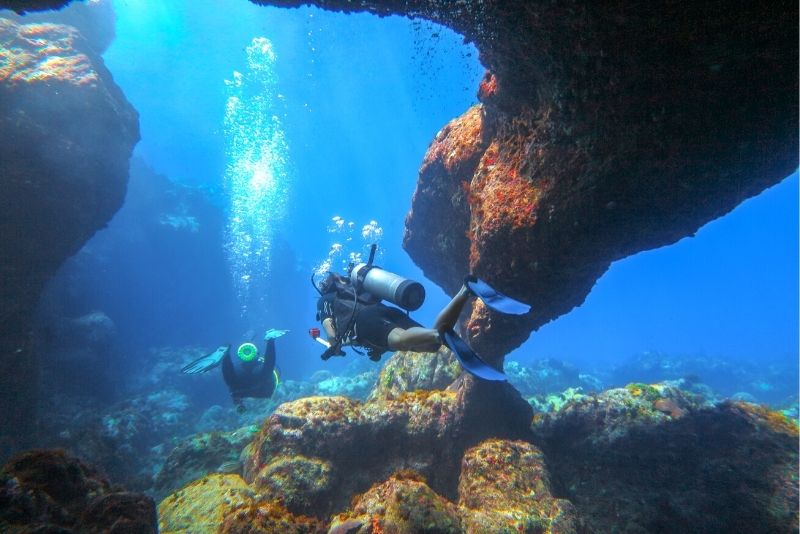 Puerto Rico offers some of the Caribbean's most pristine scuba diving spots — regular hits for both tourists and locals.
Typically departing from San Juan in the north or Fajardo in the northeast, diving excursions can last from anywhere from 3 hours to a half-day, with plenty of opportunities for beginners and experts alike.
12 – Experience horse riding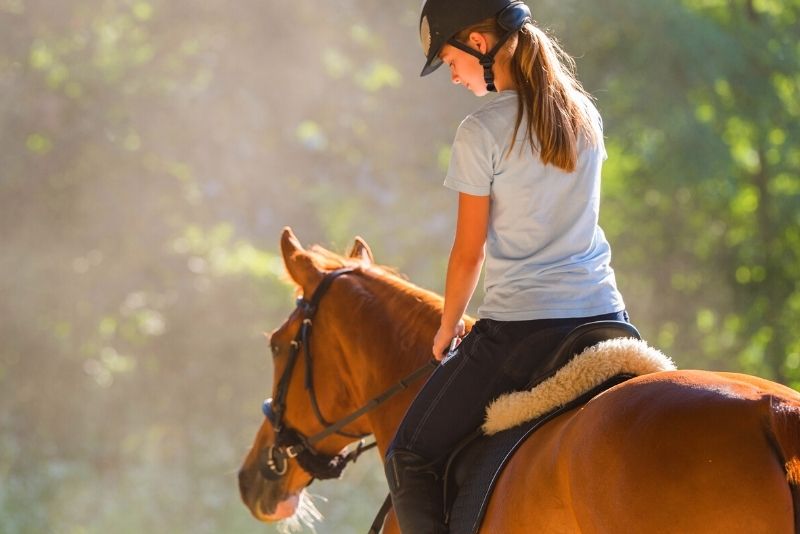 No vacation to Puerto Rico is complete without a day spent horse riding through the sprawling countryside.
With a great selection of locations to choose from, such as Vieques, Ricon, Carabalí Rainforest Park, and Hacienda Campo Rico — just to name a few — simply saddle up and enjoy the scenery as it morphs from countryside to meadows, mountains, and beaches.
13 – Go canyoning!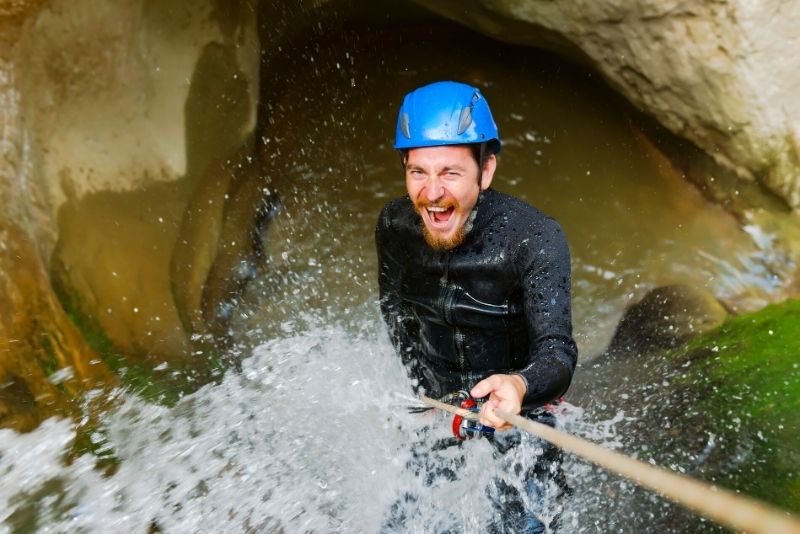 Adrenaline junkies, look no further!
If your idea of a great vacation includes caving, rafting, and hiking, then a canyoning adventure is a no-brainer to add to the itinerary.
With a local guide spearheading the group, this adventurous tour is a great way to not only immerse yourself in nature, but also learn about the environment and culture of the island!
14 – Rent a mini boat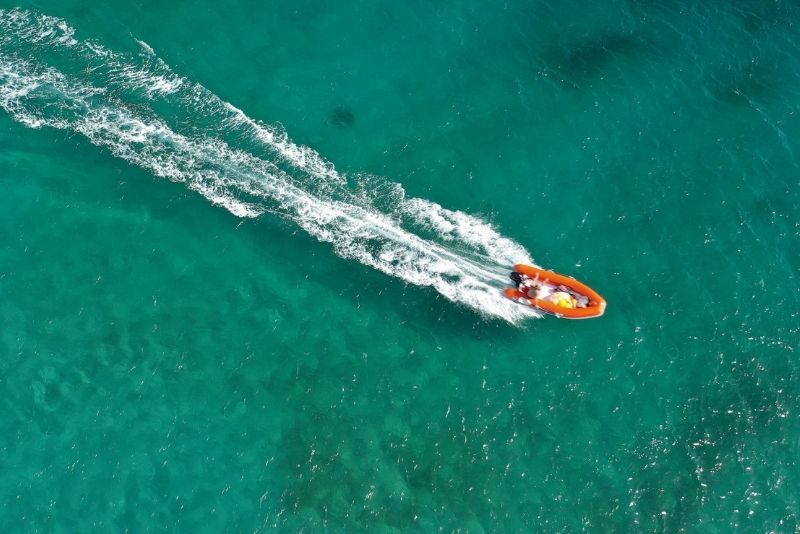 Want to explore old San Juan and the waters of Puerto Rico at your own pace?
With a mini boat rental, this popular activity presents as an excellent opportunity to soak in the fresh air and that iconic Carribian sea breeze.
Take your time and be sure to stop at some of the small, uninhabited islands; and walk along the white sand beaches.
15 – Try the local delicacies on a San Juan food tour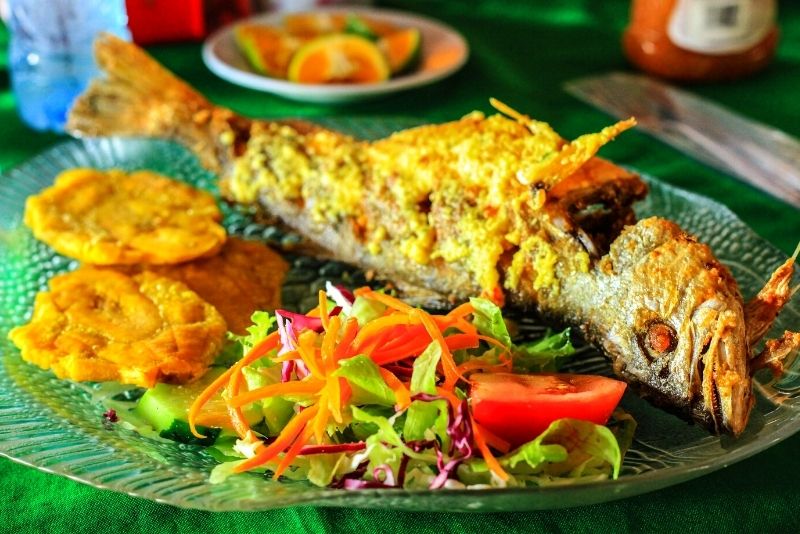 Anyone feeling peckish?
Old San Juan is a buzzing city full of life, laughter, and more importantly… food!
Led by a bilingual local guide, food tours take you through San Juan's cobblestoned streets, checking out the plethora of local cafes and restaurants on offer.
Besides tasting the famous local staples like plantains and sofrito, you'll also be given a complimentary rum cocktail and learn all about the intriguing architecture along the way.
16 – Snap a selfie on an Instagram street art tour!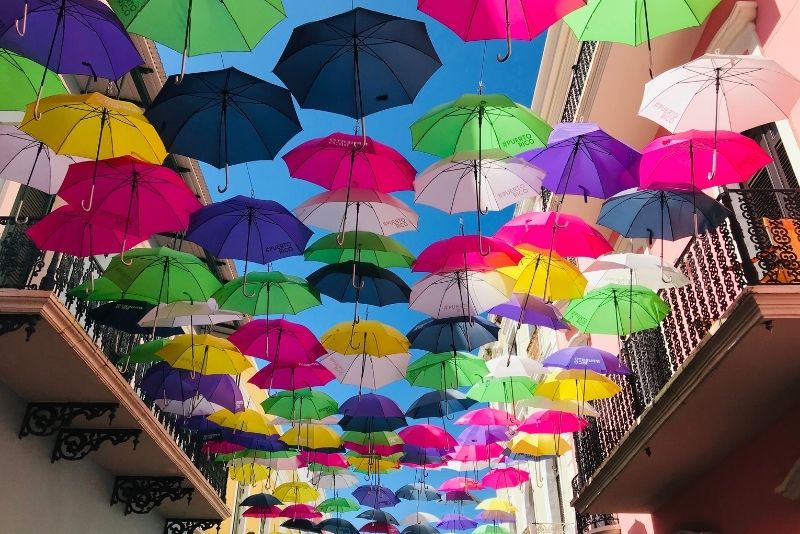 Want to populate your feed with colorful, jealousy-evoking pics? Then look no further.
On a street art tour, guests are led to a collection of the most Instagram-worthy sights in the city, with plenty of vibrant murals and picturesque beaches ready to be the perfect backdrop.
Led by a local, you'll also hear all about the culture, history, and art of the city along the way.
17 – Get a little buzzed on a cocktail tour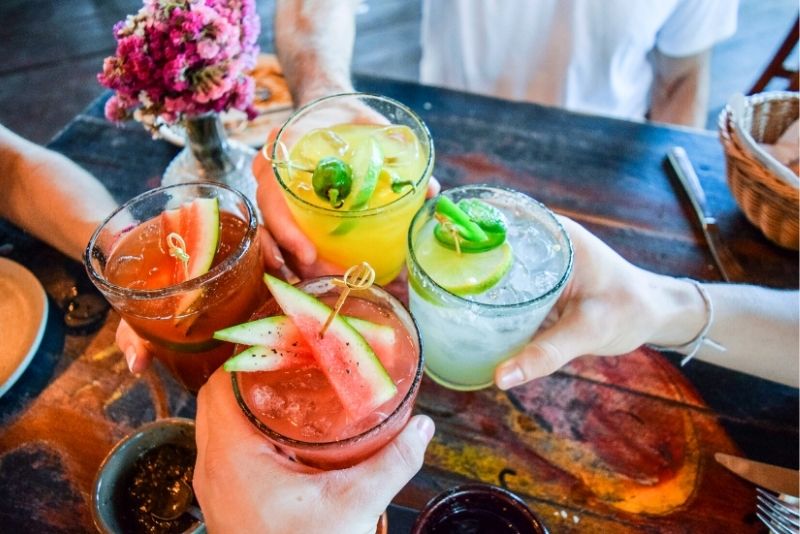 How can you honestly say you've been to San Juan without wetting your whistle at a couple of the city's popular watering holes?
On a dedicated booze tour, you'll get to sip and enjoy some of the best rums and cocktails that the island has to offer, hopping in between a selection of three unique bars (cocktails included, of course).
There is a reason why Puerto Rico is called the rum world's capital, after all!
18 – Roar through the jungle on an ATV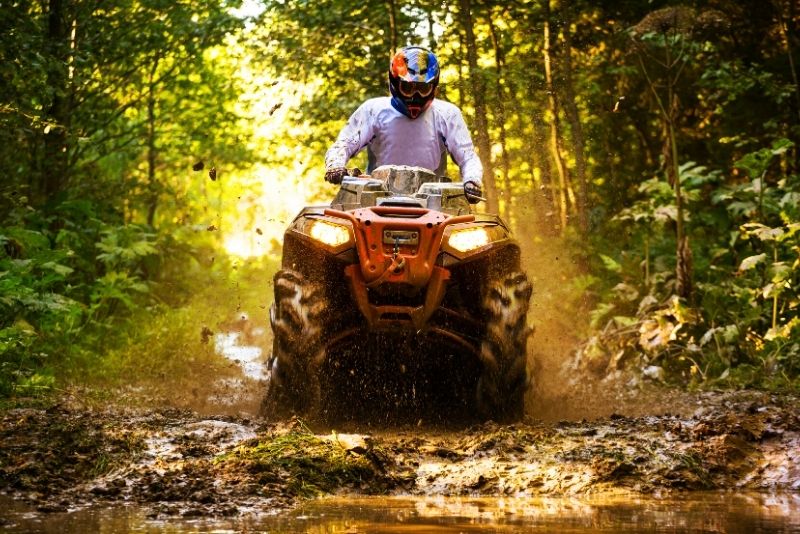 If you're a bit of an adrenaline junkie, an ATV adventure is a non-negotiable when it comes to things to do in Puerto Rico.
On a usually-2-hour tour, guests are led through a private ranch surrounded by beautiful green landscapes, meadows, and mangroves — an experience sure to leave a lasting impression.
19 – Try flyboarding in Luquillo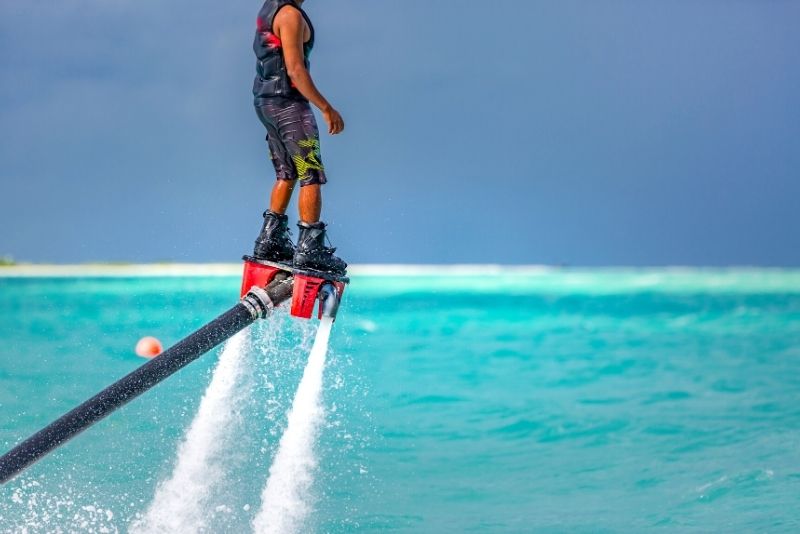 An area littered with fun-filled activities, Luquillo is a beloved destination for adventure enthusiasts — and for good reason.
If you've never tried flyboarding — essentially the amalgamation of a jetpack and a surfboard — then there's no better place than here, on the northeast coast.
As you soar out of the water like a superhero, you'll be grinning from ear to ear.
20 – Surf some waves at Domes Beach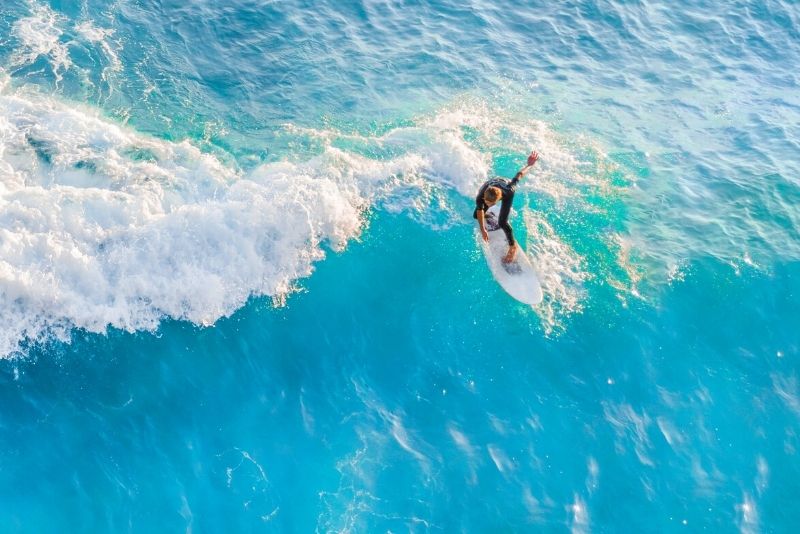 Whether you're a total newbie or a seasoned pro, there's no shortage of exciting spots in Puerto Rico to ride the waves.
However, the most famous surf beaches — all of which are worthy of a visit due to their regular lively atmosphere — are Domes, Sandy Beach, Maria's Beach, and Surfer's Beach.
Thanks to its calm waters, the country is ideal for surfing year-round.
21 – Spend the afternoon deep-sea fishing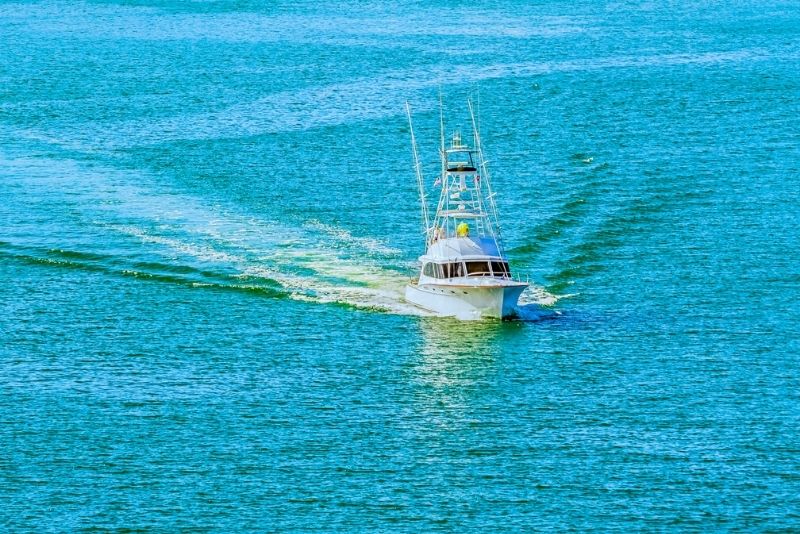 If you're after an unbeatable deep sea fishing experience in San Juan, look no further.
With an open-water fishing excursion in some of the greatest fishing waters in the world, the fun and exhilaration are second to none.
Not only do you get to be a part of the fishing experience — hooking the bait, casting the line, and reeling them in — but you'll be doing so in a luxurious yacht as you sail across the wonderful waters.
22 – Explore the plethora of mesmerizing caves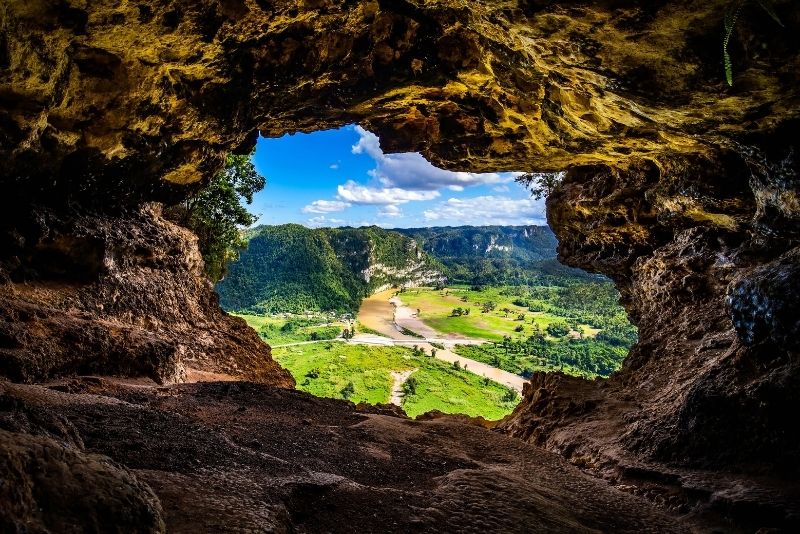 The list of beautiful natural caves in Puerto Rico is as impressive as any Caribbean island nation.
Cueva Ventana (Window Cave), the Cueva del Indio Cave (Indian Cave), and the Rio Camuy Caves all offer abundant opportunities for hiking, rock climbing, spelunking, rafting, or rappelling.
As you visit these caves in some of the less-explored parts of Puerto Rico, you'll see the nation from an entirely new perspective.
23 – Delve into the History of Castillo San Felipe del Morro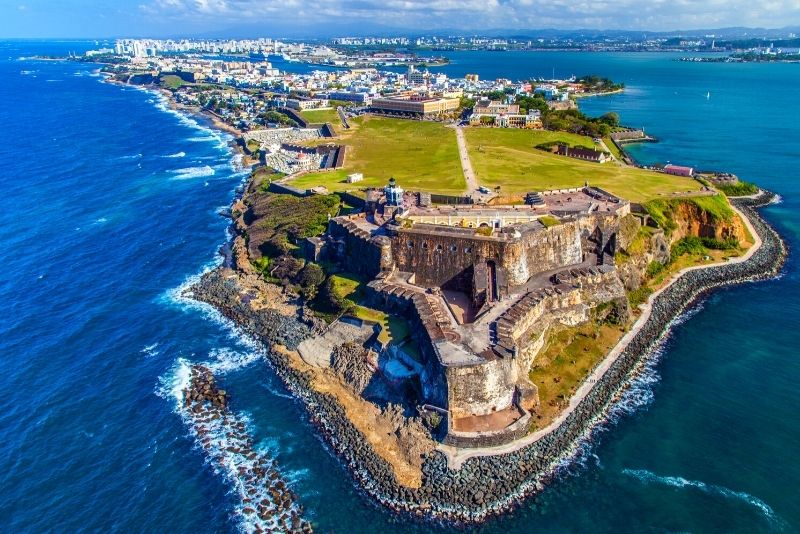 Learn about the history of one of the striking engineering marvels of Spain –the Castillo San Felipe del Morro.
As you walk through the narrow entrance and observe the flags waving across the Atlantic breeze, you easily transport to another medical time in history.
24 – Appreciate indigenous culture along the Taíno Route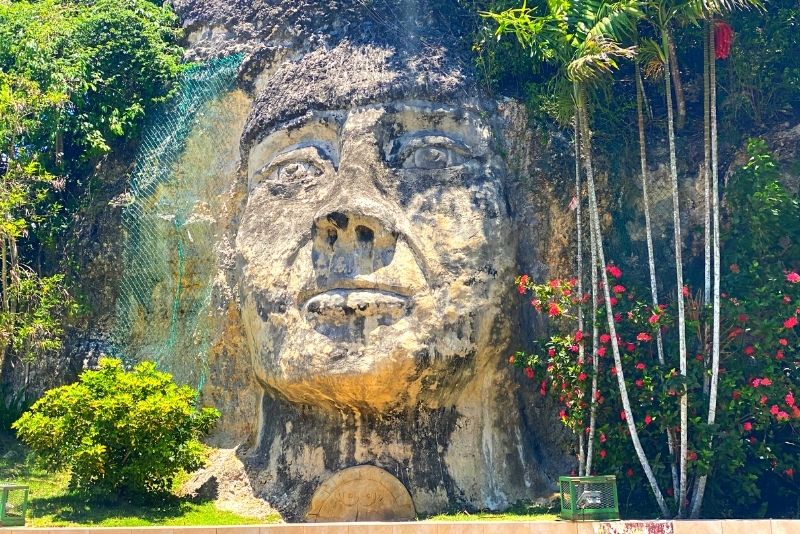 As you wander the famous Taíno Route, you'll witness beautiful caves, trails, and petroglyphs as they unveil in tandem the impressive story of the island's cultural origins.
Besides the impressive landscape, your expert guide will also share stories of the important role that the Taino people have played in developing the heritage of the island.
Along the tour, you'll also learn about the Taino contributions to local cuisine, language, and artwork.
25 – Be mesmerized by the beauty of La Fortaleza (The Fortress)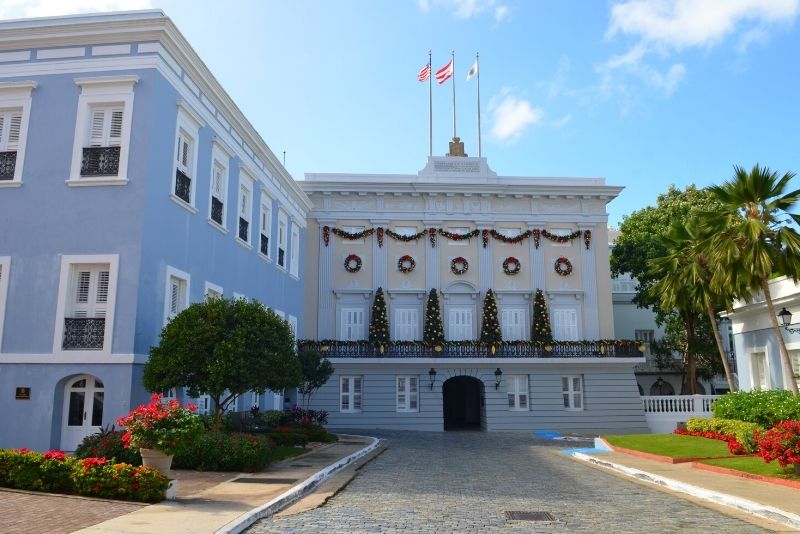 Serving as the current residence to the Governor of Puerto Rico, The Fortress or La Fortaleza is a sight to behold.
As a postcard-worthy UNESCO World Heritage Site, this foreboding structure is a must-visit for history enthusiasts and architectural buffs, especially due to its Spanish architectural flare.
26 – Go on a hiking adventure to the Gozalandia Falls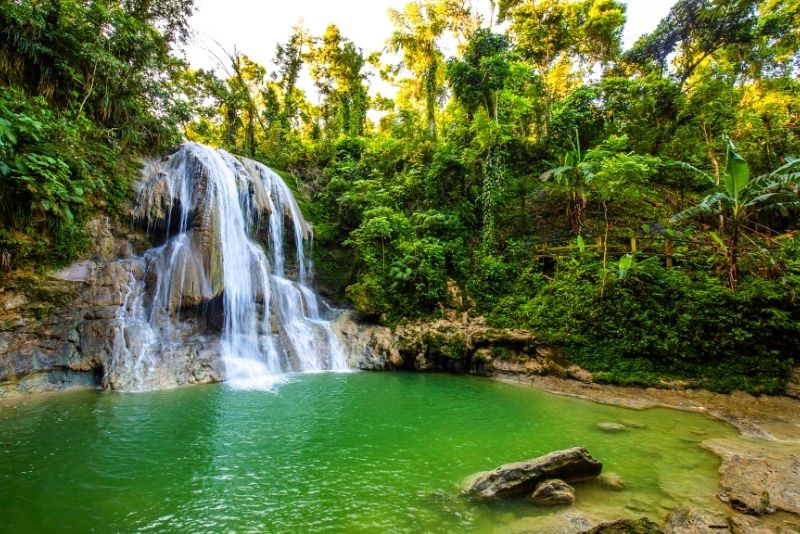 The breathtaking waterfall is one of the major natural attractions on the island, and therefore one of the most impressive things to see in Puerto Rico, hands-down.
The range of hiking tours to the Gozalandia Falls offers spectacular views, calming waters for a perfectly unwinding experience, and a great opportunity to meet fellow like-minded travelers.
Hot tip: bring a waterproof camera — the landscape at the base of the waterfall makes for some jaw-dropping pictures.
27 – Take a peek into history at the Castillo de San Cristóbal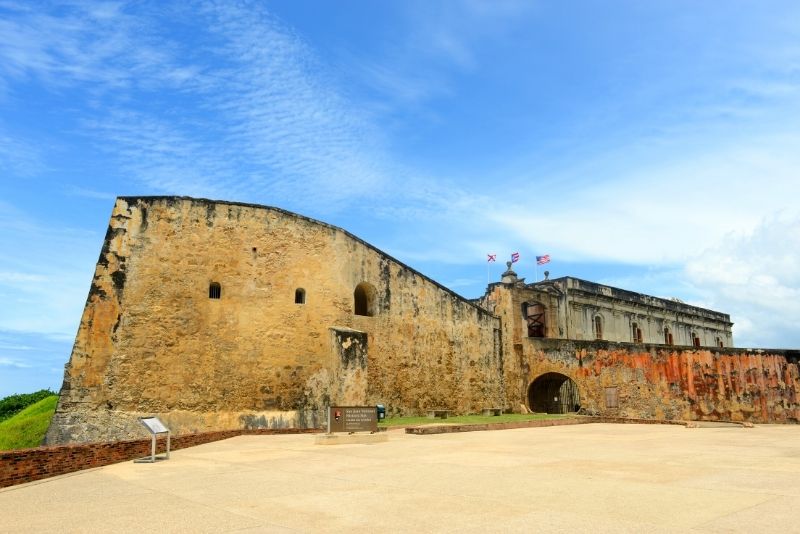 Spanning around 27 acres, Castillo de San Cristóbal was originally constructed to protect Old San Juan from foreign attacks.
These days, however, the fort acts as a tourist attraction, offering stellar shoreline views that draw visitors from all over the world.
Be sure to check out the museum, military barracks, and military archives while you're there too.
28 – Get all scientific by exploring the Arecibo Observatory
[CLOSED RIGHT NOW] – The platform of the Arecibo Observatory, unfortunately, crashed into its dish on 1 December 2020.
For a great insight into the world of astronomy, check out the guided tour of the famous Arecibo Observatory.
Learn from experts about the close asteroids flying by the Earth, and so much more in the interactive exhibits.
Its true claim to fame? The observatory features the second-largest single-dish radio telescope on the planet.
29 – Step back in time at the Ponce History Museum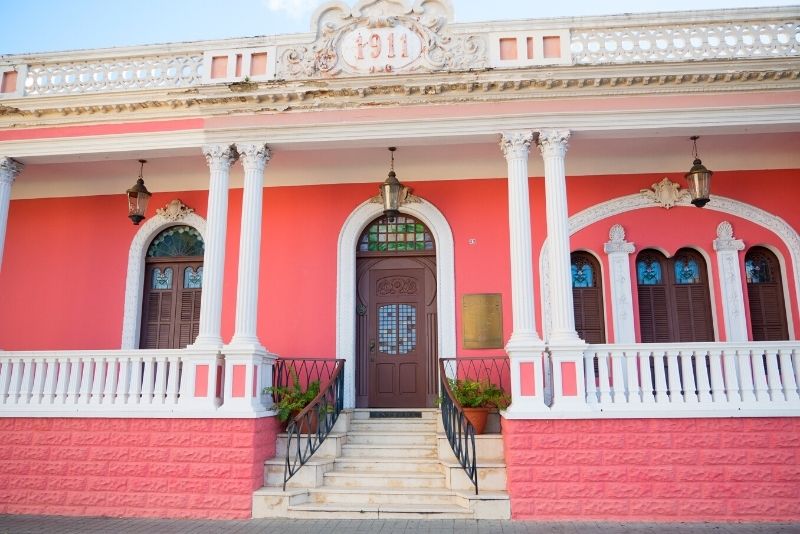 Found in the historic Casa Salazar-Candal district of Ponce, the enthralling Ponce History Museum provides a unique insight into decades and centuries gone by on this unique island, focusing on its art, culture, architecture, and government.
Outside of the museum, thanks to its narrow streets and friendly locals, the 17th-century city is a sight to behold in its own right.
30 – Catch a Glimpse of the Breathtaking Beauty of the Rio Camuy Cave Park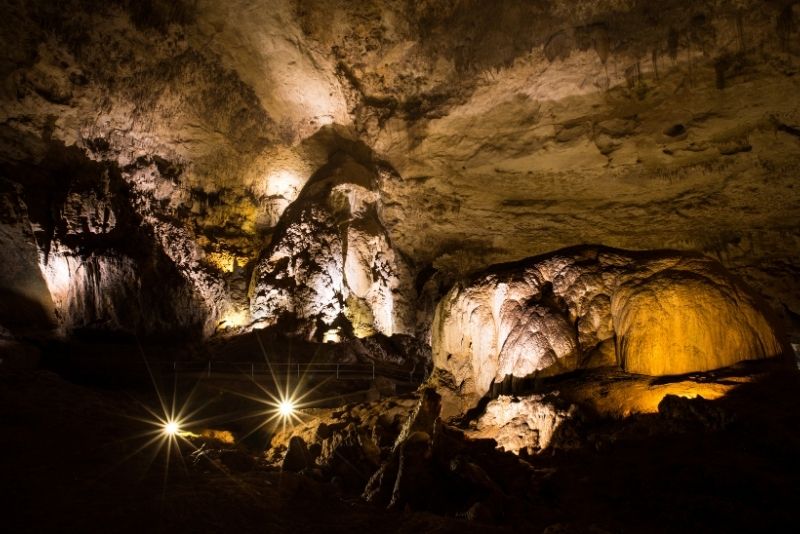 Famous for its spectacular interiors, the Rio Camuy Cave Park features stalagmites and stalactites that are millions of years old — it's no wonder that the Rio Camuy Cave Park draws the attention of nature lovers from near and far.
With a selection of incredible tours available, there are plenty of ways to explore the beautiful 108-hectare park.
31 – Explore the ruins on Goat Island (Isla de Cabras)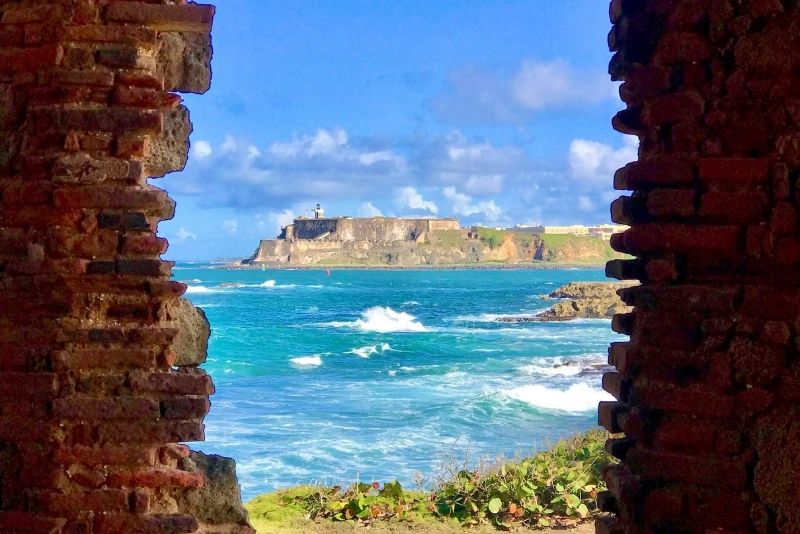 Formerly serving as a leper colony during the early 19th century, Goat Island (Isla de Cabras) is now a well-known tourist destination, with thousands of visitors flocking to its recreational Park year after year.
Travelers love checking out the Segundo de la Portilla — a centuries-old stone building that still stands today.
Moreover, the island attracts photographers from all across the world, as well as serving as the training destination for Puerto Rico Police.
32 – Spend a couple of hours at the Museum of the Americas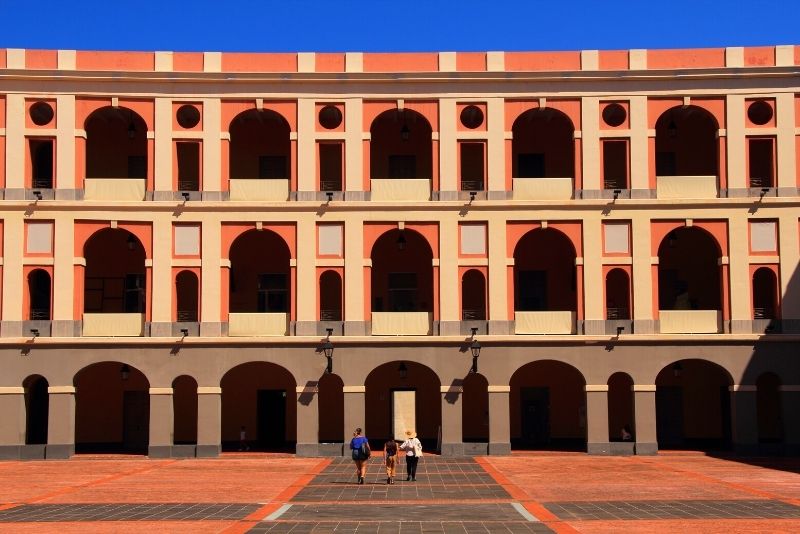 One for the history buffs, there's arguably no better place to learn about the fascinating cultural heritage of Puerto Rico than at the popular Museum of the Americas.
The museum offers access to both temporary as well as permanent exhibits, working together to provide an impressive overview of the region's cultural development.
33 – Get cultured at the Museum of Art of Puerto Rico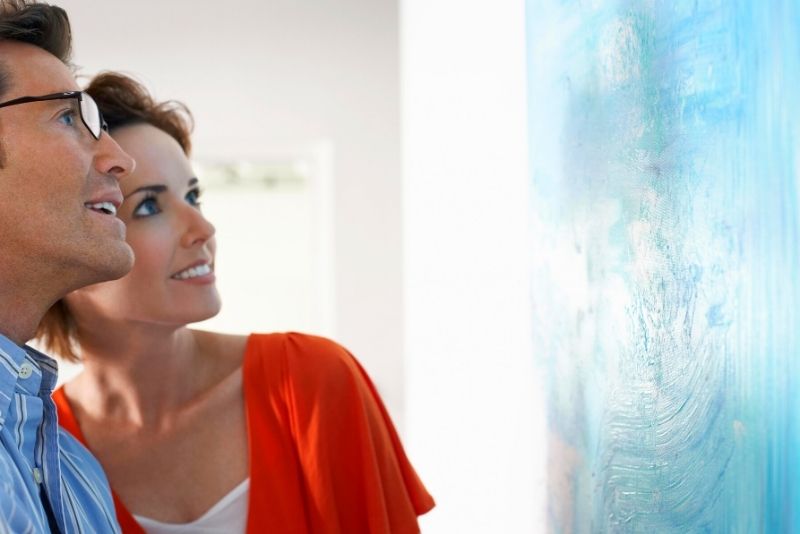 The Museum of Art of Puerto Rico is one of the most iconic buildings on the island in terms of both cultural and historical significance.
The core of the museum sits inside an impressive neoclassical building, dating back all the way to the 1920s.
Meanwhile, within its walls, you'll find an impressive collection of religious art and portraits, spanning from the modern era to the 17th century.
34 – Sample the delicious Alcapurrias in Pinones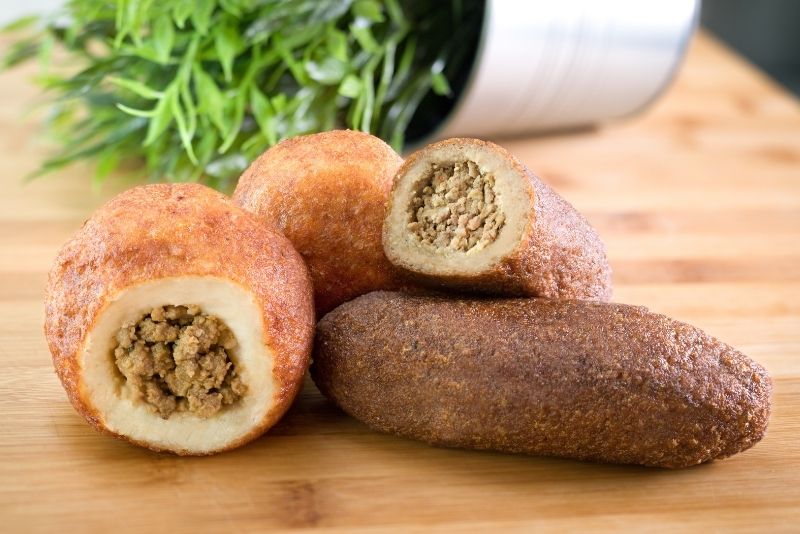 Eat like a local, devouring all the Puerto Rican specialties like Alcapurrias, Empanadillas, and Tostones!
Once you've had your share of snacks, head to one of many hidden surfers' beaches where crowds are near to non-existent and tide pools are aplenty.
35 – Have fun at Carabali Rainforest Adventure Park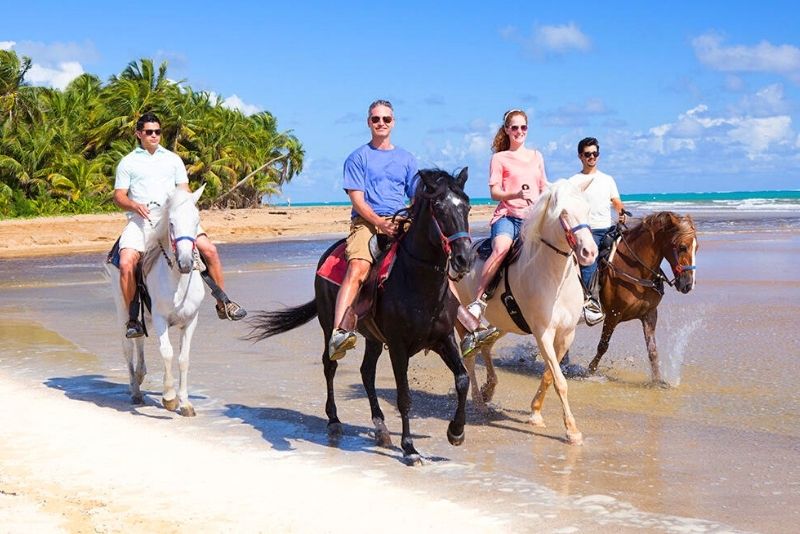 credit to Carabali Rainforest Adventure Park
Get a feel of the ultimate Caribbean adventure by visiting the famous Carabali Rainforest Adventure Park, an immersive environment sitting on the foothills of the renowned EI Yunque National Rainforest.
In addition to its selection of noteworthy hiking trails, the park also offers a range of guided activities, including horseback adventures, ATV rides, and even a Go-Kart track.
36 – Wander through the old fire station at the Parque de Bombas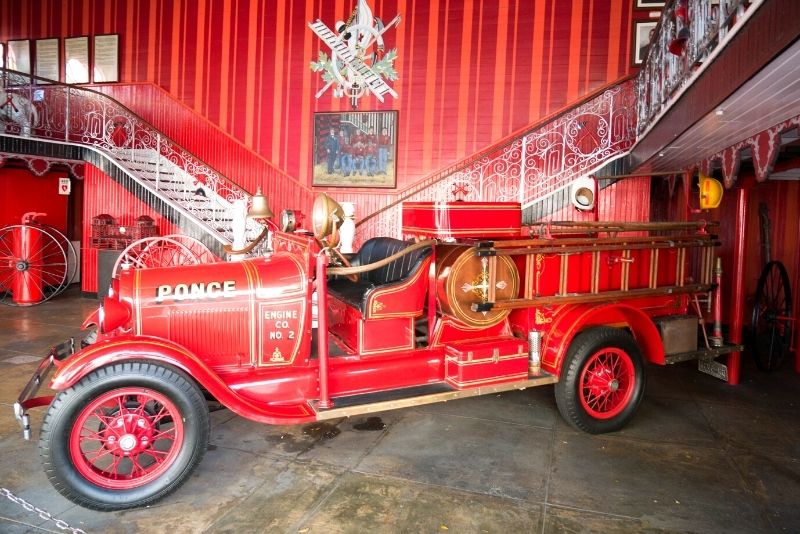 Situated in the enchanting city of Ponce – just behind the cathedral — the historic Parque de Bombas is a surefire hit with travelers of all ages.
Inside this loudly-colored building sits one of the city's most famous landmarks: the old fire station, which, today, acts as a small museum.
37 – Explore the beautiful Museo Castillo Serralles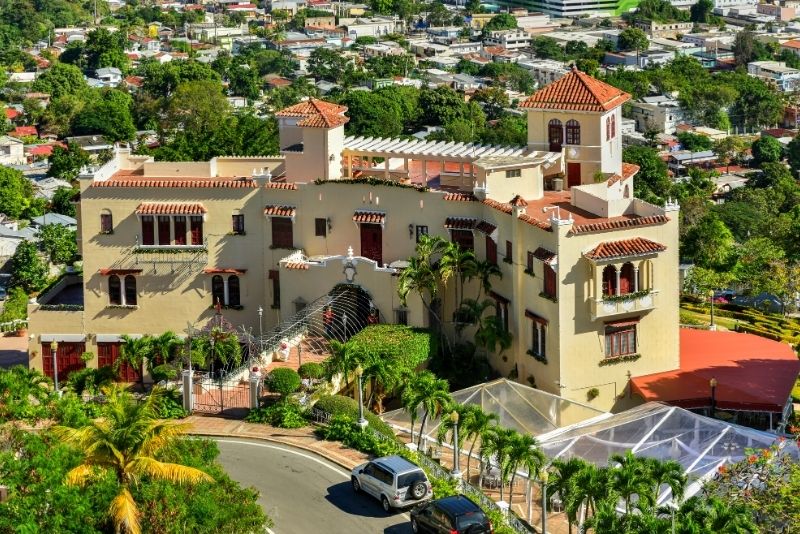 Sitting on a 2.5-acre plot of land that can only be described as exceptional, the Museo Castillo Serralles is a sight to behold, inside and out.
Its exterior features beautiful terraces – known for their architectural beauty and elegance — while, within its walls, a collection of historic, glamorous furniture awaits.
If you plan on hosting a special event (party, wedding, or special dinner), the terraces are available for rent.
38 – Catch the sunset at Playa Sucia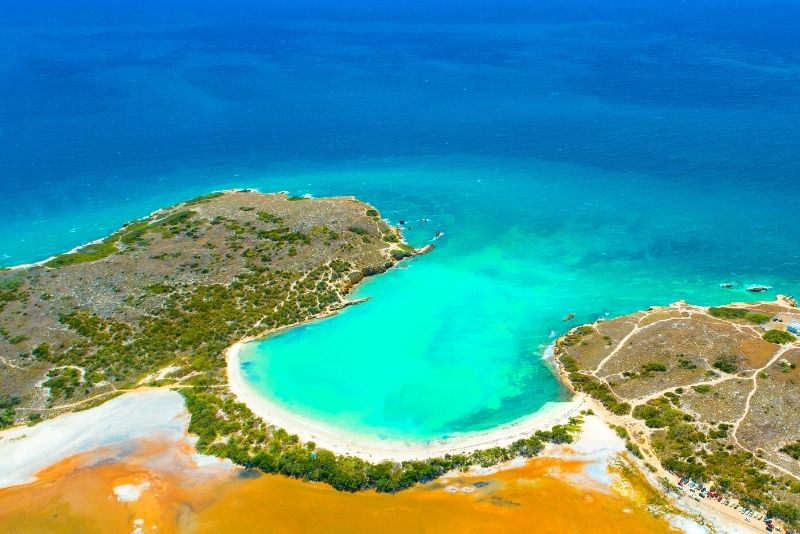 Grab the camera, people!
As one of the more impressive beaches in Cabo Rojo, Playa Sucia offers breathtaking views year-round, with quiet wilderness as far as the eye can see.
If you're looking for relaxing things to do in Puerto Rico after a few busy days, you could do far worse than sunbaking on these shores.
39 – Sunbake at Crash Boat Beach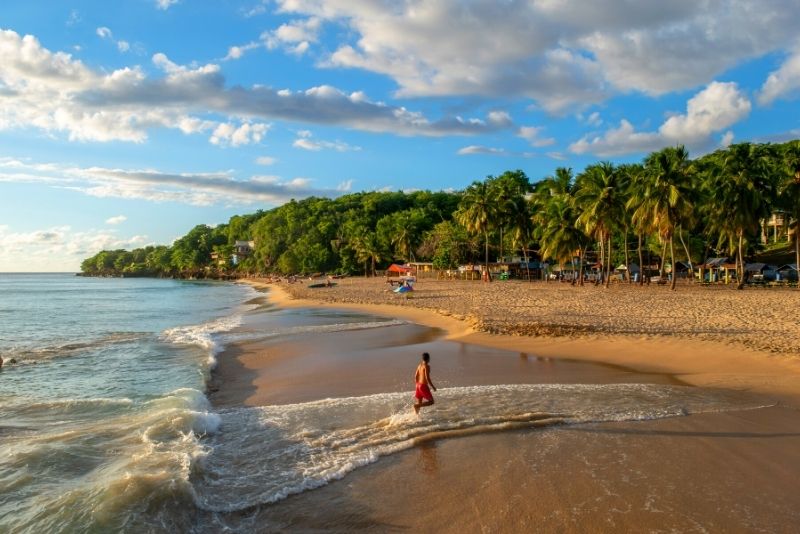 Considered one of, if not the best beach on the west coast of Puerto Rico, Crash Boat Beach is often referred to as the crowning gem of Aguadilla — and once you see it first-hand, you'll quickly understand why.
The turquoise waters and white sandy beaches present it as the ideal photo backdrop, and a cozy cafe or local restaurant is never too far away.
40 – Spend the day at La Marquesa Forest Park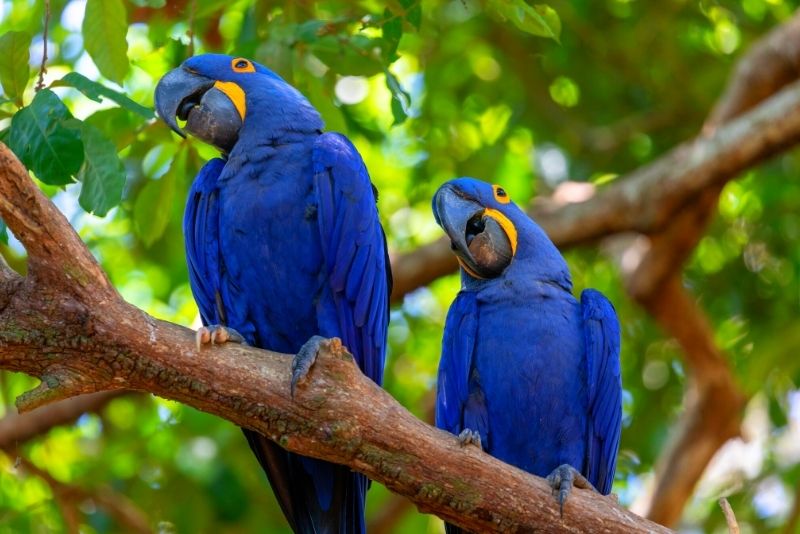 Are you the type of person who loves a day out in nature?
Then a trip out to La Marquesa Forest Park might just what the doctor ordered. With an array of hiking trails, zip-lining adventures, scenic routes, and more, it's a great day out for families.
For the best chance to see all of the wildlife native to the area, hop aboard the cable car and enjoy those birds-eye views from the observation tower at the top!
41 – Fly between the trees at Rainforest Zipline Park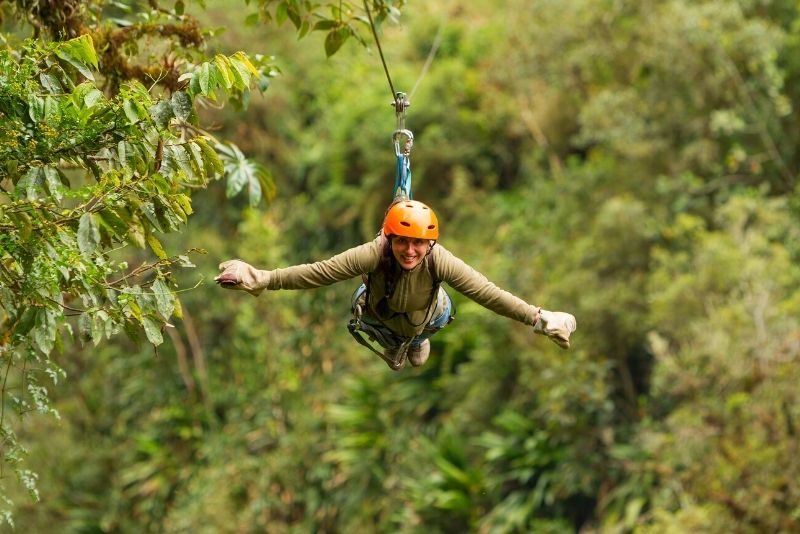 For the more adventurous among us, visiting Rainforest Zipline Park is definitely one of the most exciting things to do in Puerto Rico.
If you want to experience the rainforest in a fun and exciting way — as opposed to a casual hike or drive — then this place is an absolute must.
With professionals guiding across the eight lines (one of which stretches over 2300 feet!), you'll soar over the ground for two whole hours!
42 – Satisfy your sweet tooth at Chocobar Cortés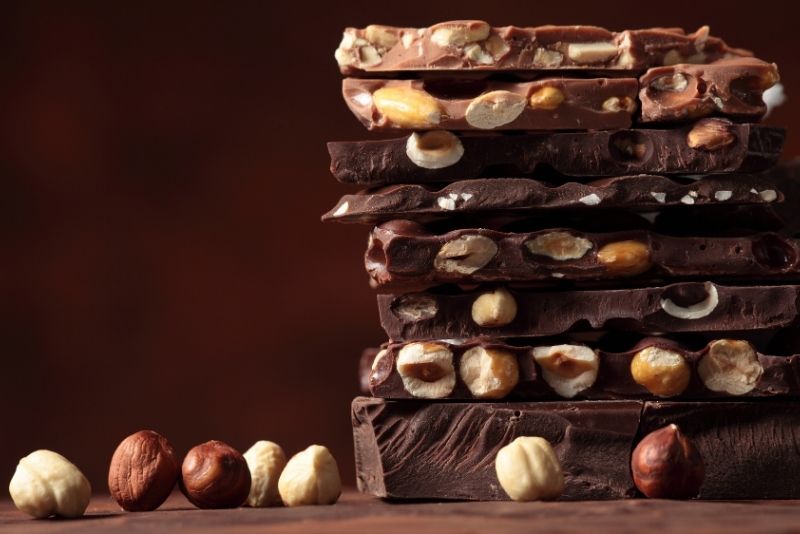 Calling all chocolate lovers!
If you're an undisputed sweet tooth who craves chocolate on the regular, there are no exceptions: you need to stop for a meal at Chocobar Cortés.
Don't worry, even if you don't enjoy sweets that much, their menu is packed full of delicious breakfast foods, entrees, and mains.
Don't forget to try their steak and eggs, with a side of choco pancakes!
43 – Marmalade Restaurant & Wine Bar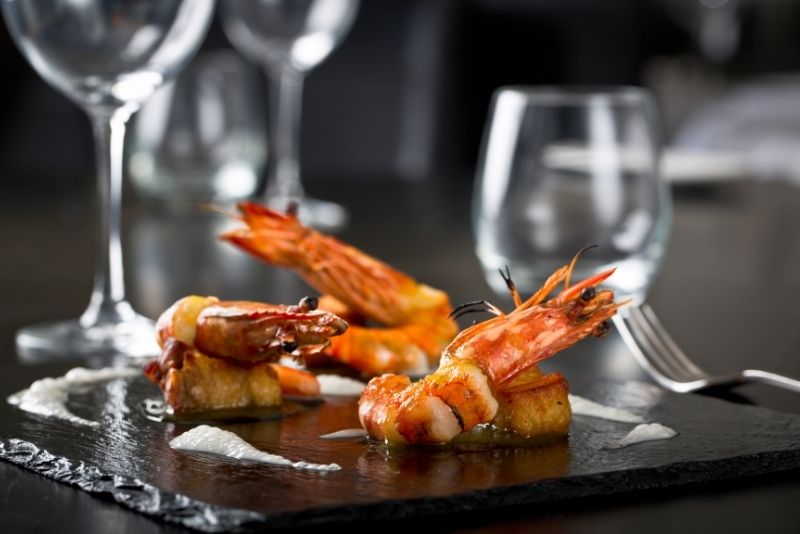 If contemporary fine dining is what your idea of an ideal vacation is all about, then you simply can't miss the Marmalade Restaurant & Wine Bar.
Their menu has something for everyone and their expert waiters will make sure to offer you the best wine pairing with any meal.
Hot tip: due to its popularity, if you do want to eat here, make sure to make a reservation first!
44 – Shop till you drop at Calle del Cristo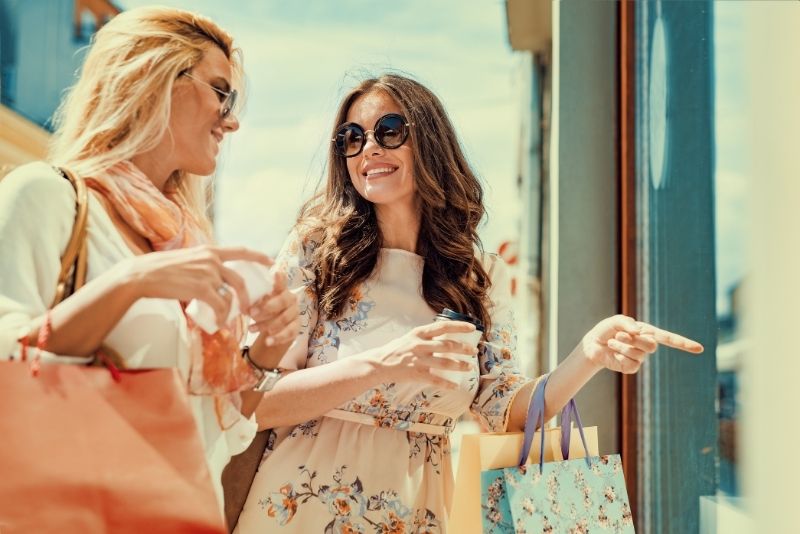 Calle del Cristo — commonly referred to as 'the shopping street' by locals — should be high up on any tourist's list of things to see in Puerto Rico.
With plenty of shops, restaurants, coffee shops, and bars to check out, it's easy to spend an entire day in the area, walking down the old cobblestone streets and enjoying the colorful architecture along the way.
45 – Spend a day golfing on the fairways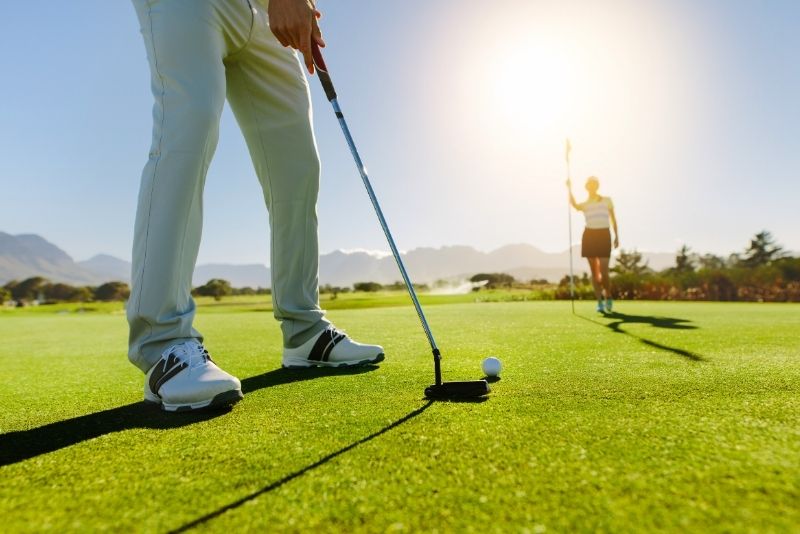 Are you a golf lover?
With so many incredible golf courses waiting for you in Puerto Rico, you'll be spoiled for choice!
The El Conquistador course is ideal for those who like a challenge; or, if you consider yourself a seasoned pro, why not try your luck at the championship course at the Hyatt Regency Grand Reserve Hotel?
46 – Admire the collection at the Museo de Arte de Ponce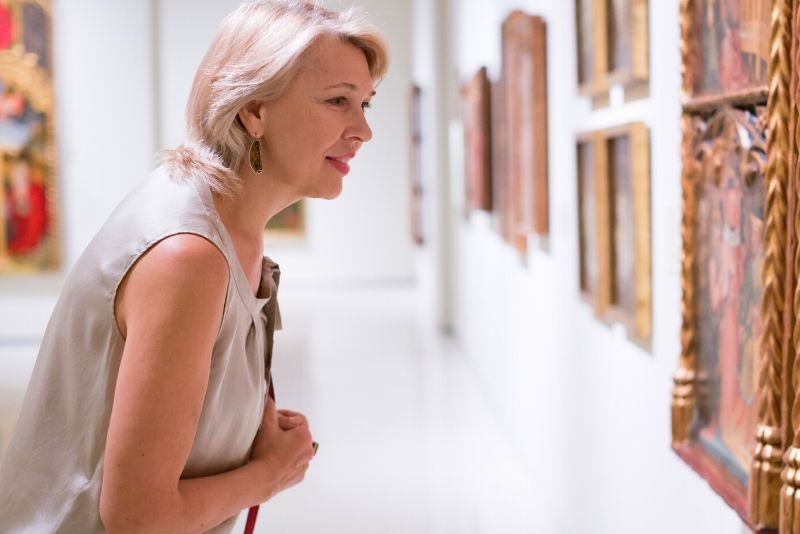 The Museo de Arte de Ponce has a permanent collection that is sure to thrill any and all art lovers, one featuring work dating all the way back to the 14th century!
Packed with a range of styles, the museum showcases pieces by European and Puerto Rican artists alike, meaning that there's something to suit everyone's tastes.
47 – Soar over the city with a helicopter tour!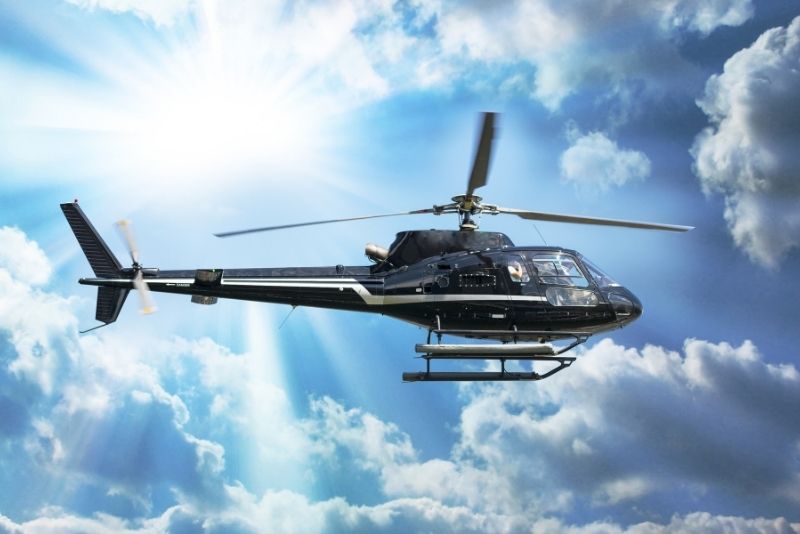 Want to see the best views in the city? Then why not go on a helicopter ride!
You'll get to see a great birds-eye view of all the places you want to visit (or have already visited) as well as spectacular views of the coastlines.
A little warning: if you're afraid of heights, you might be better of skipping this one!
48 – Learn how to dance salsa!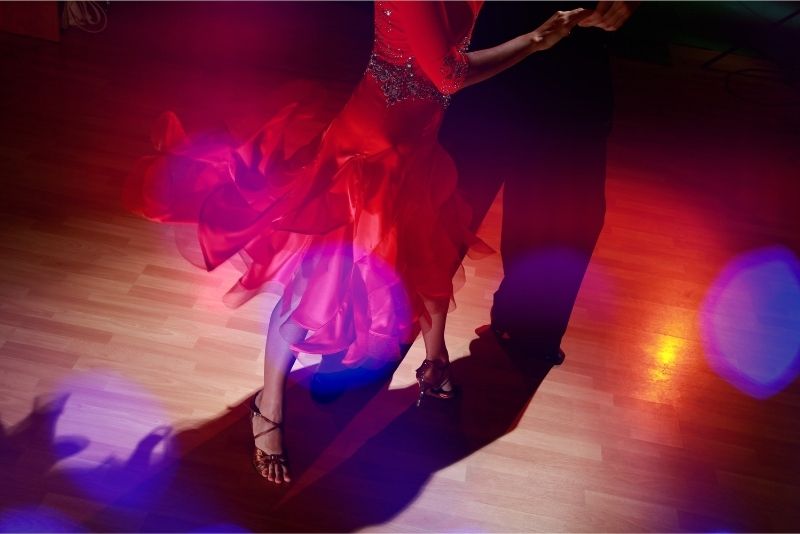 Fancy yourself a bit of a dancer? Then why not take a salsa dancing class and bring your skills to the next level!
Don't worry, even if you have two left feet, the instructors are super friendly and will help you get into the groove.
You'll be salsa dancing your way across Puerto Rico in no time!
49 – Check out the interactive Carolina Children's Museum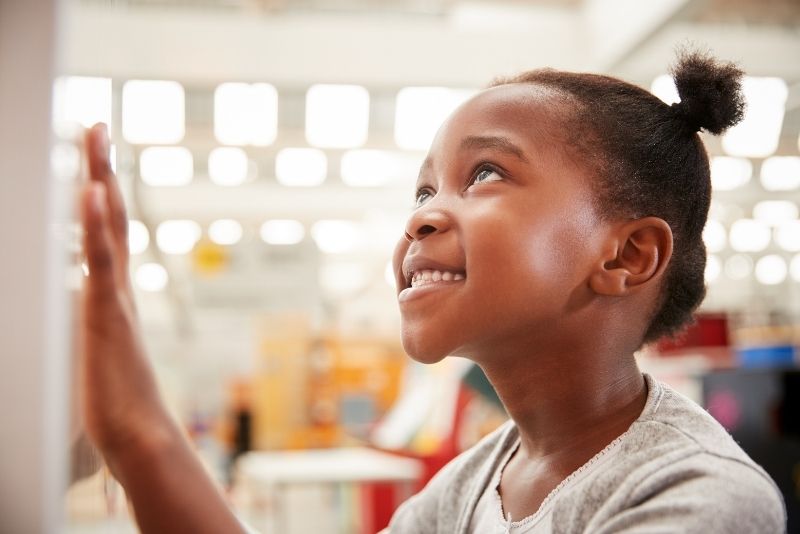 They have all sorts of exhibits ranging from physics and energy, to art and music, transportation and construction, and so much more.
With a playground and a mini zoo on offer as well, if you have kids, be sure to add this place to the list of things to do in Puerto Rico — they'll have a blast!
50 – Visit the Coliseum of Puerto Rico José Miguel Agrelot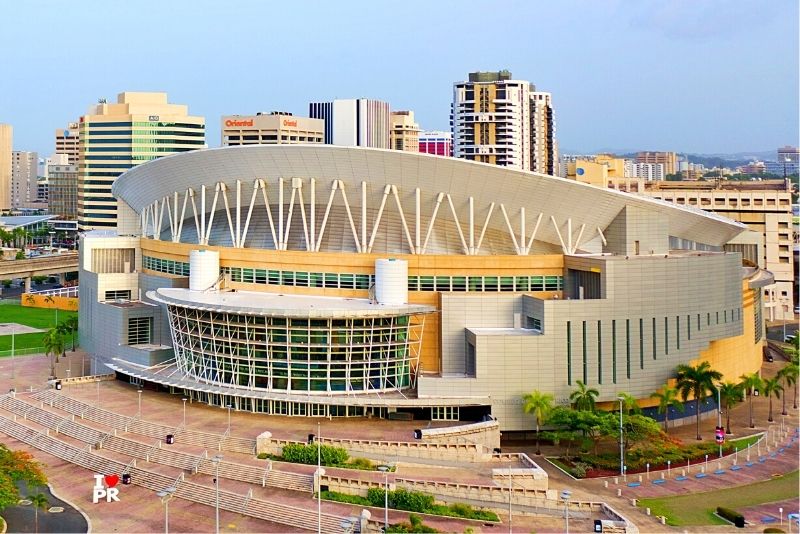 The Coliseum of Puerto Rico José Miguel Agrelot is the biggest indoor arena in all of Puerto Rico and it is host to many different events.
Over the years, some of the biggest names in the music industry have performed here — we're talkin' Madonna, Britney Spears, and so many more.
Hot tip: have a peek at the calendar before visiting to check out which of the upcoming events are most enticing.
51 – Zoom through San Juan on a Segway tour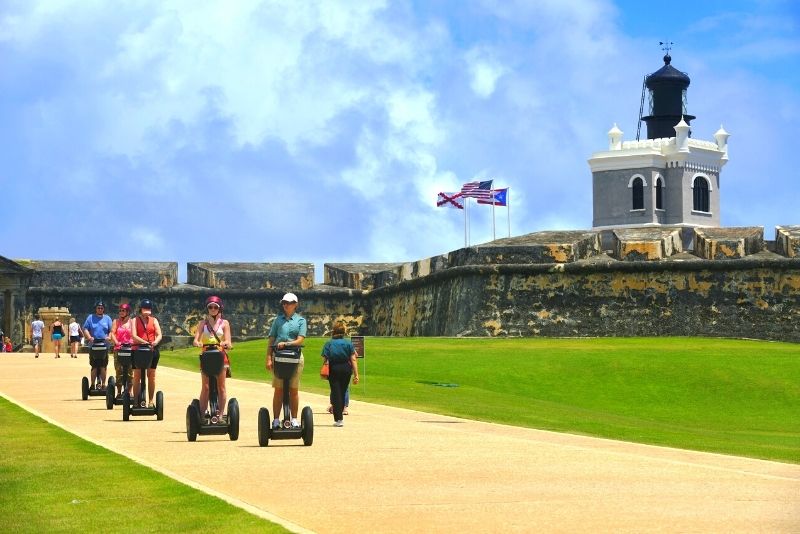 A Segway tour is the perfect way to explore the city and see all the attractions without breaking a sweat!
You'll get to see everything the city has to offer and learn the city's history thanks to the expert (and, more importantly, local) tour guides.
Since you'll also be provided with safety gear, sunscreen, and water, all you need to bring is a camera and a can-do attitude!
52 – Spend the day on Vieques Island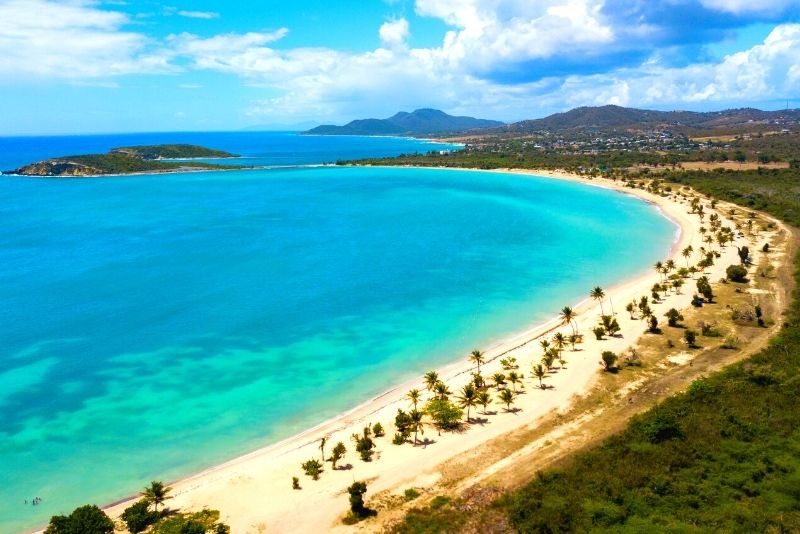 Puerto Rico has some of the best beaches in the world, and Vieques Island is no exception.
You can soak in the sun and enjoy the crystal clear waters, or you can opt to go on a snorkeling tour and catch a glimpse of the wondrous marine life in the area — either way, a day of fun in the sun for the entire family awaits!
53 – Put on your detective hat for a Murder Mystery tour!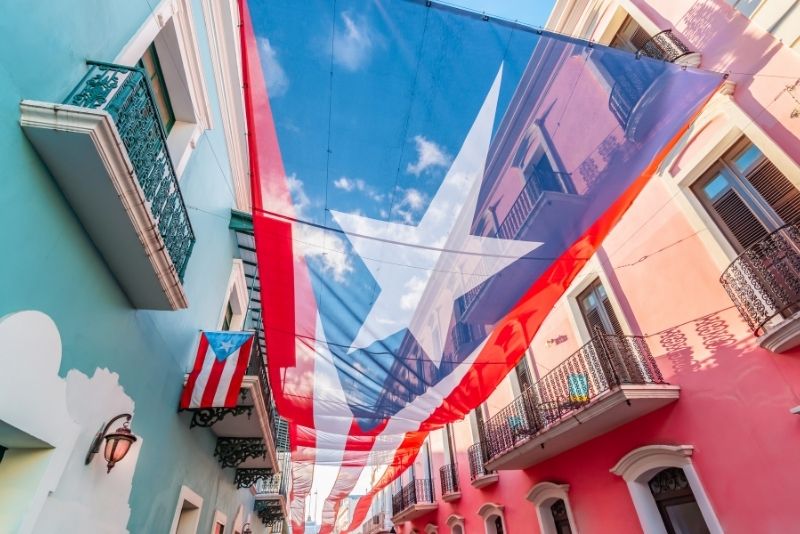 Do we have any budding Sherlock Holmes out there?
A murder mystery tour is not something you get to do every day, and it's one way to make sure your Puerto Rico trip falls nothing short of memorable.
After you arrive, your group will be split into two teams — the fastest team to figure out the mystery wins!
Besides figuring out 'whodunit', you'll also get to stop at some of the local hotspots for drinks and a bite to eat.
54 – Plan a romantic sunset beach picnic!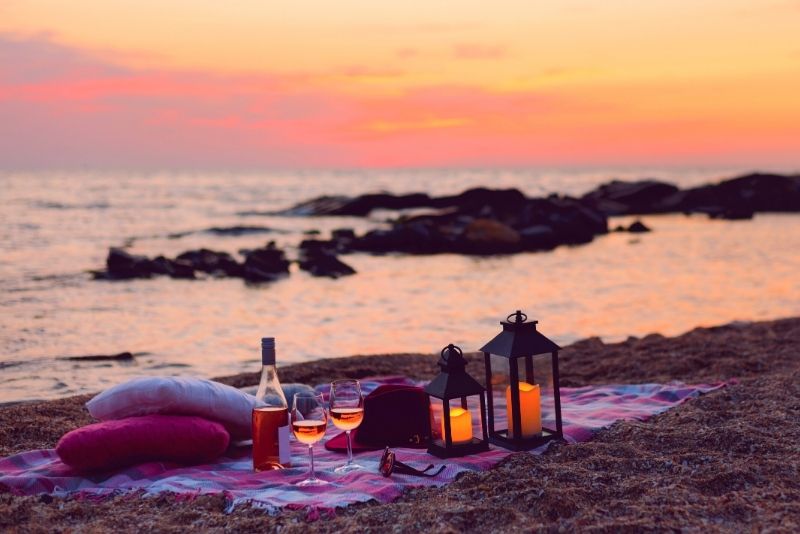 An organized romantic sunset beach picnic is the perfect way to surprise your better half!
Better yet, everything is already set up for you, so you don't have to sweat the details — just reap the rewards!
Planning something a little extra special? If you have something like a proposal in mind, you can upgrade your package and the locals will capture it all on camera (secretly) so that you can keep the memory forever.
55 – Conquer 'The Beast' at the Toro Verde Adventure Park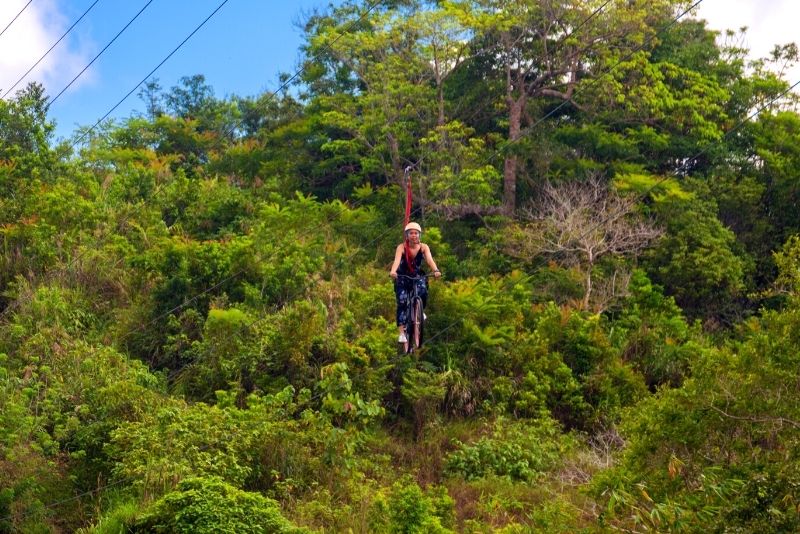 If you're on the hunt for adventure, look no further than the Toro Verde adventure park!
With so many different ways to explore the park and witness some truly amazing views above the forest canopy, it's a regular hit for adults and kids alike.
Try one of the many different kinds of ziplines (visitors love the zipline that you can ride bikes on), explore on foot, or — if you're brave enough — you can even try conquering The Beast!
56 – Learn about local culture at the Caguana Indigenous Ceremonial Center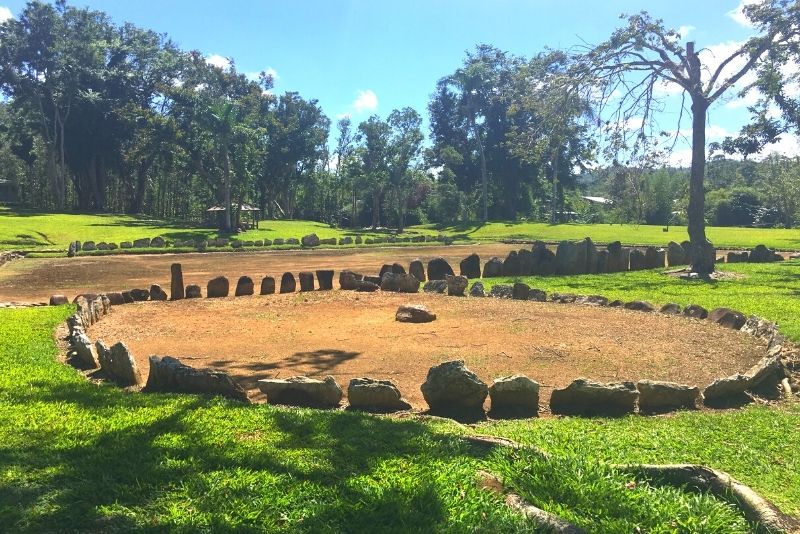 The Caguana Indigenous Ceremonial Center is considered to be one of the most important archeological sites ever discovered and it is said to be over 800 years old!
Whether visiting solo or with the family, you'll be sure to gain great insights and learn a lot of intriguing historical facts about the indigenous people that once lived here before the land was colonized.
57 – Make a beeline for Gilligan's Island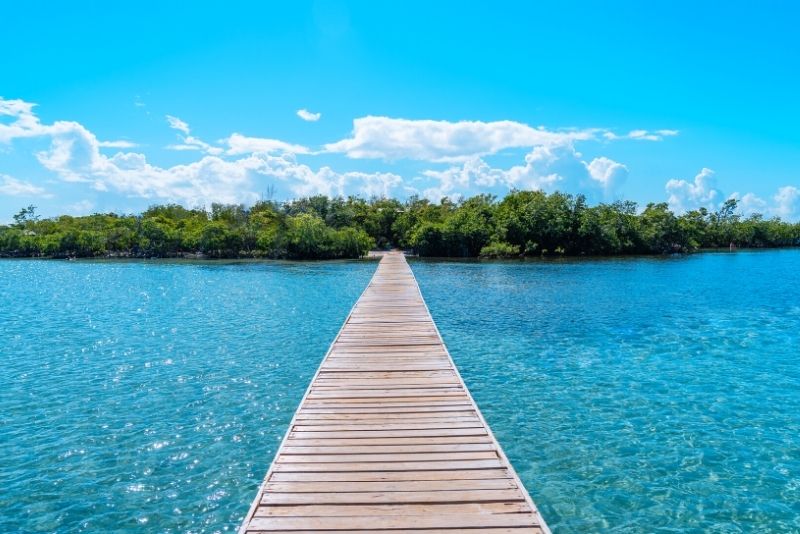 If you're looking for a little piece of heaven, be sure to add this place to your list of things to see in Puerto Rico.
The uber-popular Gilligan's Island (and no, we don't mean the TV show) is a fan favorite with the locals, yet is often kept under wraps for tourists (until now!).
On this picturesque oasis, you can soak up the sun on the beach, go for a kayaking trip, or book a boat ride around the island.
58 – Try your luck at the casinos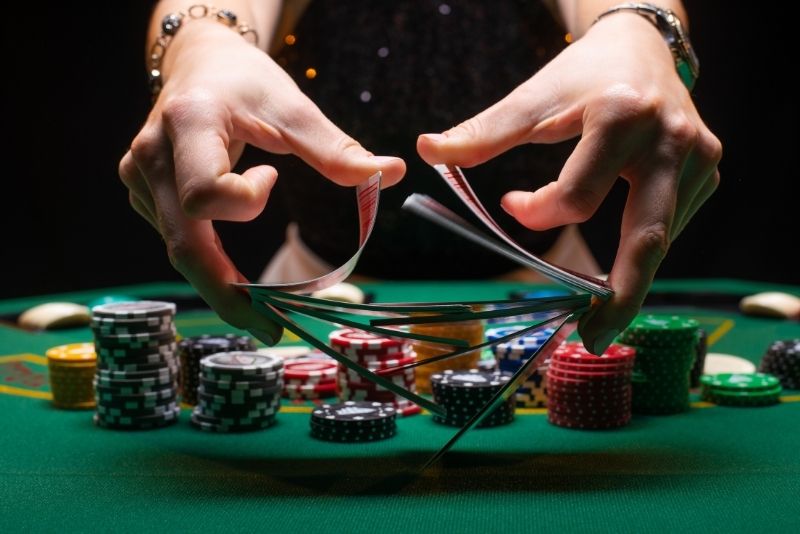 Do you consider yourself lucky? Why not put that theory to the test at some of the best casinos that Puerto Rico has to offer?
The island boasts some of the biggest names in the hotel and casino business, so you don't even have to leave the main island in order to have a great time!
If you'd like to stay at a resort-casino, any of La Concha Renaissance; The Ritz-Carlton, San Juan; or the Hilton Ponce Golf & Casino Resort are popular choices.
59 – Meet the locals at the farmers' markets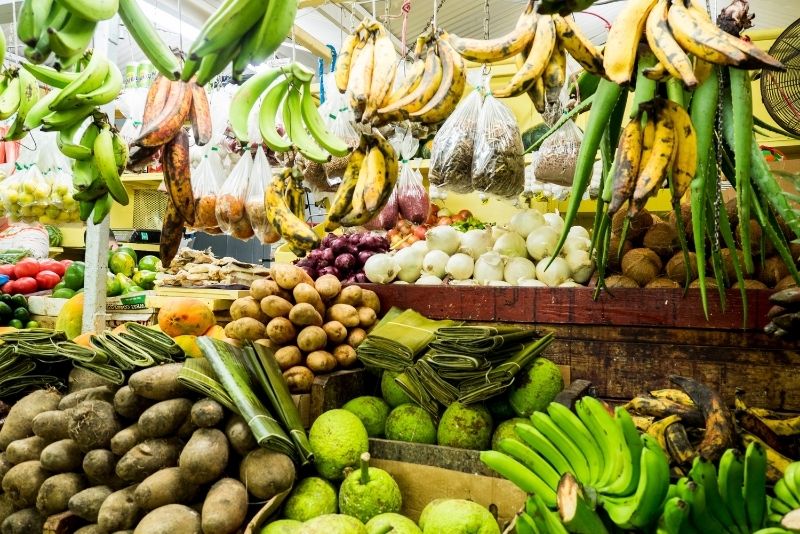 The perfect combination of food, souvenirs, and a vibrant atmosphere, the farmers' markets are a great way to spend your day strolling around and relaxing.
With all sorts of things including food trucks, drink stalls, and hand-crafted goods made by the locals, you never know what you'll find!
It's the perfect place to go to pick up some one-of-a-kind souvenirs before you head back home.
60 – Grab a photo at Salinas de Cabo Rojo (the pink lake)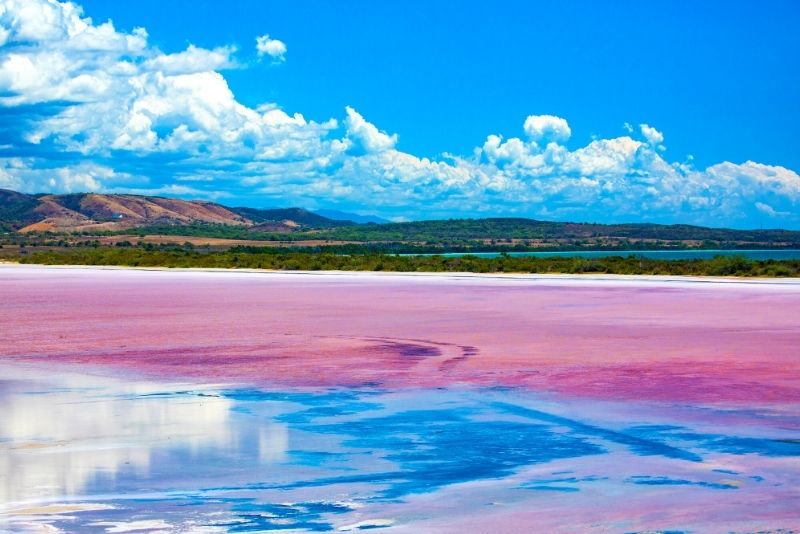 The Salinas de Cabo Rojo, otherwise known as the pink lake, is considered to be a national treasure – and it's not hard to see why!
Thanks to its natural hue, it gives off an absolutely stunning visual and is therefore often considered one of the essential things to see in Puerto Rico for travelers.
It is important to note that the lake is protected and there is no swimming allowed, but there is still plenty to do nearby!
61 – Have fun at Coqui Water Park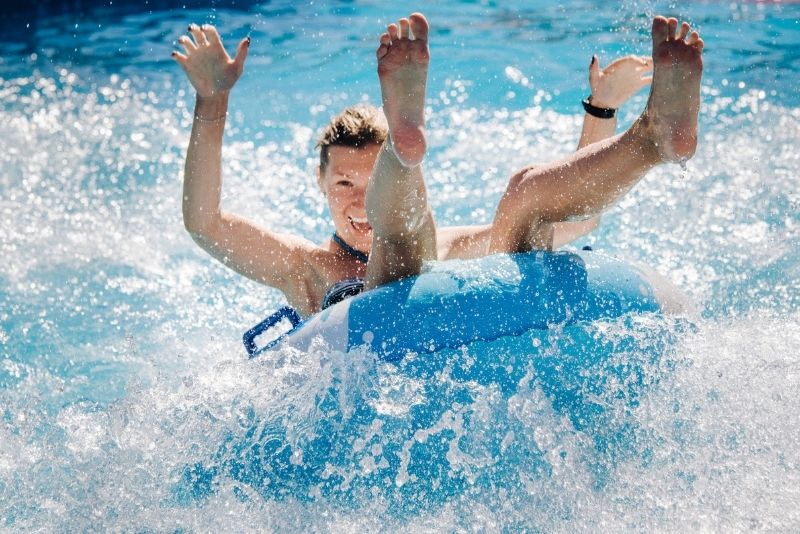 The El Conquistador Resort is one of the most well-known and prestigious resorts in Puerto Rico.
It is also home to the Coqui Water Park (found in the Marina Village section), a fantastic place to enjoy a day of fun in the sun — especially if you're traveling with the whole family!
As if that weren't already enough, there are also a number of other amenities available at the resort including a golf course, and plenty of bars and restaurants.
We hope you've enjoyed our selection of things to do in Puerto Rico — the Caribbean paradise oasis!
If you have any other must-see suggestions, feel free to let us know in the comments!
45 Best Things To Do In Puerto Rico (2022)
The best things you can do are outside the San Juan area and the resorts.
As someone who has traveled the island far and wide, there are hidden gems and places you can go if you want the best experience Puerto Rico has to offer.
In this article, I'll list the 45 best Puerto Rico activities that you can do while on vacation.
1. Visit the Bioluminescent Bays
Bioluminescent Bays are shallow bays that contain very high concentrations of bioluminescent plankton called "dinoflagellates".
When you move these dinoflagellates at night, they emit light, this is known as bioluminescence.
Witness millions of bright sparkles as you kayak through Puerto Rico's bio bays. This truly is a once in a life time experience.
Learn more by reading our article about Puerto Rico's bioluminescent bays.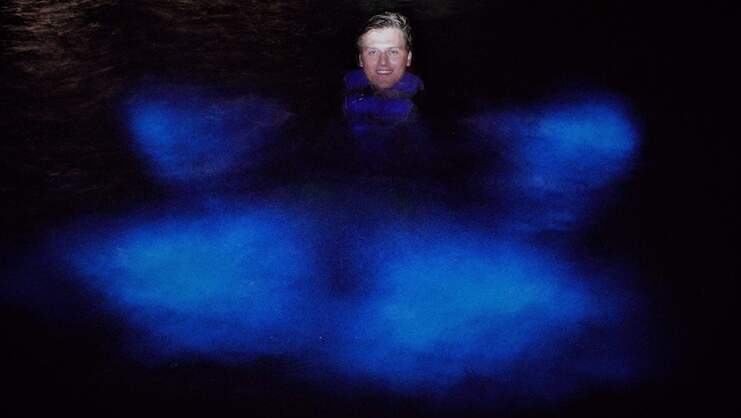 2. Stay at an eco-resort in the mountains
Hacienda Negrón, located in Ciales, is a special place to visit in the heart of the mountains.
It has everything you'd find in a high-end resort, plus a river just a few steps down.
You can pick between staying in their apartments or immersing yourself in nature with a spacious camping area. You can't miss their impressive swim-up bar, where you can relax with a nice piña colada without leaving the pool.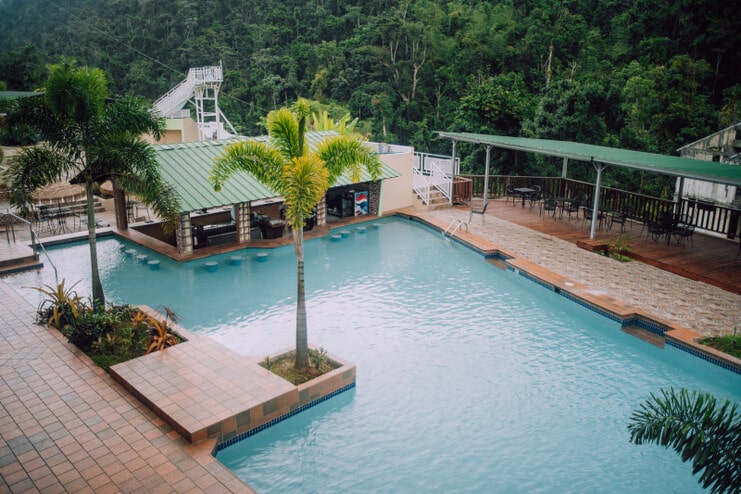 3. Camp at the beach
Have you ever camped at the beach? If not, you're in for a treat.
Balneario Cerro Gordo in Vega Alta offers a camping site just steps from the ocean. You're equipped with running water, electricity, and bathrooms to make your stay pleasant.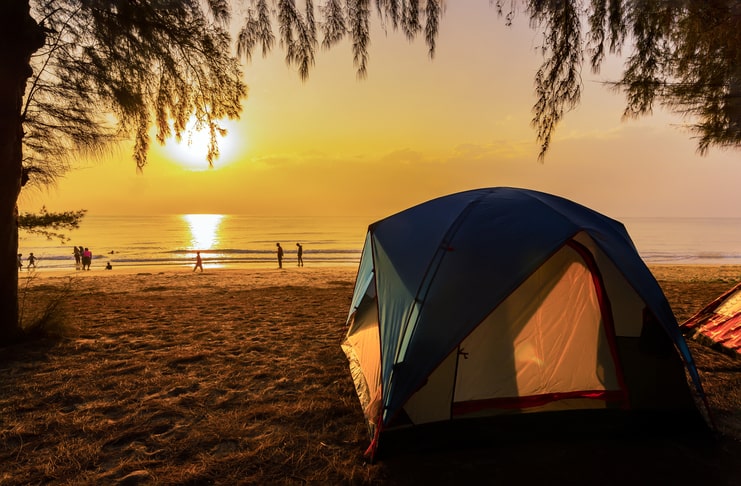 4. Visit the islands within the island
You're in for a surprise when you realize that Puerto Rico has little islands you can also visit.
Islands like Isla Cardona, Mona Island, Palominito Island, and more are great places to spend the entire day with family or friends in these sparkling blue waters.
Since this is an all-day activity, pack your favorite lunch and beverages because the ferries and boats are only working on morning and evening schedules, meaning that they only work in the morning to take you to the island and in the evening to take you back to the port.
Don't expect to leave in the middle of the day.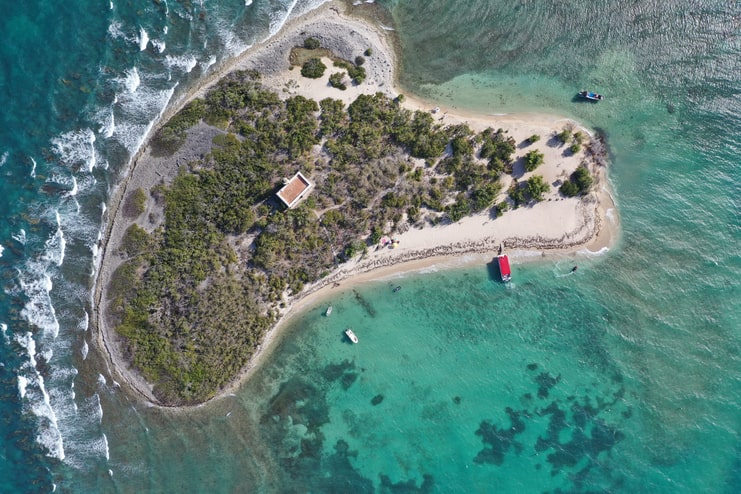 5. Culebra Island
This beautiful gem from the tropical island paradise is located just 20 miles off the coast of Fajardo.
This island holds one of the most beautiful beaches in Puerto Rico. Indulge in your much-needed beach time, disconnect yourself from reality, and experience the peace and tranquility this island has to offer.
You can get to Culebra by taking a ferry from Ceiba with tickets ranging from $3-$5 per person with a 40-minute destination time.
For a faster way to get there, you can also take a small plane departing from the SJU airport or Isla Grande, with ticket prices ranging from $60-$90 per person for a quick 15–20-minute trip.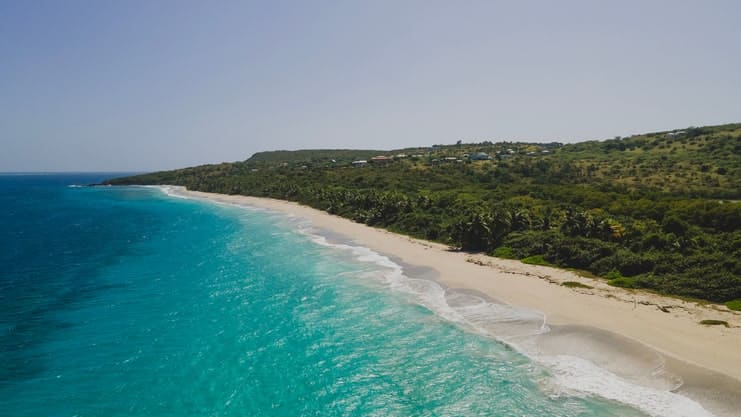 6. Vieques Island
Let's not forget about Vieques!
Its neighboring island, Culebra, is home to the world's most famous bioluminescent bay.
Located six miles off the coast of Fajardo, Vieques offers unique beauty, breathtaking views, and a relaxing experience you're sure to enjoy. Vieques is bigger than Culebra, so there is much more to explore when it comes to beaches and wildlife refuges.
You can get to Vieques by ferry from Ceiba with ticket prices ranging from $3-$5 per person with a 40–50-minute destination time.
For a faster way to get there, you can also take a small plane departing from the SJU airport or Isla Grande, with ticket prices ranging from $60-$90 per trip and a 15–20-minute trip.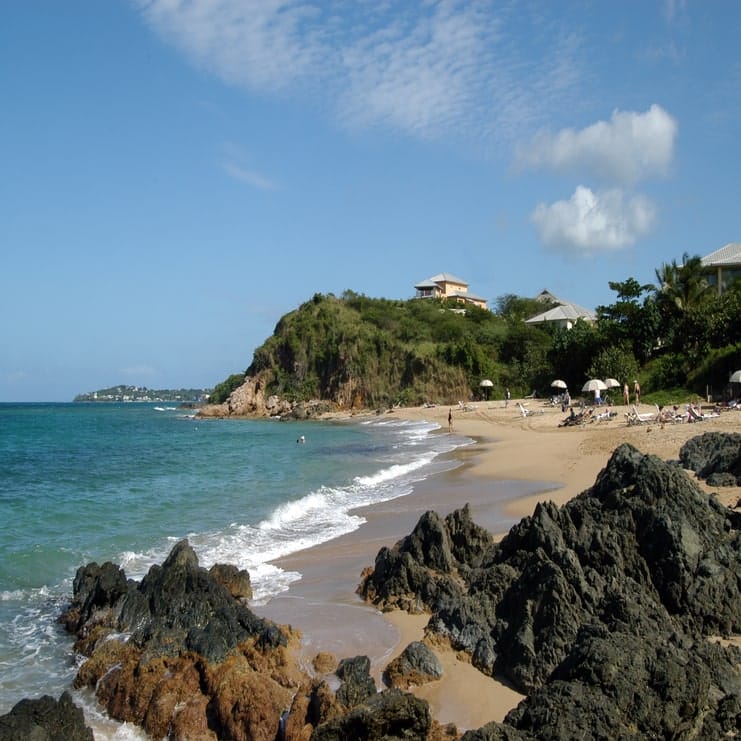 7. Paseo del Morro
There are several ways to get to El Morro in old San Juan.
The most common paths would be working north of Old San Juan or taking the trolly.
But wouldn't you want a path with a breathtaking oceanic view? Take the paseo del morro trail, a boardwalk that borders the coasting edge of the famous Castillo San Felipe del Morro.
Once you reach the famous Gate of San Juan, a big doorway that leads to the inside of the city walls, the Paseo del Morro and Paseo de la Princesa merge into one long trail.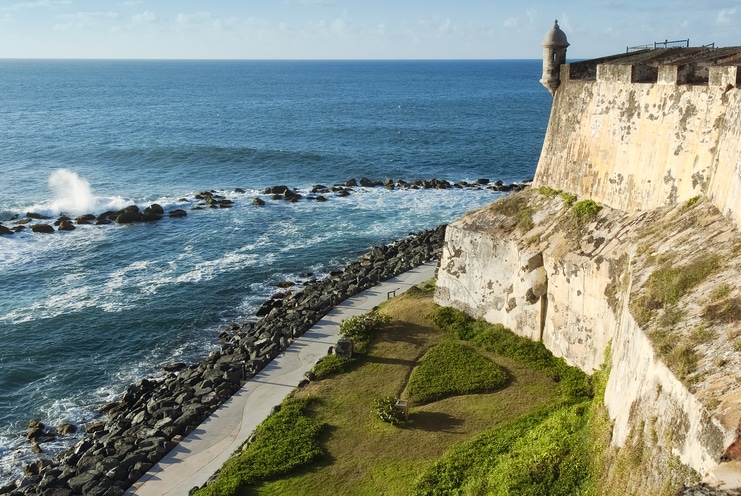 8. Say meow to the old San Juan cats
The animal protection organization in Old San Juan, "Save A Gato," is a cat sanctuary that lets its cats roam freely and is open to the public!
It's a perfect activity for cat lovers visiting Old San Juan to have the best and most relaxing experience with a beautiful ocean view.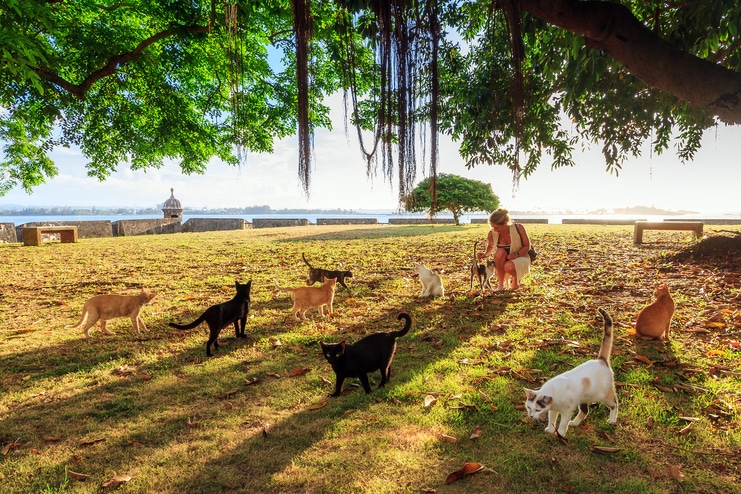 9. Enjoy a Piña Colada where it was first invented
If you love piña colada, you'll be surprised to learn that Puerto Rico invented it first!
You can visit the actual place where Ramón Marerror created the iconic Caribbean drink in Barrachina .
You can thank Ramón Marrero for this invention.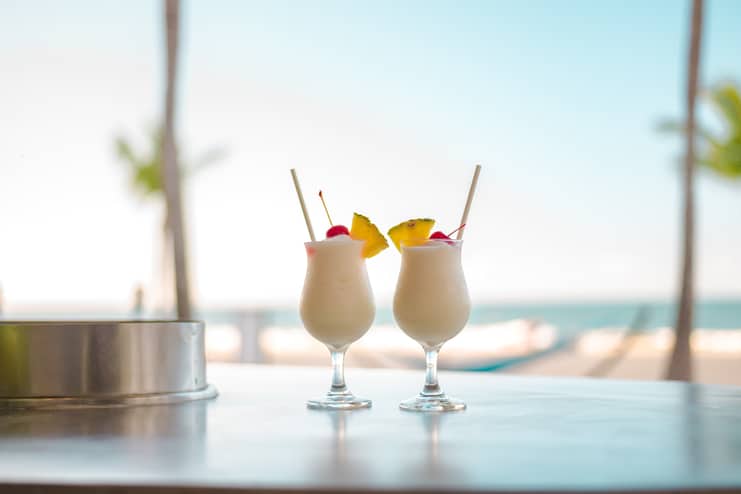 10. El Yunque
El Yunque is a sacred place in Puerto Rican culture and is the only tropical rainforest in the U.S. national forest system.
This national gem is a perfect destination for total immersion in nature. From bathing in its natural pools underneath waterfalls to hiking through the gorgeous scenery, it's the ideal place for a spontaneous traveler like you.
As of recently, you will need to reserve your spot to enter our national forest. You can save your site by going to www.recreation.gov .
You only need one reservation per car, and you can book your spot up to one month in advance.
You should visit the El Yunque website for the latest updates on park closures, health and safety protocols, and the weather.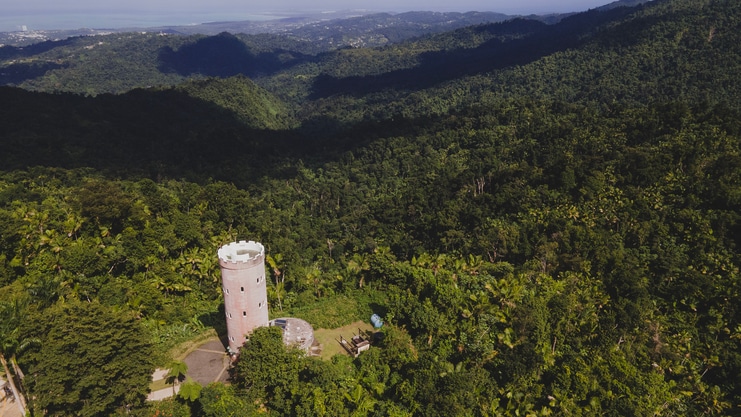 11. Go karts, horseback riding & ATV
Just minutes after your adventurous visit to El Yunque, you can continue that adrenaline rush by visiting Hacienda Carabalí in Fajardo.
You can horseback ride through a great trail, beat your friends and family in go-karts and even enjoy an ATV tour.
You'll probably get hungry afterward. Thank God for their delicious Carabalí restaurant .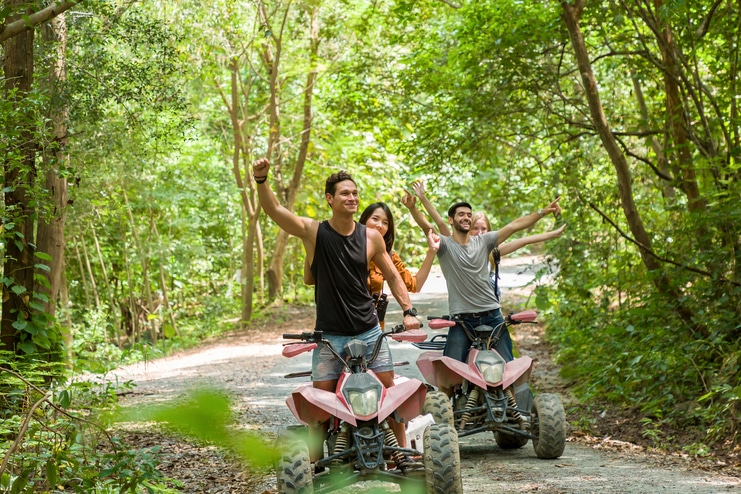 12. Enhance your tour experience with a Helitours
Is living a unique, unforgettable moment on your bucket list for your next vacation?
Puerto Rico Helitours offers exclusive trips, charters, and transfers all over Puerto Rico with your desired experience in mind.
Choose from a selection of tours such as "The Mountain Tour," which offers a local gastronomic experience around the island from various carefully selected restaurants.
Their best-selling "Enchanted Shore Tour" is perfect for experiencing some of the most spectacular views of Old San Juan with a breathtaking ariel view and a delightful flight above the gorgeous coast of Old San Juan to the tourist areas of Isla Verde.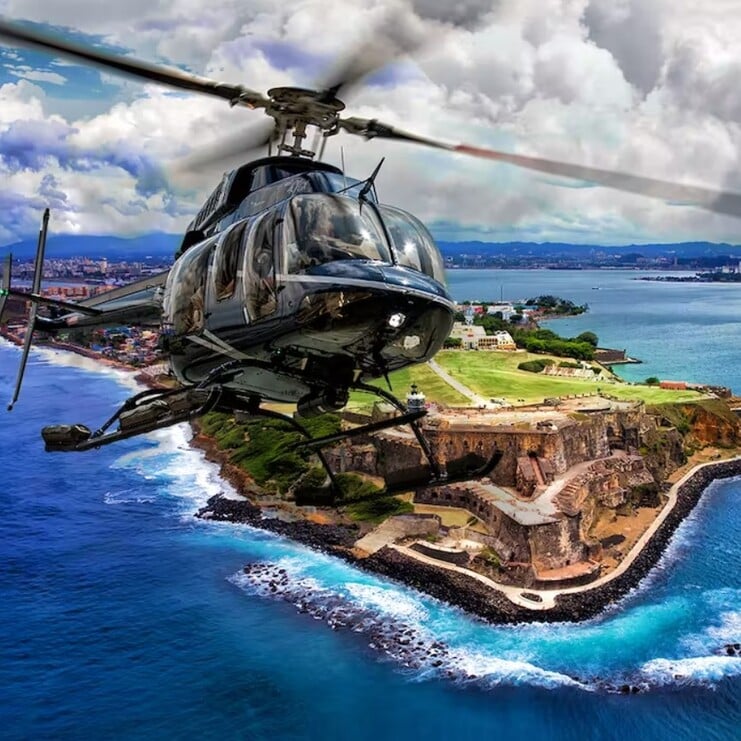 13. Enjoy the biggest mojito of your life
I'm sure you've had a mojito before, but nothing like this.
Mojito Lab is famous for its $10 32 oz mojito with a delicious selection of 8 tropical and refreshing flavors. With the beach right behind them, you'll have a unique experience.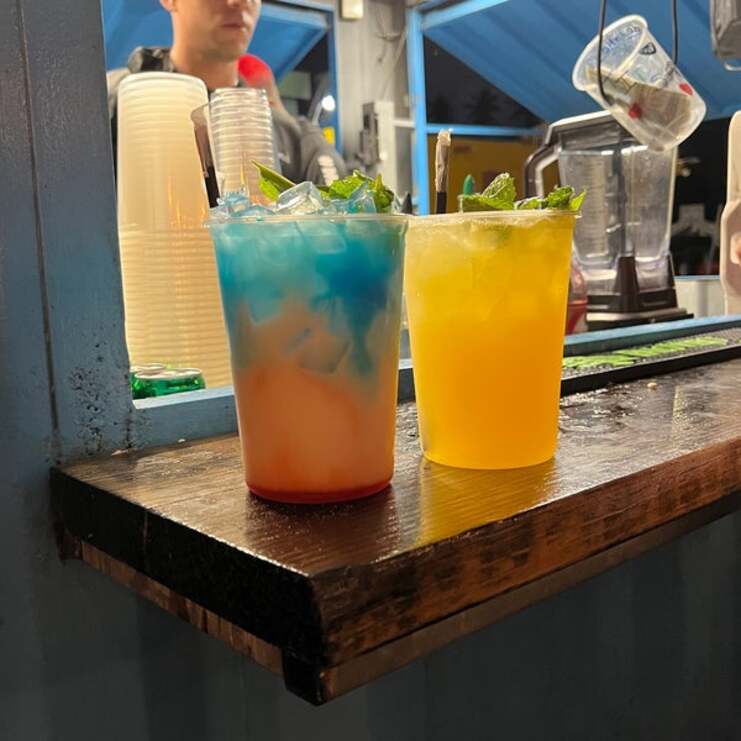 14. Bacardi tour
Ever wondered where the rum in your mojito came from? If you've heard of Bacardi, you're in the right place.
You can find this award-winning rum distillery in Cataño at Casa Bacardi. Bacardi Superior is a deliciously refined white rum that debuted in 1862 and is a great rum for making popular cocktails that you're already a fan of.
Using a secret mixture of charcoal in a white oak barrel, you'll notice an exquisite taste of vanilla and almond notes.
The smoothness of their drink is the reason why Bacardi's rum doesn't make your drink taste like anything else.
On this tour, not only will you get to learn the history of Casa Bacardi, but you'll also get to visit the museum where it all started, and even enjoy a nice barrel smell test from different rum barrels in different flavors.
Packages start at $30, but don't miss out on the bestselling mixology class, where you'll learn how to make the perfect mojito while learning the history of these cocktails.
Plus, you get a complimentary welcome cocktail at the Pavilion as you wait for the trolly to kick off the tour.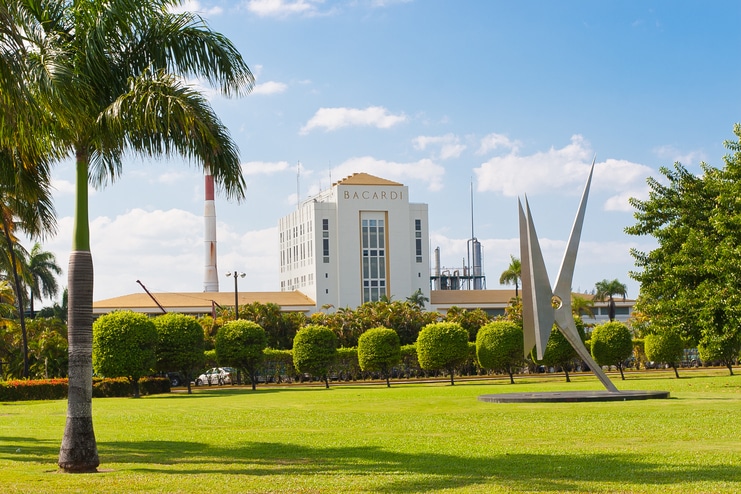 15. Don Q experience
Did you know that the most famous rum brand in Puerto Rico is Don Q?
Much like the Casa Bacardi tour in Cataño, Ponce has been producing the most well and refined rum Puerto Rico has to offer.
With a cleaner profile and a long aging process (2-5 years), it helps create a smooth and enjoyable drinking experience.
Their distillery is not open to the public, but visiting the castle at the Spanish mansion, the Serrallés Castle Museum will teach you about the rich history of the Serrallés family and how the rum was created.
At the end of this tour, you'll be given a chance to taste the Don Q rum and understand why it's favored among the locals.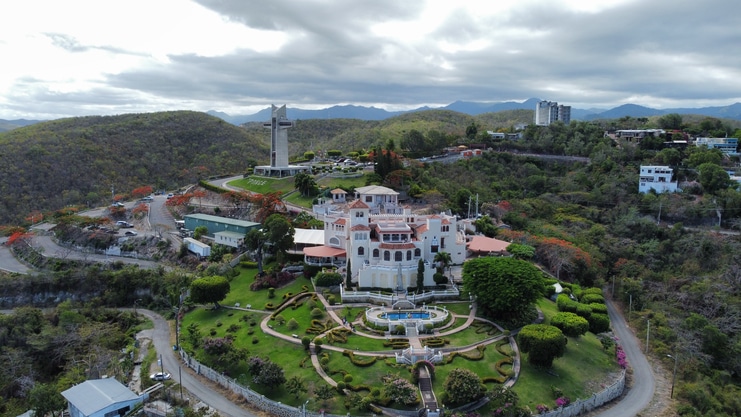 16. Eat delicious gastronomic food
Featured in the most well-known article sites like The New York Times, WSJ, Thrillist, and more, Lote 23 is a gastronomic park located in the middle of Santurce.
Highlighting Puerto Rico's culture and cuisine, the most traveling you'll have to do is walk from one kiosk to another to enjoy one of the most delicious foods you'll ever taste on your trip to Puerto Rico.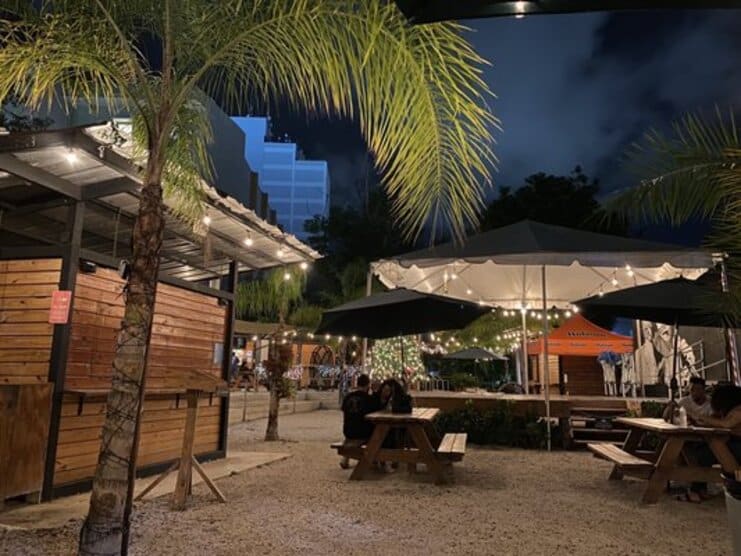 17. Enjoy award-winning coffee
If you love coffee, you're going to love visiting Hacienda Muñoz.
Hacienda Muñoz, located in San Lorenzo, has won the best coffee people's choice award at the coffee and chocolate expo for three consecutive years, and good reason.
Take a walking tour of the hacienda, and you'll learn about the history of coffee in Puerto Rico and how to grow, process, and roast coffee in the modern world.
You can try some of Hacienda Munoz's exceptional coffee at the end of the tour. Afterward, you can go to the hacienda's coffee shop or restaurant for a hearty, traditional lunch.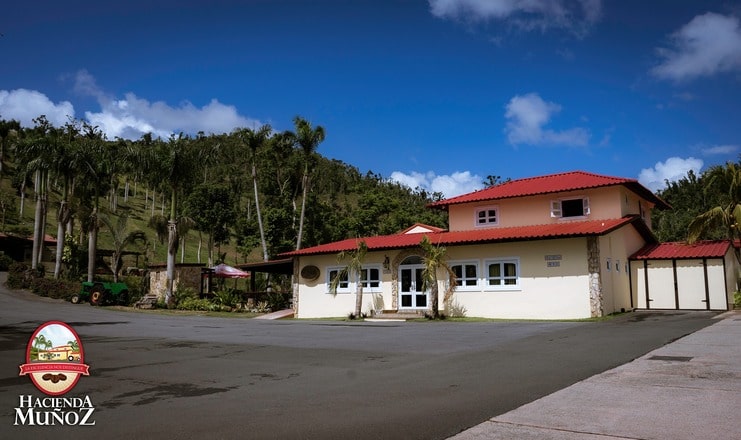 18. Beach hop around the coast
You've heard of bar hopping, but have you heard of beach hopping?
Pack your lightest beach bag and fill up your tank because this adventure is worthwhile.
It's great if you're staying for a week or a few days and want to experience more than just one beach to take a refreshing dip.
There's always a beach to visit 20-30 minutes away from each other, so you can pick 4-5 beaches on the north coast and stay for 1-2 hours each.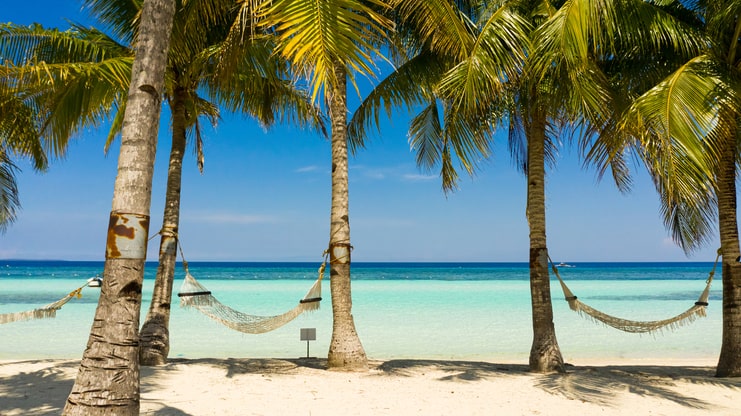 19. Tour the lighthouses
Puerto Rico's lighthouses convey tales of architecture, weather, warfare, colonialism, settlement, and marine experiences.
11 of the island's 15 lighthouses are currently in operation.
The oldest is Castillo de Morro in San Juan, built-in 1846; The rest were built during the following 50 years.
The national register of historic places added all lighthouses to their list in 1981; many are still used and visited.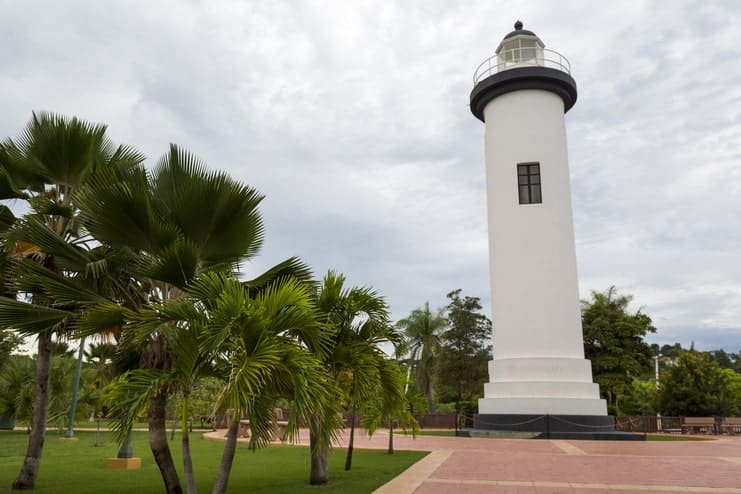 20. Next-level adventure with scuba diving
Whether a beginner or a pro, you can't miss scuba diving in Puerto Rico's blue seas.
Many of the top locations are outside San Juan, giving you an incentive to explore the island. Friendly and professional dive businesses can organize boat tours, lessons, gear, and tanks.
Desecheo, Mona Island, and The Wall at La Parguera are excellent for diving.
But no worries, there's a scuba diving tour in Escambrón beach located in San Juan with Scuba Dogs for a nearby experience without missing in on the fun.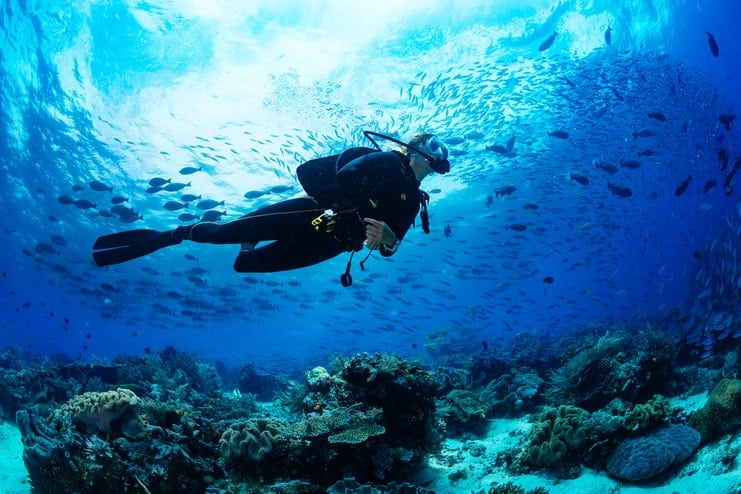 21. Biking in water
Take biking into a whole new experience with Caribbean Chiliboats . Chiliboat water bikes let you explore La Parguera's mangroves, canals, and keys.
This unique Caribbean nature reserve will be a pleasant and unforgettable experience. Cayo Caracoles is Parguera's most popular key.
The key's shallow waters make a natural pool in the ocean. Enjoy 30 minutes of the calm waters and party atmosphere that make this spot a local favorite.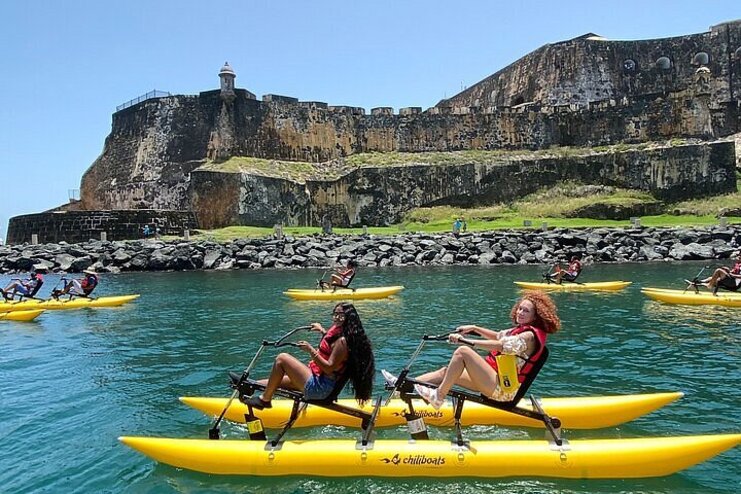 22. Visit beach pools
Enjoy a relaxing moment on the beach away from the crazy waves and high tides of the ocean.
Perfect for an excellent family fun experience or even a relaxing moment at the beach.
Places like Poza las Mujeres, Poza del Obispo, and Poza de Teodoro are your go-to places, adored and loved by all Puerto Rican residents who visit.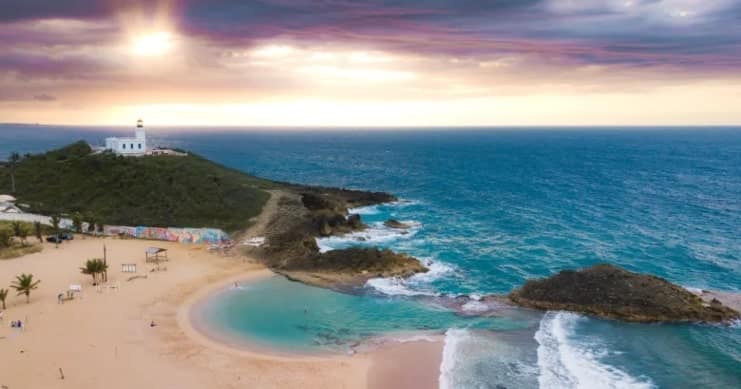 23. Art museum of Puerto Rico
Are you looking to learn more about Puerto Rico's art, culture, and history?
Our museums are an excellent opportunity to learn about them. We have museums around the island for you to discover engaging exhibitions, inspiring architecture, and a fresh perspective.
There are many guided tours at the Museo de Arte de Puerto Rico (MAPR). Visitors can choose the type of visit that will give them the most fun while they are there.
Visitors can also join a scheduled weekend tour without making an appointment. The MAPR has a team of docents and interpreters trained to give every visitor, no matter how old they are, a rich experience.
Ponce Museum of Art in southern Puerto Rico has 17th-century art. Historic collections highlight Puerto Rican and European cultures.
English paintings from the 1800s and Baroque paintings from the 1700s are two of the collection's best pieces.
For over forty years, the museum's founder, Luis A. Ferré, bought the best works he could find.
This was part of his plan to give museum visitors a condensed but still very informative history of European art.
The Museo de Arte de Ponce collection also has essential works by Puerto Rican and Latin American artists. This creates a unique conversation between the Old and New Worlds.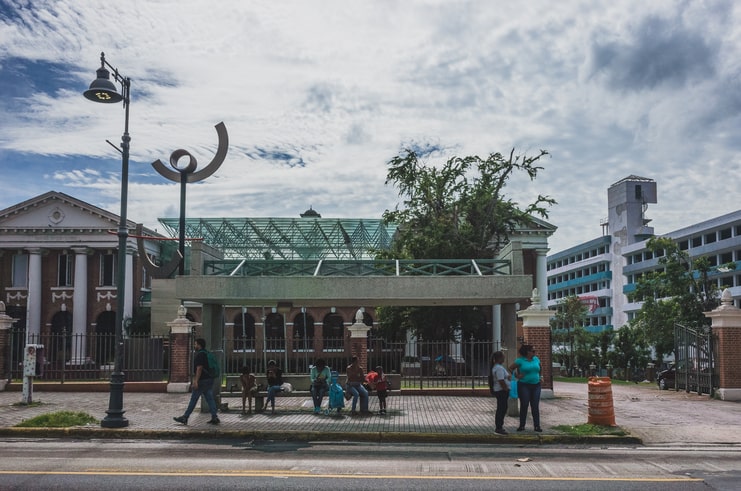 24. Ruinas de Hacienda Lucía
Did you know that the biggest contributor to Puerto Rico's economy was sugar?
You can now visit the enormous sugar plantations in Puerto Rico and get a feel of the bitter-sweet history of sugar cane in Puerto Rico.
You can click here to learn more about the history of this sugar mill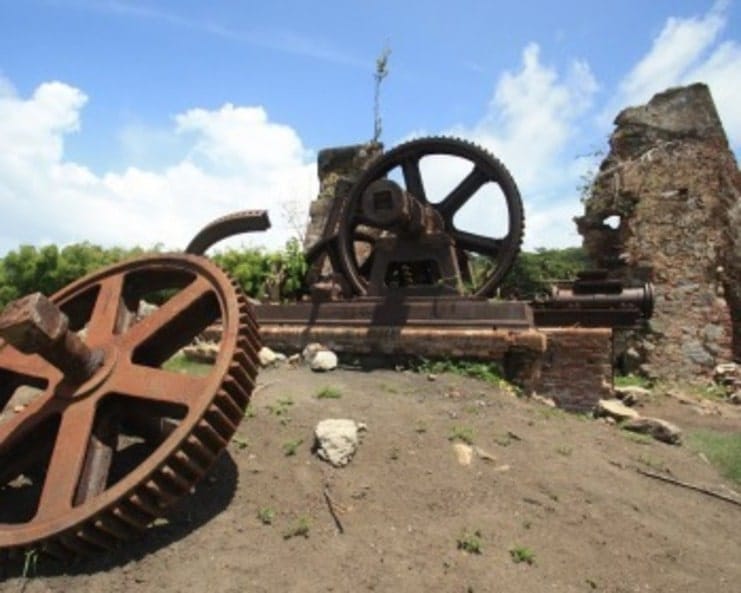 25. T-Mobile district
Our latest entertainment hub is the perfect premium experience for tourists to discover.
It has everything you need: a dozen places to eat, an urban park, modern technology in open spaces, and contemporary music.
This new spot is ideal for experiencing the charm Puerto Rico has to offer with its music, dance, rum culture, flavors, and more.
The best part is that it's fun for the whole family! There's never a dull second in your stay at the T-Mobile district, from concerts to movies and even zip lining.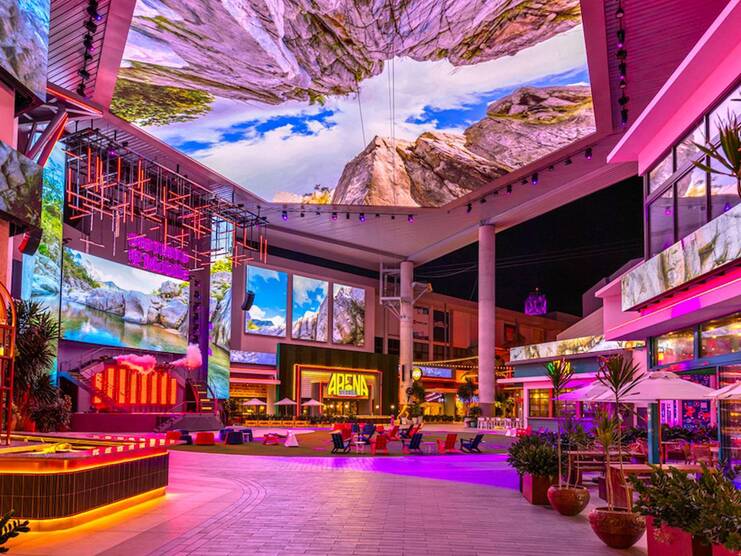 26. Toro Verde zipline
You must visit the Toro Verde Adventure Park if you love an adrenaline rush.
This park is located an hour and a half from San Juan in a town called Orocovis, tucked away between rolling mountains covered with a thick, breathtaking forest.
Going ziplining here is experiencing the island's most beautiful mountain views as you fly. It's the best adventurous experience you'll ever have.
Since its debut in 2009, it has carried two giant zip lines: The Beast, which is almost 1.5 kilometers long, and The Monster, which is 2.5 kilometers long, considered in the top 3 longest ziplines in the world.
You can also visit Toro Verde Park in the T-Mobile district for a similar zip-lining experience everyone can enjoy without taking the road trip to Orocovis.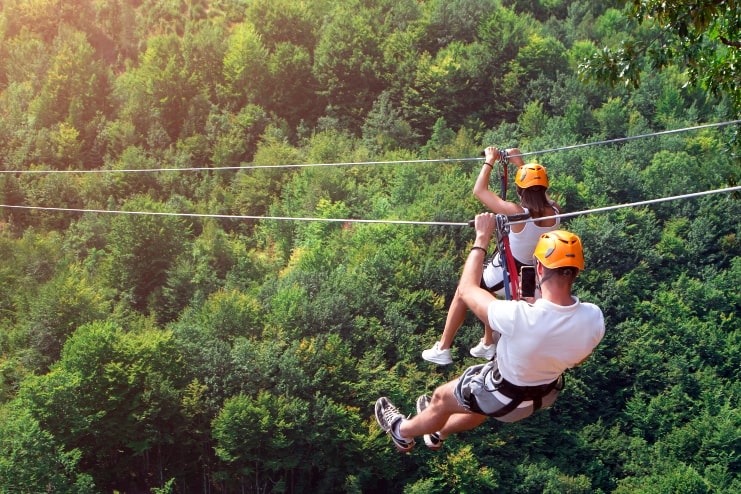 27. Pintalto Aguadilla
Are you looking for an Instagram-perfect photo?
Pintalto in Aguadilla is your best bet. Most of the large murals in Puerto Rico's towns were made by Proyecto Pintalto and its founder, Samuel González.
To make his dream come true, he worked with many volunteers from the community and other places, a few local muralists, and the help of the Lanco paint company and the town mayor.
The idea behind these colorful pieces is to bring people together and help revitalize communities. By doing this, they turn places into places people want to visit.
At the bottom of the hill is a beautiful mural of fishermen throwing colorful nets on the houses. Some of the murals have themes related to the sea and the coast. It turns this place into an outdoor art gallery!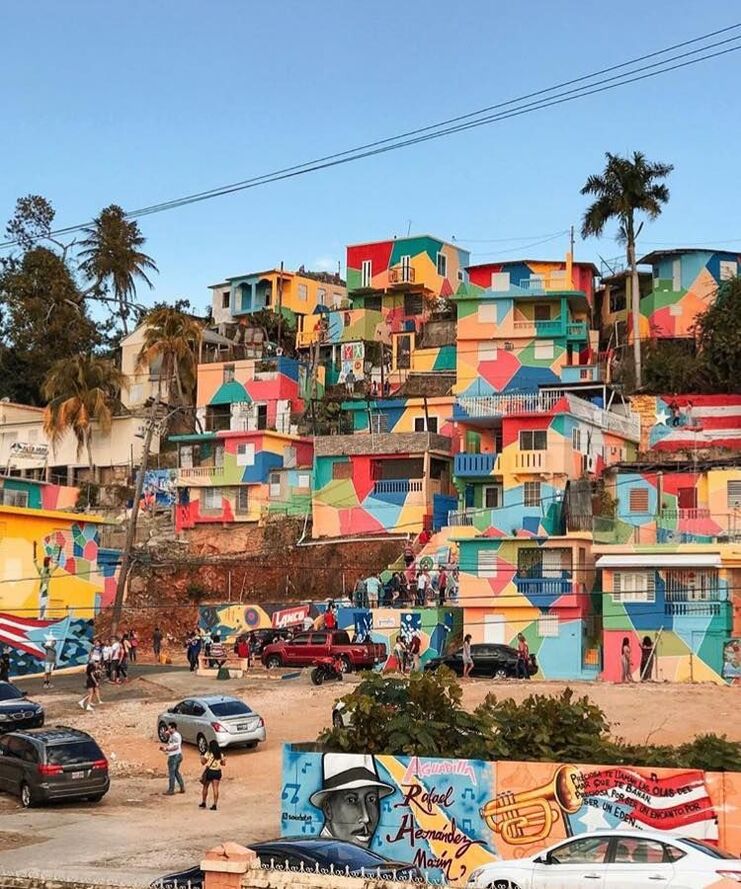 28. Jardín Botánico Caguas
If you love the nature of beauty, you're going to Lova the Botanic Garden.
Locals in Caguas couldn't recommend the Botanic Garden enough for your visit to Puerto Rico.
It is known for its natural beauty with tropical and endemic plants and its rich history of artworks. You'll find a small lake offering a comprehensive view of the botanical garden you wouldn't want to miss.
Keep your phone charged and get your camera ready for this trip!
29. Take a photo with the famous Indian
As you enter the gorgeous town of Isabela, you'll be greeted by an impressive rock sculpture Mabodamaca.
Known as "la Cara del Indio" (the Indian face), it's great for a quick stop and picture as you cruise around the island.
It's easy to pass the chief Mabodamaca sculpture, so as you drive along route #2 to the island's west coast, pay attention to spot this landmark.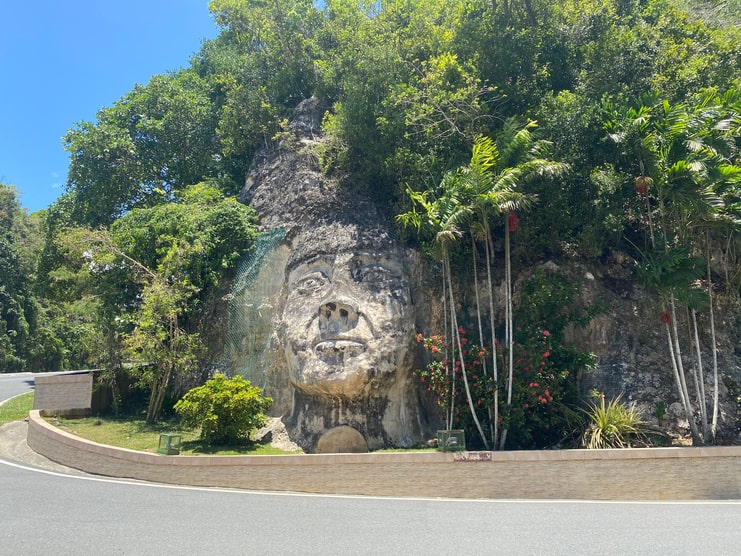 30. Guajataca tunnel
This historical monument was built in 1904 and passed through the mountains that separate Playa Guajataca (Guajataca beach) and Playa Mirador (Mirador beach).
It wasn't named a historical monument until the year 2000. It's one of the most popular places to visit in Puerto Rico.
You're invited to come to take a walk through this tunnel to learn about its history and the surprises it holds for you.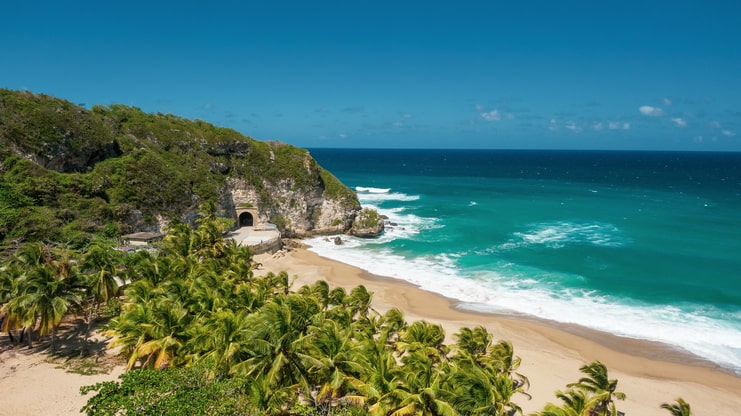 31. Parque de Bombas in Ponce
An instantly recognizable spot awaits you in the southern town of Ponce.
The emblematic red and black Parque de Bombas is an old fire station that is one of the most famous and photographed fire stations our island has to offer.
Located in the enchanting town square Plaza de las Delicias, this building housed the city's central fire station for many years and has now been transformed into a small museum for locals and tourists.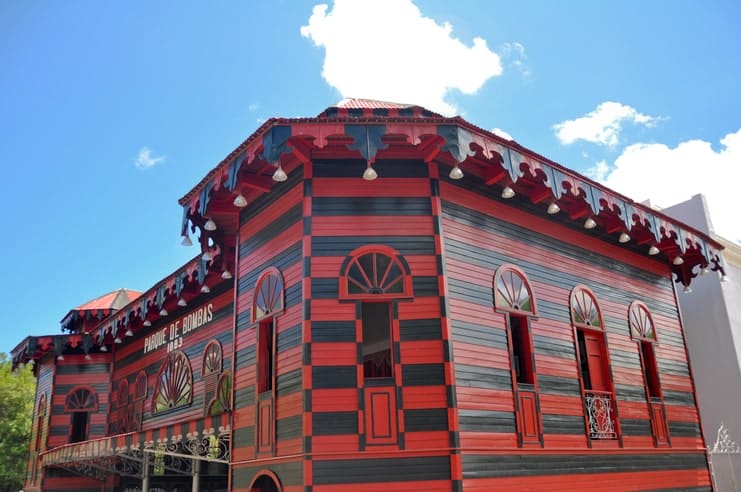 32. Las Salinas in Cabo Rojo
The Salt Flats in Cabo Rojo are one of the most visually pleasing natural treasures Puerto Rico offers.
Famously known as "The Pink Beach," Las Salinas is an eco-attraction with a gorgeous scenic view in the south/west part of the island you must stop to experience.
Some activities you can do while you're here are bird watching to admire the most diverse birds of the Caribbean and hiking through the natural trails where you can closely observe the beautiful flowers and fauna of the ecosystem.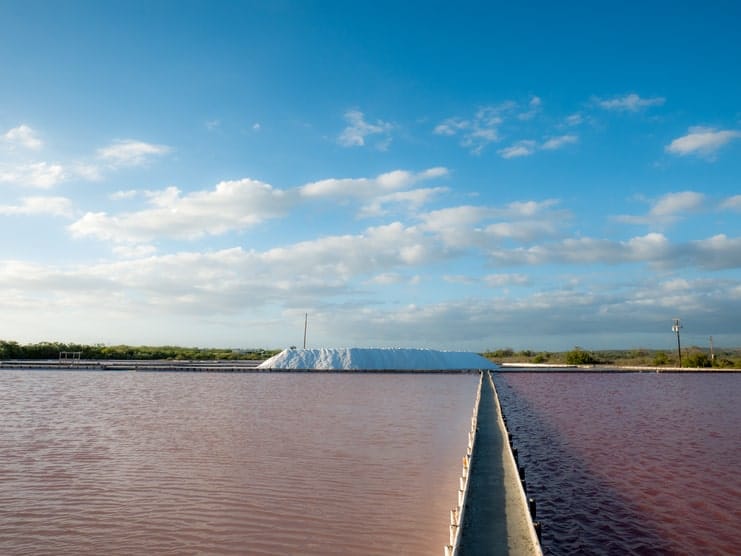 33. The sunflower farm
The Sunflower Farm in Guanica is a top-rated attraction for flower lovers.
Just 2 hours from San Juan. It was recently considered one of the most visited places to take the most spectacular pictures.
Using a GPS to get to the farm is recommended as you must make several double turns in a housing development area.
The cost is $2 per car, and you can even buy sunflowers at their store.
The sunflowers are not available all year round, so we recommend contacting them at 939-402-7967 to ensure the correct season to plan your trip.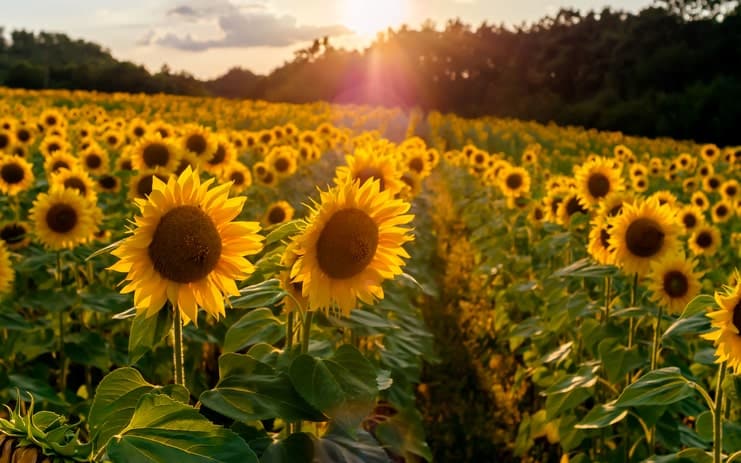 34. Playa Punta Borinquen
This is the perfect beach if you want to enjoy a wide-open beach, beautiful views, and a picnic with the sea breeze.
La Ponderosa Lighthouse Ruins, the Borinquen Beach area, and the Wilderness Beach are three of the best things to see in the Punta Borinquen Beach area.
Each of these three places is special in its way. The beach is in the Aguadilla neighborhood of Malleza Baja.
When the tide is low, you can walk along the rock for about 10 minutes. There are some small "caves" right next to it.
You can park at Punta Borinquen Beach and walk to the left (when facing the sea) to get to Las Ruinas del Faro la Ponderosa.
These ruins are a great place to take pictures and think about the landscape. It's important to know that you can also drive to the ruins.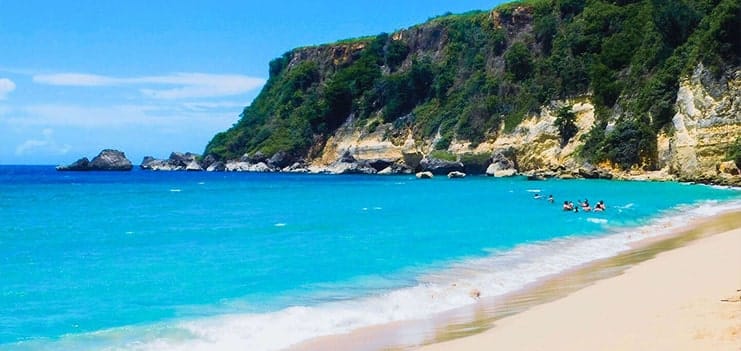 35. The Puerto Rican flag door
This is not just any door.
The Puerta de la Bandera (The Flag Door) is a place of national pride for the cultural appreciation of all Puerto Ricans and those who visit us.
The flag was initially painted with vibrant red, blue, and white colors that match our flag. Still, it wasn't until 2016 that it was painted black and white, a time in which Puerto Rico lived in stressful economic and social situations and was painted that way as a symbol of protest and resistance.
This caused the door to go viral on social media and has become one of the most photographed and popular places to visit in your stay at Old San Juan.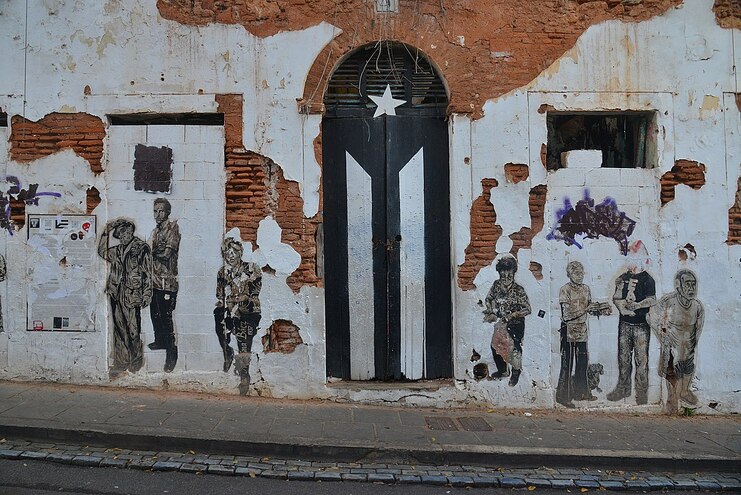 36. The Puerto Rican flag mural in Utuado
Old San Juan is not the only place with the Puerto Rican flag painted bright and proud; you can also find this mural in Utuado by searching "Iglesias La Roca Utuado" on google maps.
A perfect Instagram-worthy photo and a beautiful road trip together make this spot worth visiting.
It's less visited by tourists, so you'll enjoy an authentic local experience while in Puerto Rico.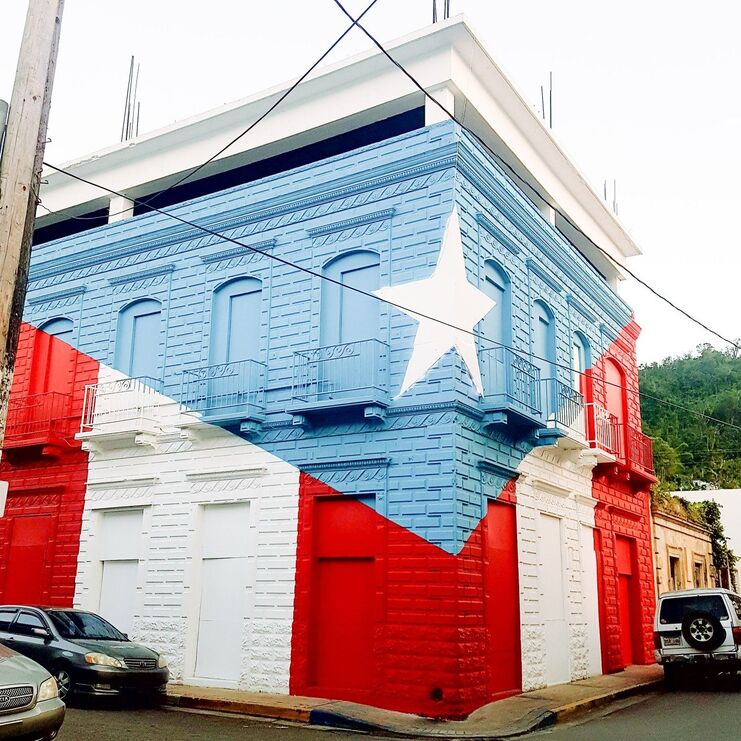 37. Gozalandia waterfall
Get ready because you haven't seen a waterfall like this anywhere.
Located in San Sebastian, Gozalandia is a couple of waterfalls connected by a river with many small pools.
These pools are deep enough that people like to jump off the rocks into the water but be careful!
You'll also find a small underwater save on the right side of the waterfall that people love to swim into.
This waterfall used to be a secret gem only locals knew about but has now been developed and improved for more people to visit as it grew in popularity.
It's easily one of the area's prettiest and most popular attractions.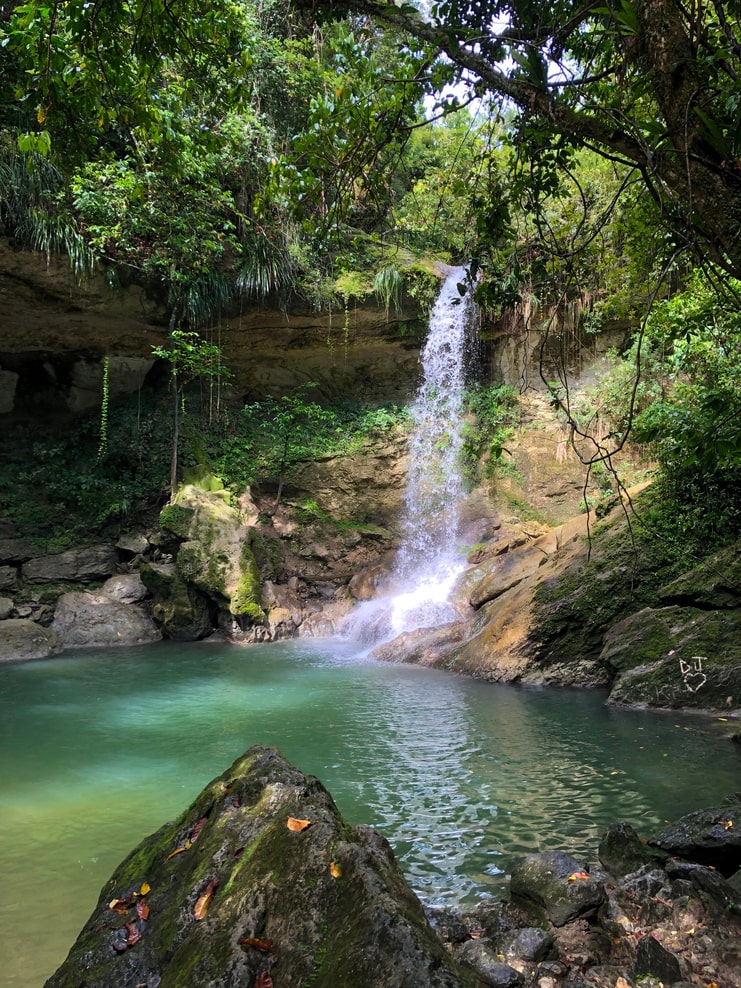 38. Flamenco beach in Culebra
If you visited Culebra and didn't visit Flamenco, you're missing out on the best place this little island offers.
Not just any beach, but this award-winning and world-famous beach are known for its clear water and white sand that resembles diamonds under the sunlight.
It's great for families with young children. Flamenco is surrounded by lush, rolling green hills, making it a perfect Instagram-worthy picture.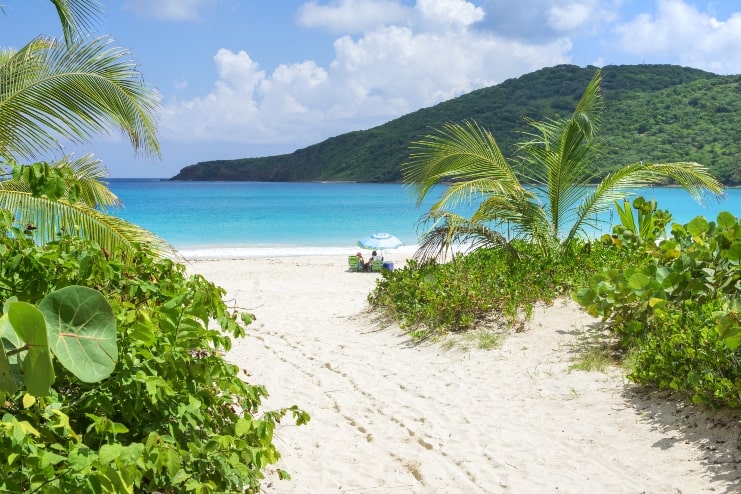 39. Crash boat beach in Aguadilla
Crash Boat is one of the most popular beaches on the entire island on the west coast of Puerto Rico.
It's the best beach found in Aguadilla too. Why? Its turquoise waters make it perfect for summer snorkeling, swimming, and surfing.
The long boardwalk is perfect for jumping into deep, refreshing waters if you're a good swimmer.
There are kiosks and food stands all around the beach, so you don't have to worry about getting hungry.
Due to how popular it is, you'll hear music all around, and it is often referred to as the islands party beach.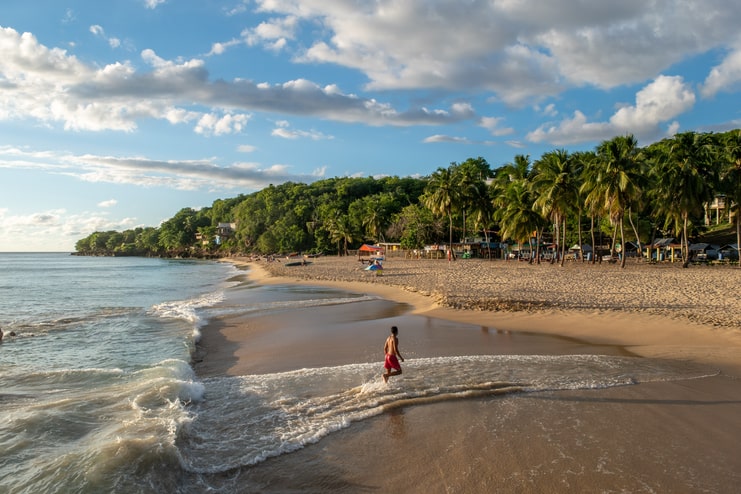 40. Black sand beach in Vieques
On the south side of the small island of Vieques is this rare and beautiful beach. Black Sand Beach is just a short drive from the town of La Esperanza.
Many beaches on Vieques are worth seeing, but this one is must-see. You can get to this beach by parking along the road and taking a short walk down the dirt road that leads to it.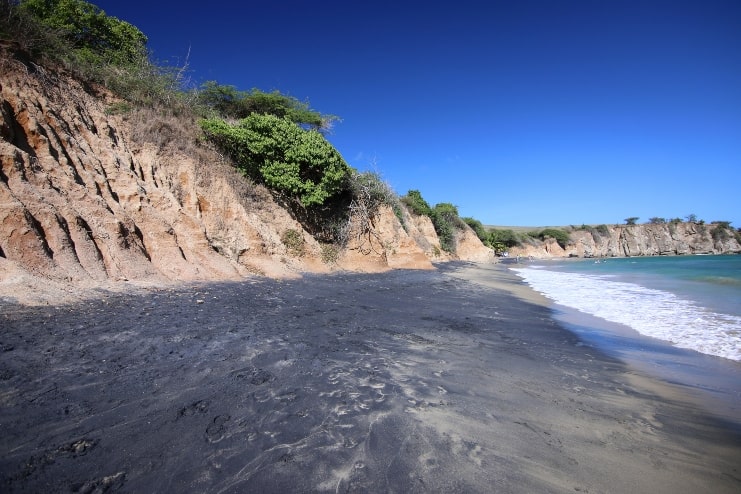 41. Watch the sunset in Rincon
If you enjoy watching the sunset, you will love this experience.
At the Beach House in Rincon, you'll have the perfect sunset view, with Adirondack chairs strategically facing the ocean for the most spectacular scenery.
Located on a steep hill directly over Maria's beach, the Beach House's views are unlike any other and one of the best places to watch the sunset.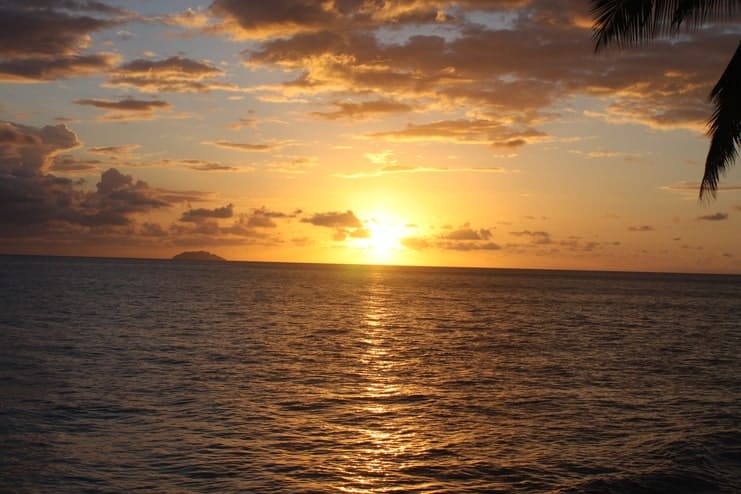 42. Frutos del Guacabo
Easily one of the best gastronomy places to visit in Puerto Rico.
Frutos del Guacabo is a unique "Farm to table" experience filled with delicious local foods and extravagant activities, like milking goats for goat milk!
It's a family-owned production space that started in 2010 and is responsible for the undeniable references of the island gastronomy industry.
Although it began as a small operation farm for developing hydroponic produce, it is now a farm that looks after the sustainability of its processes.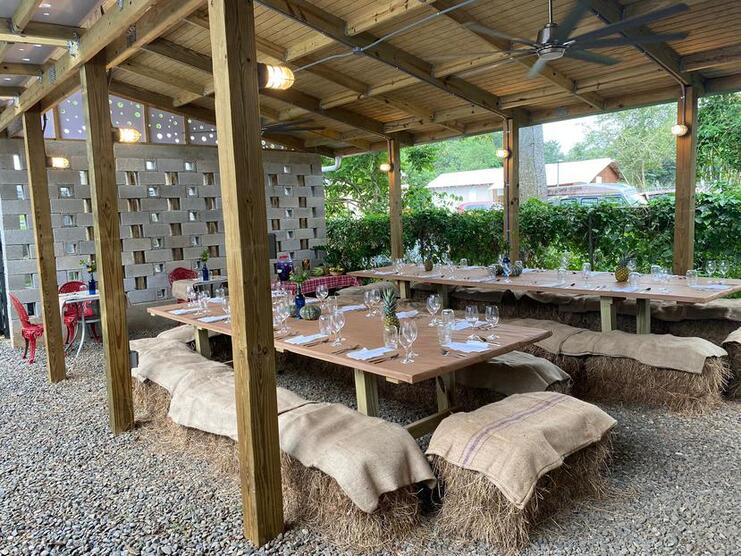 43. Cementerio Santa Maria Magdalena de Pazzi
Classified as one of the most beautiful memorial parks in the world, this cemetery was established in the 19th century.
The fact that the historical landmark is by the ocean comes from the superstitious belief that the dead began their journey to "the great beyond" Many of Puerto Rico's most essential and well-known people are buried in this cemetery.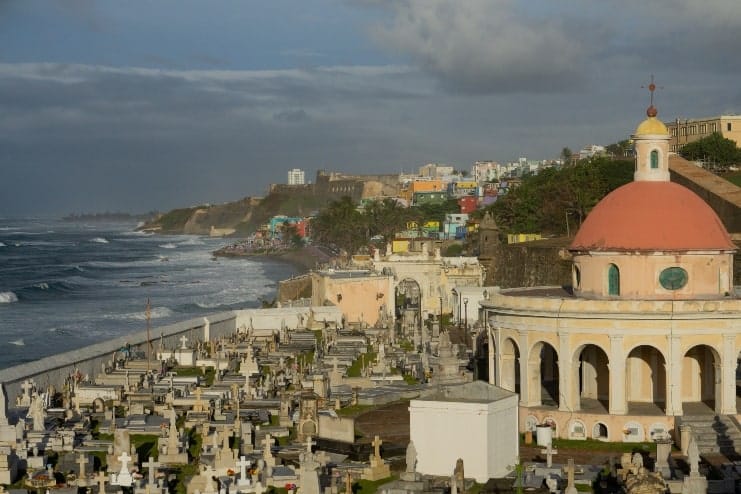 44. Fine arts theater
Fine art is the place to go if you're looking to enjoy a premium movie-going experience.
Associated with Caribbean Cinemas, you'll be pleased to find award-winning and international movies played with the utmost comfortable chairs and delicious snacks.
Enjoy a glass of wine with your movie and relax as you watch their carefully selected movies for your entertainment.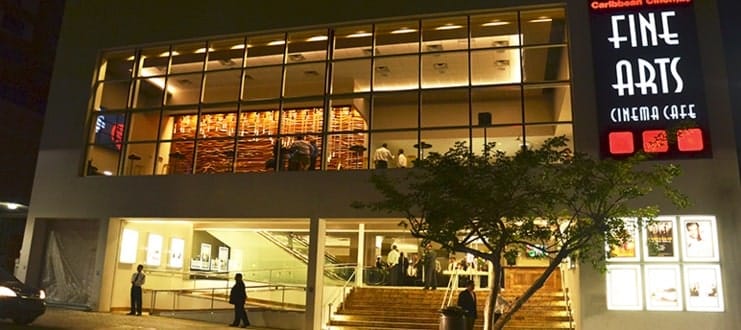 45. Drive through movies in Arecibo
Ready to live through a nostalgic experience?
I bet you haven't been to a drive-through cinema in a while; luckily, Arecibo provides a vintage experience as it is the only drive-in theater in Puerto Rico.
Auto-Cine Santana shows movies from Friday to Sunday, and you can enjoy modern movie watching with vintage and classical experiences.
They have two show times, one at 7:30 pm and another at 9:30 pm.
Their snack bars are filled with delicious snacks and buttery popcorn, where you can buy all your favorite movie snacks and enjoy the movie-going experience.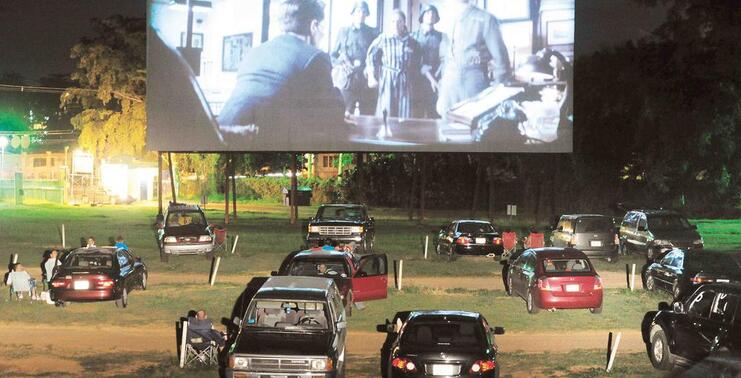 What should you not miss in Puerto Rico?
Besides the breathtaking beaches, adventured-filled hiking trails, and the usual trip to Old San Juan, you should squeeze in time to visit Culebra and enjoy the day at Flamenco beach.
What are the best things to do in Puerto Rico on a Sunday?
A pleasant stroll in Old San Juan is a perfect and relaxing activity in Puerto Rico on a Sunday. Walking the streets of Condado is also a great activity with all the different restaurants and cuisine they offer for all the different buds.
Final thoughts
There you have it! Those were the top 45 things to do in Puerto Rico.
While this list only scratches the surface of what Puerto Rico has to offer visitors, this should be a good starting point for planning your trip.
My favorite thing to do is kayaking in the bioluminescent bays. This is an amazing experience, and pictures don't do it justice.
If you don't know where to stay, then I recommend that you read our article where we talk about the 13 best places and areas to stay in Puerto Rico.

Article by
Miguel Concepcion
Writer & Editor at PuertoRico.com. I've lived in Puerto Rico for 14 years and have experienced every inch of this stunning island. Growing up in Puerto Rico has helped me truly learn about the rich culture and extensive history this island has to offer. I share my local knowledge in all of the articles that I write.
42 Best Things To Do In Puerto Rico – Top Attractions & Places To Visit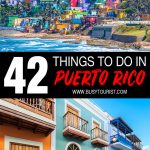 If you're looking for things to do in Puerto Rico, you should know that the list is huge.
There's a reason why Puerto Rico is considered one of the best vacation spots in the Caribbean.
Not only does it offer tons of attractions, but it also boasts a dual nature that has been fascinating visitors for centuries.
On one hand, Puerto Rico is a mecca for vacationers and honeymooners. There's sun, surf, rum and adventure around every corner.
You can swim in beautiful beaches and zipline through exotic rainforests; you can jump from towering cliffs and descend into creepy underground caves.
There's no limit to cool experiences to have on the island.
On the other hand, there's a deeper side to Puerto Rico.
It has some of the oldest, most carefully-preserved architecture in the world, and it's filled with landmarks of great cultural and historical value.
You can learn a lot about pre-Columbian civilization with a trip to its museums, galleries, churches, cathedrals and military fortresses.
Which Puerto Rico do you want to see? What kind of trip do you want to have in the Caribbean?
If you're wondering what to do in Puerto Rico, here are just a few ideas!
Best Things To Do In Puerto Rico
1. Flamenco Beach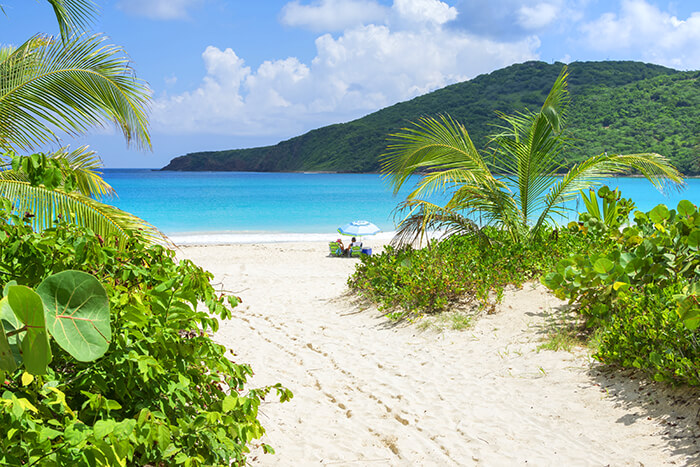 Chad Zuber / Shutterstock
If you're traveling to Puerto Rico, you want to go to the beach. That's a fact.
No one flies to Puerto Rico to see its air-conditioned government buildings. You want fun in the sun.
The good news is that Flamenco Beach will live up to your daydreams and then some.
Not only does it offer white sand and blue water that shimmies on the horizon, but it also boasts bathrooms, lifeguards, food kiosks, volleyball nets and tourist stations where you can rent equipment for things like snorkeling and scuba diving.
It's a tropical paradise that will give you just about every vacation experience that you could want in Puerto Rico.
Are you keen to test yourself against the waves? Hit the horseshoe bend for great surfing opportunities.
Are you traveling with family? Let the kids build sandcastles while mom and dad sip piña coladas under the shade of a lounge chair.
Flamenco Beach is such a picture-perfect destination that it's often ranked as one of the best beaches in the Caribbean by travel guides.
If you're looking for amazing places to visit in Puerto Rico, grab your towel and do the flamenco.
2. Castillo San Felipe del Morro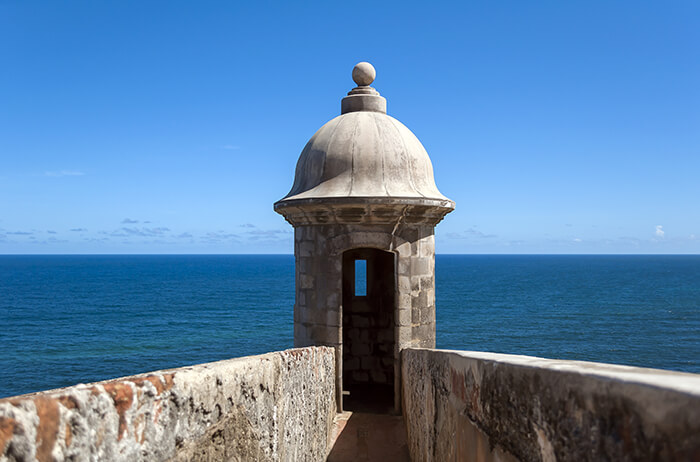 There's a bloody history of conquest behind the bright, rum-soaked beaches of the Caribbean.
Everyone wanted a piece of the New World, and everyone was willing to fight to get it. Nowhere is this more apparent than the Castillo San Felipe del Morro.
Known to locals as "El Morro," the Castillo San Felipe del Morro is a gargantuan citadel that was built in Puerto Rico in the 16th century to defend the island against pirates, soldiers, slavers and anyone else who wanted to test their strength against its massive walls.
It has an entire assembly of cannons, turrets, bunkers, sentry towers, lighthouses and other places of interest.
Today, of course, it's a lively tourist attraction where people take selfies while kids play hide-and-seek in the hidden nooks of the great stone garitas.
Families fly kites on the grass. Vendors sell snacks.
Once upon a time, however, the Castillo San Felipe del Morro was the most important fortress in Puerto Rico, and its huge walls will take your breath away when you realize how much history that they've seen.
Address: 501 Calle Norzagaray, San Juan, 00901, Puerto Rico
3. The Pork Highway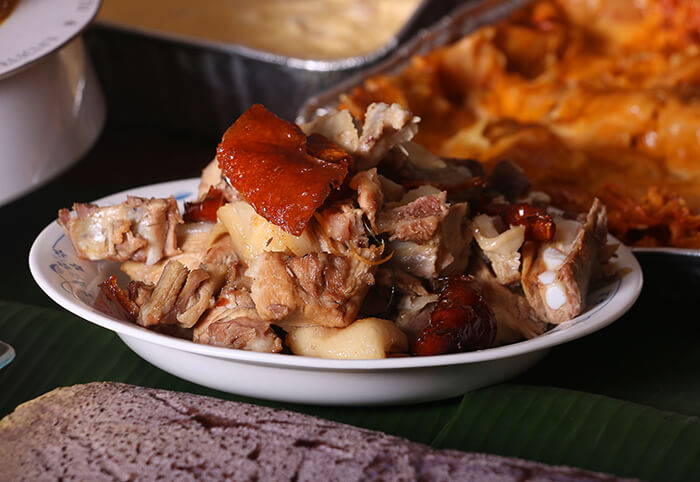 Crystal Eye Studio / Shutterstock
Officially known as La Ruta del Lechón, the Pork Highway is exactly what it sounds like: a three-mile stretch of road where every restaurant specializes in pork.
The most popular type of pork is lechón, a special dish in Puerto Rico that involves spit-roasting an entire pig with a blend of sauces and spices.
It's considered the main attraction of the highway, so be prepared to see all kinds of open-air smoke pits with whole pigs slowly turning on skewers.
If you don't like lechón, the Pork Highway has other tasty items to offer as well.
You might enjoy morcilla (blood sausage) or arroz con gandules (rice and beans), or you might be tempted by various stews, sandwiches, casseroles and veggie dishes.
If it's made in Puerto Rico, the Pork Highway probably has it.
Another draw of the Pork Highway is its festive atmosphere. The restaurants are loud and crowded, and there's always drinking and dancing to go along with the roasted pig.
It's one of those places where you can make a dozen friends before you finish a single meal.
The Pork Highway is basically one big block party. If you want to cut loose in Puerto Rico, drive down the highway and prepare yourself for a great time.
4. Toro Verde Adventure Park
Get your blood pumping with a trip to the Toro Verde Adventure Park in central Puerto Rico.
It offers ziplines, rope courses and rock climbing challenges that are guaranteed to make you pee your pants a little when you realize just what you've gotten yourself into!
The park's main attraction is "The Beast," which is listed in the Guinness Book of World Records as the longest zipline in the world.
You'll be strapped into a horizontal, full-body harness that will send you careening through the open air for 4,745 feet.
Other attractions include "The Wild Bull," a series of hanging rope bridges that will sway in every direction as you cross them, and "Escape If You Can," an adventure course that includes everything from ziplining to rappelling down a rock wall.
Thrill seekers won't want to miss Toro Verde Adventure Park. Puerto Rico is a crazy place, but some of its vacation spots are even crazier.
If you laugh in the face of danger, this is definitely one of the top things to do.
Address: PR-155, Orocovis, 00720, Puerto Rico
5. Old San Juan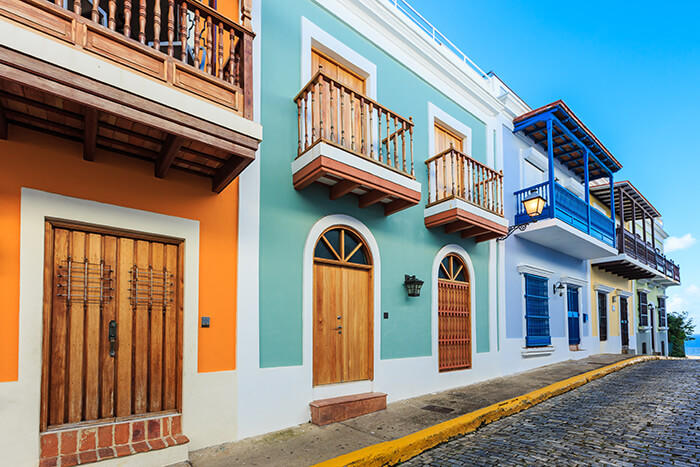 With cobbled streets, busy plazas and colorful homes that stack together like building blocks of yellow, blue, green, orange and turquoise, Old San Juan is one of the most vibrant places to visit in Puerto Rico.
It's technically a historic district, and you can see evidence of its past in the abundance of churches, cathedrals and colonial homes.
There are even tourist attractions in the form of ancient tombs that hold the remains of famous Spanish explorers.
If you're a history buff, this is one of the most educational places in Puerto Rico.
Most visitors, however, come to Old San Juan for commerce. There are shops and museums; there are casual sidewalk cafes and fancy candlelit restaurants.
A free trolley rambles through the neighborhood if you want to hop between destinations.
Old San Juan tops our list of best places to go in Puerto Rico.
Whether you're headed there for the markets or the memorials, you definitely won't want to miss it!
6. Isla Culebrita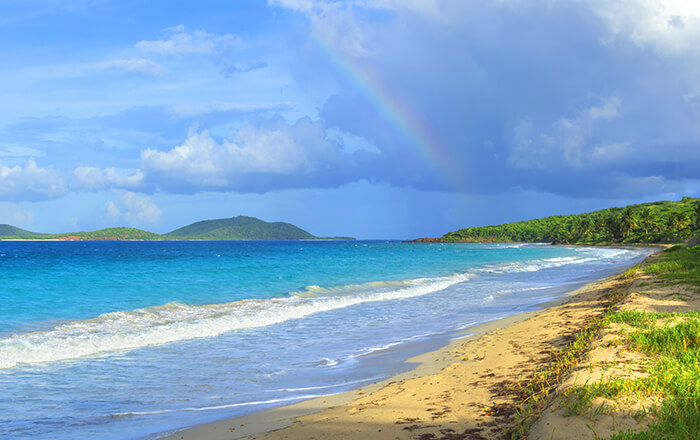 Chad Zuber / Shutterstock
There's a certain charm to the lively, rowdy crowds of Puerto Rico, but no one will blame you if you need to escape the noise every once in a while.
This is why places like Isla Culebrita exist.
Isla Culebrita is an uninhabited island off the coast of eastern Puerto Rico. It's only about a mile long, and access is restricted to ferries and water taxis.
Many tourists don't even realize that it exists.
Its isolation, however, makes it one of the best places to visit in Puerto Rico. The beaches are neat and clean; the shopping centers don't have long lines.
You can dive for coral reefs or wade through tide pools without anyone else around.
There are also fun landmarks to explore on Isla Culebrita, including an old-fashioned lighthouse and a special beach where sea turtles lay their eggs.
You can take your time with these attractions since there won't be busy crowds hurrying you along.
If you need a break from the chaos of the mainland, consider jetting off to Isla Culebrita.
It's one of the hidden treasures of Puerto Rico, and in the true spirit of a pirate, it's yours for the taking.
7. Museo de Las Americas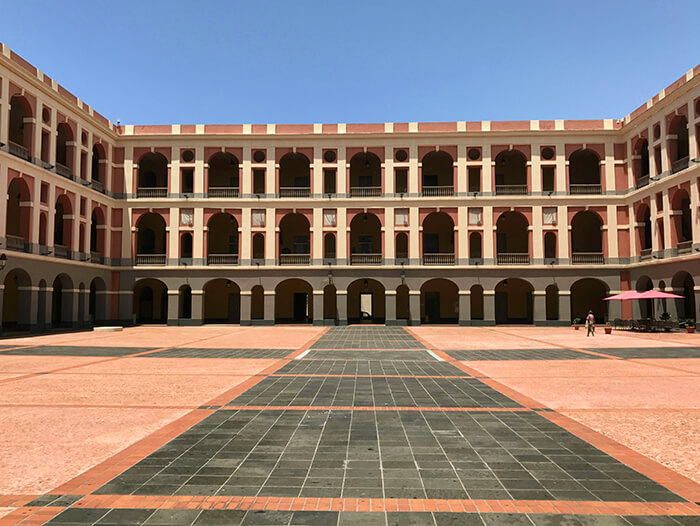 There are many museums in Puerto Rico, but only a handful are actually about Puerto Rico. The Museo de Las Americas is one of these precious places.
It has artifacts, tokens and textiles from dozens of indigenous groups that lived in Latin America before it was colonized, and it can take you on a multi-continental journey through history.
One of the coolest things about the Museo de Las Americas is that it's housed in a series of old army barracks.
In the 1800s, the doors led to bedrooms, kitchens, cafeterias and jails; today, they lead to art galleries and recreated scenery rooms.
Another fun thing about the museum is that it's more than just a series of objects behind glass. They don't celebrate it as an exciting attraction in Puerto Rico for nothing!
There are interactive stations where kids can touch and hold things; there's an audio-visual room where adults can learn more about tribal traditions through short, informative films.
The Museo de Las Americas has a lot going for it. Not only will you be awed by its location, but you'll also take in the important people and places of Caribbean history.
The Museo de Las Americas is one of those places in Puerto Rico that will be both entertaining and educational.
Address: Calle Beneficencia, San Juan, 00926, Puerto Rico
8. Mayaguez
If you like to eat, Mayaguez is the city for you.
It's home to everything from fine dining establishments to open-air cafes with big, colorful umbrellas, so you'll have plenty of options when your stomach starts growling.
A fun fact about Mayaguez is that it's known for the creation and production of several famous dishes in Puerto Rico:
Brazo Gitano is a type of sweet dessert roll made with jelly-filled sponge cake.
Sangria de Fido is an alcoholic drink made with rum, fruit juice and burgundy wine. The creator was offered $250,000 to sell his recipe to a big-name liquor brand, but he refused.
The coffee of Puerto Rico is known around the world for its rich, smooth flavors. The beans are harvested in volcanic soil with a perfect amount of shade and rainfall, so they're in high demand as a luxury product.
Mayaguez will let you enjoy all of these delights, and it has a few other intriguing menu items, too.
If you're looking for good places to chow down in Puerto Rico, stop by Mayaguez.
9. El Yunque National Forest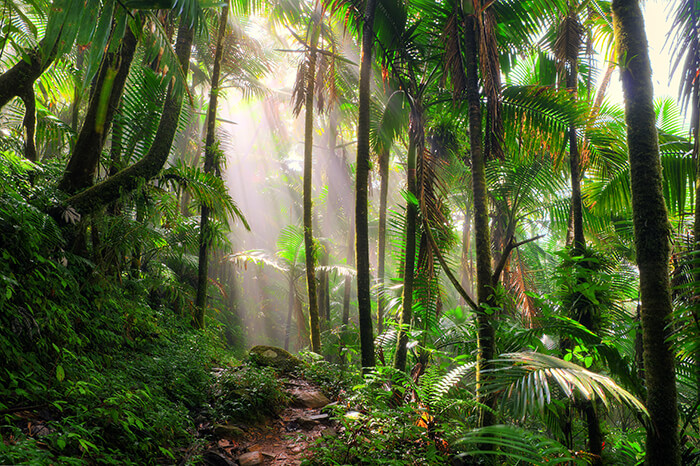 Dennis van de Water / Shutterstock
Covering more than 28,000 acres, the El Yunque National Forest is a lush, humid rainforest where dense foliage covers everything from slithering snakes to croaking tree frogs.
It's the only tropical rainforest in Puerto Rico, and visitors come from all over the Carribean to witness both its beauty and biodiversity.
Hiking is the most common activity in El Yunque National Forest.
It has all kinds of sightseeing trails for rivers, crags, waterfalls, meadows and mountains, so your camera will get a nice workout as you go exploring.
Maybe you can start a Puerto Rico scrapbook!
If you want a little more excitement than just walking around, consider camping, swimming, biking or picnicking in one of the forest's designated recreational areas.
You can also stop by the visitor's center for information on any tours or nature walks that are on schedule.
Oh, and if you're looking for Puerto Rico travel hacks, here's one that could save your life:
Don't travel to El Yunque National Forest during the rainy season!
It already gets a ton of precipitation to sustain its flourishing ecosystem, so during the rainy season, the area can become downright flooded.
The best time to visit the forest is during the drier months of Puerto Rico.
10. Los Morrillos Lighthouse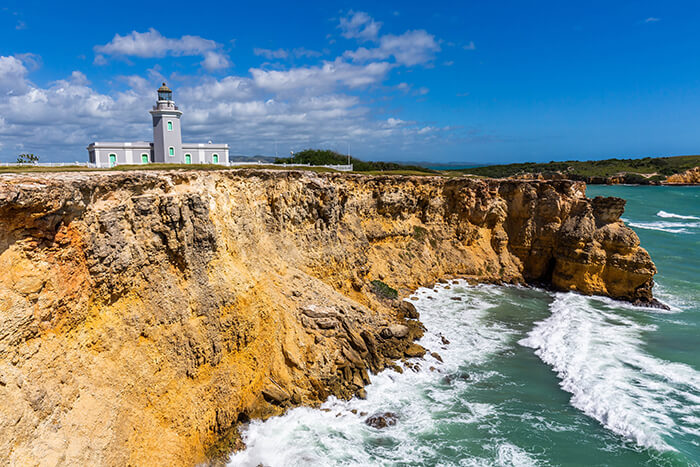 Photo Spirit / Shutterstock
Located in the city of Cabo Rojo on the southernmost tip of Puerto Rico, the Los Morrillos Lighthouse is one of those gorgeous places that you can only find in the Caribbean.
It's perched on top of white limestone cliffs that are surrounded by salt marshes and lagoons, and the waves crash against the cliffs with a violence that's startling but beautiful.
The lighthouse itself is a simple structure; you'll find many just like it in Puerto Rico.
However, the views from its observation deck are top notch, and the friendly staff will take you on a tour anytime.
You can also explore the grounds surrounding the lighthouse. The sea is a good 200 feet below the cliffs, and there are no guard rails to hold you back.
Venture close enough to the edge and you can even see where parts of the limestone have crumbled beneath the feet of past visitors.
It'll be too dangerous for the kids, but daring adults can toe the cliffs and test their luck. Make a memory of Puerto Rico that you'll never forget!
Address: Cabo Rojo, Puerto Rico
11. Ponce
Aneta Waberska / Shutterstock
Ponce is a bustling city in Puerto Rico where you can find everything from pink houses to pineapple ice cream shops.
It has such a vibrant, colorful atmosphere that it's been called "the most Puerto Rican city in Puerto Rico."
What makes Ponce so special?
For starters, it's filled with some of the best things to do in Puerto Rico.
Whether you're a fan of parks, plazas, museums, shopping malls, restaurants, monuments or movie theaters, Ponce will keep you busy.
Another great thing about Ponce is that it hosts dozens of festivals throughout the year.
Some of them are local carnivals and parades that showcase the art and culture of the Caribbean; others are international marathons and music events that draw massive crowds.
Ponce is definitely one of the best places in Puerto Rico. If the tourist attractions don't reel you in, the local culture will.
12. Cayo Santiago
Cayo Santiago is a small stretch of land off the eastern coast of Puerto Rico.
From a distance, it looks like any other tropical Caribbean landscape filled with hills, beaches and cliffs.
When you get closer, however, you'll see the furry little heads peeking through the tree canopies, and you'll realize why "Cayo Santiago" translates to "Monkey Island."
Cayo Santiago was created when a group of monkeys was imported from India to Puerto Rico in the 1930s.
Researchers wanted to study their behavior without human interference, so they let the monkeys run wild on an unclaimed island.
They probably didn't expect the monkey population to swell to 1,000, but that's the circle of life for you.
Humans aren't allowed on Cayo Santiago, but you can go snorkeling or kayaking in the surrounding waters for a closer look at the curious little creatures.
There's also a sunken barge nearby for further diving fun.
The best things to do in Puerto Rico are the ones that you can't experience anywhere else. They're unique to the island and its inhabitants.
Cayo Santiago is one of these unforgettable places, so call up your travel planner and ask them to perform some monkey business.
13. Vieques National Wildlife Refuge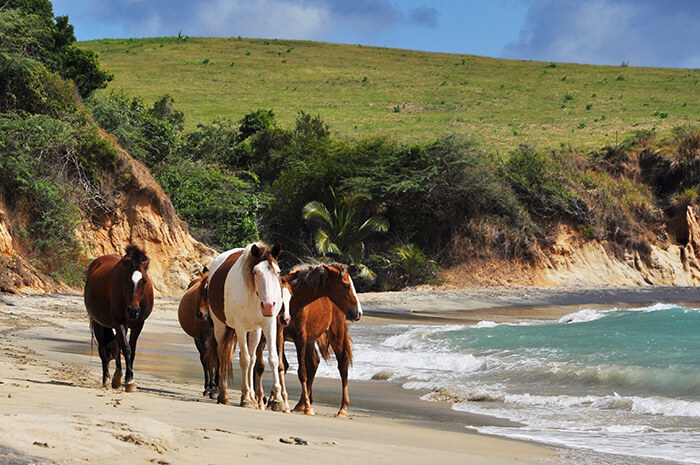 Sasha Fenix / Shutterstock
If you're willing to travel a little outside of the actual island of Puerto Rico, hop on a ferry and visit the Vieques National Wildlife Refuge.
Hundreds of species call it home, including birds, lizards, monkeys, manatees and sea turtles. There are even wild horses roaming the shoreline!
As for activities, you'll have your choice of fun things to do and amazing places to visit on both land and sea.
If you want to splash around, you can swim, snorkel and scuba dive; if you prefer to stay dry, you can go hiking, biking or horseback riding.
You can also check out the visitor's center for cool exhibits of seashells and manatee skeletons.
Lots of people wonder what to do in Puerto Rico, but only a few realize the potential of a destination just a bit off the coast.
Don't be afraid to go beyond the boundaries of your map and visit the Vieques National Wildlife Refuge.
Address: State Rd 997 km 3.2, Vieques, PR 00765, United States
14. Arecibo Observatory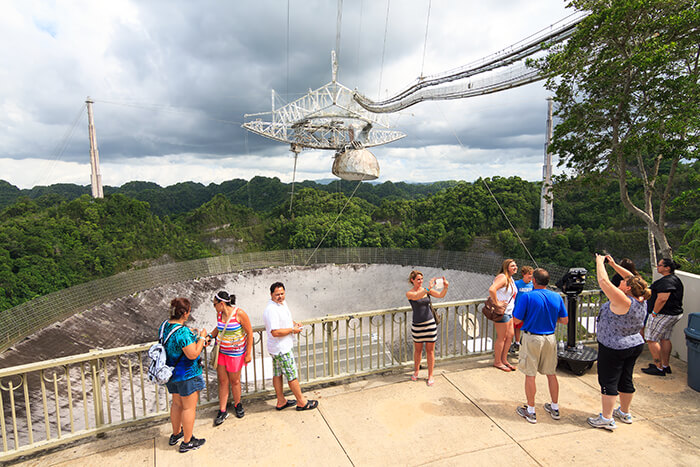 Dennis van de Water / Shutterstock
You don't have to be a scientist to appreciate the world's largest radio telescope.
Towering more than 1,600 feet above the lakes and fields of Puerto Rico, the Arecibo Observatory is a testament to the power of man and the importance of scientific research.
It operates 24/7 and transmits data to people from all over the globe.
It's one of the best places in Puerto Rico for scenic views, too.
You can take a tour of the observatory through the science and visitor center, and when you're done learning about its value to everything from radar astronomy to atmospheric science, you can end your visit with a climb to the observation deck.
You'll be so high that the birds will be below you!
There's a reason why the Arecibo Observatory has been featured in films and shows such as GoldenEye, The X-Files and Cosmos: A Personal Voyage.
It's a sight that manages to be both humbling and empowering, and it's a top-tier destination in Puerto Rico.
Address: PR-625, Arecibo, 00612, Puerto Rico
15. Jose Enrique
Jose Enrique isn't like any other restaurant in Puerto Rico. If you're looking for unique dining establishments, this one takes the whole empanada.
The first thing to know about Jose Enrique is that it's based in a simple green house without any signage.
If not for the enticing smells wafting from the windows, you could walk right past it without even realizing that it's there.
It also has a relaxed, informal atmosphere where locals and tourists mingle freely. Reservations aren't accepted; it's first come first served.
The menu is written on a whiteboard that the waiters carry from table to table, and it changes every day, so you might be eating almojábana on Monday and plátanos maduros on Tuesday.
Some people might not like the casual setting of Jose Enrique, but it's one of the best places to experience Puerto Rico like a native.
If you aren't one to stand on ceremony, you can find the house, kick off your shoes, order something delicious and even bring your own beer.
Jose Enrique welcomes anyone who can appreciate good food and a festive atmosphere.
Address: 176 Calle Duffaut, San Juan, 00907, Puerto Rico
16. Guajataca Tunnel
Are you afraid of the dark?
Known to locals as "The Black Tunnel," Guajataca Tunnel is a pitch-black underpass carved into the side of a river canyon that stretches for more than 500 feet.
It used to belong to the national railway system, and in its heyday, it connected several different regions of Puerto Rico for the quick, easy transport of things like sugar cane.
Today, Guajataca Tunnel is a ghost site that's been forgotten by the transportation department.
It's become something of a tourist attraction as people dare each other to walk through its completely lightless caverns.
If you can make it to the other side, you'll be greeted with dazzling views of Guajataca Beach.
If you lose your nerve, you'll have to double back and take one of the outdoor walking trails.
Guajataca Tunnel is one of the more low-key things to do in Puerto Rico, so don't expect it to provide hours of entertainment.
It's just a fun challenge for anyone who is already traveling through the area.
It's the kind of thing that can become a great story when you're back home from your trip to Puerto Rico; you just have to be brave enough to attempt it!
Address: Av. Noel Estrada, Isabela, 00662, Puerto Rico
17. Caguana Indigenous Ceremonial Center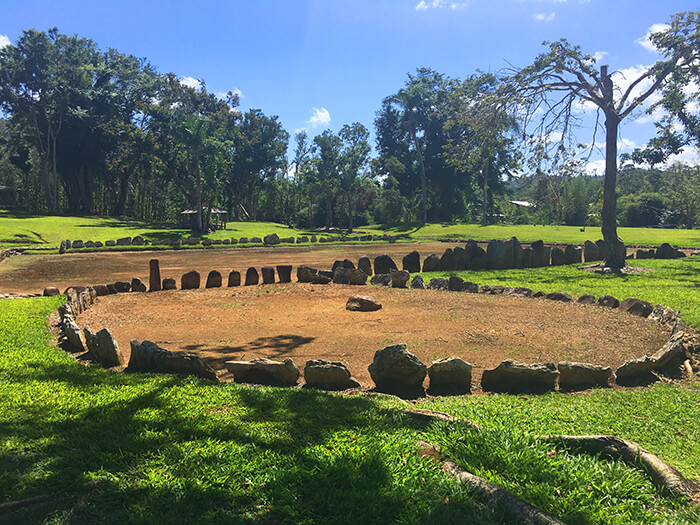 Christopher Garrick / Shutterstock
Before it was "discovered" by explorers, Puerto Rico was home to a number of indigenous tribes. They had their own art, culture, tradition, medicine and athletic games.
The Caguana Indigenous Ceremonial Center ensures that none of it will be forgotten.
Founded on 800-year-old soil, the Caguana Indigenous Ceremonial Center carefully preserves the landmarks of the area while also inviting visitors to take a walk in the shoes of the people who came before them.
Its most famous attraction is the collection of "ball courts" where the Taino people played games among large, carved stones decorated with monoliths and petroglyphs.
There's also a small museum filled with artifacts and a botanical garden where traditional Taino plants are grown.
History buffs won't want to miss the Caguana Indigenous Ceremonial Center.
The Caribbean wasn't always a boozy tourist destination, and it's important to remember the native people that nurtured the land before anyone else had even heard of Puerto Rico.
Address: Carr.111 Km. 12.4, Utuado, 00641, Puerto Rico
18. Plaza Las Americas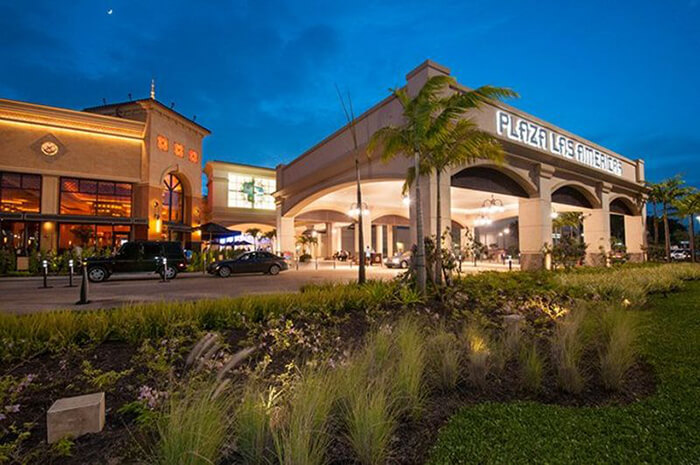 It's okay to experience a little dizziness when you walk into Plaza Las Americas.
Not only is it the biggest shopping mall in Puerto Rico, but it's also the biggest shopping mall in the entire Caribbean!
Three stories are home to everything from upscale fashion boutiques to modest phone kiosks.
There are more than 300 businesses in total, and they're spread across a staggering 2.2 million square feet of retail space.
There are stores, restaurants, offices and fountains; there's a food court filled with menus from all around the world; there's even a cineplex that runs both English and Spanish movies.
Speaking of languages, you'll find the Plaza Las Americas to be very accessible to tourists who are new to Puerto Rico.
While a lot of the signage is in Spanish, many of them have English printed right below it, and the logos of famous brands tend to be universal anyway.
If your pesos are burning a hole in your pocket in Puerto Rico, make a stop at the Plaza Las Americas.
You'll end the day with your arms filled with shopping bags and your heart filled with the joy of retail therapy.
Address: 525 Av. Franklin Delano Roosevelt, San Juan, 00918, Puerto Rico
19. Gilligan's Island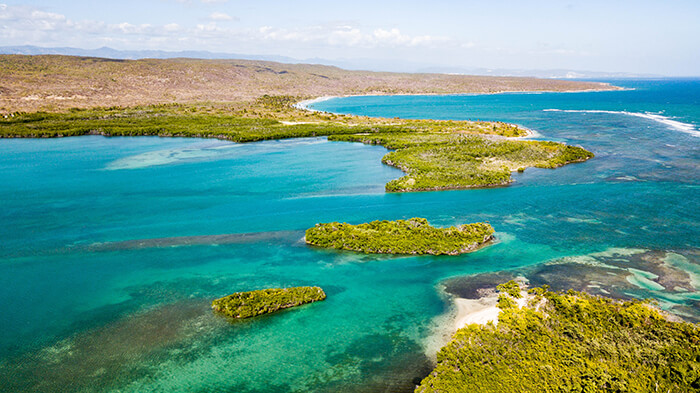 Yes, you read that correctly!
Though it's officially named Cayo Aurora, this small piece of land is more commonly known as Gilligan's Island, and it can provide a real-life taste of the tropical paradise that you saw on TV.
Gilligan's Island is one of the lesser-known islands of Puerto Rico. It's located off the coast of Guanica, a more popular beach destination, and it's quite small.
You can explore the entire thing by foot.
What the island lacks in size, however, it makes up in beauty. The waters of Gilligan's Island are breathtakingly clear, and the waves are always calm and mild.
It's one of the best places in Puerto Rico to observe marine life.
Whether you're swimming, snorkeling or kayaking, you can see every shade of the colorful fish darting below the surface.
You'll also enjoy the solitude of Gilligan's Island.
It's never as crowded as the big beaches, so you can teach the kids to swim or cuddle up with your sweetheart by the mangrove trees without any interference from loud tourists.
Take a three-hour tour with the Gilligan's Island of Puerto Rico.
You won't find the Professor or the Skipper here, but you'll enjoy plenty of other Caribbean delights!
20. San German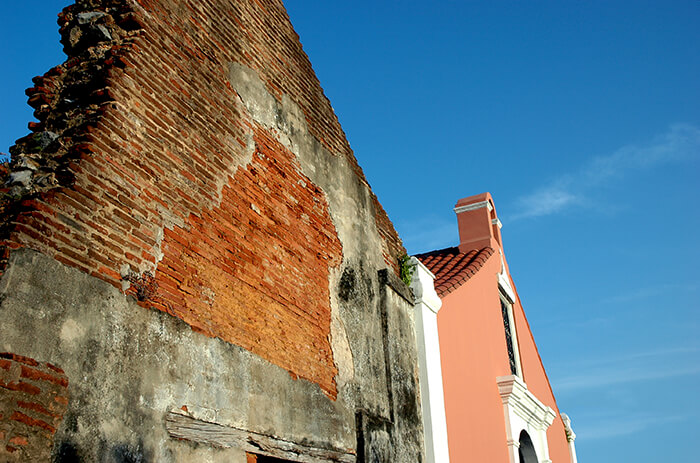 John Kershner / Shutterstock
San German is the second-oldest city in Puerto Rico, and as soon as you see its cobblestone streets and square-cut colonial buildings, you'll realize that it never really left its past behind.
Hundreds of historical sites might make it obvious, too.
San German is a premiere destination for travelers who are interested in the history of Puerto Rico.
It boasts churches, cathedrals, museums, plazas, cemeteries and cultural centers as far as the eye can see.
From preserved art collections to authentic stained glass windows that depict important religious events, San German has it all.
Another nice thing about San German is that it's very walkable.
Most of its important landmarks are within 30 minutes of each other, so you can take a stroll and visit all of the best places in a single afternoon.
San German isn't for everyone. If you're an adrenaline junkie, for example, you might want to look for more death-defying things to do in Puerto Rico.
But if you're someone who enjoys ancient scrolls and scrubbed tombstones, San German will be right up your cobbled alley.
21. Mosquito Bay
Located just off the coast of Puerto Rico, Mosquito Bay is one of the most stunning sights in the world.
It's home to thousands of bioluminescent organisms that make the water sparkle like bright blue gemstones!
The exact science of Mosquito Bay is something of a mystery, but it's thought that the organisms have a natural luminescence that thrives in the nutrient-rich waters of Puerto Rico.
There are two other bays like this around the island, but Mosquito Bay is the brightest.
You might question the wisdom of visiting places with names like "Mosquito Bay," but rest assured that the title has nothing to do with bloodsucking insects.
It comes from an old pirate named El Mosquito who used the bay as a hideout.
You won't get stung or bitten when you visit, and you'll enjoy a once-in-a-lifetime experience as you paddle through its bioluminescent waters.
The one downside of Mosquito Bay is that you'll have to paddle; swimming isn't allowed, so you'll need to take a kayak ride to get close to the sparkles.
The best time to visit is at night. The moon will light up the glittering blue waves like something out of a movie.
If you're looking for amazing things to do in Puerto Rico, put Mosquito Bay at the top of your list.
It's one of the rarest sights in the whole Caribbean, so it's worth going a bit out of your way.
22. Palmas del Mar
Are you visiting Puerto Rico for more than a weekend or spring break? Are you looking for cool places to see that won't require extensive travel away from your hotel?
You might want to consider a long-term vacation rental in Puerto Rico, and you might want to look into places like Palmas del Mar.
Palmas del Mar is a sprawling resort community that covers more than 2,500 acres.
It has all of the traditional fares like beaches, restaurants, tennis courts, golf courses and horse stables, but it also offers essentials for everyday living like schools and banks.
People aren't just tourists in Palmas del Mar. They're residents.
If you choose to join the community, you can either buy or rent from the network of vacation homes and beach villas in the area.
It's the long-term solution for people who aren't just in the Caribbean for short-time fun.
If you're looking for the best places to stay in Puerto Rico that aren't single-serve hotels, consider Palmas del Mar.
It will offer all of the amenities that you need for a great tropical trip.
23. Casino del Sol
Gambling is completely legal in Puerto Rico, and you can't throw a rock in places like San Juan without hitting a hotel or resort with a casino attached.
The only question is which casino will give you the highest chance at a jackpot!
While not the biggest or grandest building in the area, Casino del Sol has a good reputation as a gambling establishment.
It offers more than 14,000 square feet of slot machines and card tables, and that isn't even getting into its raffles, lotteries and off-track horse betting.
There's a little something for everyone no matter how they like to roll the dice.
Casino del Sol is also just a heartbeat away from the famous Picante Lobby Bar and Lounge of Puerto Rico, so when you've worked up a thirst at the blackjack table, you can step aside for a minute and enjoy a cocktail at the bar.
You might even be able to catch a night show with a singer or salsa band.
Sink your feet into the plush carpets of Casino del Sol and take advantage of the lax gambling laws of the Caribbean.
You won't be able to enjoy this experience anywhere else, so it'll be exclusive to your Puerto Rico vacation!
Address: 7012 Calle Avenue Boca de Cangrejos, Carolina, 00979, Puerto Rico
24. Cueva del Indio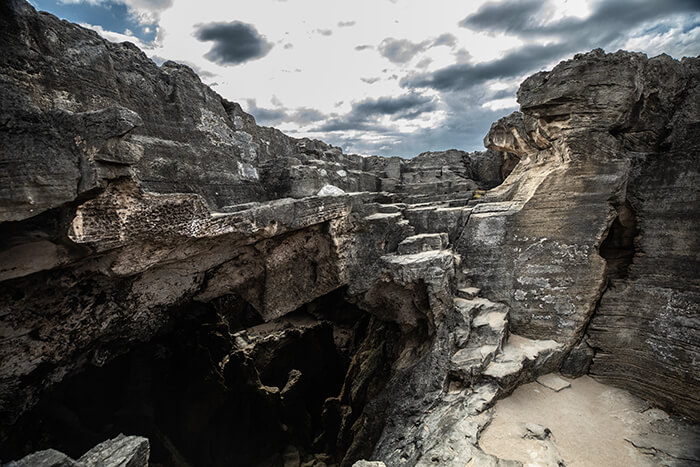 History can take many forms, including artwork carved into cave walls between the years of A.D. 1200 – 1500. This is what you'll see when you visit Cueva del Indio.
Located in La Piedras, Puerto Rico, these caves are a prehistoric rock site where history comes alive in a series of paintings, sculptures and petroglyphs.
Not only will you get to venture deep into the moss-covered tunnels that make up the cave network, but you'll also be able to look at genuine artwork left behind by the indigenous people of Puerto Rico.
Another nice feature of Cueva del Indio is that it won't cost you a dime.
It can be put on your list of "free things to do in Puerto Rico" for the days when your budget is stretching a little thin.
If you enjoy art, culture and indigenous history that dates back to pre-Columbian times, consider a visit to Cueva del Indio.
It's one of those beautiful places that has to be seen to be believed.
Address: Arecibo 00612, Puerto Rico
25. Playa Sucia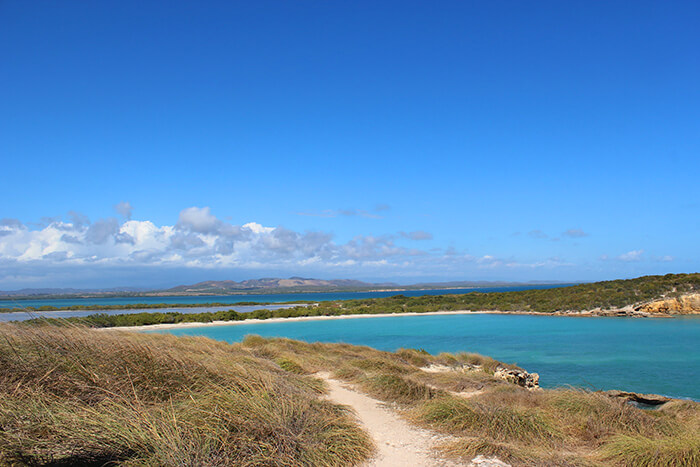 Consistently ranked as one of the best beaches in the Caribbean, Playa Sucia is so pristine that you might feel guilty about laying down your towels and drink coolers.
You'll need to get over this instinct if you want to fully experience a beautiful Puerto Rico destination!
The water is the first thing that you'll notice.
It's so clear that you can see every grain of sand between your toes, and it's perfect for swimming, snorkeling, wading, diving and paddle boarding.
There are some fun places beyond the beach as well.
A lighthouse is within walking distance, and a wildlife reserve is a short drive into southern Puerto Rico if you can tear yourself away from the water.
The single best thing about Playa Sucia, however, is its paradore.
Paradores are old-fashioned Spanish inns that will treat you like royalty, and Puerto Rico has strict guidelines to keep them authentic.
Being able to bunk in a paradore is a real treat, so it'll be the icing on the cake of your exotic beach vacation!
Another quick travel hack: "Playa Sucia" occasionally goes by the name "La Playuela," so you might see it listed differently on maps of Puerto Rico.
It's just a regional thing. It's the same beach.
26. Casa Bacardi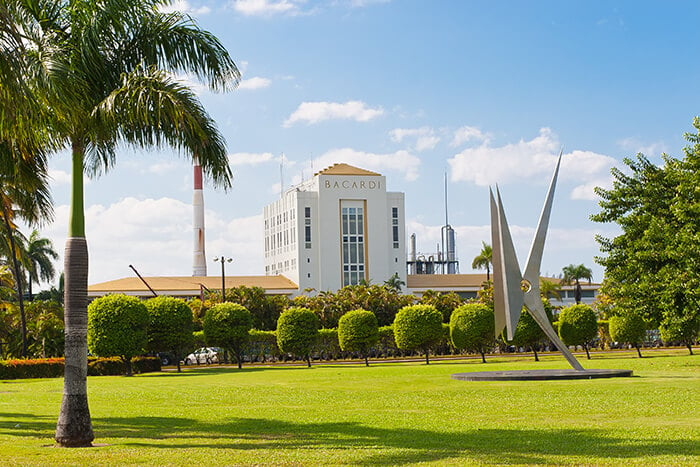 Irina Mos / Shutterstock
You aren't really vacationing in the Caribbean until you're sipping on a fruity cocktail with an umbrella stick. Fortunately, Casa Bacardi can turn these daydreams into a reality.
Casa Bacardi is the distillery of the world-famous Bacardi brand. It offers tours, tastings, mixology classes and other special events that celebrate their passion for liquor.
Visitors can take the afternoon and learn all about the secrets of a good daiquiri or the history of the mojito.
Famously, the Casa Bacardi tours will get you buzzed from the moment that you step into the building.
The first drink is complimentary, but you'll be tempted with all kinds of cocktails and coconut drinks as you complete the tour.
If you take a mixology class, you can even drink your creations when you're done!
There's no shortage of good-time drinks in Puerto Rico, but if you'd like to taste some of the very best that the island has to offer, consider a trip to Casa Bacardi.
Address: PR-165, Cataño, 00949, Puerto Rico
27. Las Cascadas Water Park
Las Cascadas Water Park used to be the largest aquatic park in Puerto Rico.
It might still hold that title, but it's hard to be sure with the rise of so many luxury attractions in the greater Caribbean area.
Either way, Las Cascadas Water Park will definitely keep you cool on a hot day.
You can splash in rides, rivers, tunnels and kiddie pools, and refreshing drinks and frozen desserts are only a kiosk away.
If you feel like testing your bravery, you can strap in for El Laberinto ("The Maze") or El Torbellino ("The Twister").
If you'd prefer something calmer for the kids, try Rio Tropical Pasivo ("The Tropical Lazy River").
Visit Las Cascadas Water Park for some good old-fashioned summertime fun.
At the end of the day, it doesn't matter if it's the biggest aquatic park in Puerto Rico.
It will still let you throw yourself down a gigantic purple water slide, and that's the most important thing.
Address: 2 Puerto Rico, Aguadilla Pueblo, Aguadilla 00603, Puerto Rico
28. Humacao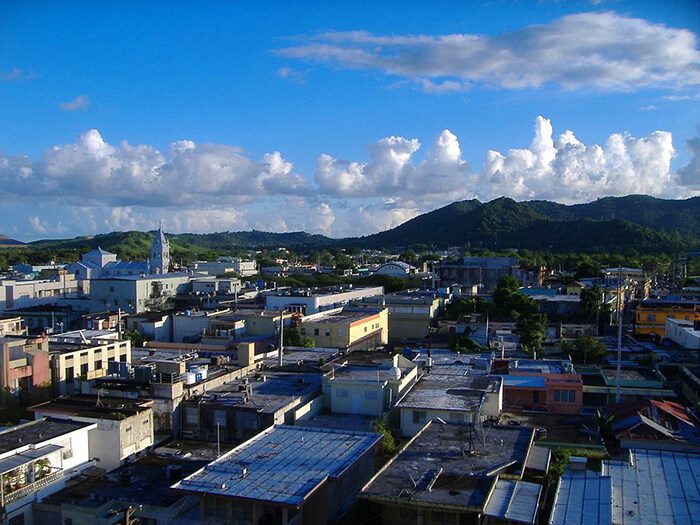 You can tour local churches and museums; you can hike to the top of an astronomy tower; you can dive into the depths of its snorkeling sites.
If you're looking to have the best time in Humacao, however, you'll wait until the festival season.
The city transforms itself every year with celebrations that draw people from all over Puerto Rico.
The Breadfruit Festival is probably the most famous.
Held every September, it celebrates the versatility of this exotic Caribbean fruit by dishing it up in every way that you can imagine.
There are savory breadfruit skewers with meats and veggies; there are tart breadfruit desserts that will jolt your tongue with every bite.
The festival will also keep you entertained with arts, crafts, games and sports that celebrate Puerto Rico.
Another big festival is the Fiesta Patronal held in December.
Originally a religious occasion, it's evolved in recent years to become a fun, festive event that includes everything from live concerts to flower parades.
If you like rubbing shoulders with partygoers in Puerto Rico, you won't want to miss Humacao.
It's a hot spot for cultural celebrations, and you might even form some new friendships that will last when your vacation is over.
29. Charco Azul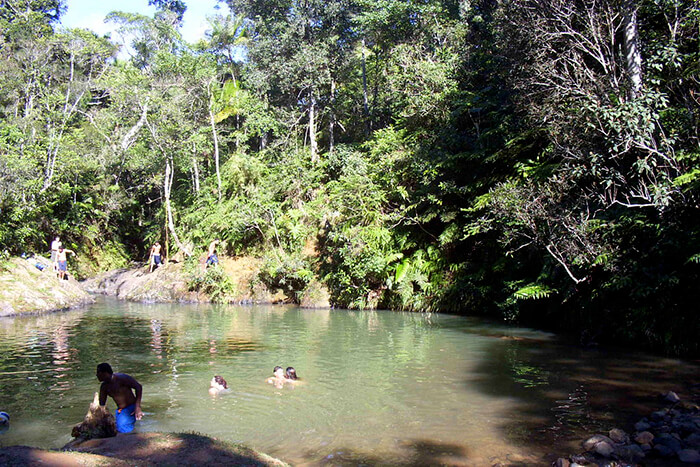 Go off the beaten path in Puerto Rico with a trip to Charco Azul.
It's located deep within a forest in the Cayey region, and you'll need to walk down several trails and across a series of bridges before you reach it.
Literally translated as "blue pond," Charco Azul offers a bit more than its name suggests.
It's a freshwater swimming hole that extends a good 30 – 40 feet across, and it can reach depths of 10 – 15 feet in the center.
You'll be able to swim, dive, float, tube and observe the fish with ease. You'll also be able to relax in a quiet, natural setting.
While it's true that Charco Azul isn't a grand destination in Puerto Rico, it's one of those beautiful and tranquil places where you can enjoy an afternoon splash without any stress.
A small waterfall will provide gentle background music as you swim, and a couple of boulders will act as diving spots if you're feeling courageous.
Many tourists can't even find Charco Azul on a map of Puerto Rico, and the locals would like to keep it that way.
If you're planning a trip to this aquatic oasis, keep it hush-hush!
30. Kikita Beach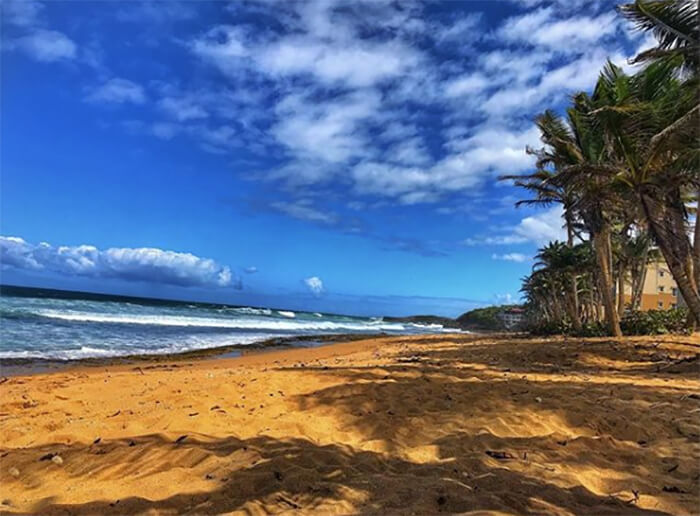 Puerto Rico is home to hundreds and hundreds of beaches, so it takes something amazing to make one shoreline stand out from the rest.
Kikita Beach has that kind of shoreline.
Known as the surfing paradise of Puerto Rico, Kikita Beach is heaven for anyone who wants to practice their aerials and alley-oops.
It's surrounded by cliffs and rocks that give it amazing waves, but the water itself is clear and mild, so it's the perfect setting for finally nailing those tricks.
Swimming is discouraged at the beach because of the choppy nature of the waves, but the rest of your family doesn't have to sit in silence while you surf.
They can explore the rocks, observe the marine life, play in the sand and eat some seafood at the local dining establishments.
Kikita Beach might be known as a surf spot, but it has other amenities to offer as well.
Are you looking for cool, natural places to visit in Puerto Rico? Consider Kikita Beach.
If you can't master a cutback there, you can't master it anywhere.
31. Hacienda Buena Vista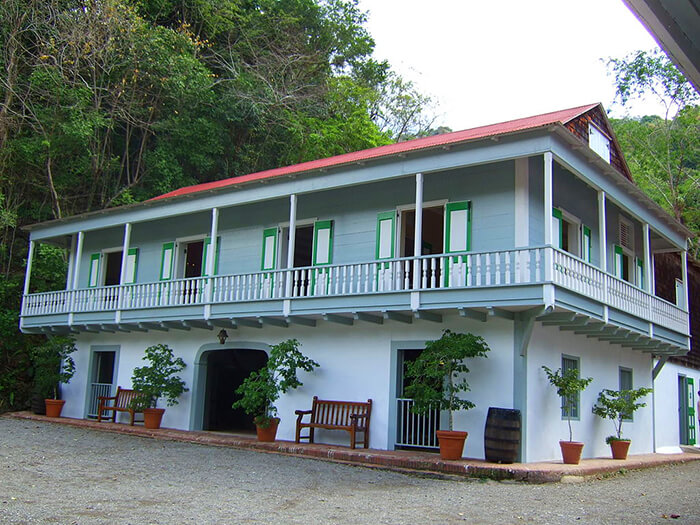 Hacienda Buena Vista is an agricultural complex built around a 19th-century coffee plantation where history, culture and java all come together in a heavenly-smelling brew.
Once upon a time, Hacienda Buena Vista was one of the most important coffee plantations in Puerto Rico.
It harvested beans that were shipped all around the world; even the Vatican couldn't get enough.
Today's coffee farms operate differently.
They tend to be impersonal, high-volume areas meant for the mass production of future lattes, and that "original touch" element has been lost everywhere except for specialty farms like Hacienda Buena Vista.
Instead of conforming to the new standard, it still operates the same old-fashioned machines that it did in 1833.
Visitors to Hacienda Buena Vista can walk the grounds, crank the machines, feed the livestock and learn more about traditional coffee harvesting in Puerto Rico.
They can also enjoy authentic, freshly-brewed Spanish coffee until they burst.
Hacienda Buena Vista is one of the best places in Puerto Rico if you need a fix.
Not only will you enjoy its brews, but you'll learn a little something about where they come from as well.
Address: Km 16.8, PR-123, Ponce, 00728, Puerto Rico
32. Pinones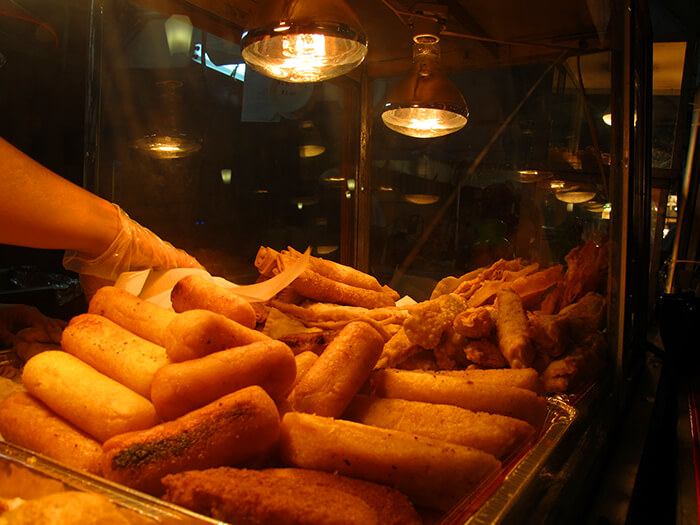 Pinones is one of the most unusual places to go in Puerto Rico.
It's not a city, and it's not really a neighborhood. It's mostly just a strip of land along a local highway where people go to eat.
What makes Pinones different from other stomach-patting places?
It specializes in chinchorros or roadside food stalls where you can find all kinds of traditional Caribbean dishes.
From sweet fried bananas to sticky rice bowls filled with pork and pigeon peas, chinchorros serve it all.
The locals have even turned them into a verb: to chinchorrear means to wander from stall to stall and enjoy various foods and snacks.
Pinones isn't the only region in Puerto Rico where you can chinchorrear, but it's the best.
It's absolutely packed with tables, chairs, grills, fire pits, smokehouses and food trucks.
You'll have your choice of menu items, and you'll get to enjoy a festive atmosphere to boot.
Consider a trip to Pinones if you're looking for memorable things to do in Puerto Rico.
You'll never forget the time that you ripped into a platter of meat skewers under a dirt-stained umbrella while little kids ran around your feet to the sounds of their grandmother's old-fashioned radio.
33. Camuy River Cave Park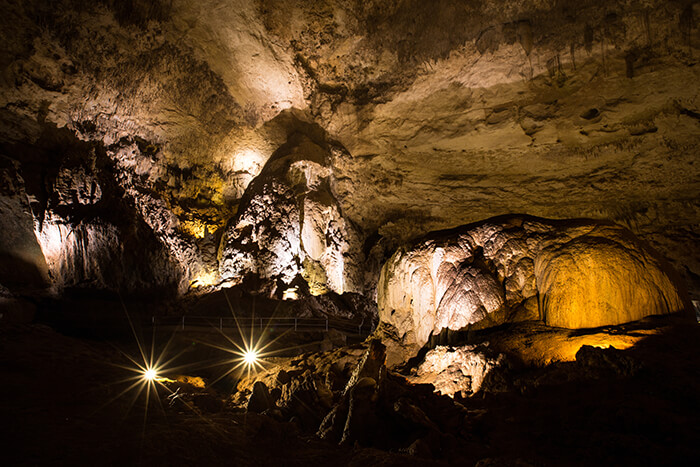 Tinapat Kotumrongsak / Shutterstock
Say goodbye to the sunlight with a trip to Camuy River Cave Park.
As the largest underground cave system in Puerto Rico, Camuy River Cave Park is one of those places that feels forgotten by time.
As you venture deeper and deeper into the complex labyrinth of tunnels, caverns and sinkholes, you'll hear the flutter of bat wings and the pitter-patter of water dripping from stalagmites and stalactites.
The sunlight will slowly fade and disappear. The rocks will become bigger than humans.
It's perfectly safe, of course; there are lights and walkways for visitors, and tour guides are everywhere to point out sights that you might have missed.
You can even take a trolley ride through the caves if you're tired or disabled. Puerto Rico is always accommodating.
The amenities don't take away from the atmosphere, however.
They don't dim the jaw-dropping beauty of an underground cave network that's more than 45 million years old.
If you want to marvel at the scenery that's straight out of Batman, consider a visit to Camuy River Cave Park.
Address: Quebrada, Camuy 00669, Puerto Rico
34. Seven Seas Beach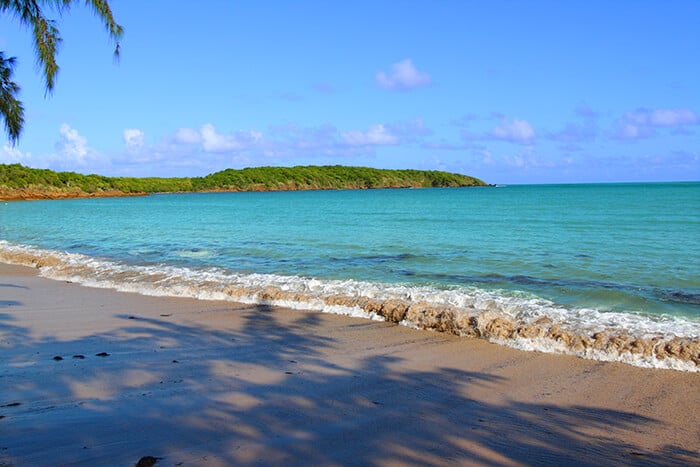 Jason Patrick Ross / Shutterstock
Located in Fajardo, Puerto Rico, the Seven Seas Beach is a great place to string up a hammock.
In addition to white sand, blue water and pink alcohol, you can also use the location as a central hub for further travel.
You see, Fajardo is a well-connected city. It's right on the eastern shore of Puerto Rico, so it's a viable launching pad to dozens of other islands and islets.
It's also the home of Puerto del Rey Marina, the largest marina in all of the Caribbean.
As for the Seven Seas Beach, it will offer tons of opportunities for water adventures in Puerto Rico.
It's only a few miles from well-known snorkeling and scuba diving sites, and it's home to cool tourist attractions such as lighthouses, luxury resorts, mangrove fields and sugar cane refineries.
You might not want to spend your entire trip at the Seven Seas Beach, but if you're just looking for good places to drop your bags before you go exploring deeper in Puerto Rico, it will serve you well.
35. Guanica State Forest and Biosphere Reserve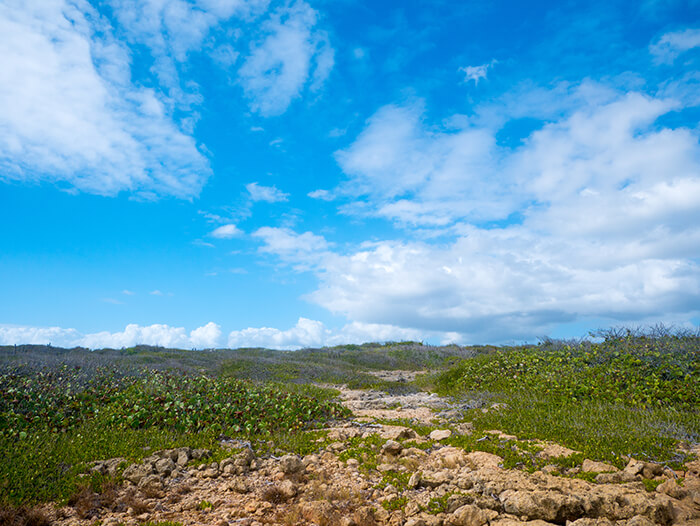 Christian Ouellet / Shutterstock
A trip to the Guanica State Forest and Biosphere Reserve is one of the most unique things to do in Puerto Rico.
It's located within the "rain shadow" of its mountainous landscape, so instead of being a humid, muggy rainforest, it's a "dry forest" that receives very little precipitation throughout the year.
What does this mean for the views?
They're still beautiful, but they look different from other nature reserves. They have a stark, craggy appearance with rocky cliffs and dry fields of cactus-like shrubs.
You might forget that you're in Puerto Rico when you're standing in the middle of a desert!
One flaw of the Guanica State Forest and Biosphere Reserve that it can get pretty hot; temperatures can climb as high as 100°F in areas without shade.
The best time to visit is during the early morning or late evening when the sun isn't blazing directly overhead.
You'll enjoy a more moderate climate, and you'll get to see the sunset over the hills as well. The glow will look different than anywhere else in Puerto Rico.
36. La Guancha Boardwalk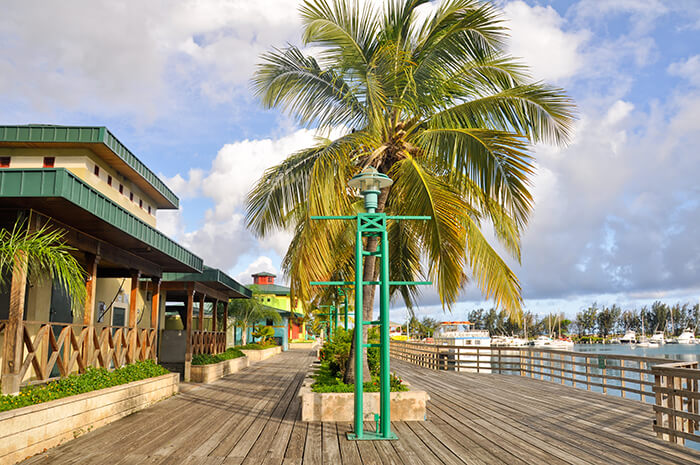 Alberto Loyo / Shutterstock
Maybe you like munching on shaved ice as you stroll down the beach.
Maybe you like playing arcade games or pushing your kids on a swing set.
Maybe you like salsa dancing with complete strangers!
Anything can happen at La Guancha Boardwalk, so it's easily one of the best places to visit in Puerto Rico.
As its name suggests, La Guancha Boardwalk is a boardwalk that faces the Caribbean Sea.
For the people just passing through, it sells snacks and souvenirs from kiosks and food stalls; for visitors who want to sit down and kick up their feet, there are bars, cafes, coffee shops and restaurants.
There are also fun, active things to do at this Puerto Rico boardwalk.
You can feed the tarpon at a special pier where they gather in numbers; you can rent a pedal boat to go exploring in the water.
You can play games at the arcade or the playground. You can watch a sidewalk artist work his magic or join an outdoor jam session with a street band.
Some boardwalks can be hit or miss in Puerto Rico, but La Guancha Boardwalk is a home run.
Whether you're looking to eat, drink, shop or just people-watch, it's one of the top things to do on the island.
Address: Calle C, Ponce, 00716, Puerto Rico
37. Cemi Museum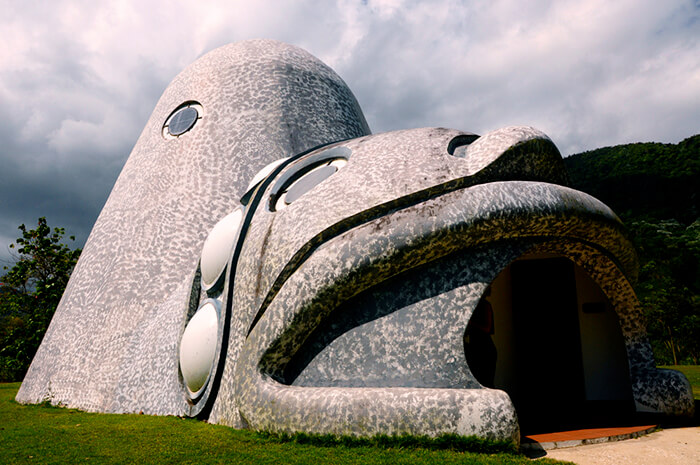 The cemi or zemi is an artifact of great significance in Puerto Rico. It refers to both the deities of the indigenous people and the spiritual objects that represent them.
They can have all kinds of faces and forms, including ones that are quite animal-like; the most important part is that they're created with reverence.
The Cemi Museum takes this idea and ramps it up to 11.
The entire building is shaped like a cemi: Its front doors open in the mouth, and visitors walk through the face and into the humpbacked, frog-shaped body.
Once inside, you'll be treated to a collection of indigenous murals and artifacts that date back centuries.
Some of the more uncommon objects include things like carved tongue depressors that were used in religious ceremonies with ritual vomiting.
The Cemi Museum is one of the more obscure destinations of Puerto Rico, but that's exactly what makes it worthwhile.
Where else can you examine vomiting instruments while standing inside of a gigantic stone god from hundreds of years ago?
The Cemi Museum is an unusual but awesome attraction in Puerto Rico.
Address: PR-144, Jayuya, 00664, Puerto Rico
38. Rincon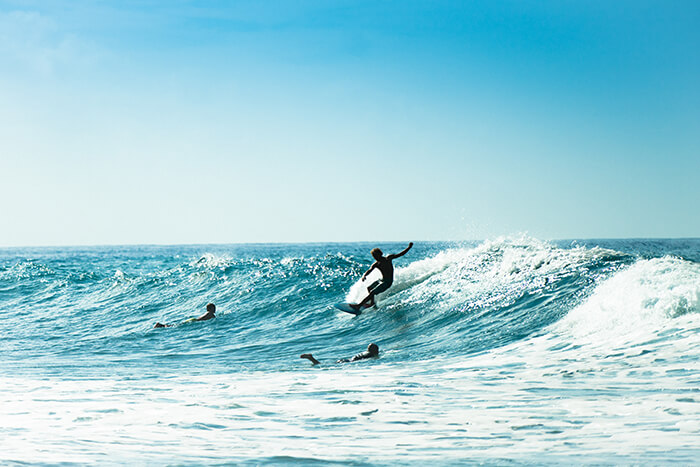 Brian P Egan / Shutterstock
Rincon means "corner" in Spanish, and the city is tucked away in the northwestern corner of Puerto Rico.
It isn't mentioned in a lot of travel guides. It isn't considered one of the major points of interest of the island.
If you like to wander off the beaten path, however, you'll find Rincon to be a hidden gem of Puerto Rico.
The major draw of Rincon is surfing.
It hosted the World Surfing Championship in 1968, and once surfers realized that they'd been missing out on the wild waves of Puerto Rico, they started flocking to Rincon in droves and never stopped.
Rincon is also a great observation spot for the annual migration of humpback whales.
The best time to visit is between January and March; hundreds of these majestic creatures will pass by the beaches of Puerto Rico as they move into different Caribbean waters for the season.
Rincon isn't one of the boisterous places of Puerto Rico. It's quiet and calm, and it will let visitors enjoy a tropical getaway without the noise and traffic of a major tourist town.
If this describes your ideal vacation, put Rincon on your list of potential destinations!
39. Santurce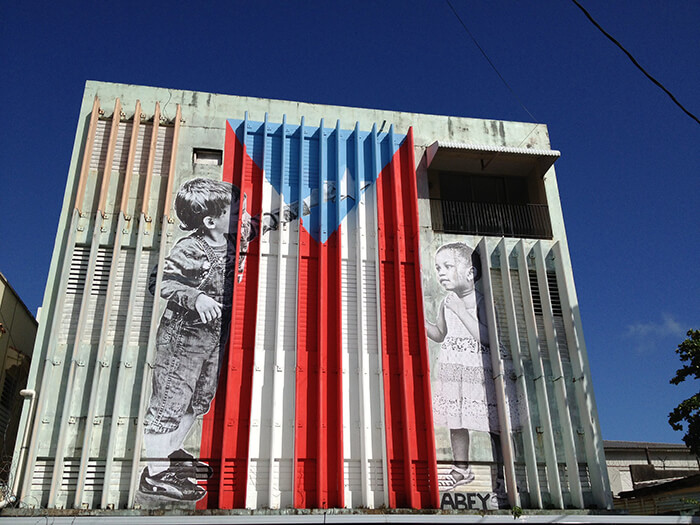 Puerto Rico is known for its crazy, colorful locations, but Santurce takes the cake.
Graffiti is sprayed on buildings and bridges with elaborate, larger-than-life murals; houses come in every shade of the rainbow.
Old shipping containers are painted with bright colors and converted into food trucks.
If it sounds trendy, you're absolutely right.
Santurce has been called everything from "a hipster haven" to "the Brooklyn of Puerto Rico," and it's known for being hip, stylish and artistic.
Things weren't always this way.
Santurce used to be a poor, unsafe neighborhood, and you can still see the remnants of harsher times in its run-down buildings and cluttered strip malls.
Travel tips often advise tourists to be careful walking around Santurce at night.
For the most part, however, Santurce has been gentrified to the point of becoming one of the major points of interest of Puerto Rico.
It's a neighborhood where art lives on the walls and bars have salsa dancers spilling onto the streets.
It's loud, happy, boozy and genuine, so it's worth a visit if you want a taste of authentic Spanish culture in Puerto Rico.
40. Ciales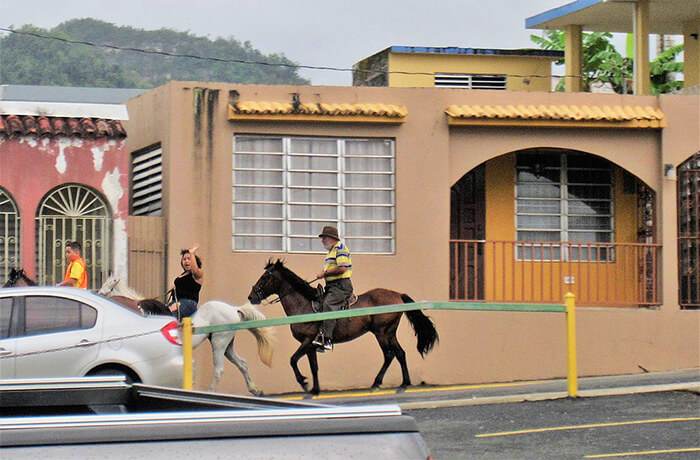 It doesn't look like much on a map, but if you're willing to peer a little closer, you'll realize that it has many neat opportunities for tourists.
For example, did you know that horseback riding is alive and well in Ciales? People ride their ponies right through the town square.
This kind of thing isn't possible in the busy, crowded streets of major Puerto Rico cities, but it doesn't raise an eyebrow in a quiet town like Ciales.
Ciales is also a nice pit stop on the way to other Caribbean adventures.
It's right on the route to the famous Yuyu Cave, and it's just a short drive from Tres Picachos State Forest where you can hike through the vegetation to reach beautiful, picturesque waterfalls.
You don't have to do wild things in Puerto Rico to have a good time.
You can enjoy your trip with nothing more than a good coffee cafe or a pet to a friendly horse, and Ciales can provide that.
It's one of the best places on the island for lazy, leisurely fun.
41. Rio Abajo Forest Reserve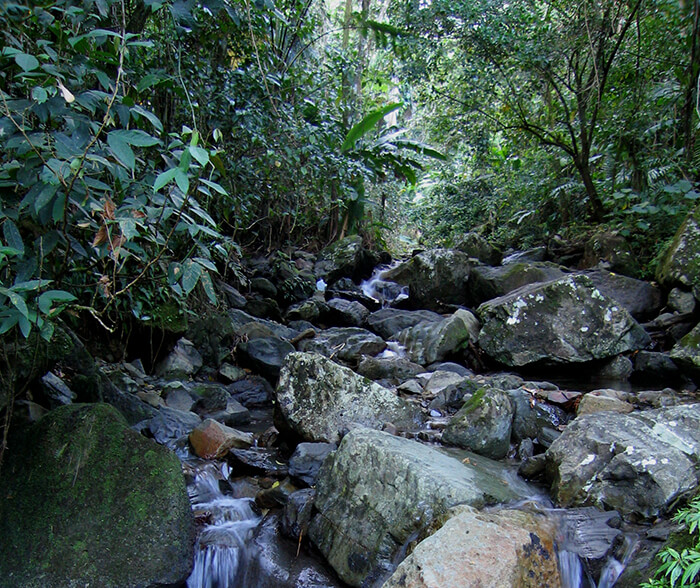 Jennifer Stone / Shutterstock
Covering more than 5,000 acres of central Puerto Rico, the Rio Abajo Forest Reserve is one of the craziest places in the Caribbean if you enjoy unusual geography and topography.
It's basically several forests packed into a single area, and depending on your compass, you might wind up in a dry cave, humid rainforest, barren sinkhole or lush ravine.
It's recommended that you hire a tour guide for your trip to the Rio Abajo Forest Reserve.
While there are some places in Puerto Rico that are safe to explore on your own, the ever-changing conditions of this particular forest can make it hard to navigate without help.
If you're willing to put in the effort, however, the Rio Abajo Forest Reserve is definitely one of the coolest places in Puerto Rico.
It's even home to several different endangered species.
Because of the diverse environmental conditions of the area, things like parrots, boa constrictors and broad-winged hawks can share the same land.
The forest is one of the only places to see these rare creatures in the wild, so grab your camera and click that shutter!
42. San Juan Catamaran Sunset Sail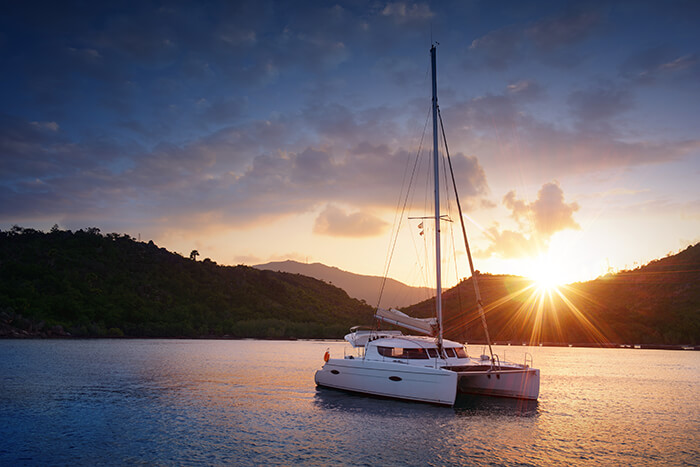 As the curtain closes on your vacation in Puerto Rico, say goodbye to the island with the San Juan Catamaran Sunset Sail.
It's the perfect way to bid adios to all of the places that have brought you joy, wonder, excitement and buzz.
You'll start your sailing adventure by boarding a 37-foot catamaran in the bay.
The captain will offer you complimentary beverages of beer, punch, sparkling wine or rum and coke.
Once you're away from the shoreline of Puerto Rico, he'll cut the noisy engine and let the sails do the rest of the work, propelling you through the wind and water as the sun sets over San Juan.
The views will be incredible.
You'll pass everything from El Morro to the Governor's Mansion, and it will sparkle with the reflection of the water and the warm glow of the sunset.
You might even spot a few dolphins swimming along the side of the catamaran.
Say a gentle farewell to your vacation with the San Juan Catamaran Sunset Sail.
It's a beautiful, peaceful activity, and it'll be the perfect way to end your trip to Puerto Rico.
Start Planning Your Trip To Puerto Rico
These are just a few ways to live it up in Puerto Rico.
Whether you're interested in thrill-seeking adventures or quiet explorations of historical sites, there's a little something for everyone on this famous Caribbean island.
If you're wondering how to plan a trip to Puerto Rico, start with these suggestions!
Source https://tourscanner.com/blog/fun-things-to-do-in-puerto-rico/
Source https://www.puertorico.com/things-to-do
Source https://www.busytourist.com/best-things-to-do-in-puerto-rico/