The 31 Best Places to Visit in Europe in December
Disclaimer: This page may contain affiliate links. If you make a purchase using one of those links, I may earn a commission at zero cost for you. Please see my disclaimer policy here. Boundless Roads is by no means liable for any purchase of tours, tickets, and any other online reservation that are made with any third-party provider.
Looking for a cool European destination for your next winter vacation? In this post, I am sharing some of the best places to visit in Europe in December.
I am sure you will find some inspiration for your next trip.
Whether you are looking for a warm winter escape in the coldest months of the year or the best Christmas Market, you want to see the Aurora Borealis or take long walks by the beach, we have got you covered.
Read on and find out what travelers share about their favorite destination to visit in Europe in December.
The header picture is courtesy of Charu from Travel with CG
Table of Contents
The Best Places to Visit in Europe in December
1. Dublin in December
Photo © Krystianna
One of the best places to visit in Europe in December is Dublin, Ireland. I studied abroad in this city in 2019, and I'm still in awe of it.
This beautiful city is highly underrated, and it's filled with kind people, lots of history, and incredible culture.
Most people opt to visit Ireland in the summer months, but the winter is magical because there are barely any tourists, the weather is superb, and there are many fun festivals.
When visiting in winter, one of the absolute best things to do is to attend the beautiful Christmas markets.
Dublin hosts these during December, and it's a great time to get super excited about the holiday season.
They also host a New Year's Festival that starts at the very tail end of December. Other fun things to do in Dublin this time of year include exploring Temple Bar (it's touristy, but it's a must), walking along the River Liffey, and touring the Guinness Storehouse.
Many of the restaurants in Dublin can be somewhat touristy, but don't worry; there are places you can go to catch up with locals, too.
The Temple Bar Pub is always overrun by tourists, so instead, go right across the street to The Old Mill. It's almost always got open seats, and the interior is a lot more quaint and charming.
It still has that classic pub feel, and the food is impeccable. For breakfast, head to Queen of Tarts Cafe which has two city locations!
Try to stay downtown to easily access Dublin's best attractions; the Fitzsimons Temple Bar is super central and within walking distance from The Old Mill, River Liffey, Temple Bar, and Queen of Tarts!
Contributed by Krystianna from Volumes & Voyages
2. Reykjavik in December
Contributed by Victoria
Reykjavik, Iceland is easily one of the best places to visit in Europe in December. After all, you can enjoy seeing the vibrant northern lights dancing through the air.
Or, book a Northern Lights Adventure Tour and see this incredible natural phenomenon from another part of the country.
Next, warm yourself up after a day spent in the cold at Iceland's newest geothermal pool, Sky Lagoon.
Alternatively, you could always go for a refreshing dip in one of the area's many hot springs, like Hrunalaug, Reykjadalur, or the iconic Blue Lagoon.
Then, when you're ready to enjoy some seasonal activities one of the best things to do In Reykjavik is to join the locals and go on a hunt for Santa Clause.
So, head downtown and see if you can spot one of the 13 holograms of Santa Clause hidden among various buildings. This event usually takes place on December 23rd since Christmas is typically celebrated on December 24th.
Afterward, enjoy some hearty seasonal cuisine during s 3-hour, Reykjavik Food Walk. Just be sure to book your spot well in advance since tickets sell out fast.
Finally, prepare to party it up on New Year's Eve in this incredible city. Not only is it the biggest party night of the year but a ban on fireworks is lifted for one week.
Therefore, you'll see a ton of wonderful fireworks displays go off at this time of year.
Contributed by Victoria from Iceland Trippers
3. Berlin in December
Contributed by Ali
Berlin can get quite cold and dark in the winter, but the Christmas markets make it all worthwhile. I look forward to December every year, despite the weather, because it's such a festive time of year.
With so many great Christmas markets in Berlin, you'll never run out of places to soak up the holiday cheer.
One of my favorite markets is the one at Charlottenburg Palace. The palace is such a gorgeous setting, and the stalls are a good mix of food, drinks, and gifts.
And don't forget to climb the stairs to the top level of the Hungarian food hut, which will give you some nice views of the palace and the market.
Another local favorite is the Gendarmenmarkt Christmas market. There's a 1 euro entry fee, but it's a small price to pay for such a pretty market.
This is one of the most beautiful squares in Berlin, and the market has a bit of an upscale feel to it while still keeping with traditions.
Berlin has lots of non-traditional Christmas markets too. There's a Nordic-themed market at Kulturbrauerei, one of my personal favorites.
You can also find a vegan market, markets that are more focused on arts and shopping, and many other types. With over 50 markets in the city, there's something for everyone.
It's easy to eat dinner at most Christmas markets, but if you'd rather eat inside, try Gaststätte Sophieneck for some German food in a tavern atmosphere.
For delicious pastries, look for Zeit für Brot, they have several locations. And for a hotel with an amazing view of the Berlin Zoo and Tiergarten park, book a "jungle" room at the 25Hours Hotel.
Contributed by Ali from Berlin Travel Tips.
4. Milan in December
Christmas in Milan – photo from Canva
The winter season in Milan is beautiful, especially at Christmas. The festive atmosphere makes the cold weather even more enjoyable. You will find all the most beautiful shops competing for the best Christmas decorations.
The Christmas tree in Piazza Duomo and Galleria Vittorio Emanuele is packed with people and their colorful shopping bags, but most of all I love Piazza Gae Aulenti.
The modern square is surrounded by contemporary skyscrapers including the famous building Il Bosco Verticale one of the most exclusive condos in Milan, and a pair of residential towers in the Porta Nuova district of Milan that contain more than 900 trees.
Il bosco vertical Milano – photo from Canva
In this futuristic atmosphere, you can enjoy walking around the Christmas market and trying local delicacies, such as different chocolates, cheeses, and curated meat among others.
But you will also find handcrafted goods and accessories for some Christmas gift ideas.
If you are visiting at this time of the year the best area to stay in Milan is definitely Brera, in the heart of Milan, where you can live the Christmas atmosphere fully.
5. Florence in December
Brunelleschi dome – Santa Maria del fiore – photo from Canvan
If you want to combine art and culture with great food and wine and a Christmassy atmosphere, you should definitely visit Florence in Italy at this time of the year.
The thriving city can be safely considered the cultural capital of Italy, the cradle of the renaissance where you can immerse yourself in the most precious works of art that have ever been created.
Visit the famous Uffizi, climb the Brunelleschi's Dome in Santa Maria del Fiore in Florence walk along the Ponte Vecchio look at the spectacular views from Michelangelo square, visit the manicured Boboli Gardens and eat in the Gourmet Market food stalls.
There is so much to do in Florence and its surroundings that you should at least spend a week there to enjoy it fully.
At Chrismas, the city becomes even more alive with Christmas music and decorations all over the city and a cheerful atmosphere.
If you don't know where to stay in Florence I have got you covered with this thorough guide to the best areas and hotels for every budget.
6. Lugano in December
Lugano Switzerland Photo ˝˝© Zoe
For a stunning and festive location to visit in December in Europe, Lugano in Switzerland is the place to be! Located in the Italian region of Switzerland, Lugano is easy to reach with a short train ride from Milan, Italy.
Lugano is not a popular destination for non-Swiss residents in winter, making it a great but very unique destination from abroad.
As a Swiss winter location, it can of course have a sprinkle of snow and low temperatures, so you need to be prepared with warm clothing.
But don't let that put you off, as the warm winter festivities are enjoyable for all ages. Lugano hosts a Christmas market in the city that has numerous stands selling local treats, festive drinks, and wintery decorations/souvenirs.
Many cafes and restaurants provide blankets and heaters to keep you warm while visiting if you wish to sit outside.
Despite the colder weather, Lugano is very highly suggested to still visit with lots of things to do.
For example, when not visiting the Christmas markets and city, you can enjoy an easy Lugano Lugano walking day trip around the neighborhoods.
Exploring also sub-neighborhoods such as Gandria or Morcote is pretty to see if you have the time. Else head to the top of Monte Brè or Mount San Salvatore for some wintery scenery from above.
Alternatively, book a visit to a local spa for some thermal massage and relaxation.
If you stay at The View Lugano hotel, their sauna is perfect for relaxing after a long day out. They also have the best service and a gorgeous dining area for a night in.
Contributed by Zoe from Together In Switzerland
7. Malta in December
If you are looking for someplace in Europe with warm weather in winter, Malta is the perfect place for you.
An island country in the Mediterranean Sea, Malta is one of the warmest places in Europe in December. Due to the Mediterranean climate, the weather in Malta remains relatively warm and dry in December, with an average temperature of around 15°C.
There are plenty of amazing historical and cultural fun things to do in Malta to make your holiday memorable.
Start your Maltese adventure by visiting the capital city, Valletta. The walled city is a UNESCO World Heritage site and the capital of Malta. Wander around the streets of Valletta to marvel at the gorgeous architecture of this historic city.
A visit to the St John's Co-Cathedral is an absolute must in the city. Founded in the 16th century, the incredibly ornate interior of the cathedral is one of the best examples of Baroque architecture in Europe.
From the nearby Upper Barrakka Gardens, admire the breathtaking panoramic view out to the picturesque Grand Harbour and the Three Cities of Malta.
Visitors gather here to watch the ceremonial gunfire that takes place daily at noon and 4 pm. Enjoy a delicious dinner with some hearty traditional Maltese food and drink in Nenu, The Artisan Baker.
Take a day trip to visit the stunning Blue Lagoons – a tropical beach paradise on the island of Comino. Also, explore the atmospheric Mdina, known as the silent city.
There are plenty of luxury and budget hotels dotted around Malta. We would recommend staying at La Falconeria Hotel, which lies very close to the Valletta city center.
Contributed by Moumita from Chasing the Long Road
8. Riquewihr in December
Photo © Laure
With its cobblestone streets and colorful half-timbered houses, Riquewihr is argued to be one of the most beautiful villages in France, and it's easy to understand why.
This little town is located in the French Alsace Region, 12 km from Colmar, and it's one of these destinations that truly come to life around Christmas.
Together with the neighboring town of Ribeauvillé, Riquewihr was the inspiration for the village in Disney's Beauty and the Beast.
So, it's no wonder that exploring its little alleys makes you fill as if you were walking through a fairy tale.
Starting from the end of November, Riquewihr will be decorated with plenty of lights, huge teddy bears, giant Alsatian gingerbread men, and more beautiful decorations.
It's the perfect place to visit Christmas markets, shop for gifts, drink Glühwein, and enjoy the town's cozy atmosphere.
One of Riquewihr's most famous hotels is Hotel de la Couronne. This authentic, family-run hotel was built in 1550, and it's located in the center of the village.
When it comes to the best restaurants, places like La Grappe d'Or and Au Trotthus won't disappoint you.
You will be able to try some of the best Alsatian food here, including choucroûte garnie and tarte flambée.
It's good to know that Riquewihr is surrounded by vineyards and other charming villages like Ribeauvillé, Hunawihr, Eguisheim, and Kaysersberg. If you have the time, these are well worth visiting too.
All in all, Riquewihr's charm and Christmas market make it one of the best places to visit in Europe in December.
Contributed by Laura from Laure Wanders
9. Athens in December
Photo © Katerina
Athens is an exciting metropolis to explore all year long. Winter is probably the ideal season to visit Athens for the fewer crowds in Plaka and the historic center, the mild temperatures, and the frequent sunny days.
In December, Athens is adorned by thousands of Christmas lights while the city's excellent dining and nightlife scenes become even more alluring thanks to the inescapable Christmas cheer.
Undoubtedly, the best thing to do in Athens in December is to visit the Acropolis. Thanks to the lower temperatures, it's easier to climb the rock of the Acropolis then and the absence of crowds will allow you to take in the beauty of this spectacular monument in a unique way.
Moreover, museums in Athens are among the best places to visit in December. Who doesn't love a warm space, filled with art and knowledge, after all?
There are a lot of museums in Athens, among which the Acropolis Museum and the National Archaeological Museum are the best for ancient history lovers. If you are into contemporary art, the Basil & Elise Goulandris Foundation stands out.
In Athens, you can find a lot of fine restaurants that feel irresistibly warm and festive in December. One of them is Ergon House in Syntagma, where you can savor superb Mediterranean cuisine and buy local delicacies at the on-site market. For traditional Greek dishes in a quaint setting, try To Krasopoulio Tou Kokkora in Psyrri.
Royalty Hotel Athens is one of the best accommodation options for those who want an elegant and comfortable hotel in the heart of the city.
Contributed by Katerina from It's All Trip To Me
10. Paris in December
Paris in Winter Photo © IlonalGnatova from Canva
Paris is magical any time of the year you visit and is a popular tourist destination all year round, but there is something so special about December.
The streets are getting lit up with Christmas decorations, and the weather is chilly, but what's a Christmas in Paris without some layers?
Visiting Paris in December presents an opportunity to do several unique activities that wouldn't be possible during other times of the year.
From admiring the perfectly decorated window displays at the city's big department stores and enjoying the Festival of Lights at Jardin des Plantes to picking up some souvenirs from the various Christmas markets, Paris becomes incredibly exciting even with an overcast.
And unlike other cities in northern Europe where December is one of the coldest months, Paris is still bearable when you dress in layers with temperatures oscillating between 4° C ( 39 °F) and 8° C (46 °F).
But when the cold gets to you, and you want to hide away, the best thing to do is to cozy up at some of its trendy cafes like Café de Flore, La Flamme, and Angelina to either warm up with hot chocolate, Vin chaud, or the winter's staple, Onion soup.
And for where to stay, you can opt for Mandarin Oriental Paris since it goes all out when it comes to Christmas decorations or Hôtel Eiffel Turenne to be close to the Iron lady.
Contributed by Esther from Dreams in Paris
11. London in December
London in December Photo © Paulina
The amazing amount of Christmas decorations, winter festivals, and one of the biggest Christmas trees in Europe, make London a top place to visit in December. With so many amazing things to do in London in winter, you will never run out of festive activities in one of the most vibrant cities in Europe.
Visit Covent Garden for its beautiful Christmas decorations and some of the most amazing bars and restaurants. You can try a delicious meal in Rules which is one of the oldest restaurants in London.
However, a walk around the most famous street in London such as Regent Street, New Bond Street, or Oxford Street cannot be missed in winter.
Admire angels and stars that hung over London's streets. Then, go Christmas shopping at Burlington Arcade which is a unique place to get presents for your friends and family.
Stay in 5-star accommodation – One Aldwych Hotel, which is nearby some of the best theatres in London. There is no better way to spend a cold winter evening than watching Christmas shows in the National Theatre or the Globe.
December is also the best time of the year to check out winter festivals such as Lightopia or Lumiere London. Incredible light installations which receive numerous awards for the best festival in the world make London the top place to visit in Europe during winter.
Contributed by Paulina from the UK Every Day
12. Prague in December
Photo © Veronika Primm
Prague's charm shines throughout the year but even more so at Christmastime. At the end of November, Christmas markets start popping up and Prague puts on a beautiful festive dress with lots of lights and sparkles. When it snows, it's pure magic.
To enjoy the true Christmas atmosphere, hang out at markets with a mug of mulled wine or hot mead and soak up the Christmassy vibes.
The Old Town Square market is the largest and the most traditional one.
It's pretty and a total must-see but if you don't like crowds, there are many smaller markets to enjoy. I personally love the Prague Castle Christmas market.
It's small and intimate and later in the day, say after 4 pm, there's hardly anyone.
Apart from enjoying Prague winter and Christmas, you should do the usual sightseeing visiting the Old Town, Prague Castle, the Charles Bridge, etc.
In winter, you may also have fun at one of the ice skating rinks around town with the most central one located at the Ovocný trh Square between the Old Town Square and Wenceslas Square.
There are many cafés to cozy up in when you need to warm up – e.g. SmetanaQ Café at the Vltava Riverbank is a great choice. The choco café "U Červené židle" (By the Red Chair) in the Old Town is a charming hideaway with excellent hot chocolate.
I can highly recommend the Mosaic House as an accommodation option with various types of rooms suiting every budget and with a location close to the city center.
Contributed by Veronika Primm from Travel Geekery
13. Lapland in December
Photo © Bradley
December can be a really great time to explore Europe, but Lapland is a particularly magical place to be during this wintry month. Christmas in Finland's northernmost region is like something out of a dream, mainly because it's where you'll find Rovaniemi, the official hometown of Santa Claus!
Great for families, couples, or even solo travelers, two of my favorite places in Rovaniemi has to be the Santa Claus village and Santa Park. Here, you can meet the iconic Mr. Claus and enroll in the famous Elf School.
Of course, when in Lapland, you should take the opportunity to hunt the Northern Lights. Your best bet is to stay far away from light pollution, such as in an igloo hotel, and a matter of patience as you wait out the night to spot the enchanting aurora phenomenon.
Staying in a snow hotel is also a must-do, and there are few things more enticing than watching the white landscape unfurl beyond your glass-domed room.
Or if you don't want to spend the night, it's also possible to just dine here during the day—still a pretty memorable experience!
Speaking of a Christmassy trip and Finland, your trip won't be complete without a dreamy husky safari.
This is the ultimate Lapland bucket list, but be sure to pick an ethical husky company. I personally recommend BearHill Husky.
Overall, Lapland has a lot to offer for visitors throughout the year, but more so in December. From Santa histories and reindeer farms to snowmobiles and polar bear zoos, there really is something for everyone.
Contributed by Bradley from Dream Big, Travel Far
14. Madeira in December
Photo © Joanna
Madeira is a fantastic destination in Europe to visit in winter. The town of Funchal, which is where most travelers will use it as a base on the island, has an average temperature of around 20 degrees in December.
There are plenty of amazing things to do in Madeira. Because the island is small, you can reach most places in around one hour – even the mountains.
Pico do Arieiro, at 1800 high, from where you can witness the most incredible sunrise above the clouds, is a mere 40 minutes away from Funchal.
In the North of the island, you will find the natural volcanic pools from Porto Moniz. You can either swim in the wild ones, or at the lido – which is much safer when the ocean is rough.
The lido is open all year round, and offers a lifeguard service, as well as changing rooms and toilets. The water is cold, but the experience is well worth it, especially when the ocean waves push you back towards the middle of the pools.
Funchal is a lovely town, with a beautiful historic old center. Here you will find two buildings that are dating from the 16 th century and are still standing.
The market in Funchal is also a great place to visit, especially in the morning when the fish vendors are bringing their catch of the day.
A great place to eat in Funchal is the Beerhouse, a brewery that serves traditional dishes and has a lovely view over the harbor. A good hotel to stay at is VidaMar Resort.
Contributed by Joanna from The World in My Pocket
Read more about Portugal in my Portugal Travel Guide
15. Hamburg in December
Photo © Rudy Balasko from Canva
If you're looking for a place to visit in Europe during December, there is no better place than Hamburg.
The major reason for this is the numerous Christmas markets located around the city; if Christmas markets are your thing, you absolutely have to visit.
Arguably the biggest and best is Rathausmarkt Christmas Market located in the shadows of the City Hall and it truly is worth spending an evening exploring. The market is open throughout the whole of December each year and is packed with stalls selling handmade toys, jewelry, and international delicacies.
Alternatively, you can wander over and around Hamburg's famous canals. Located in the Speicherstadt district, a UNESCO World Heritage site, these canals are beautiful to explore in the evening where you can view stunning architecture, museums, and much more!
If you're traveling on a budget, there is no better place to stay than Generator Hamburg. This hostel is situated just outside the city center and a three-minute walk from both the bus and train stations; perfect for getting in and out of the city.
Conversely, the Hotel Motel One Hamburg-Fleetinsel, if you're searching for a more comfortable and, aren't constrained by any budgets.
Whilst you're exploring the city, make sure to try out Groot, an authentic bistro specializing in traditional German cuisine.
Here you'll be able to choose your meat (ham, beef, or pork) along with roast or mash potatoes and cabbage.
The portion sizes are huge and it only costs €10 including a drink; well worth checking out!
Overall, the main reason you should visit Hamburg in winter is that it's a city that comes alive in the dark; the canal and buildings are beautifully lit up and it's such a calming, warm city to explore!
Contributed by Alex and Leah from Alex and Leah on tour
16. Zagreb, Croatia in December
Photo © Phant from Canva
Advent in Zagreb is the number one reason to visit Croatia's capital in December. Did you know that Zagreb's Christmas market was named the best Christmas Market in Europe for a couple of years in a row?
As soon as the 1st of December rolls around, the whole city gets a holiday makeover, food stands pop up all over the city, and the fragrant scent of mulled wine permeates the cold air.
Bundle up, and start your Zagreb itinerary from Ban Jelačić square. This central square is known as the local meeting spot. Stroll along Ilica, the longest street in Croatia, to the Funicular leading to the Upper Town.
Arrive at the Lotrščak tower before noon to witness the Grič canon firing to signify noon, a daily tradition dating to the 19th century!
Plato Gradec offers the best view of the city and the Cathedral. In December, Plato gets a special makeover making it one of the best Christmas market locations.
There is no need to look for restaurants, as most cult Zagreb restaurants will have their stand on the Market, and you can see the food! However, if you want to warm up inside, the History cafe on Tkalča walking street or Noktoruno restaurant are popular local choices!
Save visiting Zrijevac park for the afternoon. As the night begins to fall, glistening Christmas lights illuminate the trees. The highlight of the Christmas market is the ice rink on King Tomislav square.
December is a high season in Zagreb, so book your accommodation in advance! Opt for a studio apartment to get the best value for your money.
Contributed by Natali from She's abroad again
17. Nice in December
Photo © Afishman64 from Canva
Nice, France is a lovely city on the coast of the Mediterranean Sea and one of the best destinations to visit in Europe in December if you are looking for warm temperatures.
Its temperate winter climate made it famous as a winter resort town for the English aristocracy. For that reason, it is honored as a UNESCO World Heritage site.
There are many wonderful things to do in Nice. One must-do activity is to take a stroll along the Promenade des Anglais, Nice's seven-kilometer pedestrian boardwalk.
To the south, enjoy the beautiful sparkling blue waters of the Mediterranean. To the north, there are myriad tempting entertainments: restaurants, bars, museums, fancy hotels, and swanky casinos.
At the easternmost end of the promenade and the beaches, climb to the Parc de la Colline du Château to enjoy fantastic views of the beaches and the sea. Along the way, you'll find the #ILoveNice sign, with picture-perfect views of Nice!
Be sure to visit Vieux Nice, the city's historic center. Walk along the cobbled streets and do some shopping at the Marché Aux Fleurs Cours Saleya.
This outdoor market is a great place to find vibrant flowers as well as local produce and specialties.
You'll want to sample socca, a local favorite. Socca is a thin pancake made of chickpea flour, baked, then sliced into strips for snacking – try some at Chez Thérésa.
For a heartier meal, try La Rossettisserie; this rotisserie-focused restaurant pleases with roasted meats, chicken, and hearty sides. Note they're only open for dinner and closed on Sundays, so plan accordingly.
Stay at the Hôtel Nice Beau Rivage. This hotel has a great location just a block from the Promenade des Anglais, the public park of Jardin Albert 1er, and the lovely beaches of Nice.
Contributed by Lisa Garrett of Waves and Cobblestones
18. Helsinki in December
Photo © TanyaSV from Canva
There are plenty of reasons to love Helsinki in winter. For starters, the city is beautifully blanketed in snow, making it a picturesque destination for winter wonderland seekers.
And if you're looking for a festive atmosphere, Helsinki definitely delivers, with its many Christmas markets and holiday events.
But what really makes Helsinki shine in winter is its excellent food and drink scene.
From cozy cafes serving up steaming cups of coffee to Michelin-starred restaurants dishing up Nordic delicacies, there's something for every foodie in Helsinki.
One of the most unique things that you can do in Helsinki in winter is visiting the Allas Sea Pool.
It's conveniently located in the city center and is quite cheap compared to other attractions in Finland. For just 18€ you can enjoy 3h of pools and saunas.
The main pool is outdoors and it's heated to 27°C all year round. The pool has a view of the city center and the port, which is really impressive in winter.
You can swim comfortably in your bathing suit in a pool, while there are big ships breaking ice to get to the port just a few meters away.
If you wish to stay right in the city center of Helsinki, Holiday Inn Helsinki City Centre, an IHG Hotel is the perfect place.
It's located right next to the train station and is a walking distance away from all of the attractions in the city center, including shops, restaurants, museums, and the seaside.
Contributed by Una from Wandernity
19. Seville in December
Sevilla – Photo © Lunamarina from Canva
One of the best places to visit in December in Europe is the capital city of Andalucia in southern Spain, Seville.
It is not only a wonderful city to visit for its many famous attractions like the Giralda and the Moorish palace Real Alcazar.
Seville in winter is magical. The city is dotted with grilled chestnut stands on every corner, and the Christmas lights are giving that warm touch, especially in the evenings.
The streets are full of people no matter where you go, and people are generally in a good holiday mood.
The weather is wonderful with highs up to 18-20 degrees Celsius in the daytime if it is sunny that is.
Nighttime temperatures might go as low as 5 degrees Celsius, however, and even in the shade you will feel a huge temperature difference in the day, so make sure that you dress up in layers that are easy to take off and on again as you meander through one of Europe's most beautiful cities.
Venturing through Maria Louisa Park, taking pictures at the picturesque Plaza de España, and strolling along the Guadalquivir River feeling the sun on your skin is a wonderful feeling when other parts of Europe are cold and grey.
Seville is truly a good choice when looking for a city break in December.
Contributed by Linn Haglund of Amused by Andalucia
20. Tallin in December
Tallin in Estonia claims to be the first to display a Christmas tree in public and is therefore among the best places to visit in Europe in December.
Whether they are right or not, setting up the Christmas tree in Tallin's medieval town hall square remains a yearly tradition along with a lively market.
The festivities in December bring joy to the cold and dark days in Estonia's capital.
Tallinn in winter is extremely picturesque. In December the chance is high that the city is covered under a thick blanket of snow.
This makes the cobbled stone streets of the old town even more fairytale-like. If it gets too cold for you there are lots of trendy cafes and delicious restaurants to warm up.
Or you can visit one of the interesting museums.
If you are not a city person, Tallinn is still a great place to visit in December. The city is surrounded by lots of nature. Even in winter, you can still go hiking in the forests and bogs.
Not far from Tallinn you will find the Jagala waterfall which will freeze in winter and is a spectacular sight. The Viru bog trail is also great in winter when it is a frozen wonderland.
As you can see there are plenty of reasons to visit Tallinn in the cold and dark days of December. Just make sure you bring enough warm clothes and you have a wonderful time.
21. Lisbon in December
Although Portugal may seem more of a summer destination, Lisbon in Winter is kind of special with mild weather that allows you to enjoy roaming around the vibrant city and many things to do indoors in case of rain.
Make sure you go wine tasting, you check out the Mercado de Ribeira for great food, or you attend one of the winter festivals.
But most of all you will enjoy Lisbon's nightlife with colorful Christmas lights throughout the historic center and on its main squares and avenues.
The Christmas markets at Eduardo VII Park are something not to be missed, with many attractions, local vendors selling typical handicrafts and Christmas foods.
Lisbon's City Hall also organizes several activities including exhibitions, performances, and cultural programs for the entire family.
The inauguration of the Christmas lights is one of these events and it usually takes place between the last days of November and the beginning of December.
Also don't miss the dance of the famous "Nutcracker" organized by the Belém Cultural Center, among the many Christmas Concerts.
22. Lagos, Algarve, Portugal in December
Photo © Alya
Lagos is a great place to visit in December for the winter sun, empty beaches, and nice weather.
After the busy summer season, the town and the beaches get quieter and prices of accommodation and activities decrease significantly.
You don't have to plan and book your trip months in advance unless you want to spend New Year here. Lagos is famous for its fireworks. Many locals come here for the New Year's party.
The weather is pleasant. It's not as hot and dry as during the summer months, but it's still warm and sunny with little rain.
Daily temperatures are between 15°C and 20°C. Nights are quite chilly though. During the day you can enjoy outdoor activities and beaches and sit in front of a fireplace reading a book at night.
There are many great things to do in Lagos in December. Surfing is better in winter than in summer.
Porto de Mos Beach and Meia Praia are the two best beaches for surfing in Lagos. Hiking is another great outdoor winter activity.
There are several walking trails and boardwalks around Lagos that offer breathtaking scenery. Relaxing and tanning on the beach is possible in Lagos in December.
Praia Dona Ana, Camilo Beach, and Praia dos Estudantes are pefect for that.
Unlike in January and February, all restaurants and coffee shops are open in December. For a good cup of coffee head to the Coffee Studio in the Old Town of Lagos.
To get the best views of town go to Mare Restaurant. Marina de Lagos is the best place to come for a drink. Several bars offer live music on weekends.
If you want to stay close to the beach, Belmar Spa and Beach Resort at Porto de Mos Beach is one of the best hotels in Lagos.
If you prefer to stay close to the Old Town and the Marina Lagos Avenida Hotel is a good option.
Contributed by Alya from the Algarve Family
23. Turin, Italy in December
Turin is one of the best places in Europe to visit in December because it combines a city getaway with a sky holiday.
Many people don't know, but Turin was the first capital city of Italy, which means it has so much history hidden in its streets and palaces that you can stay there for days and only scratch the surface.
And Turin's strategic location at the feet of the Italian Alps makes it an excellent base for ski day trips to the snow-capped mountains.
That makes it one of the best European destinations for those who love both winter sports and cultural sites
Turin's royal palace and residences are a must-visit, and the city's interesting museums will keep you entertained and warm during the cold days. Turin's food scene is also worth mentioning.
The region of Piedmont (Piemonte) in Northern Italy is world famous for Barolo wine, slow food movement, truffles, chocolates, and mouthwatering dishes like vitello tonnato, agnolotti, pizza al padellino, and many more.
When you get tired of exploring the old town, the city parks, and neighborhoods filled with incredible buildings and unique architecture, you can go to the mountains.
There are a couple of ski resorts near Turin, most of which can be done as a day trip. In fact, you can go from Turin to Bardonnechia ski town using public transportation.
The ski resorts in Piedmont and Aosta Valley have pistes for beginners to experienced skiers and snowboarders.
Some of them will have a snow park and all the infrastructure you expect from a ski resort (restaurants, cafes, ski rentals, and hotels).
When planning your trip to Turin, remember that you can fly to Turin International Airport or one of the two airports in Milan, and from there, get a train to Turin.
The train trip takes about 1 hour, and you will arrive at Turin's central station, which is close to many hotels.
Talking about hotels, here is a guide to the best places to stay in Turin, and I can tell you that Principi di Piemonte and NH Collection Torino Piazza Carlina are two of the best hotels in the city.
Contributed by Natalie Deduck from The Best of Turin
24. Istanbul in December
Photo © Sasha
With its vibrant cafe culture, fantastic food scene, and wide range of indoor attractions that are perfect for when the temperature drops, the picturesque city of Istanbul is the ideal destination for a wallet-friendly December winter holiday.
One of the major benefits of visiting Istanbul in December is that it is low tourist season, so you can enjoy all of the most popular attractions such as The Hagia Sophia Mosque, The Blue Mosque, and The Topkapı Palace without the crowds.
As all of these attractions are indoors, you don't have to worry about getting cold or rained on.
There are also plenty of fascinating museums, underground cisterns, massive bazaars, and churches to keep you occupied!
After a long day of sightseeing, head over to one of the many Turkish baths (hammams) in the city. Having a massage, steambath and scrub is a surefire way to rid you of those winter chills.
Winter is also the perfect time to try out unique Turkish winter foods and explore Istanbul's incredible cafe scene. Istanbul is a city filled with cafe lovers and you'll find cozy and quirky cafes everywhere you look.
Pop into one that takes your fancy and order schlep, a warming traditional winter drink that's the perfect antidote to the chilly weather.
Made from milk, orchid root flour, cinnamon, and sugar, it's rich, creamy, and filling. Murat Muhallebicisi in Karaköy sells particularly good sahlep.
Another famous winter beverage is boza, a cold drink made from fermented grains and topped with roasted chickpeas and cinnamon.
The best place to try this is at Vefa Bozacısı, a historic shop that has been making boza since 1876. In winter the queues are out of the door!
Winter is also the cheapest time to visit the city: flights to Istanbul and city tours are much more affordable at this time of year.
There is a wide range of places to stay in Istanbul and in winter many hotels and apartments offer major discounts.
Louis Appartements in the historic Galata area offers cozy and comfortable rooms and a terrace with great views of the Galata Tower.
Contributed by Sasha from Mog and Dog Travels
25. Barcelona in December
Photo © Claire
Barcelona is a wonderful place to visit at any time of year, but it can get very busy. If you visit Barcelona in winter you will be able to experience this incredible city when it is relatively quiet.
From the end of November to early January, the streets are filled with colorful decorations, and Christmas Markets appear around the city, selling Catalan Christmas decorations and souvenirs, bringing festive cheer to the city.
Barcelona's climate means it stays relatively warm throughout the winter months with an average high of 59F/15°C and low of 28.2F/9°C in December, and a little colder in January.
While it can rain, it's more likely you'll get to enjoy some sunny weather – even if it is cold, a walk along the beach is still guaranteed to bring a smile to your face!
You still should plan to book tickets in advance for the top attractions in Barcelona, such as Gaudí's stunning Sagrada Familia and Park Güell, and a tour of Camp Nou and the FC Barcelona Museum.
Barcelona has plenty more fabulous museums if the weather is poor, but when it is dry and sunny you can explore on foot.
The Bunkers at El Carmel have incredible views of the city and the Mediterranean beyond and are worth the walk (or bus journey) to get up there.
As for eating, the best way to warm up in poor weather is with a cup of thick hot chocolate and churro doughnuts from Granja Dulcinea on Carrer Petrixol.
For great value traditional Catalan food, head to Taverna el Glop in Gracia, or hit the bars on Carrer del Blai in Poble Sec for a tapas crawl.
If you're on a budget Chic and Basic Born is a good value choice, or try the H10 Madison hotel, with a roof terrace overlooking the Gothic Cathedral.
Contributed by Claire from Why Visit Barcelona
26. Vienna, Austria in December
Vienna is a wonderful destination throughout the whole year, but December is one of, if not the most magical month to visit the Austrian capital.
This time is marked by Christmas markets, mulled wine, and fairytale decorations all around.
When saying "all round", this is actually serious – there are over 15 Christmas markets in Vienna in December, scattered around the city.
If you're spending a short few days here, seeing even one or two of them is enough to admire the festive atmosphere and delicious traditional snacks and drinks.
The most beautiful and recommendable Christmas markets are the one in front of the Rathaus (City Hall), the one in front of Karlskirche, and the one in front of Schönbrunn Palace.
When in Vienna, one must also try some traditional food like Viennese schnitzel or Sacher cake. One of the best places for a traditional schnitzel, which won't break the bank, is the Reinthaler – a small local restaurant, right in the heart of Vienna.
Another must-do thing in Vienna, and especially appropriate for the cold weather, is to visit the Schönbrunn Palace and the Belvedere Palace – two of the city's biggest attractions.
The Schönbrunn Palace served as the Habsburg's summer residence and one can still see the wonderful interior which has been preserved.
Belvedere Palace has been turned into an art museum, where one can see the famous painting by Gustav Klimt – The Kiss.
A recommendable hotel in Vienna is The Leo Grand, which is located right in the heart of the city.
Contributed by Lyubomira from Bulgarian On The Go
27. Gdansk in December
Photo © Anton Aleksenko
One of the best places to visit in December in Europe is the quaint Polish city of Gdansk.
During the Second World War, the city got completely bombed, in fact, point zero of the war was in Gdansk and is now a memorial site worth visiting, Westerplatte.
But there are many wonderful things to do in Gdansk as the city was rebuilt and a few of the attractions, like Neptune's fountain, were hidden during the war and the original set up again.
This, like many other attractions, is set on the Royal Way, where pastel houses line the road where kings once entered the city, welcomed by the entire population.
Gdansk in December can be snow-capped or not, but no matter what, you will have the opportunity to try numerous Polish hot drinks that are so popular in the winter months, like hot beer with fruit.
Yes, it is not for everyone. If it is not for you, hot chocolate can never go wrong, especially after a swirl at the city's skate rink.
The Christmas markets in Gdansk are also worth visiting and there are many typical Polish Christmas treats to be tested.
Stay centrally at the Celestin Residence to have walking distance to all the main attractions.
Contributed by Linn Haglund from Brainy Backpackers
28. Copenhagen in December
The birthplace of hygge, winter in Copenhagen is a cozy affair. Cafes and restaurants deck out their outdoor terraces with heating, sheepskin rugs, and blankets, so eating al fresco is a delight all year round.
Stores invite you in with their tempting window displays and approaching Christmas, the entire city has a distinctively festive feel. Head along to the Tivoli Gardens for a fun day out for all ages, with rides, markets, and shimmering Xmas trees to delight all.
For more low-key entertainment, seek out one of the city's ice skating rinks for family fun on the ice. Afterward, spas and saunas await to thaw out frosty bones.
The many and varied Christmas markets in Copenhagen are an attraction in themselves, with homemade trinkets, delightful decorations, and warming food & drink taking center stage.
And if you're lucky enough to time your visit right, you'll be able to witness the annual Saint Lucia Kayak Parade where hundreds of decorated kayaks float through the city's canals.
Copenhagen often experiences snowfall in December too, so you may be lucky enough to do all this sightseeing within a magical snowy scene.
When it's time to find sustenance, you can't beat the cakes at Sek's bakery for an afternoon pick me up, and for an after-dinner tipple, Den Vandrette is the spot to be.
At the end of the day, rest your head at the centrally located Nimb Hotel.
Contributed by Nadine Maffre from Le Long Weekend
29. Brussels in December
Are you looking for a great European Christmas vibe? While most people flock to Germany to visit the many Christmas markets, Brussels is a great alternative to travel to in December.
Aside from the regular things to see and do in Brussels, like visiting the Atomium and "Manneke Pis", the city is turned into a winter wonderland that you will surely enjoy for a couple of days.
During the day, head to Brussel's famous Christmas market. You can find around 225 chalet-style Christmas stalls covering the streets around La Bourse all the way up to Place Sainte Catherine.
Here you can enjoy mulled wine and Belgian chocolate, and try out Bûche de Noël, a traditional Belgian dessert you can find at every family's Christmas table.
As for another great December activity, Winterpop is a small pop-up winter show held on the first three weekends of December.
Here you can enjoy small concerts, Brass bands, acrobatics, performances, and art. It is held at different locations around Brussels every year so keep an eye out on their website Winterpop.
In the evenings you can take a stroll through the city to enjoy the Brussels by Light festival, which gives the city a magical touch.
Hungry? Try out some traditional Belgian cuisine at places like Viva M'Boma, Au Vieux Spijtigen Duivel, and Fin de Siècle, or try one of the many lovely vegan restaurants in Brussels.
A beer lover? Don't forget to visit De Monk, a typical brown café with a large selection of Belgian beers.
One of the best places to stay in Brussels, especially in the wintertime, is Jardin's secret.
Not only are the rooms and staff fabulous here but the hotel has a heated outside pool that is open during the winter.
Contributed by Annelies from Travelers & Dreamers
30. Bolzano, Italy in December
If you've always wanted to visit Italy in December but didn't think you'd find the European charm of other countries, consider a trip to Bolzano for the Mercatini Bolzano, Italy's largest Christmas market.
Beginning at the end of November, there are several small Christmas markets scattered around the city to enjoy.
But the largest of all is located in Piazza Walther, a sprawling square surrounded by grand European-style architecture and crowned by the Assumption of Our Lady Cathedral, Bolzano's main landmark.
But besides being known for its holiday market, Bolzano in December is full of charm for holiday shoppers and winter activities for snow lovers.
You can spend all day ducking in and out of shops in between bites of local food and steaming cups of hot chocolate.
Peter Patisserie is a perfect stop for your sweet tooth indulgence. Known for their cakes and pastries, you'll find their cafe just steps from the main square.
For traditional Tyrolean food, the bright yellow facade of Hopfen & Co.beckons you in from the cold for hearty fare and a warm lively alpine atmosphere.
There are decent ski runs just outside the city, but powder hounds should head to the nearby Dolomites or Ortler ski areas for more challenging slopes.
At the end of the day, the Hotel Grief is a perfect place to lay your head and has an ideal view overlooking the Christmas market.
Contributed by Lori from Travlinmad
31. Krakow, Poland in December
Photo © Kami
While Krakow, the second-largest city in Poland, is worth visiting all year long, there is just something magical about being there in December.
Not only the place is decorated for Christmas and you can attend the Christmas market on the Main Square but you can also join some unique Christmas activities, such as the annual Krakow Nativity Scene Contest.
The local tradition of creating spectacular, multi-story, handmade nativity scenes dates back to the 19th century.
The first contest for the most beautiful nativity scene took place in 1937 and it was a way to keep the tradition going.
The contest takes place on the first Thursday of December but afterward, you can admire the incredible works throughout the whole month in one of the city's locations (recently it was Krzysztofory Palace).
December is also a good time to do some sightseeing as the city isn't so packed with tourists and you can freely enjoy all the amazing things to do in Krakow.
And since days are shorter then you can spend the afternoons checking numerous cafes and restaurants Krakow is known for – you will find most of them in the former Jewish district of Kazimierz.
Since Krakow is a popular destination, there are plenty of accommodation options to choose from, for each taste.
The best areas to stay in Krakow are either the Old Town or Kazimierz.
Contributed by Kami from Kami and the Rest of the World
32. Hallstatt in December
Photo © Charu
If you like picturesque destinations with serene lake views, pristine mountains, and traditional architecture, you'll fall in love with Hallstatt in Austria.
Located a little over an hour from Salzburg, it is a quaint and lesser-known destination that looks like a winter wonderland in December.
One of the best things to do in Hallstatt is to stroll along the lakefront, covering the entire length of the village to get your bearings.
Being a small village, you can visit most places in Hallstatt on foot and stumble across many viewpoints on your way.
Both Aussichtspunkt Hallstatt and Badestrand are postcard perfect.
Another place to not miss in Hallstatt is Salzwelten Altaussee, the oldest working salt mine in the country. You can spend your afternoon taking a tour and learning about the history of salt production in Hallstatt.
Besides, there is also a treasure chamber, chapel, and an underground lake to see when there.
Lastly, take a cable car to Dachstein Krippenstein for the Five Fingers Viewing Platform.
You will need to hike for roughly 20 minutes to get to the platform from the cable car station, but the unobstructed view of Hallstatt, the lake, and the surrounding alps is so worth it.
Although many people visit Hallstatt for a day trip, staying there for a night or two is a must.
The Seehotel Grüner Baum and Heritage Hotel Hallstatt, located close to each other, are both beautiful lakefront properties. For dining, Zum Salzbaron at Seehotel Grüner Baum is a good choice, with delicious food and seating overlooking Hallstätter See.
The nearby Café Derbl and Simple 169 are also worth checking out.
Contributed by Charu from Travel with CG
The Best places to visit in Europe in December: final thoughts
If you are reading this it means that you found this post on the 31 Best places to visit in Europe in December interesting. I also hope you found some inspiration for your next winter vacation in Europe.
Here below you will find more articles to inspire you and offer more insights about amazing European destinations.
ABOUT ME
Hello traveler! And welcome to Boundless Roads! This is Isabella, a serious case of wanderlust! Born and raised in Italy, I have been living in Mexico for 7 years as an expatriate until I decided to leave and explore the world, starting from other parts of Mexico, with lots of bags and a camera. I have no specific travel goals if not just to travel because the journey is my destination. In Boundless Roads I share travel stories and practical information about the places I visit and the nomadic lifestyle. I hope you will join me in this exciting neverending journey that is life.
46 Places To Visit In December In The World In 2022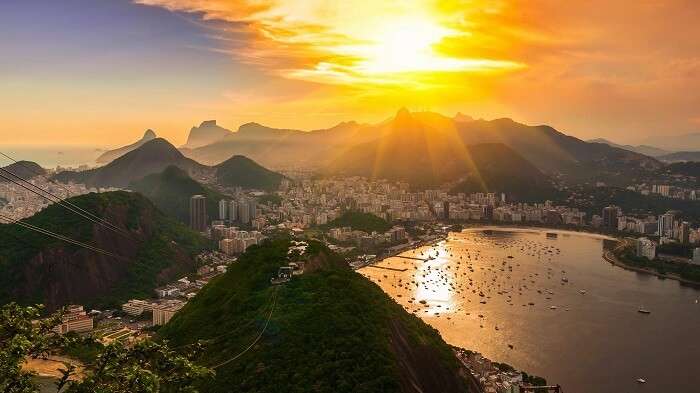 Wouldn't it be nice, if the year finished with a memorable vacation at any of the best December destinations in the world that has been on your bucket list for long? To help you realize that grand ending to this year, check out some of the best places to visit in December in the world.
The month of December, preceded by the Indian festival and marriage season, marks the beginning of a late surge of tourists scampering across the globe in search of a delightful holidaying end to their year. Therefore, all eyes go towards all the spectacular beaches, cities, and mountains that form an irresistible list of best places to visit in December in the world.
46 Best Places To Visit In December In The World In 2022
The temptation of sneaking in a week's worth of sun at a tropical paradise during the cold and harsh winter months is definitely irresistible at some of the best places to visit in December in the world. Luckily, the planet's weather system allows that during any given month of the year, there will be multiple best places to visit in December in the world that you can pick to visit.
Krabi: A tropical paradise
Cape Town: True beauty
Cancun: Mexican Pina Coladas
Maldives: Honeymooners Shangri La
Langkawi: For one-stop entertainment
La Romana: Charming coastal city
Goa: Party and beaches
Siargao Island: Tear-drop island
Bali: For an idyllic holiday
Mauritius: For endless beaches
Cusco: Historical charm
Rio De Janeiro: For peppy drum beats
Miami: Premier partying spot
Dubai: Futuristic city
Singapore: The melting pot of Asia
Sydney: Christmas on a beach
Madrid: Spanish capital of celebrations
Jamaica: For a Carribean vacation
Aswan: For a ferry cruise
Buenos Aires: Blend of Latin and European
Mexico City: For its glorious history
Cartagena: An Old Town beauty
Cairo: The Egyptian capital
Philippines: For the love of islands
Costa Rica: For sandy beaches and adventure
Chile: Enjoy the scenic landscapes
Laos: A backpacker's paradise
Cambodia: The Land of beautiful temples
Vietnam: A lost paradise
Belize: Surrounded by the blue ocean
Guatemala: For the taste of adventure and nature
Fiji: Tropical heaven on earth
New Zealand: Into the wild
Cuba: For the Latino charm
Tasmania: Wild and crazy adventures
Spain: For young and free souls
South Africa: Old world charm
Greece: Boundless beauty
Hawaii: Best beaches
Italy: A slice of medieval life
Sri Lanka: The tear-drop gem
Bhutan: The Land of Thunder Dragon
Czech Republic: The architectural marvel
Hong Kong: The shopaholics paradise
Peru: For adventure-loving couple
Uruguay: Best of South America
1. Krabi – A Tropical Paradise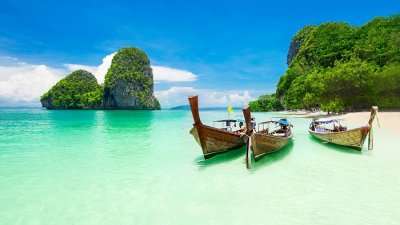 One of the first destinations that come to mind of any traveler recollecting the best countries to visit in december would be Thailand. Rarely you will a country around the world as diverse, rich, and dynamic as this one.
Krabi is one such scenic province located on the south-west coast of Thailand that is littered with gorgeous limestone mounds, white sand beaches, and aqua blue waters. The area is very famous for honeymooners, family travelers, luxury travelers, and explorers.
Places to visit in Krabi: Phi Phi Islands, Ao Nang, Ko Phi Phi Don, Ko Lanta
Things to shop: Elephant pants, soap carvings, Thai tribal handicrafts
Weather in December: The weather in Krabi in December is cool with temperatures around 30 degrees Celsius.
How to reach: Take a flight to Bangkok from New Delhi, Mumbai or Bangalore. You could either take a ferry or connecting flight o Krabi.
2. Cape Town – True Beauty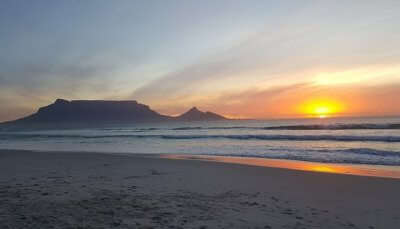 Image Source Known as the Southernmost city of Africa, Cape Town has historic significance to the growth and development of trade between Europe and Asia. If you're a fan of panoramic beaches, white sandy banks, and a vibrant nightlife scene it is the right place for experiencing one of the best places to visit in December in the world. It is one of the best places to visit in December for couples.
Places to visit in Cape Town: Table Mountain, National Botanical Garden, Robben Island, Two Oceans Aquarium, and Castle of Good Hope
Things to shop: Diamonds, leather handbags, Ardmore ceramic art, beadwork craft
Things to do In Cape Town: beach hopping, hiking to Table Mountain, wine tasting, visit Robben Island
Weather in December: Even though the temperature is around 30 degrees Celsius, it rains like crazy
How to reach: Qatar Airways and Ethiopian Airlines have flights from New Delhi to Cape Town with minimum layovers.
3. Cancun – Mexican Pina Coladas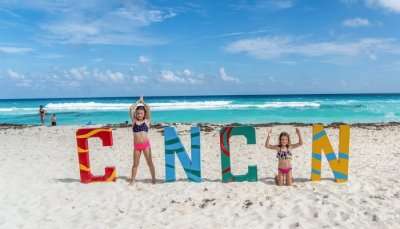 Image Credit: Mariamichelle for Pixabay Often underlined for its parties and luxurious resorts, Cancun has the capacity to surprise travelers and present a case for it being as one of the best places to travel in December on a budget. Due to its close proximity to the United States, Cancun has long been the favorite and the best destination to visit in December in world among the younger generation students and travelers that lie below the age of 30.
Places to visit in Cancun: Xcaret Park, Coba, Xel Ha Park, and Cancun Underwater Museum
Things to shop: Sombrero, Mayan jewelry, silverware, weaved baskets
Things to do In Cancun: Beach hopping, swim in an underground river, zip-lining, visit Chichen Itza, ATV rides
Weather in December: The weather is pleasant with temperatures ranging between 20 to 28 degrees Celsius.
How to reach: Lufthansa and Air Canada have flights from New Delhi to Cancun with stoppage on the way.
4. Maldives – Honeymooners Shangri La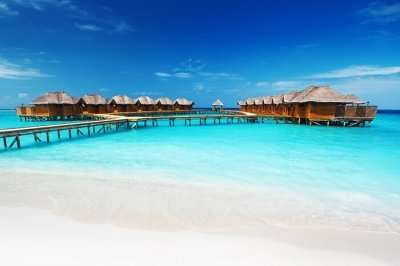 A swansong for honeymooners and travelers in search of a romantic vacation, Maldives has carved an undeniable for itself in luxury travel. The small islets, incredible resorts, aqua blue water, and pristine beaches make Maldives as a strong contender for best places in the world to visit in December.
Places to visit in Maldives: Male, Maafushi, Addu City, Fulhadhoo, Fulidhoo
Things to shop: miniature boats, soap and bathing products, mats,
Things to do: Snorkeling, Overnight stay in a water villa and dine at an underwater restaurant.
Weather in December: The temperature lies between 25 to 30 degrees Celsius but it is also the rainiest month in the Maldives.
How to reach: You can take a direct flight from New Delhi to Maldives.
5. Langkawi – For One-stop Entertainment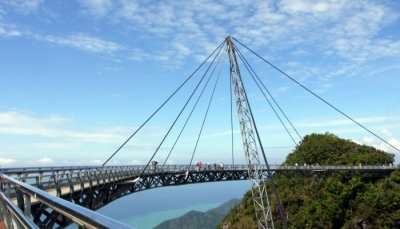 Image Source A scenic archipelago of 104 islands, Langkawi is Malaysia's answer to Las Vegas and Macau. Despite receiving a huge amount of tourists of all ages, gender, and nationality- there is a universal agreement among travelers for a fact that adventure and luxury combined can be experienced best in Langkawi that happens to be the top countries to visit in December.
Places to visit in Langkawi: Langkawi Cable car, Payar Island, Art Paradise in Langkawi, and Pantai Cenang Beach
Things to shop: jewelry, cosmetics, handbags, electronic items
Weather in December: The temperature in Langkawi in December lies between 25 to 30 degrees Celsius.
How to reach: Malaysia Airlines, Singapore Airlines have flights from New Delhi with stoppage in Kuala Lumpur.
6. La Romana – Charming Coastal City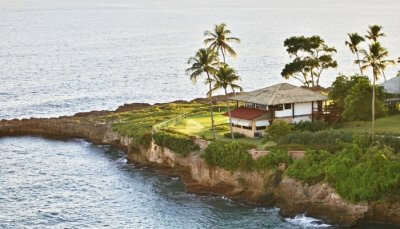 La Romana is a gorgeous city on the Caribbean coast of the Dominican Republic. The place is known for its picturesque and affordable beaches. The natural beauty of this place and the amazing weather during the last month of the year makes it one of the best places to visit in December in the world with family. The weather during this time is moderate. La Romana is a great place to shop on the island, especially for crafts work.
Places to visit in La Romana: Altos de Chavón, Teeth of the Dog, Dye Fore Golf Course of Casa de Campo, Playa Caleta
Things to shop: Dominican coffee, Amber and Larimar jewels, faceless doll ornaments
Weather in December: The temperature ranges between 19 to 30 degrees Celsius making it an apt time to plan a trip to La Romana in December.
How to reach: There are no direct flights from India to La Romana or any other airport in Dominican Republic.
7. Goa – Party And Beaches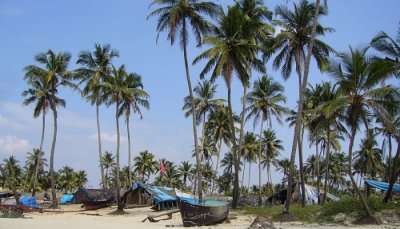 Goa experiences moderate weather conditions during the month of December. The average temperatures range from 22 to 33 degrees. Also, this is the month when the biggest festival, the Sunburn Festival is organized in Goa. Make sure you visit the 'Queen of Beaches' in Goa, Calangute Beach. Also, visit Palolem Beach which is one of the most popular beaches among tourists.
Places to visit in Goa: Palolem Beach, Patnem Beach, Colomb Beach, Aguada Fort, Basilica of Bom Jesus
Things to shop: Sarongs, pheni, cashew nut, spices, kokam
Weather in December: December is the perfect time to take a trip to Goa as the weather is amazing.
How to reach: Goa has flights from all the major cities in India.
8. Siargao Island – Tear-Drop Island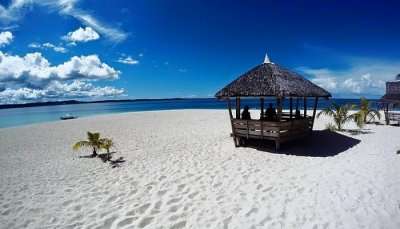 This is one of the most beautiful places in the world to visit in December. Siargao Island in the Philippine sea has is a unique shape of a tear-drop. The island is about 437 square kilometers long. Enjoy pristine sand-beaches and azure waters on this island. The weather in the region during December is dry, but good enough to explore this lovely island. Much loved destination by surfers, enjoy this water adventure sport on the popular wave 'cloud-9'.
Places to visit in Siargao Island: Guyam Island, Daku Island, Cloud 9 Surfing Area, Dedon Island Siargao Inc.
Things to shop: Chocnut, Pulvoron (a local sweet),
Weather in December: 24 out of 31 days experience rainfall while the rest seven remain dry.
How to reach: To reach manila, you will have to take a connecting flight from Singapore or Kuala Lumpur. Manage your transport to the island from Manila.
9. Bali – For An Idyllic Holiday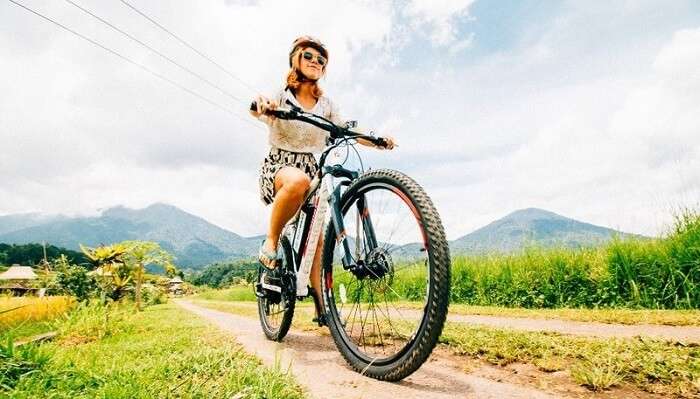 Bali, as they say isn't a destination but a state of mind, and a pretty great one indeed. Bali, an island in Indonesia is one of the best December destinations in the world and if you are wondering about when to visit, then December is a great month to head to this paradise. The luxurious beach resorts and romantic villas make it an ideal honeymoon destination. An island to both relax and have an adventure, Bali is a complete package in itself, and one of the top countries to visit in December.
Places to visit in Bali: Ubud, Kuta, Nusa Dua
Things to shop: Bali batik, coffee and chocolates, wood figures and handicrafts, woven bags
Weather in December: The best time to go to Bali is in December are the weather is amazing
How to reach: Bali has regular flights from various cities in India.
10. Mauritius – For Endless Beaches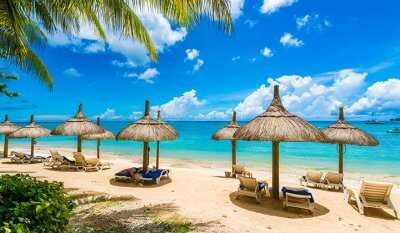 Another top honeymoon destination of the world, Mauritius is known for its pristine beaches. An island nation in East Africa, Mauritius is an epitome of beauty and what makes it one of the places to go in December in world is the complete holiday experience. Mauritius has a lot of luxurious resorts and hotels for accommodation. The sandy beaches with turquoise clear waters, make Mauritius one of the best and safe places to travel in December.
Places to visit in Mauritius: Black River Gorges National Park, le aux Cerfs, Seven Colored Earth
Things to shop: Phoenix beer, rum, dodo artefacts, colored earth
Weather in December: The month of December is the best time to take a trip to Mauritius and enjoy open skies and sunshine
How to reach: There are regular flights from New Delhi, Mumbai, and Bangalore to Mauritius.
11. Rio De Janeiro – For Peppy Drum Beats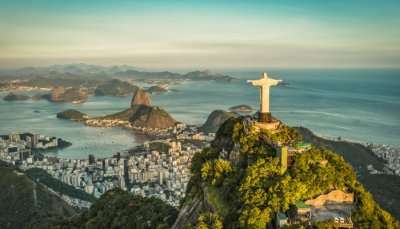 Rio De Janeiro, the capital city of Brazil, is arguably the most vivid, colorful, and energetic city of the world. Indulge yourself in the ever-present carnival aura that the city is made of. Along with your loved one, you can experience some of the best sightseeing places at the heart of samba land. It is one of the best places to visit in December outside India.
Places to visit in Río De Janeiro: Christ the Redeemer, Copacabana Beach, Sugarloaf mountain, Maracaibo, and Ipanema Beach
Things to shop: beachwear, hammocks, dry-cure cigars, Brazilian ceramics
Weather in December: The temperature lies between 23 to 29 degrees Celsius
How to reach: Air India and Ethopian have connecting flights from New Delhi to Rio de Janeiro with multiple stops on the way.
12. Miami – Party Central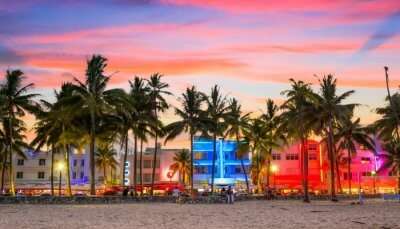 In the list of places to visit in December in the world, they don't come more iconic and well-known than Miami. Hundreds of songs, movies, and TV shows have sung praises of the palm trees, evergreen weather, eccentric people, and lavish lifestyle that is no less than a dream for a common man. It is one of the best warm places to visit in December. It is one of the best places to visit in December in Europe.
Places to visit in Miami: Miami Seaquarium, Vizcaya Museum and Gardens, Lincoln Road, and Coral Castle
Things to shop: Cigars, local jams, keylime products
Weather in December: The temperature in Miami is between 19 to 23 degrees Celsius
How to reach: You could take a connecting flight to Miami from Delhi or Mumbai.
13. Dubai – Futuristic City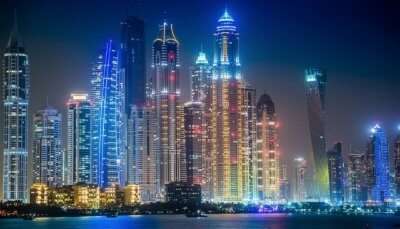 Image Source A classic story of an oasis in the desert can be seen realized in Dubai. In a desert that stretches endlessly for thousands of miles, there has been an ultra-futuristic city like Dubai built to flex the financial muscle of the royal Arab sheiks. Home to the world's tallest building, the fastest Rollercoaster, and world's biggest water park, Dubai is an irresistible dream vacation for all travelers who love an adventure.
Places to visit in Dubai: Burj Khalifa, Desert Safari, Gold Souk, Palm Jumeirah, and Wild Wadi Waterpark.
Things to shop: Perfumes, oudh, dates, pashmina gold, and electronics
Weather in December: The temperature in Dubai lies between 16 to 26 degrees Celsius.
How to reach: There are direct flights to Dubai from major cities in India.
14. Singapore – The Melting Pot Of Asia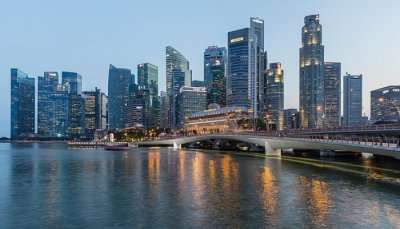 Image Source If ever someone had to summarize Asia in one city, it had to be Singapore. The roots of the city originate from an amalgamation of cultures from all over Asia to morph into a modern society. It is one of the best places to visit in December in Asia.
Travelers can enjoy a host of entertainment parks, theme parks, sounds and lights, shopping areas, and delicious cuisines from all around the world.
Places to visit in Singapore:Sentosa Island, Gardens by the Bay, Merlin's fountain, and Little India.
Things to shop: orchid perfumes, minitaure Merlions, coconut jam, laksa paste
Weather in December: The weather is pleasant with temperatures lying between 25 to 31 degrees Celsius
How to reach: You will find multiple airline flying on the route to Singapore and India.
15. Sydney – Christmas On A Beach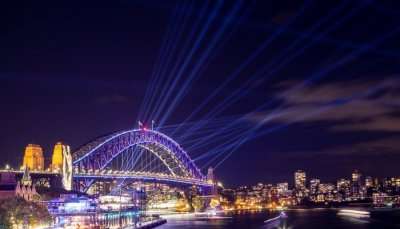 Image Credit: Squirrel_photos for Pixabay One advantage of traveling to Australia in the month of December is that you get to experience this beautiful summertime weather. With a thriving immigrant population, Sydney adds a tinge of cultural dynamism and cosmopolitan vibe to its society. Visit some iconic monuments, world-class restaurants, and scenic sightseeing places that will vindicate your decision on visiting one of the best place to visit in December with family. It is one of the best places to visit in December out of India.
Places to visit in Sydney: Sydney Harbor Bridge, Opera House, Bondi Beach, and Taronga Zoo.
Things to shop: Emu oils, opla, Ugg boots, Macadamia nuts
Weather in December: It is not as hot as other parts in Australia with temperatures between 18 to 25 degrees Celsius
How to reach: There are direct flights from New Delhi and Mumbai to Sydney.
16. Madrid – Spanish Capital Of Celebrations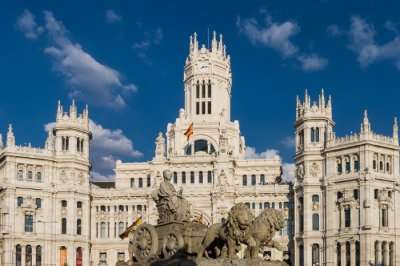 Imagine the signature brick streets the capital city, Madrid, illuminated and decorated to ooze festive vibes. Madrid is a city full of madness and spirit. Famous for its Royal Palace, Prado Museum, medieval castles, cheesy – herby cuisine and carnivals, there is no chance of falling short of plans. December is a great time to be here because the temperatures get cooler, unlike the hot weather that prevails throughout the year.
Places to visit in Madrid: Plaza Mayor, Central Madrid, Museo Nacional Del Prado, Buen Retiro Park are some of the most popular places to visit
Things to shop: Churros, Shawls, thimbles, Majórica Pearls
Weather in December: It gets cold in Madrid in December with temperatures between 4 to 10 degrees Celsius.
How to reach: New Delhi, Mumbai, and Bangalore have direct flights to Madrid, Spain.
17. Jamaica – For A Carribean Vacation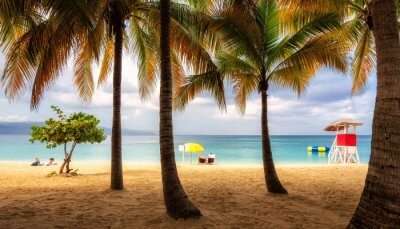 If you are in the mood for a tropical beach holiday, there is no better place than Jamaica. Sip pina coladas and margaritas by the beaches in Jamaica and enjoy reggae music. It is best known for adventure, nightlife, and wondrous flora and fauna. Plus the weather in December is warm and sunny making it perfect to escape the winter chill in India. Do not forget to visit the Nergil Beach which is like a jewel to its crown. Enjoy the bamboo raft ride and lush vegetation of the country.
Places to visit in Jamaica: Doctor's Cave Beach, Montego Bay Cruise Port, Rastafari Indigenous Village
Things to shop: Blue mountain coffee, white rum, wooden bowls, wooden carvings
Weather in December: December is the time when Jamaica receives the least rainfall making it a great time to plan your trip
How to reach: You will have to take a cruise ride from the neighbouring countries to reach Jamaica.
18. Aswan – For A Ferry Cruise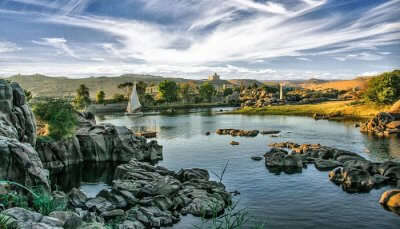 Egypt, being a desert country, the weather during December will remain dry, sunny and warm. But the temperatures are not in extremes and which makes it one of the best places to visit in December around the world. Aswan is a beautiful city located in this ancient country of Pharaohs. Set on the River Nile, this place has many archaeological sites within its boundaries. December is a great time for a ferry ride that happens to be ine of the best things to do in Aswan and enjoy the charming views of the city.
Places to visit in Aswan: Unfinished Obelisk, Nubian Museum, Mausoleum of Aga Khan
Things to shop: Nubian skullcaps, Aswan silk, lamps
Weather in December: The temperature lies between 12 to 25 degrees Celsius
How to reach: AirIndia and EgyptAir have connecting flights to Aswan from New Delhi as cheap as INR 60,000. Prices are subject to change.
19. Cusco – Historical Charm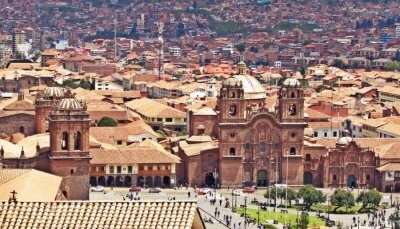 This city in Peruvian Andes is known for its archaeological remains from the Inca Empire to which it served as a capital. Cusco is also popular for the marvelous Spanish colonial architecture. This UNESCO World Heritage Site has fascinating streets through which you can take walking tours to explore the city. Visit Cusco during December will bring you the chance of witnessing its beauty enhanced by the wet season. This is what puts Cusco among the places to visit in December around the world.
Places to visit in Cusco: Sacred Valley, Saqsaywaman, Qorikancha, Tambomachay
Things to shop: Chullo, Alpaca clothing, paintings
Weather in December: The temperature lies between 7 to 20 degrees Celsius with 13 days of rainfall.
How to reach: There are multiple airlines offering connecting flights to Cusco from New Delhi.
20. Buenos Aires – Blend Of Latin And European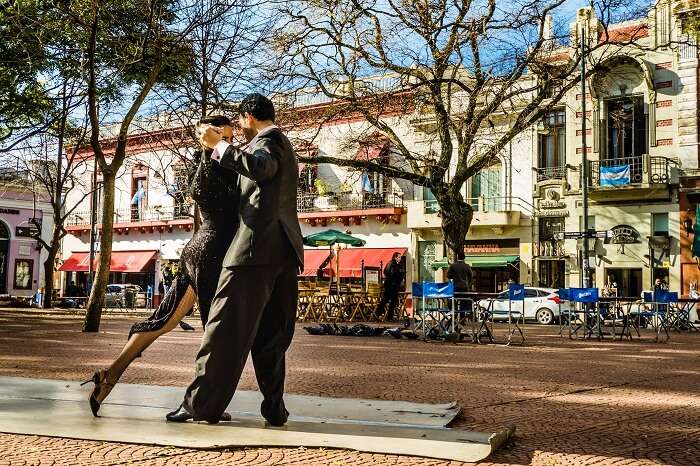 The capital city of Argentina is another city destination to visit in December. With a beautiful blend of Latin with European, it is quite a touristy town. This cosmopolitan hub often comes across as a concrete jungle, but if delved deeper, it has its own share of history and charm. Walk down the streets of the city and marvel at the beautiful old buildings here.
Places to visit in Buenos Aires: Recoleta Cemetery, Casa Rosada, Teatro Colón
Things to shop: Dulce de Leche, knives, Mate set
Weather in December: The temperature lies between 19 to 28 degrees Celsius with 8 days of rainfall
How to reach: There are multiple flights from New Delhi to Buenos Aires with layover in one or sometimes two cities.
21. Mexico City – For Its Glorious History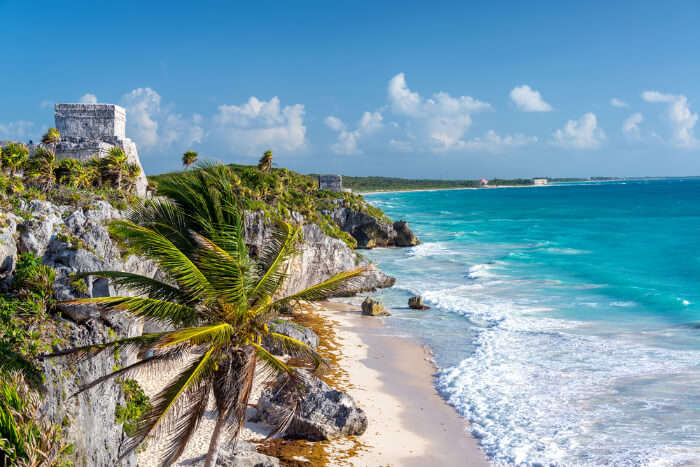 If one is looking for city destinations, then another amazing place to visit in the world in December is the capital of Mexico, Mexico City. Mexico City is mesmerizing for not just one, but for reasons too many. Known for its scenic beauty, it has both pristine beaches and glorious heritage. December is a great time to head here as the weather is both dry and mild. The coastal areas are comparatively warmer than inland areas.
Places to visit in Mexico City: Chapultepec Park, Metropolitan Cathedral, and the National Palace
Things to shop: coffee, chocolate, Talavera pottery, tequila
Weather in December: The weather is pleasant with temperatures between 24 to 28 degrees Celsius
How to reach: You will have to fly to the US and then take a connecting flight to Mexico city.
22. Cartagena – An Old Town Beauty
One of the first Spanish colonies on the continent of America, Cartagena has come a long way. Facing the Caribbean Sea, situated on Colombia's northern coast, it is a touristy town. Pretty crowded during the December holidays, this is when this city sees the most number of tourists. With a number of luxurious hotels and chic cafes, it is a great place to visit in December.
Places to visit in Cartagena: Castillo de San Felipe de Barajas, Palace of Inquisition, Las Bóvedas
Things to shop: Mochila Shoulder Bag, Colombian Coffee, rum, beachwear
Weather in December: The temperature lies between 25 to 30 degrees Celsius in Cartagena in December.
How to reach: Take a connecting flight to Cartagena from New York or Fort Lauderdale.
23. Cairo – The Egyptian Capital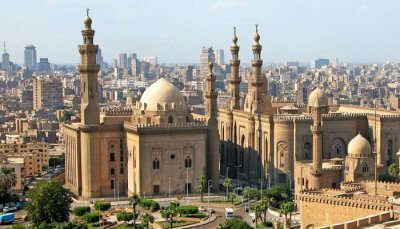 If you want to escape the biting cold weather in North India, plan a vacation to Egypt. Not only will you get to soak lots of Vitamin D but also get to witness the Pyramids of Giza and River Nile this place is famous for.
Places to visit in Cairo: Giza Necropolis, Khan el-Khalili, Pyramid of Djoser, Egyptian Museum
Things to shop: Handcrafted metal works, hookah, incense
Things to do In Cairo: Camel safari, scuba diving, adventure sports
Weather in December: Egypt remains sunny and dry throughout the year since it is a desert area.
How to reach: You will find direct flights from Mumbai to Cairo.
24. Philippines – For The Love Of Islands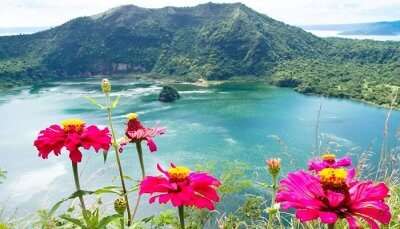 The reason why the Philippines is so popular among tourists is the 7100 islands it has in its kitty. Explore the staggering beauty of this place and immerse in the unique island experiences. Boracay Island in the Philippines are a must-visit on your vacation.
Places to visit in Philippines: Boracay, Chocolate hills, Panglao Islands, Mactan, Siargao Islands
Things to shop: Souvenir shirts with tropical prints, dried mangoes, San Miguel beer, traditional accessories
Things to do In Philippines: Surfing, island hopping, sunbathing, try delicious island cuisine
Weather in December: There are no spells of rainfall. So, the weather is usually dry.
How to reach: You will have to take a connecting flight from Singapore, Bangkok, or Kuala Lumpur to Manila, Philippines.
25. Costa Rica – For Sandy Beaches And Adventure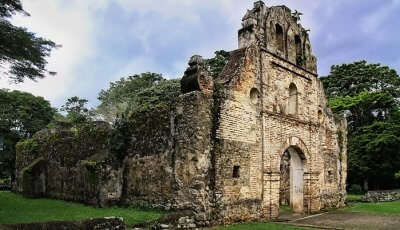 A country in Central America, Costa Rica is famous for its sandy beaches, volcanoes, and rich biodiversity. After all, one-fourth of the country is covered with dense jungles that are home to endangered wildlife.
Places to visit in Costa Rica: San Jose, Monteverde, La Fortuna, Tamarindo, Jaco
Things to shop: Jewelry, gourmet coffee, handcrafted shoes, natural beauty products, artwork
Things to do in Costa Rica: Visit Manuel Antonio National park and Monteverde Cloud Forest Reserve, hit the beaches,
Weather in December: Costa Rica observes rainfall throughout the year but December is the best time to visit this country
How to reach: There are flights from New Delhi, Ahmedabad, and Mumbai to Costa Rica airports in San Jose and Liberia.
26. Chile – Enjoy The Scenic Landscapes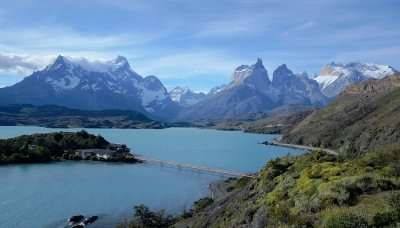 You may not even think about taking a trip to Chile but you should definitely consider this beautiful Latin American country for the love of the scenic landscapes and unique cultural experiences. Valparaiso and lake District are two of the must-visit places in Chile.
Places to visit in Chile: Santiago, Easter Island, Valparaiso, Torres del Paine National Park
Things to shop: Chilean wine, Huaso – Chilean cowboy outfit, Rapanui, Copper art and jewelry
Things to do In Chile: Trekking, rafting, sandboarding, shopping, enjoy Chilean food
Weather in December: The weather in Chile in December is dry making it a perfect time to visit this place.
How to reach: It is not that easy to reach Chile from India. You will have to make multiple stops before you arrive in Chile.
27. Laos – A Backapcker's Paradise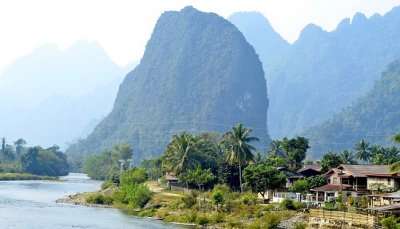 Sharing its borders with Vietnam and Cambodia, Laos is one of the most popular places for backpacking. People generally cover these three destinations together. Laos is famous for laidback life and abundant nature. Luang Prabang is one of the most famous towns in Laos
Places to visit in Laos: Vientiane, Luang Prabang, Vang Vieng, Pakse, Phonsavan
Things to shop: Phaa sin – a traditional Laos skirt, coffee, handicrafts, shawls
Things to do in Laos: explore night markets, sunset cruise in the Mekong River, visit Kuang Si Falls
Weather in December: the weather in Laos in December is perfect to take a vacation
How to reach: There is a direct flight from Kolkata airport to Luang Prabang.
28. Cambodia – The Land Of Beautiful Temples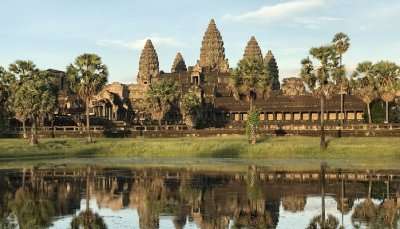 Famous for Angkor Wat, Cambodia is favorite place of backpackers. This southeast Asian country is known for its low-lying planes and historical temples. It is designated as a UNESCO World Heritage Site because of the history and beauty of these temple relics.
Places to visit in Cambodia: Krong Siem Reap, Phnom Penh, Tonle Sap, Banteay Srei
Things to shop: Batik print clothing, woven mats, Cambodian silk, rice paper prints, soaps and candles
Things to do in Cambodia: Watch sunrise or sunset at Angkor Wat, pub hopping in Pub street, visit the historic museums, explore the glowing caves in the night
Weather in December: It is cool and windy, humidity is low and the temperature remains 25 degrees during the day.
How to reach: There are no direct flights but you can take a connecting flight from cities like Ho Chi Minh City, Singapore and Vientiane.
29. Vietnam – A Lost Paradise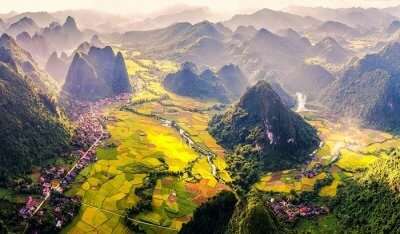 Vietnam, the land of ascending dragon, is about all things lost. You can simply witness the charm of the ancient world and civilization in its architecture and culture. The beautiful Halong Bay is a place to die for. This place is abundant with rich flora and fauna.
Places to visit in Vietnam: Ha Long Bay, Hanoi, Hoi An, Ho Chi Minh City, Da Nang, Sa Pa
Things to shop: Ao Dai – the national costume of Vietnam, bamboo crafts, conical hats, hand embroidery, pottery items
Things to do in Vietnam: Trekking, hiking, discovering waterfalls, caving, exploring floating villages
Weather in December: The weather is pleasant to plan a vacation to Vietnam in December
How to reach: Bangalore has a 4-hour flight to Vietnam.
30. Belize – Surrounded By The Blue Ocean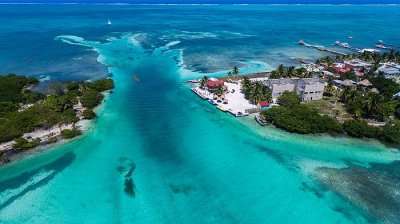 If you are craving a Carribean getaway, then Belize will be perfect in December. The place is profusely rich with flora and fauna. Enjoy sunbathing on the sandy beaches and trek into the dense forests for a taste of adventure.
Places to visit in Belize: Caye Caulker, Great Blue Hole, Ambergris Caye, Xuanatunich, Lamanai
Things to shop: Belizean chocolate, mayan basket, conch jewelry, wooden kitchenware, locally grown coffee
Things to do: Caving in the world's most sacred cave, explore mayan ruins with the least crowd, stay at a beachside hotel or resort
Weather in December: The bright sunshine and salubrious weather in December makes it the best time to visit Belize.
How to reach: Luckily there are direct flights from New Delhi to Philip S. W. Goldson International Airport with stopovers.
31. Guatemala – For The Taste Of Adventure And Nature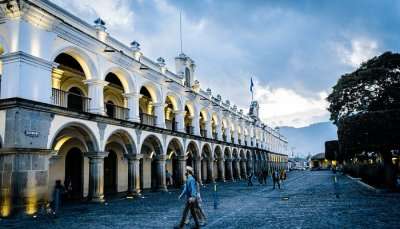 Guatemala is indeed one of the most beautiful places to visit on earth. If you want to have a taste of adventure and nature, there couldn't be a better place than Guatemala. The charm of colonial buildings and the remnants of earthquakes make a curious case to visit this Central American country.
Places to visit in Guatemala: Tikal, Lake Atitlan, Antigua Gautemala, Coban, Livingston
Things to shop: handwoven scarf, jewelry, coffee, pottery
Things to do: Visit the Mayan Ruins, Lake Atitlan, Semuc Champey, Pacaya
Weather in December: December is the best time to visit Guatemala
How to reach: Since there are no direct flights from India, take a connecting flight from Newark, London, or Houston.
32. Fiji – Tropical Heaven On Earth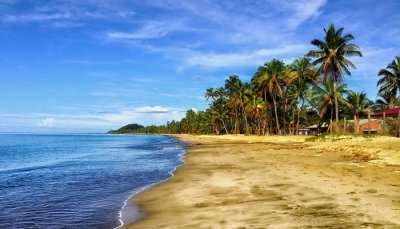 If you have been to Mauritius, then you should take a trip to Fiji this time. A group of 333 picturesque islands, Fiji is no less than a tropical heaven on earth. Enjoy a blissful, dreamy vacation.
Places to visit in Fiji: Nadi, Suva, Yasawa Islands, Viti Levu, Savusavu, Denarau Island, Kadavu Island
Things to shop: Sarong, Carved mask, woven mats & baskets, Tapa cloth
Things to do in Fiji: snorkeling, sea cruise, hiking, visit a local village, become part of kava ceremony
Weather in December: The weather in Fiji in December is perfect to take a vacation
How to reach: Fortunately, there are direct flights from New Delhi, Bangalore, and Mumbai to Fiji Island. It takes about 15 hours via flight.
33. New Zealand – Into The Wild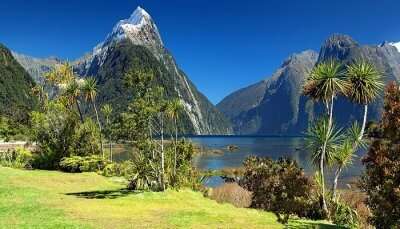 When it is winter in Asia, New Zealand enjoys a sunny weather. If you have a taste for adventure, the outbacks of New Zealand are perfect for wild experiences. It is a new place for thrill seekers and adventurists. No wonder it was a great place to shoot Lord of the Rings.
Places to visit in New Zealand: Queenstown, Auckland, Rotorua, Christchurch, Wellington
Things to shop: Jade necklace, The One ring, Merino wool, charm bracelet
Things to do in New Zealand: sandboarding, kayaking, ziplining, learn about Maori culture, visit Glowworm caves, wine tasting tour
Weather in December: It is hot in New Zealand in December. So, if the sun is what you seek, then you should migrate to New Zealand for a month.
How to reach: Take a connecting flight from Singapore to Auckland as there is no direct flight from India.
34. Cuba – For The Latino Charm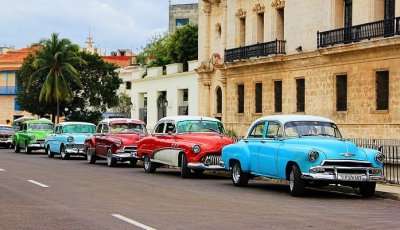 Go a little offbeat with your choice of place to travel and escape to Cuba, the land of islands. This place is known for its museums, gardens, and beautiful architecture. La Havana and Santiago de Cuba are two of the must-visit places in Cuba.
Places to visit in Cuba: Havana, Varadera, Trinidad, Vinales, Old Havana, Baracoa
Things to shop: Cuban cigars and rum, local coffee, natural products, bean necklaces
Things to do: Havana city tour, swim in a cenote, beach hopping, visit Topes National Park, try local cuisine
Weather in December: The best time to plan a trip to Cuba is from November to March.
How to reach: Luckily, there are direct flights from India to Havana in Cuba.
35. Tasmania – Wild & Crazy Adventures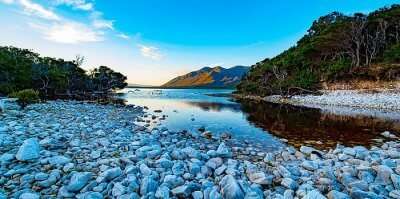 Image Source
Tasmania in Australia is about all things wild. The south coast offers plenty of opportunities to get into the wild and enjoy the raw side of nature. The beaches of Tasmania are some of the most beautiful beaches in Australia.
Places to visit in Tasmania: Mona, Mount Wellington, Cradle Mountain, Mount Field National
Things to shop: organic produce, lavender, baked goods
Things to do: Visit the lavender fields and tulip farms, Freycinet National Park, Satellite Island
Weather in December: It gets warm in Tasmania in December
How to reach: Take a connecting flight from Sydney or Melbourne as there are no direct flights from India. You could also take a ferry from these Australian cities.
36. Spain – For Young And Free Souls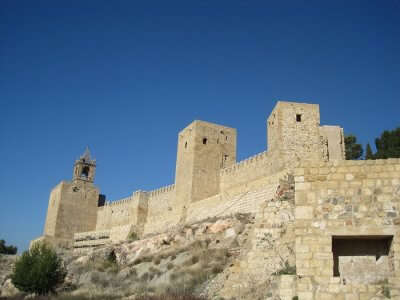 Spain is one of the most loved destinations amongst the tourists. From Barcelona to Madrid, there are so many interesting places to visit. And during the month of December, it becomes even more happening as it is the time of Christmas. The city celebrates it on a huge level. You will get to see christmas markets, lit streets and much more.
Places to visit in Spain: Barcelona, Madrid, Seville, Granade, Ibiza, Palma
Things to shop: Spanish fan, Olive oil
Things to do in Spain: Hike at Camino, visit La Sagrada, take a Flamenco lesson
Weather in December: The weather of Spain in December is pleasant. It doesn't experience much cold
How to reach: Madrid and Barcelona have direct flights from Indian cities like Mumbai, Bangalore, New Delhi.
37. South Africa – Old World Charm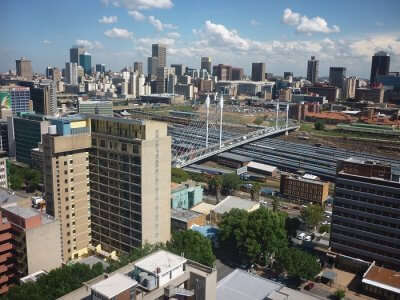 South Africa should be visited in the month of December, the weather is quite pleasant to explore the rugged places and embrace the beauty. The place offers a kind of an old world charm like old cities shown in Hollywood movies. You will definitely love the place.
Places to visit in South Africa: Cape Town, Johannesburg, Durban, Kruger National Park
Things to shop: Old World Wine, spoons
Weather in December: The average temperature of South Africa during December is 30 degree celsius. It can rain sometimes.
How to reach: Ethiopian Airlines fly on the New-Delhi and South Africa routes.
38. Greece – Boundless Beauty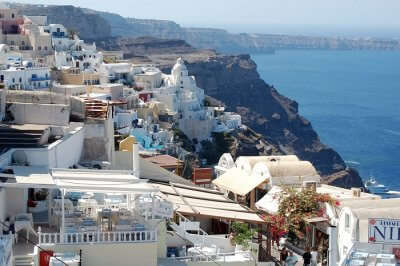 Which is the city with white homes sparkling like stars in the mid-day? Greece, of course. Anybody would love to travel to Greece once in their lives thanks to its unparalleled beauty. It offers a paradisiacal day and a happening night experience. It is also known for historical monuments.
Places to visit in Greece: Athens, Mykonos, Crete Region, Santorini, Oia, Rhodes
Things to shop: Greek Tea
Things to do in Greece: Sunbathe at beaches, visit historical monuments, explore white villages
Weather In December: The weather of Greece during December is cold and it is advised to carry warm clothes while holidaying there.
How to reach: Regular flighst from New Delhi, Mumbai, and Bangalore fly to various international airports in Greece.
39. Hawaii – Best Beaches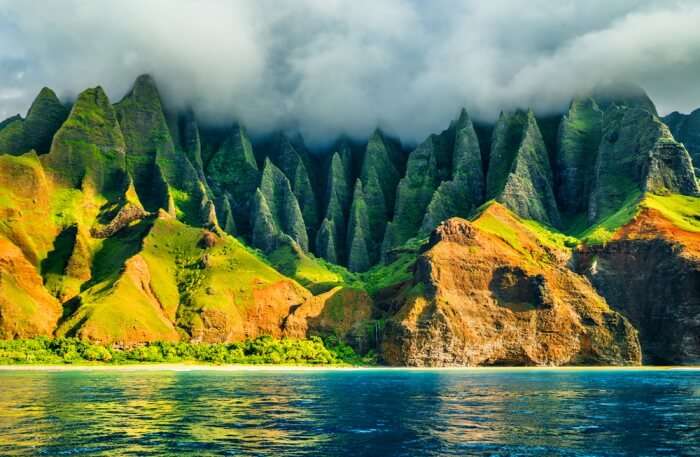 In Hawaii, particularly on Kauai, there are some of the most beautiful hikes in the world. Although it is possible to hike throughout the year, autumn is a good choice, usually because there are more hours of daylight and the trails appear to be drier. You will have the most splendid time here.
Places to visit in Hawaii: Hanauma Bay, Diamond Head, Hawai'i Volcanoes National Park
Things to shop: Junk jewelry
Things to do In Hawaii: Take a stroll on the beaches and catch the sunset with your loved one.
Weather in December: The weather in Hawaii during December is pleasant. It is neither too hot nor too cold.
How to reach: There are no direct flights from India to Honolulu, Hawaii. You may take a connecting flight from Japan, Singapoe, or US.
40. Italy – A Slice Of Medieval Life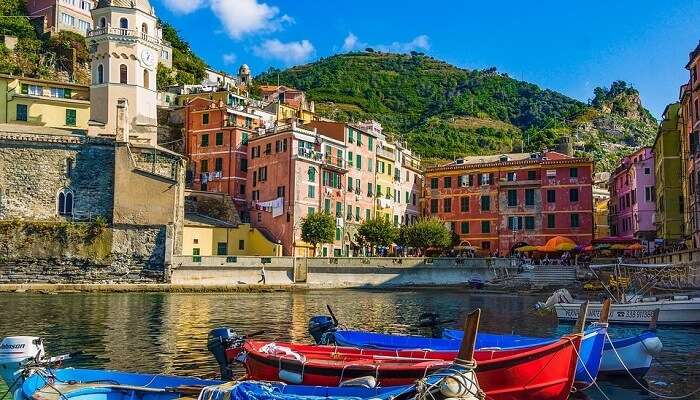 During this time, you will be thrilled to find near-empty beaches. The Alba White Truffle Festival and the popular EuroChocolate from Perugia attract a large majority of foodies from all over the world. Make sure to pack a lot of woolens and bring your near and dear ones to this beautiful destination.
Places to visit in Italy: Rome, Venice, Milan, Florence, Naples, Siena, Amalfi
Things to shop: Handmade sandals
Things to do: Eat deep dish pizza and pour yourself a glass of wine.
Weather in December: It is likely to be raining where it is not snowing. Make sure you carry woolens.
How to reach: Take a direct flight from New Delhi to Leonardo da Vinci–Fiumicino Airport in Rome, Italy that takes about 8 hours in the air.
41. Sri Lanka – The Tear-Drop Gem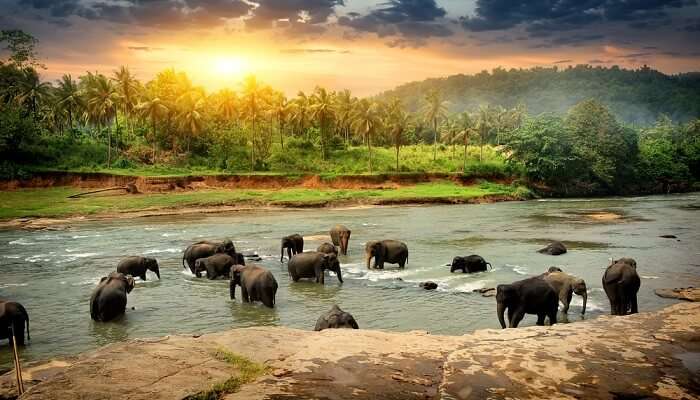 The most beautiful country much famed for its tear-drop shape, Sri Lanka is one of the best places to visit in December in the world . Considered to be an apt choice for a laid-back vacation, Sri Lanka has a unique aura attached to its surroundings. Be it the beaches, the mountains, the locals, the architecture, or the food, every experience in this country just leaves you wanting for more. So for those who are yet to update their bucket list for 2022, make sure you do not miss out on this one!
Places To Visit In Sri Lanka: Sigiriya, Temple of the Sacred Tooth Relic, Dambulla Royal Cave Temple and Golden Temple, Adam's Peak, and more.
Things To Shop: Handloom items, spices, jewellery, and tea
Things To Do In Sri Lanka: Trek atop Sigiriya, go hiking on Adam's Peak, wildlife safari at Yala National Park, interact with the elephants at Pinnawala Elephant Orphanage, walk the sandy shore of Arugam Bay Beach, and more.
Weather In December : The weather in Sri Lanka fluctuates between 22 to 31 degree celsius on an average in the month of December.
How to reach: Sri Lanka has direct flights from New Delhi, Bangalore, and Mumbai through various operators.
42. Bhutan – The Land of Thunder Dragon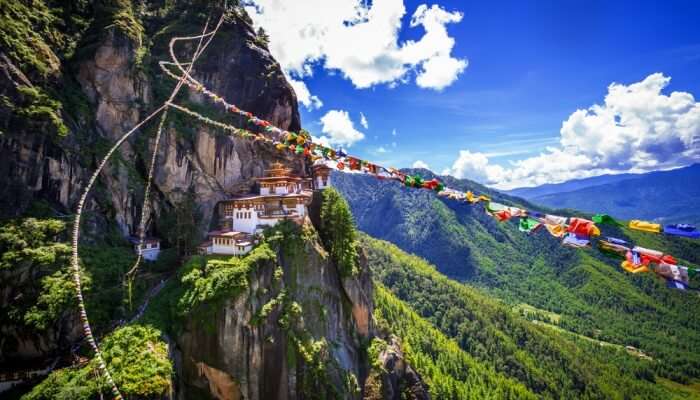 Nestled on the eastern edge of the mighty Himalayas, Bhutan is renowned worldwide as the Land of the Thunder Dragon. Considered to be one of the best places to visit in December in the world , this landlocked gem is a treasure chest of beautiful monasteries, gorgeous valleys, magnificent fortresses, and all good things. With its landscapes being so dramatic in nature, there is no way one could miss out on the Kingdom of Bhutan in 2022.
Places To Visit In Bhutan: Paro Taktsang, Punakha Dzong, Rinpung Dzong, Gangteng Monastery, National Museum of Bhutan, and more
Things To Shop: Bhutanese Handicrafts, handwoven textiles, Himalayan beads, and postal stamps
Things To Do In Bhutan: Trek to the Tiger's Nest, visit the Buddhist temple of Kichu Lhakang, explore the National Museum of Bhutan, stay stunned by the Buddha Dordenma, explore Jigme Dorji National Park, and more
Weather In December: You might as well want to pack your woollens as the temperature ranges from minus 1 to 13 degree Celsius in Bhutan in December.
How to reach: Indians can either fly to Bhutan or take a road trip. You will require a permit from Phunotshiling in case you are entering via land.
43. Czech Republic – The Architectural Marvel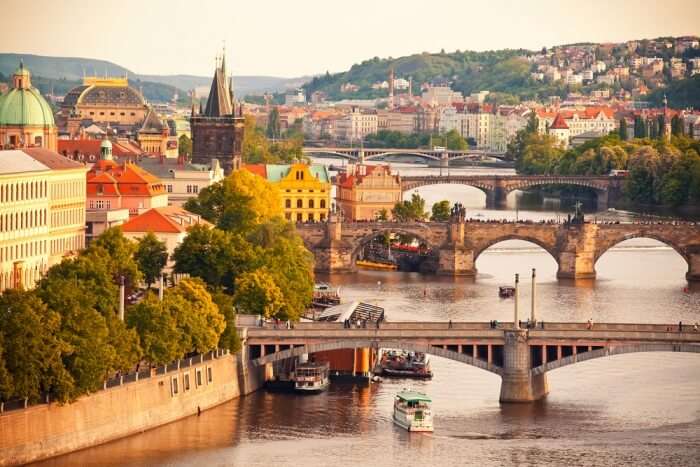 Landlocked by Slovakia, Germany, Poland, and Austria on east, west, north, and south respectively, Czechia as it is popularly referred to, is one of the best places to visit in December in the world by all travelers alike. A historical country famous for its Baroque architecture, it is a strict no no to miss out on the breweries, magical castles, spa towns, and the gorgeous architecture when in Czech Republic. Do try the famous Pilsner beer without fail!
Places To Visit In Czech Republic: Prague Castle, Old Town Square, St. Vitus Cathedral, Dancing House, Petrin Tower, Strahov Monastery, and more
Things To Shop: Marionettes (puppets), wooden toys, Bohemian glass, and Mucha posters
Things To Do: Go boating under the Charles Bridge, admire the Prague Astronomical Clock, strike a pose near the Lennon Wall, take a guided tour of the Karlštejn Castle, walk down the Golden Lane, and more
Weather In December: Get ready to get drenched in snow as the temperature ranges from minus two to 3 degree Celsius in Czech Republic in December.
How to reach: Take a flight to Prague from India and then plan your onward journey to Czech Republic via air or land.
44. Hong Kong – The Shopaholics Paradise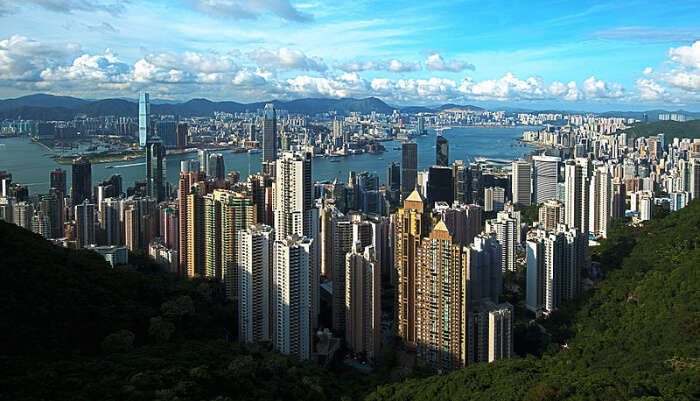 Once a British Colony, Hong Kong is now the global financial hub located in the heart of China, in the southeastern region. Being one of the best places to visit in December in the world , it is also one of the leading urban hubs which is vibrant in nature, and features a skyline that is studded with magnificent skyscrapers. Much famed as a major destination for shopping, do not miss out on entertaining yourself at the amazing amusement parks too!
Places To Visit In Hong Kong: Victoria Harbour, Lantau Island, Tian Tan Buddha, Avenue of Stars, Po Lin Monastery, Lamma Island, Repulse Bay, Sik Sik Yuen Wong Tai Sin Temple, and more
Things To Shop: Designer handbags, famous labels, jewelry, perfumes, and electronics
Things To Do In Hong Kong: Admire the skyline from the Victoria Peak, stay amazed at Hong Kong Disneyland, go for thrilling rides at the Ocean Park, shop at Tung Choi Street, enjoy the Ngong Ping 360, take the Peak Tram, and more
Weather In December: The weather in December is pretty moderate in Hong Kong as the temperature ranges from 15 to 20 degree Celsius.
How to reach: You will find direct flights to Hong Kong from New Delhi, Mumbai, and Kolkata.
45. Peru – For Adventure-Loving Couples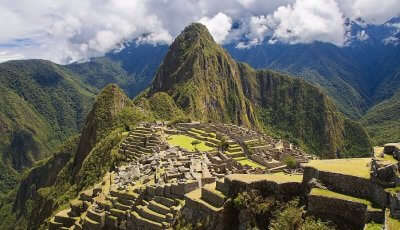 Peru is one of the best countries to visit in December given its salubrious weather. You could go hiking in Machu Picchu, visit the famous oasis, and climb up the rainbow mountain. Peru is full of surprises and one of the most beautiful countries too. You will also get amazing cultural and food experiences on your vacation.
Places to visit in Peru: Lima, Cusco, The Sacred Valley of Incas, Machu Picchu
Things to shop: Chullos, Andean Flutes and cross jewelry, Kero cups
Things to do In Peru: Hiking, sandboarding, surfing
Weather in December: Peru in December is sunny, dry, and warm. The temperature is as high as 2 degrees Celsius and as low as 7 degrees.
How to reach: You can take a connecting flight to Lima, Peru's capital from European and American cities.
46. Uruguay – Best Of South America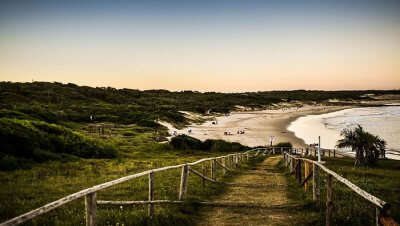 If you are wondering about where to travel in december, what do you think of Uruguay? The South-American country is breathtakingly beautiful with its enticing beaches and attractions influenced by Australian culture. The country is a haven for meat lovers as there is a huge variety of food to explore and savour. The art deco buildings, colonial homes, and waterfront promenade make it a happening place to visit.
Places to visit in Uruguay: La Paloma, Punta del Diablo, Santa Teresa National Park
Things to shop: Minerals and stones, gaucho hat, leather products
Things to do: beach hopping, surfing, hiking
Weather in December: October to March is the spring season in Uruguay posing as an ideal time to take a trip.
How to reach: There are flights from New delhi and Amritsar that are in no way cheap. The one-way flight to Uruguay begins from INR 98,000 onwards.
We hope that this much-needed push will motivate you to travel even more. Therefore, after looking at all these best places to visit in December in the world, you can surely plan a fantastic end to your year by planning an international tour. with your loved ones.
Disclaimer: TravelTriangle claims no credit for images featured on our blog site unless otherwise noted. All visual content is copyrighted to its respectful owners. We try to link back to original sources whenever possible. If you own rights to any of the images, and do not wish them to appear on TravelTriangle, please contact us and they will be promptly removed. We believe in providing proper attribution to the original author, artist or photographer.
Frequently Asked Questions About Best Places To Visit In December In The World
Which destinations are safe to visit in December in the world given the current situation of Covid-19?
You need to follow all the mandatory guidelines mentioned by the government. Make sure that you are taking the following precautions:
1. Wearing mask in public places
2. Maintaining 6 feet distance from others
3. Sanitizing your hands regularly
4. Avoiding social gatherings and crowded places
5. In case of any symptoms, get yourself tested urgently
Which are some of the safest places to visit in December in the world for families with kids?
Some of the safest places to visit in December in the world for families with kids are the following:
Finland, UAE, Iceland, Oman, Hong Kong, Singapore, Norway, Switzerland, Rwanda, Qatar, Portugal, Luxembourg, New Zealand, and Austria
Which are some of the must-visit places in December in the world?
The countries that are known for offering the best vacations in December are the following:
USA, Czech Republic, Maldives, Sri Lanka, Thailand, Dubai, Hong Kong, and Malaysia. The mentioned places are popular for their exquisite festive vibes during New Year.
Where can I go cheap for Christmas?
Owing to the festivities, traveling can be an expensive affair. However, if you want to travel cheaply during Christmas time, you must consider visiting the places listed below:
1. Punta Cana/Puerto Plata, Dominican Republic
2. Roatán Island, Honduras
3. Puerto Vallarta, México
4. Montego Bay, Jamaica
5. Roatán Island, Honduras
6. San Juan, Puerto Rico
Where can I go over Christmas break?
If you're looking for some warm and yet budget-friendly places to explore in December, visiting Puerto Vallarta in Mexico, Montego Bay in Jamaica and Roatan Island in Honduras are some of the best options to choose from.
What countries are hot in December?
Cancun, Dominican Republic, Barbados, Brisbane, and Cape Verde are some of the hot places in December that you can try. You can surely enjoy various activities at these places like snorkeling, scuba diving, and swimming.
Is December a good time to visit Spain?
The best time to explore the Spanish lands varies from city to city in this country. Summers is an ideal time to visit Malaga, Cordoba, and Costa del Sol. In December, which is also the winter season here, you can visit coastal cities like Andalucía.
Is December a good time to visit India?
The best time to visit India is during the months of October and March when the weather is mildly warm and from December to January, there is fog and weather cools down to a minimum temperature of 5 degree Celsius in the north, especially the capital city of Delhi.
10 of the Best Places in Europe to Visit in December 2021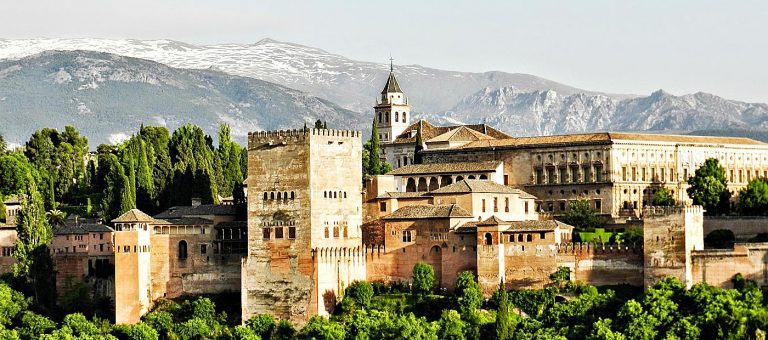 Are you planning your winter vacation and want to know the best places in Europe to visit in December? Did you know that 713 million tourists visited Europe in 2018—most of them in the summer months?
There's no doubt that Europe is a great place to visit when the weather is warm and sunny. But what about winter in Europe? Is it worth visiting during the colder months?
Absolutely! Many would argue that European cities are stunning after a fresh snowfall. And with fewer tourists, you'll enjoy shorter lines (maybe even discounted rates) at many attractions.
From skiing in the Alps to chasing the Northern Lights across Scandanavia, there's no shortage of unique activities outdoors during the wintertime. There's plenty to see and do indoors with countless historical sites, museums, bars, and cafes.
The only thing left to decide is where to plan your winter destinations in Europe vacation. This post will reveal our pick for the best places in Europe to visit in December.
Ready to feel inspired? Read on to discover your ideal European winter destination. Also, read about the places in Europe where the temperature is warmer.
Table of Contents
Copenhagen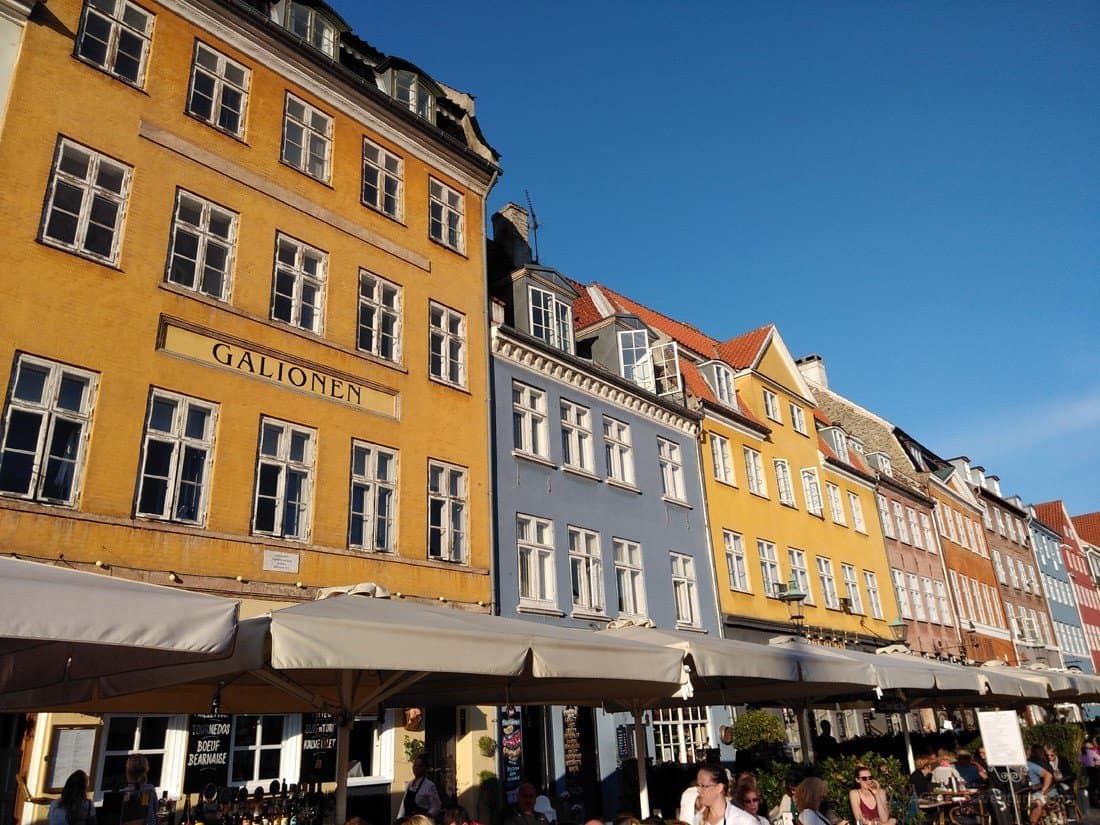 Copenhagen (in Denmark) is ranked the 7th most expensive city in the world, making it off-limits for many travelers. But if you're headed to Europe in December, add this beautiful Scandanavian city to your list.
Tourism drops off during the colder months—and so do the prices. Many hotels, restaurants, and tourist attractions offer discounted rates, making it one of the best places in Europe to visit in December.
As the birthplace of Hans Christen Andersen, you'll quickly see why Copenhagen inspired so many fairy tales. The colorful architecture of Nyhavn looks even brighter against the snow. And the Tivoli Gardens and winding, frozen canals look almost magical in the muted winter light.
When you need to warm up, head into any bar, and grab a glass of Glogg, a spicy red wine served hot. If it's in your budget, book a 20-course meal at Noma, one of the world's best (and most expensive) restaurants.
Explore these family-friendly tours in Copenhagen.
Dublin, Ireland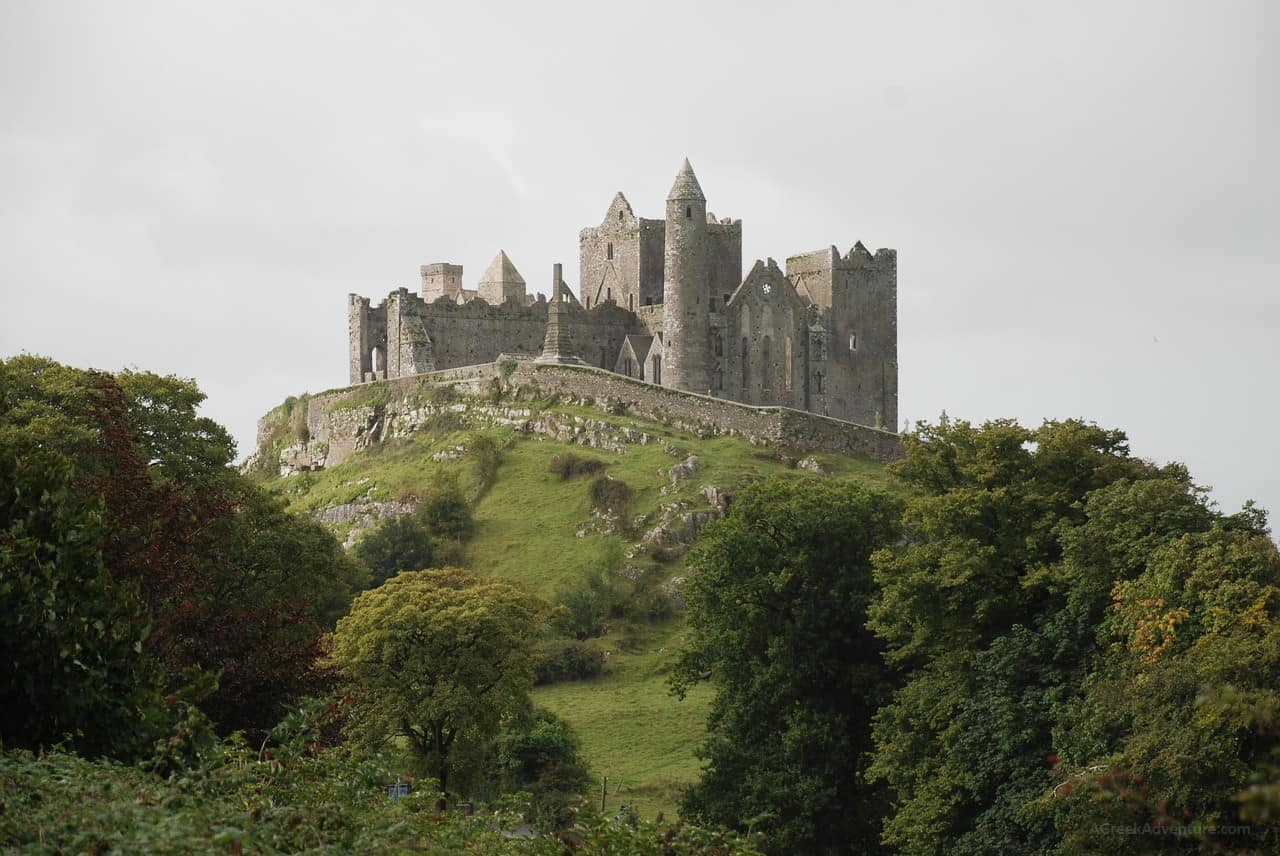 Rock of Cashel
The Emerald Isle holds unique appeal during the winter when its cozy pubs are extra warm and inviting (read the post for seven days in Ireland itinerary).
Every year on December 21, the capital hosts the "Smashing Times City of Dublin" Parade. This colorful extravaganza is a celebration of the winter solstice and a party you can't miss.
Regarding parties, stick around until New Year's Eve when Dublin goes wild with holiday events. Enjoy Luminosity, a spectacular 3D light show, or get into the rhythm with the world's most massive Celtic drum concert.
Want to keep the good times rolling all night? Walk into any one of Dublin's 700 pubs for a pint of your favorite malted beverage.
When in Dublin, here are some guided tours to do.
Venice, Italy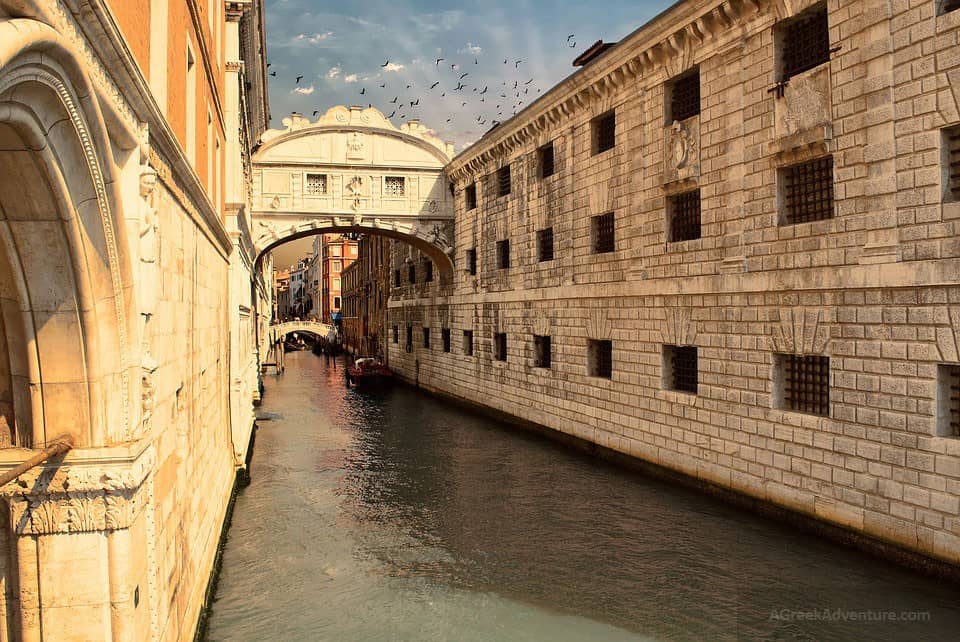 Bridge of Sighs
Over 600 cruise ships dock in Venice annually, unleashing 30 million tourists upon the glorious sinking city. Book a ticket to Venice during winter if you want to avoid the teeming masses and have the town all to yourself.
Nicknamed La Serenissima ("The Serene"), Venice becomes relatively peaceful and quiet when the weather turns colder. The famous canals become enshrouded in mist, and the narrow alleyways are empty and hauntingly beautiful.
Enjoy the rare chance to see St. Mark's Square and Cathedral without the crowds. Take a day trip to the nearby island of Murano and visit an ancient glass-blowing factory. On a clear day, you'll see the snowcapped peaks of the Dolomites in the distance.
Bonus tip: The winter bring Venice's "acqua alta," or high water season. Bring a pair of wading boots in case the high tide creates some localized flooding around the city. Here is the post for two days in the Venice itinerary.
If you are looking for a guide or small groups to take you around, then see these.
Granada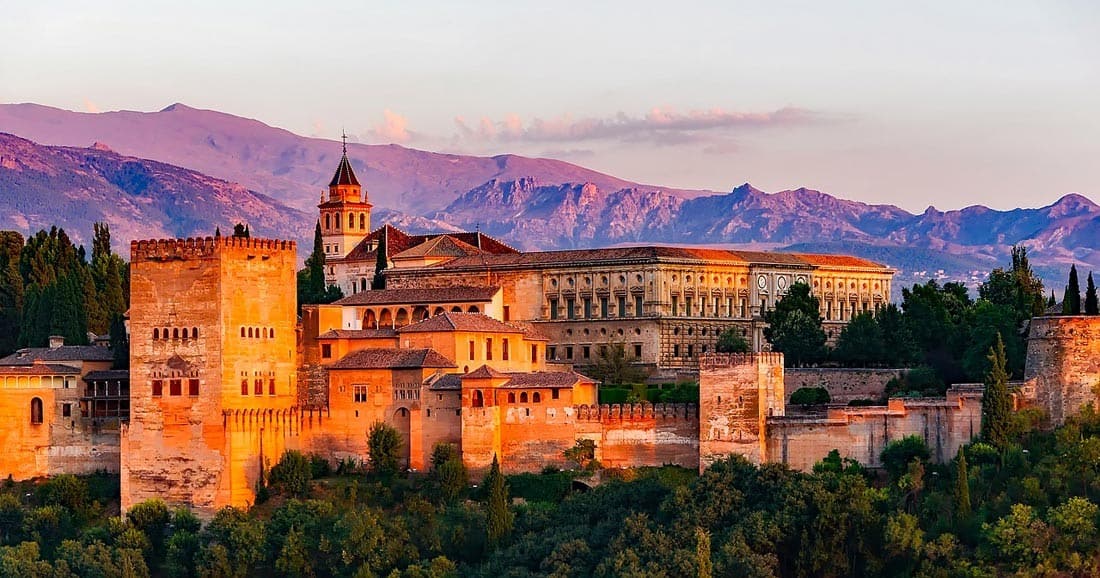 Is there anywhere in Europe where the sun shines during the winter? Yes!
Although it's cold and dry, Granada (in Spain) is sunny virtually every day of the year. Book your tickets to the Alhambra well in advance and enjoy your tour of the stunning Moorish castle without hoards of tourists.
Granada is the gateway to the Sierra Nevada, Spain's highest mountain range. The peaks are often covered in snow year-round and are a Mecca for snowsports during winter. The beautiful cities of Sevilla and Ronda are also nearby, providing plenty of opportunities for culture-packed day trips.
To warm up in the evenings, go on a tapas crawl and enjoy southern Spain's delicious cuisine and wine.
Popular tours with a guide can be seen here.
Transylvania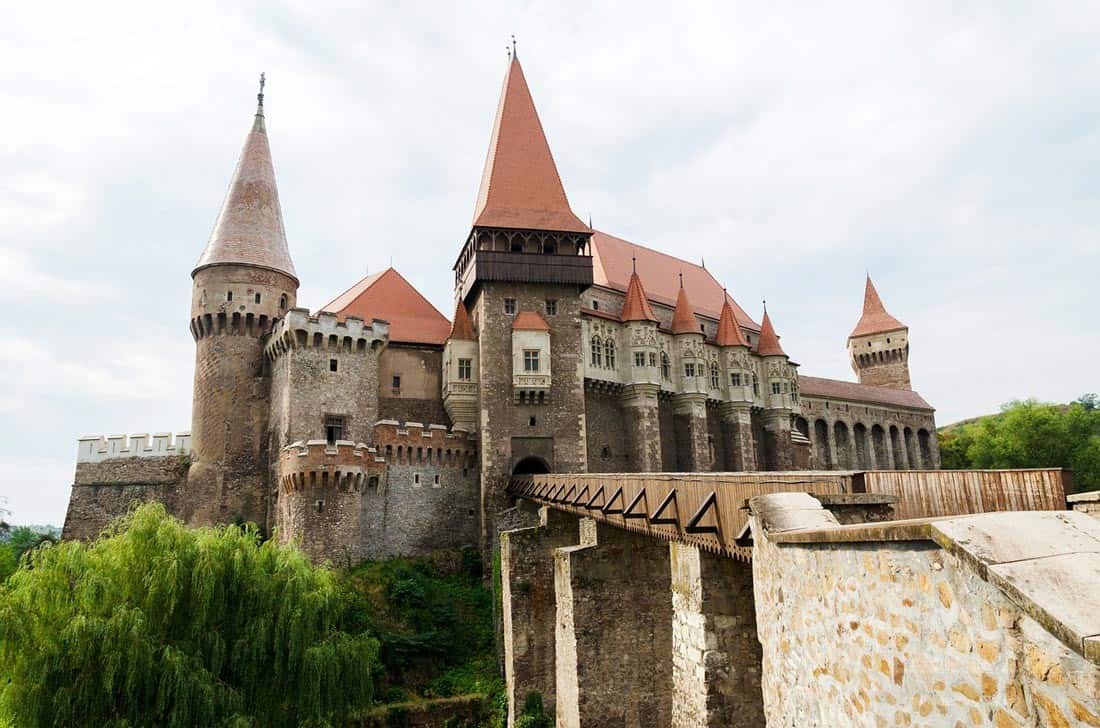 Ready to follow in the footsteps of the real Dracula? Not one of your familiar places to visit, right? One of the best places in Europe to visit in December is Transylvania (the country of Romania).
Winter is the perfect season to tour the area's legendary castles. Set against gray skies and bare trees, Bran Castle (the supposed home of Dracula) is sure to appear extra spooky.
Tour the medieval towns of Brasov, Sighisoara, and Vlad Tepes and enjoy learning about the region's fascinating history. Take a romantic stroll through the beautiful village of Sibiu, which glows with festive lights each holiday season.
Or, for a unique experience, book a night at a hotel made entirely of ice!
Book ahead for the Draculas Castle.
Berlin, Germany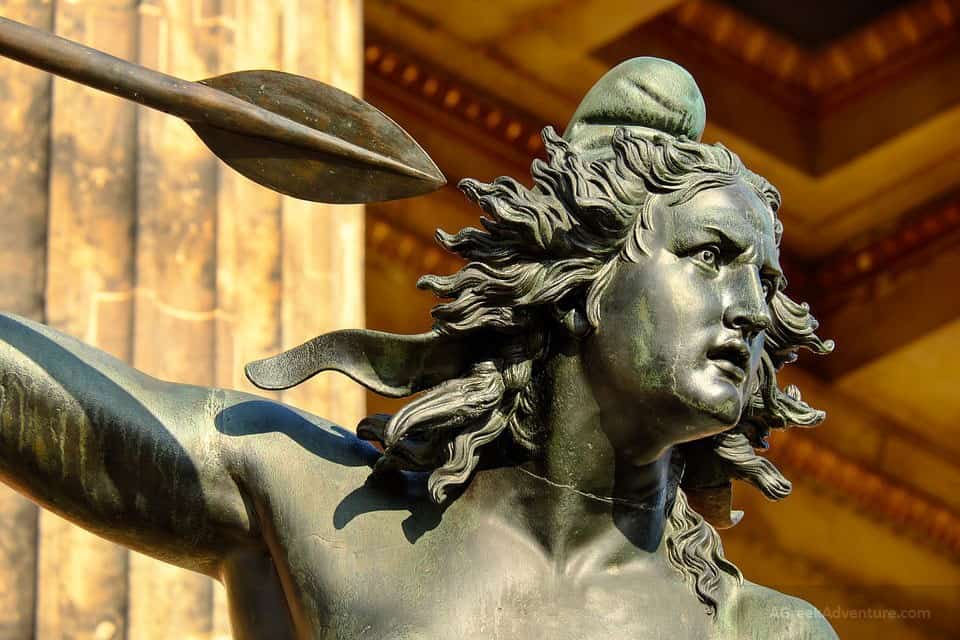 Amazon sculpture in Berlin
Germany is known for its Christmas markets; Berlin alone has over 60 of them. This exciting city comes to life over the holiday season, when twinkling lights take over virtually street and square.
But Berlin's appeal goes far beyond its spectacular Christmas markets. Sign up for a free walking tour and watch as Berlin's history comes to life. You can even drive an authentic Trabi car along the old Berlin wall.
If the weather is too cold outside, Berlin has an impressive 175 museums to entertain and educate you. From World War II history to contemporary art, there's a museum for every interest and taste.
Speaking of taste, warm up those cold German nights with a glass of hot mulled wine or a visit to a beer garden (Biergarten).
Explore Berlin with a Third Reich and Cold War Walking Tour.
Prague, Czech Republic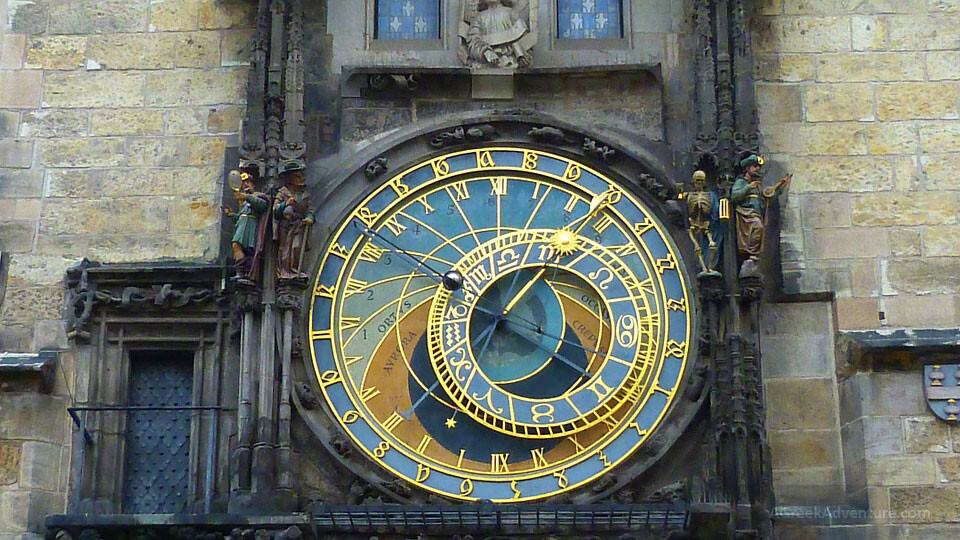 The Astronomical clock
Perhaps one of Europe's most romantic cities, Prague is especially magical during the months of winter.
Fresh snow on the St. Charles Bridge and the medieval church spires of the Old Town is a sight you'll never forget. At night the city lights glow off the ice and frigid, slow-moving waters of the Vltava River.
Prague has some of the best Christmas markets in Europe, but there's plenty more to see and do. Sign up for a ghost tour of the city's creepiest sites, or take a day tour to the fascinating "bone church" of Kutna Hora.
If creepy isn't your thing, stick with a tour of Prague Castle or the beautiful St. Vitus Cathedral. Czechs drink more beer (per capita) than any other nationality, so do as the locals do and grab a pint at any pub.
Interlaken, Switzerland

What Queenstown is to New Zealand, Interlaken is to Europe. This "sports capital" offers endless thrills to outdoor enthusiasts, especially during the wintertime.
Surrounded by mountains and glaciers but nestled right on the shores of Lake Interlaken, this alpine town is one of the most beautiful in Europe. Skiing and snowboarding are staples here, but that's not all there is to do.
Adrenaline junkies can go paragliding, bungee jumping, and skydiving, even in winter! If you prefer to stay on the ground, rent a pair of snowshoes or take a leisurely cruise across the lake. Here is a post on what to do in Switzerland.
Book ahead for the day trip to Jungfraujoch.
Rovaniemi, Finland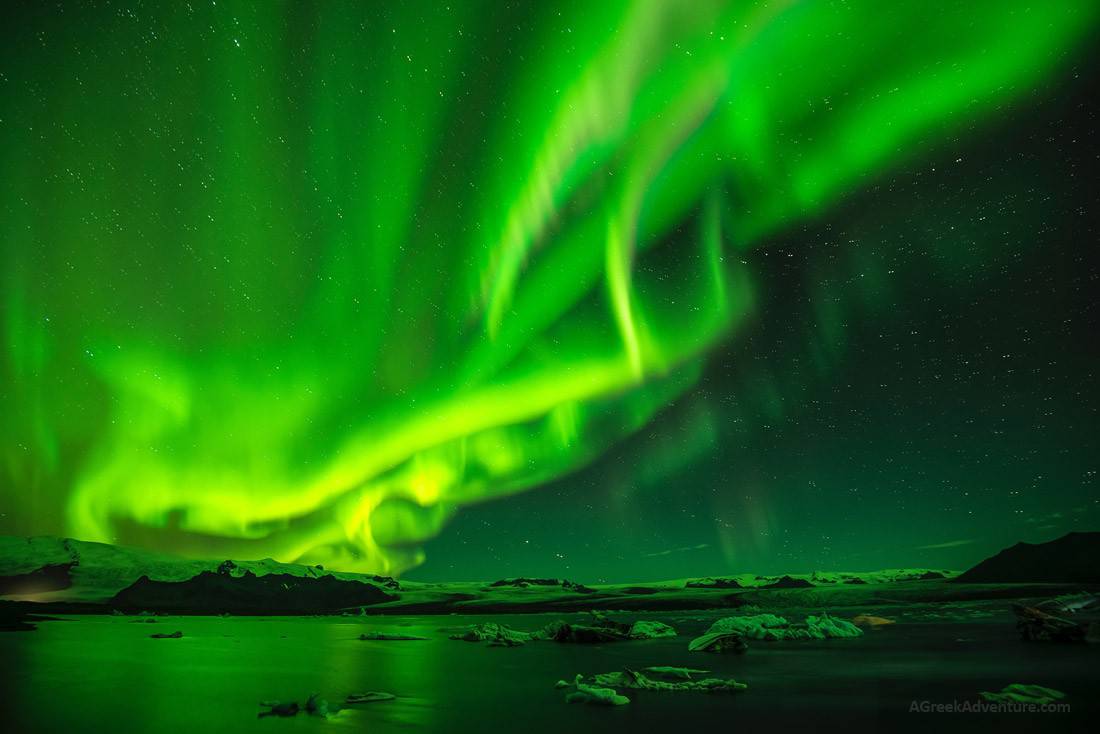 If you want the ultimate winter experience in Europe, head north—and keep going.
Lapland is Finland's northernmost region, the majority sitting above the Arctic Circle. The capital city, Rovaniemi, is known as the "official" residence of Santa Claus. As you might expect, there are rides with sleighs, reindeer, and an entire Santa-themed village.
That is also an extraordinary chance to see the Northern Lights in person. Just be sure to bundle up, as December temperatures rarely exceed freezing.
No matter how cold it gets outside, don't worry—you can stay warm and look cute during your visit.
Go after the Northern Lights Hunting With Lappish BBQ.
Athens, Greece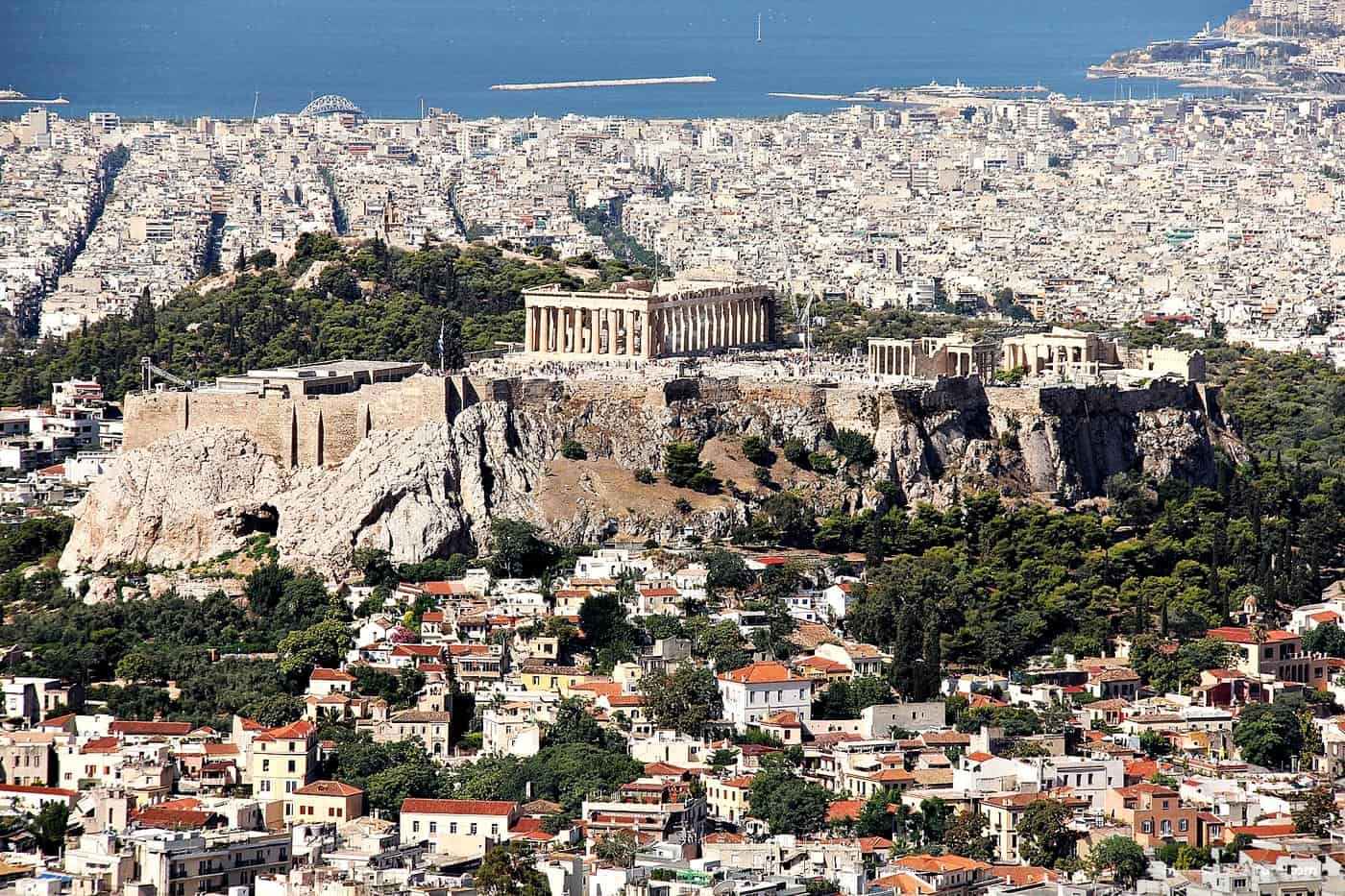 Is all this talk of snow and ice making you cold? Don't worry—you don't have to freeze if you visit Europe during December. This lengthy post describes more than 40 things to do in Athens, and this one tells all the day trips from Athens.
Winter is an ideal time to visit the Greek capital without the hoards of summer tourists. Stroll around the Acropolis and other ancient sites and enjoy having them (mostly) to yourself.
The air tends to be cleaner this time of year, too, and prices drop all over the city. Temperatures remain comfortably in the 50s throughout the winter season, so that you can leave your snow coat at home!
Get on an Athens Food Tour!
The Best Places in Europe to Visit in December: Now You Know
From December through March, Europe transforms into a winter wonderland.
Don't let the shorter days and cooler temperatures deter you. Winter in Europe is the ideal time to visit many destinations. From Christmas markets to sleigh rides to steaming mugs of hot chocolate, there's something for everyone to enjoy.
Now that you know the best places in Europe to visit in December, what's next? All that's left to do is find a flight, book a room, and start packing!
Are you lucky enough to be visiting Europe during the holiday season? Click here to learn which European cities take Christmas to a new level.
Source https://www.boundlessroads.com/best-places-to-visit-in-europe-in-december/
Source https://traveltriangle.com/blog/best-places-to-visit-in-december-in-the-world/
Source https://mindfultravelexperiences.com/best-places-in-europe-to-visit-in-december/