26 Most Beautiful Cities in Spain: The Ultimate List
Spain is home to some of Europe's most beautiful cities – from its Mediterranean metropolises to ancient hubs hidden away in the hills.
Each of Spain's regions and autonomous communities has a distinct culture and character, and no where does this manifest itself more clearly than in the skylines and back alleys of the country's great cities.
Narrowing down this list of beautiful cities in Spain to just 26 was a challenge – every Spanish city has its own particular charms, oftentimes born from centuries of Moorish, Christian and Jewish influence.
This article brings together Spain's urban standouts, each of which is more than worthy of a place on your travel wish list.
Planning a trip to Spain? Also read:
Please note: This post contains affiliate links, meaning I may earn a commission if you make a purchase by clicking a link (at no extra cost to you). Learn more.
The most beautiful cities in Spain
In no particular order, here are 25 of Spain's most beautiful cities – as chosen by me and seasoned Spain experts.
1. Madrid
Madrid is often bypassed in favour of Barcelona, its coastal sister, or some of the romantic Andalusian cities south or foodie capitals of the north.
That is such a mistake!
Madrid is a stunning city, as befits the world-class capital it is.
Take the lovely El Retiro park in the heart of the city, its lake and rowboats welcome respite from all that art-admiring in the three extraordinary museums that make up the city's Golden Triangle of Art: the Prado, the Reina Sofia and the Thyssen-Bornemisza.
The city's sweeping tree-lined avenues, bordered by exquisite architecture, contrast with the narrow streets of Old Madrid, where arcades and markets jostle cobblestones and ancient street signs.
The arcades lining the sweeping Plaza Mayor, the city's ancient main square, have seen much history, from inquisitorial tribunals and public executions to bullfights and second-hand markets. Today, the arcades are home to typical tapas bars and traditional restaurants.
Madrid is one of those cities whose beauty can also be seen from above, from viewpoints such as the Mirador of the Palacio Cibeles, the restaurant of the Eurostars Madrid Tower, or the top of the Círculo de Bellas Artes just above the Gran Vía, Madrid's traditional shopping street.
By Leyla from Women on the Road
Where to stay in Madrid: An affordable boutique hotel is the Hostal Oriente, right next to the Opera Metro (Teatro Real and Royal Palace).
2. Toledo
Known as Spain's Imperial City, Toledo is an ancient city in central Spain and a popular day trip from Madrid. Being home to the court of the Holy Roman Emperor put Toledo on the map – but alongside its religious prominence, this was also known as the City of Three Cultures thanks to the tripartite influences of Castilla-La Mancha's Jewish, Muslim and Christian residents.
In a story that plays out across many different towns and cities in Spain, each of these three groups brought their own architecture and traditions to Toledo. In 1986, the city was named a UNESCO World Heritage Site for the sheer richness of historical monuments contained within its boundaries.
Seated atop a mountain and surrounded on three sides by the emerald-green Targus river, Toledo's beauty is undeniable. The streets of the old city guard an abundance of architectural gems, including the Alcazar castle, the cathedral and the Zocodover marketplace.
Moorish and Christian influences still permeate Toledo's cuisine and make this a much sought-after destination among foodies. Don't leave without trying a piece (or two) of Toledo marzipan, the city's most famous sweet.
Where to stay in Toledo: For an unforgettable experience, treat yourself to a night at the Casa Palacio Rincón de la Catedral, a luxurious boutique hotel set inside one of the most beautiful buildings in Toledo.
3. Cordoba, an undeniably beautiful place in Spain
With more UNESCO Sites than any other city in Europe, Cordoba (Córdoba) embodies all the beauty and brilliance of Andalusia, one of Spain's most culturally vibrant regions.
The city is best known for its spectacular Moorish architecture, including the one and only Mezquita-Catedral. This mosque-church with iconic candy-striped arches is one of Cordoba's four World Heritage Sites and a must-see.
The historic centre of Cordoba, the Medina-Azahara – a vast palace-city on the western outskirts – and the Festival de los Patios, an annual spring festival that pays homage to Cordoba's courtyards, are also recognised for their cultural value.
Some of the most beautiful spots in Cordoba include the eight-arched San Rafael Bridge, the lofty Roman walls that enclose the old town, and the narrow streets of the old Jewish Quarter. The city has no fewer than a dozen Fernandine churches, many of which were converted from mosques (like the Mezquita) and boast a unique synergy of architecture as a result.
Where to stay in Cordoba: Set behind a historic facade on the Plaza de las Tendillas, H10 Palacio Colomera features breezy Cordoba-style walkways, an outdoor pool, and elegant rooms with city views.
4. Barcelona
From its instantly recognisable gridded city plan to the tiny mosaic details at Gaudi's Park Guell, Barcelona is a visual treat from every perspective. From the white-sand Barceloneta beach to the cactus-strewn hills of Parc de Montjuic, Barcelona has a little bit of everything.
Capital of the autonomous community of Catalonia, Barcelona's history dates back to the Roman period. The city's position on the Mediterranean coast has enriched it with influences from every corner of the globe and even today, Barcelona is still known as a hub for cutting edge creativity and craftsmanship – all of which has left an impression on the skyline.
There is far too much to see and do in Barcelona to condense into a shortlist. Highlights include paying pilgrimage to the iconic Sagrada Familia, admiring the interior of the opulent Palau de la Música, strolling down the leafy Las Ramblas, and shopping at the vibrant La Boqueria market.
Where to stay in Barcelona: Located just 200m from the Sagrada Familia, Ayre Hotel Rosellón boasts a rooftop pool terrace with panoramic city views and a complimentary breakfast.
5. Zaragoza
Located in the northeast, beautiful Zaragoza is one of the most underrated cities to visit in Spain. Not only is it historic and architecturally acclaimed, but it also has some of the tastiest food in the country.
Zaragoza is a very old city. It was founded in 25 BC and is still home to many ancient sites. Some of the most popular are the Museo del Foro de Caesaraugusta (a Roman Theatre), the Palacio de la Aljafería (an 11th-century palace), and the Basílica de Nuestra Señora del Pilar, which dates back to the 17th century.
Zaragoza is famous for its river, the Ebro, which runs through the centre and is crossed by several spectacular bridges. Another thing the city is known for is its museums. A can't-miss institution in this Spanish city is the Educational Museum of Origami.
If you're looking to relax, be sure to head to Parque Grande Jose Antonio Laborde, a large green space where visitors will find sculptures, fountains, restaurants and more.
By Megan & Aram from Megan Starr
Where to stay in Zaragoza: Some of the best hotels and Airbnbs in Zaragoza are located right in the city centre. A recommended hotel is Alfonso Zaragoza, a 4-star property with modern decor and a rooftop pool overlooking the city.
6. Alicante
As everyone knows, Spain is rich with beautiful cities – but one of the most incredible is Alicante on the Costa Blanca. An ancient port city reborn as one of the country's most popular destinations, Alicante is the perfect destination for exploring the southern coast.
This charming seaside city offers visitors pristine beaches, delicious tapas, and great attractions such as the historic castle fortress, Santa Barbara Castle. In fact, some of the best views in the city are of the beaches or the castle. They can be enjoyed from any of the many rooftop bars, hotels, or an Alicante Airbnb that has a balcony or roof deck.
One of the most beautiful places in Alicante is Explanada Promenade, a colourful walkway lined with palm-trees that hugs the coastline. Any visitor should take a breathtaking stroll from the marina to Postiguet Beach. On the left are benches, cafes and boutique hotels while the right side offers sea views and rows of sailboat masts in the marina. The path around Alicante's marina is dotted with sculptures that further add to the beauty of the area.
Hiking to Santa Barbara Castle is another must-do activity in the city. You can even start in the Old Quarter and admire the street art and gorgeous architecture along the way. The light hike takes you through native plants and trees or you can ascend using the funicular.
Once atop the historic fortress, you'll have the ultimate view of the city and sea below. If you time your visit for sunset you'll be rewarded with the most incredible hues of red, orange, and hazy purple rays over the Mediterranean Sea.
By Derek & Mike from Robe Trotting
Where to stay in Alicante: Hospes Amérigo is a top choice for its views of Alicante Cathedral and Santa Bárbara Castle from the rooftop spa.
7. Malaga
Malaga is located in the south of Spain on the Costa del Sol, one of the most popular tourist areas in the country. Like other cities in the region, Malaga reflects a strong Moorish influence in its architecture and culture.
Malaga's seaside location means you can easily combine a beach trip with lots of sightseeing and learning about local history. Make sure to visit the Alcazaba, an 8th-century fortress overlooking the city. Then there is the impressive Malaga Cathedral and the Castillo de Gibralfaro, another famous local landmark.
Malaga is actually surrounded by the impressive mountains of the Axarquia. Take a day-trip to Competa or Frigiliana, some of the most famous white villages in the area for incredible views.
Of course a trip to Malaga is not complete without a day on the beach. Malaga has plenty of city beaches, but for some of the best swimming and sunbathing opportunities head to Marbella or Nerja, popular Spanish beach towns nearby.
By Victoria from Guide Your Travel
Where to stay in Malaga: Check out the Hotel Soho Boutique Bahía Málaga if you're looking for a central location and reasonable prices. The views from this hotel are stunning and it's a great compromise between luxury and budget.
8. Huesca, a beautiful small city in Spain
Located in north-eastern Spain's Aragon community, the walled city of Huesca is one of the smallest provincial capitals in the country. But don't let its diminutive stature and modest population fool you – this is one of the prettiest places in all of Spain.
Huesca sits atop a plateau at the foot of the Sierra de Guara mountains, its stone houses and castle walls cascading down the foothills and giving the city its distinctive profile. Finger-like rock formations rise up behind the low-lying rooftops. One of the best ways to experience the charm and character of Huesca is to simply wander the streets without any particular destination in mind.
Huesca is best known for its historic churches and monasteries, which number in the dozens. Don't miss the Huesca Cathedral or the Monastery of San Pedro el Viejo, one of the oldest Romanesque churches in the region.
Where to stay in Huesca: Hotel Pedro I De Aragon is well positioned in the city centre, walking distance from all major landmarks. Rooms are simple but comfortably furnished.
9. Valencia
Spain's third-largest city, Valencia has a lot to offer visitors. One of the most gorgeous European cruise ports, Valencia is close to miles of pristine golden beach just a short trip from the city centre. With more than 300 days of brilliant sunshine and blue skies every year, it's no wonder why Valencia is considered one of the best places to visit in Spain in any season.
Located on the southeastern coast, Valencia has a rich heritage that traces back to ancient Roman times. Since then, Valencia has gone through countless rulers, each bringing their unique customs, language and religions.
Travellers flock to Valencia to experience the best of Spanish history, culture and food. The Church of San Nicolas De Bari's beauty is often compared to the Sistine Chapel, with its magnificent frescoes and exquisite altar featuring gold columns. Other top attractions are the Valencia Cathedral and the Mercado Central, home to an impressive 100-foot-tall dome and an array of local produce.
Be sure to take a walk (or bike ride) through the Turia, a network of leafy parks that extends through the centre, all the way down to the City of Arts and Sciences, one of the 12 Treasures of Spain.
By Ellie from Ellie's Travel Tips
Where to stay in Valencia: Stay in one of the city's top 5-star hotels, Palacio Vallier. This beautiful accommodation is located in the old quarter area of El Carmen and offers luxurious amenities and a spectacular rooftop terrace.
10. Seville
Sublime Seville, located in the picturesque southern region of Andalusia, is one of Spain's largest cities, awash with architecture in the Moorish style, home to the country's largest cathedral, several UNESCO World Heritage Sites, pretty urban parks, and incredible wining and dining.
Seville (Sevilla to the locals) has an interesting history not only as a leading cultural centre, but as the home of Spanish exploration in the New World (it even once housed the mint that processed all the gold and silver from the Americas). Today it stands apart as one of the most cosmopolitan cities on the Iberian peninsula.
There is a treasure trove of things to do in Seville. Start with a saunter through the labyrinth of medieval streets and charming narrow alleyways in the bohemian El Barrio de Santa Cruz neighbourhood, before exploring Plaza de España to glance at the gorgeous buildings (paying close attention to the vibrant tile work).
At sunset, head to one of Seville's sumptuous and historic tapas bars for a glass of red wine and some Solomillo Al Whisky (prime cuts of pork with whiskey sauce.) Still 'hungry' for more? End your evening with a traditional flamenco show and then dance on over to one of Seville's rooftop bars. Hotel Doña Maria's rooftop is a prime position to have a sip of sangria in the shadow of Seville Cathedral at night.
By Caroline & Neil from CK Travels
Where to stay in Seville: A recommended mid-price hotel to stay at is Adriano Boutique Sevilla, set in an 18th-century building. The location is in the heart of Seville, meaning all the main attractions are walkable, and it features typical Andalusian design and a roof terrace.
11. Girona
Girona is located in the north-east of Catalonia. Although it's less well-known than the region's biggest city of Barcelona, Girona is definitely worth a visit.
Girona's medieval old town is filled with beautiful Gothic churches, narrow pedestrian streets and tree-lined avenues. The city's cathedral is an excellent reflection of Girona's history – an amalgamation of Romanesque, Gothic and Baroque, although the city's origins stretch as far back as Roman times.
As Girona is not a particularly touristic destination (despite its newfound Game of Thrones fame), so there is a level of authenticity to the shops and restaurants that makes it a particularly appealing place to visit.
The old and new towns are separated by the River Onyar, which is in turn overlooked by rows of colourful buildings. The bustling Plaza de la Independencia is always a hive of activity
Girona is a great city to visit with kids – they will love the huge medieval walls that surround parts of the city, sections of which can be walked along for excellent views into gardens, across rooftops and, on a clear day, off to the Pyrenees in the distance.
Given Girona's proximity to the coast, it's easy to combine a Costa Brava family holiday with a day trip to the city – but it definitely warrants a longer stay.
By Annabel from Smudged Postcard
Where to stay in Girona: If you're visiting Girona in summer, it's worth considering a stay at Hotel Nord 1901. Located in the old town, this boutique hotel has a small garden and an outdoor pool.
12. Pamplona, another of the most beautiful cities in Spain
Pamplona (Pampeluna) is famously the stomping ground for one of Spain's most vibrant and iconic festivals, the Encierro or Running of the Bulls. It's a tradition that dates back to at least the 14th century and a major tourist draw.
But when her streets aren't crowded with raging cattle, mad competitors and tourists, Pamplona is a charming city that showcases beautiful architecture and distinctive Basque culture.
When visiting Pamplona, focus your energy on the Navarrería, the oldest part of the city that was first established by the Romans. Eat lunch at one of the outdoor cafes on the gorgeous Plaza del Castillo overlooking the stone pavilion before visiting Pamplona's Gothic Cathedral, which features beautiful cloisters.
Pamplona's location at the crossroads of Barcelona and San Sebastian makes it an ideal pit stop when driving across northern Spain towards the Basque Coast.
Where to stay in Pamplona: Pamplona Catedral Hotel offers chic, spacious rooms in the heart of the old town.
13. Segovia
Famous for its historical buildings and rich cultural heritage, Segovia is an enchanting city defined by its magnificent Roman grandeur. It is a city wrapped up in various myths and legends, most notably the one that says Segovia was founded by Hercules himself. Segovia's city centre is a UNESCO World Heritage site, a testament to its historical architecture.
Segovia is a warm and welcoming European city with sandstone and terracotta buildings, all framed by green rolling hills that provide beautiful vistas from various viewpoints. Understandably, Segovia is very popular with photographers.
There are various historical landmarks to visit. A particular standout is the iconic Roman Aqueduct – built around 50 BC, it is extraordinarily well-preserved. Other must-see attractions are the 16th-century Gothic church and 11th-century castle, the Alcázar.
By Jessie from Pocket Wanderings
Where to stay in Segovia: For a beautiful and authentic hotel, choose the San Antonio el Real. Located next to the aqueduct within a converted monastery, visitors can enjoy spacious rooms and stylish surroundings. The hotel also offers exceptional dining provisions, with the opportunity to try the famous suckling pig of Segovia.
14. Oviedo
Oviedo, the capital of Spain's northern Asturias region, is one of the most beautiful cities in Spain and the entire Iberian peninsula. It is also one of the most underrated.
Beautifying Oviedo seems to have always been an objective of the city's inhabitants. When the Asturian kings established their pre-Romanesque churches in Oviedo in the 8th century CE, they placed them all in spectacular surroundings. These exquisite structures are so stunning they have been declared UNESCO World Heritage Sites.
Every period in Oviedo's storied history only added to the city's beauty. This is evident in the imposing architecture: ornate Baroque, delicate Renaissance, and brooding Gothic. These different styles can best be appreciated in the Cathedral of the Holy Savior that boasts all three on its facade and interior.
In modern times, the city planners ensured Oviedo had numerous outdoor green areas. Oviedo is truly a city of parks. One of the most beautiful is the Campo de San Francisco, a lush, verdant oasis in the city centre with many walking tracks, trees from around the world, a small lake, and a pleasant cafe from which to enjoy nature.
Nearby are the wonderful Jardines de la Rodriga and Jardines del Campillin, both with spectacular views of the city.
By Talek from Travels With Talek
Where to stay in Oviedo: An excellent accommodation in Oviedo is the 5-star Barcelo Oviedo Cervantes, which averages 70 USD per night depending on the season. The hotel is close to Campo de San Francisco and you can walk through the park to access all the beautiful highlights of Oviedo.
15. Bilbao
Once a polluted industrial city, Bilbao was in decline until 1992. In that year, an agreement between the Basque Administration and the Guggenheim Foundation to build a new museum in Bilbao was signed.
The Guggenheim Museum is now a tourist hot-spot, making Bilbao a must-see city in Northern Spain.
After the museum, another must when visiting Bilbao is La Ribera Municipal Market. Home to more than 60 merchants, it's one of the largest covered markets in Europe. Stalls selling seafood, meat, vegetables, fruit and cheese share the 10,000-square-metre space with pintxos bars. The bars are busiest at lunchtime, with locals and tourists alike enjoying the variety of bite-sized pintxos and local Spanish wines.
Another must-do is to wander the Seven Streets (Siete Calles) in the Old Quarter of Bilbao (Casco Viejo), which is located on the right bank of the Nervion River that runs through the city. The historic streets now boast excellent shopping, and this is also where you will find many of the city's best bars and restaurants.
By Jane & Duncan from To Travel Too
Where to stay in Bilbao: Bilbao has an accommodation option for every traveller. The-4 star Hotel Gran Bilbao is well-located for visiting La Ribera Market and the Seven Streets.
16. San Sebastian
San Sebastian (known as 'Donostia' in Basque) is one of the largest cities in the autonomous Basque Community in the northernmost part of Spain, close to the French border. Not only is it famous as a culinary hotspot (thanks to nearly a dozen Michelin star restaurants), it's also a prominent centre for Basque region culture and arts.
A full three days is enough time to soak in some of the best attractions in San Sebastian, be it going on a pintxo crawl in the old town (Parte Vieja), exploring the city centre, and marvelling at the Basque sculptures all over town.
Enjoy the epic views by riding the funicular to Monte Igueldo or hiking up Monte Urgull, and go on a boat ride to Santa Clara Island, peeking out at the sparkling waters of the Concha Bay or riding the waves at Zurriola beach, a surfers' paradise.
If you have more time to spare, a road trip along the Atlantic coast from San Sebastian to Bilbao is one of the most beautiful yet underrated routes in Spain, with several stops along the way at small Basque villages and nary a tourist in sight.
By Paroma from Year of the Monkey
Where to stay in San Sebastian: Located on the edge of the Amara neighbourhood walking distance from the river, Zenit San Sebastian is a 4-star hotel with a gorgeous rooftop sun terrace and hot tub.
17. Palma de Mallorca
Mallorca's lively capital city, Palma, is often regarded as a jumping-off point for a holiday on the Balearic Island. But there are plenty of reasons to prolong your stay. Located on Spain's southeastern coast, Palma rests on the edge of the sparkling Mediterranean Sea. And while it's easy to spend all your time sunning yourself on the city's beaches, there's much more to see if you venture further inland.
The historical heart of Palma is where you'll find Placa Major, with its curbside cafes and lively summer scenes. Wander the surrounding streets and you'll find them brimming with boutiques that'll steal your attention for hours. Weave your way around the city, taking in the diverse architecture, historical buildings that represent the city's turbulent past, and thriving art scene.
As you make your way back towards the port you'll come across Mallorca's most prominent landmark, the Catedral-Basílica de Santa María de Mallorca. Join the locals for a waterside picnic here, or find shelter at the public gardens nearby.
Due to its connections with the rest of the island, Palma is among the best places to stay in Mallorca, too. For an enjoyable day trip, take the Soller train to the town of the same name. The vintage railway is a unique way to explore the island's backcountry and is a hit with kids too.
By Nadine from Le Long Weekend
Where to stay in Palma: Hotel Cort is located in the heart of the old town and offers a truly unique experience. Spend days exploring, then come back for a drink on your private terrace, or a meal in the excellent onsite brasserie.
18. Sagunto
Tucked away in the foothills of the Parc Natural de la Serra Calderona, north of the bustling city of Valencia, the quiet city of Sagunto is another of the most beautiful in Spain.
Smaller Spanish cities such as Sagunto are overlooked but provide a taste of typical Spanish life for those willing to venture beyond the popular hotspots. The people of Sagunto are very friendly to visitors, and it's not uncommon for strangers to ask you to join in a game of fútbol in one of the local fields.
As well as the hospitality, another thing that makes Sagunto so beautiful is the mix of old Spanish charm and ancient Roman ruins scattered within and above the city. Sagunto is full of narrow streets that wind up and down the hills. Throughout the city, you will find vibrantly coloured buildings, nearly all of them with that lovely classic red-clay roof that you see in many a Spanish town.
On the highest hill above the city you'll find the ancient Sagunto Castle, built over 2,000 years ago by the Romans. Taking in the sweeping views the castle provides is a must-do when visiting.
For more on Sagunto, see this detailed 2-day Sagunto Itinerary.
By Christen from Travel Wander Grow
Where to stay in Sagunto: When visiting Sagunto, stay at the B&B Domus Atilia. It offers great views of the castle, free breakfast, a terrace, and top-quality service. On top of that, this B&B is another nice way to get a real feel for the Spanish culture and daily life in Sagunto.
19. A Coruna
Dating back to prehistory, A Coruna (A Coruña) is the second-largest city in the region of Galicia and one of the best places to visit in northern Spain. It served as the political capital of the Kingdom of Galicia in the 16th-19th centuries, and today, it is the industrial and financial hub of the northern region.
A Coruna is packed with stunning historical spots, viewpoints overlooking the rugged coastline, incredible places to eat, and much more. But what makes this beautiful Spanish city so amazing is the combination of traditional and modern, as well as the laid back yet vibrant atmosphere.
Some of the landmarks that shouldn't be missed are the Tower of Hercules (a lighthouse dating back to Roman times and a UNESCO World Heritage Site), the Castle of San Anton, the Town Hall, and the entire old city, which is A Coruna's most charming precinct. There are also plenty of visit-worthy museums in the city including the Fine Arts Museum, National Museum of Science and Technology, and Military Museum.
For those looking for some relaxation, A Coruna is home to beautiful parks and gardens such as Jardínes de Méndez Núñez, and fantastic beaches where one can soak up the sun, including Riazor Beach, Lapas Beach, and Matadoiro Beach.
By Or from My Path in the World
Where to stay in A Coruna: A lovely hotel that offers views of Riazor Beach is the cosy Hotel Brisa.
20. Santiago de Compostela
Santiago de Compostela, the main city in Galicia, is world-famous for being the final stop on the Camino de Santiago, AKA the Way of St. James – a holy pilgrimage that sees pilgrims walking from a variety of different places to reach the city in a journey of self-discovery and spirituality.
The city became a UNESCO World Heritage Site in 1985. The main sight is the beautiful cathedral, where you can spot the Crypt of St. James and where the Cathedral museum is also found. The view of Obradoiro Square from the terrace of the museum is impressive. Make sure to also visit the Hostal de Los Reyes Católicos, which has been providing accommodation for pilgrims since the 16th century.
Other places worth exploring are the Mercado de Abastos and the beautiful Parador Santiago de Compostela, a five-star hotel with a gorgeous interior (you're welcome to walk in just to see it).
Other than that, the city is a pleasant place to stroll around and get lost in the multitude of narrow alleys. Breathe in the festive atmosphere and feel the sense of achievement the pilgrims bring whenever they reach the final point of their walk.
By Claudia from My Adventures Across The World
Where to stay in Santiago de Compostela: One of the best places to stay in Santiago de Compostela is A Quinta da Auga, a wonderful hotel with cosy rooms, a restaurant and a spa. It is, however, located a bit outside of the city centre.
21. Granada
Granada is constantly voted 'One of the Most Beautiful Cities in Spain'.
Granada is rich in history and culture shaped by Muslims, Jews and Christians, and there is evidence of this around every corner. Albaicin is the old Arabic Quarter with narrow, winding cobbled streets and whitewashed houses covered in potted flowers. Sacromonte has the 'Gypsy Quarter', cave houses, and authentic flamenco shows. And the former Jewish Quarter, Realjo, has great street art.
But it's the hilltop UNESCO World Heritage site that is Alhambra – a stunning Moorish palace with Islamic architecture, magnificent palaces, courtyards, gardens and fortifications – that attracts most visitors to Granada. At sunset, head to San Nicolás for a stunning view of the Alhambra and Granada city as a whole.
Granada is overlooked by the soaring, often snow-covered peaks of the Sierra Nevada mountains and is only about 70 km from the sea, so it's possible to go snow skiing and swimming on the same day!
Granada is a 'working city.' It's not just a tourist attraction, and so you'll get to experience an authentic Spanish way of life and sample some of the best tapas in Spain too!
By Maureen from "So Many Places! So Little Time"
Where to stay in Granada: The historic 5-star Alhambra Palace is highly recommended because of its location close to the Alhambra and terrace with stunning views.
22. Cadiz
Founded by the Phoenicians and one of the oldest settlements in Europe, the Andalusian city of Cadiz (Cádiz) is a peninsular beach town on the southern coast of Spain. Describing Cadiz in a way that does it justice is a very tricky task. Alongside its rich historical past, Cadiz is charming, quaint, and a place of extraordinary beauty with an authentic Spanish feel.
There are 17th and 18th century castles in Cadiz, including the Castillo de San Sebastian and Santa Catalina, remains of a Roman settlement, including a Roman Theatre, and incredible panoramic views from the Tavira Tower (Torre Tavira), the highest point in the city.
If you want to get a glimpse into local life and sample fresh regional produce, head to Mercado Central, a lively food market located in the heart of the Old Town. Make sure you don't leave Cadiz without going to a flamenco dinner show – get ready to be dazzled by this powerful art form whilst you work your way through a delicious plate of traditional tapas.
For experienced riders and those learning how to surf, Cadiz is also home to La Caleta, considered one of the best urban beaches in Europe.
By Milene & Paul from Surf and Unwind
Where to stay in Cadiz: If you're looking for a place to stay, consider booking the 4-star Parador de Cádiz, a modern hotel that overlooks the bay right in the Old Town next to Parque Genovés, just steps away from the beach.
23. Leon
Leon (León) is the capital of the province of Leon, nestled in the northwest of Spain. Its origins date back to 29BC when it was the military encampment for a legion of the Imperial Roman Army, namely the 6th Victorious Legion. Leon's name derives from the Latin for Legion – legio – and not from lion as is often assumed.
Throughout the years the city has been home to the Romans, the Goths and the Moors. A commercial centre for most of its medieval years, Leon declined and is now experiencing something of a comeback.
A trip to Leon is highly recommended for its architecture, food and festivals. The city hosts numerous celebrations including Holy Week.
Architecturally, the three main draws are the Cathedral (Santa Maria de Regla), the Basilica of San Isidoro, and the Convent of San Marcos. The former was built over during the 13th century with an impressive Gothic look and some of the best and most numerous stained glass windows from the period.
The latter is now a convent turned Parador – one of the state-owned luxury hotels where Pilgrims on the Camino de Santiago often blow their budget for one night of luxury while passing through town!
Where to stay in Leon: Whilst fairly expensive, the Parador Hostal San Marcos, the convent-turned-hotel, is the standout for a stay in Leon.
24. Marbella
Marbella is no doubt one of the most beautiful cities in Andalusia. The capital of the Costa del Sol, the city is probably most well-known for its marina: Puerto Banús. It's famed for fabulous nightlife, luxury shops, and elegant restaurants. This, in turn, means the marina is often filled with extravagant yachts and a few celebrities…
However, there's far more to Marbella than meets the eye! For example, it has a rich history which goes all the way back to the Roman Empire. You can visit the remains of Roman baths just outside the modern city centre.
Visiting Marbella's old town is also like stepping back in time. Some of the charming narrow streets are still surrounded by an ancient wall, which was built to protect the old Arab 'Medina'.
Furthermore, the natural beauty of Marbella is quite stunning. Twenty-seven kilometres of coastline culminates in 24 soft sandy beaches, all with great amenities. This said, the crowning jewel has to be the Sierra Blanca mountains, which provide the most breath-taking backdrop and frame the city.
By Rachel from Earth's Magical Places
Where to stay in Marbella: If you're looking for somewhere to stay in Marbella, nowhere could be better than the Nobu Hotel. Although on the expensive side, this 5-star accommodation offers a perfect location, chic modern and stylish rooms, and world class facilities thanks to the gorgeous pool, and onsite restaurants.
25. Santander
Santander is a gem among Spanish cities. This elegant city on the northern coast captivates visitors with its majestic atmosphere, beautiful architecture, charming terraces, and, of course, the bay, recognised as the most beautiful in the world. The Bay Bahía de Santander is a must-visit for views of the endless sea and mountains.
Santander is home to some of the best and most beautiful beaches in northern Spain, all with fine, golden sand. This city has everything a traveller could dream of: interesting historical sights, unique places to stay, parties, and delicious Spanish tapas. Be sure to take a stroll along the Paseo de Pereda, a sprawling street in the centre, with a long promenade parallel to the pier line.
On a walk, you can enjoy the splendour of the bay. An important attraction nearby is the Pereda gardens or Jardines de Pereda. Both the promenade and gardens are dedicated to the Cantabrian novelist José Maria de Pereda.
If you're drawn to the sea, don't miss the Maritime Museum, the Museo Marítimo del Cantábrico, which is dedicated to the maritime heritage of Cantabria. Its collections, considered the most complete in Spain, offer a global look at marine biodiversity and explore the relationship between humans and the Cantabrian Sea over the centuries.
In the evening, head to Calle Vargas, an area full of restaurants where you can try typical Santander seafood dishes: famous fried calamari, shellfish, and mussels.
By Sasha from The Alternative Travel Guide
Where to stay in Santander: Hotel Chiqui is a great place to stay in Santander as all rooms have sea views. It also features an infinity pool.
26. Santa Cruz de Tenerife
The coastal city of Santa Cruz de Tenerife is located in one of Spain's most beautiful regions, the Canary Islands, off the coast of West Africa. The best time to visit is in February for Carnival of Santa Cruz de Tenerife, one of the country's biggest and most vibrant festivals.
Santa Cruz offers visitors the perfect blend of amazing history, culture and nature. Life centres on the bustling port. Wide boulevards radiate out from the gorgeous Plaza de España, and around the city you'll find beautiful beaches including Las Teresitas.
Other iconic monuments in the old town centre include the baroque Palacio de Carta, the Old Hospital, and the Church of the Immaculate Conception. Beyond the bright lights, UNESCO World Heritage-listed San Cristóbal de La Laguna and Teide National Park make ideal day trips.
A little bit glam but with a soft natural side, Santa Cruz de Tenerife is a true beauty and the perfect base for exploring the Spanish islands.
Where to stay in Santa Cruz: Hotel Taburiente S.C.Tenerife is located next to García Sanabria Park and offers guests a rooftop pool with views of the Atlantic Ocean.
Spain essentials
Here are some helpful websites and resources you can use to organise your trip to Spain.
FLIGHTS: Find affordable flights to Spain on Skyscanner.
VISAS: Use iVisa to check if you need a tourist visa for Spain and apply for an expedited visa online.
TRAVAL INSURANCE: Insure your trip with HeyMondo, my preferred provider for single-trip and annual travel insurance.
SIM CARD: Buy an eSIM and data package for Spain online before you go. My top choice is the Eurolink eSIM from Airalo (prices from $5).
CAR HIRE: Find a great deal on a Spain rental car using Discover Cars.
ACCOMMODATION: Find the best hotel deals in Spain on Booking.com, or find a unique Airbnb. See my list of the best Spain Airbnbs here!
CITY TOURS & DAY TRIPS: Book skip-the-line tickets, day tours and city excursions on Viator.
FOODIE EXPERIENCES: Find the best food tours and cooking classes in Spain. Use the promocode EMILYLUSH to get 10% off your booking.
SPAIN GUIDEBOOK: Pick up a copy of the latest Lonely Planet guidebook for Spain.
20 Most Beautiful Cities In Spain: Get Spellbound By Them On A Trip In 2022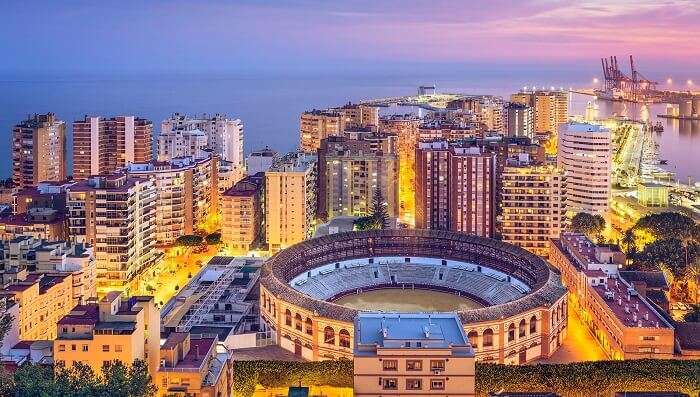 Spain, truly, is a country that endears itself to all. Be it its historical extravaganza, mesmerizing beauty, plethora of colourful festivals, or the beautiful fun-loving people – the most beautiful cities in Spain ensure that there is never a dull moment during a traveler's time here. They are picturesque, like right out of a romantic's dream. So before planning your next vacation in Spain, check out the best cities in Spain to plan a perfect itinerary!
Top 20 Most Beautiful Cities In Spain
Looking for the best cities in Spain? From scenic landscapes to adventurous expeditions, a vacay in Spain offers you memories of a lifetime! Let's glide from no 20 to no 1 exploring enigmatic wonders; the most beautiful cities in Spain.
Ronda – Stunning Views
Galera – Mesmerizing Ambiance
Cadaques – Beautiful White Town
Bilbao – Modern Architecture At Its Best
Valencia – A Mix Of Modernity And History
Huesca – Musician's Paradise
Jerez De La Frontera – Home Of Flamenco
Logrono – Marry Rioja Wine With Tapas
Santillana Del Mar – The Town Of Three Lies
Burgos – Great Food, Great Monuments
Malaga – The Homeland Of Picasso
Pamplona – Bull Running, Anyone?
Seville – Orange Trees, Bull Fights And The Alcazar
Consuegra – The Distant Windmills Beckon
Cuenca – Home Of The Casas Colgadas
Cordoba – The Land Of Picturesque Patios
Segovia – Disney's Inspiration
Granada – A Dip In Moorish History, Alhambra
Madrid – "If You Are In Madrid, You Are From Madrid."
Barcelona – Gaudi's City Where The Party Never Ends
20. Ronda – Stunning Views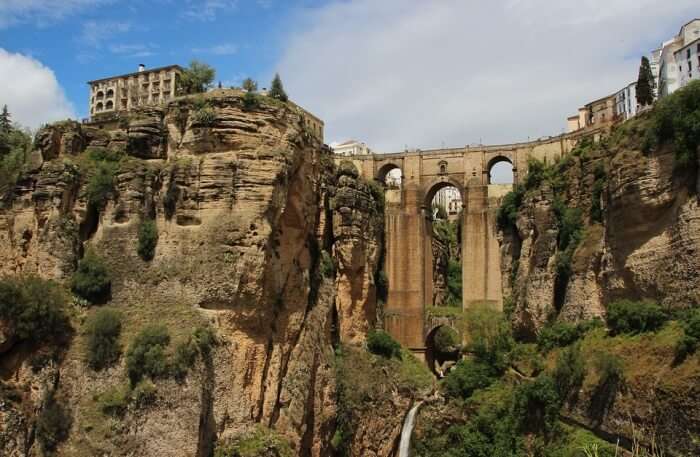 Ronda is another beautiful city located in Malaga in Spain and is known for its picturesque beauty. Perched on the top of a cliff, the place is known for offering stunning views of the surrounding ambiance. If you are a nature lover and love exploring the ruins of the previous era then you must surely visit Ronda on your next trip to Spain. This is amongst the most popular Spain cities.
Top Attractions: Puente Nuevo, Bullring of the Royal Cavalry, Gaudalevin
Best Time To Visit: April to September
Things To Do: Local sightseeing
Places To Stay: Parador De Rondo, Rondo Hotel Polo
How To Reach: You can take a local bus from any destination in Spain to reach here
19. Galera – Mesmerizing Ambiance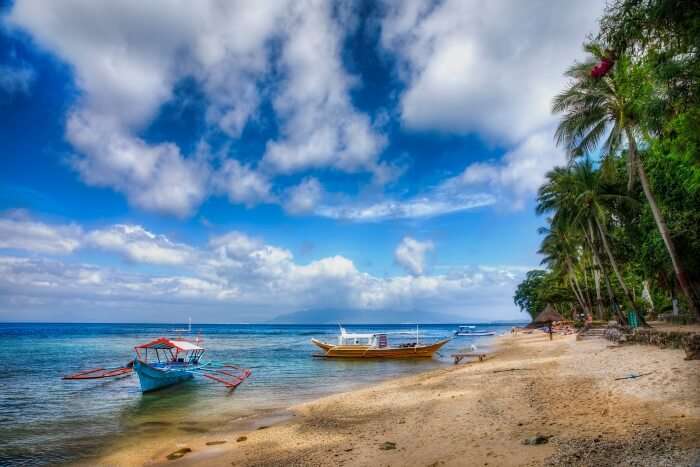 Galera, another mesmerizing place to be explored on your vacation in Spain. The place is popular for three things, that is, cheap tapas, friendly & funny locals, and flamenco. You can also take a cruise and enjoy the best coastal vacation here.
Top Attractions: Castellon Alto, El Musoe De Galera
Best Time To Visit: November to March
Things To Do: Catch a glimpse of local history, Head to the beach, and more
Places To Stay: Hotel Rural Galera, Casas Chueva El Milador Le Galera
How To Reach: You can take a public transport to reach Galera
18. Cadaques – Beautiful White Town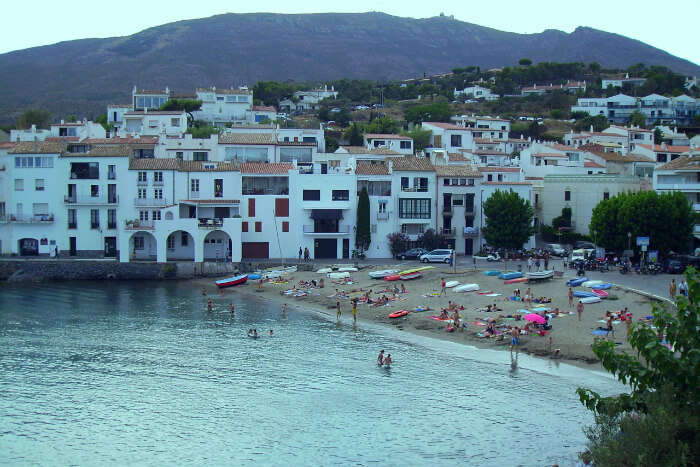 Don't forget to witness the stunning white town, located on the bay of Mediterranean Sea, called Cadaques. This is amongst the most popular Spain cities. The place is located in proximity to Barcelona and you can take public transport to reach here. The beauty of Cadaques has inspired numerous artists including Salvador Dali.
Top Attractions: Salvador Dalí House Museum, Cap de Creus, Platja Gran
Best Time To Visit: June to August
Things To Do: Take a local sightseeing tour
Places To Stay: Hotel Palaya Sol, La Residencia, Hotel Rec De Palau
How To Reach: You can take train from the Plaza Catalunya, located in the center of Barcelona
17. Bilbao – Modern Architecture At Its Best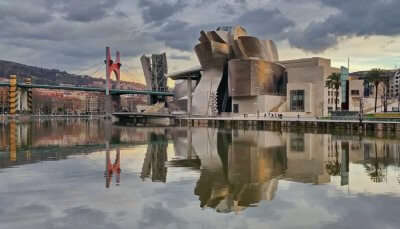 In stark difference from other Spanish cities, Bilbao stands out for its modern architecture. This old port city's claim to fame is the Guggenheim Museum, which is a colossal titanium structure that houses some spectacular modern art. Don't forget to try a plate of pintxos with your drink while you are in Bilbao. This is among the prettiest cities in Spain.
Top Attractions: Guggenheim Museum Bilbao, Plaza Nueva, Zubizuri
Best Time To Visit: May, June, September
Things To Do: Marvel at the works of the Guggenheim Museum, Eat from the city's pintxos bars
Places To Stay: Hotel Ilunion, Hotel Ibis, Poshtel Bilbao
How To Reach: Take an A8 from San Sebastian to reach here
16. Valencia – A Mix Of Modernity And History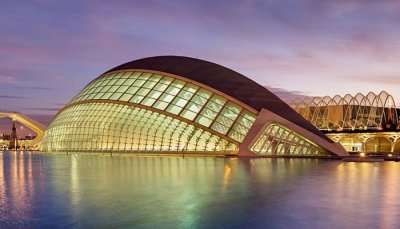 Believed to be the birthplace of Paella, Valencia beautifully fuses contemporaneity with the archaic. The structure that draws most people is the futuristic City of Arts and Sciences. There are many areas in the city dedicated to sports which are idyllically surrounded by trees and plants. The beach, of course, is an added attraction. This is one of the most popular Spain cities.
Top Attractions: Ciudad de las Artes y las Ciencias, L'Oceanogràfic, The Central Market Of Valencia
Best Time To Visit: March and June
Things To Do: Plan a visit to the local attractions
Places To Stay: Ilunion Valencia, Buho House, The Westin Valencia
How To Reach: You can take AVE high-speed trains which cover the distance between Madrid and Valencia in around 100 minutes
15. Huesca – Musician's Paradise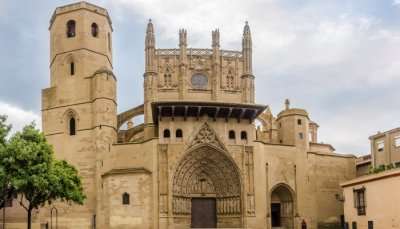 Huesca is a charming city in the Aragon region, very close to the Pyrenees. Apart from the regular dose of old churches and castles, this city is also known for its musical activities. El 21 is considered to be amongst the country's best concert venues. While there, do not forget to taste the Somontano wines and Pollo al chilindron (a chicken and peppers dish). The Fiesta Mayor is also a colorful festival to watch out for. This is one of the most interesting cities in Spain.
Top Attractions: Huesca Cathedral, Abbey of San Pedro el Viajo
Best Time To Visit: May and September
Things To Do: Take a local sightseeing tour, taste scrumptious delicacies from local outlets
Places To Stay: Abba Huesca Hotel, Hotel Sancho Abarca
How To Reach: Take a bus from the city you are staying to Huesco
14. Jerez De La Frontera – Home Of Flamenco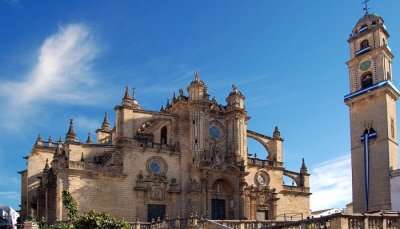 Want to feel like a Spaniard? You could head straight for Jerez. It's a lovely 3000 year old town with cobbled streets, numerous old castles and ruins, medieval churches, and plenty of wine cellars to taste its wine making history. And if you are into horses, don't miss the most entertaining annual 500 year-old Feria del Caballo (the Horse Fair).
Top Attractions: Alcázar of Jerez de la Frontera, Royal Andalusian School of Equestrian Art, Jerez de la Frontera Cathedral
Best Time To Visit: November to March
Things To Do: You can go for a sightseeing tour
Places To Stay: Vivian's Guest House, Backpackers Jerez
How To Reach: The Malaga International Airport is the Andalusia region's largest airport and is well-connected to other cities of Spain
13. Logrono – Marry Rioja Wine With Tapas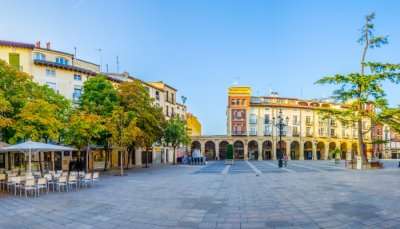 This lovely Spanish city has been, historically, a pilgrimage stopover in the journey to the tomb of St James in Santiago de Compostela and definitely comes in the list of must see cities in Spain. It is renowned for its delectable Spanish cuisine (sampled in the Tapas tasting streets) and the famous Spanish Rioja Wine.
Top Attractions: Calle Laurel, Co-Cathedral of Logroño, Church of San Bartolomé
Best Time To Visit: December
Things To Do: Explore the history of this beautiful place by visiting the popular attractions here
Places To Stay: Hotel FG Logroño, Albergue Albas, Pension Saint Mateo
How To Reach: Board a train from Barcelona to reach here
12. Santillana Del Mar – The Town Of Three Lies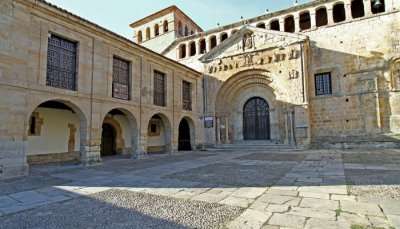 In case you are wondering what the three lies are: it is neither a Saint (Santo), nor flat (llana), nor is it by the sea (Mar) as implied by its name. But it surely is one of the prettiest and best cities to visit in Spain.
Top Attractions: Cave of Altamira, National Museum and Research Center of Altamira, Santillana Zoo
Best Time To Visit: July, August and September
Things To Do: Visit the popular attractions, take a jungle safari
Places To Stay: Parador Del Santillana Del Mar, Pasoda De La Abadia
How To Reach: Hire a taxi or take a self-driven car
11. Burgos – Great Food, Great Monuments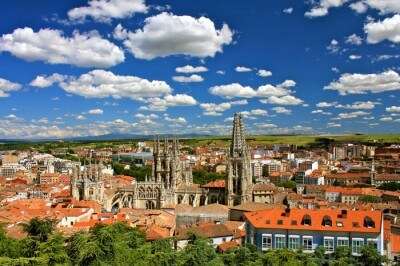 On the banks of the river Arlanza and Duero, Burgos is a historical delight among the best cities to visit in Spain. The Cathedral of Burgos is a magnificent monument and a UNESCO World Heritage Site. It is also famous for its blood sausages, which can be sampled at any of the amazing eateries around the town.
Top Attractions: Burgos Cathedral, Monasterio de las Huelgas, Arco de Santa María
Best Time To Visit: July and August
Things To Do: Take a local sightseeing tour
Places To Stay: Pension Pena, Pension Monjes De La Biblioteca
How To Reach: Burgos is well connected by bus to the most important Spanish cities
10. Malaga – The Homeland Of Picasso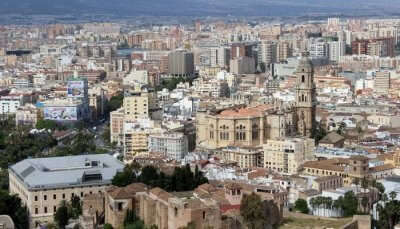 The birthplace of Pablo Picasso, this beach city is a lovely place to relax. It has a vibrant bohemian culture, the SOHO district being its hub. Malaga also has its fair share of old fortresses and churches: Alcazaba and the Baroque Cathedral.
Top Attractions: Alcazaba, Picasso Museum Málaga, Catedral de la Encarnación de Málaga
Best Time To Visit: September to November
Things To Do: Indulge in water sports adventure, take a local sightseeing tour
Places To Stay: Hotel Ibis, Malanga Beach and Center Backpackers, Barcelo Malaga
How To Reach: The Málaga-Costa del Sol Airport is amongst the airports that experiences the highest volume of passenger flow in Spain. You can take a flight to reach city
9. Pamplona – Bull Running, Anyone?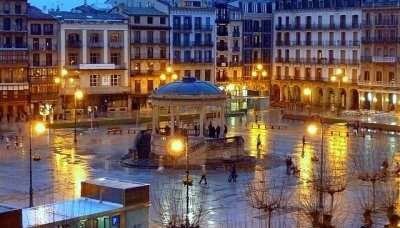 Pamplona is famous mainly due to the wild and adrenalin-rich San Fermin, the running with the bulls festival. But there is more to Pamplona – there are old historic churches, the Museum of Navarra showcasing exquisite Roman artefacts, and Renaissance paintings complemented by some lovely parks.
Top Attractions: Pamplona Cathedral, Castle Square, Museum of Navarra
Best Time To Visit: February to April
Things To Do: Take a local sightseeing tour
Places To Stay: Aloha Hostel, Antique Pamplona Appartment
How To Reach: You can take a train from Atocha to Pamplona
8. Seville – Orange Trees, Bull Fights And The Alcazar
Next in the list of most beautiful cities in Spain is Seville – the capital of Andalusia. It boasts of three UNESCO World Heritage Sites: the Reales Alcázares palace, the Cathedral (containing the remains of Christopher Columbus) and the General Archive of the Indies. This vibrant city can assault your senses with a riot of colours and the fragrance of orange blossoms. This is among the top cities in Spain.
Top Attractions: Royal Alcázar of Seville, Plaza de Espana, Catedral de Sevilla
Best Time To Visit: March to May
Things To Do: Take a sightseeing tour
Places To Stay: Hotel Alfonso, Adriano Hotel
How To Reach: You can hire a taxi to reach here
7. Consuegra – The Distant Windmills Beckon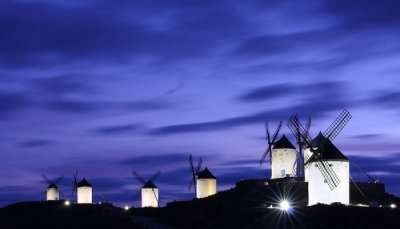 Windmills miles on end framed against the blue Spanish skies is an enduring image of Consuegra. Apart from these superbly preserved windmills there is an old castle alongside to wander around. Consuegra is also famous for saffron and one can witness the radiantly lit windmills during the Saffron festival in October.
Top Attractions: Molinos de Viento de Consuegra, Castle of la Muela, Molino Rucio
Best Time To Visit: May and October
Things To Do: Take a sightseeing tour
Places To Stay: Coma la vida de antes, El Patio de los
How To Reach: You can take a local bus to reach here
6. Cuenca– Home Of The Casas Colgadas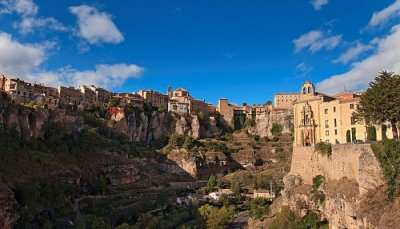 Cuenca is also known as the Eagle's Nest where Spain's first Gothic Cathedral was built. Apart from its historical significance, this walled city derives its uniqueness from the amazing "hanging houses" (casas colgadas), perched precariously on cliffs overlooking the Huecar river gorge.
Top Attractions: New Cathedral of Cuencam, El Cajas National Park, Avenida Mirador de Turi
Best Time To Visit: December, November, and January
Things To Do: Visit the popular attractions
Places To Stay: Selina Cuenca, Mansion Alcazar
How To Reach: You can take a bus from Madrid to reach here
5. Cordoba – The Land Of Picturesque Patios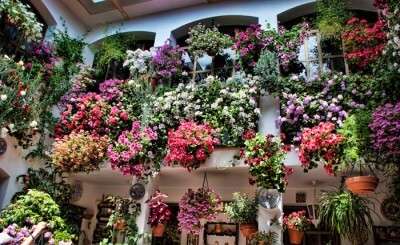 Truly a beautiful city to visit, the artistic patios are a sight to behold. This was one of the greatest cities in the world and there still exists fragments of that distant past: the palace fortress and the Great Mosque.
Top Attractions: Mosque of Cordoba, Alcazar of the Christian Monarchs, Roman bridge of Córdoba
Best Time To Visit: May and October
Things To Do: Go for local sightseeing
Places To Stay: San Miguel, Eurostars Conquistador
How To Reach: You can board a bus from Madrid or Malaga
4. Segovia – Disney's Inspiration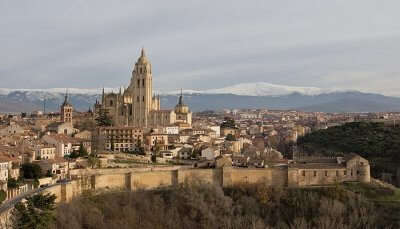 This pretty city is just north of Madrid and the legend has it that it was founded by Noah's son or Hercules himself. Irrespective of the truth of the fable, it's a city that inspired the Walt Disney's Sleeping Beauty castle. Do you need any more reasons to visit this city?
Top Attractions: Alcázar de Segovia, Aqueduct of Segovia, Catedral de Segovia
Best Time To Visit: March to September
Things To Do: Take a sightseeing tour
Places To Stay: Hotel San Antanio El Real, Hotel Exe Casa De
How To Reach: Take a bus from Segovia to reach here
3. Granada – A Dip In Moorish History, Alhambra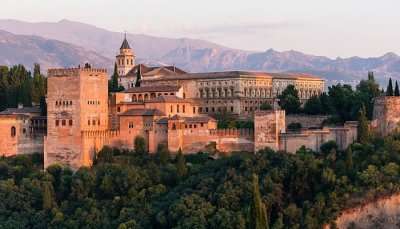 Situated at the foot of the Sierra Nevada in southern Spain, Granada is famous for the fabled citadel and the palace of Alhambra in the list of most beautiful cities in Spain. One magical sight is that of the Alhambra glowing red in the setting sun as seen from the Mirador de San Nicolás. Of course some free tapas and scintillating night life won't do you harm!
Top Attractions: Alhambra, Generalife, Catedral de Granada
Best Time To Visit: February to March
Things To Do: Visit the local attractions or take a sightseeing tour
Places To Stay: Melia Granada, Inn Hostels Granada and Appartments
How To Reach: Málaga airport is 125km from Granada and it takes about 90 minutes to drive from Malaga to Granada
2. Madrid – "If You Are In Madrid, You Are From Madrid."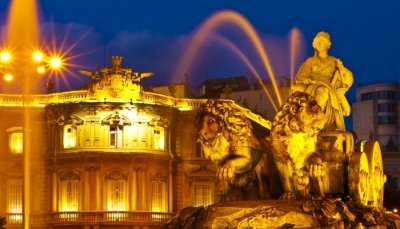 As succinctly put by many: "If you are in Madrid, you are from Madrid."
Madrid is definitely among the most beautiful cities in Spain. It's nightlife is legendary, be careful lest you get swept away by the jolly crowd on the streets, all set to dance away the night. It is also known for its astounding museums, the Museo del Prado, Centro de Arte Reina Sofía and Museo Thyssen-Bornemisza being the crème. The essence of Madrid is cosmopolitan.
Top Attractions: Royal Palace of Madrid, Plaza Mayor, Museo Nacional del Prado
Best Time To Visit: September to November
Things To Do: You can go for boating to El Retiro Park, take a local sightseeing tour
Places To Stay: Plaza de Cibeles, Plaza de Espano
How To Reach: You can take direct flights to Madrid
1. Barcelona – Gaudi's City Where The Party Never Ends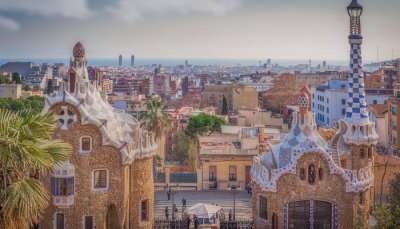 Home to some of the top tourist attractions of Spain, the colorful Catalan capital flaunts architectural marvels, like Antoni Gaudi's Casa Batllo and the famous Sagrada Familia church. It is a bustling beach city with a glittering nightlife and lively shopping options.
Top Attractions: La Sagrada Familia, Park Güell, Casa Milà
Best Time To Visit: May to June
Things To Do: Go for a sightseeing tour
Places To Stay: El Palace, Eurostars Grand Marina
How To Reach: You can take a flight to Barcelona
I won't be surprised if half way down the list, some of you might have already started packing your bags. Do visit the above mentioned most beautiful cities in Spain for an awesome experience. Book your trip to Spain and carry on, live life, live in Spain.
Disclaimer: TravelTriangle claims no credit for images featured on our blog site unless otherwise noted. All visual content is copyrighted to its respectful owners. We try to link back to original sources whenever possible. If you own rights to any of the images, and do not wish them to appear on TravelTriangle, please contact us and they will be promptly removed. We believe in providing proper attribution to the original author, artist or photographer.
Please Note: Any information published by TravelTriangle in any form of content is not intended to be a substitute for any kind of medical advice, and one must not take any action before consulting a professional medical expert of their own choice.
Frequently Asked Questions About Most Beautiful Cities In Spain
Which is the most beautiful city in Spain?
Some of the most beautiful cities in Spain are Granada, San Sebastian, Malaga, Barcelona, Toledo, Sevilla, Salamanca, Bilbao. These are some of the must-visit places to explore the beauty of this European country.
What is the prettiest part of Spain?
San Sebastian is one of the most beautiful parts of Spain which is known for its magnificent mix of beaches, mountains, and beautiful architecture.
Which cities are worth visiting in Spain?
While planning a trip to Spain, these are the cities which are worth visiting alongside Madrid and Barcelona.
1. Seville
2. Bilbao
3. Valencia
4. Granada
5. Toledo
Is Spain expensive to visit?
The cost of traveling to Spain completely depends on the places you're visiting. Some of the popular cities like Barcelona and Madrid are more expensive than any other smaller cities in Spain. An average backpacking budget for Spain is around 50-60 EUR ($55-65 USD).
How to travel between cities in Spain?
The best mode of travel between cities in Spain is by train which connects almost the entire country. There are high-speed train or AVE which runs between the cities. It takes an average time of 2hrs 40minutes from Barcelona to Madrid.
Is it safe to travel in Spain?
It is generally safe to travel to Spain just like the other parts of Western Europe. It is significantly free of danger, but it is better to be cautious around tourist areas and carry a small amount of cash.
What is the best time to visit Spain?
The best time to visit Spain is during the spring season which starts from March till May and during the fall season which starts from September to November. At this time of the year, one can find less crowded, cheaper accommodations and of course the pleasant weather to even hit the beach.
Which is the cheapest month to fly to Spain?
February is considered to be the cheapest month to fly to Spain while June, July, and August are the peak seasons where the flight prices also rise.
15 of the most beautiful villages in Spain
Lori Zaino is a writer for TPG and TPG UK covering travel, news, points and miles and more. She's been based in Madrid, Spain almost 15 years and is an expert in travel throughout destinations such as Europe, Southeast Asia and Africa.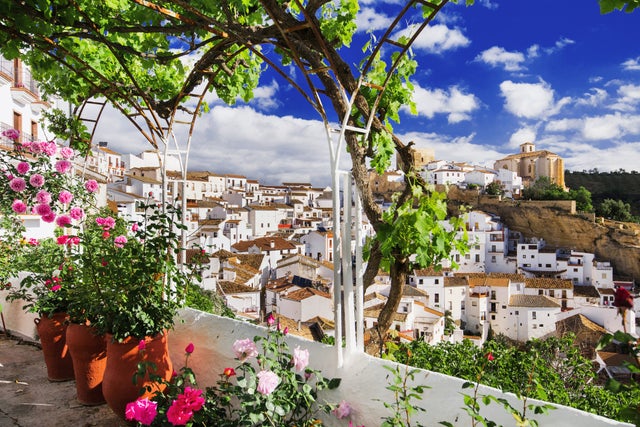 This post contains references to products from one or more of our advertisers. We may receive compensation when you click on links to those products. Terms apply to the offers listed on this page. For an explanation of our Advertising Policy, visit this page.
Editor's note: This is a recurring post, regularly updated with new information.
For anyone planning a trip to Spain, it may be overwhelming to decide where to begin. Will it be Madrid's art, Ibiza's beaches, Barcelona's tapas or Seville's flamenco?
While Spain's most remarkable cities are worth a visit, so is experiencing the delights of something smaller: un pueblo. Many of the Mediterranean country's villages, or pueblos, are exceptionally beautiful. In fact, there are so many gorgeous Spanish villages, it was difficult to narrow down this list.
However, we've selected 15 of the most stunning villages in Spain ideal for a charming and relaxing vacation. Some are in the mountains, some close to the seaside and some just a quick trip from a city like Madrid, Seville or Barcelona. Although many of these destinations are accessible by public transport (buses and trains), it may be best to rent a car in order to visit these villages with more ease.
For more travel tips, news and advice, subscribe to our free daily newsletter.
Altea, Comunidad Valenciana
Take a break from the all-inclusive beach-and-beers fun in Benidorm or the crowded sands of Alicante to visit the nearby sparkling seaside village of Altea.
This whitewashed hilltop village couldn't be more different from the high-rises of its neighboring beach towns. Wander the rocky coastline, then walk up the steep steps to the old town for panoramic views. Stop and admire the Church of the Virgin Consuelo; its blue dome brightly juxtaposed against the whitewashed walls is reminiscent of the Greek islands.
Albarracín, Aragón
Perched at almost 4,000 feet, the medieval walled village of Albarracín is pending UNESCO World Heritage status. The castle, main square and cathedral are the hot spots to see, but meandering the cobblestone streets and getting a little lost may be the best way to enjoy the village.
Frequently referred to as the most beautiful village in Spain, Albarracín's crumbling stone buildings and tiny alleyways don't disappoint. Just come ready to climb and wear appropriate footwear.
Cadaqués, Catalonia
One of Costa Brava's most picturesque gems, Cadaqués is inside the Parque Natural del Cap de Creus, a nature preserve rife with hilly hiking trails and panoramic viewpoints.
If the village looks vaguely familiar, it was used as a backdrop by artists such as Salvador Dalí (he was born and buried in the nearby village of Figures) and Joaquín Sorolla, known for his seascape artwork.
Strolling the village's cobbled streets is a joy in itself. However, the best way to see Cadaqués is high above from varying viewpoints, so put on your hiking boots and start climbing for a memorable photo.
Alcalá del Júcar, Castilla de la Mancha
Home to a medieval castle and fortress, Alcalá del Júcar overlooks the Júcar River and Gorge.
Besides soaking up the traditional Spanish village atmosphere, explore the Cuevas del Diablo, caves built into the side of the mountain rock. Even during the hottest of summer days, it's a cool 65 to 70 degrees Fahrenheit. Make sure to cross the famous Puente Romano, a bridge that actually wasn't built by the Romans but is still a very special piece of historical architecture.
Tejada, Gran Canaria, Canary Islands
Take a break from Gran Canaria's sunny beaches to head inland for a bit of village charm.
Weave along the winding mountain roads inland to Tejada, where the white-walled, red-roofed homes and buildings sit amid the greenery of the island's mountainous interior. Once you've checked out the village's hot spots like the Abraham Cardenas Sculpture Museum or the Medicinal Plants Centre, head to the surrounding area to hike around Roque Bentayga, a towering rock formation.
San Vicente de la Sonsierra, Rioja
Wine-lovers should head to San Vicente de la Sonsierra, surrounded by vineyards in Spain's most famous wine region, La Rioja.
The 10th-century village features a few stone towers, a hilltop castle, a Plaza Mayor and modern touches like a few colorful murals. For a little more action, head to the slightly larger, nearby town of Haro, which features a wine museum. Don't miss tours and tastings at neighboring wineries like Bodegas Riojanes and Bodegas Castillo de Mendoza.
Potes, Cantabria
Bathed in moss and surrounded by verdant countryside and mountains, the stone village of Potes is famous for its arches and the Deva River, which runs right through the village center.
After enjoying the picturesque old town, you'll definitely want to explore the nearby outdoor landmarks, such as the nearby climbing spot and limestone peak Naranjo de Bulnes. Eating in the village is a must: Plan to sample Cantabrian specialties like chickpea pies and stews, as well as Cantabrian game.
Combarro, Galicia
It doesn't get more traditional than Galicia's fishing village of Combarro, located in the Rias Baixas area.
It features the customary Galician architecture hórreos, homes set upon stilts. There are more than 60 of them throughout the village, many of which are used as granaries or for food storage.
Keep an eye out for the cruceiros, special granite cross landmarks, as you lap the village and its surroundings. Eat as much seafood here as possible — shellfish and pulpo gallego (Galician-style octopus doused with paprika) are especially revered in the region.
Setenil de las Bodegas, Andalusia
It's not easy to pick the most beautiful village in Andalusia — Arcos de la Frontera and Mijas are strong contenders, among others.
However, Setenil's unique geography makes it one of the most impressive. Its focal point is a hilltop castle that was once an Arab fortress. The village's white buildings are built directly into the cliffside rock, resulting in an original, cavelike structure.
Stop by one of the bars with outdoor tables set directly under the rock caves.
Hondarribia, Basque Country
One of the most colorful villages in Spain, Hondarribia spans the Spanish/French border.
Enter through the stone Santa María gate to admire the walled, vibrantly hued village center, then visit the sandy shores of Hondarribia Beach, which are just north.
Wine enthusiasts shouldn't miss visiting the vineyards in the region which produce one of Spain's most underrated wines, Txakoli. This is a very dry, slightly bubbly white wine with a low alcohol content — taste the variety and add on a tour at the nearby Hiruzta Winery.
Cudillero, Asturias
One of northern Spain's most delightful fishing villages, Cudillero is bright and compact, backed by green hills and close to beautiful sandy beaches.
Climb up to the Garita viewpoint to admire the village, lighthouse and the sea beyond. There isn't much in the way of activities in Cudillero, but that's all part of its charm. Sit outside with a glass of sidra (the region's famed apple cider) paired with Asturian chorizo and cheese, chat with locals and enjoy the peaceful ambiance of the village.
Deia, Mallorca
A short distance away from one of Mallorca's other incredibly gorgeous villages, Valldemossa, Deia is set high in the Tramuntana hills overlooking the glittering ocean.
Known for its thriving art and music community, Deia is more than just a historic village. It's also a place for creatives to feel inspired by the elements: the mountains, the sea and the idyllic stone buildings stacked along the hill.
Despite its small size and population, there are a number of interesting art galleries and boutiques, plus a thriving Mediterranean dining scene.
Guadalupe, Extremadura
The highlight of the tiny village of Guadalupe is the monastery of the Virgin María de Guadalupe. The monastery features frescos from famous Spanish painters such as Zurbarán, and its museum showcases works from Goya and El Greco.
The monument's exterior is just as impressive, featuring a mix of architectural styles like Baroque, Gothic, Renaissance and Mudejar. Make sure to relax with a cold drink in the main plaza facing the famous Tres Chorros fountain.
Olite, Navarra
Spain is home to thousands of castles, so a small village with a castle is hardly a novelty in the country. However, Olite's castle stands out from the rest.
Its many turrets and towers take you right back to the Middle Ages — adults will have just as much fun as kids exploring this extraordinary royal landmark. The castle was so iconic it even featured hanging gardens and a zoo with lions, giraffes and camels in its heyday (the 15th century). The castle overlooks vineyards, too, so enjoy a wine tasting while you're there.
Buitrago de Lozoya, Comunidad de Madrid
Arrive at Buitrago de Lozoya, one of Madrid's most popular escapes, in under an hour from the capital. The village is surrounded by the Lozoya River, enclosed by Moorish walls. As you probably expect, Buitrago features a castle (a key feature of most Spanish villages) and a clock tower. There's also a museum featuring works by Picasso. Hikers should head to the nearby Cuenca Alta del Manzanares Nature Reserve to trek or leisurely stroll through the wooded, mountainous scenery.
Bottom line
Spain teems with incredible beaches and lively cities — but don't forget about the pueblos scattered throughout the country.
Spanish villages emit a very special kind of small-town charm perfect for a relaxing vacation — and most feature landmarks like castles, cathedrals and clock towers just waiting to be explored.
Frontier Airlines increases price of unlimited all-you-can-fly pass, international destinations now included
Editorial disclaimer: Opinions expressed here are the author's alone, not those of any bank, credit card issuer, airline or hotel chain, and have not been reviewed, approved or otherwise endorsed by any of these entities.
Frontier Airlines increases price of unlimited all-you-can-fly pass, international destinations now included
Source https://wander-lush.org/most-beautiful-cities-in-spain/
Source https://traveltriangle.com/blog/most-beautiful-cities-in-spain/
Source https://thepointsguy.com/guide/15-most-beautiful-villages-spain/