25 Best Things To Do In Sydney (Australia)
Sydney is Australia's answer to New York: a cosmopolitan a hive of activity, which never sleeps, but also boasts gorgeous beaches, fantastic weather and mild winters. Sydney has over 4 million residents, making it Australia's largest city, and is also the most touristed destination in the country, attracting over 32 million visitors per year.
Tip – Get the Ultimate Sydney Pass for a combination of top attractions (including the Sydney Tower Skywalk)
The city is very multicultural, so the food on offer is delicious, and it's also a fantastic shopping destination. The various suburbs have very different atmospheres, so you'll find something for everyone in this tourist paradise.
Lets explore the best things to do in Sydney:
1. See a show at the Opera House
Source: flickr the Opera House
The Opera House may be the first thing to come to mind when you think about Sydney, or indeed Australia.
The world-heritage listed building is stunning in person, and it is illuminated beautifully at night.
There's always plenty of events and shows going on in the Opera House and the surrounding area, and you can also tour the opera house or enjoy a tasty meal inside the premises.
2. Stroll Darling Harbour
Source: flickr Darling Harbour
The Darling Harbour is a popular recreational complex adjacent to Sydney's city centre, with breathtaking river views and plenty to keep you well-fed and entertained.
There's a massive variety of attractions in the Harbour, but some favorites include the serene Chinese Garden of Friendship and its lovely teahouse, the Carousel, the National Maritime Museum, and the beautiful Dockside Pavilion.
There's also a vibrant nightlife scene in the harbour, the excellent Harbourside Shopping Centre (including laser tag), an aquarium, a Madam Tussauds and much more.
It's best to dedicate at least a day to the Harbour to see as much as possible of this Sydney icon.
3. Get a local perspective with a free walking tour
Source: imfree Free Walking Tour
The "I'm Free" walking tours are a great way to get to know Sydney.
Guided by passionate volunteering locals who want to share their love of the city with you, they're a wonderful way to get a deeper understanding of the sights that you're seeing and the history and meaning behind them.
There's 3 tours per day, and what you'll learn on the tour makes for a great starting point from which to explore the city.
4. Visit the iconic Paddy's Markets
Source: flickr Paddy's Markets
These markets have been a Sydney institution for over 150 years.
Paddy's is the biggest market in Sydney, with over 1,000 stalls between the Haymarket and Flemington locations.
You'll find very reasonably priced souvenirs, bric-a-brac and general fun items, as well as a great atmosphere and tasty food.
5. Bondi Beach
Source: flickr Bondi Beach
Bondi Beach is one of Australia's most famous beaches, and a popular hangout for Sydney's beautiful people, as well as local and international celebrities.
It's always busy here, but usually not too busy, and the atmosphere is exciting.
The surrounding suburb has some great retail and dining options.
Bondi Beach is on the Australian Heritage List, and is also noteworthy for holding the Guinness World Record for the largest swimsuit photo shoot, with 1010 bikini-clad women taking part.
6. Climb the Sydney Harbour Bridge
Source: flickr Sydney Harbour Bridge
This iconic bridge is another of the most well-known symbols of Sydney, and is one of the world's few climbable bridges.
You'll be prepared with health and safety essentials, and any weather-appropriate gear that you'll need for the climb, and venture out on your climbing adventure with a group of other climbers and an experienced Climb Leader.
The view during the climb is exceptional, and it's a truly different way of experiencing the bridge! You'll find more information here.
7. Have dinner at Circular Quay
Source: flickr Circular Quay
Circular Quay is known for its excellent gourmet dining options, and the views of the crystal-blue Sydney Harbour waters are truly stunning.
Some particularly delicious options include ARIA, the Sydney Cove Oyster Bar, Yayoi Garden and Tapavino; there's also budget options such as Banh You Vietnamese Street Food, burgers at City Extra or the weekly meal deals at the Ship Inn.
8. Visit the Royal Botanic Gardens
Source: flickr Royal Botanic Gardens
The Royal Botanic Gardens were established in 1816, making them the oldest botanic gardens in Australia, as well as the oldest scientific institution.
They recently celebrated their 200th birthday with a series of popular commemorative events throughout the year.
Various guided and self-guided tours are available, and the Choo Choo express offers a quick, scenic way to get around the gardens.
You'll learn many interesting facts about Australian botanical history, as well as being able to enjoy plenty of gorgeous plant-life! The Royal Botanic Gardens are only a few minutes' walk from the Sydney CBD and the Opera House, and are one of Sydney's most touristed attractions with over 5 million visitors per year.
9. Enjoy a touch of Australiana with a Home and Away tour
Source: backtothebay Home and Away tour
One of Australia's most best-loved exports, Home and Away is a TV soap opera that has been running since 1988, making it the second-longest drama series in Australian TV history; you can catch it on Channel 7 at 7pm from Monday to Thursday, for 45 weeks of the year.
The show is sold to 80 countries worldwide, and is particularly loved in the United Kingdom.
Home and Away is set in the fictional Summer Bay, and filmed largely in Palm Beach; fans of the show will recognize many of the sights of Summer Bay, and you may even be there while filming is being done! Palm Beach boasts stunning scenery – clear-blue waters and pristine white beaches – so it's also a lovely spot to relax and rejuvenate.
10. Get an adrenaline rush at Luna Park
Source: flickr Luna Park
Luna Park is worth visiting for the so-kitsch-it's-cool entrance alone; it makes a hilarious photo backdrop.
If you're into amusement park rides, you'll have a great time here: the Wild Mouse is perfect for that terrifying-yet-awesome rollercoaster thrill.
On the other hand, if you're in the mood for a romantic dinner, then Luna Park is perfect too – you can actually enjoy first-class dining inside a ferris wheel carriage on Sundays.
There's also a Coney Island area, inspired by the actual Coney Island in the US: it's an old-school funhouse with sideshow games, a mirror maze, and traditional retro fun.
11. Visit the picturesque seaside town of Manly
Source: flickr Manly
Manly is a relaxed beachside suburb, a short (and gorgeous!) ferry ride away from Sydney's city centre.
It's extremely popular with locals and tourists alike – a whopping 8 million visitors per year! – and it's ideal for beach and water activities such as beach volleyball, running, kayaking, scuba and surfing.
Manly also boasts excellent al fresco dining options, a lovely museum, a sea life sanctuary, and even a shark-diving experience! Various guided walking tours by knowledgeable locals are also available.
12. Take a cruise or ferry around the lovely Circular Quay and Darling Harbour
Source: flickr Ferry
Cruising past the opera house and enjoying the stunning views of the water is a wonderful way to relax after a long day of pounding the pavement.
There's various sightseeing cruises available, many of which are catered, but if you're on a budget, you can enjoy the same views at a much cheaper price via public transport: a trip from Circular Quay to Darling Harbour is under $4.
13. Go museum-hopping
Source: flickr The Hyde Park Barracks Museum
As you'd expect from Australia's largest city, Sydney is home to some world-class museums that offer a fascinating insight into the city's past, present and future, as well as interesting collections from all over the world.
The Australian Museum has a great natural history collection – get up close with all of Australia's scariest nasties, but without the whole risk-of-death thing.
The Powerhouse Museum has a focus on science, design, innovation and technology, and the fun exhibits range from steam-engines, to life in the 80s, to an awesome dancing robot that will fight for its right to party.
The Hyde Park Barracks Museum are a UNESCO-listed World Heritage Site that provide an oft-depressing step back into history, having previously been first a convict barracks and then an asylum for women.
It's a reminder of a cruel way of life that would be considered terrible by today's standards; but it's also wonderfully refreshing and full of hope when you consider how far we've come.
14. Check out Sydney's famous nightlife
Source: flickr Oxford Street
Sydney is known as one of the southern hemisphere's best destinations for nightlife, and for good reason.
In particular, Oxford Street (the centre of Sydney's gay area) has many popular venues that cater for gay, straight and mixed crowds; some popular venues elsewhere include Chinese Laundry and Home. (There's also plenty of bars and clubs in Kings Cross, but the area can be very seedy at night, so it may be best avoided.)
15. Go sports-mad at the SCG
Source: flickr SCG
Sydney loves its sports, and you'll notice how passionate the locals are about their favorite teams.
The SCG is the place to catch a game with your new Sydney-sider friends: there's something going on most weekends, and the venue plays host to a wide variety of sports including cricket, rugby and AFL. Even if you're not into sports, it's fun to breathe in the palpable excitement at a game, and you may even want to buy some souvenirs for your sporty friends back home.
16. Get in touch with nature at Garigal National Park
Source: mapio Garigal National Park
Garigal is a protected national park in the North Shore region of Sydney.
Only 20km from the CBD, it's a gorgeous oasis just a short trip away from the hustle and bustle, and it's a popular weekend getaway for locals.
The national park is huge, at 2202 hectares, and the park trails are very popular with walkers, hikers and cyclists; the Cascades are particularly lovely.
You'll find exquisite scenery here, as well as interesting local flora and fauna; there's also 100 ancient Aboriginal sites recorded within the park, including cave art and rock engravings.
17. Combine bar-hopping with history on the Sydney Historic Pub Crawl
Source: expedia the Sydney Historic Pub Crawl
Pubs have played an important part in Sydney's culture since the early days of European settlement. The 4-hour historic pub crawl will take you to four of the oldest pubs in the city, as you learn about the sometimes-seedy, always fascinating history of the area: gang life, brothels, unsolved murders and more.
Sydney is a city that is rich in stories, and the pub crawl is a great way to get familiar with some of the stories from the underbelly of society.
18. Get close to koalas, giraffes, penguins and owls at Taronga Zoo
Source: flickr Taronga Zoo
Taronga Zoo is a short ferry away from Sydney's city centre, but it feels like a different world.
This well-kept zoo is home to a diverse range of animals, and is passionate about conservation, sustainability and public education.
There's also a sky-high ropes adventure course, offering gorgeous views of Sydney Harbour.
It's quite a large zoo, but the zoo train and the Sky Safari will help you get around in comfort.
It's also possible to sleep the night at the zoo in safari-style tents.
19. Go on a spooky ghost tour
Source: flickr Quarantine Station Ghost Tour
Another side of Sydney that people don't often come into contact with (literally or figuratively!), a ghost tour is a great way to learn about the spooky bits of Sydney, which was originally founded as a convict colony.
Several different companies offer ghost tours, where you'll hear true stories of murders, suicides, hangings and more.
One of these tours is of Quarantine Station, a location which was used to isolate people believed to be carrying contagious diseases.
It is believed to be one of Australia's most haunted sites, and tour options include an "extreme ghost tour" working with real paranormal investigators.
20. Get nostalgic at the Hayden Orpheum Picture Palace
Source: groupon Hayden Orpheum Picture Palace
The Hayden Orpheum is a gorgeous little piece of cinema history, and a window into the picture theatres of your grandparents' era.
This cinema has been operating since 1935, and you can catch the latest flicks in plush 30s luxury.
The retro neon signs out the front are also a blast from the past, and a cute photo backdrop to boot.
Some movie sessions even start with a theatre organ being played; while these were very commonplace in the era of silent film, very few are still playing in cinemas today, so it's quite a unique, enchanting experience.
The Picture Palace sometimes hosts themed movie nights, so it's worth taking a look at their website to see if there's something special on.
21. Step back in time at Elizabeth Farm
Source: flickr Elizabeth Farm
Elizabeth Farm is Australia's oldest homestead, set in the grounds of a re-created 1830s garden.
It is an 'access all areas' living museum, with no barriers or locked doors: it truly feels like walking around a home in the early 19th century.
Elizabeth Farm is an interesting insight into the lives of early European settlers through the story of the MacArthur family which inhabited the home.
Various tours are available, including a tour by candlelight, and a family tour.
There is also a tearoom on site, where you can enjoy Devonshire tea.
22. Enjoy a beautiful panoramic view from the top of Sydney Tower
Source: flickr Sydney Tower
The Sydney Tower Eye is the highest point in Sydney, from which you can see 360-degree panoramic views.
It's lovely both during the day and in the evening; it's particularly worth coming shortly before sunset so that you can enjoy the daytime and the night-time views, but there's never really a time when it's not a wonderful sight.
The Tower is open every day of the year, and you can also sign up for a SKYWALK tour of the outer perimeter.
Tip: this is included in the Ultimate Sydney Pass
23. Taste the freshest catch of the day at Sydney Fish Market
Source: flickr Sydney Fish Market
Australia is known for its delicious seafood, and the Sydney Fish Market is a great place to find exceptional quality.
As well as a delight for your tastebuds, it's also got a great atmosphere, and behind-the-scenes tours are available.
There are several cafes and restaurants onsite, as well as a sushi bar and a Chinese seafood restaurant specializing in yum cha.
24. Visit The Rocks
Source: familypedia The Rocks
The Rocks is the first site of European settlement in Australia, and is rich in history; it was particularly important first as a convict site and then as a working-class part of town.
It's also home to Cadman's Cottage, the oldest residential house in Sydney.
The Rocks is also well-known for its markets, cobblestoned laneways, and the stunning views of the Sydney Harbour Bridge.
You'll find several excellent art galleries in this area, and great dining options.
25. Check out Cockatoo Island
Source: flickr Cockatoo Island
Cockatoo Island is an island located in the middle of Sydney Harbour, easily accessible by ferry.
Parts of the island have been inscribed on the UNESCO World Heritage List, as one of 11 historical sites that form the Australian Convict Sites World Heritage Property.
The Australian Convict Sites are the best surviving evidence of the convict transportation and forced labour used to build Australia as a European colony.
The convict precinct of Cockatoo Island is a sometimes shocking testament to the appalling cruelties of convict life.
The island also has a fascinating maritime history, which continued until 1979, and was used as a reform school.
As well as being historically fascinating, the island is also gorgeous, and a popular camping spot.
25 Best Things to do in Sydney, Australia in 2022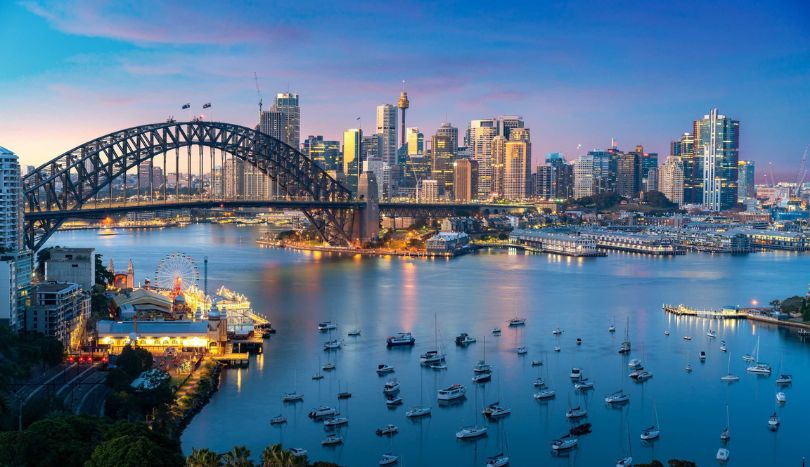 A bustling harbor city of the island continent, Sydney is among the biggest cities in Australia. Located on the east coast of Australia, it is the capital of New South Wales. The architectural marvels, harbors, bridges, and coastline attract people from all corners of the globe. The city welcomes people with an open heart and has something in store for everyone. Quickly scan through the best things to do in Sydney Australia, to pack your bags for your next holiday destination. Make sure to bring your family or friends together to have a merrier time at this gem of a place.
What to do in Sydney Australia?
Sydney is the best option for travelers looking for a variety of activities to partake in. The city has a rich history of the Aboriginals preserved in its museums in the form of facts, paintings, photographs, and artifacts. The gardens of the harbor city speak volumes about the indigenous uses of plants and herbs. The journey just gets better with multiple parklands, beaches, cool hangout spots, trails, urban parks, and other hidden gems.
1. Take a Guided Tour at Royal Botanic Garden Sydney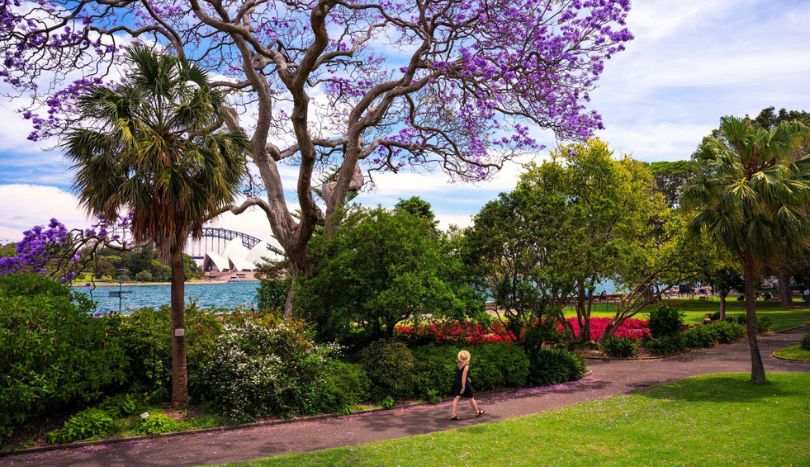 One of the oldest botanical gardens and must do things in Sydney Australia, the Royal Botanic Garden Sydney was built in 1816. The green wall has given a home to plant species of South Pacific and Australia. You get a range of activities to enjoy your time in the botanical garden. The volunteers curate a self-guided tour by selecting a few plants depending on the season.
2. Swim at Secluded Beaches by the Bondi to Coogee Trail
Offering a picturesque cliff-top view, the Bondi to Coogee is a 6 km walk in the Eastern locality. It is a walk with noteworthy things to see and do in Sydney Australia. One can unearth the true elegance of sightseeing here with views ranging from rock pools to beaches. The place is easily accessible, and there are facilities for basic needs such as restrooms, toilets, cafeterias, change rooms, etc.
The walk along the trail is similar to an urban walk, but there are some steep turns and routes embedded with staircases at some points. Generally, the time taken to complete this walk is two hours. Stop by any restaurant to relish the delicious seafood and swim at this secluded beach along the trail. Take a nap under a fig tree to truly live coastal life.
3. Plan a Self-Guided Tour at Hyde Park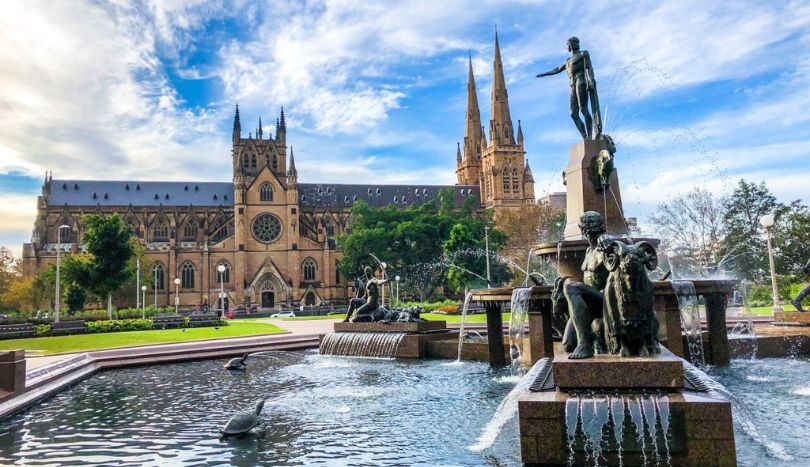 A part of the best things to do in Sydney Australia, Hyde Park is spread over a vast area of 40 acres. Built over a long period from 1810 to 1927, this is Australia's oldest public parkland. The park has been through several waves of renovation and development work. It is a treat for people who enjoy quiet walks as this place has several gardens scattered throughout and also has approximately 580 trees. Having witnessed many historical events, it houses many sculptures and monuments. These relate to the history and the significant events that took place.
A few of the famous historical sites within the park are:
Archibald Fountain.
William Bede Dalley Statue.
Fort Macquarie Cannon.
South-west Thornton Obelisk.
Anzac Memorial.
Pool of Remembsyste.
4. Visit the Modern-Day Architectural Marvel: Sydney Opera House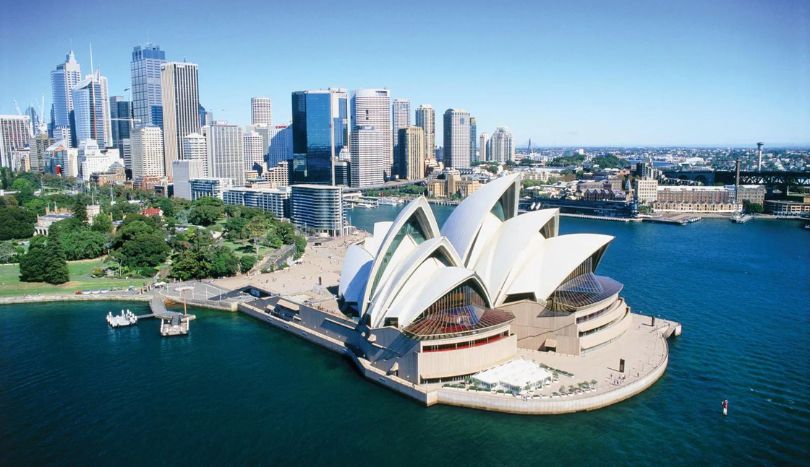 Being the most valuable and cherished tourist destination in Australia, the Opera House is a place that carries the belongingness of all Australians. As an art center, it is considered the busiest one, and adding that, it lives up to its reputation as a World Heritage-listed site. Guided tours of the Opera House are must-do things in Sydney Australia.
Given that you are a fan of performing arts, you can catch a live event at this place. Popular genres of live acts are Cabaret, Circus & Magic, Classical, Music, Comedy, Contemporary Music, Nations Jazz, etc. There are ample places for tourists to dine in. You will leave the site with a lifetime of cherished memories.
5. A Guided Tour of the Museum of Contemporary Art Australia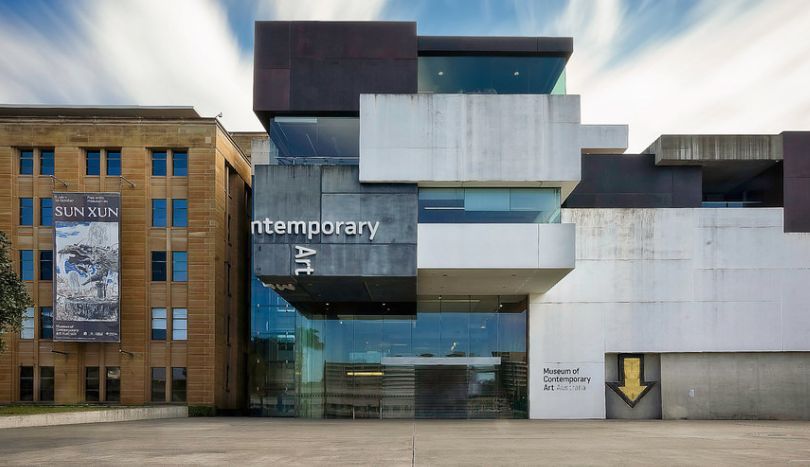 This is Australia's most famous and significant museum. It exhibits a large collection of works that are both traditional and modern. Close to 4000 pieces of work are exhibited and different Australian artists perform here too. The main highlight of the art gallery is the artistic contribution of Aboriginal and Torres Strait Islander artists. The exhibits include moving images, paintings, works on paper, sculptures, and photography.
Note: There is no entry fee for the gallery and café. The Museum of Contemporary Art Australia is known to organize community group tours regulated by artist educators for charity.
6. Glimpses of Old Paintings at Art Gallery of New South Wales
The origin of the art gallery is traced to be in the year 1871. The Art Gallery of New South Wales is quite unique and caters to the interest of several age groups. It is not only a place for the artists to adore but a destination that holds primacy among the general public. The permanent gallery of the exhibit beholds the history of the artwork of the region.
A tour of the museum is among the free things to do in Sydney Australia. The entry is free for all age groups, and so is the case for other permanent galleries, events, and exhibitions. Merchandises are available for sale here, which can also be found online and are excellent choices as gifts.
7. Walk Across the Sydney Harbor Bridge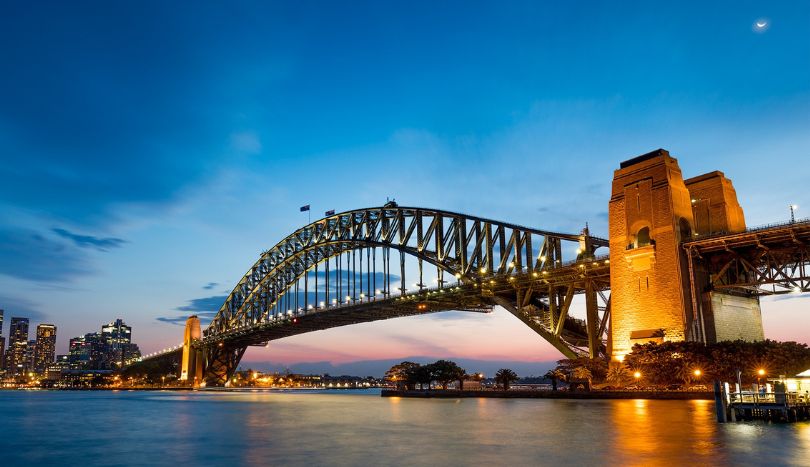 Among the most recognized structures in Australia, Sydney Harbor Bridge is otherwise known as Coat Hanger for its unique shape. It serves its purpose of being a connecting infrastructure as well as being a tourist attraction. This bridge connects Sydney's north shore to the CBD. Walking across the Coathanger is undoubtedly among the top things to do in Sydney Australia.
8. Birding and Hiking at Ku-ring-gai National Park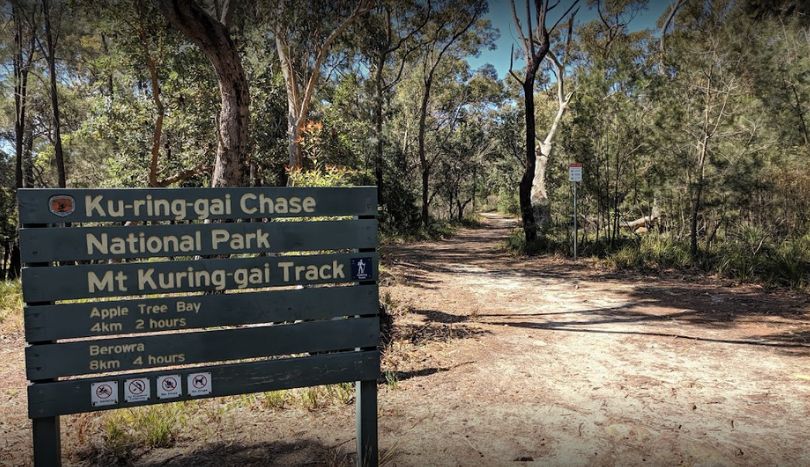 This park is present on the northern side of Sydney in North South Wales. The National Park is almost adjacent to the Sydney CBD. Hence, it makes it easy to access and the connection with the city makes it a busy route. The Hawkesbury river makes the greenery in the area very prominent and supports the wildlife. It is include in the best places to do activities like fishing, hiking, biking, picnics, birding, and vacationing.
The West Head is also a popular spot to experience stunning views as the Hawkesbury river is visible, joining the mighty Pacific. One can visit the national park any time, as it is open year-round.
9. Learn Surfing at Bondi Beach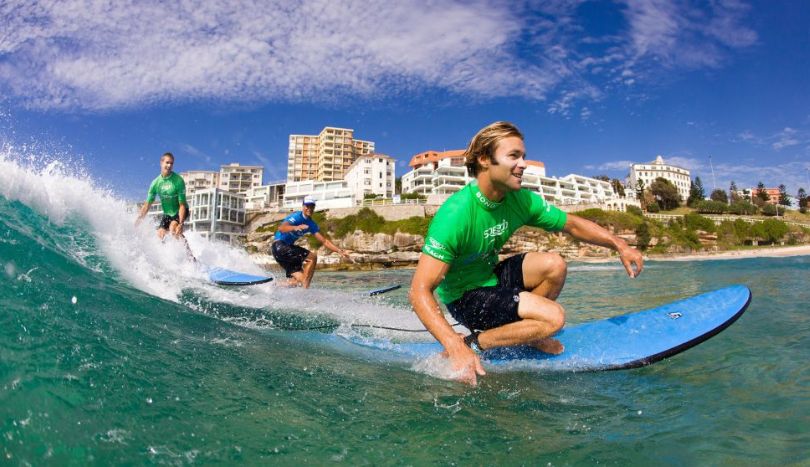 Located in the eastern suburbs, Bondi beach is open to the public all year round. There are ample opportunities to learn surfing. The Sauna is a major attraction and is located on the pool deck level.
The Bondi Iceberg attracts tourists and locals. Here, the swimming pools are built on the ocean and offer a unique experience. A swim in the warm afternoon of this city can be a huge relief from the heat. The beach has several activities in Sydney Australia. Lounge around the pool and spend a lazy afternoon by the beach.
Note: There are also separate pools for kids and adults. Proper safety standards are made sure to be regulated and the presence of qualified lifeguards is an indicator of that.
10. An Assorted Box of Happiness at Lorraine's Patisserie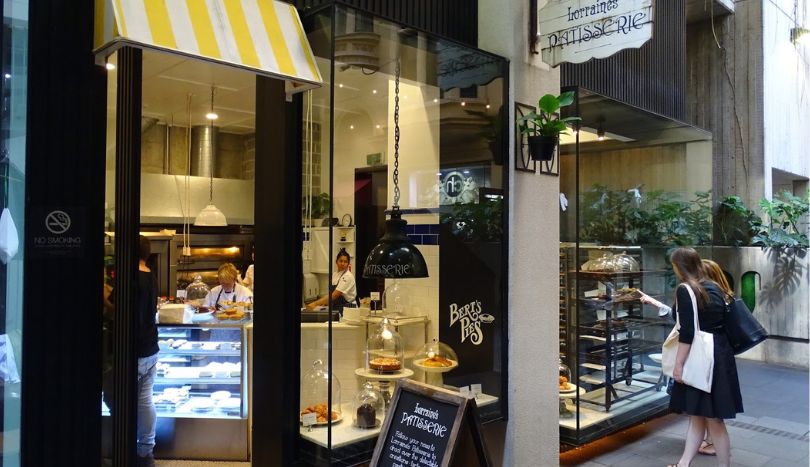 Satiate your sweet tooth with a bite of the freshly baked goodies from Lorraine's Patisserie. Visitors can see the owner working with her team in the open pastry kitchen and creating magic. The bakery has recognize for its wide range of sweet delicacies like cheesecakes, tarts, truffles, croissants, and cookies. This place's specialty is all natural-gluten free and organic macaroons.
11. A Romantic Hike to Hornby Lighthouse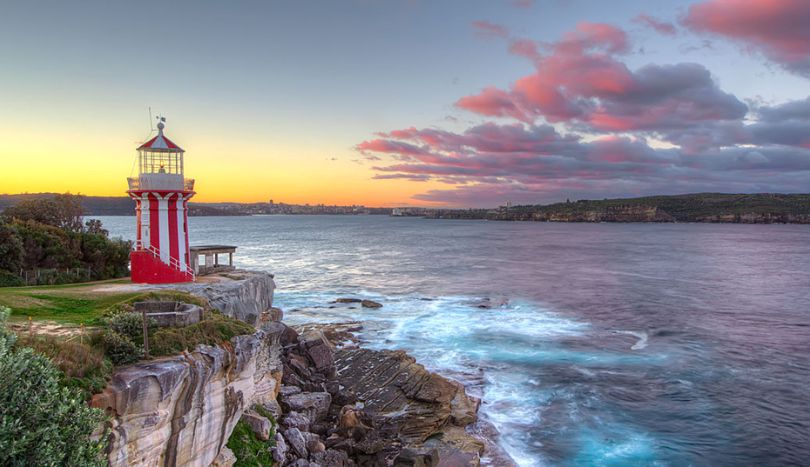 In this city, the third oldest lighthouse of New South Wales is perched on a rugged cliff facing the sapphire ocean. It was built after two severe shipwrecks at the shore. Now, this historic beauty adorns red and white stripes. The beauty of the lighthouse feels more enchanting with the golden hues of sunrise and sunset. They also hint at the best times to visit here.
Hike to the headland from the trails near Camp Cove to witness the mesmerizing sunrise with your beloved partner. The striking contrast of the sapphire blue water and the golden sky strikes the cord for a romantic view.
12. Experience the Unique Tranquility at Wendy's Secret Garden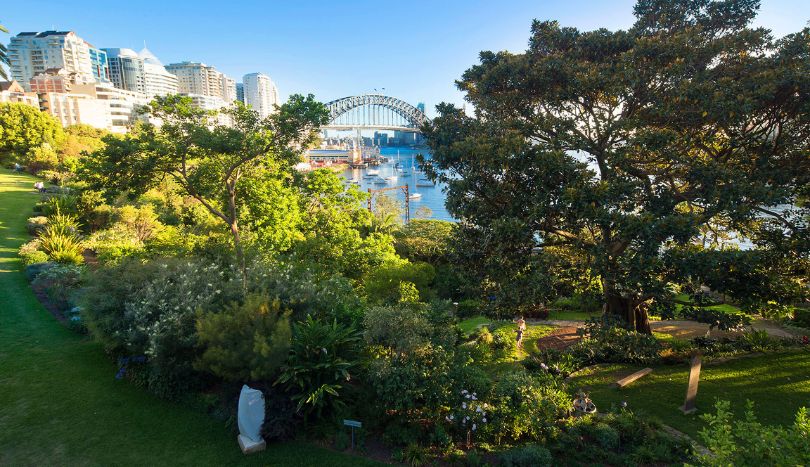 The lush green patch along the Sydney Harbor Bridge hides this gem of a place. The Wendy's Secret Garden is secret in a literal way due to the lush vegetation. The garden came into life after Wendy diverted her feeling of emotional loss toward the littered cliff near her house.
This secret garden has a unique defining aesthetic, beauty, aura, and best things to do in Sydney Australia. Here, the green abode exhibits its artifacts and master creations of several artists. Parrots, gulls, kookaburras, and wagtails are regular guests at this abode. Visitors claim to experience a unique sense of tranquility and serenity at this place.
13. Participate in a Festival or Spooky Tour on Cockatoo Island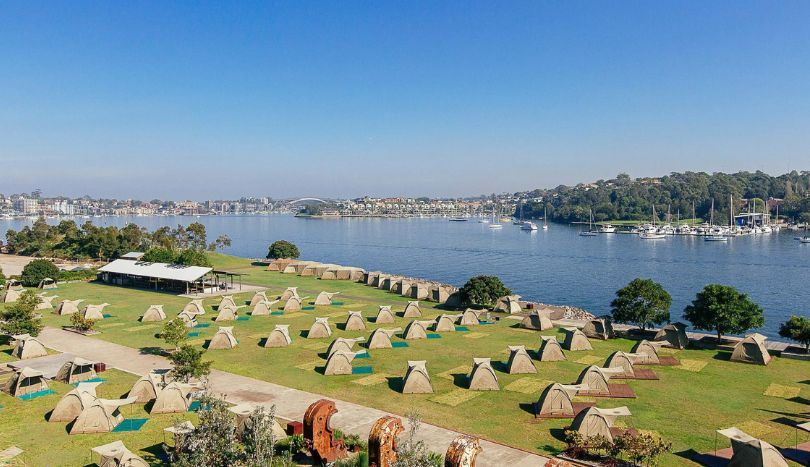 Among several islands surrounding mainland Sydney, Cockatoo Island is a UNESCO World Heritage Site. The landmass has a history of colonial occupancy. Besides this, it offers a unique experience of Sydney on its soil. Hop on a ferry or reach the island kayaking to explore the land. The island has several historical monuments of the colonial era. Book a tour for fun things to do in Sydney Australia when you are close to this island.
14. Bask in the Coastal Glory of Hermitage Foreshore Walk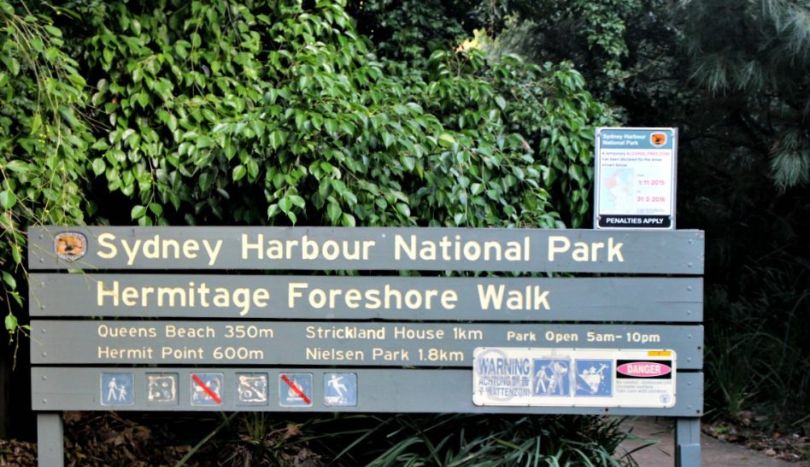 The coastline of Sydney looks beautiful with the contrast of lush green vegetation and teal water. Hermitage Foreshore Walk is a 2 km trail that covers a beautiful stretch of the coastline and will solve your quest for what to do in Sydney. The trail winds along coastal plantations, parks, scenic bays, and secluded white sand beaches. It is well known for its family-friendly terrain.
The famous landmarks along the Hermitage Foreshore Walk are:
Strickland House.
Milk Beach.
Queens Beach.
Nielsen Park and Shark Beach.
Hermit Point and Hermit Bay Beach.
15. Learn About the Aboriginal History at Nielsen Park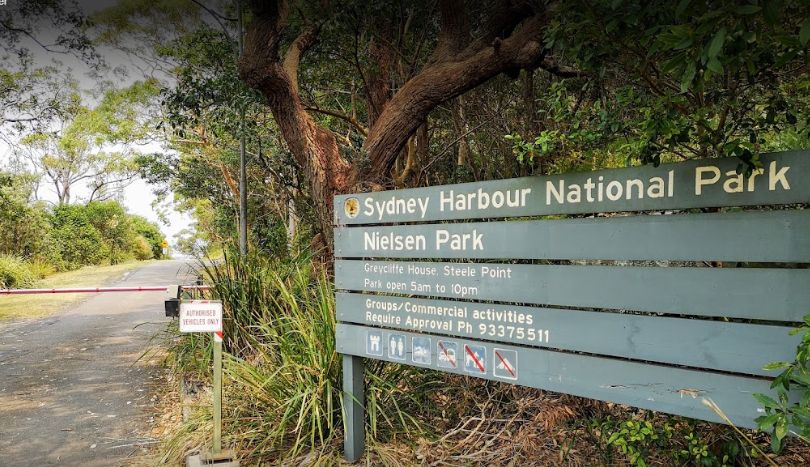 Archeological excavations and evidence link Nielsen Park to the land of the Birrabirragal Aboriginal people. Archeological surveys prove that the land was occupied due to an abundance of freshwater and fishing hotspots. The area was known to support the habitation of aboriginal people. Visit the 14 recorded Aboriginal sites to see the rock shelters, sculptures, and middens.
The value of the historic site is doubled with the picturesque sight of Shark Beach. The park has unique stuff to do in Sydney Australia for locals and tourists year-round. Families can enjoy a picnic at the sheltered picnic area of the park. They can even explore the area by kayak.
16. Digital Detox at Taronga Zoo
Families love to visit zoos. Sydney has several zoos for recreational purposes. Taronga Zoo is among the famous facilities and kids will enjoy their time here. Head to the zoo with your little ones to spot Capybara, Giraffe, Meerkat, Elephant, and other wildlife. Families can book a safari-style overnight stay to experience intimate encounters with animals in their natural habitat.
Visitors can even book one of the zoo's famous eco-retreat packages. It includes a two-day stay ticket at the eco-buildings, a guided tour of this place, and a pass for the events. After you have covered things to see in Sydney Australia, go on a digital detox at the eco-retreat and delve into the experience of natural beauty, wildlife, as well as bushland.
17. Taste the Indian Spices at Flavor of India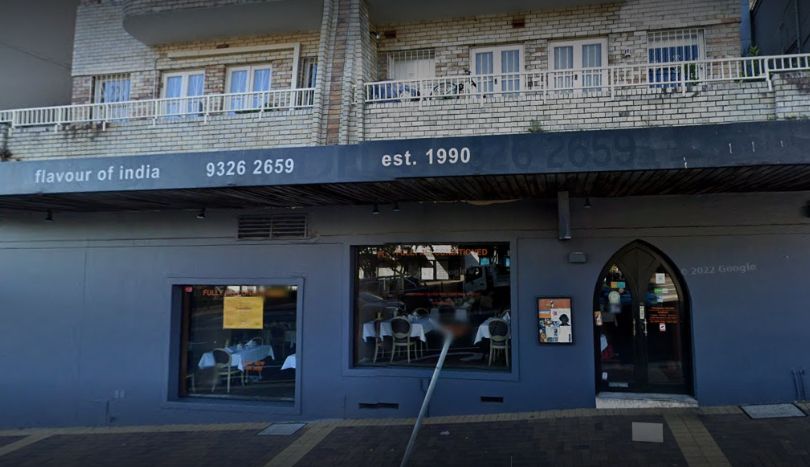 Indian cuisine is among the most popular food preparation styles globally. Sydney has the best restaurants offering healthy Indian food. Australia, and especially Sydney, have an enormous Indian diaspora. Flavor of India is a restaurant that caters to people's taste buds. It offers a variety of vegetarian and vegan options. It is famous for hosting many celebrity guests and is among the must do things in Sydney Australia.
Note: This place also has online ordering facilities that cater to the needs of many residents. The opening hours are 6.00 P.M. to 10.00 P.M. Likewise, you can order or visit.
18. Enjoy an Australian Meal at Farmhouse Kings Cross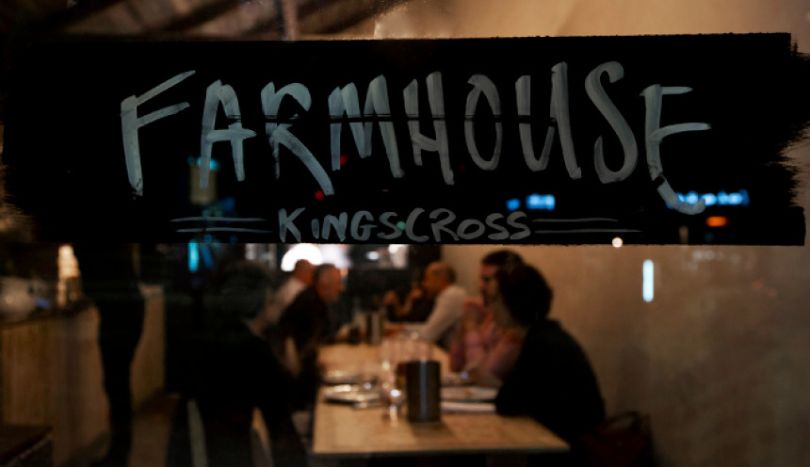 Farmhouse Kings Cross is among the most popular restaurants not only in Sydney but in the whole of New South Wales. It is very flexible when it comes to the needs of its guests, as the staff can customize the course of the menu to fit the dietary requirements of guests.
The menu is dynamic and changes every four weeks, as claimed by the restaurant. The average cost of a menu is $80-$85, and the staff serves simple and authentic Australian cuisine.
Note: Opening and closing hours differ on various days of the week. Plan a family lunch on weekends, as they serve food only on Sundays at 2.00 PM.
19. Go on a Sushi Date at Sokyo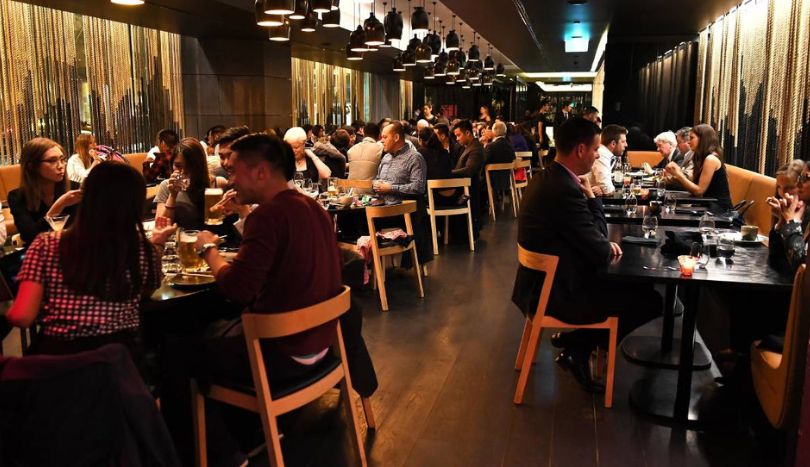 After an exciting day of fun activities in Sydney Australia, arguably the best place for a date is Sokyo. Creatively, the name combines the city of Sydney with Tokyo, and so does the menu. Notably, the menu is a vibrant combination of traditional Japanese dishes prepared with modern innovations.
Sokyo Omakase is a famous highlights of this restaurant. It is such an exquisite offering that it can be availed by only six guests at night from Mondays to Thursdays. There are 23 dishes in this grand Japanese gourmet which are of the freshest and finest quality. You must head to this spot for a luxurious food experience.
20. Soothe Your Soul at Thai Pothong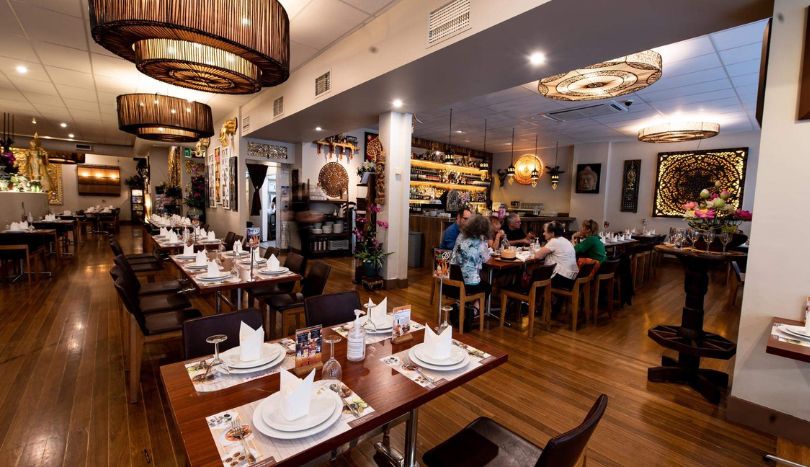 Thai Pothong has been serving the citizens and tourists of Sydney for the last 20 years. Awarded as the best Thai restaurant for four years in a row, it follows authentic Thai recipes to deliver finger-licking delicacies. It has been rated as the number one Thai restaurant in Newtown, Sydney. It even offers gluten-free and vegan options for lunch and dinner.
Tip: Thai Pothong houses a gift shop with a variety of Thai-exclusive products. All the products are imported from various parts of Thailand. This will be a fine place to buy gifts while you head back to your home country.
21. Keep a Day or Two Aside For Centennial Parklands
Centennial Parklands is a popular urban parklands in Eastern Sydney. It is spread over 890 acres. This place comprises three parks – Centennial Park, Moore Park, and Queen's Park. All 3 of them have a rich past and encompass major historical sites. Tourists come to these sites for a range of activities to do in Sydney Australia.
The parks are known for their extensive range of flora and fauna.
Multiple trails lead to picturesque backdrops.
Birding is a significant activity that people enjoy here.
Several ponds support aquatic life and serve as scenic picnic spots.
There are eight BBQ stations in the parkland that offer fun family time.
22. Try Exciting Rides at Luna Park Sydney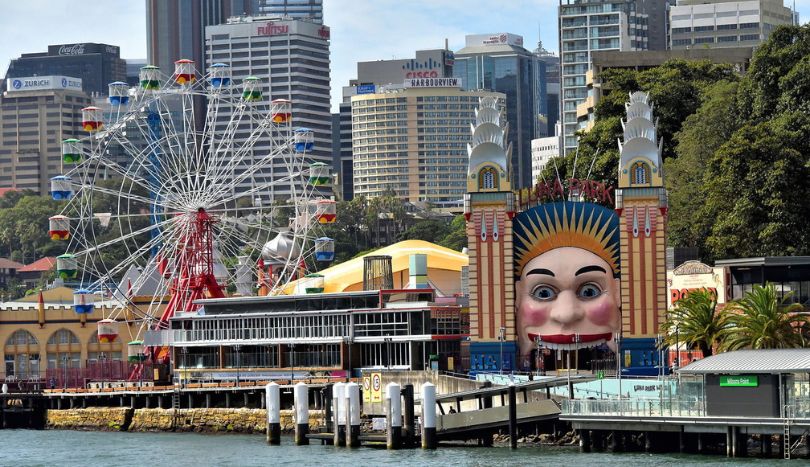 Everyone loves to visit amusement parks. Luna Park is the crowd favorite because it serves people of all ages. It is a great option for families, friends, and couples. Set across Sydney Harbor, the park has an exciting range of rides for the adrenaline rush. Kids, children, and adults can enjoy different rides for the best experience. Such a place is known to have traditional rides and games with fun twists too.
The famous Luna Park rides are:
Tango Train
Carousel
Ferris Wheel
Wild Mouse
Joy Wheel
Hair Raiser Whirly Wheel
23. Raging Waters Sydney for Great Fun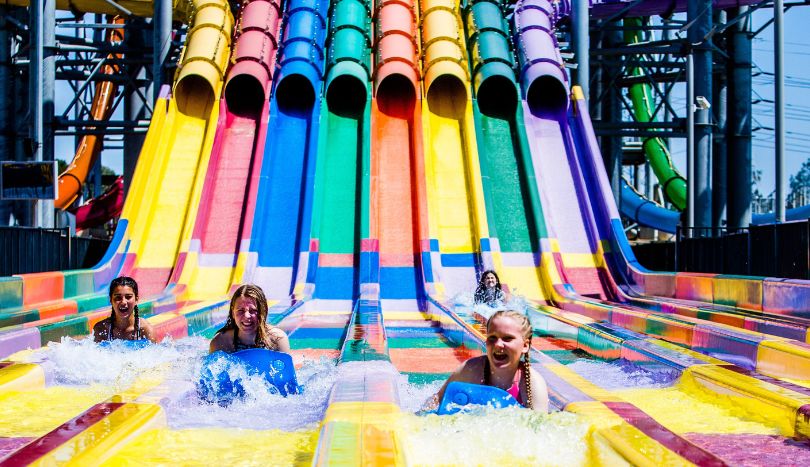 Water parks are another fun and crazy place to get the adrenaline rush. Raging Waters has over 30 slides and has something for everyone. The water adventure surely makes your heart race and the adventure soul gets more excited.
Luna Park rides are the fun things to do in Sydney Australia. This water theme park is known to have a few of the tallest and fastest water rides in New South Wales. Some of its thrilling rides include the 360 Rush, Aqua Tube, Double BOWLSeye, Dinosaur Lagoon, The Curler, Whirlwind, etc.
24. Take Your Little Ones to Treetops Adventure at Western Sydney Parklands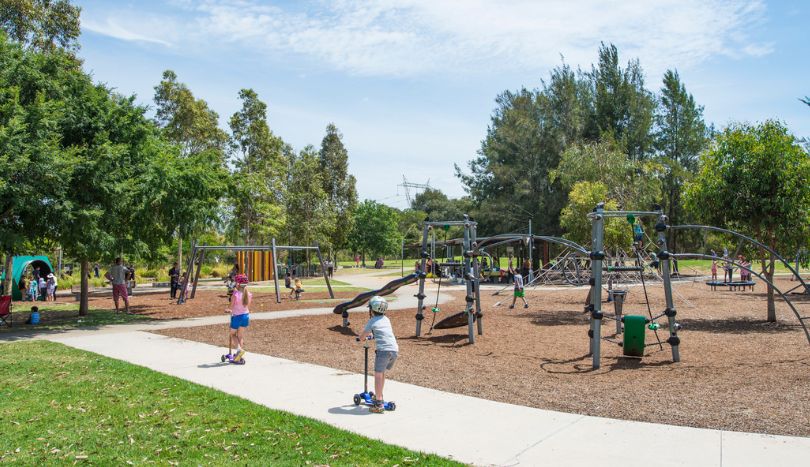 Treetops Adventure is known for its extensive activities for the thrilling experience. Situated at the Western Sydney Parklands, it offers the best outdoor adventures. There are age-appropriate activities at Treetops that can avail by anyone. Participate in several treetop courses and over 100 aerial obstacles for the ultimate rush. The fastest Zipcoaster is the next-level action experience. The Zipcoaster has a few 360-degree loops, drops, and several heart-racing twists and turns.
25. Wander in The Historic Lanes of The Rocks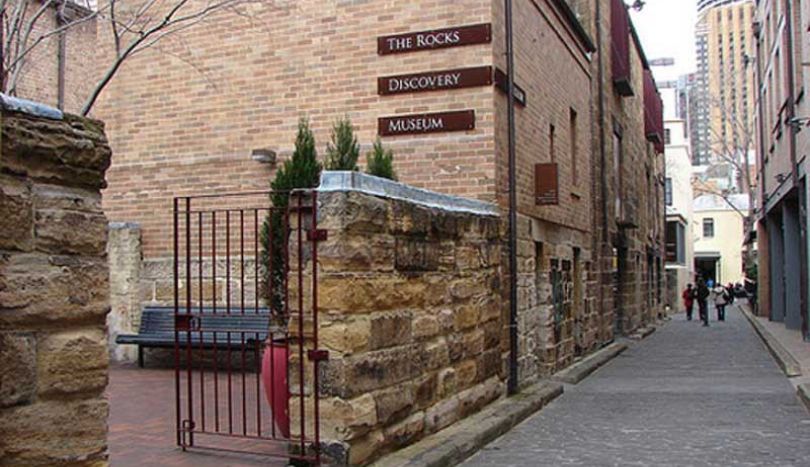 Located at the center of Sydney, The Rocks is a touristy and historic suburb. It offers a scenic view of the southern end of Sydney Harbor. Several historical sites, the sight of the Sydney Harbor Bridge, and the local culture make it a popular tourist hotspot. The Rock was one of the early Colonial settlements and has been through several phases of development. Two historic pubs claim to have served the first craft beer in the city. Join a walking tour to explore the cobbled lanes & historic sites, drink the best craft beer, and shop at craft stores.
Where can Tourists Stay in Sydney?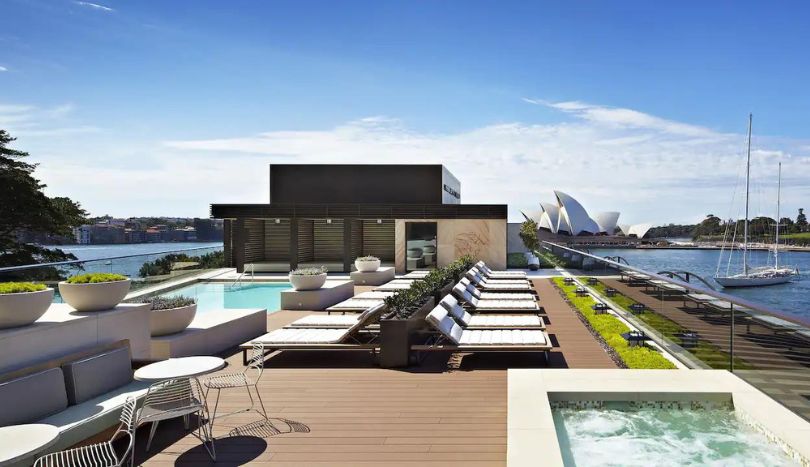 Sydney is one of the costliest cities around the globe. You need to expand your budget to stay in this city. Given that you reserve early, you may be able to find some affordable places though. At The Village Glebe and Sydney Central Backpackers, you can find accommodation within your budget. People can consider booking their stay at Cambridge Lodge and Nomads Sydney as well.
Presuming that you plan your journey or have a flexible budget, stay at Sydney Boutique Hotel or Park Hyatt for a premium experience. Other upscaled properties are Shangri-La and The Star Sydney. A comfortable stay can be of much help to enjoy the things to do in Sydney Australia.
Final Words
From the history of Aboriginals of Australia to encountering Koala Bears, you will have an all-around experience in Sydney. The city has several modern-day architectural marvels and National Parks to offer the best coastal experience. Multiple gardens are perched across every corner of the city to escape the city life and lay back. Whether you are coming here with your friends or loved ones, you can look forward to multiple activities that will make your day.
FAQs 25 Things to do in Sydney Australia Including Parkland, Museum, and More Places
The Sydney Opera House is the symbol of Sydney. You cannot skip this marvelous site. Go on guide tours for families with kids and enjoy a show at the Opera house. Next, hop on a ferry to Cockatoo Island as this is also among the top things to do in Sydney Australia.
Squeeze in a guided tour of the Royal Botanical Garden for the best experience of the green wall. The professional guides of this place will walk you through the highlights that offer the best views, flowering gardens, and the history of the First people of Australia.
Take your kids to Taronga Zoo and book a safari-style overnight stay. They will be thrilled to live amidst the wildlife backdrop in such an intimate situation. You can also pack a box of assorted macarons from Lorraine's Patisserie for your little ones.
Outside activities to do in Sydney Australia are walking across the Sydney Harbor Bridge and enjoying the views. Cross the bridge on foot and take a ferry back to tick off two main activities of this city. Next, go for a swim at the Bondi Iceberg and cover the nearby trail.
The Museum of Contemporary Art Australia welcomes visitors for free. It exhibits several works of Aboriginal and Torres Strait Islander artists. Make sure that you stop by this place to understand the art form of the Aborigines.
What are some places to visit in sydney australia
K'gari (Fraser Island)
Lord Howe Island
Glass House Mountains
Uluru and Kata Tjuta
Kakadu National Park
Karijini National Park
Great Barrier Reef
Great Ocean Road
Purnululu National Park
Cradle Mountain-Lake St Clair National Park
Litchfield National Park
Arts and culture
Festivals and events
Adventure and sports
Walks and hikes
Road trips and drives
Beaches and islands
Nature and national parks
Health and wellness
Holiday the Wiggly Way
Family road trips
Work and holiday
Planning tools and tips
Australian budget guide
Find a travel agent
Visitor information centres
Deals and travel packages
Visa and entry requirements FAQ
COVID-19 travel and entry advice
Customs and biosecurity
Working Holiday Maker visas
Why Australia is the best place to visit
Facts about Australia
Experiences that will make you feel like an Aussie
People and culture
Health and safety FAQ
Cities, states & territories
Iconic places and attractions
When is the best time to visit Australia?
Events and festivals
How to get to Australia's most iconic cities
How long do I need for my trip to Australia?
How to travel around Australia
Guide to driving in Australia
How to hire a car or campervan
How to plan a family road trip
How to plan an outback road trip
Come and Say G'day
G'day, the short film
Discover your Australia
Deals and offers
Surfers Paradise, Gold Coast, Queensland © Tourism Australia
10 Australian destinations you simply can't miss
As a first-time visitor to Australia, you'll be tempted to see it all – from our iconic cities to the outback wilderness. If you need to refine your agenda, here's our list of the 10 most iconic places in Australia.
By Natasha Dragun
Australia is a vast country with no shortage of incredible destinations and experiences. Our eight states and territories stretch across an entire continent, so exploring them all in one trip isn't always possible. Find out what destinations should be high on your bucket list with our list of iconic places you simply can't miss.
Cairns and Great Barrier Reef Region
Anemone with clownfish, Frankland Islands, Queensland © Phil Warring
In the tropical north of Australia, the rainforest meets the sea and two World Heritage sites unite: the Great Barrier Reef, the Daintree Rainforest. Imagine lush jungles tumbling to the edge of secluded white beaches, the soft sand disappearing into world-class dive sites, and curious clownfish looking back at you from the colourful coral.
When to visit:
The best time to visit the Great Barrier Reef is between June and October, when the weather is just right. Though December to February brings the miracle of turtle hatching season.
Sydney
Sydney Opera House, Sydney, New South Wales © Cultural Attractions of Australia
Australia's largest city is one of the world's prettiest. Much of its allure revolves around the harbour, a dramatic expanse that creates a sanctuary for some of the country's best beaches. This is the Sydney you see on postcards, with the immense Harbour Bridge and shell-like fans of the Opera House skirting the emerald waters. More sandy stretches await along the coast, from Coogee to Bondi, attracting surfers and sun-worshippers alike.
When to visit:
The best time to visit Sydney is between October and May when it's almost always sunny and the beaches are irresistible. The can't-miss whale season, however, runs from June to September and sees up to 20,000 ocean giants migrating along the coast.
Uluru
Uluru, Red Centre, Northern Territory © Tourism Australia
This huge red monolith is a World Heritage site, and one of Australia's most emblematic landmarks. Uluru is literally the heart of Australia, and the ochre soil is as dramatic as the massive sandstone rock itself. You can cycle, walk, ride a camel or take a helicopter around the nearly 10-kilometre (6.2-mile) circumference, then dine under the stars on a sand dune – your meal featuring native ingredients and your view lit by an incredible glowing art installation: Bruce Munro's Field of Light.
When to visit:
The best time to visit Uluru is from June to August, when the desert is cooler and temperatures are milder. While the region is hot in summer, the mild nights and open-air dining make it all worth it.
Melbourne
Hosier Lane, Melbourne, Victoria © Visit Victoria
This southern metropolis captures everything Aussies love most in this world – leisure, sport, art, music and coffee (just to name a few). In Melbourne, you can find eye-popping street art and a plethora of en vogue restaurants and bars. From hidden speakeasies to rooftop bars where you can sip a cocktail and watch the sunset, Melbourne is a trailblazer in the food and wine stakes. Once you've wined and dined, you can't miss a road trip along the Great Ocean Road. Just a few hours from Melbourne, wild koalas, impressive rock formations and endless coastlines await.
When to visit:
The best time to visit Melbourne is between November and March, when the sun is shining and the events calendar is jam-packed with things to see and do. The Australian Open tennis tournament, held in January, kicks off the international Grand Slam calendar.
Perth and Margaret River
Olio Bello, Margaret River, Western Australia © Tourism Western Australia
Australia's western capital is the gateway to some of the state's most epic adventures – not least those involving food and wine. It's a three-hour drive from Perth to the Margaret River region, one of the few places in the world where wine grows within metres of the beach. The vineyards here are known for their cabernet sauvignon grapes, but take it from us, all the wines grown here are exquisite. There's also a myriad of craft breweries, acclaimed restaurants, luxury hotels, spectacular forests and plenty to keep the kids entertained – not to mention one of Australia's top celebrations of food and wine, the Western Australia Gourmet Escape hosted every November.
When to visit:
The best time to visit Perth and Margaret River is between September and November, when the region is blanketed in native wildflowers. From January to March, the city comes alive with festivals galore, including Perth Festival and Sculpture by the Sea.
Kangaroo Island
Seal Bay Conservation Park, Kangaroo Island, South Australia © Ben Goode
This secluded island off the coast of South Australia is named after the (you guessed it) abundant local kangaroo species. But Kangaroo Island offers more than just 'roos'! The island is a haven for all kinds of Australian flora and fauna. Think koalas, sea lions, echidnas, wallabies and dolphins – just to name a few. You'll also discover an extraordinary array of breathtaking landscapes – cosy coves, towering trees and remarkable rock formations. When you're done marvelling at nature, you can retire to the charming towns to enjoy a glass of locally produced wine paired with fine produce grown on the island's farms.
When to visit:
The best time to visit Kangaroo Island is in the summer months, between December and February, when it's perfect beach weather. Yet, the mild winter months offer vibrant greenery and the perfect chance to do some whale watching.
Kakadu
Twin Falls, Kakadu, Northern Territory © Tourism NT/Jewels Lynch
World Heritage-listed Kakadu National Park offers a front-row seat to the dramatic wilderness of the Northern Territory. The park is a three-hour drive from the capital city of Darwin and when you arrive, you'll find woodlands, floodplains, mangroves, tidal mudflats and even monsoon forest. Stay overnight and see landscapes ranging from thundering waterfalls to rocky gorges. If you want a place to feel completely insignificant – in the best possible way – Kakadu awaits.
When to visit:
The best time to visit Kakadu is in the dry season, between May and October, when the temperatures are cooler, while August to November is the best time to see crocodiles.
Hobart
Roaring 40s Kayaking, Hobart, Tasmania © Roaring 40s Kayaking
Located on the island state of Tasmania, Hobart is the perfect place to pause, reconnect and take a breath of some of the freshest air in the world. Visitors can get a taste of the things that make Australia great, from fine dining and cultural attractions to stunning natural beauty. There's an endless parade of outdoor activities within reach of the city: epic alpine mountaineering, ocean kayaks and World Heritage-listed hikes. After a breathtaking adventure, reward yourself with the tastes of Tasmania at Hobart's best restaurants or enjoy some locally brewed beverages at the irresistible bar offerings.
When to visit:
The best time to visit Hobart is during the summer months, between December and March, when the climate is warmer and the weather is more stable. Visitors in winter, however, get the best view of the Aurora Borealis, also known as the Southern Lights.
Gold Coast
Greenmount Beach, Gold Coast, Queensland © Tourism Australia
If the Gold Coast enjoys a sparkling reputation, it's because there are 300 days of sunshine here every year. This golden city unites the things that make this country great: beautiful beaches, a blissful tropical climate, world-class restaurants and bars, and easy access to tangles of rainforest – you can be surfing one minute, then trekking half an hour later. The 'Goldie' is also home to a parade of theme parks and attractions, promising endless days of action and adventure for the whole family.
When to visit:
Though temperatures are great all year round, the best time to visit the Gold Coast is between January and May or August to December, when the weather's pleasant and there's hardly ever rain.
Byron Bay
Broken Head Beach, Byron Bay, New South Wales © Destination NSW
There's a reason why Nicole Kidman, Chris Hemsworth and Simon Baker (along with thousands of other lucky Aussies) call Byron Bay home – it really is one of Australia's most beautiful coastal coves. Nestled on the coast of northern New South Wales, Byron is tipped by a picturesque hilltop lighthouse (the mainland's most easterly point). In the town's centre, you can get a tarot reading, take a surfing lesson, indulge in paddock-to-plate meals, or simply sip a local brew while spotting dolphins and watching whales on their annual migration.
When to visit:
The best time to visit Byron Bay is between November and February, when it's all sun, fun and blue skies. While the best time for whale watching in Byron is from May to September.
More articles like this
We use cookies on this site to enhance your user experience. Find out more.
By clicking any link on this page you are giving your consent for us to set cookies.
Email Verified
Welcome to Tourism Australia. Your email has been successfully verified, please click the button below to continue to log in.
Acknowledgement of Country
We acknowledge the Traditional Aboriginal and Torres Strait Islander Owners of the land, sea and waters of the Australian continent, and recognise their custodianship of culture and Country for over 60,000 years.
*Product Disclaimer: Tourism Australia is not the owner, operator, advertiser or promoter of the listed products and services. Information on listed products and services, including Covid-safe accreditations, are provided by the third-party operator on their website or as published on Australian Tourism Data Warehouse where applicable. Rates are indicative based on the minimum and maximum available prices of products and services. Please visit the operator's website for further information. All prices quoted are in Australian dollars (AUD). Tourism Australia makes no representations whatsoever about any other websites which you may access through its websites such as australia.com. Some websites which are linked to the Tourism Australia website are independent from Tourism Australia and are not under the control of Tourism Australia. Tourism Australia does not endorse or accept any responsibility for the use of websites which are owned or operated by third parties and makes no representation or warranty in relation to the standard, class or fitness for purpose of any services, nor does it endorse or in any respect warrant any products or services by virtue of any information, material or content linked from or to this site.
*Product Disclaimer: Tourism Australia is not the owner, operator, advertiser or promoter of the listed products and services. Information on listed products and services, including Covid-safe accreditations, are provided by the third-party operator on their website or as published on Australian Tourism Data Warehouse where applicable. Rates are indicative based on the minimum and maximum available prices of products and services. Please visit the operator's website for further information. All prices quoted are in Australian dollars (AUD). Tourism Australia makes no representations whatsoever about any other websites which you may access through its websites such as australia.com. Some websites which are linked to the Tourism Australia website are independent from Tourism Australia and are not under the control of Tourism Australia. Tourism Australia does not endorse or accept any responsibility for the use of websites which are owned or operated by third parties and makes no representation or warranty in relation to the standard, class or fitness for purpose of any services, nor does it endorse or in any respect warrant any products or services by virtue of any information, material or content linked from or to this site.
Source https://www.thecrazytourist.com/25-best-things-sydney-australia/
Source https://travelraval.com/blog/things-to-do-in-sydney-australia/
Source https://www.australia.com/en-us/facts-and-planning/about-australia/where-to-visit.html