8 Best Cities in New Hampshire
Often over-shadowed by the state's popular tourist centers of the White Mountains and Lake Winnipesaukee, New Hampshire's cities don't get as much attention. But they are filled with attractions and things to do, making them perfect destinations for relaxing weekend getaways.
To those from large metropolitan areas, New Hampshire's cities may seem like towns – and in fact, several of them are. Throughout most of New England, the distinction between towns and cities is based on their form of government, not their size or population. So some of the "cities" in this list are technically towns, but you wouldn't know it from their busy Main Street or abundance of things to do there.
Although most people come to New Hampshire for outdoor sports and a relaxing break from urban life, they are often surprised at how many accessible cultural activities they find: concert and performance venues, symphony orchestras, film festivals, live theater, art museums, and galleries.
Choosing a city as a base for a getaway doesn't mean you need to forgo New Hampshire's traditional attractions of idyllic villages and covered bridges, or its outdoor activities such as hiking and kayaking. Each of the cities is surrounded by all of these.
Keene, for example is a good base for climbing Mt. Monadnock (the most frequently climbed mountain in America) and for a tour of six covered bridges. Laconia sits on the shores of Lake Winnipesaukee and close to one of the top ski resorts in New Hampshire.
You'll find plenty of places to visit and things to do in this list of the top cites in New Hampshire.
1. Portsmouth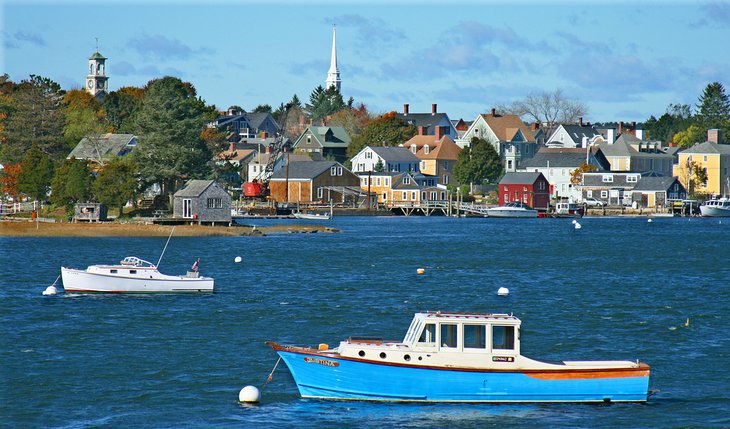 Portsmouth
Portsmouth was a major colonial seaport, its importance based both on its deep harbor and its proximity to the seemingly inexhaustible supply of tall, straight pine trees for Royal Navy masts. Many of Portsmouth's attractions today stem from its long and colorful history. Few places have as much of their past so well preserved.
The first place to go is the 10-acre Strawbery Banke Museum, named for the original settlement here in 1623. Four centuries of the old port neighborhood are represented in its restored and preserved homes and buildings that include a 1770 tavern, homes of prosperous merchants, and a neighborhood market stocked with foods of the World War II era.
You can watch traditional boats being built, and see demonstrations of open hearth and woodstove cooking, see colonial-era herb gardens and a World War II Victory Garden. But historic homes are all over Portsmouth's compact downtown, all within a short walk of Market Square.
Overlooked by the tall steeple of North Church, the square is the meeting point of four streets that make up the heart of downtown Portsmouth. Of prime interest to shoppers is busy Market Street, lined with small specialty shops. Follow it beyond the shops to find the elegant 1763 Moffatt-Ladd House, with its original furniture and beautiful period gardens.
The Portsmouth Harbor Trail connects more historic homes that are open to visitors: The 1716 Warner House, with its colonial wall paintings and Queen Anne furniture; the 1758 John Paul Jones House; the 1785 Governor John Langdon House; and the Rundlet-May House, built in 1807.
Another route worth following is the Black Heritage Trail, highlighting Black culture of the Colonial and Federal periods. It begins, appropriately, at the docks where slaves were auctioned as they came off the ships.
On a less somber note, stroll through the beautiful gardens of nearby Prescott Park, especially in the spring when the tulips bloom or in summer when the annual displays are at their best. The Prescott Park Arts Festival brings music and theater performances each summer.
There's plenty more to do in Portsmouth for those not as interested in history. Take in a live or simulcast performance at The Music Hall or explore Portsmouth Harbor on a cruise to see lighthouses and Fort Constitution. Or cruise farther out to visit the Isles of Shoals, an island group shared by Maine and New Hampshire.
Don't leave Portsmouth without sampling some of its restaurants – it's known for the state's best dining scene.
2. Concord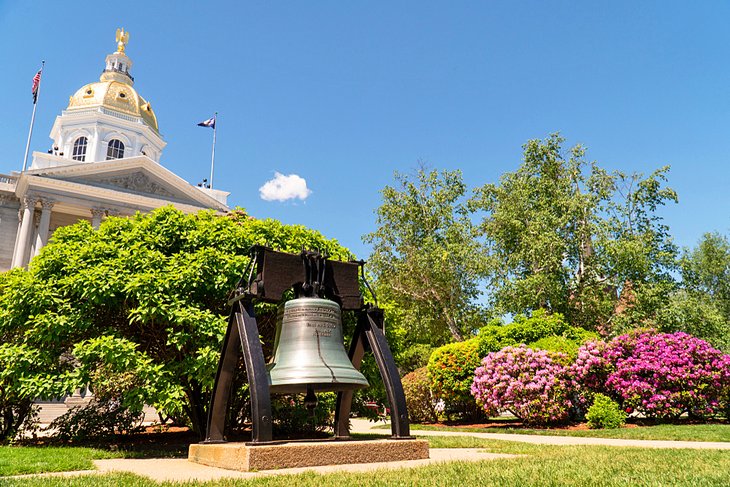 State House in Concord
One of the nation's smallest capital cities, Concord seems more concerned with the arts than with politics. Granted, the imposing State House topped by its glistening gold dome overlooks the downtown, but most of the government offices blend in with the elegant brick mercantile buildings that line both sides of Main Street.
What you'll notice strolling through downtown Concord – along with the well-preserved architectural details on the buildings – are the sculptures and other works of art that adorn the sidewalks. Especially outstanding is the ornamental ironwork that frames the entrance to a tiny square opposite the State House. Specialty shops, cafés, restaurants, and boutiques fill the street level, selling everything from the works of local artists and craftspeople to vintage vinyl.
At the far end of the downtown shops is the Capital Center for the Arts, which features a regular schedule of live performances. Retractable seating of the new Bank of New Hampshire Stage allows the center to host performances in different configurations, from a fixed-seat concert hall to a dance floor.
Check the schedule of the Concord Community Music School, too, for public lunch-hour concerts, professional performances, student recitals, and jazz jam sessions, many of which are free. Also on Main Street is Red River Theatres, a small movie theater featuring first-run independent films, classic and foreign films, along with on-screen art exhibits.
Right in the middle of this – and attached to the theater – is the contemporary The Hotel Concord , whose large, bright rooms overlook Main Street and the State House dome. With covered on-site parking and a front door on Main Street, the hotel is within a few steps of most of Concord's highlights.
Behind the State House, stop at the New Hampshire Historical Society to see, among other exhibits, an entire gallery of paintings by the White Mountain Artists. Continue into some of the residential streets to find beautifully kept Victorian homes.
Outside the city center is the McAuliffe-Shepard Discovery Center, whose interactive exhibits explore astronomy, aviation, space and earth science; the planetarium shows are designed for all ages, and always include one on what to look for in the season's night sky.
3. Keene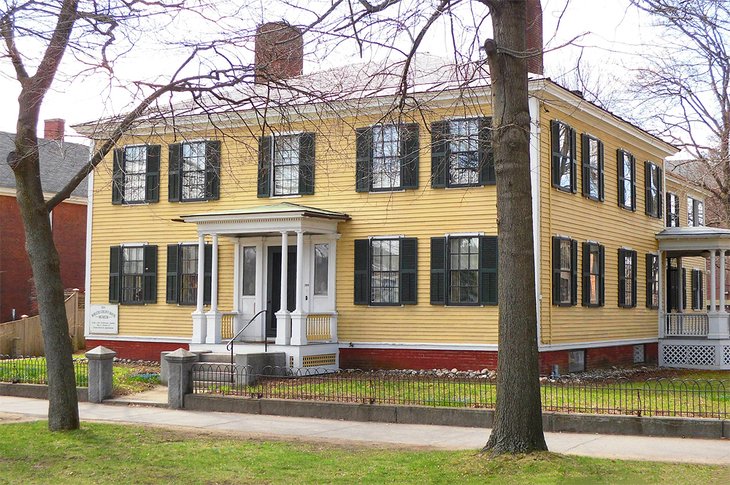 Horatio Colony House, Keene | Doug Kerr / photo modified
Keene sits in the heart of the Monadnock Region named for the mountain that forms the backdrop to so many southwestern NH views. Surrounding Keene are some of the state's most photo-worthy country villages: Walpole (home of Burdick's Chocolates), Fitzwilliam, Jaffrey Center, Harrisville (stop at Harrisville Designs for dreamy knitting yarns), and Hancock (The Hancock Inn is the state's oldest continuously operating inn).
Unlike most other cities whose early economy was based on mills, Keene's never dominated the central city landscape, leaving its famously wide Main Street and tree-shaded Central Square as the focal point. Elegant brick commercial buildings are well maintained, their street levels occupied by the shops and restaurants (several of which spill into the street in good weather) that give downtown Keene its lively vibe.
Through the center of Keene is an Industrial Heritage Trail, a bike and walking path with signage describing the city's manufacturing history. The trail continues south for several miles, past one of the five covered bridges in neighboring Swanzey. On the sides of buildings along the trail and elsewhere throughout the downtown, you'll see murals depicting significant events and people in local history.
On Main Street, the Horatio Colony House Museum preserves the 1806 Federal home of a well-traveled collector. What makes this museum more fun than the usual old-house museum is the eccentric nature of Colony himself and his quirky collections.
Farther down Main Street, visit the Wyman Tavern, furnished as it was when Minutemen gathered here before marching to the battle of Lexington in 1775. Behind the Tavern is the campus of Keene State College, which enriches the city's already busy calendar of musical events.
Choose Keene as a base for climbing Mt. Monadnock, kayaking the Ashuelot River, touring covered bridges, or enjoying the frequent concerts and films at the restored Colonial Theatre.
4. Manchester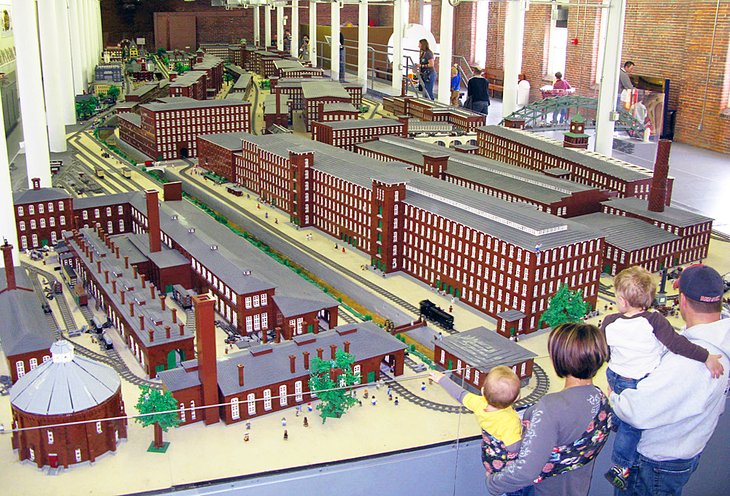 Model of the Amoskeag Mills | Photo Copyright: Stillman Rogers
By the time the Merrimack River reaches southern New Hampshire and plummets over Amoskeag Falls in Manchester, the state's largest city, its force is great enough to have powered one of the world's largest mill complexes throughout the Industrial Revolution and half of the 20th century. Those mills still dominate the riverside, converted into offices, restaurants, and museums.
The Millyard Museum brings to life 1,000 years at Manchester's Amoskeag Falls, from Paleolithic Native Americans through the massive mills that churned out millions of yards of fabric and the immigrants who worked the mills. These waves of immigrants would forever shape the city's character. This vibrant cultural diversity shows best today in Manchester's cosmopolitan dining scene, with Nepalese, Brazilian, Franco-Canadian, Hungarian, Greek, and other restaurants.
Manchester has a lively arts scene, home to the Currier Museum of Art and the New Hampshire Symphony Orchestra. Bob Hope and Harry Houdini both "played the Palace" – Manchester's 1915 Palace Theatre, where the program still ranges from grand opera to children's theater.
More than 11,000 works in the Currier's collections include works by Constable, Monet, Corot, and Tiepolo, as well as more modern works of Picasso, Matisse, and O'Keeffe. Prominent here are also works of the White Mountain School of artists, who painted the mountain landscapes in the 19 th -century.
Along with a multitude of recreation facilities – from indoor sky diving to nearby ski areas – the Manchester Monarchs hockey team and Fisher Cats baseball team play here. For others, shopping is the major sport, at the numerous tax-free malls and Main Street boutiques.
If you'd like to enjoy Manchester's arts, culture and shopping, but stay in more of a country inn environment, Bedford Village Inn , just a few miles outside the city center, has contemporary rooms and a restaurant in a colonial-era home.
5. North Conway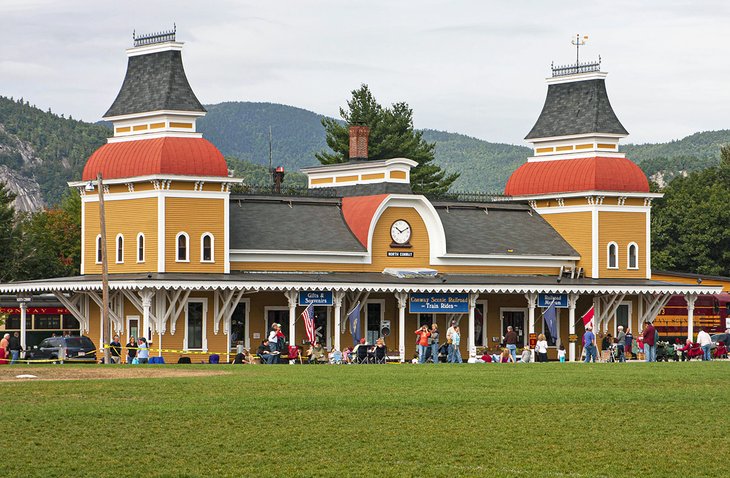 North Conway Rail Station | Photo Copyright: Stillman Rogers
Conway, in the heart of New Hampshire's White Mountains, may seem like two separate towns, but it's actually two "villages" in the same town. Conway, the southernmost, has always been the plain sister of jazzier North Conway, and to further complicate the geography there's also the smaller East Conway, where you can rent kayaks to paddle in the beautiful Saco River.
Although they are all one town, it's North Conway that gets most of the attention, a lively ski scene in the winter – it is frequently named New England's #1 ski town – and in the summer as the gateway to all the attractions and outdoor activities that have drawn tourists to the White Mountains since the early 19 th century. More recently it has become the outlet shopping mecca, even more popular because the state has no sales tax.
Along with the outlets, North Conway's Main Street is lined with locally owned shops and boutiques; don't miss Zeb's General Store for New England specialty foods and the League of NH Craftsmen for fine handmade goods. The focal point of Main Street is the grand Victorian station that's now home to the Conway Scenic Railroad, whose vintage trains take tourists south to Conway or north into the wild landscapes of Crawford Notch.
Overlooking North Conway, Cranmore Mountain was one of New England's first ski resorts and is now a year-round attraction with an Aerial Adventure Park and Mountain Coaster. For more adventuresome visitors, 700-foot Cathedral Ledge and White Horse Ledge, on the opposite side of the wide valley, are favorites for rock and ice climbers. Watch them from the beach at Echo Lake State Park or take a trail to the top for views of the White Mountains.
Close to Echo Lake, the freshly renovated White Mountain Hotel and Resort has views of Cranmore Mountain from its luxurious rooms; its spacious public areas and grounds capture the feeling of the grand hotels that once dotted the White Mountains.
For a day of ever-changing mountain scenery, follow NH Route 112, the Kancamagus Highway (really a two-lane road), from Conway over the Kancamagus Pass and return to North Conway on a circular route through Franconia Notch and Crawford Notch.
6. Hanover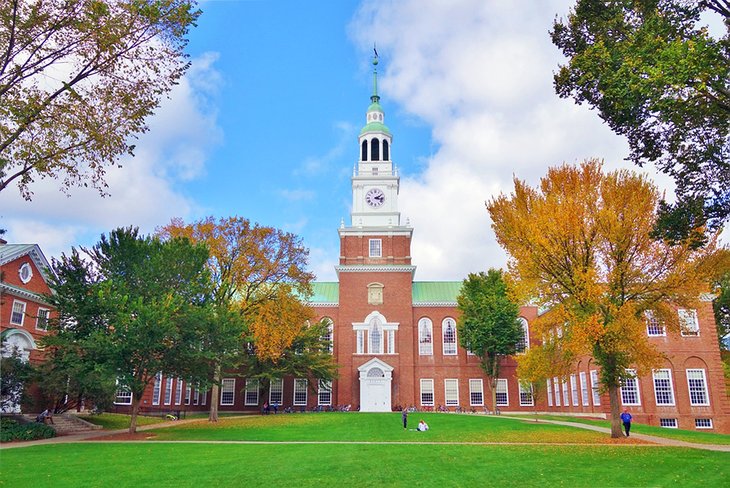 Dartmouth Green in Hanover
Hanover was a college town from its very beginnings in 1765, when it was granted a charter for that purpose. Dartmouth College has shaped Hanover ever since, with its campus separated from Main Street only by the Dartmouth Green.
You can explore the campus with a map from the college information office on the green to see the fine old homes that now make up the fraternity district, and the powerful floor-to-ceiling murals in the Baker-Berry Library, painted in the 1920s by Jose Clemente Orozco.
Facing the campus is Hopkins Center for the Arts, known as "The Hop," which brings a full schedule of national acts to its 900-seat concert hall, as well as dance and theater in its smaller Moore Theater.
Set back from the street and almost hiding behind the Hopkins Center is the outstanding Hood Museum of Art. This museum, freshly renovated to nearly double its gallery space, is reason enough for a stay in Hanover. The collections total more than 65,000 works, with particular strengths in 19 th -century American landscapes and African and Native American art. Six monumental Assyrian stone reliefs date to 900 BC.
Dartmouth is known for its outdoor sports, so there are plenty of opportunities in Hanover. In the winter there is a skating rink and cross-country center with rentals, and the college's own downhill ski area in nearby Lyme is open to the public.
In the summer, you can rent canoes, kayaks, and stand up paddleboards at the Ledyard Canoe Club, just down the hill from the campus. And if hiking is your passion, the famed Appalachian Trail crosses the Connecticut River in Hanover.
In the fall, you might catch an Ivy League football game, or for a taste of the Ivy League life, you can stay at the poshly understated Hanover Inn , where front-facing rooms overlook Dartmouth Green.
7. Laconia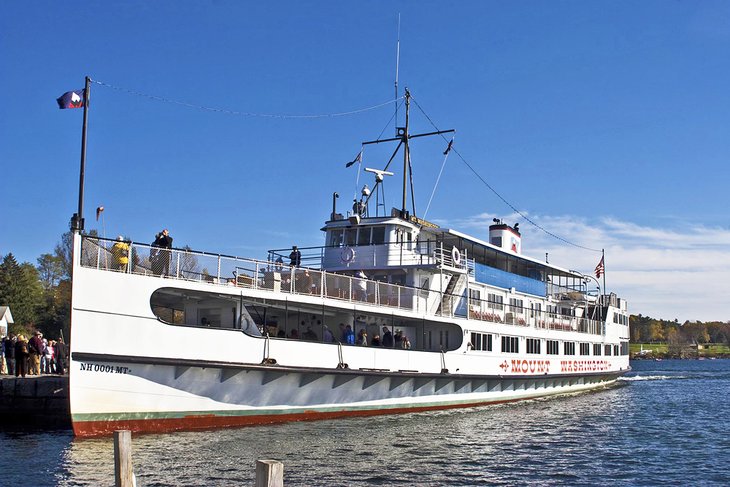 M/S Mount Washington | Photo Copyright: Stillman Rogers
New Hampshire's only city on a lake, Laconia sits at a prime spot on Lake Winnipesaukee's western shore. The neighborhood known as Weirs Beach is a hive of summer activity, with a boardwalk; amusements; and one of the state's top beaches, the 450-foot sand beach at Endicott Rock Park.
Weirs Beach is the place to board any of the three cruise options for scenic tours around the immense lake: the M/S Mount Washington; US Mailboat M/V Sophie C.; or the new Winnipesaukee Spirit, launched in 2021. You can also board here for train rides on the Winnipesaukee Scenic Railroad.
Laconia's downtown lies along the Winnipesaukee River, which powered Belknap Mill, New England's earliest hosiery factory, built in 1823. The Hosiery Museum inside shows the operation of the mill demonstrating the still-working historic machines; in the gift shop, you can buy socks made there. The Power House explores this transition from water power to electricity with working models that show how water wheels and turbines work.
Weirs Beach isn't Laconia's only tourist attraction. South of town, in neighboring Gilford, Gunstock Mountain is a year-round outdoor sports center. When snow falls, the mountain is one of New Hampshire's top ski resorts, with 55 trails and 90 percent snowmaking coverage. The rest of the year, it's an adventure park with 1.6 miles of ziplines, treetop tours, a mountain coaster, scenic lift rides, and hiking trails.
8. Dover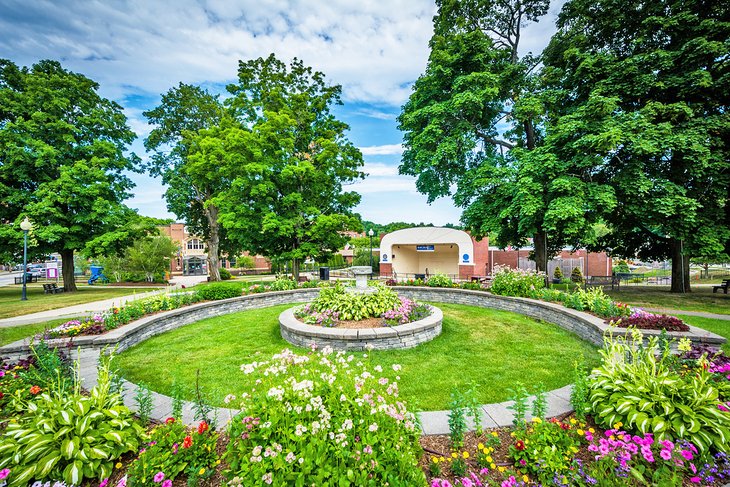 Park in Dover, New Hampshire
New Hampshire's earliest permanent settlement, Dover was a shipbuilding center, with the Cocheco River navigable from Great Bay as far as the falls. The roaring falls in the center of the city made Dover a prime setting for mills, and as early as 1814 they were harnessed by the Cocheco Manufacuring Co., which grew to become one of New England's largest mill complexes. Although some of the buildings are no longer there, those that remain still dominate the downtown.
An excellent museum complex, Woodman Institute, explores the history of these mills and their part in the womens' and labor movements, but also contains one of New Hampshire's most precious historic attractions. The William Damm Garrison, built in Dover in 1675, is the last surviving fortified colonial garrison house, and you can go inside to see everyday furnishings from the earliest days of colonial New England.
Elsewhere in the museum's three buildings are natural history exhibits, fine antiques, an extensive doll collection, decorative arts, and Native American artifacts. Sitting beside a large park in the center of the city, the Children's Museum of NH overlooks the Cocheco River below the falls, and includes exhibits about the river, its history, and ecosystem.
Innovative and interactive exhibits encourage kids – and their parents – to build and test a flying machine, navigate a boat, dig for dinosaur bones, and learn more about the world around them. An extensive playground with an open-air theater is in the riverside Henry Law Park, which is the site of a summer arts concert program
For views that extend across Dover, to the northern mountains and the Isles of Shoals on a clear day, climb the 76-foot Garrison Hill Tower.
20 Top-Rated Tourist Attractions in New Hampshire
From its 18 miles of seacoast – the shortest of any coastal state in the US – to the summit of the Northeast's highest peak, New Hampshire packs plenty of variety into an easy-to-reach area. Along with the many places to visit, New Hampshire's natural attractions offer plenty of things to do in the great outdoors, many of them free.
The attractions that draw tourists to this part of New England include beautiful ocean and lake beaches, miles of kayaking waters, above-timberline hiking on the Appalachian Trail, sailing on mountain-ringed lakes, fun-filled theme and water parks for kids, exciting rides to mountaintops, and tours of historic houses.
Whether it's challenging hikes, sailing, foliage viewing in the fall, tax-free shopping, skiing in the winter, covered bridges, or colonial history, you'll find it – and plenty more – in New Hampshire. To be sure of seeing the highlights of this small but varied state, use our handy list of the top attractions in New Hampshire.
1. Mt. Washington Cog Railway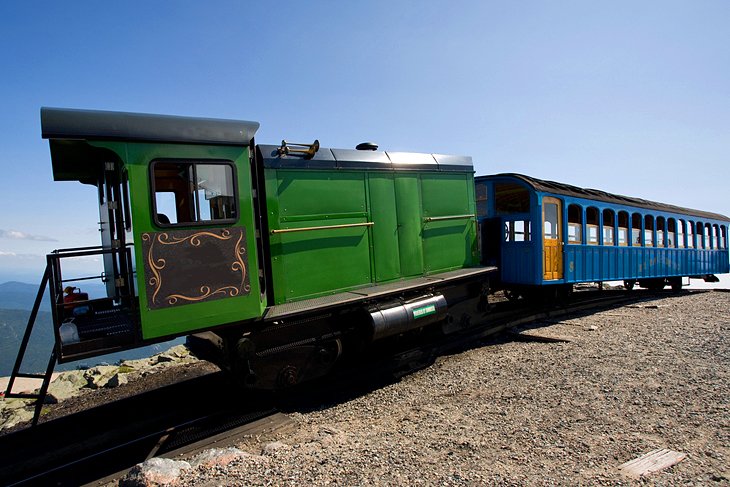 Mt. Washington Cog Railway
On a clear day, the view from the summit of Mount Washington spans four states; on a cloudy day, you may be able to look down on the tops of clouds while the summit is in sunlight.
The easiest way to reach the top of Mount Washington, the highest elevation in the northern Appalachians at more than 6,000 feet, is on the steep Cog Railway that has been carrying tourists since it opened, the first of its kind in the world, in 1869. Those who long for the nostalgia of an authentic coal-fired steam engine train, can reserve the steamer special morning departures from late May through late October.
At the top, the Sherman Adams Visitors Center houses a small museum; a cafeteria; and the Mount Washington Observatory, a research station that studies extreme weather conditions, for which the mountain is notorious. In 1934, the world record wind speed was recorded here.
The Cog Railway only ascends to the summit between May and October, but in the winter, you can ride as far as the Waumbek Station, an Alpine meadow at 4,000 feet elevation. There you can enjoy the sweeping views, and sip hot chocolate in the warming huts or around a fire pit.
Address: 3168 Base Station Road, Marshfield Station, New Hampshire
2. The Flume Gorge and Franconia Notch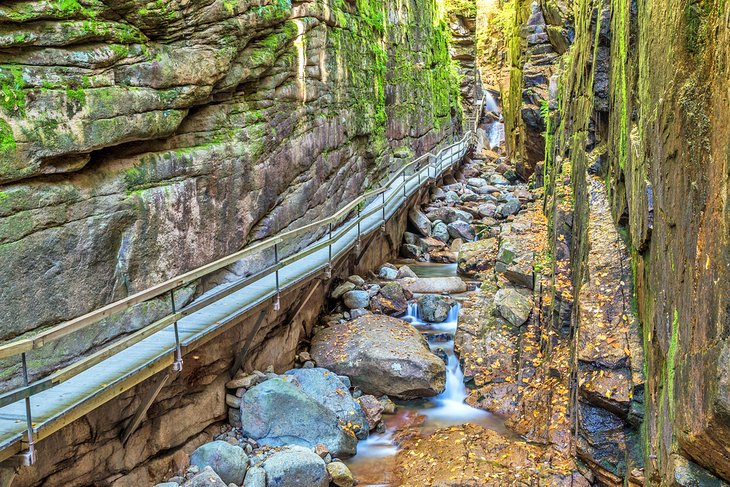 The Flume Gorge, Franconia Notch State Park
The Flume Gorge, in Franconia Notch State Park, is an 800-foot-long crack in the rock at the base of Mount Liberty. Its walls rise 70 to 80 feet above the brook that flows through it, and you can follow it on a boardwalk just feet above the water.
When the mile-high sheet of ice that formed the notch melted, torrents of water raged down this valley, carving a 20-foot smooth-bottomed depression into the solid granite of the mountain. Follow signs to The Basin, where the now benign Pemigewasset River still continues the process begun 10,000 years ago.
The first aerial tramway in North America, the Cannon Mountain Aerial Tramway carried its first passengers to the 4,080-foot summit high above Franconia Notch in 1938. On clear days, you can see New Hampshire's Presidential Range and mountains in Vermont, New York, and even Canada. The short Rim Trail to the observation tower offers spectacular views straight down into the floor of the notch.
A notch is a pass that was carved through a mountain range by retreating glaciers, and Franconia is one of the biggest notches in New Hampshire's White Mountains. Franconia Notch has miles of hiking trails; a campground; and Echo Lake State Park, with a beautiful sandy beach and boat rentals.
Address: I-93 exit 34B, Franconia Notch
3. Mt. Washington Auto Road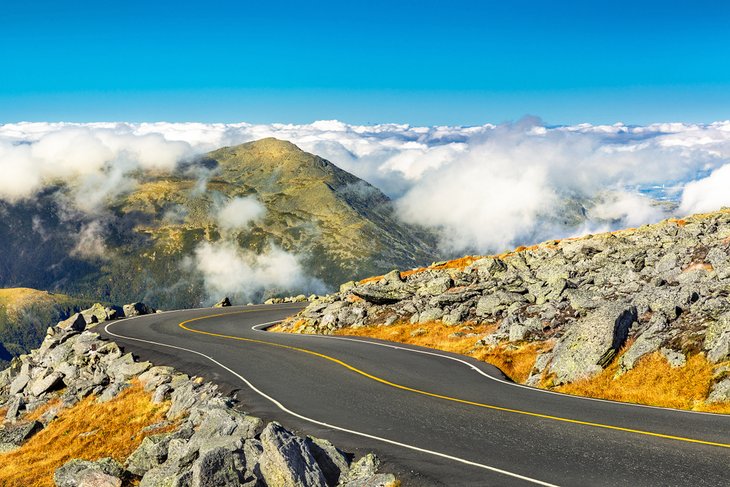 Mt. Washington Auto Road
Completed in 1861, the Mt. Washington Auto Road is America's oldest continuously operating tourist attraction. Ascending more than 4,500 feet from the base to the summit, the 7.6-mile road is not for the faint of heart. Climbing at an average gradient of 12 percent, the narrow road begins benignly through woodlands, with occasional valley views.
The forest begins to shrink as the elevation increases and the road enters the zone where trees are stunted and bent by the high winds; then trees disappear entirely as the road climbs past the timberline into a precipitous rock-strewn landscape. The views across the White Mountains just keep getting better as you climb. It takes about 30 minutes from its base on the eastern side of Mt. Washington. The return trip may take a little longer if you need to stop and cool the brakes.
You won't get to display the bumper sticker proclaiming that "This Car Climbed Mt. Washington," but you can experience the Auto Road riding in a purpose-built van with someone else driving. In the winter, you can ride to the tree line on the track-wheeled SnowCoach. These and the vans are still called coaches in homage to the horse-drawn coaches that made the trip to the summit between 1861 and the beginning of motorized trips in 1912.
Address: Route 16, Pinkham Notch, New Hampshire
4. Kancamagus Highway and White Mountain National Forest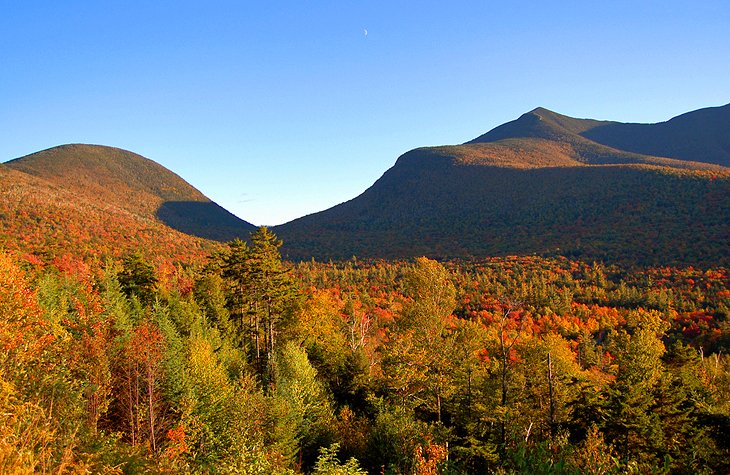 Kancamagus Highway
This is really not a highway, but the winding two-lane NH Route 112, which climbs over the spine of the White Mountains via New Hampshire's Kancamagus Pass.
In addition to sweeping views, this scenic route, stretching 35 miles from Conway in the east to Lincoln in the west, offers access to several natural and man-made attractions. The entire area is part of the vast White Mountain National Forest, which protects 148,000 acres of wilderness.
Be sure to take advantage of the scenic pull-outs, as some of the best views are not visible from the road; this is especially true on the western side of the summit. At the Conway end are a covered bridge and two especially scenic spots on the Swift River: Rocky Gorge and Lower Falls, both popular for swimming and picnics.
A half-mile trail leads to Sabbaday Falls, where a mountain stream flows through a gorge with 40-foot walls. Wooden railings make it safe to look straight down at the waterfall and potholes.
The Kancamagus Highway ends in Lincoln, where Loon Mountain is not just a winter ski resort, but a year-round sports center. The gondola that carries skiers in the winter takes summer and fall visitors to the summit for views, a nature trail, and a tumble of glacial boulders that form caves and passageways.
Open all year, this drive is especially beautiful during the fall foliage season.
5. Strawbery Banke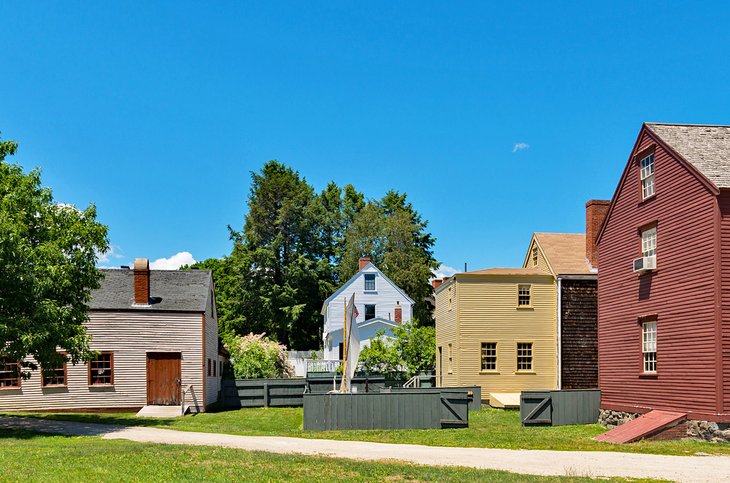 Strawbery Banke
Strawbery Banke was the name of the first 1623 settlement at what is now Portsmouth. The 10-acre Strawbery Banke Museum contains houses from four centuries of the old port neighborhood. Some are restored and furnished to show life in the various eras, while others are preserved to show construction methods and restoration techniques – of particular interest to those who are restoring old homes.
Costumed interpreters demonstrate cooking, crafts, and skills from the various periods, and you can watch authentic boats under construction. The homes vary from that of a prosperous merchant and political leader to a 1950s duplex, and represent various ethnicities that called the neighborhood home.
Period gardens, a 1770 tavern, a fully stocked World War II era neighborhood market, and frequent special musical and historical programs make this an interesting place to visit. In December, the houses and workshops are open for candlelight evening tours.
Address: 454 Court Street, Portsmouth, New Hampshire
Read More: Top-Rated Tourist Attractions & Things to Do in Portsmouth, NH
6. Conway Scenic Railroad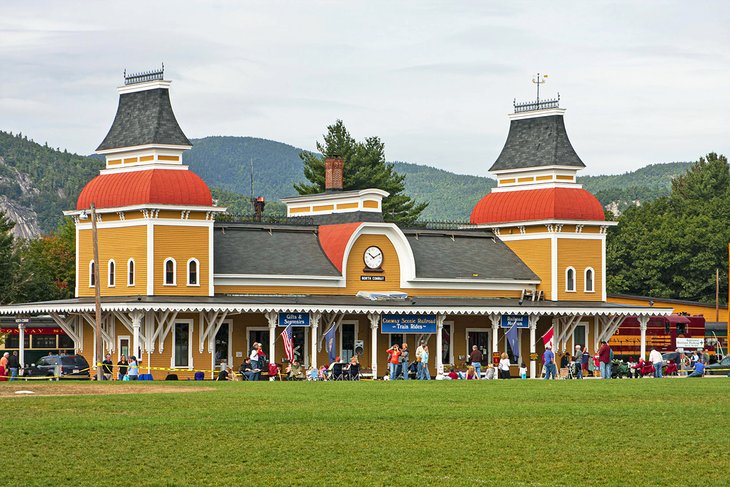 Conway Scenic Railroad | Photo Copyright: Stillman Rogers
A good way to enjoy the scenery of the long valley of the Saco River as it winds between the mountains is on the Conway Scenic Railroad. Trains run in two directions from the beautiful 1874 Victorian station in the center of North Conway.
The Valley Excursion heads south along the meadows and woodlands to the town of Conway, while the longer Mountaineer route leads north, past the cliffs of Cathedral Ledge and through the dramatic cleft of Crawford Notch. Both routes have unobstructed views of Mt. Washington and the Presidential Range.
On the shorter southern route, you can reserve lunch in the vintage dining car, resplendent in polished wood and etched glass. The northern route is especially beautiful in the fall, when the hardwood forests of Crawford Notch are at their brightest reds and yellows.
In the winter, the northbound train travels through the snow-covered woods as far as Attitash Mountain in Bartlett.
Address: Main Street, North Conway, New Hampshire
7. Market Square and Portsmouth's Historic Houses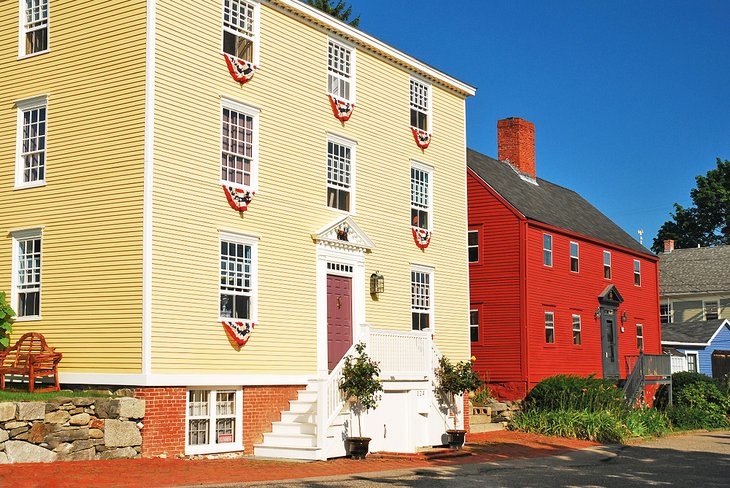 Historic homes in Portsmouth, New Hampshire
At the heart of the historic center of this seaport and shipbuilding town, Market Square has been the city's busy hub since the days when New Hampshire's Colonial Legislature met here. Overlooked by the impressively tall steeple of North Church, the square and the brick-paved streets that radiate from it are surrounded by venerable mercantile buildings that now house shops, cafés, and restaurants.
As it winds its way along the waterfront, through Market Square and into streets of sedate old homes, the Portsmouth Harbor Trail connects more than 70 of the city's historical sites and scenic attractions. Among these are 10 buildings listed on the National Register of Historic Buildings, 10 National Historic Landmarks, and a number of historic homes that are open to visitors.
Each of these has unique features, history, and collections. Warner House, built in 1716, has the oldest Colonial wall paintings still in place and the first example of Queen Anne furniture known in America.
The 1758 John Paul Jones House, where Captain John Paul Jones lived while in Portsmouth, exhibits collections of china, silver, glass, portraits, and clothing.
Moffatt-Ladd House, built in 1763, still contains original furniture and is surrounded by beautiful gardens.
The 1785 Governor John Langdon House interior features ornate woodwork and period furnishings, and the Rundlet-May House, built in 1807, features furniture made by local craftsmen.
8. Hampton Beach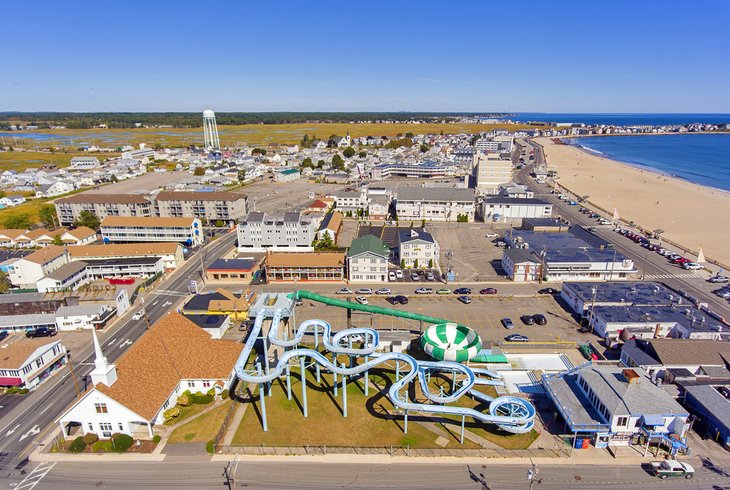 Aerial view of Hampton Beach
New Hampshire may have the shortest seacoast of any state, but it has one of the Northeast's favorite family beach resorts. Hampton Beach has been a popular resort town for generations, and still has its "casino" – a community focal point of beach resorts at the turn of the 20th century.
These were not built for gambling but to house a ballroom, tearooms, and family entertainment. Today, the Hampton Beach Casino Ballroom, which was built in 1899, is a live music and comedy venue on the boardwalk that lines the long white-sand beach.
Other activities in this always lively town are concerts at Hampton Beach State Park's Seashell Stage, movies on the beach, and fireworks.
Fun parks, soft ice-cream, and deep sea fishing trips from the harbor round out the beach vacation experience. Each June, the beach becomes a giant art gallery, when international contenders vie for the title at the Hampton Beach Master Sand Sculpting Competition.
Read More: Best Beaches in New Hampshire
9. Mt. Monadnock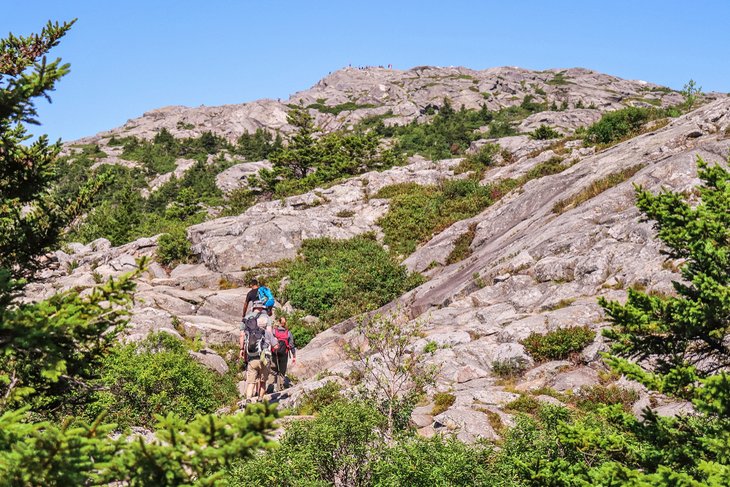 Hikers on Mt. Monadnock
The world's most climbed mountain owes its popularity to several factors: you can climb it easily in a day, its trails offer options for different abilities, and it is an easy day trip from the Boston area. Most hikers use one of the five main trails, but the 35-mile trail network includes alternative routes for those who hope to climb in solitude.
The mountain stands alone and has given its name to the geological term describing a mass of solid rock that withstood the force of moving glaciers scraping away the earth that once encased it. Because it stands alone, the views from its summit ledges are unobstructed, wide-reaching, and beautiful, especially when fall foliage paints the surrounding forests red and orange.
That also means that the mountain is visible as a backdrop to scenery and villages across the entire southwest corner of New Hampshire. Not surprisingly, it's called the Monadnock region, and is also known as the "Currier & Ives Corner" for its idyllic villages with white church spires and its abundance of covered bridges. Postcard villages here include Fitzwilliam, Jaffrey Center, Hancock, and Harrisville.
10. North Conway and Mt. Washington Valley Ski Resorts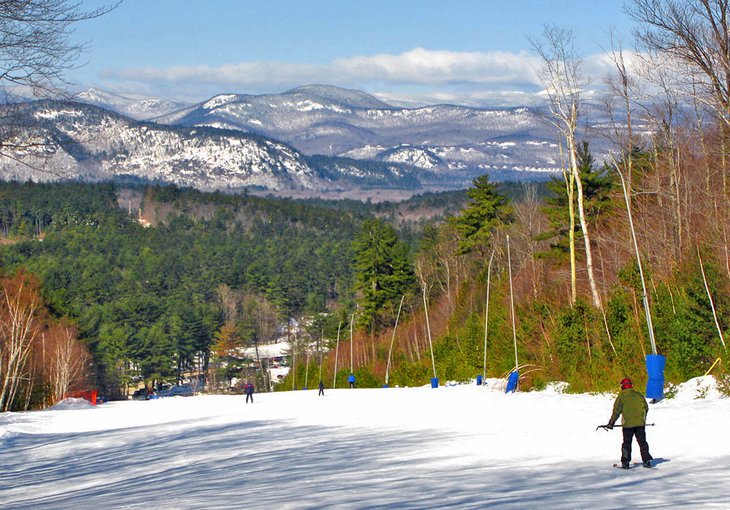 Cranmore Mountain, Mt. Washington Valley Ski Resort | Photo Copyright: Stillman Rogers
North Conway was one of the first ski resorts in America and is still a major ski destination. Six mountain resorts in the scenic Mt. Washington Valley offer state-of-the-art lifts and trail grooming, while North Conway and Jackson are centers of the lively après-ski scene.
Cross-country (Nordic) skiing, snowshoeing, sledding, dog-sledding, sleigh rides, and ice skating make these resorts appealing to those who eschew downhill skiing. Most are four-season resorts, with golf, tennis, swimming, and other activities.
In the summer, Cranmore Mountain has an Aerial Adventure Park and Mountain Coaster, while Attitash Bear Peak offers an alpine slide, water slides, mountain bike trails, and horseback riding. Wildcat Mountain, one of the most challenging for skiers, has a zipline and stupendous views of Mt. Washington from its summit, where the skiers' gondola takes tourists in the summer and fall.
At the other side of Mt. Washington from Wildcat is Bretton Woods, also with a zipline and other year-round activities. Black Mountain is an especially family-friendly ski area, as is King Pine, at the all-season Purity Springs Resort in Madison.
North Conway is as well known to shoppers as it is to skiers, with one of New England's largest concentrations of outlet stores, as well as tax-free shopping. In the summer and fall, the Conway Scenic Railroad runs the entire length of the valley in vintage cars.
Read More: Top-Rated Ski Resorts in New Hampshire
11. Story Land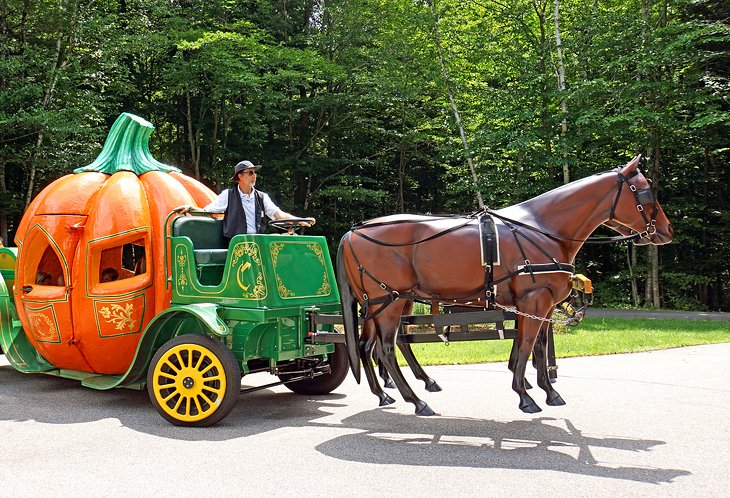 Story Land | Dennis Jarvis / photo modified
Story Land is straight out of a fairy-tale book, made for kids, but with such clever and original places to play that parents love it, too. Kids can board a pumpkin coach to Cinderella's Castle, ride in a wooden shoe or sail in a pirate ship, take a swan boat for a spin around the lake, or "drive" parents around a track and through covered bridges in an antique car.
Then they can get dizzy in a spinning teacup and slide down from a treehouse or playhouse in a giant pumpkin. The charm of Story Land is not only its imaginative rides and play areas, but the fact that they are original and unique to this long-time family operation. Clever new attractions are constantly being added to appeal to different ages.
Address: NH Route 16, Glen, New Hampshire
12. Clark's Bears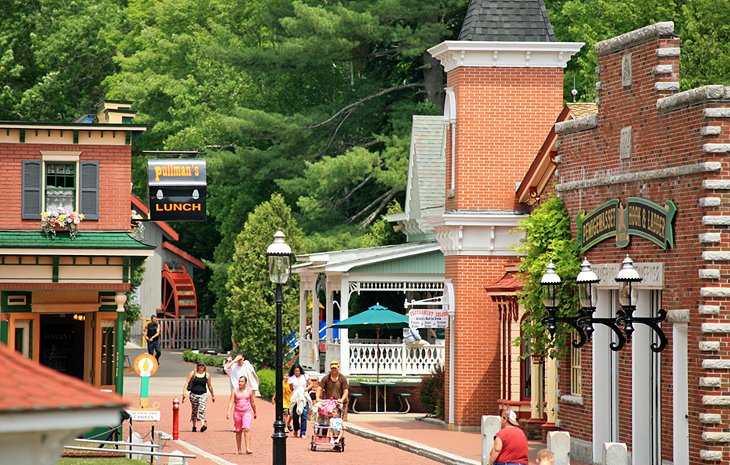 Clark's Bears | Cliff / photo modified
Formerly known as Clark's Trading Post, Clark's Bears has been entertaining families with trained bear shows for more than 50 years, and as you watch these animals ride scooters, shoot basketball hoops, and balance on barrels, you'll notice that the bears are having as much fun performing their tricks as the audience is watching them.
In addition to the bears, the several daily shows include performances by a team of acrobats. Between shows, families can ride a steam train through the woods, learn to "drive" Segways, play in the splash park, and visit the quirky fun houses and museum collections along the Victorian Main Street.
Like Story Land, Clark's is family owned (the fifth generation is now in place), and its attractions are original and unique. Just up the road, Whale's Tale Water Park is a good place to take kids on a hot summer day, with speed slides, a wave pool, and two huge water slides.
Address: US Route 3, Lincoln, New Hampshire
13. Currier Museum of Art and Zimmerman House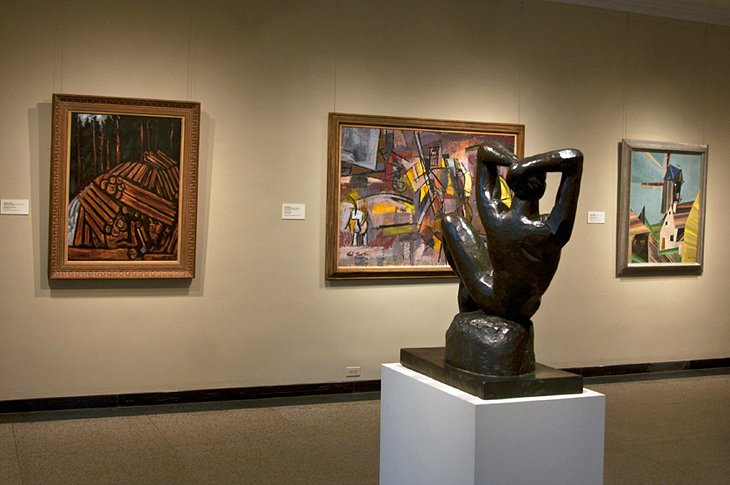 Currier Museum of Art | Photo Copyright: Stillman D. Rogers Photography
The more than 11,000 works in the Currier's collections are as wide-ranging as they are significant. Not surprisingly, particular attention is given to New Hampshire artists and works of the White Mountain School of artists, with several examples including Bierstadt's view of Moat Mountain. Along with the paintings are superb examples of New Hampshire-made antique furniture.
The second floor is divided between the American gallery and an admirably varied collection of European paintings that include works by Constable, Monet, Corot, Tiepolo, and Lorenzo de Costa. The first floor includes the double special exhibition gallery and the museum's collections of modern and contemporary art. The former includes works by Picasso, Matisse, and O'Keeffe, the latter, a Calder mobile sculpture.
Also part of the museum, and accessible by tours originating here, is the Zimmerman House, by Frank Lloyd Wright. This outstanding example of Wright's Usonian homes is the only Wright-designed building in New England open to the public. The tours, which include the interior entirely furnished as Wright designed it, put the house and furnishings in their historical and artistic context.
Address: 150 Ash Street, Manchester, New Hampshire
14. Lake Winnipesaukee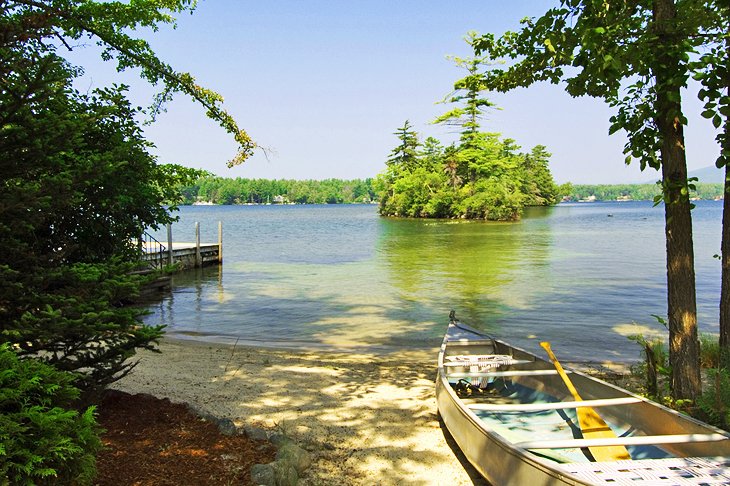 Lake Winnipesaukee
South of the White Mountains is Lake Winnipesaukee, the focal point of New Hampshire's Lakes Region, which also includes nearby – and far less developed – Squam Lake and Newfound Lake. Winnipesaukee is a beehive of summer activity, surrounded by water parks, beaches, fast food, and family-oriented attractions.
The west side of the lake is the most developed, especially around kid-friendly Weirs Beach and more trendy Meredith, while the eastern resort town of Wolfeboro is quieter. Water sports are abundant, with sailboats, kayaks, and motor boats vying for water space with the historic cruise boat, M/S Mount Washington.
The Loon Center and Markus Wildlife Sanctuary in Moultonborough protects breeding waters of these treasured birds and offers visitors a chance to learn about them. Nature and wildlife is also the focus of Squam Lakes Natural Science Center, which operates nature cruises on this well-protected lake that was the setting for On Golden Pond.
15. Fall Foliage Drives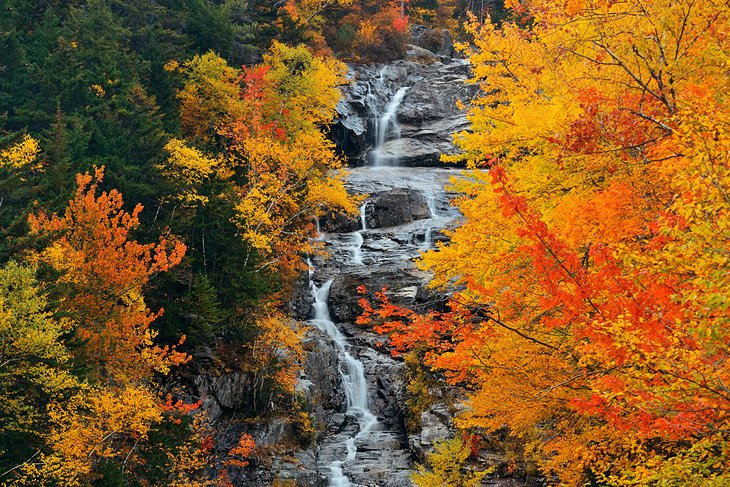 White Mountains, New Hampshire
New Hampshire is at its most beautiful in September and early October, when fall paints its maples shades of scarlet and orange and its birches a luminous yellow. Almost any road you follow will bring views, whether it's a winding, tree-lined country lane or a highway that opens up sweeping mountain vistas.
For its variety of views, follow the Connecticut River up the west side of the state, where routes 12, 12A, and 10 offer a changing series of views across valley farms to the mountains of Vermont. Take side roads into villages along the way – picture-perfect Walpole is at the southern end – for white church spires and village greens surrounded by blazing maples.
In the central Lakes Region, country roads north of scenic Squam Lake wind through pretty villages of Holderness, Sandwich, and Tamworth, with views to the White Mountains. Route 16 leads north to one of the state's most iconic fall views as the distinctive cone of Mt. Chocorua is reflected in a forest-ringed lake.
Few images of fall in New Hampshire are as iconic as a covered bridge framed in bright foliage, and while you'll find these bridges scattered across the state, nowhere are there so many so close together as in the town of Swanzey, in the state's southwest corner. These are marked on the state highway map, so you can easily follow a route that includes six of them.
Several options allow the driver a chance for "leaf-peeping" – cruises on Lake Winnipesaukee and Lake Sunapee, train rides into the mountains from North Conway, or various tramways to peaks in the White Mountains.
16. Polar Caves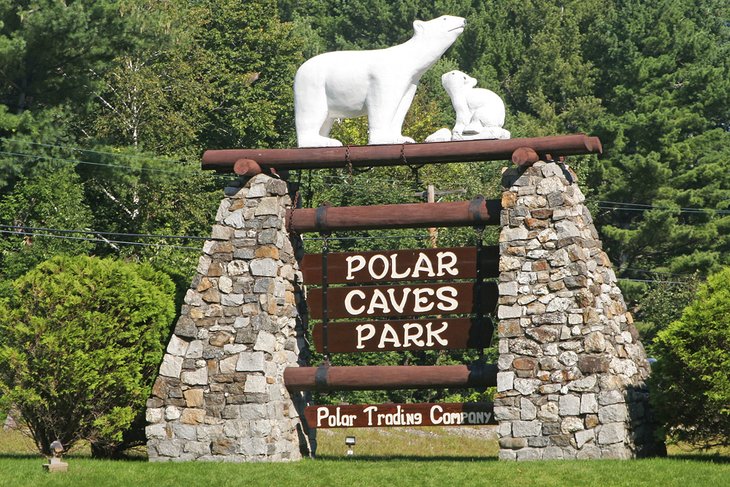 Polar Caves | Photo Copyright: Stillman Rogers
Glaciers, which once covered the White Mountains in a mile-thick layer of ice, formed Polar Caves by scraping huge chunks of rock ledge off the mountainside as they melted and slid southward. These boulders and granite slabs fell into a tumble at the base of a towering cliff, creating caves and passages underneath and between them. Some of the spaces are so deep that ice remains there into the summer.
At the foot of the caves is the Rock Garden, a series of trails among huge rocks strewn on the forest floor, easier to navigate than the steeper trails among the caves. Wooden stairs and walkways lead up to dimly lit passages and caverns to explore; some, like the Bear's Den are challenging, with tight spaces between surfaces. Signs tell stories of Native Americans, escaping slaves, smugglers, and others who used these caves.
Polar Caves Park is more than the caves, and there is enough so a family could spend hours here, watching and feeding a huge flock of ducks and geese that roam free and swim in a large woodland pond. An illustrated sign helps kids identify the variety of birds, and fallow deer will eat from their hands.
Address: 705 Rumney Rte 25, Rumney, New Hampshire
17. Santa's Village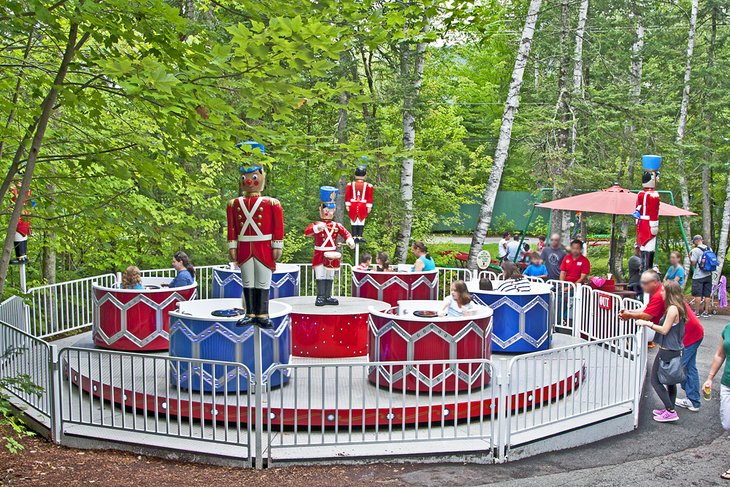 Ride at Santa's Village | Photo Copyright: Stillman Rogers
Stepping through the igloo gatehouse of Santa's Village, kids feel as though they've entered into a Christmas wonderland where toys come to life, and all the favorite things about the holiday season are all around them.
An elevated monorail ride, the Skyway Sleigh, gives an aerial overview of the fun to come, as riders skim above the treetops. Rides and games all feature Christmas themes: a ride with spinning drums; a roller coaster for younger children called the Peppermint Twist; a penguin spin-out coaster; and the Chimney Drop, a bounce ride where kids feel like Santa dropping down a chimney. They can get wet in the Yule Log Flume, or there's an entire section devoted to water rides and slides.
New in 2020 is The Great Humbug Adventure, a dark ride through Scrooge's house looking for humbugs.
The carousel has reindeer instead of horses, prancing to the tune of Christmas songs. At Sugar n' Spice Bake Shop, a giant gingerbread house, kids can dress their own gingerbread men and women with frosting clothes.
Everything – all rides, shows, 3-D movies, live music, and entertainment, even the pet condo and strollers for little people, are included in the admission price, and the games and rides are well designed for various age groups, so kids from toddlers to teens will have fun here.
Address: 528 Presidential Hwy, Jefferson, New Hampshire
18. Lost River Gorge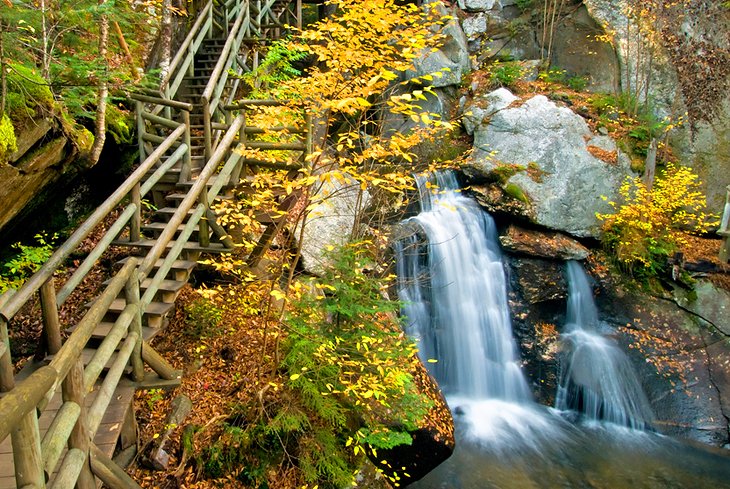 Lost River Gorge
During the last Ice Age, glaciers covered the White Mountains with a mile-high sheet of ice. When these melted and receded, the combination of meltwater and moving ice carved deep potholes into the granite and tore loose giant boulders, dropping them helter-skelter across the landscape. It was a combination of these that created this natural wonder.
Lost River disappears into caves formed by a tumble of glacial boulders, appearing again in cascades and long waterfalls and swirling in giant cauldron-shaped pot holes as it drops through the steep ravine. You can explore all the caves and the narrow passages formed by the masses of broken granite ledge or bypass them to climb through on boardwalks and stairs.
If you're claustrophobic, avoid the tightest of these passages, appropriately called "the lemon squeezer." At the top is a garden of woodland wildflowers, a forest adventure trail, and a suspension bridge that leads to a 750-foot boardwalk through a glacial boulder field.
Address: Route 112, Kinsman Notch, New Hampshire
19. Isles of Shoals Cruises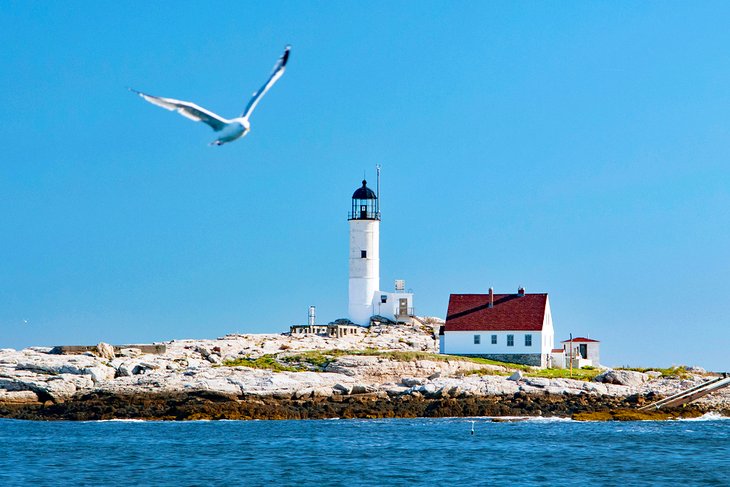 White Island (Isles of Shoals) lighthouse
A group of nine islands off the coast of Maine and New Hampshire, the Isles of Shoals were described in 1614 by Captain John Smith (who modestly named them Smythe Isles) as "barren piles of rock." The description is apt, but their complicated and fascinating history includes tales of shipwrecks, pirates, ghosts, murder, and buried treasure. Their story also includes more than 400 paintings by the impressionist artist Childe Hassam, who came to the summer arts colony that once thrived here, attracting well-known authors, poets, and artists of the day.
The Isles of Shoals Steamship Company in Portsmouth takes passengers to Star Island for a three-hour shore stop, where they can enjoy island landscapes and visit the historic Oceanic Hotel, a 200-year-old chapel, and buildings from the 19 th -century village. The smaller White Island has a picturesque lighthouse that is a New Hampshire State Historic Site.
Other boat trips, offered by Portsmouth Harbor Cruises, explore the harbor, the coastline, and Great Bay.
20. Woodman Institute and Garrison House
Combining local history (Dover was the state's first permanent settlement) with a wider range of natural sciences and cultural exhibits, the privately endowed Woodman Institute complex is a delightful trove of surprises. The 1818 Woodman House is filled with collections of minerals, birds, shells, mammals, Native American artifacts, and Civil War items that include Abraham Lincoln's saddle. An entire room is devoted to the extensive doll collection of a local teacher; another to memorabilia from World War II.
In the adjoining 1813 home of Senator John Parker Hale are furnished rooms, police and fire memorabilia, nautical items, needlework, antique toys, and decorative arts, plus a fascinating collection of early photographs used to document pre-labor-law practices in New England's mills, including child labor.
But the most precious of all is the last surviving fortified colonial garrison house, the William Damm Garrison, built in Dover in 1675 and preserved here under a portico. It is completely furnished with period artifacts, including tools, household equipment, furniture, and needlework. You can inspect all these at close range, even climbing the narrow steps to see the upper floor. You are also welcome to picnic on the museum's lawns and enjoy the gardens.
Address: 182 Central Avenue, Dover, New Hampshire
More Must-See Destinations in and near New Hampshire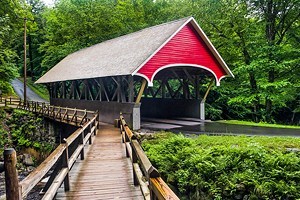 There is so much to do in New Hampshire – historic Portsmouth, hiking trails in its White Mountains, and beautiful campgrounds for outdoor lovers – that you could spend several vacations here without ever crossing its borders.
But its several neighbors are worth visiting, too. To the east is Maine, with lively Portland and the beautiful Acadia National Park. To the west is Vermont, also a major destination for skiing and hiking.
To the north is the province of Quebec, in Canada (be sure to take your passport), and south is Massachusetts, with all the attractions of Boston and the beaches of Cape Cod.
70 Great Things to Do in New Hampshire
From mountains to seacoast to its delightful small cities, New Hampshire has a multitude of wonderful things to do, all years. Interesting places to explore like America's Stonehenge or the shops and theaters and Strawbery Banke Museum in Portsmouth are among many of the attractions that bring loyal visitors to the Granite State year after year, in all seasons.
A popular form of accommodations is resorts – some in the mountains, some on the seacoast – because they typically welcome families and offer a wide assortment of entertainments and access to the tools (rented kayaks, canoes, snowshoes, for instance) for outdoor adventure.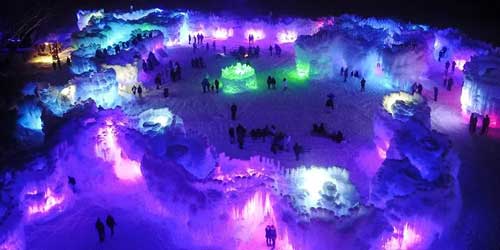 Ice Castles
24 Clark Farm Road North Woodstock, NH, 03262 Phone: Toll-Free: 888-407-4054
Your moment of imagination, exploration and magic awaits at Ice Castles
This immersive experience built entirely from ice enchants visitors with its captivating photogenic appeal. Escape into a world of frozen caves, maze-like tunnels, fountains and ice-carved slides. Ice Castles in North Woodstock is built by hand using hundreds of thousands of icicles that are grown, harvested, and planted every day to create the acre-sized interactive attraction. And the effect is heightened at night when LED lights frozen inside change colors in perfect synchronization to music. You don't have to be a fan of "Frozen" to find the whole experience magical. Remember to dress warmly, but in case that's not enough there's an on-site concession stand serving up hot chocolate, apple cider, and warm treats!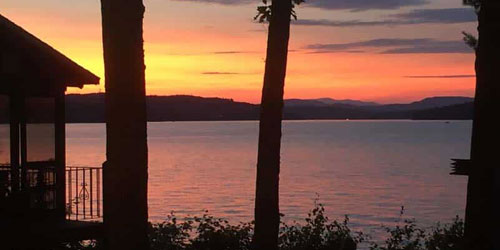 Lakes Region Tourism Association
61 Laconia Road Tilton, NH, 03276 Phone: 603-286-8008 Toll-Free: 800-605-2537
See why visitors keep coming back to enjoy all the fun activities Lakes Region has to offer
You won't believe the number of activities available to Lakes Region visitors! Take a boat cruise on sparkling Lake Winnipesaukee, explore caves created during the Ice Age, marvel at the craftsmanship still practiced in a Shaker village, check out a museum's World War II artifacts, go kayaking or canoeing, see a movie in an Art Deco movie house, hike up mountains for amazing views, sip some samples in a winery, visit animals on a family farm. Winter activities include downhill and cross-country skiing, snowshoeing, snowboarding, snowmobiling, ice fishing and skating. And don't forget tax-free shopping in outlet stores and village boutiques. Whether you want a weekend adventure or a midweek escape, there are enough activities to keep you coming back!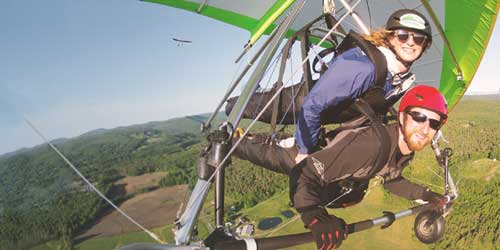 Morningside Flight Park
357 Morningside Lane Charlestown, NH, 03603 Phone: 603-542-4416
Find aerial adventure at Morningside Flight Park
Seeking adventure? Morningside Flight Park is the place. Learn hang gliding, paragliding or powered paragliding at the country's most complete flight park. We've been teaching students of all ages and skill levels for over 40 years. In addition to lessons we offer tandem flights, zip-line canopy tours, kayaking and outdoor laser tag. We're located in Charlestown, NH, an easy drive from Boston, Hartford, Portland, Burlington, Montreal and New York. Come for the day or stay all weekend at our expansive campground surrounded by old-growth forest. Pitch your own tent or enjoy more comfort in a platform tent or our hilltop cabin. Morningside's campground is complete with fire pits, swimming ponds, playing fields, picnic areas, kitchen, bathhouse and breathtaking views of the Connecticut River Valley.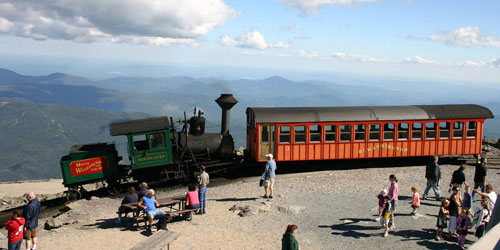 Mount Washington Cog Railway
Off Route 302 Bretton Woods, NH, 03589 Phone: 603-278-5404 Toll-Free: 800-922-8825
Exciting ride aboard a cog railway culminates in breathtaking views atop Mt. Washington
Fun, educational – and thrilling – the historic Cog Railway up to the summit of majestic Mt. Washington is a great adventure for passengers of all ages. The colorful trains are powered by biodiesel or steam locomotives, traveling 5 mph past forests, ravines, wildlife (including the occasional moose or bear) and through three climate zones to reach the breathtaking summit. There, on top of the Northeast's tallest peak, you can explore an interactive weather exhibit or look out over the mountains from the rooftop observation deck. You can also send a post card from the summit post office. Travelers will enjoy the commentary from train engineers and brakemen and brakewomen. Parking is free, and there are food courts or cafeterias at both ends of your exciting journey. Trains operate from late April through November.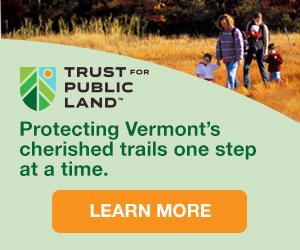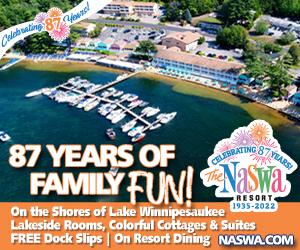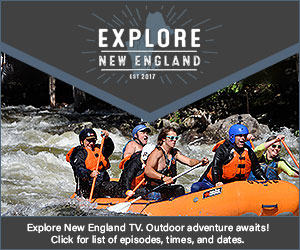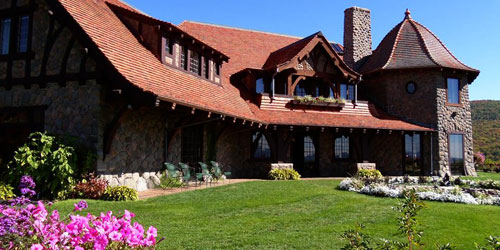 Castle in The Clouds
Route 171 – 455 Old Mountain Road Moultonborough, NH, 03254 Phone: 603-476-5900
Estate's indoor and outdoor activities include mansion tours, mountain hikes
Indoors and outdoors, upstairs and downstairs, the activities at Castle in the Clouds make for an active, interesting and fun day trip. Outside, there are 28 miles of hiking trails and carriage roads, some past waterfalls, with fabulous mountain views. In the winter, the trails are available to skiers and snowshoers. Kids can feed the trout in Shannon Pond after grabbing an ice cream at Cafe in the Clouds. Inside, tours of the 1914 Lucknow Mansion show how they lived upstairs and downstairs, showcasing the mansion's modern-for-the-time electrical appliances and a glimpse into the lives of the servants. Leaving the mansion, you step out into the lawn and enchanting gardens. The 5,500-acre property also hosts concerts in partnership with Great Waters.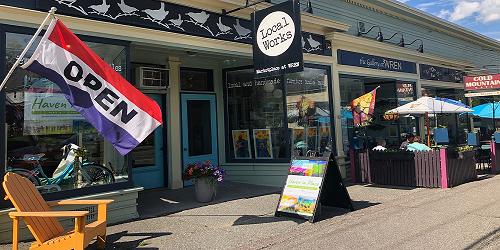 2011 Main Street Bethlehem, NH, 03574 Phone: 603-869-9736
Shop hand-crafted items, stroll through an ever-changing gallery and support a great cause
Have fun and support a great cause! You can do both when you visit the store and gallery at the Women's Rural Entrepreneurial Network, better know as WREN. At WREN's shop in downtown Bethlehem, NH you'll see one-of-a-kind hand crafted goods made by over 120 local artists and producers. From pottery, jewelry, candles and cards to scarves, bath & body care, artwork and home decor, there is something for every shopper. the Gallery at WREN features a new show every two months presenting the work of local and regional artists, as well as artist talks and other events. The mission of WREN is to support better lives and livelihoods through education, economic development and community engagement in the North Country. Stop in or shop online at WRENworks.org.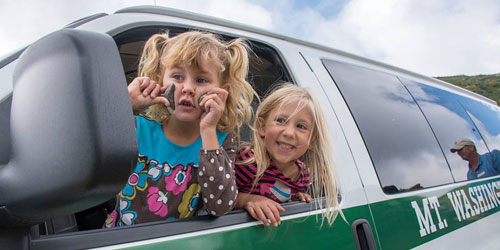 Mt. Washington Auto Road
Route 16, Pinkham Notch Gorham, NH, 03581 Phone: 603-466-3988
Take a trip to the top! Head up to the summit of Mt. Washington on this legendary road
It's the height of adventure when you take the Mt. Washington Auto Road to the legendary mountain's 6,288-foot summit, with your reward some breathtaking vistas that extend, on a good day, past several states and into Canada and beyond, to the Atlantic. Take your own vehicle up the famous road or take a two-hour guided tour – or hike! There's an observatory museum up top as well as a cafeteria. Down below, just outside the base lodge, there's a museum with memorabilia from the road's history, as well as some of the early vehicles that made the 8-mile journey. There's also an outdoors center, where you can book white-water kayak trips, hiking or biking treks and other exciting recreational adventures.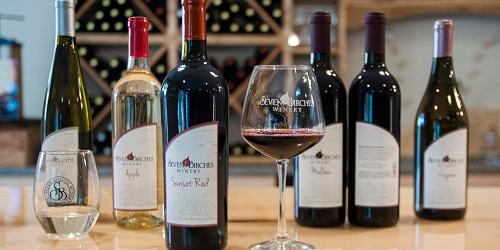 Seven Birches Winery
River Walk at Loon – 22 South Mountain Drive Lincoln, NH, 03251 Phone: 603-745-7550
Wine-lovers, experienced and novice, will love this winery's tours, atmosphere
Seven Birches Winery is the perfect activity for wine-lovers, whether you're a novice or just beginning your love affair with wine. Located inside the lovely Riverwalk Resort at Loon Mountain, the winery offers intimate meet-the-winemakers tours of its production facility, where you can see how local fruits and European grape varietals are handcrafted into very special wines. Or, just opt for a tasting off the wine menu. Knowledgeable staff will be happy to help you with a choice or order up a flight for true sampling. In the nearby Lincoln Village Shops, the winery's Atrium Wine Bar offers tastings in a rustic atmosphere as well as easy access to the region's finest shops and restaurants.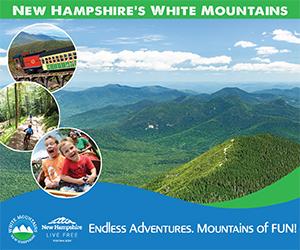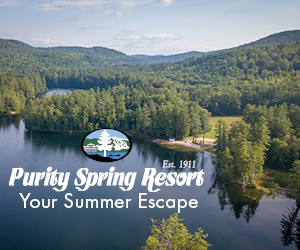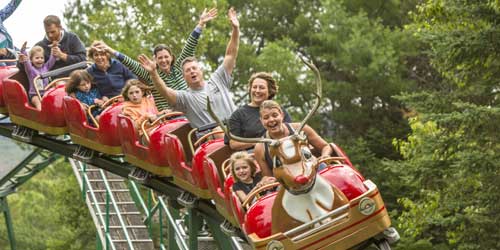 Santa's Village
528 Presidential Highway Jefferson, NH, 03583 Phone: 603-586-4445
Pure Joy. Family Style. Every Summer & Christmastime, too.
Enjoy the only New England park named one of the Top 25 Amusement Parks in the USA and #1 in New England by TripAdvisor Travelers' Choice Awards for seven years in a row: Santa's Village in Jefferson, NH. It's home to Santa and his reindeer, and dozens of amusement rides and shows and other attractions for families with young children. It's the joy and excitement of Christmas morning, and every bit as memorable. Admission covers an entire day of memory-making for the entire family. For nearly 70 years and three generations, from our family to yours – oh, what fun it is!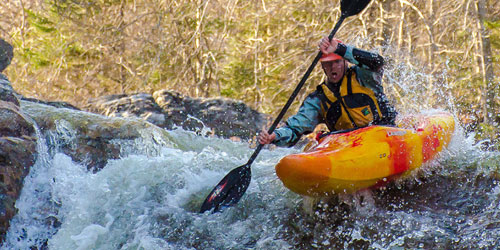 Mt. Washington Valley Chamber of Commerce
The seasons change, and the fun never ends, for visitors to Mt. Washington Valley
Every season is a reason to visit the mountains of New Hampshire. Surrounded by the White Mountain National Forest and home to the highest peak in the Northeast, outdoor adventure abounds with hundreds of trails to get you to a rushing waterfall or a mountain summit. Relax at a spa, museum, coffee shop, or bookstore, enjoy live theater and music, ooh and ahh at stunning vistas, and check out the great events and attractions for the whole family. When you're hungry you be thrilled will all the options to choose from. We have cozy eateries, stylish bars, Irish pubs, elegant dining, and more. Shopping is tax-free in New Hampshire, and with over 200 name-brand outlets, boutique, and specialty stores it's no surprise that North Conway is world renowned as a shopping destination. Click above to visit our website or call our friendly concierge at 800-337-3563 for more info on first class lodging and exciting events to plan your next adventure!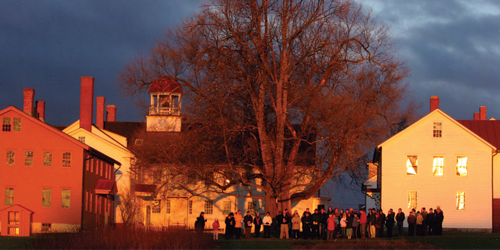 Canterbury Shaker Village
288 Shaker Road Canterbury, NH, 03224 Phone: 603-783-9511
The simple life made extraordinary by the Shakers
The Shaker religious sect is considered by many historians to be the most successful communitarian society in American history. Throughout the 1800s some 300 members of the Shaker sect lived at the Canterbury Shaker Village site in Canterbury, NH growing their own food and supporting the community through their crafts and trades. Come see how the community thrived. Step inside 25 restored original Shaker buildings. Discover Shaker artifacts and photographs amidst 700 beautiful acres of forest, fields, gardens and mill ponds. The site offers workshops on woodworking, letterpress printing, broom making and more. Enjoy a simple lunch at the Horse Barn Cafe and shop for products made by local artisans at the Museum Store.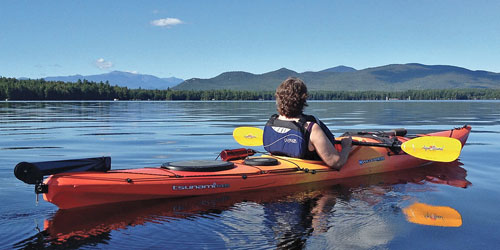 Great Glen Trails
Route 16 at Pinkham Notch Gorham, NH, 03581 Phone: 603-466-3988
Adventures await all ages and abilities at this outdoor center at mountain's base
Are there great things to do at Great Glen Trails Outdoor Center? Of course! Here are just a few: Kayak through whitewater or take a guided tour to explore the region's wildlife (keep an eye out for moose and bald eagles). Bike, hike, jog or just stroll through the center's 28 scenic miles of carriage roads, single tracks and double tracks. In the winter, cross-country ski or snowshoe over those pathways or go snow-tubing down an old-fashioned walk-up hill or go fat biking. Join a ski or kayak clinic to learn about the sport or hone your skills. Travel up the Mt. Washington Auto Road and let your jaw drop at those astonishing views. At the center, you can rent or buy equipment and gear.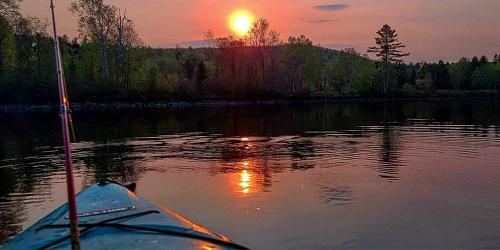 Androscoggin Valley Chamber of Commerce
961 Main Street Berlin, NH, 03570 Phone: 603-228-0836
The list of fun activities and attractions is a long one in this picturesque valley area
A list of all the fun and exciting things to do in the Androscoggin Valley is a long one! It might start with scenic hiking, biking (road, mountain and fat), kayaking and canoeing, move on to exhilarating zip lines and rope courses and white-water rafting, and end up with visits to Storyland and Santa's Village or tax-free shopping in the region's charming towns and villages. But don't forget alpine and cross-country skiing, snowboarding, snow-tubing and snowmobiling; dogsled, ATV and moose tours; and live music and theater. And, of course, the restaurants are first-rate, to suit every taste, and there's a comfortable room or suite waiting for you in a resort, inn or hotel. Come see why adventures start in the Androscoggin Valley.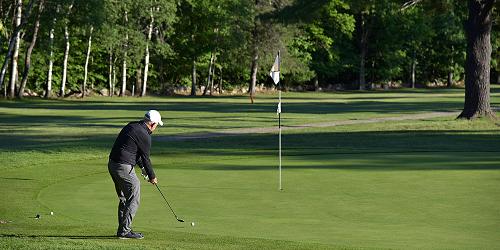 Town of Bethlehem
Discover Bethlehem's breathtaking views, endless adventure and thriving arts & culture
Discover Bethlehem, N.H., a place that beckons and welcomes. Whether you're an empty nester or a family of five, there's something here for everyone! Spend a day on the mountains skiing and snowboarding or go hiking, fat tire biking, snowshoeing on scenic trails around town. In the summer, play golf at one of two championship courses, ride our extensive mountain bike trails or scenic roads, hike trails throughout the White Mountains, or head to a live performance, outdoor concert, movie, or local art opening. Bethlehem's quaint Main Street offers artisan craft, vintage finds, locally-made products, and much more. Enjoy a delicious meal at local restaurants or a beer at the brewpub before relaxing at a local hotel, inn, campground or cottage. Conveniently located near iconic attractions including Bretton Woods, Franconia Notch and The Cog Railway.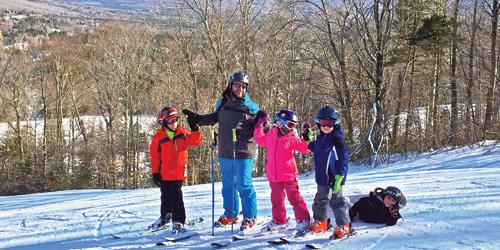 Twin Mountain-Bretton Woods Chamber of Commerce
P.O. Box 194 Twin Mountain, NH, 03595 Phone: Toll-Free: 800-245-8946
Explore the White Mountains from your 'base camp' in this vibrant vacation region
Set up your White Mountains base camp in Twin Mountain-Bretton Woods and explore this vibrant vacation region. Ski in the winter, swim and kayak in the summer, and bike and hike all year long. Go fly-fishing along pristine rivers, zoom down a snow-tubing hill or through the trees on a zipline. Experience the thrills of Mount Washington on the famous Cog Railway, go for a horseback or horse-drawn sleigh ride, or play a round of golf on one of five area courses. View the Presidential mountain range as you ride the gondola to the summit of Bretton Woods. Check out the bear shows at Clark's Bears or a movie at The Colonial Theatre, the nation's oldest continually running theater. All the makings for a truly vibrant vacation.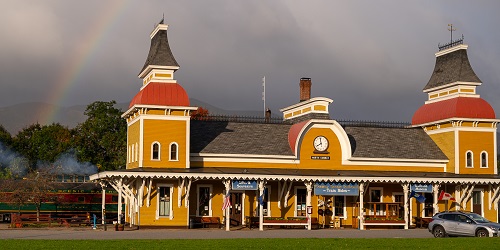 Conway Scenic Railroad
38 Norcross Circle North Conway, NH, 03860 Phone: 603-356-5251 Toll-Free: 800-232-5251
Spectacular vistas, a fun journey back in time await passengers on this scenic railroad
The scenery is spectacular in New Hampshire's White Mountains region, and what better way to see it than on an old-fashioned train ride? The Conway Scenic Railroad offers several excursions that give passengers the feel of a classic 20th-century train journey. The Mountaineer features 1950s-era streamlined passenger cars (and premium options with elevated upper dome seating) that offer vistas of rocky outcrops around Crawford Notch. The Conway and Sawyer River Valley trains consist of vintage railroad passenger cars from the 1920s. Some cars in coach (where kids under 4 ride free) have windows that open; compartment cars offer enclosed European-style seating for groups up to four. Your journey begins at the 1874 Victorian-style station in North Conway Village.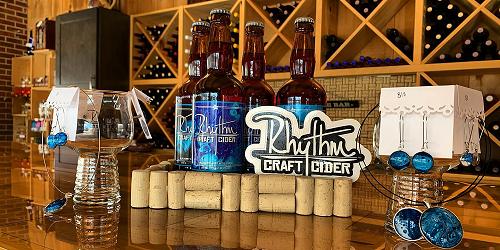 Rhythm Handcrafted Beverages
25 South Mountain Drive Lincoln, NH, 03251 Phone: 603-745-7550
Sample the fruits of this cider's labors at spacious, light-filled cider studio
Enjoy the fruits of Rhythm Handcrafted Beverages' labors at the Rhythm Studio at the Atrium Wine Bar in the Lincoln Village Shops. At this spacious, light-filled cider studio, with barrel tables, you can enjoy a variety of ciders pressed from local fruits. The original hard apple cider features dessert apples blended in the field, ultimately fermented to near dryness. It's an off-dry, refreshing choice. Blueberry hard apple cider has blueberry accents and vibrant color. Heirloom apple cider is barrel aged, pressed from a field blend of heirloom apples. Hard blood orange cider is co-fermented with fresh blood oranges and is mouthwatering. Check the studio for other, seasonal offerings, children's activities and tours.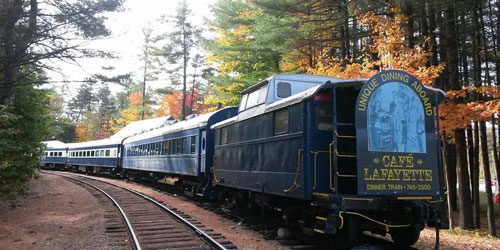 Cafe Lafayette Dinner Train
3 Crossing at Riverplace North Woodstock, NH, 03262 Phone: 603-745-3500
Scenic surroundings as spectacular as your meal aboard this elegant dinner train
Take in the scenic surroundings of the Pemigewasset River Valley as you roll gently through the countryside on board the Cafe Lafayette Dinner Train. From your comfortable seat at an elegant table on meticulously restored vintage rail cars, you'll travel through the woods, over three trestle bridges, through the "jack-o-lantern" golf course and a Christmas tree farm on your 20-mile, two-hour round trip from the station at North Woodstock. You'll dine on a delicious five-course gourmet meal with seasonal offerings prepared by top chefs. The White Mountains area is also home to hiking trails, spectacular views, lost rivers, great shopping, world-class skiing and, in the warm weather seasons, gondolas, zip lines and other mountain adventures.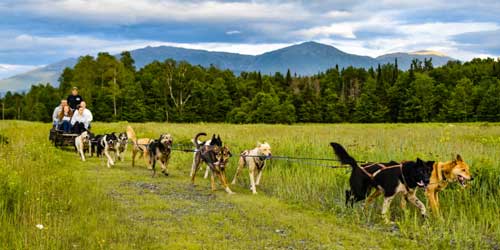 Muddy Paw Sled Dog Kennel & Raft NH
32 Valley Road Jefferson, NH, 03583 Phone: 603-545-4533
The seasons change the fun remains
Enjoy rolling dog sleds and exciting raft trips on Class II to Class 4 rapids. Muddy Paw sled tours allow you to meet the sled dogs, help the musher harness and hitch the team, enjoy the dog sled ride, and reward the sled dogs for a job well done. You'll soak in the views and have plenty of photo opportunities. Raft NH is a family-friendly, rafting outfitter offering whitewater trips for ages 6 and up with or without experience. Trips from mild to wild offer an unforgettable adventure for everyone. The "Paws & Paddles" package combines daytime whitewater rafting and evening rolling dog sledding for a great day outdoors.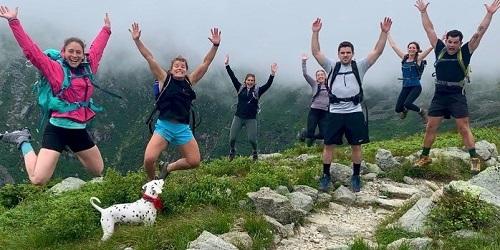 White Mountains Attractions
200 Kancamagus Highway North Woodstock, NH, 03262 Phone: 603-745-8720 Toll-Free: 800-346-3687
New Hampshire's White Mountains boast a colorful array of activities for visitors of all ages
Soaring through a forest, skiing down a snowy slope, riding the rails on a vintage train, conquering a corn maze, marveling at trained bears, saying hello to Santa and his reindeer: That's just a partial list of all the activities awaiting visitors to New Hampshire's breathtaking White Mountains. Whether you're taking the kids to old favorites Clark's Bears, Santa's Village or Storyland, or arranging a friends weekend at one of several luxurious mountain resorts, you'll have the time of your life in this fun-filled region, one of New England's most scenic spots. Explore a glacial cave, nature center or a gallery-dotted Main Street. Go fishing, golfing or zip lining. See live theater, take a moose safari, visit a sled-dog kennel. Your adventure awaits. To find out more, follow our link above or call us today at 1-800-346-3687.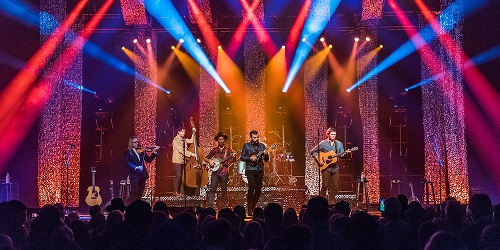 Great Waters
54 N. Main Street Wolfeboro, NH, 03894 Phone: 603-569-7710
Great music, great venue, great family atmosphere make these concerts a must
A second season of exciting Concerts in the Clouds at spectacular Castle in the Clouds has been announced by Great Waters, which has been entertaining visitors to the New Hampshire Lake Region for over 25 years. Opening night kicks off a stellar season with "1964: The Tribute," a popular Beatles performance. The summer lineup continues with Electric Light Orchestra tribute band and then ultra classic sound of Fleetwood Mac's "Rumours." Michael Cavanaugh will play the songs of Billy Joel & Elton John. Act fast if you want tickets to "One Night of Queen: Gary Mullen and The Works." Jaw-dropping mountain views, hiking trails, a duck pond and historic Lucknow Mansion add to this not-to-to-missed family event.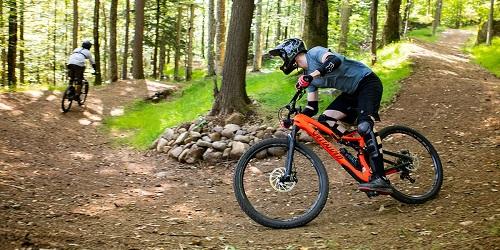 Mountain Club on Loon
90 Loon Mountain Road Lincoln, NH, 03251 Phone: 800-229-7829
You'll have a hard time choosing from all the activities at, and around, this mountain resort
It's safe to say absolutely no one leaves The Mountain Club on Loon thinking there just wasn't enough to do! Every season is a fun season at this welcoming mountain resort. In autumn, hike to waterfalls, surrounded by spectacular foliage; in the winter, bring your skis, snowboards and skates. Spring means mountain biking, fishing, ATV riding and spring skiing. And the summer is amazing with kayaking, canoeing, swimming, rock climbing, golf, gondola rides and zip lining. Nearby attractions range from scenic railroads to Storyland, theaters and museums. At the resort, go for a spa treatment, take a yoga class, swim in the indoor or outdoor pool, enjoy delightful dining – and end your evenings relaxing in your luxurious room or suite with a mountain view.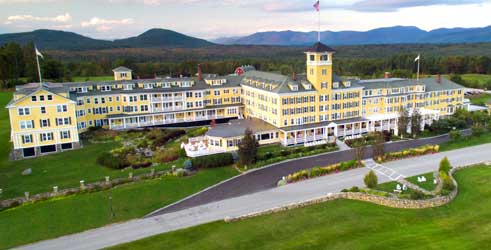 Mountain View Grand Resort & Spa
Mountain View Road Whitefield, NH, 03598 Phone: 888-260-4929
On this mountain resort and off, the list of exciting activities is almost endless
Nestled in the White Mountains, of course there are wonderful things to do at the Mountain View Grand Resort & Spa! The area is known for its great hiking, skiing, skating, snowmobiling, dog-sledding, mountain biking – and that's just for starters. Without leaving the scenic resort's property, you can swim in an outdoor or heated indoor pool, play nine holes of golf, take a yoga class, try your hand at axe-throwing, attend a wine and beer tasting, see a movie in the resort theater, or play tennis, bocce or disc golf. For the kids, there are campfires with s'mores, story times, coloring contests, arts and crafts and camp activities and programs. And Santa's Village is only a 20-minute drive away!.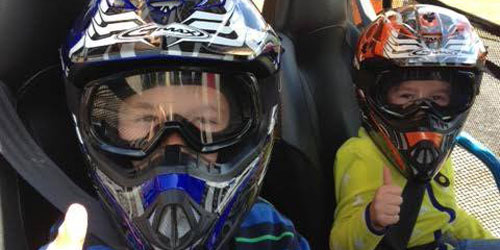 Bear Rock Adventures
545 Beach Road Pittsburg, NH, 03592 Phone: Toll-Free: 866-663-9777
Launch your great exploration of northern New Hampshire with an ATV or snowmobile rental
How great would this be: exploring the forested landscape, secluded waterways and mountain vistas of northern New Hampshire from your ATV or snowmobile, then settling in by a campfire at night from your mountaintop tent site? That's one of several outdoor options at Bear Rock Adventures, where riders of all experience levels can hop aboard new Polaris vehicles and be on their way to traversing the 1,000-plus miles of interconnected trails found in this exciting region. There are guided and unguided tours for two-, four-, six- and eight-hour rentals, or choose a 24-hour or multi-day rental and arrange to stay in the fully furnished Bear Rock Lodge or in a completely outfitted glamping tent on a mountaintop.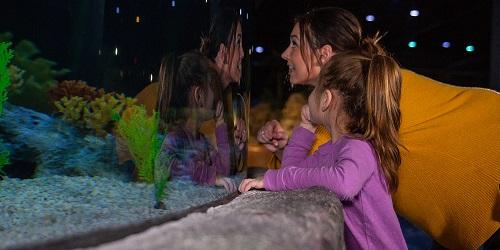 Living Shores Aquarium
850 New Hampshire Route 16 Glen, NH, 03838 Phone: 603-383-4186
Walk through this aquarium and discover, and interact with, the wonders of the ocean
Discover the wonders of the watery world year-round at the Living Shores Aquarium at Story Land. The indoor walk-through adventure includes interactive tide pools where you can get up close and personal with urchins, horseshoe crabs, snails and friendly sharks. Walk through a tropical aviary where lorikeets soar from perch to perch overhead. Watch the playful antics of five Asian small-clawed otters and check out colorful clownfish. Touch and feed sting rays as they swim by in their touch tank. There's a drawing station and a digital sandbox for young visitors to learn about marine life. At The Bistro, settle in for coffee and donuts, ice cream, snacks and lunch items while the kids relax in the reading nook.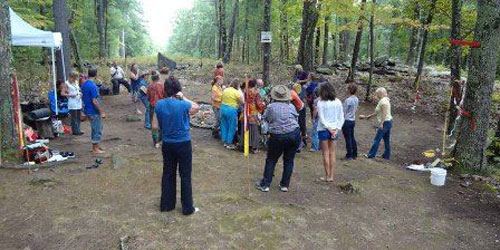 America's Stonehenge
105 Haverhill Road Salem, NH, 03079 Phone: 603-893-8300
Explore America's Oldest Known Structure
In fourteen hundred and ninety-two Columbus sailed the ocean blue. But was he really the first European to reach North America? At America's Stonehenge in Salem, New Hampshire, some say there's evidence others got here first, perhaps by a thousand years. The pine woods here are full of stone megaliths like those built throughout Great Britain by Druid priests. Were they the first arrivals? Or maybe some other group with knowledge of astronomy and stone construction? Wander our woodland trails with your family, and let your kids see for themselves. We're near the New Hampshire seacoast, which makes America's Stonehenge a great destination for days when clouds keep you off the beach. We're got a picnic area, a museum, and a herd of friendly alpacas to greet you.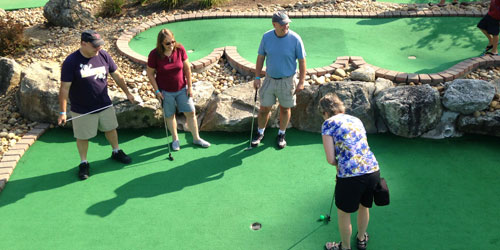 Chuckster's Family Fun Park
Two Great Locations Chichester and Hooksett, NH Phone: 603-798-3555
Golf, zoom around a go-kart track or fly through the air!
You might not really hit a hole-in-one on the giant mini-golf courses at Chuckster's two New Hampshire locations. But you'll feel like you did after spending time at these fun-filled activity parks. In Hooksett, tackle the 18-hole Fire Tower or Cave courses then let the winner buy cones at the ice cream barn. In Chichester, if golf isn't your thing, no worries: There's a go-kart speedway, the TimberTrek Aerial Adventure Park where you will traverse the woods in unique ways 10-35 feet off the ground, and coming soon an enormous new bumper boat pond with waterfall and fountain! Feeling competitive? How about Shoot-N-Shower (guess what happens to the loser). Or play volleyball/basketball on trampolines or jump and flip up to 18 feet on the Jumpster.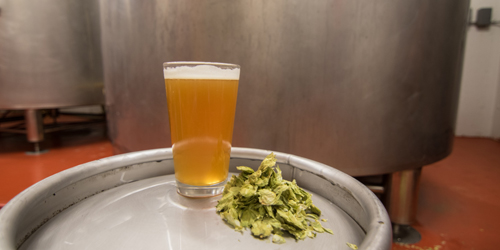 Woodstock Inn Brewery
135 Main Street North Woodstock, NH, 03262 Phone: 603-745-3951 Toll-Free: 800-321-3985
Beers and Brewery Tour – Why Not?
Find out how Woodstock Inn Brewery evolved from a small seven-barrel brewery to a 30-barrel, state-of-the-art solar fed facility (#PoweredByNH), distributing our year round, seasonal and limited edition beers all across New England. Each tour finishes with a chance to try five selected samples, and you go home with a pint glass, plus you might even discover what we mean when we say "Now Made With 100% More New Hampshire!" Try any of our brews at one of four on-site pubs or bring some home from the gift shop! Tours can be booked online at WoodstockInnNH.com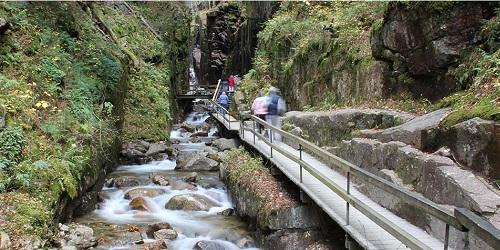 Flume Gorge & Visitor Center
852 Daniel Webster Highway (Route 3) Franconia Notch, NH Phone: 603-745-8391
As you walk this loop trail, you'll be awe-struck by massive gorge, waterfall – and a covered bridge
Visit Flume Gorge and prepare to be amazed. The natural gorge extends 800 feet at the base of Mt. Liberty, with 70-to-90-foot walls of Conway granite that began to form millions of years ago. Walk the 2-mile flume trail, a loop that takes about an hour and a half to complete, and view Table Rock, a massive section of granite; Avalanche Falls, a 45-foot waterfall that roars as Flume Brook enters the gorge; and glacial boulders that weigh over 300 tons. A boardwalk lets you get up close and personal with the area's flowers, ferns and mosses, and the covered bridge across the scenic Pemigewasset River is one of the oldest in the state, built in 1886. Download a scavenger hunt list online.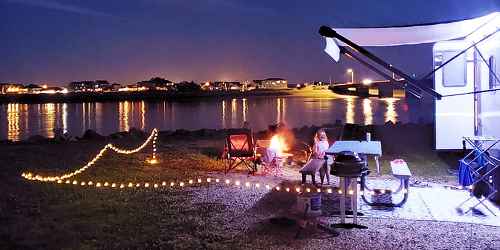 Hampton Beach Village District
115 Ocean Boulevard Hampton Beach, NH, 03843 Phone: 603-926-8717
Looking for a fun-filled vacation spot? This beach area more than fills the bill
Fun is in the forecast when you visit Hampton Beach. Beautiful beaches beckon, urging you to settle in and watch the kids scamper in tidal pools, go swimming or paddling or surfing (or strolling) or just soak up the rays. Have a blast in a casino or enjoy free concerts at the Seashell amphitheater; go deep-sea fishing or whale-watching; practice yoga on the beach; rent a bike or a scooter; or take advantage of that tax-free shopping in the area's unique stores. There are tiki bars, Mexican cantinas, pizza parlors, coffee cafes, sports pubs and enough oceanfront restaurants to satisfy the tastes of every diner. Check the website for regular events like spectacular fireworks shows, talent contests, children's week activities and more.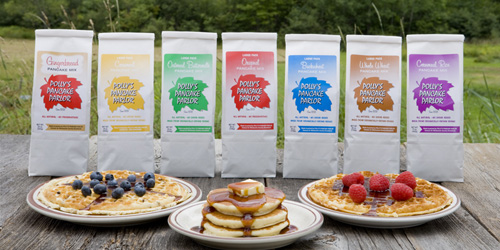 Polly Want a Pancake!
All people who hold an appropriate reverence for pancakes need to trek to Polly's Pancake Parlor on Route 117 in Sugar Hill, a third-generation family business that has been making and serving pancakes since 1938. All day long, Polly's serves whole wheat, buckwheat, and cornmeal pancakes, sausage or bacon, and maple toppings. Visit the gift shop and take home the pancake mixes and maple syrup to hold you over until your next visit.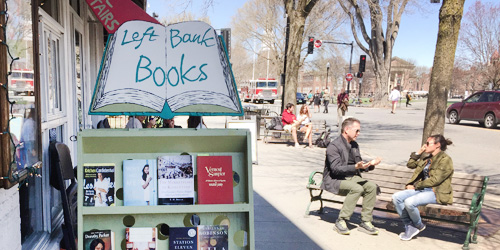 Hanover Offers Outdoor Fun & Food for the Intellect
The town of Hanover – home to Dartmouth College – offers a mix of New England beauty and lots of interesting cultural activity, as befits a top-drawer college town. Hanover is in the Upper Valley, a swath along the Connecticut River that includes Hanover and Lebanon, NH, and Norwich and White River Junction, VT. Hanover's downtown offers shopping, cool restaurants, and attractions like the Hood Museum of Art, a gallery of the League of NH Craftsmen, Left Bank Books, Ledyard Canoe Club, among many other intellectual and outdoors hot spots. Outdoor sports and activities are abundant in the region, in all seasons. Find plenty of day hikes and great bike riding.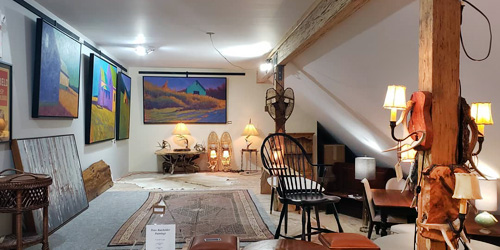 Elegant Antiques; Discerning Taste
Prospect Hill Antiques Barn, off Prospect Hill Road in Sunapee, is three floors of antique furniture and fine furnishings representing years of expertise and collections. The 12,000 square feet of display shows of items of mid-century household goods and art, with more items constantly under acquisition from over the world. Also, original work from the best local artists. Check website for hours of operation; this is a gem you won't want to miss.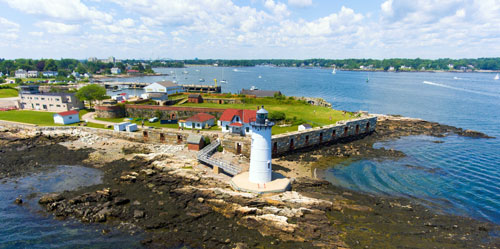 Portsmouth Harbor Trail Walking Tours
Portsmouth is a delightful riverside city today, with a low-profile downtown, lots of dining and shopping, and a gorgeous park on the Piscataqua River. Its history reaches to Colonial times, when it served as a deep-water port for fishing and shipping timber from inland to the sea. This history is on display through three walking tours of the Portsmouth Harbor Trail. Guided tours are offered from June through October (call 603-610-5518). Three walks take you through or past Market Square, the heart of downtown; Prescott Park on the river; Strawbery Banke, a living history museum encompassing 400 years of the town's story; tug boats at the docks; views of the river; and several historic churches and mansions.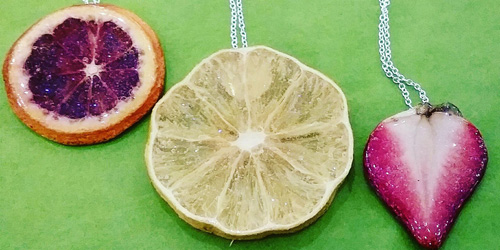 Gift Shopping in Hanover
You can almost always rely on a college town for fun shopping for new or consigned items. In Hanover, for instance, fans love the the Pink Alligator consignment shop of South Main, where you can easily find top-shelf brands at reasonable prices. Color-obsessed shoppers will enjoy the store's arrangement, by color. Also for gifts, be sure to visit Lemon Tree Gifts of Hanover on South Main. Again, there's no way to characterize the stock: think of baby gifts, candles, lamps, cute serving ware.
Candy, Candles, Collectibles
Wintry weather, family holidays, and candy. These three go together like two horses and a carriage. Since 1906, Kellerhaus on Endicott Street North in Weirs Beach has been delighting customers year-round with homemade candies, unique gifts, and awesome views, not to mention the candle and collectible showrooms. Visitors can watch the candy being made by hand in the candy shop. Bring your appetite to the ice cream sundae and waffle buffets. Your taste buds will thank you.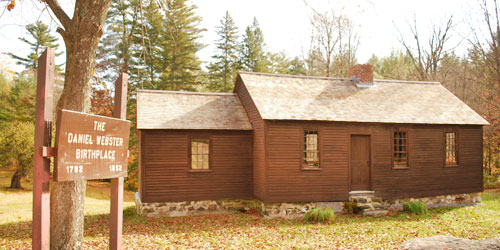 Currier & Ives Trail Is a Peaceful Meander
The 30-mile Currier and Ives Scenic Byway displays the beauties of small-town New England along its entire length, through or near the towns of Hopkinton, Warner, Henniker, and Webster. The trail follows Route 127 from Salisbury at its northern end down to Contoocook and Hopkinton, and from there along Routes 103 and 202 towards Hillsborough. Hopkinton has its historic covered bridges and grand colonial houses along Main Street. Downtown is split by the Contoocook River runs shimmering through the heart of Hopkinton. Henniker is rich in the arts and culture of the region. Warner is the home of Rollins State Park and Mount Kearsarge Indian Museum. Webster is filled with old farms and fields.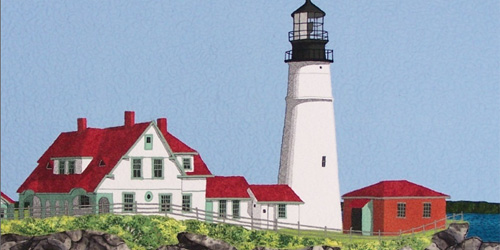 Fabric Artistry Like You're Never Seen
People interested in unique ((intended, here, to truly mean one-of-a-kind) fabric art will be charmed by Nancy Morgan Art, a working studio and gallery at 238 State Street in Portsmouth. Using very basic machine sewing gear and techniques, Nancy Morgan, artist and gallery owner, creates images, including many showing Portsmouth town and seaside views, with cloth, embroidery and quilting techniques, and finely detailed stitchery. She is happy to show and demonstrate her techniques, and her books, "Shades of Tulle" and "The Fabric of Bow Street," offer insights. The gallery is open to the public Fridays and Saturdays, 11 a.m. to 8 p.m.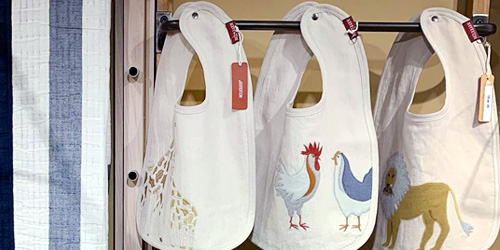 Unique Riverside Shop for Candles and Gifts
Der Markt at Marklin at 28 Riverside Drive in Contoocook sells interesting and high-quality products from skilled artisans. At this fine-quality shop you will find candles, jewelry, honey, Simon Pierce glass, felt slippers, Himalayan salt, wooden ggifts , cards, books, women's and children's clothing. . The gift shop is associated with the neighboring M G Marklin, which creates candles, wooden products and liturgical goods onsite at this riverside location.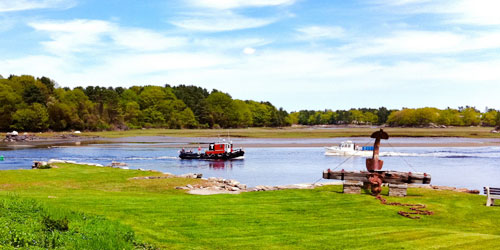 Little Harbor Loop Trail Wanders Shoreline & Gardens
A really easy and pleasant 1.5-mile Little Harbor Trail now wanders through the the Wentworth-Coolidge Mansion grounds, at 375 Little Harbor Road in Portsmouth and Portsmouth Conservation Land. The trail is flat and fine for little ones or elderly people. Views of the Piscataqua River just south of Portsmouth and tidal pools and gardens are delightful. There is free parking & trail access at the Wentworth-Coolidge Mansion at 375 Little Harbor Road. Trail map.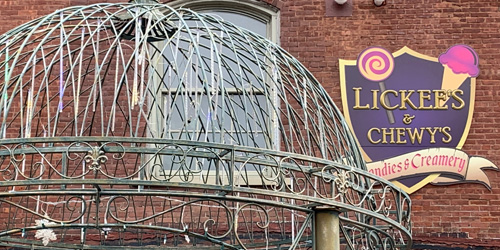 Candy, Old-Fashioned Style, and LOTS of It
Do you adore candy, especially old-fashioned penny candy? Do you yearn for mile-high and ludicrously candy-enhanced ice cream shakes? How about a fantasy land rich with "harry Potter" and "Lord of the Rings" visuals? All of these pleasures await at Lickee's & Chewy's Candies & Creamery, located in the historic Cocheco Mills at 53 Washington Street in downtown Dover. The over-the-top store is the creation of Chris Guerrette, lover of candy and fantasy and excess. Shipping and curbside pickup available.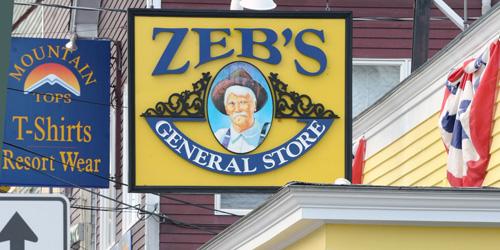 General Store Celebrates Inspired Nonsense
Zeb's General Store in the mountain village of North Conway is the place to find New England products of all imaginable kinds – and some you might not easily imagine, like Nantucket Sea Clay Soap, Maine Maple Champagne Mustard, or Out on a Limb Blueberry Pie Filling. Some products are eccentric and all are worth a ride home in your shopping satchel. There are plenty of New England specialty foods and classic favorites like penny candy. You can even design your own gift basket from crates, baskets, or boxes (one of them a replica of the store itself), which you then fill with Zeb's goodies.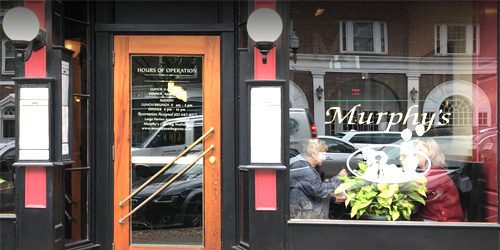 Absolute Hunger Relief at Murphy's
As a college town, Hanover does not suffer a shortage of pubs and heavy comfort food. If you are warming up from a day on the ski slopes or just bumping around town, a place to restore your stomach and spirits is Murphy's on the Green at 11 S Main Street. Travel + Leisure magazine writes: " Murphy's on the Green is a classic Yankee college town tavern fraternized in equal number by tweedy Dartmouth professors, honor roll students, and townie regulars. Members of the Theta Delta Chi chapter pledge their loyalty to the Murph Burger, a half-pound Angus beef patty with crispy shallots, rémoulade, bacon, and American cheese." Stop in, for your stomach's sake. Phone: 603-643-4075.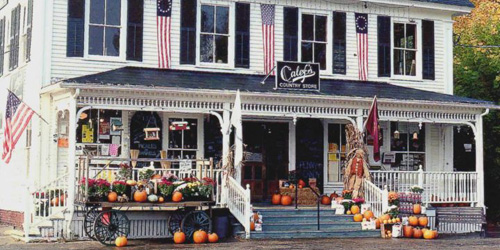 A New Hampshire Country Store, from Aged Cheese to Pewter Gifts
Calef's Country Store, at Routes 9 and 125 in the Seacoast town of Barrington, has been dispensing welcome, hospitality, and good food since the horse-and-buggy days. Stop in for a deli sandwich during your explorations of the area, and, if you can, pick up some great food gifts to charm the people you left back home. These include Caleb's Snappy Old Cheese, maple foods, jams, jellies, butter, pickles, relishes, olives, chutney, salsa and pretzel dips, soup mixes, and more. Caleb's also carries beautiful artwork by the New Hampshire Pewter Company. Open daily.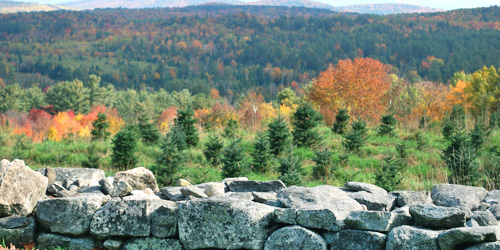 Explore the Rocks
The Rocks Estate at 4 Christmas Lane in Bethlehem is famous for its Christmas trees, but this former summer home of the wealthy Glessner family also hosts lots of other seasonal outdoor activity for visitors. This site of the Society for the Protection of New Hampshire Forests, the 1,400-acre property offers guided and individual exploration and learning programs. Guests may hike and explore through the spring, summer, and fall. The property has short, easy strolls or longer hikes, past magnificent views of the Presidential Range. Northern wildlife abounds at the estate. Phone: 603-444-6228.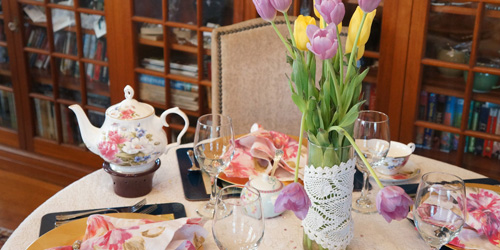 Even in Outdoorsy New Hampshire, Tea Time Has Its Place
New Hampshire is famous for its magnificent mountains and rugged outdoor sports. But, come on, some of us enjoy a moment of dainty pleasure on vacation, and there's no better way to do that than with a visit to a tea shop for afternoon tea. The tea houses listed below offer English-inspired tea service, usually with sandwiches or pastries, and other nice touches like fine china and flowers. Get out of your hiking boots, dress up for the afternoon, and enjoy! Silver Fountain Inn & Tea Parlor in Dover. Map. The Cozy Tea Cart in Brookline. Map. The Barn at Harrisville Inn in Harrisville. Map. Tarbin Gardens in West Franklin. Map. Étagère in Amherst. Map. The InkWell Coffee and Teahouse Littleton. Map.
Awake Your Inner Shooter with Adventure Photography Tours
Outdoor Escapes New Hampshire, based in the town of Freedom offers outdoor and wildlife photography tours in New Hampshire all year. Half-day and full-day guided day trips may be customized for you and your group, depending on your photographic interest. Moose? Foliage? Landscapes? Escapes can be geared for beginning photographers all the way to experts. Design your outdoor photographic objective and this company can help you make it happen. Phone: Lucie Villeneuve at 603-528-0136 or Jeff Barrie at 603-867-3778.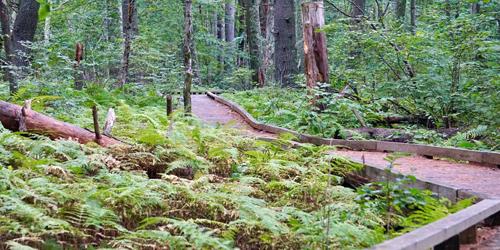 Meet Our Fabulous Wetlands
Great Bay National Wildlife Refuge at 4 Arboretum Drive in Newingtonis a beautiful estuary and woodlands protected by the U.S. Fish & Wildlife Service. The refuge is open every day to the public for hiking, bird watching, photography, and other outdoor activities. Visitors will find two trails, parking lot, restroom, and an interpretive kiosk. Interpretive programs are regularly offered at the refuge. Cross country skiing and snowshoeing on these same trails are popular activities during the winter. Learn more here: Brochure.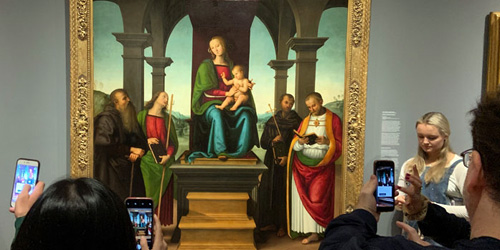 Head to the Hood
People with every taste and preference in world art will find something wonderful to savor at the Hood Museum of Art on East Wheelock Street on the campus of Dartmouth College in Hanover. The Hood is home to an outstanding collection of European, American, Middle Eastern, African, and Asian art and artifacts. The collections are especially strong in American art, with portraits and landscapes by noted Americans. A new app uses augmented reality technology to let viewers discover these and other hidden details in two of Dartmouth's most prized works of art. What's going on in the landscape behind the throne in Perugino's painting "Virgin and Child with Saints"? 603-646-2808.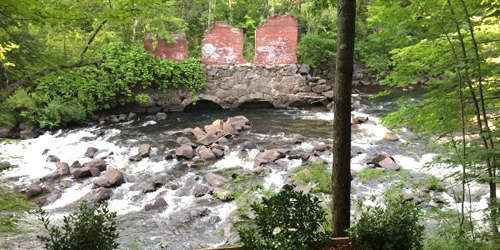 Biking Alongside Winnipesaukee History
The Winnipesaukee River Trail is just right for people interested in taking a walk or bike ride on a scenic historic trail — yet with the feel of wilderness — close to the downtowns of Franklin and Northfield. This five -mile trail connects Tilton, Northfield and Franklin along the Winnipesaukee River and passes the historic Sulphite upside-down covered bridge. Walkers on the trail can view mill ruins and remaining portions of dams that tell the history of the five mills that operated on this river in the mid-19th century. Access points: Central Street in Franklin (under the railroad trestle); Cross Mill Road in Northfield; Old Surrette Battery property off from Park Street in Northfield (across the street from the library); 142 East Main Street off Route 3 in Tilton; Route 140 at Railroad right-of-way just past McDonalds. Email: innirivertrail@gmail.com. Trail brochure and map.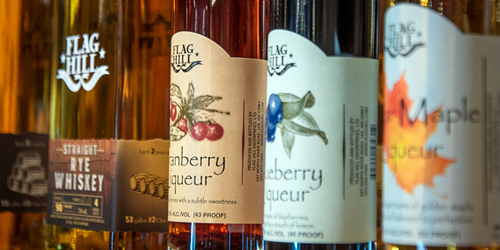 Fruit Wines, Apple Brandy, and Vodka to Taste Year-Round
Flag Hill Vineyard and Winery at 297 North River Road in Lee has ground in 20 years from a family-operated vineyard to an established winery in this picturesque seacoast region. The winery produces more than 15 varieties of red and white wines. Flag Hill produces distilled spirits such as General John Stark Vodka and Josiah Bartlett Apple Brandy. A tasting room and gift store, offering events, tours, sales, is in a post-and-beam building that once served as a barn. Open year round, Wednesday-Sunday, 11 a.m.-5 p.m. except for major holidays. 603-659-2949.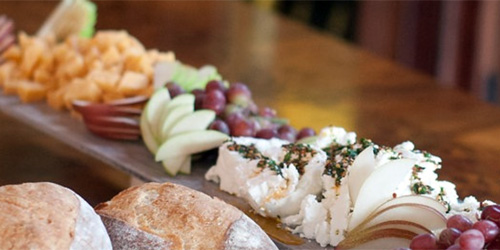 Apple Cider Is Ingredient #1 at This Restaurant
Fine dining, café, market and apple pressing – apples are the thing, but not the only thing, at White Mountain Cider Co. at 207 Route 302 in Bartlett. Owner Teresa Stearns, a Culinary Institute of America-trained chef, presents fine dinners with a Cidertini cocktail, cider-braised pork and ice cream-topped cider doughnuts for dessert. Try the cider slushy and watch cider-making in progress on fall weekends. A fall pleasure, any time of the year. 603-383-9061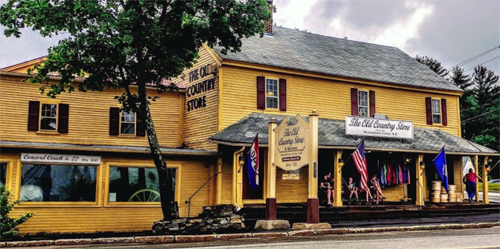 The Old Country Store; Old History Stage
You can buy treats and trinkets of all kinds at the Old Country Store on Whittier Hwy. in Moultonborough. And if you have all your senses tuned up, you might feel the stories of long ago in this place, built in 1781 on land given to Jonathan Moulton for his service during the Revolutionary War. The place also has served as a library and a post office and has hosted town meetings. Today, go there for candles, toys, shoes, local products, kitchenware, and penny candy, with a pickle barrel, maple syrup, and a good dose of John Deere merchandise. Kids will love it. 603-476-5750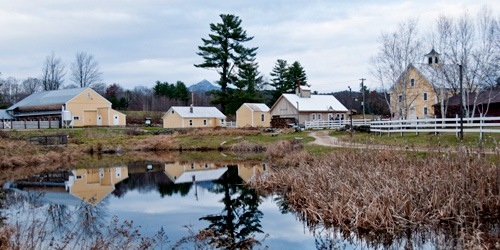 Byway, Not the Highway, By the Lakes
So, what's so great about traveling by car? To take in great sweeps of Lakes region scenery, get in your vehicle and tap into the Lakes region scenic driving tours. Several self-guided driving and walking tours are described by the people who know the area best — the Lakes region tourism association. Scenic drives take you along Lake Winnipesaukee and around the general region, presenting grand views, lakeside villages and fun places to eat and shop. [ photo: NH Dept.of Resources and Economic Development ]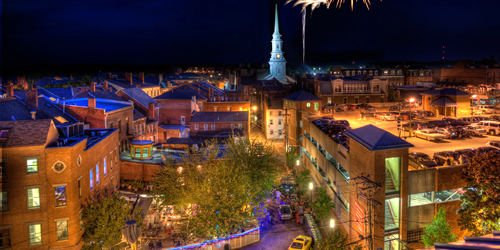 Stop to Shop
The Seacoast region has wonderful shopping for beautiful and unusual items. The Fox Run Mall in Newington is a place to start for national names, followed by a trip to Boardwalk Strip at Hampton Beach. The cream of the shopping experience has to be Portsmouth's Market Street, crammed with art, toys, home decorations, clothing, hardware, jewelry, flowers, and more. Voted one of New England's Best Shopping Streets by Travel and Leisure Magazine.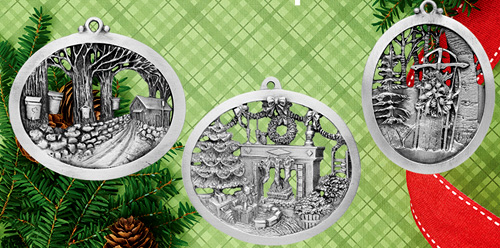 Art in Pewter Evokes New England's History
Few artistic materials are more evocative of New England than pewter. Hampshire Pewter at 9 Railroad Avenue in Wolfeboro, practices the Colonial pewterer's craft in a modern environment. The company welcomes guests to tour its workshops and watch the creation of its pewter tableware and ornaments. Watch pewter artists mix pure tin with other fine metals and then cast this liquid pewter into shapes using bronze molds. Then, workers join these castings to create classically shaped goblets, tankards, and candlesticks. After joining, they cut away all of the rough gray metal and carve the fine details. After your tour, browse through the Gift Shop to choose a piece of Hampshire Pewter as a remembrance of your visit. Open daily except Sunday. 866-282-7384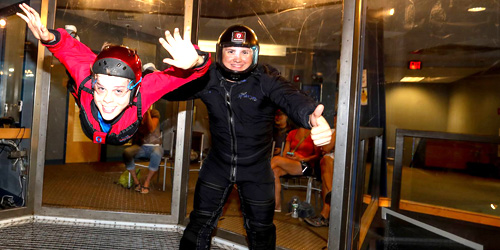 I, Whirlygig
Here's a chance to get the fun of flying without the fear of flying. SkyVenture , located on Poisson Road in Nashua, is a vertical wind tunnel where visitors can experience the freedom of flight. There is no falling sensation. You just float above the trampoline floor with ease. The indoor vertical wind tunnel is not only used by the world's best skydivers to train in but it was also designed for the general public to experience the sport of body flight. No experience necessary! Also: indoor rock climbing, indoor surfing. and water slides. Open Wednesdays through Sundays. 603-897-0002.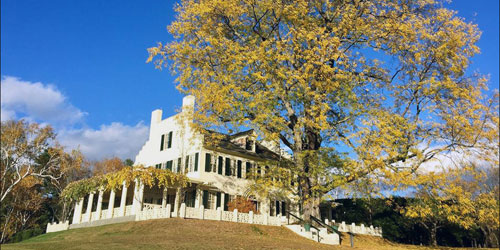 Hanover Region Is Full of Interesting Things to See and Do
Hanover is home to Dartmouth College and it has a fun business district of good, casual dining and cool shopping for books, clothing, and art. If you love fine furnishings, Simon Pearce in Hanover designs elegant glassware, handcrafted by artisans. The old and respected League of New Hampshire Craftsmen has a retail gallery in Hanover. Saint Gaudens National Historical Site in Cornish will school you in the work of one of America's greatest sculptors. Theater is live at the 800-seat, historic Lebanon Opera House in Lebanon. Regional artists display work at Gilded Edge, a gallery in Lebanon. The Enfield Shaker Museum in Enfield welcomes you to explore a society of people living a unique and low-tech way of life for hundreds of years.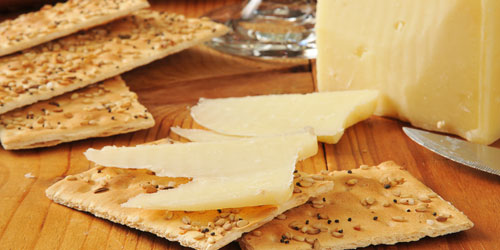 Drive and Nibble; Drive and Sip
There's no reason to be craving fine chocolate, cheese, or wine on a visit to the Granite State. The state's tourism and farming people have creating a marvelously helpful and also beautiful brochure — available as a pdf — of New Hampshire's Wine, Cheese, and Chocolate Trails. A simple and useful map heading the brochure is followed up by detailed listings of wineries, vineyards, cheese makers and chocolatiers. Drive and taste, drive and nibble, year-round. Fall brings bright foliage but all the seasons have great visuals from the car.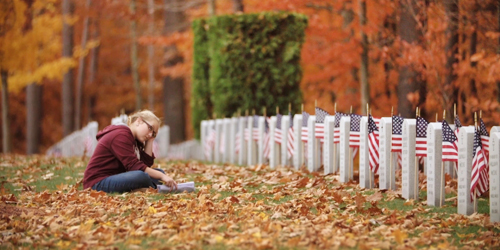 Lay Your Hands on NH's Military History
New Hampshire's military history dates to the 1600s; one in every ten citizens has served in our nation's military. The concept led to the creation of the Veterans Heritage Learning Center on the grounds of the NH State Veterans Cemetery at 110 Daniel Webster Hwy. in Boscawen. The center will house exhibits of NH heroes, a multi-media Foot Locker theater with hands-on exhibits and military items from various wars and services, a Journey of the NH Soldier time line, and an interactive Hallowed Grounds touch table. Through the 20 Points of History constructed in 2000, and updated in 2015, along with the Memorial Walkway, visitors gain knowledge of New Hampshire veterans who have served our country. Open weekdays, concurrently with the cemetery.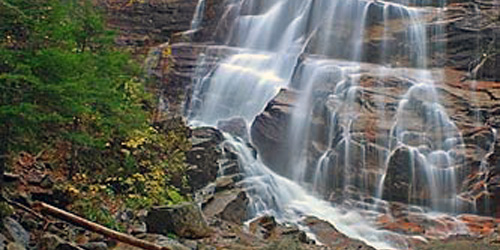 Arethusa Falls Near Bartlett
Arethusa Falls, near Bartlett, is the highest single drop in New Hampshire and by far the most spectacular. Bemis Brook makes a leap of 176 feet down an orange ledge of granite, capping a 1.5-mile hike along Bemis Brook. As you approach the falls, you'll see tantalizing glimpses of white falling water high through the treetops. To find it: Arethusa Falls is a well-signed side road off of Route 302 about halfway between Bartlett and the Gates of the Notch. Park in the lot and the falls are about two miles and 900 vertical feet away. Shortly after you leave the parking log, you'll see a trail junction leading towards Bemis Brook. The Arethusa Falls trail is a very steep climb over root ladders and erosion.
History Along a River Trail
New Hampshire Heritage Trail is a 230-mile walking trail across New Hampshire from Massachusetts to Canada. Plymouth's portion of the Heritage Trail, a 5.6-mile loop with 16 points of interest, begins at the Railroad Depot, constructed in 1909 for the Boston and Maine Railroad. Other highlights are a cottage where Robert Frost lived while teaching at Plymouth Normal School and Silver Cultural Arts Center, once a stop on the underground railroad. Park at the Plymouth Regional Senior Center on Green Street. The trail begins north of the Senior Center, past the District Courthouse. Follow the brown Heritage Trail directional signs. 603- 536-1001.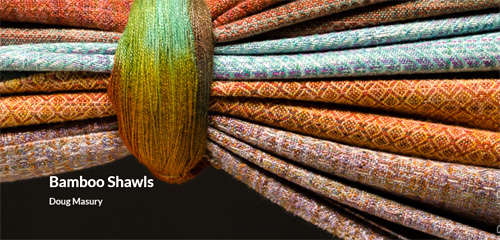 Craftsmen in Merrimack
36 North Main Street Concord, NH, 03301 Phone: 603-228-8171
Founded in 1932, the League of New Hampshire Craftsmen is one of the oldest craft organizations in the country. The League was formed during the Depression to help New Hampshire craftspeople make a living through difficult financial times by building an audience and market for fine handmade craft. The League operates seven retail galleries throughout New Hampshire. The galleries present the work of juried craftspeople, along with demonstrations, exhibits and educational programs. Visit their gallery in Concord to see new collections and exhibits or to join in one of the crating classes that are offered.
Source https://www.planetware.com/new-hampshire/best-cities-us-nh-54.htm
Source https://www.planetware.com/tourist-attractions/new-hampshire-usnh.htm
Source https://www.visit-newhampshire.com/state/70-great-things-to-do-in-new-hampshire/