30 Best Places To Visit In January 2023 In India
Winter is almost knocking at the door. And the winter always welcomes the chasm of the craze of traveling here and there. India is such a rich country with many prominent territories that tourists are fascinated to visit in winter. Especially the month, of January, when the bells start to ring in the New Year.
It also cheers the travel-loving people to go traveling. Are you also in the category of the travel-loving community? Are you feeling confused about chalking out the places which will be better to visit in January all over India? Then keep your eyes on this post to get your customized list of travel destinations.
A list of the Top 30 Places to Visit in January in India:
Rajasthan's capital city exudes a sense of distant beauty and imperial splendor, which has long been a source of prosperity for the royal state. In the month of January, the pink city takes on an even deeper hue, making it one of India's most popular tourist destinations.
The Jaipur Literature Festival, which takes place in January, is a magnificent gathering of literature lovers and book snobs. Jaipur also includes towering forts and palaces that contribute to the city's glistening splendor. Now is the time to buy your Rajasthan tour package and immerse yourself in the royal craziness!
2. Agra
It is a good time to visit Agra in January since the weather is bright during the day. You may also go on a Golden Triangle Tour, which includes three well-known cities: Delhi, Agra, and Jaipur. Although Agra requires no introduction, it is worth noting that the majority of the tourist attractions are Mughal-era exhibitions.
As a result, you may learn about the history and lifestyle of the Mughal emperors. As a result, you may have a good time in Agra in January.
3. Delhi
There's nothing quite like the allure of Delhi in January. Every winter, India's capital city enchants its tourists in more ways than one, with beautiful people, exciting festivals, and a national carnival.
You can't visit Delhi without seeing the magnificent Republic Day procession on the Rajpath on January 26th. The parade, which has many marching contingents from the Army, Air Force, and Navy, as well as traditional dances from Indian states and even flights by defense-related planes, is a stunning and much-anticipated event.
The Akshardham Mandir, Jama Masjid, the Red Fort, and the Lotus Temple are just a few of the things to see in Delhi.
4. Udaipur
Rajasthan is one of the most tourist-friendly states in the country, with January being the ideal time to visit. Winters, on the other hand, are enjoyable, especially when the nights are frigid.
A journey to Udaipur, which is linked to the royal state, is recommended. From seeing Lake Pichola to sleeping in a Haveli, there is something for everyone.
Other major sights in the city include temples and palaces. You may even travel to other cities such as Jaipur, Jodhpur, and Jaisalmer if you have more time.
5. Jaisalmer
In Northwest India, Jaisalmer is one of the most eye soothing places in Rajasthan. Jaisalmer can make its position in the top list of tourists in India. As it's a desert area, its temperature is always warmer than in other territories.
So January is the best time to visit this place. It is affluent with so many notable heritage forts and temples. Among them, Jaisalmer Fort is the most popular.
6. Alleppey
Alappuzha, or Alleppey as it is known among locals, is the heart of Kerala's backwaters, with a wide network of interior canals, over a thousand houseboats, and a thriving Bonitas business.
It's tough to agree with the 'Venice of the East' name after wandering through the small but busy city center, with its modest network of canals, and unhappily, at the time of the inquiry, a massive highway bridge was obstructing the beauty of the famed Alleppey Beach.
The main backwaters of Kerala spread north, east, and south from Alleppey, while Kerala's largest lake, Lake Vembanad, goes as far north as Kochi.
7. Khajuraho
Khajuraho is a UNESCO World Heritage Site notable for its united temple complexes and elaborate erotic sculptures on temple walls, which show the acceptance of variety between Hinduism and Jainism as religions.
Since their founding in the 12th century AD, the temples have shrunk in number from 85 to 20, yet they remain strong and are visited by art, history, and culture enthusiasts from all over the world. An excellent area to visit in India in January, with temperatures pleasantly between 9 and 25 degrees Celsius.
8. Varanasi
Varanasi is one of India's holiest cities as well as one of the world's oldest cities. It is a significant Hindu and Buddhist pilgrimage place. It draws not just spiritually committed followers, but also tourists who do not believe in spirituality. According to Hindu tradition, anybody who jumps into the Ganges River gets cleansed of all sins.
Ganga Aarti, which is conducted every night at Dashashwamedh Ghat by a large number of priests, is one of the great attractions of this holy city. The greatest time to visit Varanasi is during the winter months, and January is one of those months. Taking the Golden Triangle Tour with Varanasi will allow you to see Varanasi as well as the most popular holiday circuit.
9. Mumbai
Mumbai, sometimes known as the "City of Dreams", is located in Maharashtra, a state in Western India. In this metropolis, one may observe a diverse range of cultures and lifestyles. Mumbai is home to individuals from all walks of life, from billionaires to fishermen, Bollywood stars to aspiring artists.
If you want to spend January in a city rich in art, culture, entertainment, and a lovely environment, Mumbai is the place to go. With our professionally crafted Gujarat Tour Package from Mumbai, you can visit everything that Mumbai has to offer. This lovely city gives you a sense of India's united variety.
10. Andaman and Nicobar
The Andaman and Nicobar Islands, especially in January, are a must-see for the latest brides from India. By now, most of the New Year's Eve revelers will have departed, leaving you free to observe the archipelago's many cultures.
In addition to the performances, there will also be exhibitions, dance performances, and adventure sports like paragliding and surfing.
11. Haridwar and Rishikesh
Haridwar is located in Uttarakhand, in India's northwestern corner. The Ganges River also runs through Haridwar, which signifies a "portal to God". It is clear here, though. The Kumbh Mela celebration is popular in this town. In 2003, 70 million people attended an event that takes place every 12 years. As a result, it is the world's largest event, maybe in human history.
Because Rishikesh is near Haridwar, it is an excellent idea to visit both cities if you are passing through this area. Rishikesh is known as Yoga City. Every year since the Beatles came here to perform yoga, the village has experienced an influx of tourists seeking inner peace. The Ganges River also runs through town, and it is exceptionally clean at this point, thus swimming there is highly recommended.
12. Bikaner
Bikaner was founded in the Thar Desert. Among the impressive destinations of Rajasthan, it is the one. Bikaner is a fantastic place of royal forts and temples. The crowded markets and slender lanes are the most attractive in Bikaner.
13. Hyderabad
The core of IT sectors and Multinational companies are present in Hyderabad. Rather than traveling here and there, so many people visit Hyderabad for the love of Hyderabadi Biryani. The significant places of Hyderabad are Charminar, Nehru Zoological Park, Mecca Masjid, etc.
14. Visakhapatnam
One of the ancient port boroughs of the Republic of India, Visakhapatnam in Andhra Pradesh is a famed traveler's destination with thousands of individuals flocking here around the year. It is mainly celebrated for its pleasant beaches.
Visakhapatnam is additionally home to a collection of spontaneous and artificial amazement like Borra Caves, and Simhachalam Temple. The most effective time to come back here is throughout the winter season, particularly in a month, once the temperatures square measure low and looking becomes quite pleasant.
15. Ahmedabad
Among the most valuable cities in India, Ahmedabad is one. It is the fastest developing city in India. Not only is it rich in culture, spiritual activity, and temples, but it is also rich in crowded markets, industries, and other economic structures.
Jama Masjid is a historic place in Ahmedabad. January is the best month to explore this place with great enthusiasm.
16. Nainital
The little name Nainital can attract thousands of people every year, especially in January. In Uttarakhand, Nainital is the highland depot. In January, the cliffs and ridges become coated with glowing bright frost.
It is enough to attract people towards Nainital. If you are a hill station devotee, then never miss the views of Nainital.
17. Goa
If someone asks you what is your first preference for a honeymoon! You may always shout out the name of Goa. Goa occupies amazing sea beaches where people can forget all their misery and get aesthetic pleasure.
The seafood at Goa beach is splendid. People who have once visited Goa will, again and again, wish to visit Goa in their life.
18. Auli
It is known as a skiing destination in India. Here, you will explore all the shades of nature. It is one of the best places to visit in India in January for its fantastic beauty and attractions Auli.
This hill station is ideal for adventure lovers. Besides skiing, here also you will explore the Nanda Devi range and other architecture of nature. Trishul peak, Chenab lake, Joshimath, etc., are some popular places in Auli.
19. Kutch
Kutch comprises the upper half of the westernmost state of India. This place is also another ideal place to visit in January in India. The white desert attracts a lot of tourists throughout the year.
Also, you can visit historical buildings and the forts that will captivate you. This place is enriched with flora and fauna. When you visit this place, you must enjoy the International Kite Festival and the Rann Utsav.
20. Daman and Diu
Daman and Diu are significant attractions for tourists all over the country. If you want to get a soothing retreat far away from the hustle-bustle of the crowd, then you must visit this place.
Shell museum, Nagoa beach, Gangeshwar temple, and Diu fort are attractive places in Daman and Diu.
21. Dawki
Dawki is filled with a mild smoky environment and mist. The fluttering weather and scenic beauty make Dawki an excellent place to quench your traveling thirst. Here, you will surely be pleased. At Dawki, you will explore the wide riches of the North East.
Here, you can walk through the living root bridge in Mawlynnong that will amaze you. Also, purify your soul through prayers to the almighty in Kamakhya Temple. Dawki Umngot river, Barapani, Shillong peak, etc., are some popular attractions of Dawki.
22. Jim Corbett
If you want to experience the thrill and adventure during your trip, then Jim Corbett will be an ideal spot for you. Here, you can explore the absolute wilderness in the dense jungles. It is one of the famous wildlife parks in India.
The Flora and fauna of this place will surely captivate you. When you visit this place, make sure to explore the dense forests. Bijrani Zone Corbett National Park, Corbett Tiger Reserve, and the Garjiya Devi Temple are some popular attractive destinations you must visit.
23. Chikmagalur
Chikmagalur is also known as the little heaven that attracts a lot of tourists throughout the year. Here, you can immerse yourself in beautiful nature. There is no doubt you will get awestruck by the spectacular scenic beauty.
If you want to explore some of the offbeat tracks away from the crowd of the city, then this place will be ideal for you. The coffee museum, Mullayanagiri peak, and the Mahatma Gandhi park are some fantastic attractions of this place.
24. Coorg
It is one of the best places to visit in January. The lush green nature will soothe your eyes. It is a perfect destination to escape from the daily stress of life. Here, you can soak in the good vibes of the beautiful nature of Coorg.
From ancient temples to gushing waterfalls, everything will fulfill your travel thirst. Here, you can explore the beautiful sights. Also, this place is ideal for nature photography, picnics, and camping.
25. Gokarna
Gokarna is another destination to visit in January. Here, you can explore the pristine beaches. Dip your toes in the sand and feel the fresh air across your face. Here, you can witness the numerous ancient Hindu temples.
Also, you can indulge yourself in several water activities. Half-moon beach, Om beach, and Paradise beach are some popular tourist destinations in Gokarna.
26. Aizawl
In northwestern India, Mizoram's capital is Aizawl. It's the most fantastic city among the diversity of the oldest cities in India. You can collect the best memories from Durtlang Hills, Vantawng Falls, and Phawngpui Peak.
To step into the place, you need to have an Inner Line Permit or ILP. This entry card is granted from offices in New Delhi or Mumbai. The Mizo foods are mouth-watering.
27. Zanskar
One of the striking parts of Jammu and Kashmir is Zanskar. In January, it's wonderfully covered with shiny white snow. The Zanskar lake is like the mesmerizing creation of God.
If you are a trekking lover, then Zanskar is a suitable place for you. A cup of hot tea on a cold morning in the snow-wrapped hilly area will make your day.
28. Nashik
As per Hindu mythology, if someone wants to ensure the path of heaven after demise, then they have to take a bath in Kumbh Mela. And Nashik is so famous for this Kumbh Mela. It's situated on the bank of River Godavari.
It's one of the most religious places occupied by numerous destinations of pious people. There are countless temples in Nashik that you must visit.
29. Kalpetta
Kalpetta was established in the Wayanad district of Kerala. It is highly abundant in its green nature. You can enjoy the refreshing air and the aroma of coffee from the coffee plantations. If you are newly married and an extreme nature lover, pack your bag and take off for Kalpetta.
30. Sirpur
At the bank of Mahanadi, one of the most spiritual territories, Sirpur was founded. It is in Chhattisgarh. Sirpur is primarily famous for more than 20 temples of the God Shiva.
And apart from that, there are so many monasteries of Hindu, Buddhist, Jain, and other religions. If you are interested in History, you must have to visit Sirpur once.
20 Places to Visit in January in India to Enjoy the Winters!
Budget Hotels > Travel Blog > India > 20 Places to Visit in January in India to Enjoy the Winters!
January is the month when the average temperatures hover between 5 and 25 degrees Celsius across India, making it almost ideal for people to go on vacations. From the northern to the southern and eastern to the western part of the country, there are several mind-blowing tourist destinations that you can explore on a fun-filled vacation with family or friends. Here we bring you a list of 10 such scintillating destinations you can visit to enjoy the chill of winters!
Places to Visit in January 2022:
1. Jaisalmer, Rajasthan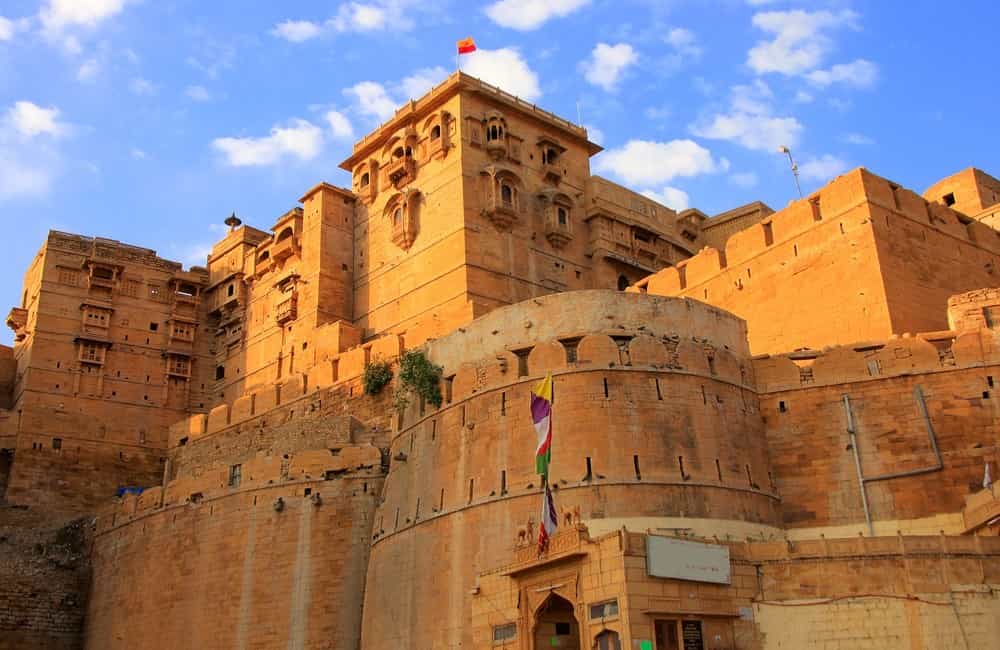 Jaisalmer | #1 of 20 Best Places to Visit in January 2022
Jaisalmer, located in the desert state of Rajasthan, is one of the top tourist destinations in northwest India, and coming here in January can be a good choice with the temperatures perfect for sightseeing and outdoor activities. Soaked in rich culture and heritage, this city is home to some mesmerizing temples and forts; the best of them being Jaisalmer Fort. Whether you take a boat ride on the beautiful Gadisagar Lake or indulge in adrenaline-pumping sports amidst the golden sands or simply explore the city, you are definitely in for a lot of fun on a trip to Jaisalmer.
Places to Visit in Jaisalmer: Jaisalmer Fort, Gadisagar Lake, Patwon ki Haveli, Khaba Fort, Maharaja's Palace, Jaisalmer Government Museum, Desert Culture Centre and Museum, Bada Bagh, and Desert National Park
Things to Do in Jaisalmer: Enjoy a night at the desert camps, indulge in quad biking at Sam Sand Dunes, go for camel rides, explore Jaisalmer Fort Palace Museum and Heritage Centre, and relish the best of Rajasthani food
2. Aizawl, Mizoram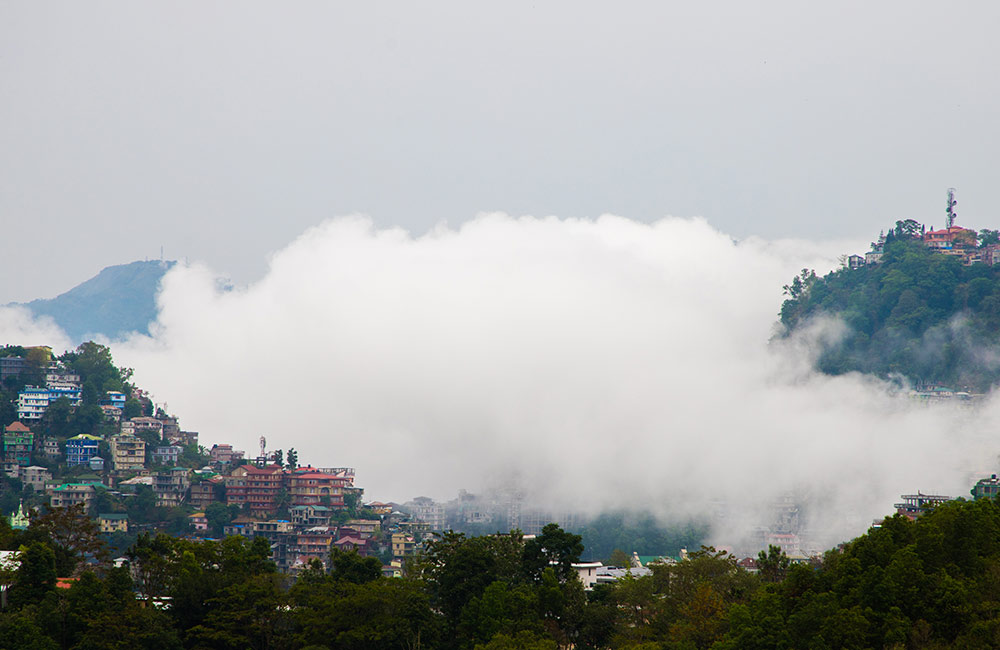 Aizawl | #2 of 20 Best Places to Visit in January 2022
The capital of the state of Mizoram, Aizawl is among the oldest cities in the northeastern part of India. Aizawl is home to some splendid natural attractions, including Durtlang Hills, Vantawng Falls and the most popular Phawngpui Peak, the highest in the state. To enter the city, visitors need to get an Inner Line Permit (ILP), which can be obtained by the Liaison Officers in New Delhi, Mumbai, etc. The best time to explore the scenic beauty of Aizawl is winters and hence, it can be a good pick to visit in January.
Places to Visit in Aizawl: Phawngpui Peak, Durtlang Hills, Vantawng Falls, Solomon Temple, Falkawn Village, Dampa Tiger Reserve, Mizoram State Museum, and K V Paradise
Things to Do in Aizawl: Get a taste of Mizo food, explore Luangmula Handicrafts Centre, and go on a short trip to Reiek Tourist Resort
3. Zanskar, Ladakh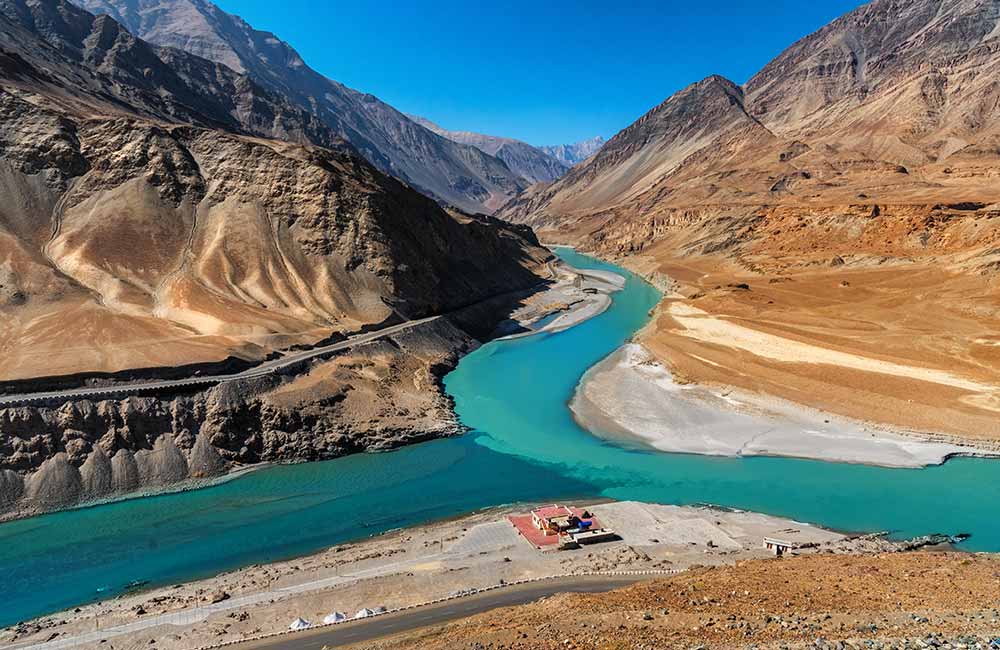 Zanskar | #3 of 20 Best Places to Visit in January 2022
The picturesque Zanskar Valley is nestled in the Himalayas in a remote corner of Ladakh. The site remains cut off from the mainland for almost nine months owing to heavy snowfall. In January, it receives severe snowfall and that is when trekking activities, especially the famous Chadar Trek attracts adventure seekers to this part of Jammu and Kashmir. In addition to trekking through the harsh terrains of Zanskar, you can explore its ancient temples and monasteries as well as admire the beauty of the mighty Himalayan mountains.
Places to Visit in Zanskar: Padum, Baralacha Pass, Drang-Drung Glacier, Karsha, and Rangdum Gompa
Things to Do in Zanskar: Go for the adventurous Chadar Trek, view the sunrise and sunset at Shagma Karphu, and visit the stupas and ancient temples at Pipiting
4. Nashik, Maharashtra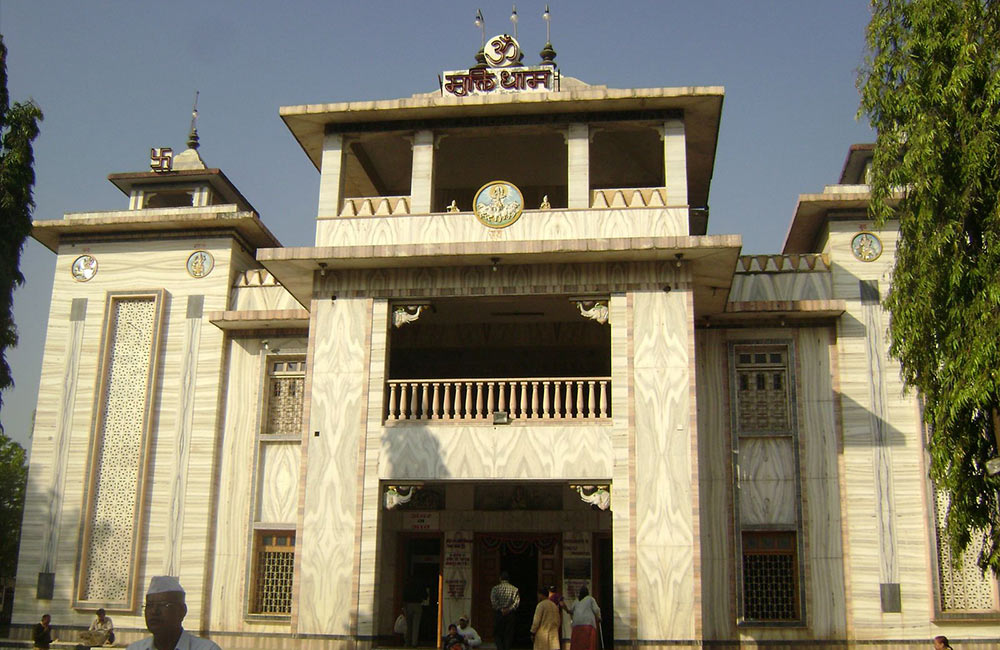 Nashik | #4 of 20 Best Places to Visit in January
Nashik in Maharashtra lies on the banks of the Godavari River. It has a deep association with the Hindu mythology, and thus, is a popular pilgrimage center. Another religious aspect of Nashik is that it hosts the famous Kumbh Mela every 12 years. It is home to many revered religious destinations, including Trimbakeshwar, Saptashrungi, and Panchvati. In recent years, Nashik has also made its name globally for its vineyards; the most popular among them being the Sula Vineyards. On a trip to Nashik in January, you will get an opportunity to not only visit sacred temples but also indulge in fun activities like river rafting and wine tasting.
Places to Visit in Nashik: Panchvati, Saptashrungi, Pandu Leni, Trimbakeshwar, Kapileshwara Temple, Anjaneri Hills, and Muktidham Temple
Things to Do in Nashik: Visit Sula Vineyards for wine tasting, enjoy white water rafting, visit the Coin Museum, and shop at local markets of Nashik
Read More: Top 3 Water Parks in Nashik to Get Your Share of Aquatic Fun
5. Kalpetta, Kerala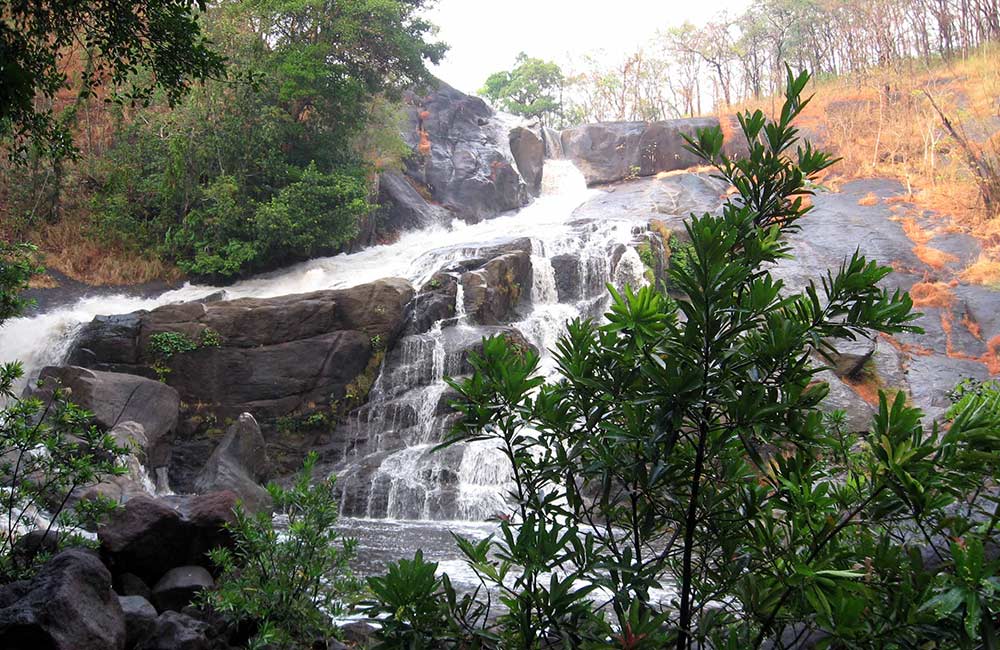 Kalpetta | #5 of 20 Best Places to Visit in January
Located in the serene Wayanad district of Kerala, the quaint town of Kalpetta is a perfect January getaway for nature lovers and honeymooners. The verdant hills in the backdrop, the fragrance from the coffee plantations, the clean air, and the pleasant weather – all make for an ideal setting for a relaxing vacation in Kalpetta. The town is also home to several ancient Jain temples, that are worth exploring. Natural beauty is what will appeal to you most at Kalpetta, but hiking and trekking along its lovely surrounding hills are sure to woo your senses.
Places to Visit in Kalpetta: Karapuzha Dam, Meenmutty Falls, Vaduvanchal, Thirunelly Temple, Sentinel Rock Waterfalls, Muthanga Wildlife Sanctuary, Koottamunu Glass Temple, and Puliyarmala Jain Temple
Things to Do in Kalpetta: Enjoy hiking and trekking, go to local markets on a shopping spree, and visit the awe-inspiring Kanthanpara Waterfalls
6. Sirpur, Telangana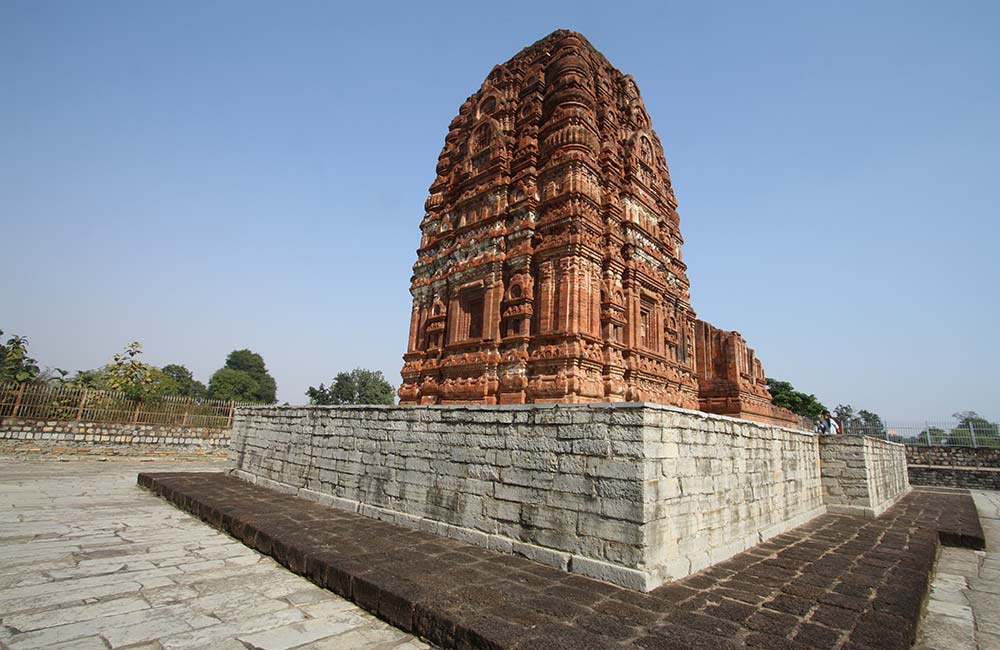 Sirpur | #6 of 20 Best Places to Visit in January
Located on the banks of the Mahanadi River, the ancient city of Sirpur is one of the top tourist destinations in the state of Chhattisgarh. It is home to ancient Hindu, Jain and Buddhist temples and monasteries, which as per archaeological records date from 5 th to 12 th centuries. Recent excavations in the area have unearthed a Jain Vihara, several Buddhist viharas, more than 20 Shiva temples and monolithic statues of Mahavira and Buddha. If you are fascinated by history, then you should come and explore this ancient city; you will not be disappointed.
Places to Visit in Sirpur: Lakshmana Temple, Gandheswar Temple, Ram Temple, Turturiya, Buddha Vihar, and Anand Prabhu Kudi Vihar
Things to Do in Sirpur: Explore the wildlife at Barnawapara Wildlife Sanctuary, visit the fascinating Surang Tila, and relish the Chhattisgarhi street food
7. Bikaner, Rajasthan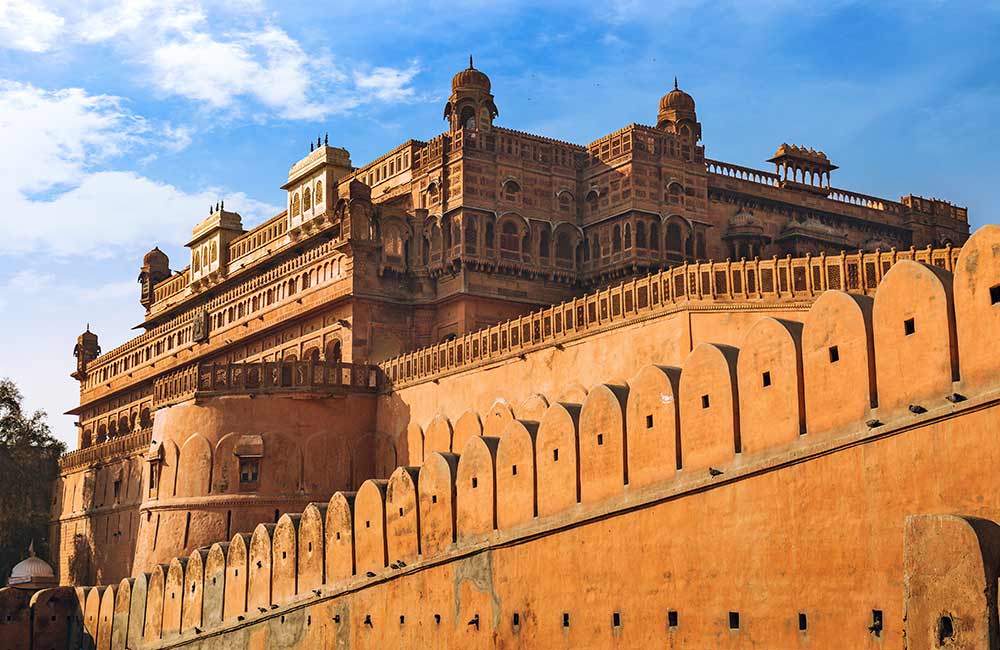 Bikaner | #7 of 20 Best Places to Visit in January
Located in the Thar Desert region, Bikaner is another interesting tourist destination in Rajasthan that can be visited in January. Home to many magnificent palaces and forts, this city of royals will captivate your imagination from the onset as there is so much to see and do here. The city has an old-world charm about it; something you can witness by taking a walk through its markets and narrow lanes and visiting its forts and palaces.
Places to Visit in Bikaner: Karni Mata Temple, Junagarh Fort, Gajner Palace, Laxminath Temple, Lalgarh Palace, Rampuriya Haveli, National Research Centre on Camel, and Bhandasar Jain Temple
Things to Do in Bikaner: Enjoy camel safari rides, go on a shopping spree to markets at Station Road and Kote Gate, visit the Royal Cenotaphs, and gorge on authentic Rajasthani delicacies
8. Hyderabad, Telangana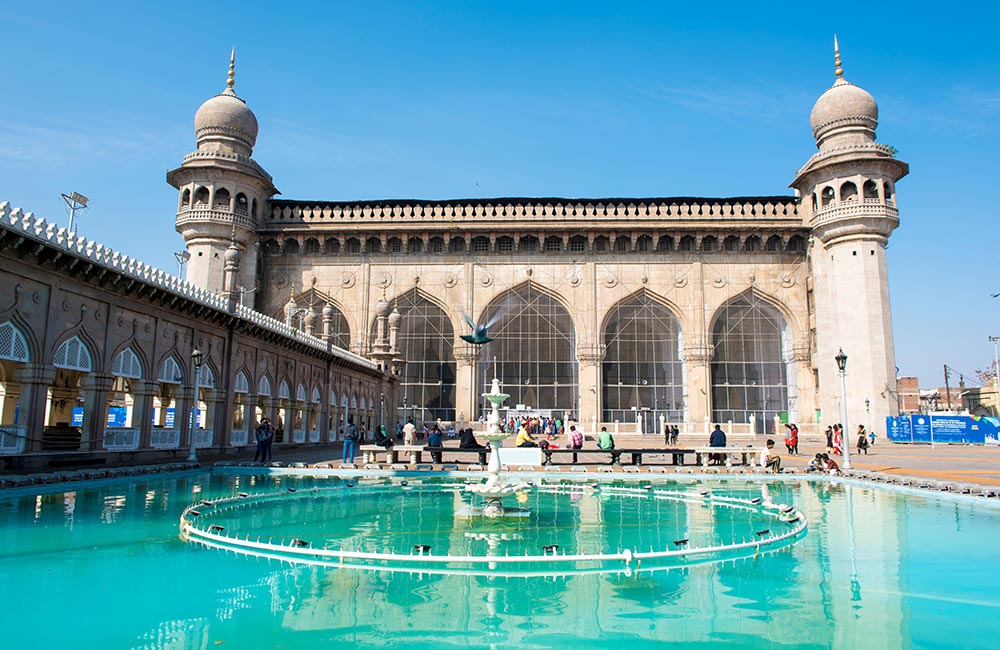 Hyderabad | #8 of 20 Best Places to Visit in January
Fondly called the Pearl City of India, Hyderabad(Capital of Telangana) is one of the upcoming metropolitan cities in the country owing to its sudden rise in the field of IT and several software MNCs setting up their headquarters here. Once ruled by the Nizams, this city, located on the banks of the Musi River, is a treasure trove of old and modern-day structures that are all worth visiting. Besides sightseeing, you can go on a shopping spree in the city, especially for pearls. Another thing that simply cannot be missed out on, when you're in the city, is the delicious Hyderabadi Biryani.
Places to Visit in Hyderabad:Charminar, Mecca Masjid, Golconda Fort, Hussain Sagar Lake, Nehru Zoological Park, Qutb Shahi Tomb, Lumbini Park, Salar Jung Museum, Birla Planetarium, Gandipat Lake, and Birla Mandir
Things to Do in Hyderabad: Visit the Ramoji Film City, shop at Laad Bazaar, explore the Nehru Centenary Tribal Museum, get enchanted by the beauty of Chowmahalla Palace, and indulge in go-karting
Read More: Shopping Places in Hyderabad That No Shopaholic Can Afford to Miss!
9. Visakhapatnam, Andhra Pradesh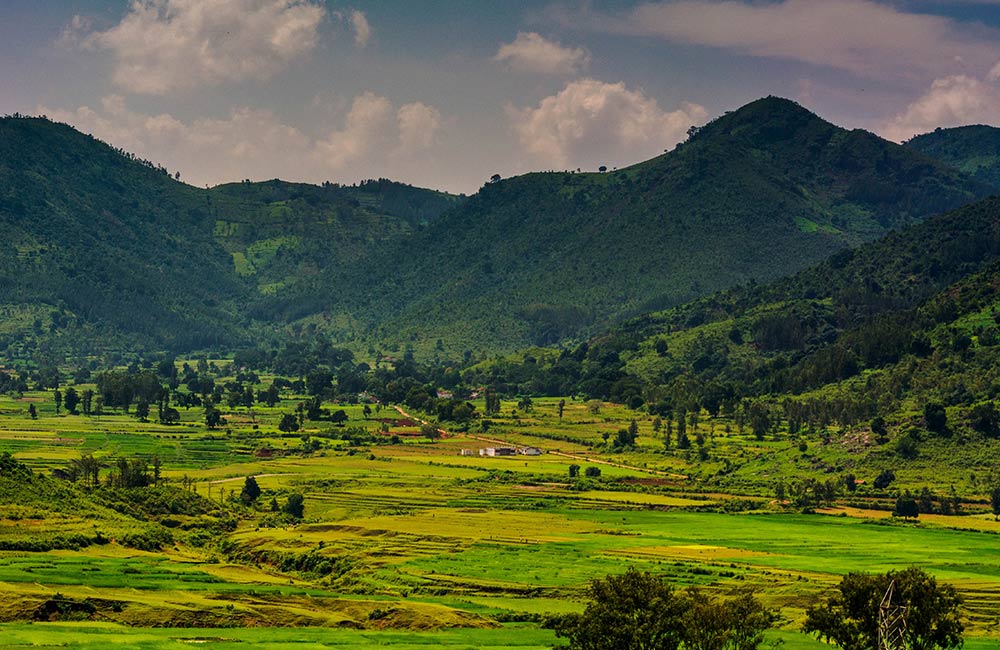 Visakhapatnam | #9 of 20 Best Places to Visit in January
One of the oldest port cities of India, Visakhapatnam in Andhra Pradesh is a famous tourist destination with thousands of people flocking here round the year. Mainly known for its serene beaches, Visakhapatnam is also home to an array of natural and manmade wonders like Borra Caves and Simhachalam Temple. The best time to come here is during the winter season, especially in January, when the temperatures are low and sightseeing becomes quite pleasurable.
Places to Visit in Visakhapatnam: Simhachalam Temple, Indira Gandhi Zoological Park, Ramakrishna Beach, War Memorial, Araku Valley, and Katiki Waterfalls
Things to Do in Visakhapatnam: Visit the Submarine Museum, enjoy a ropeway ride to Kailasagiri, explore the enchanting Borra Caves, spend some fun time at Vizag Zoo and Kambalakonda Eco Park, and indulge in aquatic sports like water skiing, parasailing, windsurfing and jet skiing at Rushikonda Beach
Read More: Get Your Dose of Vitamin Sea at these 7 Beaches in Vizag
10. Ahmedabad, Gujarat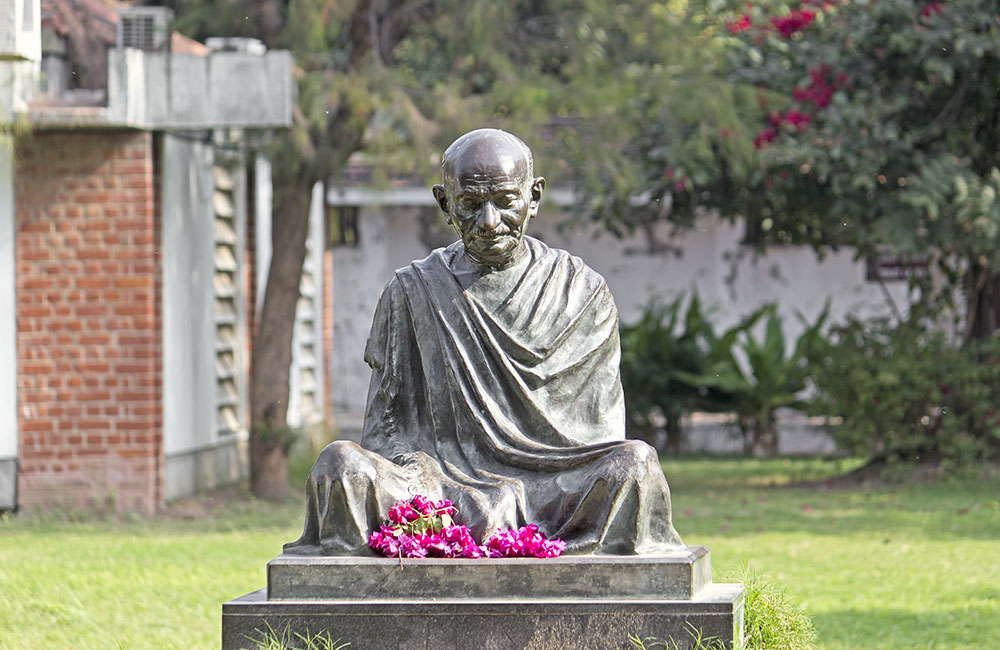 Ahmedabad | #10 of 20 Best Places to Visit in January
Ahmedabad, one of the most rapidly developing cities of Gujarat, has also become a popular tourist destination in this part of the country. It is home to many revered temples, scenic lakes, intriguing museums and colorful markets that draw travelers from across the globe. January can be a great month to visit its popular attractions as well as exploring the glorious past of the city at places like Sabarmati Ashram, Jhulta Minar and Jama Masjid.
Places to Visit in Ahmedabad: Sabarmati Ashram, Jhulta Minar, Jama Masjid, Calico Museum of Textiles, Kite Museum, Kankaria Lake, Science City, Hathsingh Jain Temple, and Shri Swaminarayan Temple
Things to Do in Ahmedabad: Explore the World Vintage Car Museum, go on a shopping spree at Law Garden, spend a day at Shanku's Water Park, and visit the Vechaar Utensils Museum
11. Nainital, Uttarakhand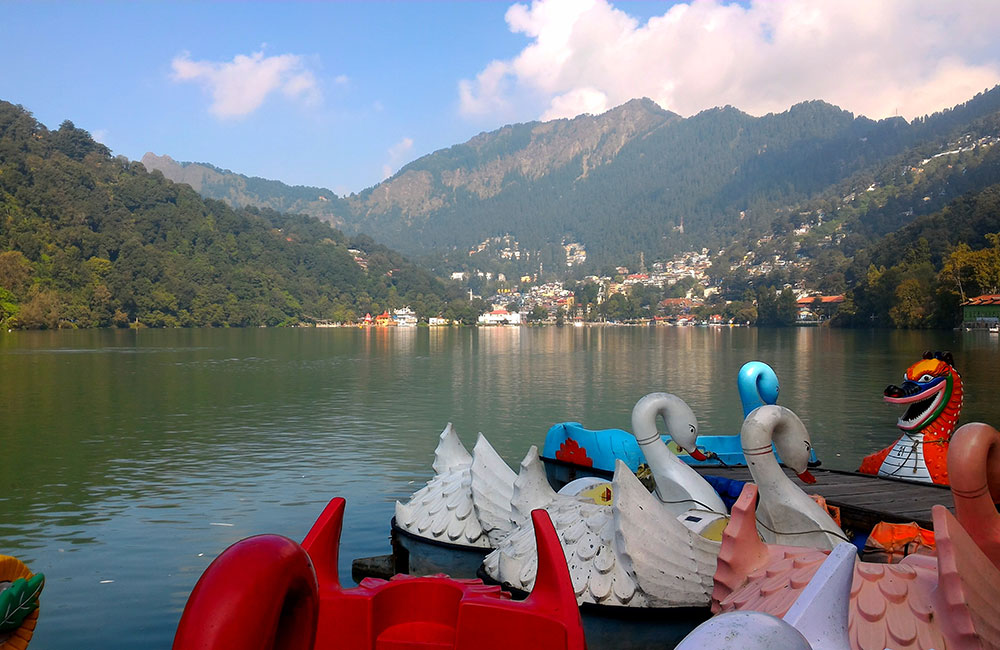 Nainital | #11 of 20 Best Places to Visit in January
Nainital is an attractive hill station in the state of Uttarakhand that is abundant with splendid sights. Also, known as the Lake City of India, this place has been a frequented tourist destination since the British era. The climate of Nainital in January is not unbearably harsh and is rather a bit gentle with a little snowfall sometimes!
: Naini Lake, Eco Cave Gardens, Mall Road, Snow View Point.
Things to Do in Nainital: Enjoy a spectacular ride on ropeway cable cars in Nainital, go paragliding, or take an adventurous trek at Tiffin's Top.
12. Goa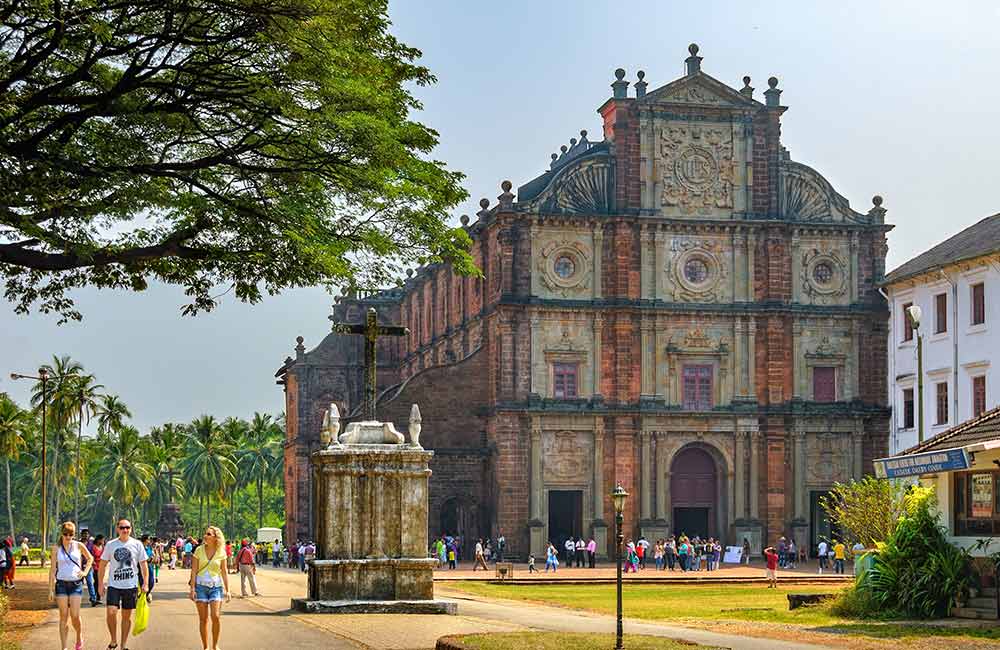 Goa | #12 of 20 Best Places to Visit in January
Amazing beaches and a sprightly multicultural atmosphere await you here at one of the most celebrated holiday destinations of India. Situated on the Western Coast of the Indian peninsula, Goa is a great place to visit in the wintertime. The place offers a lot of lively festivals, parties, and adventure sports to visitors during this time of the year.
Places to Visit in Goa: Calangute Beach, Fort Aguada, Anjuna Beach
Things to Do in Goa: Take a walk down Tito's street to experience a vibrant nightlife, go scuba diving at the Grand Island.
13. Shillong, Meghalaya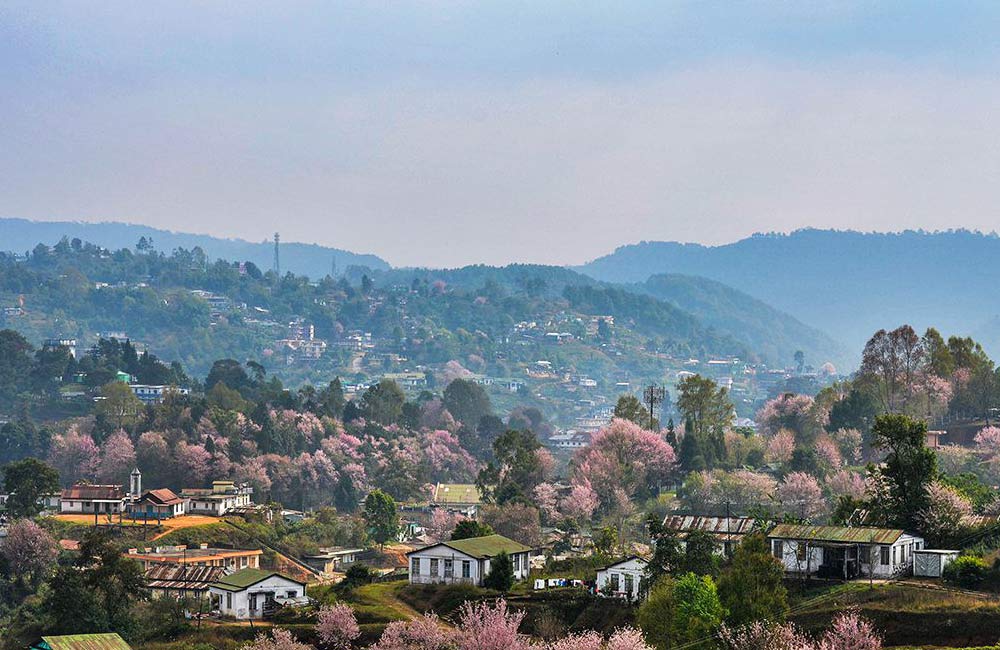 Shillong | #13 of 20 Best Places to Visit in January
Shillong is a picturesque hill station that is known for its immense natural beauty, and rich cultural and historical heritage. This is a highly frequented vacation destination in North Eastern India in the foothills of the mighty Himalayas. The city is a gateway to Meghalaya, which is known for its constant drizzles, waterfalls, landscapes, and great music.
Places to Visit in Shillong: Umiam Lake, Elephant Falls, Laitlum Canyons
Things to do in Shillong: Walk the streets of the vibrant Police Bazaar, explore the cultural heritage of Meghalaya at the Don Bosco Centre for Indigenous Cultures.
14. Havelock Island, Andaman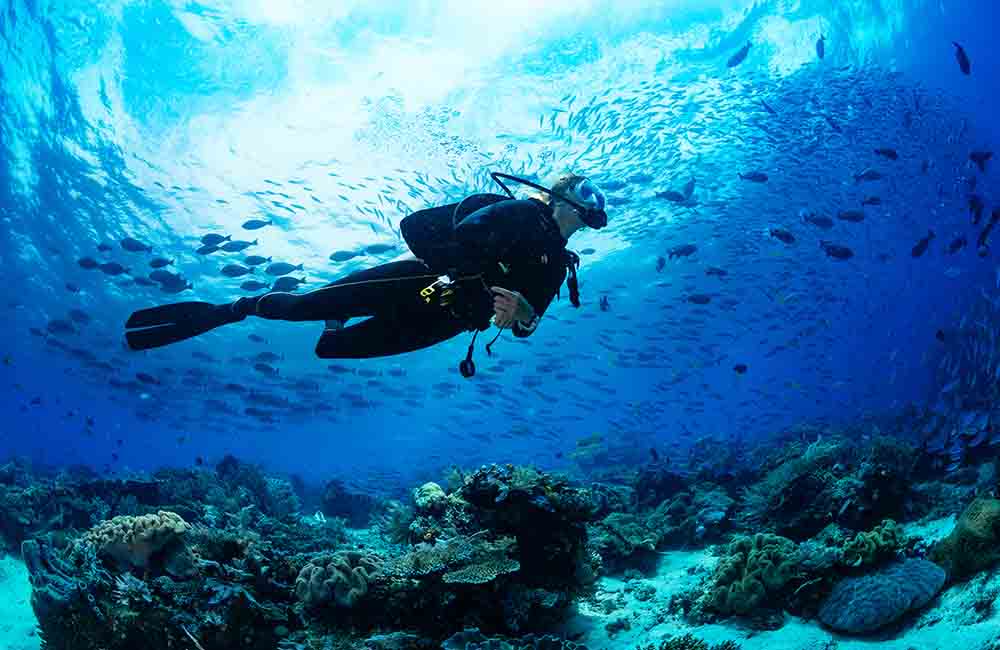 Havelock Island | #14 of 20 Best Places to Visit in January
Havelock Island is a magnificent destination that is a part of the Andaman & Nicobar Islands. This place is dotted with beautiful palm trees, silvery beaches, and clear bluish waters away from the hubbub of typical popular tourism locations. Tourists particularly enjoy the adventure activities here like snorkeling, jet skiing, diving, etc. This region of the archipelago is known for its colourful coral reefs too.
Places to Visit in Havelock Island: Elephant Beach, Vijayanagar Beach, Laxmanpur Beach
Things to do at Havelock Island: Explore the immense terrestrial and marine biodiversity at Neil Island, enjoy jet- skiing, and other activities at Elephant Beach.
15. Gulmarg, Jammu and Kashmir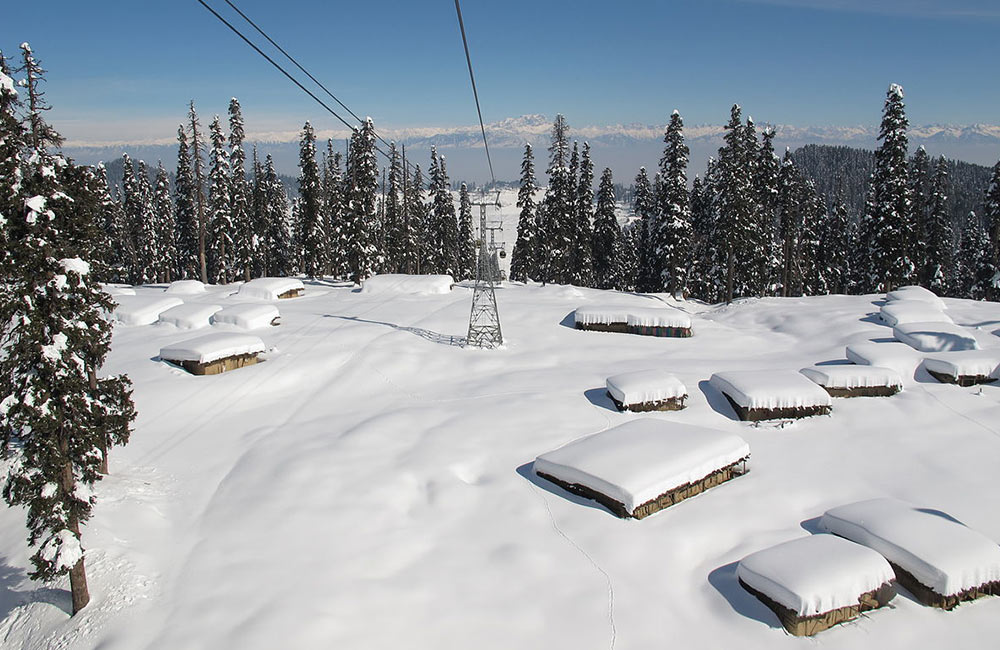 Gulmarg | #15 of 20 Best Places to Visit in January
If the thought of a marvellous snowy retreat excites you, then Gulmarg in Jammu & Kashmir is the perfect choice for you to visit in January. The exquisite sights of snow-laden lands here are bound to leave a long-lasting imprint on your soul! Located in the Himalayan Pir Panjal Range, this retreat has been a prominent one since the age of Mughal emperors.
Places to Visit in Gulmarg: Gulmarg biosphere Reserve, Alpather Lake, Gulmarg Gondola.
Things to Do in Gulmarg: Skiing off the pristine snow-covered slopes at Backcountry Ski Lodge, getting to the Gulmarg Gondola for a breathtaking cable car ride.
16. Alibaug, Maharashtra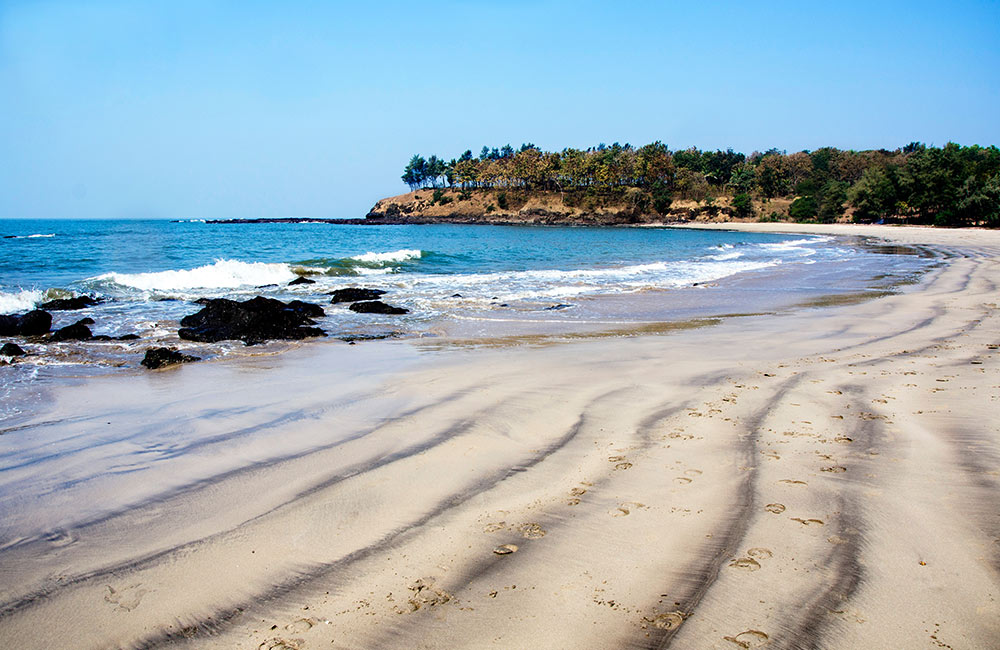 Alibaug | #16 of 20 Best Places to Visit in January
This is a lesser-known coastal town in the state of Maharashtra that you can visit for an offbeat vacation in the month of January. The place is in close proximity to Mumbai. Tourists particularly enjoy marvelling at Alibaug's forts and their intriguing remains like turrets, canons, lighthouses, etc. Activities like parasailing are also available at the beaches here.
Places to Visit in Alibaug: Varsoli Beach, Alibag Beach, Kolaba Fort
Things to Do in Alibaug: Take a relaxing stroll in the Native Biodiversity Garden, spend a quiet and pleasing evening at the rock-laden Awas Beach.
17. Coorg, Karnataka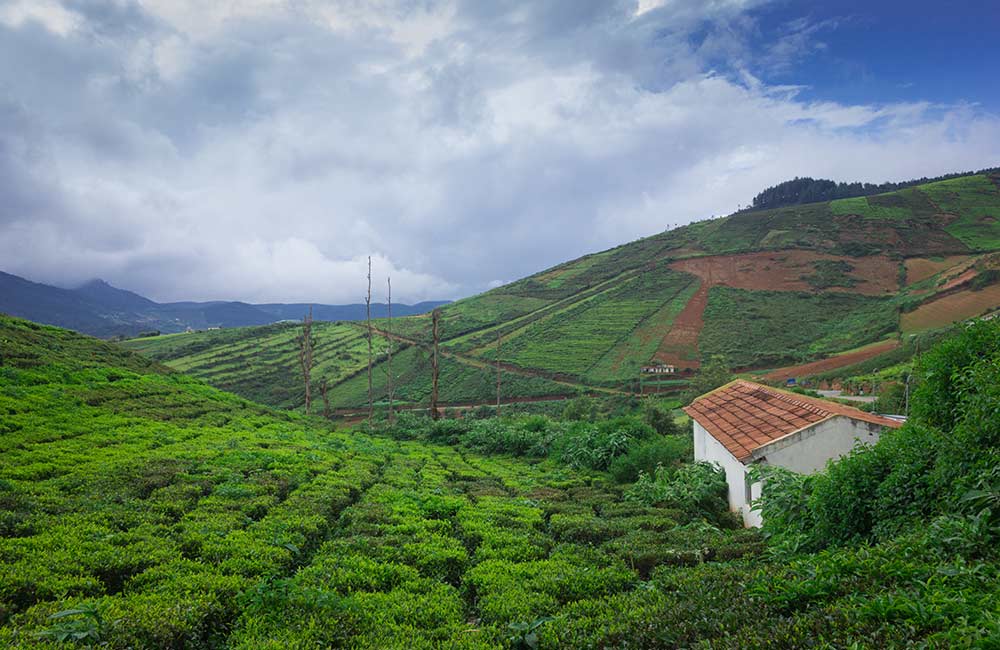 Coorg | #17 of 20 Best Places to Visit in January
The mesmerising hill station of Coorg is among the most recommended destinations of Karnataka. It is known for its charming greenery, expansive waterfalls, ancient temples, and other extraordinary sights. This place has an elevation of about 900 metres from the sea level and the climate here is pleasantly cool around the time of January. Coorg is a place that equally attracts all kinds of crowds; youngsters, families, solo travellers, and others.
Places to Visit in Coorg: Abbey Falls, Chiklihole Reservoir, Omkareshwara Temple
Things to Do in Coorg: Go on an invigorating trek up the Kotebetta Peak, see the historical Madikeri Fort.
18. Chamba, Himachal Pradesh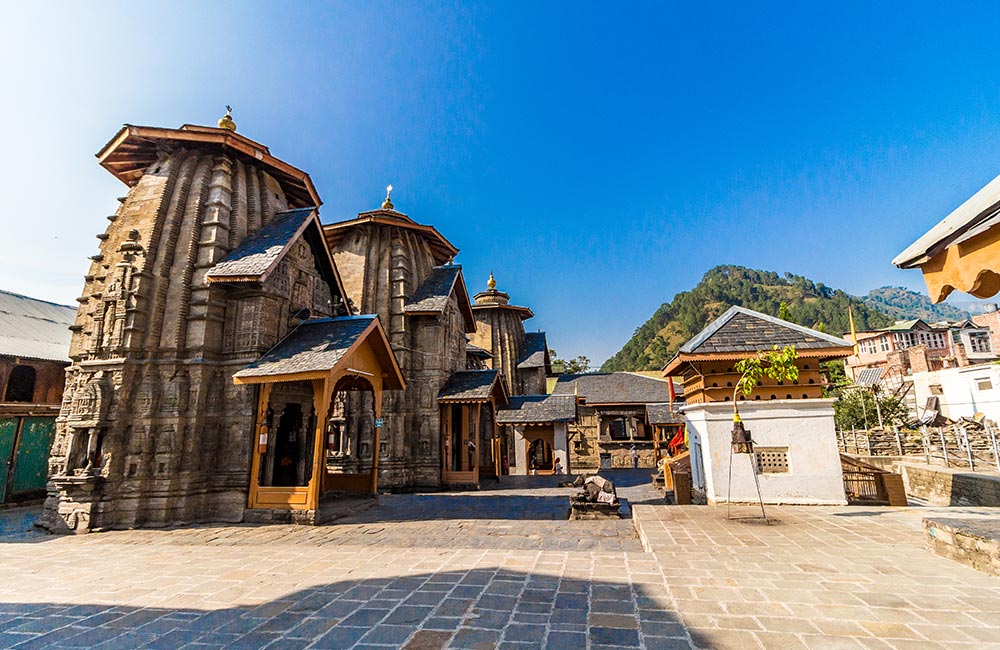 Chamba | #18 of 20 Best Places to Visit in January
Chamba in Himachal Pradesh is a pristine site known for its colonial-era bungalows, expansive grass slopes, and pleasing atmosphere. It is one of the loveliest valleys of the state. The town is situated at the confluence of the Ravi and Sal Rivers. The climate of this place during January is not very extreme, and hence it is an ideal place to visit.
Places to Visit in Chamba: Chamunda Mata Temple, Bhuri Singh Museum, Akhanda Chandi Palace
Things to Do in Chamba: Take a refreshing trip to the Khajjar Lake, explore the Kalatop Wildlife Sanctuary.
19. Gangtok, Sikkim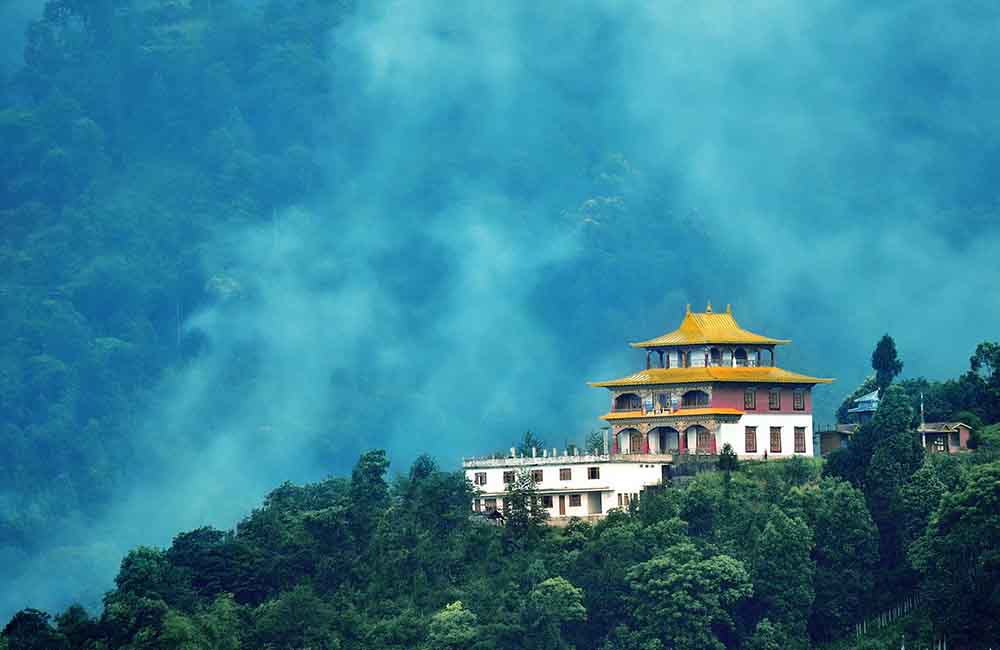 Gangtok | #19 of 20 Best Places to Visit in January
Visit the capital city of the mountain state of Sikkim and satiate your wanderlust amidst its vast cultural heritage and elegant sights! The time around January brings in snowfall in this region, making it a delightful travel destination. The region is culturally very rich and has institutions like the Namgyal Institute of Tibetology that offer professional study courses in Buddhism and Tibetan studies.
Places to Visit in Gangtok: Nathu La Pass, Tsongmo Lake, Tsuk La Khang Monastery
Things to Do in Gangtok: Take a cable car ride, enjoy local delicacies at M.G. Marg, go shopping at the Lal Bazaar.
20. Jaipur, Rajasthan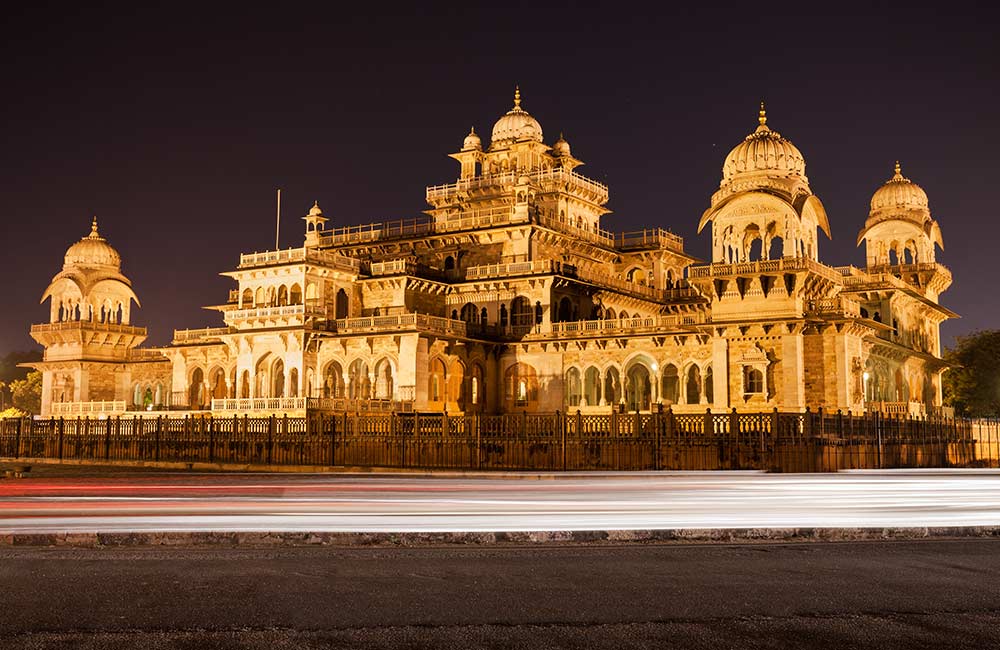 Jaipur | #20 of 20 Best Places to Visit in January
The marvellous and vibrant desert city of Jaipur is a destination that should definitely be on your list. Spend your winters exploring this enchanting historical city that has numerous experiences and glorious sights to offer. Also known as the pink city of India, Jaipur is bound to leave you speechless with its fascinating monuments, colourful markets, and a history that dates back to thousands of years.
Places to Visit in Jaipur: City Palace, Hawa Mahal, Central Museum, Jantar Mantar
Things to Do in Jaipur: Visit the spectacular forts of the city and explore the heritage, see the Jaipur Literature Festival that takes place each year in January.
Places to Visit in January FAQs:
Q: What are the best places in India for a honeymoon in January?
A: Hilly destinations like Coorg, Gangtok, Nainital, etc. are among the most popular choices for newly-wed couples. There is a certain romantic factor to these places due to their splendid sights of hills and valleys covered beautifully in snow.
Q: Which places to visit in India in January with family?
A: Destinations like Jaipur are abundant with fun experiences of all kinds and hence are popular with families looking to have a vacation in the months around January. The temperatures are not extremely harsh and that makes such places a comfortable choice if one is travelling with old parents or little kids. Beach destinations like Alibaug, Goa, or Havelock Islands are also popular destinations for families.
Q: Which festivals are celebrated in January?
A: India is a colourful country with numerous festivals all through the year. Some of the popular festivals in the month of January are Republic Day- celebrated all over India, Lohri- celebrated pan north India other harvest festivals like Pongal from Tamil Nadu or Makar Sankranti. Some other popular celebrations include Rann Utsav, Jaipur Literature Festival, Kite Festival, etc.
Q: How to pack for a vacation in January?
A: Winters in India are cold, so it is advised that you pack your outfits according to that. Take care that you are carrying easy to layer clothes along with just one or two reliable sweaters, jackets, etc. Wear the bulkiest of your layers or carry them on your person while you are in transit so that the effective weight of your luggage is in check (and you don't have to pay extra for it). Always keep a light moisturiser at your disposal.
A freelancer, Sangeet Patnaik has a perennial desire to read interesting books, watch fantastic movies, listen to soulful music and travel the world. Well! He has been successfully doing so over the years and probably, that's what inspires him to write. And when he is not writing, he makes himself busy with his little daughter, telling her fantasy stories!
Best Places To Visit In January In India
January is a month named after Janus, the Roman god of beginnings and transitions; rightly so, because the month straddles the end of one year and beginning of another. In India, January is usually the peak of winter and depending on which part of the country you are in, it bears its icy claws and their relative intensity. While the upper reaches of Himalayas are beyond freezing, North Indian destinations like Delhi are pleasantly cold. Coming down south, it becomes warmer and pleasanter. Some of the best places to visit in India during January include Delhi, for its grand Republic Day celebrations, Ahmedabad for the kite festival, Kumarakom and other places in South India for their weather, as well as shores like Diu and Mumbai for some cool beach fun. Here is a list of places that feature on our January-must-visit.
Delhi
The capital of India, 'Dilli' or the city of hearts is a rich ground of Indian history and contemporary politics. It has also been the seat of power for many a kingdoms and sultanates of India and today boasts of each of their monuments, ruins, temples, mosques and remains. It is a landlocked city, experiencing a continental climate. Therefore the summers here are hot and monsoons heavy. So winter becomes the best time to visit Delhi, with January (12–13°C) being ideal as the Indian Republic Day falls in this month. The three-day-long celebrations that include the President hoisting the flag, a multitude of parades and a host of foreign dignitaries mean a royally put up show.
Things to Do:
Some of the best monuments in Delhi include Qutub Minar, Red Fort, Humayun's Tomb, Jama Masjid and India Gate. A walk down Rajpath will be goose pimple-giving at the break of dawn. Visit Chandni Chowk for some lip-smacking street food. As for the special January day, 26th January is the Republic Day of India, when the Indian Constitution was adopted by the country. On this day, an extensive parade organised by the Army, Navy and Air Force is held on Rajpath after the President of India hoists the tricolour on Red Fort. The celebrations in other cities are limited to 1 day but in Delhi, they go on for 3 days. On 29th January it is flourished to an end with the Beating Day Parade at Vijay Chowk, commemorating the retreating after battle at sunset.
There are a few ways to buy your tickets for these celebrations. You can get VIP passes if you happen to know a government official. They are also on sale at many departmental sales counters like Sena Bhawan, Pragati Maidan, Jantar Mantar etc from 7th-25th January.
How to Reach:
Delhi, being the heart as well as capital of India, is a hub of sorts for all travel in the subcontinent. It is home to India's busiest airport – the Indira Gandhi International Airport, and fields flights from all over India as well as the world. You can fly in here and use local taxis, buses or auto rickshaws to commute. The Delhi Metro is also great; fast, comfortable and cheap. Ola and Uber cabs are also available for booking via their respective apps. Delhi also has many railway stations like Hazrat Nizamuddin, New Delhi, Delhi Sarai Rohilla etc to catch a train or disembark.
Ahmedabad
Knwon as 'Amdavad' in a lilting Gujarati accent, Ahmedabad is one of the biggest cities and erstwhile capital of Gujarat. It is known for its food, Sabarmati river and its shrewd Gujaratis who open their hearts for you. Winter is undoubtedly the best time to visit most of Gujarat as the weather is pretty cool and pleasant, with January as the best for Ahmedabad as the city sky is painted with kites of all colours and sizes for Uttarayan. The city also hosts the famous International Kite Festival that sees an onslaught of tourists and kite enthusiasts from all over the world. So if you wish to combine some great weather, amazing sightseeing, Uttarayan festival and of course, great food – this is the time to go.
Things to Do:
Ahmedabad is filled with many a monuments, especially those to do with Mahatma Gandhi. His Sabarmati Ashram lies on the bank of river Sabarmati and still bears the imprint of his ideals and his life. It is open to all. You can also go watch a movie at an open air theatre- Sunset Drive In Cinema, explore Jhulta Minara, go for shopping at Law Garden and visit the Bhadra Fort. Car enthusiasts, do not miss the Auto World Vintage Car Museum. For foodies of all kinds, Manek Chowk is your go-to for great street food that this city is known for. If you visit this place every night of your trip, you will still not have tried all of their food. And for the festival of kite, Uttarayan or Makar Sankranti is like a state festival in Gujarat after Navratri; schools and colleges shut in the week leading to 14th January as every terrace of every bungalow and home is filled with people flying kites. The International Kite Festival is held from 7th to 14th January and gives you a beautiful glimpse into the making, flying and adventures of the kite.
How to Reach:
Ahmedabad boasts of an International Airport and operates flights to almost all big cities of India and many abroad. Sardar Vallabhbhai Patel International Airport is 10 km away from the city centre and you can find ample autos and taxis to take you. You can take the local bus in the city or hire cars, auto rickshaws when travelling internally. Ahmedabad Junction makes for a hub for trains coming in from almost all parts of India.
Kumarakom
Kumarakom is a virgin paradise of tranquil beaches, idyllic backwaters and quiet waterfalls in a village of fishermen and farmers. It is really a collection of small islands off the coast of Kerala and not yet on the popular tourist radar. January is the coldest month here, with the temperature range being 22-31°C, making for some great weather for all outdoor and sightseeing activities. The season is dry enough to allow water sports like canoeing and drifting through the backwaters without worrying about rain either.
Things to Do:
Go bird gazing at Kumarakom Bird Sanctuary for wild ducks, teals, herons, owls etc. Rent a houseboat on Vembanad Lake to relax, take a fishing rod along for fishing and also try sailing, canoeing or swimming if you are a water baby. Opt for Ayurvedic massages and spas, as well as guided meditation here, go for luxurious sunset cruises in houseboats and live an idyllic life in this slow village. Pilgrimage can also be big on your list as the town of Vaikom, also known as Dakshin Kashi (Kashi of the south) lies only a few kilometres away from Kumarakom. You must also wade into the waters of Vembanad or backwaters to catch small fishes between your toes as the native women do. Also, for nature enthusiasts, one of the most beautiful waterfalls here is Aruvikkuzhi Waterfalls, a 100 feet high and extremely lush place. You are welcome to take a basket of food and picnic up here.
How to Reach:
You can fly into Kochi Airport (45 km away) from major cities like Delhi, Ahmedabad, Mumbai etc and take a cab or local bus to Kumarakom. Or take a train to Kottayam, which is only 10 km away from Kumarakom. Local state-run as well as luxury AC buses ply to Kumarakom, as well as ferries from Muhamma (a small town near Alapuzha). We suggest the ferry, as waterways are a very scenic way to travel to Kumarakom.
Diu is a coastal island town with a bridge that connects it to the state of Gujarat. It is a renowned party and unwinding spot for most tourists and locals of Gujarat. Known for its stretch of beaches, churches and exemption from Gujarat's 'dry state' law, Diu makes for one hell of a January retreat. With winter temperature range here between 16-23°C, the weather is just perfect to aid your parties and relaxation. Festa De Diu is the highlight of this town during January and makes for great beach music festival.
Things to Do:
Explore the 16th-century Portuguese citadel that is Diu Fort, overlooking the majestic Arabian sea. With its lighthouse, canons and imposing architecture, it is one big marvel.Then there is St. Paul's Church inland, which was built in elaborate baroque style. Also check out the nearby whitewashed St. Thomas Church, which is now home to the Diu Museum. Naida Caves boasts of an intricate network of caves and caverns as well as sunlit canyons, while the Tower of Silence is another great sight of stones and history. Beaches here include Jallandhar, Ghoghla, Pani Kotha and Chakratirth Beach. Bonfires and late night music sessions here create the best vibe, as well as the festive season of Festa De Diu, which is touted as Asia's longest beach festival. It is also called Daman's biggest music festival and also arranges for luxurious accommodation in tents by the beach. With a stream of interesting events and workshops, concerts and uninterrupted fun, Festa De Diu makes Diu a coveted tourist destination in January.
How to Reach:
Diu boasts of an Airport of its own, connected well with major Indian cities like Delhi, Mumbai, Ahmedabad etc. Una is the nearest railway station to Diu (12 km away) and the Western Railway plies ample frequent trains on this route. You can also drive down to Diu from Khambhat or Mumbai (only 1 hour of road drive) with great roads in place now.
Jaipur
Jaipur is the capital of Rajasthan and the Pink City, named so after its structures and palaces built out of the classic pink sandstone. What Jaipur is also known for is its round of palaces, forts and loads of Rajasthani shopping. January is great in Jaipur, weather wise with day high of 23° and low of 9°. In this month, Jaipur also hosts the famous Jaipur Lit Fest, the intellectual and literary fair that attracts writers, poets, filmmakers, artists and intellectuals from all over the world.
Things to Do:
Jaipur is filled with palaces to visit, from Hawa Mahal to the City Palace. Explore them all, each with their special traits. Like the Hawa Mahal is known for its ar
Bikaner
Bikaner is an arid, desert town in the state of Rajasthan, known for its historic places and bhujia (a Rajasthani fried savoury). It was established in the 15th century and has prospered into a beautiful settlement from a once abandoned wasteland. Bikaner is so hot in summers and even through part of monsoon that you cannot venture out in daytime. Hence winter becomes ideal to travel and enjoy the place for what it is. With a temperature range of 7-23°C, Bikaner blooms in January with pleasant weather. Sightseeing is rewarding and you feel a decade younger with the amazing food and air that fills you. January is mostly coveted because Bikaner holds its own camel festival during this time.
Things to Do:
Junagarh Fort is the most popular tourist attraction in Bikaner, built during the times of Raja Rai Singh. It is a marvel in itself because the fort complex accommodates many more palaces inside, built at different times by different generations of rulers. You can also visit the Lalgarh Palace, the current seat of the royal family. Bikaner is also famous for its havelis, cobbled lanes of the old city and temples (mainly Jain and Hindu), including Bhandasar Jain Temple and Karni Matha Temple (rat temple). For history buffs, visits to Ganga Museum and Prachina Museum is a must, in order to take a sneak peak into the prehistoric age as well as fascinating sculptures, coins and terracotta artefacts on display. Other places of interest are Sursagar Lake, Laxminath Temple, and Bikaji ke Tekri.
In January, Bikaner comes alive with the celebrations and hosting of its own version of Camel Festival. The fest is suffused with camel rides, games, decorated camels and many fair-like fun events.
How to Reach:
The Nal Airport of Bikaner (15 km away from city centre) is connected by frequent flights to Delhi and Jaipur. You can also opt for a train to the Bikaner Railway Station, which is connected to most major cities of India. You can also drive down from Delhi (500 km) or take RSRTC buses. Within Bikaner, traveling by a hired car would be the most convenient, while auto rickshaws are a cheaper option.
Sundarbans National Park
Sundarbans or literally the 'beautiful forests' is a collection of mangrove forests on the shore of Bay of Bengal, straddling the countries of India and Bangladesh. Declared a UNESCO World Heritage Sight, the Sundarbans National Park is home to the Bengal Royal Tiger, estuarine crocodiles and Ganges River dolphins among many wildlife exotic species of India. With a temperature range of 13-26°C, January makes for one of the best months to visit Sundarbans National Park as the dry season lures tigers and other animals out to waterholes.
Things to Do:
Sundarban Wildlife Safari is what is the most famous in this region. Sajnekhali is the main watch tower of the region, especially built for bird watchers. Tiger lovers are supposed to head to Sudhanyakhali, which is a favourite spot for royal Bengal tiger watching, as it lies near a pond that is frequented by spotted deer. Also look out for saltwater crocodiles in Bhagabatpur; sharks, rays, river dolphins and olive ridley turtles too. If you wish to go sightseeing after a heady wildlife tour, you can also visit Netidhopani, the ruins of a temple dating back 400 years. You can chill and spend a day cruising along the back waterways of Sunderbans. Other popular attractions here include Hiron Point, Sagar Lighthouse, Dublar Char Island, Tin Kona Island and the Mangrove Garden.
How to Reach:
Kolkata's Netaji Subhas Chandra Bose International Airport is your best bet if flying in, as it is the nearest airport to Sunderbans (120 km). You can also ride in a train to Canning Railway Station, 29 km from Godkhali (the port from where you can take water transport to Sundarbans). You can also hire a cab from Kolkata to Godkhali (45 km away). Buses are also frequent from Kolkata, leaving almost every hour; the first one starts at 6.30 am from Babu Ghat Bus Terminus, Strand Road.
Havelock
Havelock Island is piece of Ritchie's Archipelago in the Andaman Islands, renowned for its diving sites, coral reefs and beaches. The island is also home to forests and a wide variety of birds including white-headed mynas and woodpeckers. It makes for a beautiful January holiday destination as the temperatures are in the cooler range because winter is at its peak. With a range of 15°C-34°C, January is touted as the coldest month and also quite dry for all the water sports to be at their best.
Things to Do:
Beach babies, Havelock is your playground. With as many varied beaches and lagoons, you can choose to spend one relaxing day at each, from Radhanagar beach, Vijaynagar Beach, Elephant Beach to Kalapathar. For water sports, you can go for scuba diving (with an instructor if you are not a PADI certified diver), snorkelling, swimming etc. The coral reefs in Havelock are some of the most stunning sights you will ever see, including the underwater life milling around like turtles, seahorses, eels etc. Dolphins and sharks are also known to venture towards the shore. There is also sea-walking off the coast of Elephant Beach. Other adventures activities here include boating and kayaking, as well as a trip to the interiors of the forests and mangrove thickets to sight rare birds. You can also go island hopping to Neil Island, Ross Island, Port Blair etc. However, the nightlife in Havelock is a little more happening than other islands.
How to Reach:
You will have to first fly into the Veer Sarvankar International Airport at Port Blair and then you can either take a plane (8 seater) to Havelock as it flies over the islands and seas giving you bird's eye view of Ritchie's archipelago; or you can hop onto one of the many government operated ferries from the jetty near Port Blair. There are also a few private ferries with AC and other amenities, with a travel time of around 90 minutes to Havelock.
South India
South India is the tapering part of the Indian Peninsula, the quintessential land surrounded by water bodies on three side, namely – Arabian Sea, Indian Ocean and Bay of Bengal. With a culture that is starkly different from North India, this part of the country is home to backwaters, palm trees, rice fields and lots of idli-dosas. Since South India is closer to the equator, it is very hot through the summer and the monsoons are a deluge because of the South West Monsoon Winds as well as so many water bodies surrounding it. But come winter and the land blooms. In January, the temperatures in plains like Karnataka, Kerala, Tamil Nadu etc are quiet pleasant for outdoor activities and hence this month is great for tourism.
Things to Do:
There are so many things to choose from, but first you have to put down an itinerary for which cities in the south you wish to visit. You can opt for Kerala's backwaters and beaches at Kozhikode, Alleppey and Wayanad, or go to Kochi for a tour of the Kochi Fort and to see what the colonial South India looked like. Or you can check out the beaches of Goa, trail for some idyllic French holiday goals in Pondicherry's cobbled streets and cute cafes and explore the ruins of Hampi and Badami. There are also a hoard of temples that South India is famous for, including those of Madurai, Mahabalipuram and Rameswaram. Or if you want to see the southern tip of India, you can choose to holiday in Kanyakumari. For hill stations, there is Ooty, Coorg and Mysore. The landmass offers so much scope, for tourists of all types.
How to Reach:
South India boasts of many airports, including Cochin International Airport (Cochi) in Kerala, Chennai and Coimbatore International Airports and Kempegowda International Airport (Bangalore). The Southern Railways operate train services around South and are very well maintained, with fine interior connections, even to smaller towns and villages. While in most cities and towns you can hire cars or find auto rickshaws for transport, in very small ones you will have to get going on foot. Or hire a bike to roam around town.
Mumbai
Mumbai, the city that never sleeps, also popularly known as the maxim city, is really one out of dreams. With its blue shores of the Arabian Sea, stone monuments like Gateway of India and the Taj Hotel, hoards of Bollywood studios and also slums that churn out millions of rupees of business every day, the city is one big paradox. Mumbai is usually scorching in summer and wet as a fish during monsoon months. But winter here is amazingly warm, not cold or uncomfortable. January is one of the coldest months in Mumbai, with a mean minimum of 16°C and mean maximum of 30°C, without disruption of rains.
Things to Do:
Mumbai is likely represented by the Gateway of India and the Taj Hotel, even the colonial buildings and lanes of South Bombay (locally called 'SoBo'), but the city is a lot more than that. You should plan a trip to make sure you explore the best of the town (SoBo) as well as the suburbs, covering monuments like the Gateway of India and Chatrapati Shivaji Terminus, as well as the seascape and promenades like Marine Drive, Worli Sea-face, Bandra Bandstand, Chowpatti and Juhu Beach. For those who want a taste of Mumbai's nightlife, the many lounges and restaurants of Bandra, Upper Juhu, Andheri and Lower Parel are your waterholes. You can also plan an early morning hike at Sanjay Gandhi National Park or choose to spend an idyllic evening at Hanging Gardens. For foodies, do make sure to eat vada pav, pav bhaji, bhel, sev Puri along with roadside Frankie and dosa that Mumbai streets are famous for. You can also hire a car or use your own to drive up for a weekend to Khandala, Lonavala or Amby Valley (only about 2 hour drive from Mumbai). There is also the Elephanta Caves, Madh Island and Ali Baug for offshore beach holidays; you can head there by taking a ferry from Gateway of India.
How to Reach:
Mumbai owns India's best and biggest airport, the second busiest in the country and ranked one of the topmost in the world. You can fly into the Chhatrapati Shivaji Maharaj International Airport (also called T2) that caters to all International and most domestic flights, or the Terminal 1 airport that only caters to a few domestic airlines. The city also boasts of a number of railway stations, like the Mumbai Central, Victoria Terminus, Bandra Terminus etc, connected extensively to rest of India. For internal travel, the Mumbai local train is an experience worth remembering, as is the red BEST bus. You can also hail a kaali-peeli taxi on the road or auto rickshaw, or hire a car. Ola and Uber apps are also available to take you around the city though their apps.
Source https://www.tusktravel.com/blog/best-places-in-india-to-travel-in-january/
Source https://www.fabhotels.com/blog/places-to-visit-in-january/
Source https://www.tripcrafters.com/travel/best-places-to-visit-in-january-in-india