20 Best Things To Do In Louisiana: The Ultimate Bucket List
Are you planning a trip to the Pelican State and looking for the best things to do in Louisiana? Look no further! We've come up with the ultimate bucket list of things you can't miss in this memorable state.
While the most popular place to visit is New Orleans, it's a big state and there are lots of other fun places to visit in Louisiana. Louisiana is a melting pot of European, African, and Native American cultures, creating the unique Creole and Cajun cultures. This blend has created distinct music, cuisine, and stories that have been passed down through generations.
The physical landscape of Louisiana is as varied as its cultures. Its location on the Gulf of Mexico, with the Mississippi River working its way down to the gulf, creates vast areas of swamp and marshland. Southern Louisiana is known for its bayous (slow-moving or stagnant bodies of water). Northern Louisiana has woodlands while Central Louisiana has prairies. Each area has a wide variety of wildlife, including alligators, herons, deer, and turtles.
From touring the famous Louisiana swamps to visiting the National WWII Museum, there is something for everyone in Louisiana. No matter where you go, you'll be sure to enjoy some Southern charm (and food).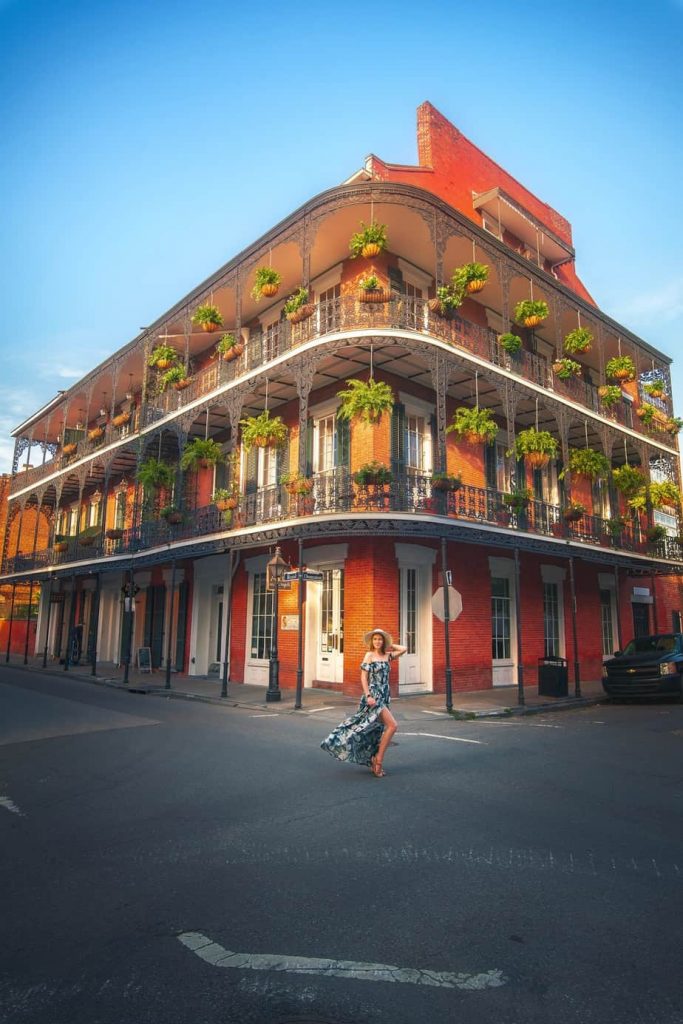 20 Best Things To Do In Louisiana: The Ultimate Bucket List
Explore the Creole Nature Trail
One of the best things to do in Louisiana is to explore its unique landscapes and natural wonders. The "Louisiana Outback" includes undeveloped marshlands, gulf beaches, and wildlife refuges which are home to hundreds of different types of wild animals. As one of America's "Last Great Wildernesses", visiting the Creole Nature Trail is one of the best things to do in Lake Charles, LA.
The Creole Nature Trail is a 180-mile natural corridor that was designated an All-American Road in 2002. This scenic byway allows you to enjoy the scenic Louisiana landscapes from the car, visiting as much or as little of it as you'd like.
If you want to get out and stretch your legs, get out at the Sabine Natural Wildlife Refuge and wander down the Wetland Walkway. From this boardwalk, you might be able to spot alligators and white ibis or roseate spoonbill birds in their natural habitats. Scenic hiking trails in Louisiana are some of the best ways to see the state.
You could also stretch your legs at any of the gulf beaches along the coast, including Rutherford Beach and Constance Beach. Hunt for shells or dip your toes into the warm gulf water.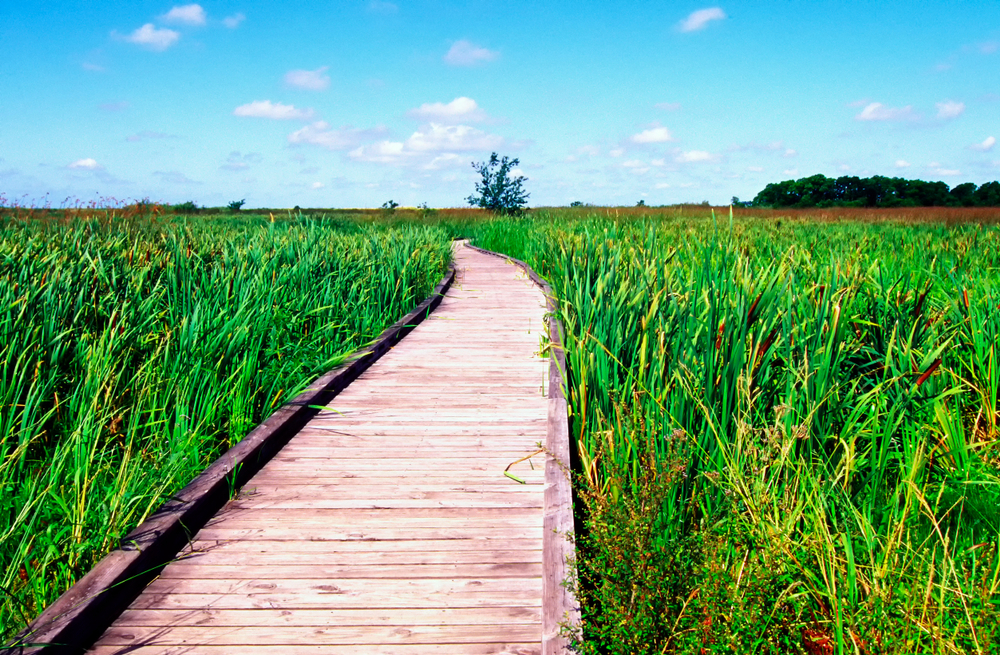 Eat at Li'l Dizzy's Cafe
Since New Orleans is known for its Creole cuisine, one of the best things to do in Louisiana is visit a New Orleans restaurant. Creole cuisine is a unique blend of African, European, and Native American foods. And Li'l Dizzy's Cafe is famous for their classic Creole dishes including gumbo, fried chicken, and bread pudding.
Li'l Dizzy's is located in the New Orleans neighborhood of Treme, one of the oldest African American neighborhoods in New Orleans, known for its jazz clubs and soul food. Li'l Dizzy's Cafe is black-owned and run by a family coming from a lineage of famous New Orleans restauranteurs. Originally founded by the son of Eddie Baquet, Sr (of the Eddie's 7th Ward restaurant), it is now run by grandson Wayne Baquet, Jr and his wife Arkesha.
In addition to their famous fried chicken, Li'l Dizzy's serves up shrimp, sausage, and catfish po-boys and seafood platters. Their food is sure to warm both your stomach and your soul!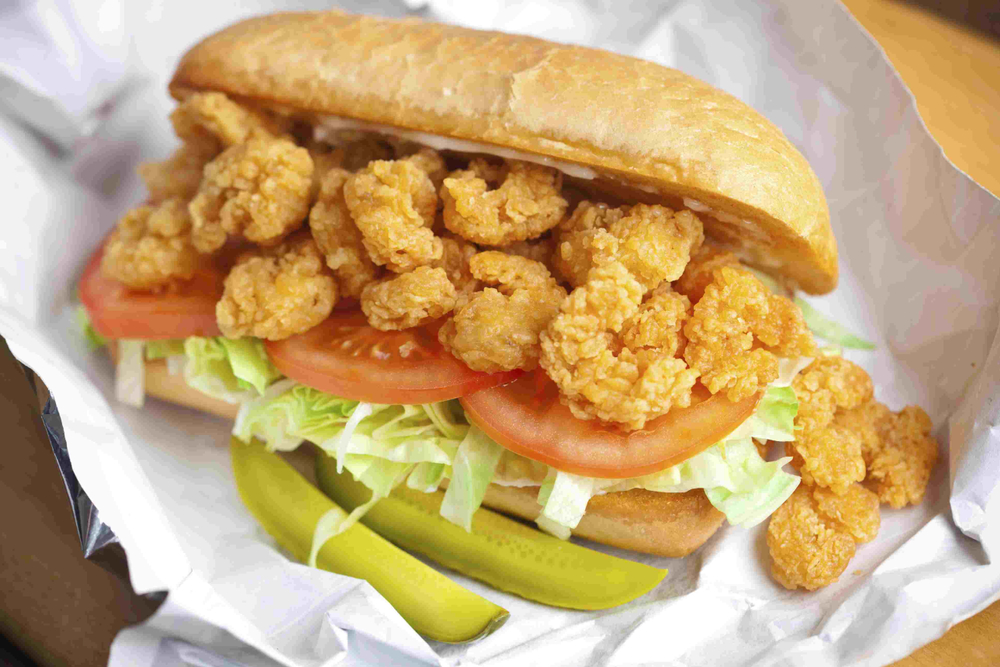 Tour the TABASCO ® Factory & Museum
Louisiana food is known to have a bit of a spicy kick, partially in thanks to Tabasco hot sauce. One of the more unique things to do in Louisiana is to visit Avery Island, where Tabasco is made and bottled.
Located about a 45-minute drive away from Lafayette, Avery Island isn't an island in the traditional sense, but rather a salt dome surrounded by bayous and marshlands. It is there that in 1868, Edward McIlhenny first sold his concoction of apsicum frutescens peppers and vinegar.
Today, peppers are still picked by hand and mashed in oak barrels then aged and mixed with distilled vinegar. Tour the factory and museum to learn more about how Tabasco sauce is made, and learn about the generations of McIlhenny family that took over the business.
After the tour, stop in the Tabasco Restaurant for a casual, authentic Cajun meal…flavored with Tabasco of course!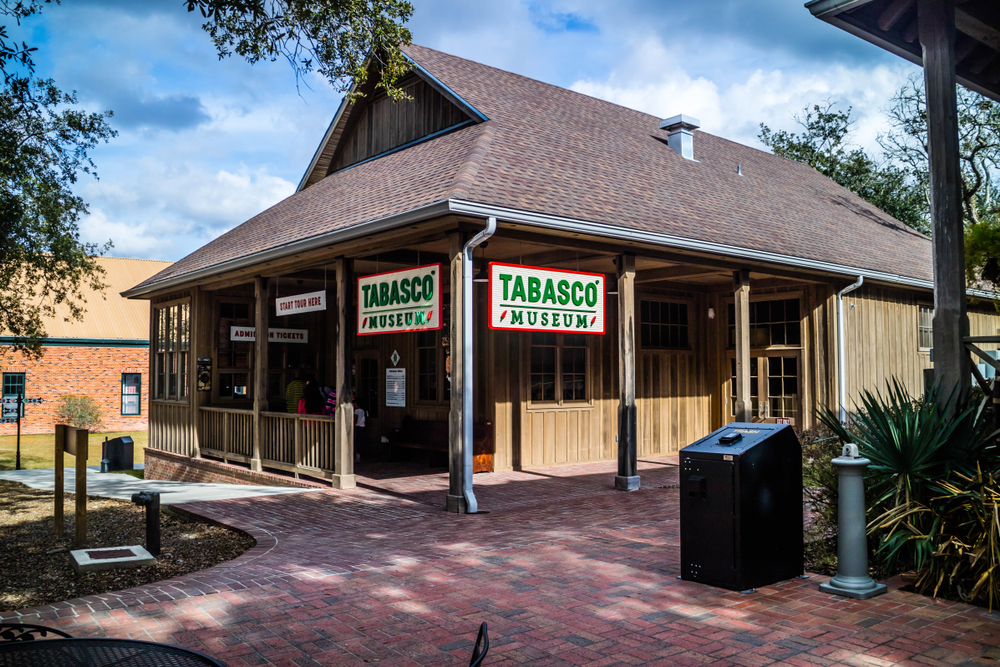 Cheri Alguire / Shutterstock.com
Visit the Louisiana State Capitol Building
Baton Rouge is, of course, the state capital, and surprisingly one of the best things to do in Louisiana is visit the capitol building. The Louisiana State Capitol Building is the largest state capitol building in all the states, towering above the surrounding area.
Completed in 1931, the Louisiana State Capitol Building is 34 stories, reaching a height of 450 feet. It's decorated with Art Deco details and topped with a lantern representing the "higher aspirations of Louisiana". In 1982 it was listed as a National Historic Landmark.
The best thing about the capitol building though? It's free to visit! There's an observation deck on the 27th floor, from which you can see miles of Louisiana. The gardens and grounds are also free to explore!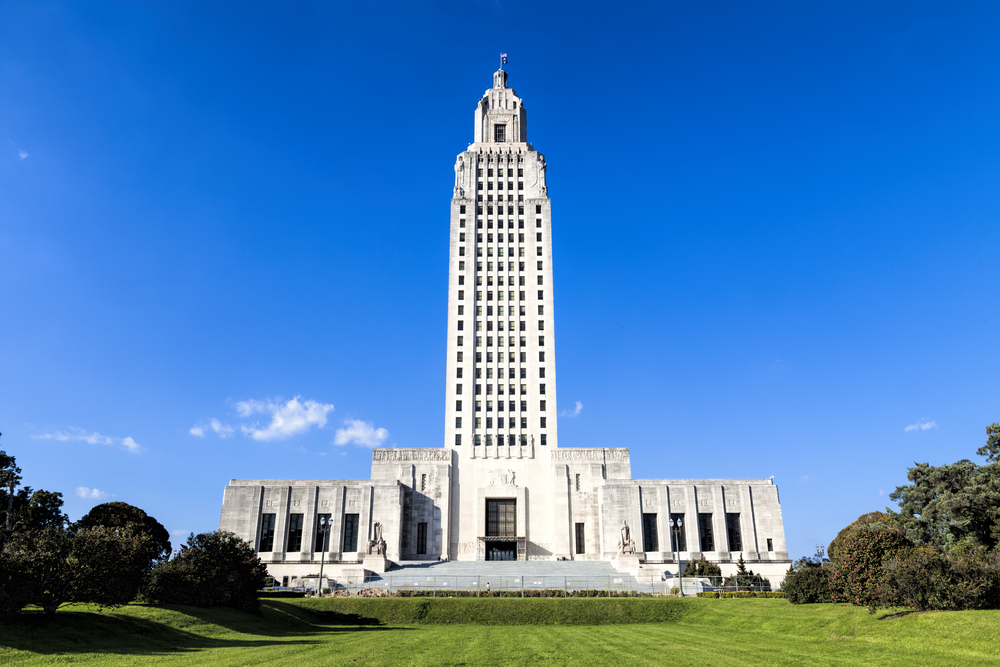 Hunt for Steel Magnolia Filming Locations
While it's a different "LA", Louisiana is a popular spot for filming movies. From the 1951 classic 'A Streetcar Named Desire' to X-Men's 'Logan', Louisiana is no stranger to the silver screen. Visiting famous filming locations is one of the most fun things to do in Louisiana.
One of the most beloved Louisiana films is the 1989 hit 'Steel Magnolias', starring Sally Field, Julia Roberts, Shirley MacLaine, Olympia Dukakis, and Dolly Parton. Centered around a group of women living and working in Natchitoches, LA the film (based on the stage play of the same name by Robert Harling) was shot in the real city of Natchitoches.
Many iconic scenes were shot at the Cook-Taylor House, which is now a bed & breakfast. Because of the film's popularity, the house is now known as "The Steel Magnolia House". Other locations include St. Augustine Catholic Church (Shelby's wedding) and American Cemetery on Second Street (Shelby's funeral). One of the best things to do in Natchitoches, you'll feel like you've been transported into the well-loved film.
Take a Ride on Steamboat Natchez
Feel like you've stepped back in time when you step aboard the Steamboat Natchez. This authentic steamboat ride along the Mississippi River is one of the best things to do in Louisianna. Enjoy two hours of live jazz music and a meal as you cruise along the river.
Steamboats were an important part of the development of New Orleans, as they provided larger and faster transport for both people and products. Operated by The New Orleans Steamboat Company, the current Natchez was built in the 1970s but was modeled after its 19th-century predecessors.
Cruise options above the Steamboat Natchez include just sightseeing, lunch, dinner, or Sunday brunch. Enjoy a cool drink as you take in the sights from the river and the sounds of another age.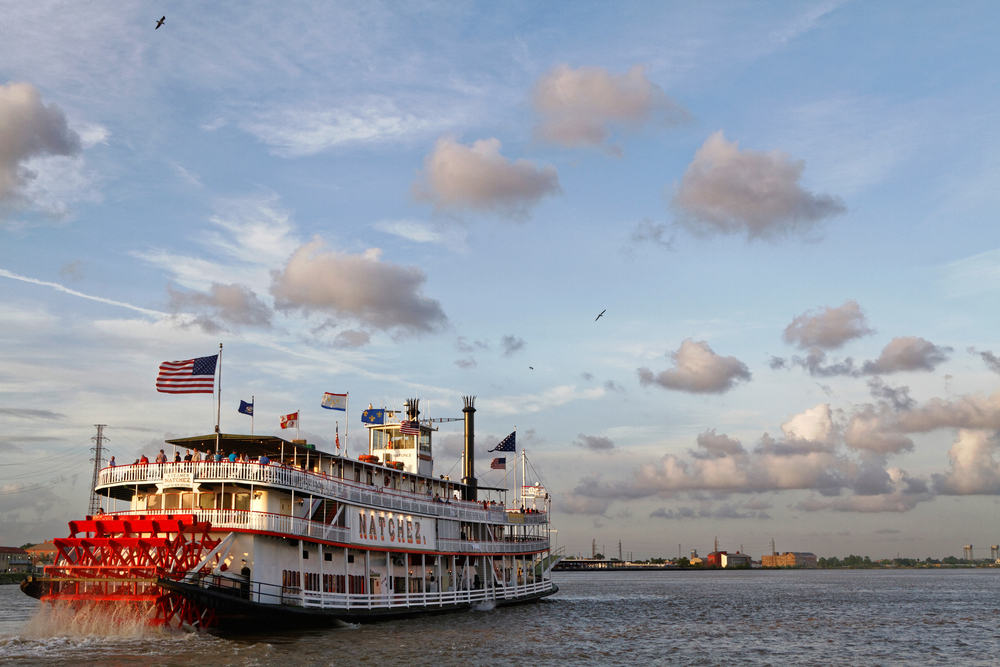 Pierre Jean Durieu / Shutterstock.com
Examine the Poverty Point World Heritage Site
To learn more about some of the first people to inhabit the land, one of the best things to do in Louisiana is to visit the Poverty Point World Heritage Site. Although named for a nearby plantation, this archeological site dates back to 18th century BC (aka over 3,000 years ago).
The prehistoric indigenous people who lived in the Lower Mississippi Valley left behind a 402-acre earthwork, including ridges and mounds. These C-shaped earthen ridges are divided into rows and columns, and at one point were five feet high. Were they foundations for settlements? A religious site?
The museum on-site provides historical and physical information about the mounds with both displays and a movie. When you're ready to explore, you can either drive or walk roughly two miles around the mounds. You can even climb to the top of the largest mound to further grasp the large scale of the place. (Note, some of the mound paths are steep and not wheelchair accessible.)
Visiting the Poverty Point World Heritage Site is one of the best things to do in Pioneer, LA, and is good for all ages!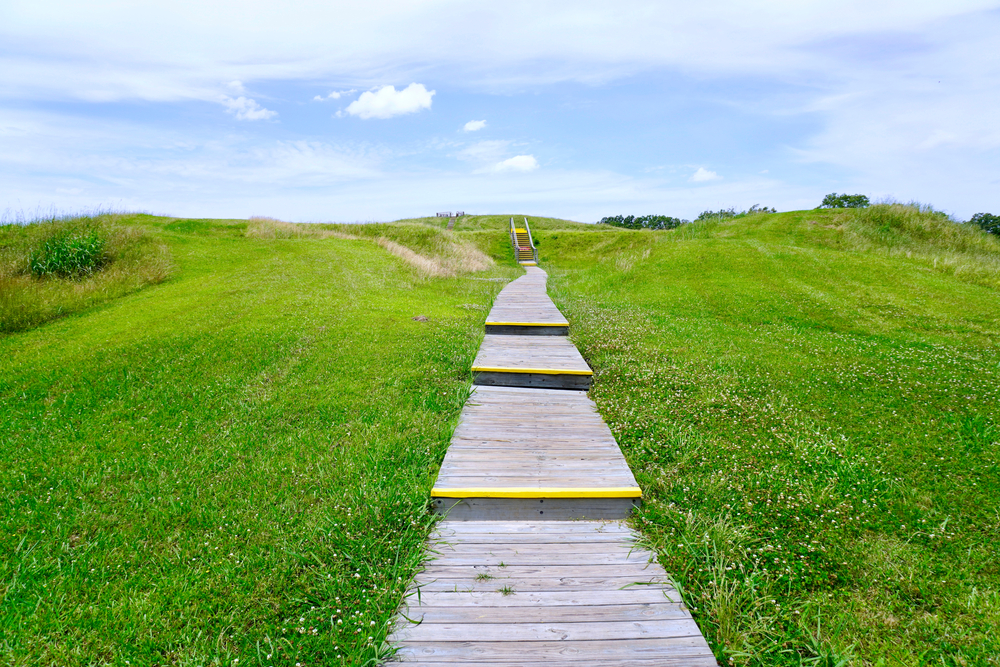 View the R.W. Norton Art Gallery
For art lovers, one of the best things to do in Louisiana is to visit the R.W. Norton Art Gallery. Located in Shreveport, this lovely museum features works of art by American and European artists, as well as a collection of rare books. It is turly one of the Best Things To Do In Shreveport!
The R.W. Norton Art Gallery holds more than 400 paintings in addition to sculptures and tapestries, spanning from the Renaissance to the Impressionists to today. Throughout the year they host seasonal special events such as "Yuletide: Christmas Favorites from the Norton". The gallery doesn't charge an admission fee to view the exhibits!
Nor do they charge to visit the beautiful botanical gardens. Surrounding the museum are 40 acres of grounds and gardens, where paths weave through outdoor sculptures, a stream, and blooming flowers. The azaleas are the star of the gardens, with over 100 native and hybrid types. Visiting the botanical gardens is one of the best things to do in Shreveport if you're looking for some peace and quiet.
Try Local Breweries in Hammond
Located an hour outside of New Orleans, the city of Hammond is has a number of excellent local breweries. Tourists and locals alike stop by for a pint, but also to see live music, grab food, or catch up on conversation. Visiting breweries is one of the best things to do in Louisiana if you want a low-key, local experience.
Gnarley Barley Brewery opened in 2014 and has since become a Hammond staple. With an open-air taproom, you'll be able to see the inner workings of their brewing. Gnarley Barley's brews include their versions of pilsner and IPA, but they also have fun special releases like "Imperial Peanut Butter Korova".
You'll have trouble picking what to try at Low Road Brewing as they keep 15-20 of their craft brews on tap in addition to guest taps. With their knowledgeable and friendly staff, Low Road makes you feel right at home.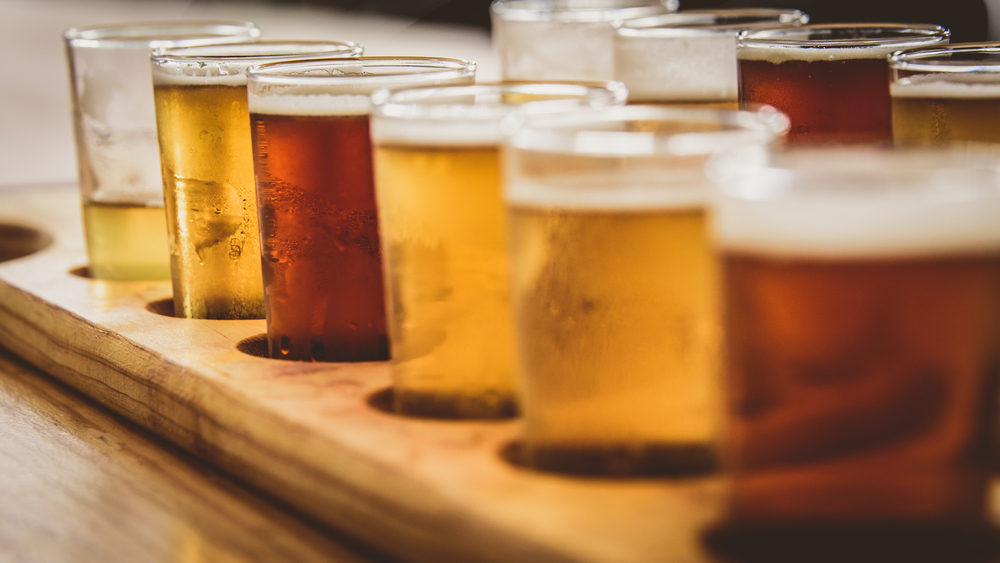 Play at Louisiana Children's Discovery Center
Those much younger than 21 years old (or those just young at heart) looking for things to do in Hammond will enjoy a visit to the Louisiana Children's Discovery Center. With hands-on exhibits that encourage problem-solving and imagination, it's one of the best things to do in Louisiana with kids.
The interactive exhibits at the Louisiana Children's Discovery Center are like visiting a tiny town. There is a "restaurant" where kids can pretend to cook and serve food, a "farm" where they can learn about cows and chickens, a "vet clinic" with stuffed animals, and even an ambulance display.
Other fun exhibits include a bubble station and a creation station filled with arts and crafts supplies.
One of the best things about the Louisiana Children's Discovery Center is that you can leave and come back the same day.
Take a Haunted Cemetery and City Tour
Did you know that New Orleans is one of the most haunted cities in the United States? It isn't surprising, as it's a city with roots in voodoo and slavery, and for all New Orlean's celebration of life, the ghosts don't seem to want to leave. Going on a ghost tour should definitely be on your Louisiana bucket list.
New Orleans is full of ghost tours, and it's a fun (and creepy) way to spend an evening. One of the best things to do in Louisiana is to learn about the lively (even in the afterlife) characters and grisly happenings of New Orleans.
Take part in a walking tour that explores the city cemeteries after dark or ride in a mule-drawn carriage through the city's most haunted neighborhoods. In addition to ghost, crime, and voodoo tours, there are vampire tours as well…if you're feeling brave!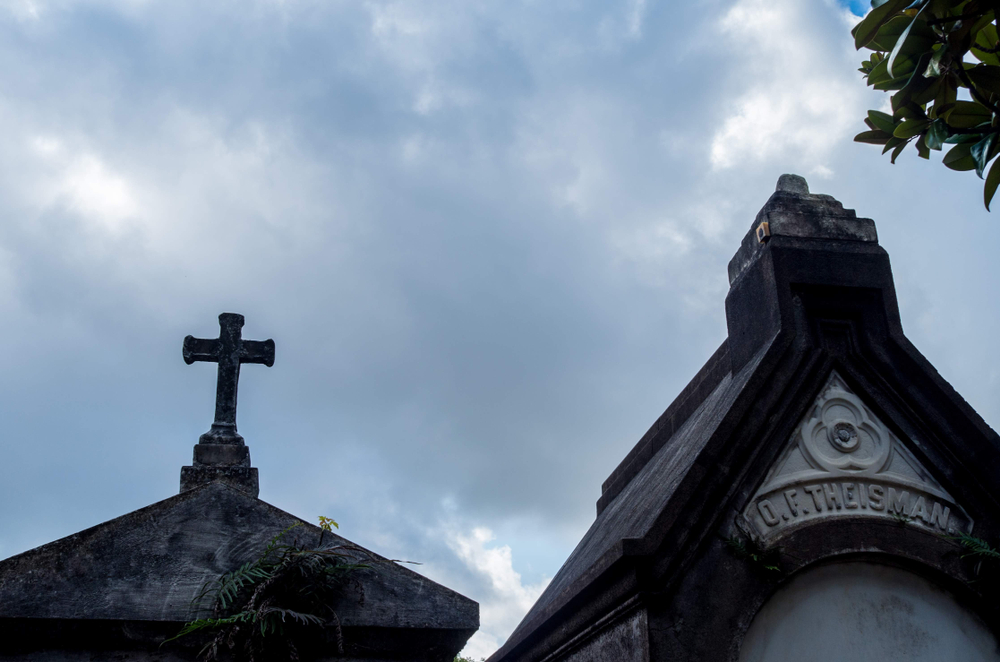 J.Robert Williams / Shutterstock.com
Walk the Louisiana State Arboretum
One of the best things to do in Louisiana is to take a stroll through its unique foliage. Located in Ville Platte, within Chicot State Park, it's one of the best things to do near Alexandria or Lafayette as it is about an hour's drive from both. The Louisiana State Arboretum provides easy walking trails and arbor education for all ages.
Stop in the Arboretum visitor center to learn about the many types of flora and fauna before you head out. Once outside, choose your path through 6 miles of trails as you walk through greenery, over wetlands, and under sycamores. You might even glimpse some four-legged friends as well, such as deer and foxes.
Established in 1961, the Louisiana State Arboretum was the first of its kind in the South. As a state preservation area, please remember to be respectful of your surroundings.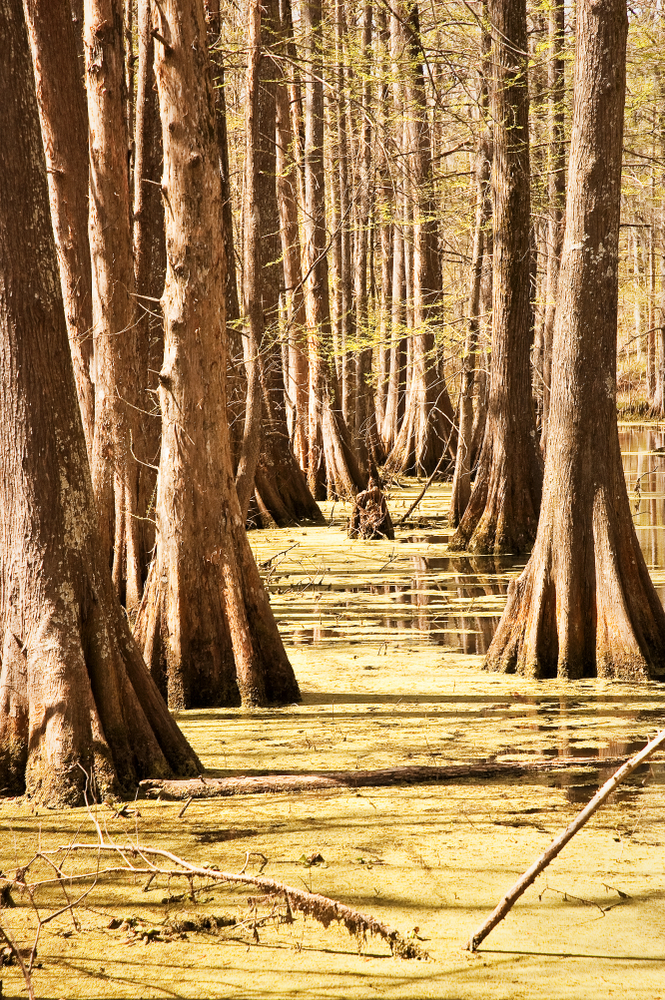 Shop at Kaffie-Frederick General Mercantile Store
For history buffs, one of the best things to do in Louisiana is to visit the state's oldest general store. The Kaffie-Frederick General Mercantile Store opened in Natchitoches in 1863 and has managed to survive the American Civil War, the Great Depression, WWI, and WWII!
The Kaffie brothers were Jewish-Prussian immigrants who began by selling good door-to-door. Little did they know that their storefront on Front Street would still be there today.
Now run by the third generation of Fredericks, the store has managed to stay relatively the same, even if the merchandise hasn't. Kaffie-Frederick even uses the same hand-cranked cash register, now over a hundred years old. Inside the store, you can find housewares, cookware, toys, and gifts.
Whether you're looking to buy anything or not, it's worth a stop into Kaffie-Frederick for the feeling of nostalgia.
Explore the Louisiana Art and Science Museum
Another of the best things to do in Baton Rouge is to visit the Louisiana Art and Science Museum. Located in a historic railroad depot right on the Mississippi River, the museum is now a great Louisiana attraction for all ages.
Permanent exhibits at the museum include an Ancient Egypt Gallery, with a mummy from the Ptolemaic period, and galleries exploring the solar system and universe. The Irene W. Pennington Planetarium is the "star" attraction at the museum and features sky shows and movies. Learn about the night sky and celestial events underneath a 60-foot dome.
For those looking for things to do in Louisana with kids, the museum has hands-on exhibits like "Discovery Depot" and "Science Station", where kids ages 7-12 will enjoy learning about sound, motion, and light.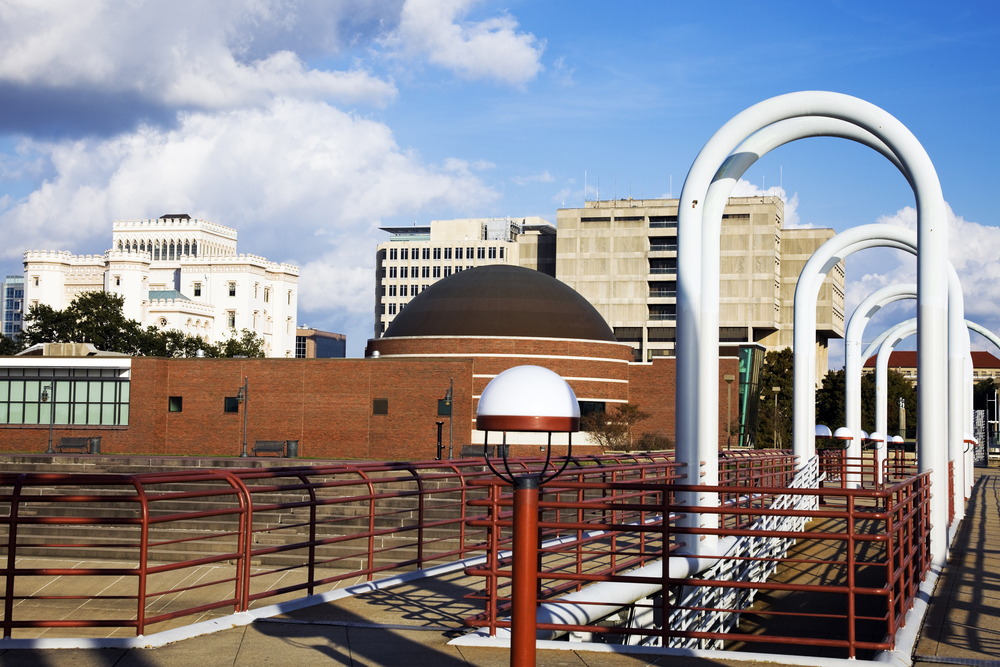 Have a Drink at the Carousel Bar & Lounge
There are so many interesting things to do in the French Quarter of New Orleans, but one of the most unique is grabbing a drink at the carousel bar! And yes, it really does rotate!
Located in the historic Hotel Monteleone, this stunning bar has been spinning since 1949. You'll sit in the same seats as literary greats of the past, like playwright Tennessee Williams who was a regular.
You do not have to be staying at the hotel to enjoy the Carousel Bar, but it does get busy in the evenings.
Not only is it pretty to look at and fun to ride, but the drinks are excellent as well! The Carousel Bar has an extensive cocktail list, as well as wine and beer. On Friday and Saturday evenings they have live music. If you are in New Orleans, add the Carousel Bar to your list of things to do in Louisiana.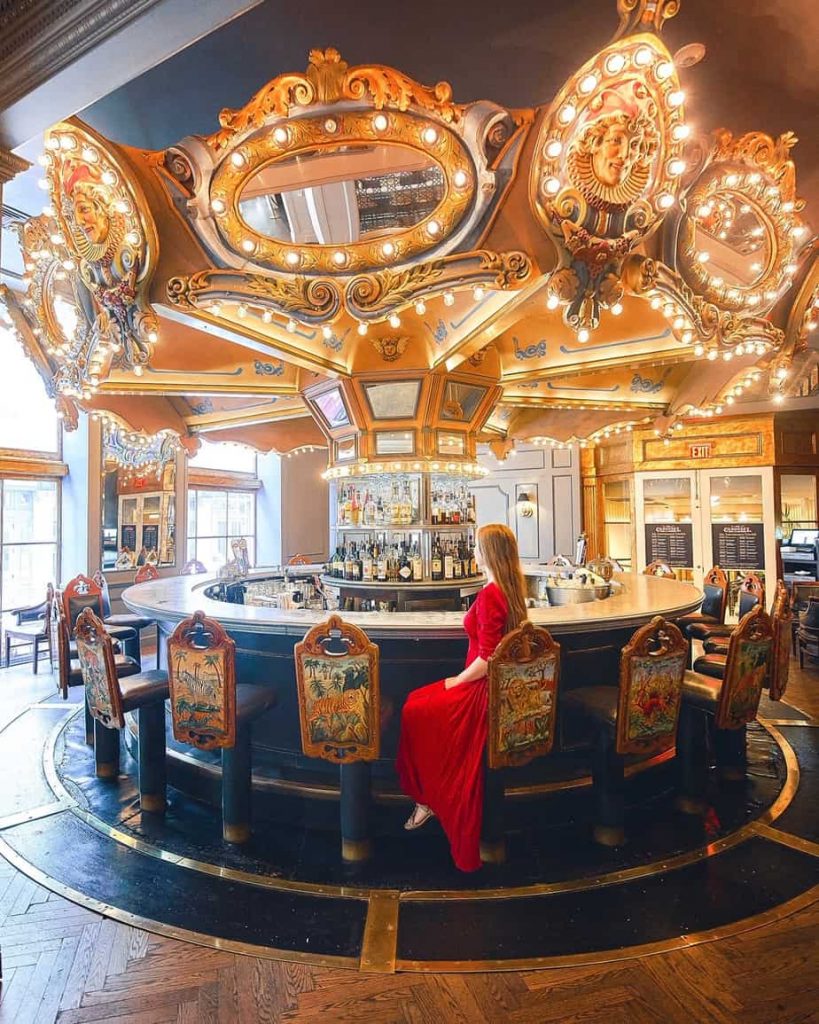 Traverse the Tammany Trace Trail
If you are a cyclist or just looking for a good hiking trail, one of the best things in Louisiana is to explore the Tammany Trace Trail. Once part of the Illinois Central Railroad, the tracks have been converted to a trail for both cycling and walking, as well as a parallel equestrian trail.
This 31-mile asphalt rail-to-trail conversion spans from a trailhead in Covington to Slidell, passing through Abita Springs, Mandeville, and Lacombe. Tammany Trace is open year-round, whether you want to go for a stroll, run, or bike ride.
The Trace also acts as a wildlife conservation corridor, connecting different greenspaces. You can observe natural habitats as you cross bridges built on original railroad trestles over streams and wetlands.
The trailhead in Covington is a point of interest in itself if you're looking for things to do in Covington. Looking like a railroad station, it has a clocktower, a bandstand, and a covered waiting platform. Restrooms are also located at each trailhead.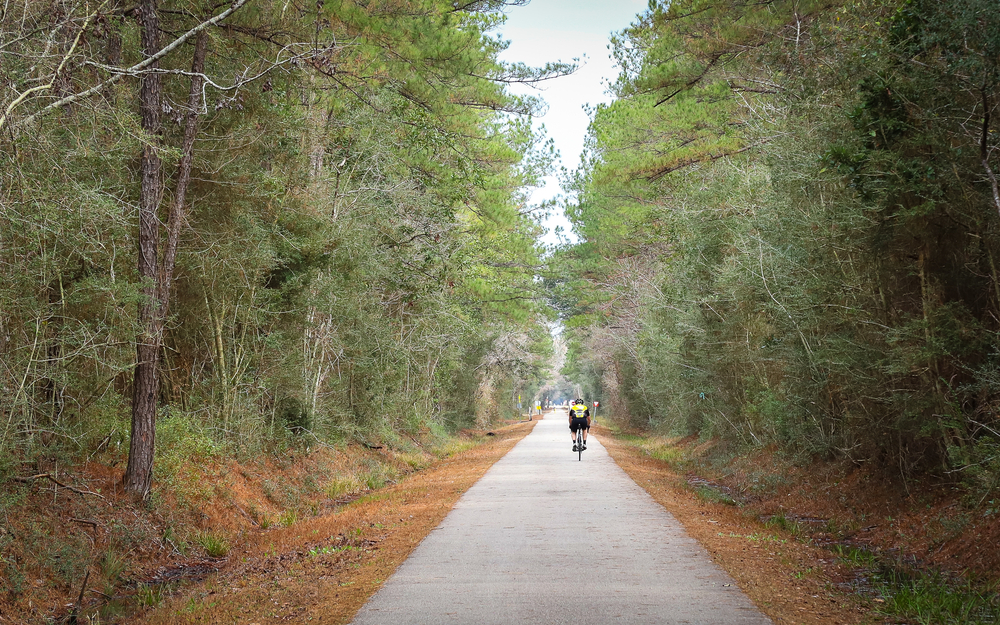 Wirestock Creators / Shutterstock.com
Go on a Swamp Tour
Going on a swamp tour absolutely has to be on your Louisiana bucket list. Swamps and bayous are such an intregal part of the state's history and culture that touring one is one of the best things you can do in Louisiana.
Enter a land of moss-covered cypress trees and alligator-filled waters where turtles sunbathe and herons take off from the reeds. Your knowledgeable guide captains you through the water and shares what they know about the local wildlife and natural history of the swamps.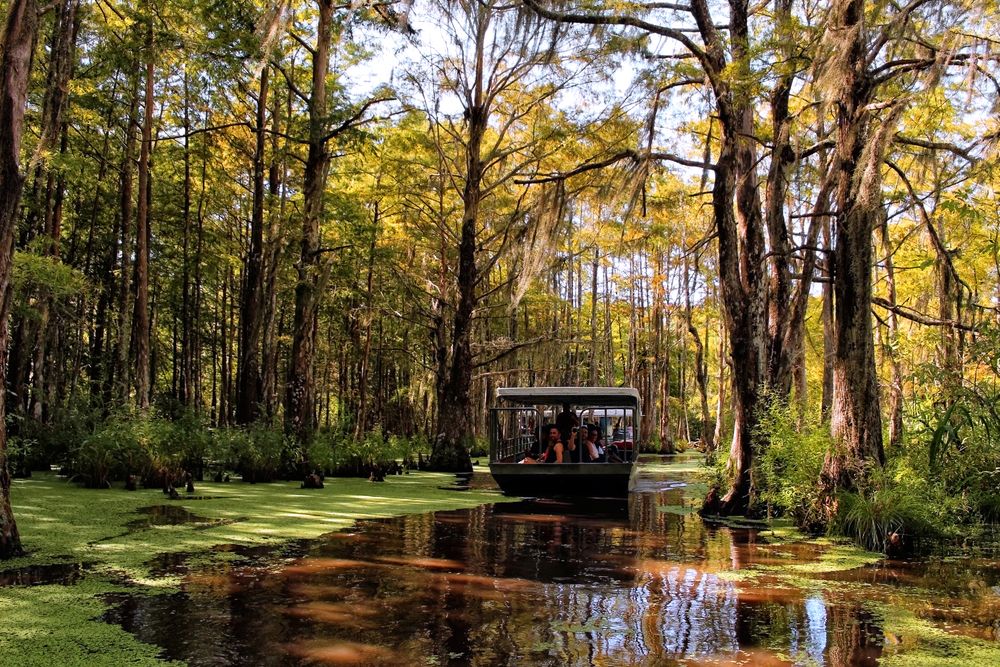 LB Houston / Shutterstock.com
Pay Respects at the National WWII Museum
America's official WWII Museum is located in downtown New Orleans, and it is perhaps one of the more somber things to do in Louisiana. However, the museum does an excellent job of explaining how the war came to be fought and how it was ended, so that future generations might not repeat it.
The National WWII Museum is spread throughout four buildings, each covering different aspects of the war. Building 1, the Louisiana Memorial Pavilion, focuses on the Home Front and includes the museum's original D-Day exhibit. Building 2, the Solomon Victory Theater, shows a war story in a 4D experience. Building 3, Campaigns of Courage, takes you through key settings in both Europe and the Pacific. Lastly, Building 4, the Hall of Democracy, highlights the museum's outreach initiatives.
That said, the WWII museum is large, so you can either take a day to see as much as possible or just pick which buildings sound most interesting.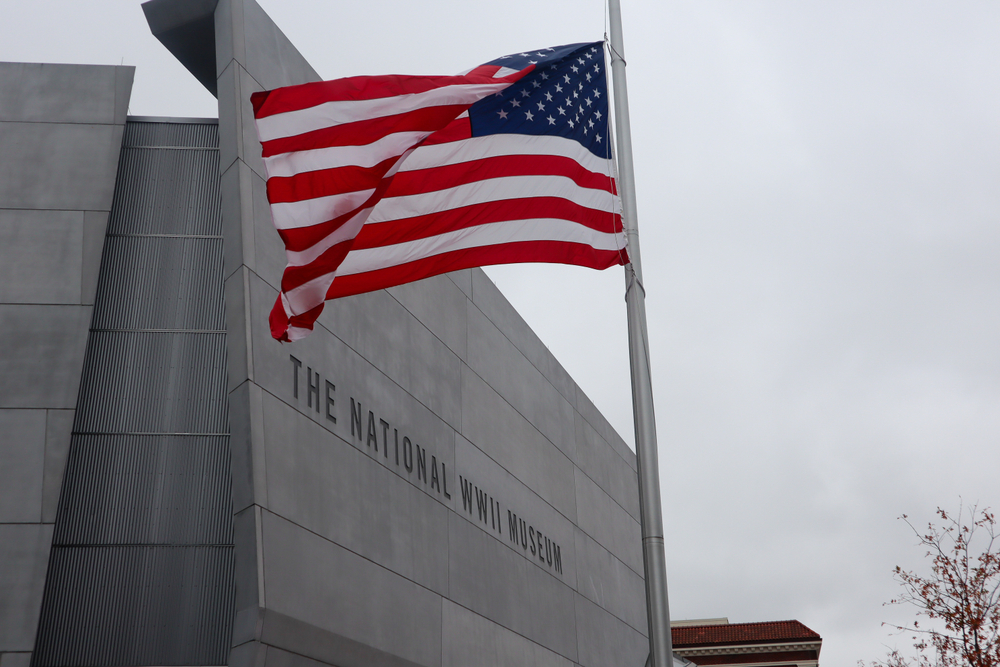 Hannah Rudd / Shutterstock.com
Go Back in Time at Vermilionville Historic Village
Feel like you've stepped into the late 18th century at Vermilionville. This living history museum is one of the best things to do in Louisiana to learn about what life was like in a bayou village. At Vermilionville you can learn about the different cultures of Acadian, Creole, Native American, and African people and how those cultures blended into the 19th century.
Vermilionville features historic houses and costumed guides and artisans. Watch as people demonstrate spinning wheels and wood carving. Listen to an Avogal storyteller and tap your toes to a Creole fiddle.
There is live music on the weekends and even dance lessons if you want to join in the weekly Sunday dance. There's also a cooking school as well as a restaurant, La Cusine de Maman, that serves authentic soul food.
Visiting Vermilionville is one of the most unique things to do in Lafayette. (In fact, Lafayette used to be called Vermilionville!)
Relax at the Rip Van Winkle Gardens
If you're looking for stunning grounds and historic buildings, the Rip Van Winkle Gardens is one of the best things to do in Louisiana. Located in New Iberia, the Joseph Jefferson Mansion was built in 1870 and sits on 20 acres of land. For a small fee, you can visit both the mansion and the gardens.
Joseph Jefferson was an American actor who had played the character of Rip Van Winkle (who famously falls asleep for 20 years) on stage over 4,500 times. He originally bought the land for hunting and fishing, and soon built what is now called the Joseph Jefferson Mansion on Jefferson Island.
Jefferson Island is home to 200 species of birds (including peacocks) as well as semi-tropical flowers and oak trees that are hundreds of years old. Stroll the 15 acres of peaceful gardens…but be careful not to fall asleep!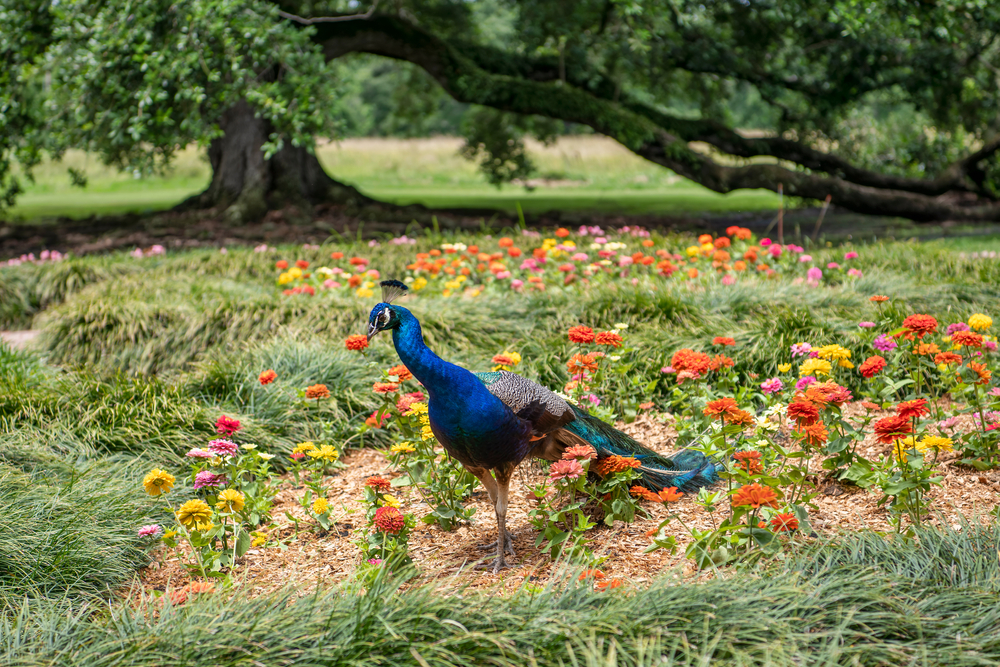 We hope you enjoyed this ultimate bucket list of things to do in Louisiana! Each area is unique, so definitely venture to more than just New Orleans. You'll make some lasting Louisiana memories!
25 Best Places to Visit in Louisiana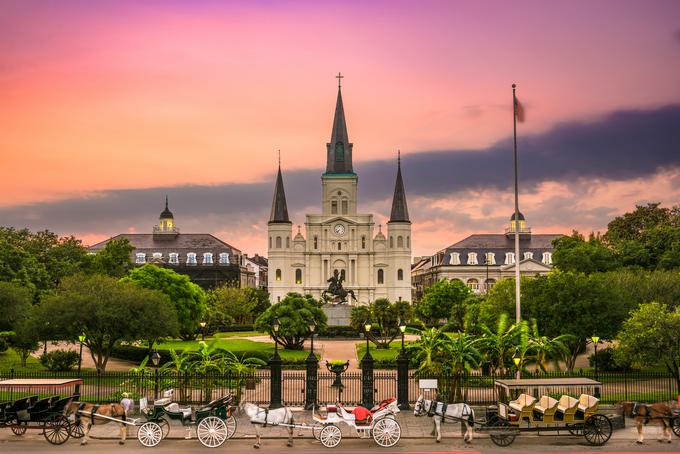 Louisiana is diverse and beautiful. The southern half of the state along the Gulf of Mexico is a wild and unique land of lakes, swamps, bayou life and alligators. The northern part of the state is comprised of prairies and farmland. The largest city, New Orleans, is famous around the world for its Mardi Gras festival and colonial-era French Quarter as well as for being a destination for world-class jazz music and uniquely regional Cajun and creole food.
We recommend that you call the attractions and restaurants ahead of your visit to confirm current opening times.
1. New Orleans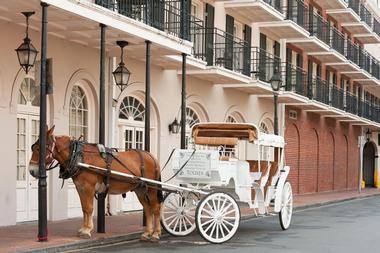 New Orleans is located on the Mississippi River near the Gulf of Mexico. Nicknamed the Big Easy, the city is well known as a nightlife destination. Partiers from around the nation flock to this party haven. The city has a vibrant history in the performing arts and a robust live music scene. Culturally and historically, New Orleans has been a melting pot of several cultures, including African, European, American, and French.
The world-famous Mardi Gras festival happens annually in late-winter and is known for wild, costumed parades and round-the-clock parties. Some of the most popular tourist attractions include the French Quarter, Bourbon Street, the National WWII Museum, and Jackson Square. Things to Do in New Orleans
Fun day trip ideas: Getaways in California, East Coast beaches, NC quick trip, Romantic weekend getaways — You are reading "25 Best Places to Visit in Louisiana" Back to Top
2. Baton Rouge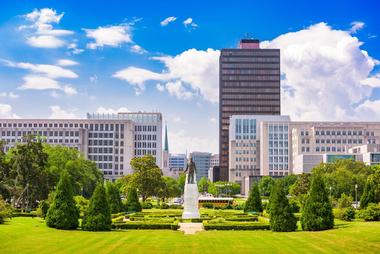 Baton Rouge is the capital city of Louisiana and the state's second largest city. Visitors can tour both the current, working capitol building as well as the former capitol building, which now operates as a museum. Visitors can also tour the USS Kidd, a retired Navy destroyer.
Baton Rouge also features several other museums and historic sites such as the Baton Rouge Gallery, the Magnolia Mound Plantation House, and the LSU Rural Life Museum, which tells the story of life in 19th century Louisiana. Family fun activities include a water park called Blue Bayou and Dixie Landin' and the Baton Rouge Zoo. Atchafalaya Basin, the largest swamp in the United States, is located nearby and offers many recreational opportunities. Things to Do in Baton Rouge
Things to do near me today: Getaways from Seattle, NC day trips, FL, Near Atlanta, AL — You are reading "25 Best Places to Visit in Louisiana" Back to Top
3. Lafayette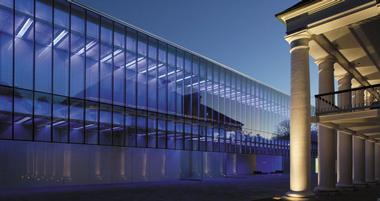 Lafayette is a city on the Vermillion River in southwestern Louisiana. The city is located in the center of Acadiana, an area with a high concentration of Cajun and Creole culture. Acadian Village provides perhaps the best opportunity to immerse yourself in the local culture.
It is a reconstructed Cajun community that shows authentic furnishings and reconstructed authentic homes and buildings from nearby bayou communities. Other interesting cultural attractions include the Alexandre Mouton House Museum, the Lafayette Science Museum, and the Paul and Lulu Hilliard University Art Museum. Lafayette is also home to the Cajundome and Cajun Field sports and entertainment venues. Things to Do in Lafayette
Our experts' top picks for a long weekend getaway: CO, From San Diego, VA, OH, WI, MI, IL, IL Places, VA, San Diego, TX — You are reading "25 Best Places to Visit in Louisiana" Back to Top
4. Monroe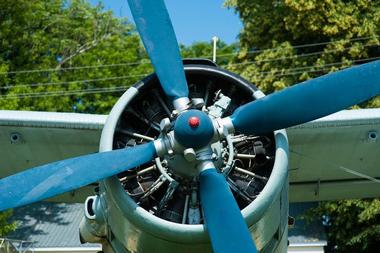 The twin cities of Monroe and West Monroe are educational, economic, and medical hubs in the northeastern part of Louisiana. Monroe is well known among aviation enthusiasts as the birthplace for the legacy carrier Delta Airlines. The Chennault Aviation and Military Museum educates visitors about the military career of General Claire Chennault as well as other regional and national military and aviation history.
There are many local restaurants, unique shops, and neighborhood taverns. The Louisiana Purchase Gardens and Zoo as well as the Biedenharn Museum and Gardens attract visitors from all over the state and country and are especially popular with families.
More places we like: NC beaches, Ft Lauderdale, Day trips from NYC, From Chicago, PA, CT, CA, Hilton Head, Castles in Texas, GA beaches — You are reading "25 Best Places to Visit in Louisiana this Weekend with Friends" Back to Top
5. Lake Charles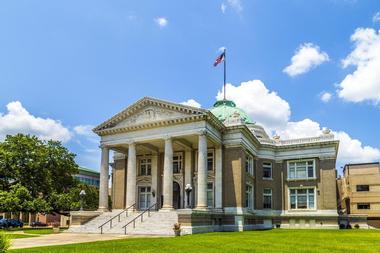 Lake Charles, a town in southwestern Louisiana, is popular for it's gambling opportunities, and it is home to four casino properties as well as a racetrack. Once you have had your fill of blackjack and slots, there are plenty of other amusements and attractions nearby. The area is rich in Cajun culture, music, and food. The Louisiana's Outback on the Creole Nature Trail All-American Road is a popular way to experience a bit of Cajun cultural flavor.
The Trail offers over 26 miles of natural, undeveloped beaches, fishing, crabbing, and opportunities to explore the marshlands. Exploring this area gives you a chance to encounter wildlife, including alligators. Several tour companies take visitors on guided fishing trips, paddle boarding, or kayaking on nearby Prien Lake or Calcasieu River. Things to Do in Lake Charles
Expert opinion: Where should I go this weekend for fun? FL, CA, Myrtle Beach, OR, New England weekend, Charlotte, Williamsburg, LA, PA — You are reading "25 Best Places to Visit in Louisiana this Weekend" Back to Top
6. Houma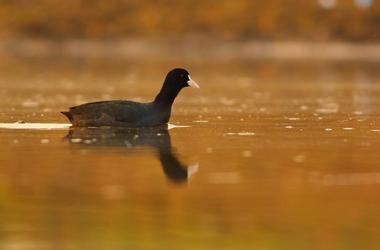 Houma is a popular cultural and outdoor recreation destination. The town is one of only 50 places worldwide that offers GeoTours. The areas include more than 50 geocache locations for visitors to find. Other tour experiences in Houma highlight the area's swamps and wetlands as well as Cajun culture, local plantations, and other historic sites.
Tour companies offer tours by land, water, and air, providing a wide range of experiences. Visitors can also charter a fishing trip, visit a local swimming hole, or play a round of golf. The food and culture of the area offer an opportunity to experience Cajun life. The town boasts several popular events and festivals throughout the year, which of course includes Mardi Gras.
Top Rated: Last minute places for couples: Southwest, New England, TN, KS, NY, From Houston, From Palm Springs, From Chattanooga, From Detroit, NJ — You are reading "25 Best Places to Visit in Louisiana" Back to Top
7. Bossier City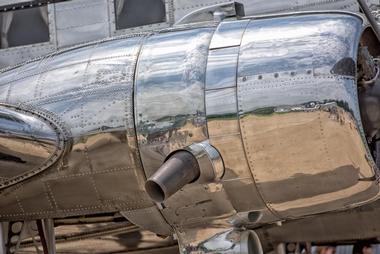 Bossier City is located just across the river from Shreveport. Many visitors cross the river to visit the Horseshoe Bossier City casino resort, which features a wide range of casino gambling options as well as world-class dining and a swimming pool.
Located inside Barksdale Air Force Base, the 8th Air Force Museum displays vintage aircraft as well as several exhibits related to the history of the Air Force. Nearby Red River National Wildlife Refuge offers ample opportunities to relax and enjoy the outdoors. The refuge features an area of conserved nature as well as an interpretive visitor center. Popular activities at the refuge include hiking, fishing, wildlife viewing, and birding.
Affordable things to see near me, must-visit beaches: OK, Small Town, AL, MI, FL, From Nashville, ND — You are reading "25 Best Places to Visit in Louisiana" Back to Top
8. Alexandria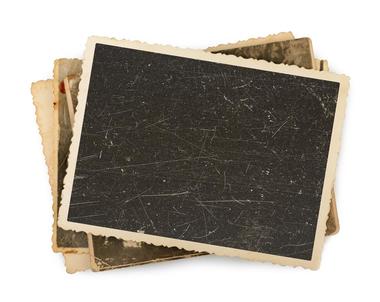 The town of Alexandria is located on the south banks of the Red River in central Louisiana. It is home to several cultural attractions, including the Arna Bontemps African American Museum. The museum is the birthplace of Arna Bontemps, which exists as a home museum displaying the works of Mr. Arna Bontemps as well as historical photographs and other artifacts.
The Louisiana History Museum is also located in Alexandria and features interesting displays related to local and state history. Families with children and animal lovers should make sure to visit the Alexandria Zoological Park, which is home to many species of wildlife in free-roaming, naturalistic habitats.
9. Louisiana Destinations: Shreveport
Shreveport is the third largest city in the state of Louisiana located near the Red River. The city offers several interesting cultural and recreational activities. The R.W. Norton Art Gallery is a museum that features American and European Art from several decades. Visitors can also check out a concert or musical performance at the Shreveport Municipal Memorial Auditorium or a hockey game or concert at the multi-purpose Hirsch Memorial Coliseum.
The historic Holy Trinity Catholic Church is a Romanesque Revival cathedral located in Shreveport, and it is a beautiful example of historic architecture. Strolling the riverfront shops or the large Louisiana Boardwalk Outlets makes Shreveport the perfect shopping destination.
10. Jackson Square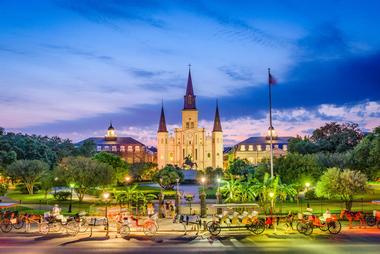 Jackson Square is a popular historic park in New Orleans' French Quarter. The park is famously known as the site where Louisiana was made a territory of the United States in the Louisiana Purchase. The park is named after Andrew Jackson who was a hero in the Battle of New Orleans and is immortalized by a statue in the park.
The park is surrounded on nearly all sides by historic buildings such as the Saint Louis Cathedral, the Presbytere and Cabildo (which house Louisiana State Museums) and the Upper and Lower Pontalba Apartments, the oldest apartment buildings in the United States. The ground floor of the apartments is home to retail shops, restaurants, and galleries. Jackson Square has been home to an open-air artist colony for more than 50 years. Local artists display their works on the iron fence that surrounds the square.
700 Decatur Street, New Orleans, LA 70116, Phone: 504-658-3200
11. Garden District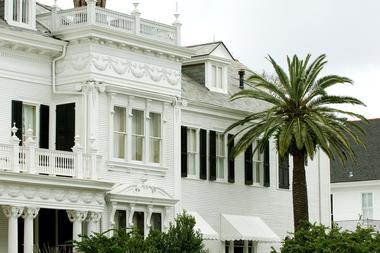 The Garden District is a historic neighborhood in the city of New Orleans. The neighborhood preserves one of the best collections of historic homes and mansions in the Southern United States. Historically, the area was once home to a number of plantations as well as to wealthy Americans.
Although the district gets its name from the large gardens that used to surround the homes, many of the lots were subdivided later on, and many of the gardens replaced with Victorian homes. Some neighborhood landmarks include the George Washington Cable House, the Ashe Sfard synagogue, and the Commander's Place, which is one of the most famous restaurants in New Orleans.
12. Audubon Park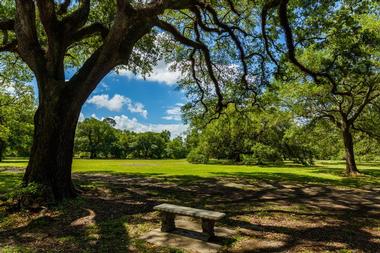 Audubon Park is a popular public park in historic uptown New Orleans. The park is a favorite recreational spot among locals and visitors alike. It features a 1.8-mile jogging path lined with gorgeous, ancient oak trees providing shade as well as a relaxing atmosphere. The park features a lagoon, riding stables, picnic shelters, and playgrounds.
There are several sports facilities on the grounds, including tennis courts and soccer fields. Audubon Park is also home to the Whitney Young Pool, the Audubon Golf Club, and the Audubon Clubhouse Cafe. Special holiday and seasonal events and activities are scheduled throughout the year.
6500 Magazine Street, New Orleans, LA 70118, Phone: 504-861-2537
13. Louisiana Attractions: Cypress Island Preserve
Located between Breaux Bridge and Lafayette, Cypress Island Preserve protects over 9500 acres of ecologically important cypress-tupelo swamp as well as hardwood forest. Many reptiles and amphibians call the preserve home, including the American Alligator. The park is also a popular destination for bird watching, as a variety of birds (including many large wading birds) inhabit the area, in part due to the wading bird rookery located on the grounds.
Cypress Island features a volunteer-ran Visitor Center with interpretive exhibits and park information. Nearby picnic pavilions provide visitors with a pleasant and beautiful place to have a meal. A walking trail starts near the levee and is available for trail walks unless it is nesting season for alligators.
1264 Prairie Highway, St. Martinville, LA 70582, Phone: 337-342-2475
14. Jean Lafitte National Historical Park and Preserve
Jean Lafitte National Historical Park and Preserve is made up of six sites spread throughout southern Louisiana. Each of the park's sites has a unique emphasis, but all tell the story of the history and cultural and natural heritage of southern Louisiana. The Barataria Preserve site is a 23,000-acre wetland with an onsite visitor center featuring interactive exhibits.
The park has three sites in Acadiana: the Acadian Cultural Center, Prairie Acadian Cultural Center, and Wetlands Acadian Cultural Center. These Acadiana sites interpret and preserve significant examples of Cajun and Creole culture. The Chalmette Battlefield and National Cemetery Site and French Quarter Visitor Center in New Orleans round out the list of sites.
419 Decatur Street, New Orleans, LA 70130, Phone: 504-589-3882
15. Louis Armstrong Park
Louis Armstrong Park is a 32-acre public park in New Orleans' Treme neighborhood and is located just across the street from the French Quarter.The park contains several cultural highlights, including the New Orleans Municipal Auditorium and the Mahalia Jackson Theater for the Performing Arts as well as several buildings that are part of the New Orleans Jazz National Historical Park.
Historic Congo Square is also located on the grounds and is famous for its role in African American music. Louis Armstrong Park was the location of the first New Orleans Jazz and Heritage Festival and was named after renowned jazz musician Louis Armstrong.
701 North Rampart Street, New Orleans, LA 70116, Phone: 504-658-3200
Near me on a budget: Plattsburgh, Washington islands, La Jolla, Connecticut resorts, Wisconsin, Beaches near Boston — You are reading "25 Best Places to Visit in Louisiana" Back to Top or Amazing things to do around me
16. Louisiana Attractions: Lafreniere Park
Lafreniere Park is the largest public park in the town of Metairie and is a great place to relax. The park features several water elements, including a small island with a pavilion as well as streams and fountains. A two-mile walking trail circles the park and is open for pedestrian access. The path features parking and stretching gyms at several locations around the circuit.
Two large, enclosed playgrounds provide entertainment for small children and include benches and tables for parents to relax while the children play. Several sports and multi-purpose fields are part of the park, including five soccer fields and two baseball diamonds. Some of the wildlife that can be spotted in the park include birds, turtles, raccoons, squirrels, rabbits, and nutria.
3000 Downs Blvd., Metairie, LA 70003, Phone: 504-838-4389
17. Prien Lake Park
Prien Lake Park is a park on the eastern side of Prien Lake overlooking Indian Bay. The park features a variety of activities that are perfect for families. The green spaces, trees, fountains, and streams provide ample opportunities for relaxation and recreation.
For visitors who would like to bring a meal to partake in during their visit, the park offers pavilions and picnic areas. Several walking and jogging trails provide the perfect place to burn off a few calories after your picnic meal. In addition to traditional playgrounds, Prien Lake Park features a "Sprayground" water park. The park boasts scenic views of Prien Lake as well as the I-210 bridge, and it is especially stunning at sunset.
3100-4150 West Prien Lake Road, Lake Charles, LA 70605, Phone: 337-477-5950
18. Woldenberg Riverfront Park
Woldenberg Riverfront Park is a public park in New Orlean's central business district. The park is located on the banks of the Mississippi River and provides a good place for watching the many ships floating up and down the river. The park features plenty of grassy space for picnics as well as multi-use trails for biking, walking, or jogging.
The park features wide, handicapped accessible brick walkways that pass through meticulous landscaping and public art displays. Several events take place within the park grounds throughout the year, including the main stages for the French Quarter Festival. Several smaller concerts as well as somewhat regular street performers can be found at the park at various times.
19. Fontainebleau State Park
Located just a short drive across the Lake Pontchartrain Causeway Bridge from New Orleans, Fontainebleau State Park offers an enjoyable escape from the city. The state park features sandy beaches perfect for sunbathers and a converted railroad track that has been turned into a multi-use trail. The trail is popular among hikers, cyclists, and inline skaters.
The park features an interpretive nature trail with signs along the path identifying many of the plants and trees. The park and the nearby lake provide habitat for more than 400 species of birds, making Fontainebleau State Park the perfect place to take up bird watching. There are also several waterfront cabins available for rent.
62883 LA-1089, Mandeville, LA 70471, Phone: 985-624-4443
20. Black Bayou Lake National Wildlife Refuge
Black Bayou Lake National Wildlife Refuge is a city owned lake surrounded with protected cypress and tupelo forests as well as swamps. The wildlife refuge is home to a variety of wildlife, including alligators, ducks, tree frogs, snakes, red-eared sliders, coyotes, skunks, and white-tailed deer.
The refuge is home to several fisheries and provides habitats for many migratory birds as well as the wildlife that lives within the refuge grounds. Visits to the refuge should begin at the visitor center, which is located in a restored planter's house within the Black Bayou Lake Environmental Education Center. The center features hands-on exhibits, a 1-mile long nature trail, boat dock, amphitheater, and several wildlife viewing areas.
480 Richland Place, Monroe, LA 71203, Phone: 318-387-1114
21. Louisiana Attractions: Atchafalaya Basin
Atchafalaya Basin, located in south-central Louisiana, contains the largest wetland and swamp in the United States. The basin is most well known for the 260,000 acres of iconic cypress-tupelo swamps. It is a land of bayous, bald cypress swamps, marshes, and brackish waters that join with the ocean in the Gulf of Mexico.
The sparsely inhabited wilderness floods frequently and is accessible by only a few roads that follow the tops of the levees, including Interstate 10. The threatened Louisiana Black Bear calls the basin's forest home. The Atchafalaya National Wildlife Refuge was established to protect the habitat of several endangered and threatened wildlife species, which include alligators, waterfowl, and other migratory birds.
22. Avery Island
Avery Island is a natural paradise and island that is most famously known as the source of Tabasco sauce. The 10-stop, self-guided Tabasco tour guides visitors through the Tabasco museum, the factory building, barrel warehouse, and several other stops before concluding at the restaurant and country store. Visitors to the factory can also take time to enjoy the beautiful island home of the company.
The island is inhabited by a variety of animal and plant species from all over the world. Bird City is home to several exotic birds, most notably egrets, which were moved to the island to protect them. Many exotic plants form the Jungle Gardens including azaleas, Japanese camellias, and Egyptian papyrus sedge among others. It is also possible to spot alligators and deer on the island.
Avery Island, LA 70513, Phone: 800-634-9599
Romantic resorts & ideas: WA, AL, College towns, MI — You are reading "25 Best Places to Visit in Louisiana" Back to Top
23. Venice
Venice is a prime destination for an outdoor adventure, especially if you are looking for a fishing excursion. Venice is located in southeastern Louisiana near the spot where the Mighty Mississippi empties into the Gulf of Mexico. The city is the launching point for some of the best chartered fishing trips in the United States. A wide variety of chartered boats and guide services are available in Venice.
These companies offer a number of trips where informative guides can take you to the right places to increase your chances of landing a big catch. Whether you are looking to land a record-setting fish or simply hoping to spend a day on the water and bring home some fish for the freezer, Venice has the fishing experience that you are looking for.
24. Bayou Sauvage National Wildlife Refuge
Bayou Sauvage National Wildlife Refuge is the largest urban wildlife refuge in the US made up of 23,000 acres within the city limits of New Orleans. The park is mostly marshland comprised of fresh and brackish waters leading to an interesting collection of wildlife calling the refuge home. The refuge's swamps are home to a large wading bird rookery, and tens of thousands of water birds spend the winter within the grounds.
Brown Pelicans and Bald Eagles are among the threatened and endangered species you can spot here. Other wildlife includes marsh rabbits, alligators and other reptiles, birds, amphibians, and small mammals. The park is open during daylight hours for recreational use such as hiking, paddling, and picnicking.
61389 Highway 434, Lacombe, LA 70445, Phone: 985-882-2000
25. Kisatchie National Forest
Kisatchie National Forest is the only National Forest in the state of Louisiana, and it several species of trees and plants, including wild orchids and several carnivorous plants. More than 155 species of birds winter or breed in the forest, and many other animals call the area home. Several rare animals that can be found within the forest boundaries are the Louisiana pine snake, the red-cockaded woodpecker, and the Louisiana black bear.
The more than 600 thousand acres of the Kisatchie National Forest is available to the public for recreational use. Popular activities include bird watching, backpacking, camping, photography, hiking, fishing, hunting, horseback riding, and canoeing. The forest includes more than forty developed recreation sites and over 100 miles of multi-use trails that are popular among hikers, mountain bikers, and horseback riders.
229 Dogwood Park Road, Provencal, LA 71468, Phone: 318-472-1840
25 Best Places to Visit in Louisiana
, Photo: Courtesy of Natalia Bratslavsky – Fotolia.com , Photo: Courtesy of SeanPavonePhoto – Fotolia.com , Photo: Courtesy of Lafayette CVB , Photo: Courtesy of timonko – Fotolia.com , Photo: Courtesy of Jo¨rg Hackemann – Fotolia.com , Photo: Courtesy of tahir – Fotolia.com , Photo: Courtesy of Andrea Izzotti – Fotolia.com , Photo: Courtesy of azure – Fotolia.com , Photo: Courtesy of SeanPavonePhoto – Fotolia.com , Photo: Jackson Square , Photo: Courtesy of Natalia Bratslavsky – Fotolia.com , Photo: Courtesy of Fotoluminate LLC – Fotolia.com , Photo: Courtesy of milkare – Fotolia , Photo: Courtesy of Kirubeshwaran – Fotolia.com , Photo: Courtesy of GIBLEHO – Fotolia.com , Photo: Lafreniere Park , Photo: Prien Lake Park , Photo: Courtesy of jovannig – Fotolia.com , Photo: Courtesy of PixAchi – Fotolia , Photo: Black Bayou Lake National Wildlife Refuge , Photo: Courtesy of Zack Frank – Fotolia.com , Photo: Courtesy of alissala – Fotolia.com , Photo: Courtesy of Wirepec – Fotolia.com , Photo: Courtesy of Joze Potrebujes – Fotolia.com , Photo: Courtesy of Kirk – Fotolia.com
Cover Photo: Courtesy of SeanPavonePhoto – Fotolia.com
You are reading "25 Best Places to Visit in Louisiana " Back to Top
10 Best Places to Visit in Louisiana
Louisiana, in the Southern United States, is an electric cultural explosion. Cajun, Creole and American Southern accents, cuisine and heritage mingle together in one scenic destination. Swamps, French colonial architecture, charming villages and historic plantations are all found within the borders of Louisiana.
New Orleans is the most-visited destination in the state, and it is certainly a worthy destination. An overview of the best places to visit in Louisiana:
10. Grand Isle [SEE MAP]
Billy Metcalf Photography / Flickr
Where the Barataria Bay meets the Gulf of Mexico, there is a barrier island known as Grand Isle. On that isle, the main town goes by the very same name. The town of Grand Isle is only 100 miles south of New Orleans, but it has a distinctly different atmosphere.
Despite taking a beating from hurricanes and disasters like the BP Gulf oil spill, this beach village retains charm and character. The Grand Isle State Park overlooks the Gulf of Mexico, and swimming, canoeing and fishing are all popular pastimes.
In the summer, fishing rodeos bring the local community together and provide ample fresh fish for regional restaurants. Fishing charters are common, and they are the best way to snag a great catch in Grand Isle.
9. Avery Island [SEE MAP]
Shawn Harquail / Flickr
Located in Iberia Parish, just minutes from Vermilion Bay, is Avery Island. Despite the name, Avery Island is inland, and it is actually a salt dome. Most people know Avery Island because it is home to a seriously spicy condiment: Tabasco sauce! The Tabasco factory is the biggest attraction in the area, and the guided tours are fascinating.
The Tabasco brand is more than just a factory on Avery Island, however. Tabasco also owns botanical gardens and a bird sanctuary. Exploring the grounds is a wonderful foray into local wildlife, and it is a must-do activity on Avery Island.
8. Breaux Bridge [SEE MAP]
Tom Head / Flickr
Just outside of Lafayette is the small parish town of Breaux Bridge. This charming destination is sometimes known as the gateway to Cajun culture, and it is definitely a fantastic introduction to the heritage, cuisine and history of Southern Louisiana.
Most importantly, Breaux Bridge is the crawfish capital of the world. Every May, thousands flock to the area for the Breaux Bridge Crawfish Festival. Lively Zydeco music will make you want to join the locals and dance in the streets, and there is no shortage of delicious fresh crawfish to go around.
7. Natchitoches [SEE MAP]
The oldest settlement in Louisiana is Natchitoches, which boasts plenty of French and Spanish colonial architecture. Founded at the beginning of the 18th century as a French settlement, Natchitoches is now known for its historic district.
A brick street along Cane River Lake is the perfect place to set off on a walking tour, spotting charming colonial homes and more than a few bed and breakfasts offering quaint accommodation and afternoon teas. History lovers can't miss the Fort Saint Jean Baptiste, an original 18th century fort that offers reenactments of military manoeuvres as well as ordinary colonial life.
6. Laura Plantation [SEE MAP]
Michael McCarthy / Flickr
Right on the banks of the Mississippi River is the Laura Plantation. This Creole plantation thrived in the early 19th century, when it was better known as the Duparc Plantation. Before the Civil War, the plantation grew and harvested sugar cane.
Six slave cabins remain on the property, highlighting this troubling part of American history. Among these slave cabins the origins of the Br'er Rabbit stories were collected, many of them rooted in West African legend. Much of the plantation's architecture has been restored, which means that a guided tour is truly like stepping back in time.
5. Baton Rouge [SEE MAP]
Sean Davis / Flickr
New Orleans might be the most popular place to visit in Louisiana, but Baton Rouge is the state's historic capital. Louisiana State University, or LSU, is a big attraction in the city, and the 100-year-old campus is a thing of beauty.
Sports stadiums, Indian mounds, the Greek amphitheater and several lakes open for recreation are just some of the reasons to spend a day on the LSU campus. The Art Deco Louisiana State Capitol is a stunning structure, but many locals argue that the Old State Capitol from the 19th century is even more beautiful.
4. Lafayette [SEE MAP]
Butterbean / Flickr
The city of Lafayette is in the heart of Cajun country, making it a destination you won't want to miss. Jubilance is a way of life in Lafayette, something the students at the University of Louisiana campus take to heart.Head to Jefferson Street in Downtown Lafayette, and there is no shortage of nightlife spots where you can drink, dance and dine all night.
Dive headfirst into the culture with a trip to the Acadian Cultural Center. Acadia is the name of the region, and where the word Cajun comes from. Of course, no trip would be complete without sampling Cajun fare. In Lafayette, gumbo and po' boys are staples of the local diet.
3. Oak Alley Plantation [SEE MAP]
Oak Alley Plantation is situated on the banks of the Mississippi River, and it dates back to the early 19th century. The oak alley for which it is named, however, is even older. It is a remarkable landscaping feat, with a double row of trees creating a shaded canopy that looks ethereal. Like most plantations dating from the period, Oak Alley was in the sugarcane business, and it relied heavily on slave labor.
Today, visitors can tour the Oak Valley Plantation, stay overnight at its inn and dine at the onsite restaurant. Traditional culinary delights are on the menu, with some local favorites including fried Louisiana oysters, smoked sausage, crawfish etouffee and buttermilk pie for dessert.
2. Louisiana Wetlands [SEE MAP]
Much of Louisiana is made up of wetlands. These areas flood with the seasons and are generally uninhabited, but they are home to a plethora of wild animals. Swamp tours are advertised throughout the state, and they are an incredible chance to see a completely different side of Louisiana.
Although all types of vessels are used for these tours, the most exciting is the airboat. These boats are able to navigate through swampy areas because their motors are above, rather than below, the water. Plus, the speed and noise makes it a rush! On a quieter swamp tour by canoe or kayak, prepare to see alligators, owls, snakes, herons, pelicans, nutria, otters and turtles.
1. New Orleans [SEE MAP]
© F11photo / Dreamstime
New Orleans, or the Big Easy, is truly unlike anywhere else in the U.S.. It is a pinch of Creole, a dash of Cajun, a spoonful of Southern and a whole lot of French. Situated in southeastern Louisiana, the city is widely known for its annual Mardi Gras celebration.
The French Quarter is the most visited part of New Orleans, and it's easy to see why. There, you'll find Jackson Square, a pedestrian area dominated by the spires of the historic St. Louis Cathedral. The French Quarter is also home to the famed Bourbon Street, where live music and cold drinks beckon from morning until night. It's also where you can dine on beignets and chicory coffee at the unparalleled Cafe du Monde.
Map of Louisiana
© OpenStreetMap © MapTiler © Touropia
Source https://southerntrippers.com/best-things-to-do-in-louisiana/
Source https://vacationidea.com/destinations/best-places-to-visit-in-louisiana.html
Source https://www.touropia.com/best-places-to-visit-in-louisiana/