20 Best Places to Visit in California
California is known as the mecca of celebrity culture in the USA and in some ways, it is; this is where you'll find Hollywood, after all! But there's a lot more to this large American state than famous faces, film studios and the amusement parks that go with them. It's also home to Silicon Valley, the global headquarters of many big tech companies. And don't forget the iconic Golden Gate Bridge.
There's also some fantastic natural beauty on offer in California. There are giant redwoods to see, deserts and rock formations, and fantastic beaches along the coast. It's home to sweeping landscapes, vineyards, and a collection of cities that are as famous as the state itself: think San Francisco, Los Angeles, and San Diego. Packed full of culture and good food, the best places to visit in California are fascinating to explore.
20. Santa Cruz [SEE MAP]
Josta Photo / Flickr
Located on the northern shore of Monterey Bay, Santa Cruz lies just to the south of San Jose and San Francisco. Known for its beautiful beach boardwalk and counterculture scene, the city is a very pleasant place to spend some time, with lots of incredible scenery nearby.
Life in 'Surf City' revolves around its beaches and boardwalk, which attract everyone from families and students to hippies, surfers, and street performers. As such, there is a very youthful and bohemian feel about town, with watersports such as paddle boarding, sailing, and surfing to be enjoyed.
Besides its wonderful waterfront, Santa Cruz also has a fun and lively downtown home to a plethora of great restaurants, shops, and bars. In addition, the nearby Natural Bridges State Beach and Big Basin Redwoods State Park are both well worth visiting for their lovely nature trails and spectacular scenery.
19. Sonoma Valley [SEE MAP]
torbakhopper / Flickr
Part of the San Francisco Bay Area, Sonoma Valley lies just to the north of the city, not far from San Pablo Bay. Home to lovely rural landscapes, the fertile valley is renowned for its vineyards and wineries. It was actually here that California's world-famous wine industry began.
Much more relaxed and laidback than the glitzy and glamorous Napa Valley, Sonoma Valley is a pleasant and picturesque place to visit. In the town of Sonoma, you can find a number of excellent restaurants serving up local delicacies, as well as tasting rooms where you can sample some of the region's fine wines.
Scattered around the Valley of the Moon (as it is also known) are sprawling estates and quaint wineries. Hiking and cycling are popular pastimes while taking a balloon ride above Sonoma Valley allows you to bask in the splendid scenery below.
18. Santa Monica [SEE MAP]
Airwolfhound / Flickr
Bordered on three sides by Los Angeles, Santa Monica is a laidback beachfront city that offers a welcome respite from sightseeing around the home of Hollywood. Developed as a seaside resort town in the early 20th century, SaMo has long been a popular tourist destination due to its sun, sea and sand.
Jutting out into the Pacific is the bustling Santa Monica Pier, which sports a huge Ferris Wheel and old-fashioned amusement park. While this is great fun for the whole family, plenty of other activities can be enjoyed along its expansive beachfront, such as swimming, volleyball, and surfing.
Besides its golden sands, Santa Monica has a thriving alternative scene for visitors to delve into, with little art galleries and street murals to be found at the Bergamot Station Arts Center. A wealth of great bars, restaurants, shops, and hotels are also scattered about town catering to every budget and clientele.
17. Palm Springs [SEE MAP]
jalbertgagnier / Flickr
Palm Springs is a year-round desert playground on Interstate 10, connecting the Los Angeles area with Arizona. Home to many celebrities over the decades, Palm Springs is a good place to golf in the wintertime when temperatures are cooler than in summer.
The city, once popular with college students on spring break, is known for its mid-20th century modern architecture featured in many homes and business buildings. This architectural style is celebrated annually with Modernism Week. Sonny Bono, half of the defunct Sonny and Cher singing duo, once served as major of this southern California city.
While the desert oasis city once attracted Hollywood movie stars in the 50s and 60s, Palm Springs now appeals to all kinds of tourists and travellers and is home to a sizeable retiree population. There's hiking in the nearby desert and San Jacinto Mountains as well as a plethora of museums to explore.
16. Joshua Tree National Park [SEE MAP]
Joshua Tree National Park / Flickr
Lying to the east of Los Angeles at the point where the Colorado and Mojave Deserts meet, Joshua Tree National Park is home to incredible wilderness and spectacular scenery. Named after the distinctive tree-like Yuccas that dot its diverse desert landscapes, the park has long been popular with nature lovers and outdoor aficionados.
Exploring the national park's mountains, canyons, and rock formations really is a treat, with plenty of scenic trails and climbing routes snaking through the rugged scenery. As two separate desert ecosystems lie within the park, there is lots of diverse fauna and flora on show. Coyotes, rattlesnakes, and golden eagles can all be spotted from time to time.
While hiking, rock climbing and camping are all popular, the park's dramatic geography and odd-shaped Joshua Trees make for some incredible photos. Such is the majesty and mystique of the Mojave Desert that U2 famously named one of their best-selling albums, The Joshua Tree, after it.
15. Laguna Beach [SEE MAP]
© Falcon1708 / Dreamstime
Set in a very scenic spot along southern California's Pacific coastline, Laguna Beach is a beautiful place to visit with a very Mediterranean look and feel. While it is home to lots of beautiful beaches and luxury resorts, the popular seaside resort city is particularly known for its thriving artistic community.
Gorgeous public sculptures and art galleries can be found around town, with quaint cottages and artistic-looking homes and houses dotted here and there. Every summer, it hosts many fantastic events, such as the Festival of Arts, Sawdust Festival, and Pageant of the Masters, where artists showcase their latest creations.
Laguna Beach itself is just as impressive as its many artworks. Secluded coves and golden sands line the rugged cliffs that tumble down to the Pacific. While its many trails and paths are perfect for hiking or cycling, its wild waters attract surfers, and there is some exceptional scuba diving to be had beneath the waves.
14. Anaheim-Disneyland [SEE MAP]
© Dreamstime
Part of the Los Angeles metropolitan area, Anaheim is known for one thing and one thing only: Disneyland. However, this does it a major injustice. Over the years, it has slowly grown into the largest city in Orange County and so has much more going for it.
Home to a diverse range of neighbourhoods, Anaheim has pockets of great bars, restaurants, and shops, with many of these to be found clustered around downtown. It's also a great place to visit if you want to watch baseball or hockey; both the Anaheim Ducks and Los Angeles Angels of Anaheim are based here. In addition, it boasts a large convention centre and hosts many events and competitions throughout the year.
Its main draw is admittedly Disneyland, which attracts millions of visitors every year with its exhilarating rides and plethora of entertainment opportunities. Fun for all of the family, the major tourist destination is home to shops, restaurants, and hotels, with another theme park and spa located within the resort.
13. Carmel-by-the-Sea [SEE MAP]
© Vampy1 / Dreamstime
Located just to the south of Monterey Bay, Carmel-by-the-Sea lies along California's Pacific Coast Highway in a very scenic spot. Surrounded by dramatic cliffs and verdant hills, the oceanside town has long been popular among artists, writers, and poets due to its spectacular natural setting.
The former artists' colony has a very quaint look and feel; this is in large part due to its charming cottages and atmospheric old houses. Its rich artistic heritage is still on show in the numerous art galleries and studios dotted about town. Fine restaurants, cosy cafes, and boutique shops abound, and there are lots of lovely inns and B&Bs for visitors to stay at.
At the heart of the small town is the beautiful white-sand Carmel Beach which over the years has been replicated and reproduced in countless paintings and artworks. While it is often shrouded in mist, its sumptuous setting and fierce sunsets make it very popular among locals and out-of-towners alike.
12. Channel Islands [SEE MAP]
© Ldionisio / Dreamstime
Strung out along southern California's scenic coastline, the Channel Islands are a small archipelago of eight islands surrounded by the sparkling Pacific Ocean. Five of the Channel Islands lie within a national park of the same name that protects and preserves its sensitive ecosystems. With rugged canyons, jagged cliffs, and pristine beaches, they are a fantastic place to explore.
While two of the islands are inaccessible to citizens (as they are used by the US Navy), fishing, scuba diving, and sailing are permitted in their surrounding waters. The only inhabited island is Santa Catalina, home to the small town and village of Avalon and Two Harbors.
The island has been a tourist resort since the 1920s, with chewing gum magnate William Wrigley kicking off the tourism movement. Catalina Island is, however, also a popular day trip destination since it's just 22 miles off the coast of Los Angeles.
It's a good place to ride glass-bottom boat to explore reefs and old shipwrecks; snorkeling and scuba diving also are popular activities. Native Americans have lived on the island for 8,000 years; you can learn more about them and the island's history at the Catalina Island Museum. Surprisingly, the island even boasts a small population of American bison that were brought to the island during the filming of a movie.
11. Sequoia and Kings Canyon National Parks [SEE MAP]
footloosiety / Flickr
These two national parks are located next door to each other in the southern Sierra Nevada Mountains, and both are famous for their enormous giant sequoia trees. These trees can grow to be more than 300 feet (90 meters) tall and their trunks can be as much as 100 feet (30 meter) wide.
Sequoia National Park, which was established in 1890, is also home to Mount Whitney, which is the highest point in the contiguous United States. Interestingly enough, Kings Canyon boasts the deepest canyon in America.
The parks are also home to a lot of wildlife species, including bobcats, gray foxes, bears and mule deer. If they're lucky, visitors might even be able to spot bighorn sheep or mountain lions. Both parks are popular with backpackers and hikers, and there are 14 campgrounds available for visitors.
10. Redwood National Park [SEE MAP]
Byron Hetrick / Flickr
Home to some of the tallest and oldest trees on Earth, Redwood National Park lies on California's Pacific Coast in the northwest of the state. Established in 1968, the park protects the towering trees and the diverse ecosystems found in the old-growth forests.
While the mountains, rivers, and gorges dotting the region make for a fine sight, it is the enormous redwoods that are the star attraction. These magnificent trees often tower over a hundred meters, and some are more than two thousand years old. Hiking, mountain biking, and horseback riding beneath them is an awe-inspiring experience as natural history lies all around you.
Redwood National Park's rugged coast boasts some particularly dramatic scenery. Here, you can go kayaking and whale watching, with the redwoods forming a beautiful backdrop to the secluded coves and beaches along the park's shores.
9. Santa Barbara [SEE MAP]
Set in a scenic spot between the steep slopes of the Santa Ynez Mountains and the Pacific Ocean, Santa Barbara is one of California's most pleasant and picturesque coastal cities. As it boasts a majestic mountain backdrop, beautiful beaches, and a sunny climate, it is often billed as the 'American Riviera'.
Besides its breathtaking setting, the city itself looks a treat. Lush parks and charming Spanish-style buildings dot the palm tree-lined streets. Of its many attractions, the Old Mission is the most famous and impressive due to its lovely architecture, flower-filled garden, and centuries-old artworks. As it is also home to exquisite restaurants, boutique shops, and art galleries, Santa Barbara is often seen as an upmarket destination.
Lying just 160 kilometers to the northwest of LA, it makes for a fantastic day trip or weekend getaway, with many festivals and cultural events held here throughout the year. Whether it's hiking along the scenic coastline, surfing at the beaches, or visiting the nearby vineyards and wineries, Santa Barbara certainly has something that appeals to everyone.
8. Napa Valley [SEE MAP]
alihamdany / Flickr
Located in California's Bay Area, Napa Valley has long been a popular tourist destination and is famed for its beautiful landscapes and world-class wineries. Driving around its rolling hills and fertile vineyards is the best way to explore the region's sights and scenery, although the roads can get quite busy in the summer months.
While most people come to sample the valley's delicious wines, many gourmet restaurants, classy bistros, and award-winning spas are also dotted about. As such, it is a wonderful place to relax and unwind, with plenty of boutique hotels and luxury resorts to indulge yourself at. Napa also offers excellent hiking, golfing, and horseback riding, while hot air balloon rides above its idyllic countryside make for an unforgettable experience.
The most popular thing to do is embark on a wine tasting tour. The region has more than 200 wineries for you to choose from. Set among row upon row of grapevines, the gorgeous estates are lovely to visit. Sampling some of the excellent local wines in the sunshine is what Napa Valley is all about.
7. Big Sur [SEE MAP]
© Luckyphotographer / Dreamstime
Located between the Carmel Highlands and San Simeon, Big Sur is a large, rocky stretch of the Californian Coastline. True to its name, Big Sur covers a rather large expanse of the coast; although it doesn't have any official boundaries, it lines around 70 miles (110 km) of the California's famous Highway One.
The area is a magnet for travelers on road trips, who are attracted by the incredible jagged rocks, towering redwood trees and breathtaking beaches along the route. More than just beautiful scenery for driving through, the area also provides plenty of top hiking opportunities which wind their way through the several state parks encompassed by Big Sur. These are home to sights, such as the iconic Bixby Bridge and rock towers at Pfeiffer Beach.
Big Sur's towering seaside cliffs and ocean views have acquired an almost mythic reputation. As such, millions of people visit the region each year for its epic wilderness, stunning views, and ample outdoor recreation opportunities.
6. Lake Tahoe [SEE MAP]
marcomassarotto / Flickr
The largest alpine lake in North America, Lake Tahoe lies high in the Sierra Nevada mountain range, straddling the California and Nevada state line. Long a popular tourist destination, its beautiful blue waters lend themselves perfectly to all kinds of outdoor activities, while a number of towns and cities dot its scenic shores.
Sparkling in the sun, Lake Tahoe stands out delightfully against the majestic mountains and forests that surround it. The lake became a vibrant winter sports destination after the 1960s Winter Olympics were held in Squaw Valley on the North Shore. Summer brings hiking in the mountains and boat trips on the lake, as well as days spent lazing on the shore, swimming, and BBQs.
Lake Tahoe is a great place to relax, unwind, and immerse yourself in nature, but it also has some pretty towns and cities to discover. The Nevada side of the lake attracts gamblers due to its many casinos, while Tahoe City and South Lake Tahoe have lovely beaches. In addition, Reno isn't too far away if you want to head to a larger city at some point.
5. San Diego [SEE MAP]
Chad McDonald / Flickr
Often called 'America's Finest City', sun-kissed San Diego is home to miles of golden sands, a laidback surfer culture, and many world-class attractions. The second-largest city in the state, it lies on Southern California's scenic coastline, just north of the Mexican border.
While lounging on beautiful beaches such as Mission Beach and La Jolla Shores is a must when in town, San Diego also boasts fantastic museums and historical sights. Many of these are in Balboa Park, which is also home to the world-famous San Diego Zoo. In addition, Downtown has plenty of great shops, restaurants, and bars, as well as numerous beautiful old buildings – such as Mission San Diego de Alcala – which highlight the city's rich Spanish heritage.
San Diego's warm climate lends itself perfectly to all kinds of outdoor activities, with swimming, surfing, and watersports being very popular. Hiking and cycling along the stunning coastline is also a lovely pastime, and Tijuana is just a short drive away should you feel like a day trip to Mexico.
4. Death Valley [SEE MAP]
Home to a harsh and unforgiving environment, the fittingly named Death Valley lies in the arid Mojave Desert. Set in a national park of the same name, the valley boasts awe-inspiring landscapes and spectacular scenery.
From snow-capped mountains to colorful sand dunes, the unique desert landscapes of Death Valley are like no other place in California. Places of interests include the scenic vista of Zabriskie Point and historic sites like Scotty's Castle, the Wildrose Charcoal Kilns and ruins of ghost towns.
The park is also home to the barren Badwater Basin, which is the lowest point in North America, as well as the fiery Furnace Creek – one of the hottest places on Earth. There are also towering mountain ranges as well as epic dunes, steep gorges, and life-giving oases.
Numerous hiking trails and mountain bike paths weave their way around the park's diverse desert landscapes, too. As Death Valley covers a vast area, it's a good idea to stock up on water and gas before entering the national park.
3. Los Angeles [SEE MAP]
bossco / Flickr
The second-largest city in the USA, Los Angeles is located in southern California surrounded by the Pacific Coast, mountains and valleys. Known as the City of Angels, the city offers a wide range of attractions and beaches, including wild-and-crazy Venice Beach and Malibu, the sandy playground favored by movie stars.
Travelers to L.A. can find some of the best-known amusement parks on the planet here, including Disneyland and Universal Studios Hollywood. Los Angeles is also one of the best places in the United States to go in search of celebrities. Tourists can look for celebrity homes or shop at the designer stores in Beverly Hills that cater to the stars. And in L.A., travelers can also visit and eat at the same famous restaurants that the celebs and the rich and famous dine at.
2. Yosemite National Park [SEE MAP]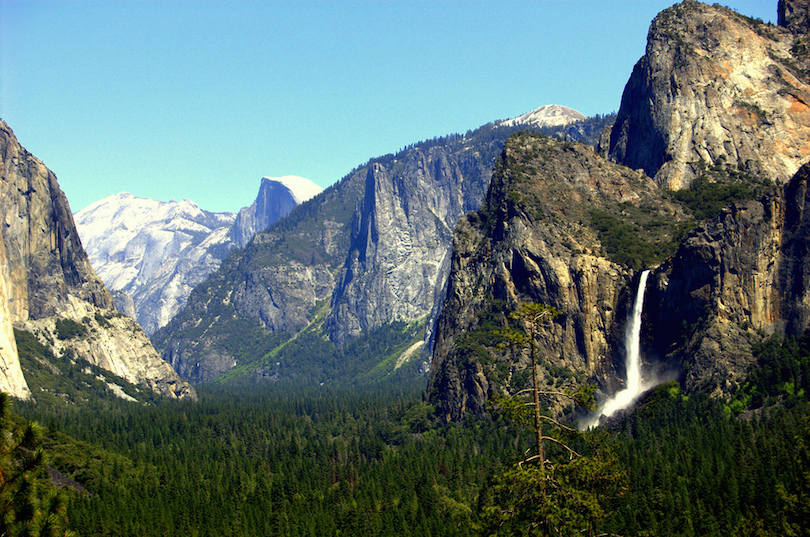 Dawn / Flickr
One of the most famous and popular national parks in the US, Yosemite is visited by millions of people every year. Located in the western part of the Sierra Nevada mountain range, the park is home to some of the country's most impressive and recognizable vistas.
Attractions include Glacier Point, with incredible views of the Yosemite Valley, the nature center and Yosemite Museum and historic places like the LeConte Memorial Lodge and the Ahwahnee Hotel.
Tucked away among its mighty peaks, sweeping canyons, and endless verdant forests are countless lakes and streams, as well as a myriad of scenic trails and paths. Hiking, rock climbing, and horseback riding around the remote wilderness is a delight. The park is most known for its gigantic granite domes and cliffs, which make for distinctive and dramatic sights.
Besides the hulking El Capitan and huge Half Dome, the park also boasts groves of the giant sequoia and a number of towering waterfalls. Of these, Yosemite Falls is the most spectacular: it plunges 739 meters down the steep rockface.
1. San Francisco [SEE MAP]
One of the most famous and photogenic cities in the world, San Francisco is renowned for its scenic beauty, iconic sights, and open, accepting culture. Set on a peninsula with the beautiful San Francisco Bay on one side and the Pacific Ocean on the other, it is one of the States' most popular tourist destinations.
Often shrouded in mist, San Francisco's many hills are home to a myriad of diverse neighbourhoods where gorgeous streetscapes with lovely old Victorian architecture on show. Superb theaters and museums can be found around Union Square, while Fisherman's Wharf is the tourist center of the city. This is home to Pier 39, which boasts great shopping, dining, and entertainment options, as well as sunbathing seals and views of the bay. From here, you can take trips to Alcatraz Island and its famous federal prison (now as museum).
A very vibrant yet sophisticated place, San Francisco truly has something for everyone to enjoy and taking a ride on one of its cable cars is simply a must. These shoot you to the top of its steep hills where you can bask in the breathtaking views of the city and bay below and see the iconic Golden Gate Bridge stretching away into the distance.
Map of California
© OpenStreetMap © MapTiler © Touropia
30 Most Beautiful Places to Visit in California
California, the golden state, offers some of the most beautiful and spectacular sights and places to visit! Just browse through these awesome pictures and be amazed by it's beauty.
1. Yosemite Falls, Yosemite National Park
Yosemite Falls, Yosemite National Park
Yosemite Falls are popular with visitors from around the world. Much of the water that crashes down the falls and into the lake below comes from snowmelt. Yosemite falls itself is the fifth highest waterfall in the world and from top to bottom it is 2,425 feet. The falls are at their most spectacular in May and June, once the snow has melted the falls become a trickle and you then need to wait for the cooler weather again.
2. Sturtevant Falls, Big Santa Anita Canyon
Sturtevant Falls In The Angeles National Forest
Sturtevant Falls are located in the foothills of the Angeles National Forest. The falls themselves are fifty foot in height and look exceptionally beautiful due to the moss and algae that grows on the cliff. This makes the colours you see as the water runs distinctive and mesmerizing.
3. California's Pacific Coast Highway
California's Pacific Coast Highway
The Pacific Coast Highway in California is one of the most beautiful drives there is. It runs along most of the coastline of California and is famous across the world for its beautiful scenery. The route is a designated blue Star Memorial Highway as a way of recognition to those that serve in the U.S. armed forces.
4. Santa Cruz, California
Santa Cruz, California
Santa Cruz is one of the surfing mecca's of the United States. The city itself is only small with a population of approximately 50,000 but the beautiful beaches and bohemian vibe attracts many visitors from across the world. The all year summer feel adds to the feeling of never ending paradise that you will always feel in this city.
5. Joshua Tree National Park
Joshua Tree National Park
Joshua Tree National Park is named this because of the Joshua trees that are native to the park. The area is a designated wilderness and encompasses two very different deserts. Visitors to the park can experience camping, hiking, and climbing.
6. California Street Cable Car
California Street Cable Car
The California Street Cable Car is the last manually operated cable car system left in the world. It is an icon of San Francisco and during its peak there were twenty three lines running through the city. Now there are just three remaining and they make for a beautiful view when you are visiting the city.
7. Pfeiffer Beach
Pfeiffer Beach
Pfeiffer Beach is a quiet, beautiful and unusual beach. The locals visit the area regularly but to the tourist the beach is still fairly unknown. The sand at the beach is an unusual purple colour and this is caused by the manganese garnet particles that get washed down from the neighbouring hillside.
8. San Diego
San Diego
Along the coast of the Pacific Ocean is the vibrant and gorgeous city of San Diego. There are plenty of beautiful beaches to explore which when tempered with the mild climate of the area make this a fantastic place to visit. San Diego has the nickname "America's Finest City" which should say it all really.
9. Lava Beds National Monument
Lava Beds National Monument
There are 25 lava tube caves that you can visit when you are in Tuelake. When you climb down into the caves it will be like nothing you have experienced before. The caves have tubes that are made out of lava and a visitor center that explains their creation.
10. Big Sur
Big Sur
Big Sur was derived from the Spanish words 'el sure grande' which means 'the big south'. The area is lightly populated and sits at the south of the city of Monterey. There are some stunning views to be had whilst you are in this small area which makes it very popular with tourists.
11. McWay Falls
McWay Falls
McWay falls is an 80 foot waterfall that is located in Julia Pfeiffer Burns State Park. The fall is actually classed as tide fall due to its close proximity to the ocean. The waterfall used to flow directly into the ocean but following a landslide in 1985 the terrain was altered and it now flows into an inaccessible beach.
12. San Francisco
San Francisco – View From Twin Peaks
San Francisco is surrounded by the Pacific Ocean and is famous for the stunning Golden Gate Bridge, colourful houses from the Victorian age and the last remaining cable cars. The city has many huge skyscrapers that make for a beautiful view. Just off the coast is Alcatraz Island which was home to the famous prison.
13. Vernal Falls
Vernal Falls
In the Yosemite National Park you will come across Vernal Falls. A 317 foot water fall that falls into the Merced River. The falls run all year round but at certain points of the year they break into multiple strands when the volume of water decreases.
14. Monterey Beach
Monterey Beach
Monterey Beaches are made up of a selection of Beaches that range from tiny little jewels to large area of sand. Each beach is unique and offers plenty of recreation facilities from kayaking to surfing to diving.
15. Emerald Bay
Emerald Bay
Emerald Bay is a small island that sits within Lake Tahoe. The bay has now been designated a National Natural Landmark due to the natural beauty that this small island provides. There are two camping grounds and a scenic foot trail that goes around the outside of the island.
16. Muir Woods
Muir Woods National Monument
Muir Woods is part of the Golden Gate National Recreation Area and a hot spot for tree lovers. The forest is often covered in a fog that comes from the coast. There are countless redwood trees growing in the area that use the fog that seeps in to stay moist during the dry summers.
17. Napa Valley
Napa Valley
In the north of California you will find the Napa Valley. The area is famous for its beautiful landscapes and legendary wineries. The area is perfect for those that want to get away from it all and pamper themselves for a few days in the award winning restaurants and spas.
18. Cathedral Peak
Cathedral Peak
Cathedral Peak is one part of the mountain range known as the Cathedral Range. The peak got its name because of the shape of the peak that looks like a cathedral. Glacial activity formed the peak and it has remained in its current form for many years.
19. Mariposa Woods
Mariposa Woods
Mariposa Woods are a grove of giant sequoias. When you arrive you will feel like you are in a fairy-tale as the trees get taller and taller the further in you go. Some of the trees are between 1900 and 2400 years old with the star of the show being the giant sequoia named 'Grizzly Giant'
20. Giant Rock In Landers
Giant Rock In Landers
The Giant Rock is a real natural beauty and one that you must see whilst on a trip to landers. The boulder is in the Mojave Desert and covers an area of 5,800 square feet. The rock is seven stories high and known to be the largest free standing rock in the world.
21. Glacier Point
Glacier Point, Yosemite
Situated well above the Yosemite Valley is Glacier Point. A viewpoint that stands at an elevation of 7,214 feet. From here you can stand back and catch amazing views of the Yosemite Valley, Vernal Fall, Clouds Rest and Nevada Fall.
22. California One Highway
California One Highway
Running from San Diego to San Francisco is the California One Highway. One of the most celebrated driving roads in the world. You will travel through wine country and beaches along this winding coastal drive. An absolute must for anyone who loves a road trip.
23. Big Basin Redwoods State Park
Big Basin Redwoods State Park
Big Basin Redwoods State Park is the oldest State Park in the country and here is where you will find the Waddell Creek Watershed. This area was formed when the rim was uplifted and the centre eroded, leaving the beautiful bowl shaped area you can see today.
24. Humboldt Redwoods State Park
Humboldt Redwoods State Park
Inside Humboldt Redwoods State Park you will find Rockefeller Forest which is the largest contiguous forest of coast redwoods in the world. Many of these trees grow to over 91 metres in height and the 'Stratosphere Giant' was at one point the tallest redwood known to man.
25. Mendocino Coast
Mendocino Coast
Mendocino Coast is a nature lover's paradise. With breath taking scenery and rock formations that have been carved by the wind. There are tide pools and secret coves to explore as well as wetlands filled with birds and other wildlife. A truly fantastic place to explore when you need to get everything.
26. Bishop, California
Bishop, California
Bishop in California is a small town that offers much to the person who loves the great outdoors. You can trek to the top of White Mountain Peak which is 14,246 feet at its altitude and offers stunning views of the landscape below.
27. Oxnard Dunes
Oxnard, Ventura County, California
Oxnard is a small city in California that has many beautiful beaches and dunes to visit. You can enjoy quiet beaches that let you take in beautiful sunsets or you can choose to walk along the dunes for an equally stunning view.
28. China Beach in San Francisco
China Beach, San Francisco
In the Sea Cliff neighbourhood of San Francisco is China Beach, a small cove that is one of the cleanest and most looked after beaches in the state. The cove was originally used as a campsite for Chinese fisherman that worked in and the bay.
12 Places To Visit In California: A Short Trip To Experience Miniature America In 2022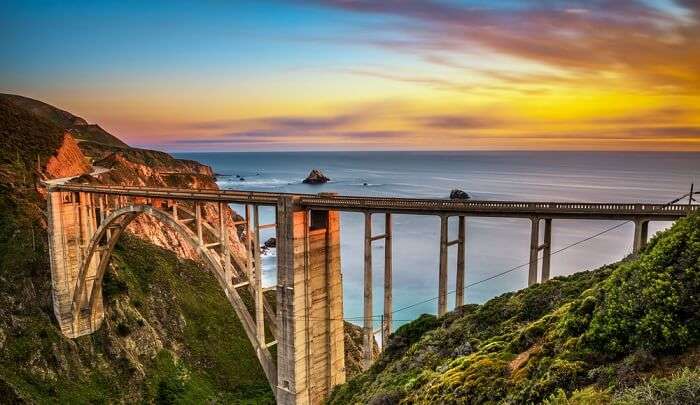 California also known as the Golden State, is famous for its diversity and larger-than-life lifestyle. In fact, some of the best US tourist places are in California itself. The highlight of this place are its amazing outdoors that include the beautiful coastline, desserts, open spaces, exotic wilderness and everything from the mountains, meadows, valleys to lakes, vineyards, waterfalls and last but not least its spectacular beaches.
California has a diverse culture of music, festivals, and artistic heritage, along with an iconic history. It has urban hot spots like no other city in the world and also a thriving nightlife. Certainly, it is the kind of place where you can spoil yourself yet scintillate. The listicle of notable, exciting and beautiful places in California to visit is long. You need to scrutinise the select ones in an itinerary for their thorough exploration.
12 Best Places to Visit In California
There is no dearth of places to visit in California as a tourist seeking to explore the region. In fact, it is regarded as the world's most popular vacation destination today, much thanks to its countless tourist attractions, be it cultural, historical or natural, and the great number of things that one can do here. Adventure junkies, nature lovers, quite souls, wanderers; California has something for everyone! Let's explore these places.
1. The Yosemite National Park
2. The Disneyland Resort
3. Fisherman's Wharf And Alcatraz Island
4. Lake Tahoe
5. Muir Woods National Monument
6. Golden Gate Bridge
7. Universal Studios Hollywood
8. TCL Chinese Theatre And Walk Of Fame
9. Balboa Park
10. Joshua Tree National Park
11. Santa Cruz
12. Oxnard Dunes
1. The Yosemite National Park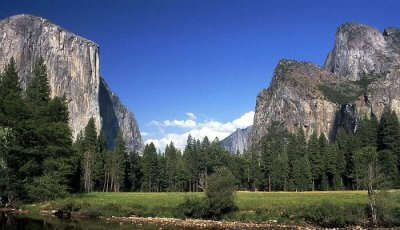 Situated in the Sierra Nevada Mountains, Yosemite National park is a world-renowned park for its black and white landscapes. Spread across an area of 1200 square miles, it has the wildflower meadows, vast wilderness and tranquil valleys and most popularly, roaring waterfalls. It has a wide variety of plants and animals too. It is equally famous for its granite monoliths and vast forests of the towering ancient sequoias. Indeed, it really packs a punch in a very condensed space! No doubt, it is one of the most beautiful places to visit in California.
Tickets: About Rs. 2500 per vehicle
Best Time to Visit: From May to September as the roads and trails are snow-free therefore easily accessible.
Things to Do: Camping, sightseeing, trekking and mountain climbing.
2. The Disneyland Resort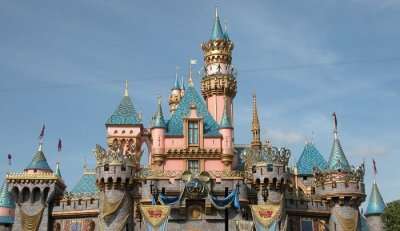 The Disneyland Resort is one of the most popular places to visit in Southern California. This is the original Disneyland and it is all about adventure, glamour and magic! It is a land of dreams where one can explore the jungles, dive under the ocean, travel in space, sail with the pirates, shake hand with Goofy or meet the pretty fairytale princesses! The Disneyland Resort has its two theme parks namely Disneyland Park wherein the 8 'lands' you can get transported to other worlds, and Disney California Adventure where you get on adventures California style. Roller coaster rides with the steepest drops, other stomach-churning rides or walking down the road of history are just the tip of the iceberg! With its fantastic fireworks show, it can be one of the best places to visit California at night for unlimited fun and indulging in numerous activities.
Tickets: About Rs.8000 per person
Best Time to Visit: The holiday season i.e. from October to January
Things to Do: From adventure to experiencing various Disneyland Attractions and awesome food, there are several options!
3. Fisherman's Wharf And Alcatraz Island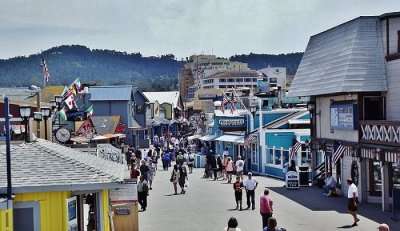 Amongst the most popular places to visit in California, you can't forget to count in the Fisherman's Wharf and Alcatraz Island. While Alcatraz Island is a 22 – acre rocky land with a scenic lighthouse, the ruins of a notorious prison and breathtaking view, Fisherman's Wharf has the hospitable community that has many exciting things to offer. You can experience a different culture here altogether!
Tickets: No cost
Best Time to Visit: Accessible and beautiful all year long
Things to Do: Take cruise rides, sight-seeing or enjoy great seafood
4. Lake Tahoe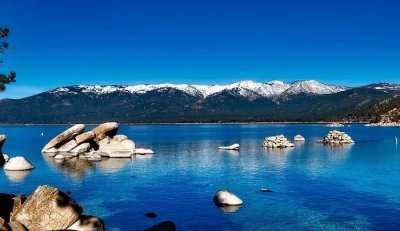 Situated in Nevada, Lake Tahoe is an alpine lake and is a popular tourist spot. It has splendid ski resorts, interesting hiking trails and lovely beaches. Most of these are the Sand Harbour beach, Tahoe Rim Trail and Spooner Lake. Adventure seekers have always been in awe to this pristine lake and it is amongst the most popular tourist places in California today. Furthermore, Lake Tahoe's areas also have historical towns, great places for social interactions and awesome food options from the multi-cuisines.
Tickets: No charge for visiting the lake but activities cost differently.
Best Time to Visit: Depends on what you want to explore there. February and March are great for skiing and the rest of the year for the beaches and outdoor activities.
Things to Do: Hiking, biking, mountain climbing, trekking, fishing, camping, skiing, sight-seeing.
5. Muir Woods National Monument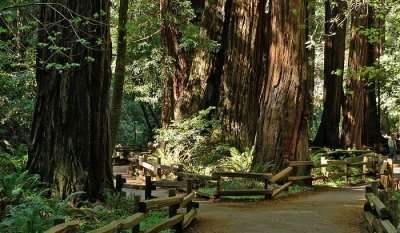 Situated in a solitary canyon, Muir Woods National Monument is known for its majestic 200 feet tall coastal redwood trees. Cathedral Groove and Bohemian Groove is also the sort after the places here. Climbing the hill rewards with the spectacular view of the treetops, nearby Mount Tamalpais and the Pacific Ocean.
Tickets: A nominal fee at entrance
Best Time to Visit: It is cool and beautiful all year long
Things to Do: Hiking, trekking, camping, mountain climbing
Planning your holiday but confused about where to go? These travel stories help you find your best trip ever!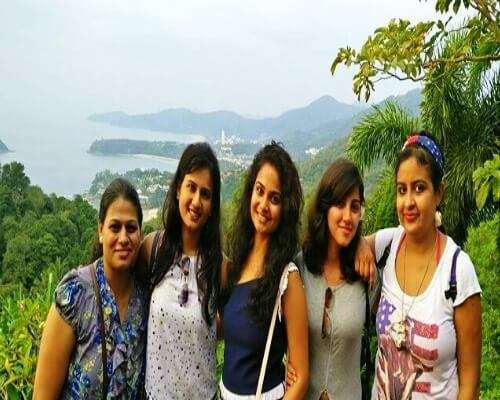 Ramya Narrates The Story Of 6 Girls On An Extraordinary Trip To Thailand
Bangkok. Phi Phi. Krabi. Why should guys have all the fun?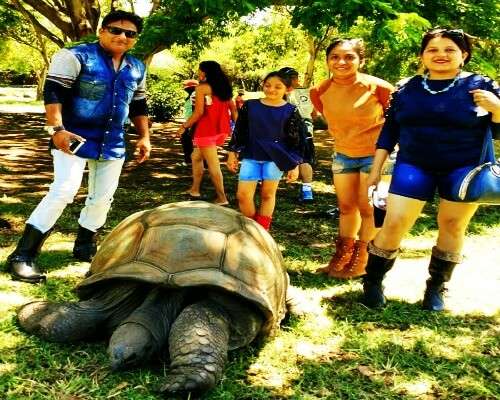 Sandeep Illustrates On The Best Activities For A Family Trip To Mauritius
Water sports. Cocktail parties. And unlimited fun at Casela.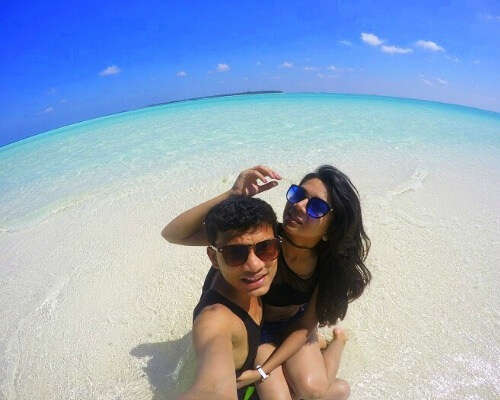 Nisarg Can't Stop Praising His Honeymoon Trip To Maldives
There was snorkeling, sightseeing, luxury, comfort, & much more!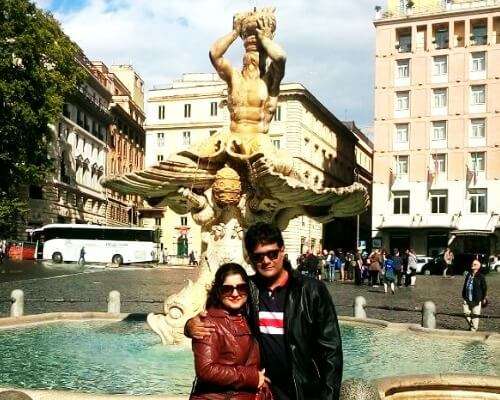 Sabyacsachi's Romantic Trip Proves Europe To Be The Mother Of All Vacations
For Art, Culture, Luxury, & more.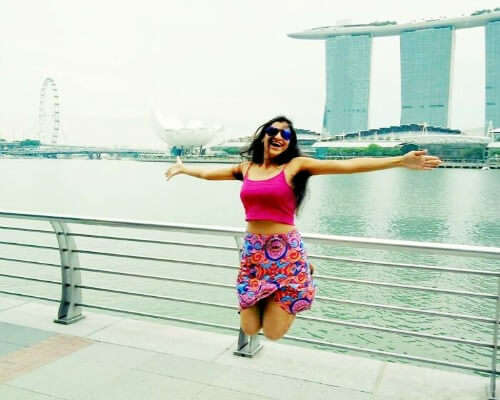 Srishti Talks Of Her Amazing Trip To Singapore With Her Mother & Niece
A fun-filled destination for ages indeed!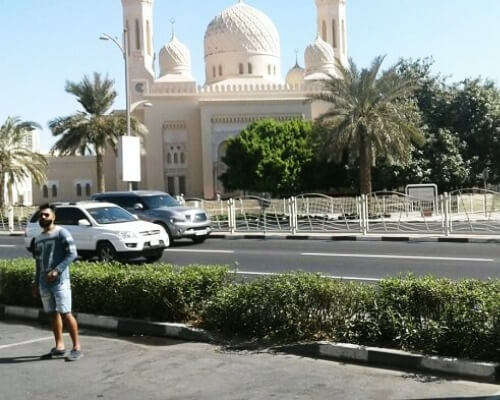 67-Year Old Sridhar Tells How He Beat The Odds & Took A Solo Trip To Dubai
Desert safari. Burj Khalifa. Welcoming locals. Tell me more!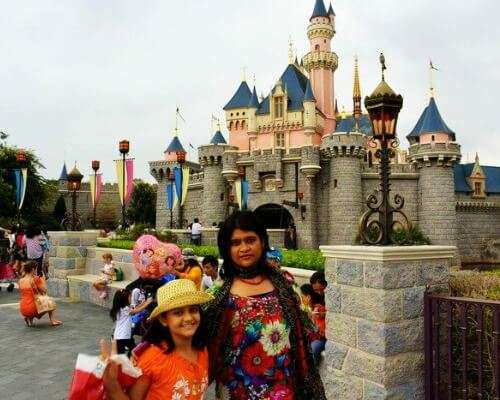 Not Adventure Lovers? Saurabh's Family Trip Proves Hong Kong To Still Be Full Of Fun
Your kids will love Disney Land & Ocean Park!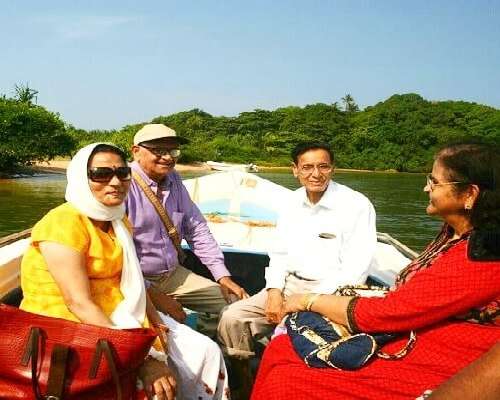 Ravi's Tale Of A Sri Lanka Family Tour Is All You Need To Know About Ramayana Tour
For the love of Ramayana & Travel!
See more at TRAVELTRIANGLE.COM
6. Golden Gate Bridge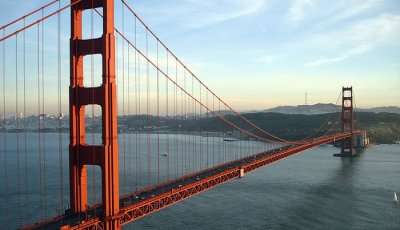 It is an iconic spectacle of human creativity, effort and will which was once called as the 'the bridge that couldn't be built.' It is the world's most famous landmark and has been able to bear the harsh struggles of winds, fog and strong tides. It has great views with pretty souvenirs to collect. Don't miss the sunset here!
Timings: Open all day, every day
Best Time to Visit: It is gorgeous and accessible all year long
Things to Do: Drive, walk, cycle and sight-seeing
7. Universal Studios Hollywood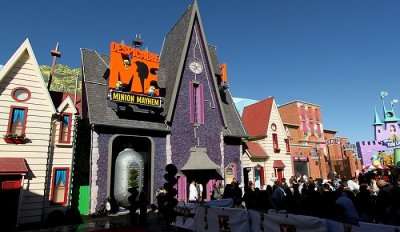 Situated just within the city limits, this is a film studio as well as a theme park. It has incredible attractions which are living, breathing three-dimensional worlds of fun, entertainment and at times horror too. It has the exciting world of Harry Potter, Minion Mayhem Land and 'The Walking Dead' post-apocalyptic world.
Timings: 10 AM to 6 PM
Best Time to Visit: Holiday seasons
Things to Do: Enjoy the adventure rides, magical worlds
8. TCL Chinese Theatre And Walk Of Fame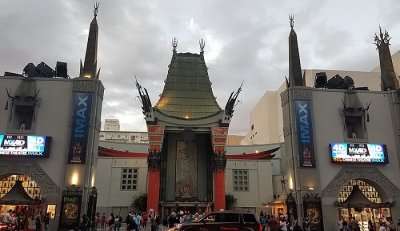 Also called the Grauman's Chinese Theatre, it is a memorable site with an iconic architecture. It is popular amongst the tourists and locals alike because this theatre shows the recently released movies all year long. Immerse yourself in this ambience of glitz, magic and fun!
Timings: 10 AM to 9:30 PM
Tickets: It costs about Rs.1000 per person
Best Time to Visit: It is a worthwhile experience all year round
Things to Do: Watch awesome movies
9. Balboa Park
Situated in San Diego, this is the cultural park that should not be missed in the itineraries. It has about 16 museums, exotic gardens and all year long exciting events continuously happening. It has air and space museums which are homes to aeronautical wonders. Furthermore, it also has the Spreckels Organ Pavilion that has the biggest outdoor pipe organ. It is truly a special place!
Tickets: Varies
Timings: Open throughout the day
Best Time to Visit: It is enjoyable all year long
Things to Do: Sight-seeing, exploring the museums and parks
10. Joshua Tree National Park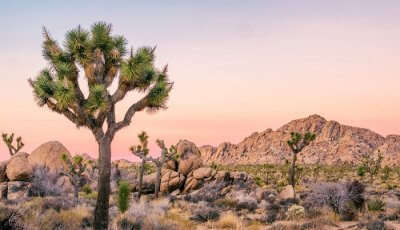 Amidst the two deserts, it is one of the interesting places to visit in Southern California. Joshua Tree National Park has a plethora of plants and animals. Its surreal geological aspects and huge wilderness will leave you in wonder. It is most popular for its Joshua Trees that have dagger live leaves and also zig-zag branches. You can check out the Black Rock Canyon, Covington Flats, Indian Cove, Skull Rock and the Cottonwood Spring here. With its famous dark nights, it is one of the best places to visit in California at night for a memorable exploration.
Timings: 12 AM to 12 PM
Tickets: About Rs. 2000 per person for entry
Best Time to Visit: Open 25 hours and can be visited at any time of the year.
Things to Do: Enlist in the ranger programs, camping, hiking, bird watching, rock climbing and horseback riding.
11. Santa Cruz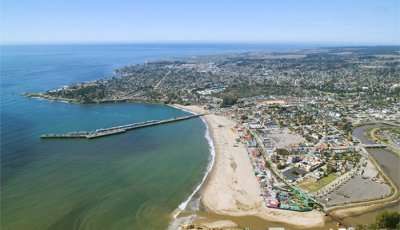 It is a small city with the most beautiful beaches whose cool and relaxed vibes make it one of the top places to visit in California for couples to unwind. It is also a popular place for surfing in all of the United States. It has many cultural attractions too such as the arboretums, museums, galleries of art and even a few surfing museums. Many parks, beaches, lighthouses and lakes are present here to be explored as well.
Ideal for: Surfing, sight-seeing, exploring an ancient city and their diverse cuisine
Best Time to visit: The city is a delight throughout the year
12. Oxnard Dunes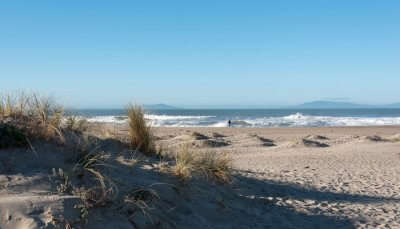 Image Source
Another beautiful small city which is a perfect getaway for couples, Oxnard Dunes with its serene and tranquil beaches offers enough solitude. This city has been regarded as one of the top places to visit in California for couples. A walk around the dunes is just a pleasant idea.
Ideal for: The quiet souls to immerse themselves in tranquillity and serenity of nature.
Best Time to Visit: It is a paradise all year long.
California, with such diverse and interesting places, is a go-to vacation spot for anyone and everyone. Out of the many notable places to visit in California that have something for everyone, the above list is a must-visit for travellers exploring USA. Its well-preserved wildlife, natural beauties and Hollywood culture amongst others really is a world of its own. Don't miss out on it! Book a trip to USA with TravelTriangle and have an exciting time visiting all these places in California.
Disclaimer: Some images are for representation purposes only. TravelTriangle claims no credit for images featured on our blog site unless otherwise noted. All visual content is copyrighted to its respectful owners. We try to link back to original sources whenever possible. If you own the rights to any of the images, and do not wish them to appear on TravelTriangle, please contact us and they will be promptly removed. We believe in providing proper attribution to the original author, artist or photographer.
Please Note: Any information published by TravelTriangle in any form of content is not intended to be a substitute for any kind of medical advice, and one must not take any action before consulting a professional medical expert of their own choice.
Frequently Asked Questions About Places To Visit In California
Which is the most beautiful place in California?
Yosemite National Park and Joshua Tree National Park are regarded as the most beautiful places in California apart from the Vernal Falls, Napa Valley, and Emerald Bay.
Is it safe to visit California?
Southern California is regarded as the safest according to many surveys but the rest of California can be pleasant too if taken the basic necessary precautions.
How long does it take to do the complete Disneyland tour?
If you plan your day ahead and choose to select what you want to visit and enjoy amongst all the adventure rides or theme lands, then it might take you about a day or two.
What should I know to best enjoy my visit to California?
California is huge. That's the number one factor you need to know. Plan ahead. Prepare for the traffic there and the weather too.
How do I get around in California?
Bus, metro, carpool, rent a car or hire a bicycle. You are never short of modes of travel in California.
Is Los Angeles a worthwhile addition to the tour?
It could be because it has lots of activities, dining out options, a plethora of entertainment and many tourist attractions. But, it can also be a bit expensive.
Source https://www.touropia.com/best-places-to-visit-in-california/
Source https://www.thecrazytourist.com/the-most-beautiful-spots-in-california/
Source https://traveltriangle.com/blog/places-to-visit-in-california/