19 Places to Visit in August in India to Make the Best of Monsoon Vacations
Come August and there is freshness in the air and lush greenery all around; and you know monsoons are at their full glory. Imagine travelling in this weather, enjoying the scenic vistas on offer and feeling a sense of calmness about it. Having said that the rainy season is probably not for those to enjoy who are always in a rush, but for those who revel at the idea of being adventurous and are always fascinated by the incredible ways of nature. If you are among the second kind, then we suggest that you explore India in August; it can't get better than this! Here we bring a list of 10 places to visit in August if you want to make the best of your monsoon vacations:
Best Places to Visit in August in India:
1. Lonavala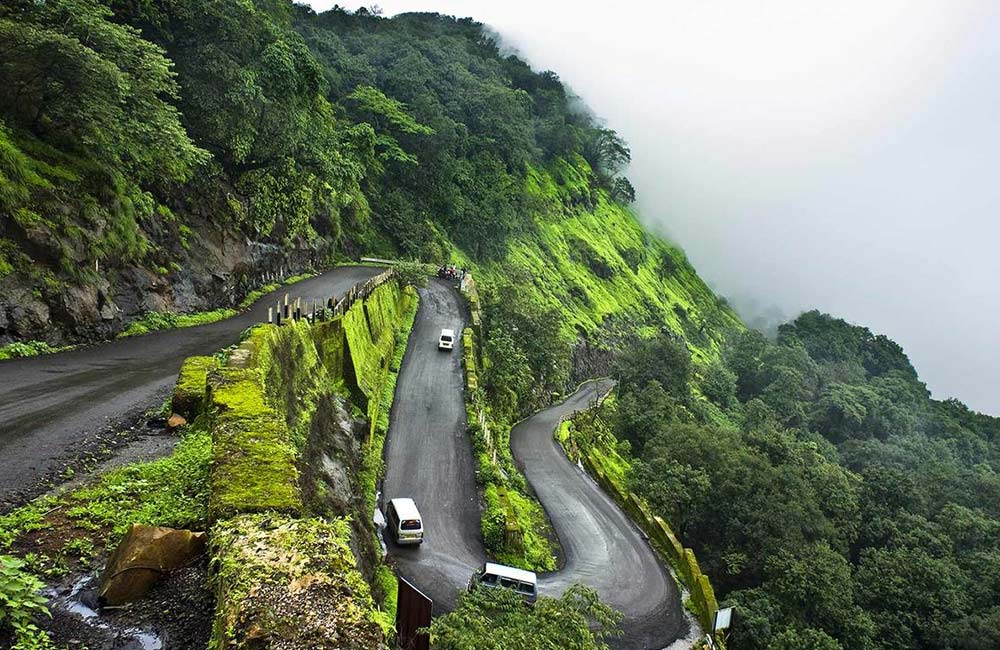 Lonavala | #1 of 19 Best Places to Visit in August
A popular weekend getaway for the residents of Mumbai and Pune, the hill station of Lonavala in the Western Ghats is at its scenic best in monsoons. The view of the verdant hills, constantly under a thick layer of clouds; the overflowing waterfalls and dams; and old forts make for an excellent experience at Lonavala. Whether you come here with your family or group of friends, you are sure to enjoy every bit of your trip.
Places to visit in Lonavala: Lonavala Lake, Bushi Dam, Tiger's Leap, Lohagarh Fort, Kune Falls, Bhaja Caves, Valvan Dam and Lonavala Wax Museum
Things to do in Lonavala: Indulge in some adventure activities at Della Adventure Park, dip in the cool waters at Bushi Dam, enjoy trekking to Rajmachi Point and Lion's Point and try out some 'chikki', the hill station is famous for.
Weather of Lonavala: The average temperature is around 29 degrees Celsius during the day and 24-25 degrees Celsius at night
How to Reach

Nearest Airport: Pune International Airport (70 km)
Nearest Train Station: Lonavala

2. Wayanad

Wayanad | #2 of 19 Best Places to Visit in August

The quaint hill station of Wayanad is one of the popular tourist destinations of Kerala and receives tourists all year round, but there is a certain charm in exploring it during monsoons. This is time to witness the green glory of the vast expanse of its rainforests; tea, coffee, rubber and spice plantations; trekking to its picturesque view points and enjoy its cool and pleasant weather.

Places to visit in Wayanad: Wayanad Wildlife Sanctuary, Pookode Lake, Edakkal Caves, Neelimala View Point, Meenmutty Waterfalls, Banasura Sagar Dam and Chembra Peak
Things to do in Wayanad: Explore the serene coffee, rubber and spice plantations, enjoy boating and shopping for spices and handicraft items
Weather of Wayanad: The average temperature ranges from 18 to 29 degrees Celsius in August
How to Reach

Nearest Airport: Calicut International Airport (99 km)
Nearest Train Station: Kozhikode Main (85 km)

3. Panchgani

Panchgani | #3 of 19 Best Places to Visit in August

The hill station of Panchgani, once a summer retreat for the British, is a picturesque wonder in Maharashtra, and August is the month when its beauty increases manifold with pouring rains making its weather quite pleasant and its valleys completely green. The twin hill station of Mahabaleshwar, Panchgani is dotted with some excellent vantage points, from where you can catch a glimpse of the spectacular Sahyadri hills.

Places to visit in Panchgani: Sydney Point, Bhillar Waterfalls, Parsi Point, Devrai Art Village, Mapro Gardens, Table Land and Kass Plateau
Things to do in Panchgani: Take a walk in the Strawberry farms, explore the rich flora of Kass Plateau and enjoy scenic vistas from the view points of Panchgani
Weather of Panchgani: The average maximum temperature is 20 degrees Celsius while the average minimum temperature is around 15 degrees Celsius in August
How to Reach

Nearest Airport: Pune International Airport (105 km)
Nearest Train Station: Satara (50 km) and Pune Junction (95 km)

4. Kanyakumari

Kanyakumari | #4 of 19 Best Places to Visit in August

Kanyakumari, which is the southern-most tip of the Indian mainland, is among the most visited tourist destinations in the country. Coming here in monsoons for a trip can be a totally different and fun-filled experience to witness the confluence of the Arabian Sea, the Bay of Bengal and the India Ocean, with water continuously hitting the shore at high speeds. Besides this, there are a number of significant temples in the city, which are a must visit on a trip to this part of India.

Places to visit in Kanyakumari: Vivekananda Rock Memorial, Thiruvalluvar Statue, Thirparappu Falls, Kumari Amman Temple, Lord Subramanya Temple, Vattakotai Fort and Thanumalayan Temple
Things to do in Kanyakumari: Take a dip at the Triveni Sangam, visit the Thovalai Flower Market and Muppandal Wind Farm, and shop for handicrafts made from sea shells and excellent woven handloom sarees
Weather of Kanyakumari: The average daytime temperature ranges from 28 to 30 degrees Celsius while the average temperature at night is around 23 degrees Celsius
How to Reach

Nearest Airport: Trivandrum International Airport (95 km)
Nearest Train Station: Kanyakumari

5. Kumarakom

Kumarakom | #5 of 19 Best Places to Visit in August

Kumarakom receives abundant rain in August making its backwaters look even more fascinating; the same can be said for Vembanad Lake, which lies in proximity. During this time of the year, there are fewer crowds in Kumarakom; hence, hotel prices are low and even there is less rush for houseboat stay in the backwaters. So, if you are looking for a romantic getaway in August, come to Kumarakom for an experience of a lifetime!

Places to visit in Kumarakom: Kumarakom Bird Sanctuary, Aruvikkuzhi Waterfall, Vembanad Lake, Bay Island Driftwood Museum, Kumarakom Craft Museum
Things to do in Kumarakom: Enjoy a houseboat stay at the backwaters of Kumarakom, indulge in bird-watching at Kumarakom Bird Sanctuary, relish local cuisine and get some Ayurvedic treatments
Weather of Kumarakom: The average temperature ranges from 24 to 29 degrees Celsius in August
How to Reach

Nearest Airport: Cochin International Airport (70 km)
Nearest Train Station: Kottayam (15.6 km)

6. Mount Abu

Mount Abu | #6 of 19 Best Places to Visit in August

Mount Abu in Rajasthan becomes a popular retreat for people in this part of the country in the summers, but it enjoys the same popularity in the monsoon season too as this places gets moderate rainfall while the weather becomes really pleasant. In August, its scenic mountains and lush green valley is a thing to witness and get awe-inspired, besides visiting the famous temples this hill station is famous for. A trip to this place with your family can be a good choice!

Places to visit in Mount Abu: Dilwara Temples, Guru Sikhar, Achalgarh Village, Arbuda Devi Temple, Toad Rock, Gaumuk Temple and Raghunath Temple
Things to do in Mount Abu: Enjoy a boat ride at Nakki Lake, explore the wildlife of the hill station at Trevor's Tank and Mount Abu Wildlife Sanctuary, and shop for crafts, paintings, leather goods, etc.
Weather of Mount Abu: The average temperature is around 27 degrees Celsius during the day and 21 degrees Celsius at night
How to Reach

Nearest Airport: Maharana Pratap Airport, Udaipur (200 km)
Nearest Train Station: Abu Road

7. Khajuraho

Khajuraho | #7 of 19 Best Places to Visit in August

Home to the famous UNESCO-listed temples, Khajuraho is among the top tourist destinations in India. After the hot and humid summer months, Khajuraho enjoys a pleasant weather in the month of August and becomes an ideal time to spend a short vacation here. This is also the time, when you will find less number of tourists here, and so you can easily explore each of the below attractions.

Places to visit in Khajuraho: Khajuraho Group of Monuments, Raneh Falls, State Museum of Tribal And Folk Art, Gangau Dam, Beni Sagar Dam, Mastani Mahal – Dhubela
Things to do in Khajuraho: Explore the Eastern and Western Groups of temples
Weather of Khajuraho: The average temperature ranges from 25 to 32 degrees Celsius in August
How to Reach

Nearest Airport: Khajuraho Airport
Nearest Train Station: Khajuraho

8. Munnar

Munnar | #8 of 19 Best Places to Visit in August

Considered among the most picturesque hill stations in Southern India, Munnar is a favorite destination for tourists from across the country, and why wouldn't it be? Its pleasant weather, verdant valleys and lush tea and spice plantations make a perfect setting for a romantic getaway. Alike the other parts of Kerala, Munnar receives good amount of rainfall in August, but it just enhances it beauty to a new level. Coming here during monsoon, which is an off-season, has an added advantage, especially with regard to hotel bookings.

Places to visit in Munnar: Atukkad Waterfalls, Eravikulam National Park, Kundala Dam, Chinnar Wildlife Sanctuary, Chinnakanal Waterfalls, Mattupetti Dam and Anamudi Peak
Things to do in Munnar: Take a walk in the tea gardens and spice plantations, go on a trek to Anamudi Peak, enjoy scenic vistas of the hill station from its vantage points and plan to stay at a tree house
Weather of Munnar: The average maximum temperature is 24 degrees Celsius while the minimum goes down to 17 degrees Celsius in August
How to Reach

Nearest Airport: Cochin International Airport (104 km)
Nearest Train Station: Aluva (105 km)

9. Jodhpur

Jodhpur | #9 of 19 Best Places to Visit in August

The city of the royal Rajputana clan – Jodhpur can be a great option for a family vacation in August as this time of the year as the city enjoys a pleasant weather. Exploring its royal palaces, historical forts, splendid temples and shopping at its markets for traditional Rajasthani attire and handicrafts can be a wonderful experience, more so because there is less tourist footfall during this time.

Places to visit in Jodhpur: Umaid Bhawan Palace, Mehrangarh Fort and Museum, Jaswant Thada, Mandore Gardens, Chamunda Mata Temple, Balsamand Lake and Kailana Lake
Things to do in Jodhpur: Taste the authentic Jodhpuri cuisine, shop at its colorful markets, explore the Rao Jodha Desert Park and enjoy cycling through the lanes of the city
Weather of Jodhpur: The average temperature during the day is around 34 degrees Celsius and at night, it falls to a minimum of 26 degrees Celsius
How to Reach

Nearest Airport: Jodhpur Airport
Nearest Train Station: Jodhpur Junction

Read more: Mehrangarh Fort: The Royal Heritage of Jodhpur

10. Dharamshala

Dharamshala | #10 of 19 Best Places to Visit in August

Another picturesque destination to visit during the monsoon month of August is Dharamshala. Being located at a higher altitude, it receives heavy rainfall and hence, its greenery becomes even more enchanting. Besides paying a visit to its famous monasteries, you can explore a lot about Tibetan history and culture here, especially at the Kangra Art Museum and Library of Tibetan Works and Archives – two of the must-visit places in Dharamshala.

Places to visit in Dharamshala: Namgyal Monastery, Bhagsunag Temple, Tsuglagkhang Complex, Gyuto Monastery, Kangra Fort, Masroor Rock Cut Temple and Library of Tibetan Works and Archives
Things to do in Dharamshala: Take a trip to Bhagsunag Waterfalls, pay a visit to Kangra Art Museum, enjoy a trip to Kareri Dal Lake and do visit the Naddi village.
Weather of Dharamshala: The average temperature in August lies between 20 and 26 degrees Celsius
How to Reach

Nearest Airport: Kangra Airport, Gaggal (13 km)
Nearest Train Station: Pathankot (85 km)

11. Coorg

Coorg | #11 of 19 Best Places to Visit in August

Known for its coffee and spices, Coorg is a green paradise in Karnataka. It is famously called the 'Scotland of India' because of the lush rolling hills, cascading waterfalls, quaint colonial architecture and pleasant weather. At a height of 3500 feet above sea level, Coorg lets you enjoy the company of clouds while sipping freshly brewed hot coffee. The entire hill station turns verdant during monsoons. You can also explore forts, temples, fragrant spice plantations and go for a wildlife rendezvous when you visit Coorg. No wonder it is considered as one of the best places to visit in August in South India.

Places to visit in Coorg:Abbey Falls, Tadiandamol Peak, Mallalli Falls, Pushpagiri Wildlife Sanctuary, Kumara Parvatha Hill, Raja's Seat, Brahmagiri Hill, Coffee Plantation, Nagarhole National Park : Rafting on the Barapole River, bathing and playing with elephants at Dubare Elephant Camp, trekking to Nishani Motte, touring coffee plantations, jeep safari at Nagarhole National Park, bird watching at Pushpagiri Wildlife Sanctuary
Weather of Coorg: The climate is cool, and temperature ranges between 10 to 12 degrees Celsius in August, accompanied with heavy rainfall
How to reach

Nearest Airport: Mangalore Airport
Nearest Train Station: Mysore Junction

12. Cherrapunji

Cherrapunji | #12 of 19 Best Places to Visit in August

The mysterious and mesmerizing Meghalaya is home to Cherrapunji – famous for its rains and roots. Cherrapunji is known as the wettest place on earth and is definitely one of the best places to visit in August in Northeast India. You will be blown over by the unique root bridges that are built by locals, who train the roots of rubber trees to grow in a special way. Cherrapunji is also ideal for anyone who loves waterfalls, mysterious forests, crystal-clear rivers like Dawki and caves.

Places to visit in Cherrapunji: Nohkalikai Falls, Double Decker Living Root Bridge, Mawsynram Village, Seven Sisters Falls, Mawsmai Cave, The Eco Park, Mawkdok Dympep Valley, Thang Kharang Park, Khasi Monoliths, Mawsynram Reserve Forest
Things to do in Cherrapunji: Boating on Dawki, exploring caves, ziplining at Mawkdok, river canyoning at Laitkynsew Hills, wildlife rides in Mawsynram Forest, crossing living root bridges
Weather of Cherrapunji: The temperature ranges from 17 degrees Celsius to 24 degrees Celsius in August, with the monsoon season at its peak.
How to Reach

Nearest Airport: Guwahati Airport
Nearest Train Station: Guwahati Railway Station

13. Andaman

Andaman | #13 of 19 Best Places to Visit in August

The magical island of Andaman is all about sparkling white sands, gorgeous azure waters and gently swaying palm trees. If you are looking for a tropical paradise that can be your escape from reality, this is it. Whether you love water sports, picturesque sunsets and sunrises or lip-smacking seafood, this is among the popular places to visit in India in August. Tourists love the rich marine diversity, stunning coral reefs, and bountiful showers too.

Places to visit in Andaman And Nicobar Island: Havelock Island, Neil Island, Ross Island, North Bay Island, Baratang Island, Mount Harriet National Park, Chidhiya Tappu, Dhaninallah Mangrove Nature Walkway, Panchvati Waterfalls, Cuthbert Bay Wildlife Sanctuary, Elephant Beach
Things to do in Andaman And Nicobar Island: Scuba diving and snorkelling, bird watching at Chidhiya Tappu, dolphin and fish spotting from glass-bottom boats, visiting limestone caves, mangrove kayaking at Mayabunder, visiting Kala Pani Jail, hiking and trekking in Mount Harriet National Park
Weather of Andaman and Nicobar: The temperature is warm in August, ranging from 24 degrees Celsius to 29 degrees Celsius
How to Reach

Nearest Airport: Port Blair Airport in Andaman receives direct flights from Kolkata, Chennai, and Visakhapatnam.
Nearest Port: Port Blair is connected to the ports of Chennai, Kolkata, or Vishakhapatnam.

14. Kodaikanal

Kodaikanal | #14 of 19 Best Places to Visit in August

Kodaikanal is a South Indian hill station that takes your breath away with dense green forested valleys, granite cliffs, grassy hills, enchanting lakes, and mind-blowing waterfalls. From rowing boats to hiking around the mountains to offering prayers to getting soaked in waterfalls, there are countless things to do in Kodaikanal. The place receives abundant rainfall in August, giving new life to the forest and water bodies. It is among the most popular places to visit in August in India with family.

Places to visit in Kodaikanal:Kodaikanal Lake, Mannavanur Lake, Berijam Lake, Pine Forest, Dolphin's Nose, Pillar Rocks, Bryant Park, Green Valley View, Chettiar Park
Things to do in Kodaikanal: Walking on Coaker's Walk, boating on Kodaikanal Lake, exploring the mysterious Guna Cave, trekking and hiking to Dolphin's Nose, riding bicycle, going for a night safari.
Weather of Kodaikanal: The average temperature ranges from 17 degrees Celsius to 25 degrees Celsius in August.
How to reach

Nearest Airport: Madurai Airport, Coimbatore Airport
Nearest Train Station: Kodai Railway Station, Madurai Railway Station and Coimbatore Railway Station

15. Mawlynnong

Mawlynnong | #15 of 19 Best Places to Visit in August

Mawlynnong is not just the cleanest village in Asia, but also lovingly called 'God's own Garden'. This mystical paradise in Meghalaya is an example of what community effort can achieve. From picture-perfect homes and lush greenery to idyllic waterfalls, quirky root bridges and fresh air, this village is a traveller's haven during monsoon and right after.

Places to visit in Mawlynnong: Mawlynnong Waterfall, Jingmaham Living Root Bridge, Umngot River, Bophill Falls, Mawlynnong Sacred Forest, Nohwet Viewpoint
Things to do in Mawlynnong: Walking on the Living Root Bridge, boating on Umngot River, exploring the sacred forest and listening to stories, exploring the village, enjoying views from Nohwet Viewpoint
Weather of Mawlynnong: The temperature can range from 23 degrees Celsius to 30 degrees Celsius in August.
How to reach

Nearest Airport: Shillong Airport
Nearest Train Station: Guwahati Railway Station

16. Varanasi

Varanasi | #16 of 19 Best Places to Visit in August

In the words of Mark Twain – "Varanasi is older than history, older than tradition, older even than legend and looks as old as all of them put together." An ancient city blessed by River Ganga, Varanasi is famed as the holiest city in India. The energy, vibration, and peace experienced in Varanasi are unmatched. Visit Varanasi to experience spirituality, culture, explore the many temples and scenic ghats, watch the Ganga aarti, and dig into delish street food. Counted as one of the popular places to visit in August in India with family, Varanasi is also ideal for those who love watching people and how they all come together to seek divinity.

Places to visit in Varanasi: Dasaswamedh Ghat, Assi Ghat, Manikarnika Ghat, Dhamek Stupa, Shri Kashi Vishwanath Temple, Shri Durga Temple, Ramnagar Fort, Brijrama Palace
Things to do in Varanasi: Enjoy a boat ride on Ganga River, take a holy dip, visit Jantar Mantar and learn about our ancient science, explore the local markets for an exclusive shopping experience
Weather of Varanasi: The temperature ranges between 27 degrees Celsius and 33 degrees Celsius in August with occasional showers
How to Reach

Nearest Airport: Lal Bahadur Shastri Airport, Babatpur
Nearest Train Station: Varanasi Junction Railway Station

17. Chikmagalur

Chikmagalur | #17 of 19 Best Places to Visit in August

Bewitching coffee plantations, grassy mountains, enchanting dense forests, mesmerising waterfalls, and beautiful rivers – Chikmagalur in Karnataka is sheer heaven. From touring coffee plantations to getting your blood pumping with water adventures – Chikamangalur is among the best places to go in August in India. Wildlife enthusiasts are in for a treat here too.

Places to visit in Chikmagalur: Mullayanagiri, Hebbe Falls, Baba Bundangiri, Bhadra Wildlife Sanctuary, Bhadra Dam, Hanuman Gundi Falls, Tea Plantation, Coffee Estate, Kyatanamakki, Sharadamba Temple, Manikyadhara Falls, Hirekolale Lake
Things to do in Chikmagalur: Trekking to Mullayanagiri, camping, Bhadra River rafting, jeep safari at Bhadra Wildlife Sanctuary
Weather of Chikmagalur: The temperature ranges from 18 degrees Celsius to 26 degrees Celsius in August, with frequent rain showers
How to Reach

Nearest Airport: Mangalore Airport
Nearest Train Station: Chikmagalur Railway Station, Mangalore Railway Station.

18. Zanskar

Zanskar | #18 of 19 Best Places to Visit in August

The Land of White Copper, Zanskar is a semi-desert landscape situated in the northern flank of the Great Himalayas. A place perfect for adventure enthusiasts, the valley offers some thrilling activities and alluring sights. During summers, the Zanskar River runs wild between lofty mountains, making it the perfect time to soak in the scenic beauty. Winters turns the river into frozen ground and draws brave trekkers. Known for its many monasteries built in the 11 th century by Rinchen Dzangp, Zanskar is one of the top places to visit in August in North India.

Places to visit in Zanskar: Zanskar Valley, Pensi La Pass, Padum, Zanskar River, Rangdum, Nimu, Zangla, Stongdey Monastery, Panikhar, Karsha Monastery
Things to do in Zanskar: Trekking in Zanskar Valley, attending the monastery festivals, capturing great views from the Sangam Point, rafting on Zanskar River
Weather of Zanskar: The temperature ranges from 10 degrees Celsius to 20 degrees Celsius in August, making it nice and warm to explore the valley
How to Reach

Nearest Airport: Leh Airport
Nearest Train Station: Jammu Tawi Railway Station

19. Igatpuri

Igatpuri | #19 of 19 Best Places to Visit in August

Nestled in the stunning Sahyadri Mountain range, Igatpuri is one of the most popular hill stations in Maharashtra. Ancient forts, beautiful waterfalls and clear lakes are a highlight of the region. Monsoon is at its peak during August in Igatpuri, making it ideal for enjoying the rains and witnessing the waterfalls in their full glory. Less crowded than its counterpart Lonavala – Igatpuri is among the best places to go in August in India to enjoy peace.

Places to visit in Igatpuri: Tringalwadi Fort, Vihigaon Waterfall, Kalsubai Peak, Ghatan Devi Temple, Bhavali Dam, Bhatsa River Valley
Things to do in Igatpuri: Trekking to forts, taking a dip in waterfalls, offering prayers at Ghatan Devi Temple, camping, water activities near the dam and river
Weather of Igatpuri: The temperature ranges from 21 degrees Celsius to 28 degrees Celsius in August, along with heavy rainfall.
How to Reach

Nearest Airport: Pune International Airport, Mumbai Airport.
Nearest Train Station: Igatpuri Train Station

Monsoon season is ideal for exploring India to discover its different flavours and admire nature in its greenest best. Just remember to pack wisely and book your flights and stay in advance so that you can have an amazing holiday safely and affordably.

A freelancer, Sangeet Patnaik has a perennial desire to read interesting books, watch fantastic movies, listen to soulful music and travel the world. Well! He has been successfully doing so over the years and probably, that's what inspires him to write. And when he is not writing, he makes himself busy with his little daughter, telling her fantasy stories!

15 Best Places to visit in India in August to Enjoy Rainy Weather

If you are a fan of the rainy weather, the monsoon is the best time to plan a trip to India. Looking for places to visit in India in August? We've to go you covered! From the mesmerizing Himalayan peaks to the rolling hills in the South, we have meticulously curated a list of top places to visit in August in India 2022, keeping in mind all kinds of travelers.

List of 15 Places to Visit in India in August

1. Leh-Ladakh – Pristine Natural Beauty

Many travelers who have been to Ladakh say that a bike tour to Leh Ladakh is the best way to explore it. But that cannot be the case when it's pouring in August. The two routes – Manali to Leh and Srinagar to Leh are covered in mud from rain, making the trip to Leh Ladakh in August difficult. To combat that, you can book air tickets, but that can be canceled due to weather conditions.

But once you are in Ladakh, the high-altitude passes, soaring high mountains, fascinating lakes, and tons of exciting places to visit, will leave you mesmerized. Ladakh is one of the best places to visit in India in August with friends for a lot of good reasons.

Places to visit in Ladakh in August: Khardung La, Tso Moriri, Pangong Lake, Diskit, Leh
Popular activities in Ladakh in August: Trekking, hiking, visiting monasteries, bike tours, soaking in peace at the lakes
How to Reach Ladakh: Kushok Bakula Rimpochee Airport (Leh) is located in the capital of Ladakh and Jammu Tawi, the nearest train station is 700 km away.
Road Conditions: The roads to Ladakh are well-connected and highly challenging.

Also Read:

Most Interesting Things to do in Leh Ladakh
Discover the new routes leading to Leh Ladakh
11 Forbidden Places in India

2. Udaipur – A Romantic City

With the mesmerizing hues and beautiful lakes, Udaipur is an ideal tourist destination in August. And even though it is situated in one of the hottest states of India, people still visit throughout the year. Probably the best time to visit Udaipur is in August and that's because the temperature during this time is comfortable and the environment becomes fresh after the rain.

If you are planning a trip to Udaipur in August then enjoying the monsoon season is the best time as the rain fills up the lakes at this time of the year and it is because of this that Udaipur is also known as the city of lakes or the "Venice of the East".

Places to visit in Udaipur in August: Udaipur City Palace, Lake Pichola, Vintage Car Museum, Jagmandir, Fateh Sagar Lake
Popular activities in Udaipur in August: Boat rides in Lake Pichola, exploring Jag Mandir Palace, marveling at the City Palace, sunset from the lake, seeking blessings at Jagdish Temple
How to Reach Udaipur: The nearest airport is Maharana Pratap Airport (22 km) and the closest train station is Udaipur Railway Station (3 km).
Road Conditions: Well connected with several buses plying from different cities of India.

Also Read:

The Most Popular Things to do in Udaipur
Pet Friendly Hotels in Udaipur

3. Pondicherry – French Colonial Heritage

Pondicherry is an ideal place to visit in August in India with family if you wish to enjoy the rainy weather in South India. This former French Colony is a top-notch destination experiencing irregularity in the monsoon season, nevertheless; it is still a charming place to visit when it rains.

With so much to explore and a comfortable climate, this union territory of India is also one of the best places to visit in India in August with friends.

Places to visit in Pondicherry in August: Immaculate Conception Cathedral, Sri Aurobindo Ashram, Pondicherry Museum, Promenade Beach, Auro Beach
Popular activities in Pondicherry in August: Surfing, exploring, photography, nature walking, enjoy at the beaches
How to Reach Pondicherry: Puducherry Airport is located near Auroville and Puducherry Railway Station is inside the city.
Road Conditions: Smoothly connected via road with the major cities of India.

Also Read:

4. Malshej Ghat – Lush Green Hills

Neither a city nor a town; Malshej Ghat is just a mountain pass. Owing to the jaw-dropping natural beauty and wonderful sightseeing spots; this place has found its way to our list. One of the best places to visit in August-September in South India, Malshej Ghats has multiple wonderful things on offer.

From enthralling curvy roads to high mountains dressed in a green sheet; this is one serene place you would not like to miss out on. Moreover, if you visit Malshej Ghat during the monsoon the place would feel like heaven on earth with an enjoyable climate, wonderful sceneries, and much more.

Places to visit around Malshej Ghat in August: Malshej Falls, Harishchandragad Fort, Ajoba Hill Fort, Pawna Lake, Pimpalgaon Joga Dam
Popular activities in Malshej Ghat in August: Camping at Pawna Lake, hiking, trekking, photography, bike riding
How to Reach Malshej Ghat: Chhatrapati Shivaji International Airport is the closest at 138 km and the nearest railhead is the Kalyan railway junction (85 km).
Road Conditions: The best way to reach Malshej Ghat is by road.

5. Shillong – Mesmerizing Landscapes

Shillong – popularly known as the 'Scotland of the East' is one of the best places to visit in August in India for honeymoon. Located in Meghalaya, this city sits comfortably approximately 5000 ft. above sea level. This place offers a unique mélange of different cultures, diverse flora and fauna, scrumptious food, and a lot of places to enjoy.

Seven Sisters experience high rainfall throughout the year but that makes it a wonderful place to visit. If you are searching for a top-notch monsoon destination in North East India then Shillong can be your pick.

Places to visit in Shillong in August: Elephant Falls, Umiam Lake, Shillong Peak, Don Bosco Museum, Ward's Lake
Popular activities in Shillong in August: Nature photography, exploring, trekking, shopping, tasting different cuisines
How to Reach Shillong: Umroi Airport is at a distance of 25 km from Shillong while Guwahati railway station is at 105 km distance.
Road Conditions: There are regular buses that ply from different cities of India to Shillong.

Also Read:

6. Pachmarhi – Rare Species of Flora and Fauna

If you wish to enjoy the monsoon season in India at its peak and unwind in intriguing caves, then Pachmarhi is among the cheap places to visit in India in August. The only quaint hill station of Madhya Pradesh, Pachmarhi attracts tourists throughout the year.

With a number of majestic waterfalls, caves, ancient temples, and picturesque landscapes; Pachmarhi is surely a picture-perfect destination to visit with friends in August-September.

Places to visit in Panchmarhi in August: Pandava Caves, Bee Falls, Mahadeo Hills, Duchess Falls, Satpura National Park
Popular activities in Panchmarhi in August: Horse riding, ATV Ride, land parasailing, trekking, hiking
How to Reach Pachmarhi: Raja Bhoj Airport is 200 km away from Pachmarhi and Piparia is the nearest railway station at 54 km.
Road Conditions: There are regular buses from major cities of India.

7. Dalhousie – Pleasant Climate

Looking for a charming hill station in North India? Why don't you consider visiting the beautiful town of Dalhousie? With a number of attractions and a list of things to do, Dalhousie is one of the best places to visit in August in North India.

This tiny hill station not only serves as a perfect place for adventurers or nature lovers; it also offers a rejuvenating vacation in Himachal Pradesh.

Places to visit in Dalhousie in August: Panch Pulla, Satdhara Falls, Chamera Lake, Khajjiar, Kalatop Wildlife Sanctuary
Popular activities in Dalhousie in August: Hiking, exploring the town, boating, taking a walk, shopping at Tibetan Market
How to Reach Dalhousie: The nearest airport and railway station are in Pathankot, 75 km and 80 km respectively.
Road Conditions: Well-Connected with all the nearby cities via National Highways.

Also Read:

7 best Places to visit during monsoon in North India
Things to do and Places to visit in Dalhousie

8. Goa – Beach Lovers' Heaven

The party capital of India is one of the best partying places in India to visit in August for couples and solo travelers. Goa offers a very different experience in the monsoon. The remnants of the Portuguese can be felt and seen in the architecture and culture of the people.

During monsoon, the verdant charm of Goa becomes unparalleled and the fact that there are waterfalls that are gushing due to heavy rains in July and August lets you explore hidden as well as off-the-beaten path places in Goa at this time of the year.

Places to visit in Goa in August: Baga Beach, Calangute Beach, Grand Island, Dudhsagar Waterfalls, Fort Aguada
Popular activities in Goa in August: Scuba Diving, yachting, cruising, playing at casinos, parasailing
How to Reach Goa: Dabolim International Airport is the main airport, located 28 km from Panjim. Madgaon and Thivim are the nearest railway stations at 35 km and 25 km from Panjim respectively.
Road Conditions: You can get multiple state transport corporation buses from different cities.

Also Read:

Top Places to visit in Goa on a 5 Days Trip
20 Most Romantic Things to do in Goa for Couples
15 Hidden Places in Goa that you didn't know existed

9. Saputara – Scenic Hills & Waterfalls

Tucked away in the bustling and developing state of Gujarat, is a monsoon weekend getaway destination named Saputara. This is a beautiful hill station having several top-notch attractions for visitors. If you are searching for the best place to visit in August in Gujarat or near Mumbai; Saputara should surely be on your go-to list.

Visiting this wonderful place will be intriguing, rejuvenating, and would fill up your memory lane. So, we are listing down some important information for your convenience.

Places to visit in Saputara in August: Artist Village, Hatgadh Fort, Malegaon, Vansda National Park, Saputara Lake
Popular activities in Saputara in August: Enjoying the sunset, safari at Purna Wildlife Sanctuary, exploring the museum, photography at Gira Falls, boating at Saputara Lake
How to Reach Saputara: Surat International Airport is located 156 km from the city and Waghai railway station is at 50 km.
Road Conditions: Saputara is well-connected via road with the nearby cities.

10. Coorg – Aromatic Coffee Plantations

Want to head to a peaceful and beautiful destination in south India in August? If you are planning to visit somewhere in Karnataka, consider Coorg, a hill town considered one of the best honeymoon destinations in South India. Owing to the wonderful climate and diversity in splendors, this place never fails to spellbind the visitor.

People who visit Coorg in August, get to enjoy the better part of this hill station because the pouring water cleans the environment and makes the air cooler.

Places to visit in Coorg in August: Omkareshwar Temple, Chamomale Hill, Namdroling Monastery, St. Anne's Church, Iruppu Falls
Popular activities in Coorg in August: Trek to Chamomale Hill, experience Islamic and Gothic architecture, visit the Madikeri Fort, hike to Iruppu Falls, visit the monasteries
How to Reach Coorg: Reach Mangalore International Airport at 141 km from Coorg. Else, take a train to Mysuru Junction at 114 km.
Road Conditions: A number of buses ply from different cities of India to Coorg and taking a road trip to this destination is also common and popular.

Also Read:

5 Amazing Attractions to visit in Coorg in 2 Days
15 Must Visit Places in and around Coorg

11. Valley of Flowers – Variety of Colorful Flowers

Have you heard about the place where flowers smile at you? Yes, that's the Valley of Flowers located in the Chamoli District of Uttarakhand. This national park is also a part of the UNESCO World Heritage Site because of the dense alpine plantations.

It is the heart-warming beauty of the place that makes it one of the best destinations to visit in India in August. During the monsoon season, this place is at its best with different types of flowers blossoming throughout the place and making it a paradise on earth. Several tourists plan and visit the Valley of Flowers during August to witness the sheer beauty that's on offer.

Places to visit in Valley of Flowers in August: The Flower Valley, Govindghat, Hemkund Sahib Gurudwara
Popular activities in Valley of Flowers in August: Trek to the valley, photography, hiking, visiting Hemkund Sahib Gurudwara, village walk
How to Reach Valley of Flowers: Jolly Grant Airport is approx. 282 km and Rishikesh Railway Station is about 265 km.
Road Conditions: Getting a bus from major destinations in India is easy and traveling by road is comfortable.

Also Read:

12 Most Beautiful offbeat Destinations in Uttarakhand
Top 17 Places for Trekking in Uttarakhand
Top 37 Things to do in Uttarakhand

12. Darjeeling – The Tea Garden of India

Darjeeling is one of the most sought-after places in West Bengal in August. From the fragrance of tea leaves to mesmerizing views from the renowned Tiger Hill, Darjeeling has everything to keep the traveler captivated.

Famous for its Darjeeling tea, this hill station is the highest tea exporter in India. In fact, Tea Tourism attracts a lot of travelers to the place. Darjeeling also has a large Buddhist population, and many monasteries built in the city. Darjeeling is also a prime shopping location where you can find the best handicrafts, apparel, and showpieces.

Places to visit in Darjeeling in August: Tiger Hill, Darjeeling Ropeway, Batasia Loop, Darjeeling Himalayan Railway, Himalayan Mountaineering Institute,
Popular activities in Darjeeling in August: Go rafting on the Teesta river, trek the Sandakphu, take a joy ride on the toy train, learn mountaineering at Himalayan Mountaineering Institute, watch the sunrise at Tiger Hill, etc.
How to Reach Darjeeling: The nearest airport to Darjeeling is Bagdogra which is around 95 km. The nearest railway station to Darjeeling is New Jalpaiguri, which connects the town with all the major parts of the country.
Road Conditions: Darjeeling is well connected to some of the nearby major cities, such as Gangtok and Kalimpong. It is also connected with Kolkata, which is 651 km away and takes around 14 hours to reach here.

13. Kashmir – Heaven on Earth

The beauty of Kashmir is not unknown to anybody. Known as the 'Heaven on Earth,' Kashmir is surrounded by the Himalayas and Karakoram ranges and is rich in lush valleys, dense forests, and flourishing meadows.

The majestic valleys of the region provide a lot of scope for trekking and skiing. Moreover, many tourists visit the place for either a stay on a houseboat or a Shikara ride on Dal Lake to experience the best of nature. Indeed, very few places, if any, in India can beat Kashmir in beauty and magnificence. Kashmir thus is an ideal destination to plan a family tour and honeymoon holiday in India in August.

Places to visit in Kashmir in August: Sonamarg, Pahalgam, Kishtwar, Pulwama, Yousmarg, Srinagar
Popular activities in Kashmir in August: Trekking amidst the great Himalayas, shikara ride on Dal Lake, camping in Kashmir hills, snowboarding and skiing
How to Reach Kashmir: To fly into Kashmir, take the Srinagar Airport, well connected to prime Indian cities. Jammu Tawi railway station is the busiest railway station in Jammu and Kashmir. It serves as the northern terminal of major trains connecting the city with the rest of India.
Road Conditions: Srinagar is well connected with major cities like Delhi (876 km), Chandigarh (646 km), Leh (424 km), and Jammu (258 km) through good Bus service and Cab service.

14. Wayanad – Large-scale Rice Plantation

Known as the 'green paradise,' Wayanad is rich in plantations, wildlife, and forest. Thus, the area is known for activities like camping, trekking trails, and bird-watching. In addition, the Wayanad Wildlife Sanctuary is home to a wide range of wildlife, including Asiatic elephants, tigers, leopards, and egrets.

Because of the rich bio-ecosystem, the place has a large production of spices, coffee, tea, herbal plants, and honey. Wayanad is locally called 'Vayal Nadu,' meaning rice plantation, because the palace is said to remain fertile and thus famous for its paddy fields.

Places to visit in Wayanad in August: Meenmutty Waterfalls, Muthanga Wildlife Sanctuary, Wayanad Heritage Museum, Chembra Peak, Banasura Sagar Dam
Popular activities in Wayanad in August: Trek to Chembra peak, visit Edakkal Cave, spend a day at Pookode Lake, rest at Vythiri Village Resort, explore Tea Estates, explore Kuruva Islands
How to Reach Wayanad: The closest airplane terminal is Calicut Airport, just 65 km from here. Via train, you can arrive at the nearest railway station in Kozhikode.
Road Conditions: Many state transports are accessible from Mangalore, Kochi, and Trivandrum will take you to Wayanad.

15. Lonavala – Lush-Green Hills

Lonavala is the most visited hill station in Maharashtra and is among the ideal destinations in India in August. Situated in the Sahyadri range of the Western Ghats, the place has many dense forests, waterfalls, and lakes. Moreover, it presents an array of fun activities for the tourists like rappelling, camping, hiking, and trekking, among many others.

Lonavala is also known for its many caves like Karla Caves, Bhaja Caves, Bedsa, etc., which pique the interests of many tourists. Also, Lonavala is one of the twin hill stations in the location: Lonavala and Khandala (both can be easily visited together).

Places to visit in Lonavala in August: Bhushi Dam, Pawna Dam, Tungarli Lake, Tiger's leap, Lion's point, Rajmachi fort
Popular activities in Lonavala in August: Revisit the relics of Lohagad Fort, witness the sunset at Lion's Point, experience nature's beauty from Tiger's Leap Viewpoint
How to Reach Lonavala: The nearest airport is the Lohegaon Airport in Pune, about 64 km away. Lonavala railway station is well-connected by train to Mumbai and Pune, with local trains running every 2 hours.
Road Conditions: State buses, private buses, taxis, and tour operators have regular services to Lonavala from Mumbai and Pune.

With this list of best places to visit in India in August 2022, plan a trip with Indian Holiday's tailor-made packages. Enjoy the rainy weather, hot snacks, and activities that enhance the charm of your monsoon trip. So which place are you visiting first?

Manmeet Kaur

A writer by profession and a storyteller by heart, Manmeet has a passion for traveling and treating her taste buds to different cuisines. Besides, she loves to binge-watch movies and series every now and then. She is also an avid reader, which keeps her engaged.

30 Best Places To Visit In August In India To Welcome Monsoons In 2022

Monsoon not only brings showers of relief but also fetches a lot of benefits for travelers who are keen on exploring the best places to visit in August in India. One not only gets to enjoy the charming weather in August, but also enjoys a lot of other factors like great deals, cheaper packages, discounts, promotions, more savings, more privacy, and most of all, better travel experiences.

Hence, when the rain pours down and makes nature dance to its tunes, all these places to visit in August in India offer stunning vistas mixed with petrichor, and never fail to cast a magical spell on the travelers.

Best Places To Visit In August In India 2022

Here are the most exciting places across India where monsoon can be experienced at its best. Check out the 30 shortlisted places to visit in August in India:

1. Munnar: Explore The Mesmerizing Tea Gardens

Munnar is one place that needs no introduction amongst the honeymooners and for those who love to admire nature at its best. Being one of Kerala's most popular hill stations, Munnar encompasses the best of tea estates, waterfalls, trails for hiking and trekking, wildlife sanctuaries, bustling rivers, and majestic mountains covered by mists.

Places To Visit In Munnar: Hydel Park, Echo Point, Mattupetty Dam, Anamudi, Rose Garden, Eravikulam National Park, Munnar Tea Museum
Things To Do In Munnar: Explore the tea estate at Kolukkumalai, Boating in Kundale Lake, Trek to the Top Station, Elephant safari at Carmelagiri Elephant Park
Places to Stay: Zia Resorts, Dream Valley Resorts And Spa, Ragamaya Resort And Spa, Treebo Trendy Misty Garden Resorts & Spa, Sterling
Ideal Duration: 2 Nights/3 Days
How To Reach: Cochin International Airport is the nearest airport located at a distance of 110 kilometres. Aluva is the nearest railway station located at a distance of 110 kilometres
Weather In Munnar: An average temperature of 22°C
Packages Starting Price: INR 5,700/-
Tips: Don't tread into the tea plantations without assistance.

2. Athirapally: Visit The Land Of Surreal Waterfalls

Remember the majestic waterfalls in the movie Bahubali? Well to give you a list of it, Athirapally also happens to be one of the best tourist places to visit in August in India. Located in the Chalakudy Taluk of Thrissur district, it is one of the best places to explore during the monsoon in Kerala. It is considered as one of the best places to visit in South India during August.

Places To Visit In Athirapally: Charpa Falls, Anakkayam, Sholayar Dam, Vazhachal Forest Gardens, Thumburmuzhi Gardens, Malakkappara Tea Gardens
Things To Do: Trekking, River Rafting, Elephant sighting, Nature walking
Places to Stay: Palatty's resort, Ayurveda Resort Casa Ribera Punarjani, River Banks Madaparambil Resort, Spice Grove, Hotel Dhanyasree
How To Reach: Kochi Airport is the nearest airstrip at a distance of 71 kilometres. Thrissur Railway Station is the nearest railway head at a distance of 61 kilometres
Weather In Athirapally: An average temperature of 28°C
Packages Starting At: INR 3,800/-
Tips: The waterfalls flow in full force, so maintain a safe distance.

3. Wayanad: Backpack Amidst The Scenic Naturescapes

One of the must-see places in Kerala without which your itinerary is totally incomplete, Wayanad is reckoned to be the best place to visit in August in India for honeymoon. Striking a rich balance between natural landscapes and rich wildlife, Wayanad is also the most suitable place in Kerala for a refreshing vacation.

Places To Visit In Wayanad: Chembra Peak, Kuruvadweep waterfalls, Bandipur National Park, Mudumalai National Park, Pookode Lake, Banasura Sagar Dam
Things To Do In Wayanad: Backpacking at Edakkal Caves, Safari at Wayanad Wildlife Sanctuary, Backpack through Banasura Hill
Places to Stay: Kpm Tripenta Hotel, Treebo Trend Casino Hotel, Grand Plaza Suites, The Raviz Calicut, Metro Empires
Ideal Duration: 1 Night/2 Days
How To Reach: Kozhikode airport is the nearest airport located at a distance of about 97 kilometres. The nearest railway station is Kozhikode railway station located about 110 kilometers away.
Weather In Wayanad: An average temperature of 29°C
Packages Starting At: INR 5,450/-
Tips: Carry mosquito repellents.

4. Kumarakom: Take A Ride On The Fascinating Houseboat

Located on the banks of the famous Vembanad Lake, Kumarakom is a popular group of small islands which is sought by honeymooners to a great extent. Being a famous backwater destination in Kerala, Kumarakom is also famous for its luxurious houseboats, serene beaches, and postcard-like landscapes. Without a doubt, it is amongst the best honeymoon places to visit in August in India.

Places To Visit In Kumarakom: Vembanad Lake, Kumarakom Beach, Vaikom Mahadeva Temple, Kumarakom Bird Sanctuary, Aruvikkuzhi Waterfalls
Things To Do In Kumarakom: Houseboat cruise, Watch Kathakali, Ayurveda treatment at Maya Spa, Bird watching at Kumarakom Bird Sanctuary
Places to Stay: Kalathil Lake Resort, Ramada Resort By Wyndham Kochi, Deshadan Backwater Resort, KM's Green Island Resort
Ideal Duration: 1 Night/2 Days
How To Reach: Cochin International Airport is the nearest airstrip located at a distance of 85 kilometers. Kottayam Railway Station is the nearest railhead located at a distance of 16 kilometres.
Weather In Kumarakom: An average temperature of 29°C
Packages Starting At: INR 16,274/-
Tips: Carry mosquito repellent.

5. Auli: Embrace The Aura Of Romance

Auli wears almost all shades of nature to become one of the best places to travel in august. Popular as a skiing destination during the snow seasons, Auli displays a totally different spirit during monsoon. July to September is the rainy season here and Auli receives moderate rainfall between these months. The pleasant temperatures ranging from 10 degree Celsius to 20 degree Celsius makes August an ideal time for sightseeing tours in Auli. Rain brings out the romantic side of this Himalayan hill station. But be cautious of the slippery roads after rain. The rain washes out the surrounding offering lushly greener and fresher scenic views of the valley.

Places To Visit In Auli: Kwani Bugyal, Trishul Peak, Rudraprayag, Joshimath, Chenab Lake, Nanda Devi Range
Things To Do In Auli: Sightseeing, Trekking, Riding A Cable Car, Hiking, Paragliding
Places to Stay: The Himalayan Abode, Hotel Manik Resort Auli, Hotel Mount View, Hotel Auli D, The Sleeping Beauty
Ideal Duration: 2 Nights/3 Days
How To Reach: Jolly Grant Airport in Dehradun is the nearest airport. The nearest railway station is Rishikesh. State transport buses from Haridwar and Rishikesh are available.
Weather In Auli: An average temperature of 15°C
Packages Starting At: INR 9,000/-

6. Delhi: Relive The History In Vibrant Capital City

Nothing beats the charm of Delhi in August. It is one of the best places to vacation in August. Beautiful people, vibrant festivals, and one national carnival – the capital city of India charm its visitors in more than one way. It is this charm that puts Delhi in the bracket of the best places to visit in August in India. With no dearth of places to visit in Delhi, while the Mughlai delicacies of Old Delhi tickle the taste buds, the ancient architecture of the medieval era will leave you in awe. Once you're done exploring Delhi in the monsoon months, don't forget to check out these places to visit in August in India near Delhi.

Places To Visit In Delhi: Agrasen Ki Baoli, Akshardham Mandir, Jama Masjid, Iskcon Temple, Lotus Temple, Lutyens
Things To Do In Delhi: Shopping, Nature Walk, Cafe Hopping, Eating At Majnu Ka Tila, Monument Hopping
Places to Stay: The Leela Palace, Taj Palace, The Lodhi, The Imperial, Maidens Hotel
Ideal Duration: 3 Nights/4 Days
How To Reach: Indira Gandhi International Airport and New Delhi Railway Station connect Delhi with other major cities across India and the world.
Weather In Delhi: An average temperature of 34°C
Packages Starting At: INR 4,000/-

7. Jaipur: Discover The Tales Of Exquisite Palaces

The capital city of Rajasthan evokes an aura of nonchalant charm and imperial regalia, something that the royal state has thrived on since ages. The pink city wears an even darker shade in August, which makes it one of the best places to visit in August in India. Besides, Jaipur boasts of imposing forts and palaces that make the sparkling grandeur of the city. It is one of the good places to visit in August 2022.

Places To Visit In Jaipur: Hawa Mahal, Amer Fort, Jantapla Mantar, Chokhi Dhani, Birla Mandir, Ram Nivas Garden
Things To Do In Jaipur: Hot Air Balloon Ride, Paragliding, Camping, Jeep Safari, Camel Ride
Places to Stay: Umaid Vilas, The Owl House, Winter Garden, La Pension Heritage Villa, Dee Boat House
Ideal Duration: 2 Nights/3 Days
How To Reach: Jaipur airport is located at a distance of 12 km from the heart of the city. Rajasthan state road transport buses operate in tandem with Delhi and other major cities of Rajasthan.
Weather In Jaipur: An average temperature of 33°C.
Packages Starting At: INR 4,000/-

8. Diu: Escape From The Monotony Of Life

Once a pacifying retreat for the Portuguese, Diu remains a major source of attraction for tourists who look forward to a soothing retreat far away from the madding crowd. The quaint sea beaches, calm environs and placid weather of August set up this place perfectly and puts it on the list of top places to visit in August in India.

Places To Visit In Diu: Nagoa Beach, Shell Museum, Jalandhar Shrine, Diu Fort, Gangeshwar Temple, Una
Things To Do: Bonfire On Beach, Camping, Boat Tour, Bar Hopping, Birdwatching
Places to Stay: Bellevue Sarovar Portico, Hotel Sapphire, Hotel Grand Heritage, Lords Inn Somnath, King's Kraft
Ideal Duration: 2 Nights/3 Days
How To Reach: Airport on Diu island makes it easily accessible by air from other major Indian cities. Ahmedabad is 370 km by road, which is well connected to other important cities of the country.
Weather In Diu: An average temperature of 25°C.
Packages Starting At: INR 13,000/-

9. Goa: Stroll Around The Picturesque Beaches

India's most celebrated holiday destination and the fulcrum of bachelors' most awaited tour plan is at its prime in August. While vibrant colours of beach fashion essentials adorn the place; palm-fringed beaches make Goa one of the best places to visit in august in India for couples.

Places To Visit In Goa: Basilica Of Bom Jesus, Dudhsagar Falls, Fort Aguada, Salim Ali Bird Sanctuary, Kanakeshwar Forest, Margao
Things To Do In Goa: Beach Camping, Birdwatching, Dolphin Watching, Swimming, Skydiving
Places to Stay: Radisson Blu Resort, Planet Hollywood Beach Resort Goa, The Leela Goa, Silent Beach Resort, Caravela Beach Resort
Ideal Duration: 5 Nights/6 Days
How To Reach: Dabolim Airport lies 29 km from the state's capital. Madgaon and Thivim are the two major railheads of Goa and are well connected by trains from all over the country.
Weather In Goa: An average temperature of 24°C.
Packages Starting At: INR 5,000/-
Tips: Avoid going near the beaches when it's raining.

10. Alibaug: Experience The Serenity In Atmosphere

A popular getaway for the Mumbaikars, Alibaug is one of the top 10 places to visit in August in India with family as the destinations do total justice to the monsoon season. Offering the much needed peaceful surrounding for the travelers to escape the city clutter, Alibaug happens to be one of the best places to visit in Maharashtra.

Places To Visit In Alibaug: Nagaon Beach, Alibaug beach, Kolaba Fort, Mandwa Beach, Kanakeshwar Forest, Varsoli Beach
Things To Do In Alibaug: Trek to Sagargad, Bumpy Rides, Jet Ski, Camping at Revdanda beach, Banana Boat Rides
Places to Stay: Golden Swan Beach Resort, Coco's Inn, Radisson Blu Resort & Spa Alibaug, Tranquil Coast ResortsLotus Eco Beach Resort
Ideal Duration: 1 Night/2 Days
How To Reach: Chhatrapati Shivaji International Airport is the nearest airport to Alibaug which is 140 kilometres away. One can also reach Alibaug in two hours via many local buses that run from Mumbai.
Weather in Alibaug: An average temperature of 26.4°C.
Packages Starting At: INR 5,200/-

11. Agumbe: Spectate The Dreamy Sunsets

Those who've grown up watching the famous series of Malgudi Days might find it very easy to spot the beautiful town of Agumbe. Located in the heart of, Agumbe is one of the best vacation spots in august as far as monsoon getaways near Bangalore are concerned.

Places To Visit: Sunset View Point, Barkana Falls, Onake Abbi Falls, Someshwara Wildlife Sanctuary
Things To Do: Trek to Koodlu Theertha falls, Hike the Jogi Gundi falls, Visit the Sunset Point, Spot a King Cobra
How To Reach: Kempegowda International Airport is the nearest airstrip located at a distance of 378 kilometres. away. Udupi railway station is the nearest railway head located at a distance of 54 kilometres.
Weather In Agumbe: An average temperature of 28°C.
Packages Starting At: INR 4,500/-

12. Kanyakumari: Touch The Breathtaking Tip Of India

Located at the southernmost tip of Tamil Nadu, Kanyakumari is a beautiful coastal town that never fails to impress the travelers with its tropical charm. Being one of the best vacation destinations in august for beach vacations, Kanyakumari also serves as the famous starting point of an incredible bike trip through the coastal strips of India.

Places To Visit In Kanyakumari: Vivekananda Rock Memorial, Thiruvalluvar Statue, Padmanabhapuram Palace, Vattakottai Fort
Things To Do In Kanyakumari: Trek to Marunthuvazh Malai, Watch Sunset from the Viewing Tower, Visit the Government Museum, Adventures at Baywatch amusement park
Places to Stay: Hotel Lance International, Elite Residency, Hotel VLR Residency, Hotel Pioneer Paradise, Hotel Shyama
Ideal Duration: 1 Night/2 Days
How To Reach: Trivandrum International Airport is the nearest airport located at 67 kilometres. Kanyakumari has its own railway station which is connected to major cities in India.
Weather In Kanyakumari: An average temperature of 27°C.
Packages Starting At: INR 6,500/-

13. Pahalgam: Observe The Mother Nature At Its Best

Much famed as the beautiful hill station located at the heart of Jammu & Kashmir, Pahalgam is popularly known as the Valley of Shepherds and is one of the best places to visit in August in India. Set at a height of whooping 7200 ft., Pahalgam is encircled by the snow-bound Himalayan ranges, striking valleys, dense pine forests, and awe-inspiring vistas. Pahalgam and surrounding areas make perfect fit in the list of august travel destinations in north India.

Places To Visit In Pahalgam: Betaab Valley, Baisaran Hills, Mamleshwar Temple, Pahalgam Golf Course, Chandanwari, Tulian Lake
Things To Do In Pahalgam: Sightseeing, Trek the Kolahoi Glacier, Chandanwari-Sheshnag Lake hike, Explore the Lidder Amusement Park
Places to Stay: Pahalgam Hotel,Welcome Hotel Pine And Peak, Hotel Heevan, Hotel Royal Hilton, Paradise Inn
Ideal Duration: 1 Night/2 Days
How To Reach: Srinagar is the nearest airport located at a distance of about 95 kilometers. Jammu is the nearest railway head located at a distance of 255 kilometers
Weather In Pahalgam: An average temperature of above 30°C
Packages Starting At: INR 11,300/-
Tipss: Check the weather forecast before going for a shikara ride so that you do not end up in the middle of the lake when it starts raining.

14. Bikaner: Grasp The Old-World Charm

Located not too far off the borders of Pakistan, Bikaner is one of the iconic places to visit in August in India. Confined by the presence of Thar desert on all four sides, Bikaner is home to the famous Junagarh Fort which was built back in the 16th century.

Places To Visit In Bikaner: Lalgarh Palace, Junagarh Fort, Gajner Palace, National Research Centre on Camel
Things To Do In Bikaner: Camel safari, Bird-watching at Gajner Sanctuary, Boating at Gajner Lake
Places to Stay: Little Buddha Guesthouse, Guest House Jamna Vilas, S. K. Guest House, Balaji Guesthouse, The Prince Haveli
Ideal Duration: 1 Night/2 Days
How To Reach: Jodhpur Airport is the nearest airport located at a distance of 251 kilometres. Bikaner is connected by two railway stations of Lalgarh Railway Station & Bikaner Junction.
Weather In Bikaner: An average temperature of 31.7°C
Packages Starting At: INR 7,000/-

15. Khajuraho: Feel The Essence Of Spirituality

Enjoying the status of being one of the UNESCO World Heritage Sites in India, Khajuraho enjoys being the center of attraction when it comes to places to visit in Madhya Pradesh. With infinite temples of love, the erotic carvings on the temple walls are considered to be one of the finest forms of art across the world. It's charming weather in August and numerous attractions to explore make it one of the finest places to visit in August in India with friends.

Places To Visit In Khajuraho: Kandariya Mahadeva Temple, Archaeological Museum, Lakshmana Temple, Shivsagar Lake, Devi Jagadambi Temple
Things To Do In Khajuraho: Safari at Panna National Park, Sound & light show at Western Group of Temples, Shopping at Mrignayani
Places to Stay: Hotel Ramada By Wyndham Khajuraho, Hotel Isabel Palace, The Lalit Temple View, Hotel Harmony, Hotel Radisson Jass
Ideal Duration: 1 Night/2 Days
How To Reach: Khajuraho airport is connected to major cities in India. Though Khajuraho has its own railway station, the Mahoba Junction located at a distance of 75 kilometers has better connectivity from most of the cities in India.
Weather In Khajuraho: An average temperature of 25.8 °C
Packages Starting At: INR 17,499/-
Tips: Do not litter.

Planning your holiday but confused about where to go? These travel stories help you find your best trip ever!

Nikhil Recites A Tale Of 11 Friends Who Went From Bengaluru To Ladakh

Bengaluru – Delhi – Leh – Ladakh – Leh – Delhi – Amristsar – Chandigarh – Bengaluru

Pranav Took A Solo Trip To Andaman & It Was Truly Wonderful

A backpacker's guide to the predominant Honeymoon destination!

Shivani Talks Of Her Trip To Mcleodganj & Dalhousie With Her Husband And Friends

Sunset views. Monasteries. Bhagsunath falls. And amazing street food.

Kanika Proves That Traveling With An Infant To Kerala Is Totally Safe & Wonderful

Beaches, Backwaters, Spas, & More. Take me there now, please!

Here's Why Aakanksha's Trip To Manali Changed Her Idea About Group Tours

Ideal long weekend getaway from Delhi! Isn't it?

Isha Elaborates On How She Went Solo To Kasol & Returned With Lots Of Friends

And tales of her exciting Kheerganga & Chalal trek.

Prasham's Account Of A Goa Tour Proves That Goa Is More Than A Party Destination

Adventure, sightseeing, laid-back beach tours, and it doesn't stop there!

Bhavya Gives An Extensive Account Of His Jaisalmer Trip With Friends

Desert safari, haunted Kuldhara village, & Gadisar Lake. There's more.

Ashish Tells Why Kashmir Turned Out To Be A Winter Wonderland For His Family

For Gondolas, Shikaras, and plenty of snow!

Arunav Can't Stop Praising His Adventurous Trip To Sikkim & Darjeeling With Friends

For adventure in Air, on Land, and in Water!

Avneet Describes Her Trip To Spiti With A Group Of Strangers That Became Friends

Sightseeing. Monasteries. Trekking. And beauty all along

See more at TRAVELTRIANGLE.COM

16. Kinnaur: Trek To Satiate The Thirst Of Adventure

The saying – "Do not judge a book by its cover," applies very well to the magical place of Kinnaur which is one of the most famous places to visit in Himachal Pradesh. Though this place is small in terms of its area and population, it encompasses breathtaking vistas and adventures which makes it one of the best hill station in India to visit in the month of August.

Places To Visit: Kinnaur Kailash mountain ranges, Shipki La Pass, Nako Gompa, Reo Purgyil, Maheshwar Temple
Things To Do: Backpack through Borasu Pass, Sunrise view from Kalpa, Trek through Bhabha-Pin valley
Ideal Duration: 2 Nights/3 Days
How To Reach: Shimla airport is the nearest airstrip located at a distance of 267 kilometers. The railway station of Shimla is the nearest railway head located at a distance of 244 kilometers.
Weather In Kinnaur: An average temperature of 20°C to 23°C
Packages Starting At: INR 4,000/-

17. Darjeeling: Surround Yourself With The Luxuriant Foliage

Set near the foothills of Himalayas, Darjeeling is one of the best hill stations in India. Located in the heart of West Bengal, Darjeeling is a famous honeymoon destination in India as well. And this is what makes it one of the best places to go in August in India. Also, the new forest trail in Senchal Wildlife Sanctuary serves is a great place for the nature lovers and adventure enthusiasts to explore.

Places To Visit In Darjeeling: Tiger Hill, Batasia Loop, Rock Garden, Padmaja Naidu Himalayan Zoological Park, Japanese Temple
Things To Do In Darjeeling: Trek to the Tiger Hill, Rock climbing at Tenzing Rock, Boating in the lakes of Mirik, Darjeeling Himalayan Railway ride
Places to Stay: Rose Allita Hotels And Resorts, Aranya Jungle Resorts, Mayfair Himalayan Spa Resort, Martam Village Resort, Resort Green Heaven
Ideal Duration: 2 Nights/3 Days
How To Reach: Bagdogra airport is the nearest airport located at a distance of 95 kilometers. Darjeeling has its own railway station which is well connected to major cities in India.
Weather In Darjeeling: An average temperature of 26°C
Packages Starting At: INR 6,250/-
Tips: Plan your trip to Tiger's Hill well so that you have arrangements if it starts to rain there.

18. Mawlynnong: Take In The Beauty Of This Magical Paradise

Home to the famous living root bridge, Mawlynnong is also much famed to be the cleanest village in the whole of Asia and hence the best vacation spots in august. Nestled amidst Meghalaya's East Khasi Hills, Mawlynnong is a magical paradise and its natural beauty makes it one of the top places to visit in August in India.

Places To Visit: Sightseeing, The Root Bridge, Mawlynnong Waterfall, Balancing Rock, Dawki
Things To Do: Trek on the Living Root Bridge, Explore the skywalk at Mawlynnong Village
How To Reach: Shillong Airport is the nearest airstrip located at a distance of about 104 kilometers. Guwahati railway station is the nearest railway station located at a distance of 120 kilometers.
Weather In Mawlynnong: An average temperature of 25.5°C
Packages Starting At: INR 12,000/-
Tips: Carry an umbrella and mosquito repellent in your handbag at all times.

19. Udaipur: Enjoy Gaping At The Stunning Architectural Marvels

A city with palatial architecture and located in the heart of Rajasthan, Udaipur is one city which is royal by nature and comprises of an elegant soul. Considered to be one of the most romantic places to visit in August in India, the sunset boat cruise on Lake Pichola, is one of the most exhilarating things to do in Udaipur.

Places To Visit In Udaipur: Lake Pichola, City Palace, Fateh Sagar Lake, Monsoon Palace, Ahar Cenotaphs, Moti Magri, Gulab Bagh and Zoo
Things To Do In Udaipur: Lake Pichola sunset cruise, Explore Bagore-ki-Haveli, Karni Mata temple cable car ride, Relish the Laal Maas
Places to Stay: Amritara Gogunda Palace, Hotel Ravla Khempur, Rohet Garh, Mahua Bagh Kumbalgarh, Hotel Chetak Palace
Ideal Duration: 2 Nights/3 Days
How To Reach: Maharana Pratap Airport is the nearest airport located at a distance of about 20 kilometers. Udaipur has its own railway station that connects it to all the main cities in India.
Weather In Udaipur: An average temperature of 25°C.
Packages Starting At: INR 7,499/-

20. Zanskar: Engage In Countless Thrilling Escapades

Offering breathtaking views of one of the best landscapes in India, Zanskar is one of the best places to go in August in India and is a must on every trekker's bucket list. Forming one of the core places to visit on an exciting Leh Ladakh bike trip, Zanskar is a quaint little town that attracts millions of travelers from all over the world.

Places To Visit: Baralacha Pass, Zanskar River, and Valley, Drang-Drung Glacier, Pensi La Pass, Rangdum Plateau
Things To Do: Chadar Ice trek, Padum trek, River rafting in Zanskar River, Night camping, Explore the confluence of Zanskar River & Indus
How To Reach: Leh airport is the nearest airport located at a distance of 84 kilometers. Banihal railway station is located at a distance of over 500 kilometers.
Weather In Zanskar: An average temperature of 20°C to 30°C
Packages Starting At: INR 11,024/-
Tips: Carry proper warm clothing.

21. Chikmagalur: Walk Amongst The Cottony Cloud

Chikmagalur being one of the popular monsoon getaways near Bangalore opens up a heaven for travelers during monsoon and is one of the best travel destinations in august . Located in the Mullayanagiri Range in the South Western Karnataka, the hills are strategically located thus becoming a popular weekend getaway from Bangalore and Mangalore.

The land of temples, waterfalls, lakes, and hills also has some awe-inspiring tea and coffee estates. A trekker's paradise in the south, Chikmagalur perfectly feeds the adventure enthusiast in you by offering activities like mountain biking and road biking.

Places To Visit In Chikmagalur: Mullayanagiri, Kudremukh National Park, Baba Budangiri Range, Coffee Museum, Mahatma Gandhi Park
Things To Do In Chikmagalur: Trekking, Exploring Caves, Coffee Plantation Tours, Rafting, Swim At Hebbe Falls
Places to Stay: Greenwood Resort,Trivik Hotels And Resort,Captains Farms By Vista Rooms,Jenukallu Valley Resort
Ideal Duration: 1 Night/2 Days
How To Reach: The city is a 4-hour drive from Bangalore. The nearest airport is the Mangalore Airport.
Weather In Chikmagalur: An average temperature of 15°C to 30°C.
Packages Starting At: INR 6,500/-

22. Coorg: Wander Around The Scotland Of India

Coorg is a scenic and refreshing hill station in Karnataka. Besides the lush green slopes, one must also check out the quaint Namdroling Tibetan settlement tucked on the hills of Coorg. With nature's bounty and a soothing weather, Coorg is the perfect recipe to either destress with your loved ones or explore solo. No doubt it makes up for one of the perfect weekend getaways near Bangalore in monsoon and also one of the good places to travel in august.

Places To Visit In Coorg: Abbey Falls, Raja's Seat, Nisargadhama, Iruppu Waterfalls, Tadiandamol
Things To Do In Coorg: Trekking, Elephant Bathing, Coffee Plantation Tours, Camping, Fishing
Places to Stay: The Heritage Resort, The Parampara Resort, Vivanta Taj Resort, The Windflower Resort,The Ambatty Greens Resort
Ideal Duration: 2 Nights/3 Days
How To Reach: The city is a 4 hours 50 minutes ride on the NH 275 and Mysore Road. The nearest airport is the Mangalore Airport.
Weather In Coorg: An average temperature of 20°C to 26°C.
Packages Starting At: INR 6,000/-
Tips: Visit the coffee plantations when it rains for a refreshing experience.

23. Nandi Hills: Gaze The Mighty Hills At A Glance

One of the most popular hill stations in Karnataka is the legendary Nandi Hills – a hilltop blessed with an ancient fortress. Besides being picture-perfect and serene, it is famous amongst bikers who enjoy a ride to the top of the hill and the thrill of the curvy roads while riding down, making this one of the best monsoon weekend getaways near Bangalore. Trekkers often take up the challenge of hiking up to Nandi Hills.

Places To Visit In Nandi Hills: Amruth Sarovar, Tipu Sultan's Fort, Tippu Drop, Bhoga Nandeeshwara Temple, Yoga Nandeeshwara Temple
Things To Do: Trekking & Hiking, Exploring Caves, Camping, Cycling, Paragliding
Places to Stay: Taj Yeshwantpur,Nest Inn Hotel,OYO 30686 G K Residency,RG Royal Hotel,Mango Hotels Prajwal
Ideal Duration: 1 Day
How To Reach: The city is 1 hour 20 minutes ride on the NH 44. The nearest airport is the Bangalore Airport
Weather In Nandi Hills: An average temperature of 20°C to 30°C.
Packages Starting At: INR 4,500/-
Tips: Stay updated on the weather forecast and plan your trekking trip accordingly.

24. Ooty: Relish A Cup Of Famous Hot Tea

The popular hill town of Ooty enjoys a pleasant and cool climate throughout the year, but monsoon makes it all the more charming and lively. The town receives moderate to heavy rainfall during the rainy season, making this one of the best places to visit in August in India for honeymoon . While the roads may turn a little slippery during this time, travelers still love to visit to witness the lush vegetation cover, misty green hills, and luxuriant valleys, and sparkling lakes. The town's beautiful tea plantations and red-roofed colonial bungalows are all the more enjoyable to explore in that fragrant monsoon wind! Imagine taking a ride on the sweet Nilgiri Mountain Railway with a cool scented breeze ruffling your hair and a spell of rain tingling your senses.

Places To Visit In Ooty: Tea Park, Tea Factory, Ooty Lake, Pykara Falls, Rose Garden
Things To Do In Ooty: Trekking, Boating, Tea Factory Tour, Tea Plantation Tour, Nilgiri Mountain Train Ride
Places to Stay: Gateway Coonoor, The Clive and Curzon,Le Méridien Coimbatore,Orchid Square Boutique HotelMisty Meadows Coonoor
Ideal Duration: 2 Nights/3 Days
How To Reach: The city is 1 hour 20 minutes ride on the NH 44. The nearest airport is the Bangalore Airport.
Weather In Ooty: An average temperature of 20°C to 30°C.
Packages Starting At: INR 6,500/-

25. Yercaud: Take A Look At The Gorgeous Wildlife

Set in the verdant hills of Tamil Nadu, the gorgeous town of Yercaud can be visited at any point of time in the year, including the monsoon season. The town receives moderate rainfall during the months from July to September, making up for a perfect escape for a relaxing and reviving holiday for couples, families, and even solo trippers. Visit this pretty hill town in these months and get lost in the luxuriant fields and lush jungles of the Eastern Ghats. Go wildlife spotting in these thick jungles and spot animals like deer, foxes, and bison. Explore its beauteous botanic gardens that have over 250 species of orchids including some endangered varieties. Go boating and picnicking by the scenic Yercaud Lake. There is no dearth of fun you can have in Yercaud during the monsoon season.

Places To Visit In Yercaud: Shevaroy Hills, Shevaroy Temple, Anna Park, Pagoda Point Road, Kiliyur Falls
Things To Do In Yercaud: Driving On Loop Road, Jungle Trekking Picnic By Yercaud Lake, Visit Temples, Eat Bhajjis
Places to Stay: GURU RESIDENCY, Kolaahalam Mainland Resorts & Spa, Grand Signature Hotel & spa, Saffron Villa Yercaud
Ideal Duration: 1 Night/2 Days
How To Reach: This place is a 4 hour 20 minutes ride away via the NH 44. The Salem Airport is the nearest
Weather In Yercaud: An average temperature of 15°C to 25°C
Packages Starting At: INR 6,000/-

26. Pachmarhi: Unearth The Intriguing Caves

Located in the heart of India, Pachmarhi is a sole quaint hill station in Madhya Pradesh that attracts flocks of tourists all-year-long by its luxuriant foliage and the essence of serenity surrounding this destination.The pristine rivers, refreshing waterfalls, ancient temples, intriguing caves, and picturesque landscapes of this stunning hill station in Madhya Pradesh leaves every traveler awestruck. Housing the highest peak of the central part of the country, Pachmarhi is paradise on earth for nature admirers and adventure enthusiasts.

Places To Visit In Pachmarhi: Pandava Caves, Bee Falls, Mahadeo Hills, Duchess Falls, Satpura National Park
Things To Do In Pachmarhi: Horse Riding, ATV Ride, Land Parasailing, Trekking & Hiking
Places to Stay: Pachmarhi Ecotel, Hotel Paradise, Hotel Alka, Hotel Lucky Palace, Shree Tourist Motel
Ideal Duration: 2 Nights/3 Days
How To Reach: The hill station is a 5 hours 40 minutes ride on the Hoshangabad Road and MP SH 22. The nearest airport is the Bhopal Airport.
Weather In Pachmarhi: An average temperature of 24°C to 27℃
Packages Starting At: INR 6,500/-

27. Kodaikanal: Get Away From The Bustling City Life

Also known as the 'Princess of hill stations', located in Tamil Nadu, Kodaikanal is certainly blessed by mother nature. Amalgamating surreal natural marvels including crystal clear lakes, cloud-capped mighty mountains, lush greenery, breathtaking waterfalls, and tranquility in the atmosphere, Kodaikanal offers a perfect escape from the usual hustle and bustle of the city culture. The overwhelming naturescapes of this destination is bound to take away the stress and fatigue of travelers. Undoubtedly, Kodaikanal is one of the top places to visit in August in India.

Places To Visit In Kodaikanal: Kodaikanal Lake, Guna Cave, Vattakanal Falls, Astrophysical Observatory, SKodai Chocolate Factory
Things To Do In Kodaikanal: Trekking, Camping, Shopping, Boating, Exploring Caves
Places to Stay: Vivera Grande, Parsons Court, Hotel Theni International, Coco Lagoon By Great Mount, JC Residency
Ideal Duration: 1 Night/2 Days
How To Reach: The city is 3 hours 15 minutes ride on the NH 44. The nearest airport is the Madurai Airport.
Weather In Kodaikanal: An average temperature of 20°C to 33℃.
Packages Starting At: INR 10,200/-

28. Cherrapunji: The Wettest Place In India

No doubt, Cherrapunji is a paradise for nature lovers due to its picturesque vistas to please the eyes. Being the wettest place on earth, Cherrapunji is covered with rich foliage and the monsoon season brings out the true beauty of this place. Moreover, the natural attractions in Cherrapunji like Double Decker Living Root Bridge, Seven Sisters Falls, and Dainthlen Falls are like magnets for travelers.

Places To Visit In Cherrapunji: Nohkalikai Falls, Double Decker Living Root Bridge, Seven Sisters Falls, Dainthlen Falls.
Things To Do In Cherrapunji: Cliff jumping & zip lining at Dawki, Camping at Krang Suri Waterfalls, Kayaking at Dawki, Trek to the Living Root Bridges.
Places to Stay: Coniferous Resort, Saimika Resort, Jiva Resort, Kutmadan Resort, Pala Resort.
Ideal Duration: 1 Night/2 Days
How To Reach: The nearest airport is Umroi Airport and the closest railhead is Guwahati Railway Station. From there you can hire a taxi to reach the desired destination.
Weather In Cherrapunji: 17℃ – 24℃
Packages Starting At: INR 12,000/-
Tips: Avoid water activities while it's raining.

29. Mount Abu: The Only Hill Station In Rajasthan

Next on the list of top places to visit in August is Mount Abu which is the only hill station that resides in Rajasthan. Located on the border of Rajasthan and Gujarat, Mount Abu has proved to be the best choice for tourists in the month of August. It gives respite from the sun's scorching heat to the people in the plains, which makes Mount Abu an ideal destination for a vacation.

Places To Visit In Mount Abu: Dilwara Temple, Sunset Point, Nakki Lake, Toad Rock
Things To Do In Mount Abu: Boating, Trekking, Watch Sunset, Witness Wildlife
Places to Stay: Chacha Villa, Kishangarh House, Jeet Bungalow, Lake Villa, Rudra Villa
Ideal Duration: 1 Night/2 Days
How To Reach: The closest airport is in Udaipur which is 210 km away which is why it is best to travel via train as the nearest railhead is Abu Road which is just 28 km away from the city centre.
Weather In Mount Abu: 21℃ – 27℃
Packages Starting At: INR 4,500/-
Tips: It is advised to travel via train as it is more convenient.

30. Valley Of Flowers: Blooming With Colorful Flowers

The list of the best places to visit in August in India remains incomplete without the famous Valley of Flowers that is nestled amidst the lofty ranges of the Himalayas. The best part about this place is that it is only open for a limited time, from June to October. A variety of flowers bloom during this period, making August one of the best months to visit the Valley of Flowers.

Places To Visit: Hemkund Sahib Gurudwara
Things To Do: Trekking, Photography, Sightseeing
Ideal Duration: 1 Night/2 Days
How To Reach: The best way to reach the Valley Of Flowers is by either reaching Dehradun or Haridwar and then hire a taxi to reach Joshimath.
Weather In Valley Of Flowers: 17℃
Packages Starting At: 17,000/-
Tips: Prepare yourself for the trek.

Intrigued much with this list of the best places to visit in August in India? Whether you plan to cruise the Kerala backwaters or explore Zanskar on a bike trip, customize your trip to India to make your journey a memorable one. We promise you will have the time of your life and will not be disappointed by anything that India has to offer you.

Disclaimer : TravelTriangle claims no credit for images featured on our blog site unless otherwise noted. All visual content is copyrighted to its respectful owners. We try to link back to original sources whenever possible. If you own rights to any of the images and do not wish them to appear on TravelTriangle, please contact us and they will be promptly removed. We believe in providing proper attribution to the original author, artist or photographer.

Please Note: Any information published by TravelTriangle in any form of content is not intended to be a substitute for any kind of medical advice, and one must not take any action before consulting a professional medical expert of their own choice.

Frequently Asked Questions About Best Places To Visit In August In India

Is it safe to travel in India during Covid times?

You need to follow all the safety guidelines mentioned by the authorities. Get yourself tested before heading for your holiday, and in case of positive results, cancel your trip and self-quarantine yourself. Check the state-travel guidelines and make sure that you are following all of them. Wear a mask while stepping out and maintain social distance while traveling. Avoid crowded places and gatherings.

What clothes to wear in India in August?

One should wear dark-coloured cotton clothes during the rainy season and carry an umbrella (or raincoat) at all times. One should also keep with themselves a mosquito-repelling ointment since the rainy season in India also gives way to widespread mosquito breeding in areas where the rainwater gets accumulated.

What are the best places to visit in India during August for couples?

The best places to visit in India during August for couples are Athirapall, Wayanad and Munnar in the South. In the north, couples can visit Jaipur, Bikaner, Kinnaur and Pahalgam in August. If you're looking for budget trips in India in August, you can perhaps consider Delhi.

Where can I find snow in August in India?

Some of the best places to find snow in August in India are Gulmarg and Zero Point (near Zojila Pass on the Sonmarg to Kargil route). Surrounded by towering peaks and beautiful valleys, these places are often thronged by people from far and wide.

Is it good to visit Darjeeling in August?

You can visit Darjeeling in August if you plan to make the most of the monsoon season. The place experiences heavy torrential rains in August, which makes everything look green and bright. The sight is certainly refreshing for one's eyes.

Is Goa good to visit in August?

August is accompanied by rains in Goa, but don't let the monsoons derail your travel plans. The rainy season has no effect on the beaches, which remain open throughout the year. We suggest you pursue water sports if the ocean is not too choppy.

Which place is best for a honeymoon in India in August?

Ooty, Andaman, and Munnar are some of the best places for honeymoon in India in August. While Ooty boasts of rolling hills carpeted with green grass and pleasant weather, Andaman, on the other hand, is famous for its exotic locales and water sports.

Is it safe to visit Gangtok in August?

It is safe to visit Gangtok in August. Make sure you carry your rain gear with you and turn on the notifications for climate alerts.

Source https://www.fabhotels.com/blog/places-to-visit-in-august/

Source https://www.indianholiday.com/blog/places-to-visit-in-india-in-august/

Source https://traveltriangle.com/blog/best-places-to-visit-in-august-in-india/