14 Top-Rated Tourist Attractions in Louisiana
Even the name Louisiana evokes a feeling of sultry summer nights with cicadas chirping nearby, and the laughter of friends and family over a table groaning with tasty Southern fare. This a state where time slows down, and life is more about living than doing.
One of the best places to experience the charms of the state and soak up a bit of Creole culture is the Crescent City, better known as New Orleans. World-famous Mardi Gras brings out the fun in people as they dress up and parade through the streets. The French Quarter celebrates the state's history and is a great place to get lost knowing that no matter where you turn, a great meal and a good time is waiting.
Just down the road is the state capital of Baton Rouge. State capitals can sometimes be stuffy places, but not Baton Rouge. This city casts that reputation aside and proudly celebrates all that it has to offer including a capitol building with a resident ghost named Sarah.
Outdoor-minded folks will want to stop in at Lake Charles and soak up the natural beauty and perhaps stop at one of the state's best beaches.
After you've given the cities their due, head out of town. Visit the bayous and swamplands with their ghostly silent waters inhabited by things that may like to eat you. Less adventurous visitors may find a tour through a plantation more to their liking.
Plan your visit with our list of the top attractions in Louisiana.
1. New Orleans' French Quarter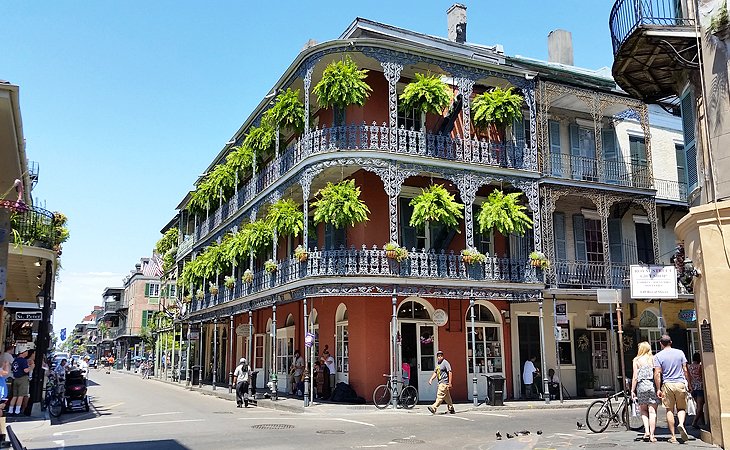 New Orleans' French Quarter | Photo Copyright: Lana Law
The French Quarter is New Orleans' oldest and most famous neighborhood. Its beautiful buildings date back as far as 300 years, many with wrought iron balconies that extend over the tourist-filled sidewalks below. Visitors flock to the French Quarter for sightseeing, shopping, dining, and entertainment, and the area is packed during the annual Mardis Gras celebrations.
The most popular place to visit in the French Quarter is Bourbon Street, which is alive year-round with throngs of tourists and live music. North Rampart Street is less crowded but has many historic buildings and good restaurants, while Decatur Street is a popular hangout for hipsters. Jazz clubs line the pedestrian-friendly Royal Street, which is also known for its antique shops and art galleries.
Louis Armstrong Park is another popular tourist attraction, home to the historic Congo Square, where the city's African-American community once socialized before gaining freedom. The park covers 31 acres and includes trails, fountains, and a huge statue of jazz legend Louis Armstrong.
Read More: Top-Rated Tourist Attractions in New Orleans, LA
2. National WWII Museum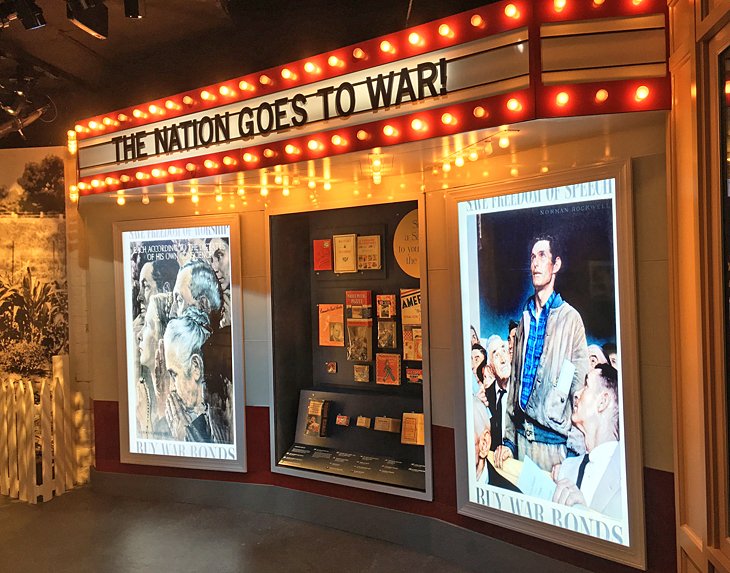 National WWII Museum | Olivier Bruchez / photo modified
The National WWII Museum in New Orleans offers an in-depth look at every aspect of the conflict, from the ground war in Europe to the challenges of battle at sea and in the air. One of the most impactful exhibits is "Road to Berlin," where visitors have the opportunity to be immersed in the past while seeing fully recreated battle zones complete with the sights and sounds.
Other exhibits include an exploration of the obstacles overcome by the Seabees and Merchant Marines in supporting the troops, a look at how vital support from the home front was to the effort, and details about the D-Day invasion of Normandy.
The museum's displays employ a variety of media and interactive technology that bring history to life. Exhibits are also full of personal stories and photos, as well as a large collection of artifacts, including soldiers' personal items and even a shark-faced P-40 Warhawk.
Address: 945 Magazine Street, New Orleans, Louisiana
3. Mardi Gras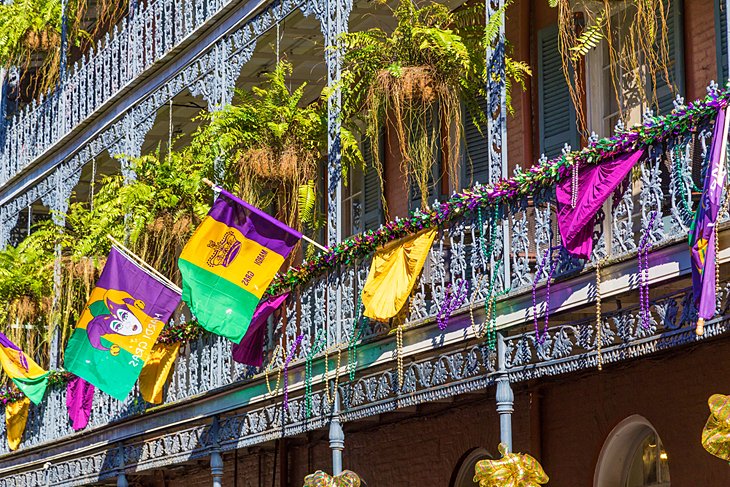 French Quarter ironwork galleries decorated for Mardi Gras in New Orleans
The biggest event on Louisiana's annual calendar is the Mardi Gras celebration that takes place in New Orleans. This colorful event is a huge undertaking with a parade, balls, and street celebrations like none other. Mardis Gras is the Tuesday before Ash Wednesday, but celebrations begin on the weekend leading up to Tuesday.
The event draws huge crowds who come to join in the celebrations and watch more than 1,000 floats go by on dozens of parade routes. To see the floats up close, tourists can visit Mardis Gras World, where you can watch artists and craftsmen build them.
Nearly half of the celebration's floats, costumes, and props are created in this workshop. For even more information on this famous fiesta, stop by the Mardis Gras Museum, one of the top attractions in Lake Charles, in the southwestern part of the state.
4. Melrose Plantation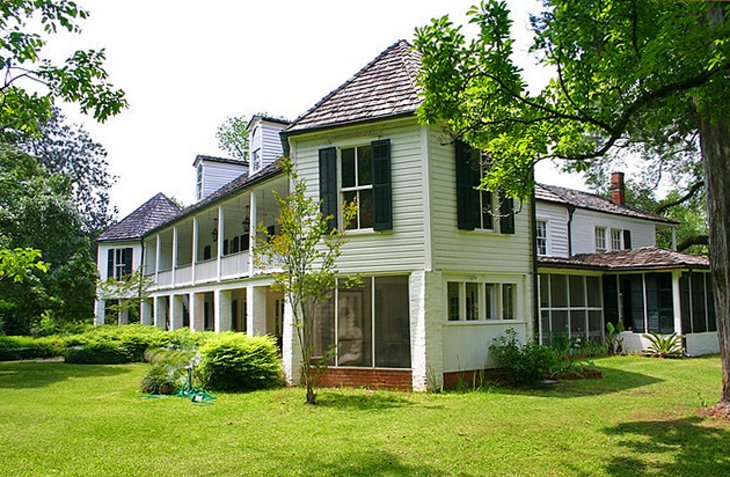 Melrose Plantation | mhowry / photo modified
The Melrose Plantation in Natchitoches was first known as Yucca Plantation when it belonged to Marie Thérèse and Claude Thomas Pierre Metoyer, freed slaves. Yucca House, found on the grounds, was built in the 1790s. The Big House is a West Indies Creole plantation house with early Greek Revival details.
At the turn of the century, Melrose became the home of John Hampton Henry and his wife Camie, a patron of the arts. Mrs Henry enlarged the garden and preserved the buildings. Many writers and artists were guests at Melrose over the years.
Address: 3533 Hwy 119, Melrose, Louisiana
5. Old State Capitol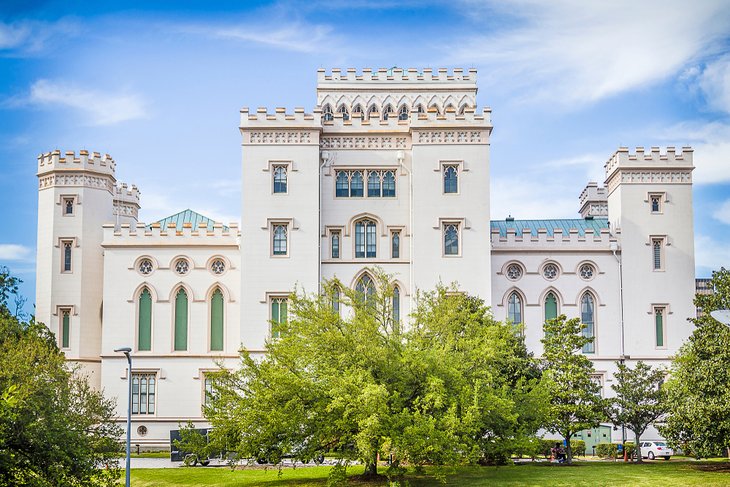 Old State Capitol
The Gothic-Revival-style Old State Capitol makes a dramatic impression on visitors passing by and is equally impressive on the inside. Two huge towers flank the main entrance, and the roof is crenellated. The building, which resembles an old castle, is set on a hill overlooking the Mississippi River in downtown Baton Rouge.
This historic landmark building now houses a political history museum, which includes artifacts, documents, and interactive exhibits that explore the state's long history. Visitors can also learn about the building's history and significance in the "Ghost of the Castle" presentation, a 4-D experience that is hosted by the apparition of Sarah Morgan.
Keep your wallet in your pocket, admission is free.
Address: 100 North Blvd, Baton Rouge, Louisiana
Read More: Top-Rated Tourist Attractions in Baton Rouge
6. Swamp Tours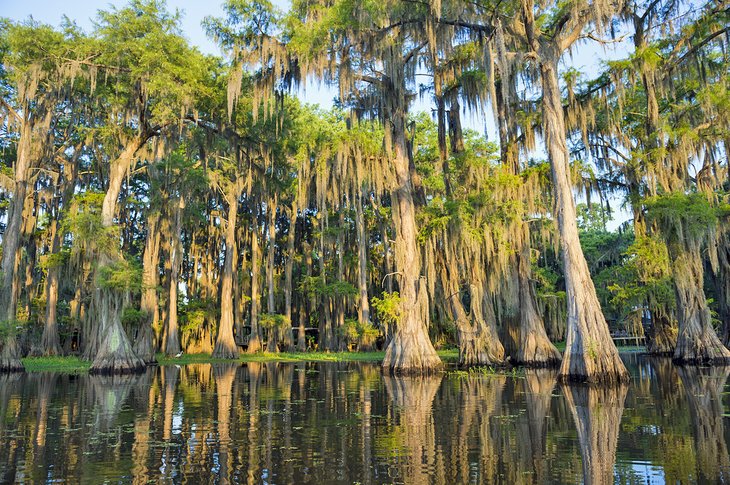 Louisiana swamp
Louisiana is famous for its bayous and swamps, and fortunately you don't need to venture far from New Orleans to get into the beating heart of bayou country. In this unique environment, you'll see moss-covered trees; extensive swamplands; and an assortment of wildlife, including alligators, wild boar, wading birds, and snakes.
Tours are easily arranged, and one of the best is the New Orleans Swamp and Bayou Boat Tour with Transportation . This two-hour boat tour is led by a knowledgeable and charismatic guide who will amuse you with stories of the Honey Island Swamp and point out the various critters, large, small, and extra large, living here. The tour also stops at a Cajun Village, accessible only by water, where you can learn about their unique culture.
7. Laura Plantation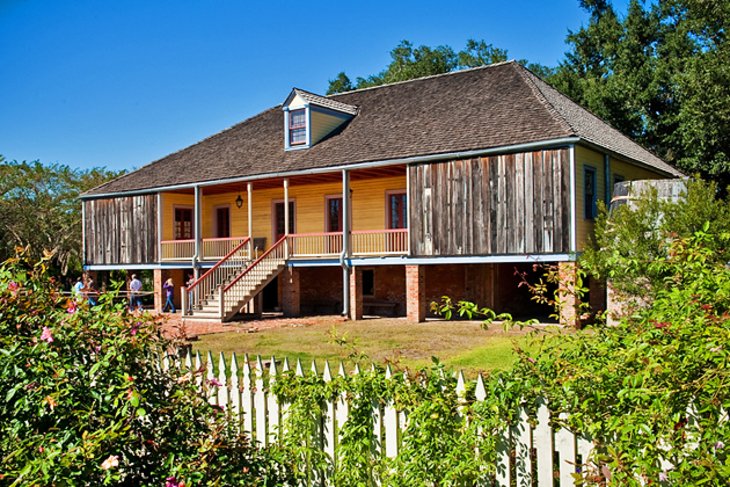 Laura Plantation
The Laura Plantation in Vacherie has been open to the public since 1994, allowing visitors to tour the 1805 building and property that was a sugarcane plantation for 180 years. The home contains original period furniture, as well as exhibits highlighting the memoirs of Laura Locoul.
The most remarkable feature of the plantation, however, is its large exhibit dedicated to the lives and personal stories of those who were enslaved on the farm. The exhibit explores the complex relationships between the owners and the slaves, as well as various aspects of daily life, form health to religion.
Collections include rare photos and documents that shed light on all-but-forgotten African-Americans who lived and worked on this Creole farm, as well as other slaves in the state.
Address: 2247 Hwy 18, Vacherie, Louisiana
8. Vermilionville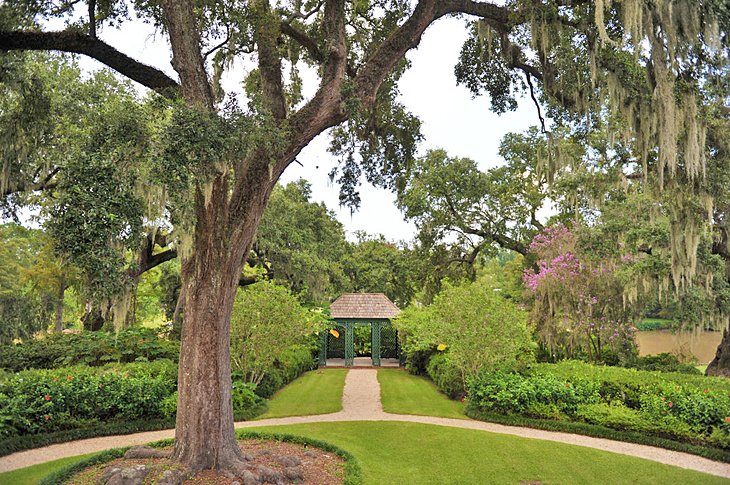 Vermilionville | gsloan / photo modified
Vermilionville, in Lafayette, exhibits the traditions and heritage of the Acadian settlers of the late 18th and early 19th centuries. At this living history museum, costumed craftspeople and historians demonstrate skills and folk crafts that have been preserved and handed down from previous generations.
Artisans can be found throughout the 23-acre site, which is home to restored original Acadian homes and authentic buildings from the 18th and 19th centuries. The property also includes exhibits that are featured on a rotating basis and explore the lives of Louisiana's indigenous peoples.
The struggle to maintain the Acadian culture and language, and a look at black history from early slavery to the civil rights movement are also topics that are covered. Other exhibits include a fascinating look at the differences in Mardi Gras traditions in cities versus rural areas.
Address: 300 Fisher Road, Lafayette, Louisiana
9. Spend a Day at the Beach in Louisiana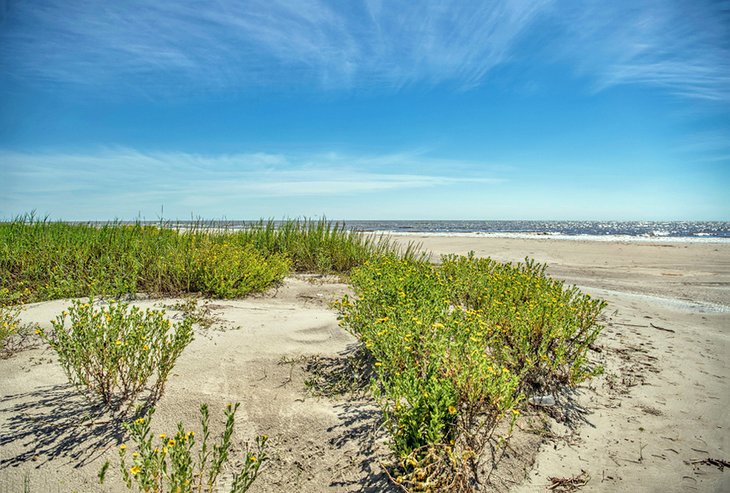 Holly Beach, Louisiana
Louisiana has a surprisingly good selection of beaches, and with the state's reputation as a steamy, hot place in the summer, you may be making a beeline for one in short order.
One of the best is Holly Beach, colloquially referred to as the "Cajun Riviera." Located in the southwest corner of the state, the beach here is long, flat, and wide with golden sands. The Gulf of Mexico waters get delightfully warm in the summer, and the shallow water is ideal for children.
Just a couple of hours south of New Orleans is another popular beach destination, Grand Isle. This barrier island extends into the Gulf of Mexico, and the beach here stretches for almost the entire length. The wonderful Grand Isle State Park has swimming areas, picnic tables, and a fishing pier. Camping is also available.
At the far end of Grand Isle is Port Fourchon. The beach here is a bit different, with larger waves popular with surfers.
Even closer to New Orleans is Lake Ponchartrain and Fontainbleau State Park. This beach has flat, shallow water and a wonderful sandy shoreline. Off the beach is a water playground for the kids, showers, picnic tables, and restrooms.
10. Sci-Port Discovery Center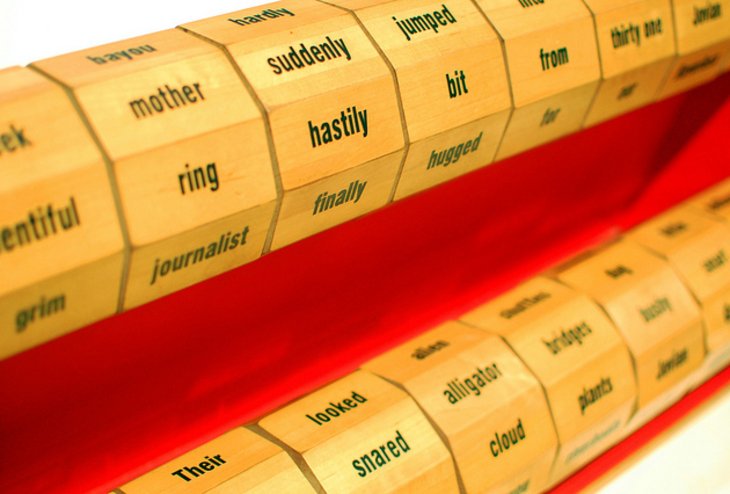 Sci-Port Discovery Center | Steve Snodgrass / photo modified
Sci-Port Discovery Center is a science and entertainment center featuring science, math, and space exhibits; an IMAX Dome Theatre; and the laser SPACE DOME Planetarium. Located in Shreveport, the center is targeted mainly towards youth, and is a popular family attraction with a strong educational component, featuring hundreds of interactive exhibits.
The center's newest addition is the Power of Play Children's Museum, which encourages children to learn through hands-on play.
Address: 820 Clyde Fant Parkway, Shreveport, Louisiana
11. USS Kidd and Veterans Memorial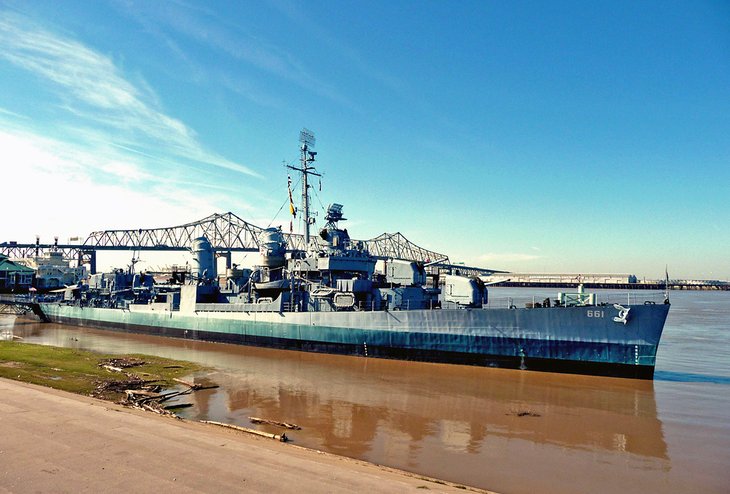 USS Kidd and Veterans Memorial | Isaac Wedin / photo modified
Visitors can climb aboard a decommissioned destroyer at the USS Kidd and Veterans Memorial, located in Baton Rouge. The ship was active during WWII and has since been used in films and TV productions.
Information on the ship, as well as nautical items and memorabilia, are on display in the museum. The USS Kidd is named for Rear Admiral Isaac Campbell Kidd, Sr., who was killed during the attack on Pearl Harbor.
In addition to the ship, the memorial also has an observation tower and a museum. Inside the museum are historical artifacts and a replica of the Vietnam Veterans Memorial Wall. Children and adults alike will be fascinated by the model ship collection.
Address: 305 South River Road, Baton Rouge, Louisiana
Read More: Top-Rated Tourist Attractions in Baton Rouge
12. Rosedown Plantation and Gardens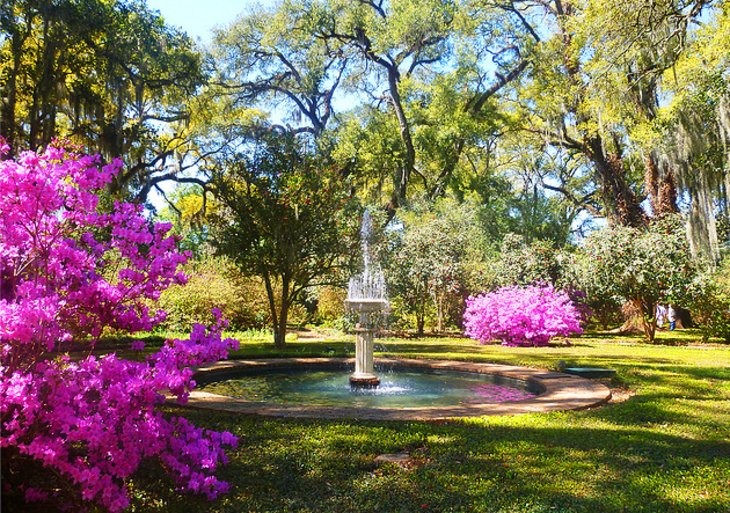 Rosedown Plantation and Gardens | dtroyka / photo modified
The Rosedown Plantation is a State Historic Site known for being one of the most well preserved domestic Southern plantations. It offers a look at the lifestyles, both of plantation owners and slaves, during the mid 19th century in the South.
On the grounds are camellias, azaleas, and rare shrubs and trees. The Rosedown Gardens were created by the owners, Daniel and Martha Turnbull, in 1835. The Turnbull family occupied the mansion for more than 120 years.
Address: 12501 Hwy 10, St. Francisville, Louisiana
13. St. Martin de Tours Catholic Church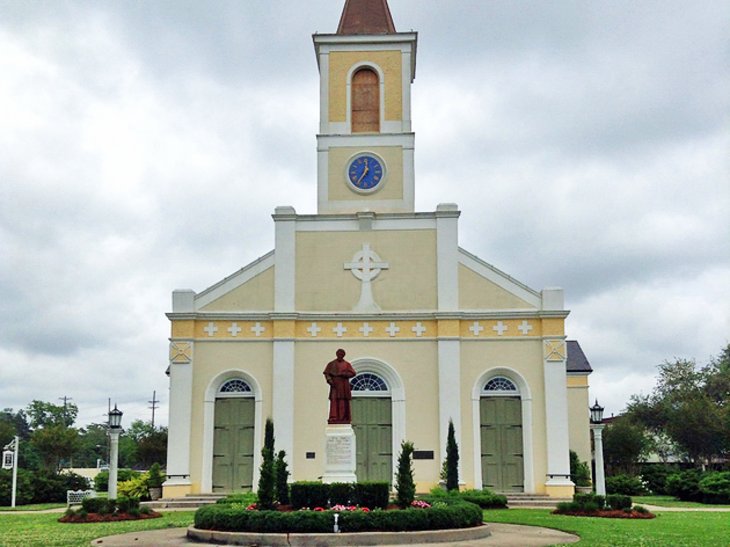 St. Martin de Tours Catholic Church | marenw / photo modified
St. Martin Catholic Church was established in 1765 in St. Martinville. The present structure was built in 1836 and has an 1883 replica of the Grotto of Lourdes. In the left wing of the church is the grave of Emmeline Labiche, thought to be the heroine of Henry Wadsworth Longfellow's poem Evangeline. A statue of Evangeline stands in the churchyard.
Address: 133 South Main Street, St. Martinville, Louisiana
14. DeQuincy Railroad Museum
The DeQuincy Railroad is located in the old Kansas City Southern Depot, which was built in 1923. This grand old building, listed on the National Register of Historic Places, now contains a variety of railroad equipment and related memorabilia.
Exhibits also include an impressive collection of museum quality Gauge 1 model steam and diesel engines created by master model craftsmen. Outside, visitors can admire the museum's 1913 steam locomotive and a 1947 Pullman passenger coach, as well as two cabooses.
This is also a great spot for train lovers to simply relax and watch the trains go by from the train-watching platform or any of the several viewing areas.
19 Most Beautiful Places to Visit in Louisiana
Louisiana, also known as "Bayou State", "Child of the Mississippi", "Creole State", "Pelican State (official)", "Sportsman's Paradise", "Sugar State" and "The Boot", offers some of the most beautiful and spectacular sights and places to visit! Just browse through these awesome pictures and be amazed by it's beauty.
Avery Island
Source: Bonnie Taylor Barry / shutterstock Avery Island, Louisiana
Avery Island is one of Louisiana's most famous sights, known around the world for being the birthplace of Tabasco sauce. Although the island is home to a small human population, it is actually a salt dome, which was initially covered by fauna before being discovered. Avery Island's top attractions include the visitor center and the pepper sauce factory, but there is much more to the island than its association with Tabasco sauce.
Christmas in New Orleans
Source: Sidra Monreal Photography / shutterstock Christmas In New Orleans
New Orleans is one of the most unique places in the whole world, let alone in Louisiana, with Christmas a particularly special time to spend in the city. New Orleans might not get the snow some parts of the United States receives at this time of year, but that does not affect the joyful atmosphere that spreads throughout New Orleans at Christmas time. The Krewe of Jingle holiday parade kicks off Christmas in New Orleans, while the St. Louis Cathedral and Jackson Square hold a series of events throughout December. Among the biggest Christmas traditions in New Orleans is enjoying Reveillon, a French-inspired meal meaning 'awakening'. Modern New Orleans food mixes with Creole cuisine for this unforgettable culinary experience.
St. Louis Cathedral
Source: Sean Pavone / shutterstock St. Louis Cathedral, New Orleans
St. Louis Cathedral is one of the most famous sights in New Orleans, and indeed in the whole of Louisiana. Located in the city's thriving French Quarter in front of Jackson Square, the history of the cathedral dates back almost 300 years, although the building has been regularly renovated, rebuilt and upgraded. The cathedral – the mother church of the Archdiocese of New Orleans – is the United States' oldest continuously active Roman Catholic Cathedral. The rear of the cathedral also houses St. Anthony Garden, which has a statue of Jesus that is spectacularly lit up at night.
Venice
Source: lidialongobardi77 / shutterstock Venice, Louisiana
Venice – sometimes known as The End of the World – is one of Louisiana's many must-see sights. Often used as a starting point for offshore fishermen, Venice was particularly badly affected by Hurricane Katrina. In the years since the horrific natural disaster, a great deal of work has been done to rebuild the community, which is now beginning to thrive again. Nearby to Venice is also the must-visit site the Breton National Wildlife Refuge of the Chandeleur Islands, which was established by the order of the then-President of the United States, Theodore Roosevelt.
Avery Island bird sanctuary
Source: Bonnie Taylor Barry / shutterstock Avery Island, Louisiana
While Avery Island is understandably known as the home of Tabasco sauce, the island is also famous for its bird sanctuary, which is called Bird City. The wildlife refuge has been built up slowly over many decades and is now the migration site for an estimated 100,000 egrets. Nesting season begins around February and the birds remain on the island until the winter months arrive. President Roosevelt once described Bird City as "the most noteworthy reserve in the country."
Chauvin Sculpture Garden
Perhaps the oddest but most beautiful place in Louisiana is the Chauvin Sculpture Garden. Developed over many years by the reclusive artist Kenny Hill before his abrupt departure from the site, the sculpture garden features a huge array of bizarre but wondrous creations, from winged angels to depictions of God himself. An art center and a small local museum are now based at the site, which provides one of the strangest and wonderful experiences in the whole of Louisiana.
Bayou Sauvage National Wildlife Refuge
Source: Mr. Bill Lang / Wikimedia Bayou Sauvage National Wildlife Refuge
The biggest urban wildlife refuge in the United States, Bayou Sauvage National Wildlife Refuge is located within the city limits of New Orleans and is a must-visit location for anyone who is interested in conservation. A massive wading bird rookery is one of the main attractions of the refuge, which also has alligators, bald eagles and brown pelicans that call the site home. Many people driving along I-10 in New Orleans East do not even realise they are in Bayou Sauvage National Wildlife Refuge, which covers a vast total area of 24,000 acres.
Horace Wilkinson Bridge
Source: CrackerClips Stock Media / shutterstock Horace Wilkinson Bridge
Of the many bridges that cross the epic Mississippi River, the Horace Wilkinson Bridge at Baton Rouge is perhaps the most impressive of the lot. The cantilever bridge, which is the highest to cross the Mississippi River, carries Interstate 10 from Baton Rouge to Port Allen. Six lanes of traffic cross the bridge, which is named after three separate men named Horace Wilkinson who served in the Louisiana legislature for a combined total of 54 years. Keen photographers will be keen to snap the Horace Wilkinson Bridge, which is a special backdrop for pictures.
Mississippi River
Source: f11photo / shutterstock Mississippi River, Louisiana
There is no doubt that the Mississippi River is one of the greatest rivers in the whole world. Dozens of bridges cross the river from its starting point at Itasca State Park in Minnesota to the mouth at the Gulf of Mexico. The Port of South Louisiana is based around the river, with some 500 million tons of shipped goods passing through the port every year. A journey along the Great River Road through Louisiana makes for a wonderful experience, with cities such as St. Francisville, Baton Rouge and Plaquemine among the places the river flows through, as well as Tallulah, Morganza and, of course, the city of New Orleans.
Atchafalaya Basin
Source: LagunaticPhoto / shutterstock Atchafalaya Basin
Louisiana is known for its wetlands and the Atchafalaya Basin is the largest swamp in the whole of the United States. The Atchafalaya is a particularly unique ecosystem as a result of its unusual combination of stable wetlands and a growing delta system. Among the many attractions of the Atchafalaya Basin is the Atchafalaya National Wildlife Refuge, which houses alligators, waterfowl and a huge array of migratory birds. The basin stretches an amazing 140 miles southward and it is a massive source of crawfish, with 22 million pounds of the fish coming from the basin each year.
Melrose Plantation
Source: Jeffrey M. Frank / shutterstock Melrose Plantation
Melrose is one of the most unique plantations in the South. Sometimes also called Yucca Plantation, Melrose was one of the biggest plantations that were built by and for free blacks. There are eight structures in total at the plantation, with the Association for Preservation of Historic Natchitoches providing guided tours of Melrose. The plantation features on the Louisiana African American Heritage Trail. Melrose was established by Louis Metoyer, a slave who became a free person of color when he was finally granted his freedom. Metoyer went on to build a uniquely African structure that is a must-visit experience for anyone spending time in Louisiana.
French Quarter, New Orleans
Source: f11photo / shutterstock French Quarter, New Orleans
New Orleans is one of the world's great cities, with the French Quarter by some distance the oldest neighborhood in the city. A National Historic Landmark, the French Quarter was damaged by Hurricane Katrina but after huge work to restore it, is now back to its bustling best. Among the many attractions people should see when visiting the French Quarter is Jackson Square and St. Louis Cathedral, the busy bars of Bourbon Street and the Audubon Cottages. The French Quarter is known around the world for its party atmosphere and it is one of the only places in the United States where consuming alcohol from open containers is permitted on the street. Bourbon Street also hosts the famous annual Mardi Gras celebration, which draws thousands of people to celebrate on the streets of New Orleans.
Louisiana swamp tour
Source: Suzanne C. Grim / shutterstock Louisiana Swamp Tour
Taking a swamp tour is one of the best ways to experience life in Louisiana. There are few places in the world as untouched as the swamps of Louisiana and a guided tour all-but guarantees seeing a huge variety of wildlife, all in their unspoiled natural habitat. Lafayette is one of the top starting points for a Louisiana swamp tour, but there are countless fantastic options all over the state. Alligators, herons and egrets are among the wildlife present in the state's swamps.
Jungle Gardens
Source: Brittany DiNunzio / shutterstock Jungle Gardens
Many people heading to Avery Island miss the chance to explore the Jungle Gardens in favour of learning about its Tabasco-related history, but this is a huge mistake as the Jungle Gardens are one of Louisiana's surprise gems. Azaleas, camellias and bamboo is all present in the gardens, while alligators, deer and raccoons are among the many animals living in the vicinity too. A centuries-old Buddha statue is one of the most unmissable sights on Avery Island, and indeed in the whole of Louisiana.
New Orleans Garden District
Source: lazyllama / shutterstock New Orleans Garden District
We've already covered the French Quarter, St. Louis Cathedral and Christmas in New Orleans, but the city has so much more to offer. The Garden District is a beautiful spot to while away a few hours. Superb 19th century mansions are to be found here, with the St. Charles line streetcar making access around the area simple. Landmarks to look out for in the New Orleans Garden District include the George Washington Cable House, while one of NOLA's most famous restaurants, Commander's Palace, is also based in this part of the city.
Oak Alley Plantation
Source: f11photo / shutterstock Oak Alley Plantation
Along with Melrose Plantation, Oak Alley Plantation is another of the most important historical sites in the state. Located in Vacherie, St. James Parish, Oak Alley Plantation is particularly notable for the row of trees that gave the plantation its name. The architecture and landscaping on show at the plantation have led to it being made a National Historic Landmark. Oak Alley Plantation is one of the South's most spectacular settings. The trees at Oak Alley Plantation are over 300 years old and to this day it is a mystery who originally planted them at the site.
Jean Lafitte National Historic Park and Preserve
Source: Anna Westman / shutterstock Jean Lafitte National Historic Park And Preserve
Jean Lafitte National Historical Park and Preserve consists of six separate sites around the New Orleans area. Among these is the Chalmette Battlefield and National Cemetery, where the Battle of New Orleans took place in 1815, as well as the French Quarter Visitor Center in the city of New Orleans itself. Much of Jean Lafitte National Historical Park and Preserve is located just a short trip out of the city but it feels a world away, offering the chance to enjoy nature at close quarters.
Audubon Park
Source: Fotoluminate LLC / shutterstock Audubon Park
Located in the Uptown neighborhood of New Orleans, Audubon Park is one of the most beautiful places in the whole of Louisiana. The park is named after artist and naturalist John James Audubon and is built on land that was initially a plantation. Today, the park has sports fields and picnic facilities, as well as a golf course and a rookery attracting hundreds of wading birds. Part of Audubon Park is known locally as the Fly due to its butterfly-shaped river viewing shelter.
20 Best Things To Do In Louisiana: The Ultimate Bucket List
Are you planning a trip to the Pelican State and looking for the best things to do in Louisiana? Look no further! We've come up with the ultimate bucket list of things you can't miss in this memorable state.
While the most popular place to visit is New Orleans, it's a big state and there are lots of other fun places to visit in Louisiana. Louisiana is a melting pot of European, African, and Native American cultures, creating the unique Creole and Cajun cultures. This blend has created distinct music, cuisine, and stories that have been passed down through generations.
The physical landscape of Louisiana is as varied as its cultures. Its location on the Gulf of Mexico, with the Mississippi River working its way down to the gulf, creates vast areas of swamp and marshland. Southern Louisiana is known for its bayous (slow-moving or stagnant bodies of water). Northern Louisiana has woodlands while Central Louisiana has prairies. Each area has a wide variety of wildlife, including alligators, herons, deer, and turtles.
From touring the famous Louisiana swamps to visiting the National WWII Museum, there is something for everyone in Louisiana. No matter where you go, you'll be sure to enjoy some Southern charm (and food).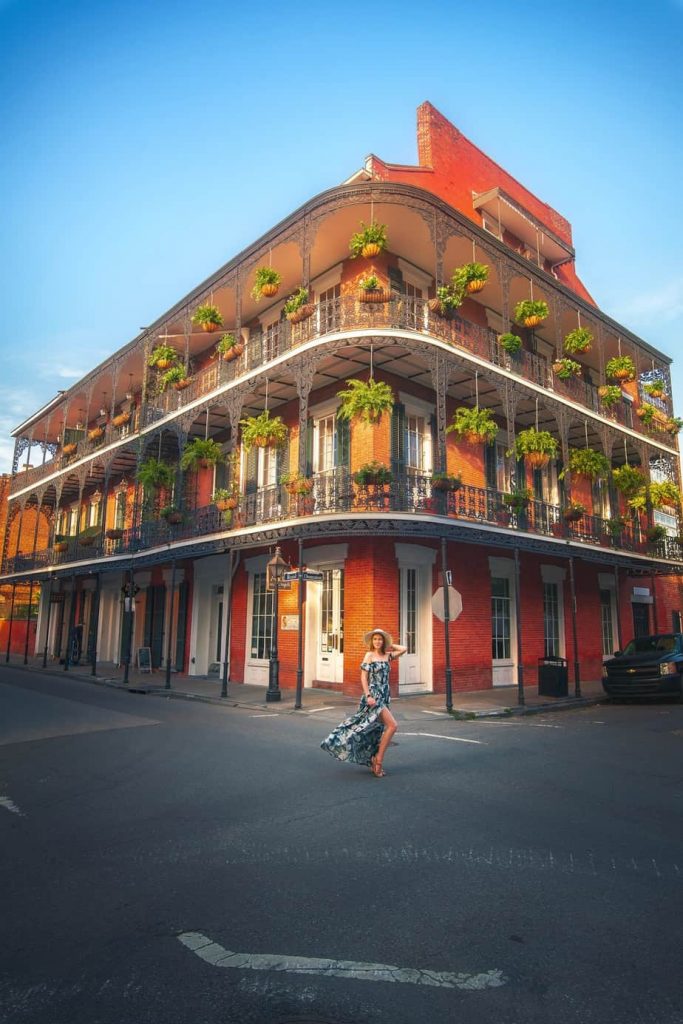 20 Best Things To Do In Louisiana: The Ultimate Bucket List
Explore the Creole Nature Trail
One of the best things to do in Louisiana is to explore its unique landscapes and natural wonders. The "Louisiana Outback" includes undeveloped marshlands, gulf beaches, and wildlife refuges which are home to hundreds of different types of wild animals. As one of America's "Last Great Wildernesses", visiting the Creole Nature Trail is one of the best things to do in Lake Charles, LA.
The Creole Nature Trail is a 180-mile natural corridor that was designated an All-American Road in 2002. This scenic byway allows you to enjoy the scenic Louisiana landscapes from the car, visiting as much or as little of it as you'd like.
If you want to get out and stretch your legs, get out at the Sabine Natural Wildlife Refuge and wander down the Wetland Walkway. From this boardwalk, you might be able to spot alligators and white ibis or roseate spoonbill birds in their natural habitats. Scenic hiking trails in Louisiana are some of the best ways to see the state.
You could also stretch your legs at any of the gulf beaches along the coast, including Rutherford Beach and Constance Beach. Hunt for shells or dip your toes into the warm gulf water.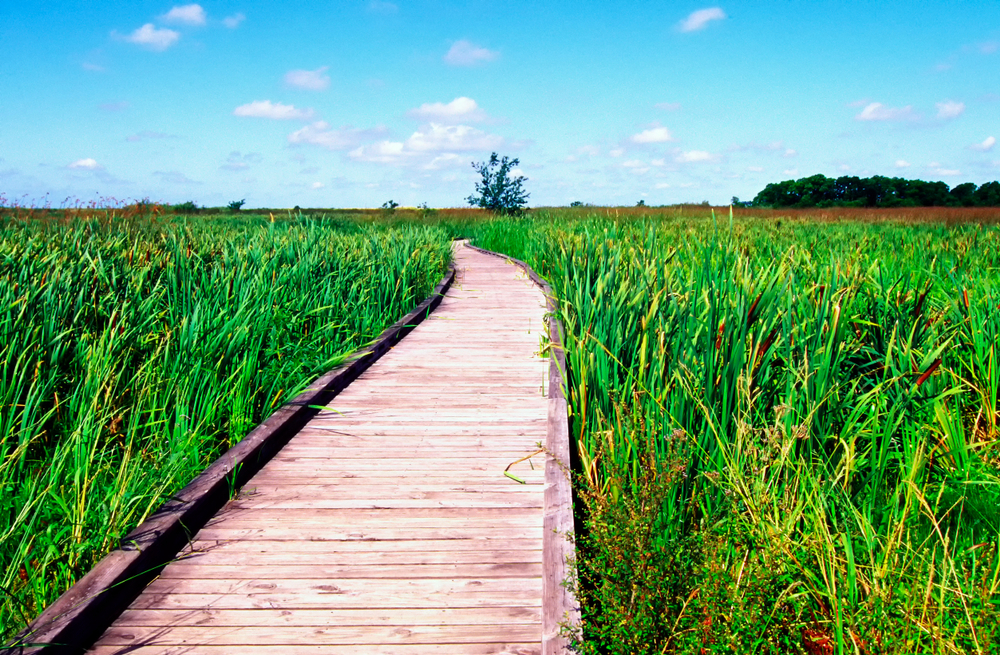 Eat at Li'l Dizzy's Cafe
Since New Orleans is known for its Creole cuisine, one of the best things to do in Louisiana is visit a New Orleans restaurant. Creole cuisine is a unique blend of African, European, and Native American foods. And Li'l Dizzy's Cafe is famous for their classic Creole dishes including gumbo, fried chicken, and bread pudding.
Li'l Dizzy's is located in the New Orleans neighborhood of Treme, one of the oldest African American neighborhoods in New Orleans, known for its jazz clubs and soul food. Li'l Dizzy's Cafe is black-owned and run by a family coming from a lineage of famous New Orleans restauranteurs. Originally founded by the son of Eddie Baquet, Sr (of the Eddie's 7th Ward restaurant), it is now run by grandson Wayne Baquet, Jr and his wife Arkesha.
In addition to their famous fried chicken, Li'l Dizzy's serves up shrimp, sausage, and catfish po-boys and seafood platters. Their food is sure to warm both your stomach and your soul!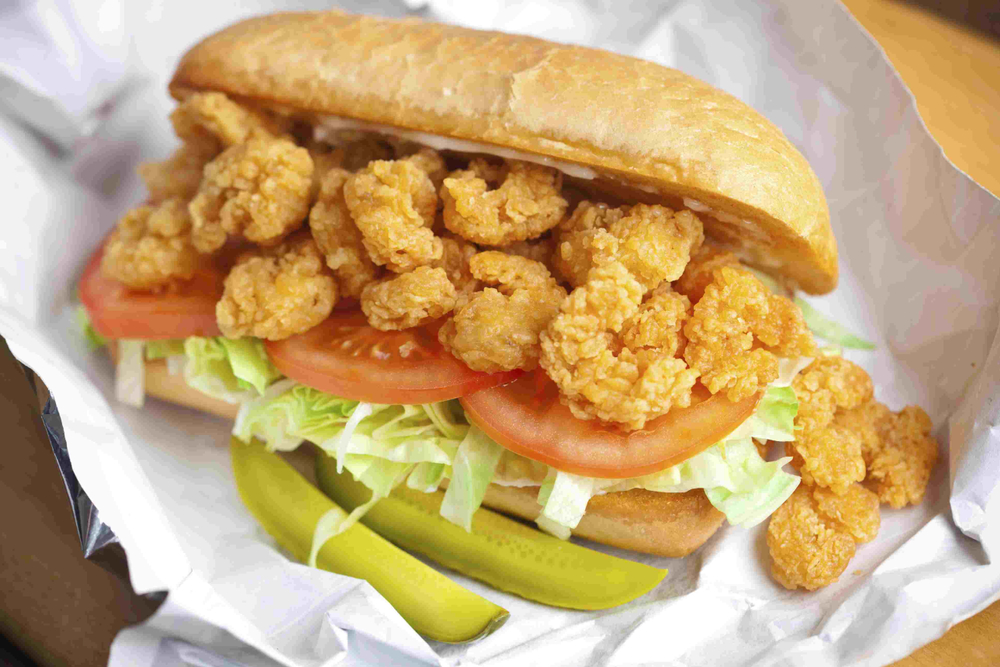 Tour the TABASCO ® Factory & Museum
Louisiana food is known to have a bit of a spicy kick, partially in thanks to Tabasco hot sauce. One of the more unique things to do in Louisiana is to visit Avery Island, where Tabasco is made and bottled.
Located about a 45-minute drive away from Lafayette, Avery Island isn't an island in the traditional sense, but rather a salt dome surrounded by bayous and marshlands. It is there that in 1868, Edward McIlhenny first sold his concoction of apsicum frutescens peppers and vinegar.
Today, peppers are still picked by hand and mashed in oak barrels then aged and mixed with distilled vinegar. Tour the factory and museum to learn more about how Tabasco sauce is made, and learn about the generations of McIlhenny family that took over the business.
After the tour, stop in the Tabasco Restaurant for a casual, authentic Cajun meal…flavored with Tabasco of course!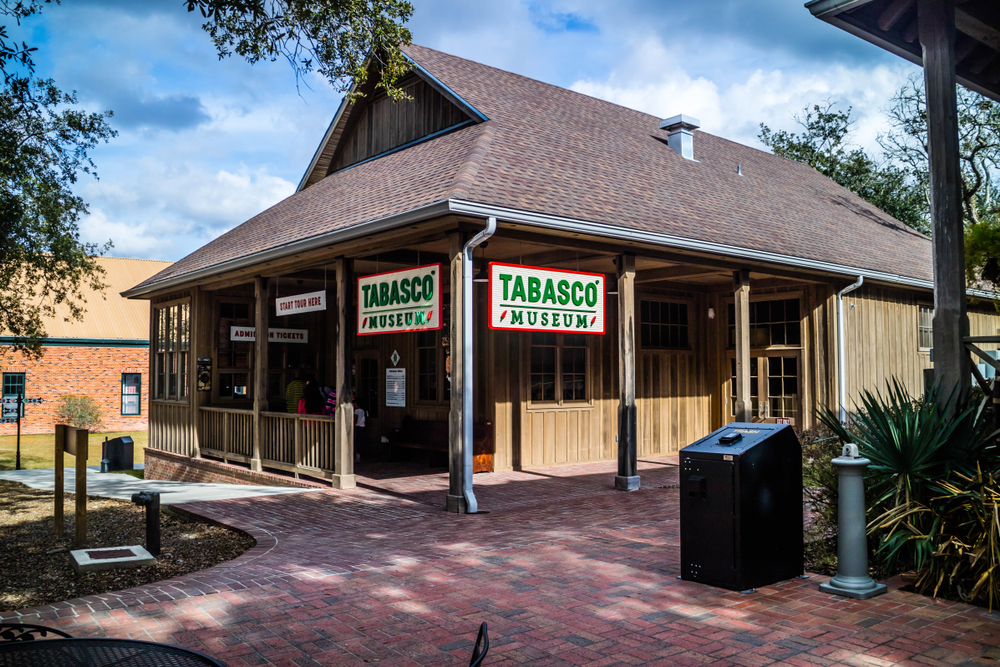 Cheri Alguire / Shutterstock.com
Visit the Louisiana State Capitol Building
Baton Rouge is, of course, the state capital, and surprisingly one of the best things to do in Louisiana is visit the capitol building. The Louisiana State Capitol Building is the largest state capitol building in all the states, towering above the surrounding area.
Completed in 1931, the Louisiana State Capitol Building is 34 stories, reaching a height of 450 feet. It's decorated with Art Deco details and topped with a lantern representing the "higher aspirations of Louisiana". In 1982 it was listed as a National Historic Landmark.
The best thing about the capitol building though? It's free to visit! There's an observation deck on the 27th floor, from which you can see miles of Louisiana. The gardens and grounds are also free to explore!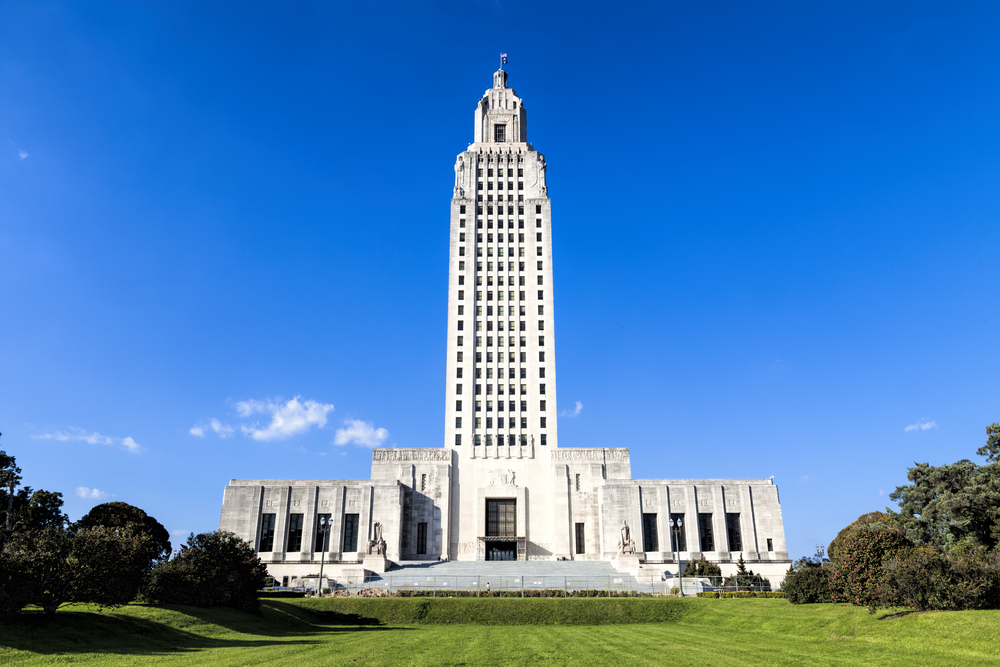 Hunt for Steel Magnolia Filming Locations
While it's a different "LA", Louisiana is a popular spot for filming movies. From the 1951 classic 'A Streetcar Named Desire' to X-Men's 'Logan', Louisiana is no stranger to the silver screen. Visiting famous filming locations is one of the most fun things to do in Louisiana.
One of the most beloved Louisiana films is the 1989 hit 'Steel Magnolias', starring Sally Field, Julia Roberts, Shirley MacLaine, Olympia Dukakis, and Dolly Parton. Centered around a group of women living and working in Natchitoches, LA the film (based on the stage play of the same name by Robert Harling) was shot in the real city of Natchitoches.
Many iconic scenes were shot at the Cook-Taylor House, which is now a bed & breakfast. Because of the film's popularity, the house is now known as "The Steel Magnolia House". Other locations include St. Augustine Catholic Church (Shelby's wedding) and American Cemetery on Second Street (Shelby's funeral). One of the best things to do in Natchitoches, you'll feel like you've been transported into the well-loved film.
Take a Ride on Steamboat Natchez
Feel like you've stepped back in time when you step aboard the Steamboat Natchez. This authentic steamboat ride along the Mississippi River is one of the best things to do in Louisianna. Enjoy two hours of live jazz music and a meal as you cruise along the river.
Steamboats were an important part of the development of New Orleans, as they provided larger and faster transport for both people and products. Operated by The New Orleans Steamboat Company, the current Natchez was built in the 1970s but was modeled after its 19th-century predecessors.
Cruise options above the Steamboat Natchez include just sightseeing, lunch, dinner, or Sunday brunch. Enjoy a cool drink as you take in the sights from the river and the sounds of another age.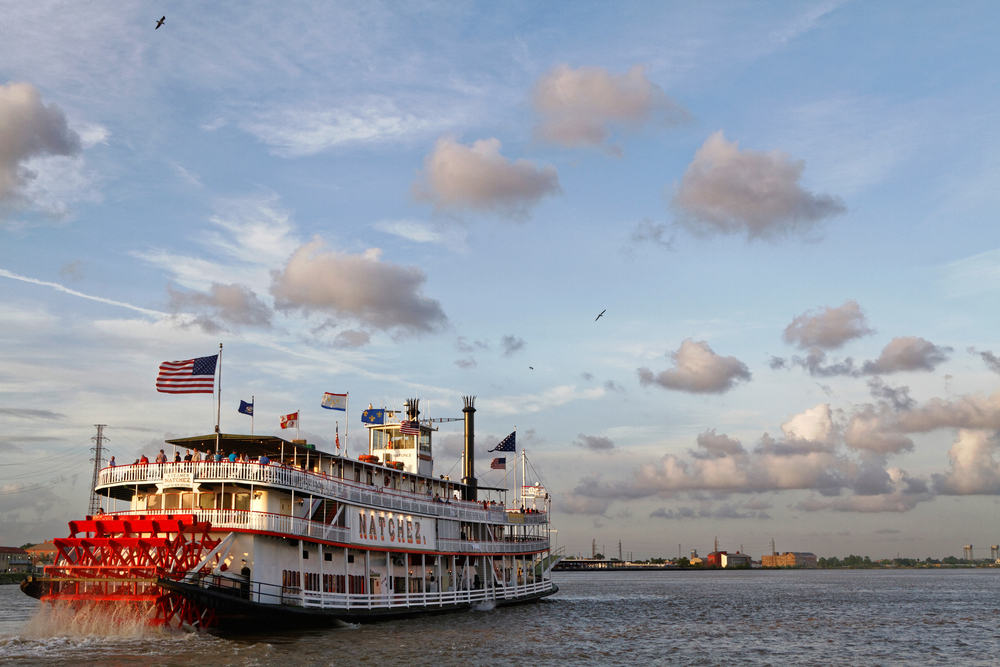 Pierre Jean Durieu / Shutterstock.com
Examine the Poverty Point World Heritage Site
To learn more about some of the first people to inhabit the land, one of the best things to do in Louisiana is to visit the Poverty Point World Heritage Site. Although named for a nearby plantation, this archeological site dates back to 18th century BC (aka over 3,000 years ago).
The prehistoric indigenous people who lived in the Lower Mississippi Valley left behind a 402-acre earthwork, including ridges and mounds. These C-shaped earthen ridges are divided into rows and columns, and at one point were five feet high. Were they foundations for settlements? A religious site?
The museum on-site provides historical and physical information about the mounds with both displays and a movie. When you're ready to explore, you can either drive or walk roughly two miles around the mounds. You can even climb to the top of the largest mound to further grasp the large scale of the place. (Note, some of the mound paths are steep and not wheelchair accessible.)
Visiting the Poverty Point World Heritage Site is one of the best things to do in Pioneer, LA, and is good for all ages!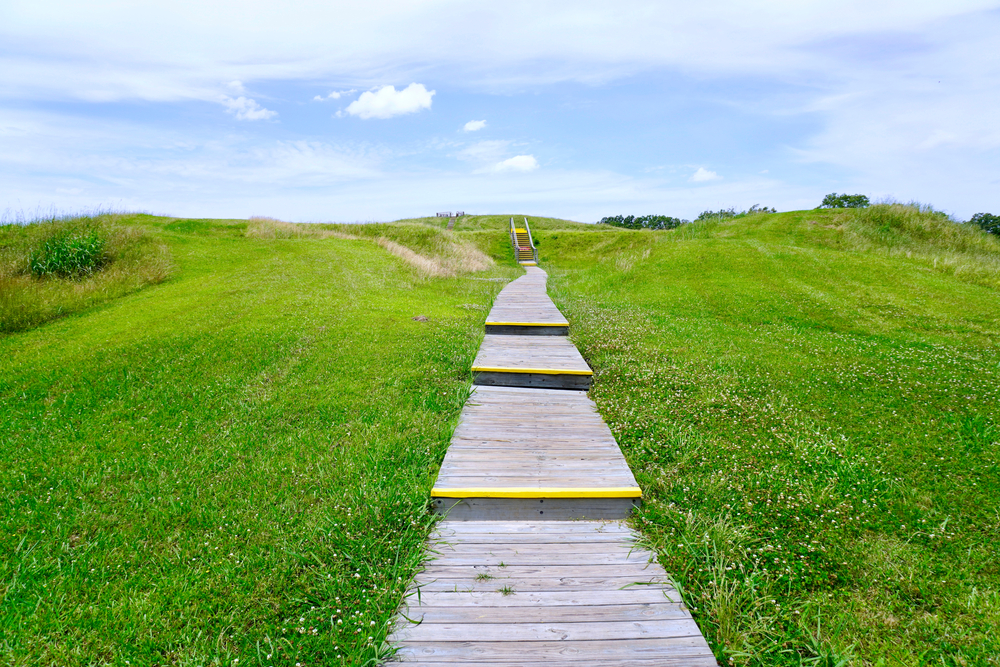 View the R.W. Norton Art Gallery
For art lovers, one of the best things to do in Louisiana is to visit the R.W. Norton Art Gallery. Located in Shreveport, this lovely museum features works of art by American and European artists, as well as a collection of rare books. It is turly one of the Best Things To Do In Shreveport!
The R.W. Norton Art Gallery holds more than 400 paintings in addition to sculptures and tapestries, spanning from the Renaissance to the Impressionists to today. Throughout the year they host seasonal special events such as "Yuletide: Christmas Favorites from the Norton". The gallery doesn't charge an admission fee to view the exhibits!
Nor do they charge to visit the beautiful botanical gardens. Surrounding the museum are 40 acres of grounds and gardens, where paths weave through outdoor sculptures, a stream, and blooming flowers. The azaleas are the star of the gardens, with over 100 native and hybrid types. Visiting the botanical gardens is one of the best things to do in Shreveport if you're looking for some peace and quiet.
Try Local Breweries in Hammond
Located an hour outside of New Orleans, the city of Hammond is has a number of excellent local breweries. Tourists and locals alike stop by for a pint, but also to see live music, grab food, or catch up on conversation. Visiting breweries is one of the best things to do in Louisiana if you want a low-key, local experience.
Gnarley Barley Brewery opened in 2014 and has since become a Hammond staple. With an open-air taproom, you'll be able to see the inner workings of their brewing. Gnarley Barley's brews include their versions of pilsner and IPA, but they also have fun special releases like "Imperial Peanut Butter Korova".
You'll have trouble picking what to try at Low Road Brewing as they keep 15-20 of their craft brews on tap in addition to guest taps. With their knowledgeable and friendly staff, Low Road makes you feel right at home.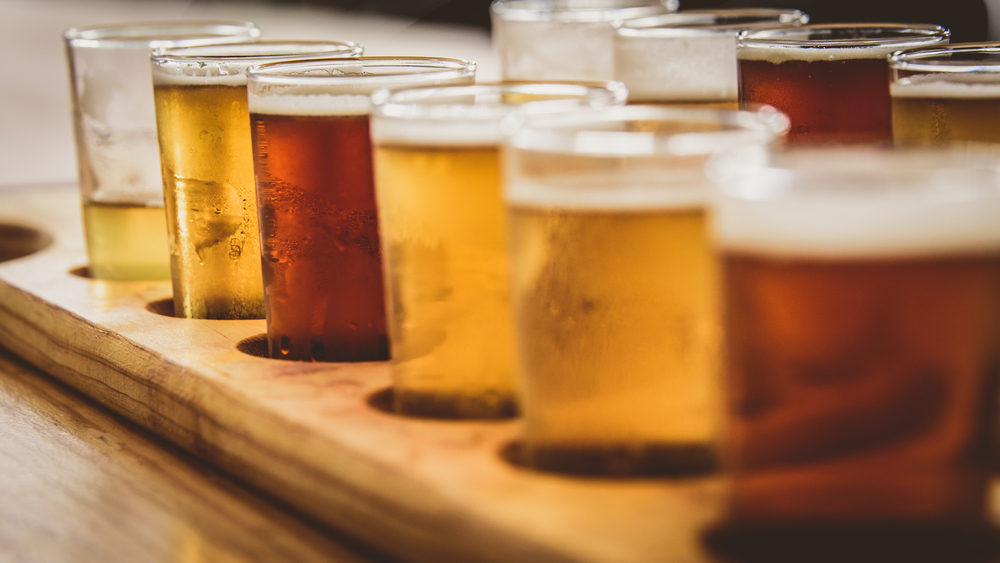 Play at Louisiana Children's Discovery Center
Those much younger than 21 years old (or those just young at heart) looking for things to do in Hammond will enjoy a visit to the Louisiana Children's Discovery Center. With hands-on exhibits that encourage problem-solving and imagination, it's one of the best things to do in Louisiana with kids.
The interactive exhibits at the Louisiana Children's Discovery Center are like visiting a tiny town. There is a "restaurant" where kids can pretend to cook and serve food, a "farm" where they can learn about cows and chickens, a "vet clinic" with stuffed animals, and even an ambulance display.
Other fun exhibits include a bubble station and a creation station filled with arts and crafts supplies.
One of the best things about the Louisiana Children's Discovery Center is that you can leave and come back the same day.
Take a Haunted Cemetery and City Tour
Did you know that New Orleans is one of the most haunted cities in the United States? It isn't surprising, as it's a city with roots in voodoo and slavery, and for all New Orlean's celebration of life, the ghosts don't seem to want to leave. Going on a ghost tour should definitely be on your Louisiana bucket list.
New Orleans is full of ghost tours, and it's a fun (and creepy) way to spend an evening. One of the best things to do in Louisiana is to learn about the lively (even in the afterlife) characters and grisly happenings of New Orleans.
Take part in a walking tour that explores the city cemeteries after dark or ride in a mule-drawn carriage through the city's most haunted neighborhoods. In addition to ghost, crime, and voodoo tours, there are vampire tours as well…if you're feeling brave!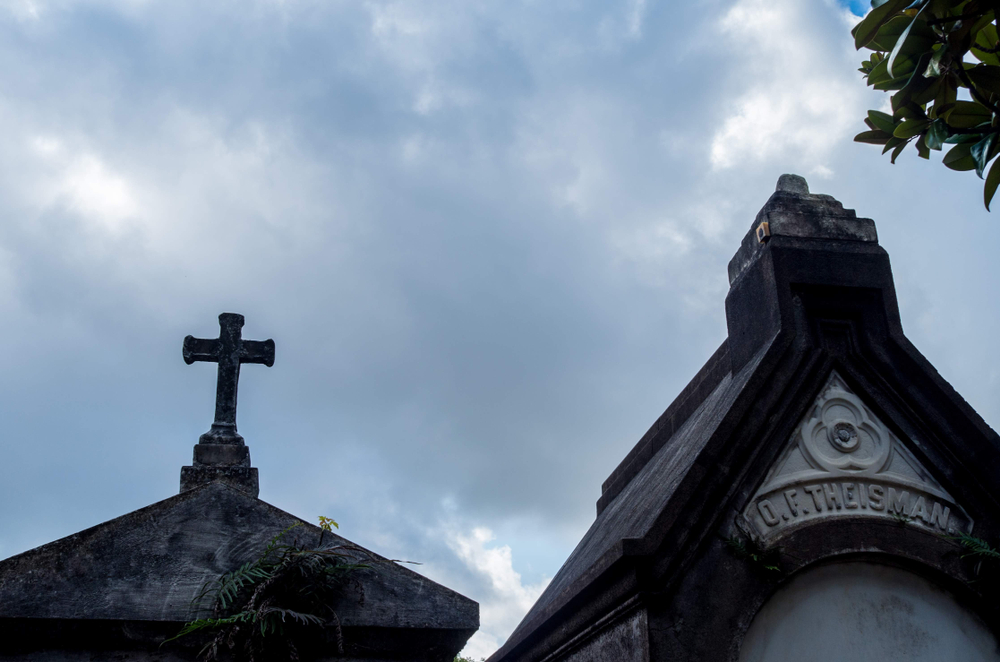 J.Robert Williams / Shutterstock.com
Walk the Louisiana State Arboretum
One of the best things to do in Louisiana is to take a stroll through its unique foliage. Located in Ville Platte, within Chicot State Park, it's one of the best things to do near Alexandria or Lafayette as it is about an hour's drive from both. The Louisiana State Arboretum provides easy walking trails and arbor education for all ages.
Stop in the Arboretum visitor center to learn about the many types of flora and fauna before you head out. Once outside, choose your path through 6 miles of trails as you walk through greenery, over wetlands, and under sycamores. You might even glimpse some four-legged friends as well, such as deer and foxes.
Established in 1961, the Louisiana State Arboretum was the first of its kind in the South. As a state preservation area, please remember to be respectful of your surroundings.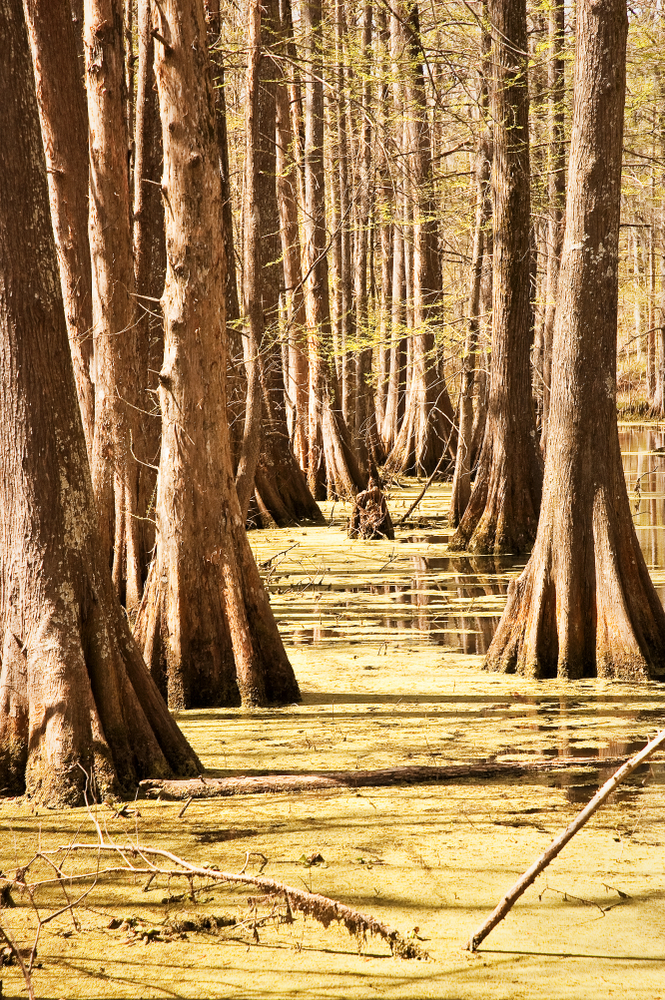 Shop at Kaffie-Frederick General Mercantile Store
For history buffs, one of the best things to do in Louisiana is to visit the state's oldest general store. The Kaffie-Frederick General Mercantile Store opened in Natchitoches in 1863 and has managed to survive the American Civil War, the Great Depression, WWI, and WWII!
The Kaffie brothers were Jewish-Prussian immigrants who began by selling good door-to-door. Little did they know that their storefront on Front Street would still be there today.
Now run by the third generation of Fredericks, the store has managed to stay relatively the same, even if the merchandise hasn't. Kaffie-Frederick even uses the same hand-cranked cash register, now over a hundred years old. Inside the store, you can find housewares, cookware, toys, and gifts.
Whether you're looking to buy anything or not, it's worth a stop into Kaffie-Frederick for the feeling of nostalgia.
Explore the Louisiana Art and Science Museum
Another of the best things to do in Baton Rouge is to visit the Louisiana Art and Science Museum. Located in a historic railroad depot right on the Mississippi River, the museum is now a great Louisiana attraction for all ages.
Permanent exhibits at the museum include an Ancient Egypt Gallery, with a mummy from the Ptolemaic period, and galleries exploring the solar system and universe. The Irene W. Pennington Planetarium is the "star" attraction at the museum and features sky shows and movies. Learn about the night sky and celestial events underneath a 60-foot dome.
For those looking for things to do in Louisana with kids, the museum has hands-on exhibits like "Discovery Depot" and "Science Station", where kids ages 7-12 will enjoy learning about sound, motion, and light.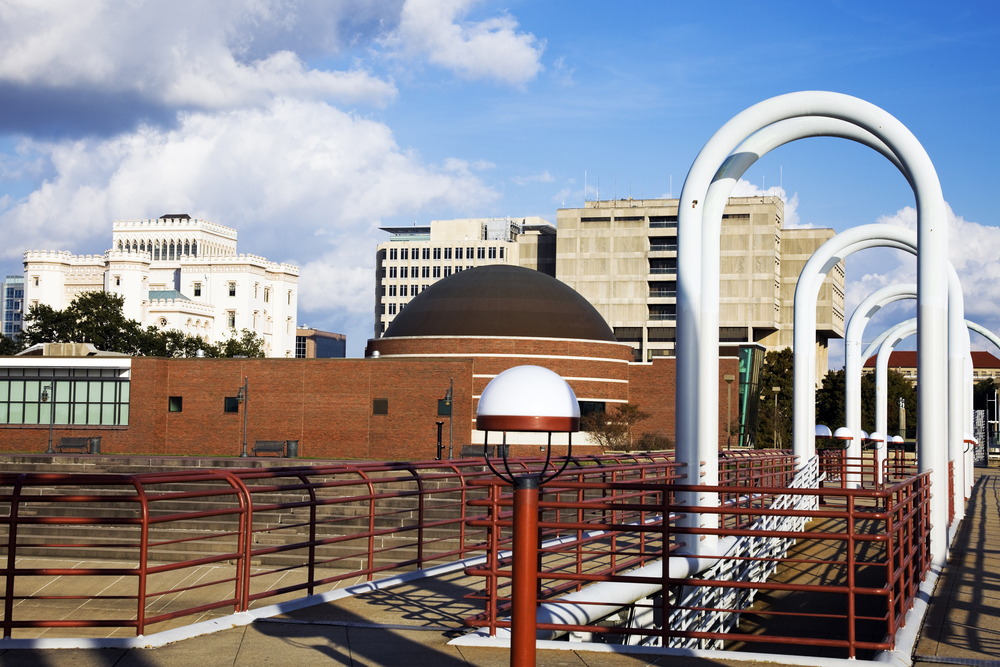 Have a Drink at the Carousel Bar & Lounge
There are so many interesting things to do in the French Quarter of New Orleans, but one of the most unique is grabbing a drink at the carousel bar! And yes, it really does rotate!
Located in the historic Hotel Monteleone, this stunning bar has been spinning since 1949. You'll sit in the same seats as literary greats of the past, like playwright Tennessee Williams who was a regular.
You do not have to be staying at the hotel to enjoy the Carousel Bar, but it does get busy in the evenings.
Not only is it pretty to look at and fun to ride, but the drinks are excellent as well! The Carousel Bar has an extensive cocktail list, as well as wine and beer. On Friday and Saturday evenings they have live music. If you are in New Orleans, add the Carousel Bar to your list of things to do in Louisiana.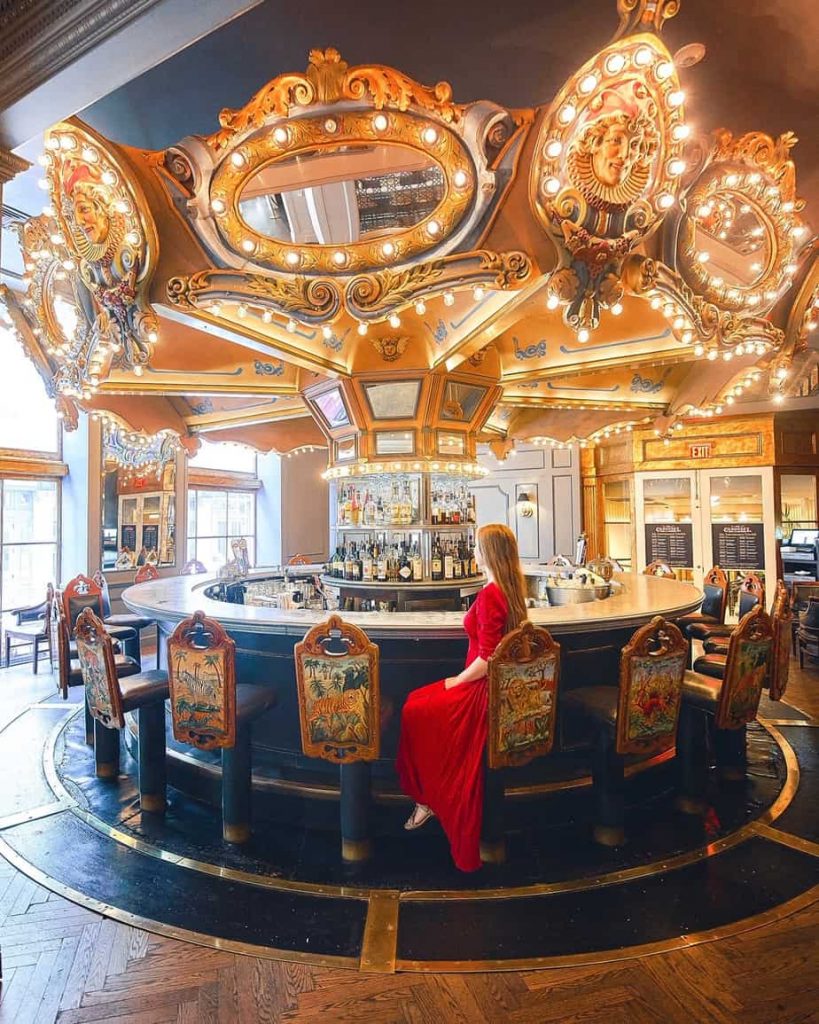 Traverse the Tammany Trace Trail
If you are a cyclist or just looking for a good hiking trail, one of the best things in Louisiana is to explore the Tammany Trace Trail. Once part of the Illinois Central Railroad, the tracks have been converted to a trail for both cycling and walking, as well as a parallel equestrian trail.
This 31-mile asphalt rail-to-trail conversion spans from a trailhead in Covington to Slidell, passing through Abita Springs, Mandeville, and Lacombe. Tammany Trace is open year-round, whether you want to go for a stroll, run, or bike ride.
The Trace also acts as a wildlife conservation corridor, connecting different greenspaces. You can observe natural habitats as you cross bridges built on original railroad trestles over streams and wetlands.
The trailhead in Covington is a point of interest in itself if you're looking for things to do in Covington. Looking like a railroad station, it has a clocktower, a bandstand, and a covered waiting platform. Restrooms are also located at each trailhead.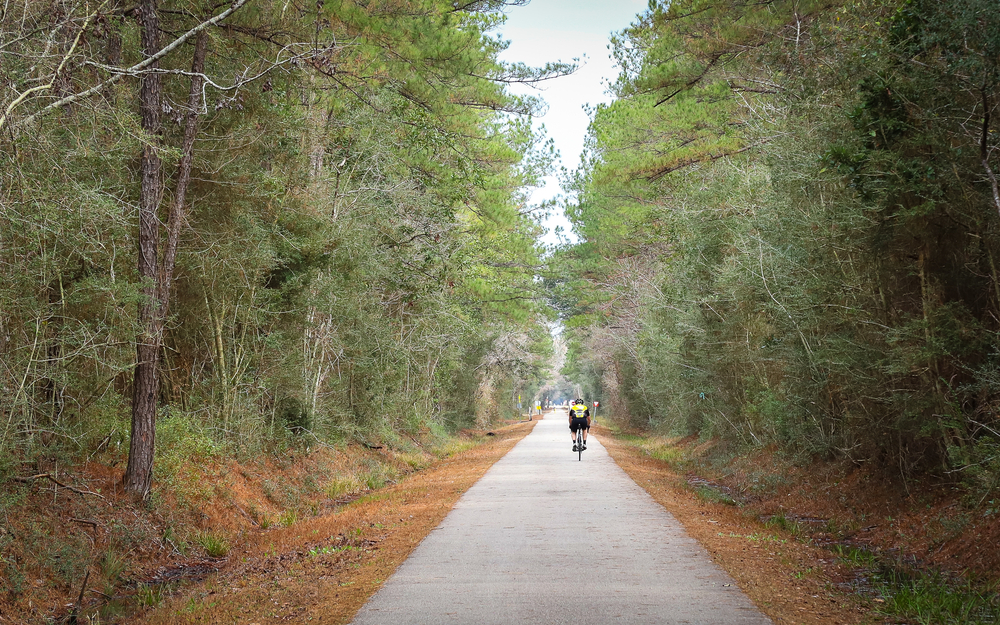 Wirestock Creators / Shutterstock.com
Go on a Swamp Tour
Going on a swamp tour absolutely has to be on your Louisiana bucket list. Swamps and bayous are such an intregal part of the state's history and culture that touring one is one of the best things you can do in Louisiana.
Enter a land of moss-covered cypress trees and alligator-filled waters where turtles sunbathe and herons take off from the reeds. Your knowledgeable guide captains you through the water and shares what they know about the local wildlife and natural history of the swamps.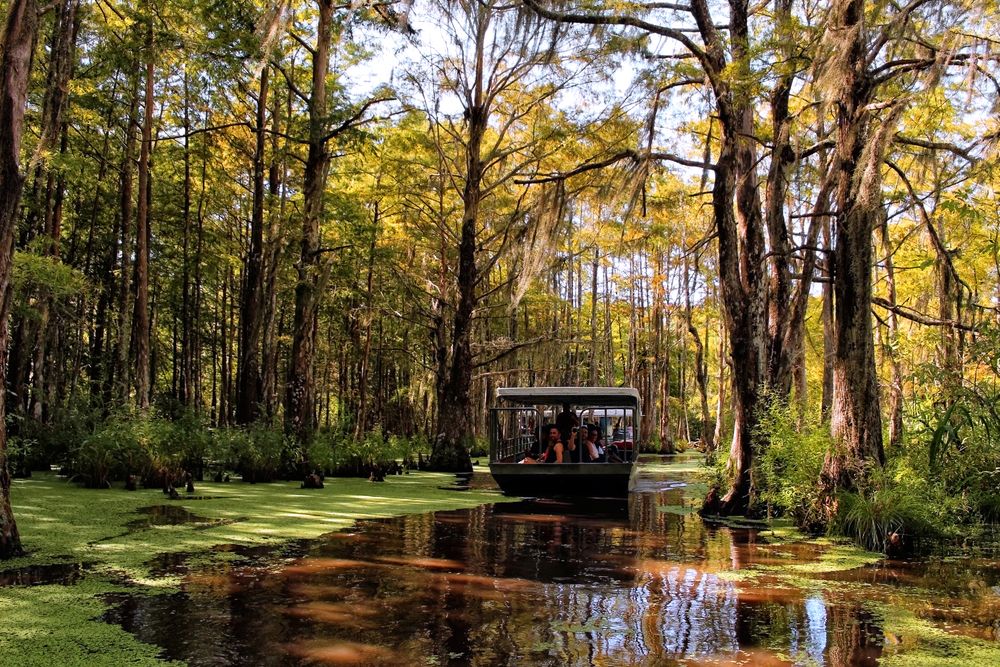 LB Houston / Shutterstock.com
Pay Respects at the National WWII Museum
America's official WWII Museum is located in downtown New Orleans, and it is perhaps one of the more somber things to do in Louisiana. However, the museum does an excellent job of explaining how the war came to be fought and how it was ended, so that future generations might not repeat it.
The National WWII Museum is spread throughout four buildings, each covering different aspects of the war. Building 1, the Louisiana Memorial Pavilion, focuses on the Home Front and includes the museum's original D-Day exhibit. Building 2, the Solomon Victory Theater, shows a war story in a 4D experience. Building 3, Campaigns of Courage, takes you through key settings in both Europe and the Pacific. Lastly, Building 4, the Hall of Democracy, highlights the museum's outreach initiatives.
That said, the WWII museum is large, so you can either take a day to see as much as possible or just pick which buildings sound most interesting.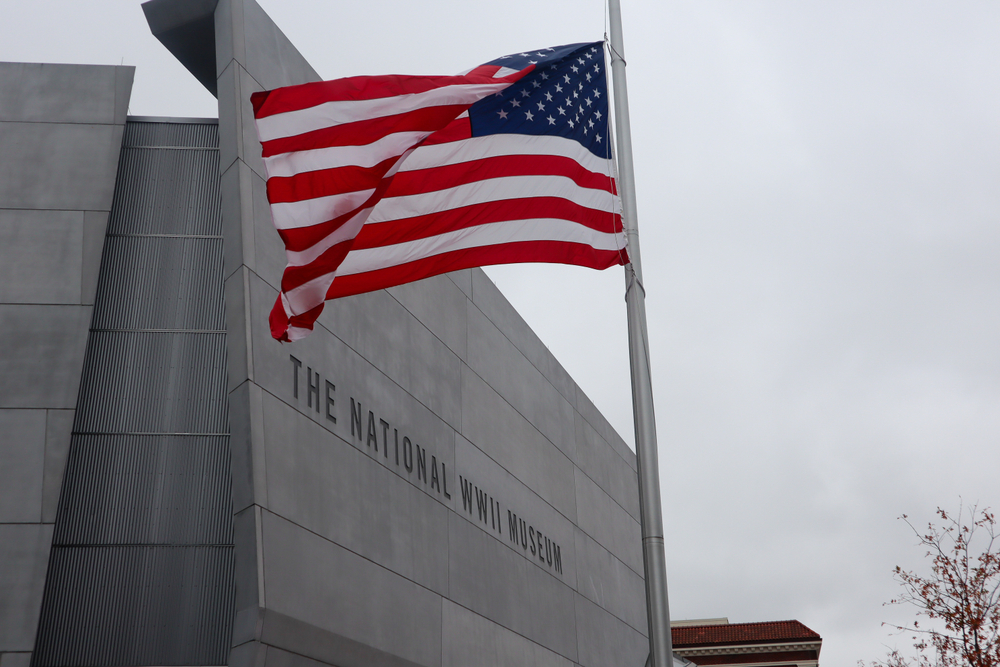 Hannah Rudd / Shutterstock.com
Go Back in Time at Vermilionville Historic Village
Feel like you've stepped into the late 18th century at Vermilionville. This living history museum is one of the best things to do in Louisiana to learn about what life was like in a bayou village. At Vermilionville you can learn about the different cultures of Acadian, Creole, Native American, and African people and how those cultures blended into the 19th century.
Vermilionville features historic houses and costumed guides and artisans. Watch as people demonstrate spinning wheels and wood carving. Listen to an Avogal storyteller and tap your toes to a Creole fiddle.
There is live music on the weekends and even dance lessons if you want to join in the weekly Sunday dance. There's also a cooking school as well as a restaurant, La Cusine de Maman, that serves authentic soul food.
Visiting Vermilionville is one of the most unique things to do in Lafayette. (In fact, Lafayette used to be called Vermilionville!)
Relax at the Rip Van Winkle Gardens
If you're looking for stunning grounds and historic buildings, the Rip Van Winkle Gardens is one of the best things to do in Louisiana. Located in New Iberia, the Joseph Jefferson Mansion was built in 1870 and sits on 20 acres of land. For a small fee, you can visit both the mansion and the gardens.
Joseph Jefferson was an American actor who had played the character of Rip Van Winkle (who famously falls asleep for 20 years) on stage over 4,500 times. He originally bought the land for hunting and fishing, and soon built what is now called the Joseph Jefferson Mansion on Jefferson Island.
Jefferson Island is home to 200 species of birds (including peacocks) as well as semi-tropical flowers and oak trees that are hundreds of years old. Stroll the 15 acres of peaceful gardens…but be careful not to fall asleep!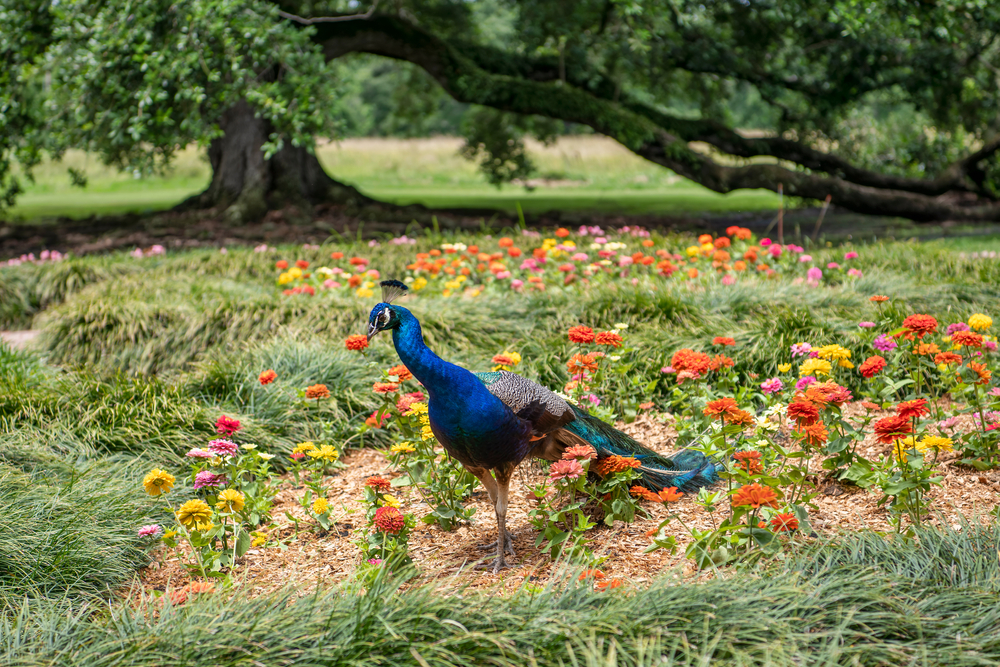 We hope you enjoyed this ultimate bucket list of things to do in Louisiana! Each area is unique, so definitely venture to more than just New Orleans. You'll make some lasting Louisiana memories!
Source https://www.planetware.com/tourist-attractions/louisiana-usla.htm
Source https://www.thecrazytourist.com/most-beautiful-places-to-visit-in-louisiana/
Source https://southerntrippers.com/best-things-to-do-in-louisiana/