17 Top Things To Do In El Salvador: 2022 Travel Guide
Planning a visit to the beautiful (but small) El Salvador of Central America? Then check out my guide on the top things to do in El Salvador right now.
Despite spending less than 2 weeks here, I really loved El Salvador!
So much so, it made the list of our favourite backpacking destinations around the world.
El Salvador is actually the smallest country in Central America wedged between Guatemala and Honduras.
It's a country of volcanoes, beauty and a reputation for violence in the past.
But that shouldn't worry you.
A stop at El Salvador should be on every central america backpacking itinerary and we are going to inspire you with the top things to do in El Salvador!
Top Things To Do In El Salvador
Let's get down to business! I will also provide you with a suggested route that will cover all the top things to do in El Salvador as well as a few final travel tips.
1. Hiking the Santa Ana Volcano
This was probably my favourite thing to do in El Salvador. The Santa Ana volcano is known for its stunning blue/green crater lake that's in the middle of the crater once you reach the top. It's located within the Cerro Verde national park.
This is one of the top tourist attractions in El Salvador.
I've written about my experience climbing the Santa Ana Volcano and how you can visit without a guide.
2. Take a coffee plantation tour
El Salvador is a coffee region of the world, and the really do produce some amazing coffee.
I am a coffee fanatic, so I was actually very excited to come to Central America in general to taste all the amazing coffees.
The coffee of El Salvador is my second favorite in the region (Nicaragua has to be first!).
You should take a coffee plantation tour and learn about how the coffee is made and of course brew your own cup!
3. Visit the Mayan ruins of Tazumal and Joya de Cerén
So everywhere in Central America has its own batch of Mayan ruins, and El Salvador is no different.
Now, I'll be upfront and say we didn't visit the Mayan ruins. We planned too, but I'd already seen about 5 sets and the capital of the Mayan world: Tikal, and just didn't feel like seeing any more.
But, if you want Mayan ruins that are completely uncrowded (as in you could be the only ones there), then you will love the ruins in El Salvador.
They're easy to reach from Santa Ana via chicken bus, and when I did my research, I used this guys blog post to plan, so I've linked it for your convenience!
You'll see there are actually quite a few to be seen, and I think it's a great opportunity to experience some ruins with the crowds.
4. Visit the Santa Ana cathedral
If you're doing the Santa Ana volcano hike, you should stay in Santa Ana.
It's the second biggest city in El Salvador (After San Salvador), and it's actually quite cute.
There is a lovely square that's got a great pizza restaurant, and the beautiful Santa Ana cathedral!
It's definitely worth a visit if you are in the area.
5. Surf at El Tunco
El Salvador is home to some of the best surfing in the world, and it's got something for beginners, and pros.
Head to the beaches of El Tunco and El Sunzal for an amazing time surfing. It's about $20 for a lesson and day board rental.
El Tunco itself is also a backpacker hub so it's got lots of great restaurants and bars. The weekend is when this place really comes to life with fantastic parties and live music!
We stayed in a place called the Casa De Mar hotel which was right on the beachfront and had the best surf break in the area literally in front of it!
The beaches are the most touristy part of El Salvador, so if for some reason, you are really concerned about safety, then this is one of the safe places to visit in El Salvador.
Ps, I suggest El Tunco because it's where we went, but there are plenty of other beautiful beaches in El Salvador including La Libertad, Costa Del Sol and much more.
6. Visit the waterfalls of El Salvador

There are a variety of waterfalls in El Salvador that are worth visiting, and I love waterfalls, so that's why they've made it on my list of top things to do in El Salvador!
The Tamanique waterfalls are often a day trips from El tunco and can be organised via a tour, or you can rent a moped for the day and visit them yourself. It's a 30 minute hike, but you can swim in the waterfalls which makes it worth the trip.
Then there is the Seven Waterfall hike which is for those who love chasing waterfalls and hiking!
One of them is located in Juayua and the other one is in the National Park El Impossible
Juayua is the base for visiting the waterfalls and you'll literally visit seven waterfalls, all stunning, but you will be accessing some of them via rope, so just be careful!
We didn't visit waterfalls in El Salvador, because it kind of takes a lot to impress us waterfall wise nowadays (we've seen A LOT), but actually I regret not visiting some of the waterfalls in El Salvador.
This post from Champagne roads will fill you in on ALL the waterfalls in El Salvador, even the ones the guide bokos don't mentioned.
She spent 3 months in El Salvador and seen around 20, so I think it's a great resource!
Oh, and you can fly a drone legally in El Salvador, which means you're going to catch some pretty awesome shots.

If you can, rent a car and you'll get to see much more of the waterfalls and the unseen El Salvador.
7. Visit the Ruta De Flores
The Ruta de Las Flores is a winding route of about 20 miles that goes through coffee plantations and brightly colored colonial towns and colonial architecture. The five main towns on the Ruta de Las flores are Salcoatitán, Nahuizalco, Apaneca, Ataco and Juayua.
You can get buses from each place, and there are a variety of hotels and hostels along the way. If you want to see the true natural beauty of El Salvador then this is the place to be.
If you've only got time to visit one small town, then make it Juayua! It's definitely one of the best places to visit in El Salvador.
8. Go shopping in the capital
San Salvador is actually quite commercialised, and it's home to the biggest shopping mall in all of Central America.
So, if you've got some spare cash or need some new clothes, then hit the mall and shop until you drop! They also have some cool arcade shops and cinemas, so you can literally chill and have a touristy day!
One of the fun things to do in El Salvador, and if you're thinking of things to buy in El Salvador as a present, then bring coffee home!
If you want you can take a city tour of the capital too.
9. Visit the San Salvador volcano

The San Salvador volcano is located in the el boqueron national park. You can visit the "peak" by heading to the park via a 15-20 minute hike upwards.
You'll get to see a crater, which is fairly green and it's probably not the type of crater you're picturing in your mind.
But it's easy to hop in an uber to the entrance and walk up! It's got beautiful views of the city, and it's definitely one of the top things to do in San Salvador!
It's actually pretty cool and you should fly a drone to get some cool shots.
10. Explore Lake Ilopango

This is another one of the great things to do in El Salvador. Actually, this lake is more like a beach. I say that because it's got little "beaches" around it and the locals all flock there like it's the beach.
There are lots of restaurants to dine by lake and you can rent a boat and have a romantic boat ride on the lake too!
The lake is located east of San Salvador and it's a really cool place to explore for the day and you can get there and back via uber for around $8 which isn't bad!
There is also a random little waterpark by the lake too, which I think is mainly for kids, but if you've got children, then this is a pretty good place to take them.
11. Explore the colonial town of Suchitoto
This is El Salvador's equivalent to the Antugia of Guatemala, expect much smaller and much less touristy. There aren't exactly many accommodation options up in Suchitoto, so most people opt to explore the colonial town on a day trip from the capital.
Actually, they're pretty good value tours too.
But, if you wish, you can go there yourself, either by uber, or you can get the chicken bus. I would ask your hotel to guide you on what buses to get!
This area has cute churches, colorful buildings and a nice market! It's also close to another beautiful lake, so it's definitely worth visiting for a day.
12. Swim at Lake Coatepeque Caldera
So, when you hike the Santa Ana volcano, you'll see this lake from the views at the top. It's a vast lake and a beautiful place to visit, either after your hike or just on a day trip!
You can get there via chicken bus or taxi, and there are lots of lovely restaurants around the lake and you can swim, or rent some kayaks and spend the day relaxing at the lake.
13. Eat Pupusa

Pupusas are the national food of El Salvador. well maybe not the national food, but they're the most common food and you'll find people selling them on the streets everywhere!
It's basically like a round bread type thing stuffed with either cheese and beans, or mince and cheese. I've had both and they're delicious!
It's typically around 2 for $1, although I've seen 3 or 4 $1 too. If you want a quick lunch, or a quick snack, then you have to eat pupusas!
They're also really good when you want food after a night of drinking. A little lady sells them on the streets of El Tunco at like 2-3am haha
14. Visit the El Imposible National Park
Literally meaning "The impossible natural park", this already has an awesome name, so it's worth visiting!
It's a great spot for hiking and camping, and if you've got a spare night or two, you should definitely get your hands on a tent and spend on time here.
The surroundings are beautiful!
It's best to visit during the week as it's less busy.
Btw, it's steep walking, so it's not for the faint hearted.
There are 3 main trails: Cerro Leon (8 km), Los Enganches, (11km) and Piedra Sellada (8 km).
You can opt to visit with a tour, or you can make a DIY trip on your own.
It's free to camp and you can rent tents at the entrance (I think), and it's $6 to enter the park.
Transport to and from will be via chicken buses and won't cost more than $1.

15. Visit San Andrés, El Salvador
This is a pre-columbian archaeological site that's worth a visit and therefore on the list of top things to do in El Salvador.
This is one of the largest pre-Hispanic archaeological sites in the country, and it's only 45 minutes from San salvador, so it's a good day trip from San Salvador and you can use uber, or chicken buses to get there.
Or, you could rent a driver for the day to take you there amongst other sights in the area.
16. Camp at Conchagua

This is a great area of natural beauty and one Bradley and I missed out on. Actually most of the research is in Spanish on Google, so it's hard to get exact information, but this is a wonderful place to camp.
It's better to visit via car and actually some people opt to sleep in their car rather than camp, but that's up to you.
Conchagua Volcano is the only one in coastal area of El Salvador and on the viewpoint called Soul of the mountain. This is said to offer some of the most beautiful views in El Salvador.
The owner of the "viewpoint" organises a tour that costs $10 for transport to and from and entrance to the viewpoint, which isn't bad.
He is called Luis Diaz and his contact number is +503 7824 7766. You can gain more information via him!
17. Chill at the Santa Teresa hot springs
When it comes to El Salvador attractions, this should be on the list. This is actually quite an undiscovered hidden gem of El Salvador and it doesn't make it on many of the backpacking itineraries or list of things to do in El Salvador. But it should!
I love a good hot spring, and there is actually a "luxury" resort area in the part, called the Santa Teresa Park which offers you the unique opportunity to appreciate the largest Ausol in Central America, the magic pool,the trail of the lagoons, ,the romantic pool and the blue lagoon, which together make the hot springs of Santa Teresa the main tourist destination of the West of El Salvador.
These are proper beautiful hot springs, all well organised, and I REGRET NOT KNOWING ABOUT THEM!
I wish i had of went, but even when I did my initial research, this wasn't on the list of things to do in El Salvador, so if you go to El Salvador, please go and tell me what you think!
So there you have it, my guide on the top things to do in El Salvador! I hope this guide has given you some inspiration to the many amazing and different things there is to do in El Salvador.
It's truly an undiscovered place that's slowly but surely rising in popularity, so if you can, visit before it becomes overly backpackery (Not a word but I like it haha), and so you have it all to yourself (and whilst there are no drone laws!!)
On that note, be sure to check out our guide on the best travel drones.
Why visit El Salvador?
El Salvador is often overlooked by backpackers but it shouldn't be.
It's home to the stunning Santa Ana volcano, amazing waterfalls and natural beauty, and some of the best surf in the world, that's consistent all year round!
Simply scratch the surface and you'll soon discover a country with amazing places to visit, people to meet and beauty to discover.
Is El Salvador safe to visit?
Yes. I am well aware of the reputation that El Salvador has for having one of the highest homicide rates in the world. Which it does, or did.
But the people of El Salvador are actually very much aware of this reputation too. And whilst there is no denying there is violence in the country (just like there is in any country), it doesn't target tourists.
I have to say, I didn't feel uneasy for a single minute in El Salvador, and Bradley and I used chicken buses to get from place to place and it felt safe.
The people were friendly, and not once did we feel threatened.
So I can say that it's safe, or it was for us. Just take normal precautions such as don't walk around alone at night, don't get drunk and put yourself in a vulnerable position (especially at night), and don't flash the cash or expensive jewelry.
Also ,don't get involved with drugs.
Follow those rules and you will have a fuss free and wonderful experience in El Salvador!
When is the best time to visit El Salvador?
The dry season or summer of El Salvador runs between November and April, so I would say this is the best time to visit.
The wet season runs from May and October.
Bradley and I visited in February and the weather was dry and super warm. El Salvador is a very warm country and the temperature sits at around 33-35 degrees C every day.
How to get to El Salvador?
As I mentioned before, El Salvador is actually quite a small country. You could get from one end to the other in around 4-5 hours.
This means there is only one airport in the country and that's located in the capital: San Salvador.
You can get flights to San Salvador from a variety of locations, and if you've been visiting Mexico or Guatemala, you can get flights for around £60.
If you're flying from England or the USA the chances are you will have a stopover somewhere before you land in San Salvador.
If you are travelling by bus/on land, you can get to the beaches of El Salvador easily by shuttle bus from Guatemala, you can also get to the capital too.
If you want to go to Santa Ana, you will have to leave from Guatemala city, not Antigua as no direct shuttles go to Santa Ana from there.
If you're coming from the other end (Honduras or Nicaragua), you can use Tica bus to get to San Salvador!
Visa Requirements for El Salvador
El Salvador is part of the C4-4 agreement (El Salvador, Honduras, Guatemala and Nicaragua). This agreement gives tourists 90 days to travel in any of the 4 countries. NOT EACH COUNTRY. ( a common mistake)
You can request a 30 day extension, which gives you 120 days in the 4 countries.
If you are from Australia, Belgium, Lavatia, or Croatia you are required to purchase a visa card on arrival which is $10 and lasts 30 days.
You can find more information here.
How long do I need to backpack El Salvador?
Since it's such a small country, you don't need a lot of time to see everything. I would say 2 weeks is suffice, but you could take it slow and do 3, especially if you are surfing.
You could do it a lot quicker if you're only making a few stops! I know people who spent less than a week in El Salvador, but I don't think that's enough time to get to know the country and truly appreciate its beauty and check off all the top things to do in El Salvador!
Where to after El Salvador?
El Salvador is usually part of a full central america backpacking list, so depending on whether you're going north or south, it would make sense to visit Guatemala afterwards, or Nicaragua!
Both countries are amazing, and if you have time, you should definitely visit both. To date, I haven't visited Honduras as it wasn't really safe at the time, but I will return and visit it in the future- don't worry!
Hotels In El Salvador
The hotel industry in El Salvador is nowhere near as big as other countries, so for that reason, I'm going to list a hotel recommendation for each area I visited!
El Tunco: Casa De Mar ‍
Santa Ana: Pool House Hostel ‍
San Salvador: Cinco hotel B&B‍
Ruta De Flores: Casa Degraciela Hotel Boutique
The equipment we use when travelling
In case you're wondering what cameras we used for these photos.
‍Canon G7x Mark II: Brilliant little point and shoot, video recording for creating travel videos and vlogging camera. A great all-in-one when you don't want to carry lots of equipment. ‍ We carry a travel tripod to take some pictures together or get unique shots.
Memory cards: I use 64G sandisk, sometimes sandisk gold for my drone footage. ‍ Our baby mavic is high quality, worth a lot of money and worth it for the beauty it captures. There are more new drones out, but this is honestly perfect.
If you've got anything else you think I should add to my list of the top things to do in El Salvador, then please comment below.
Disclaimer: Fully research your destination prior to travel, or any products prior to purchase. We can accept no responsibility for anything you experience as a result of the information found on this website. Some posts may contain affiliate links, which means we receive a small commission for some purchases, at no additional expense to you. Read more here.
As the type 1 diabetic half of Dream Big, Travel Far, I'm passionate about encouraging fellow type 1's to travel the world and not let their diabetes hold them back. I'm proud to now be a full-time digital nomad. Meaning I live my life working and travelling all over the world and am here to help you achieve your dreams as well in any way I can.
What are the best places to visit in el salvador
Planning a trip to El Salvador? This is your guide to visit the most beautiful places in the country. El Salvador may be a small nation but it is rich in both culture and geography. This stunning 'must-visit' destination sits in the heart of Central America on the Pacific Ocean.
El Salvador boasts incredible national parks, long stretches of breathtaking beaches, enchanting waterfalls, marvellous lakes, mountainous areas with picturesque views, a plethora of inland attractions like the vast plains of coffee plantations and of course volcanos.
All the El Salvador tourist attractions listed are based on my own experiences traveling in El Salvador. Salva the owner of the tour agency, Tunco Life guided me around and showed the best his country had to offer. Have a look at the Tunco Life website for more inspiration about traveling to El Salvador.
Thanks to its majestic and diverse landscapes, El Salvador has become a melting pot for tourists from different parts of the globe who wish to get away and explore the unknown. For wanderlusters looking for the perfect escape away from all the noise and pollution, El Salvador would be a great unspoilt destination off the beaten path in Central America.
Here is a little recap video of some of my adventures in El Salvador.
Stay connected when traveling to El Salvador. Here is a guide to buying a sim card in El Salvador for tourists.
Amongst a long list of possible tourist destinations to visit in El Salvador, here are 19 of the most beautiful and famous places for anyone interested in exploring this side of Central America.
More Related Articles
1. El Tunco – Surf Village
Undoubtedly one of the most famous places to visit in El Salvador and that for a little surf town. El Tunco is all about surfing and thousands of surf fanatics flock to the El Salvador coast to show off their skills.
El Tunco is always listed among the best things to do in El Salvador, but even if you are not into surfing you don't want to miss this place when visiting El Salvador.
El Tunco is located just 45 minutes south of the capital San Salvador on the coast near to Libertat. It feels like a mix of the uncomplicated backpacker vibe of Southeast Asia mixed with a Latin vibe. The village itself is pretty small, but there are restaurants, bars, backpacker hotels and souvenir shops everywhere.
Try renting a scooter to go around the coast to discover hidden gems, restaurants with endless ocean views, fancy hotels, lovely restaurants, beach parties, waterfalls and more. Also visiting the boulevard and the fish market in Libertat are cool things to do in El Tunco. Another lovely little town on the coast of Libertat is El Zonte, similar to El Tunco, but much less crowded.
On my trip to El Salvador I made El Tunco and Libertat my base for a couple days from where I visited some of the most beautiful places to visit in El Salvador.
Where to stay in El Tunco
If you are traveling El Salvador on a budget I recommend Hotel Mopelia. It has affordable private rooms as well as dorm rooms, fast WiFi, a swimming pool and a lively bar with more than 50 different craft beers from around the world.
If you are looking for a great mid range hotel then head over to the town of El Zonte and stay at the Palo Verde Hotel. A lovely and quiet boutique hotel with Bali vibes.
If you looking to splurge I can recommend the Acantilados luxury hotel with an amazing infinity pool looking over the pacific ocean.
2. Mizata – Hidden Gem Coastal Town
We stay on the Pacific coast for our next El Salvador tourist attraction: Mizata. Just like El Tunco a sleepy coastal town catered towards surfers. But when you think El Tunco was too touristy then head to Mizata.
There is not much going on in Mizata, but this is where you find the ultimate El Salvador holiday feeling. Very laid-back, off the beaten path and the ultimate place to chill on the beach in El Salvador.
The surf breaks in Mizata is what most people come for, but there are also organized pool parties in weekends and there is a cool young crowd that gathers here. Mizata is located about 45 minutes East of El Tunco on the way to the Ruta de las Flores, another famous thing to do in El Salvador.
Where to stay in Mizata
One of my favorite places to go in El Salvador is Nawi Beach House. This hotel is located directly on the beach and has an incredible laid-back vibe. Some rooms face the ocean and have porches. Highlight of the hotel is the big infinity pool with attached beach bar. Nawi Beach House organizes pool parties every month.
3. Suchitoto – Colonial town
Consider starting your trip to El Salvador by exploring this cool area and if possible spend a day or two there and combine it with another amazing places to visit in El Salvador: Lake Suchitlan.
Suchitoto is a historical sleepy yet colorful town with picturesque views of the mountainous area around Lago Suchitlán. The little municipality has great colonial architecture and marvellous historic landmarks, but it is also a great place to go for outdoor activities.
This colonial town still has arty-crafty cobblestone streets and adobe homes. If you're looking to learn some history you should visit the 18th century Santa Lucia Church. If art is what you're after, make a point of visiting the Centro Arte para la Paz which is a museum and convent.
This little charming town has very friendly and welcoming locals. Aside from its old town vibe and laid-back ambiance, you should try to do a Indigo Art (Arte Añil) workshop. You will learn how to use natural colors and create your own colorful t-shirt. You can find the Arte Añil workshop right on the corner of the main square opposite the Tourist Office.
Where to stay in Suchitoto
I can recommend you Casa 1800 Suchitoto with the most amazing views over Lake Suchitlan.
The attached restaurant serves delicious food. This colonial boutique hotel is one of my secret El Salvador travel tips. Great place for lunch.
4. Lake Suchitlán – the largest lake in El Salvador
Only a stone's throw away from Suchitoto you can find the largest (man-made) lake in El Salvador. The lake was created after the construction of the Cerron Grande dam in 1976.
The most popular thing to do in Lake Suchitlan is of course a boat ride across the lake. Visitors can also see wildlife in the surrounding areas like sloths, monkeys, iguanas. Bird watching is also very popular when visiting Lake Suchitlan. If you are looking for more active tours in Lake Suchitlan then try kayaking.
You can arrange a boat ride yourself by walking down from Suchitoto to Puerto Touristico San Juan and ask one of the local fishermen to take you around. Bring some food, cold beers and I am sure you have a great day out on the lake.
Not far away from Lake Suchitlan is the 13 meter (39 ft) Los Tercios Waterfall for anyone seeking a dose of the outdoors. About 2.5 miles down the road from the waterfall are the hot springs of Agua Calienter that are rich in natural beauty.
If you still have some time left, venture a little further away and explore the iconic Guazapa volcano. Here you can also learn much more about El Salvador's civil war history. When visiting Lake Suchitlan I recommend you booking a hotel in Suchitoto.
4. San Salvador Historic Center
San Salvador is not only the capital but also the economic, cultural and political center of El Salvador.
The infrastructure is still haphazard even though it's been under repairs. This may be attributed to scars from earthquakes and previous wars. Definitely not all of the areas in San Salvador are worth visiting, but the historic center surely is a tourist attraction worth adding to your El Salvador things to do list.
There's an easy-going atmosphere in this densely populated city and tourists are often shocked to find laid-back locals and a relatively slow pace to the city. The historic center has a captivating appearance in one magisterial metropolis – a blend of colonial structures and 21st-century modern architecture.
Some of the best places to visit in San Salvador are: the iconic National Palace, National Theater, National Cathedral, Monumento al Divino Salvador del Mundo, El Calvario Church.
The Iglesia El Rosario is one of the most remarkable places to go. Ugly from the outside, impressive from the inside.
Additionally, the historic district has amazing plazas like the Gerardo Barrios Plaza, Liberty Plaza, and Plaza Francisco Morazan.
Is it safe to visit San Salvador? Well let me tell you that I launched my drone right in front of the cathedral on the main square. I found it completely safe and locals were super friendly.
Despite being a majestic metropolis, you will only be a few hours away from dignified natural beauty this country has to offer. This makes San Salvador also a great base when exploring any tourist destination around the country. There are gorgeous volcanoes, stunning crater lakes, and parks just around the corner.
Where to stay in San Salvador
Hotels in San Salvador are not really cheap, but you can find some good ones for about $50 per night and up. Best area to stay is in and around San Benito where the nightlife, restaurants, etc. are located.
I can recommend you Hotel Villa Serena San Benito. Very simple, but affordable compared to other hotels and in a good location.
Are you ready to splurge then look at these 5 star hotels in San Salvador: Barceló, Real Intercontinental or the Sheraton Presidente.
5. Santa Ana Volcano – Popular El Salvador Activity
Are you looking for outdoor activities on your El Salvador trip? If the answer is yes then you need to visit Cerro Verde National Park and hike up to the rim of the highest volcano in El Salvador: Santa Ana.
Undoubtedly one of the best places to see in El Salvador is the green crater lakes of the Santa Ana Volcano and to get there you will need to hike up for about 1,5 hour from the Parque Nacional Cerro Verde entrance.
Santa Ana is the highest volcano in El Salvador at 2,381 metres (7,812 ft) above sea level, but don't worry everyone can do this. It does not matter if you do it in 45 minutes or 2 hours. The hike first goes uphill through the forest and then follows a steeper rocky part. The last bit is a little more flat until you reach the crater rim.
You can do the Santa Ana volcano hike by yourself but you must be accompanied by a guide. The entrance fee is $6 and the hike starts at around 1,850 meters (6.070 ft). Hike can be appointed at the entrance gate. I had to wait a little for the group to depart, but after 10 minutes everyone chooses their own pace and never saw my group anymore.
There is a parking spot if you drive up to the Cerro Verde National Park. There is also a bus stop if you like to use public transport. You can visit the Santa Ana volcano easily from San Salvador (1 hour) El Tunco, Libertat (1 hour 15 minutes) or from the nearby city called Santa Ana
6. Cerro Verde National Park – Hikes with breathtaking views
The above mentioned Santa Ana Volcano is located in the Cerro Verde National Park, but there is more to Cerro Verde National Park than the spectacular Santa Ana volcano.
In fact there are 2 more volcanoes: Izalco and Cerro Verde. This amazing place to visit in El Salvador is also called Los Volcanos National Park.
These volcanoes in the Cerro Verde National Park are home to some brilliant flora and fauna and tourists also enjoy various activities such as guided bird-watching, horseback riding, numerous walking trails and viewing platforms with views over the Santa Ana and the Izalco volcanos. But also over the beautiful Lake Coatepeque and Ruta de las Flores.
The Cerro Verde volcano is generally considered to be the most popular and this is why the park is named after it. It's more of a mountain that boasts of one of the country's few cloud forests as it's covered with dense vegetation.
The volcanoes have a long history of eruptions. Izalco was once known as the "Lighthouse of the Pacific" due to its 200-straight years of eruptions until the 1960s. Santa Ana is the most active of them all, with steam constantly rising from one of its craters – sulfurous lagoons.
7. City of Santa Ana – Historical city vibes
This is the second-largest city and a top tourist destination in El Salvador. It offers tourists an urban appeal with a tranquil environment.
Santa Ana's early 20th-century neo-Gothic cathedral, elaborately decorated theatre, and picturesque main square get lots of tourists. The aforementioned theatre is called Teatro de Santa Ana and the main square is known as Parque Libertad. Sometimes visitors can enjoy a live performance at the theatre – this would be a great experience for art lovers.
Lastly, the City of Santa Ana is an ideal location to stay in and take day trips to explore various tourist spots around the country. Some great locations that you can venture to outside the city include scenic Lake Coatepeque, Ruta de las Flores, Chalchuapa archeological site and of course the Cerro Verde National Park.
Any coffee lovers in the house? Santa Ana, being home to the biggest coffee industry has so much to offer you. While here, don't forget to visit downtown Santa Ana and enjoy the gastronomy and sample local brews as you do some shopping. Visiting a coffee plantation is one of the best things to do in El Salvador.
8. Joya de Ceren – UNESCO World Heritage Site
Joya de Ceren is an extraordinarily well preserved Mayan village. The village was abandoned in a rush in 640 AD as the people who once lived there were fleeing from an eruption of Laguna de Caldera.
Joya de Ceren boasts of a rich cultural heritage and has stunning landmarks. It is the only UNESCO World Heritage site in El Salvador.
This paradise of breathtaking natural wonders was buried in volcanic ash. As a result, the city was left hidden but intact. The town was discovered much later – in the year 1976.
9. La Palma – Backpackers favorite
Your trip to El Salvador wouldn't be complete without visiting this quaint mountain village. La Palma is located in the Chalatenango department of the country. It boasts a gorgeous and natural landscape as well as a vibrant art scene. As you walk through the city you'll take note of the fascinating graffiti and murals on the walls.
La Palma is famous for being the town where the celebrated artist – Fernando Llort – taught. He used bright colors, childish images, and religious themes to capture the hearts of the El Salvadorans.
There are numerous galleries and art workshops where tourists can pass their time as they soak in the town's beautiful artistic heritage. Today, many of the town's residents make a living by practicing his artistic style.
Thanks to its mountainous topography, visitors can enjoy picturesque views on the scenic hiking routes around La Palma that are safe for tourists.
This town is pretty close to the Honduran border so many visitors choose to stay here for convenience when on a trip around Central America. La Palma is a great place to visit in El Salvador for backpackers.
From the wall paintings and town murals to workshops, old-fashioned Llort-inspired souvenirs, and the mosaic Central Park, a stop at La Palma is definitely worth it, especially for art lovers.
10. Tazumal – Archeological site
Tazumal is a cluster of unusual step pyramids that was established around 400 AD. The highest of these pyramids (and the largest in the country) reaches up to a height of 23 meters (75 ft). Its self-governing status lasted until Spanish forces moved into El Salvador in the 1520s, after which the local people were defeated and exploited.
The Stanley H. Boggs Museum displays artefacts that were uncovered during the excavation and is a fascinating place to go. Visiting this on-site museum gives you a glimpse of Tazumal's past.
Some of the artefacts displayed here include pottery, statues, and incense burners.
One of the most notable items in the museum is the Stone of Victories statue. This artefact provides rare evidence of a connection between modern-day El Salvador and what is now Veracruz, Mexico.
11. Juayua – Ruta de las Flores
This town is located on the western side of the country in the hilly countryside. It's perched in and between the hills of the country and tourists can expect to enjoy picturesque views and a cool breeze.
Juayua offers a plethora of natural attractions. The small town of Juayua is part of the astonishing La Ruta de Las Flores (Flower route), a very famous tourist attraction in El Salvador. I promise this route is going to captivate your heart.
From Juayua you can hop on the route of the Seven Waterfalls as well and visit several beautiful waterfalls. One of the best places to visit in Juayua is the Los Chorros de La Calera waterfall.
Thanks to its gastronomy which you can taste daily, this town is a paradise for foodies. You shouldn't miss the weekend food festival – the Gastronomica Fair – where tourists go on a palatable culinary adventure.
Additionally, the area produces some of the best coffee beans in the country. Sample this in Juayua.
Lastly, Juayua is also well-known for the magnificent murals painted by local artists that can be found all over the town.
Where to stay in Ruta de las Flores
If you decide to explore the Ruta de las Flores and its many cool things to do and places to visit I recommend you finding a base for 2 or 3 nights. There are many hidden gems around these mountains villages and accommodation is affordable.
A highly recommended Ruta de las Flores hotel is Hotel Juayua. Get yourself a room with a view and enjoy absolutely breathtaking views over the volcanos of El Salvador all the way to the ocean.
Hotel Juayua has a swimming pool as well and we are talking about $50 per night only. Hotel Juayua also offers Temazcal ceremonies in their own sweat iglo.
12. Sonsonate – Ruta de las Flores
Make sure that the majestic city of Sonsonate is on your El Salvador itinerary. Sonsonate is also located on the Ruta de las Flores.
Sonsonate features a gorgeous landscape with vast plain lands, charming old-world neighborhoods, and a tranquil ambiance all through the city. Visitors here get to enjoy the most enchanting views.
While in Sonsonate, don't miss out on learning the history of the city and check out its train and transport heritage in Railway Museum Plaza. If you have some extra time on your hands, pass by the Sonsonate Cathedral and say a prayer before embarking on an exciting adventure to Parque Aquatico Escudo.
13. Laguna Verde – Mountain Lake
A small lake located off the beaten path on the Ruta de las Flores. Laguna Verde is hidden away up in the mountains. The adventure of visiting Laguna Verde already starts in Quezalapa where you can rent dirt bikes or buggies.
Buggy tours are guided and lead you through coffee plantations and through local villages for about 20 minutes until you reach Laguna Verde. Unfortunately swimming is not allowed in Laguna Verde, but there is a little boat that can take you out.
You can also rent mountain bikes and bike around the laguna and the surroundings before you hop back in your buggy and drive back to Quezalapa. I joined one of the tours of Apaneca Adventure Tours and I would highly recommend them to you.
14. Cafe Albania – Adrenaline Park
Another amazing place to visit in El Salvador and located on the Ruta de las Flores is a small little adventure park. Cafe Albania sounds like a coffee place or may be a coffee plantation, but instead we are talking about zip lining, a swing and more.
Cafe Albania is an adrenaline park and one of the coolest things to do in El Salvador. There are three zip lines, a free-fall swing, a maze and an elevated bike track. The views of the surrounding are pretty spectacular up here.
If you are not into any of these adventures you can enjoy a drink and a meal with a view in their restaurant overlooking the valley. Cafe Albania is definitely one of the best places to visit in El Salvador for cool Instagram photos.
15. Nahuizalco and Cascada la Golondrinera – Indigenous heritage
Also on the Ruta de las Flores you can find the village of Nahuizalco, one of the Pueblos Vivos in El Salvador. Pueblos Vivos means lively villages in English and basically is a designated tourist destination in El Salvador by the government.
It is a cute little town with a main square, a cathedral, coffee places, live music and souvenir shops. A typical laid-back touristy town in the mountains. Nahuizalco is where you will find most indigenous people of El Salvador.
The Museo Comunitario Nahuat Pipil is a must visit when traveling to Nahuizalco. It will tell you all about the dark past of this hill station and the massacre that occurred here in 1932, when around 20.000 indigenous people where killed in 1 month.
The entrance to the museum is free and visiting only takes you about 10 minutes, but be prepared for a heavy story.
One of the best things to do in Nahuizalco is visiting the nearby Cascada la Golondrinera. This hidden waterfall is one of my best kept El Salvador travel tips. Hidden away from mass tourism, even my guide had never been there. Tours to the Golondrinera waterfalls are hard to find, but where there is a will there is a way.
You start a short hike at a local village nearby guided by a local. The hike follows a path down to the river which you will be crossing until you hit a small narrow canyon. Here you will enter the river and walk through the canyon for about 10 minutes until you hit the hidden Cascada la Golondrinera.
A secret but beautiful place to visit in El Salvador! Don't miss out on this one.
16. San Miguel – 3th biggest city
This is El Salvador's third largest and most populated city and is located on the eastern side of the country. Despite not being very well developed, it's a popular tourist destination in El Salvador.
This gorgeous city hugs the country's small eastern coast, offering close proximity to several beach towns with some of Central America's best surf. The San Miguel coastal locale is a major center of trade that has some of the country's high-quality seafood.
In November, the town hosts a fun-filled festival – the San Miguel Carnival – that's one for the books and among the best things to do in El Salvador in November. The festival is full of color, lights, fantastic food, and thrilling rides.
Don't forget to wear light clothes as this is the hottest destination in the country especially during summer.
There are a bunch of outdoor activities available around the city such as hiking along the highly active San Miguel Volcano and the nearby San Vincente volcano that has some of the country's most challenging trail-less hikes. Be ready to enjoy the breathtaking views from the peaks of these volcanos.
Its historical downtown offers some noteworthy landmarks such as the 19th-century Cathedral and Francisco Gavidia Theatre to the San Miguel Market and the bustling Avenida Roosevelt. This is one of the best places to go in El Salvador for nightlife.
17. El Mozote – Dark history
This fascinating village is located in the Morazán department. Historians are fond of exploring this village with a grim history. This is where the El Mozote massacre took place where about one thousand civilians were killed by the US Government-funded army called the Atlacatl Battalion.
Monument De La Paz La Reconciliación has now become a symbol of that tragic period and the dark side of the history of El Salvador.
If you're visiting El Mozote for adventure, you'll be spoilt for choice as there are numerous attractions. Some beautiful places to visit are the waterfalls of: Llano del Muerto, Cascadas las Pilas, and Cascada la Olamina.
18. Ruta de Paz – Civil War History
The name "Ruta de Paz" translates to "Path of Peace." This is a popular tourist route that winds through the area hit hardest by the civil war. The path is located in the Morazán department which is the former nucleus of the guerrillas during the war.
Tourists encounter beautiful mountains and quaint colonial towns with three main stops along the route. The stops are at Perquin, Arambala, and San Fernando.
Perquin is the most popular among these stops and even has accommodation for tourists. If you're into sight-seeing, city walks, and getting to know the culture and history of El Salvador, then Perquin is definitely adding to your list of places to go in El Salvador.
This delightful little municipality also has a fair share of pleasant natural wonders that make it an ideal destination for nature lovers and adventurous thrill-seekers.
Ruta de Paz can best be visited on a day trip from either El Mozote or San Miguel.
19. Conchagua Volcano – Ultimate adventure
Last but not least the Conchagua Volcano all the way in the most southeastern point of the country. If you hike up to the top you will be rewarded with one of the best views imaginable. Conchagua Volcano surely deserves a spot on this list of best places to visit in El Salvador.
Unfortunately due to weather conditions I was not able to visit myself, but it has been on my list for years. Camping on top of Conchagua overlooking the Gulf of Fonseca that borders Nicaragua, Honduras and El Salvador.
Waking up with sunrise views of the islands of Conchaguita, Meanguera, Zacatillo and Tiger Island will be an unforgettable El Salvador travel experience.
Is it safe to travel to El Salvador?
For most people, the idea of visiting El Salvador seems a bit questionable. You can't blame them for thinking that El Salvador is unsafe for tourists as the media has put this country in a really bad position.
El Salvador doesn't rank amongst the world's safest countries but it neither is the "crime-filled" state that the media paints it to be. As a matter of fact, El Salvador is very safe for tourists in 2022 and that is based on my own experiences.
I sincerely invite you to watch my series of Instagram stories in my highlights. You will see me road tripping through El Salvador without any issues.
Despite previously having a reputation as an unsafe country, El Salvador is now one of Central America's safest countries to visit. The country's distasteful reputation has changed rapidly over the recent years and more and more tourists are discovering this up-and-coming travel destination.
Things to know when traveling to El Salvador?
Apart from its gorgeous natural wonders, El Salvador has super friendly and very hospitable people. The infrastructure is also pretty good so getting around is easy. It's easy to navigate through the majority of the country via a series of the inner city and national bus routes. If you're planning to venture outside the city, I recommend you to rent a car. It is the easiest way to get to the best places to see in El Salvador.
The country has a predominant tropical climate. The best time to visit El Salvador is from November through March. This is the driest time and you'll avoid the worst heat of April before the rains start in May and last till October.
There are numerous local markets and giant shopping malls where visitors can find whatever it is that they want to buy in El Salvador. The dining options are also quite varied. One famous delicacy found in El Salvador is pupusas. These are classic tortillas stuffed with a mixture of cheese, minced meat, spicy sauce, and a variety of vegetables (carrots and cabbages are the most commonly used.) Other foods include rice, beans, pork, chicken, and lots of seafood at the coast.
Expect that your stay in this pretty country will exceed your expectations and will help you break all the misconceptions you have.
My experiences traveling to El Salvador
As you have seen, El Salvador condenses so many brilliant places within its borders. With its civil war over two decades ago, tourists from all works of life are now discovering the array of tourist attractions in El Salvador.
I arrived by bus from Tegucigalpa, Honduras. I first spent some time in the capital San Salvador before I moved on to the Pacific Coast were I found it hard to leave. As said in the above explore the villages in Libertat and find your favorite one.
The Ruta de las Flores I explored by car for a couple days and enjoyed the tranquil temperatures and amazing adventures in the rolling green hills. Never did I feel unsafe or uncomfortable on my trip to El Salvador.
My El Salvador travel tips in short: eat Pupasas, chase waterfalls, conquer big waves, enjoy the sunsets, sip coffee, climb volcanos and meet the friendly local people.
I hope all the above tips for traveling to El Salvador were helpful. Let me know if you have any additional questions, please leave me a comment below and I am more than happy to help answering your questions.
If you decide to travel to El Salvador after reading this article it would sincerely make me happy as I think the country sincerely deserves it and having such a bad image of something that it is not anymore needs to change. In case you are wondering where to find out more about me and my road to visit every country in the world then check my Instagram Page @traveltomtom.
Top 18 Best El Salvador Tourist Attractions you must Visit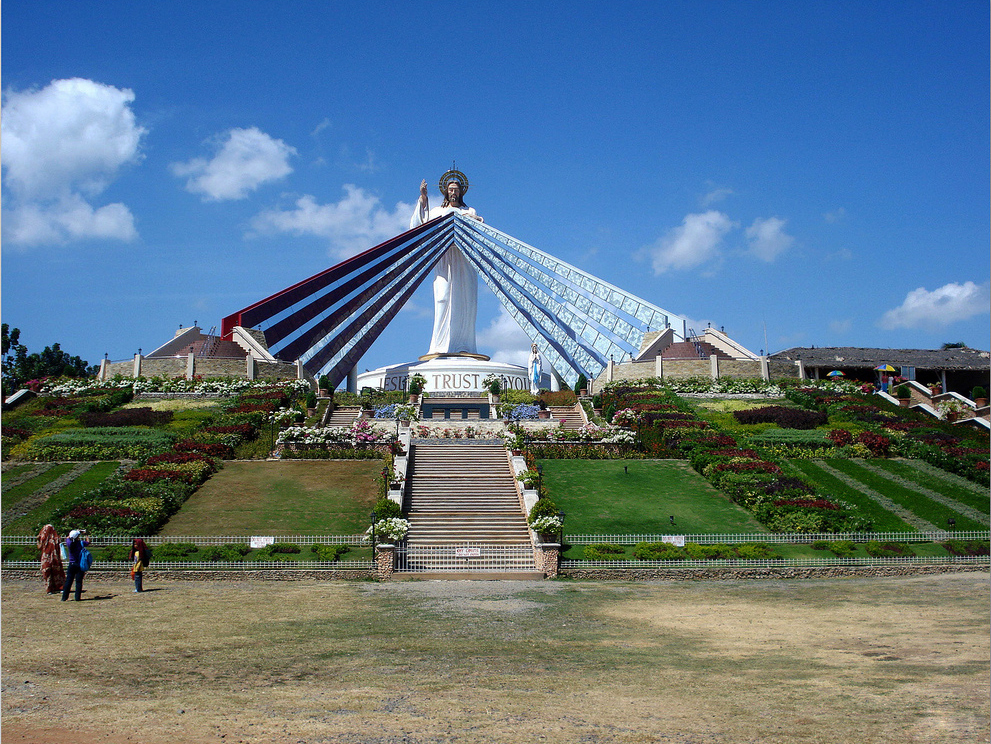 Traveling is a hobby of many people. They love exploring new countries and areas and are fans of their beauty. Everyone knows that the bigger the country is, the more you can travel in it. But it is also a fact that small countries give you colorful and rich traveling. So if you are looking for a small and beautiful country where you can enjoy traveling, El Salvador is the answer. El Salvador is a small country located in the western part of Central America. When you visit any El Salvador tourist attractions, the views will amaze you, and you will fall in love with it.
Apart from history, this country has a lot of natural beauties. These are in the forms of the volcano, volcanic terrain, lakes, seacoast, and more. El Salvador is a bit behind from its famous neighbors, CostaRica, and Panama. But what visitors don't realize is that El Salvador is a small country. It has a large collection of national parks and historical sites.
There are many reasons to visit El Salvador. It has fantastic beaches where you can spend your evening after a tiring day. Other than that, there are archeological sites filled with mysteries and historical stories. You can also perform many outdoor activities, including hiking and climbing stunning views. El Salvador offers travelers a huge variety of foods, which will make you want to travel to El Salvador.
Some Facts About El Salvador
You will find plenty of crafters and artists. They make jugs, bowls, and plates so you can decorate your home after a vacation to El Salvador. And when you arrive at
El Salvador is most famous for its warm welcome for tourists. There are many travel guides to guide you to visit every part of El Salvador without your time.
Despite retaining its dated reputation for being an unsafe country. But now El Salvador is one of Central America's safest countries to visit. You should also keep in mind that crime happens anywhere. Even if you are visiting El Salvador, you have to stay alert. To know more about the tourist attraction in El Salvador, keep reading.
Top 18 Best El Salvador Tourist Attractions You must Visit:
1. San Salvador
The first place that comes in our list of the best El Salvador tourist attractions is San Salvador. San Salvador is one of the most famous El Salvador cities. It is the capital city of El Salvador and is in the central plateau region. It is also the second-largest city in Central America. Despite the colossal size, many visitors appreciate this place. This is because of its easy-going atmosphere.
San Salvador has some unique aspects, even if its country's largest metropolis visitors are a few minutes away from the city's inspiring natural beauty. From amazing volcanoes and stunning crater lakes to the best parks in the country.
2. Tazumal
Tazumal is also among the most popular El Salvador tourist attractions. It is the most famous Mayan ruin in El Salvador. And the estimation done by the archeologist suggests that this place dates back to 5000BC. But people left the place during AD 1200. The architectural complex faced expensive restoration and evacuation during the 1940s and 50s. But there are still many ruins that have not undergone evacuation yet.
Many believe that Tazumal is an important center of trade. And the language in the K'iche means pyramid, where they would burn the victims. You can explore this vast site and get to learn more about the history of the Maya civilization. This is possible through an onsite museum.
3. Suchitoto
The next place that comes in our list of the best El Salvador tourist attractions is Suchitoto. Suchitoto is 50km northeast of the capital city. This tourist destination is a formal colonial city and is a current cultural hub of the country. Food festivals and Arts occur all the time. The streets usually have a lot of visitors around the country and beyond. You can also enjoy a stroll on this city's cobblestone streets to have a fantastic and amazing view. With well-preserved Spanish colonial buildings and hike around the area to find waterfalls and caves.
This city is in a bird migration zone. The country's civil war that was from 1980-1992 caused damage to this city. But now it has turned into a great mountain getaway for all the tourists.
4. Ruta De Las Flores
Ruta de la Flores is among the most visited El Salvador tourist attractions. It is a trail that leads the visitors through the most beautiful villages of El Salvador. It is popular for the wildflowers that grow along the road, and it looks best when it's winters. The travel route starts from Sonsonate through Juayua, Ataco, for around 40km. And along the trail, you will see a lot of the culture and history of the area. From all Spanish colonial buildings to all the famous local food options. Everything has something special. The area has stunning views and weekend markets. Here you can get souvenirs for your family or friends.
While traveling, the travelers will find an amazing waterfall, towering churches, landscapes. You can visit the place by driving a car. It will give you much more control over where you want to stop. You can also trial and can also travel by bus.
5. The Cerro El Pital
The Pital Hill comes with many nature and adventure destinations, making it one of the best El Salvador tourist attractions. This captures the tourist attraction in El Salvador. This is something you will not want to miss. This is the most mountainous and elevated place in El Salvador. The hills are one of the most important in the department of Chalatenango. They have more elevation of more than 2,700 meters above sea level. This is the best place to visit for tourists who are winter lovers. And that's because the temperature reaches 10-degree Celsius at night.
Many tourists consider this place as one of the best places to go camping in El Salvador. It also has a huge variety of hotels. And the most amazing part of all is that they have a lot of camping areas. Most of them offer hikes to the surroundings such as the Zumpal river, vegetables, and fruit crops. If you are a lover of nature, photography, then this is the best place to visit in El Salvador.
6. El Tunco Beach
El Salvador is very famous for its beautiful beaches. Each year many tourists chose El Salvador as a destination for surfing because of the best waves. There are many beaches in the country. And they all are wonderful, but El Tunco Beach is the most visited beach. The name of this beach is "El Tunco" because of the rock formation on the shore of the place. It is quite like the shape of a pig in El Salvador.
Besides having these beautiful and a huge variety of beaches and strange rock formations. It also has a variety of hotels of all sorts of prices, restaurants, bars and also surf lessons here. El Salvador is an extraordinary country. It is full of amazing culture, adventure, surfing, and more. It assures you that you will have beautiful memories after visiting this famous place in El Salvador.
7. Montecristo National Park
Montecristo National Park is a national park that is full of high peaks and low valleys, and a dense canopy. This makes it one of the most visited El Salvador tourist attractions. The laurel trees and cloud forest of oaks can grow up to almost 30m tall. And mushrooms, mosses, and lichens grow all over the forest floor. You can also take a tour through the park to experience the beauty of a natural rainforest.
Most visitors will see rare animals like spiders, monkeys, pumas, coyotes, and agoutis. But the most common ones are squirrels, porcupines, black shrew mice, and white-tailed deer. There are 300 bird species, including green toucans, white-faced quails, and quetzals. All these are only in the Montecristo National park.
8. Puerto del Diablo
Puerto del Diablo is popular for having a dark past featuring death and horror. This makes the tourist keep visiting this place again and again. Puerto del Diablo is not only among the most visited El Salvador tourist attractions, but it is also one of the creepiest. The striking of this place is 'Devil Door'. The rock formation comprises two tall boulders. This forms a window looking out at El Salvador's lush landscape. A pathway leads you up to the viewpoint where you will see the indigenous town Panchimalco from there.
You can also view the lake IloPango on the left side and the twin-peaked San Vicente volcano straight ahead. There are almost more than 60 established rock climbing routes in these areas. They also have adventurous activities like Zip lining, caving, canopy tours, and rappelling.
9. Coatepeque Caldera
This volcanic caldera came into being tens of thousands of years ago. Lake Coatepeque is one of the largest lakes in the country. It has clean, blue water that reaches into a depth of 120m. Plus it also has very steep mountainous slopes in the surroundings. The amazing attractions in Coatepeque Caldera make it one of the best tourist attractions in El Salvador.
There's also a highway which is on the ridge of the crater. It gives onlookers incredible panoramic views. The visitors can get up close and personal with the lake by taking a boat onto the water. The beach houses which are around the shore of the lake are popular weekend getaways.
10. Santa Ana
Santa Ana is a place for those looking for a bit of a mix between San Salvador's modern city life ten Santa Ana is the best choice. It is one of the most popular El Salvador attractions so far. It is also the second-largest city in El Salvador. You can spend the days here in happiness as the streets are very peaceful. Also, this city has a lot of museums which attract the tourist's attention.
There are also fantastic bars and restaurants in Santa Ana. So you can flavor all the famous food in this country. You can also find the Santa Ana Volcano, which is the highest volcano in El Salvador. Plus a lot of other lush green mountains.
There's a zoo in Santa Ana located on 20 acres at Prentice park with plants and animals. This zoo includes fascinating rides and attractions. There are also many interesting animals for tourists to see including Howler monkeys, green iguanas, white-faced saki monkeys, giant anteaters, and birds.
11. The Ancient Ruins Of Joya de Ceren
Among so many places in El Salvador, Joya de Ceren is worth a visit. The ruins of Joya de Ceran are in the liberation department of El Salvador. They are also known as 'Pompeii of America.' This habitat is more than 3000 years old. The Mayan people were living here under threat from the local volcano. But in the end, they had to evacuate this place because of the rising fear of volcanoes. This makes Joya de Ceren one of the most historical El Salvador tourist attractions.
This city went under volcanic ash only to be safer much later. But now this has become a tourist spot for tourists who love the mysterious history of this place.
12. Cerro Verde National Park
It is a popular belief that this park was named after the volcano Cerro Verde. It contains three different volcanoes. The other two volcanoes are Santa Ana, Izalco. Verde is the most popular. And one of the main reasons for its popularity is its magnificent peaks and cloud forest. This gives an incredible view of the countryside. It's a great tourist attraction for tourists who love discovering, making it one of the best El Salvador tourist attractions.
Cerro Verde has a beautiful park. And awesome viewpoints from which you view the majestic volcanoes and the park is an excellent place for bird watching, outdoor games, walking on the trails and due to the frequent rains, constant mist and high humidity the area is always greener so you enjoy the healthy air.
13. El Zonte Beach
The next place that comes in our list of the best El Salvador tourist attractions is the El Zonte Beach. The humble little hippie beach town in EL Zonte is in the south of San Salvador. The beach is massive boulders, and the waves on the beach are trashy. It is not ideal for swimming in the water, but it's better for experienced surfers.
This is a perfect place for tourists to enjoy their day. And that's because of the cheap and rustic hotels, cheap food, and beverages. All these attract tourists to have a visit.
14. Costo del Sol
This area is popular for a reason, which is that it's gorgeous. And popular means it's sparsely populated and has a very beautiful and amazing beach view. That's why Costo del Sol is among the most popular El Salvador tourist attractions.
This area also has a theme park named Atlantis Water Park. It has some lush jungle and exotic wildlife in its surroundings. It's definitely worth a visit. You can also ride many rides and coasters here, which is amazing if you are on vacation with your kids.
15. Pelourinho
Next up in our list of the best El Salvador tourist attractions comes Pelourinho. Pelourinho is a tourist spot that was the governmental and residential center. But that's when the city was the capital of the colony of Brazil. This beautiful city is the finest ensemble of the 17 and 18 centrum buildings in Latin America.
It is best for tourists who want to have more knowledge of the historical matter of Pelourinho. You can see the colorful buildings which attract the tourists a lot.
16. Playa El Esternón beach
Playa El Esteron beach is a beautiful beach and is as popular as other beaches in El Salvador. The surf is gentle, and the beach is always quiet because the area is not filled with much crowd. If you want to have a peaceful and good day with your friends or alone you can visit this beach. The Playa El Esteron beach is among the most popular beaches when we talk about El Salvador tourist attractions.
The food at Playa El Esternon beach is quite amazing. Tourists love visiting this spot because of the food there. There are so many varieties including seafood such as calamari, shrimp, clam, crab, lobster, fried stuffed fish, shrimp cooked in butter, these are the most authentic food you will ever find in El Salvador.
17. Playa El Sunzal Beach
This beach is located around La Liberated, tranquil El Salvador Beach, which is quite striking, with beautiful black glittering sand. Tourists who love swimming or surfing this beach has shops, swimsuit stores and so much more. And it's the best place for tourists who surf.
There are also many hotels available at Playa El Sunzal Beach. There is nothing like waking up to the sound of huge waves and the sea air floating into your bedroom. These are one of the best hotels in El Sunzal beach Casa de Mar Hotel And Villa, Kayu Hotel, Hotel, and Bar La Guitarra, Los Almendros El Sunzal. They provide you all the facilities with the best services.
18. Playa El Majahual
This is a busy village of El Majahual, which is a top El Salvador backpacker destination. This beach is one of the cleanest beaches because its sand is really smooth, and the water is also quite clear, which attracts the tourist to visit this spot.
This village is very famous for restaurants here because they have delightful and tasty varieties of food which will leave the tourists shocked. Here are the top 5 restaurants famous for their delicious food El Majahaul, Rancho pacifico Azul, Rancho Benitez, Rock, and Roe Fish Shop. Tourists can go here and enjoy all types of food they crave for.
El Majahaul beach is one of the most visited beaches. It's an excellent tropical beach to visit and relax with your family and friends and this beach is mostly crowded. The shores are filled with stores made out of palm trees and woods selling hand made souvenirs.
Conclusion
So these are 18 of the best El Salvador tourist attractions. El Salvador is a popular country when it comes to tourism. But most people do not know much about tourist attractions and famous places in El Salvador. Tourism in El Salvador is no doubt an interesting and enjoyable experience. All the tourist attractions that we mentioned above give the best views, enjoyment, and more.
Source https://www.dreambigtravelfarblog.com/blog/things-to-do-in-el-salvador
Source https://traveltomtom.net/destinations/north-america/el-salvador/best-places-to-visit-in-el-salvador
Source https://www.travellerallaround.com/el-salvador-tourist-attractions/