17 Most Beautiful Places to Visit in Kansas
Kansas, also known as "The Sunflower State" and "The Wheat State", offers some of the most beautiful and spectacular sights and places to visit! Just browse through these awesome pictures and be amazed by it's beauty. Did you know the state has the longest railroad bridge, called the Rock Island Bridge.
Monument Rocks National Natural Landmark
Source: CLP Media / shutterstock Monument Rocks National Natural Landmark, Kansas
The Monument Rocks were one of the first landmarks to be declared a National Natural Landmark. The large chalk formations are impressive and unmissable, rising unexpectedly from the flat farmland surrounding them on all sides. They reach up to 70 ft in places and it is possible to see fossilized sea life embedded in the chalk. The famous 'Keyhole' is a large gap in one of the monuments and offers the perfect window on a setting Kansas sun. Afterwards, pay a visit to the nearby Keystone Gallery. The gallery describes itself as fully "off-the-grid", generating its own power from solar and wind energy. Here you will find fossils on exhibit and for sale, alongside art and souvenirs, making it the perfect excursion for geology fans.
Mushroom Rock, Mushroom Rock State Park
Source: Robert D Brozek / shutterstock Mushroom Rock State Park, Kansas
The Mushroom Rock State Park features many captivating rock formations called 'hoodoos'. These strange formations are formed through uneven erosion and weathering, giving the rocks the appearance of mushrooms. The small state park offers unique surroundings and has been labelled one of the 'Eight Wonders of Kansas Geography'. The rocks have historically been used by Native Americans and pioneers alike as landmarks and meeting places, evidenced by generations-old graffiti on some of the rocks.
Drinkwater and Schriver Flour Mill, Cedar Point
Source: Weldon Schloneger / shutterstock Drinkwater & Schriver Mill in Cedar Point, Kansas
The Drinkwater and Schriver Flour Mill (commonly known as the Cedar Point Mill) has been a Kansas landmark since 1875, when the stone building we see today was completed. Standing by a stone dam in the Cottonwood River, the mill was originally a sawmill. Now on the National Register of Historic Places, the mill is a historical landmark situated in idyllic surroundings. Both the mill and the river are reminders of pioneer America. The mill is currently being renovated to represent this time more accurately to visitors.
Cheyenne Bottoms Wildlife Area
Source: Ricardo Reitmeyer / shutterstock Cheyenne Bottoms Wildlife Area
Cheyenne Bottoms is the largest wetland in mainland United States. It is a resting area for millions of migrating birds, and home to many other types of animal including raccoons, beavers, turtles and snakes. This makes it an ideal wildlife-watching spot. The Wildlife Area features trails for walkers and is a perfect getaway for nature-lovers.
Wetlands near Lawrence
Source: flickr Wetlands near Lawrence, Kansas
The Baker Wetlands are an incredibly diverse natural habitat for a number of birds, animals and plants. Baker University currently manages the wetlands and uses the land to teach students about biodiversity. The university has made extensive plans to increase the acreage of the wetlands and ensure proper conservation of the land. The site has a Discovery Centre that offers useful information on conservation, wildlife, and the wetlands' history.
Flint Hills near Alma
Source: TommyBrison / shutterstock Flint Hills, Kansas
The Flint Hills is one of the world's largest areas of tallgrass prairie, spanning 4,000,000 acres. Conservation programmes mean that parts of the prairie remain completely wild, featuring untouched rolling landscapes, fields of wildflowers, and a rich habitat for bison, birds and other wild animals. The Flint Hills are often considered to be the beating heart of Kansas.
Wichita
Source: KSwinicki / shutterstock Wichita, Kansas
Wichita is Kansas's largest city and offers plenty of culture and entertainment amongst the wild countryside. Wichita was historically a meeting place and trade post for Native Americans. Now, it's home to the world's largest 'western-wear' store where you can pick up a new cowboy hat or boots. Nicknamed Cowtown from its historical importance in the cattle trade, Wichita is a top destination for arts and culture. It features a science centre, an aviation museum, and museums on African-American and Mid-American Native American cultures.
The Sauer Castle
Source: Amoore / Wikimedia Sauer Castle, Kansas
The Sauer Castle is an extraordinary gothic-style mansion in Kansas City. It used to be home to several generations of the Sauer family. The home is considered by many to be haunted due to the unfortunate histories of its ex-residents. The house has a troubled past that includes disease, suicide, drowning and – more recently – vandalism. This means that renovation on the castle faces an uncertain future. Cursed or not, the castle features gorgeous architecture and beautiful grounds that are worth visiting.
Waterfalls at the Geary County Lake
Source: MS7503 / shutterstock Geary County Lake Waterfall
The Geary Lake Falls flow during the spring, forming one of Kansas's most well-known waterfalls. The site is wonderful for hikers with trails leading through woodland to the lake and falls. The falls are 35 ft tall and are joined by trails to the Geary County Fishing Lake, a perfect spot for spectacular views.
St Fidelis Church, Victoria
Source: Sue Smith / shutterstock St Fidelis Church, Victoria
This Catholic Church is also called the 'Cathedral of the Plains' and is on the National Register of Historic Places. It is a minor basilica of the Catholic church and receives over 16,000 tourists every year. The current church was completed in 1911, built to provide a larger and more beautiful place of worship for the local people of Victoria. The church resembles Romanesque features, reminiscent of classic basilicas in its impressive and gorgeous architecture.
Kansas Lavender Fields, Topeka
Source: Hang Dinh / shutterstock Kansas Lavender Field
Topeka and its surrounding areas are big producers of lavender. Many farms in Kansas sell lavender products including lavender honey, lavender-infused furnishings and raw lavender. Some farms allow you to pick your own lavender at harvest time. The sight of acres of lavender stretched out across the Kansas plains is an unforgettable one – and so is the floral and intoxicating scent.
Oxford Grist Mill
Source: fireboat895 / Flickr Oxford Mill, Kansas
Oxford is a historical Kansas location with much of its industry based around the Ninnescah River. The Oxford Mill is the town's most famous landmark, having produced flour for decades. Now the mill is used by a local school for community events. It has recently been restored, maintaining its pretty façade and serene surroundings. Be sure to pay a visit to the local Carriage House, the first brick building in Oxford and a good example of early-19th century American architecture.
Nutterville
Source: betterphoto Nutterville – Kansas City
Nutterville is named after local Kansas businessman James B. Nutter. It is an area of midtown Kansas City, full of colourfully-painted homes and eclectic businesses. The neighbourhood has been nurtured by Nutter who bought up a number of houses decades ago and renovated them. Now, Nutterville's residents maintain the colours and flowers of the area. This unique spot is full of its own personality and vibe. It's a little hidden away but well worth uncovering.
North of Lyons
Source: Robert D Brozek / shutterstock Lyons, Kansas
Lyons is situated in rural Kansas, away from tourist centres or sights. It is a slice of authentic Kansas life, nestled in the heart of the countryside. Lyons is home to friendly residents, honest eateries and historical architecture. Explore the surrounding plains for a feel of the pioneer lifestyle.
Top 10 Unique Places To Visit In Kansas For A Memorable Trip To The US Heartland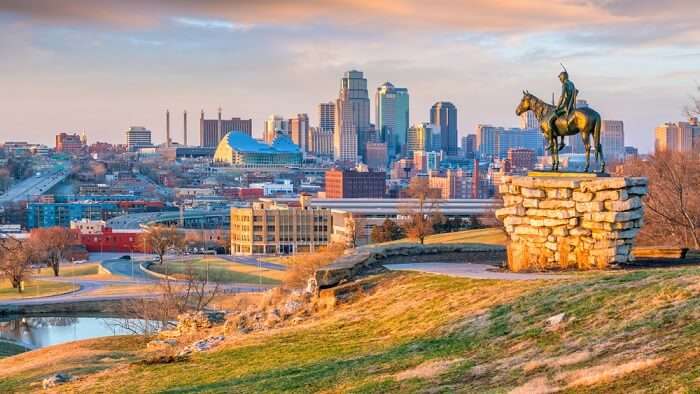 "Oh, give me a home where the Buffalo roam
Where the Deer and the Antelope play;
Where never is heard a discouraging word,
And the sky is not clouded all day."
Yes, you guessed it right. This is the state song of the "Wheat Capital of the World," Kansas, the 34th state in the United States of America. Kansas earned this title because it produces more than 400 million bushels of wheat every year. So basically, the amount of wheat produced in Kansas can make around 33 billion loaves of bread, more than enough for the world's population! But not just wheat, the state also leads in producing corn, alfalfa, sorghum, and hay. Also nicknamed as the "Sunflower State," because of the gorgeous sunflowers you can find in the state's prairies. However, Kansas is not just about farms and sunflowers; you can also find a variety of landscapes in the state that includes sand dunes, hills, woodlands, grasslands, and well-maintained cities.
Places to visit in Kansas
So, if you are in Kansas and done with watching the beautiful sunsets and a heated basketball game between Jayhawks and K-State Wildcats, done eating at a BBQ joint, done surviving a hailstorm, done looking for Clark Kent aka Superman's home, and done clicking pictures of sunflowers and landscapes, here is a list of top places to visit in Kansas.
1. Monument Rocks
Among the many places to visit in Kansas, this one deserves a special mention. Known to have formed almost 80 million years ago, the chalk pyramids, known as Monument rocks is a natural wonder found in the north-western part of Kansas. This national natural landmark is one of the unique places to visit in Kansas. Surrounded by flat, barren lands on all sides, these chalk formations rise unexpectedly from the ground, forming awe-inspiring monuments of different shapes and sizes. Each monument is different, some are above 70 feet tall, and in some, you can see embedded shells and fossils of various sea lives. It is a little away from the city, on private property. So, be prepared to drive along a gravel road and respect the surroundings.
2. Wichita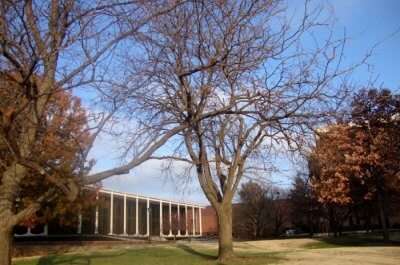 One of the best places to go in Kansas is the Wichita city. Even though it is not the capital of Kansas, it is the largest city of this beautiful state. Wichita, also known as the "air capital of the world," is a city full of attractions that makes people of all ages wonderstruck on their visit. It is indeed one of the places to visit in Kansas state that must not be missed. From the Sedgwick County Zoo that boasts of a collection of more than 2500 animals to the Botanica, a lovely landscaped garden spread over 18 acres of land, this city creates beautiful memories for every visitor. The art and culture lovers must definitely visit the numerous museums and galleries in the city like the museum of world treasures, old cowtown museum, exploration place, etc. These museums are also places to visit in Kansas City for free if you are visiting on the final Friday of the month. There are other attractions like the Arkansas river trail, the original Pizza Hut, Sedwick park. The shopaholics can head to the Delano district to shop to their heart's content.
3. Tallgrass Prairie National Preserve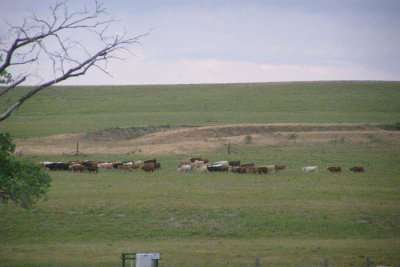 If you have read about prairies only in books and you are in Kansas to have a closer look at them, head over to the Tallgrass Prairie National Preserve. It is located in the heart of the Flint Hills, sprawling over 4,000,000 acres and is currently the world's only tallgrass prairie left in the world. The Tallgrass Prairie National Preserve is home to over 500 species of plants, over 30 species of wild animals and 150 species of grassland birds too. So, if you are in the mood for some adventure, visit the preserve and hike through the mowed paths and gravel trails to explore one of the most prized Kansas tourist attractions.
4. Drinkwater and Schriver Flour Mill, Cedar Point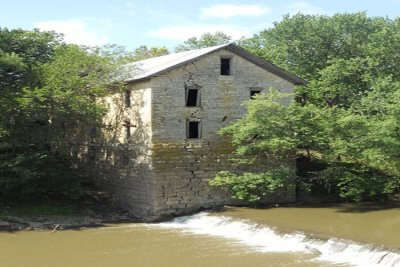 The Cedar Point Mill is one of the historical places to visit in Kansas. Located in Cedar Point, Chase County in Texas, the stone building has a long history. Situated on the banks of the Cottonwood River, the mill was used as a wooden sawmill in 1867, and in 1870, the mill was used to grind wheat for the local bakeries. It was abandoned in 1961 and is now on the list of National Register of Historic Places. This historical landmark that is set in an extremely stunning location is currently being renovated to make it more appealing to the visitors.
5. Oz Museum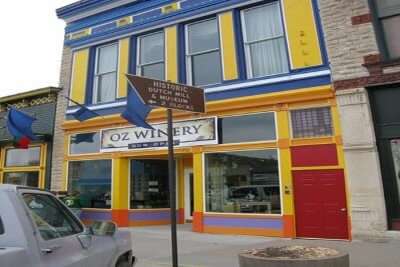 One of the fun places to go in Kansas is the Oz Museum in the tiny city of Wamego. The museum, situated on the banks of River Kansas is devoted to all things related to the Wizard of Oz. Step on to the yellow path and get transported to the technicolor world of the Oz in this colorful museum. View over 100 years of history related to the Wizard of Oz through the rare artifacts, original books, production notes, photos, and props on display. You can also watch the original silent movie in the museum. So if you are a fan, you should add this interesting museum to your itinerary during your Kansas sightseeing trip.
Planning your holiday but confused about where to go? These travel stories help you find your best trip ever!
Real travel stories. Real stays. Handy tips to help you make the right choice.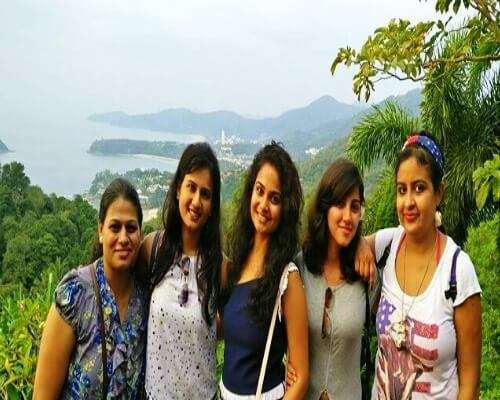 Ramya Narrates The Story Of 6 Girls On An Extraordinary Trip To Thailand
Bangkok. Phi Phi. Krabi. Why should guys have all the fun?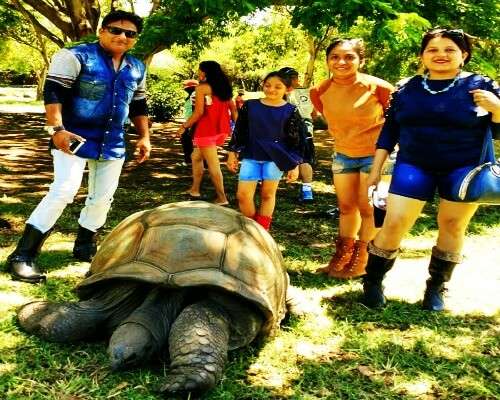 Sandeep Illustrates On The Best Activities For A Family Trip To Mauritius
Water sports. Cocktail parties. And unlimited fun at Casela.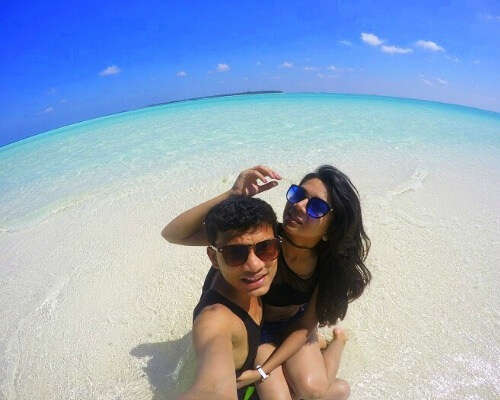 Nisarg Can't Stop Praising His Honeymoon Trip To Maldives
There was snorkeling, sightseeing, luxury, comfort, & much more!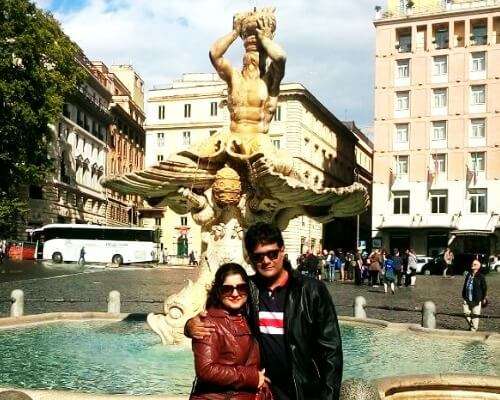 Sabyacsachi's Romantic Trip Proves Europe To Be The Mother Of All Vacations
For Art, Culture, Luxury, & more.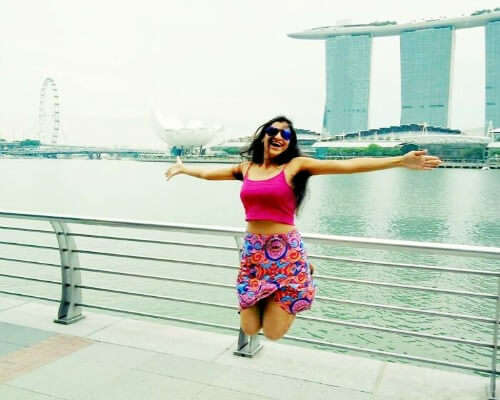 Srishti Talks Of Her Amazing Trip To Singapore With Her Mother & Niece
A fun-filled destination for ages indeed!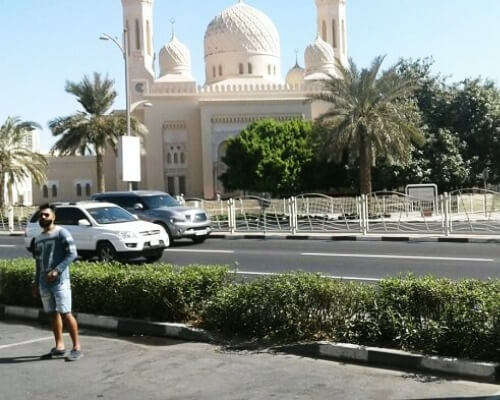 67-Year Old Sridhar Tells How He Beat The Odds & Took A Solo Trip To Dubai
Desert safari. Burj Khalifa. Welcoming locals. Tell me more!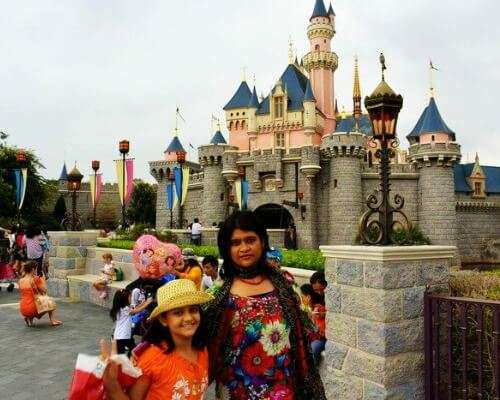 Not Adventure Lovers? Saurabh's Family Trip Proves Hong Kong To Still Be Full Of Fun
Your kids will love Disney Land & Ocean Park!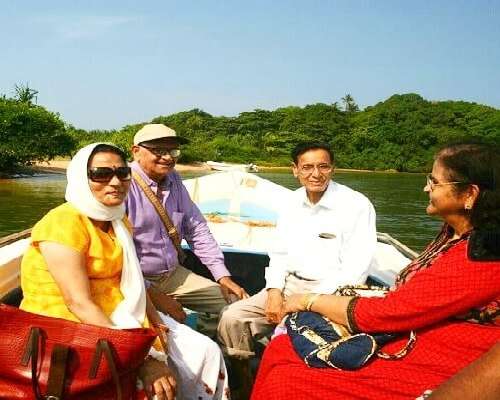 Ravi's Tale Of A Sri Lanka Family Tour Is All You Need To Know About Ramayana Tour
For the love of Ramayana & Travel!
See more at TRAVELTRIANGLE.COM
6. Topeka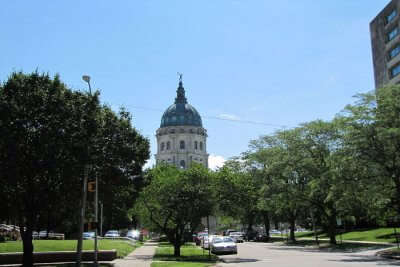 One of the many places to visit in Kansas state, Topeka is also the capital of the "breadbasket of the nation." The vibrant city of Topeka is in the Shawnee County and has a rich history that dates back to 1800s. Taste a slice of history by visiting the Kansas Historical Society and Museum. Head over to the Kansas State Capitol to admire the murals. The adventurous ones can indulge in water sports at Lake Shawnee, watch drag racing at Heartland Park, or go hiking at the many natural trails in the city. Children can go visit the Topeka Zoological Park to watch the many exhibits or head to the Gage Park to enjoy the rides. There are many natural parks and botanical gardens in the city where you can spend a peaceful evening. So, if you are in the state, you must definitely visit Topeka since it is one of the top 10 places to visit in Kansas.
7. Union Station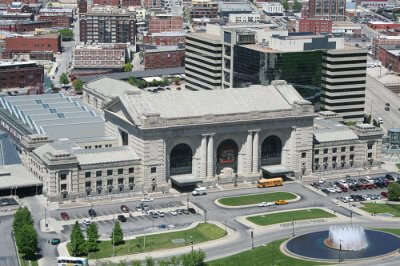 One of the best places to visit in Kansas city is the second-largest train station in the country, the Union Station. This architectural masterpiece was built in 1914 and is fully functional even today. Even though it is a smaller station now, it features an interactive science center, the Regnier Extreme Screen Theatre, the Arvin Gottlieb Planetarium, and many other attractions. The Union Station also hosts many exhibits such as Dinosaurs Revealed, Pompeii the Exhibition, and Art of the Brick throughout the year. The building is itself a sight to behold with its 3,500-pound chandeliers, huge clock, and the Grand Hall's 95-foot ceiling. So, if you are in the city, do not forget to spend some quality time and enjoy a cup of coffee in one of the famous places to visit in Kansas.
8. National World War I Museum at Liberty Memorial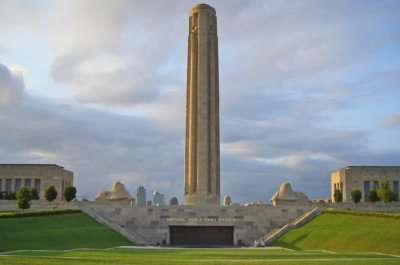 Situated at the feet of the Liberty Memorial is the historic National World War I Museum. The memorial was built in 1928 in memory of the people who died in the war. The museum has a huge collection of films, artifacts, letters, uniforms, weapons, and even a Renault FT-17 tank that was damaged by a German shell. In total, over 75,000 items are on display at the museum. And that is not all, you can also learn about the geopolitical causes of the war through short films, maps, and storyboards in the museum. It definitely qualifies as one of the top places to visit in Kansas City!
9. American Jazz Museum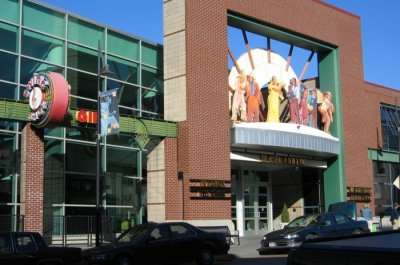 A treat for music lovers, the American Jazz Museum is one of those places to visit in Kansas City that should not be missed during your trip. Situated in the famous Jazz district, this museum was once frequented by musicians like Charlie Parker and Big Joe Turner. Today, visitors can visit the museum to learn about the birth and journey of jazz music and view the various exhibits like photos, posters, mixing boards, films, listening stations, Charlie Parker's saxophone, and Ella Fitzgerald's gown. You can also enjoy an evening of live jazz music at the Blue Room, a jazz club inside the jazz museum. You must definitely include the museum in your list of places to see in Kansas.
10. Lindsborg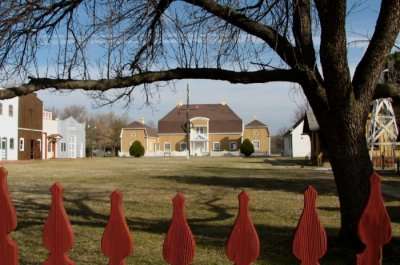 Among the many lovely places to visit near Kansas City is Lindsborg. Popularly known as Little Sweden, this little town was founded by Swedish immigrants at the end of the 19th Century. This fascinating town draws huge crowds during the several festivals that it celebrates, the most popular one being Svensk Hyllmingsfest that is celebrated in October of odd numbered years. Lindsborg is known for its locally roasted coffee, so you can grab a cup and explore the local attractions such as The Swedish Pavilion, Coronado Heights, Birger Sandzen Memorial Gallery, Hoglund Dugout, and many other churches, museums, and entertainment parks. And post your tour, you can relish a delightful Swedish meal at the numerous food joints in the town.
And if you have more time and energy with you and your thirst for travel is not quenched, some more Kansas points of interest are: the Dodge City, Cosmosphere located in the Hutchinson city, the apparently haunted Sauer Castle, the Geary Lake Falls, and the St Fidelis Church, Victoria. Have a great vacation and make the most of your time in the best places to visit in Kansas!
People Also Read:
Looking To Book A Holiday Package?
Book memorable holidays on TravelTriangle with 650+ verified travel agents for 65+ domestic and international destinations.
14 Unique Things To Do In Kansas
Are you looking for things to do in Kansas? If so you are in the right place. In this article, I will walk you through attractions in Kansas and give you some suggestions of other interesting things to do in Kansas.
You might be surprised by all that the Sunflower State has to offer.
Kanas is a landlocked state in the Midwest surrounded by Nebraska, Oklahoma. Missouri and Colorado. Named after the Kansas River the capital is Topeka and the largest city is Wichita.
When thinking about things to do in Kansas I've mixed the usual with the unusual.
I've included the Kansas attractions everyone should visit and added in some that just sound so fun and unique.
So are you ready to see what things to do in Kansas that I have picked for you? Put on your ruby red slippers and let's see what Kansas has to offer.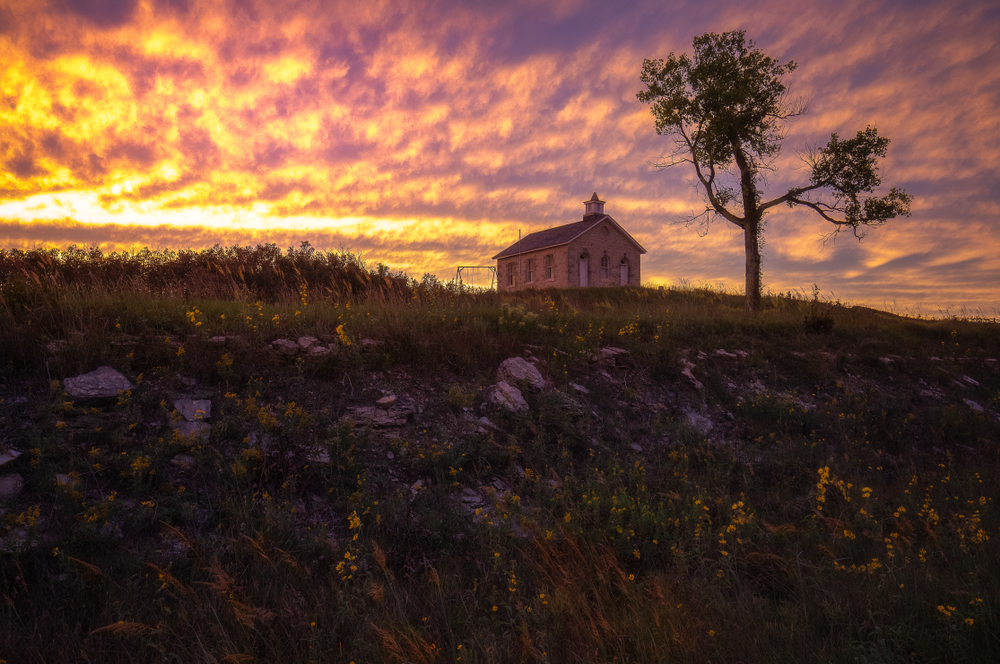 14 Unique Things To Do In Kansas
Visit One Of The 8 Wonders of Kansas
Did you know that Kansas has 8 Wonders? Yes, it does, and Monument Rocks is one of them. Think of this as nature's Stonehenge.
In Oakley, these chalk formations stand over 70 feet high and are actually remnants of the Western Interior Seaway. And they are pretty spectacular.
They are also known as the chalk pyramids and they are so unique. They were named the first national natural landmark in America.
With such names as "The Eye of the Needle" and " Charlie the Dog" adding this to your things to do in Kansas list is a great idea.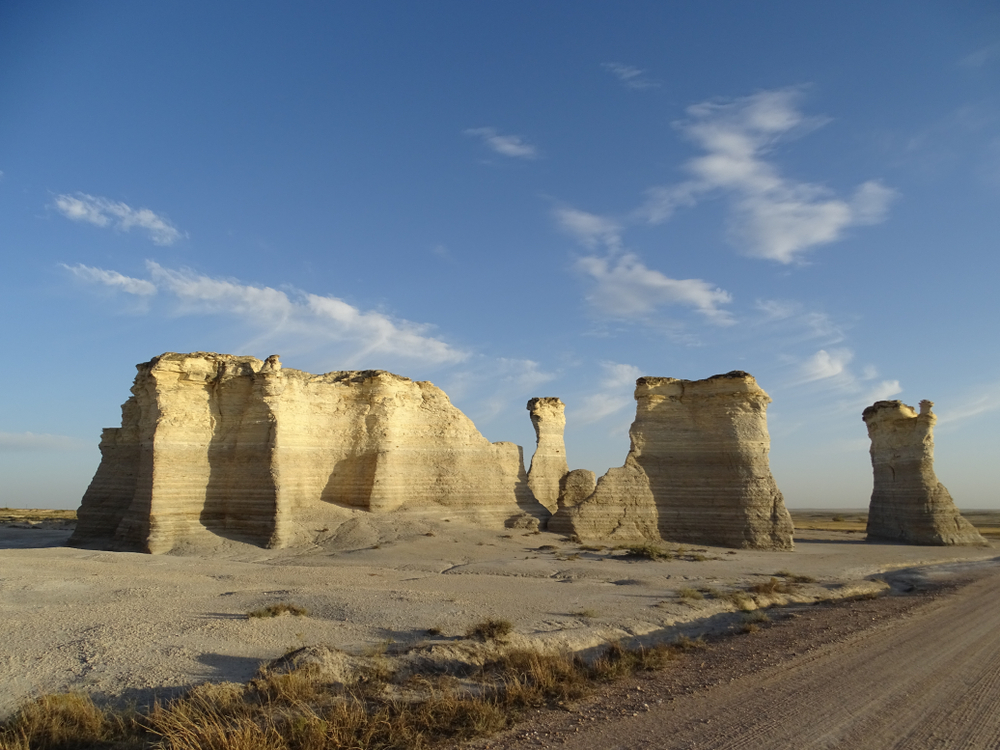 See Small Versions of Large Things
Out of all the KS attractions, this one may seem a bit odd however it is also surprisingly interesting. Located in Lucas, this would make a great thing to do in Kansas if the weather isn't on your side.
Erika Neilson researches, visits, and photographs some of the world's largest things.
She then makes the world's smallest version of the world's biggest thing. The little replicas and the photography are exhibited at the museum.
Originally a traveling exhibition it is now has a site at Lucas. The museum is open by chance or by appointment so if you want to make certain to visit, please book an appointment online.
If you like the strange and unusual then this is one Kansas attraction you will want to visit. This really is a Midwest hidden gem.
Follow A Conquistador Journey
Have you heard of the Seven Cities of Gold? This spot in Lindsborg is where a conquistador gave up his search for the fabled Seven Cities of Gold.
The Discovery of a mysterious Spanish coin in 1881 in this area seemed to confirm the legend that Francisco Vasquez de Coronado did indeed visit the area in the 1540s on his hunt for the golden cities.
The tale of the "Seven Cities of Gold, is believed to be steeped in Portuguese myth and Coronado ended his expedition here and returned empty-handed.
Coronado Heights Castle was built under a Works Progress Administration (WPA) project in the 1930s marking the spot where Coronado is said to have gazed over the flatlands.
This is really one of the small towns in Kansas to visit!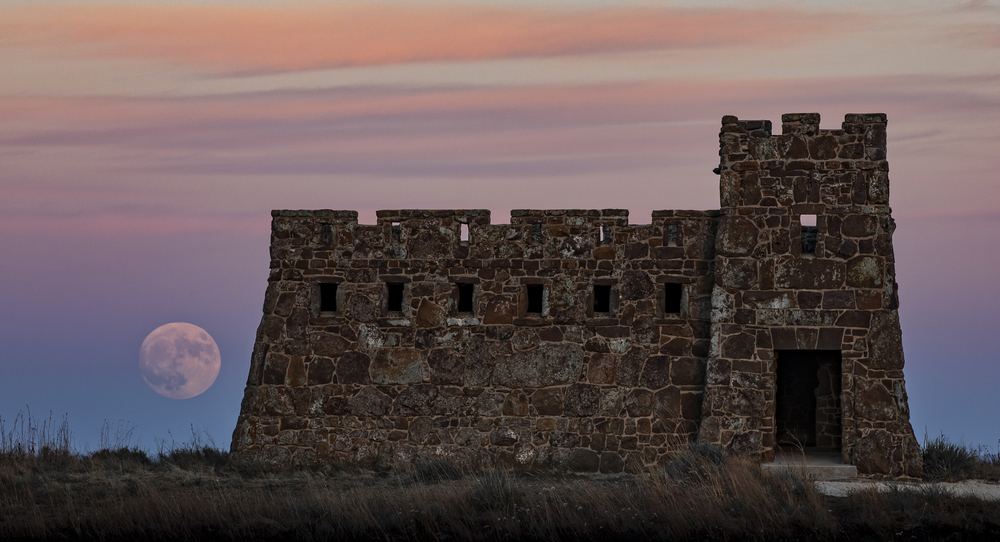 Seeing A 250 Million-Year-Old Crystal Is One Of The Unique Things To Do In Kansas
Sixty-five stories below the ground in Hutchinson, Kansas is a massive salt mine. So large that the salt veins stretch from there all the way to New Mexico.
But that is not the most interesting thing about Strataca. The museum contains a 250-million-year-old salt crystal in which a living bacterium was discovered in 1998.
Talking of blockbusters, the mines also store government records and thousands of Hollywood films such as the master prints of Gone With the Wind and The Wizard of Oz, although these places are off-limits.
You can see the piece of salt where the bacteria was found and if that isn't unique enough they occasionally host 'Murder in the Mine" dinner theater.
You can also take a tram ride through the mine which is aptly named Dark Ride. Everything about this place sounds mysterious, creepy and so interesting. Which makes it the perfect attraction in Kansas.
Explore The Kansas Prairie
Established in 1996 The Tallgrass Prairie National Preserve covers 22 counties in the east-central section of the state. Tallgrass prairie once covered 170 million acres of North America, today less than 4% remains intact.
With over 11,00 acres to explore this unique ecosystem offers open space, beautiful vistas, wildflowers, wildlife, and a wild bison herd.
The preserve prides itself in offering opportunities for people to make meaningful connections with the land and the people who lived there.
Mostly you come here to hike, take in nature and learn about the history. You can also take bus and horse tours.
It's free to enter the park and it is open all year round. When it comes to what to do in Kansas, visiting The Tallgrass Prairie National Preserve should be high on your list.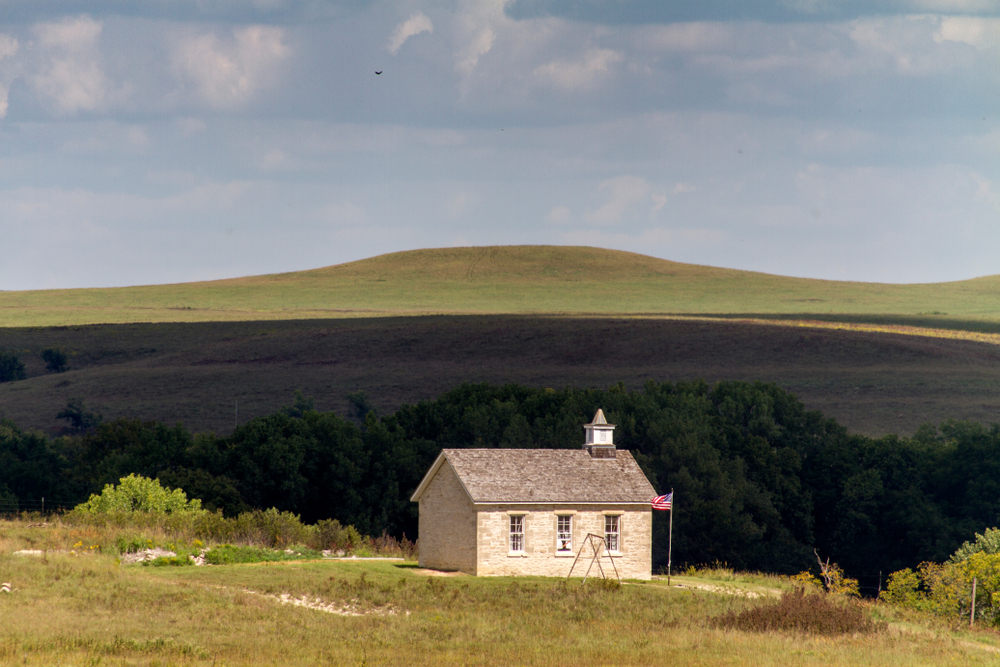 Walk In Dorothy's Footsteps
I could not write about Kansas and not include anything to do with the film that made it famous, The Wizard of Oz!
Founded in 2004 in the small town of Wamego the museum celebrates all things Oz from the book to the film.
You can take steps down the yellow brick road, visit Dorothy's farmhouse and watch it transform from back and white to color. You are surrounded here by Oz memorabilia, and the museum is painted emerald green.
The whole town has become somewhat of an Oz tribute with locally produced Oz-themed wines such as Squished Witch and Drunken Munchkin. And Wamego's beloved Toto's Tacos.
For adults and children alike this is definitely worth adding to your things to do in Kansas list.
Visiting The Lessman Farm & Truckhenge Is One Of The Cool Things To Do In Kansas
This one is on the wild side but something about it is so wholesome and intriguing. It's just like Stonehenge but with trucks. Are you curious?
This Topeka, Kansas attraction was originally created in 2000 as a response to county officials trying to motivate a local citizen to clean up his yard.
Ever the rebel, he instead buried one end of his trucks into the ground so they stuck up and wrote slogans on them. What he created then became known as a work of art today.
There is something so cool about an act of rebellion becoming art. It also has a number of other items on this farm, one known as "Beer Bottle City."
Contact the owner, Ron Lessman, first and he is more than happy to show you Trunkhenge. In addition, he is quite the storyteller according to locals.
Visiting here is truly one of the most unique things to do in Kansas. And could make a great Midwest road trip!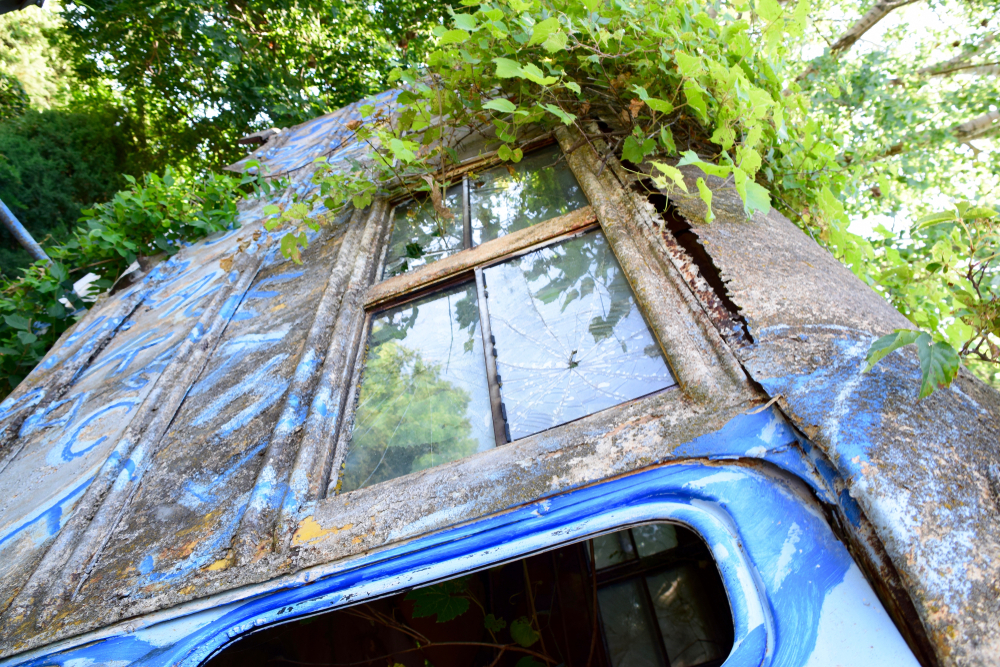 See A Giant Van Gogh
Seems like Kansas has a thing for creating big works of art. This one is somewhat of a roadside attraction and while it is not a real Van Gogh, it is well worth stopping and having a better look.
As part of Cameron Cross's Big Easel Project, he created a 24 by 32-foot reproduction of Van Gogh's "Three Sunflowers in a Vase, and it sits on a huge easel.
On the outskirts of Goodland, there is a parking lot behind this attractions in Kansas if you want to stop to get a better look.
Get A Spectacular View At The Reservoir
Going to visit a reservoir might not be everyone's idea of a Kansas attraction, but this one comes with a view. That view provided by 150-foot tall, cedar-covered limestone bluffs on the south side of the lake.
Formed by years of erosion by the Smoky Hill River you can easily access the bluff from the small parking area. The reservoir in the Cedar Bluff State Park is also a haven for wildlife and watersport activities.
If you have some time, also explore the nearby Threshing Machine Canyon. The canyon is the site of an 1850s Native American attack on a wagon train and in the canyon, you will find carvings dating back to the mid-1800s.
With so much to do, add this to your best things to do in Kansas bucket list!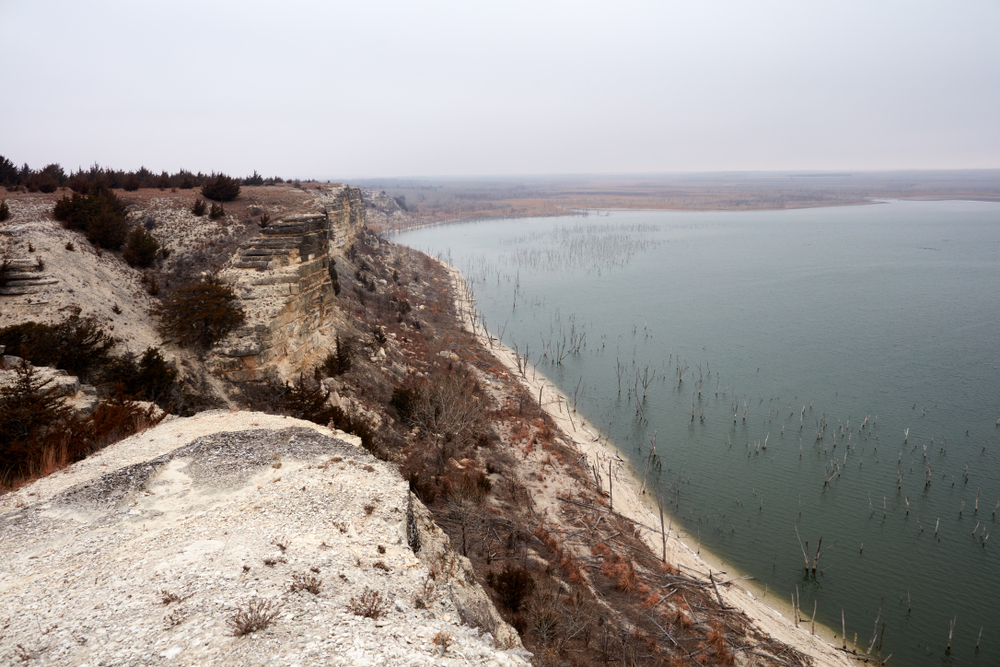 Go Bird Watching In Cheyenne Bottoms
Cheyenne Bottoms is a 41,000-acre wetland complex.
It's the largest interior marsh area in the United States. The Cheyenne Bottoms Visitor and Nature Center tells the story of the importance of wetlands through interactive exhibits.
Bird watchers will love this place as it's been named a Hemispheric Reserve by the Western Hemispheric Shorebird Reserve Network.
It is also designated as a Globally Important Bird Area by the American Bird Conservancy and a Wetland of International Importance by the Ramsar Committee.
There are known to be over 300,00 bird species in this area. This natural geologic depression lies north of the Arkansas River and really is a special thing to do in Kansas.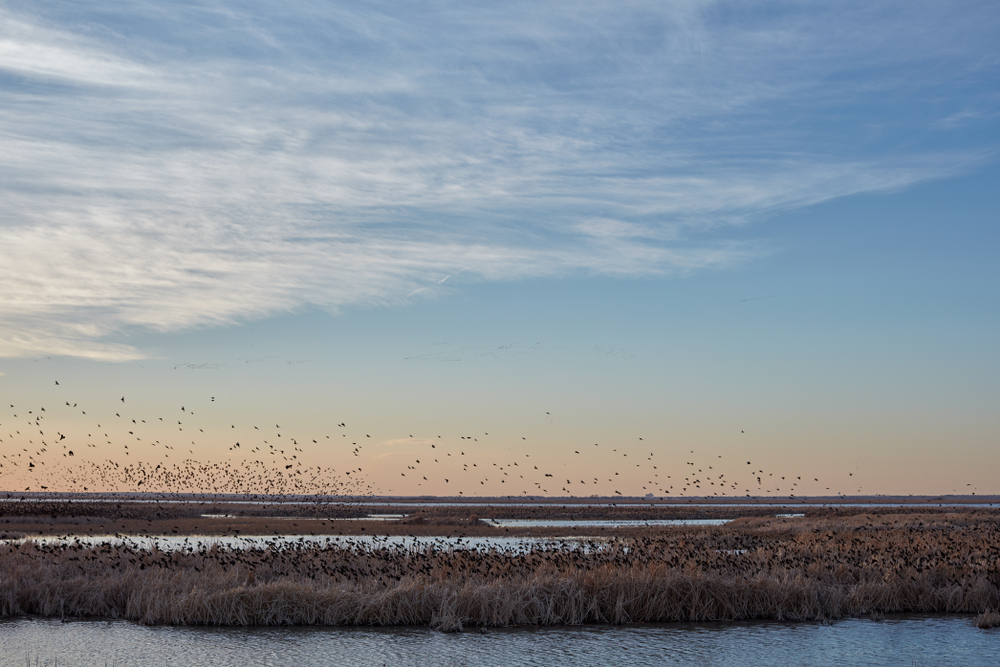 Celebrate Native American Culture
In downtown Wichita, at the point where the Big and Little Arkansas Rivers join together, is an Iconic sculpture.
At 44 feet tall, the Keeper Of The Plains looks over the land between the two rivers. This is sacred ground to the Native American people. It is also home to the Mid-America All-Indian Museum.
This iconic sculpture was created by the grandson of a Kiowa chief. Blackbear Bosin died six years after his iconic sculpture was given to Wichita in 1974.
He never really had the chance to see what it came to represent.
Sitting on a 30-foot stone plinth, the Keeper of the Plains rises a full 74 feet above the union of two rivers.
At the eastern end of the park, it is reached over a bridge, and weather permitting, is lit by a ring of fire in the evenings.
It is free to enter the park and the fire is lit at either 7 pm or 9pm depending on the time of year.
there are so many interesting things to do in Wichita, and this is definitely one of them.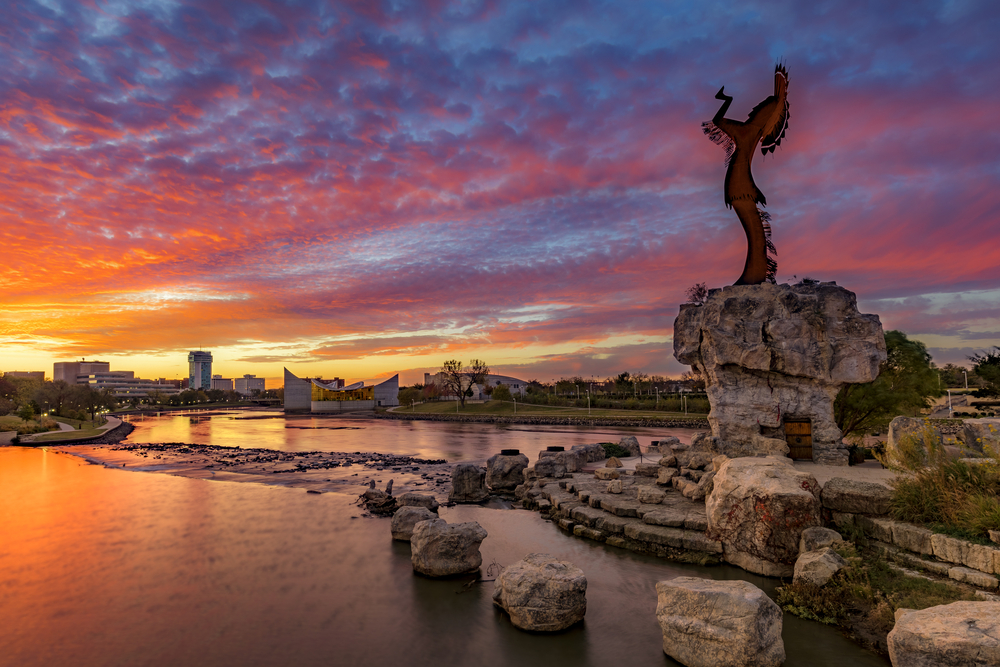 Climb Into A Dome In Topeka
The Kansas State Capitol building in Topeka is stunning. The impressive building took 37 years to build between 1866 to 1903 and is extremely ornate.
There are 296 stairs to the top of the interior of the Capitol Dome, with tours scheduled daily. Sadly, there is no elevator.
However, there are tours available elsewhere around the rest of the building.
You will see murals by David H. Overmyer, John Steuart Curry, Lumen Martin Winter, and the well-known Tragic Prelude and Kansas Pastoral.
There are also staterooms, galleries, the spectacular Senate Chamber, and the ornate Old Kansas Supreme Court to see.
If you love architecture and history the Kansas State Capitol Building is highly recommended as one of the best things to do in Kansas. It truly is a beautiful building inside and out.
After exploring the city, why not check out some of the best restaurants in Topeka?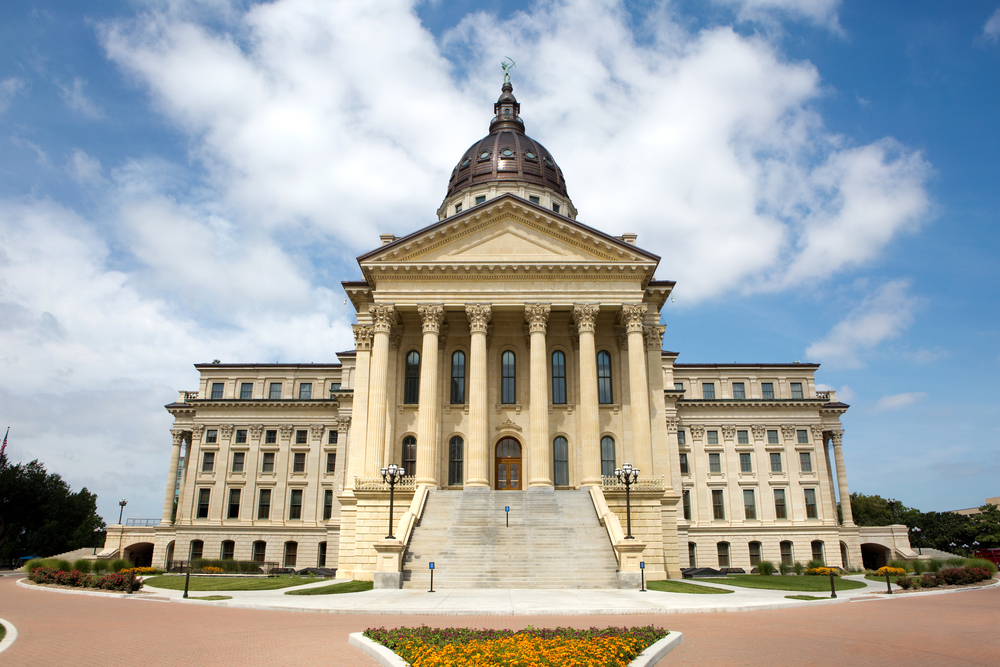 Visit An Island Building In Wichita
Exploration Place is a science museum and discovery center in Wichita, Kansas. The building is as interesting as what goes on inside it.
Named the island-building it is surrounded by water and sits beside the Arkansas River.
It features Kansas's largest dome theatre, a 60-foot-high, 360-degree digital screen in the Boeing Dome Theater and Planetarium.
There are also five science shows in the Kemper Creative Learning Studio.
It is a place to discover local history and explore hands-on science. Before you go check their website to see what's on.
Visiting here is one of the most fun and educational things to do in Kansas.
After exploring the city, visit some of the restaurants in Wichita for a delicious meal!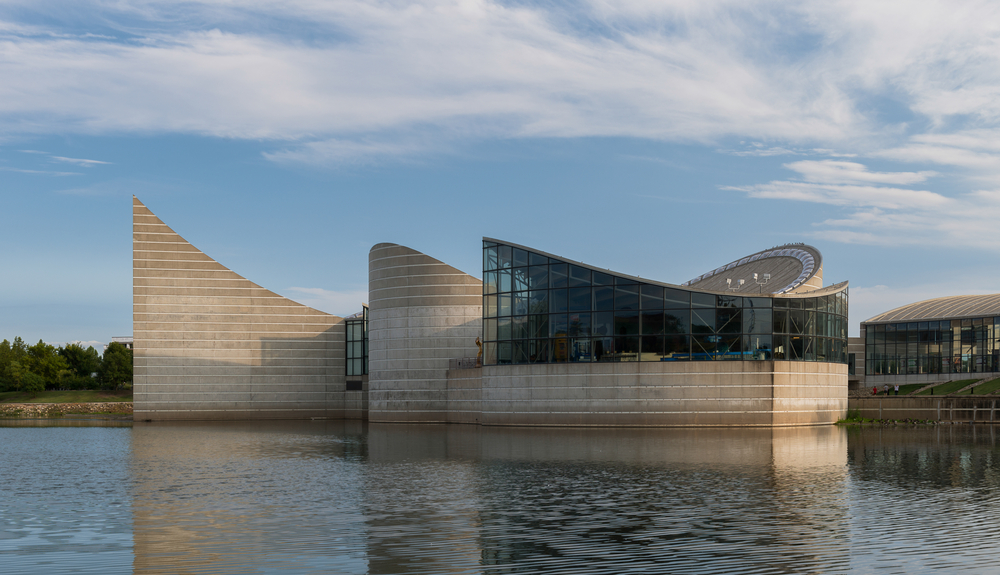 Photo Credit: Shutterstock
Spend A Day In The Wild West In Dodge City
You cannot visit Kansas and not get a dose of the wild west! Boot Hill in Dodge City is the place where it is at.
Here things haven't changed much since the 1870s. The museum located here has thousands of artifacts and photographs depicting Dodge City in its early years.
Located on the original site of Boot Hill Cemetery you will find lively, interactive displays and activities the entire family will enjoy.
Cold sarsaparilla, grandma's homemade fudge, and the Boot Hill Gift Shop will also keep you occupied.
You can take a stroll through some of the historic buildings like the schoolhouse and Fort Dodge jail, the general store, and the local saloon.
And if you are there at the right time you might also get to experience the reenactment street shootout of the Boot Hill Gunfighters.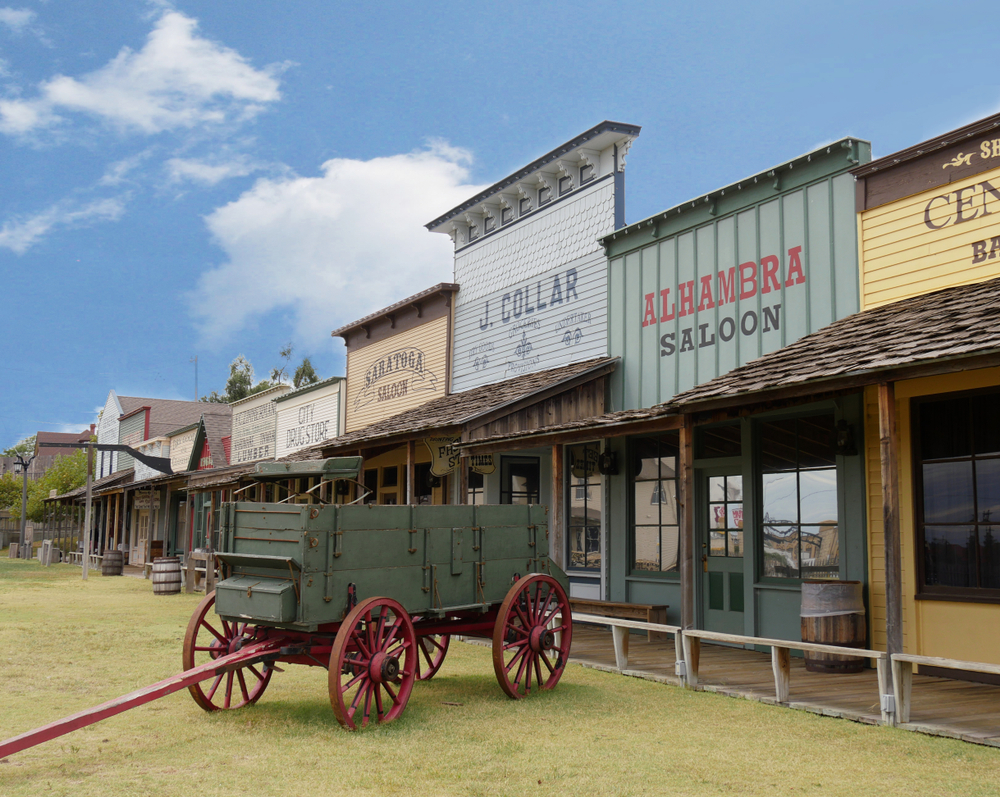 Photo Credit: Shutterstock
Packing List For Visiting Kansas
If you will be traveling, either by plane or by car to Wisconsin, here are some tips on how to pack lightly.
A concealed travel pouch may be one of the most important items you bring along when visiting any of the attractions in Kansas.
It is always important to protect your personal information. Identity thieves are everywhere.
This unisex RFID blocking concealed travel pouch is lightweight and comes in several colors. It has lots of organization to give you peace of mind. You can place it under your hiking clothes next to your body to carry your ID safely.
f you have a pouch already that does not come with the RFID protection, as I do, these RFID sleeves are the perfect solution.
This configuration comes with enough credit card sleeves that the entire family would be protected. They are slim too, so they will easily fit into your pouch or wallet.
If you are planning on taking a lot of pictures with your phone you will definitely want to consider an external charging battery. This Anker high-speed phone charging battery is the exact one I carry with me on all of my trips.
It can be used on a variety of phones, not just an iPhone like I have. And wow is it fast!
I like that it holds its charging capabilities for several uses so I do not have to worry about it while out and about, and if I forget to recharge it at night, it will still be good to go the next day.
My daughter gifted me with this FugeTek selfie stick and tripod setup for my birthday. I absolutely love it! It is made of lightweight aluminum and so easy to use.
It has Bluetooth connectivity and is a breeze to use for taking selfies with all those nature shots whilst checking off your list of things to do in Door County.
Hydration is so important when hiking. You want to remain hydrated throughout your day to support your immune system which in turn will be stronger to fight off any germs you will encounter during your travels.
You will want to bring your own refillable water bottle with you.
I never leave home on a trip without my Bobble filtration bottle. The 18.5-ounce size is perfect for hiking and it fits nicely in the pocket of a backpack.
When filled with water, it is not too heavy to carry. And the charcoal filter ensures fresh clean water whenever you fill the Bobble.
Perhaps you are traveling a long distance and packing space is a premium in your suitcase, or in your car.
Then this set of collapsible silicone foldable water bottles would work well for you. Would not take up much space at all.
You will want a backpack or daypack with you to store snacks, your water bottle, phone, extra clothes, etc.. when exploring all the best things to do in Kansas. No matter the time of day or evening.
This foldable water-resistant backpack would be great
It is very affordable and is available in many color options for you to choose from. The fact that it folds down into a zippered pouch will make it easy to pack!
As you can see, when it comes to things to do in Kansas there are plenty to choose from.
There are so many cool things to do in Lawrence KS it should be a consideration too!
Whichever one of these Kansas attractions you visit I hope you have an amazing time and I can't wait to hear about it.
If you have any more ideas of what to do in Kansas add them in the comments so others can see them too. Have a great time in Kansas and come back and tell me all about it.
Source https://www.thecrazytourist.com/most-beautiful-places-to-visit-in-kansas/
Source https://traveltriangle.com/blog/places-to-visit-in-kansas/
Source https://midwestexplored.com/things-to-do-in-kansas/