17 Cheapest Cities in Europe to Visit in 2022 (+ Live in!)
Have you seen the ridiculously cheap airfare to Europe right now? I've found round trip fares from the U.S. for under $300, and intra-European flights for as low as $12. The deals have been phenomenal lately, thanks in part to the difficulties of traveling during the pandemic.
However, while the flights to Europe may be cheap, the bigger expenses don't kick in until after you arrive. Once you hop off the plane at London Heathrow or Charles de Gaulle, your hard-earned money will be spent on hotels, meals, and tourist attractions. The price of airfare pales in comparison.
Europe's incredible culture, history, and cuisine come at a cost, yet there are many ways to travel for cheap.
Let's forget about the popular cities of London and Paris, and instead look to Europe's lesser-known hidden gems. I'm not just talking about eastern Europe; there are lots of reasonably-priced cities across western and central Europe, too. I've done my best to highlight many of them below.
Looking to feed your wanderlust and discover some of the cheapest places in Europe? You've come to the right place! Here are the 17 cheapest cities in Europe you should visit in 2022!
1. Kraków, Poland
Kraków is the second biggest city in Poland, and one of the cheapest cities in Europe. It rivals the medieval charm of Prague, yet doesn't draw the same crowds. You'll find plenty of cheap hostels here, which make it one of the cheapest European destinations. Here's what you can look forward to:
What to see in Kraków
If you're like me and can't get enough of Europe's old towns, then you'll love visiting Kraków.
The city's Main Market Square ("Rynek Główny") is the largest medieval square in Europe! Here, horse drawn carriages glide past colorful buildings and a perfectly imperfect basilica.
The city is also home to the Wawel Castle, a 14th-century castle and cathedral built in the Baroque, Gothic, Renaissance, and Romanesque styles. With its unique mix of architectural styles and sheer size, the Wawel Castle definitely has the wow-factor.
The Polish currency, the złoty, has a very favorable exchange rate to the US Dollar and Euro. The prices for accommodations, meals, and attractions are a fraction of what you'd pay in other major European cities.
Kraków is also a very walkable, so you won't need to spend any money on public transportation to get around.
Estimated budget in Kraków, Poland
This fairytale town offers so much more than a pretty postcard street. In fact, there are dozens of streets that fit the mold, but that's not the only draw to this magical place. As a UNESCO World Heritage Site, Český Krumlov is set on a picturesque river with beautiful Baroque and Renaissance architecture as far as the eye can see. A 13th-century castle towers over the historic center, offering panoramic views all around. You can sit outside at a café or restaurant with views of all the above…for cheap!
What sets this town apart from others in Central Europe is the sheer number of well-preserved buildings from centuries past. Formerly an important part of Bohemia, Český Krumlov retains its medieval street layout and hundreds of years of beautiful creations that came after it. While many wars had ravaged the surrounding cities, kingdoms, and empires, this town experienced centuries of peace and calm, thus preserving the personality and heritage we see today.
Estimated budget in Český Krumlov, Czech Republic
3. Porto, Portugal
Porto is a popular coastal city in Portugal, probably the cheapest country in western Europe. It's often compared to the country's capital, Lisbon, though it's less metropolitan and more off the beaten path. Porto is undoubtedly one of the most interesting and vibrant cities in Europe that you should visit in 2022. It's also one of the most affordable cities in western Europe for budget travelers.
Known for its port wine, Porto is the gateway to the Douro Valley, one of the world's top wine regions. It also boasts a rich history and sizzling nightlife.
Planning to travel anytime soon? Subscribe to my email list for exclusive travel tips, hacks, and other resources to save time and money!
What to see in Porto, a top cheap European city for foodies and wine lovers
Many of the top attractions in town are free to enjoy, including the Ponte de Dom Luis I and Cais da Ribeira that straddle the Douro River. The riverside promenade is like postcard row, strewn with colorful houses, shops, and cafés.
Another claim to fame for Porto is the Porto Cathedral, a Romanesque church that broke ground in 1100 AD. From the cathedral's terrace, you'll have incredible views of the old town (a UNESCO World Heritage site).
In Porto, you could easily get by on $50 a day and still be able to experience it all. For that reason, it deserves a top spot among the cheapest cities in Europe.
Estimated budget in Porto, Portugal
What to see in Athens, one of the top cheap holiday destinations in Europe
Top sights in Athens include the Acropolis, Temple of Zeus, and Agora. The Acropolis—an ancient citadel that sits atop a stone outcrop—contains several historically significant monuments, including the Parthenon, Temple of Athena Nike, and Erechtheion. From the top of its ledge, you'll have sweeping vistas of the bustling city below.
The city is also home to the Panathenaic Stadium, which was the main venue for the Olympic Games held in 1896 and 2004.
More thoughts on Athens, one of the coolest cheap destinations in Europe
Athens exceeded all my expectations. I was pleasantly surprised by the sheer amount of things to do here, particularly relating to history and culture.
Athens can totally be done on the cheap if you're willing to choose a budget accommodation. If you're going to stay in a backpacker's hostel, then you should choose one in a good area.
I've found TripAdvisor and HostelWorld reviews to be particularly helpful with this. I stayed in the Plaka neighborhood, and found it to be centrally located and safe. It's also not far away from the airport.
Estimated budget in Athens, Greece
Who's hungary to visit Budapest (see what I did there)? This city is known for having the most delicious cuisine in central and eastern Europe. Goulash (meat and vegetable stew seasoned with paprika) originated here, as did Lángos (fried flat bread) and Halászlé (fisherman's soup).
If you enjoy Austrian food (who doesn't?), then you'll be pleased to know that Hungarian dishes are very similar. Both cuisines were shaped during the days of the Austro-Hungarian Empire.
What to see in Budapest, among the best cheap places to travel in Europe
If you're a history and architecture lover, you'll be awe-struck by the Hungarian Parliament Building and Buda Castle. Both of these iconic buildings are absolutely massive, and watch over the scenic waterfront below.
Another must-see sight in town is the Halaszbastya ("Fisherman's Bastion"). This fortress was built in the late 19th century to embody the Neo-Romanesque style. It resembles more of a fairytale castle than one built for practical or strategic use.
From the top, you'll have a bird's eye view of the Danube and the rest of the city.
More tips on visiting one of Europe's cheapest cities
When it comes to visiting Budapest, the other elephant in the room is the Széchenyi Thermal Bath. It's the largest medicinal bath in all of Europe, and probably something you frequently see on your social media feed. Other popular baths in town include the Rudas Baths and Gellért Thermal Bath.
Though you'll pay a little extra to enjoy Budapest's thermal baths, prices for food and accommodation (across the board) are very reasonable here. This makes Budapest one of the cheapest European cities to fly into and visit in 2022. It's also one of the best places for students to travel in Europe.
Estimated budget in Budapest, Hungary
Ljubljana has a reputation for being a green and pedestrian-friendly city. The Old Town has been car-free since 2008, and the city hasn't looked back since.
In 2016, Ljubljana was deemed the European Commission's Green Capital of Europe. Since then, the city has received numerous other awards for its sustainable and responsible tourism. It's also one of the cheapest European cities, and the perfect place for budget travelers in 2022.
What to see in Ljubljana
The Slovenian capital is home to a potpourri of cultural attractions. Chief among them are the Ljubljana Castle, Ljubljana Cathedral, and Triple Bridge (Tromostovje) in the Old Town.
In addition to the city's green and cultural initiatives, Ljubljana is a popular destination for its trendy restaurants and cafés. During the summer months, many of them set up shop right along the Ljubljana River, making for a lively alfresco scene. And the best part of all? It won't break the bank.
Estimated budget in Ljubljana, Slovenia
What to see in Sevilla, one of the Cheapest Places to Visit in Europe
Sevilla is home to a treasure trove of historic and cultural landmarks. Protruding from this smorgasbord of culturally significant sights is the Real Alcázar of Sevilla, a royal palace with a mix of Islamic, Gothic, Renaissance, and Baroque architecture.
The Alcázar was heavily influenced by the Moors who ruled Spain during the Middle Ages. More recently, it was used as a filming location for Season 5 of Game of Thrones.
Visiting Sevilla, one of the cheapest places to stay in Europe
Like most of Andalusia, food and drinks here are a fraction of the cost compared to other Spanish cities. Though you will need to venture off the beaten path a bit to find the best spots to enjoy your tapas.
As such, Sevilla is one of the best places for students to travel in Europe.
Estimated budget in Sevilla, Spain
What to see in Sofia
Ancient architecture is on full display around the city, particularly in its houses of worship. Boyana Church is a Bulgarian Orthodox church and a UNESCO World Heritage Site. On the inside, you'll find beautiful frescoes dating back to the 1100s.
Another cultural gem is the Banya Bashi Mosque, which was built in the mid 1500s under Ottoman rule. This mosque is a surviving testament of the Ottoman's five-century rule over Bulgaria.
Sofia also boasts an array of unique sights dating back to the turn of the 20th century. The Alexander Nevsky Cathedral, built in the neo-Byzantine style, is cladded with a massive gold dome. Though built in that fin de siècle era, it certainly has an ancient eastern European feel to it.
Sofia is a cheap foodie destination
In addition to its hodgepodge of historic sights, Sofia is also a popular destination for its cuisine. The food here is similar to what you'd find in Istanbul and other eastern European destinations.
A traditional Bulgarian meal includes a fine balance of meats, cheeses, vegetables, and yogurt. Like other cities in eastern Europe, Sofia is also sprawling with bars and clubs. Thankfully, they won't break the bank, as it's one of the cheapest holiday spots in Europe.
Estimated budget in Sofia, Bulgaria
Take a walk around the miniature city of Valletta and you'll feel like you've stepped back in time. The city is entirely encapsulated by walls dating back to the 1500s. Although it's one of the best cheap holiday destinations in Europe, you won't find many tourists here outside of the peak summer season. The city is only 1 km by 600m, making it tiny when compared to other European countries.
Take in the beautiful Baroque architecture, indulge in the local Maltese cuisine, and do some day trips to surrounding fishing villages and historical sites. It's easy to see why this is among the top cheap European cities to visit.
Estimated budget in Valletta, Malta
With many hotels and hostels to accommodate visitors, Lviv is a prime Ukrainian city for tourism. The prices are also incredibly cheap, especially when compared to Western and Central Europe.
Take in the stunning views of the city center from an old-fashioned tram. Stop in one of the 1,500 cafés sprawled around the city. With its relaxed old town, fairytale vibe, and unbeatable prices, it's no wonder Lviv is among the most affordable European cities.
Estimated budget in Lviv, Ukraine
11. Bologna, Italy
It only felt right to include Italy on this list of the cheapest (and best) places in Europe. After all, this country has more UNESCO World Heritage Sites than anywhere else in the world (54 in all!). Tucked between Florence and Venice, Bologna is one of Italy's lesser known gems that deserves to make the cut.
Bologna is the capital of the Emilia-Romagna region in northern Italy. It's known for its historic Renaissance-inspired architecture, lively piazzas, and gritty Old World charm. It also holds the prestigious title for having Europe's oldest university, the University of Bologna, which was founded in 1088.
Visitors are drawn to Bologna for many reasons. The whys and wherefores can be summed up into one common theme: authenticity. While most international travelers set out for the saturated streets of Florence, Rome, and Venice, Bologna has retained its quaint and quiet demeanor. Surprisingly, Bologna is also one of the cheapest European cities to fly into.
What to see in Bologna
Top sights in Bologna include the Piazza Maggiore and Basilica di San Petronio, which date back to the Italian Renaissance era. The medieval center is among the largest and best preserved in all of Europe. It's sprawling with pastel-colored buildings and life.
Bologna is also home to the Asinelli Tower, the tallest leaning tower in Italy. Not only does it dwarf the Leaning Tower of Pisa, it also tilts more (yikes!).
Bologna is one of the best + cheapest places to visit in Europe, hands down
Though having a mild disposition on the surface, Bologna emits a lively music scene. For this reason, UNESCO considers it a Creative City of Music. Past and present, this city has inspired music on an international scale and been the stomping ground of famous musicians like Andrea Mingardi, Francesco Guccini, and Cesare Cremonini.
Today, Bologna's harmony is on full display at the Teatro Comunale di Bologna and Arena del Sole, two historic performing arts theatres.
For all that you get during a trip to Bologna, the price tag is extremely reasonable. You'll probably want to spend a little extra on the food, which (by the way) is much better than the deli meat offered in grocery stores under the same name. However, the cost can easily be offset by the affordable accommodation prices. This makes Bologna one of the cheapest and best cities in Europe to visit in 2022.
Estimated budget in Bologna, Italy
What to see in Bratislava
From the Danube River, you can look up and see different slices of Bratislava's wide-ranging and tumultuous past. From colorful buildings that appear to have been cut out from the pages of a fairy tale, to bleak buildings that remind you of Slovakia's Communist era, there's a lot to take in during a visit to Bratislava.
The Old Town is a great place to begin your journey on foot through Slovakia's capital. Quaint churches, shops, and cafés line its narrow lanes. The main square is surrounded by colorful baroque buildings and alfresco eateries. When you look up, you'll likely see the Bratislava Castle, perched high above the city, that offers amazing views of the Old Town below. Though it was originally built in the 10th century, the castle was left in ruins and rebuilt during the mid 1900s.
Bratislava is an emerging destination in central Europe that still embodies an authentic, Old World vibe. For now, the prices are very reasonable, making it one of the cheapest cities in Europe.
Estimated budget in Bratislava, Slovakia
Another structure in the heart of Dresden that's equally impressive and sacred is the Frauenkirche.
A beautiful side to Dresden, a top cheap holiday destination in Europe
At the river bank below, you'll discover some of Dresden's beautiful gardens, parks, and forests. If you take a steamboat down the river (highly recommended), you can check out Saxon Switzerland, a hilly national park peppered with hundreds of climbing peaks.
Dresden Christmas Markets
When winter rolls around, Dresden becomes decked out with its festive Christmas Markets. They're known to be some of the best in all of Germany, which is quite the accomplishment given the sheer number of them strewn across the country (like in Munich and Heidelberg). Even during the peak tourist seasons, you'll find the prices here to be reasonable, hence Dresden deserves a top spot among the cheapest cities in Europe.
Estimated budget in Dresden, Germany
What to see in Split
Much of the city lies within the former palatial walls. Diocletian's Palace is a remarkably well-preserved complex filled with life, charm, and more than 200 buildings. The white stone walls give off a feeling of mystique, and make you feel like you're back in ancient times. Today, there's no shortage of shops, restaurants, homes, and hotels that are jam-packed inside these walls.
What makes Split one of the coolest cheap European cities
One of the most iconic sights in town is the Saint Domnius Cathedral. It was built back in AD 305, and is one of the oldest surviving Christian churches. Another point of interest you won't want to miss is the Riva, a waterfront promenade that slightly resembles the Promenade des Anglais in Nice, France. The picturesque adjacent harbor will also make you wonder why Split has eluded the crowds so far.
If your budget permits, a culinary walking tour is a great way to experience the city. Split has the oldest fish market in Europe, where you'll get to taste local delicacies including Adriatic sting rays, squid, and mussels. Croatia is also known for its wines (DNA research suggests that Zinfandel grapes were first discovered in Croatia rather than California).
Even if you take a food tour and don't hold back on the seafood, you'll be able to save a boat load of money by visiting Split. It is perhaps the cheapest city in Europe, and certainly one of the most fun!
Estimated budget in Split, Croatia
What to see in Tallinn
The walled city of Tallinn is extraordinarily well preserved and vibrant. Many top sights date back to the 13th century, including the Gothic Town Hall, St. Mary's Cathedral, St. Nicholas' Church, and Toompea Castle. All these marvels roll up to Tallinn's Old Town, a UNESCO World Heritage Site.
Whether you plan to stop by briefly on a Baltic cruise or choose to spend more time exploring the nooks and crannies, you'll find your Euros go a long way in Tallinn.
Estimated budget in Tallinn, Estonia
What to see in Bucharest
Bucharest is probably the most modern city on this list, though not in a high-tech kind of way. Many of its streets are lined with communist-era buildings from the late-20th century, painting an austere picture of the city's not-so-distant past.
The Palatul Parlamentului ("Palace of Parliament") is the most striking aide-mémoire of this. The building isn't the prettiest or most opulent, but it certainly is one of the biggest. With 12 floors and 1,100 rooms, it's the second largest building in the world after the Pentagon.
More to see in one of the best cheap places in Europe
Other top sights in town are the Romanian Athenaeum, Dimitrie Gusti National Village Museum, and King Michael I Park. For a glimpse of the city's older side, it's worth checking out the Old Town, which is home to medieval ruins and some of the city's best restaurants and bars.
Overall, there are seemingly hundreds of outdoor drinking spaces, or beer gardens, scattered around the city.
Bucharest is a great launchpad for exploring the other cultural and natural gems strewn around the country. It's an interesting city that can easily be explored on the cheap.
Estimated budget in Bucharest, Romania
What to see in Prague
Prague is most recognized by its Old Town Square, the historic center of the city. This area is jam-packed with baroque buildings, colorful churches, and the world's oldest Astronomical Clock (built in 1402).
A stone's throw away is the Charles Bridge, a 14th-century Gothic stone bridge that connects the Old Town with the Lesser Town. When you look up, you'll see the Prague Castle, a UNESCO World Heritage Site that is known to be the largest "coherent castle complex" in the world.
Other highlights of Prague, among the cheapest places to visit in Europe for budget-savvy travelers
In Prague, a special aura dangles in the air that makes you feel like time has stood still for a thousand years. Experiencing this radiant and mystical city will not drive up your credit card bill, either.
Given how cheap and fun of a city Prague is, it's considered one of the best places for students to travel in Europe.
Estimated budget in Prague, Czech Republic
Discovering the cheapest (and best) cities in Europe
I hope you enjoyed reading through this list of Europe's cheapest cities! Hopefully, your bucket list grew a little longer and gave you some inspiration for your next Europe adventure.
I'll be updating this article periodically as I discover more of Europe's hidden gems, so please do share your favorite cheap destinations in Europe with me.
Happy Travels! – Jon
Disclosure: *As an Amazon Associate and CJ Affiliate, I may earn from qualifying purchases from the affiliate links in this article.
Looking for more travel inspiration? Check out my latest blog posts below.
Destinations:
Best Hidden Vacation Spots in Europe to Visit
Top Unique Places to Visit in the US
Most Gorgeous Cities in Europe
Travel Tips:
Top Travel Hacks for Flying (Tips to Save Time + Money)
Best Travel Apps for iPhone and Android in 2022
Itineraries & Travel Guides:
Oman Travel Guide: Inspo for Your First Visit to Oman
For more articles and videos, be sure to check out my homepage!
Check out the links below to see what's new in the Global Viewpoint world!
17 Cheapest Places to Fly to in Europe (Updated for 2023)
"What are the cheapest places to fly to in Europe?" This is a question I get a lot, and one that I've done a fair amount of research on over the years. I've visited 30 countries in Europe, always striving to find the best flight deals on sites like Skyscanner, Hopper, and Google Flights. It all comes down to three things: the airport, the airline, and the time of year. Keep reading to discover the cheapest European cities to fly into in 2023.
Right now, there are some amazing fares to (and around) Europe. This comes amid rising prices for domestic flights in the U.S., so there's truly no better time to go to Europe. Through the summer of 2023, you can find reasonably priced flights to the European continent – and I'm not only talking about budget airlines either. Sure, you can fly with Ryanair and easyJet or take a last-minute flight to find cheap European flights. But you can reap huge savings on premium airlines and flight routes as well.
The price of roundtrip flights to Europe will vary depending on when you'd like to visit (high vs. low season), the airline you take, and where you fly (to/from). For this article, I've analyzed the mean price of roundtrip tickets throughout the year for destinations with regular flight routes to and from the US. By taking an average throughout the year, I've filtered out the variability in seasonal flight prices. Here's more on how to discover the cheapest flights to Europe:
Other considerations when finding cheap places to fly into Europe
To find the cheapest places to fly to in Europe, I limited my search to major airports in the US. Sure, some small airports have cheap fares to Europe occasionally, but more likely than not, you'll be connecting at a larger US airport (i.e., Atlanta, Boston, Chicago, LA, NYC, or Philadelphia) before making your way across the pond.
As such, it's more practical to use data from larger US airports, which handle the vast majority of European flights. Smaller airports have fewer daily flights, a higher variability in prices, and less complete data. So, it doesn't make sense to include them when analyzing the cheapest places to fly into Europe from the US.
Note that prices can vary immensely between different U.S. cities. For example, a flight to Iceland will cost more if you're traveling from the west coast vs. east coast. If you're looking to visit Europe from a secondary airport like in Louisville, KY, you may have to connect somewhere and pay a little more. The price of a roundtrip fare may be different, but generally, the cheapest destinations to fly to in Europe should remain the same, regardless of where you're flying from.
From the Mediterranean to the Baltic Sea, here are the 17 cheapest places to fly to in Europe in 2023!
Cheapest Places to Fly to in Europe in 2023: European Cities with Cheap Flight Deals
Below are the cheapest flights to Europe from the US. Planning to visit Europe from another country – such as Canada or Australia? Skip to the bottom to see which flight routes are most affordable for you.
Reykjavik, Iceland
For most people in the US, this is the cheapest European city to fly to. Depending on the time of year and where you're flying from, you can expect to pay anywhere between $260-$550 roundtrip on Icelandair. The deals I'm seeing to Reykjavik right now are generally higher than in prior years. However, due to more transatlantic flights being added every day, I expect that prices will drop in the coming months.
Reykjavik, Iceland's capital, is the gateway to all the epic outdoor adventures that Iceland is known for. Relax at the Blue Lagoon, chase waterfalls and geysers on the Golden Circle, and take a road trip around the island to see nature at its finest. From seeing the northern lights in the winter to backpacking in the summer, you won't run out of fun things to do in Iceland anytime of year.
Even if you don't plan to stay in Iceland, it's still a cheap airport to fly into. From there, you're guaranteed to find cheap airfare to mainland Europe.
Amsterdam, The Netherlands
Looking for a cheap flight to Europe? Give Amsterdam a try. As the busiest airport in Europe, Amsterdam Schiphol Airport is a cheap and convenient airport to fly into. This is all thanks to KLM, a Dutch airline that offers direct flights to Amsterdam from nearly 20 U.S. cities. Expect to pay as low as $300-$450 roundtrip from major airports in the U.S.
From Amsterdam's main airport, you'll be connected by rail to countless destinations in the Netherlands, Belgium, France, and Luxembourg. In addition, with flights to more than 300 destinations in 117 countries around the world, Amsterdam is a popular place for layovers. I recently had a 10-hour layover here, which was plenty of time to explore the city center before heading off to Austria. Cheap Europe flights truly don't get any better than Holland!
London, UK
In 2023 you can expect to pay $380-$730 for a roundtrip fare to London from many US cities. The cheaper flights are connections through airports like Reykjavik (Icelandair) and Lisbon (TAP Air Portugal). From a select number of major US airports, you can pay a little more for a direct flight to London Heathrow Airport with British Airways or Norwegian Air.
As the capital of the UK, London is one of the most popular European destinations. Explore iconic sights like Buckingham Palace and Big Ben and eat your way through London's international food scene. It certainly isn't a cheap city once you're there, but it won't cost a lot to get to.
Dublin, Ireland
Dublin is a cheap place to fly to from several states across the US. Most of the cheapest fares are between $400-$750, depending on the airline and number of layovers. Expect to pay a little more for a direct flight with Aer Lingus or Delta.
With great beer, medieval castles, and abounding scenery, there's so much to see in and around Dublin. In addition to being the capital of Ireland, it's also the cultural hub of the country with a charm that's unlike other European capitals. Be sure to explore the west of Ireland as well to really experience the best that this country has to offer.
Barcelona, Spain
Over the past couple of years, many budget airlines have been sprouting up between the US and Europe. One of the best is LEVEL, which offers super cheap fares to Barcelona from NYC, Boston, and San Francisco. You can also bank on Iberia and Vueling — two international airlines based in Spain — to get you to Madrid and Barcelona. In 2023, the cheapest roundtrip fares to Barcelona from many US airports are between $260-$700.
Barcelona is one of the most beautiful European cities for art and architecture lovers. Marvel at Antoni Gaudi's Sagrada Familia and Park Güell, which are among the most unique sights in all of Spain. Or, hit the beach, eat tapas and paella, and watch a soccer game at Barcelona's famous stadium, Camp Nou. There's so much to see and do in Barcelona, and the cheap flight prices certainly make it enticing.
Lisbon, Portugal
Is Lisbon one of the cheapest places to fly to in Europe? Absolutely!
Lisbon is cheap and accessible to get to from the US, thanks to airlines like TAP Air Portugal and Azores Airlines (formerly SATA). Roundtrip fares range from $350-$600 from much of the US, including both east coast and west coast cities.
Once you get to Lisbon, the colorful capital city of Portugal, you'll quickly see what makes it so special. Lisbon boasts 7 imposing hills, each overlooking the vibrant cityscape and coastline below. It's a grittier version of San Francisco, and even has a Golden Gate Bridge doppelgänger to prove it. As the second oldest European capital (after Athens), Lisbon is home to countless historic and cultural treasures, including Belém Tower and São Jorge Castle.
During a trip to Lisbon, don't forget to try the Pastéis de nata, a delicious custard tart that the city is known for!
Madrid, Spain is one of the cheapest places to fly to in Europe from several US cities
Madrid's international airport is the second largest in Europe by size and the fifth largest in terms of passenger traffic. It's no wonder, then, that Madrid is among the cheapest places to fly into Europe in 2023.
During the off season, you can find cheap fares ranging from $400 to $745 roundtrip from most US cities. Expect to pay less on connecting flights through Lisbon (TAP Air), Istanbul (Turkish Airlines), or Paris (Air France). Air Europa, Spain's third largest airline after Iberia and Vueling, is currently offering some amazing nonstop fares from Miami and NYC. Direct flights operated by Iberia will cost a little more.
Once you arrive in Madrid, you'll have a lot to take in. The Spanish capital is home to world-class attractions, including the Prado Museum, Royal Palace of Madrid, and Plaza Mayor. Madrid is also famous for its food and football (soccer) clubs. You won't run out of things to do, and fortunately for budget travelers like ourselves, the prices in Madrid are very reasonable! Next to Lisbon, it's one of the cheapest major cities to visit in Western Europe.
Rome, Italy
With direct flights from 10 U.S. cities, Rome is another cheapest city to fly into Europe. Rome Fiumicino Airport ("Leonardo da Vinci") is the busiest airport in Italy, so it's no wonder you can find lots of great airfare deals here.
Over the years, I've found many incredibly low fares to Rome from Boston. This includes a $325 roundtrip fare this past year. For the 2022-2023 timeframe, expect to spend between $500-600 for an economy flight from the east coast of the US.
Rome is a hub for many budget airlines, including Ryanair, easyJet, Wizz, Vueling, and more. From the Italian capital, it's cheap and convenient to get to places in Italy, Greece, Spain, and Malta. So, it's easy to see why this has some of the best cheap European flights.
Oslo, Norway
This European city flies under the radar but is nevertheless one of the cheapest places to get to in Europe from the USA.
Take a direct flight to Oslo with Scandinavian Airlines (SAS), the main airline carrier in Norway, Denmark, and Sweden. Or pay a little less for a connecting flight through a major European airport. The cheapest flights to Oslo in 2023 tend to hover between $350-$800 from cities like Boston, Chicago, LA, Miami, New York, San Francisco, and Washington D.C.
Oslo is best known for its maritime heritage, most notably its Viking past and delicious seafood. It's definitely worth visiting, but be warned: it's going to cost you a pretty penny once you get there!
Helsinki, Finland is among the cheapest European cities to fly to in 2023
Helsinki is one of the cheapest places to fly to in Europe from NYC, Boston, and LAX (among other major cities). Expect to pay between $450 and $820 roundtrip, with the upper part of that range accounting for Finnair, which offers non-stop services from several U.S. cities.
Helsinki is best known for its seaside charm, sustainability, and contemporary architecture. It's easy to fall in love with a city so beautiful, and the locals agree, who consistently rank it among the happiest cities in the world.
Zurich, Switzerland
Zurich is a European city that's cheap to get to, but expensive once you get there. Its international airport is regularly listed among the top ten airports in the world according to Skytrax World Airport Awards (2016-2019). Many travelers from the US fly to Zurich before continuing by train or car to the Swiss Alps.
Swiss Air Lines is the flag carrier of Switzerland, servicing many routes between Europe and the US. You're looking to pay between $420 and $715 roundtrip on the cheapest dates throughout the year.
If you'd like to visit the most beautiful part of the Alps, flying into Zurich is your best bet. As the largest city in Switzerland, Zurich is seamlessly connected to the rest of the country via public transportation. There are lots of awesome day trips nearby, too!
Frankfurt, Germany
Some of the cheapest flights to Europe from the US go through Frankfurt. Expect to pay between $480 and $690 for a roundtrip fare from large US airports; the cheaper flights tend to have layovers while the pricier ones are direct flights with Lufthansa and Singapore Airlines.
Having traveled extensively throughout Germany, I can't say that Frankfurt is one of my favorite places to visit. However, it will get you close to popular destinations like Heidelberg, Würzburg, and Rothenburg ob der Tauber. The northernmost point of the Romantic Road, a top tourist route in Germany, isn't far away. And you'll also be within reach of Rhine River sightseeing cruises, which depart from the Rhine Gorge and Mannheim.
Paris, France
Paris is among the cheapest European cities to fly to from the US, including Chicago, Philadelphia, LAX, Seattle, Dallas, NYC, and more. France's capital is home to three airports, with most non-stop flights going to Charles de Gaulle Airport. Some reasonably priced airlines include United, American Airlines, and Air France, each offering direct flights to Paris from major US cities. Expect to pay as low as $300-$500 on connecting flights with other major airlines.
Paris is a top bucket list-worthy destination in Europe, home to iconic sights like the Eiffel Tower, Notre-Dame Cathedral, and Louvre Museum. You can spend a week here and barely scratch the surface, so be sure to give yourself plenty of time to explore one of Europe's prettiest cities!
Copenhagen, Denmark
Seeking a cheap European city to fly into? Copenhagen is a solid option. As the second busiest airport in Scandinavia, you can find many cheap flights in Europe to here. This includes direct flights from 7 destinations in the USA. Expect to spend anywhere between $350-$850 roundtrip from major airports on both coasts.
From Copenhagen, you'll be well connected to destinations throughout Northern Europe, as well as the Faroe Islands. You can also find cheap fares to cities like London, Paris, Rome, and Barcelona. Is this one of the cheapest flights to Europe? You bet!
Milan, Italy is among the cheapest places to fly to in all of Europe
From time to time, American travelers can find amazing flight deals to Milan. Big cities like NYC have daily non-stop flights to Milan via American Airlines, Delta, and Alitalia. Even in smaller cities, like Burlington VT and Louisville KY, it's not uncommon to find cheap flights throughout the year. The best deals that are currently available in 2023 range from $400-$800 roundtrip. As is the case with most European destinations, the cheapest time to fly to Milan is in the winter (January and February).
Milan is considered the fashion capital of the world, as it's home to countless high-end designer and luxury stores. But a trip to Milan isn't complete without a visit to its grandiose gothic cathedral, the Duomo di Milano, and its sprawling restaurant scene. The surrounding Lombardy region also merits a visit.
While many destinations in Italy are filled with historic charm, Milan offers a more contemporary, cosmopolitan vibe. This definitely makes it among the most unique places to visit in Europe!
Istanbul, Turkey
Wedged between Europe and Asia, Istanbul is one of the cheapest European cities to fly to any time of year. This is made possible by Turkish Airlines, the largest airline carrier in the world, which services 315+ destinations.
Expect to pay somewhere between $470 and $840 on roundtrip fares from the US. Sometimes, you can get an even better deal by doing a layover in Istanbul en route to another destination. Turkish Airlines offers a stopover program where you can receive free hotels and a city tour during a long layover.
Istanbul is one of the most incredible cities I've ever visited, and I'd recommend it to anyone who loves history, shopping, and food. Explore the Hagia Sophia, Blue Mosque, and Grand Bazaar, and you'll see why it's one of the most unique destinations to visit in Europe!
Cork, Ireland
This is a funny one. Cork isn't your typical world-class city, but surprisingly, you'll find some amazing flight deals here from select US destinations. Every once in a while, as I'm perusing cheap flights to Europe, I'm inclined to take one…though I haven't been yet!
Fun fact: Cork is the second largest city in Ireland and is considered the foodie capital of the country!
Visiting cheap airports in Europe from other parts of the world
Here are some budget-friendly flight routes to Europe from other countries around the globe.
Canada
Looking for cheapest places to fly to in Europe from Canada? Whether you're looking to depart from Vancouver, Toronto, Montreal, or Calgary, here are some cheapest airports in Europe to fly into. Note that these destinations are in order based on average flight prices over the past 6 months:
1. London Heathrow Airport – London, UK
2. Charles de Gaulle Airport – Paris, France
3. Schiphol Airport – Amsterdam, The Netherlands
4. Dublin Airport – Dublin, Ireland
5. Brussels Airport – Brussels, Belgium
Australia offers some cheap flights to Europe, too
Given its sheer distance away, there are not a whole lot of cheap airports to fly into Europe from Australia. However, from Melbourne, Perth, and Sydney, you can reach 48 cities across Europe. Here are the most budget-friendly airports:
1. London Heathrow Airport – London, UK
2. Charles de Gaulle Airport – Paris, France
3. Berlin Brandenburg Airport – Berlin, Germany
4. Madrid-Barajas Airport – Madrid, Spain
5. Rome Fiumicino Airport – Rome, Italy
Discovering the cheapest places to fly to in Europe
Though the cities above are almost always the cheapest destinations to get to in Europe, you will discover other great deals from time to time. I've found incredibly cheap fares to secondary and tertiary destinations in Europe, and I attribute this to the following tips:
Tips for finding the cheapest place to fly into Europe
– Book your flights at least 3 months in advance. The best flight deals are posted way ahead of time. Sure, you can occasionally find last-minute deals, but I wouldn't bank on that. As the date of the flight draws near and seats fill up, airlines tend to hike up the prices. Be sure to browse 3+ months in advance, and you're all but guaranteed the lowest rate on airfare.
– Compare multiple search engines. I always start my flight search with Skyscanner, but then check a couple of other sites including Hopper and Google Flights before pulling the trigger. Most of the time, Skyscanner comes in at the cheapest, but sometimes one of the latter options offers a flight deal to Europe that I can't refuse.
– Sign up for airline newsletters. There are lots of sites out there that show discounted flight fares, including Scott's Cheap Flights. Sign up for this newsletter, and others, which you can find in my other article: top travel hacks for flying.
– Be flexible with your dates. Give yourself a little bit of wiggle room on the dates, and you'll be able to unlock the cheapest fares. Try to avoid major holidays like Christmas, and choose midweek over weekends. I've found that the spring and fall are amazing for flying to Europe, where you can luck out on the weather and save a bundle in the process.
– Fly during off times. Late-night and early-morning flights are king if you want to cheap it out when you're flying to Europe. I prefer taking late flights, anyway, because it gets me into Europe by mid-to late-morning. That way, I can hit the ground running and not lose a travel day.
Frequently Asked Questions (FAQs) about Flying to Europe on a Budget
What is the cheapest month to fly to Europe?
Historically, the cheapest time to fly to Europe is in the early spring and late fall months. This includes March, April, October, and November.
How far in advance should I book a flight to Europe for cheap fares?
For low-priced fares, plan to book flights to Europe at least 3-4 months in advance. This is the timeframe when airlines tend to have the most availability.
What is the cheapest European country to fly into?
Overall, the cheapest European city to fly to is Reykjavik, Iceland. In mainland Europe, the most budget-friendly city to get to is Paris.
Which U.S. city has most flights to Europe?
John F. Kennedy International Airport in New York has 14 direct flights to Europe on several airlines. This makes it among the cheapest airports to get to Europe from the US.
Here are more travel tips and hacks when flying:
For more travel tips, be sure to subscribe to my blog and follow my Instagram account, where I share details about how I've been able to travel the world on the cheap. Happy Travels -Jon
Cities in Europe: Travel Cost Rankings
The following travel cost rankings for cities in Europe are calculated based on the travel budgets of real travelers. Also referred to as a Travel Cost Index, or a Backpacker Index, the cities below are in order from least to most expensive by their average daily travel price, per person, per day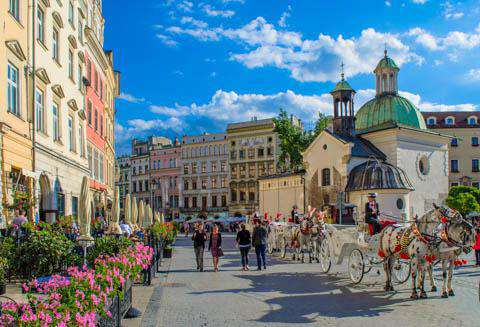 Krakow, Poland
Krakow is Poland's second largest city. It sits on both sides of the Wisla River at the foot of the Carpathian Mountains. There are more than 1.4 million residents in the metropolitan area. Krakow is known as a historical and beautiful city that is one of the country's most popular tourist destinations. Tourism makes up a large part of the city's economy, but there is also a university and several.

Sofia, Bulgaria
Sofia is the capital of Bulgaria and also its largest city. Some people have tried to compare it to Budapest, but the cities are actually quite different. In Sofia you will find wonderful European style architecture intertwined with Communist style buildings. It's fascinating to see the two dramatically different building styles immediately next to each other. There are also many Orthodox Churches around town, with their beautiful domes and intricate.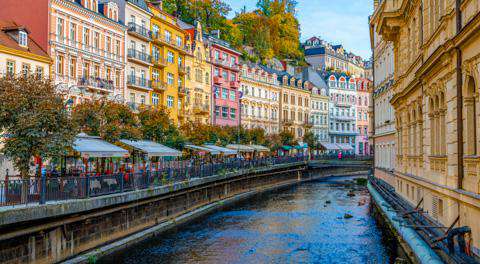 Karlovy Vary, Czech Republic
Founded in 1370, Karlovy Vary translates to "Charles' Bath" for its founder Charles IV, King of Bohemia and Holy Roman Emperor, as well as its famous hot springs. It is located in Bohemia in the western Czech Republic and is also known as Karlsbad (German) or Carlsbad (English). Another highlight is the International Film Festival in July with draws celebrities and other film enthusiasts worldwide.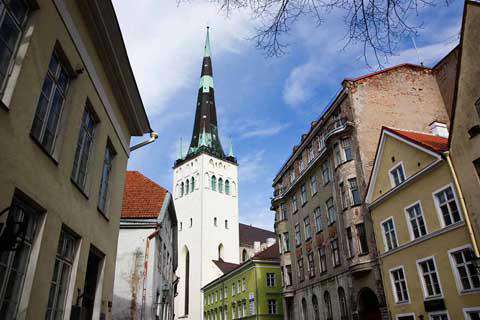 Tallinn
Tallinn, the capital of Estonia, is located on the southern coast of the Gulf of Finland. It has a population of more than 430,000 people and is a charming, yet cosmopolitan place to visit. The Old Town is at the center of the city's tourism, and the beauty and architecture is very impressive. The city's close proximity to Helsinki makes it a popular day trip from Finland, but cheap plane.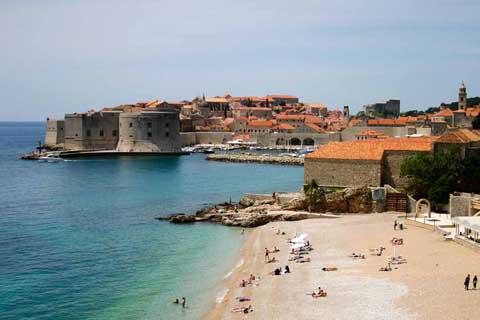 Dubrovnik
Dubrovnik, the "Pearl of the Adriatic", is a beautiful walled city in southern Croatia that sits on the edge of the Adriatic Sea. It's a small city, with only about 40,000 residents, but it's become one of the most significant tourist destinations in the Mediterranean. It is also a UNESCO World Heritage Site. The city was historically built on maritime trade, which is not surprising given its location near major.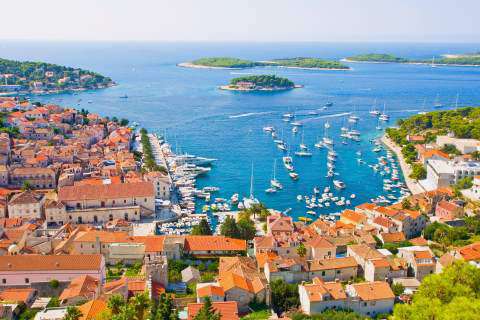 Hvar, Croatia
Hvar is a Croatian island full of mountains, vegetation, beaches, vineyards, shops, restaurants, and also people! Hvar Town is the main city on the island, but there are many other small villages throughout. The best time to visit Hvar is between May and September, although keep in mind it can get busy during this period.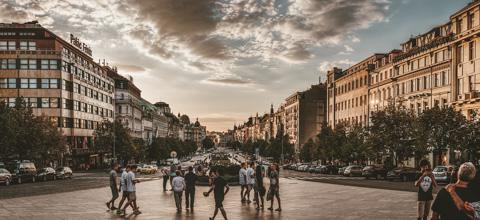 Prague, Czech Republic
Prague is the capital city of the Czech Republic. It is also the largest city in the country and one of the largest cities in Central Europe. Prague has long enticed travelers for its beautiful architecture, impressive bridges, detailed cathedrals, and fascinating history. Prague is unique in that is remained almost completely undamaged during World War II. The medieval city center still feels like you've stepped back in time. Despite.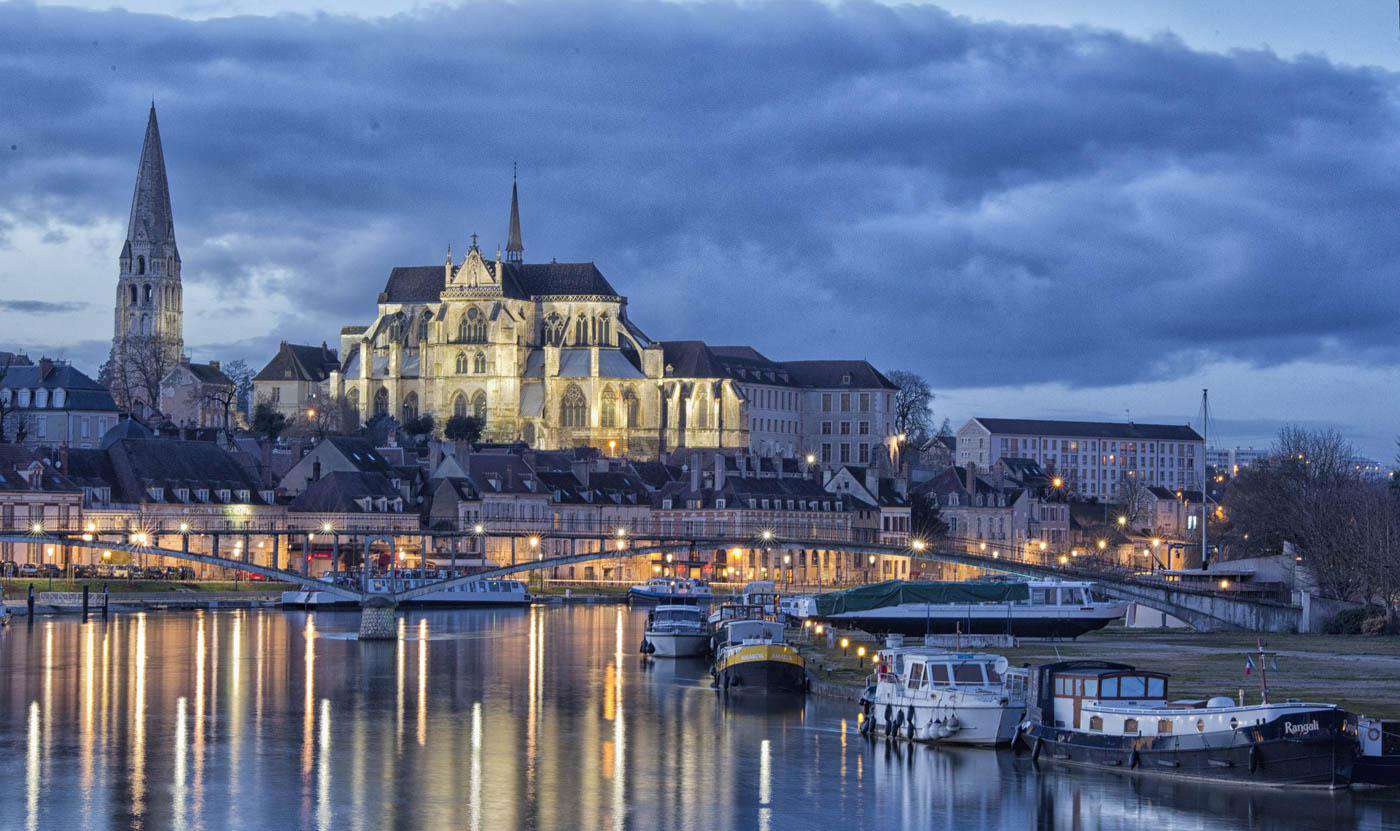 Auxerre, France
Auxerre is a town in France on the Yonne River and in the Yonne department of the Burgundy region. Historically, the town owes its importance to its important position on the river, and also to the once important trade route between the Mediterranean and the North Sea. Auxerre has received the classification of a protected Historic Town in France as well as being one of the French towns of art.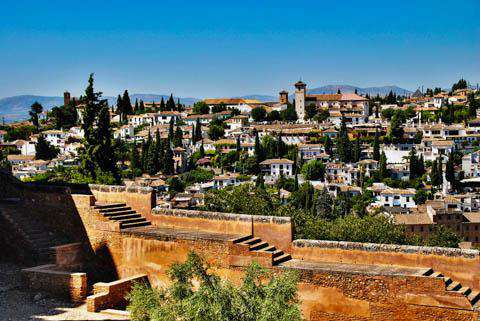 Granada, Spain
Granada is a city of southern Spain located in the foothills of the Sierra Nevada Mountains in the autonomous community of Andalucia. Perhaps the most notable feature of the city is its medieval architecture that dates to the Moorish occupation of Spain. Each example stands from another time and place, strong fortresses and castles against the backdrop of lumbering mountains. Yet they are surrounded by a city thriving with modern.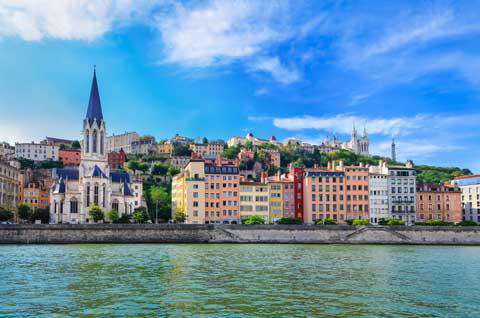 Lyon, France, as viewed from the Saone River
Lyon, located within the region of Southeastern France, is France's third largest city in terms of population, with just over 500,000 inhabitants. This makes the city large, yet still small and personable enough to be explored properly in a short visit. Known as the gastronomic capital of Europe, your culinary needs are exceptionally well catered to here, and for those with historical and cultural interests, you will never be at.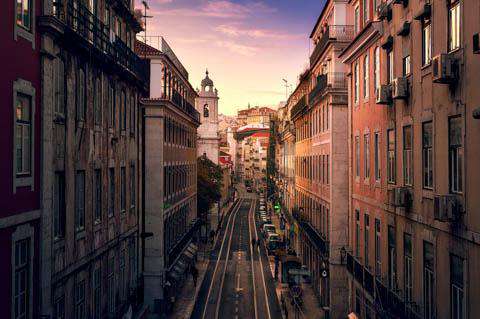 Lisbon, Portugal
Portugal's capital city of Lisbon continues to grow in popularity as a travel destination. The cultural scene has come to life in recent years and the city itself is stunningly beautiful. It sits on the edge of the Atlantic Ocean and is made up of hills that create a dramatic and scenic layout. The city has many white-bleached limestone buildings, narrow alleyways, and a laidback charm that appeals to visitors.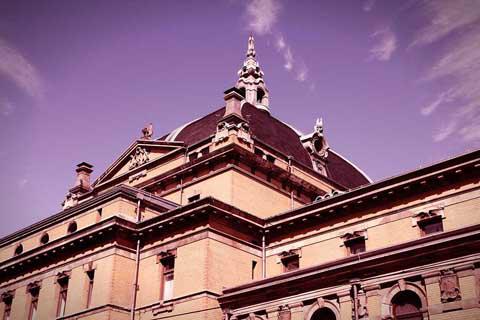 Oslo
Oslo is not only the largest city in Norway, and also its capital. It also holds the title as the most expensive city in the world. Oslo is a unique capital city in that its boundaries include much forest and wildlife. The city itself is nestled in an amphitheater type setting. The city's core is in the bottom by the fjord, and the residential areas stretch uphill away from the.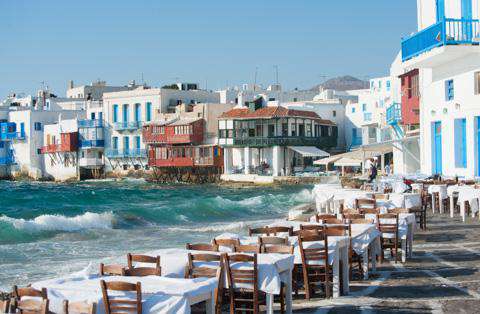 Mykonos, Greece
Mykonos, a Greek Island in the middle of the Aegean Sea, is part of the Cyclades group. Mykonos is one of the most touristy islands in the Aegean Sea and is famous for its whitewashed buildings that climb up the hill along with historic windmills, stunning hillside views, and fantastic seafood restaurants. Because of its popularity, Mykonos comes with a hefty tourist markup. Many passengers arrive here as part of.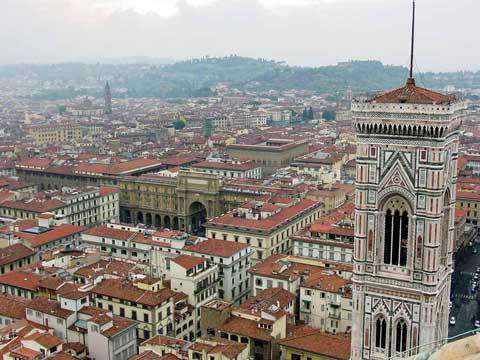 Florence
Florence is the capital of Tuscany and one of the most well known cities in Italy for its art and cultural scenes. The city is rooted in history and you can see this in the architecture, statues, gardens, and art that are everywhere around town. This city truly is a living museum. You should allow yourself at least a couple of days to explore Florence and if you can afford.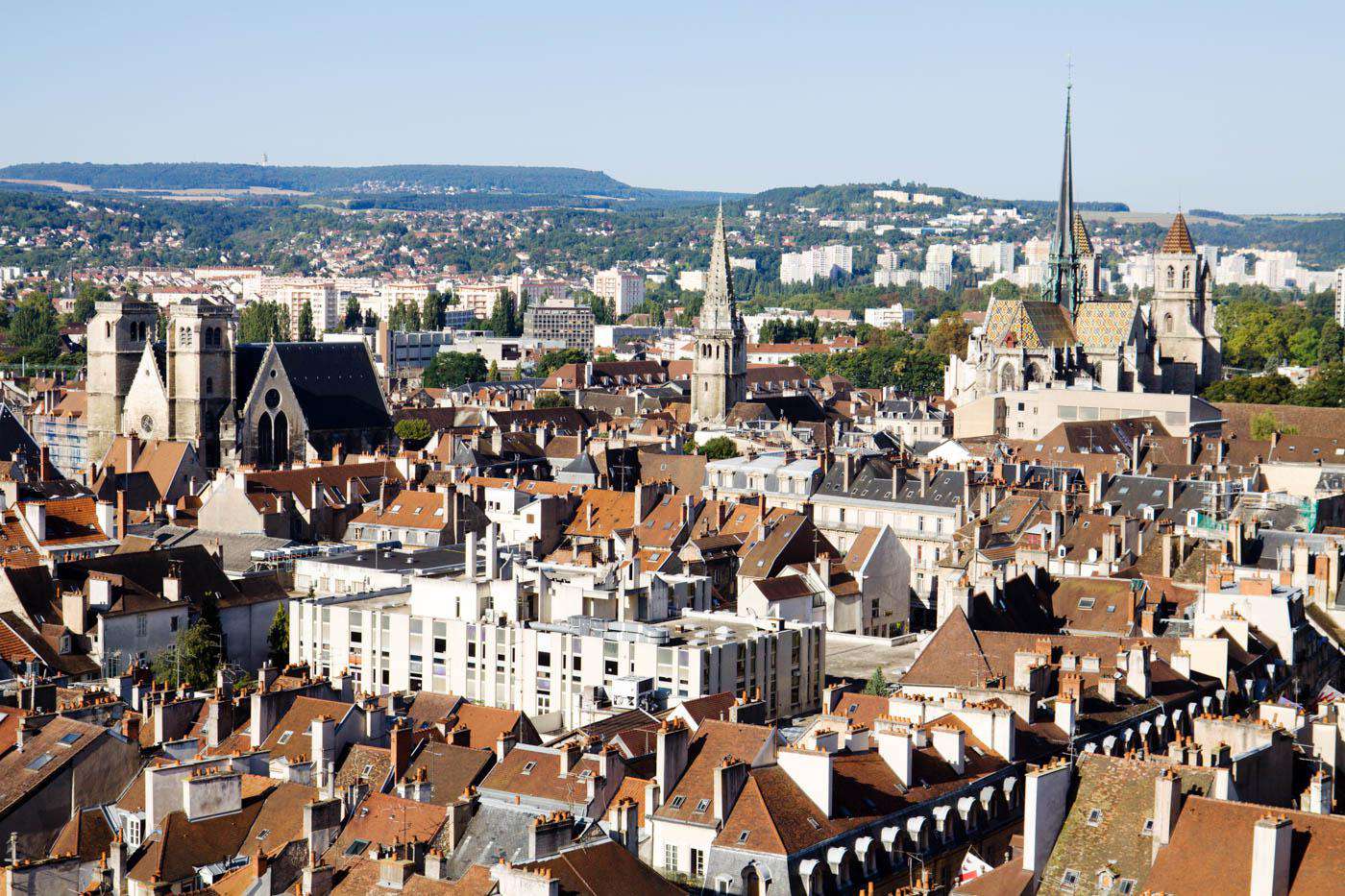 Dijon, France
Dijon is a city in eastern France, capital of the Cote-d'Or department and of the Bourgogne-Franche-Comte region. Archaeological finds in this area date back to the Neolithic period, but Dijon later became a Roman settlement before later becoming home to the Dukes of Burgundy between the 11th and 15th centuries. Dijon was a place of tremendous wealth and power, one of the great European centers of art, learning and science.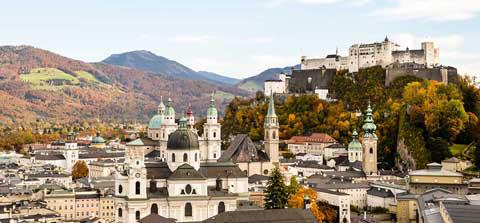 Salzburg Old Town
Most people know of Salzburg from its roll in the infamous movie "The Sound of Music." Every child who fell in love with this movie knows the gazebo scene in the rain, or could sing "My Favorite Things" as they skip down the Salzach River, but once you get past the obvious cliches, you can see that Salzburg is a city with a lot of depth and culture aside from.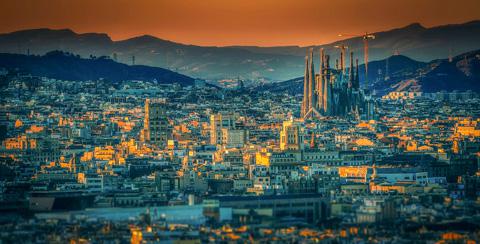 Barcelona, Spain
Barcelona is the second largest city in Spain with a population of over 1.5 million people. It's also the capital of Catalonia and is located on the northeastern part of the Mediterranean coast. Barcelona is one of the country's most popular travel destinations because of its rich history, interesting architecture, and vibrant culture. Barcelona hosted the 1992 Summer Olympic games and that had a strong influence over tourism in the.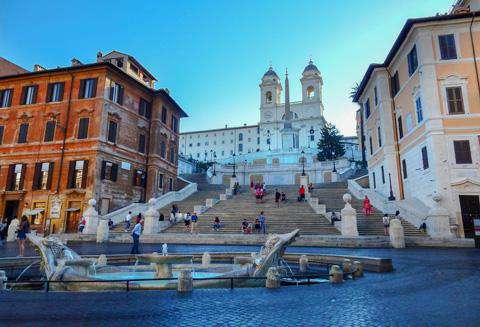 The Spanish Steps, Rome, Italy
Rome is the capital and largest city in Italy. It is also a common entry point for most visitors flying into the country. Rome has been a center of power, culture, and religion for the last millenium, making it one of the most famous and popular destinations in not only Europe, but the world. The influence of the Roman Empire can be seen across continents. Today, the historic city center.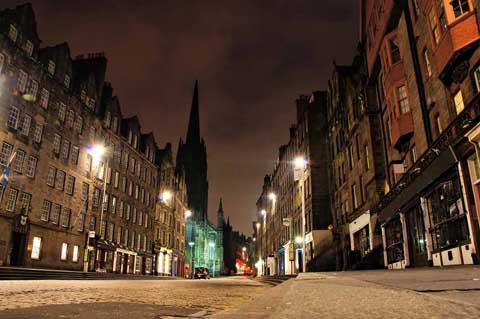 Edinburgh
Edinburgh is the moderately sized capital of Scotland. It is a medieval city that has managed to perfect the combination of Georgian architecture and medieval relics with a cosmopolitan population and avant-garde atmosphere. The city's population is quite young, in large part because of the University of Edinburgh. This youthful vibe gives this city a lot of vitality. There's a thriving nightlife, many restaurants, theatres, galleries and museums. Edinburgh's climate.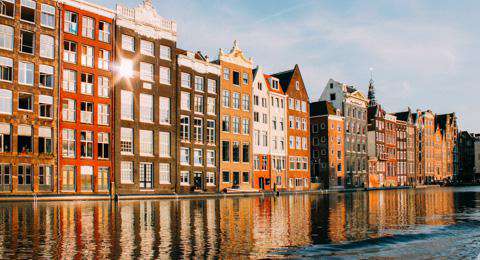 Amsterdam, Netherlands
Amsterdam is the capital, and most popular tourist destination in the Netherlands. There are over one million residents in the metro area. Amsterdam is most famous for its canals that criss cross across the city, but it also has a rich history, interesting culture, and liberal vibe that appeal to all types of travelers. The architecture, bridges, and cycling culture help this metropolitan area maintain its small town vibe, despite.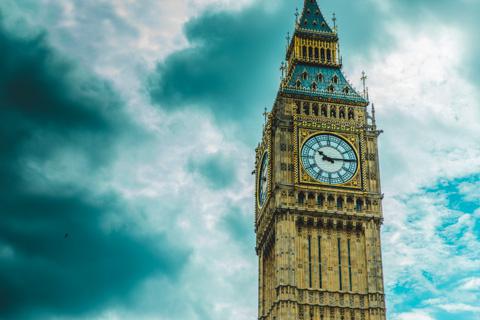 Big Ben, London, England
The capital of the United Kingdom is a thriving multicultural metropolis. Steeped in iconic landmarks, world-class museums and royal parks, London is energetic, majestic, ambitious and one of the world's greatest cities. London is a cultural and fashion capital, a great place to go out, an amazing place to eat and one of those cities that is constantly changing with new and exciting things sprouting up almost every day. History.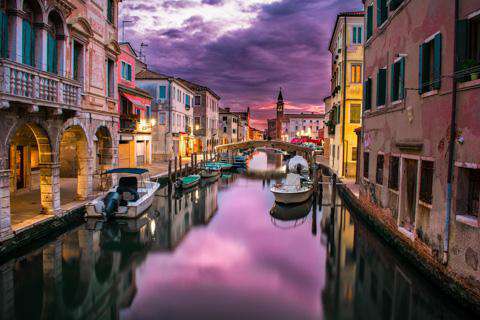 Venice, Italy
The canals of Venice are one of the most popular and emulated destinations in the world. In it's hay day, Venice was at the center of politics, exploration, arts and architecture. Today that history is still very much alive and well. The city is unlike any other in the world. The best way to immerse yourself in Venice is to get yourself lost in the alleyways. It's actually quite easy.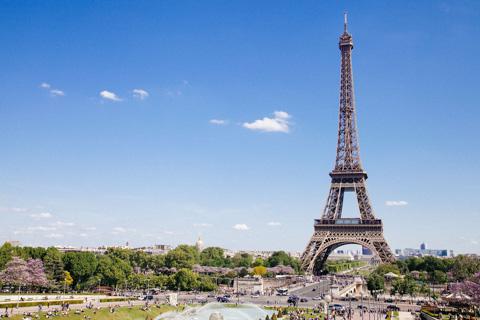 Paris, France
Paris is a dream destination for many people. It's location on the river Seine contributes to its stunning beauty and you can spend many days wandering through its wonderfully diverse neighborhoods. It's known as a city of culture, fashion, food and fun. There is never a shortage of entertainment and activities around town and a highlight of many people's trips to Paris is to explore the city at night, when.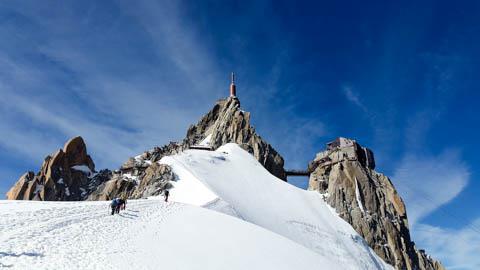 Chamonix Mont Blanc, France
Chamonix-Mont-Blanc (usually shortened to Chamonix) is a resort area near the junction of France, Switzerland and Italy. At the base of Mont Blanc, the highest summit in the Alps, it's renowned for its skiing. Year-round, cable cars take visitors up to several nearby peaks with panoramic views, including Aiguille du Midi above town, and Pointe Helbronner, across vast glacier fields on the Italian border. Chamonix is one of the oldest.
The Cheapest Cities for Other Regions
Country Rankings for Other Regions
What are the cheapest cities to visit in Europe?
The most affordable cities for travel in Europe are currently Kiev (Ukraine), Wroclaw (Poland), Gdansk (Poland), Istanbul (Turkey), Timisoara / Temesvar (Romania), Krakow (Poland), Sopron (Hungary), Cesky Krumlov (Czech Republic), Sofia (Bulgaria), and Varna (Bulgaria).
Affordable Travel in Europe
Europe's almost unmanageable wealth of attractions and cultural heritage is its biggest single draw. From beautiful Paris, to smoke filled coffeeshops in Amsterdam, to Germany's Oktoberfest, to the beaches of Greece, there is so much to see on this continent. It's home to wonderful beaches, historical architecture, amazing wine, and fabulous people. Every country is incredibly different than the next, as there is a huge diversity of culture, history, gastronomy and natural scenery. Who wouldn't want to snack on pizza in Naples, pain au chocolat in France, souvlaki in Santorini or even haggis in Scotland? Europe also has some of the best nightlife in the world.
If you're looking to find a budget-friendly place to stay in Europe, you're in luck! Accommodation pricing varies but it is relatively easy to find the perfect place to stay, for the right price. The further east you go, the cheaper it gets. Hotels and hostels come with amenities like breakfast, private bathrooms, and WiFi. Finding places to eat within your budget is easier than you think, too. Throughout Western Europe, you can find small shops where you can get quick meals such as sandwiches or slices of pizza for between 4-7 euros. These shops are most often found in train stations, bus stations, and main pedestrian areas. Restaurant meals cost around 13-25 euros for a main dish and drink. Food is much cheaper in the east than in the west. A key part of backpacking Europe is choosing how you're going to travel to your next destination. Transportation around most European cities by local tram, subway, or bus is typically around 2 euros for a one-way ticket. Intercity train prices vary wildly from country to country and depending on whether you take a high-speed train or the slow train, which are a lot cheaper, generally costing about 40-50% the price of high-speed trains. Buses are cheaper than trains. Eurolines, Ecolines and Flixbus are budget-friendly options.
Berlin has been one of the cheapest capital cities in Western Europe for years, so it has been attracting budget travelers for a long time. Prices are rising but there are plenty of great deals to be found on lodging and food. If you hunt for a cheap place to stay, Barcelona ends up being a fairly good value, by Western Europe standards. Madrid is a ton of fun and easy on the budget as well. Take advantage of free tapas when you purchase alcohol for a cheap meal. Lisbon is a beautiful hilly coastal city famous for its pastel buildings, cafe culture, and Fado music. It's also very friendly on the wallet when compared to other Western European cities. Krakow is cheap: the hostels are cheap but still of great quality, the alcohol is cheap, and the food is cheap. But as more people learn about the amazing town the more prices will rise, so visit sooner than later.
Amsterdam is a world-class city that's become a popular destination for multiple reasons, but cheap prices are not one of them. Brussels is home to the EU parliament and many jet-set business professionals, which means prices are high. Bruges isn't the cheapest place to visit but most travelers spend just a day or two in this fairytale village, so it shouldn't hurt your budget. While Antwerp is best known as the center of the diamond trade, it's actually a hidden gem thanks to its medieval architecture, vibrant nightlife, fashion scene, art and affordable prices, by Western Europe standards. Rome is another city that's on just about every European itinerary. The prices actually aren't too bad considering its popularity. Of course, it's easy to spend a lot if you're not careful but savvy travelers can experience the city without breaking the bank. Everyone needs to see Paris. True, it isn't a cheap place to visit, especially in terms of accomodation, but there are plenty of ways to save. London is going to hurt your budget so you'll have to get creative if you want to experience this city without going broke. However, the government-run museums are both world class and completely free. Copenhagen is beautiful but it certainly isn't cheap, especially alcohol. You can find ways to save but it's going to take some effort. Stockholm is a beautiful city. It is also expensive. As in, it's one of the most expensive cities to visit. If you do go, you may want to keep your trip short if you're on a tight budget
Subscribe to our Newsletter
By signing up for our email newsletter, you will receive occasional updates with coupons and discounts, plus travel tips and advice from experienced budget travelers!
Source https://www.myglobalviewpoint.com/cheapest-cities-in-europe/
Source https://www.myglobalviewpoint.com/cheapest-places-to-fly-to-in-europe/
Source https://www.budgetyourtrip.com/europe/cheapest-cities