15 Pros and Cons of Living on Amelia Island in Florida
Is Moving To Amelia Island Home To Fernandina Beach A Good Idea?
If island living captures your imagination. Then you should consider the pros and cons of living in Amelia Island. In or near the city of Fernandina Beach.
We are talking about the 13-mile-long barrier island off the northeast coast of Florida. Just south of the Georgia state line.
It is a popular spot for families and retirement living. And comes with a year-round resort-like atmosphere.
But the Amelia Island lifestyle may not be for everyone. So, carefully consider these pros and cons…
Pros and Cons of Living in Amelia Island
Choice of different towns
Great weather
Lots of outdoor activities
Amazing beaches
Family-friendly
Proximity to Jacksonville
No state income taxes
High cost of living
Older housing stock
Limited new development
Risk of severe weather
Complaints of foul odors
Not much diversity
Lots of tourists and snowbirds
Bad traffic off the island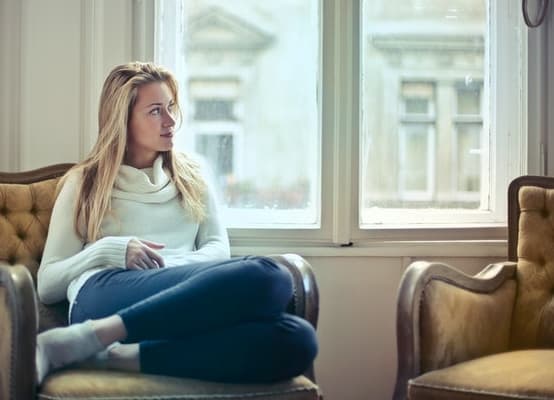 Disclosure: At no cost to you, I may get commissions for purchases made through links in this post.
Before we go any further. And just in case this brief preview of what's to come has created some doubts.
Be sure to check out all of our…
Otherwise, stay with me now. As we dig into the top moving to Amelia Island pros and cons.
Let's take them one at a time…
Choice Of Different Towns
Located in Florida's Nassau County, Amelia Island includes several small towns.
First, you can choose to live in historic Fernandina Beach.
The largest and most well-known of the island's towns. Where the downtown area is home to dozens of independently owned shops and restaurants.
Also, there is Amelia City. Then American Beach right on the Atlantic Ocean shores. Or, Franklintown to the south.
Great Weather
By relocating to this northern Florida coastal community, you will benefit from the excellent weather.
Yes. It does get warm in the summer.
With an average high temperature of 90 degrees. Great for spending time at the beach.
However, ocean breezes mean the real feel temperatures are much more comfortable. Versus more southern and inland regions of the state.
Furthermore, winters are a delight. As daytime temperatures routinely climb into the mid-60s.
While nighttime lows drop into the 40s. Perfect for anyone that needs a little winter chill to know the seasons are still changing.
Yet, without all of the seasonal hassles. That comes with snow, ice, and sub-freezing temperatures.
Furthermore, the climate makes a person want to get outside. Where there are plenty of things to do on Amelia Island…
Lots Of Outdoor Activities
Of course, there are water sports galore. Including kayaking, fishing, sailing, surfing, and boating.
You can explore the beautiful parks. Such as Fort Clinch State Park and Amelia Island State Park.
These places are great for hiking, biking, birding, and enjoying the water features too.
For golf lovers, you will find plenty of options. There are championship-level courses, private golf clubs, and public links.
Finally, if you like horses. This is a rare place where you can go horseback riding on the beach
Plus, some residential communities are built around some fine golf courses too.
And I had to save this next outdoor activity for its very own section. Because you will be living on an island in the Atlantic Ocean.
So, this may be the best thing about moving here…
Amazing Beaches
Since no matter where you choose to live on Amelia Island. You are going to be close to the beach here.
Because the land area is only 4 miles across at its widest point. Stretching from the Amelia River to the Atlantic Ocean shoreline.
So from pretty much anywhere, you can stroll to the beach.
Some of the best local beaches include:
Burney Park
Main Beach Park
Peter's Point
Seaside Park
You will also want to drive south, just off Amelia island to Little Talbot Island State Park. There you will find miles of pristine white sandy beaches.
So, far you might be thinking that Amelia Island is a popular place to vacation in Florida. And you wouldn't be wrong about that.
But you can settle in and raise a family here too. With some of the other advantages Amelia Island living offers…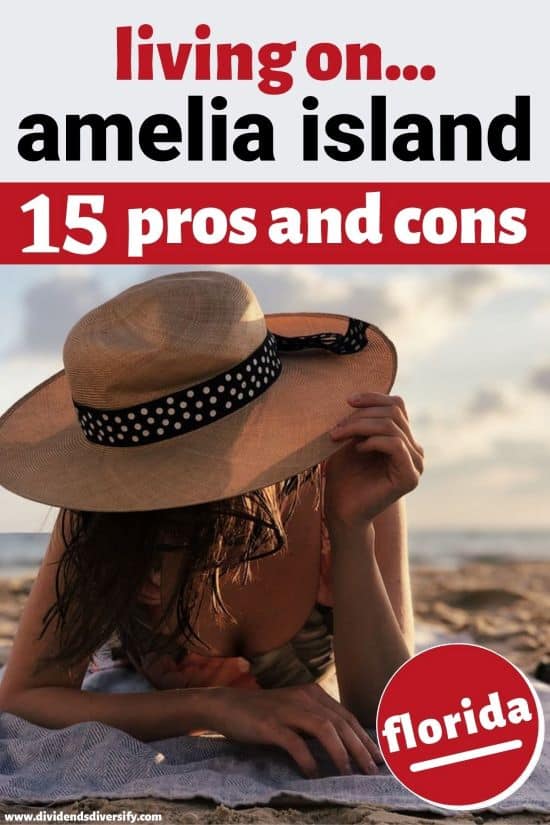 Family-Friendly
What kid wouldn't want to grow up living in a Florida beach town? To me, that would be amazing.
But kids can't play in the sand all week long. So, when they head off to school, you can rest assured there are some good educational options here.
First, the Nassau public schools are considered very good. The district uses a "single feeder" model. Allowing your children to build lasting friendships as they progress through grades and schools.
Ultimately to Fernandina Beach High School. The only high school on the island. Home to nearly 1,000 students.
There are also several private schools. They service primarily grades K-8.
Next, you won't have to worry much about crime. Or fear for your family's safety.
Since both property crime rates and violent crime rates are low. Versus the average rates in the United States and Florida.
Finally, there are plenty of good health care options around the area too. For when issues come up for you or the kids. As many excellent facilities are found in Jacksonville.
Sometimes you just have to get away. No matter how much you love the Amelia Island lifestyle.
Thus, here is another one of the benefits of living here…
Proximity To Jacksonville
Because of the proximity to Jacksonville. The most populated city in the state of Florida.
There you will find a big-city vibe. Lots of urban amenities. Pro sporting events and plenty of fun things to do.
The heart of downtown Jacksonville is just a little over 30 miles from the island. Depending on exactly where you are coming from.
Also, this allows Amelia Island residents to access the robust Jacksonville job market.
Thus, providing the opportunity for big-city employment. While living on a relaxed resort-like Florida island.
Does this seem like the perfect combination for you?
Perhaps. Especially if you can pull off a job where you can work from home one or more days per week.
Next, let's talk money…
No State Income Taxes
Because Florida is one of only a handful of states that does not charge residents an income tax. So, you can stretch your retirement income or your wages a little farther on Amelia Island.
Depending on what state you are moving from. And how much money you make. The tax savings can be quite substantial.
Next, while we are on the topic of money. It makes for the perfect transition into the disadvantages of living on Amelia Island.
I bet you knew it wasn't perfect? And it's not.
So, let's balance this conversation out with the cons of living here…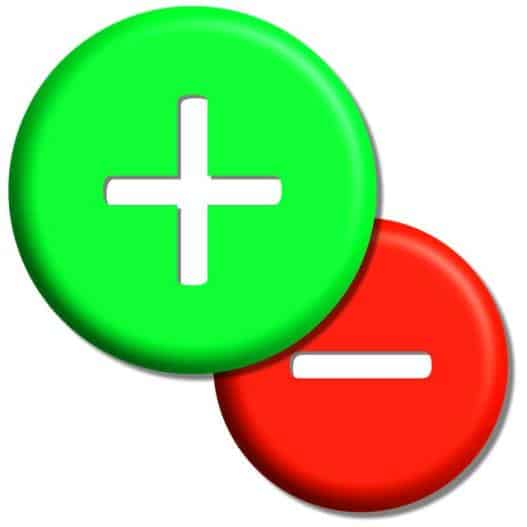 High Cost Of Living
Using the Fernandina Beach cost of living as a guide, you will find this is an expensive place to live in Florida.
BestPlaces.net tallies up the average living cost as 22% higher than the average across the United States. Furthermore, the median house price is 50% higher than the U.S. average.
As a result, Island living on the Atlantic coast has its advantages. But saving money on your living expenses isn't one of them.
Because just about everything here is more expensive. Starting with real estate. Versus other towns, cities, and regions in Florida.
Thus, the average Amelia Island resident is very affluent. Boasting incomes and assets in the upper levels of U.S. residents.
So, make sure you have your financial house in order before you move.
For this, I like the online tool from Personal Capital. It helps us pull all of our money-related activities together in one place.
To easily see our spending, budget, and investments.
Next, for those who like new construction and commercial development, this will be a downside to living on Amelia Island…
Older Housing Stock
When looking for a home. If your preference is for new construction. You aren't going to find much of that here.
Since most of the homes for sale were built well before the year 2000.
Thus, for newer homes and subdivisions, you may prefer living off the island to the west. Closer to the town of Yulee.
Limited New Development
And the same goes for big box stores and chain restaurants. Because that type of mass commercial development hasn't found its way to Amelia Island.
Depending on your perspective, that could be a good thing.
On the other hand, if you need a Home Depot and a Super Walmart around the corner in your neighborhood. You won't find that here.
So, plan on jumping in the car. Crossing the Amelia River. And heading towards Yulee.
Risk Of Severe Weather
And with this being a barrier island set off in the Atlantic Ocean. The risk of one of these severe storms here is a reality. Every year during hurricane season.
The good news is the area hasn't taken many direct hits over recorded history.
However, collateral damage from rain, wind, and flooding is always a possibility. From storm activity up and down the eastern seaboard.
Complaints Of Foul Odors
Not far from the island, in the area of Amelia Concourse and route 200. Residents have complained of foul odors.
It was attributed to a sludge site from past manufacturing activity. There is also a paper factory along the Amelia River in Fernandina Beach.
It too can throw off some unusual smells.
So, just be aware when looking for a home. That there is a history of manufacturing activity in and around the area.
Not Much Diversity
If you like to be surrounded by a diversity of people. You won't find it when living on Amelia Island.
Specifically, more than 80% of residents are classified as white. And the median age of those residents is about 55 years.
Lots Of Tourists And Snowbirds
Deciding to live within this island community means you are choosing one of Florida's prime vacation destinations. In peak years, the area has attracted 700,000 overnight visitors.
Also, some residents live here part-time. During the winter months.
So, if transients and a fluctuating population aren't your things. Then this island may or may not be for you.
Finally, one more possible detriment about moving to Amelia Island…
Bad Traffic Off The island
Head off the island especially in and around the Jacksonville metropolitan area. And you are going to be confronted with heavy traffic congestion here.
It is at its worst during the peak winter season. When the population swells with visitors and part-time residents.
The same goes for Fernandina Beach living. In and around downtown, especially during the holiday weekends. During those times you will find a lot of tourist traffic.
Okay. That's all I have.
So allow me to wrap up with a few parting thoughts…
Living On Amelia Island Pros And Cons
Thanks for reading this article about living on Amelia Island including its largest town of Fernandina Beach.
For anyone asking this question: is Amelia Island a good place to live?
I hope you have found the pros and cons helpful.
From my perspective, it's hard to find fault with family-friendly, relaxed beach-town living in a safe resort-like atmosphere. With abundant opportunities to get out and enjoy the great outdoors.
Yet, like anywhere, the Amelia Island lifestyle won't be for everyone. So be sure to consider the potential drawbacks before relocating here.
Finally, for anyone still searching for that perfect place to live. Check out all of our…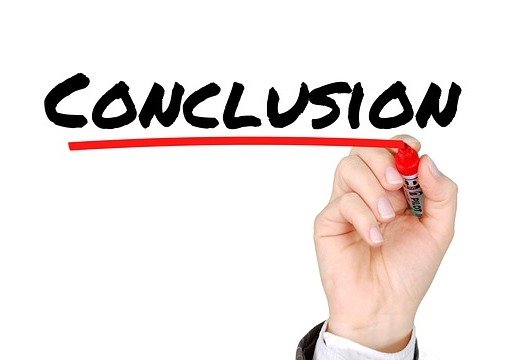 Author Bio, Disclosure, & Disclaimer: Please join me (Tom) as I try to achieve my goals, find my next place to live, and make the most of my money. But understand, I am not a licensed investment adviser, financial adviser, real estate agent, or tax professional. I'm a 50-something-year-old guy, CPA, retired finance professional, and part-time business school teacher with 40+ years of DIY investing experience. I'm just here because I enjoy sharing my findings and research on important topics. However, nothing published on this site should be considered individual investment advice, financial guidance, or tax counsel. Because this website's only purpose is general information & entertainment. As a result, neither I nor Dividends Diversify can be held liable for any losses suffered by any party because of the information published on this blog. Finally, all written content is the property of Dividends Diversify LLC. Unauthorized publication elsewhere is strictly prohibited.
3 Reasons to Visit Amelia Island in the Winter
Tucked away in the northeastern corner of Florida, Amelia Island is the perfect winter getaway. We have fewer crowds, warm temperatures, and ample opportunities to enjoy nature. While Amelia Island makes a great destination during any season, we've chosen three of the top reasons to book an Amelia Island vacation rental during the winter.
1) Amelia Island Winter Weather
The number one reason many travelers choose to visit Florida during the winter is to get as far south as possible. During the search, they often overlook the northern part of the state which is less crowded than busy southern Florida destinations. On Amelia Island, this translates into a more peaceful and relaxing time of year.
Our winter weather is mild with the coolest months of the year averaging lows in the mid-forties and highs in the sixties. This means you can enjoy the crisp night weather with a sweater, all while enjoying the warm, mild weather during the day. Spend more time outside this winter and enjoy some of our Island's activities. We recommend birdwatching, biking, and strolling along our pristine and beautiful beaches.
2) Amelia Island Birdwatching
Often called a birder's paradise, Amelia Island is well known for being one of the top birdwatching destinations in the southeast. Winter offers a special opportunity to see birds that are migrating south due to the colder temperatures. November through March is generally the best time to see the most birds. This includes those staying for the winter and others that are passing through during their migration.
Most of the island's 470 species of birds can be seen year-round, but there are some that only visit seasonally. These include harder to spot species such as Cedar Waxwings and Snowy Owls. Two of the best places to spot birds are Ft. Clinch State Park on the north end of the island and Egans Creek Greenway that runs along the wooded and marshy center of the island.
3) Amelia Island Restaurant Week
There are many different winter events on Amelia Island throughout the holidays, however, the one you don't want to miss is Restaurant Week! Held annually during the last week of January, Restaurant week is a 10-day culinary showcase. The island's most popular dining hotspots are featured and each offers pre-fixed menus at set prices to match your budget. Participating restaurants will offer lunch for $12 and serve three tiers for dinner priced at $21, $31, and $41.
The 13th annual Amelia Island Restaurant Week will be held from January 22 through January 31, 2021. In addition to the variety of entrees and meals, there will also be various dining and cocktail activities including a kick-off dinner and a finale event. Find out more about the event and participating restaurants on the Amelia Island website.
Winter Vacation Rentals
Looking to escape the chill of cold weather and breathe some of the salty fresh air? Then our Amelia Island vacation rentals will make for the perfect winter getaway. We offer a wide variety of properties including oceanfront vacation rentals that offer a stunning view of the Atlantic. We look forward to welcoming you to our island and enjoying the fabulous winter weather!
Catalina Island In December 2022 (All You Need To Know Before Visiting)
Catalina Island is one of the best day trips to take from Los Angeles. Thinking about the best time to visit Catalina Island?
While spring and fall are the best times to visit, visiting Catalina Island in December does come with its advantages. It's a great place to celebrate the end of the year and winter is the least crowded.
December Weather In Catalina Island
The weather in December is rainier, windier and cloudier than the spring, summer and fall months. The weather and water temperature are also colder.
During the winter, the water can be uneven leading to a rough ride on the ferry to Catalina island. If you get seasick, then visiting the island during the winter isn't recommended. But if you enjoy adventure, then it'll be a fun bumpy ride.
Grab Your 1-Pager California Packing List!
Average Temperature In Catalina Island In December
The average temperature in December is 58°F (14°C). Maximum temperatures can reach 65°F (18°C) and minimum temperatures can dip to 53°F (11°C).
You'll find warmer weather during early December and daily temperatures decreasing toward the end of the month.
How Sunny Is It On Catalina Island In December
It is sunny in December with an average of 220 hours of sun throughout the month. Each day has an average of 10 hours of daylight.
Does It Rain In December
Yes, it can rain in December. Compared to the fall and spring months, December gets more rain and there's a 11-18% chance of a rainy day. If it rains, there are 1.4-2.3 inches of precipitation.
How Humid Is Catalina Island In December
Catalina Island is not humid in December compared to the rest of the months. Catalina Island's humidity comfort level is at 0% in December.
How Windy Is Catalina Island In December
© WeatherSpark.com
It is windy in December with an average wind speed of 9 mph but the windiest months are March and April. The least windy months are July and August.
Is The Water Warm In Catalina Island In December
© WeatherSpark.com
No, the water is cold in December. The water is colder than the water from June through October. The average water temperature in December is 60°F starting at 62°F in early December and falling to 59°F towards the end of the month.
If you plan you stay in the water for a long time or if the water isn't the right temperature for you, you can grab a thick wetsuit to keep you warm and cozy in the cold waters.
Holidays & Festivals In Catalina Island In December
If you're planning a trip in December, check out these events happening this month:
Shop Catalina Holiday Kick Off & Tree Lighting: Shop for holiday décor, join decorating contents, see the Christmas tree lighting and more.
49th Annual New Year's Eve Celebration, Casino Ballroom: Dance the last night of the year away at Catalina Island Casino with gourmet food, champagne and live music.
Best Things To Do In Catalina Island
Catalina Island is one of the best islands in California. There are so many things to do in Catalina Island for any age. If you're planning a trip for the first time to this amazing island, then we recommend you check out these once-in-a-lifetime tours to do.
Catalina Island Casino Tour: Explore this 1929 casino, its art deco murals, and history.
Semi-Submarine Tour: Check out the underwater world; it's one of the best things to do with kids.
Catalina Glass Bottom Boat Tour: Discover different fish species without needing to dive underwater.
Golf Cart Tour: A unique way to travel through this island through this tour.
Where Is Catalina Island
Catalina Island is located off the coast of Southern California. It's 29 miles west of Long Beach. Catalina Island is 22 miles long and 8 miles at its widest point.
Map:
How To Get To Catalina Island
The best way to get to Catalina Island is through a ferry. It's just a 1-hour ferry ride that's offered by Catalina Express and Catalina Flyer.
You can choose to depart from any of these 4 cities closest to Catalina Island: Dana Point, Long Beach, Newport Beach, and San Pedro.
If you're worried about getting seasick, you can choose to fly from mainland California to Catalina Island via IEX Helicopters.
If you're flying into mainland California to visit Catalina Island, the closest airport is Long Beach Airport.
But you can find better options at Los Angeles International Airport which isn't too far from Long Beach. You can rent a car at the airport to head to the ferry ports.
How To Get Around Catalina Island
The best way to explore this island is by walking around. You can also take the bus and choose among these options: Garibaldi Bus, Catalina Island Conservancy Wildlands Express Shuttle, and Catalina Transportation Services (which also has a taxi service).
You'll also find taxis as you exit the ferry terminal and the taxi stand (where Metropole Avenue meets Crescent Avenue).
Another great alternative is getting around in golf carts. You'll see locals traveling around in golf carts. It's a fun way to check out the island! You can either rent a golf cart or book a golf cart tour.
Where To Stay In Catalina Island
Catalina Island has a variety of accommodations: campgrounds, hotels, resorts, and more. Here are the 3 best options:
Frequently Asked Questions
Is December a good time to go to Catalina Island?
If you're looking to go during off season, then December is a good time of year to visit Catalina Island. There are still a lot of sunny days with mild 60F weather.
What's the best time of year to go to Catalina Island?
It's best to visit Catalina Island during the spring and fall. Temperatures tend to be mild, crowds are gone for the most part, and you can really feel the change in seasons.
Is Catalina Island tap water safe to drink?
Yes, tap water is safe to drink on Catalina Island and meets health standards. It's best to bring along a reusable water bottle to keep you hydrated throughout the day.
What should I pack for Catalina Island?
Since Catalina Island is an island, make sure you're packing your beach items among with other packing essentials:
Is there Uber on Catalina island?
There is no Uber or Lyft on Catalina Island. Cars – either your own or a rental – aren't allowed either. You can explore the island by foot, shuttle bus, renting or touring in a golf cart.
Let's Summarize
A lesser-known vacation spot, Catalina Island has a host of things to see and do both on land and under the sea. Catalina Island is definitely worth a visit, especially in December when crowds are much smaller than in the summertime.
In short, Catalina Island is a beautiful California gem located close to the Los Angeles area that offers tons of fun for solo travelers, couples, and the whole family. It's the perfect weekend getaway for you, your friends, and your family.
About Us
Hi! Thanks for checking out our blog! We're team #rasikiran, a wife & husband team based in California. Through this blog, I hope you fall in love with California just the way I did.
Source https://dividendsdiversify.com/pros-cons-live-in-amelia-island-florida/
Source https://www.destinationamelia.com/3-reasons-to-visit-amelia-island-in-the-winter/
Source https://baeareaandbeyond.com/catalina-island-in-december/