15 DREAMWORTHY Places To Travel In November
Where are the best places to travel in November? November is a bit of a mixed bag in many places worldwide. Autumn is typically over in most of the Northern Hemisphere, but winter hasn't quite started.
Many of North America and Europe are just cold, miserable, and gloomy places. However, you don't have to let that gloom affect your mood. November is a fantastic time to get away and holiday to a warmer, sunnier destination.
If you're looking for some ideas of great places to travel to in November, we are here to help! Here are the best places to visit in November!
Best Places to Travel in November
Cape Town, South Africa
One of the best countries to visit in November is South Africa! And if there is one city in the world I am dying to return to, it's Cape Town. It's a city too beautiful for its own good. One can get easily lost in the depths of nature and still have dinner at any sushi, tapas, or bistro they want at night.
There are many things to do in Cape Town; it's hard to optimize your time there unless you have a full year. But if you don't have a whole year and looking for a fantastic city to spend time in November, you're in luck.
Cape Town is heading into the summer season in November, meaning more visitors start making their way to the city. The average temperature in Cape Town is a nice 18°C. It's also pretty dry compared to other places.
The weather across South Africa generally starts to warm up beginning in November, some may say it gets unpleasantly hot in some places, but Cape Town stays pretty moderate. It should be visited before the holidays and complete high season! We recommended heading to Cape Town, before going to Stellenbosch and the winelands for a trip, followed by a safari at Gondwana Tented Camps.
The Maldives
The Maldives are one of the best international places to visit in November. November is "shoulder season" in the Maldives, but it's a short period to get some cheaper Maldives travel in. Once December hits, prices will rise, but you stand a higher chance of getting rained on if you travel outside of November-April.
We visited the Maldives for two weeks in November and had an absolute blast. It was one of those dream places we have always wanted to go. The weather was perfect, and we only had one rainy day the entire trip.
Also, the Maldivian resorts are not as packed as they would in the high season. If you've been dying to go to the Maldives but are scared of the price tag, consider traveling here in November!
Jordan
November is a great time to consider traveling to Jordan. Tourism is lower during this time, but temperatures aren't brutally hot. It's technically winter in Jordan, and you may even get lucky and see some snow.
It can get scorching visiting Jordan. Walking around ancient sites like Petra and hiking in the Wadi Rum desert is no fun under intense heat. That's why November is truly a magical time to visit Jordan. We were comfortable (though it was still pretty hot during the day) and never saw anything but sunshine.
It's worth noting that nights may still be cold, especially in Wadi Rum, so bring extra layers.
Turkish Coast
Turkey is one of our favorite places to travel to in November in all of Europe. The weather in Turkey is cooler during these months; some consider it much more comfortable than prime summertime weather.
It's not as busy as the summertime, but you'll still see many travelers lingering about. Prices on accommodation and car rentals will drop during this time. The shoulder season is typically a fantastic time to visit Turkey.
It's still very comfortable, and sunny weather is typical, perfect for hiking in Cappadocia or enjoying Pamukkale. The more south you go, the better; Bodrum and the coast are lovely, but Istanbul is not a bad option either!
The Algarve, Portugal
One of the best places to travel in November is Portugal. We spent a month in the Algarve during November and had a fantastic time. In all honesty, we were looking for some warm weather while traveling around Europe, so we booked a one-way flight to Lagos and enjoyed the sunshine and beautiful Algarve beaches.
Sunshine, no crowds, and low prices are what met us in November. Southern Portugal is one of the best places to visit in the world in November. We were able to save a lot on accommodation, car rentals, and experiences this time. We had nothing but sunny days and even had some wonderful beach days!
Cyprus
On two separate occasions have we escaped to Cyprus when facing winter conditions in northern Europe. Cyprus is the go-to European vacation in November. The weather is still very comfortable, almost always sunny, and the water is still warm enough to swim and enjoy those stunning Cypriot beaches.
The best news is that after October 31st, the European crowds start to die down here. Some businesses will close, but all in all, you'll be able to have a great time in Cyprus with minimal tourism and lower prices!
Namibia
Whenever someone asks me my favorite country to travel to, I always bring up Namibia. Namibia is unworldly and feels like stepping onto a completely different plant and one of the best places to travel in November.
We ventured into Namibia during November (after South Africa) and had an absolutely fantastic time. November is shoulder season in Namibia and the end of the dry season. Because of this, you can usually get better deals on accommodation and roll up last minute to campsites (we did this a few times).
Even though it's shoulder season, there are still plenty of things to do in Namibia. Catching the sunrise at Sossusvlei and driving the Skeleton Coast are among some of my favorite memories. Namibia is becoming a trendy destination so in the high season, it's tough to do things last minute, unlike in November.
Also, with the turning of seasons (from dry to wet), you'll still find Etosha National Park to be very dry, meaning safari animals are easier to spot!
Seychelles
One of my all-time favorite honeymoon destinations in the world is Seychelles! And the best time to visit Seychelles is in November. November is a calmer period between two trade winds that the Seychelles islands experience.
However, this is also high season in Seychelles, so you may find many resorts and hotels are booked up and more expensive. You have to pay for paradise in Seychelles! Does this November list have you debating the Maldives or Seychelles? We're here to help!
The Philippines
It's best to make the long journey (depending on where you are in the world) to the Philippines in the dry season. The dry season in the Philippines is between November and April, with November being the very start of the dry season.
Like most places, the "start" of any season means tourism hasn't really picked up yet, and things are just starting to liven up again. This is very true for the Philippines.
Because of this, you'll find pleasant weather and lower crowds. It's excellent for a diving holiday in Moalboal or to just chill out on the beach. Our favorite island was Siargao!
Australia
November is the end of Spring in Australia and still a lovely time to visit before it gets brutally hot, and summer begins. In the north, like Cairns and the Great Barrier Reef, temperatures range in the 70s-80s°F and are lovely. The further south you go the colder it gets. Tasmania, for instance, is still hovering around the 50s-60°s.
It's relaxed and comfortable, and the crowds are lower. The perfect time to do a Sydney to Cairns Australia road trip
Hong Kong
Any visitor to Hong Kong knows that it can be a hot and humid place. It's a subtropical destination, but November is a perfect time to visit if you want to visit a city. November in Hong Kong typically means clear and sunny days with mild temperatures.
There are so many things to do in Hong Kong you'll need days of exploring, and that's best done without breaking a massive sweat or trying to find AC all day. Seriously, I'm not lying when I say Hong Kong is one of the best places to visit in November!
Hawaii
If you've wanted to go to Hawaii for a romantic honeymoon or even for a family vacation, November is a fantastic time to do it!
There's never a wrong time to plan a trip to Hawaii, and November is considering the low season. Meaning you can score some outstanding deals on flights and accommodation during this month, which is great as Hawaii can get pretty pricy.
If you have wanted to enjoy a luxurious romantic trip, but don't quite have the budget for Hawaii, consider November, which is after the school holidays, but before the holiday madness in December.
Luxury hotel prices can dip as low as $250 a night, which may not sound like a steal, but trust us when we say that's a decent deal for Hawaii.
Hawaii in November also means fewer tourists, so you can enjoy the fabulous beaches of Maui and Kauai without hordes of others.
However, it is essential to note that November is the start of Hawaii's rainy season, though this isn't necessarily a bad thing! The rain brings cooler temperatures, with daytime temperatures dipping to 25°C, an incredibly comfortable temperature. Nevertheless, you should still get a travel rainjacket and umbrella.
If you're a surfer, you may already know that November marks the start of Hawaii's prime surfing season, with large waves hitting the north shores of each island.
Arizona
Thanks to Arizona's position in the Southwestern USA, it is a year-round destination. However, summer in Arizona is HOT and crowded, so it's best to avoid these months if you have the flexibility.
The best time to visit Arizona is from September to April when the temperatures are comfortable, the crowds are few, and you can score some good deals on accommodation.
It's a great time to take an Arizona road trip and hit up sights like Sedona, Tucson and Page. Make sure to do some desert hiking during the day, though you will want a jacket as temperatures drop drastically at nighttime.
If you've always dreamed of seeing the Grand Canyon or Horseshoe Bend, now is your time while the crowds are away!
Egypt
November is an excellent time of year to visit Egypt. During the summer months and well into October, temperatures during the day are often above 27°C and can reach up to 35 °C (!!) with high humidity.
This may not sound too bad, but trust me, it's brutal everywhere except on the coast, where you'll enjoy the ocean breeze. On our Nile River Cruise, we were up every day at 4:30 am, exploring before 6 am, and back in our rooms before 11 am, as we needed to beat the heat for the day.
However, come November, things start to cool off with temperatures near a mild 22°C. You'll even want a light jacket when thinking about what to wear in Egypt.
The further the month goes along and the cooler it gets. It makes it a great time to go to Egypt and explore the many temples and ancient sites without sweating your butt off. There are so many fantastic places to go in Egypt; you'll likely want as much time as you want in the country. We spent two weeks there and barely scratched the surface.
The Florida Keys
Come May; the Florida Keys start to get hot. July and August are almost unbearable, and September marks the beginning of hurricane season. I bet you know where this is going to go. Yes, one of the best places to visit in November is the Florida Keys.
In part because of low autumn crowds, part because it's the end of hurricane season, but also because temperates fluctuate between 72 and 80 F. Can you say ideal?
Because it's the shoulder season, you can score some great off-season pricing. However, bring a rain jacket for the occasional and quick downpour – but don't worry, it shouldn't last too long! What you thought getting a good deal on a hotel room in Key West came without consequences?
To make the most out of your trip, I recommend flying into Miami and driving from Key Largo to Key West for the ultimate Florida Keys road trip. There are so many interesting sights along the way, such as the Marathon Turtle Hospital, Morada Bay, and Robbie's to feed the Tarpons. Don't worry, visiting in November means you can eat at the best restaurants in Key Largo and Key West without making a reservations.
Plan For Your Trip
Protect Your Trip: We don't travel without travel insurance, nor should you. You never know what can happen while traveling, so it's best to be prepared. HeyMondo provides excellent short-term and long-term travel insurance plans.
Find Cheap Flights: Sign up for Scotts Cheap Flights to get notified when prices get ultra low.
Travel Adapter: Make sure you find a good adapter to keep your personal electronics charged. Otherwise, you may be paying for a cheap one once you land. Purchase one here.
Travel Backpack: We like the Nomatic Travel Backpack for our travels. Check the price here.
Our Favorite Travel Shoes: Our answer to this question is always ALLBIRDS! Check them out on their site!
Get a Travel Credit Card: We travel worldwide for free because we have leveraged our spending into points. See why you should get a travel credit cardand how you can do the same with our favorite travel credit cards.
Travel Month By Month
I hope you enjoyed this guide of the best places to travel in November. We break down the other months of the year here!
About Natasha
Natasha is the co-founder of The World Pursuit. She is an expert in travel, budgeting, and finding unique experiences. She loves to be outside, hiking in the mountains, playing in the snow on her snowboard, and biking. She has been traveling for over 10 years experiencing unique cultures, new food, and meeting fantastic people. She strives to make travel planning and traveling easier for all. Her advice about international travel, outdoor sports, and African safari has been featured on Lonely Planet, Business Insider, and Reader's Digest.
Learn more about Natasha Alden on The World Pursuit About Us Page.
Leave a Comment
Welcome to the world, as seen through the eyes of Cameron Seagle and Natasha Alden. On this site, readers will find our experiences, gear reviews, photography, tips, and informative travel guides.
We love getting to off-the-beaten-path destinations and aren't afraid to go it alone. We hope to inspire other independent travelers and provide them with the resources to do so.
If you'd like to learn more visit the about us page.
Follow Us On Social!
This article may contain affiliate links. We receive compensation if you make a purchase, but it won't cost you anything extra.
Related Posts
The Best Travel Clothes For Men
After seven years of full-time travel, it's safe to say I've tested some of the best travel clothes for men. It's tough to strike the perfect balance between comfort, practicality,…
Salt Lake City Ski Resorts: Complete Ski Bum Guide
The Salt Lake City ski resorts are legendary! The city's appeal is evident for skiers, snowboarders, and anyone who loves the mountains. You only have to look up from the…
11 Best Hikes In Bryce Canyon National Park
This hidden haven of Utah boasts some of the best hikes in the American Southwest and the entire United States. The best hikes in Bryce Canyon, particularly, are full of…
22 Helpful Desert Hiking Tips to Know
Desert hiking can seem daunting. However, desert hiking can be a hugely rewarding and romantic place to go for a hike. The colors of the desert and their landscapes at…
11 Best Places to Travel in November 2022
These are the best places to travel in November in the United States and around the world.
Patricia Doherty is a writer who specializes in covering destinations, resorts, and cruises for Travel + Leisure and other publications.
Autumn can range from beach weather in Los Angeles to puffy coat temperatures in Aspen, while it's always warm and sunny in the Caribbean and Hawaiian Islands. Pleasant temperatures and fun events make it ideal timing for a visit to Scottsdale, Austin, and New Orleans.
In San Miguel de Allende, Dia de los Muertos celebrates the lives of those who have departed with parades and costumes, and in Natchez, an event brings art to a historic inn. Autumn in New York City is always beautiful, and travelers can choose to visit later in the month of November to get into the holiday spirit with ice skating rinks, Christmas trees, and decorations showing up around Thanksgiving.
If you're considering a getaway before the end-of-the-year holidays, even if it's just for a long weekend, we have some suggestions for you. Here are 11 of the best places to travel in November 2022.
San Miguel de Allende, Mexico
Stephen Simpson/Getty Images
Located in Mexico's Sierra Central Mountains about 200 miles from Mexico City, San Miguel de Allende is one of Travel + Leisure's World's Best cities. The UNESCO World Heritage Site's atmosphere, architecture, restaurants, and artistic style make it a great place to visit year round. In November, its celebration of Dia de los Muertos, or Day of the Dead, is among the most exciting in all of Mexico, with the five-day La Calaca festival, Catrinas Parade, and colorful makeup and costumes. At the elegant Rosewood San Miguel de Allende, professional makeup artists are available to turn faces into beautiful skulls, while many guests enjoy the festivities and city views from the Luna rooftop bar.
Scottsdale, Arizona
Thomas Roche/Getty Images
Pleasant weather makes November a perfect time to be outdoors in Scottsdale. There are new hiking trails to explore, plenty of golf courses to choose from, and with temperatures in the sunny 70s, there's still time to relax by a hotel pool. This year, the annual waterfront event on the Arizona Canal — Canal Convergence — celebrates its tenth anniversary from Nov. 4-13 with the theme "Celebrating 10 Years of Water + Art + Light." The free public art festival features large-scale works by international artists, family-friendly activities, performances, music, workshops, and food. A range of places to stay includes The Hotel Valley Ho, Mountain Shadows Resort, and ADERO Scottsdale, set above the Sonoran Desert in a Certified Dark Sky Community
Egypt
Anton Aleksenko/Getty Images
With cooler temperatures, November is the best time to explore Egypt's fascinating and extraordinarily well-preserved temples, pyramids, and monuments. From Cairo's pyramids, Sphinx, and bustling city to Luxor's Valley of the Kings and ancient temples, the Nile is the center of thousands of years of history. This November celebrates 100 years since the discovery of King Tutankhamun's tomb by Howard Carter and his benefactor Lord Carnarvon. After years of delays, the Grand Egyptian Museum near Cairo is scheduled to open in November. Viking's Pharaohs & Pyramids cruise is the perfect way to see these marvels in comfort, with the newest ships on the Nile and Egyptologist-guided tours to make the experience engaging and meaningful.
New Orleans, Louisiana
Nathan Steele/EyeEm/Getty Images
November brings comfortable weather and exciting events to New Orleans, including Thanksgiving weekend's Bayou Classic college football rivalry. The Caribbean Carnival Bayou Bacchanal celebrates Caribbean culture, cuisine, and music on Nov. 5 in Crescent Park. The New Orleans Film Festival will be held from Nov. 3-8 at various venues. At the National WWII Museum, "Expressions of America," a sound and light show, opens Nov. 11. The nighttime spectacular, presented by the Bob & Dolores Hope Foundation, combines music, special effects, and wartime correspondence from the Museum's collection — an experience that is sure to be exciting, educational, and emotional. Stay at the Higgins Hotel on the museum's campus, the Kimpton Hotel Fontenot, Four Seasons Hotel New Orleans, Ritz-Carlton New Orleans, or one of the many other lovely hotels in the city.
Cayman Islands
Erick Lucio/EyeEm/Getty Images
Located in the western Caribbean, the Cayman Islands are made up of Grand Cayman, Cayman Brac, and Little Cayman. The largest, Grand Cayman, is home to Seven Mile Beach and snorkeling destination Stingray City, located about 25 miles off the island's shore. Visit the capital city of George Town for art galleries, duty-free shops, restaurants, and museums. Queen Elizabeth II Botanic Park features a lake, garden, and rare blue iguanas. Nonstop flights on Cayman Airways are available from New York, Miami, Tampa, Denver, and starting Nov. 5, Los Angeles. Stay at the Ritz-Carlton, Grand Cayman, Grand Cayman Marriott Beach Resort, or Westin Grand Cayman Seven Mile Beach Resort & Spa.
New York, New York
In November, New York City is the perfect combination of autumn and winter, embellished by fall colors in Central Park and, as the month progresses, holiday decorations throughout the city. The Macy's Thanksgiving Day Parade, the Christmas Spectacular Starring the Radio City Rockettes, and the New York City Marathon are popular November events, and Broadway shows are once again in full swing. With so many places to stay throughout the city, consider the convenient Conrad NY Midtown, Pendry Manhattan West, Hard Rock Hotel, or the Ritz-Carlton NY Central Park.
Aspen Snowmass, Colorado
Steve Whiston/Getty Images
Come November, there's a definite chill in the air in Aspen Snowmass, and there might be flurries by the end of the month. Take advantage of this time for hiking, mountain biking, or exploring the towns of Snowmass and Aspen for shopping, dining, and nightlife. Stay at the newly renovated Viewline Resort Snowmass with its slopeside location, heated outdoor pool, and Lupine Spa, or at pet-friendly Wildwood Snowmass in the same complex. One Snowmass offers two, three, and four-bedroom luxury vacation rentals. In Aspen, The Little Nell is a classic with its popular Ajax Tavern and convenient location. Look for non-stop flights or Denver connections to Aspen from major cities. From Los Angeles or San Francisco, you can take a private jet-style trip to Aspen on Aero.
Los Angeles, California
The air is clear, and there's still pleasant weather for the beach, a hike, al fresco dining, or whatever you choose to do in LA. Celebrate Dia de los Muertos on Olvera Street where you can also shop, listen to mariachi music, or dine at an outdoor cafe. LA's rooftops are especially inviting in November, and you can choose the buzzy Rooftop at JG at the Waldorf Astoria Beverly Hills, the Rooftop at The Wayfarer, Spire 73 at the Intercontinental DTLA, Agua Viva at the new Conrad Los Angeles, or many others around the city. Dine poolside at the Hotel Figueroa's La Casita, or at the Canopy Club at Culver City's Shay Hotel. The Los Angeles Auto Show returns this year from Nov. 18-27. The Enchanted Forest of Light opens on Nov. 20 and continues until Jan. 8, 2023.
Austin, Texas
Sean Pavone/Getty Images
This fast-growing city is a great destination in November as the weather cools. The Austin Film Festival is set for Oct. 27-Nov. 3, billed as one of the top festivals in the country. Foodies will want to visit for the annual Austin Food + Wine Festival from Nov. 4-6, with some of the nation's top chefs, sommeliers, and winemakers. Another entertaining event is the Austin Celtic Festival from Nov. 5-6, featuring music, dance, storytelling, and Scottish Highland Games. Stay downtown at the Thompson Austin in the heart of the entertainment district or at the creative tommie Austin. Also downtown, The Driskill has welcomed guests for more than a century.
Natchez, Mississippi
Tim Graham/Getty Images
The oldest city on the Mississippi, Natchez is a walkable example of small-town America. More than 500 historic buildings, pre-Civil War mansions, and over 1,000 structures on the National Register of Historic Places make it an interesting place to visit. Allumer Natchez (Nov. 11-12) will feature local and national artists in a contemporary exhibition on the grounds of Dunleith Historic Inn. You can see even more of the Mississippi River, including a stop at Natchez, on a Viking Mississippi River Cruise.
Hawaii, Hawaii
M Swiet Productions/Getty Images
The "Big Island" of Hawaii is the largest, youngest, and most diverse of the islands. The dry Kona Coast, lush Hilo, black-sand beaches, and Hawaii Volcanoes National Park provide much to see. Places to stay vary from luxurious resorts to AirBnbs. The Four Seasons Resort Hualalai offers a range of accommodations from guest rooms to suites and multi-bedroom villas. Golf, swimming, and a variety of experiences are available at the resort. Also on the sunny Kohala Coast, the Mauna Kea Beach Hotel and the Westin Hapuna Beach Resort feature two golf courses and a variety of accommodations.
The 15 best places to travel in November 2022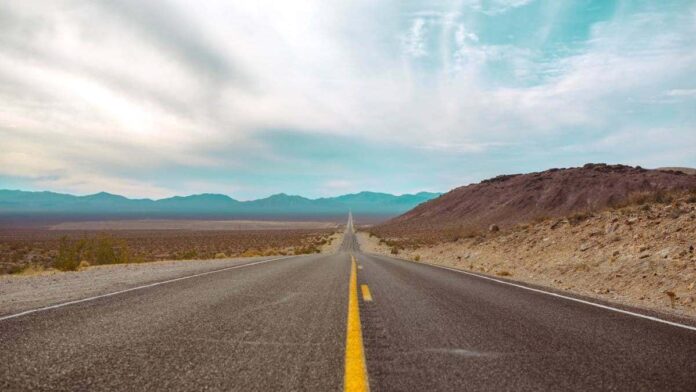 November is a time when seasons change, with different countries experiencing different weather climates. This definitely throws out more travel options for tourists to choose from. For those who want to experience a warm summer destination, they can visit Brisbane or Bangkok. Whereas those who love to experience the cold and chilly season can visit countries like Korea or even Switzerland.
Planning a holiday around this time can be a bit frustrating for those who face sky-high plane ticket prices during this season. However, if you know the best places to travel in November, this can be a wonderful month to vacation.
Here we have compiled a list of the best places to visit in November 2022, do check it out below!
Here are the best places to travel in November
Best places to visit in November in Asia
Best places to travel in November in North America
Best places to visit in November in Europe
Best places to travel in November in Africa
Best places to visit in November in Asia
Bask in the allure of the Festival of Lights – Bagan, Myanmar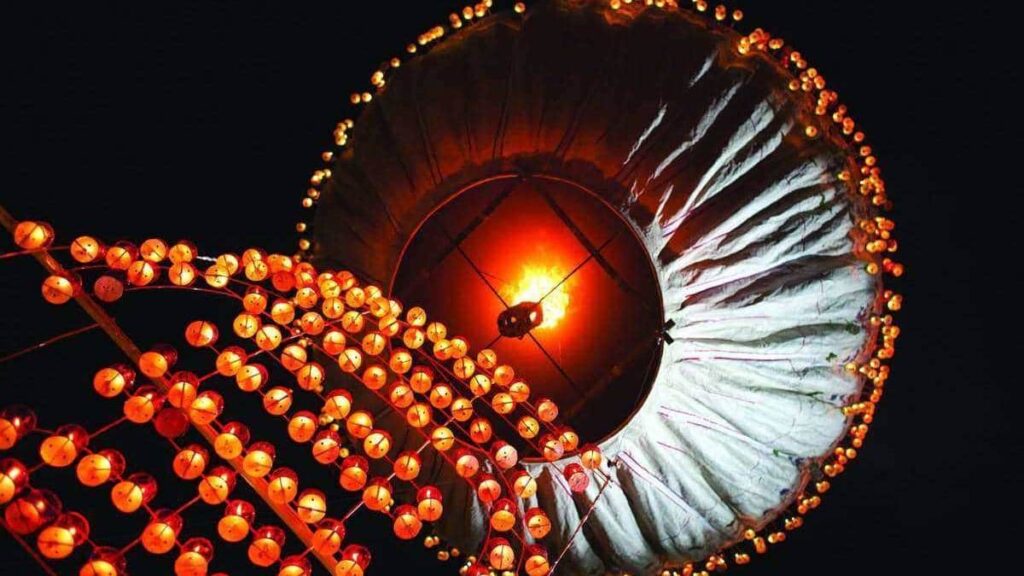 Visit Bagan in November and experience its hot air balloon festival
Travelling to Myanmar, a country where the largest concentration of Buddhist temples and stupas exist is an immersive experience for those who love exploring culture. Though not the first country that comes to mind, it is one of the best places to visit in November.
Myanmar is also one of the best places to travel in November for one particular reason: the Taunggyi Tazaungdaing hot air balloon festival in Bagan. Marking the end of the rainy season, the breathtaking festival is filled with illuminated hot air balloons taking flight over the sea of ancient temples.
READ MORE: Bagan and its festival made it to our list of places to visit before you die
Experience of cultural tradition-meets-modernity – Bangkok, Thailand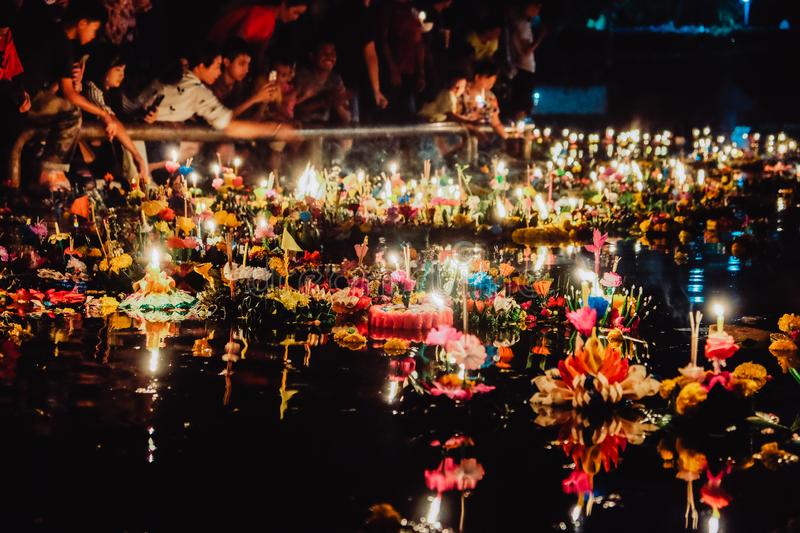 Thailand's Loy Krathong Festival is the most picturesque festival due to its beautifully decorated candles in November
Thailand is a fantastic country where it is hot in November with around 9 hours of sunshine every day. What makes November a notable time to visit the "Land of Smiles" are celebrations like the Yi Peng Lantern Festival and the Loy Krathong Festival.
Both festivals are visual bliss due to the wonderfully lighted candles while watching thousands of golden lanterns glow under the night skies.
READ MORE: Explore the Land of Smiles with our complete Thailand Travel Guide
A dream destination for water activities and tranquil vibes – Maldives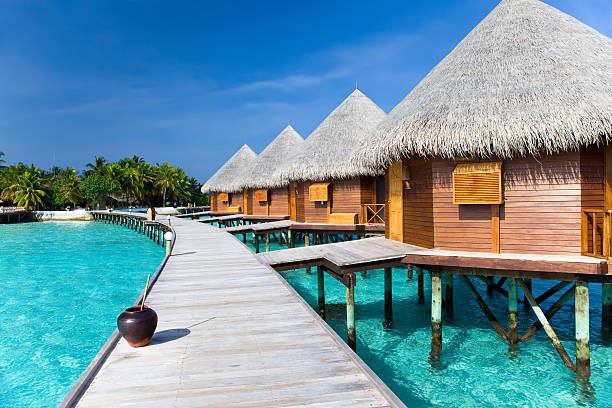 The Maldives is the perfect destination for a dip in the pool and scenic views in November
November is arguably the best time to visit the Maldives since it has a tropical island that is best for beach lovers and those who want a relaxing time to enjoy the tranquil and pretty views. Apart from that, the Maldives is also a hot spot for water activities and adventures such as scuba diving, snorkelling and even watching the manta rays.
Also, during this time of the year, Maldives is marking the start of the dry season with warm temperatures and clear skies, offering ideal weather for your stay in the Maldives.
For those who enjoy island hopping, you can head to Male Island for the glitz and glamour, Maafushi Island for an experience with the Maldivian culture, Kuredo Island for a unique dine-in under the waters, or even Biyadhoo Island for a chance to enjoy scuba diving.
In November, Maldives experiences a generally dry season which leads to a warm and sunny destination for tourists. This would be a good time for parasailing due to the great weather. Not to mention, Maldives has its very own unique nightlife as well! Other than the typical clubbing and bar hopping options, Maldives is known to have crab racing and a jungle cinema as well!
Live the tropical beach life before the crowds hit – Goa, India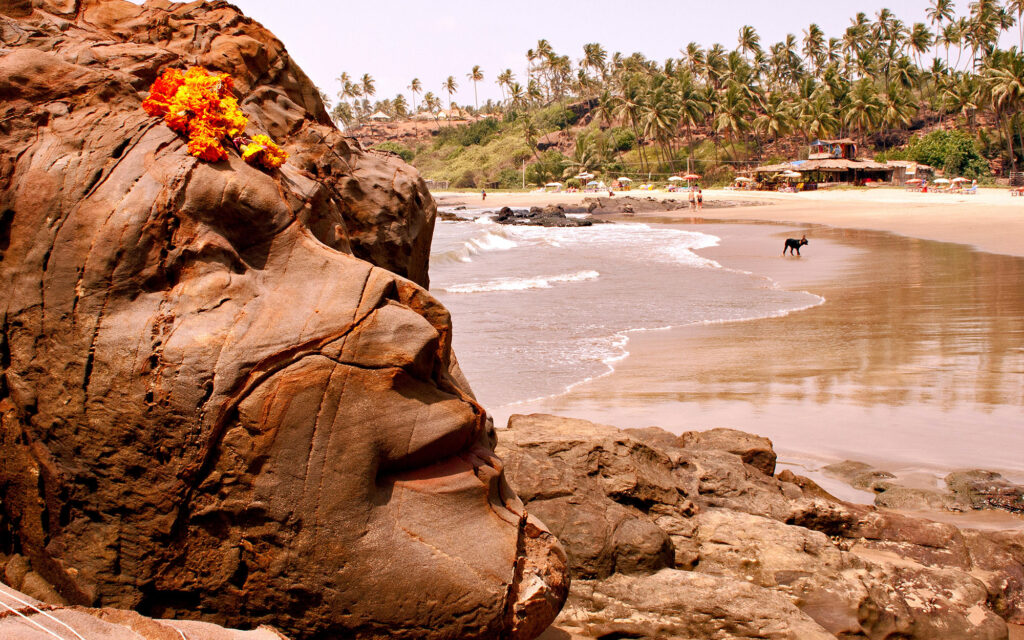 F0G3DP Shiva Rock Carving at Vagator Beach Goa India
Another amazing Asian place worth visiting in November is Goa in India. An ideal tropical beach destination, Goa is perfect this time of the year if you want to ditch the rains as well as the crowds.
Goa is mostly rainy throughout the year but you can expect dry days in November. Also, right before the holiday season, you are able to avoid the Christmas and new year crowds.
However, you still get to catch a glimpse of the early-stage decorations. Another added bonus is that you can get great deals on hotels during this time of the year in Goa.
READ MORE: Find out why Goa is also one of the best places to go for Christmas and New Year's Eve
Most beautiful island with its unique atmosphere and nature – Jeju-do, South Korea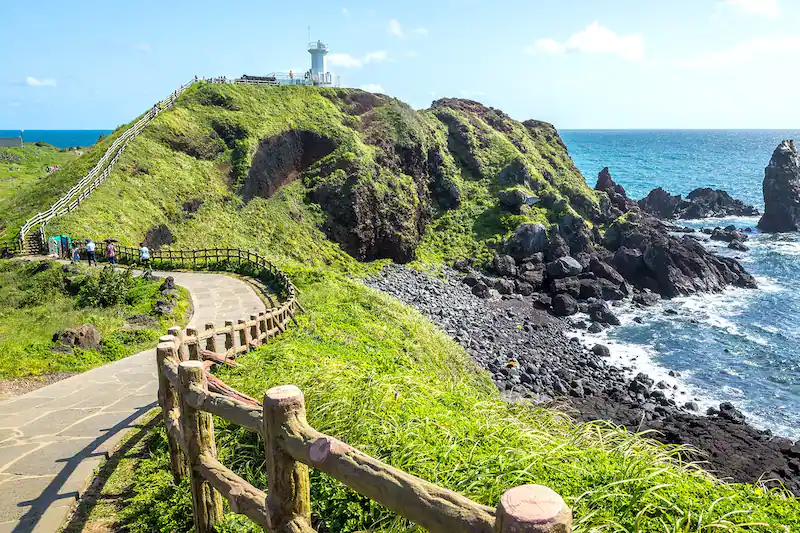 With its ideal weather, Jeju-do is one of the best places to travel in November
Asia has many fun destinations that have ideal weather during November. To enjoy a breezy yet warm climate, do check out Jeju-do, the biggest island that is located southwest of the Korean Peninsula.
At Jeju-do, there are many activities for you to do including horseback riding, enjoying the exquisite views of famous landmarks like Seongsan Ilchubong and Hallasan Mountain, plucking Jeju oranges from the farm, and entering the world's longest stone maze for some fun and challenge.
Generally, Jeju-do is one of the go-to places for foodies as it has a wide variety of local dishes and delicacies. From their famous native black pig grilled dishes to fresh and yummy seafood abalone porridge that's served with huge chunks of abalone fresh out from the sea, and even aesthetically pretty cafes to dine at!
READ MORE: Here's a food guide that serves Muslim-friendly restaurants in Jeju-do.
Best places to travel in November in North America
The place for family bonding and outdoor activities – San Diego, California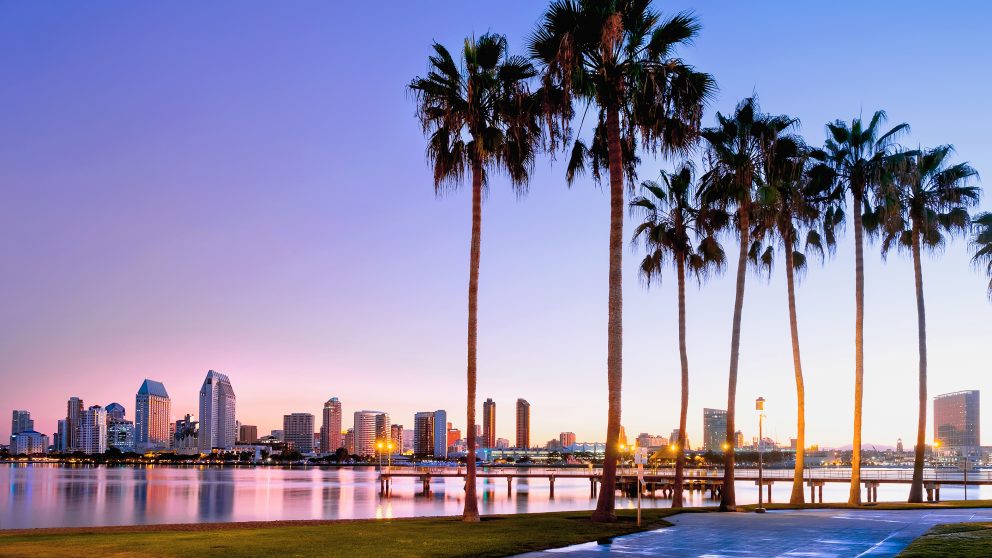 San Diego is the ideal November destination due to its warm and cuddly weather
One of the best places to travel in November is the US, or specifically the west coast, because of the pleasant autumn weather combined with the joy of family gatherings and outdoor activities.
Travel down to the Pacific coast of California, San Diego where the annual San Diego Bay Wine + Food Festival is held, featuring world-class wineries and spirits together with fine dining restaurants, food, and many more. Do visit La Jolla as it is one of the best attractions that is visited by both locals and tourists. Bring your cameras along as there are lots to take from the beautiful views along the coast, and even up-close views of the seals and sea lions at the La Jolla Cove.
READ MORE: Celebrate the biggest beer fest week in San Diego!
Watch the migration of polar bears in Churchill – Manitoba, Canada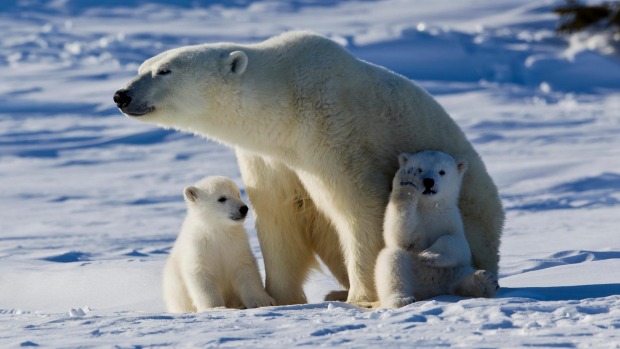 Watch a polar bear migration when you visit Manitoba in November
In Manitoba, Canada, there is a place called Churchill. This humble town is home to over 900 polar bears, making Churchill the polar bear capital of the world. During November, the polar bears migrate to the peninsula where they hunt for seals out on the open ice.
For a chance to witness these rare, amazing bears, tours are available. You also have the option to find your own spot in the tundra and watch the bears by yourself. So if you're thinking about where to travel in November, look no further than here.
READ MORE: Explore the best and largest zoos in the world
Spiritual inspiration and healing trip – Sedona, Arizona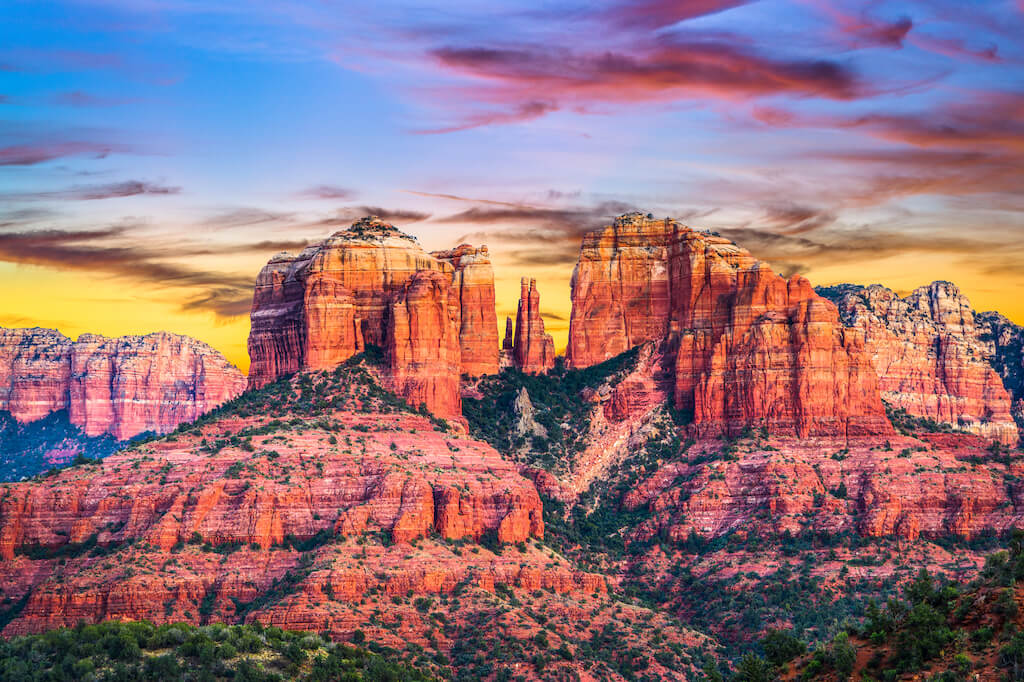 November is a great time to visit Sedona, Arizona for a healing trip
Apart from the famous Grand Canyon National Park, Sedona is another great destination that is surrounded by famous rock formations and it is one of the most relaxing places for meditation and healing retreats.
By this time of the year, backpacking permits are still available and though winter is starting to arrive slowly, it still holds perfect weather for outdoor adventures like hiking and mountain biking, and one can even rent an ATV to jeep through the panoramic views of Sedona.
With its multiple bands of layered red rock hiding millions of years of geological history, the Oak Creek Canyon is a sight to behold.
For sure, one can't miss out on Sedona's award-winning spas and therapeutic massages! As Sedona is known as a spiritual mecca for those seeking rejuvenation, healing, and spiritual relief, one can go for their unique psychic reading or even a one-of-a-kind shamanic experience journey to help you reset and reconnect the purpose of your life.
Being one of the destinations for a world-class shopping and dining experience, check Tlaquepaque Arts & Shopping Village – a Mexican village-inspired shopping experience located just along the Oak Creek
Take a leisurely break at The Big Island – Hawaii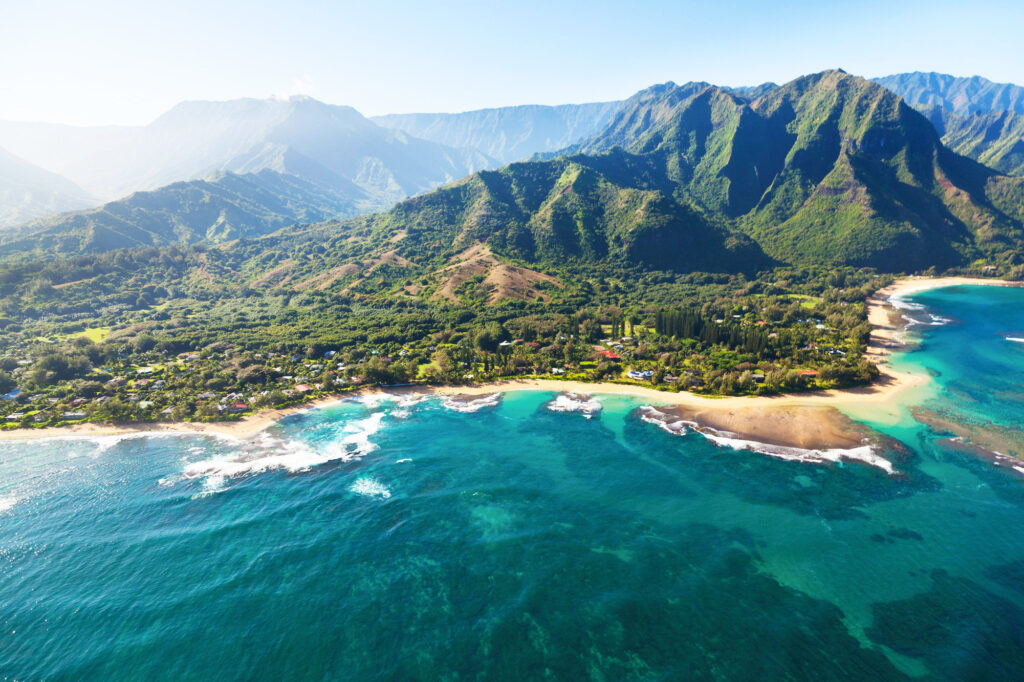 The Big Island of Hawaii is one of the best places to travel in November for water sports lovers
Another amazing place to visit in the month of November in North America is the Big Island of Hawaii. If you want to spend a relaxing getaway just before the holiday season begins, this Hawaiian island is your perfect beach destination with unique spots to sunbathe and float.
If you love water sports, you can enjoy snorkeling with manta rays at night and surf Kailua-Kona hot spots. You can pamper yourself at spas with ancient Polynesian healing traditions, such as volcanic mud wraps and lomi-lomi massages.
READ MORE: Hawaii is also one of the best places in the world for swimming with dolphins
Take your kids to the Walt Disney Resort – Orlando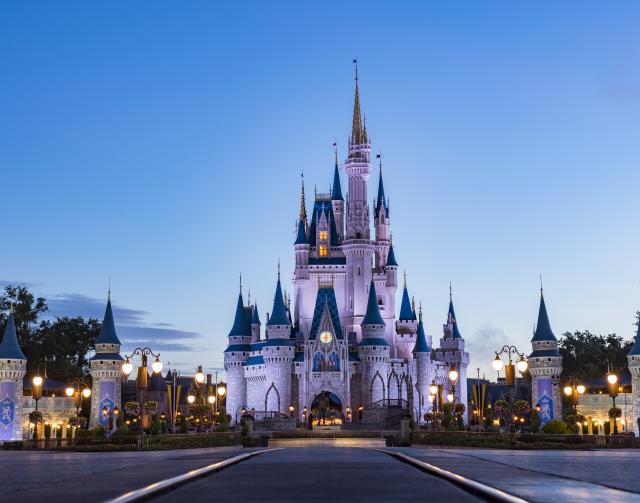 Orlando is the perfect place for a November family holiday
With an average temperature of around 29-30℃ in the month of November, the theme park capital of the world and home to the Walt Disney World Resort, Orlando is perfect for exploring in the month of November.
The chances of rain are really low and there is a significant drop in humidity. This is an ideal time to take a break with your friends and family and enjoy fun rides and immersive shows at some of the world's best theme parks in Orlando.
Spend your time there and take many pictures together with famous Disney characters, challenge yourself by taking on the rides at Expedition Everest, or even conquer your fears through the scariest ride at Twilight Zone Tower of Terror.
READ MORE: Find out what are the best amusement parks in the world
Best places to visit in November in Europe
Take a sunny adventure in Fuerteventura – Canary Islands, Spain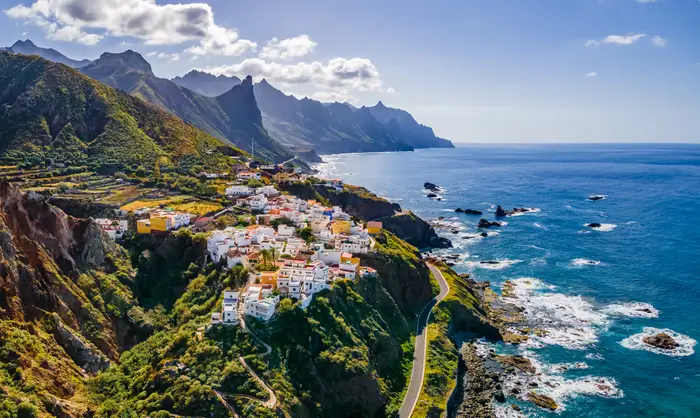 Escape the November cold and visit the Canary Islands
Thought November was cold? Visit Fuerteventura, the largest of Spain's Canary Islands, and you will have your mind changed. With warm sunshine year-round and sandy-white beaches, Fuerteventura is a holiday favourite destination where it is hot in November.
Glimpse rare birdlife in Lobos Island, jump into a park adventure at Oasis Park or enjoy the peaceful, secluded beach at Playa de Cofete.
Vintage-looking attractions and aesthetically pretty place – Madrid, Spain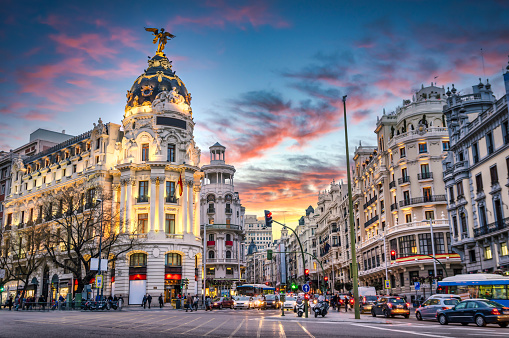 Madrid, Spain in November is crisp and chilly
Known for its famous architecture, museums, food places, and many more, Madrid is the top destination to visit due to a huge range of things to do. With lesser crowds in November, it is a good time to visit famous tourist attractions to beat the crowd.
Calling out all foodies out there, check out one of the world's oldest restaurants that hold the Guinness World Certificate, Sobrino de Botin a tavern-style restaurant that serves delicious suckling pig and roasted lamb.
A must-see attraction would be the Prado Museum which features famous painting collections including the Velázquez, El Greco, and Hieronymus Bosch.
READ MORE: Did you know the Netflix Series "Money Heist" was filmed in Madrid, Spain?
If you love the snow, visit Tromso, Norway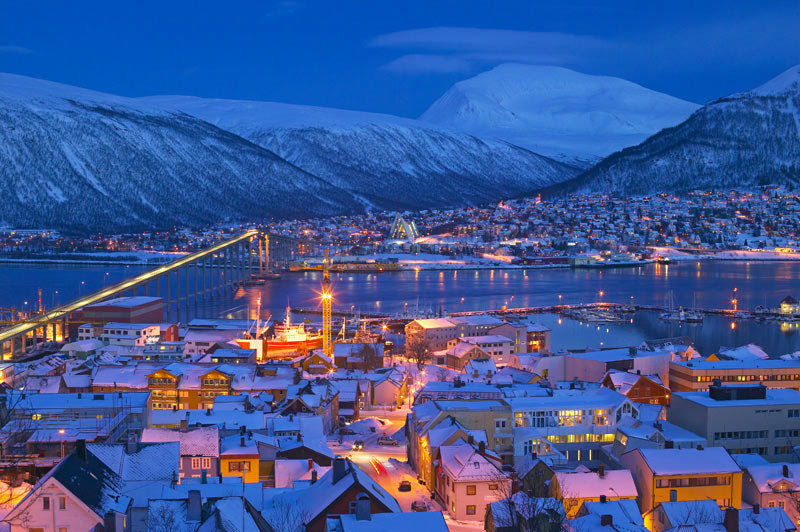 Go for an early winter vacation in Tromso in November
If you love snow, Tromso is probably one of the best places to travel in November. Snow everywhere, sparkling lights, Christmas shops, and outdoor winter activities– Tromso offers everything you wish for in a winter wonderland.
The Polar Museum is another attraction to look out for as it tells you the history of the risky Arctic trapping, Arctic Cathedral, Polaria, etc. Another must-visit is the Northern Lights as it is one of the checkpoints of everyone's bucket list! Watch the Aurora Borealis and it is an experience worth remembering for the rest of your life.
READ MORE: More hidden gems are located in Tromso, Norway.
Best places to travel in November in Africa
Immerse yourself in the Roman-era history in Cairo, Egypt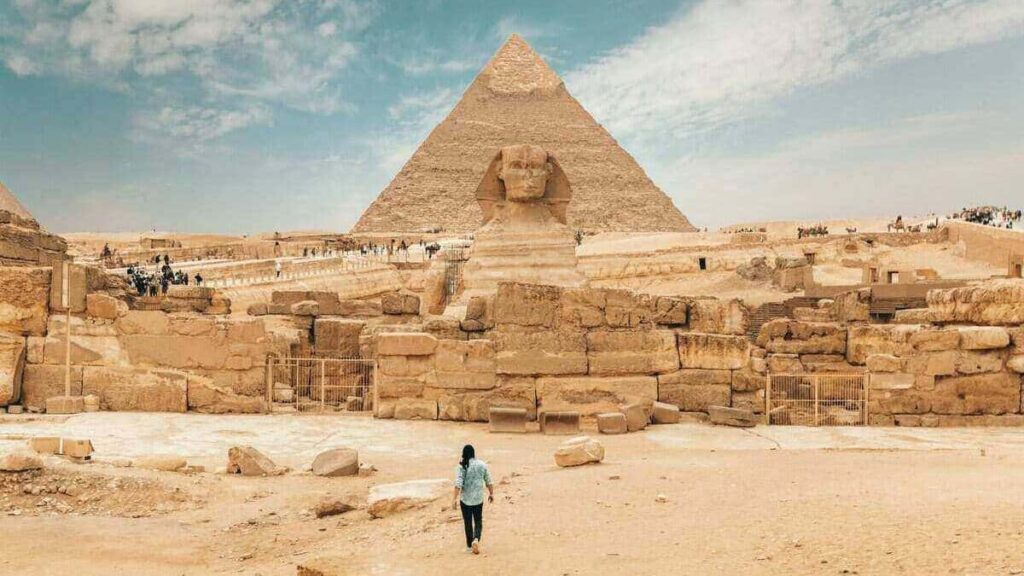 Cairo is one of the best places to travel in November for History lovers
A perfect destination for history lovers, Cairo is another ideal destination to explore in the month of November as during this time the heat drops down to a bearable level and winter tourism is still a bit further away. So you get to avoid the crowds and explore amazing historical monuments in comfortable weather conditions.
You can begin your holiday with the Museum of Egyptian Antiquities, home to one of the world's top collections of ancient artefacts – an array of mummies, to jewellery and pottery to tools of ancient Egyptian daily life.
For archaeology enthusiasts, Old Cairo is home to a Roman-era defensive enclosure with the Coptic Museum, intricate old churches, and a quaint convent.
READ MORE: Did you know Cairo is one of the largest cities in the world?
Live the island life amidst lush green topography and vast seas in Cape Verde Islands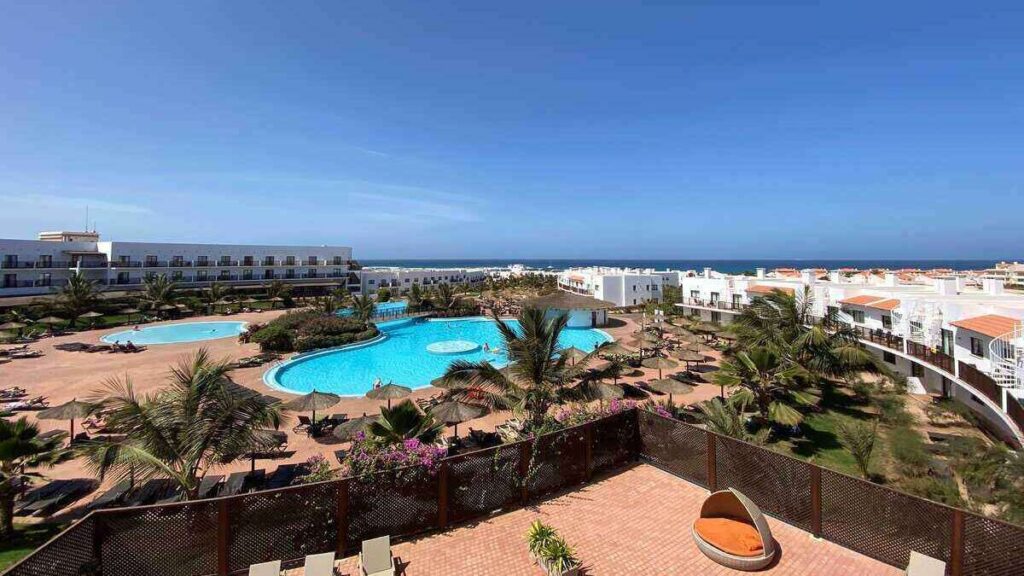 Cape Verde and its tropical beaches are the perfect destination for November
Home to around ten main islands and a host of small islets, located on the west coast of Africa, the Cape Verde Islands are perfect for a November tropical holiday.
With mild temperatures, the days are generally windy. The weather can get a bit dry this time of the year, so we recommend bringing moisturisers along with sunblock.
With enjoyable weather and a drop in tourists, November is an excellent month to travel. The best places to visit in November are found all over the world where endless beaches, thrilling festivals, stunning wildlife, and perfect climate come together.
Despite being at the cusp of winter, the subtropical climates in many parts of the world during this time are simply begging for you to visit.
Source https://theworldpursuit.com/best-places-to-visit-in-november/
Source https://www.travelandleisure.com/trip-ideas/fall-vacations/best-places-travel-november
Source https://www.travelwanderlust.co/articles/best-places-to-travel-in-november/