The 25 Best Spring Break Destinations in The US
This post contains affiliate links, which means that we may receive a commission if you make a purchase using these links.
Looking for the best spring break destinations in the US? You're in luck! We've got an extensive list of places to visit and things to do in spring break.
As the spring break travel season approaches, people start browsing the internet for some short vacation ideas in America.
Just when you can't take any more dirty snow, this midseason break will finally get you out of town for a healthy (and well-deserved) dose of vitamin D.
In this massive list, we've asked experts what some of the best USA spring break destinations for this year are, and their answers are mind-blowing!
It goes way beyond beach vacations!
But be warned: you will probably add them all to your USA bucket list.
Wondering where to go for spring break? Read on!
The 25 Best Spring Break Destinations in The US
Gey, spring breakers, ready for some incredible ideas?
Here are the absolute best spring break destinations in the US that you can't afford to miss!
1. Zion National Park, Utah
While most classic spring break destinations include Insta-worthy beaches, deep rumbles of EDM music, and loads of crowds, depending on the destination, of course, there is a destination that is perfect for rugged adventurers looking to ditch the crowds and get in touch with nature… It's the one, the only, Zion National Park!
The months of spring break are some of the most favorable times to visit Zion because the crowds of the summer have not swarmed in at full force yet.
And that means iconic trails like The Narrows hike, Observation Point, and Angels Landing will be relatively quiet for an epic sunrise hike! Score!
The temperatures in Southern Utah will be growing around the upper 60's and 70's during this time, so the intense summertime heat has not yet settled in for the desert, making it a perfect time to hike.
Few crowds, beautiful weather, epic views… Need I say more?
While Zion is in a relatively remote part of Utah, the grub is still tasty and plentiful!
Coffee Soleil and Deep Creek Coffee Co. are two cute, quaint spots to get a solid cup of joe and a healthy breakfast.
For lunch or dinner, head over to Oscar's Cafe for mouth-watering Enchiladas or Thai Sapa for a fantastic Pad Thai!
Alternatively, there is a small health-food store, Sol Foods Supermarket, that has a vast arsenal of products to make tasty camp meals!
The Watchman Campground is one of the best places to stay in Zion because it is right next to the park entrance and it's super cheap to pitch a tent. Just make sure to book the campsite in advance!
The Watchman Campground is perfect for those seeking to do some sunrise hikes since the campground is right next to the visitor's center and shuttle pick-up.
Sleep in, brew some coffee, and adventures are a two-minute walk away!
While a little bit more on the expensive side, the Red Rock Inn Cottages have the cutest, wild west inspired cottages right in the heart of Springdale.
They're for travelers that aren't interested in a rugged camping experience, have a little more money to spend, and still want to get a unique experience while hiking in Utah.
The downside to staying here is that the visitors center and shuttle is around a thirty-minute walk away from the cottages. Still, they're worth it for something a little more established (and if showers are a must!).
Zion is one of the best spring break places to experience the magic of Southern Utah! Get out there and get exploring!
Aaren at What Do You Sea
2. Dallas, Texas
A cultural melting pot, Dallas, Texas, is a popular spring break destination you can't afford to miss.
The city is filled with incredible nightlife, historical places, and excellent eating venues.
Beyond that, the city boasts a massive number of murals and wall art spread across its neighborhoods, though most are in Deep Ellum.
Needless to say, Dallas murals are very instagrammable, so have your camera ready!
And while the city has plenty of museums to keep you busy during spring break, the Dallas food scene won't disappoint you either.
Whether you have one day in Dallas or a weekend in Dallas, you should be prepared for a sensory overload!
Oh, visiting with your significant other? Then you might want to read about these romantic things to do in Dallas!
3. Seattle, Washington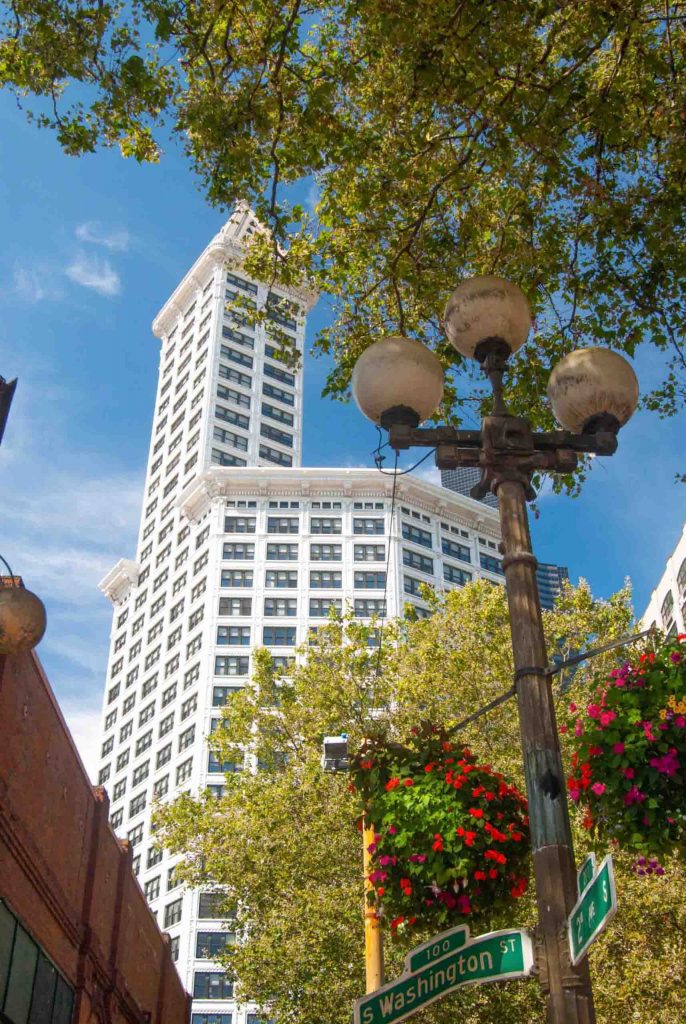 Although the city is not your usual spring break destination in the US, Seattle has loads of attractions and cafés that you will love!
For instance, spend a full day in Seattle discovering the buzzing heart of the city.
Visit the Chihuly Garden and Glass for some impressive glass exhibitions. Have you spotted the Space Needle from the glasshouse yet?
Then go up there to sip WA state wines with a view of Seattle's skyline.
Then later, go to Pioneer Square to learn about the oldest neighborhood in town. Here, you can join underground tours, do some shopping, or simply have some bites.
Be sure to wander through the Pike Place Market and maybe grab a coffee at the very first Starbucks, be sure to add it to your Seattle itinerary.
The rainy city is actually a very pleasant spring break trip idea, and you love the local vibe once you experience it. Trust us on this.
As for accommodation, you will want to read our guide on the best places to stay in Seattle for a full overview of the top neighborhoods!
4. New Orleans, Louisiana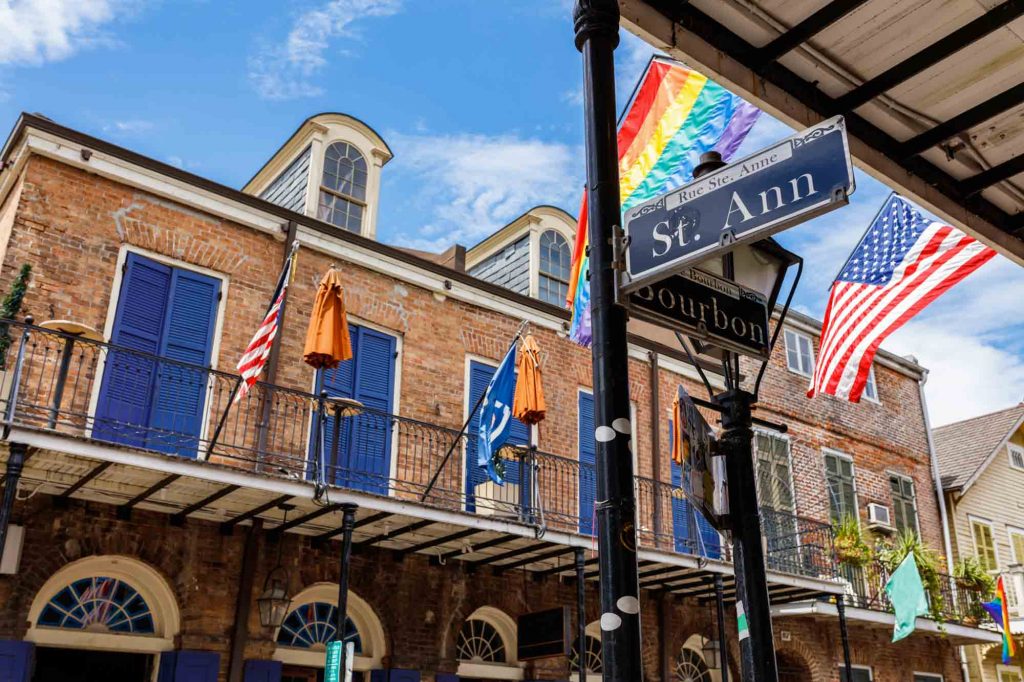 New Orleans is one of the best spring break destinations in the US
New Orleans is the perfect place to spend spring break in the US. It's such a unique city with incredible history, incredible food, and a vibe like nowhere else.
While you're there, spend time checking out Bourbon Street, where there are tons of bars, restaurants, and live music venues to enjoy.
New Orleans allows you to drink publicly in the streets, meaning the entire road comes alive – inside and out.
For a more relaxed place, where the locals hang out at night, go to Frenchman Street for incredible live music and funky bars.
There's also a night market here with local art, jewelry, and more to check. For food you have to try beignets at Café du Monde and Café Beignet – how else can you compare what's better!
Cajun cuisine is flavorful and delicious as well. You've got to eat jambalaya, po' boys, and crayfish. While here, also check out the incredible architecture and history.
Head to the French Quarter for astonishing architecture, take a cemetery tour to learn about the unique history and the history of Voodoo.
If you have time, head out of the city, check out the bayou tours available to get up close with some alligators, or a plantation tour to understand the history of Louisiana.
There are so many lovely things to do in New Orleans I could go on and on about them. Oh, and be sure to bring your significant other along. After all, Nola is a perfect romantic getaway in the United States!
Meghan at The Traveling Teacher
5. Outer Banks, North Carolina
Outer Banks, a string of islands off the coast of North Carolina, is sure to touch a chord in the hearts of those visiting.
Outer Banks or OBX, as called in short, is a perfect spring break destination but also a lovely summer vacation spot in the US.
This is the best time as the weather starts to get warm and still can beat the crowd.
OBX not only has mesmerizing beaches but a bunch of activities to indulge in. Outer Banks is the place where the brothers Wilbur Wright and Orville Wright created history by successfully flying an aircraft that they developed.
Visit the Wright Brothers memorial and get inspired to chase your dreams.
The Jockey Ridge State Park has the most massive natural sand dunes of the East coast, and flying a kite seems to be a ritual. So, get a kite and let it soar high.
Outer Banks has one of the best beaches to drive on, and the thrill to ride the AWD vehicle on the beach is unmatched for. Corolla and Cape Hatteras do allow driving, but a permit is required for Cape Hatteras.
Driving the 138-mile long Outer Banks Scenic Byway is the best way to immerse in the gorgeous views of the ocean and could even ride on the ferry all the way to the lovely village of Ocracoke.
The best place to stay is on the beachfront at Days Inn & Suites by Wyndham Kill Devil Hills-Mariner. The suites are right next to the beach, and sunrise can be seen right from the window.
Neha at Travel Melodies
6. La Jolla, California
Nicknamed "the jewel," La Jolla, is a fantastic place to visit for spring break. An upscale beach community in San Diego, La Jolla offers excellent food, stunning beaches, and a variety of things to do.
Another plus is that with an average temperature of 65 degrees, the weather is always beautiful in southern California!
To take advantage of the sunshine, La Jolla offers 10 different beaches ranging from small local spots like Windansea Beach to bigger ones like La Jolla Shores Beach.
From sunbathing to surfing, snorkeling, and kayaking the sea caves, you won't run out of things to do on your trip. Be sure to stop by the La Jolla Cove and see the seals. It's a must-see!
After a day on the water, relax and unwind in the Village, an area about 20 blocks in size that has tons of shops and restaurants to explore. Try George's Ocean Terrace or Duke's for stunning ocean views and a great atmosphere.
Wondering where to stay? The La Valencia Hotel is a Meditteranean-style beauty that's centrally located and within walking distance to everything.
Looking for something unique? Torrey Pines State Reserve is located on top of a cliff and is an excellent place for a hike.
Just down the road is the Torrey Pines Gliderport, where you can watch hang-gliders in action or even take lessons yourself.
Kelli at Compass & Coastline
7. Maui, Hawaii
After spending 3 days in Oahu or more if you can, be sure to travel to Maui.
There's so much more to Maui than golden beaches and waving palms. If an action-packed spring break is what you're looking for then you'll find it on Hawaiian Valley Isle.
It's the time of year when the waterfalls are at their best inviting visitors to take a dip. It is also when the ocean waves transform from the wild into gentle, calling all first-time surfers.
You'll have to share the warm waters with another kind of spring break tourist, though: Humpback whales! They come to Maui's protected waters to breed and raise their calves before heading back north.
A whale-watching cruise is all it takes to see them up close. Another bucket list item for many is watching the sunrise from the summit of the Haleakala volcano.
There's no need to get up too early since this amazing experience takes place at a more convenient time in February and March compared to other months.
When you've worked up an appetite exploring the volcanic landscape and taking in the scenic island views, head to one of the farmer's markets for a taste of Maui's sweetest fruits.
Then treat yourself to a colorful shave' ice while discovering Maui's friendly little towns. The afternoons are perfect for relaxing at one of the island's luxurious resorts.
The Westin Maui Resort Ka'anapali and the Grand Wailea are among the most popular places to stay in Maui, thanks to their sprawling grounds, adventurous pools, and beachfront location.
Enjoy a glorious beach sunset before dancing the night away during a luau performance.
Sarah at ComopoliClan
8. Savannah, Georgia
For a perfect spring break destination that's a bit different than the typical beach vacation, consider visiting Savannah, Georgia.
The beautiful Southern city is full of beautiful architecture, luscious green parks, fascinating history, and delicious food.
The beach town of Tybee Island is also just a short drive away, perfect for spending a day or two soaking up the sun.
Many schools' spring breaks fall over St. Patrick's Day, which is the perfect time to spend a few days in Savannah. The city is home to one of the largest St. Patrick's Day celebrations in the United States.
Enjoy the vast St. Patrick's Day parade while sipping on a green beer or another festive drink before heading out on a St. Patrick's Day bar crawl throughout the city.
On a side note, Savannah allows open containers of alcohol in the historic district.
There is no shortage of fun things to see and do in Savannah. The Historic District is full of gorgeous, historic squares that are perfect for exploring as you walk to Forsyth Park.
This is Savannah's largest park and the home of the frequently photographed (and thus very Instagrammable) fountain. Savannah is said to be one of the most haunted cities in the United States.
Therefore, going on a ghost tour is another must-do while visiting the city. Some of the tours even ride around in a hearse!
Savannah is home to plenty of delicious restaurants where you can sample traditional Southern cuisine.
Make a reservation at The Olde Pink House (the fried chicken is AMAZING) and then stop by Leopold's for ice cream – there will be a line, but it's worth the wait!
If you want an enjoyable, reasonably-priced place to stay that's close to all of Savannah's action, consider the Hyatt Regency. It's located right on the river and rooms can be booked for as low as $110 a night.
Sydney at A World in Reach
9. Boulder, Colorado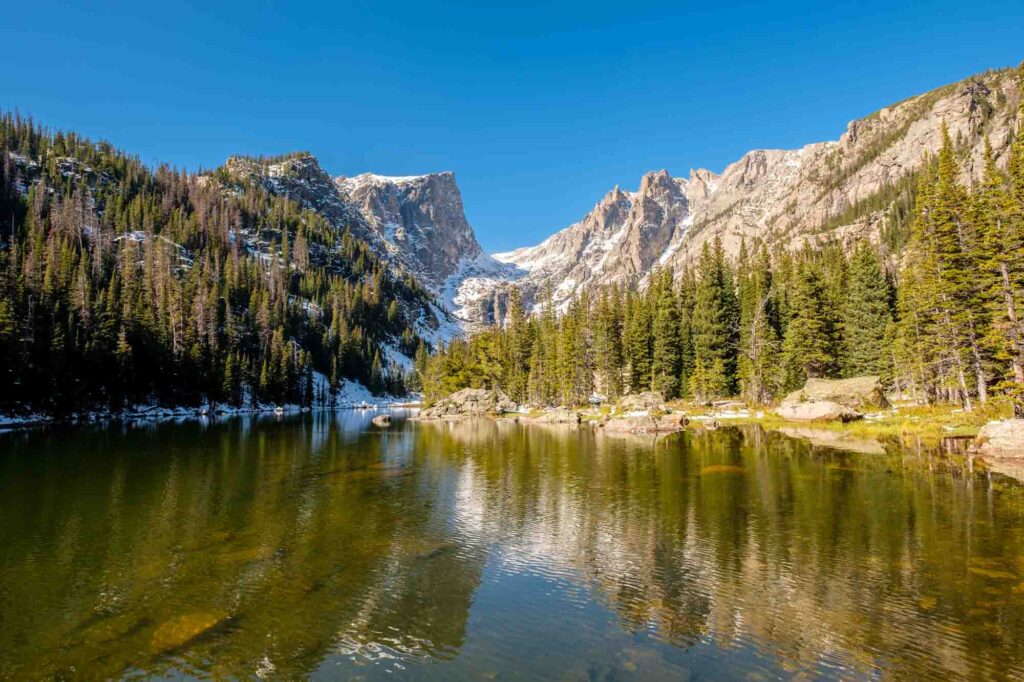 Boulder Colorado is the perfect spring break destination for anyone who enjoys a dose of culture or the great outdoors!
Located at the foothills of the Rocky Mountains near the famous Flatirons Rock Formations and Rocky Mountain National Park, Boulder Colorado offers some of the best hiking in America.
While also offering a vibrant downtown core, which is rife with live music, craft breweries, and shopping.
Historical Pearl Street is the epicenter of action in Boulder and where you will often find street performers.
You can squeeze in a ski day while on spring break in Boulder. There are 8 nearby ski hills whose seasons typically end in April.
Eldora Mountain Resort is the closest. It is located a quick 40 minute drive up Boulder Canyon.
While in Boulder, make sure to eat at either Black Cat Bistro or Bramble & Hare, two eco-friendly restaurants right next to each other that are run by a local farmer. Farm to table food doesn't get much better!
For a place to lay your head, you can't go wrong with calling St.Julien home. This well-appointed hotel has an impressive list of sustainable practices and is working towards zero waste.
10. Moab, Utah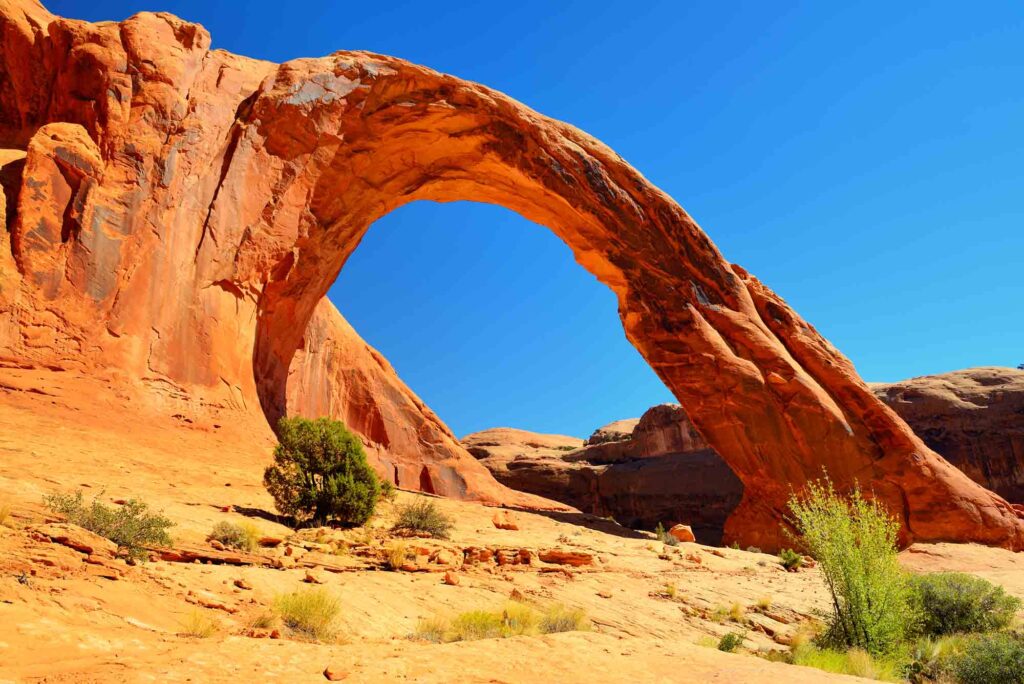 Moab, Utah is one of the best places to visit in spring in the US
Spring break is the perfect time to get out of the house and enjoy all that nature has to offer. The best place to enjoy outdoor adventures is Moab, Utah.
Moab is the perfect home base location for exploring Arches and Canyonlands National Parks and Dead Horse Point State Park.
The landscape at these three parks features impressive rock formations where you can enjoy world-class hiking and biking trails.
There are even more outdoor activities to do in Moab once you're done visiting the parks.
For instance, you could go hiking, rock climbing, biking, river rafting, paddleboarding, and 4×4 off-road driving. You can do guided adventure tours, or strike out on your own.
The Moab area is well known for its dark skies. All three national parks are designated as International Dark Sky Parks. Be sure to plan an evening where you drive away from the city a bit and look up!
After a full day of outdoor fun, you'll find restaurants offering a variety of food in Moab. The famous places to eat there include Moab Diner, Moab Brewery, Zax, and Jailhouse Cafe.
It won't be hard to find a place to stay in Moab. There are all types of lodging options from budget-friendly hotels to higher-priced resorts as well as vacation rentals, a hostel, campgrounds, and RV parks.
The affordability and location close to the national parks make the Holiday Inn Express Hotel & Suites in Moab a popular accommodation.
If outdoor adventure is your idea of an excellent spring break, then Moab, Utah is the place to go!
Jamie at Photo Jeepers
11. Chicago, Illinois
Chicago is a great spring break destination for families. The city is just starting to warm up, and most places are not that crowded.
You can visit museums, catch a Broadway show or baseball game, do some shopping, and of course, some eat some deep-dish pizza.
You might want to start your trip to the windy city with a visit to Anish Kapoor's 110-ton Cloud Gate, also known as The Bean.
Chicago has some fantastic architecture, and the best way to see it is on a boat tour. Alternatively, you can go on a walking tour to see all the street art.
Thrill-seekers might like to step on The Ledge, a glass balcony extending four feet outside the 103rd floor of Willis Tower, the tallest building in Chicago, and the second-tallest in the US.
Or visit The Tilt, located on the 94th floor of the 360 Chicago, where you can step onto an enclosed platform that extends from the building and tilts to a 30-degree angle.
Chicago is a Mecca for foodies as the city has many excellent places for dining, including some Michelin-rated restaurants.
If you are looking for that classic Chicago-style pizza, you have to stop at Giordano's or Lou Malnati's Pizzeria.
Stay at The Blackstone, a historic hotel managed by Marriott's Hotels Autograph division.
It is located on Cultural Mile and surrounded by some of the city's legendary cultural attractions, like The Art Institute of Chicago, Adler Planetarium, and the Museum complex.
You can even book a special package that includes an In-Room Canvas with Paints, and Coloring Book with Colored Pencils.
Priya at Outside Suburbia
12. Austin, Texas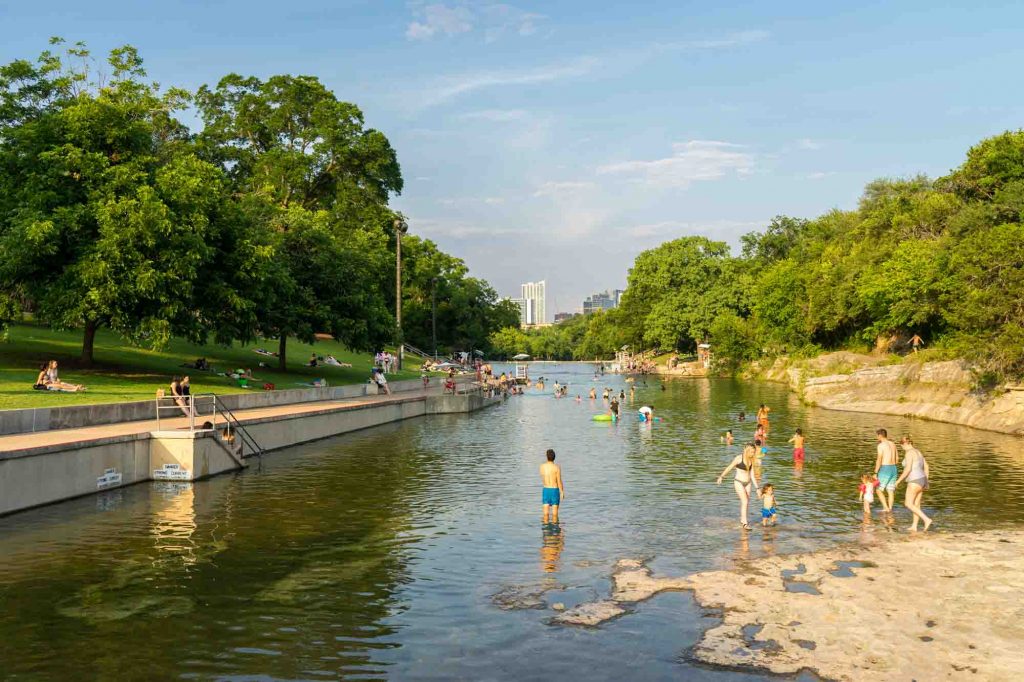 For plenty of spring break sunshine, head to Austin, Texas! The city offers an abundance of warm weather and plenty of things to do.
Head to SOCO (South Congress Avenue) for some of the city's best food and shopping.
Grab a bite to eat at Torchy's Tacos or Home Slice Pizza. Browse through the fun shops like Lucy in Disguise with Diamonds (costume shop), Big Top Candy Shop, and Allens Boots (cowboy boots galore). It's a great street for Austin fun.
Those looking for outdoor adventures should head to Lady Bird Lake to rent kayaks or canoes and see the city from a different point of view.
Another option is to head to Zilker Park, 351 acres of outdoor fun, including botanical gardens and a miniature Zephyr train to take kids around the park.
Bring a swimsuit to enjoy the park's natural swimming pool, Barton Springs. This three-acre pool is fed by underground hot springs, maintaining a constant temperature between 68-70 degrees year-round.
Who doesn't want to swim in a pool this nice?
If you are looking for a centrally located hotel in downtown Austin, choose the Fairmont Austin. The property has beautiful views, spacious rooms, an awesome hot tub, and an outdoor swimming pool, and the staff is brilliant.
Staying at the Fairmont allows for easy access to local restaurants and the downtown area.
Austin is one of the best ideas for spring break. It certainly does not disappoint, making it an excellent option for solo travelers or multigenerational vacations.
Kirsten at Multigenerational Vacations
13. Orlando, Florida
Orlando is one of the best spring break destinations in the US for both families with kids and adults who are just kids at heart!
This Florida city is best known for its theme parks, namely Disney World and Universal Orlando, both of which are perfect for a fun spring break getaway.
Disney World is made up of four separate theme parks: Magic Kingdom, Epcot, Hollywood Studios, and the Animal Kingdom.
Each park is unique, and it's recommended to spend at least three or four days exploring them all.
Beyond the theme parks, Disney Springs is an entertainment and nightlife district within the Walt Disney World Resort that's full of shopping, restaurants, and bars.
It even has a movie theater, a bowling alley, and Cirque du Soleil!
Disney Springs is the perfect place to go for a nice dinner at a restaurant like STK or to grab lunch at a fun place like Black Tap Burgers & Fries (and be sure to try one of their crazy milkshakes while you're there!)
Universal Orlando is the other big theme park in Orlando, although it's smaller than Disney World.
Universal is made up of two theme parks, Universal Studios, and Islands of Adventure, which are directly adjacent to each other.
Since it's smaller than Disney World, one or two days is enough to explore both parks at Universal.
One of the highlights at Universal is The Wizarding World of Harry Potter, which is known for its delicious butterbeer (try the frozen version, it's delicious!)
CityWalk is Universal's answer to an entertainment and nightlife district, and it's home to lots of restaurants and bars that stay open well after the theme parks close.
While planning your spring break trip, consider staying at the Delta Orlando Lake Buena Vista. This beautiful and affordable hotel is within ten minutes of both DisneyWorld and Universal Orlando.
Dale at Wander Her Way
14. Pismo Beach, California
Pismo Beach, a beach town located in San Luis Obispo County (California), has plenty of attractions to keep visitors busy for days.
This is a wonderful spring break destination since prices tend to be lower than in other parts of the Californian Coast.
One of the most popular things to do in Pismo Beach is driving on the Oceano Beach Sand Dunes. This is one of the few places in California where people are allowed to drive their own vehicles in the sand.
Not having the proper vehicle (4-wheel or all-wheel drive) is not a problem since several agencies located nearby specialize in renting motorcycles and ATVs. Camping in the dunes is allowed too.
Those who want to keep things more chill can stroll the long pier, enjoy the facilities of Pismo State Beach, discover the different businesses located in Downtown, or wine taste.
For instance, Tastes of the Valleys and Monarch Grove Winery are good options.
Water sports enthusiasts should head to the Shell Beach neighborhood to kayak among seas stacks and caves. Diving, surfing, and kiteboarding are options as well.
The Cave Landing Trail is an excellent place to watch the sunset. The views are stunning, and it is possible to explore sea arches and secluded coves.
Having a cup of clam chowder is a must while in town. There are many opinions about who serves the best chowder in the city, but I cannot complain about the one served in a bread bowl (and topped with seafood) at Splash Cafe.
Ruth at Tanama Tales
15. Charleston, South Carolina
There's a reason Charleston has been received such accolades as #1 city in the world, #1 city in the US, and friendliest city in the world.
Once a best-kept secret of a sleepy little town nestled on the coast of South Carolina, Charleston now boasts over 7 million visitors a year!
It's no wonder with its historical charm, expansive and beautiful beaches, fantastic food scene, and quintessential Southern hospitality.
Beaches
There's no shortage of amazing and pristine beaches in the Lowcountry. The main beaches within the Charleston vicinity are Isle of Palms, Sullivan's Island, and Folly Beach.
Isle of Palms: 6 miles of beautiful beach, shops, and restaurants. Front Beach on Isle of Palms is where the action is at!
Don't miss out on The Windjammer during the day for a refreshing libation or catching a competitive sand volleyball game.
The Windjammer is also open for a "jam good time" at night with regular live music. Sunsets are incredible from the rooftop bar of Coconut Joe's with your Red Headed Parrot Colada, and they also serve up some delicious seafood!
Sullivan's Island: a favorite local beach that still maintains a small island town charm. Get your burger at Poe's Tavern where the drinks are cold and the famed poet Edgar Allen Poe's spirit abounds.
Mex 1 does not disappoint for amazing tacos and queso and a knock your socks off pineapple habanero margarita.
Folly Beach: hang 10 at this surfer's paradise on the "Edge of America" where the waves are tubular, and the vibes are good.
Watch the avid surfers at The Washout or head on over to the Folly Beach County Park that has restrooms, showers, and a snack bar.
Taco Boy has a good island feel and serves up some delectable fish tacos and strong margaritas. Sunsets are made for seaside dinner at Blu.
Nature, History, and Culture
You can't go visit Charleston without a carriage ride tour through this beautiful town.
See and learn about such fascinating sites as Rainbow Row, The Battery, Waterfront Park Charleston's own antebellum mansions, and lovely gardens by a horse-drawn carriage.
If plantations are your thing, you won't want to miss tours of Magnolia Plantation and Gardens or Boone Hall Plantation.
Plantations are deeply woven into Charleston's culture and charm. Just a short drive outside of Charleston lies what is thought to be one of the oldest living things (and one of the most beautiful) in America, the Angel Oak Tree.
Shopping
No doubt, to find all shopping quintessential Charleston style, you will need to visit the Charleston City Market.
From clothing and jewelry to local artist paintings to the famed sweetgrass baskets, you will find it all here. King Street and Charleston Place also offer boutique shopping and beautiful town scenery.
Dining
Delicious food abounds everywhere in Charleston. There are too many places to name! However, some of the hot spots you don't want to miss include the following:
39 Rue de Jean. French-inspired, fantastic atmosphere. Amazing nibbles include escargot and truffle pommes frites.
82 queen. Lowcountry Cuisine staple. Grab a seat in the beautiful courtyard and have their award-winning She Crab Soup. – Southern Cuisine. Open for dinner but also has a killer brunch and drink specials.
Where to stay
If you really want to capture all the charm Charleston has to offer and be centrally located to the beaches, downtown Charleston is where it's at.
You can't be more centrally located for all of the action than Belmond Charleston Place. This hotel really has it all.
The first floor is comprised of shopping and dining, and up the picturesque winding spiral staircase lies the immaculate hotel rooms.
Amenities include a spa, hair salon, and rooftop pool. It is centrally located right across from the Charleston City Market and King Street shopping.
It is roughly equidistant at about 20-25 minutes from Charleston's best beaches and a hop over to neighboring areas of Mount Pleasant and West Ashley.
16. St. Petersburg, Florida
If you are looking for a sunny spring break destination in the US, St Pete (FL) is worth a mention!
If you want to enjoy a dose of sunshine, St Pete will be your paradise because of its white sandy beaches and crystal-clear waters.
This spot is ideally located less than 30 mins away from 3 of the top 5 best beaches in the US.
The best-rated beaches near St Pete are Clearwater Beach, St Pete Beach, Caladesi, and Honeymoon Island.
If you like water activities, you can also enjoy kayaking and paddling in the Gulf of Mexico. Keep on the lookout for dolphins!
St Pete is way more than a spring break destination. It's also a cultural hub. There are many museums Downtown, including the Dali Museum, featuring the most extensive Dali collection outside of Spain.
In terms of food, head Downtown, and you will find many restaurants and street food on central avenue.
If you want to get a delicious Cuban sandwich, Bodega is the place to go! If Italian cuisine is your go-to food, Mazzaro's market on 22nd avenue north is definitely worth a visit!
If you're looking for something different, the shuffleboard ground is open to the public and free on Friday. You can go there, borrow the equipment and play for as long as you want. A very Floridan experience!
Finally, St Pete is home to a very unique open-air venue: Jannus Live. There are gigs every day!
St Pete is a fantastic spring destination. March to May is the best time of the year to go to Florida, it's warm but not too hot. More importantly, it's dry!
There are so many things to do in St Pete, it will surprise you on many levels!
Pauline at BeeLoved City
17. Kauai, Hawaii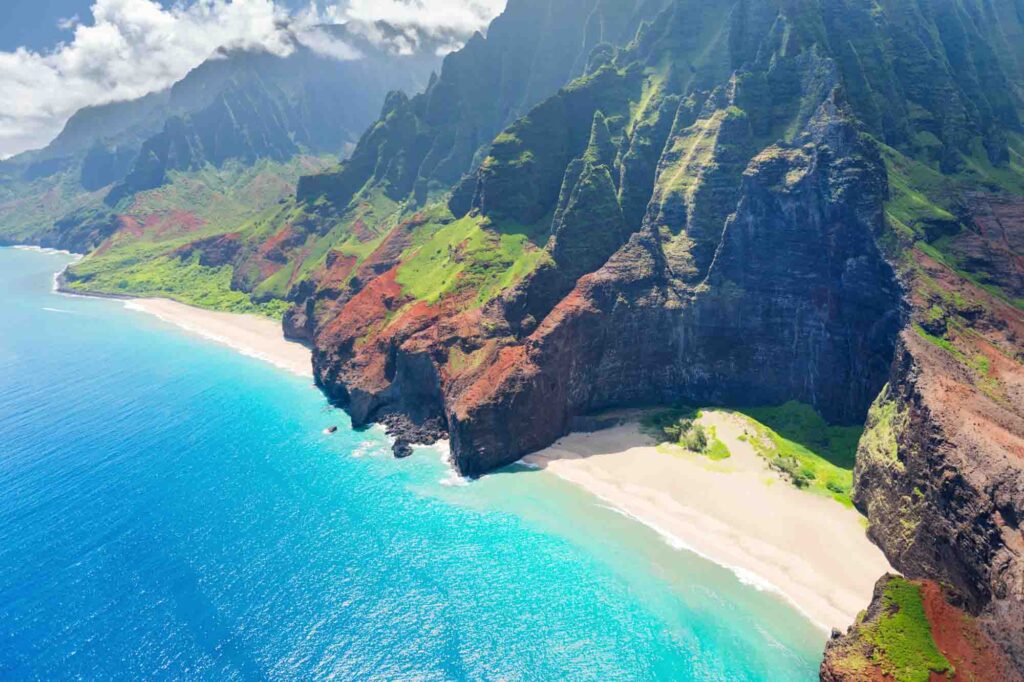 Kauai is one of the most incredible places you can see in the entire world.
The outdoor adventures on the Na Pali Coast, snorkeling off of practically every stretch of shore, and of course, all of that relaxation on the beach make Kauai the perfect Spring Break destination.
The Na Pali Coast is among the most naturally beautiful places on the earth. The enormous green mountainsides that jut out from deep blue Pacific Ocean are indeed a sight to behold.
The best way to experience the Na Pali Coast is by hiking, the best hike to see the landscape from above is the Awa'awapuhi Trail.
There are epic excursions to see the coast from the sea, which take you for a snorkeling trip and Na Pali Coast beach adventure.
The swimming and snorkeling on Kauai are second to none. Green Sea Turtles are everywhere, in addition to countless colorful fish of all shapes and sizes.
If you are lucky, you might even spot a pod of dolphins swimming somewhere off the coast! Once you've tried yourself out swimming, time for some rest & relaxation on the beach.
Kauai is FULL of fantastic beaches, including the incredibly unique Waimea black sand beach! While on Kauai, you'd better spend some time hanging out on the excellent beaches here.
For your stay in Kauai, the best spots are the Grand Hyatt Kauai and Waimea Plantation Cottages.
The Grand Hyatt is one of the best hotels there is, full of excellent amenities, a perfect location, and an impressive pool area to enjoy. At Waimea Plantation Cottages, you'll have a more private feel.
You'll have your own cottage here, and be right on that black sand beach we talked about. Stay in one of these two places, and you can't go wrong.
Kauai is one of the most memorable and fun destinations in the world. Plan your Spring Break to this Hawaiian Heaven and have the trip of a lifetime!
Julie at Ruhls of the Road
18. Las Vegas, Nevada
Las Vegas is a great spring break destination in the USA for so many reasons. The city has unique attractions, exciting foodie destinations, and many outdoor things to do for adventure lovers.
Plus, springtime in Las Vegas is pretty perfect – neither too hot nor too cold.
While most know Las Vegas for gambling, drinking, and partying, the city offers a lot of attractions for even those who like to stay away from the casinos.
Most of the things to do in Las Vegas start at the Strip. Officially known as the Las Vegas Blvd, the Strip is where all the leading casinos are located. The highlights of the Strip are the Bellagio Fountains.
The fountains look their best at night when the music and lights accompany the water shooting in the sky.
Other Las Vegas strip attractions include the roller coaster at New-York New-York, the Eiffel tower ride at Paris, and the circus acts at Circus Circus.
For foodies, a visit to the Las Vegas buffet is a must. Almost every casino offers a buffet, and they all have many food stations and a variety of cuisines to keep a variety of taste buds happy.
For a place to stay, consider the Luxor. Located at the start of the Strip, the Luxor is conveniently situated from most attractions. The Egyptian decor and luxurious rooms will make any Las Vegas stay enjoyable.
Ketki at Dotted Globe
19. Sedona, Arizona
Sedona is one of the most beautiful and picturesque towns in Arizona.
It's a great idea to put it on your Arizona road trip plan for a spring break with pleasant weather, beautiful trails, and attractions offered in the city.
Furthermore, it is an ideal place for people who like active leisure in the fresh air.
Things to do in Sedona
The best idea is to go for a hike. One of the best and easy walks is Devil's Bridge Trail, which is the most massive natural sandstone arch in this area.
It offers epic views, and it's one of the best hikes in Arizona. Another great hike is Soldier's Pass Trail, which offers sweeping vistas of the Red Rocks, unique geology, and hidden caves.
However, it's also possible to admire Sedona and rock formation from the balloon trip, which is an incredible adventure.
What to see in Sedona
There are many incredible places to see in the town. One of these most impressive spots is the Tlaquepaque Arts & Shopping Village.
This mall is an exceptional collection of Sedona art galleries, boutiques, souvenirs shops, surrounded by outstanding restaurants.
Another magic place is The Chapel of the Holy Cross, sitting high atop the red rocks in Sedona.
Where to stay
There are different lodging options in Sedona, but it's worth booking in advance. L'Auberge De Sedona offers a sun terrace and views of the mountains, and guests can enjoy a meal at the restaurant or a drink at the bar.
For budget travelers, Days Inn by Wyndham Sedona offers excellent quality for a reasonable price.
Where to eat
It's a great idea to choose one of Tlaquepaque's five exceptional restaurants, like Mexicans restaurants.
However, in downtown Sedona, there are plenty of bars and restaurants. Cowboy Club Grille & Spirits is one of the best places for sure.
Agnieszka & Krzysztof at The Van Escape
20. Houston, Texas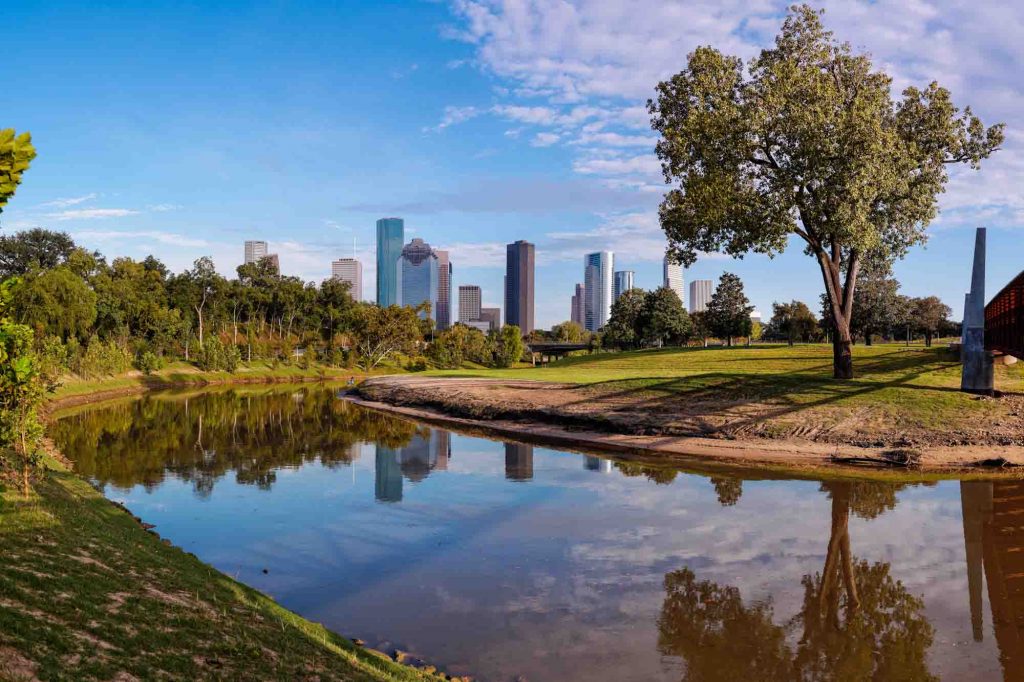 When it comes to spring break, the 4th largest city in America doesn't let you down.
Being that Houston, Texas, is the most diverse city in America, according to Wallethub.com, the assortment of cultures and food from those cultures is readily available in Houston.
Come hungry, and the city will amaze you.
Houston has an array of activities to entertain all ages groups. If the plan is to come to H town for spring break, the biggest city in Texas will blow you away with its options. Some of the best activities are:
Houston Museum District: With its 19 well-established museums and one of the largest in the country, Houston museum district is undoubtedly a must.
Around spring break, the Children's Museum of Houston has its "destination celebration" which brings activities for public participation.
Houston Parks and Outdoors: Another great way of spending some time in Houston is to take some advantage of the great weather around spring break and hit the parks.
Houston is the number one in the nation with the most acreage of parkland. The city has over 52K acres of park space, the choices are extensive.
The Discovery Green park in downtown Houston brings a skating rink around spring break, and they also offer many activities to keep little ones busy.
When it comes to lodging, a great place to consider is the Marriott Marquis Houston. The hotel is located in Downtown just a 10 minutes drive to the museum district.
Beyond that, the Marriott Marquis Houston is a state of art property that is connected to the George R. Brown Convention Center.
Another perk of staying at this hotel is the Texas-shaped rooftop lazy river. A must-see attraction on its own.
It sure is going to make it a spring break to remember.
21. Ann Arbor, Michigan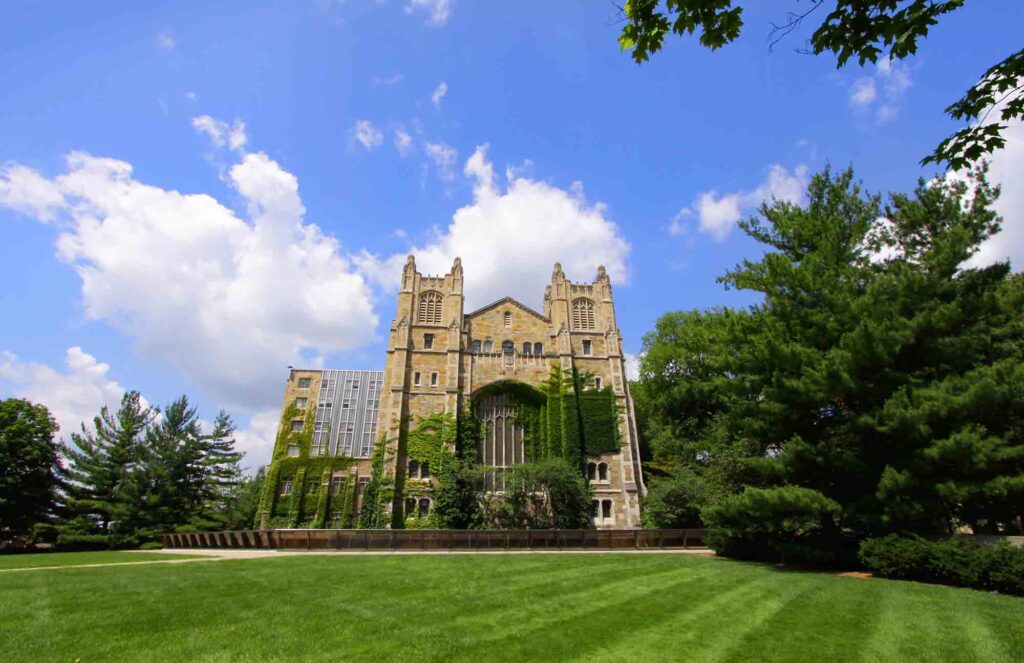 Ann Arbor is the perfect place for a quick getaway for spring break when a beach vacation isn't an option.
The University of Michigan is located in the center of the city. And with most of the college students out of town enjoying their own version of spring break, this is the perfect time to take a self-guided tour through campus.
For instance, stop by the famous law Quadrangle and its impressive old-world architecture along the way.
Ann Arbor is known for its one-of-a-kind restaurants that can't be found anywhere else. After a campus tour, take a stroll down the main street and stop by The Slurping Turtle for an authentic bowl of Japanese ramen.
Alternatively, stop by Jerusalem Garden to experience a healthy take on traditional Mediterranean food.
The food here is so delicious that it makes us all question why hummus and pita bread aren't part of everyone's day-to-day diet.
With the chance of chilly weather still lingering, the Ann Arbor Hands-On Museum and Matthaei Botanical Gardens make for a perfect day of exploring while staying indoors.
If the sun comes out, consider a leisurely walk along the paths at Gallup Park. The geese and their babies will have made their spring debut and are happily waddling throughout their newfound home.
End the day with a movie at the historic Michigan Theater or a game of bowling at the local Revel and Roll bowling alley.
22. St. Augustine, Florida
Florida is a go-to spring break destination in the United States.
While many people may think of the shores of South Beach Miami or Panama City when they think of Spring Break in Florida, St. Augustine Beach is a beautiful affordable alternative.
Located on the Atlantic Ocean side of Florida between Jacksonville and Daytona Beach, St. Augustine has not only gorgeous white sand beaches but also historical significance.
St. Augustine is deemed the oldest city in the United States because Ponce de Leon landed there on his search for the fountain of youth.
In addition to the beautiful beaches, there are so many fun things to do in St. Augustine you will not be disappointed.
This includes visiting an old Spanish fort, Castillo San Marcos, or tasting wine and liquor at St. Augustine winery and distillery.
If you like tourist activities, there are also ghost tours, rides through the intercoastal waterway on a pirate ship, and a Ripley's Believe it or Not Museum.
For those that love to shop, there are unique local artist shops in Old Town and an outlet mall in the city of St. Augustine.
If you are looking for places to stay in St. Augustine, there are two significant areas to stay in. The Old Town historical area and St. Augustine Beach.
Old Town has a lot of great restaurants like The Columbia as well as shopping. In contrast, St. Augustine Beach has the proximity and beautiful views of the Atlantic Ocean.
Both locations are less than 15 minutes apart, so it is easy to get around. St. Augustine is an excellent choice for a fun and affordable Spring Break in the United States.
Allie at WOC Travel
23. Palm Springs, California
Palm Springs, California is one of the best spring break destinations in the US
With its endless sunshine, hip boutique hotels, and laid back desert vibes, Palm Springs is the perfect destination for a spring break getaway!
Many of the area's hotels have on-site pool facilities, so hanging out poolside is a must on any Palm Springs getaway. Some properties even host pool parties on the weekends.
For those who are also in the mood for some pampering and R&R, many hotels also have on-site spas.
For those looking to enjoy the outdoors, Joshua Tree National Park is an hour's drive away.
Another option is to take the Palm Springs Aerial Tramway, which ascends almost 6,000 feet in just 10 minutes, dropping you off at Mt. Jacinto State Park.
Other things to do in Palm Springs include checking out the area's modernist architecture, doing some retail therapy at the trendy boutiques around town, or enjoying the nightlife in the downtown area.
Looking for a place to stay? The Ace Hotel and Swim Club is a perfect choice for its fun hipster vibe and impressive pool facilities.
The property also has an excellent on-site restaurant and bar, King's Highway + Amigo Room. They have an on-site spa as well.
Caroline at Pictures & Words
24. Minneapolis, Minnesota
Minnesotans embrace every season, and spring is a special time of year to experience in Minneapolis. There's a joy in the air that warmer weather is coming, and everyone is eager to enjoy the outdoors.
The number one outdoor activity during springtime in Minneapolis is visiting Minnehaha Falls. The falls are at their most picturesque and powerful because of the melting snow.
After listening to the rushing falls and hiking along the paths, enjoy lunch at the popular Sea Salt Eatery.
Spend the afternoon exploring Minneapolis by bike. There are several breweries to stop and relax along the way.
The chain of lakes in Minneapolis are also worth exploring. Lake Harriet, Lake Bde Maka Ska (formerly known as Lake Calhoun), and Lake of the Isles all offer walking and bike paths to enjoy the lakes.
Additionally, the Sculpture Garden at the Walker Art Center is free to visit and features the iconic Spoonbridge and Cherry.
Entire days could be spent exploring the Mall of America as it is the largest mall in America.
In addition to the usual stores and restaurants, it features a theme park, aquarium, and movie theater. As an added bonus, Minnesota doesn't have sales tax on clothing!
Regarding the food scene, the choices are diverse and delicious. Minnesota has a heavy Nordic and Scandinavian influence, which is reflected in a few of its restaurants.
The most iconic dish that was created in Minneapolis is the Juicy Lucy. A burger with cheese melted inside two patties, a visit to Minneapolis isn't complete without eating a Juicy Lucy.
One evening after dinner, catch a show at the famed First Ave music venue. Prince gave the venue a leading role in his 1984 film, Purple Rain.
The place has launched several careers and remains a mainstay in the Minneapolis music scene today.
The Hewing Hotel is the place to stay on any visit to Minneapolis. It is a historic warehouse converted into a trendy hotel with local flair.
As a bonus, the rooftop heated spa pool is open year-round and offers great city views.
Danielle at Rambling Companion
25. Denver, Colorado
Denver makes for an amazing spring break destination for adventure lovers. You'll have all the comforts of a fun-filled city, and the Rocky Mountains are right at your fingertips.
In essence, you won't run out of things to do in Denver.
Just a short drive from downtown and you'll be in the heart of the Rocky Mountains. Enjoy some of the many fantastic hikes near Denver, or go for a scenic drive. Heck, you can go on amazing day trips from Denver!
For those that like to ski, you can easily day trip to one of the many famous Colorado ski resorts, which are very popular for a winter vacation in the US.
Climbers will love some of the best climbing walls in the country at Eldorado Canyon and Clear Creek Canyon.
After a day of adventuring, head to one of the hot springs near the city, like Indian Hot Springs Pool in nearby Idaho Springs. These are great day trips from Denver.
Come back to the city of Denver and enjoy a lively food and beer scene. There's no better way to wrap up your day.
Denver has a wealth of awesome things to do, including one of the country's largest climbing gyms, plenty of world-renowned live music, museums, and more.
Stay in the hip neighborhoods of Lo-Hi, the Highlands, Cherry Creek (high-end), or Capitol Hill (budget-friendly) to make the most of your time in Denver this spring break.
Meg Atteberry at Fox in the Forest
The 25 Best Spring Break Destinations in The US
Next time you start looking for spring break beaches, consider instead going to some cities and towns most people forget about during the midseason break!
You might surprise yourself.
Did you like this list of the best places to go on spring break? Then save it to Pinterest or share it with a friend who might like it too!
15 Best Spring Break Destinations for Families in 2022
Spring break is one of the best times of the year! It's the best time to get away from school and responsibilities for a week. A spring break offers the perfect opportunity to relax and rejuvenate. It's also a great time to take a break from the usual routine, visit theme parks, national parks, or check out some gorgeous beaches with your family.
Searching for family spring break vacation ideas?
Our list of spring break destinations for families will help you find the best places you can visit for any family spring break trips you're planning!
Table of Contents
How to Determine the Right Spring Break Destination for Your Family
Here are a few easy steps on how to come up with spring break destinations for your family:
Think of the locations you visited before and write them down. Revisit the best ones, or create new experiences with these destinations.
List ideas of destinations within your state, city, or town.
Sit as a family and come up with spring break ideas, this will make sure everyone enjoys the trip!
Ask friends for ideas on their previous visits.
Tips for Preparing Your Family Vacation
Here are a few basic things to consider before going on your spring break family vacation:
Plan early.
Know your budget.
Plan the activities to do with your kids.
Prebook your family hotel.
If you're driving, leave early so you don't rush.
Pack any necessary medicine.
Make sure you have fun!
Check out our list of best spring break destinations for families below.
Best Spring Break Destinations for Families
1. Florida Keys, Florida
An aerial view of Seven Mile Bridge, Florida Keys by Chase Baker
The Florida Keys offers plenty of family spring break destinations to enjoy your family spring break vacation.
If you're looking for some fun in the sun, head to one of the area's beautiful beaches. You can also explore the local ecosystem with a snorkeling or diving trip, or go fishing for a chance to catch a big one!
Sombrero Beach is one of the best beaches in the Florida Keys. There are more sandy beaches where you can have fun building sandcastles, beach camping, and relaxing at the beach.
Kids always find fun in water sports like snorkeling, diving, and kayaking. You can visit one of the venues and take part in water sports with your family.
Here are some diving and snorkeling venues to consider:
Christ of Abyss (Key Largo)
The Thunderbolt (Marathon Key),
USS Wilkes-Barre (Key West)
Hens & Chicken Reef (Islamorada)
The John Pennekamp Coral Reef State Park is the first undersea park in the United States.
It offers colorful aquatic life sceneries with a glass-bottom excursion, diving, and snorkeling. Other coral venues include:
Dry Tortugas
Coral Reef Park Co
There are different spots where kids can swim with the Dolphins. You can visit either of these spots for some dolphin love:
Dolphin Plus Bayside,
Theatre of the Sea
Hawk's Cays.
With proper travel planning, you'll find that Florida is home to some of the best spring break vacations for families!
Pre-book the best Florida Keys Hotels:
Best Luxury Hotel: Ocean Key Resort & Spa
Best Mid-Range Hotel: Tranquility Bay Beachfront Hotel & Resort
Best Budget Hotel: Ragged Edge Resort and Marina
2. Panama City Beach, Florida
When it comes to finding the best family vacation ideas, Panama City is a great place to start. This vibrant city has something for everyone from beautiful beaches to incredible restaurants, making for the perfect Florida spring break.
The Panama Canal is a manmade marvel that is well worth a visit. The best way to experience it is on a cruise. Some sail through the canal and then continue to Costa Rica or Mexico, while others stay in Panama and offer excursions to the canal. No matter which cruise you choose, you're sure to have an amazing experience.
The Miraflores Locks are located just minutes from the city center, these locks allow ships to travel between the Pacific Ocean and the Panama Canal. Visitors can watch as the ships make their way through the locks. You can also visit a museum on-site that shows the history of the canal.
The Frank Gehry-designed Biomuseo, tells the story of Panama's biodiversity and ecology. This is a great option for families who want to learn while they vacation – the museum has interactive exhibits that are perfect for kids.
Shell Island is a beautiful, family-friendly beach resort that's perfect for a spring break vacation. With crystal-clear water, soft sand beaches, and plenty of activities for kids including swimming, fishing, and kayaking. There's also a playground and a nature trail that kids will love exploring.
Start planning your trip today and discover all that Panama City has to offer for your family!
Where to stay in Panama City:
Best Luxury Hotel:Marriott's Legends Edge at Bay Point
Best Mid-Range Hotel:Holiday Inn Express & Suites Panama City Beach
Best Budget Hotel:Flamingo Motel
3. Wisconsin Dells, Wisconsin
Image Coutesy: Bogdan Stepniak
If you're looking for the best family vacation spots in the Midwest, look no further!
Wisconsin Dells is a city in south-central Wisconsin, best known for its group of natural water parks. It's a perfect spring break destination for the whole family. The Dells have several activities for the whole family, including rides, arcades, shopping, golfing, and more.
Wisconsin Dells is home to some of the best water parks in the country. With names like Noah's Ark, Mt. Olympus, and Kalahari, you know you're in for a good time. These parks are perfect for families looking for a fun and refreshing spring break getaway.
Riding the Ducks at Wisconsin Dells is a great way to experience the natural beauty of the area. These vintage World War II amphibious vehicles will take you on a tour of the river and through the downtown district, giving you a unique view of the City.
The Deer Park is home to a large herd of deer, and visitors can walk among them and even feed them. It's an amazing experience to be so close to these beautiful animals, and you can also go hiking or biking.
The Riverwalk is a beautiful paved pathway that follows the Wisconsin River. It's perfect for a stroll or a bike ride, and it's a great way to see the natural beauty of the City. There are also several restaurants and shops located along the riverwalk, so your family can enjoy a meal or shopping trip without having to leave the path.
Best hotels to consider in Wisconsin Dells:
Best Luxury Hotel:Chula Vista Resort
Best Mid-Range Hotel:Hilton Garden Inn Wisconsin Dells
Best Budget Hotel:Mt. Olympus Resorts
4. Yosemite, California
The best things to do in Yosemite National Park vary depending on what you're interested in. You can enjoy the stunning scenery, go for a hike, take a relaxed stroll through the park or take part in other adventure opportunities. This includes rock climbing, rafting, and fishing.
No matter what you choose to do, you're sure to have a great time in Yosemite National Park.
Visit the Yosemite Valley Railroad operates daily passenger excursions between the Yosemite Valley and El Portal, California. The El Portal route offers views of the Merced River Canyon and Half Dome. The Yosemite Valley route offers views of Bridalveil Fall, Yosemite Falls, and Glacier Point.
Glacier Point is worth a visit! Glacier Point is a viewpoint in Yosemite National Park, with a spectacular view of Yosemite Valley, Half Dome, and other features of the park.
Hiking the Alpine Meadows is a great way to experience natural beauty. The meadows are filled with wildflowers, and you can see some amazing views of the surrounding mountains. Be sure to take time to enjoy the beauty of nature while you're here!
The Half Dome Village is a great place to spend an afternoon with your family. There's a great ice cream shop, and you can enjoy a delicious treat while you skate on the ice rink.
The village is also home to a variety of shops and restaurants, so you can find something to suit everyone's taste.
Here are the best hotels in Yosemite you can pre-book today:
Best Luxury Hotel:Yosemite Valley Lodge
Best Mid-Range Hotel:Yosemite View Lodge
Best Budget Hotel:Yosemite Bug Rustic Mountain Resort
5. Honolulu, Hawaii
Honolulu is one of the best destinations for a family spring break vacation. With its sunny beaches and plethora of activities, there's something fun for everyone. Here are some of the best kid-friendly things to do in Honolulu during your spring break:
Check out Waikiki Beach a world-famous beach to soak up the sun and enjoy the waves. The wide variety of activities available on Waikiki Beach makes it the perfect spot for a family vacation.
From swimming and surfing to shopping and sightseeing, there's something for everyone in this amazing city by the sea.
The USS Arizona Memorial honors the lives lost during the attack on Pearl Harbor on December 7th, 1941. The memorial is made up of two white curved arches that sit atop white pylons, and it's a beautiful and solemn site. Visitors can walk through the memorial and learn about the attack on Pearl Harbor, as well as those who were lost.
Amoana Beach Park is a great spot for families, with plenty of activities to keep everyone busy. You can enjoy swimming, sunbathing, fishing, and kayaking on the beach.
The tour off the coast of Oahu is perfect for families, with plenty of stops and activities that everyone will enjoy. You can explore the majestic beauty of the Hawaiian islands while enjoying some family time together. Alternatively, you can take a whale-watching tour off the coast of Oahu.
Here are the best hotels in Honolulu you can pre-book today:
Best Luxury Hotel:The Ritz-Carlton Residences, Waikiki Beach
Best Mid-Range Hotel:Waikiki Beach Marriott Resort & Spa
Best Budget Hotel:The Modern Honolulu
6. Savannah, Georgia
Image Courtesy: Jayron32
The weather is usually warm and sunny in Savannah during spring break. This makes a great destination for a family getaway.
Kids can have plenty of fun in Savannah, such as visiting the historic squares and buildings, going to the beach, or exploring the many parks and gardens.
This charming district is full of beautiful old homes and churches, interesting museums and shops. Enjoy a carriage ride through Savannah's Historic District to see the city's amazing scenery.
The Savannah Zoo is a great place for a family day out. The zoo is home to a wide variety of animals, including lions, tigers, and bears (OH MY!). There are also plenty of areas where kids can run around and explore, making it the perfect place to wear them out. Be sure to bring a picnic lunch so you can enjoy it in the park-like setting of the zoo.
The Tybee Island Lighthouse is located in a beautiful setting on the Georgia coast, and it offers wonderful views of the ocean and coastline. The lighthouse is also open for tours, so visitors can learn more about its history and how it operated. There are also several shops and restaurants in the area, making it a great spot to enjoy a day or evening out with the entire family.
Here are the best hotels in Savannah you can pre-book today:
Best Luxury Hotel:Perry Lane Hotel
Best Mid-Range Hotel:The Westin Savannah Harbor Golf Resort & Spa
Best Budget Hotel:TRYP By Wyndham Savannah Downtown/Historic District
7. Myrtle Beach, South Carolina
This is one of the best spring break family vacation destinations. Myrtle Beach is a wide swath of land that's home to lots of family-friendly activities.
Myrtle Beach is known for its wide, sandy beaches – perfect for a day of swimming, sunbathing, and sandcastle-building.
Ripley's Aquarium is a great place to take the family for a day of fun and learning. With exhibits featuring everything from sharks to seahorses, you'll find something that everyone in the family will enjoy. There's also a touch tank where kids can get up close and personal with some of the aquarium's star creatures.
WonderWorks is a great place to take the family for a fun-filled day of indoor activities. This amusement park for the mind has more than 100 interactive exhibits that will keep everyone entertained, from the youngest child to the most adventurous teenager.
The Myrtle Beach SkyWheel is another great place to take the family. This Ferris wheel is the tallest in the Southeast and offers stunning views of the Atlantic Ocean and the Grand Strand. There's also a carousel, a playground, and a variety of restaurants nearby.
Myrtle Waves Waterpark is one of the best places to take the family for a day of fun and excitement. With more than 20 acres of water slides, rides, and pools, there's something for everyone at Myrtle Waves. There's also a lazy river where you can float around on an inner tube and a heated pool.
Here are our accommodation suggestions for Myrtle Beach:
Best Luxury Hotel:Marriott Myrtle Beach Resort & Spa at Grande Dunes
Best Mid-Range Hotel:Hilton Myrtle Beach Resort
Best Budget Hotel:Vancouver Motel
8. Titusville, Florida
Image Courtesy: Traveller-Reini
When it comes to family spring break ideas, Titusville is a great destination. Thanks to its beautiful beaches and array of family-friendly attractions, everyone can have fun.
Here are some of the kid-friendly activities you can do in Titusville with your family:
Visit the Kennedy Space Center to learn about America's space program. You can tour the facility and see exhibits about the history of space exploration, as well as learn about the current missions being conducted by NASA. There's also a planetarium on site where you can watch multimedia shows about space. If your family is interested in science and astronomy, the Kenedy Space Center is a must-visit destination.
Check out Port Canaveral, just minutes from Kennedy Space Center. This Port Canaveral is home to a variety of family-friendly activities. From fishing and boating to shopping and dining, there's something for everyone in this port town.
Visit Cape Canaveral National Seashore. This beautiful park offers miles of pristine beaches and plenty of opportunities for exploration and recreation.
There are plenty of activities to choose from, from swimming and sunbathing to fishing and bird watching. It's the perfect place to enjoy a nature hike or picnic lunch with the whole family.
Go fishing in the Indian River which is home to many types of fish. This makes it the perfect place to indulge in Titusville's other popular attraction – fishing!
Here are our accommodation suggestions for Myrtle Beach:
Best Luxury Hotel:Casa Coquina del Mar Bed & Breakfast
Best Mid-Range Hotel:TownePlace Suites
Best Budget Hotel:Extended Stay America Premier Suites
9. Hilton Head, South Carolina
If you're looking for a family-friendly spring break destination, Hilton Head is a great option. There are plenty of beaches and parks to explore, and you can also enjoy some great outdoor activities like fishing and golfing.
The Sandbox Children's Museum is a great place to take your kids for a day of learning and fun. With exhibits on science, nature, history, and more. Plus, the museum offers special events and activities throughout the year, so there's always something new to explore.
One of our favorite things to do in Hilton Head is visit Adventure Cove. This water park is perfect for families, with something for everyone.
There are thrilling water slides, a lazy river, and a splash pad for the little ones. You can also cool off in the wave pool or relax on the beach. No matter what you're looking for, Adventure Cove has it all!
Ziplining is a great way to see the area from a new perspective and have some fun at the same time. There are several zipline companies in Hilton Head, so you're sure to find one that's right for you. Try ziplining at the Zipline & Aerial Adventure, it's one of the best things to do in South Carolina.
Here are the best hotels in Hilton Head you can pre-book today:
Best Luxury Hotel:Ocean Oak Resort by Hilton Grand Vacations
Best Mid-Range Hotel:Marriott's SurfWatch
Best Budget Hotel:Simple Rewards Inn
10. San Diego, California
San Diego is a great city for a family spring break destination! There are plenty of fun things to do in the city, and it's also close to some amazing beaches.
The San Diego Zoo is one of the most popular tourist destinations in the city. With over 4,000 animals on display, there's something for everyone at this world-renowned zoo. From lions and tigers to pandas and elephants, you'll see creatures from all over the world at the San Diego Zoo.
Visit SeaWorld where younger kids will love the rides and shows like Shamu Rocks and Pets Ahoy. Older kids and adults will enjoy the more thrilling rides like Journey to Atlantis and Manta. And don't forget to check out the dolphins and whales – these marine mammals are always a crowd favorite.
Balboa Park is a must-visit destination for families visiting San Diego. With 17 museums, beautiful gardens, and plenty of places to eat and shop, there's something for everyone at this 1,200-acre park.
Have you been to LEGOLAND California? This indoor amusement park is great for kids of all ages. Kids will love riding the rides, playing in the waterpark, seeing amazing LEGO models, and building their creations at the Lego Playroom.
Here are the best hotels in San Diego you can pre-book today:
Best Luxury Hotel:Fairmont Grand Del Mar
Best Mid-Range Hotel:Manchester Grand Hyatt
Best Budget Hotel:Good Nite Inn
11. Indianapolis, Indiana
Indianapolis is a great place to consider for a family spring break vacation. There are plenty of fun things for the whole family in this city, from exploring its vibrant arts scene to visiting its many national parks and zoos.
Visit the Indianapolis Zoo which includes a ton of activities and attractions for kids of all ages. The zoo is home to over 1,500 animals from around the world, so you can explore new cultures and habitats while you're there. There's also a 4-D theater, a carousel, and a playground to keep the little ones entertained.
Visit the Children's Museum of Indianapolis which is one of the best museums in the country for kids. The museum offers plenty of activities and exhibits that will keep your family entertained for hours.
A visit to White River State Park is a must-do for any family looking for an exciting and educational spring break destination. This 800-acre park is home to a variety of museums, gardens, and interactive exhibits that are perfect for kids of all ages.
Watch a sports event at any of Indianapolis's family-friendly sports venues. Visit venues like the NBA's Pacers and the NHL's Ice. Plus, you can also check out a race at Indianapolis Motor Speedway!
Take the kids to the NCAA Hall of Champions where you will find a variety of interactive exhibits for kids showcasing college athletics all over the US. These exhibits are filled with hands-on activities such as re-creating a basketball game or playing with blocks that represent the movements of football players.
You can grab an Indianapolis Pass so you can see each destination you want, skip the lines, and have an all-inclusive visit to Indy.
Here are the best hotels in Savannah you can pre-book today:
Best Luxury Hotel:Conrad Indianapolis
Best Mid-Range Hotel:Hilton Garden Inn Indianapolis Northwest
Best Budget Hotel:Sheraton Indianapolis Hotel at Keystone Crossing
12. Washington DC
There are plenty of great family vacation ideas in Washington DC, and the best part is that many of them are free or very affordable. Some of the best activities include exploring the city's many museums, visiting the National Zoo, and touring the White House.
Washington DC is full of famous monuments and memorials, and most of them are free to visit. Some of the best monuments and memorials to visit with your family during your spring break vacation are the Lincoln Memorial, the Vietnam Veterans Memorial, and the Martin Luther King Jr. Memorial.
Visiting the Smithsonian Museums is one of the best experiences in Washington DC. The 19 museums and galleries offer something for everyone. From the history of the United States at the American History Museum to the natural wonders of the world at the National Museum of Natural History.
The National Zoo is a great place to visit for families with kids of all ages. There's plenty to see and do, from visiting the animal exhibits to riding the zoo's train or carousel.
You can also explore the zoo's gardens, which are home to a variety of plants and animals. And don't forget to stop by the Amazonia exhibit to learn about rainforests and their animals.
The best way to explore Washington DC is by riding the Metro. This convenient system will take your family to all of the best attractions in the city.
Here are the best hotels in Washinton DC you can pre-book today:
Best Luxury Hotel:Rosewood Washington, D.C.
Best Mid-Range Hotel:Marriott Marquis Washington, DC
Best Budget Hotel:Royal Sonesta Washington DC
13. Maui, Hawaii
Maui s one of the best family spring break destinations in the springtime. With its beautiful beaches and warm weather, Maui is a perfect destination for a relaxing spring break.
There are also plenty of fun activities to enjoy on Maui, from zip-lining to snorkeling.
Visit Haleakala National Park which is best known for its majestic Mount Haleakala, which towers 10,023 feet above sea level. There are plenty of kid-friendly hiking trails and picnic areas to explore in the park. You can decide to take a sunrise or sunset tour to see the best of the park.
Wailea Beach is one of the most popular on the island, and for good reason. The powder-like sand will feel refreshing between your toes as you wade out to sea. There are even popular snorkeling spots nearby where you can view tropical fish without having to swim too far from shore.
This Lahaina Town is one of the best places on Maui to enjoy live music, shopping, and family-friendly restaurants and surfing centers. At the Maui Waveriders, you can have surfing lessons for your entire family.
Check out Maui Ocean Center an aquarium best known for its family-friendly exhibits. This includes shark tanks and tide pools brimming with sea life.
Young kids will especially enjoy the Sea Jellies exhibit, where they can touch some of the ocean's most unique creatures.
Here are the best hotels in Maui you can pre-book today:
Best Luxury Hotel:Hyatt Regency Maui Resort And Spa
Best Mid-Range Hotel:Royal Lāhainā Resort
Best Budget Hotel:Maui Beach Hotel
14. St. Thomas, United States Virgin Islands
How about less-than-typical family spring break trip ideas? Try the USVI!
One of the best things about the US Virgin Islands is that there is something for everyone. If you're looking for a relaxing beach vacation, you can find plenty of beautiful beaches to relax on. If you're looking for a more active vacation, you can explore the island and its jungles, go sailing or snorkeling, and more.
When it comes to family-friendly spring break destinations, few places can beat Coral World Ocean Park in St. Thomas, US Virgin Islands. This park is home to a variety of marine life, including dolphins, sea lions, and turtles, and offers visitors the chance to get up close and personal with these creatures.
St. Thomas has several trails that work with everyone's fitness level. The Lind Point Trail is perfect for kids and those looking for shorter hikes with stunning views. For longer and more difficult trails, try Sibonné Mountain Trail.
Visit Magens Bay a family-friendly beach that's perfect for cooling off in the shallow waters while looking out at spectacular views of St. Thomas' best coastline.
One of our favorite family-friendly destinations is the Virgin Islands Children's Museum in St. Thomas. This museum is packed full of interactive exhibits that will keep kids of all ages entertained for hours. From a replica pirate ship to a life-size jungle gym, there's something for everyone.
Here are the best hotels in St. Thomas you can pre-book today:
Best Luxury Hotel:The Ritz-Carlton, St. Thomas
Best Mid-Range Hotel:Secret Harbour Beach Resort
Best Budget Hotel:Mafolie Hotel & Restaurant
15. Cincinnati, Ohio
This spring break destination offers several fun destinations and activities from baby to daddy.
The Cincinnati Zoo and Botanical Garden is a must-visit destination for families during spring break. The zoo is home to more than 4,000 animals from around the world, making it a great place to learn about different species. There are also plenty of gardens and botanical areas to explore, making it a fun day out for the entire family.
If you're looking for something a little more educational to do during your spring break, the Cincinnati Museum Center is a great option. This museum is home to several different museums, including the Cincinnati History Museum, the Museum of Natural History and Science, and the Children's Museum. There's also a planetarium and IMAX theater on-site, making it a great place to spend the day.
EnterTAINment Junction is a great place for spring break! There are so many things to do, and it's perfect for families. You can ride the trains, play in the arcade, and go on rides. There's also a food court where you can get something to eat. It's a great place to spend a day or two, and you'll never run out of things to do.
Here are the best hotels in Cincinnati you can pre-book today:
Best Luxury Hotel:21c Museum Hotel Cincinnati
Best Mid-Range Hotel:Hampton Inn & Suites Cincinnati
Best Budget Hotel:Hawthorn Suites by Wyndham Cincinnati/Sharonville
Final Thoughts
While planning your family vacation, the most important part is to prepare yourself both financially and mentally to get the best out of it.
Make sure you enjoy every moment of your vacation and make plans as early as possible to have peace of mind when your vacation arrives.
Don't forget to subscribe to our fun-filled newsletter to receive travel tips, travel hacks, and travel-related updates that might affect your next itinerary.
What is the cheapest place to go on spring break?
The cheapest place to go on spring break is typically within your own City or Town. However, some destinations may be cheaper than others. Start with the destinations surrounding your city, then move further out to find areas within your state.
What dates are Spring Break this year?
Most schools in the United States celebrate spring break around the same time, typically in late March or early April. However, this varies from year to year, so it's best to check with your school or local tourism board to get the most accurate information.
What is the most popular spring break destination in the US?
Florida is the most popular spring break destination in the United States. Sunny beaches, great golf courses, and plenty of nightlife options make it a popular choice for vacationers of all ages. If you're looking for a little more action and excitement, check out one of Florida's larger cities like Miami or Orlando. There's something for everyone in the Sunshine State!
10 Best Spring Vacations in the U.S. for Families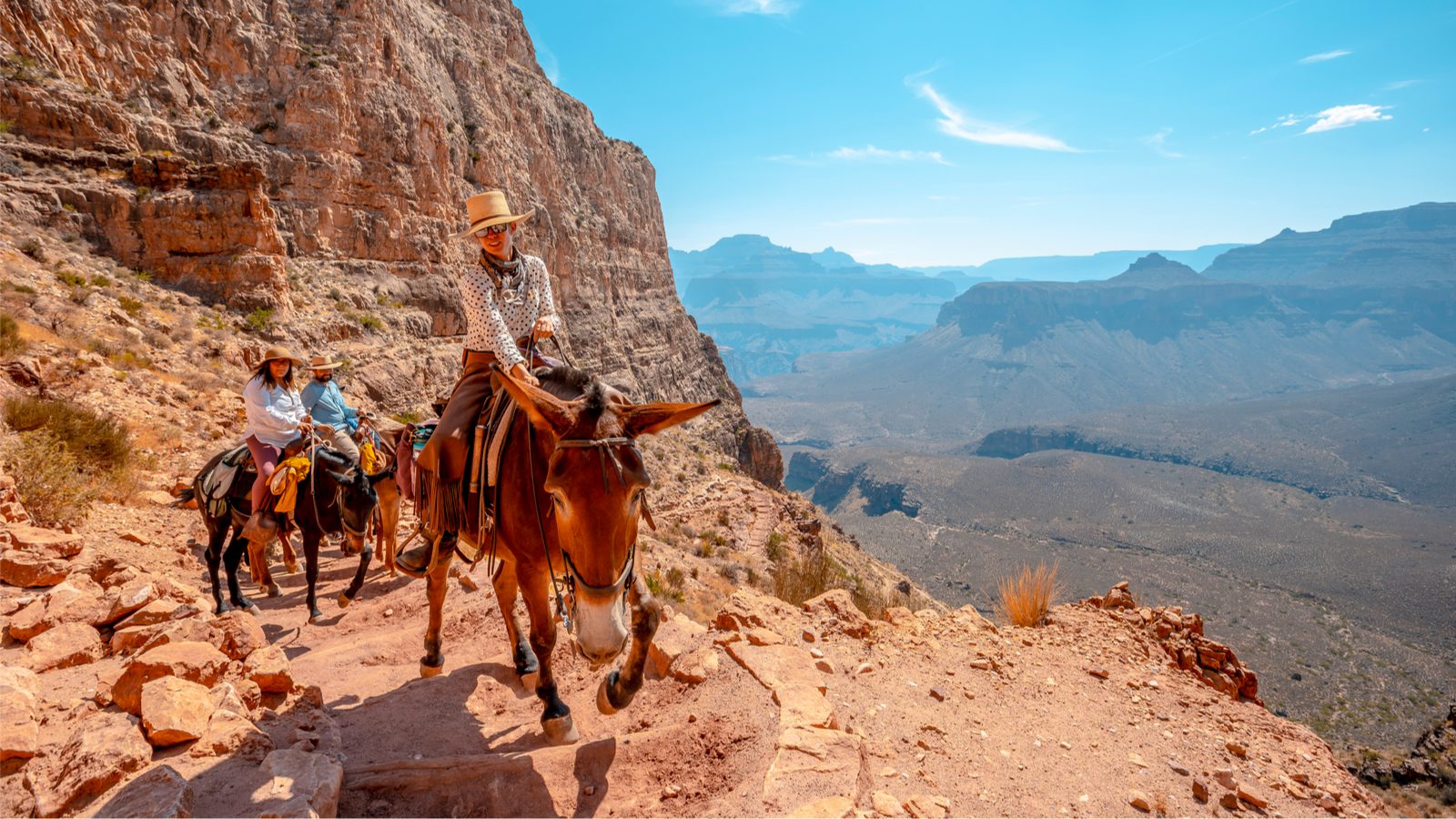 When the temperatures rise, the flowers bloom, and the birds begin to sing, it can only mean one thing: The best spring break destinations for families are ready to welcome parents and kids back for a much-needed reprieve from the winter doldrums.
The Best Spring Break Destinations for Families
If you're vacationing with teens, tweens, or younger kids, you probably want to avoid the college spring break party destinations. Fortunately, many of the best family vacation spots in the U.S. go all-in on spring activities and attractions for kids. When it's time to make your spring family vacation ideas a reality, here are the top places to go with kids in March, April, and May.
1. Honolulu, Hawaii
Any time of year is a good time to visit Oahu, but spring is especially nice because the chances of a rainy day drop quite a bit, particularly in the month of May. In Honolulu, Hawaii's biggest city, you can spend your days lounging on the beach at Waikiki, a world-renowned spot for family beach vacations; hiking and biking in the shadow of Diamond Head's massive 350-acre volcanic crater; or exploring kid-friendly spots like the Honolulu Zoo, Kapiolani Park, and the Waikiki Aquarium.
For the little ones, head to the Duke Kahanamoku Lagoon in front of the family-friendly Hilton Hawaiian Village Waikiki Beach Resort. This shallow saltwater lagoon has no waves, and floatation devices are welcome. The Hawaii Children's Discovery Center offers hands-on activities for the younger set too, while older kids and teens can learn about history at the Pearl Harbor National Memorial.
2. San Diego, California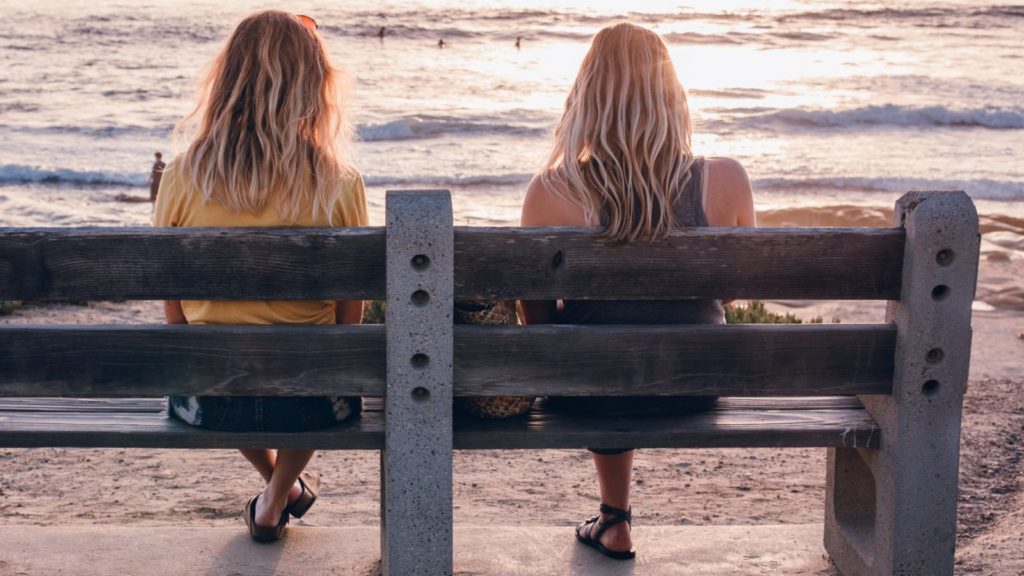 The beaches in San Diego may not be quite hot enough in spring to draw the college crowd (temps usually hover in the 60s Fahrenheit through May) but you'll still enjoy that famous Southern California sun. Head for perennial family favorites like Sea World, the San Diego Zoo, the 17 museums and cultural institutions in Balboa Park, and—just a few miles up the freeway—one of the best amusement parks for kids on the West Coast, LEGOLAND California Resort in Carlsbad.
Spring is also the perfect time to hop on a whale watching charter boat and spot some migrating gray whales. Stay at The Westin San Diego Downtown for spacious rooms and convenient amenities right in the heart of one of the best spring break destinations for families.
3. Grand Canyon, Arizona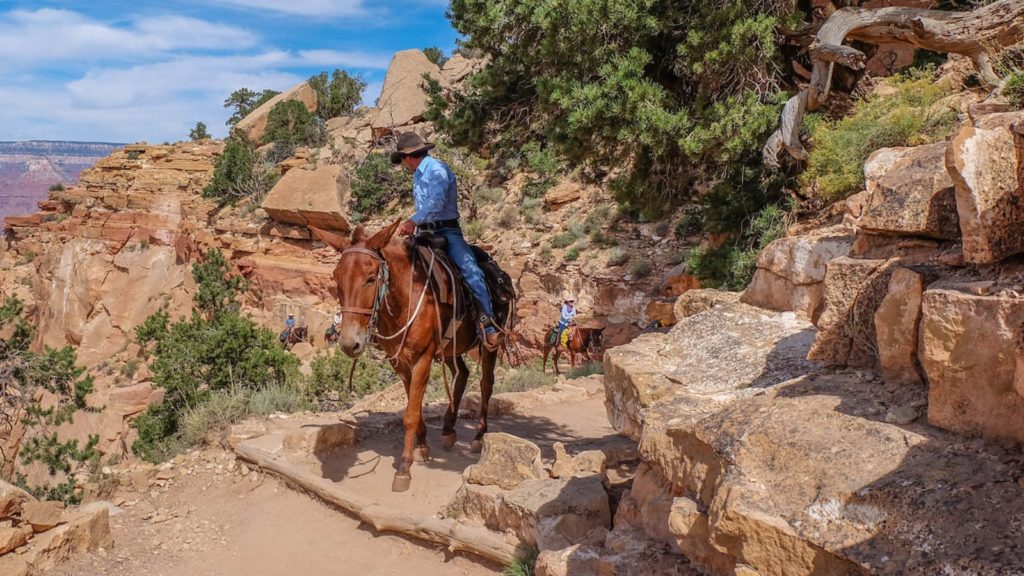 The Grand Canyon may be one of the most visited tourist attractions in the U.S., but it's also one of the best national parks to visit in spring precisely because the notoriously crowded South Rim doesn't get quite as many visitors in the shoulder season (with the exception of a few busy school vacation weeks). Visiting the Grand Canyon in the springtime means avoiding that dangerous desert heat, too—temperatures don't usually hit 90 degrees until late May.
If you can plan your family spring break trip well in advance, reserve a campsite inside the Canyon, along with a mule ride to take you up and down. Other fun activities include river rafting and tubing between the canyon walls, and the vertigo-inducing Grand Canyon Skywalk located on the West Rim (not part of the national park).
The more secluded North Rim doesn't open until mid-May and only welcomes visitors until October, but it's a far less-crowded alternative if you can plan your family's spring break vacation for the second half of May.
4. Park City, Utah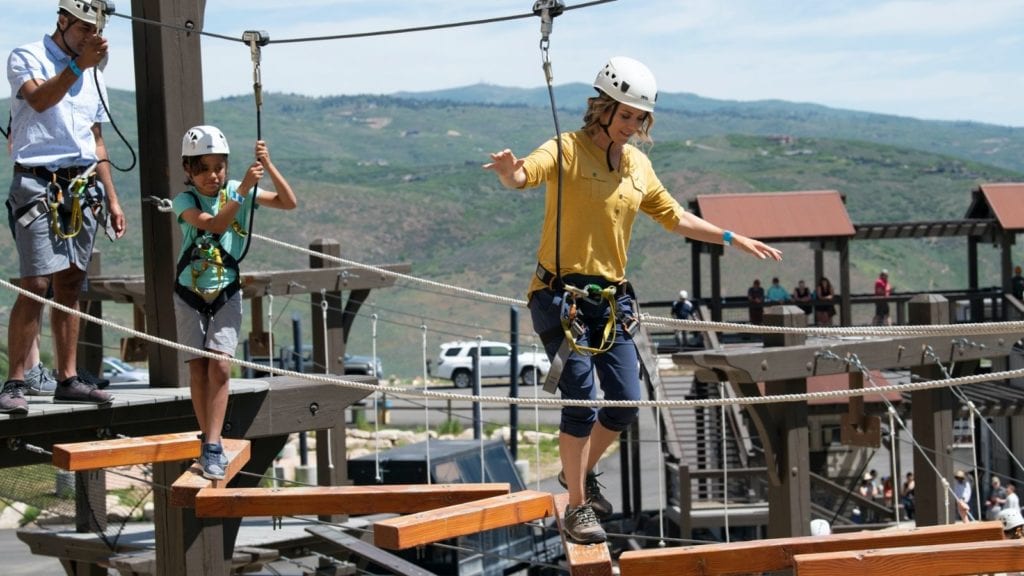 If you didn't get quite enough skiing in on your winter family vacation, you're in luck at Park City, one best spring break destinations in the U.S. for families who love spring skiing. Many Utah ski resorts don't close until April or later, and there's nothing quite like gliding down a slope in the spring sun. Several family ski resorts in Park City offer steeply discounted or even free passes for kids this time of year too.
Stay at the Grand Summit Hotel, a ski-in, ski-out resort with a huge heated pool, ski school, and on-site child care. When you need a break from the slopes, head to the Alf Engen Ski Museum at the site of the 2002 Winter Olympics. If you visit in late spring, take the kids to the Park City Mountain Village Zip Line course for some outdoor alpine adventure.
5. Yellowstone National Park, Wyoming
Yellowstone's most popular areas are overwhelmed by tourists in the summer, and while it's one of the best national parks to visit in winter when the wildlife and geyser-viewing opportunities are unencumbered by crowds, the real sweet spot for many families is late spring. This "just right" time to visit finds the park less crowded than in summer but noticeably warmer than in winter.
Some roads and accommodations inside the park are closed until mid-April and some features don't open until May, so plan your family spring break to Yellowstone for the late spring. (The northern entrance in Gardiner, Montana, is open year-round.)
Of course, you'll want to see the famous geysers, but time your spring getaway for early May and you can also stay at Old Faithful Inn, a shining example of the log-style "parkitecture" of the most beautiful national park lodges in the country. Old Faithful Inn is typically open from early May to early October each year, weather permitting.
6. Chicago, Illinois
The city of Chicago is a popular Midwest family vacation destination year-round, but it's one of the best spring break destinations for families because visiting in spring allows you to avoid the city's summer humidity.
Visitors to the Windy City won't want to miss the Field Museum, home to 4.6 billion years of history, including perfectly preserved T-Rexes and Titanosaurs, Egyptian tombs, and much more. Families will also enjoy spending a day at the Shedd Aquarium exploring more than 35,000 aquatic creatures, then heading 1,450 feet upward to the top of Willis Tower (formerly known as the Sears Tower) for breathtaking skyline views from Skydeck Chicago.
Other kid-friendly attractions include the Museum of Science and Industry (the largest museum in North America) and the Adler Plantetarium, where you can fly to the stars in the sky theater. Stay in the heart of the action at the LondonHouse Chicago, which is within walking distance of Millennium Park.
7. Athens, Georgia
As the song goes, there's nothing like the Southland in the springtime, and friendly little Athens, Georgia, is a perfect example of why the South is a great spring break destinations for families.
In Athens, you can learn about native Georgia wildlife and see the wildlife rescue facility at Bear Hollow Zoo. Just up the road at Sandy Creek Nature Center, kids can tour a 19th-century log cabin and explore more than 225 acres of wild woodland. The whole family will enjoy a stroll through downtown, where you'll find restaurants, shopping, and plenty of University of Georgia gear to take home. And speaking of UGA, sports fans won't want to miss the Butts-Mehr UGA Sports Museum, which brings some of the greatest moments in sports history to life.
Stay at the centrally located Hyatt Place Athens Downtown, where family-friendly amenities include free breakfast and a swimming pool.
8. Cocoa Beach, Florida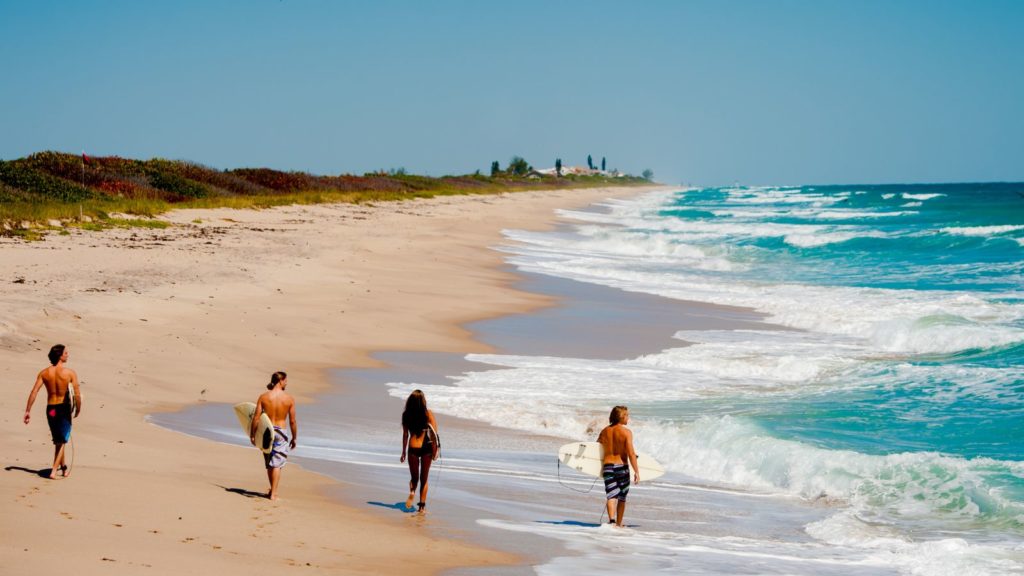 Spring break in Florida isn't just for the college kids. You can take full advantage of the sunny spring weather but avoid all the party crowds at Cocoa Beach. This welcoming surf town is just close enough to the Orlando theme parks that you can easily explore Disney's Star Wars land at Hollywood Studios or the Harry Potter theme park areas at Universal Studios, then retreat into a laidback Florida beach town experience.
Hitch a ride on the Cocoa Beach Trolley (kids five and under ride free), take a deep sea fishing charter, or stroll along the 800-foot Cocoa Beach boardwalk and pier for relaxing spring break fun. Don't miss the Florida Surf Museum, either—older kids may even want to take a lesson. For a quiet beach experience, head to Lori Wilson Park.
Stay at the beachfront Inn at Cocoa Beach and enjoy the freshly baked muffins each morning along with views of the Atlantic and an outdoor swimming pool.
9. Washington, D.C.
The nation's capital is at its prettiest in the spring, especially when the cherry trees are blooming and the National Cherry Blossom Festival is underway. It's a fun family spring break destination that can also inspire young travelers to discover a love for history. The many Smithsonian institutions, including the Museum of Natural History and the National Museum of African American History and Culture, are just a few of the faves. The International Spy Museum is another can't-miss in Washington, D.C.
Of course, you won't want to miss the National Mall, U.S. Capitol Building, and the Lincoln Memorial, either. Stay at The Hay-Adams, which offers an upscale experience with views of Lafayette Park and the Capitol complex.
10. Great Smoky Mountains National Park, Tennessee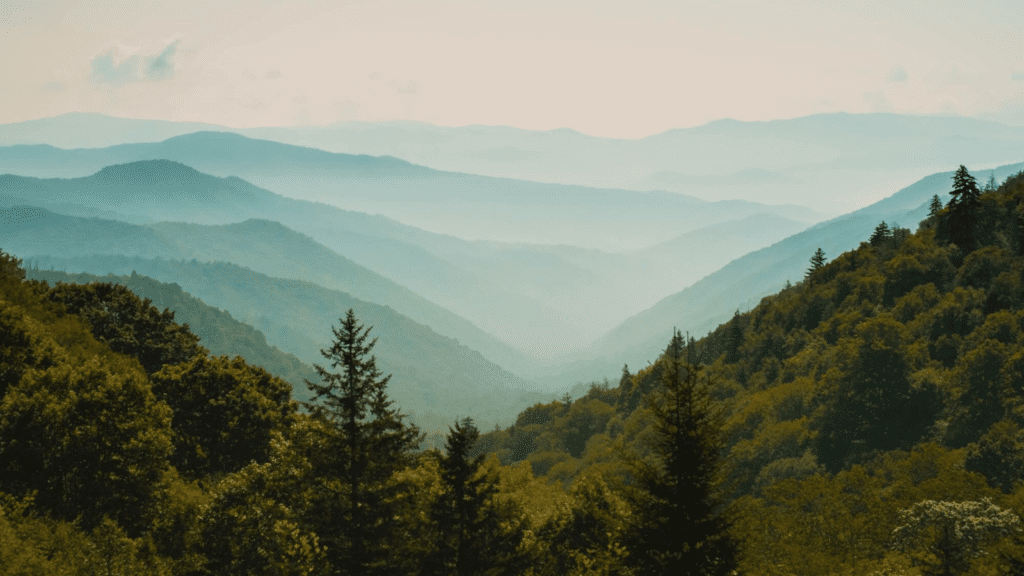 The Smoky Mountains come alive with color in the spring as wildflowers fill the valleys and meadows with stunning hues. Join the Spring Wildflower Pilgrimage in late April to seek out your favorites, or visit later in spring when fireflies light up the evenings.
For outdoorsy families, Great Smoky Mountains National Park is one of the most accessible spring vacation spots because of its miles of walking, hiking, and biking trails for all abilities, not to mention wildlife viewing opportunities, historic buildings to tour, and family campgrounds to help your family get back to nature.
The only non-camping lodging inside the park is LeConte Lodge, which can only be reached via a strenuous hike. It's an unusual spring break destination that's perfect for active families with older kids and teens, but there are many hotels in the surrounding region that are more accommodating to a variety of ages and fitness levels.
For a real treat, stay at Dollywood's DreamMore Resort in nearby Pigeon Forge, where you can enjoy the on-site water park, theme park, and a variety of entertainment for the whole family at Dollwood.
More from FamilyVacationist:
As parents and travel experts, we select every product, destination, and attraction we recommend based on independent research, strong reviews, and product testing. Some products are sent to us for free and some visits are hosted, with no incentive to offer a favorable review. If you buy an item through a link on our website, we may earn a commission.
Source https://www.roamingtheusa.com/best-spring-break-destinations-in-the-us/
Source https://viatravelers.com/spring-break-destinations-for-families/
Source https://familyvacationist.com/best-spring-break-destinations-for-families/