15 Best Places To Visit In Antarctica
Have you ever thought about Antarctica and wondered "what must it be like to visit such a remote location?" As the world's seventh and most southern continent, Antarctica, for many people, remains a mysterious place shrouded in layers upon layers of snow and ice. Most of the land is frozen tundra, but it is incredible to see when the sun hits it in just the right way. That illumination adds to the mysterious wonder of Antarctica.
Should you decide that a voyage to the southern continent is something to check off of your bucket list, what are the best places to visit in Antarctica that you don't want to miss? If you're going to make the journey, you want to see the places that are the crown jewels of an Antarctic experience.
Colonies of ice-dwelling penguins are excellent subjects for photographers on Antarctic voyages. Photo: David Merron
15 of the best places to visit in Antarctica
So what are the best places to visit in Antarctica? We've put together a helpful guide featuring 16 of the best places you'll remember forever on your voyage to Antarctica. Let's dive in!
Antarctic Peninsula
The Antarctic Peninsula is the gateway to the main continent, and traveling across this leg of the Southern Ocean will allow you to witness up-close views of penguins, whales, and other Antarctic wildlife. One of the best opportunities for you to experience the peninsula is aboard the Antarctic Explorer: Discovering the 7th Continent voyage, which is an 11-day journey to the Lemaire Channel along the coast of the peninsula. Along the way, you'll have opportunities for flightseeing, Zodiac cruises, and even the jolting polar plunge experience.
A mutual curiosity develops between penguins and humans on the shores of Antarctica. Photo: Nicky Souness
Neko Harbor
One of the highlights of the Antarctic Peninsula is Neko Harbor, where guests have encountered mammoth glaciers. You'll get to learn about the history of the harbor, including how it was once used as a floating factory for whaling purposes.
Gold Harbor
Gold Harbor is the home of many penguin families, especially the regal King Penguins that hibernate on the nearby South Georgia Island for the winter months. You may also get to witness elephant seals playing in the water so take a few pictures of these playful animals while appreciating the rich biodiversity in the surrounding areas.
Ornithologist Adrian Boyle explains the habits of King penguins in Gold Harbor, South Georgia. Photo: Acacia Johnson
Marguerite Bay
Another of the many gems that collectively make up the Antarctic Peninsula is Marguerite Bay. This little body of water is located on the western spur of the peninsula, and it's surrounded by peaks of ice-covered mountains and historic research stations established by the earliest explorers of Antarctica.
Danco Island
Danco Island rests in the middle of the Errara Channel and stands 180 meters high above sea level. During your visit, you'll get a chance to learn about the remains of the Danco Island O-Station, which was once used to survey and study the land before it was demolished. Today, the remains of the research station attract polar travelers.
Drake Passage
The Drake Passage is an 800-kilometer seafaring experience rather than a destination to visit. Many people consider the Drake Passage a rite of passage, an event that signifies the experience necessary to explore the Antarctic in all its glory. You also have the option to fly over the Drake Passage and get right to the Antarctic adventures, which you can do when you book our Antarctic Express: Fly The Drake, an 8-day adventure along the tip of the peninsula.
Snow Hill Island
One of the world's largest colonies of Emperor penguins thrives at Snow Hill Island in the remote Weddell Sea
of Antarctica. Photo: Hugo Perrin
One of the hardest-to-reach islands off the Antarctic peninsula is Snow Hill Island. Polar ships must navigate through the ice-covered Weddell Sea for the chance to reach Snow Hill, in order to observe one of the rarest wildlife experiences on the planet: the 10,000-strong colony of ice-dwelling emperor penguins. You can arrange to witness this large colony of seldom-seen Emperor penguins on the game-changing ship Ultramarine, which will take you within reach of Snow Island, whereupon you'll be transported by twin-engine helicopters and then join a guided walk across the ice (accompanied by penguin experts) to see the rare Emperor penguins and their baby chicks cavort across the ice of Snow Hill.
South Shetland Islands
The South Shetland Islands are home to an impressive variety of wildlife. Penguins, seals, walruses, and other impressive animals that inhabit the island's coast and hunt for food in the waters near the shoreline. South Shetland is often one of the first stops on a voyage to Antarctica.
South Georgia Island
Another popular destination off the shores of the main Antarctic mainland is South Georgia Island. History buffs will really appreciate their visit to the island. South Georgia Island also attracts polar history buffs who want to pay homage to the gravesite of early polar explorer Sir Ernest Shackleton.
King George Island
If you take the Fly The Drake adventure to Antarctica, King George Island is where you'll land after flying over the 800-km Drake Passage. It's where you'll board your ship which will be your home for the duration of your expedition. While here, you can visit a largely unused military base that was established decades after the first explorers arrived in Antarctica.
Elephant Island
Elephant Island is one of the most rugged, inhospitable islands in the Southern Ocean. It's located in the far reaches of the South Shetland Islands, and you'll likely only experience this location from the comfort of your cruise ship. Your onboard polar historians will share the history of Elephant Island, particularly recalling how Sir Ernest Shackleton and his crew took refuge here when the ill-fated Endurance met its end in the icy Weddell Sea.
Quark Expeditions guests visit remote Elephant Island on a Zodiac excursion in South Georgia Island in the Antarctic.
Photo: Acacia Johnson
Palmer Archipelago
Located just off the shore of the Antarctic Peninsula, the Palmer Archipelago is a group of islands that are largely uninhabited or explored. The most likely experience on a polar adventure to this archipelago is to visit Anvers Island, which is just off the shoreline of the mainland.
Penguin tours
Similar to the Drake Passage, this is less of a destination and more of an experience. Penguins are the animal that immediately comes to mind when you think about Antarctica, and there's a good reason for it. Entire colonies (some numbering in the tens of thousands) of penguin families waddle across the shores of Antarctica, emerging in the spring after hibernation to give birth to the next generation of penguins. Our trained adventure guides will lead you on extensive penguin tours to learn more about the various species of penguins that are found in Antarctica.
Bird watching
Another great Antarctic experience that many adventurers are passionate about is local bird watching. With such a rare and impressive variety of avian wildlife, bird watchers love to catch a glimpse of some of Antarctica's rarely seen species. Just make sure you bring the right binoculars for the adventure.
Black-browed albatross entrance Quark Expeditions guests at West Point in the Falkland Islands. Photo: Acacia Johnson
Whale watching
In the seas surrounding the Antarctic Peninsula are pods upon pods of whales that inhabit the Southern Ocean. The World Wildlife Federation has identified over a dozen whale species in Antarctica so make sure you have your camera ready to capture these incredible animals enjoying their time together.
How to get to Antarctica
We've identified a lot of different places and experiences for a journey to Antarctica. Now, the question to ask yourself is this: is there a way you can fit them all into one glorious adventure?
If you are looking for a voyage to see as many of the best places in Antarctica, one option is to join the Epic Antarctica: Crossing the Circle via Falklands and South Georgia voyage. This 23-day adventure includes visits to the South Shetland Islands, South Georgia Island, the Antarctic Peninsula, the Drake Passage, and a journey across the Antarctic Circle itself. This voyage also includes a crossing of the Drake Passage—both at the beginning and conclusion of your voyage. Along the way, you'll have opportunities to join flightseeing adventures over certain parts of the continent as well as Zodiac cruises to explore floating islands and glaciers spread out across the Antarctic continent.
Previous Article
Two amazing northerly destinations to explore, but how do you decide between Greenland vs. Iceland travel h.
Next Article
Is Greenland worth visiting? The world's largest island has some of the best natural wonders and cultural e.
Most Recent Articles
Two amazing northerly destinations to explore, but how do you decide between Greenland vs. Iceland travel highlights to pick the best polar voyage for you?
Is Greenland worth visiting? The world's largest island has some of the best natural wonders and cultural experiences to make the most of any adventure.
What are the most beautiful places in Greenland that you can visit? We've put together a guide to 15 hidden gems in all of Greenland to get you excited.
What do you need to know about how to travel to Greenland from US cities? If you're up for a polar adventure departing from the US, read our latest guide.
Can't decide between an Arctic vs. Antarctic cruise? Our detailed rundown of the respective highlights of each Polar Region will make the decision easier.
Travelers who are excited to explore the deepest and largest fjords in the world should set their eyes on Norway, especially Arctic Norway, and Greenland.
Greenland's Land of the Midnight Sun means visitors have prolonged days to explore the fjords, coasts and mountains of the world's biggest island.
What are the best places in the world to see penguins in the wild? Our guide to a penguin-filled Antarctic adventure will help you plan your unforgettable voyage.
What are some of the best hikes in Greenland that you can experience? Our latest guide offers detailed advice on all that awaits on the island.
A main attraction of an Antarctic voyage is the chance to join a penguin tour. Read our guide about all things penguins to prepare for the adventure.
What are the best Greenland sightseeing tips to have in your back pocket for a journey to the island? Read our guide for the best sightseeing suggestions.
Greenland offers awesome photo opportunities for all kinds of photographers: wildlife, marine life, fjords, rugged coasts, mountains, and the Northern Lights.
Learn everything you need to know about choosing and planning a Greenland glacier tour, and how to prepare for your glacier-themed expedition to the Arctic.
How can you make the most of a Drake Passage cruise and what can you expect on that journey? Our guide to your next southern expedition has the answers
What are the best glaciers to visit in Iceland and how can you experience them? Our latest travel guide helps you prepare for a rewarding polar voyage.
What are the best polar adventures you can have in the Arctic? Our guide to the 15 best Arctic vacation ideas for the polar expedition of a lifetime.
What can you experience on the best expedition cruises to Antarctica? Our latest travel guide prepares you for an amazing journey to the Southern continent.
Devon Island is one of the hidden gems in the Canadian Arctic Archipelago. This guide outlines how to get to Devon Island and the adventure that awaits.
Discover the wildlife species, outdoor adventures and incredible scenery you can expect during a visit to remote Ellesmere Island in the Canadian High Arctic.
Check out our expert guide on how to plan your Ellesmere Island Tour, and discover what this remote island in the Canadian High Arctic is all about.
17 Awesome Things to Do in Antarctica (2022 Guide)
There is no other destination on the planet more incredible, overwhelming or epic as Antarctica.
The 'White Continent' has been a pinnacle for explorers, adventurers and travellers for generations, and as sustainable tourism improves, more opportunities are available for people to visit the bottom of the earth.
While some people may think a trip to Antarctica involves sitting on a cruise ship and looking through binoculars, the truth is if you choose the right company your experience down there will be as active and exciting as you could ever imagine.
Table of Contents
The Best Things To Do In Antarctica
The best things to do in Antarctica reads like an ultimate bucket list for just about any traveller.
Kayaking with humpback whales, cruising between enormous icebergs, hanging out with thousands of penguins – these are the kinds of experiences that will stay fresh in your mind forever.
We visited Antarctica with an expedition company at the beginning of March with a willingness to try anything that came up, and walked away with more memorable moments than we ever could have imagined.
READ MORE: Check out our ultimate destination guide all about travel to Antarctica!
Some activities on this list can be experienced by joining a regular passenger expedition from Ushuaia, while others require years of planning and dedication.
No matter your ambitions, any adventure down there will be life-changing.
If you're getting ready for a trip, or even just thinking about it, don't miss out on these 17 epic things to do in Antarctica.
We are running a very exclusive small-group expedition to Antarctica, South Georgia and Falkland Islands in 2022! Check out the tour page if you'd like to learn more.
An incredible sunset with lenticular clouds – If you're wondering what to do in Antarctica, admiring views like this is one of them.
Camping Under the Stars
If you're anything like us, you love camping. And there's no place more unique to sleep under the stars than in Antarctica.
Armed with a high-quality bivy sack and warm clothes, camping in Antarctica will no doubt be something you talk about for the rest of your life.
Of course being in a place as volatile and extreme as Antarctica means the weather is a serious concern.
That's why it's important to go with a company that has safety as its number one priority, and also has the kind of equipment suitable for this adventure.
You might not have the best sleep, but nothing will ever beat waking up to sunrise on the snowy continent or watching the stars glow above you.
Out of all Antarctica attractions, camping under the stars is one experience no explorer would dare miss!
The Milky Way, as seen at 1am when camping in Antarctica.
Go Kayaking
It's hard to beat a good day of paddling around on a calm sea, surrounded by stunning scenery and good friends.
Whether you're doing it in the Galapagos Islands or on a coastline in Europe, kayaking is always an amazing experience.
If you want to do something different though head to the polar regions, and kayaking in Antarctica is by far the most fantastic place to do this.
Kitted out in a dry suit and cold-water kayaks, head off into remote coves for the closest encounters with the marine life possible.
Nothing will take your breath away quite like watching a humpback whale breach right next to your kayak – one of the best things to see in Antarctica!
Kayking with whales in Antarctica, anyone?
Visit a Science Research Station
Being one of the most remote places on earth, there is a lot of cutting edge research being conducted in Antarctica.
And the cool thing is if you join an Antarctic Peninsula expedition, you can visit a few of the active stations.
One of the most famous, and popular, places in Antarctica is the Vernadsky Research Station.
This Ukrainian base has a long and colourful history dating back to 1947, when it was first established as a British station.
Over time it was transferred to the Ukrainians, and the scientific focus was primarily on the weather and climate.
It is here where they discovered the hole in the ozone layer!
The Ukrainians happily open their doors to visitors, and with a small-group trip you can have a tour of the base led by one of the scientists.
A wonderful insight to what life is like in Antarctica, and the amazing work being conducted there.
A visit to a research station is part of the Antarctica sightseeing experience!
Hang out at an active science research base.
Take the Polar Plunge
If you're looking for one of the coolest things to do in Antarctica (literally), why not consider going for a swim in some of the world's coldest waters?
Known as the polar plunge, this quick dip in one of the planet's most extreme destinations is definitely something that will get your heart racing.
While some companies do this by letting you jump in off the back of the ship, our trip with One Ocean Expeditions gave us the opportunity to run in from the beach on Deception Island – that means we swam in the caldera of an active volcano in Antarctica!
Yes, the water is cold, and yes you'll be shivering, but there will be guides standing by with safety lines, dry towels, and if you're lucky even hot chocolate and Baileys or rum and hot apple cider.
This might not be for everyone but we encourage you to step out of your comfort zone.
Will you ever again have an opportunity to do this? Take the polar plunge and enjoy the stunning sights of the vastness and calmness of the ocean – it's absolutely an Antarctica must-see!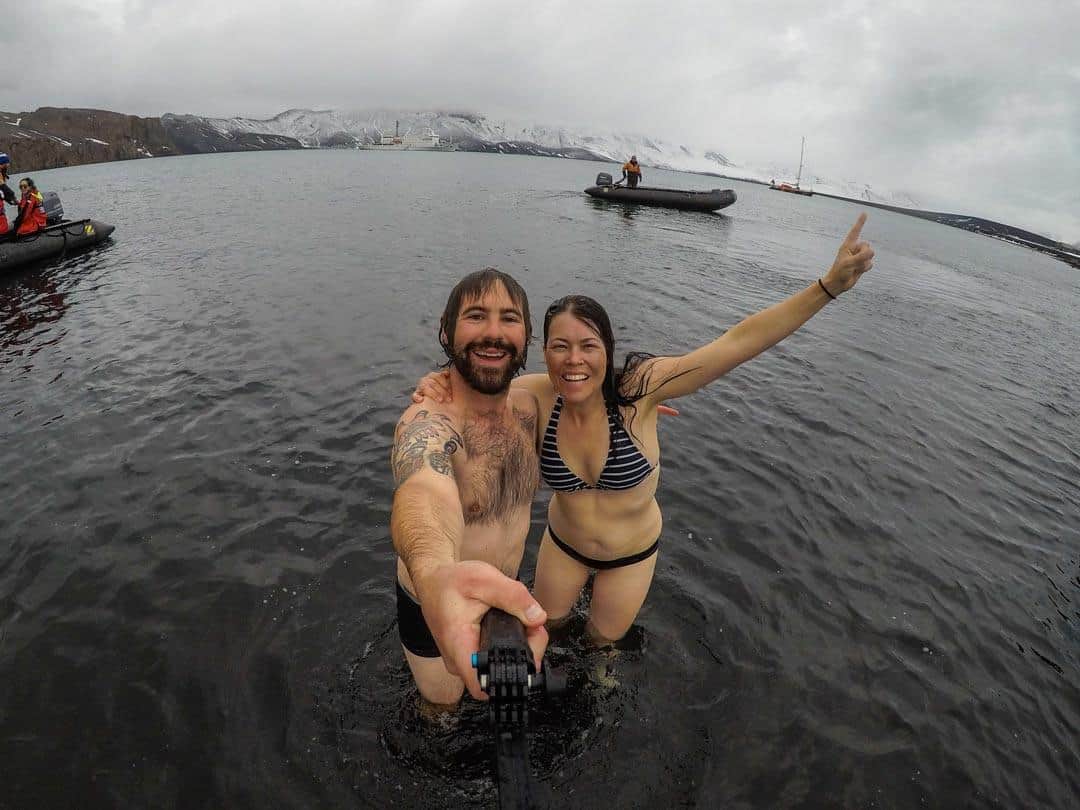 Don't miss out on taking the polar plunge!
Skiing on Snowy Mountains
If you're a real daredevil and fancy yourself a bit of an expert skier or snowboarder, you can choose to shred the slopes at the bottom of the earth.
Choosing a special expedition at the beginning of the season, you can skin up to the top of some peaks on the Antarctic Peninsula and carve your way down, with epic
You will need experience in ski touring, but skiing in Antarctica could be the hardest challenge in riding the slopes on every continent on the planet.
Cross the Drake Passage
There are two ways to visit Antarctica – you can take an expensive charter flight to King George Island, or you can travel by cruise ship.
For those with a sense of adventure, sailing from the tip of South America to the Antarctic Peninsula should not be missed!
This stretch of sea, known as the Drake Passage, has the reputation for having some of the most dangerous seas in the world.
Huge oceanic currents flow through the relatively-narrow channel, churning up rough waves and large storms.
Despite the bad rap, the Drake Passage isn't as dangerous as it used to be, thanks to much better ship-building techniques and satellite weather monitoring.
Still, the two-day journey is quite an experience, and the bragging rights of crossing the Drake Passage is well worth the adventure.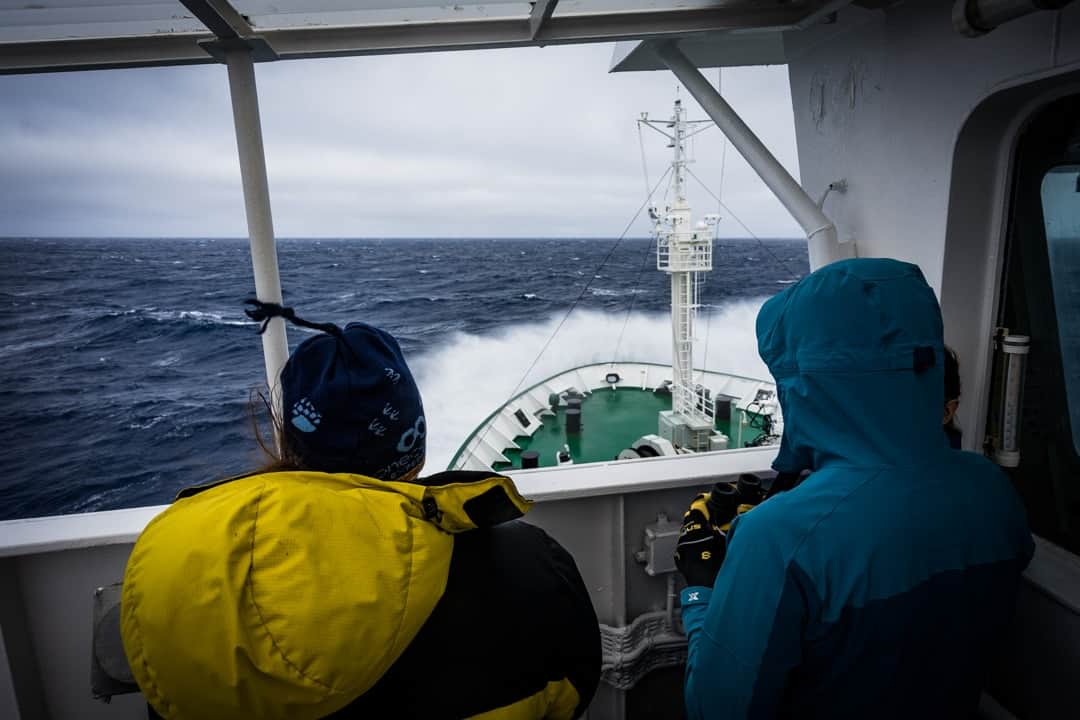 Watching waves break over the bow while crossing the Drake Passage.
Practice Your Photography
Antarctica is the kind of place where it is almost impossible to take a bad photo.
You can literally just point your camera in any direction, snap the shutter, and it will likely be a picture you would want to hang on your wall.
If you want to take your photography to the next level though, you'd be hard pressed to find a better place to practice than in Antarctica.
Luckily if you sign up for a journey with One Ocean Expeditions they employ a professional photographer-in-residence that will not only give you pointers in the field to capture the best shots, but also give workshops and talks back on the ship for further inspiration.
While you can get away with a cheap point-and-shoot or a smartphone, it's best to purchase a decent camera for your expedition to Antarctica.
Antarctica is one of the most photogenic places on earth.
Climb Antarctica's Tallest Mountain
If you're on a mission to climb the world's seven summits, the most difficult one to achieve (in terms of logistics) is Mount Vinson in Antarctica.
Summiting this 4897m high massif is not for the normal traveller, and months of preparation and training must be taken before even considering it.
It takes a minimum of 14 days for a full expedition, if the weather and your body cooperates, but this mission is something you'll remember forever.
Learn About the History of Whaling and Science at Deception Island
There's more to the Southern continent than just hanging out with penguins and whales – one of the most interesting things to do in Antarctica is learn about the human history that has developed in the harsh conditions.
Before Antarctica became an internationally-protected region, hundreds of boats would head to the marine-rich waters to hunt for whales.
The protected bay of Deception Island, which is actually an active volcano, became one of the major bases for sealing back in 1820, before aggressive techniques almost wiped the species out.
In the 1900s whaling for oil was growing at a rapid rate and processing plants were eventually established on Deception Island in 1912.
When new technologies led to better ship-based processing, production increased exponentially, almost collapsing the entire industry. The plants on Deception Island were closed in 1931, which then led to scientific research bases taking their place.
The volcano erupted numerous times in the 1960s and most bases were abandoned, meaning many of the structures on Deception Island have begun collapsing into the earth.
A visit to Deception Island these days allows you to walk through the rusted buildings and experience a true ghost town surrounded by black sand and ash.
One of the old buildings on Deception Island.
Scuba Diving in Antarctica
If you're the kind of person that loves exploring beneath the surface just as much as above, then scuba diving in Antarctica is one of the most unique places you can do it.
Rich marine life, crystal clear waters and shimmering icebergs give views that are hard to find anywhere else in the world.
Scuba diving in Antarctica is not for the average beginner diver however.
You must be an open water advanced diver with your dry-suit certification and over 20 logged dry-suit dives before you can apply to join a diving expedition in Antarctica.
Whale Watching
One of the most incredible experiences in Antarctica is being able to see huge pods of whales up close at any time of day.
During our adventure we were lucky enough to see minke whales, orcas and humpbacks surrounding our ship and zodiacs.
The kayakers had an even more amazing encounter, when nearly a dozen humpback whales came into the Gerlache Strait, swimming and breaching right next to them!
The most common species of whales found in Antarctica are humpbacks, orcas, minkes, blue, sei, sperm, fin and right whales.
Seeing some of the largest creatures on the planet with the backdrop of snowy peaks and icebergs is by far one of the best things to do in Antarctica.
Watch out for humpback whales in Antarctica!
Trek to the South Pole
Arguably one of the planet's most remarkable, and dangerous, adventures, an expedition to the South Pole is sure to make even the most intrepid explorer giddy with excitement.
Just like climbing Mount Vinson, this is not the kind of journey that should be taken lightly, and you will need to do years of training and preparation work to be ready for it.
There is no guarantee you'll make it, and it might just be the toughest thing you ever do, but if you're up for the challenge trekking to the South Pole is definitely the most epic adventure in Antarctica.
Run a Marathon
For those super-fit travellers with an affinity for ticking things off a list, there's always the opportunity to run a marathon in Antarctica.
Many long-distance runners love the idea of completing a marathon on every continent, and luckily there is an organised event held on King George Island every year exactly for this.
Once you've trained and are feeling ready, you can sign up for a special marathon journey that starts off with the race, before eventually continuing on to explore the rest of the Antarctic Peninsula.
Hang Out with Penguins
If there's one thing everybody wants to do when they visit Antarctica, it is hang out with penguins.
Luckily this incredible experience is just about guaranteed no matter how and when you visit!
There are 6 types of penguins in Antarctica (Emperor, Adelie, Gentoo, Rockhopper, Chinstrap and Macaroni), and you can find millions of these cute creatures wandering around the continent.
Personal and environmental responsibility says you have to stay more than 2 metres away from all wildlife, but with the penguins down in Antarctica being unfamiliar and unfazed with humans, don't be surprised if some of them walk right up to you.
Hanging out with penguins is definitely one of the cutest things you can do in Antarctica!
Send a Postcard from Port Lockroy
Out on Wienke Island, in the harbour of Port Lockroy, is the one of Antarctica's most curious attractions, the Penguin Post Office.
Port Lockroy is home to a museum and science base, as well as the post office where you can send a postcard to your friends and family abroad.
Imagine the kick your grandma will get from receiving a postcard all the way from Antarctica!
Study with Polar Experts
When you're not out on zodiac excursions and camping adventures, one of the most educational things to do in Antarctica is to spend time learning from the scientists, biologists and historians that accompany the One Ocean Expeditions journeys.
These men and women are the best of the best when it comes to Antarctic knowledge, and being able to learn from them during your expedition is what makes a trip to Antarctica so worthwhile.
Whether you're into marine life, birds, history or environmental impacts, hanging out with these experts will change your perspective of the white continent forever.
Learning all about biology with one of the One Ocean Expeditions experts.
Drink Vodka at the Southernmost Bar In The World
In case you didn't know, the winters are long and dark down in Antarctica, so some of the scientists at Vernadsky Research Base have taken up the fun hobby of distilling vodka.
Rather than keep all the liquor to themselves, they like the idea of sharing tit around (typical Ukrainians), and now you can buy a shot of their homemade booze in the southernmost bar in the world!
For only USD$3 grab a shot and throw it down, and add it to your list of the most epic things to do in Antarctica!
If you donate a bra to the bar at Vernadsky Station, your vodka shot is free!
This article was published as part of our partnership with One Ocean Expeditions. All thoughts, opinions, and incredible activities we did are, as always, our own.
8 Places To Visit In Antarctica For A Surreal Vacation In 2022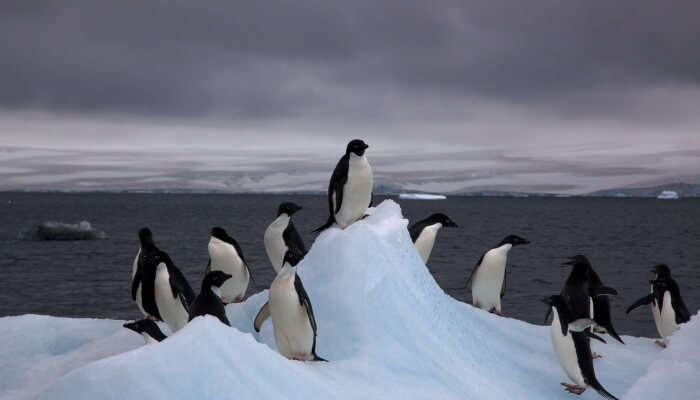 The northernmost part of the world, Antarctica offers a once-in-a-lifetime trip to frozen landscapes, a sight not visible anywhere else in the world. The pristine wilderness of snow is home to a large variety of polar wildlife. The breathtaking scenery is nothing less than an awe-inspiring glance to look at. The beautiful place offered a large number of places for tourists to visit and fill their souls with contentment and rejoice. Let us explore a few places that are worth a mention.
8 Best Places To Visit In Antarctica
Listed below are some of the best places to visit in Antarctica that you shouldn't miss out on! Scroll through.
1. South Shetland Islands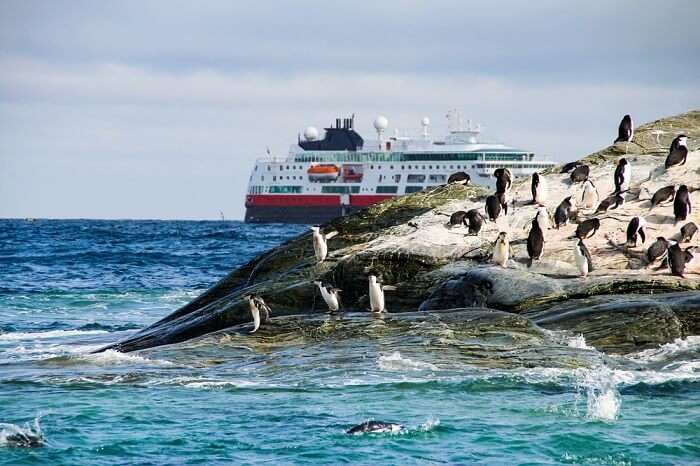 Situated at a distance of 160km north of the Antarctic Peninsula, the spectacular South Shetland Island is one of the most visited sites in Antarctica. The island is completely covered in ice and is home to some of the most incredible fjords and glaciers. The rocky coastlines, on the other hand, are inhabited by elephant seals and penguins. Eight distinct countries maintain research stations on the islands all year round, with the majority of the stations being located on King George Island. Some of the other well-known islands include Deception Island, which is widely popular for being a collapsed yet active volcanic cone.
Location: North of Antarctic Peninsula
Popular for: Deception island the active volcanic zone, penguins, elephant seals, a snow-clad island
2. Antarctic Peninsula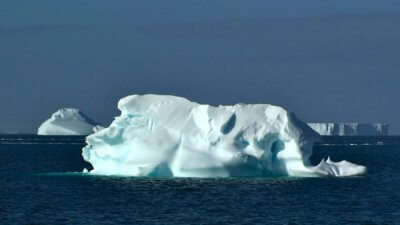 This is the northernmost part of Antarctica and is home to a large array of polar wildlife. It comprises iceberg strewn waterways along with narrow passages which are frequented by expedition cruises with landings made on natural harbours and outlying islands of the Antarctic Peninsula. Tourists visit the peninsula for the breathtaking scenery with a combination of expansive skies, towering glaciers. Apart from being a visual treat to the eyes, the place is also popular for penguin rookeries along with cormorant colonies. The migration season offers varied opportunities to spot Minke, humpback and killer whales at closer proximity.
Location: Northernmost part of Antarctica
Popular for: Spotting unique species of whales, towering glaciers, narrow passages and so on
3. Drake Passage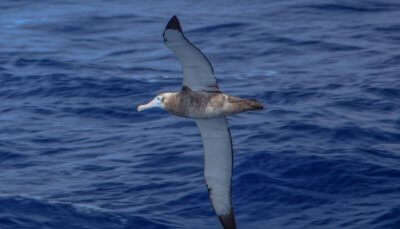 The passage includes a wide stretch of water between South America and Antarctica that inspires a world of adventure and dread. Tourists visiting the place need to be aware of the churning caused in the stomach due to the waves, gales and excitement. Enjoy watching giant albatross right from the deck while joining your way to the fascinating wildlife and geography knowledge sessions. As you slowly approach the frozen continent, you are sure to never forget the very first sighting of the spectacular colossal iceberg, a treat in its own kind.k
Location: Situated between South America and Antarctica
Popular for: Colossal Iceberg, giant albatross along with fascinating wildlife
4. Falkland Islands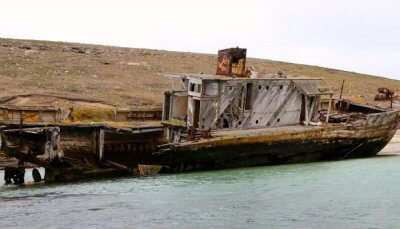 This save-based Falkland Islands is known for its abundant biodiversity, which makes it one of the most popularly visited spots in Antarctica. The island reflects a bit of Britain due to its architecture and design. Offering a wide array of nesting areas, the islands offer the ultimate birding experience along with a large number of marine animals. While on tour to the island, visitors can enjoy the sight of enormous albatross gliding above with four distinct species of penguins nesting on the shoreline. Meet people that are shared on the island in Port Stanley whole exploring their lifestyle and habits. Enjoy touring around in Port Stanley, home to the wide array of fish, chip chop along with red phone boxes and more things to see in Antarctica.
Location: Near Arctic Peninsula
Things to do: Explore wildlife, visit Historic Dockyard Museum, Monuments, Cemeteries, Small villages near East Falkland, Stanley, Penguins of Volunteer Point and so on.
Planning your holiday but confused about where to go? These travel stories help you find your best trip ever!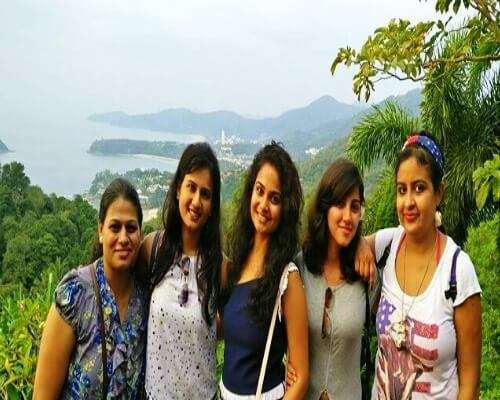 Ramya Narrates The Story Of 6 Girls On An Extraordinary Trip To Thailand
Bangkok. Phi Phi. Krabi. Why should guys have all the fun?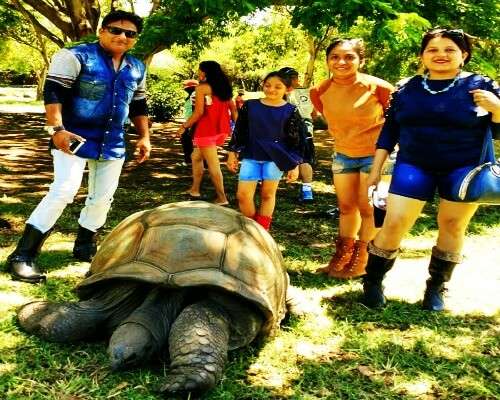 Sandeep Illustrates On The Best Activities For A Family Trip To Mauritius
Water sports. Cocktail parties. And unlimited fun at Casela.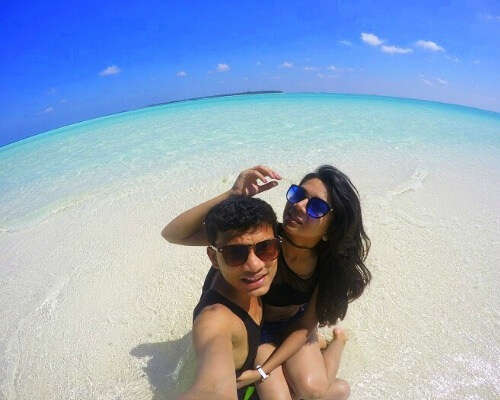 Nisarg Can't Stop Praising His Honeymoon Trip To Maldives
There was snorkeling, sightseeing, luxury, comfort, & much more!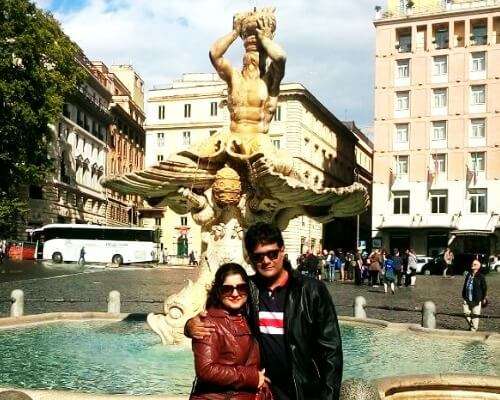 Sabyacsachi's Romantic Trip Proves Europe To Be The Mother Of All Vacations
For Art, Culture, Luxury, & more.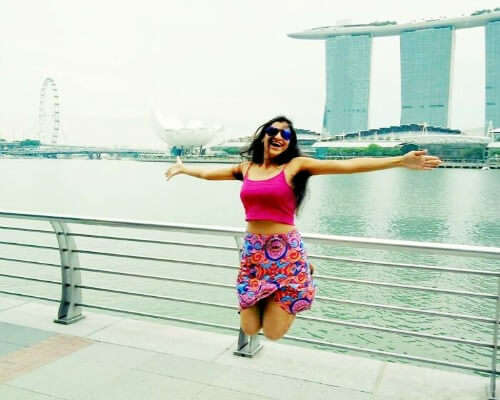 Srishti Talks Of Her Amazing Trip To Singapore With Her Mother & Niece
A fun-filled destination for ages indeed!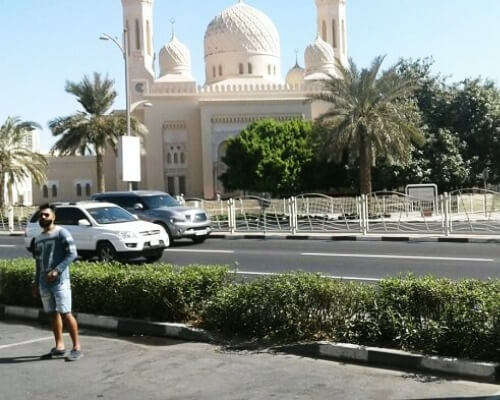 67-Year Old Sridhar Tells How He Beat The Odds & Took A Solo Trip To Dubai
Desert safari. Burj Khalifa. Welcoming locals. Tell me more!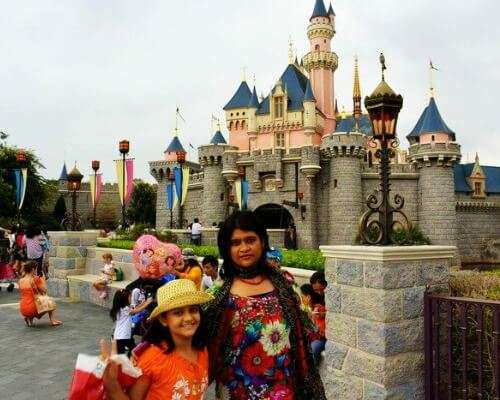 Not Adventure Lovers? Saurabh's Family Trip Proves Hong Kong To Still Be Full Of Fun
Your kids will love Disney Land & Ocean Park!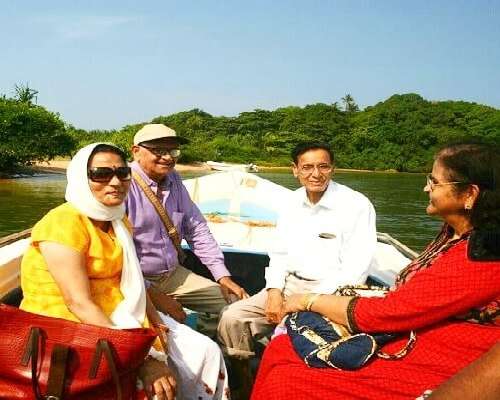 Ravi's Tale Of A Sri Lanka Family Tour Is All You Need To Know About Ramayana Tour
For the love of Ramayana & Travel!
See more at TRAVELTRIANGLE.COM
5. South Georgia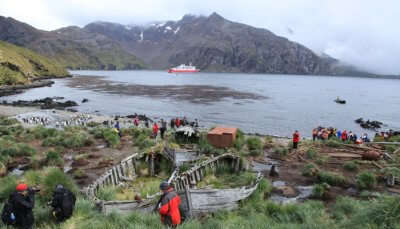 South Georgia boasts a narrow and long island that is referred to as the Alps located in the mid-ocean. Thanks to the rising mountains covering much of the land mass, the Alps are named so. Enjoy the most picturesque parts of the place with the low-lying grasslands, mighty glaciers along with dramatic fjords. With these in abundance, it is undoubtedly one of the most visited sites in the region. The place is widely visited due to the beaches that are thrived by penguin colonies and seals. The photogenic remains of whaling stations along with the relics make the place a visit-worthy. With the ease of landing on the island, tourism has become increasingly popular.
Location: Island in Southern Atlantic Ocean
Things to do: Visit Fortuna Bay, explore the history of the land, visit beaches that are penguin packed, witness the breathtaking beauty of the glaciers
6. Lemaire Channel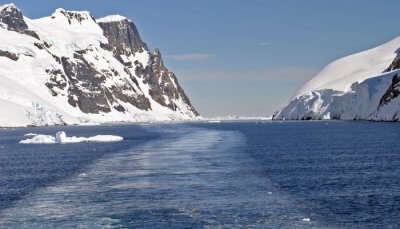 A trip to Antarctica is incomplete without cruising along the stunning Lemaire Channel. Glaciers, icebergs and sheer cliffs dominate the area which lies above the water. With these wonderful creations lying above, humpback whales and behemoths lie below. While on your expedition to this gorgeous place, keep an eye out for orcas as well. The channel is completely precarious with being 1600m narrow and having plenty of loose icebergs. A heaven for the photographers, the scenery offers a breathtaking mirror view which is almost a dream to the photographers.
Location: Kiev Peninsula in Graham Land
Things to do: Explore the wildlife, photography
7. Port Lockroy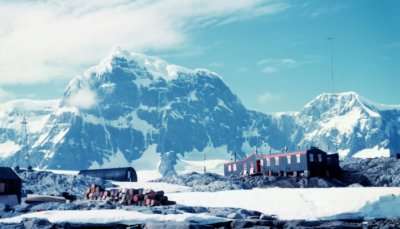 A natural harbour located on the north-western shore of Wiencke island is one of the most popular places to visit. The tourist spot makes way for being one of the most popular tourist destinations for a large array of cruise-ship passengers in Antarctica. This is a natural harbour that was originally used for whaling and then in the form of a military base during the time of the Second World War. This was soon followed by the place being used as a research station. The port is now a historic site consisting of post office and museum with being a popular halt point for travellers exploring Antarctica. Half of Wiencke Island is now closed for the tourists as only penguins are allowed to thrive.
Location: North-western Shore of Wiencke Island
Things to do: Visit Penguin Post Office, Visit Bransfield House
8. Ross Sea/Ice Shelf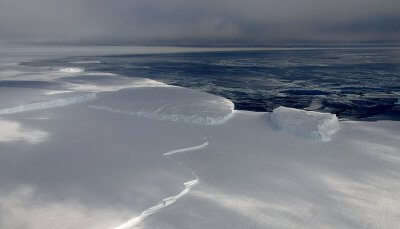 This is by far the largest ice shelf of Antarctica which is as thick as several hundred metres. One of the most impressive natural attractions in the world, the largest floating body of ice is indeed a treat to the eyes. An active volcano, Mt Erebus, is situated at an altitude of 3,794m, is found on the Ross Island. The region is thrived by a large array of penguins, colossal glaciers and several historical sites, making way for being a popular tourist spot in Antarctica. The ice floats while covering a large southern portion of Ross Sea with the entire island located in the west of the Ross Sea.
Location: Head of Ross Sea
Things to do: Witness the most impressive natural attraction of the world, the floating body of ice, click photographs of the beauty.
We hope this article of our interests you to pack your bags and plan a holiday in the snow-clad land of penguins and whales. We assure you to come back with a heart filled with contentment and experiences like never before. Book a trip to Antarctica now to experience the beauty through your own eyes, something that will not disappoint you.
For our editorial codes of conduct and copyright disclaimer, please click here .
Frequently Asked Questions About Places To Visit In Antarctica
What is the best time to visit Antarctica?
The best time of the year is usually during the Antarctic summer ranging from November to March. This is when the wildlife is observed at the maximum while offering 24 hours of daylight.
Which is the warmest month in Antarctica?
While the coast is a warm place, the warmest temperature ever recorded was on 5 June 1974 with 15 degrees C at Vanda Station.
What is the ideal duration to visit and explore Antarctica?
The trip duration can vary; however, ideally, a 10-day trip is a must to explore the land well.
What is the most common way of travelling to Antarctica?
The most common way of travelling to Antarctica is by a special cruise ship.
What are the accommodation options in Antarctica?
There are no accommodation options in Antarctica, and all tourists usually stay on expedition ships.
What are the major activities that one can enjoy in Antarctica?
A wide array of activities can be enjoyed in Antarctica that includes zodiac excursions, sea kayaking, cross country skiing, camping, diving, bird watching, hiking, mountaineering, and so on.
What is the popular wildlife thriving in Antarctica?
The most popular wildlife that thrives in Antarctica include penguins, whales, seals, albatrosses, seabirds and a varied range of invertebrates which forms the prime constituent of the food web in Antarctica.
Are there polar bears in Antarctica?
No, the penguins live in Antarctica while the polar bears live in the Arctic. These two zones are completely separate, and the wildlife has never met each other.
What are the major tourist spots in Antarctica?
Some of the most popular tourists' spots include Port Lockery Museum, Ross Sea/Ice Shelf, Drake Passage, Antarctica Peninsula, and the Falkland Islands, and so on.
Source https://explore.quarkexpeditions.com/blog/15-best-places-to-visit-in-antarctica
Source https://www.nomadasaurus.com/best-things-to-do-in-antarctica/
Source https://traveltriangle.com/blog/places-to-visit-in-antarctica/