33 Things To Do In Florida: The Ultimate Bucket List
Looking for some of the best things to do in Florida? We've got you covered!
Florida is full of adventure and unique places. From theme parks to sunken gardens, our famous beaches, historical cities, and hole-in-the-wall surprises, this state is great for any tourist or resident to explore!
Here we have put together 33 cool things to do in Florida. But be warned: they are spread across the state, so be prepared to travel a bit!
And don't forget you don't have to visit all these stops, we just love them so much that we wanted to make sure you had a Florida bucket list to help navigate this wild, Sunshine State.
Here are some ideas of what to do in Florida!
Did You Find This Post Helpful?
If so, we would love to keep in touch! We enjoy seeing photos and comments about your experiences in Florida! You can follow us on Instagram and we will repost your photos on our feed and comment too! Just tag us at @floridatrippers and hashtag #floridatrippers. We can't wait to see your travels!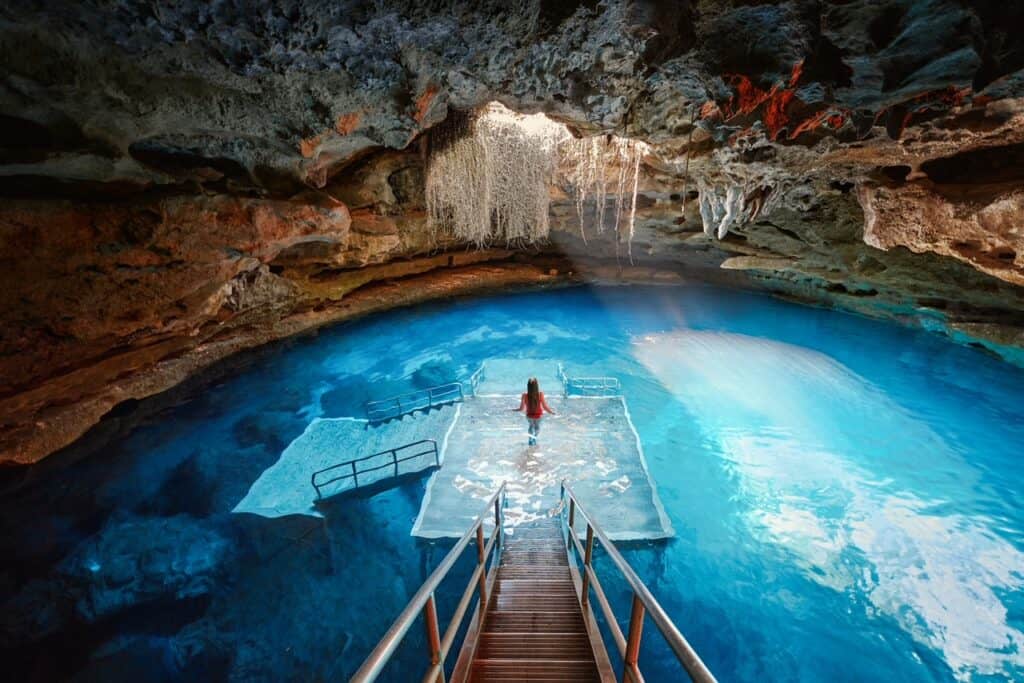 33 Things to do in Florida: The Ultimate Bucket List
Below we have included 30 of the most fun things to do in Florida as well as some of the most unique things to do in Florida. Visit where and when you can, and keep in mind that these are in no particular traveling order! Just go and have fun exploring the Sunshine State!
Devil's Den
This underground spring is one of the U.S.'s most prehistoric places, so of course, we had to add it to your Florida bucket list! It is one of the best hidden gems in Florida!
The spring of Devil's Den is 120 feet in diameter and averages 72 degrees year round. With a depth of 54 feet, many people come here to snorkel, scuba dive, and even rent a cabin or park their RV for some overnight adventure!
Recreationally, there are huge cabanas, charcoal grills, pavilions, lawn games, and a heated swimming pool, so this spring is full of things you can enjoy!
Where To Stay Near Devil's Den!
Country Cottage: Check Rates on VRBO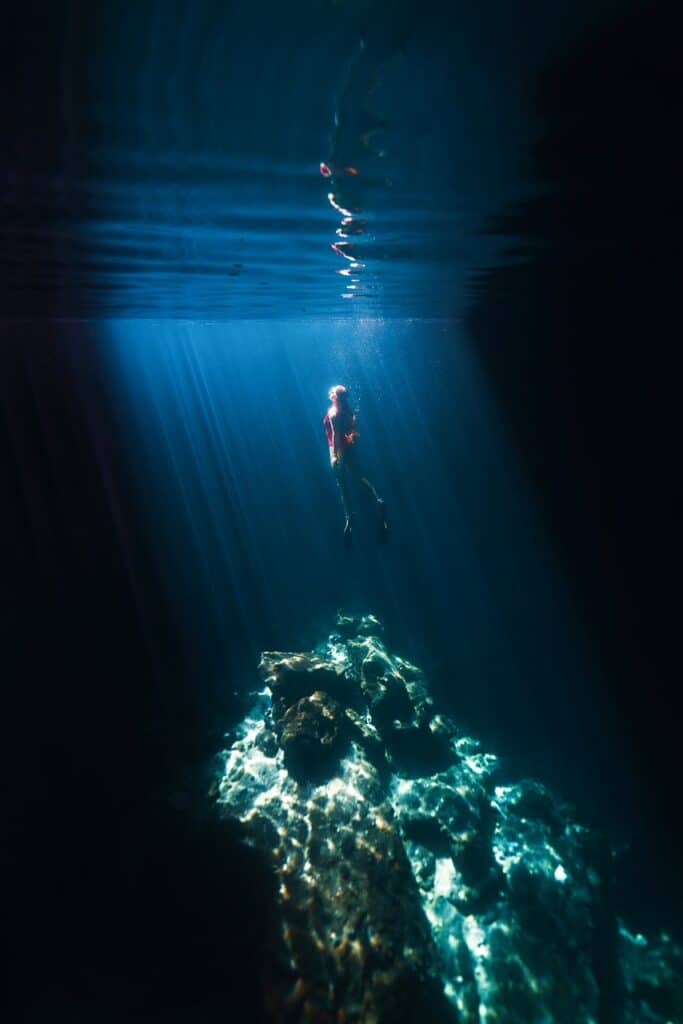 Ginnie Springs
Ginnie Springs is a private park near High Springs, Florida, and is located near the Santa Fe River. Known for its clear and cold water, this is one of the best things to do in Florida during a hot summer day!
Make sure to check out our master post on the Best Time To Visit Florida including a breakdown by month, weather, events, and more!
There are accessible caverns with sand and limestone bottoms at this spring, and you can float your way around the springs on inner tubes, kayaks, paddle boards, and more.
If interested you can also scuba or snorkel in "Florida's favorite freshwater dive" or camp by at the wooded acres for a full adventure!
Where To Stay Near Ginnie Springs!
The Coppertop Inn on The Ichetucknee River: Check Rates on VRBO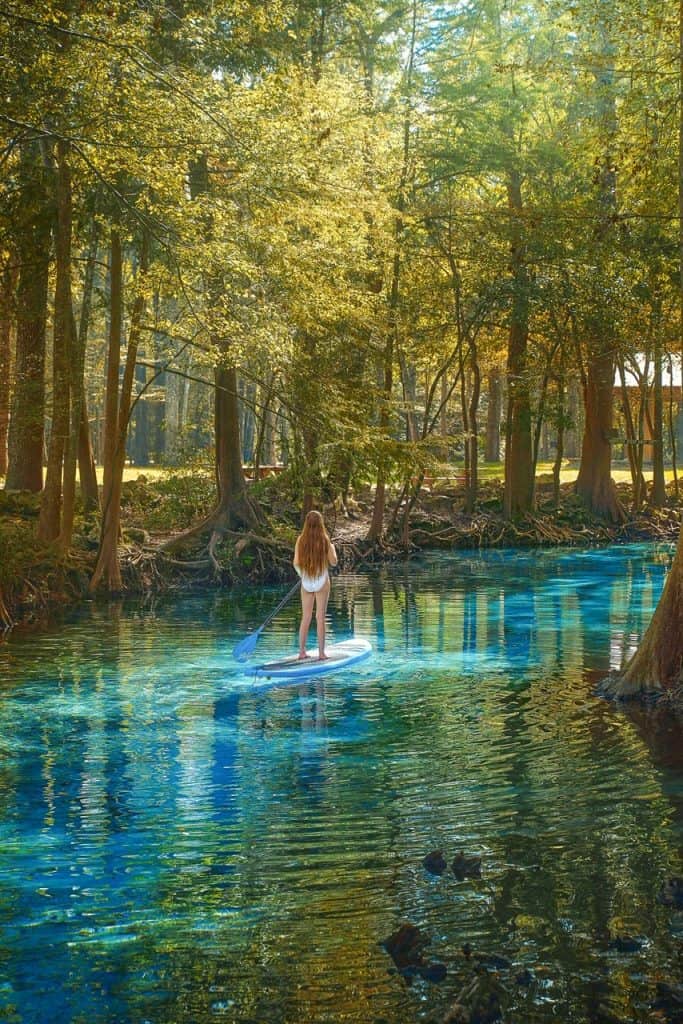 Ringling Museum
One of the coolest things to do in Florida includes the Ringling Museum in Sarasota. This museum is HUGE as it has a variety of different exhibits to explore. If you plan to visit, don't forget to check out our Tips For Visiting The Ringling Museum!
From the John and Marble Ringling Museum of Art, which displays antiques and modern works, to the Circus Museum at the Ringling, which is an interactive American circus museum, you can spend hours exploring here.
The Bayfront gardens are also gorgeous, and you can visit the Ca' d' Zan mansion on the property! This is to say that this museum is massive (66 acres to be exact!) so give yourself time to marvel at everything!
Where To Stay Near The Ringling Museum!
Downtown Loft: Check Rates on VRBO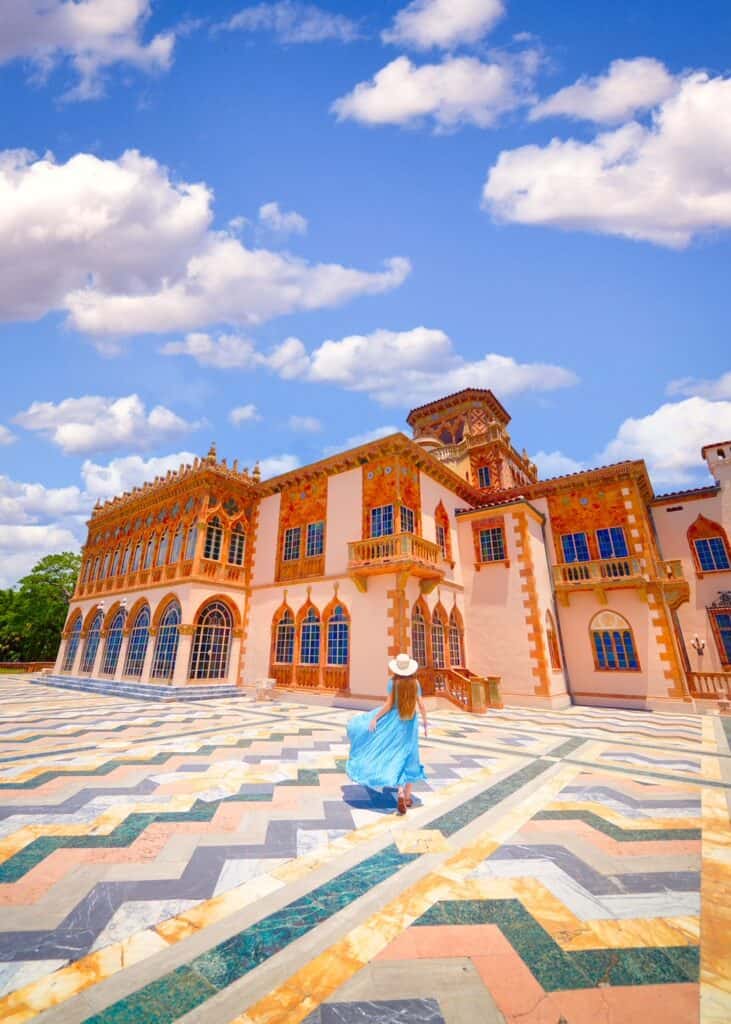 Bok Towers
Florida is known for its nature and beautiful views on summer days, so it only makes sense to add gardens and sanctuaries to your Florida bucket list!
Bok Towers is a contemplative garden and bird sanctuary in Lake Wales, Florida. With 250 acres of vast plants, flowers, trees, and art, this place will leave you breathless.
It features a 205-foot tall Singing Tower with carillon bells, and you can also hike the Pine Ridge Trail or visit the Pinewood Estate if you're feeling adventurous! Just check out the visitor center when you first stop here!
Where To Stay Near Bok Tower Gardens!
Cottage w/ Private Pool: Check Rates on VRBO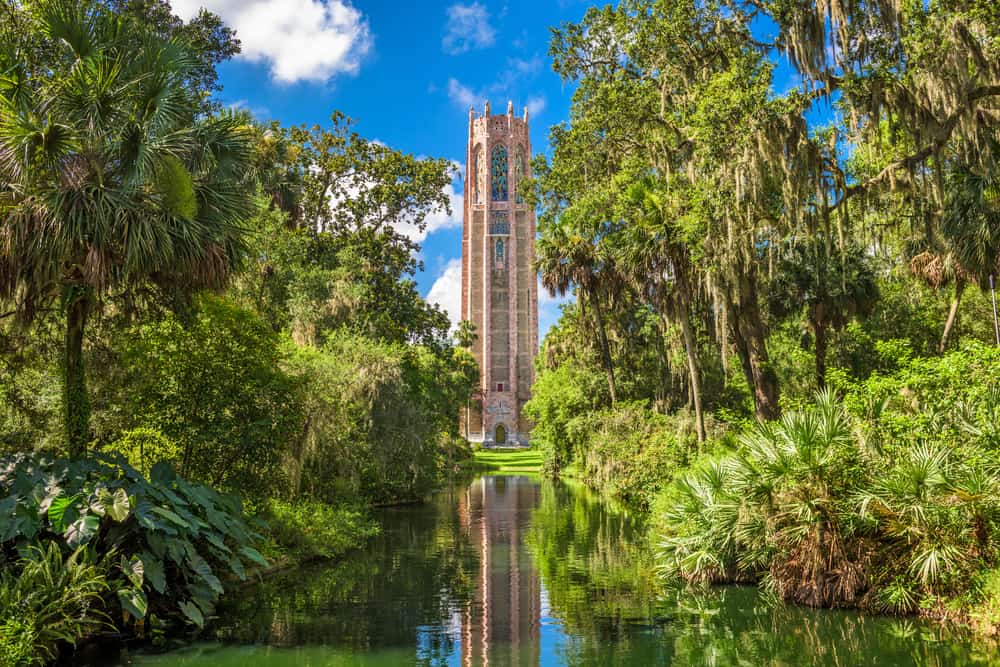 Disney World
Would it really be a Florida bucket list without Disney? Walt Disney World is one of the most famous things about Florida, and we highly recommend checking out these theme parks!
The four parks– Magic Kingdom, Hollywood Studios, Animal Kingdom, and Epcot– feature different rides and themes. With character meet and greets, fantastic food, shows, and rides around every corner, you're bound to have fun here!
Disney is one of the best things to do in Florida with kids, but even adults can have a magical time! Can you really say you've been to Florida without the iconic photo in front of the Magic Kingdom castle?
There is also the surrounding area of Disney you can check out, such as the resorts and Disney Springs! Either way, there is so much to do here. If you want more information about Disney, check out our site: Disney Trippers.
Where To Stay Near Disney World!
Beautiful Home Close to Disney: Check Rates on VRBO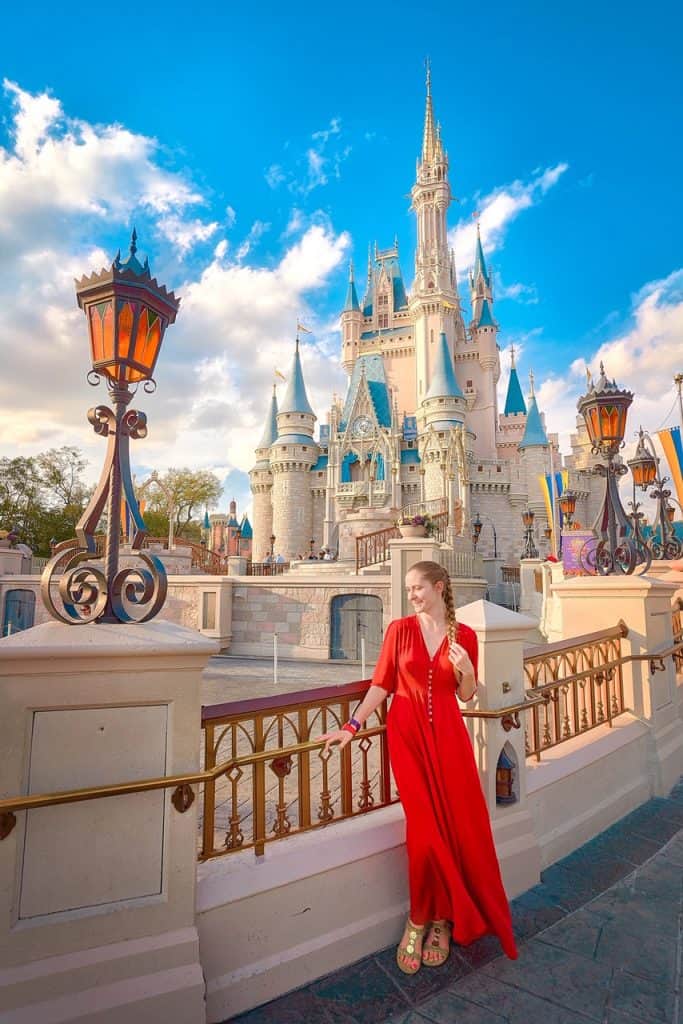 Universal Studios
Often seen as Disney's "competitor" Universal Studios is another theme park in Orlando that is a cool place to visit in Florida, especially for those who love Marvel and Harry Potter!
Featuring thrill rides, Universal has three parks: Universal Studios, Islands of Adventure, and Volcano Bay. The Wizarding World of Harry Potter is split between two parks and you can take the Hogwarts Express between the two!
For movie lovers alike, this theme park is one of the best things to do in Florida, as there is so much history and love for classic films throughout each park. And you can enjoy Citywalk before or after your adventure inside the parks!
Where To Stay Near Universal Studios!
Beautiful Luxury Condo: Check Rates on VRBO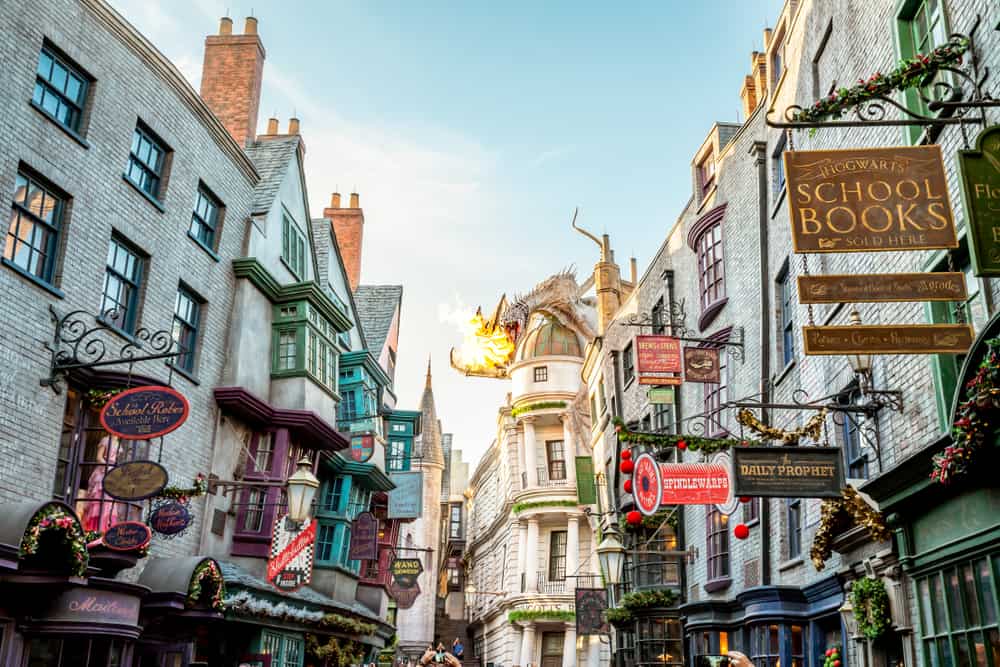 Dome Houses in Florida
Close to Cape Romano Island (which is close to Marco Island), the Dome Houses are one of the most unique things in Florida to visit!
The Cape Romano Dome Houses are only accessible via water, and their offshore location catches the attention of many. Six dome-shaped homes sit on stilts, surrounded by water.
These homes are abandoned. After being built in the 80s, the firm beach on which the domes were built eventually faded away, and now the domes are surrounded by water, making them the perfect setting for wildlife and tall tales. Make sure to check out the legends when you visit!
Where To Stay Near The Dome Houses!
Beachfront Oasis: Check Rates on VRBO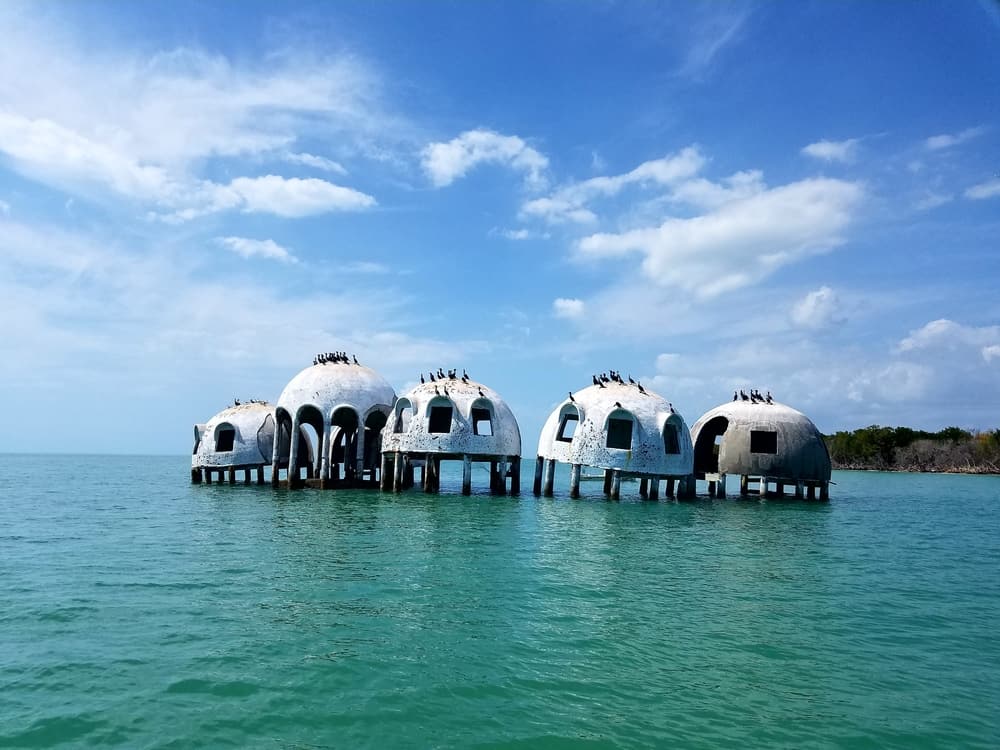 Kennedy Space Center
The Kennedy Space Center is one of ten National Aeronautics and Space Administration field centers. Located in Merritt Island, this is one of the coolest things you can do in Florida! It is a great day trip from Orlando.
At the space center, you can meet an astronaut, see the Space Shuttle Atlantis, go through the U.S. astronaut hall of fame, and visit the rocket garden.
This center lets visitors get an up-close and hands-on view of humans in space. From exploring NASA's space shuttle program to discovering more about upcoming space exploration, the Kennedy Space Center is educational and fun.
Where To Stay Near The Kennedy Space Center!
Direct Ocean View: Check Rates on VRBO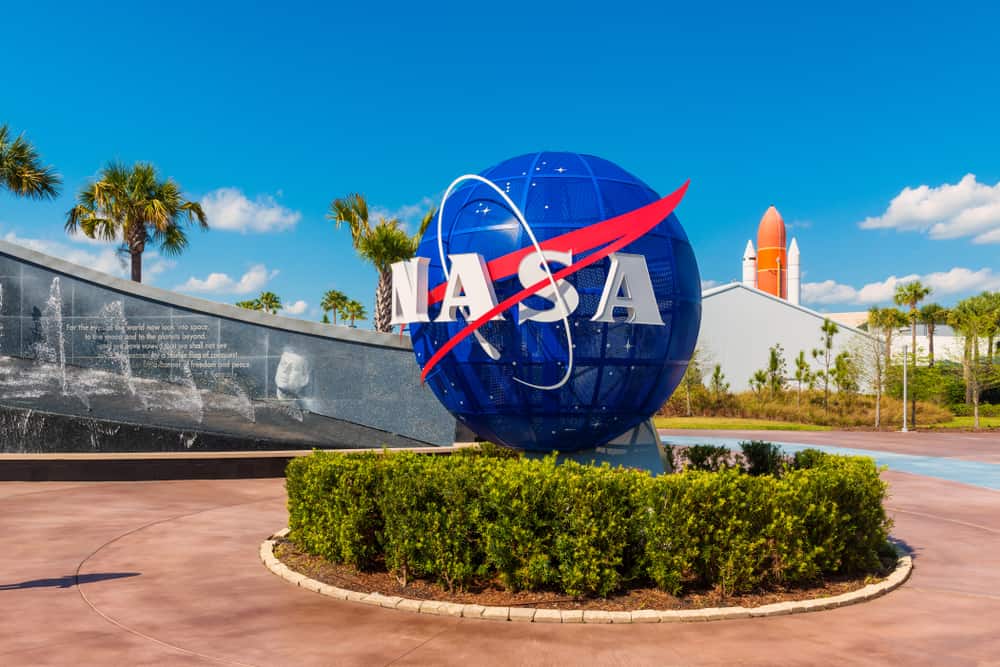 Saint Petersburg Sunken Gardens
Located in Saint Petersburg, the Sunken Gardens is one of the most unique things to do in Florida, as there aren't many gardens like it (they are literally sunken! Below sea level!).
The Sunken Gardens are 4-aces of botanical gardens that have existed for more than a century. They are one of the oldest attractions in the U.S., let alone in Florida.
This paradise located in the city is a great living museum that has a vast amount of tropical plants, meandering paths, waterfalls, and more. The gardens also offer tours, special events, and horticultural programs if it interests you!
A romantic stroll here is one of the things to do in Florida for couples. Take photos and admire the views together.
Where To Stay In Saint Petersburg!
Downtown Apartment: Check Rates on VRBO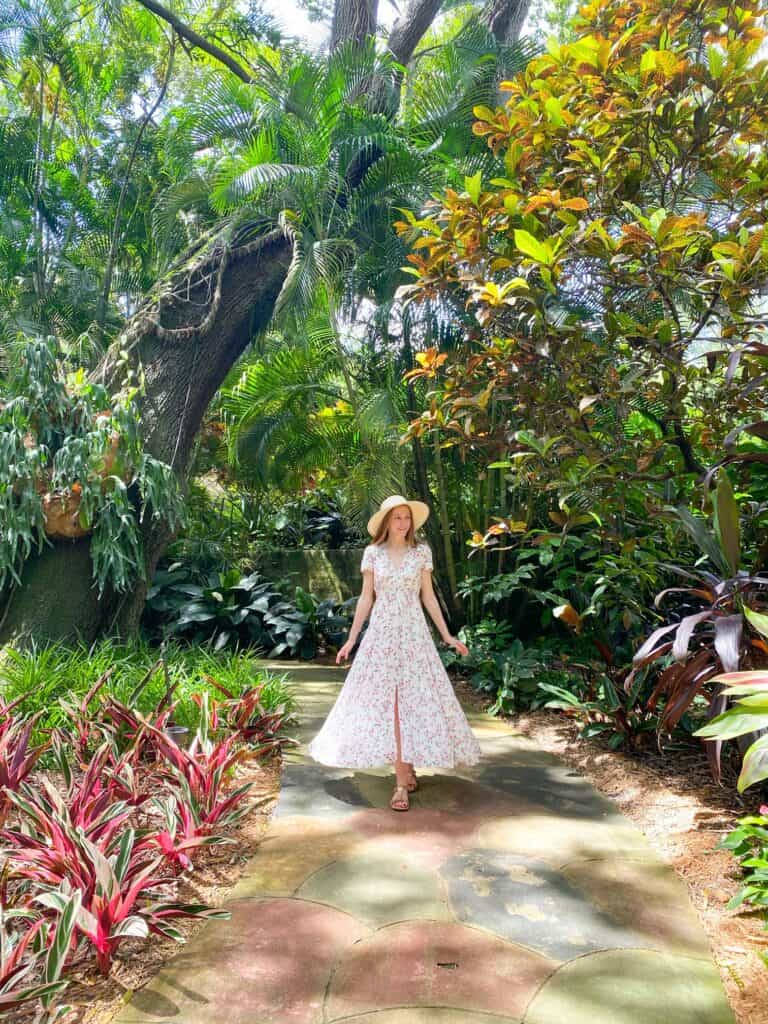 Clearwater Beach
Would you really have a Florida bucket list if you didn't have a beach on it? Known for its stretch of soft, white sand, the calm waters of Clearwater draw tourists and residents in year round.
With a winding beachfront lined with restaurants, cafes, and Pier 60 (which has nightly festivals that feature street performers and craft vendors), this place is always busy!
From jet-skiing to parasailing and paddle boarding, many people love to spend hours on this beach and then retreat to the promenade for food, shopping, museums, and more.
This beach is one of the best free things to do in Florida.
Where To Stay In Clearwater!
Beachfront Condo: Check Rates on VRBO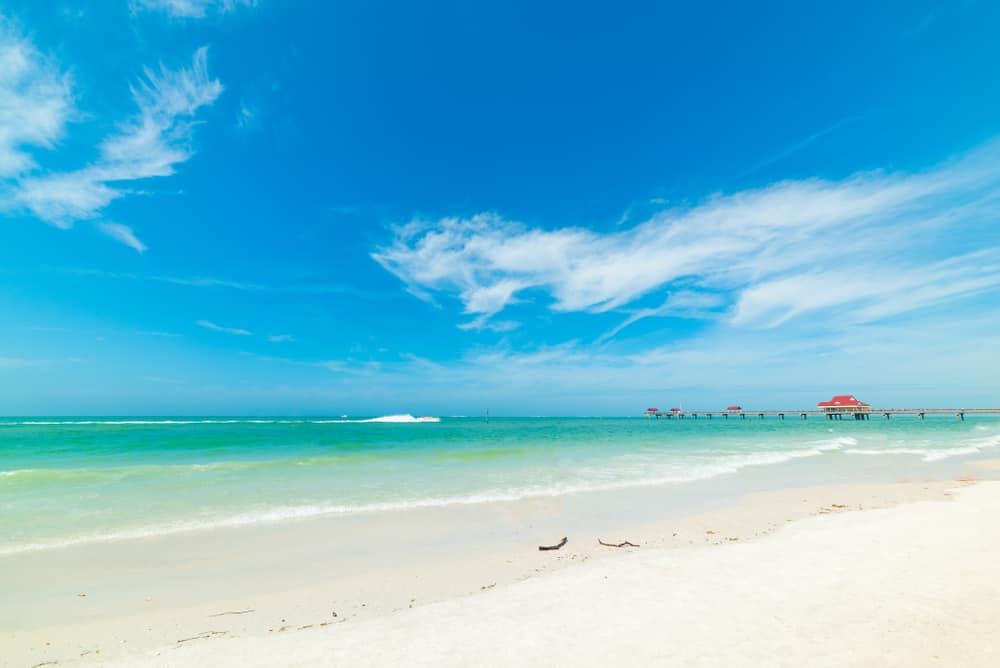 Dry Tortugas National Park
It's strange to think of a National Park in Florida, but Dry Tortugas National Park is one of the most fun things to do in Florida!
Located along the Gulf of Mexico, east of Key West, the 7 islands of this park are surrounded by coral reefs ripe for exploration. Many beaches are popular, too!
Famously, Loggerhead Key has a lighthouse and is known for its sea turtles because Loggerhead Reef is nearby. And if you're feeling adventurous, you can check out Windjammer Wreck, which is the remains of an 1875 ship! It's perfect for scuba and snorkeling!
Visiting this national park is one of the best activities to do in Florida!
Where To Stay In Key West!
The Hollinsed House: Check Rates on VRBO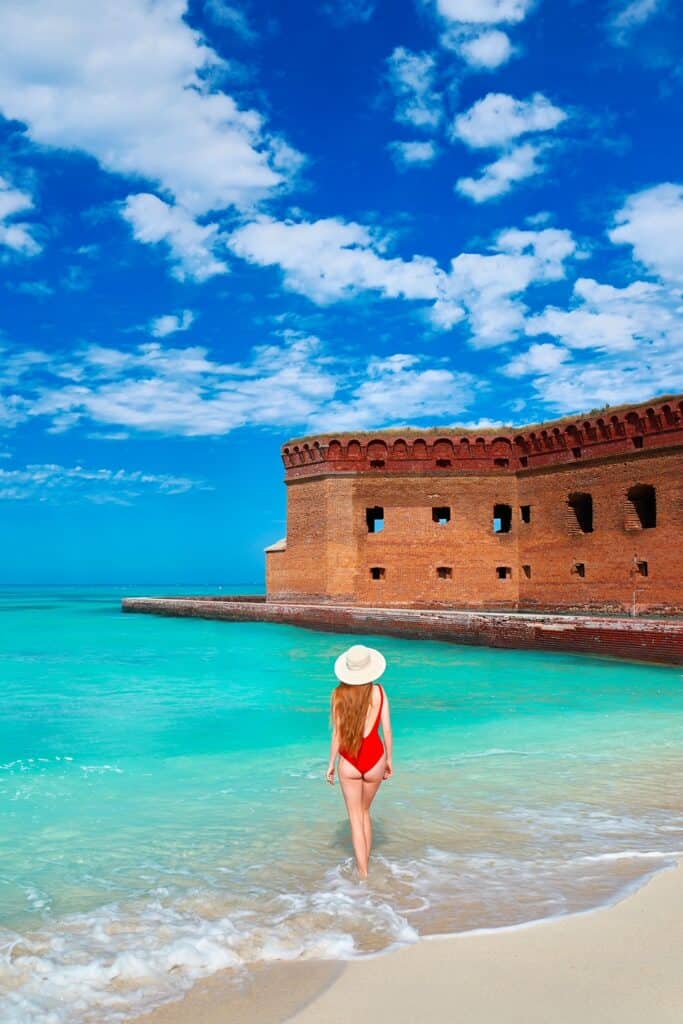 Castillo De San Marcos in Saint Augustine
Saint Augustine is arguably one of the most historical cities in Florida, so of course, we are adding it to your Florida bucket list!
The Castillo de San Marcos is the oldest masonry fort in the United States. Located on the western shore of Matanzas Bay, it is now a national monument!
With Spanish stones, this monument was built to protect and defend Spain's claims in the New World. While visiting you can explore rooms that once housed soldiers and prisoners, tour the courtyard and gun deck, and watch weaponry demonstrations while learning about its history!
Where To Stay In Saint Augustine!
Sandy Feet Retreat: Check Rates on VRBO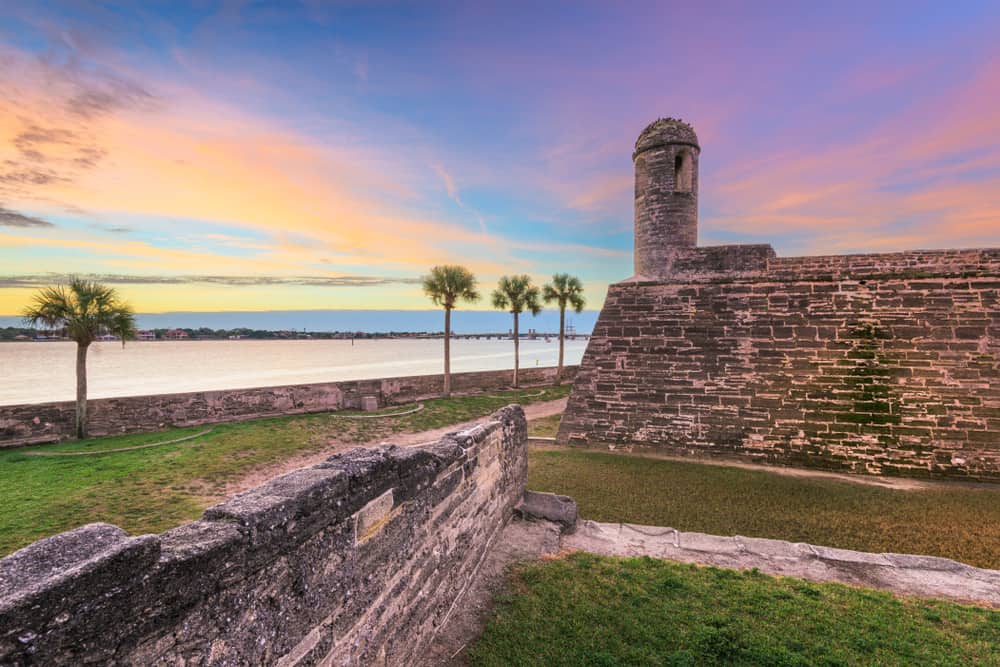 Daytona International Speedway
Daytona Beach is known for two things: the beach, and NASCAR! Of course, we had to add this to our list of things to do in Florida!
Daytona International Speedway is a racetrack that opened in 1959, where it has been home to the Daytona 500, which is arguably one of the most prestigious races in NASCAR history.
When you're not witnessing a famous event, though, you can also participate in speedway tours and enter the world of racing!
Where To Stay In Daytona Beach!
Atlantic Overlook: Check Rates on VRBO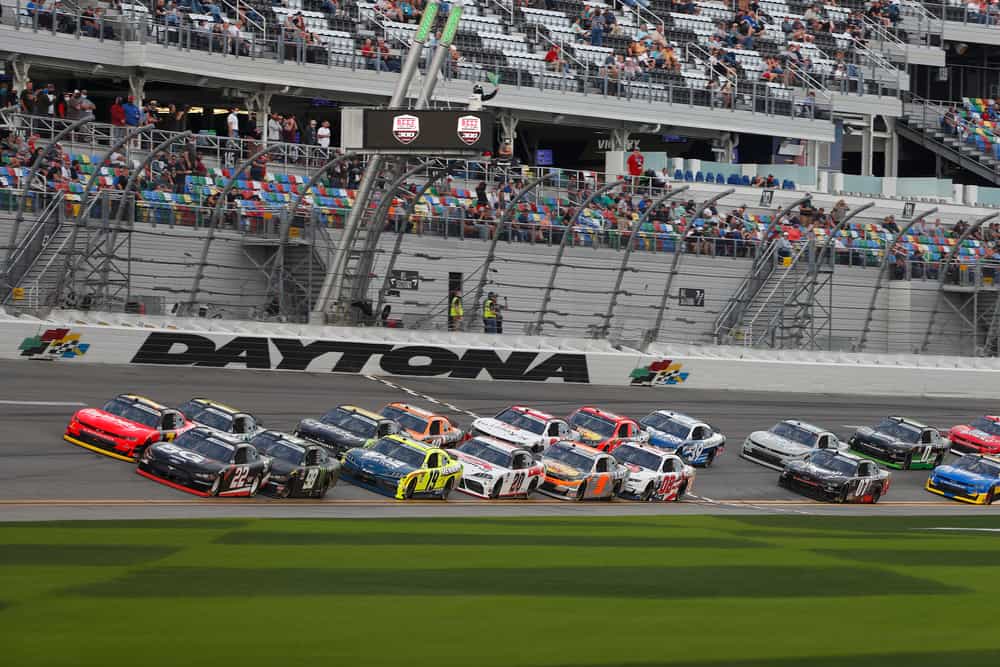 Butterfly World
Located in Coconut Creek, Florida, Butterfly World is one of the most unique things to do in Florida because it is the largest butterfly park in the world!
Opening in 1988, this facility houses 20,000 live butterflies across 3 acres. But the best part is that it doesn't solely feature butterflies: there are also botanical gardens, a working butterfly farm, and a research facility featured here!
Recently the park has expanded to include aviaries for tropical birds and a lorikeet center! The owners here are adamant about supporting the conservation of butterflies!
Where To Stay Near Butterfly World!
Sunshine Studio: Check Rates on VRBO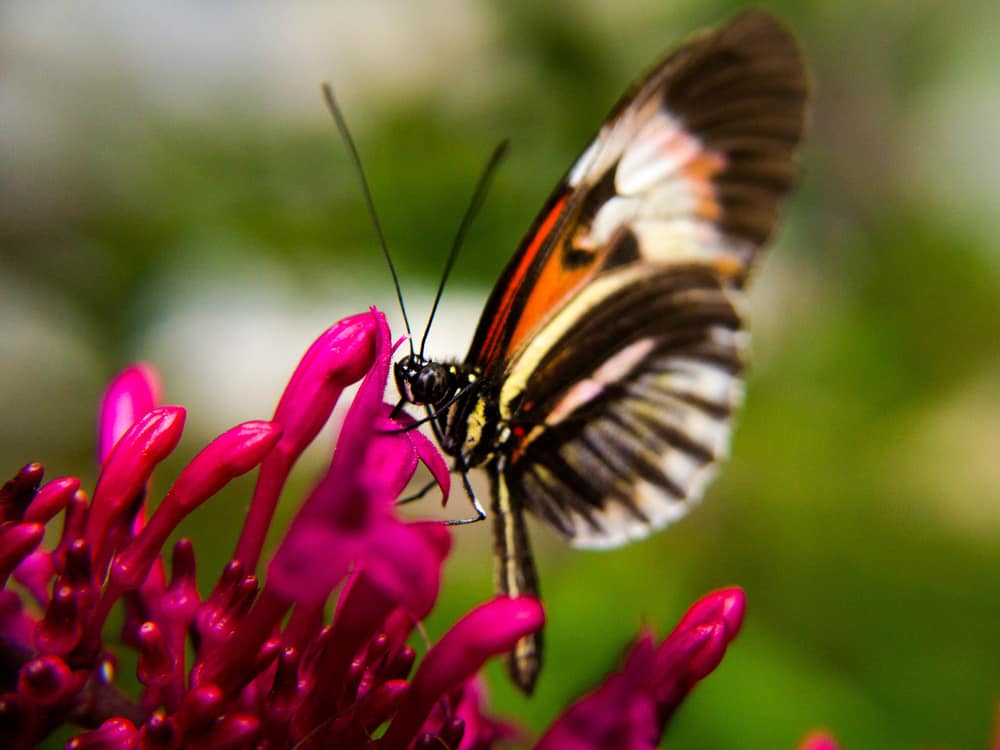 Duval Street in Key West
Duval Street is a downtown street in Key West, Florida, that runs from the Gulf of Mexico to the Atlantic Ocean. This is one of the coolest things to do in Florida, as it is full of adventure and iconic stops!
With its vibrant, hole-in-the-wall bars, historical haunts, shops, and galleries there is not a dull moment on this street! Exploring here is one of the things to do in Florida at night.
You can embark on bar crawls here, run with the bulls, go on a ghost tour, visit Hemingway's house (which features 6-toed cats!), and eat famous Key lime pie all while enjoying the sun and nearby beaches!
Where To Stay Near Duval Street!
Old Town Studio: Check Rates on VRBO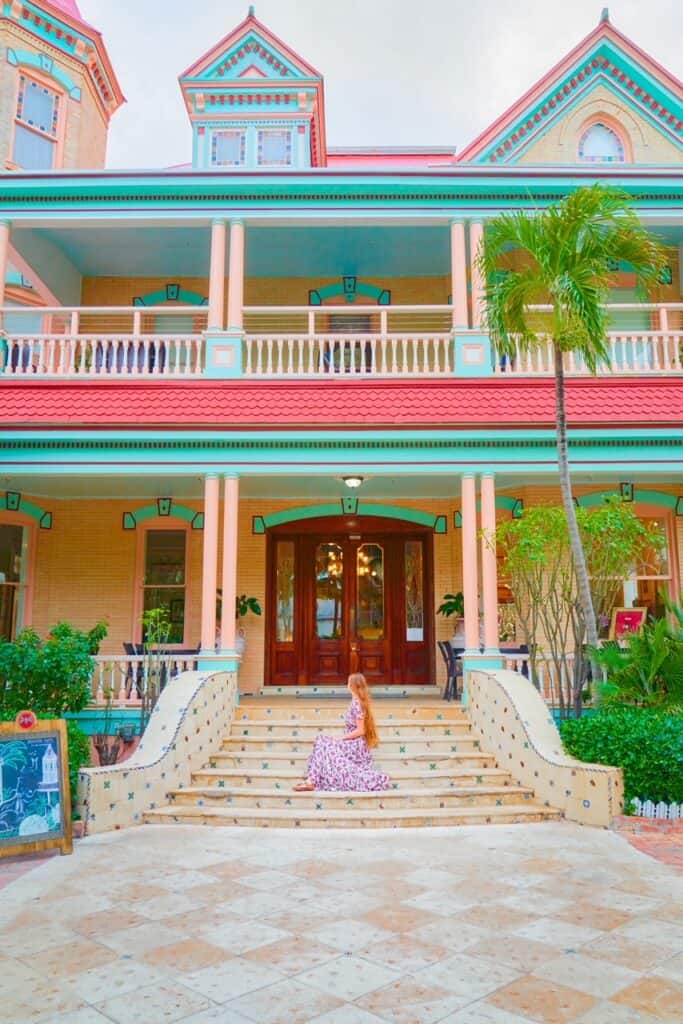 Legoland
Legoland is another theme park in Florida that you can add to your Florida bucket list! This theme park is known for being family-friendly, as it focuses on the construction of Lego toys.
Here at Legoland, everything is designed to be like a Lego! The rides look like blocks and pieces, and the park is filled with displays of the famous bricks.
This is one of the best things to do in Florida for adults and kids alike! Everyone will have great childhood fun.
Better yet? There is an awesome hotel you can stay at to really immerse yourself with the brand! Staying here feels like you have shrunk down and are now a little Lego too! Just don't step on any!
Where To Stay Near Legoland!
Gorgeous New Lake Home: Check Rates on VRBO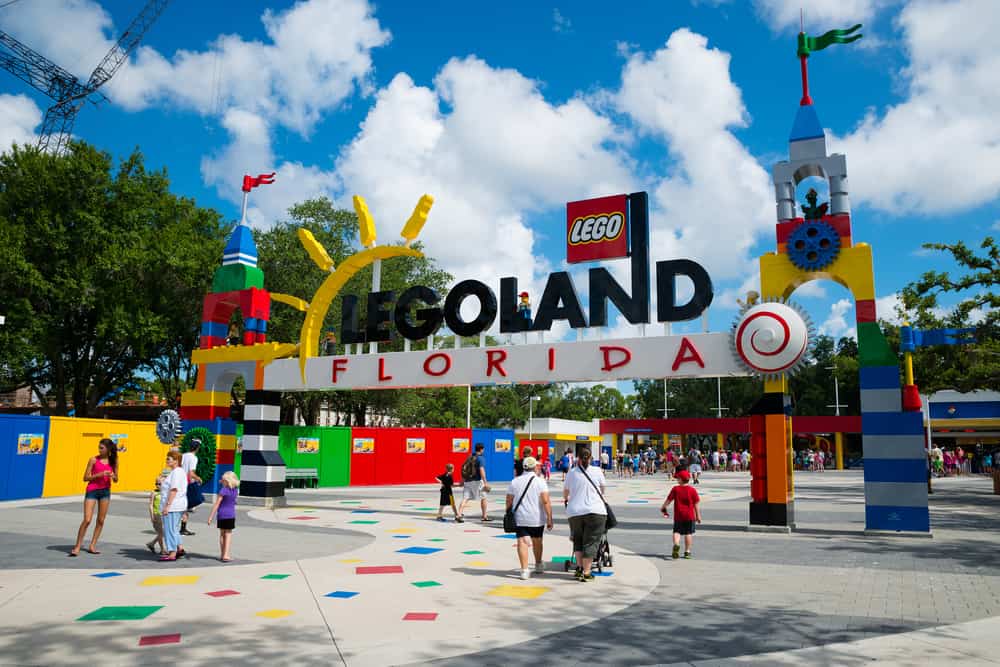 Naples Botanical Garden
Of course, we are adding more botanical gardens to your best things to do in Florida itinerary! Florida has so many of them, and they're beautiful– especially the Naples Botanical Garden!
Naples Botanical Garden is a 170-acre paradise. Stepping in here, you can see plants from all around the world with beautiful horticultural design and attention to sustainability!
Today, the garden welcomes over 220,000 guests per year to experience the education centers, shops, halls, themed gardens, and flora that continue to grow.
The is one of the prettiest places to visit in Florida!
Where To Stay Near Naples Botanical Garden!
The Hague Studio: Check Rates on VRBO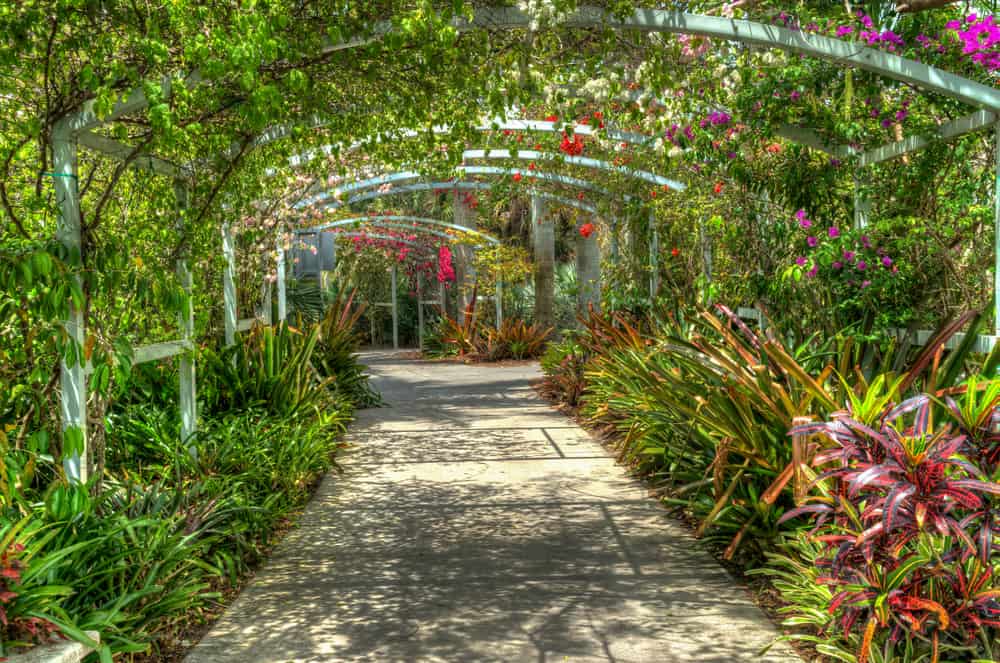 The Dali Museum
The Dali Museum is one of the most unique things to do in Florida, and probably because Dali himself was so unique!
This museum houses the largest collection of Salvador Dali's work outside of Europe. Set on a waterfront setting, the architecture and exhibits of this museum call people to St. Pete for this gorgeous experience.
Make sure to also check out the Avant garden for a sense of tranquility and do not miss out on the building itself– the cafe is also cute, and the gift shop has so many unique souvenirs!
Where To Stay Near The Dali Museum!
Fantastic Farmhouse Cottage: Check Rates on VRBO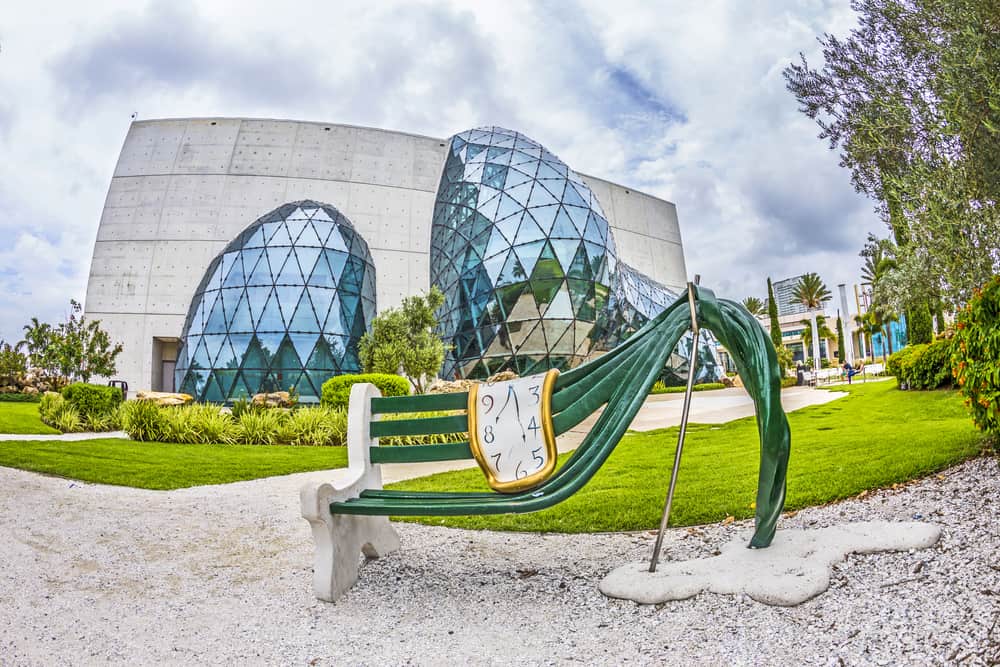 Wynwood Walls
The Wynwood Walls in Miami are some of the best things to do in Florida! This unique outdoor destination features HUGE street murals from artists across the globe.
The walls are now considered a museum as they feature some of the greatest artists that have worked in graffiti and street art. People come from all over to experience this art.
You can take official tours here or just navigate the murals by yourself! You can also stop by the Kitchen and Bar to support locals!
Where To Stay Near Wynwood Walls!
Cozy Apartment: Check Rates on VRBO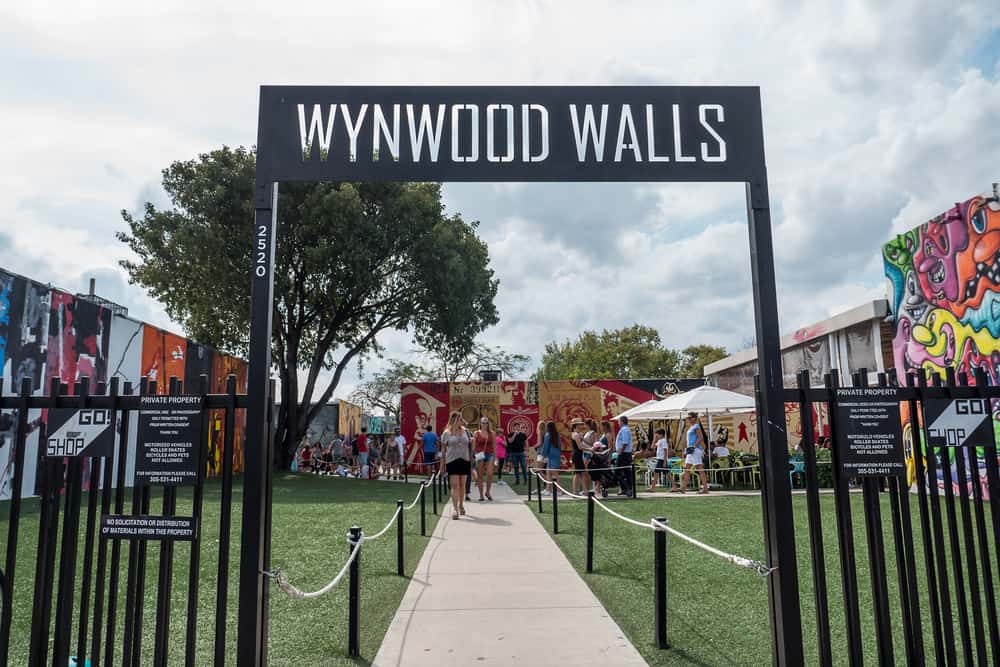 Everglades National Park
Everglades National Park is a 1.5 mullion acre preserve that features wetlands on the southern tip of Florida! This is one of the must-do Florida activities!
Made up of coastal mangroves, marshes, flat woods, and a variety of animal species, this is a fantastic thing to do in Florida, as you can drive through the everglades or take a boat out to enjoy the natural beauty. Don't forget to book an airboat tour!
Lots of hiking trails also help you navigate this beautiful park, and if you're lucky, you can see some endangered Florida animals such as the Florida Panther and West Indian manatee! It is one of the best places to see alligators in Florida.
This is a great place to stop on your Florida bucket list.
Where To Stay Near Everglades National Park!
Everglades Chokoloskee: Check Rates on VRBO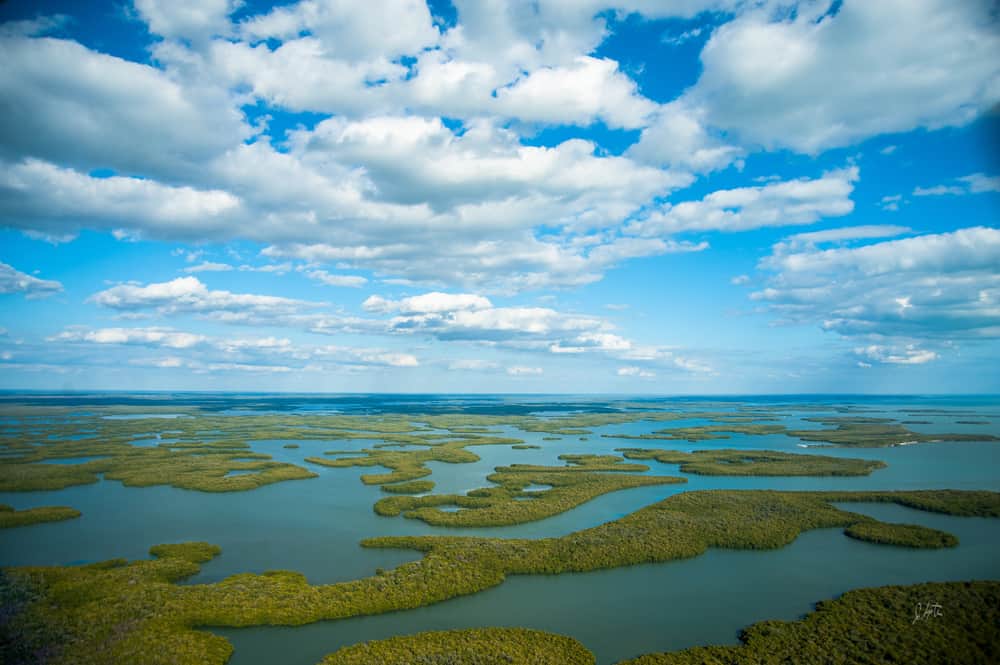 Busch Gardens
Busch Gardens is a great addition to your Florida bucket list as it is a perfect combination of a zoo and theme park! This is one of the best things to do in Florida with kids!
Busch Gardens Tampa Bay is an African-themed theme park that is over 335-acres and features a variety of animals such as hippos, elephants, otters, and more. You can even see some surgeries take place in the watch center of the animal hospital!
Aside from the animals, there are also shows and SO many thrill rides. Known for its high-speed coasters, you will love the adventure this park brings! It is easily one of the most fun places in Florida!
Where To Stay Near Busch Gardens!
Modern Apartment: Check Rates on VRBO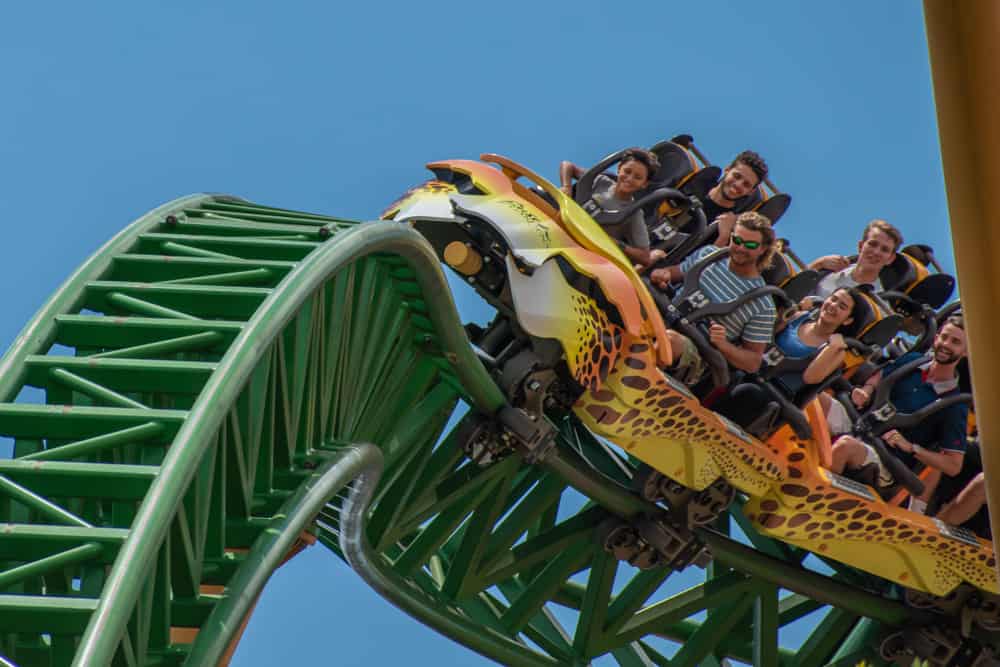 Southernmost Point of the Continental U.S.A.
We've already talked about some things to do in Florida in regard to Key West, but we are adding more to your Florida bucket list because there is so much to do here!
In particular, make sure to check out the Southernmost Point of the Continental United States. This is the lowest latitude in the North American States and is anchored by a concrete buoy.
Eighteen feet above sea level, this is a popular destination and tourist attraction off of Whitehead Street. It is one of the most visited and photographed attractions in Florida!
Where To Stay In Key West!
Old Town Condo: Check Rates on VRBO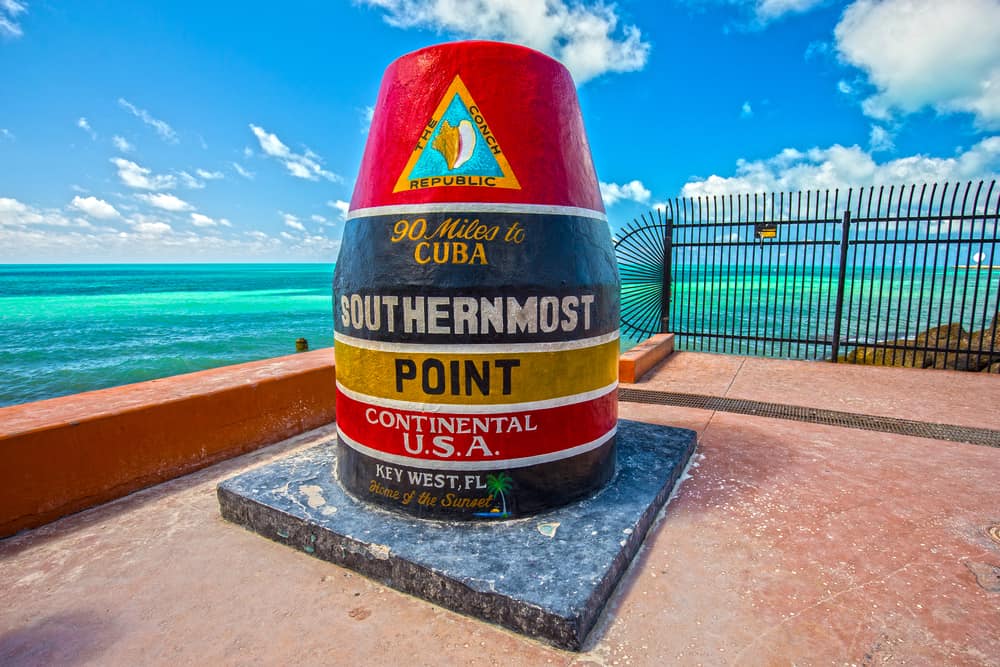 Anna Maria Island
We are adding another beach to your list of best things to do in Florida! Anna Maria Island is a barrier island located on the Gulf Coast offering many Florida vacation activities.
It is well known for its broad beaches, such as Manatee Beach Park, and its small city is like a resort, lined with shops, galleries, and restaurants.
With a wooden pier and cute markets, lots of tourists love to explore the area that sells food, art, and jewelry in between their time on the sand and in the water!
Where To Stay In Anna Maria Island!
Amazing Resort Villa: Check Rates on VRBO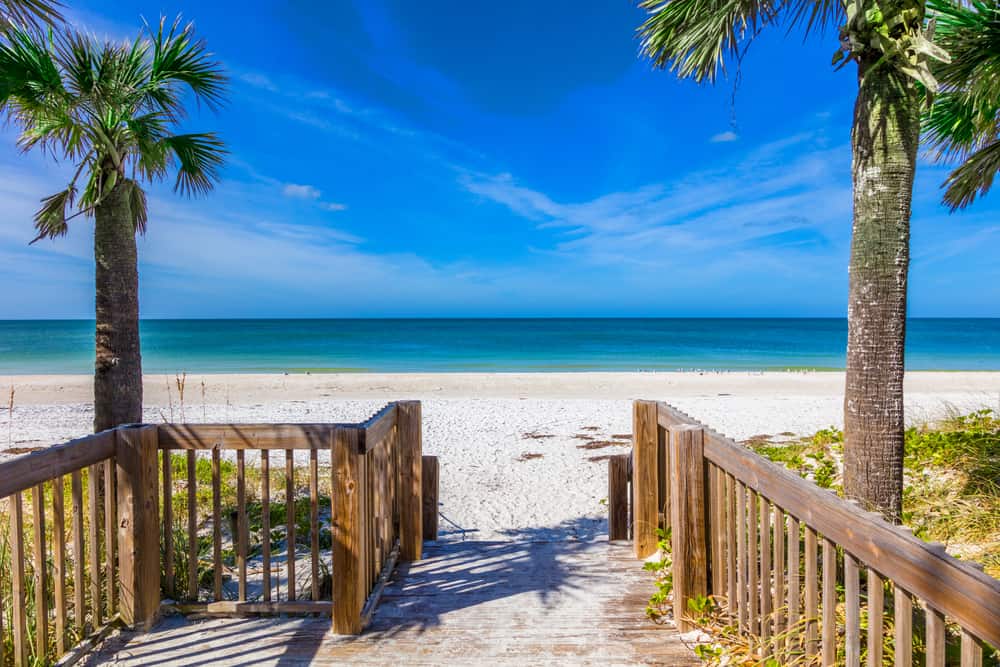 Venetian Pool
The Venetian Pool is another cool thing to do in Florida. It is a historical swimming pool located in Coral Gables and was completed in 1924!
Created across 4-acres, the pool has gone through several phases over the years, and has become a National Historical Place.
Occupying over 820,000 gallons of fresh water from artesian wells, this is the largest freshwater pool in the United States. It varies in depth (4-feet from 8 feet), features a waterfall, and has a kiddy pool, bridges, grottos, cafes, and sandy areas!
Where To Stay In Coral Gables!
Charming Historic Home: Check Rates on VRBO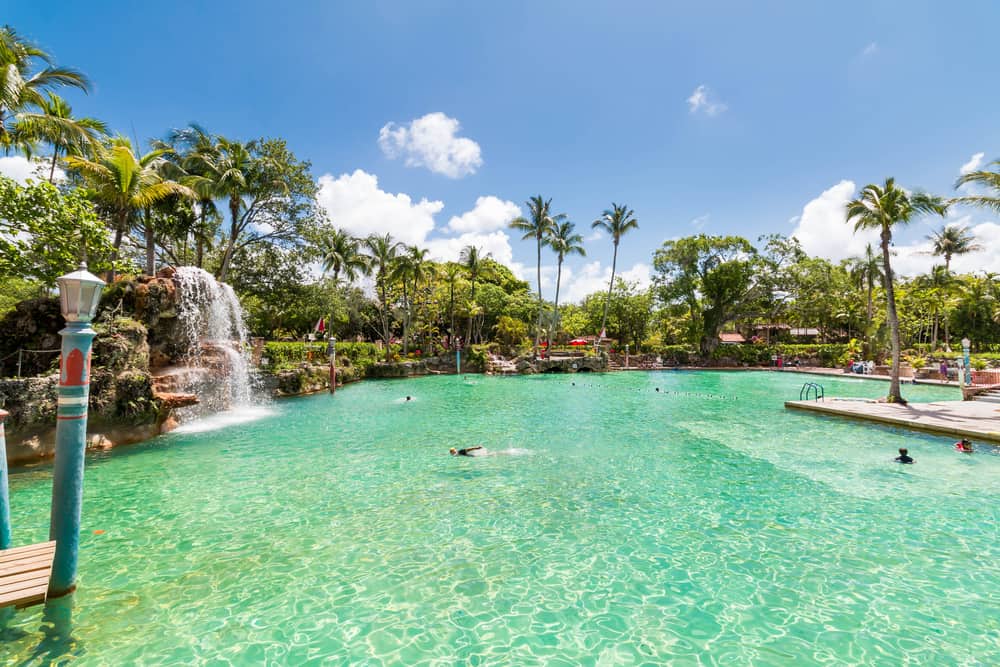 Manatee Springs
Manatee Springs State Park is one of the few Florida state parks that have a spring (Manatee Spring) flowing directly into the Suwannee River.
This spring features boardwalks beneath cypress forests and in the cooler months, you can spot manatees in the clear water. One of the best activities in Florida is kayaking with manatees. Other birds, mammals, and fish are spotted year round.
From camping to tubing to walking the 32-mile Nature Coast State Trail, this park is full of adventurous things to do and explore, so therefore it is one of the most fun things to do in Florida!
Where To Stay Near Manatee Springs!
Unique Waterfront Tiny Cottage: Check Rates on VRBO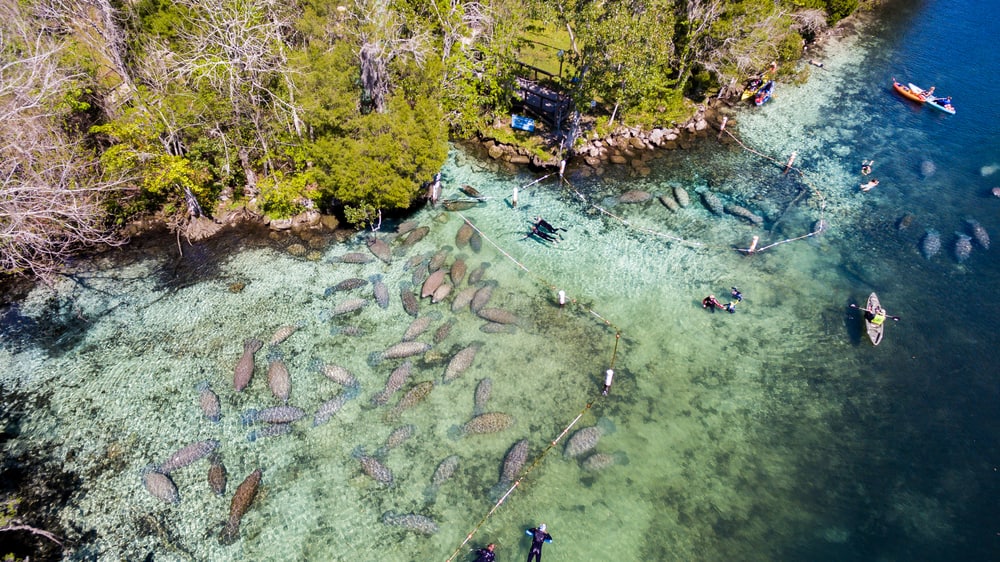 Weeki Wachee: City of Live Mermaids
The 12,000-acre Weeki-Wachee preserve is one of the most unique things in Florida because they have mermaids! Yes, live mermaids!
The Weeki Wachee Springs Park is one of the most commonly visited areas in Florida, as the springs feature cool, clear waters, slides, diving platforms, areas to sit and eat, and more.
Better yet, though, this city is known for its legend of mermaids: every day there is a live mermaid show, but if you're not feeling the fictional wildlife, you can go down the springs and onto the river to kayak and see more wildlife.
This is one of the best springs near Tampa for a relaxing day trip from the city.
Where To Stay Near Weeki Wachee!
Manatees Haven: Check Rates on VRBO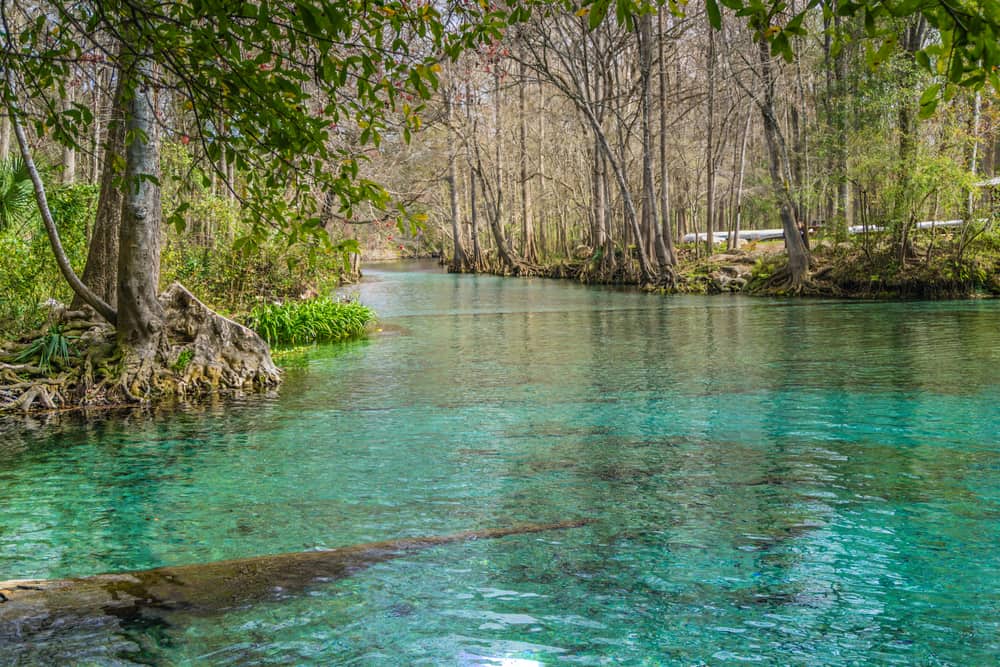 Cassadaga
Cassadaga is one of those things in Florida that is so strange but so wonderful. This small town in Voluisa County, Florida, is known for its psychics and mediums.
Known as the "Psychic Capital of the World," many travel far and wide just to experience the vibe and spiritualness of this area. The streets and small homes are quaint but provide a specific energy.
Between its medium, psychics, healers, haunted hotels, and healing energy, this city is really a village that feels a world away from everything else. We recommend stopping by for a tour and a reading!
Where To Stay Near Cassadaga!
1912 Home: Check Rates on VRBO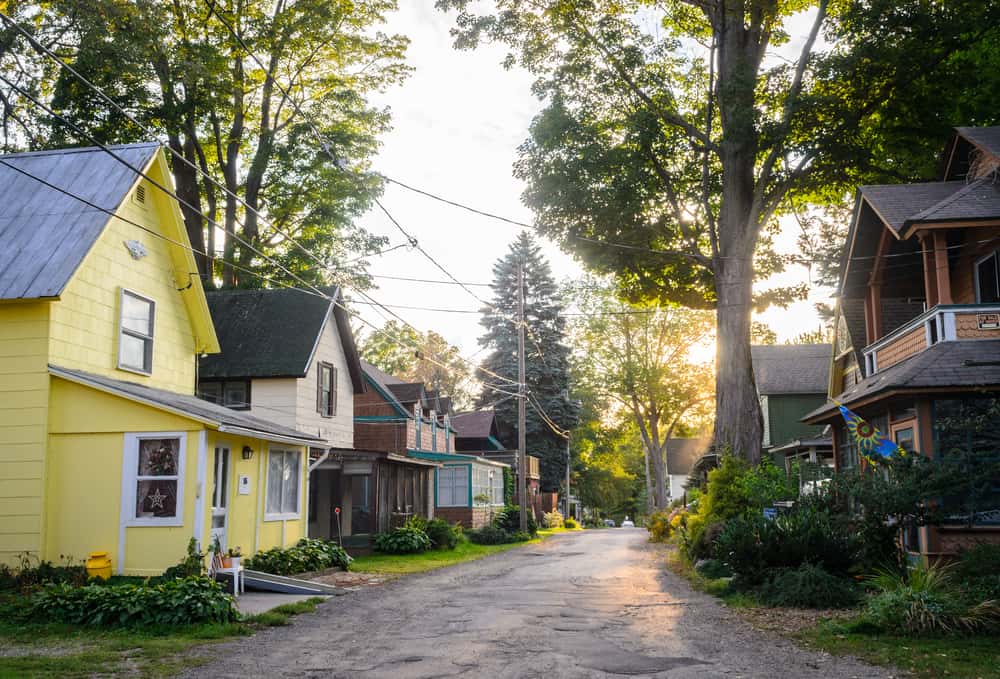 Miami Marine Stadium
Located in Virginia Key, Miami, the Miami Marine Stadium was once one of the best things to do in Florida. Even though it hasn't been used in years, it is still a unique stop on your Florida bucket list!
Once used to host water sports and famous for its scenic views of Downtown Miami, this stadium is now abandoned. However, it is still worth a stop!
Today the entire concrete stadium still stands tall, slanting down toward the water with a folded plate roof, and every inch of it is covered in graffiti. There are claims for it to be haunted as a speed boat driver was killed on opening day, but you might just have to check it out for yourself when stopping to explore and take photos!
Where To Stay Near Miami Marine Stadium!
Ocean View Private Unit: Check Rates on VRBO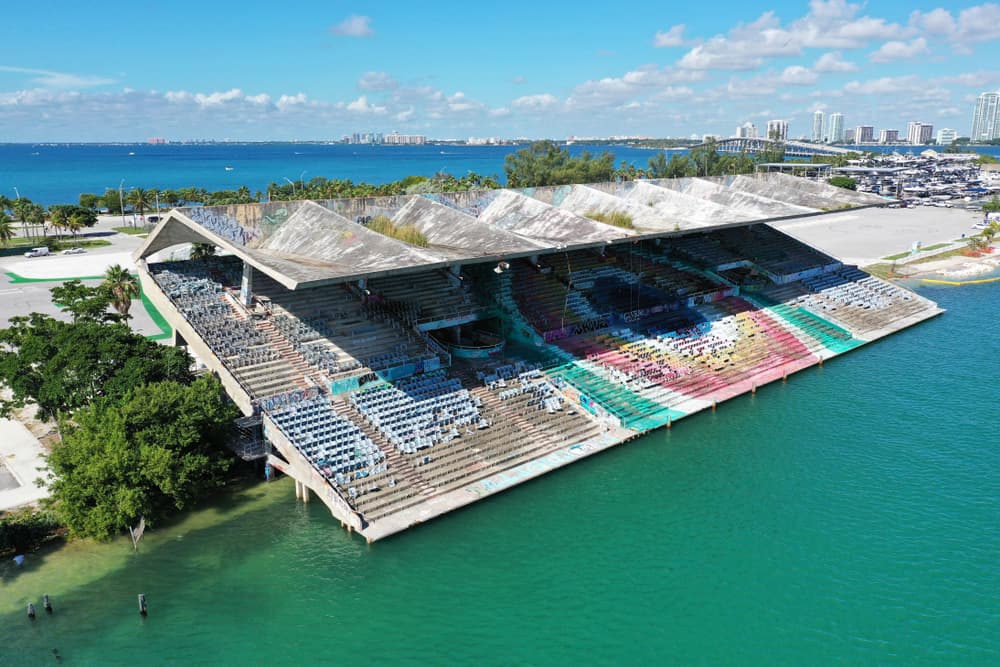 Vizcaya Museum and Gardens
Previously known as Villa Vizcaya, the Vizcaya Museum and Gardens is the former villa and estate of James Deering and was built in 1916. This is one of the best activities in Florida for both history and architecture lovers.
This National Historic Landmark is an experience and therefore we are adding it to your things to do in Florida itinerary as it is a unique cultural gem.
This Gilded Age estate on Biscane Bay is surrounded by 10 acres of gardens, mangroves, and rocky lands. During your tours here you can do a food lab, discover what is in bloom near the Fountain Garden, and explore the estate's stunning architecture.
Where To Stay Near Vizcaya Museum and Gardens!
Luxury Apartment: Check Rates on VRBO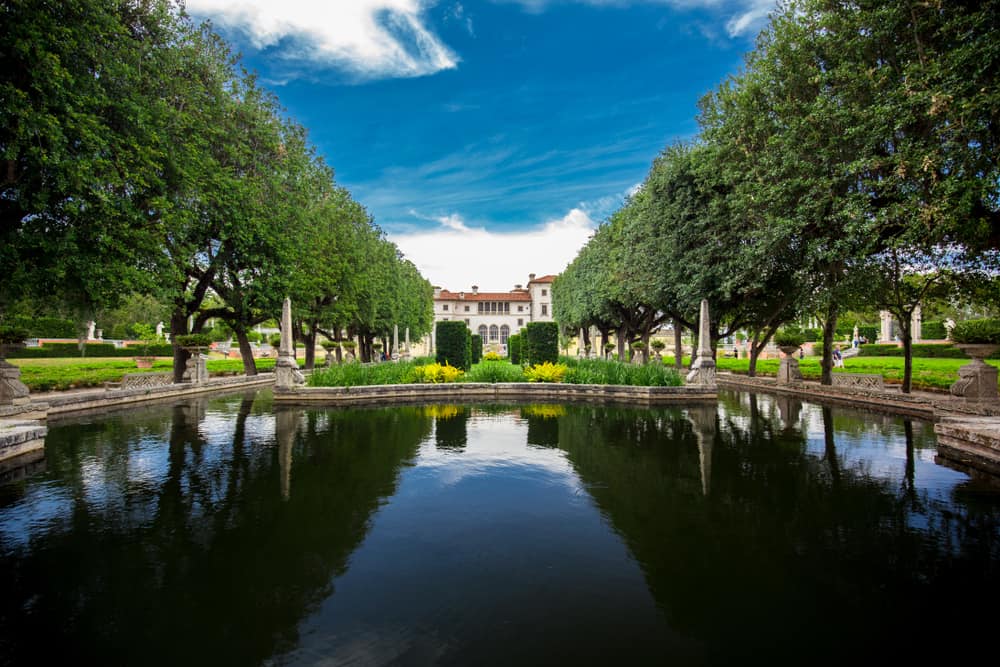 Florida's Volkswagen Graveyard
One of the most unique things to do in Florida includes going to Florida's Volkswagen graveyard. Although this isn't an expected stop on any Florida bucket list, it is strange and fun!
Referred to as the "Disney World for Volkswagen enthusiasts," this junkyard features vintage VWs and you can wander through a field of aging VWs, parts, and more.
With over 300,000 cars here, this graveyard is unique, cool for photo ops, and perfect for any car enthusiast!
Where To Stay Near The Volkswagen Graveyard!
Tiki Paradise: Check Rates on VRBO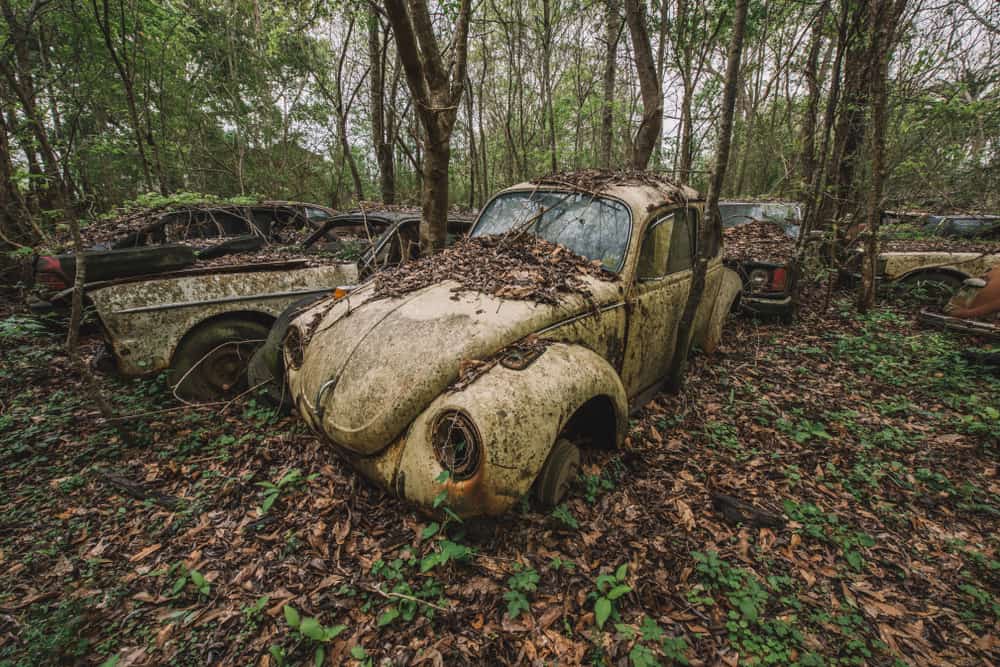 Juniper Springs
Juniper Springs is another of the best springs in Florida and is perfect for a day of relaxation. Found in the Ocala National Forest, this is the place to go for swimming, kayaking, and hiking. It is also a great place for wildlife viewing, including otters, American eels, and even albino gray squirrels.
The beautiful blue water is super clear making it ideal for snorkeling. With a year-round temperature of 72 degrees Fahrenheit, it is refreshing in the heat of a Florida summer.
You can also camp at this spring. The dense canopy provides plenty of shade, picnic tables, and restrooms. This is considered one of the best places for camping in Florida.
Where To Stay Near Juniper Springs!
Lake George Water Front: Check Rates on VRBO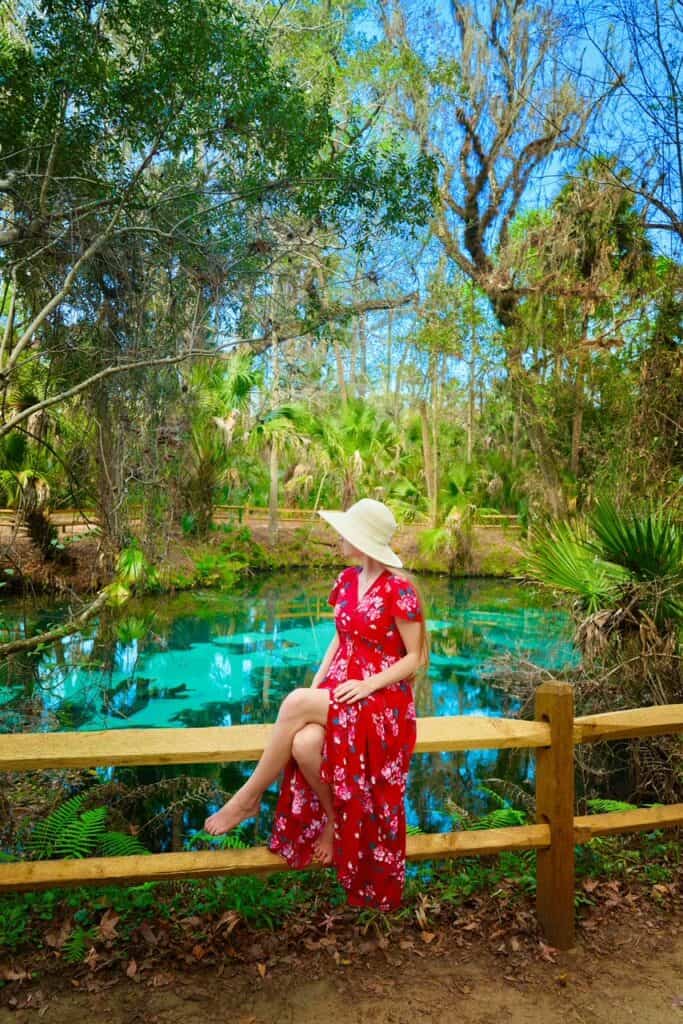 Bahia Honda State Park
As one of the best state parks in the Florida Keys, Bahia Honda State Park is truly a slice of paradise! There are three beaches in Bahia Honda, both with beautiful, clear water. This is one of the best places in Florida to scuba dive.
You can also have fun swimming, kayaking, playing in the white sand, or relaxing in the shade of a swaying palm tree. Make sure to walk the trail up to the Old Bahia Honda Bridge too so you can find amazing views of the beaches and ocean.
If you chose to camp here, you will be rewarded with gorgeous stars overhead. Since Bahia Honda Key is so remote, the sky is dark, making it one of the best places for stargazing in Florida. There are even stargazing programs led here so you can learn more about the night sky.
Make sure to check out some of our other favorite things to do in the Lower Keys in addition to Bahia Honda!
Where To Stay Near Bahia Honda!
Waterfront Big Pine Key Paradise: Check Rates on VRBO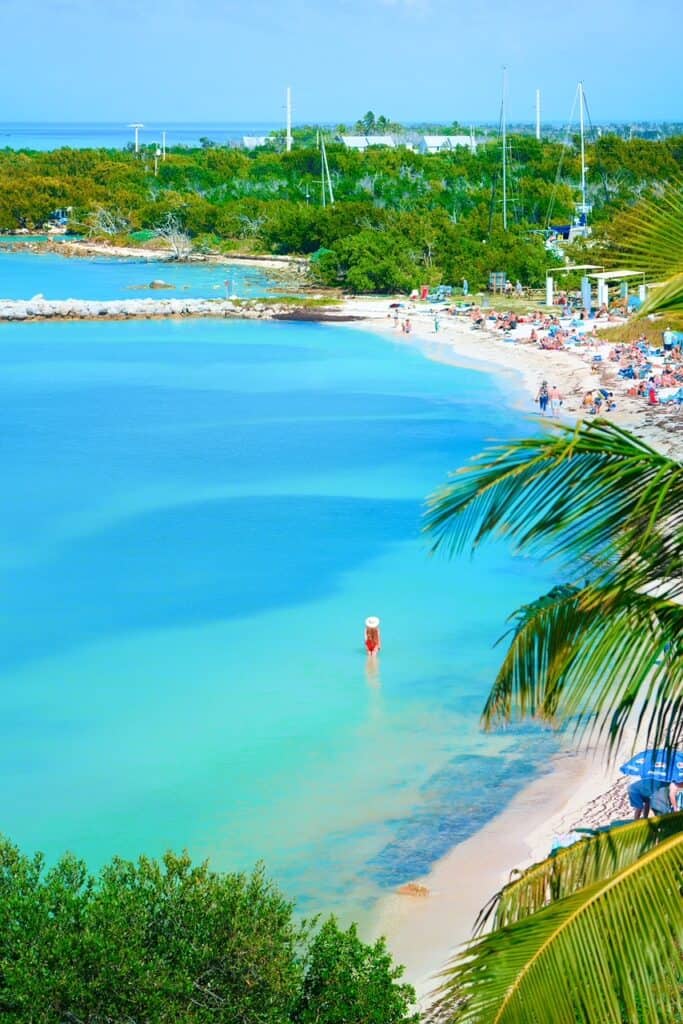 Crab Island
You'll find Crab Island off the shore of Destin on the panhandle. This huge sandbar is a great place to anchor your boat and enjoy some classic Florida vibes.
The calm water makes it perfect for swimming, and you can even order some food at one of the floating restaurants. Grab a drink and float on a raft as you soak up the sun.
You can also play water volleyball, jump on water trampolines, or play on water slides. Ley your inner child out! This is a family-friendly attraction too, so bring the kids!
To get here, you can charter a boat, ride the Crab Island Shuttle Boat, or kayak. This is easily one of the best things to do in Destin.
Where To Stay in Destin!
Pelican Beach Resort 214: Check Rates on VRBO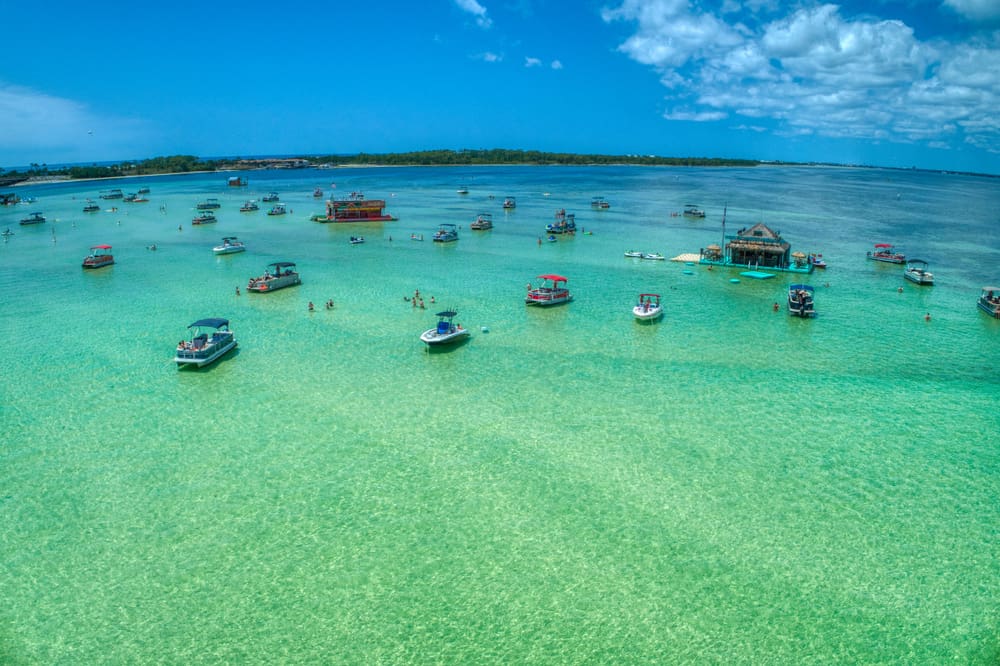 And there you have it: a Florida bucket list that is full of stops that are perfect for any tourist or resident alike. From unique places to highly anticipated beaches or theme parks and all the natural beauty in between, Florida is not a dull state.
You can spend forever exploring all Florida has to offer, but these 33 stops are where we recommend starting! And if you're worried about what to pack on these adventures, check out our Florida Packing List, or even our Florida Road Trip Itinerary to help with this bucket list!
Go on and explore the Sunshine State– we promise you won't be disappointed!
15 Best Cities to Visit in Florida
'The Sunshine State,' as it is known, certainly lives up to its name. Each year, millions of people descend on Florida's cities to revel in all they have to offer. Bordered by beautiful beaches and boasting raucous nightlife and lively cultural scenes, the best cities in Florida have everything that you could ever want in a holiday destination.
Whether it is for spring break, to visit Disney World, or simply to soak up the sun, Florida is the place to be.
Map of cities in Florida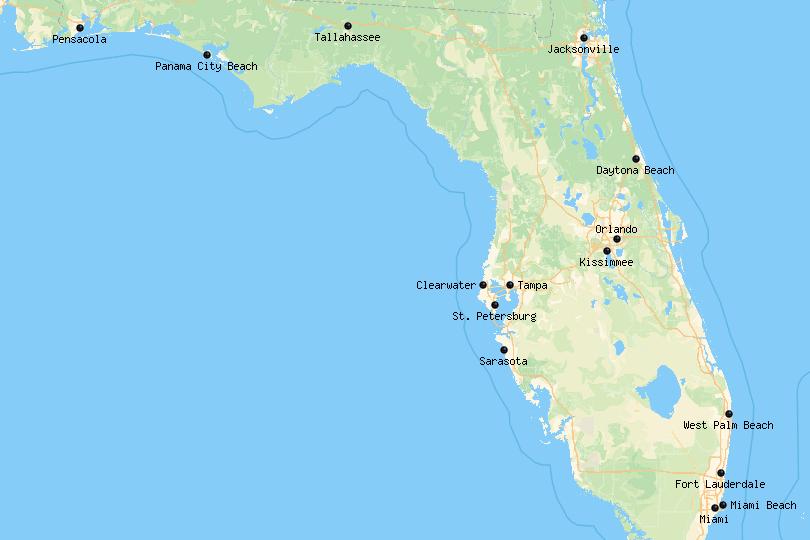 © OpenStreetMap © MapTiler © Touropia
15. Daytona Beach [SEE MAP]
© Sean Pavone / Dreamstime
This city is where NASCAR began and the Daytona 500 is held. As a result, every year motor-heads throng to the city in droves for the various motorbike festivals that take place here throughout the year.
Although primarily known for its motor racing scene, Daytona Beach is slowly changing into a more family-friendly holiday destination, and the lovely white beach is still its main draw. While grim high-rises detract slightly from its attractiveness, the Oceanfront Boardwalk is still nice to amble along; at times you can even see sea turtles nesting nearby.
14. Kissimmee [SEE MAP]
© Sandshack33 / Dreamstime
With much of the city divided up by the various highways that run through it, Kissimmee is primarily visited by tourists looking to visit Disney World. As such, it is a popular destination, although most people simply head to the theme parks rather than the city itself.
The historic part of town is quite attractive and has a few cafes and bars. Other than that, it is nothing more than a convenient place to stay. In addition to the theme parks, there are some lovely nature parks nearby for people to explore.
13. Jacksonville [SEE MAP]
© Kevin Winkler / Dreamstime
Located on the Atlantic coast of Florida, Jacksonville is remarkably the largest city in the States in terms of the area it covers. Its endless sprawl crosses three rivers, with numerous bridges linking the different parts of the city together. Amidst the urban jungle, there are some great museums to discover, and its historic neighborhoods are delightful to walk around – San Marco and Five Points being the nicest of the lot.
With their own distinctive vibes, these districts have numerous bars and boutiques for visitors to enjoy. After trawling around the city, head to Jacksonville's beaches to soak up the sun and relax.
12. Tallahassee [SEE MAP]
© Peter Titmuss / Dreamstime
Despite being the capital of Florida and having two large universities in the city, Tallahassee is laid-back, with a slow pace of life that mirrors that of the Deep South. Thankfully, the student population give it a vibrant arts and cultural scene, and there are also a few museums for visitors to check out.
Although Tallahassee remains distinctly unexciting, its setting between roving hills means the surrounding area has some nice nature spots for people looking to get out of the city.
11. Panama City Beach [SEE MAP]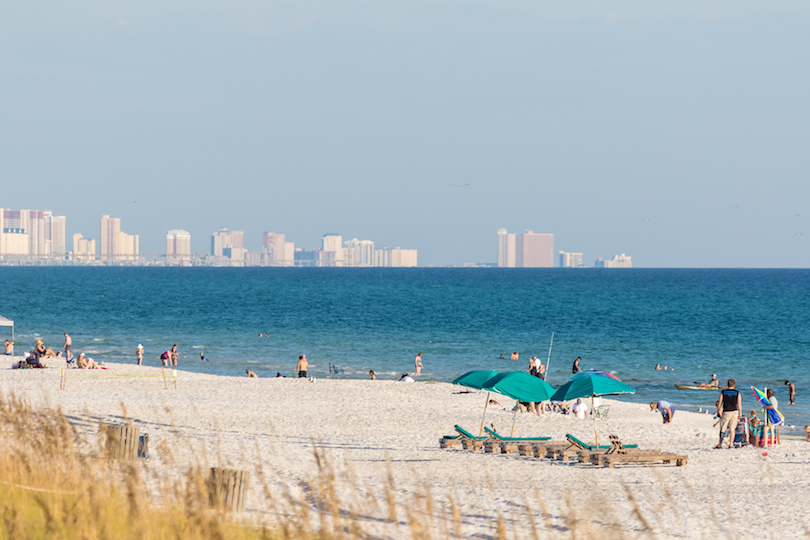 Located between Tallahassee and Pensacola, Panama City Beach caters to a diverse crowd; retirees move here, families come for a cheap holiday, and college students go wild on its beaches during spring break.
Quite a tacky place, rampant development means that drab high-rises line the beachfront and arcades and dive bars dot the streets. It does undoubtedly have gorgeous beaches – if that´s what you´re after, you can´t go wrong with this city.
10. St. Petersburg [SEE MAP]
© Typhoonski / Dreamstime
Situated at the tip of the Tampa Bay peninsula, St Petersburg was once solely known as a popular spring break town, although it has greatly changed its image in recent years. Now there are some lovely street art murals dotted about town and the historic center is an energetic and trendy place.
You will discover boutique stores and little galleries, as well as farmer's markets and atmospheric restaurants. With a fantastic Dali museum, St Petersburg's lively cultural scene and beautiful beaches make it well worth a visit.
9. West Palm Beach [SEE MAP]
© Ryan Jones / Dreamstime
Located in Palm Beach County, West Palm Beach is a lively place that attracts people from all around, due to its array of restaurants and cinemas, live music scene, and bustling nightlife. With a welcoming population and a large gay community, it is a friendly place to stop by. A delightful waterway runs through the city and there are lots of great beaches in the area for visitors to choose from.
8. Pensacola [SEE MAP]
© Steven Frame / Dreamstime
Due to its proximity to Alabama, Pensacola has a southern charm and delightful laid-back vibe, making it a welcoming place to visit. Surrounded by water, the city is in the panhandle, and there is a heavy military presence due to the various bases.
Ruled by five different nations at various points in history, there are some interesting historical sights around town to check out. Most people, however, come for the fantastic beaches, delicious seafood and cheap bars, with Pensacola being a popular spring break destination.
7. Clearwater [SEE MAP]
© Ruth Peterkin / Dreamstime
Lying very near to Tampa, Clearwater is a slightly drab city that seems to be stuck in the past due to its dated downtown area. It is now home to the Church of Scientology headquarters. As such, many visitors head straight to Clearwater Beach, which is located across a bay on a barrier island.
Here, there are loads of lovely beaches and peaceful parks, with a variety of watersports available. As the home of Hooters, Clearwater is also a moderately popular spring break option for college students.
6. Sarasota [SEE MAP]
A popular place among holiday-makers, Sarasota has a vibrant cultural and arts scene, with numerous interesting and educational museums throughout the city – some of which pay homage to the prominent circus that used to be based here. Located on the southwest coast of Florida, the city has lots of great restaurants and shopping malls to attract visitors, as well as some beautiful beaches, with Siesta Bay Beach considered one of the best in Florida.
5. Fort Lauderdale [SEE MAP]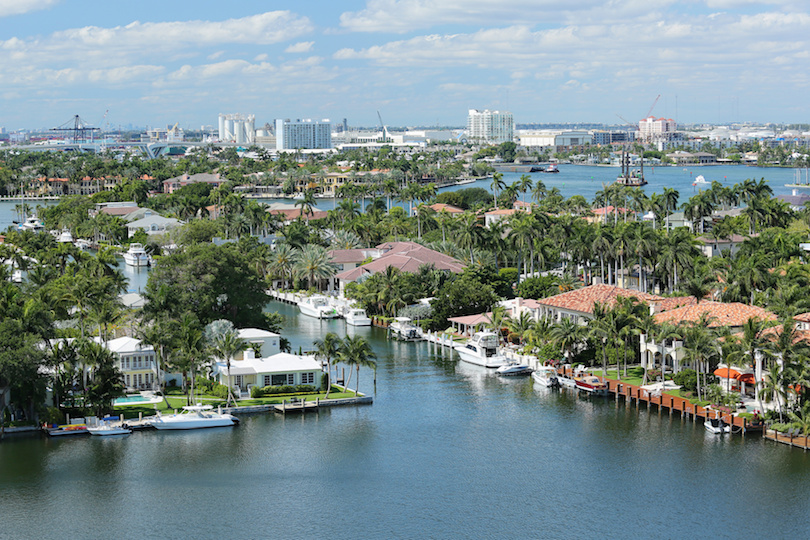 Formerly a popular destination with college students during spring break, Fort Lauderdale now caters for a slightly different crowd, who come to enjoy its jazz concerts and cocktail bars. It's a lively place, with lots going on, and there are still some great bars and clubs for partygoers to revel in.
The coastal part of the city is lovely – it has fantastic beaches and some peaceful meandering waterways, as well as great restaurants. The busy port is constantly teeming with cruise ships ferrying tourists to the Caribbean and beyond.
4. Miami Beach [SEE MAP]
© Kmiragaya / Dreamstime
Although visitors to Miami often think that Miami Beach is part of the city, it is in fact another municipality, and is situated on a barrier island across the Biscayne Bay. One of the most popular beach resorts in the States, Miami Beach is idyllic to visit, with some lovely art-deco architecture and world-famous beaches.
South Beach is the most popular; at night, its bars, restaurants and clubs are filled with people looking for a good time. With a vibrant cultural scene, sun-kissed Miami Beach is a dream to visit.
3. Tampa [SEE MAP]
Christopher Hollis / Wikipedia
A sprawling city, there is much to like about Tampa, although it is often overlooked by tourists, who head to Miami and Orlando instead. At times scenic, at others a bustling city, a lovely spot to stop by is the banks of the Hillsborough River which runs into Tampa Bay. Here, enclaves of trees rear up amidst the modern architecture, making for a pretty view and nice walk.
With lots of interesting museums, as well as a zoo, an aquarium and some theme parks on offer, it is a great family destination with lots of restaurants to choose from. In the evening, Ybor City is the place to head to for lively nightlife and teeming bars and clubs.
2. Miami [SEE MAP]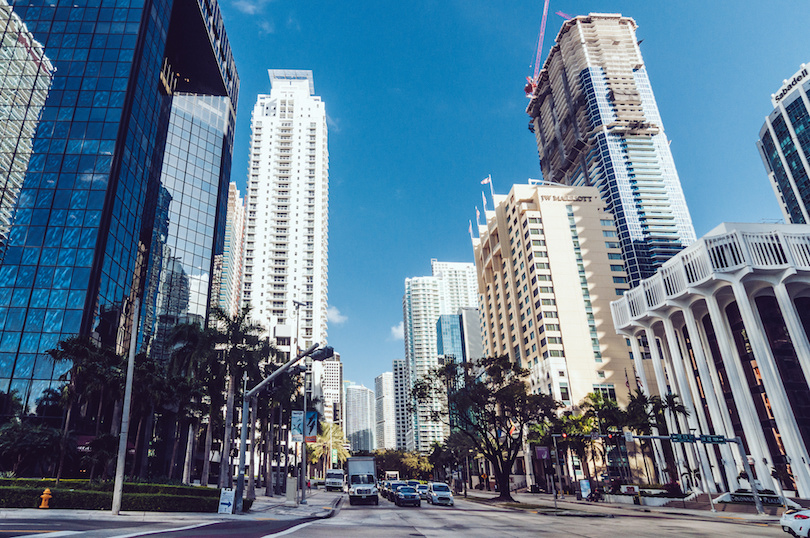 Tobias Scheck / Flickr
With its palm-tree-lined beaches and plethora of lovely art deco buildings, Miami is an enticing and attractive city that is a fun and festive place to visit. Its sunny climate is home to the largest Hispanic population in the States. It is possibly due to this that Miami has such a vibrant cultural scene, as is demonstrated in its fantastic museums showcasing some cutting-edge art and design.
Among the iconic buildings with their pastel tones, there are some world-class restaurants for you to discover, as Miami again pushes the limits of what is possible. While the city is bathed in sunshine during the day, at night a myriad of dance halls, clubs and rooftop bars fill up. There are many great places where you can have a drink and look out over the glittering city.
In addition to all this, Miami has loads of lovely nature spots to enjoy; you can be swimming with manatees one minute, before wandering through Oleta River National Park or be lounging on the beach the next.
1. Orlando [SEE MAP]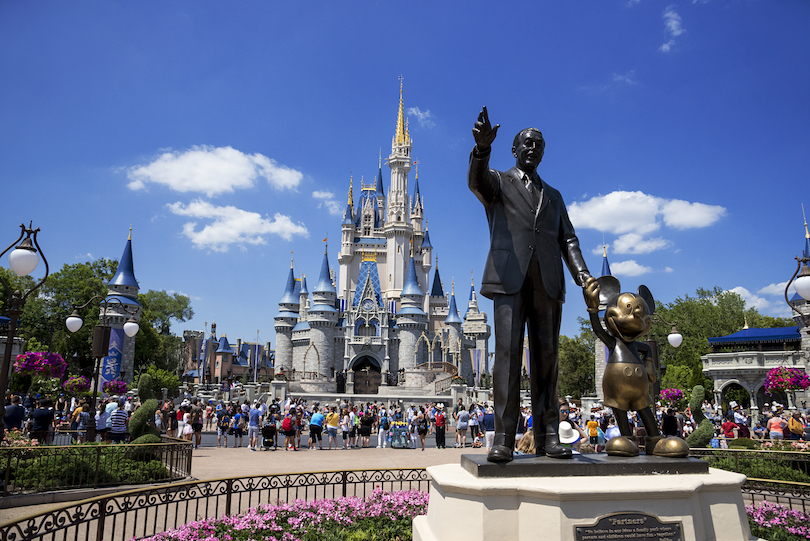 © Mehmet Guvenc / Dreamstime
The most popular tourist destination in Florida, every year millions of visitors descend upon the city for the magical theme parks that lie all around it. While Walt Disney World and Universal Orlando are rightly the main draws, Orlando itself, although often overlooked, is worth spending time in, and is a lot more relaxing than the plethora of parks. Here, you can wander through the lovely gardens and parks that give way to tree-lined avenues.
There are also several great museums and fantastic restaurants to check out. There is a lively performing arts scene, some gigantic shopping malls, and if you still have energy after a theme-park filled day, there a few good spots with raucous nightlife.
19 Top-Rated Tourist Attractions in Florida
Beaches, amusement parks, national parks, and an array of unique tourist attractions make Florida one of the most visited states in America. Families flock to Orlando to thrill the kids with visits to the theme parks, while sunseekers head to the coastal cities like Miami, Fort Lauderdale, and a string of cities along the southern Gulf Coast.
In summer, visitors from around Florida and surrounding states often escape the heat and head to the cooling breezes and brilliant white-sand beaches of the Florida Panhandle.
If you're looking for a taste of island life there is nothing quite like the Florida Keys, where life runs at a slower pace. Places like Key West and its cast of characters, seem a world away from the mainland.
Spread across the state are a long list of must-see sights and things to do, from the Kennedy Space Center right through to the Dayton 500. This is a state that lends itself to return visits, and you can plan your next trip with our list of the top tourist attractions in Florida.
1. Walt Disney World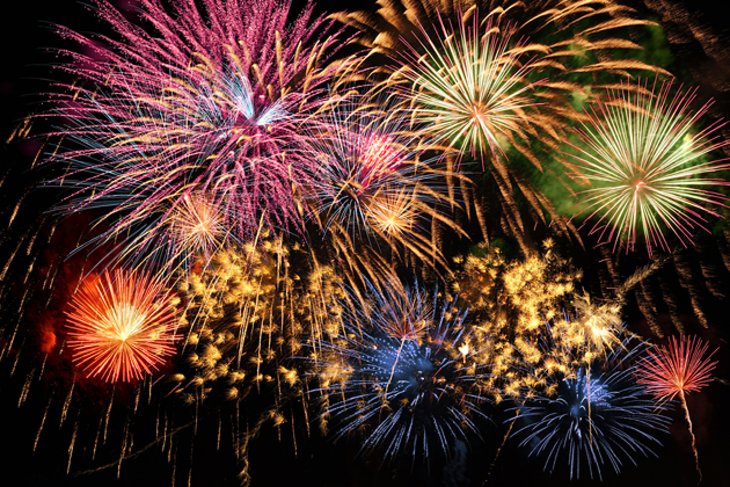 Walt Disney World
For the ultimate amusement park experience, there's no place quite like Disney World in Orlando. The magic of Disney has not worn off over the decades as millions of visitors come here each year to enjoy the Magic Kingdom and the many other attractions of this mega amusement park.
The number of things to do and see here has grown over the years and now includes an extensive list that reaches far beyond the traditional theme parks. If you're looking for more ideas, consider checking out the water parks of Blizzard Beach and Typhoon Lagoon, the exotic animals of Animal Kingdom Park, or Disney Hollywood Studios.
You'll also find exceptional dining experiences, shopping areas, and shows, some of which are target to adults only.
2. Kennedy Space Center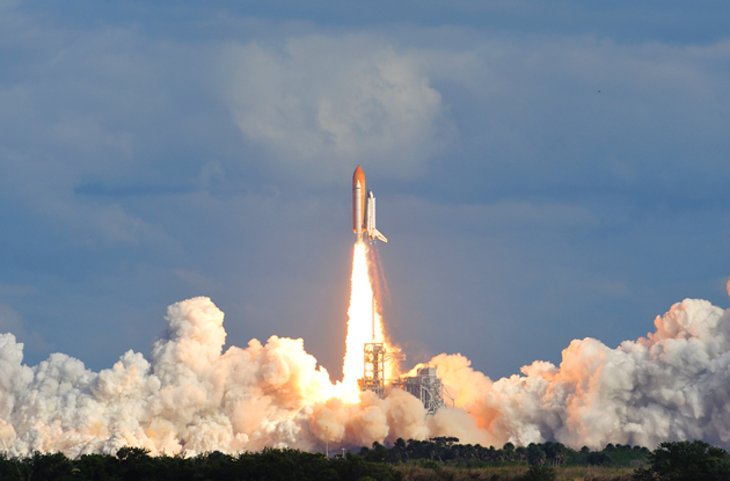 Kennedy Space Center
The Kennedy Space Center is one of Florida's most exciting, fascinating, and educational attractions. Located on Florida's Space Coast, this huge complex is where space exploration has made history. Today, you can see rockets and the Space Shuttle Atlantis, meet an astronaut, and learn about missions to space.
The Kennedy Space Center Visitor Complex is divided into mission zones, each of which features interesting displays and interactive exhibits focused on specific themes. Displays are designed with all ages in mind, making this an engaging experience for adults or families.
The Behind the Gates Kennedy Space Center Bus Tour takes you to restricted areas for a look at historic launch sites and other facilities with limited access to the public. This is included with your daily admission. Each area takes time to see, and you should expect to spend a full day at the Kennedy Space Center.
Many people visit the Space Center on day trips from Orlando, which is about an hour away if you don't hit traffic, but if you want to stay closer to get an early start at the Space Center, you can find quality chain hotels in Titusville. Some good options include the Hampton Inn , Fairfield Marriott , and the Holiday Inn , all conveniently located off Interstate 95, just 15 to 20 minutes from the Kennedy Space Center Visitor Complex.
3. Universal Studios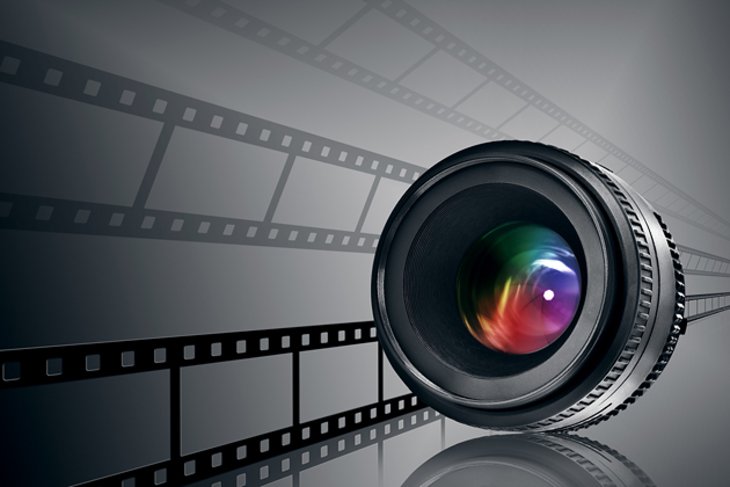 Universal Studios
Universal Studios in Orlando is a fantastic experience, and for many visitors, it often tops a visit to Walt Disney World. This huge amusement park offers all kinds of fantastic rides and recreated sets based on popular movies and shows. It's one of the best places to visit for families traveling with older children or teenagers.
Unbelievable 3D- and 4D-simulator rides; thrill rides; and wet and wild rides at the newest theme park, Universal's Volcano Bay, are some of the highlights. You can also find tamer rides for younger children to enjoy.
One of the most popular and impressive attractions is the Wizarding World of Harry Potter, where you can board the Hogwarts Express, wander through Hogsmeade Village, or, of course, hop on the Harry Potter and the Escape from Gringotts ride.
Read More: Top-Rated Tourist Attractions in Orlando
4. Miami Beach and the Art Deco Historic District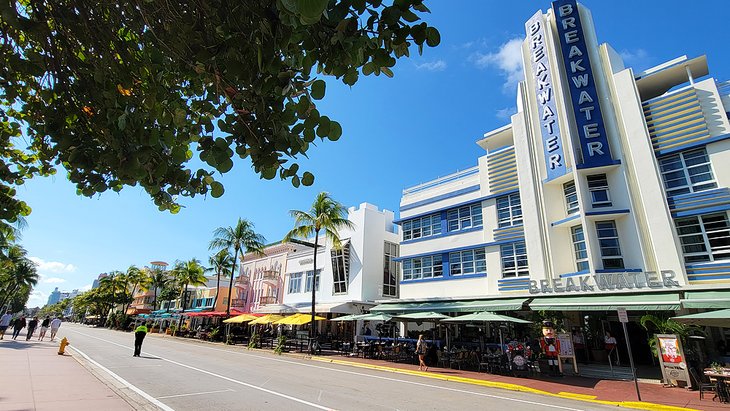 Art Deco buildings in Miami Beach | Photo Copyright: Lana Law
Although time spent lounging on the beach on a hot day is a must, Miami Beach is about much more than just the glorious, wide stretch of golden sand that lines the Atlantic. One of the things that makes Miami Beach so unique among Florida's beach destinations is the Art Deco Historic District. Beautifully restored buildings, mainly from the 1930s and early 1940s, reflect the city's vibrant history and create an ambience like you won't find in other cities.
Today, many of these buildings are high-end hotels, condominiums, and restaurants. Along Ocean Drive, the legendary oceanfront street overlooking South Beach, you'll find several outstanding Art Deco buildings, including the Hotel Breakwater South Beach , The Carlyle, and the Park Central Hotel (now part of the new Celino Hotel complex).
Collins Avenue is another street in the area worth strolling along, with more classic buildings. The Delano South Beach and the National Hotel Miami Beach , an adults only resort, are both standout Art Deco properties along Collins Avenue.
5. Everglades National Park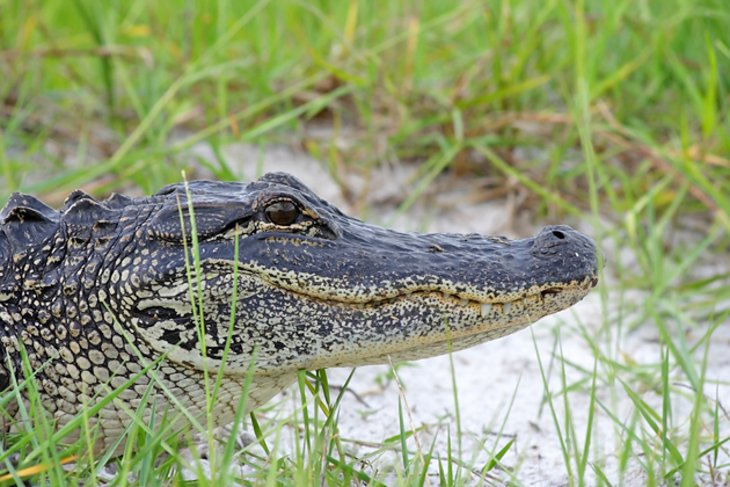 Everglades National Park
Everglades National Park protects 1.5 million acres of marsh and swamp, an important and fragile ecosystem that supports alligators, American crocodiles, Florida panthers, deer, turtles, egrets, manatees, river otters, and many other species. It is one of the largest parks in the country and offers a unique opportunity to see some of these creatures in the wild.
The entire area is a wide, shallow river that flows from Lake Okeechobee to the Bay of Florida. The bottom of this river is porous limestone over the top of a bedrock base called the Tamiami Formation. It catches rainfall and acts as southern Florida's main water reservoir.
Airboat rides are the best way to see the Everglades and catch a glimpse of alligators and other wildlife. Half-day tours from Miami will take you from your hotel to the Everglades for a 30-minute airboat ride and an alligator and wildlife education program. You'll also have time to walk along a walking trail.
If you want to combine an airboat tour with some sightseeing, consider the Miami Combo Tour: City Sightseeing, Biscayne Bay Cruise, and Everglades Airboat Ride . This is a full-day tour that covers it all.
6. Daytona 500 International Speedway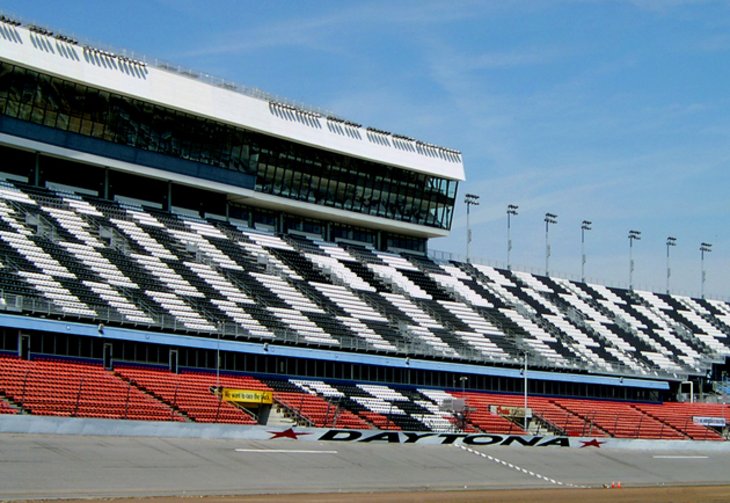 Daytona 500 International Speedway
The Daytona 500 race is one of the most famous and most important in the NASCAR Cup Series, kicking off the racing season each February. It is held in Daytona Beach at the Daytona International Speedway, and it attracts huge crowds every year.
The Speedway was built in 1959 to move auto racing off the beach. Previously, races and land-speed competitions were held on the hard-packed sand of Daytona Beach. If you can't make the race itself, you can still take a tour to explore the Speedway.
Read More: Top-Rated Attractions & Things to Do in Daytona Beach, FL
7. SeaWorld Orlando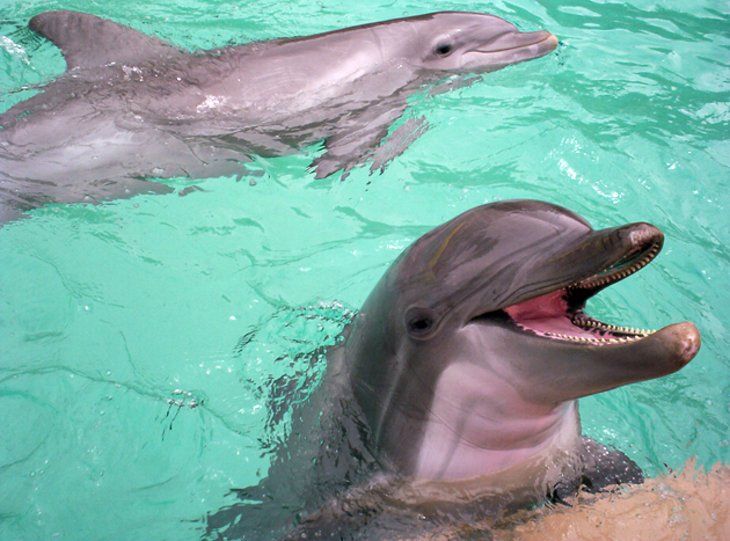 SeaWorld Orlando
Much like Walt Disney World, SeaWorld Orlando is a mega amusement park that has long been an important part of family vacations to Florida. The complex features its classic dolphin and whale shows, as well as acts featuring a cast of unexpected characters, from cats and ducks to otters and sea lions.
Other highlights include the Antarctica: Empire of the Penguin display and a host of other aquarium exhibits offering opportunities to see all kinds of marine life. Thrill rides, like the high-speed Mako roller coaster, which reaches speeds of up to 73 miles per hour, and the Journey to Atlantis water coaster ride are also a big part of the SeaWorld experience.
8. Busch Gardens Tampa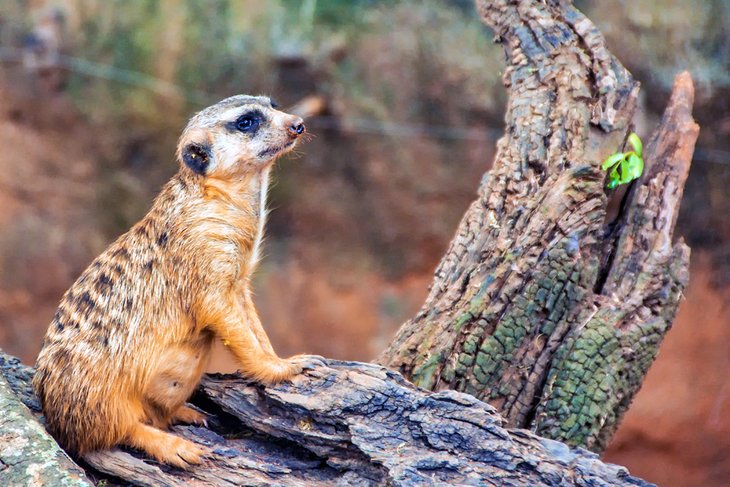 Meerkat at Busch Gardens Tampa
Busch Gardens is one of the most popular tourist attractions in the Tampa area. This African theme park is home to all kinds of exotic animals and proudly claims to be one of the largest zoos in North America.
You can see lions, tigers, elephants, giraffes, gorillas, and much more. Safari style tours in open-air vehicles offer an opportunity to see some animals, like giraffes, zebras, rhinos, and ostrich roaming freely.
Other tours take you behind the scenes and offer a chance for close-up encounters with penguins, or a closer look at tigers and elephants. Live animal shows, featuring an unusual combination of characters, are another popular family activity.
Beyond the animal encounters, Busch Gardens also features all kinds of thrill rides, both wet and dry. While the wild and fast roller coasters get most of the attention, you can find rides for smaller children.
Read More: Top-Rated Tourist Attractions in Tampa
9. Manatee Viewing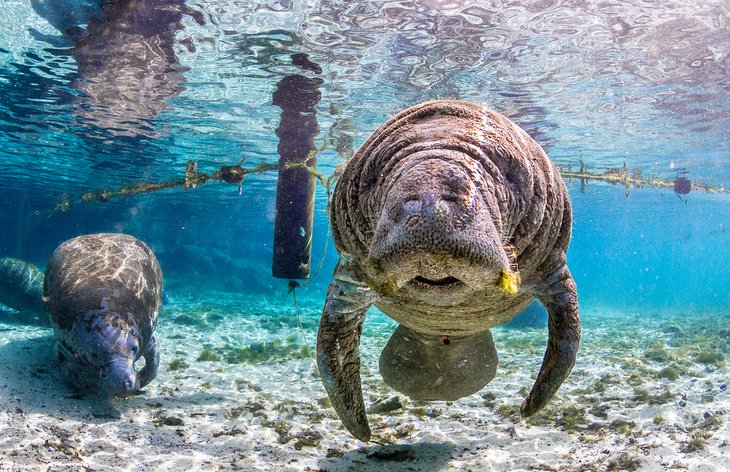 Manatees in a spring in Florida
These gentle, slow-moving giant sea creatures were once supposedly mistaken for mermaids by Christopher Columbus on his famous voyage to the Americas. When you see them up close in person, you may wonder if old Christopher had been at sea for just a bit too long.
Manatee viewing is a great family outing between November and mid-April, and fortunately Florida has several good spots to see these creatures. One of the most popular (and free) places to see manatees is at the Tampa Electric Manatee Viewing Center at the Big Bend Power Station in Apollo Beach. As the waters in the surrounding bays cool with the winter weather, the manatees come into the lagoon by the plant to luxuriate in the warm water used to cool the power plant.
Another great spot for those with a bit more of a taste for adventure is Crystal River. Here, you can actually get in the water and swim with the manatees as they enjoy the warm-water springs. The easiest way to do this is to take the three-hour Crystal River Manatee Swim in Kings Bay National Wildlife Refuge . You and a small group of others, along with a licensed guide, will take a boat to the manatees and then swim alongside them. Alternatively, go on a kayak tour, take a stand up paddleboard, or walk along the boardwalk and gaze down through the crystal-clear water at the manatees below you.
Over on the West Coast in Riviera Beach, another good spot is the Manatee Lagoon and FPL Eco-Discovery Center. The viewing platforms are an ideal spot to see the manatees enjoying the warm waters below. In addition, it's a great place to educate the kids on not only manatees, but the wider Florida ecosystem.
10. Dry Tortugas National Park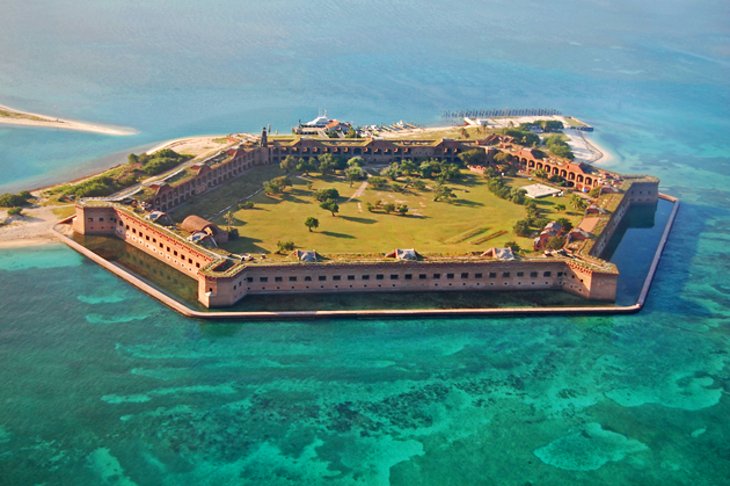 Dry Tortugas National Park
Dry Tortugas National Park is home to the impressive Fort Jefferson, built by the US Government in the 1800s. Although this is the key attraction of the park, the beautiful reef islands, seven in total, that make up the Dry Tortugas are themselves worth the trip. You can tour the fort and spend the rest of the day enjoying the soft-sand beaches and snorkeling in the clear, shallow waters.
Located 70 miles west of Key West, these islands are not accessible by car. Catamaran boat trips from Key West bring visitors here for a full day, which includes a tour of the fort, time for beaching and snorkeling, and breakfast and lunch.
You can also camp here and, once the tourists have left for the day, you can have your own desert island experience. Access is via private boat or the public ferry that carries a maximum of 10 campers.
Read More: Top-Rated Beaches in Key West
11. Duval Street in Key West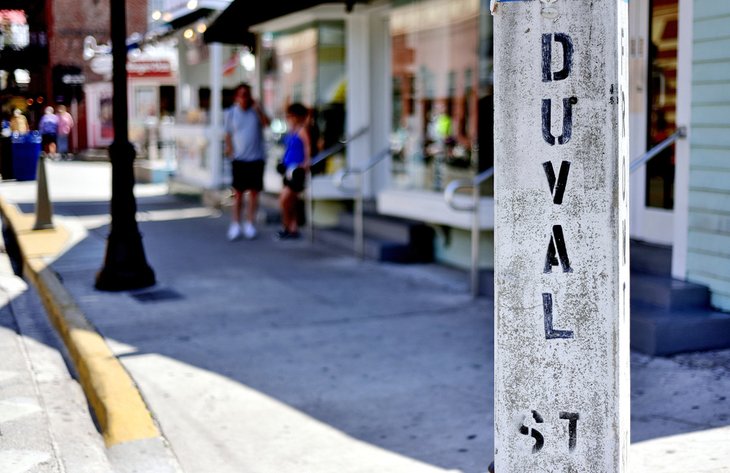 Duval Street in Key West
Most people touring the Keys make Key West their main destination due to its location at the end of the chain of islands. And fortunately, a leisurely stroll along Duval Street in Key West is one of the highlights of the Florida Keys. Shops and restaurants with outdoor patios, many in beautifully restored old buildings, line the street. There is always a lively vibe, regardless of the time of year, but even more so on days when cruise ships come to port.
Key West has a distinctly Caribbean flare, making it unique from other destinations around the state. In addition to Duval Street, there are lovely residential areas for walking and a number of interesting attractions, including the Ernest Hemingway Home and Museum and the Southernmost Point in the continental USA.
Read More: Top-Rated Tourist Attractions in Key West, FL
12. St. Augustine's Historic District and the Castillo de San Marcos National Monument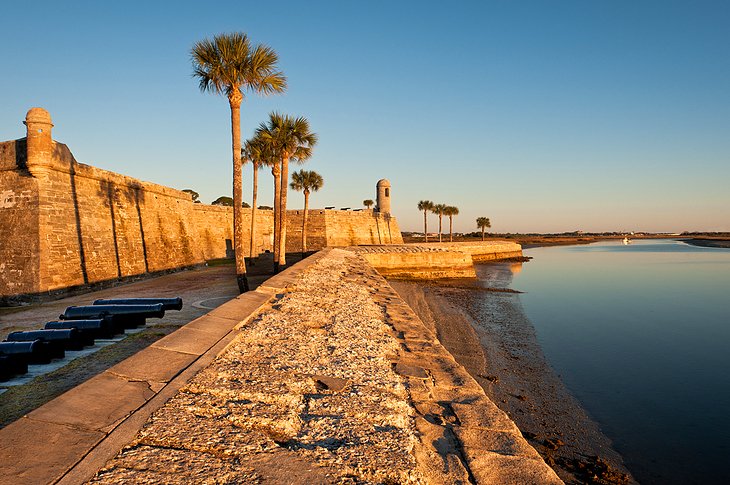 Castillo de San Marcos
Known for being one of the oldest settlements in Florida, although Pensacola would beg to differ, St. Augustine's historical sites and charming old architecture definitely make it worth a visit. At the top of the list of things to see is the late 19th-century Flagler College, one of the most photographed buildings in the city. It was originally built as a hotel by railroad magnate Henry Flagler.
Also not to be missed is the Castillo de San Marcos National Monument, famous for being the "oldest masonry fort in North America," according to the National Parks Service. Built in the 17th century, it is remarkably well preserved and an impressive sight, even for those with little interest in history. The view over the coast is also quite spectacular.
Read More: Top-Rated Tourist Attractions in St. Augustine, FL
13. Edison and Ford Winter Estates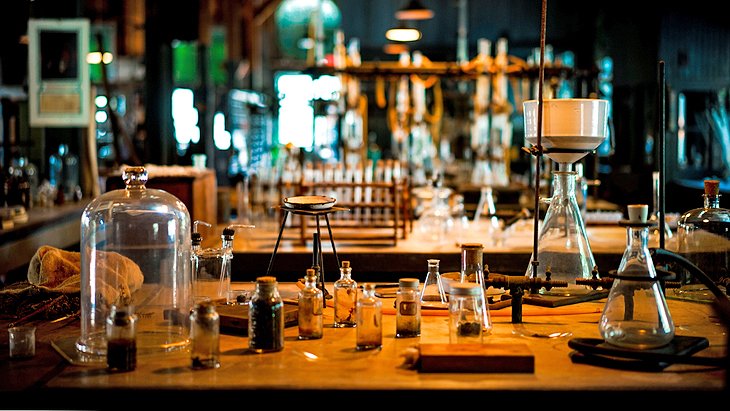 Laboratory in Edison and Ford Winter Estates
These adjacent, oceanfront mansions in Fort Myers offer a glimpse into the lives and livelihoods of inventor, Thomas Edison, and the founder of the Ford Motor Company, Henry Ford. You can tour the homes and outbuildings, see where Edison conducted experiments, wander through the palm-lined grounds, and learn about Edison's famous botanical experiments. Once you reach the seashore, you'll quickly understand why these two men chose to spend winters here instead of up north.
The Edison Botanical Research Lab, one of the most impressive portions of the tour, is a designated National Historic Chemical Landmark.
Address: 2350 McGregor Blvd, Fort Myers, Florida
14. The Ringling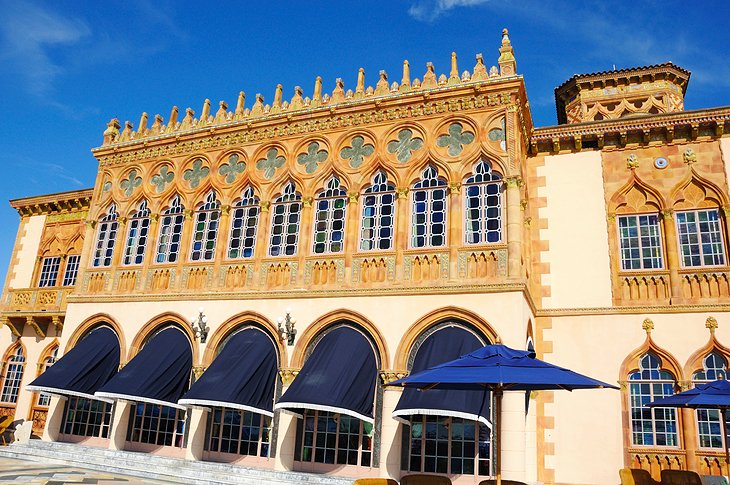 Ca' d'Zan Mansion
This outstanding, Venetian-inspired property, built mainly in the mid-1920s, consists of the John and Mable Ringling Museum of Art, the Circus Museum, the Ca' d'Zan, and gardens.
The Circus Museum celebrates the history of this unique form of performance. It displays all kinds of circus costumes, props, posters, and other memorabilia, and features exhibits on the history of the famous Ringling Bros. One of the highlights is a massive scale model of the circus as it approaches, sets up, and leaves a location.
The Ca' d'Zan was the residence of John and Mable Ringling. Their inspiration for this waterfront Venetian-style mansion came from their travels in Europe and the great palaces of Venice. The 36,000-square-foot home was completed in 1926 and is an architectural masterpiece in southern Florida.
A visit to the art museum, housed in a stunning pink palace, is almost jarring after you view all the relatively low-brow circus memorabilia. It showcases the Ringling's extensive art collection, which includes classic pieces by Velazquez, El Greco, Van Dyke, Veronese, and Rubens. It may seem to the casual visitor like John and Mabel Ringling were trying to overcompensate for their humble beginnings by collecting and showcasing these pieces.
Address: 5401 Bay Shore Road, Sarasota, Florida
15. Salvador Dalí Museum in St. Petersburg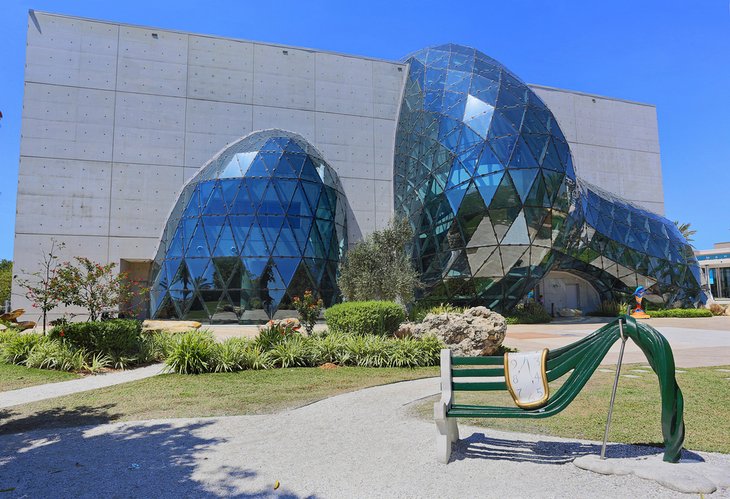 Salvador Dali Museum in St. Petersburg | Alexander Sviridov / Shutterstock.com
The Salvador Dalí Museum in St. Petersburg is located on the city's impressive waterfront and housed in a unique modern building designed to match the creativity of the artist himself. Curving glass appears to envelope the otherwise box-like structure, giving the building a very striking appearance.
Inside, the museum showcases pieces from throughout Dalí's career, providing a complete overview of his development as an artist. Even those with little knowledge of his mind-bending art will find this museum interesting and thought provoking.
Address: One Dalí Blvd, St. Petersburg, Florida
Read More: Top-Rated Attractions & Things to Do in St. Petersburg and Clearwater
16. Beaches of Naples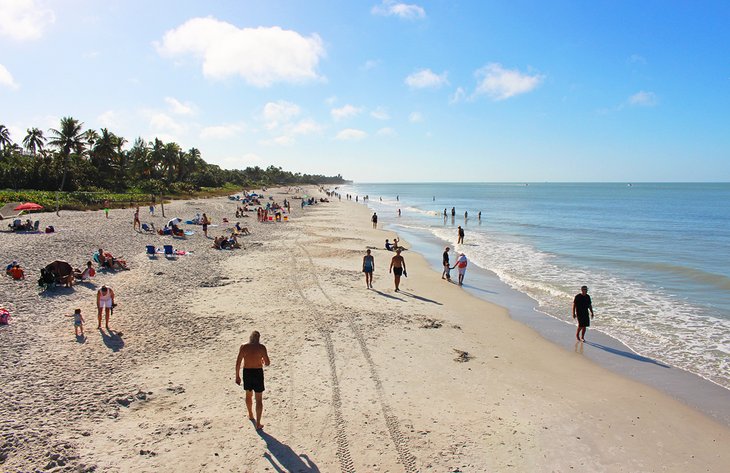 Beach near the Naples Pier | Photo Copyright: Lana Law
The beaches on Florida's Gulf Coast are some of the best in the entire United States. Unlike their counterparts on the Atlantic Ocean, the water here is warm, generally calm, and often shallow. Beach resorts along this section make popular holiday destinations.
Of all the beach areas up and down this coast, some of the finest are located in Naples. Powdery sand, crystal-clear waters, and lots of room to set up your umbrella and chair are what you can expect. One of the liveliest areas is right near the historic Naples Pier, where you'll find volleyball courts and the greatest concentration of sunseekers.
Naples' beaches have a laid-back atmosphere and are rarely crowded outside of holidays. You can access the main stretches of beach from town, or for a more natural experience, visit one of the state or local parks up and down the coast. Just back from the beach area is the delightful city of Naples, with exceptional dining and high-end shopping.
17. The Great Florida Birding and Wildlife Trail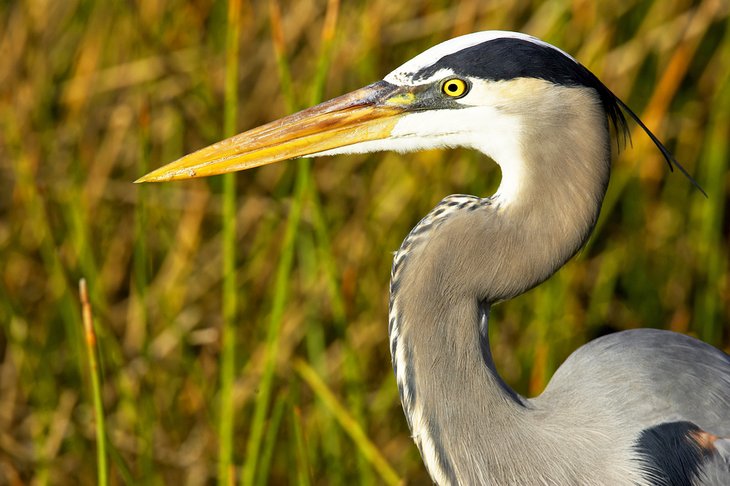 Great blue heron photographed on the Great Florida Birding and Wildlife Trail
Florida's unique ecosystems, with the Atlantic Ocean, Gulf of Mexico, The Everglades, and the swamps and bayous of its northern portion, attract a wide assortment of birds. One of the best ways to check off species on your bird "to see" list is to follow the Great Florida Birding and Wildlife Trail.
Starting in Pensacola, and winding its way all across the state, the trail lists 510 birding hot spots, divided into four regions: East, Panhandle, South, and West. Many of the sites are located in state, county, local, or national parks and are always identified with a distinctive brown sign with a bird flying through a stylized O.
18. Pensacola Beach and the Gulf Island National Seashore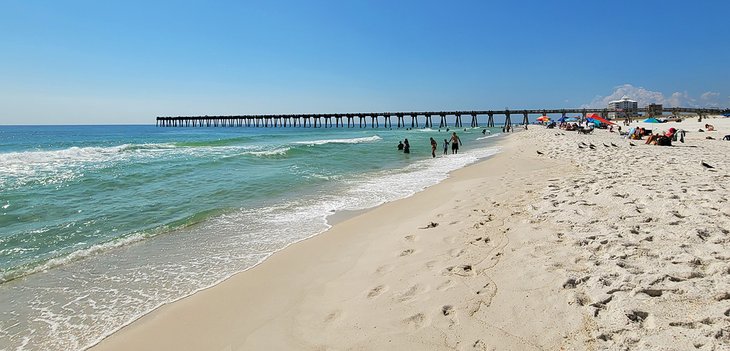 Pensacola Beach | Photo Copyright: Lana Law
One of Florida's hidden gems, Pensacola Beach and the Gulf Island National Seashore are home to some of the most beautiful beaches in the state. Blindingly white soft, squeaky sand is lapped by the green-blue crystalline waters of the Gulf of Mexico. You may bring a bestseller to read under your umbrella, but chances are you'll just end up gazing out at the amazing view.
Unlike beaches along Florida's East Coast, the beaches here are protected in many areas by the Gulf Island National Seashore Park. As a result, they have limited development, allowing for you to experience the seashore in its natural environment.
That isn't to say they are all natural. Pensacola Beach is one of the Panhandle's top beach destinations for its fun vibe, great restaurants, and affordable accommodations. While you are visiting, if you hear a roar in the sky, it's the Navy's Blue Angels aerial acrobatic team performing death-defying maneuvers.
19. Weeki Wachee Spring and Live Mermaids Show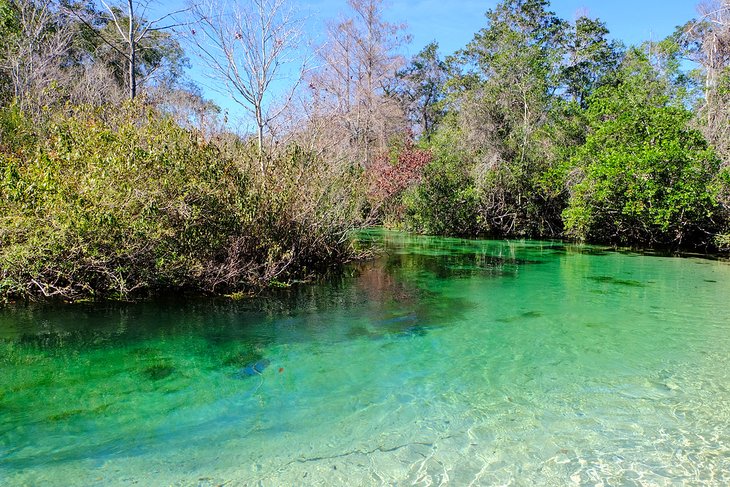 Weeki Wachee Springs State Park
Florida wouldn't be Florida without its weird and wonderful assortment of tourist attractions. Ask yourself, where else in the world can you go and see a live mermaid swimming in a freshwater spring?
Although it may seem a bit over the top, the show is actually quite entertaining and well worth a visit. Mermaids have been performing here for over 60 years, and a trip to Weeki Wachee is almost a rite of passage for many tourists. Grab one of the 400 seats in the underwater theater, and settle in for a show unlike anything you've ever seen.
The mermaid show is actually located in Weeki Wachee Springs State Park. Other things to do include slipping and sliding on the waterslides at Buccaneer Bay, or taking a river boat tour.
Source https://floridatrippers.com/best-things-to-do-in-florida/
Source https://www.touropia.com/best-cities-to-visit-in-florida/
Source https://www.planetware.com/tourist-attractions/florida-usfl.htm