14 Places To Visit In Northern Ireland
Over the years, Northern Ireland has slowly emerged as a fascinating tourist destination. That's with the help of the new Titanic Museum, and being featured as a setting in the hit fantasy series, Game of Thrones.
Northern Ireland is a small country and it's part of the United Kingdom. Still, it is never lacking in things to see and do.
A lot of its attractions are pretty extraordinary, too.
From charming medieval towns to lake islands, stunning castles and dramatic coastal landscapes— these are some of the places to visit in Northern Ireland.
Things you'll find in this article
14 Places To Visit In Northern Ireland
1. Giant's Causeway, Co. Antrim
Ireland Travel Guides contains affiliate links all throughout the site. If you choose to purchase a product or book services through our affiliate links, this earns us a commission at no extra cost to you. For our complete disclosure, click here
Exquisite, dramatic, awe-inspiring. It's easy to run out of ways to describe the Giant's Causeway, but one will always find more reasons to go back.
Comprised of 40,000 polygonal basalt rock columns, this stunning natural wonder stretches along the coastline like giant stepping stones. These were created by a volcanic eruption that took place 60 million years ago.
These layered basalts are known around the world and are the prime focus of a designated Area of Outstanding Natural Beauty.
The Giant's Causeway is also the only UNESCO World Heritage Site in Northern Ireland.
2. Causeway Coastal Route, Northern Ireland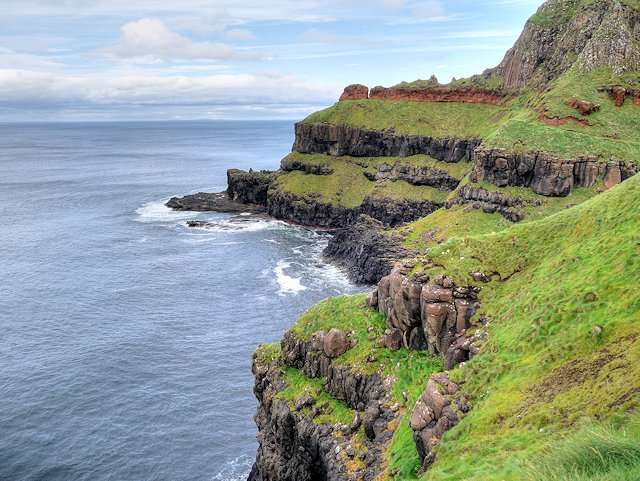 The Causeway Coastal route is easily one of the most scenic drives in Ireland.
This is essentially the surrounding coastline to the Giant's Causeway, an extraordinary experience that you shouldn't miss. The drive only takes ten minutes, but you can always slow down as you take in the sights.
The stunning beaches, the sand dunes, the rolling waves as you pass Portrush and Portstewart. This drive is stunning any time of the day, but it's best to do it at sunset as the sights are particularly breathtaking.
3. Carrick-a-Rede Rope Bridge, Co. Antrim
If you're in for an adventure that also lets you enjoy the stunning views, cross the Carrick-a-Rede Rope Bridge.
Found in County Antrim, this rope bridge links the mainland to the island of Carrickarede. The bridge spans 66 feet and about 98 feet above the rocks below.
The Carrick-a-Rede Rope Bridge is mainly a tourist attraction and not an official means to get to and from an island.
It's quite a thrilling adventure to cross it and a must experience when in Northern Ireland. It is also one of the best day trips from Belfast.
4. Dunluce Castle, Co. Antrim
Located in the North Antrim Coast is the brooding and dramatic Dunluce Castle. It is situated close to a headland and used to be the headquarter of the McDonnell clan.
This medieval castle maybe mostly ruins but at least we know now that a village used to surround the castle. This village was destroyed by fire in 1641. Dunluce Castle was featured in 'Game of Thrones' as the castle of Greyjoy.
5. The Glens of Antrim, Northern Ireland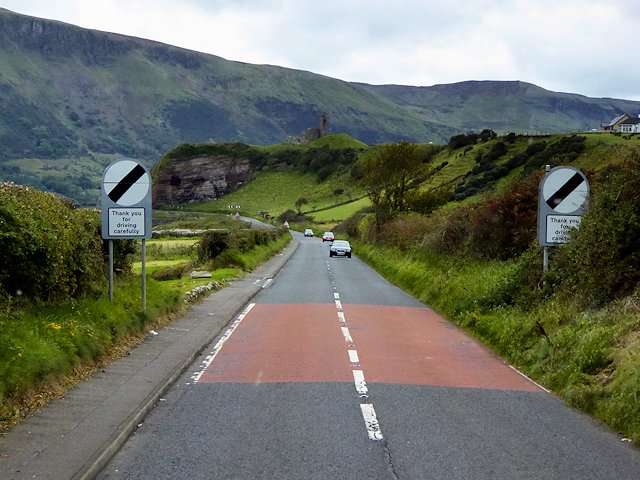 The North Antrim may have some stunning otherworldly sights, but its nine glens are not to be upstaged.
These are among the most breathtaking places you'll ever see. These nine glens even exude a unique individual charm that you simply lust to spend time here when you visit.
A great way to see the glens is by driving along the main A2 coastal road, where you get to enjoy a closer look at the lakes, waterfalls, rolling hills and forest trails.
6. The Dark Hedges, Northern Ireland
The Dark Hedges is undoubtedly one of the most photographed and truly iconic sights in Northern Ireland. This natural attraction was featured in a few episodes the hit fantasy TV series 'Game of Thrones as the road to King's landing.
The best time to go here is in the morning, preferably before eight in the morning to avoid the crowds.
Aside from being a popular photography subject and tourist attraction, the Dark Hedges is also now a favorite location for wedding photographs.
7. Mussenden Temple, Co. Derry
The beautiful and dramatic location of Mussenden Temple made it an ideal setting for a rather horrifying scene in 'Game of Thrones'.
Perched 120 feet high on a rugged clifftop, the temple overlooks the Atlantic as well as the Downhill Strand towards Magilligan Point. The views from here are spectacular, a definite must-visit when in Northern Ireland.
8. Londonderry, Northern Ireland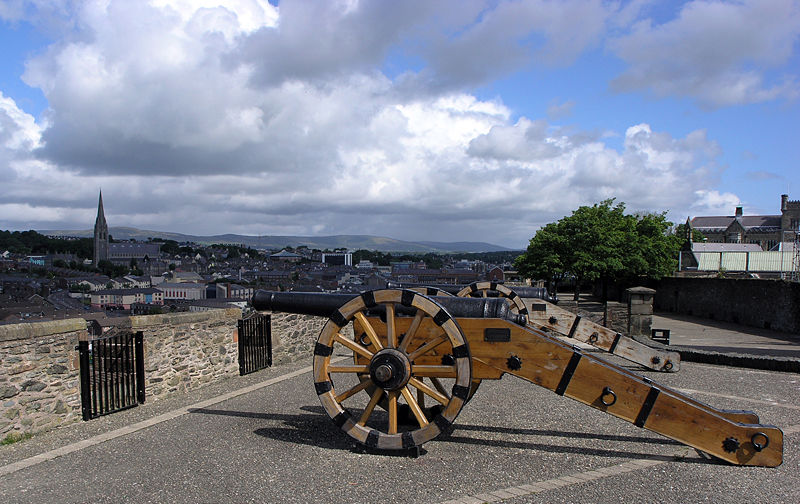 Londonderry or simply Derry is the second city in Northern Ireland. It is located where the River Foyle opens out into the sea-lough of the same name.
Derry is known to have brilliantly preserved medieval walls as well as some interesting old buildings. It is now an important port and industrial center. Its main industries include textiles and ceramics.
The town's gorgeous surroundings also make it an ideal base to explore the Inishowen Peninsula and Donegal in the Republic of Ireland. Both places are known to be ideal sights for chasing the northern lights
9. Belfast, Northern Ireland
Exploring Belfast is a definite must when in Northern Ireland.
There's just a lot to see and do here — from the Titanic Museum and HMS Caroline to a hike up a castle on a hill.
Other places that should be in your Belfast itinerary are the Belfast Cathedral, the Belfast City Hall, the Botanical Gardens and the Crumlin Road Gaol,
10. Titanic Museum
This place is in Belfast but deserves a separate post. One should definitely devote ample time to visiting this stunning museum. It opened in 2012 during the centennial of the sinking of the Titanic, but the building is already an iconic Belfast landmark.
Located in the middle of the Titanic Quarter, the museum features extensive displays and collections on everything Titanic. They're all interactive, too.
A visit here is a great way to learn more about this intriguing part of Northern Ireland's history.
11. Carrickfergus Castle
The imposing Carrickfergus Castle is one of the best-preserved medieval structures in Ireland.
Constructed over eight hundred years ago, it has been a witness and a target during war, conflict, and revolutions. It is nestled near the shore and still mostly intact.
The facade of the church set against its interesting location is already a treat in itself. Its namesake town is also a lovely place to explore.
12. Newcastle, Northern Ireland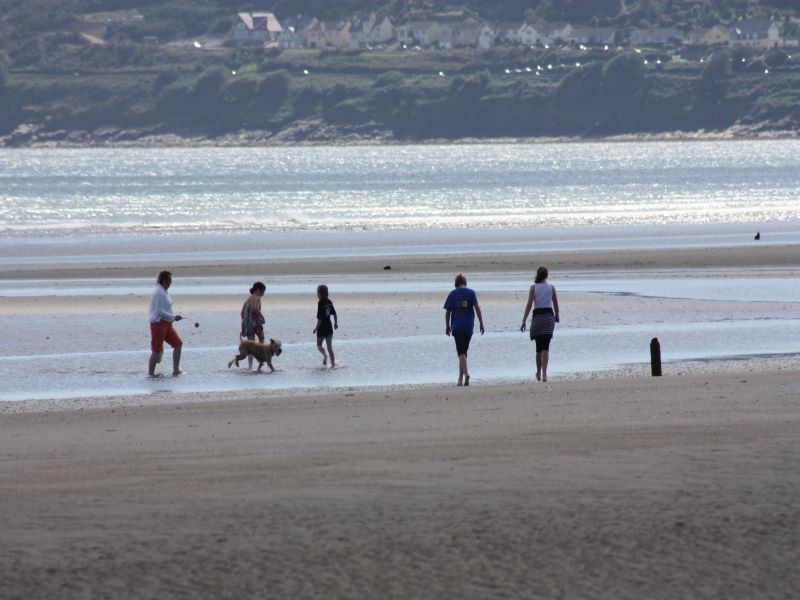 The charming town of Newcastle in County Down is a perfect seaside escape. The water may be colder than usual but the pristine beach is worth a leisurely stroll.
Or you can check out the incredible sand dunes at Murlough Beach. The seafront is lined with quaint shops and restaurants that serve up delicious local and international cuisine.
Newcastle also has the beautiful Mourne Mountains, which is a relatively manageable hike. This small town is also known to have the best golf course in all of Northern Ireland.
Get in for a few swings, or if you know nothing about golf, try the crazy version instead.
13. Lough Erne, Northern Ireland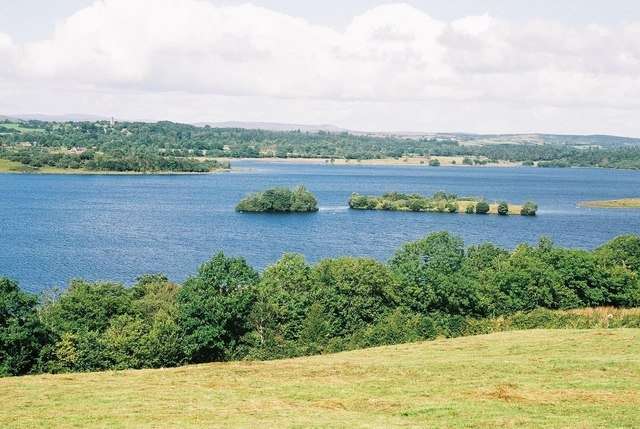 Lough Erne might as well be a living museum. Comprised of two connected lakes and islands, this part of County Fermanagh is a must-see.
See the castles and manor houses spread along the shore. See the 12th century round tower in one of the islands. Or how about some Celtic art?
Head on to White Island and Boa Island and see the carved stone figures done over a thousand years ago.
14. The Ulster Folk and Transport Museum
The Ulster Museum is easily accessible within a fifteen-minute drive from Belfast city center. This is a living museum that showcases the fascinating Ulster life more than 100 tears ago. Being here is like being sent back in a bygone era.
You get to walk around a village, explore a parkland or even get on steam locomotives. This place is an amazing glimpse at a life that we only read about in books.
Seeing them up close is a Northern Ireland experience that one shouldn't pass up.
Travel Insurance: I never leave home without travel insurance. My personal opinion is if you can afford to travel, you can afford to buy a travel insurance. All things can happen while on the road and you can never be too sure. And it's something that you'll be glad to have when you need it. For my preferred travel insurance, I use Safety Wing.
What To Wear: If you want some ideas on what to pack for Ireland, check out this packing list guide for Ireland.
Where To Stay: I personally use Booking.com for all my accommodations. Check out for their latest deals here.
Reading Resources: Check out our best reading resources here.
Hi, I'm Christine – a full-time traveler and career woman. Although I'm from the Philippines, my location independent career took me to over 40 countries for the past 8 years. I also lived in 3 continents – from the Caribbean, South East Asia to Africa. But despite living in several countries, my love for Ireland remains the same. A country that had been a part of my life since I was 14 because of my love for Irish music and bands. Ireland Travel Guides was born because of this passion and hopefully, in some little ways, this website will be able to help you on your next trip to Ireland.
The Best Places to Visit in Northern Ireland – A Local's Guide
There are many beautiful places to visit in Northern Ireland. The whole of Ireland is a beauty actually and has a lot to offer visitors.
Since I grew up in the North of Ireland, I thought it would be good to list the best places to visit in Northern Ireland.
These locations are great for any type of traveler. Whether you are a backpacker, are traveling as a couple, a family or are looking for a fun trip with friends!
If you've got limited time in Northern Ireland (1 week to 10 days), then make these spots your "must-see" destinations.
The Best Places to Visit & Things to Do in Northern Ireland
1. Discover The Antrim Coast
The Antrim coast is one of the most scenic places in Northern Ireland, and in all of Ireland if you ask me. Not only that, but it's filled with amazing spots to visit.
My favorite stops along the coast include the famous Giant's Causeway, the Carrick-A-Rede Rope Bridge, Dunluce Castle, and the Bushmills Distillery. Each of these locations offers something unique and beautiful.
The Giant's Causeway is famous for the legendary and mythical giant Finn McCool. Legend has it he built the Giant's Causeway as stepping-stones to Scotland, so as not to get his feet wet. But you'll need to visit yourself to learn more about the story and witness the 40,000 massive black basalt columns rising from the sea.
Note: The Giant's Causeway is Northern Ireland's only UNESCO World Heritage Site, which definitely makes it one of the must-visit places in Northern Ireland!
The Carrick-A-Rede Rope Bridge is picturesque and not for the faint-hearted. Not many can cross the bridge when it's super windy, so the question is, are you brave enough?
Not far from the rope bridge is the majestic Dunluce Castle which offers sweeping views of the coast as it towers above.
Lastly, the Irish are well known for their brilliant whiskey and the North is home to the Old Bushmills Distillery which is worth a visit if you're a whiskey fan. You can take a tour or simply visit the souvenir shop to buy yourself a bottle of whiskey.
It's possible to see all these locations via an organized tour from Belfast city, but I personally think the best way to explore the Antrim coast is via road trip.
Rent a car from the airport and get ready to see the stunning coast of Northern Ireland. Rates are competitive and the roads in Ireland are safe.
2. Explore The Capital City: Belfast
Belfast is the bustling capital of Northern Ireland and it's a city with charm, a unique history and so much more.
I actually think it's one of the best cities in Europe. It's fairly priced, easy to get around and there is so much to see and do.
The music scene in Belfast is thriving and you'll never fail to find live music at one of the hundreds of bars in the city.
The summer months of Belfast also bring a host of festivals to the area, including Belsonic and Féile an Phobail, amongst many others.
Titanic Quarter is home to quirky restaurants and bars, and of course, the famous Titanic museum is located there.
The Titanic was built in Belfast and the interactive museum is perfect for lovers of both the history of the ship and the actual movie. They built a replica of the famous staircase from the movie, and on a Sunday you can have afternoon tea here (it books up quickly though).
For those interested in the history of Northern Ireland, you can take organized tours around the city to see the painted murals on the walls, and the peace wall that once divided the whole country.
3. Visit The Coastal Town of Newcastle
Newcastle is a coastal town located in County Down. It's a perfect seaside escape with charm and the beautiful Mourne Mountains as its backdrop.
You can hike up the Mourne Mountains or if it's warm, you can find waterfalls and pools within the mountain areas to relax at.
The seaside itself is lined with amusements, a delicious range of restaurants, authentic sweet shops, boutique stores, and much more. There are even two outdoor swimming pools with slides (which is a rarity in Northern Ireland).
One of the best golf courses in all of Northern Ireland is located in Newcastle. And if you're not quite a pro then you can try your hand at crazy golf. You can swim in the sea (if you can brace the chill) or discover the stunning sand dunes at Murlough Beach.
Newcastle has a unique charm, and you'll probably find yourself wanting to return as soon as possible.
4. Get Lost In The Largest Permanent Hedge Maze in Europe
Just a short 15-minute drive from the coastal town of Newcastle, Castlewellan is a quaint town with traditional countryside charm.
The town is home to beautiful botanical gardens housed in a large forest, complete with stunning lakes, a wonderful castle and the Peace Maze.
The Peace Maze is one of the world's largest permanent hedge mazes. It represents the path to a peaceful future for Northern Ireland.
The maze consists of 6,000 yew trees and it's really fun to discover. Once you reach the top, you get to ring a victory bell! It's also free to enter, making it one of my top recommendations for free things to do in Northern Ireland.
Castlewellan Forest Park is a place you could relax for hours with a picnic, or even a BBQ and you can camp in the park too if you wish.
5. Scout Out Game Of Thrones Filming Locations
Thanks to the success of Game Of Thrones, Northern Ireland has firmly been put on the map for awesome GOT filming locations.
There are lots of themed tours that will take you to the top spots throughout Northern Ireland, but you can also just rent a car and discover them yourself.
These are my top 3 GOT filming locations in Northern Ireland:
1. Castle Ward: The home of Winterfell Castle
If you want to visit the famous home of the Starks of Winterfell, then take a trip to Castle Ward.
The castle itself is beautiful without Game of Thrones, but now you can take a full Winterfell tour, learn archery where Bran did and even dress up in traditional Stark costume.
2. TollyMore Forest Park: The Haunted Forest
This is actually located in Newcastle, which I mentioned earlier as one of the best places to visit in Northern Ireland.
This is where the White Walkers began their march onto the realm of men, where Ramsay Bolton hunted Theon, and where the Starks found their direwolves (including the famous Ghost!).
3. The Dark Hedges: The road to King's Landing
Although it only made an appearance a few times in the show, the Dark Hedges is probably the most photographed site in Northern Ireland related to Game Of Thrones. This is because it is very picturesque and you can see why it made the final cut.
Tip: Go super early to avoid the crowds from tour buses!
There are countless other locations around Northern Ireland (more than 25!) that were used for filming, so a car is the best way to discover them all on a Game of Thrones road trip.
Getting Around Northern Ireland
All the places to visit I've mentioned above can be seen via organized tours or bus rides.
However, I think renting a car is the best decision. It gives you far more freedom and since public transport can be a little on the slow (and delayed) side, you'll get to see much more with the time you have.
Either way, make sure not to miss these beautiful places to visit in Northern Ireland!
Whilst you wander you'll find new castles, lakes, and stunning mountain ranges with almost no one around. Northern Ireland is a truly wonderful place with lots to offer.
I'm sure you'll find yourself wanting to return as soon as possible!
Also Read:
Map of the Best Places to Visit in Northern Ireland
Like this article with the top places to visit in Northern Ireland? Pin it!
This article about the best places to visit in Northern Ireland contains affiliate links. I may receive a commission for purchases made through these links, at no additional cost to you.
Author: Cazzy Magennis
Cazzy Magennis is one half of Dream Big, Travel Far, the travel blog dedicated to couple backpackers and type 1 diabetics. She helps inspire absolutely everyone to travel the world, whether you have a chronic illness or not. They have been to over 58 countries so far, with an aim to visit every country in the world.
10 of the most beautiful places to visit in Northern Ireland
These are our top picks of the most beautiful places to visit in Northern Ireland in your lifetime.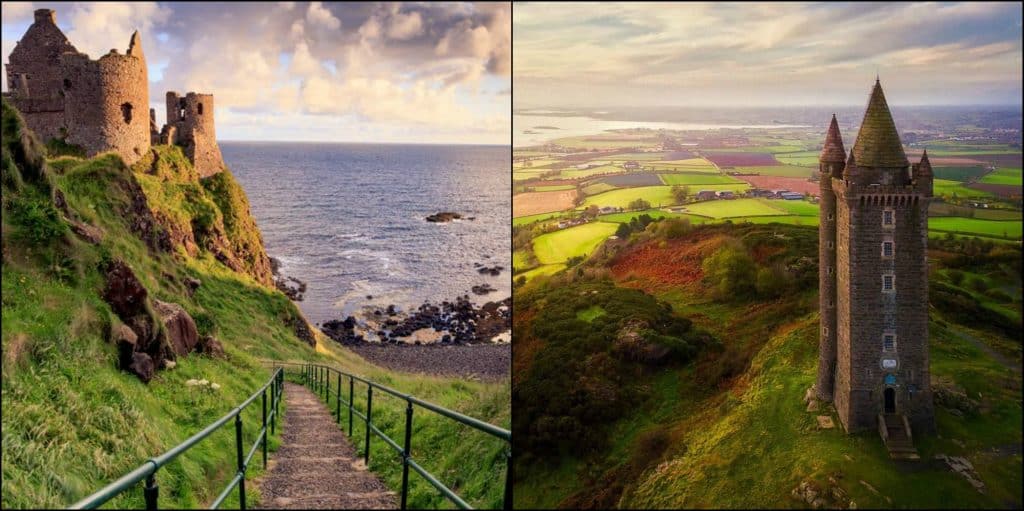 From its coastal views and bucket-list drives to its gorgeous greenery and majestic mountains, Northern Ireland is every bit as gorgeous as the Republic. If you haven't been to this part of the Emerald Isle, we recommend you put it on your bucket list ASAP.
Here are the 10 most beautiful places to visit in Northern Ireland.
10. Causeway Coastline – for a range of historic and beautiful locations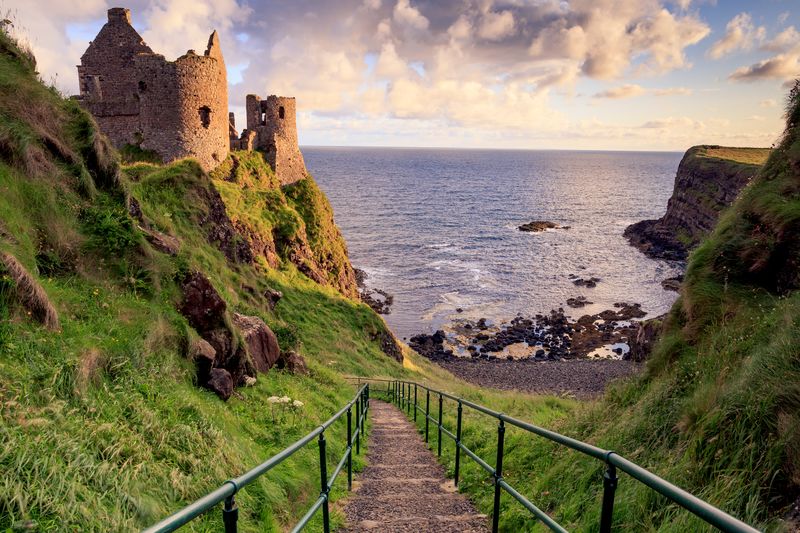 We're cheating a bit with this one as there's just so much to do and see along this route. On the coastline, you might know the Giant's Causeway most famously—40,000 basalt columns created in the aftermath of volcanic eruptions that occurred around 60 million years ago. It's a must-see.
You'll also want to check out the Carrick-a-Rede rope bridge, which is suspended about 30m above sea-level and was erected almost 350 years ago by salmon fishermen.
If historic ruins are your thing, then make sure to visit Dunluce Castle, which dates back to the 1500s and towers sublimely over the Atlantic.
9. Mussenden Temple – for a spectacular coastal view
Perched on the cliffs that overlook Downhill Strand, this historic building dates back to the 18th century and forms part of the Downhill Demesne.
Mussenden Temple offers spectacular views over the sea towards County Donegal in the west and Castlerock Beach in the east, so make sure it's on your itinerary!
8. Belfast's Titanic Quarter – to soak up architectural magnificence and maritime views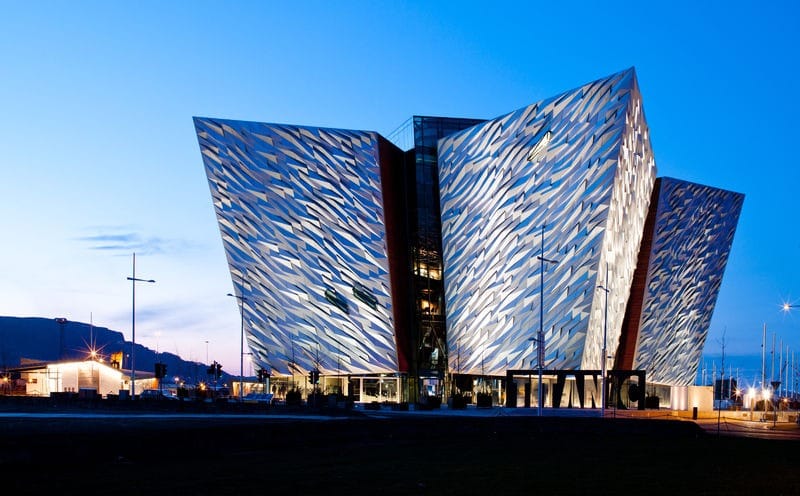 Belfast has many beautiful areas worth checking out, but none more scenic than its Titanic Quarter. The area is composed of many cultural landmarks, including the architecturally magnificent Titanic Belfast museum, filming studios, and the majestic SSE Arena.
But in addition to its spectacular buildings, the Titanic Quarter's beauty also lies in its maritime location. At night you can watch the city light up and reflect onto the water as you explore the area's cobbled streets. You can also catch the Tall Ships pulling into the marina in summer as part of the Belfast Titanic Maritime Festival.
7. Cushendun Caves – to discover one of nature's hidden gems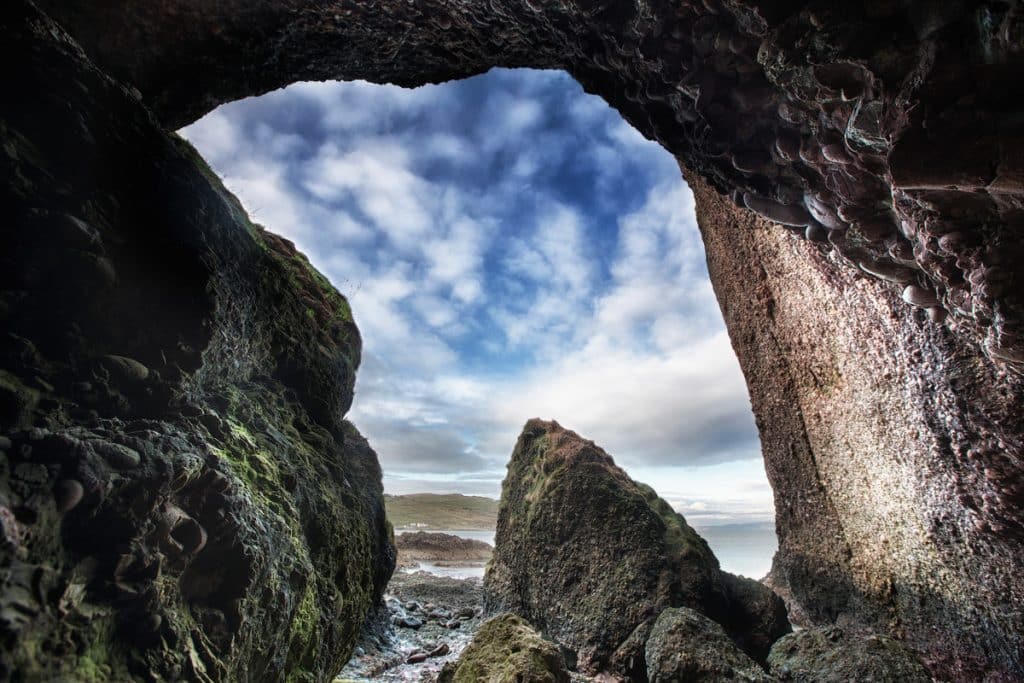 These majestic rock formations overlook the Irish sea and can be found tucked into the Antrim coastline. One of the most beautiful places to visit in Northern Ireland, they sit at the northeast of the country by the town of Cushendun – you can reach them in just 10 minutes from here.
Recently these caves have become famous for more than just their natural beauty; if you're a Game of Thrones fan, you might remember Red Priestess Melisandre giving birth to a spirit here.
6. Portstewart Strand – to enjoy a walk across stunning beaches
This is one of the most visited and spectacular beaches in Northern Ireland. It's beauty even garners its protection from Northern Ireland's National Trust in honour of its innate splendour and historical importance.
Take a walk (or drive) along its pristine sands for impressive views no matter the time of year, and discover the wildlife that has called the neighbouring dunes their home.
5. Tollymore Forest Park – to lose yourself in the quiet of the forest
Located at Bryansford, near the town of Newcastle, Tollymore is an area of outstanding natural beauty that spans an area of 630 hectares. It was Northern Ireland's first state forest park and was established back in 1955.
Here you can uncover lush, diverse greenery while you cross the Shimna River that runs softly through the shrubbery. Impressive archways, overgrown ruins, and quaint bridges also stipple the forest, some of which date back to the 18th century. This is a peaceful retreat that you could spend all day relishing.
4. Cave Hill – where you can feel on top of the world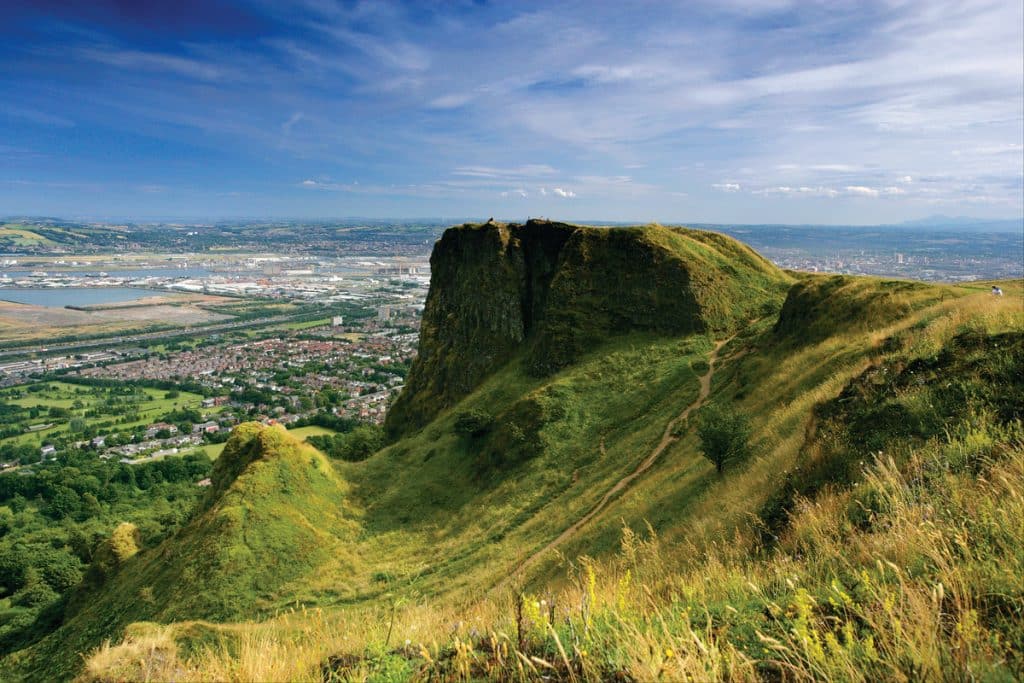 The mountain face that towers over Belfast is known for its characteristic "Napoleon's Nose," a gigantic basalt cliff that some say resembles the French emperor. The hike up the mountain is a steep one, although there are various routes you can take to reach the top and most are highly accessible.
All of Belfast can be seen from the summit—and even some of Scotland on a clear day. Enjoy a few spooky caves on your way up the mountain, and make sure to pay a visit to the ostentatious Belfast Castle and its floral grounds on your way down.
3. Silent Valley – to get off the beaten track
This massive reservoir takes you to a world where time stands still. Surrounded by mountains, the Silent Valley offers beautiful grasslands and bodies of water that create a magical sense of peace for its tens of thousands of visitors every year.
The reservoir can be found in Kilkeel, though it supplies the water for most of County Down and Belfast, making it an extremely important facility ever since it was completed in 1933—and easily one of the most beautiful places to visit in Northern Ireland.
2. Scrabo Tower – for an easily accessible yet beautiful viewpoint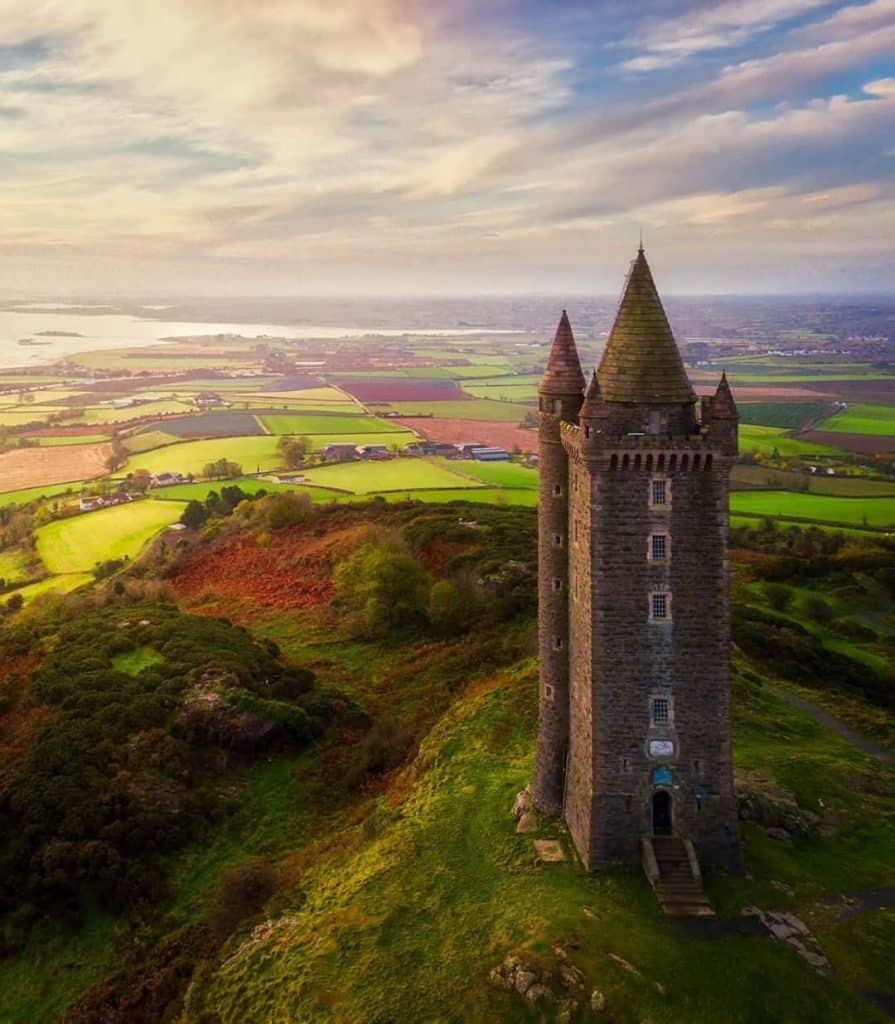 Looming 135 feet into the air atop Scrabo Hill, Scrabo Tower can be seen far and wide across Northern Ireland. It was originally constructed as a monument in the late 19th century by famous architects Charles Lanyon and his partner, William Henry Lynn.
Today, it is enjoyed for the magnificent views it offers across County Down, County Antrim, and Scotland. Scrabo is just a short drive from its neighbouring town, Newtownards, though there are many walking routes to the castle through Scrabo Country Park and Killynether Wood.
1. Strangford Lough – for incredible vistas hosted in a range of localities
Strangford Lough is situated only 30 minutes from Belfast, and it offers gorgeous views across Northern Ireland. Marvel at the lough from many different locations—from the ferry-filled shores of Strangford town, the shrubbery of Castle Espie, the tranquillity of Downpatrick's Qoile River, or many other scenic locations.
The lough is also a wonderful place to go to enjoy sailing, water sports, or fishing. Take the ferry from Strangford to Portaferry in just 90 minutes; with some luck of the Irish, you might even see some dolphins, seals, or porpoises along the way.
If these 10 incredible destinations don't quell your travel bug, then why not check out our bucket list that includes more scenic locations to visit in Northern Ireland.
Source https://irelandtravelguides.com/places-to-visit-northern-ireland/
Source https://www.spendlifetraveling.com/best-places-to-visit-in-northern-ireland/
Source https://www.irelandbeforeyoudie.com/10-of-the-most-beautiful-places-to-visit-in-northern-ireland/