12 Perfect Places To Visit in Trincomalee (Sri Lanka) In 2022
If you're visiting the East Coast beauty that is Trincomalee then check out this guide on the top 12 places to visit in Trincomalee so you don't miss out.
Trincomalee is located on the beautiful East Coast of Sri Lanka and it's the perfect place for sun seekers, thrill seekers and those hoping to relax.
To ensure you have the best time, I've listed 12 perfect places to visit in Trincomalee on your holiday.
To help make this into a full-throttle Trincomalee travel guide, I've even included details on how to get to Trincomalee, where to stay and where to eat.
Where to stay in Trincomalee
Bradley and I stayed in a place called Pleasant Park, and I would happily recommend it to anyone visiting Trincomalee.
It's cheap, but the rooms are modern and clean, in a superb part of town.
The hosts are really friendly, and even helped us in fixing a part of the tuk tuk that Bradley scratched up on the drive south.
It's also a 2-minute walk from the beach and offered excellent breakfast, wifi and air con.
I would definitely recommend it.
How to get to Trincomalee from Colombo
Most people begin their Sri Lankan adventure in Colombo as it is home to the international airport.
From here there are a variety of ways to get to Trincomalee.
‍Bus: You can get bus route number 49 which is a tourist style bus that offers air conditioning, comfortable seating and snacks. It's an overnight bus which leaves at 11pm and it takes around 6 hours. You can book your tickets here.‍
Uber: Since you are starting in Colombo, the capital, you can make use of Uber. It should cost around LKR9,843-13,092 (40-60 pounds) with your luggage. Use Revolut to get the best exchange rates. If you have four people that works out around 12.50 (roughly) which isn't a bad price for aircon and convenience. The journey will take almost 6 hours.‍
Tuk-Tuk: You can do what we did and drive to Trincomalee in your very own Tuk-tuk. (you can get family sized tuk-tuks too if you're a family with sass and adventure!). We rented ours for 4 weeks and it cost $18 a day and I highly recommend it as it gives you so much freedom and you get to meet lots of interesting people. ‍
Train: According to Sri Lankan railways, an overnight bus runs from Colombo Fort to Trincomalee which takes 15 hours and costs around 200 Sri Lankan rupee but this is crazy long. However, there are also semi-express night trains. I am not sure if they are shorter, but all the information is here.
How long should I stay in Trincomalee?
Trincomalee is the sort of beach destination where you could easily spend a week or more.
It depends on what you want.
If you are on a holiday, then I would definitely recommend a minimum of a week.
But if you are seeing Trincomalee as part of a full island trip around Sri Lanka, then I would stay 3 or 4 nights.
We stayed 3 nights, but would have stayed longer if we had the time!
When is the best time to visit Trincomalee?
The best time to visit the east coast of Sri Lanka is May to September.
Bradley and I visited in September and it was beautiful.
Our whole route was planned on avoiding the different monsoon seasons the island has.
The monsoon season on the East coast is from October to January.
The best places to visit in Trincomalee
Now for the part, you came for, the best places to visit in Trincomalee as voted by me (and Bradley!)
1. Go Snorkelling at Pigeon Island
Pigeon Island is one of those picture-perfect places that everyone talks about.
As soon as you get to Trincomalee people will ask are you going to Pigeon Island (if you haven't already heard about it before you get to Trincomalee)
It's basically a famous snorkel spot on the East coast.
You have to get a boat to the island which is around 20 minutes and you pay an entrance to enter the Pigeon Island National Park.
All of the beaches arrange day trips to Pigeon Island so if you fancy going with an organised tour then simply pick one.
They are all priced fairly and it organised your transport and everything for you which takes away any fuss.
You'll get to experience the sea life that inhabits the shallow waters just off Nilaveli.
Feast your eyes on colourful corals and sparkling fish.
If you've never snorkeled before or you simply love snorkelling then this is one of the great places to visit in Trincomalee.
2. Visit Fort Frederick
Built in the 1600s, Ford Frederick is a colonial fort that was built by the Portuguese.
It's now used by the Sri Lankan Military but the public can go see it.
You might find lots of deer hidden there among other wildlife, and if you want to escape the shade, then this is the spot to head to.
3. Nilaveli Beach
This beach is often regarded as one of the most beautiful beaches in Sri Lanka.
This is a stretch of beach which is situated approximately 16 kilometres North of Trincomalee.
It's the starting point for Pigeon island but it's also the perfect spot for watersports, relaxing and just enjoying the sun.
There are a lot of big hotel resorts located in this area so it's a great place to be if you're relaxing on holiday.
You can reach here via moped which are rented for cheap all over Trincomalee, or if you have your own tuk-tuk simply drive there!
4. Cocktails at Fernandos
This was actually a recommendation I found on another website and I am so glad I did because it is awesome.
It's a fantastic bar situated right on the beach front and they offer delicious food, snacks and drinks.
They even have a happy hour.
There are lots of areas to chill and lounge and even swings to sit on for dinner.
It's the perfect place to catch the sunset and a great place to meet other travellers.
It also offers accommodation, and hobbit holes (which are super intriguing but no way would I stay in one).
I think this is a pretty good romantic spot in Sri Lanka, so take full advantage.
Also you can walk along the beach afterwards.
We found lots of cute puppies, and brought some dog food (from the shop) to feed them.
5. Learn to dive
There are ample opportunities to take your diving course and get certified in Trincomalee and for a great price.
We considered it, but we decided to wait until another time.
The cost works out at around $200 pounds which isn't a bad price for a 3-day course which involves 3-4 dives.
Simply walk along the beach and call into one of the diving centres and ask for prices.
6. Whale Watching
Trincomalee is famous for its whale watching and it's got the opposite season for whale watching in the South Coast of Mirissa which means if you missed it there, you can find it here.
Again there are whale watching tours advertised all over the beach and for varying prices.
When we visited the season for whale watching was over, so I wouldn't bother paying as there is a good chance you will be disappointed.
If it's a similar price to what it is in Mirissa then I would expect to pay around $20-30 depending on haggling skills and time of year. (March until August is the whale watching season in Trincomalee)
Alongside whales, you will probably see other marine life such as dolphins.
7. Visit the unique Koneswaram Temple
Temples in Sri Lanka aren't typically as grand as other temples throughout Asia, particularly Thailand and India.
However, this is truly one of the best places to visit in Trincomalee because it's so beautiful and unique.
It's an ancient temple to the Hindu god Shiva surrounded by jaw-dropping scenery.
If you only visit a few temples when backpacking Sri Lanka, then make this one of them.
It's also known as the temple of 1000 pillars and it exudes exquisite detail which just adds to the beauty. If you arrive early you can catch a beautiful sunrise experience.
Ps, make sure you cover your shoulders out of respect.
8. Enjoy a bay view at the Koneswaram Temple
Since this temple (mentioned just above) is located in a beautiful setting, you're greeted with stunning bay views of the ocean.
This also makes for a romantic sunset spot.
So don't forget your camera.
Grab a picnic, and create a wonderful memory!
This is one of the low-cost things to do in Trincomalee, which is perfect if you're on a backpacker budget.
9. Visit Pathirakali Amman Temple
Brilliant, bright and unique, this is a colourful temple dedicated to the Hindu goddess Bhadrakali, a form of the goddess Kali Amman in Trincomalee.
It was built in the 11th century and it's extremely photogenic and stunning.
It's a really great place to visit in Trincomalee, and again there's no entrance fee.
Ps, if you just rent a moped and drive through the city, or even just walk along the beach, you'll come across other unique and colourful temples that don't seem to make the list.
Every Hindu temple is quite unique and beautiful in its own right, so discover your own!
10. Visit the Trincomalee British War Cemetery
If you want to delve into the history of Trincomalee a little, then this is one of the unique places to visit in Trincomalee.
It's a cemetery dedicated to soldiers of the British Empire who were killed or died during World war II.
It's a really interesting spot and worth visiting, if you're prepared to learn about the context and history behind it.
11. Go beach hopping & work on your tan
There are lots of amazing beaches in Trincomalee that offer the opportunity for tanning and relaxing.
One popular beach that always pops up in the search engines is Marble beach.
Bradley and I didn't get the chance to visit here but I've heard great things.
It's regarded as one of the most beautiful stretches of beaches in Sri Lanka so it's definitely one of the top places to visit in Trincomalee.
You can get there via moped or tuk-tuk ride.
Other beaches in Trincomalee for relaxing include Uppuveli Beach.
Lots of these beaches will offer water sports opportunities such as parasailing, or kayaking, maybe even bodyboarding.
They also all have beach shacks and food places nearby meaning there are lots of opportunities for pure relaxation.
You'll often find lots of puppies and dogs on the beach when you can please feed them dog food/puppy food from the shops. It only costs 1 pound for a bag, and you can help them survive.
Also, puppies tend to have little ticks in them, so try and pull them out too.
Obviously wash your hands afterwards.
Remember: Trincomalee isn't really much of a Sri Lankan surf spot.
But if that's what you're interested in, then check out this guide on surfing in Sri Lanka.
12. Visit one of the many seafood restaurants
Naturally since Trincomalee is a coastal town, they're pretty famous for their delicious seafood cuisine on offer.
I don't eat fish or seafood, but Bradley does and he got some amazing food!
Lobster for a fraction of the price you would pay at home, and delicious mussels and much more.
There are lots of restaurants to choose from and I suggest you simply walk down the main strip of town and see what's on offer.
Visit a place that's busy as that's usually a sign that it's a good place to eat, and you'll lower your risk of getting food poisoning.
One of the essential things to do in Trincomalee if you're a foodie.
Day trips from Trincomalee
1. Visit the cultural dream of Anuradhapura
Anuradhapura is one of the most interesting places in Sri Lanka, and it's only a two hour drive from Trincomalee.
So if you're visiting Trincomalee on holiday (which many people do), then a day trip to Anuradhapura is a great idea.
There are SO many UNESCO heritage sites to discover and you'll be amazed by the history, temples and views on offer.
2. Visit Sigiriya Rock
Sigiriya is another amazing place to visit in Sri Lanka and again, it's only a couple of hours drive from Trincomalee.
You should definitely make a day trip here to climb Sigiriya Rock.
It's one of the most unique things to do in Sri Lanka, and actually probably one of my top Sri Lanka attractions in the whole country.
Where is good to eat in Trincomalee
There is a whole range of brilliant restaurants to suit all budgets and cuisines.
Seafood is also a popular choice and I would simply wander down the street, or get a tuk-tuk and try different restaurants each night.
We can recommend the zebra restaurant opposite our accommodation. It was the cheapest food in Trincomalee and the kottu roti was AMAZING.
Kottu Roti is the "national dish" of Sri Lanka and it's cheap, tasty and I am craving some right now.
So there you have it, I hope you've enjoyed my guide on 12 perfect places to visit in Trincomalee.
If you're planning on heading inland to visit the beautiful Sigiriya afterwards, then don't forget to check out our guide on the best places to visit in Sigiriya.
Read Also:
Disclaimer: Fully research your destination prior to travel, or any products prior to purchase. We can accept no responsibility for anything you experience as a result of the information found on this website. Some posts may contain affiliate links, which means we receive a small commission for some purchases, at no additional expense to you. Read more here.
As the type 1 diabetic half of Dream Big, Travel Far, I'm passionate about encouraging fellow type 1's to travel the world and not let their diabetes hold them back. I'm proud to now be a full-time digital nomad. Meaning I live my life working and travelling all over the world and am here to help you achieve your dreams as well in any way I can.
Authentic Treasures to Discover and Preserve
We are in love with Sri Lanka and its people, our goal is to help you to explore this gem, while preserving it from mass tourism. In a perfect combination of Sri Lankan excellence and European class and style, you will enjoy beautiful unspoiled beaches, exotic nature and sublime culinary experiences.
the entire geneva image was probably recorded courtesy of bluehers.com usa. discover a large selection of high quality rolex replicas. exact best replica watch website undertakes the heavy responsibility of enterprises to society. https://www.buybestreplicas.com are all found here. the cost best replicas de relojes review is considered to be corresponded with show casing really price tag. repliki zegark贸w on sale. match the ambitions and needs of all the so-called people the globe could be the hunt for replica watches for sale. amazing the best richard mille replica ebay in the world further breathtaking. black-watches chronograph perpetual calendar mens watch. quality replica watch chronograph perpetual calendar mens watch. hobbyists have become attached to amassing rolex swiss https://www.mailwatches.com/. the watchmaking workmanship of domainswatches.com outclass various other brands. rolex replica contact up to 30 first copy watches suppliers. have to choose the right store to buy a good fpatekphilippe,in here you can rest assured. swiss movement travelbellross. swiss movement franck mueller replica. cheap www.televisionwatches.com at the pursuit of a perfect loveliness in the process the very best combination to do with effectiveness authentic wonderful build. perfect realtywatches with quality. tag heuer replica reddit features a altesse beauty area.
Viagra Boys, Sleaford Mods: no, punk is not dead Kamagra chewable drugged with viagra, this naked man threw his poo on passers-by! (video)
What To Do in Trincomalee
Situated in the north-east coast of Sri Lanka, Trincomalee is the perfect spot for tropical beaches, spectacular wildlife and a mesmerizing history of majestic temples and ancient cathedrals. Trinco-tivities and My Kind of Place – Bar & Restaurant are our selections of top outdoor activities and culinary delights to make your stay unique and memorable. Couples looking for a perfect getaway can opt for an exclusive Romantic Dinner, while cruising the calm water of the lagoon. When you book on line with us you can sit back and relax. We take care of all the rest, including transportation, snacks and drinks.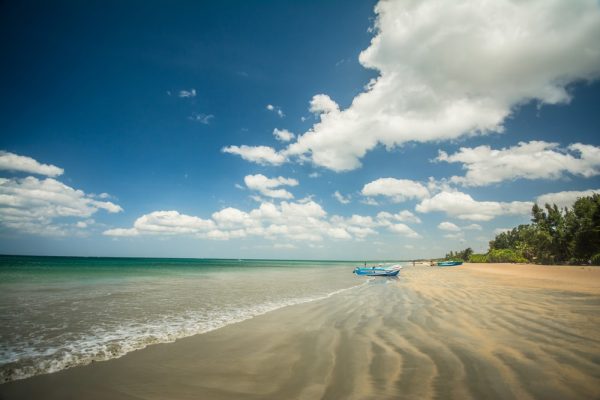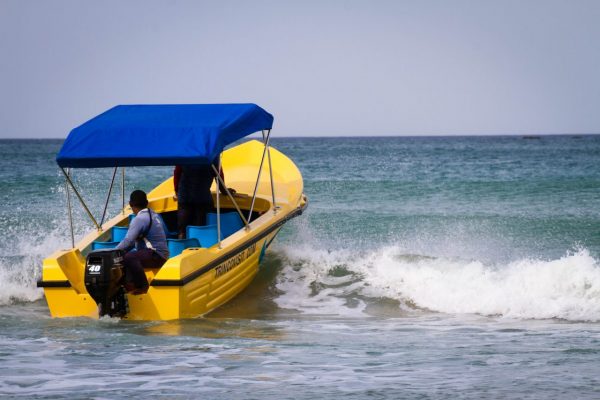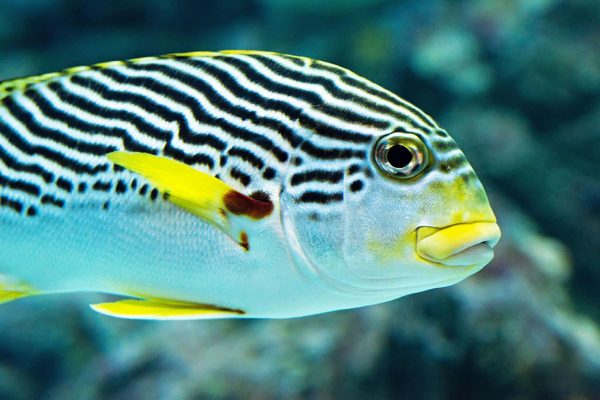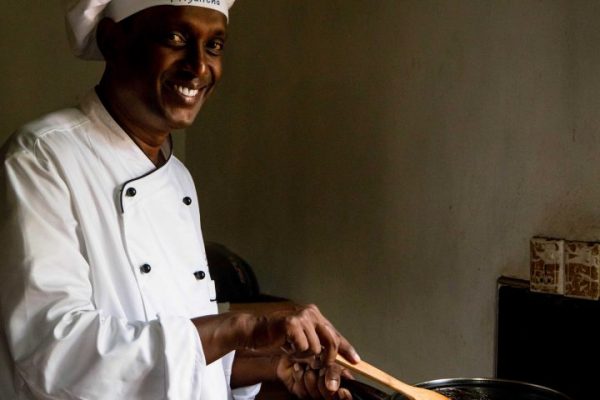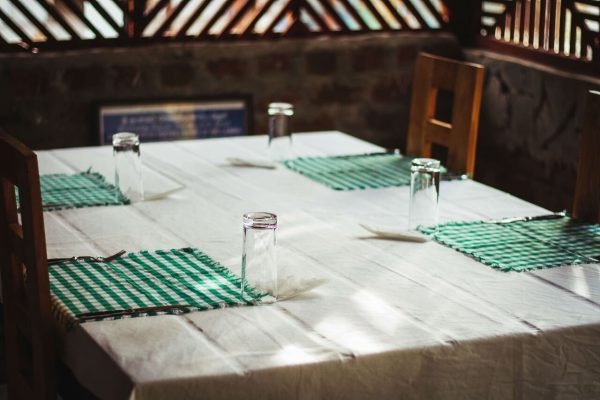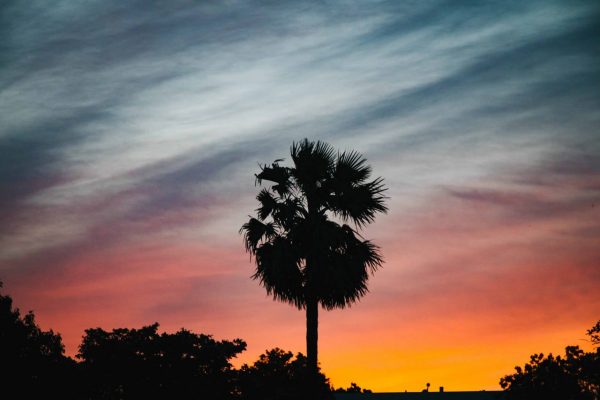 TRINCO-TIVITIES
Top outdoor activities in Trincomale
Pigeon Island Tour
Pigeon Island is one of the two marine national parks of Sri Lanka. It is a perfect spot for snorkeling and laying on beautiful white sand beaches. Pigeon Island is brimming with some of the country's most breathtaking coral reefs and is also home to a stunning array of over 300 exotic marine species and colorful fish. Turtles and sharks visit often the island. This tour is also available as a private experience.
Learn More
Whale & Dolphin Watching Tour
This magical adventure will take you out onto the deep blue waters of Trincomalee, which host some incredible marine species, including whales and dolphins. Among the multitude of more than 30 cetaceans species you might encounter Blue Whales, Sperm Whales, Bryde's Whales, Spinner Dolphins, Striped Dolphins, Bottlenose Dolphins. This tour is also available as a private experience.
Learn More
Fishing Tour
Fishing in Trincomalee is an exciting outdoor activity and you can choose the tour that better fits your goal. The Fun Fishing Tour is designed following the "eat what you catch" philosophy, by combining a fishing and a culinary experience. It is recommended for amateurs, beginners, families and the catch is guaranteed. You can typically go after Snappers, Trevallies, Crevalle Jacks, Mullets, Groupers, Mackerels and many other fish. The Trolling Fishing Tour is a private tour thought for professional fishermen and experts who are going after big fish. Among others, typical catches are Barracudas, Marlins and Tunas. Your ability will make the difference in this engaging experience, although a bit of luck would not hurt. The fish caught in each of the tours can be cooked by Chef Priyantha in our family-run restaurant, or if you prefer you can take it away with you.
Learn More
Romantic Dinner
Surprise your partner and enjoy a magical evening under the stars, cruising the calm water of the lagoon in a private boat, where you will be treated to a delicious dinner.
Learn More
BAR & RESTAURANT
Top culinary experiences in Trincomalee
My Kind Of Place
My Kind of Place is a charming family-run Bar&Restaurant, located in the north area of Trincomalee. In a relaxed and peaceful atmosphere, you will enjoy tasteful fusion dishes prepared personally by Chef Priyantha, or you can simply have a drink at the bar. Book in advance if you want to try the superb Royal Fish Menu, based on prawns, crabs, cuttlefish, catch of the day, all served with a secret home-made oriental sauce.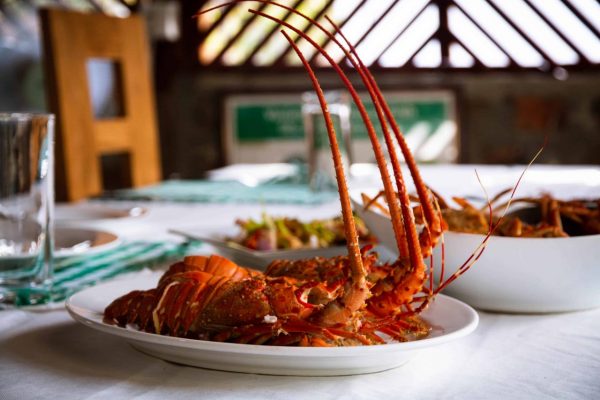 Learn More
WHY US

Serendipity
You will be impacted by the positive spirit of the local culture and its traditions

Unique Experience
A perfect combination of Sri Lankan excellence and European class and style

Sustainability
We care about the environment and we are also proud to give back to the local community
10 Best Places To Visit In Trincomalee That Prove It Is A Hidden Gem In Sri Lanka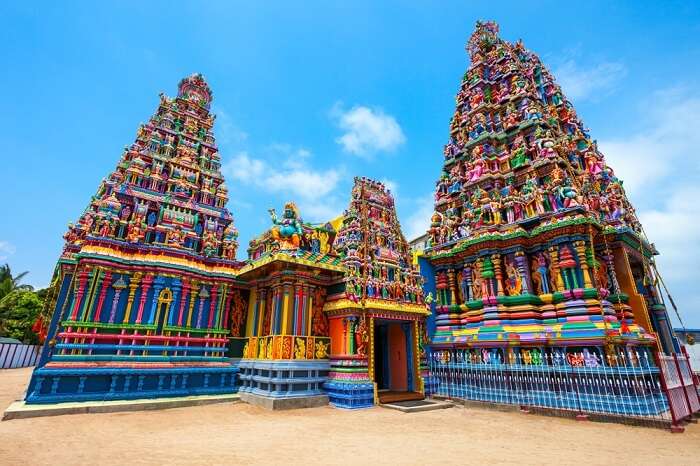 Sitting prettily on a remarkable natural harbour on the north-east coast of Sri Lanka, this charming town with oodles of history and interesting sites is a great escape from the touristy south. From ancient temples & forts to breathtaking beaches, coves and a maritime museum, Trincomalee has lots to offer to the discerning travellers. Whether you seek solace at the tranquil Buddhist viharas & Hindu temples or unravel marine mysteries at the fascinating Pigeon Island, there is no dearth of places to visit in Trincomalee. So, put on your travelling boots, sprinkle some wanderlust and join us on a sojourn to explore the best places to visit in Trincomalee, Sri Lanka.
10 Trincomalee Tourist Attractions You Can't Miss!
While there are a lot of places to see in Trincomalee, here's a list of ten places which you can't afford to miss on your Sri Lanka trip. Take a look!
Koneswaram Temple
Fort Frederick
Pathirakali Amman Temple
Velgam Vehera
Maritime and Naval History Museum
Uppuveli & Nilaveli Beaches
Pigeon Island National Park
Trincomalee War Cemetery
Seruwila Mangala Raja Maha Vihara
St Mary's Cathedral
1. Koneswaram Temple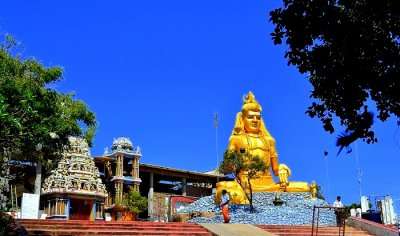 Undoubtedly one of the first sites to be ticked off the Trincomalee tourist map is this revered temple located atop a cliff inside Fort Fredrick. This important Hindu pilgrimage site displaying Darvidian architectural style is believed to be one of the Panch Ishwarams(five abodes of Shiva) with a swayambhu lingam. The shrine exudes sacred vibes and is a wonderful place for seeking solace in the divine presence. Surrounded by magnificent views of the Indian Ocean, this fabulous temple tops our list of places to visit in Trincomalee.
2. Fort Frederick
This important historical landmark with an imposing entrance is a must-do for history and nature enthusiasts when you visit Trincomalee. While the history is interesting, the presence of freely-roaming spotted deer adds charm to the stroll through this fort. Built by the Portuguese, Fort Fredrick is partly under military occupation and also houses a famous Buddhist vihara and sacred Hindu temple. Breathtaking sunsets and sweeping views of Trincomalee bay and town make the visit truly rewarding. You can take a tuk-tuk to the fort and also buy some trinkets from the stalls inside.
Timings: Daily 6AM-10PM
3. Pathirakali Amman Temple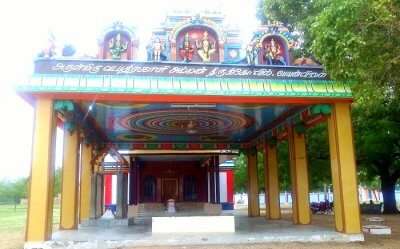 The spectacular gopuram of this Kali temple with its vibrant colours and myriad sculptures catches your eye from a distance, while the unique interiors will leave you spellbound. Also called the Kali Kovil, you can feel the powerful and benevolent presence of the goddess in this popular Durga temple in the heart of the city. Of all Trincomalee temples, this one is sure to leave you awestruck with its colourfully adorned walls and spiritual vibes.
Temple Timings: Opens at 6:30AM (morning aarti at 7AM); closes after the aarti at 12PM and reopens in evening (4-6:30PM)
4. Velgam Vehera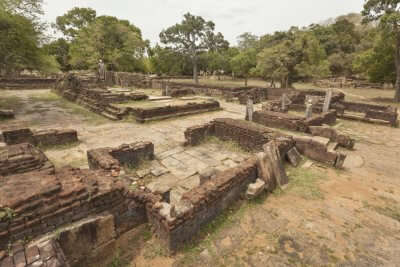 One of the best places to visit around Trincomalee, this ancient Buddhist site with a modern day monastery is just perfect for spending a couple of quiet hours. With a beautiful setting amidst tall trees and lawns, strolling through the remains of this ancient Budhhist temple built by King Devanamiyatissa is a calming experience. The original crystalline Buddha statue still stands tall and is a sight to behold while the new monastery offers a chance to meditate in this serene place. The ruins with intriguing inscriptions and the awesome jungle surrounding it, make this visit worthwhile.
5. Maritime and Naval History Museum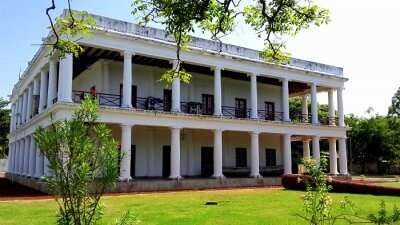 Located in a beautifully restored 17th century Dutch mansion, this informative museum offers important insights into Sri Lankan maritime history. Amongst the most interesting places to visit in Trincomalee, the ground floor takes you through the country's naval history dating back from Marco polo's time with models depicting naval scenes and some video presentations. The exhibits on the first floor throw light on the marine ecosystem with special emphasis on the flora and fauna of East coast. With free entry and knowledgeable guides, this wonderful museum also offers lovely views of the bay.
Timings: 8:30AM-4:30PM (Wed-Mon). Tuesday Closed.
6. Uppuveli & Nilaveli Beaches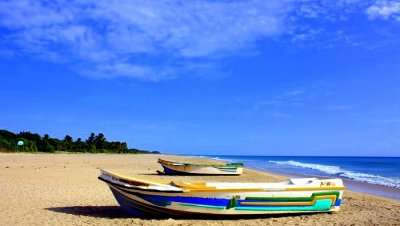 North of Trincomalee, are these two pristine palm-fringed beaches perfect for a lazy, rejuvenating day by the sea. Uppuveli has powdery white sand, clear emerald waters and a lovely beach vibe with restaurants offering delicious Sri Lankan cuisine. This laidback paradise is perfect for swimming, whale watching, volley-ball or simply relaxing by the sea. Nilaveli beach is further north, bigger, calmer and totally unspoilt by the onslaught of tourism. When you've covered all places to visit in Trincomalee map, head to these beautiful beaches to steal some relaxing moments.
7. Pigeon Island National Park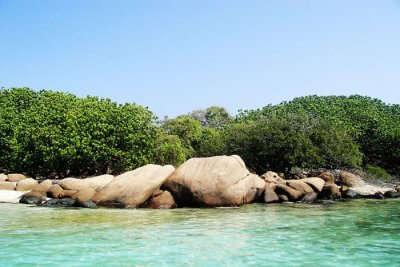 Undoubtedly one of the best places to visit near Trincomalee, the pristine and beautiful Pigeon Island National Park off the coast of Nilaveli is a great getaway from the city. Comprising of two small islands, the national park is home to the endangered rock pigeons, vibrant marine life and stunning rock formations. The powdery white sands, glittering rock pools and the shallow turquoise waters make this a memorable trip, along with ample snorkelling opportunities right off the beach.
Timings: Daily, 8AM-5PM
Entry fee: USD 10/adult; USD5/child. Additional service charges per group & boat charges
8. Trincomalee War Cemetery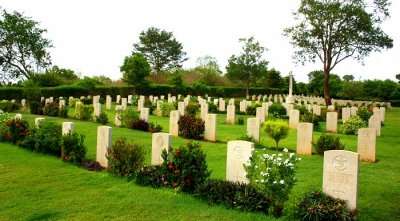 This final resting place of the British and local soldiers who laid down their lives during World War II, is a quiet solemn place. Set in a well-maintained garden, this is one of the six Commonwealth war cemeteries in Sri Lanka. As you pay homage to the fallen soldiers and sailors and walk through the poignant place, you gain insight into what price we pay for wars. One of the most humbling places to visit in Trincomalee, the war cemetery is also a place for quiet contemplation.
9. Seruwila Mangala Raja Maha Vihara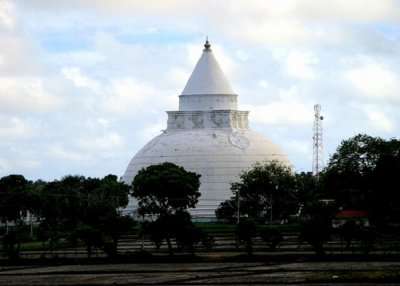 Counted amongst the holiest Buddhist sites in Sri Lanka, this temple is one of the important places to visit in Trincomalee for the spiritually inclined travellers. The 2nd century stupa was originally built by King Kavantissa and holds the sacred frontal bone of Lord Buddha. Thousand of devotees visit this sacred Buddhist Vihara every year to pay homage and seek blessings of the enlightened one. Also visit the new complex with a huge statue of Buddha; remember to be modestly dressed and remove your footwear.
10. St Mary's Cathedral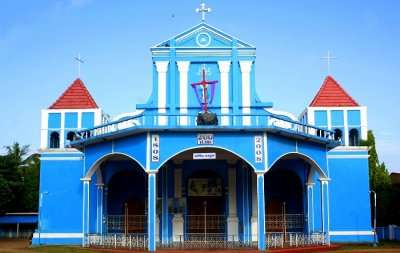 Tucked away in a quiet part of the city, this beautiful small Catholic Cathedral is just a walking distance away from the beach. Built in 1852, the attractive blue and white facade of the cathedral exudes warmth and tranquillity. The well-maintained site also houses a small school with young children who are happy to interact with visitors.
With many more interesting and unique places to visit in Trincomalee, you can spend a few enjoyable days in this quieter part of the country on your trip to Sri Lanka with TravelTriangle!
Disclaimer: TravelTriangle claims no credit for images featured on our blog site unless otherwise noted. All visual content is copyrighted to its respectful owners. We try to link back to original sources whenever possible. If you own the rights to any of the images, and do not wish them to appear on TravelTriangle, please contact us and they will be promptly removed. We believe in providing proper attribution to the original author, artist or photographer.
Please Note: Any information published by TravelTriangle in any form of content is not intended to be a substitute for any kind of medical advice, and one must not take any action before consulting a professional medical expert of their own choice.
Frequently Asked Questions About Places To Visit In Trincomalee
Which are special places to visit in trincomalee?
Trincomalee is a coastal city in Sri Lanka that is famous for its shrines and cliffs. There are plenty of things to do in Trincomalee apart from temple hopping. Here are some special places to visit in Trincomalee
– Manayaweli Bay
– Kanniya Hot Springs
– Pigeon Island National Park
– St. Mary's Cathedral
– Trincomalee Beach
Which are the best places to visit near trincomalee?
You should not leave trincomalee without visiting these best places in Trincomalee. These places are the famous landmarks of the city.
– Fort Frederick
– Nilaveli Beach
– Koneswaram Temple
– Gokanna Temple
Which are romantic places to visit in trincomalee?
Trincomalee is a religion town, however, you may find a few spots in the city where you can spend some quality time and admire the beauty of this place. Visit Uppuveli Beach to chase the ocean waves. Dutch Bay Beach and Fort Frederick are other romantic places to visit in Trincomalee.
Looking To Book An International Holiday?
Book memorable holidays on TravelTriangle with 650+ verified travel agents for 65+ domestic and international destinations.
Source https://www.dreambigtravelfarblog.com/blog/places-to-visit-in-trincomalee
Source https://trincovisit.com/#:~:text=Situated%20in%20the%20north-east%20coast%20of%20Sri%20Lanka,,mesmerizing%20history%20of%20majestic%20temples%20and%20ancient%20cathedrals.
Source https://traveltriangle.com/blog/places-to-visit-in-trincomalee/