12 Most Dangerous Places in the World
You know not to plan a vacation for North Korea or Iraq, but there are still plenty of desirable locations where the traveling can be tricky—or downright deadly. Read through our list to keep your family safe.
Francky38/Shutterstock
India
The radical disparity in wealth and class may explain some of the risk of scams and theft in this country. But according to John Gobbels, vice president and chief operating officer for Medjet (an international emergency service), it's medical safety that actually makes India so dangerous. He explains that the U.S. State Department gives the country Level 2 travel advisory status. (Level 1 means you should exercise normal precautions; Level 4 is "do not go.") India gets the "exercise increased caution" status mostly due to air pollution, typhoid, and food and waterborne infections. It also hosts the rare but life-threatening Nipah virus. If the Taj Mahal is a must-see for you, Gobbels recommends a visit with your physician before you go. In addition to getting vaccinated, you may want to take antimalarial medications and consider travel insurance. Check out these vaccination recommendations before you travel.
Pierre Leclerc/Shutterstock
Hawaii
Considering this destination is a prime hot spot for honeymooners, it might be surprising to see the Big Island of Hawaii as a dangerous place to visit. The eruption of a volcano has put Kilauea in a state of emergency, with toxic gas, fissures, lava flows, and earthquakes all a risk. You'll likely see special airline deals crop up, but think twice before making this flight. Even if you find yourself at a dangerous destination, these funny travel cartoons will provide some levity!
Anton_Ivanov/Shutterstock
Acapulco
This beach resort town on Mexico's Pacific coast isn't exactly the white-sand party destination it once was. With a Level 4 travel advisory, Gobbels explains, it's in the same category as places like Iran, Syria, and North Korea. Why so dangerous? It's deemed as the murder capital of the country, with dozens of gangs operating in the open. Plenty of Mexico is still safe, though—here are the popular Mexico destinations where you can have a wonderful vacation.
Tal Terry/Shutterstock
Israel and the Middle East
Give the recent violence and unrest surrounding the U.S. embassy's move to Jerusalem, the area can be a risky destination. Even though the opening ceremony for the embassy seemed like a celebratory time, 50 miles away in Gaza, violent protests erupted. Considered among the holiest places in the world, plenty of people still travel here, but the State Department warns you to be alert and prepared. If you do decide to go, Gobbels suggests enrolling with Smart Traveler, which allows U.S. embassies and consulates to contact you and provide aid in case of a violent incident.
Diego Grandi/Shutterstock
Brazil
When worldatlas.com ranked the 50 most dangerous cities in the world, 17 of them were in Brazil. If you go, it's important to always be aware of your surroundings and diligent with your safety, warns Gobbels. "Crime is rampant in the cities, and you need to be especially careful if you travel anywhere outside the main tourist areas." Your health could also be in danger: If you're heading to the beach—even the famed sands of Ipanema—remember water pollution is a definite concern. One study found that just three teaspoons of the water could expose swimmers to a viral or bacterial infection. The sand can also hide infectious bugs, Gobbels explains, and that makes it risky for babies or toddlers. Check out the "forbidden island" in Brazil—it's one of the 10 places on the planet that no one can visit.
Paulo Henrique Vilella/Shutterstock
Malaysian Borneo
This island destination in Southeast Asia's Malay Archipelago offers pristine beaches, a rich rainforest, and amazing wildlife from leopards to orangutans. The views may be beautiful, but the political climate makes it risky. The election season in early May prompted threats of kidnapping foreigners; spots on the island known for diving are among the most dangerous. Here are 11 things you can do to stay safe while traveling solo.
aaabbbccc/Shutterstock
Madagascar
Compared to other African countries, the crime rate in Madagascar is considerably lower. That being said, political turmoil in this area has resulted in higher unemployment rates, which triggers robberies and muggings. This is especially true in crowded areas, like airports and street markets. There is also a growing trend of violent highway robberies, including car theft, for those traveling on RN7, RN27, RN10, and RN1B. Because of this, you should always move quickly and not remain idle or leave your car alone. It's also important to note there was a 2017 plague outbreak in Madagascar that killed 2,700 people, with another predicted for September through April. Here are some more common tourist destinations that can be very dangerous if you're not careful.
Prin Adulyatham/Shutterstock
Cairo, Egypt
According to a recent report from the Thomson Reuters Foundation, Cairo is considered the most dangerous city for women in the world. Even though the political tensions are easing in this area, according to Gobbels, sexual violence and cultural expectations make it extremely problematic, for both locals and visitors. Though plenty of women's rights organizations are pushing for security on the streets, it is taking time to be implemented. If you traveling there anyway, go with a trusted tour operator. Gobbels also suggests knowing the emergency number—122—and learning how to say 'stop' and 'help' in the native language. A whistle isn't a bad idea either.
PhotoRoman/Shutterstock
Philippines
While much of the Philippines is safe, it's best to avoid the southern part of the country—specifically the beach areas, according to Gobbels, mostly due to the increased number of kidnappings. (The U.S. State Department has issued a Level 2 travel advisory.) On one of the largest islands—Mindanao, mainly in the Zamboanga and Sulu Archipelago areas—you might come in contact with the ASG, an ISIS-affiliated terrorist group known for its kidnap-for-ransom operations. If you venture to the capital city of Manila, pickpocketing and sometimes violent crime are on the rise. Gobbels adds that it's better to walk than drive if you explore these areas, since accidents are common in the country and emergency response services are limited. He suggests spending extra on hotels in safer areas: "Yes, you might try to score the best resort deal, but the more expensive hotels usually have better security as well, so in this case, go for the nicer properties," he notes.
Diego Grandi/Shutterstock
Guatemala City, Guatemala
Currently, this Central American country just south of Mexico gets a Level 3 travel advisory from the U.S. State Department. Political tensions, high poverty, drug trafficking, the risk of carjacking, and armed robbery are just a few of the reasons to steer clear. Violent crime—including sexual assault and murder—are also common, thanks in part to the numerous gangs in cities and along the borders. If you do decide to go, make sure to invest in a hotel that not only has a doorman but a dedicated professional security staff. When you explore, always go with a security member from the Guatemalan Tourism Institute. It's also best to avoid walking or driving at night, using public ATMs, and displaying any signs of wealth, such as wearing watches or jewelry.
Mary_Photo/Shutterstock
Russia
While plenty of people dream of setting their sights on the colorful castles of St. Petersburg, the U.S. State Department advises giving the entire country a hard pass. While not all areas are risky, rumors of planned terrorist attacks and the fact that police officers may target American citizens for mistreatment or extortion have earned Russia a Level 3—reconsider your plans. If you do go, to stay safe you should steer clear of demonstrations, keep yourself updated on the local news, and remain alert in any area where westerners travel. By the way, do you know why you shouldn't smile at strangers in Russia? Here are 12 things you should never do in different countries around the world.
Yemen
The U.S. State Department is clear about travel to this Middle East Nation: "No part of Yemen is safe from violence." Because terrorist groups continuously plot and execute attacks, tourist locations, buses or trains, shopping malls and other public areas are threatened with bombs and armed conflict. This has been the case for years, considering the U.S. Embassy left its base in February of 2015, meaning there is no American protection on the ground. Next, check out these places that you might think are dangerous but are actually safer than you think.
Lindsay Aurora Tigar is an experienced digital editor and blogger in NYC. Her blog, Confessions of a Love Addict, has a large following around the world, thousands of subscribers and hundreds of thousands of unique visitors a year. A book project based on her blog is under development and represented by theJames Fitzgerald Agency.The New York Post named her New York City's most eligible single in January 2014. She was also selected as one of New York's most desirable singles by the lifestyle dating website, Rachel & Chris, and has partnered with several popular dating blogs to create viral content. She is part of the HerCampus Blogger Network and spoke at their summer conference in New York on "How to Be a Powerhouse Blogger." She's a social media and digital media guru with big followings on Twitter, Facebook and Pinterest.She freelances for several sites, including Shape.com, eHarmony.com,AskMen.com, Engagement 101 and more. She's also the resident dater forWomen'sHealthMag.com, writing weekly about her dating adventures in her 'Dater Diary' column.
The 22 Most Dangerous Tourist Destinations in the World

The world is full of fascinating places that attract tourists in their droves. There is a lot of variety in these destinations, from tropical paradises to mountainous peaks, and they attract people ranging from sunseekers to thrill-seekers.
However, as incredible as some locations can be, they can also be very dangerous. The danger can be from different sources, from natural hazards to high crime levels.
While some of these locations aren't the worst places to visit, there are underlying reasons why you should proceed with care. Here's a look at some of the most dangerous tourist destinations on the planet.
Top 22 Most Dangerous Vacation Spots on Earth
Death Valley, California
Main danger: car accidents
Death Valley is the hottest place on the planet; temperatures at Furnace Creek have reached 134 °F. The extreme temperatures have taken the lives of many people who've been careless enough to stray away from the roads. If the heat wasn't enough, rattlesnakes are another hazard.
Regardless, Death Valley is still a popular tourist attraction, partly because of how dangerous it is. If you do find yourself in Death Valley, make sure you stick to the roads and take plenty of water with you to avoid dehydration and heatstroke.
The Danakil Desert, Ethiopia
Main danger: heat exhaustion
The Danakil Desert, located on the border between Ethiopia and Eritrea is also dangerous because of the sheer heat. Although it is not quite as hot as Death Valley, the Danakil Desert will still reach around 131 °F.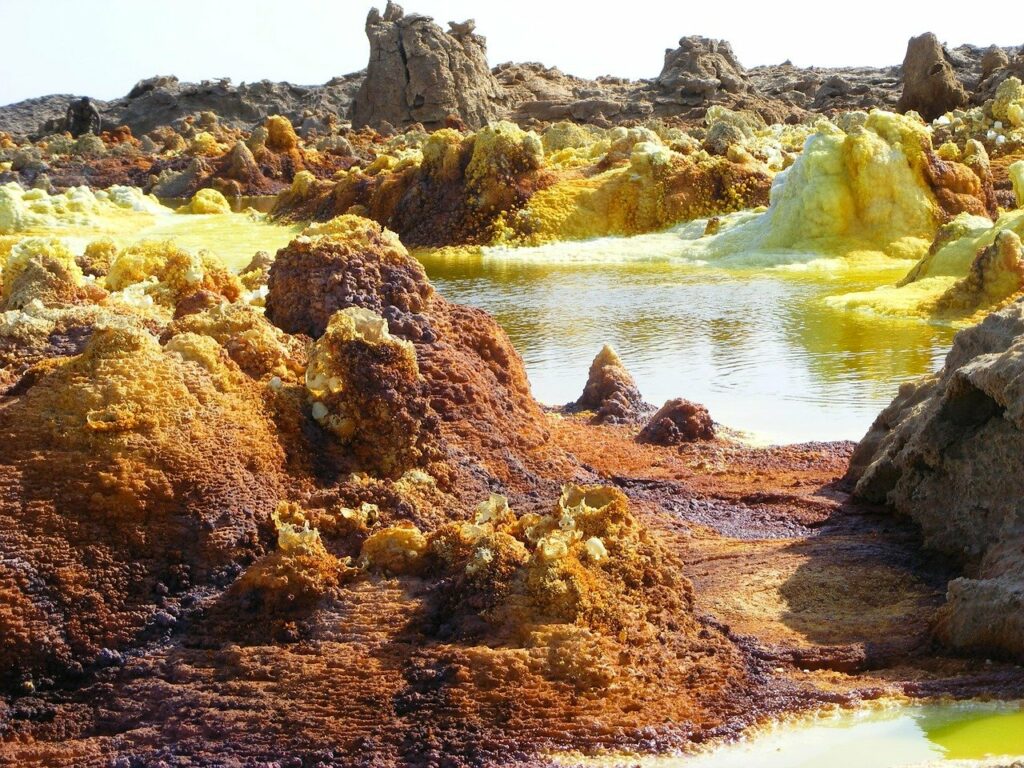 The high temperatures are partly because of the geothermal activity in the region, which are also responsible for lakes of acid and poisonous gases. The desert is a popular tourist destination, but visitors are recommended to stick with guides at all times.
Mount Everest, Nepal
Main danger: hypoxia
Mount Everest tends to attract an extreme variety of tourists. That is, those who want to climb to the top of the world's tallest peak. Every year around 1,200 intrepid explorers will set off from the foot of the mountain. Unfortunately, only around half make it to the top, and some will die trying.
As you scale the mountain, the conditions become increasingly severe. Low oxygen levels, freezing temperatures, and fatal falls are just a few of the things people here must be careful of. It's estimated that more than 200 bodies still remain on the mountain, frozen where they perished.
Acapulco, Mexico
Main danger: criminal activity
Acapulco, Mexico, is a city that attracts sun-seekers in their droves, mostly from elsewhere in Mexico, but the city also receives some international visitors. Visitors to this famous beach resort get to make the most of stunning beaches with clear blue waters.
Acapulco used to be a major destination for tourists from the United States, but this is no longer the case. Since its heyday, the city has seen an explosion in crime, including homicide, causing overseas visitors to choose other destinations instead. If you want to visit the city, it's wise to be very careful during your stay.
Kingston, Jamaica
Main danger: criminal activity
Jamaica is a tropical paradise and home to the legendary Bob Marley. The country is also steeped in history, having been under Spanish and British colonial rule, and is the birthplace of the Rastafarian religion.
People from all over the world flock to Jamaica's pristine beaches and soak up the vibrant yet laid back culture. However, as is the case with many tropical paradises, things are not so paradisical below the surface. Poverty and crime rates are high, especially in the country's capital, Kingston. Visitors here are advised not to stray away from the safety of the resorts.
Rio de Janeiro, Brazil
Main danger: criminal activity
Rio de Janeiro is one of the world's premier tourist attractions. The wonderful beaches and stunning backdrop make for a vacation that you will not forget. As if the natural beauty wasn't enough, there's also the lively culture that makes the city irresistible for so many people.
However, Brazil is a developing country that has high unemployment rates. People from all over the country flock to cities like Rio in the hope of finding work, and many are not successful. The result is high rates of crime, and visitors are advised to be very careful.
Cliffs of Moher, Ireland
Main danger: falling off cliffs
Ireland's natural beauty, rich history, and warm welcome help make the country a popular tourist destination. Modern cities like Dublin are rich in culture and arts, with plenty to do for visitors. However, many people come for the country's rustic beauty rather than its rural attractions.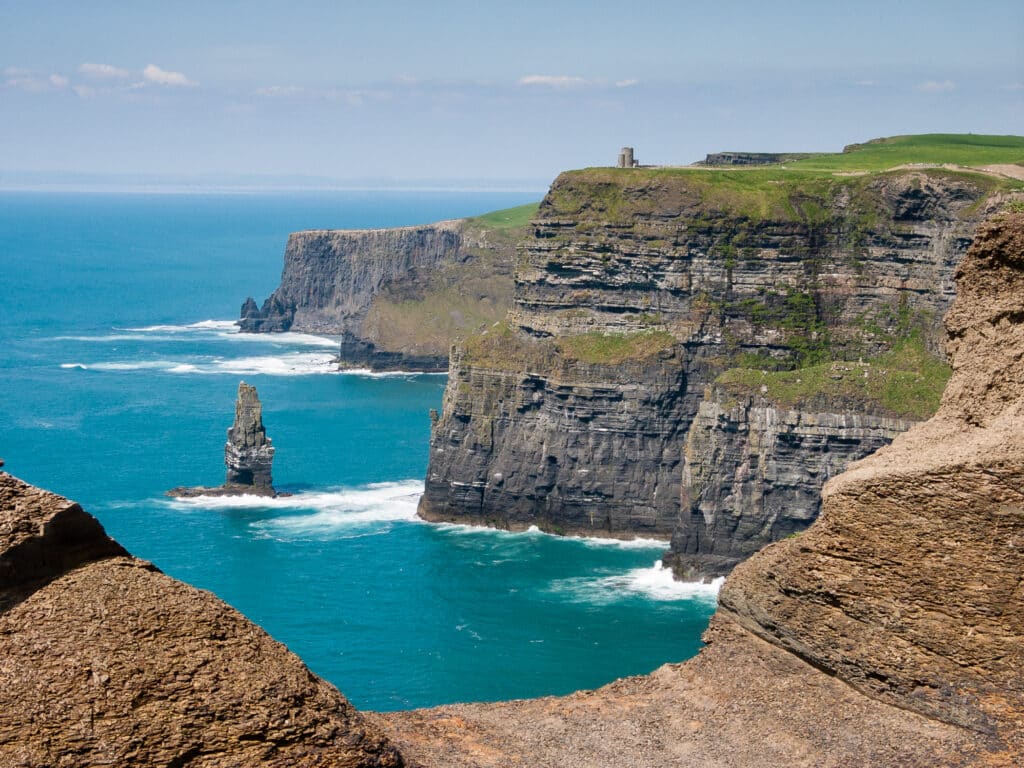 One such attraction is the stunning cliffs of Moher, located on the island's rugged west coast. The sights are spectacular, with views of the coastline and over the Atlantic ocean. However, as beautiful as the sheer drops are, they are also very dangerous. Many people have fallen to their death after getting too close to the edge to get a better look.
Mount Washington, USA
Main danger: hypothermia
Many more adventurous tourists are attracted to Mount Washington in British Columbia, USA. The mountain has ski resorts, while it also attracts hikers and climbers who want to get closer to nature and take in the stunning views.
While mountain exploring is typically risky, Mount Washington has a particular hazard that people need to be careful about: high winds. The winds here can reach as high as 203 mph, enough to blow people away to their deaths. Visitors also need to be careful of the temperatures, reaching -40 °F.
For good reason, Mount Washington is reputed to be the world's most deadly little mountain. It's the highest peak in the northeastern United States and is prone to dynamic weather fluctuations year round.
Although the mountain is just a little over 6000 feet elevation, it receives severe temperature changes and strong winds that exacerbate the dips.
The majority of accidents on Mount Washington include hypothermia episodes and visibility problems.
Half Dome, Yosemite National Park, California
Main danger: falling off cliffs
It doesn't get better than California's Yosemite National Park for people who like the outdoors. Vast woodlands, stunning waterfalls, and scenic mountains make up just a few of the reasons to come here. Unfortunately, as beautiful as mother nature can be, she can also be very, very dangerous.
Although bear attacks are rare, it's the mountains that are more likely to lead to untimely deaths. The Half Dome peak is one of the most dangerous of all. People have fallen to their death trying to hike to the top, while climbers are also at increased risk of lightning strikes.
New Smyrna Beach, Florida
Main danger: shark attacks
Florida's New Smyrna Beach is a surfer's paradise. The perfect waves attract surfers from all over the world, helped by Florida's warm climate. Unfortunately, however, danger is lurking just beneath the waves. The waters off New Smyrna Beach are teeming with sharks.
Florida is known as the world's shark attack capital, and New Smyrna Beach is one of the most dangerous Florida locations of all. It's also well known that sharks and surfers tend not to make a good combination. It's not that the shark thinks people are on the menu, but they mistake surfers for their usual prey: seals. Regardless of the reason behind an attack, the results are unpleasant and potentially life-threatening.
Bangkok, Thailand
Main danger: criminal activity
Thailand is home to many of the world's most incredible tropical beaches, attracting millions of tourists each year. However, beaches are not the only attraction; the country offers legendary nightlife, a famously warm welcome, rich history, and shopping galore.
Beaches aside, one of Thailand's many attractions is its famous capital city: Bangkok. The city has so much to offer to people from all walks of life, whether you're looking to see the sights, go shopping, or just party. However, crime is rife in the city, with commonplace scams and robberies against tourists. A corrupt and disinterested police force does not help the situation.
Pripyat, Ukraine
Main danger: decaying structures and potential radiation
Pripyat used to be a normal Russian Town (now Ukrainian). There wasn't much to attract visitors, and the town and surrounding areas were little known. However, that would all change in 1986 when an accident took place that shocked the world.
In 1986, a nuclear meltdown occurred at the nearby Chernobyl nuclear power plant. Such was the high levels of radiation that inhabitants of the time had no choice but to leave, and it's been unoccupied since. Despite the radiation levels still being dangerous, many people are drawn to the city to get a glimpse of the past.
Hawaii National Park, Hawaii
Main danger: poisonous gases
In addition to beaches that many people dream about visiting, Hawaii is also known for its active volcano activity. The small group of islands sits directly over a fault line, making it one of the most active volcanic regions on the planet. The activity makes for a fascinating site for tourists, while it also presents plenty of danger.
Not only is lava extremely hot, which presents obvious dangers, but poisonous gases and ash fill the air in some areas. The volcanoes and surrounding areas have taken the lives of unwitting tourists and other people who didn't take sufficient care.
Bikini Atoll, The Marshall Islands
Main danger: high radiation levels
Bikini Atoll is one of the most stunningly beautiful locations on the planet. Pristine beaches and clear blue waters appear irresistible and would otherwise attract visitors in their droves to get a taste of paradise. Except, Bikini Atoll is not quite as paradisiacal as it might first seem.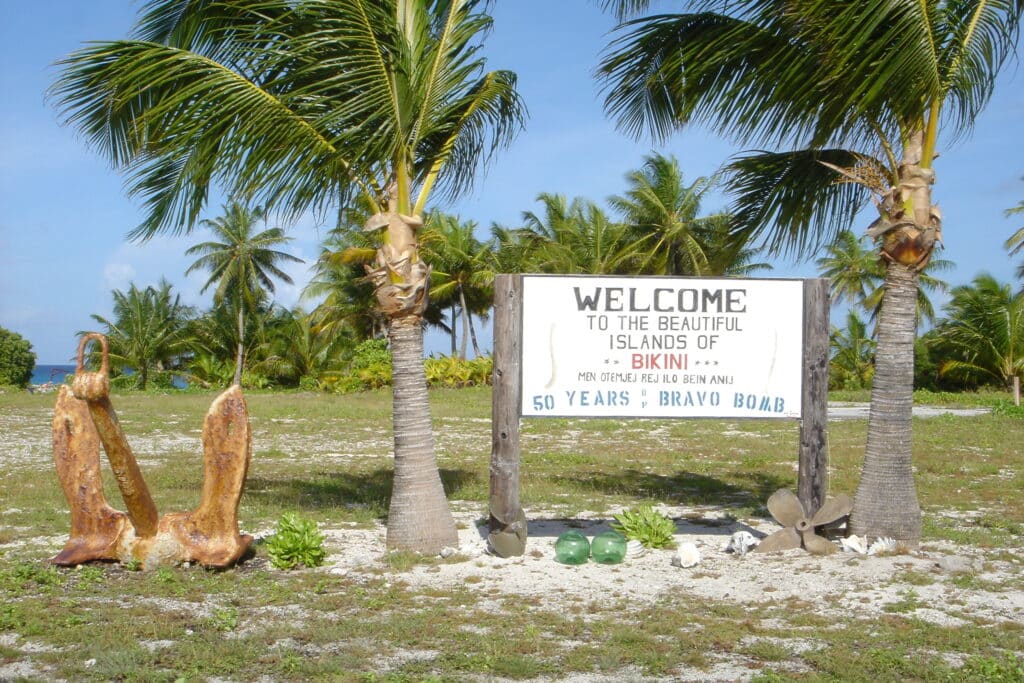 Bikini Atoll has been the location of numerous explosive nuclear tests, which devastated wildlife in the area. Not only that, but the tests mean that even 60 years later, the site has dangerously high levels of radiation. However, people are still attracted to the Atoll, partly because of the recovering reefs.
Snake Island, Brazil
Main danger: venomous creatures
If you were to step foot on snake island, just off the coast of Brazil, you would be in one of the world's most dangerous locations. You can probably guess the reason why going by the island's name. Yes, the island has lots of snakes, deadly snakes at that.
The island is home to thousands of golden lancehead vipers, one of the most venomous snake species on the planet. The island is so dangerous that the Brazilian have closed it to the public, with few people allowed to set foot there.
Oymyakon, Russia
Main danger: extreme cold
One of the coldest inhabited places on earth is this little village in Siberia. Due to the weather extremes, this is one of the most deadly locations on earth. The lowest temperature ever recorded was below –60 degrees Celsius.
Darvaza Gas Crater, Turkmenistan
Main danger: poisonous gases
The crater is a natural gas field that has been burning since 1971 and is referred to as the "Gates of Hell."
Massive heat, boiling muck, and gases are released from the football-sized hole. Additionally, the crater's access road is a rather difficult one. Even a minor error might be deadly.
La Oroya, Peru
Main danger: lead levels
This Peruvian city is well-known for being among the most deadly locations on earth due to its extreme pollution.
Arsenic, cadmium, and lead are among the many contaminants present in La Oroya, a mining town. These contaminants are present at far greater levels than the WHO deems safe.
The blood lead levels of the city's population have been discovered to be frighteningly high, and many are reportedly suffering from respiratory problems.
Fraser Island, Australia
Main danger: venomous creatures
Despite the fact that Australia is home to many stunning beaches, you should absolutely stay away from this one. On Fraser Island, one of the deadliest beaches may be found.
Wild Dingo canines that are hostile and poisonous spiders live on the island. Not only that, but the seas close to the island are home to deadly marine species, such as sharks and poisonous jellyfish.
If you do decide to stop there, use great care and avoid the dogs.
Naica Crystal Cave, Mexico
Main danger: lava flow
The largest crystals in the world, mostly formed of gypsum, are found in the caverns. If you could avoid it, this is not the location you need to be going to. It's not one of the worst places to visit from a beauty standpoint, but it definitely ranks up there from a safety standpoint.
Due to the lava flowing under the surface, the cave is quite warm. In addition, the humidity is quite high, which might harm the lungs.
You are not permitted to enter the cave, yet a few individuals have managed to do so.
Norilsk, Russia
Main danger: toxic air
Norilsk's metallurgical complex is the reason it is one of the world's most polluted cities.
Nickel smelting has caused the city to be quite filthy. As a consequence, the whole city is covered in smog and acid rain.
Since there are so many heavy metals in the city, even the soil may now be mined for metals.
Vanuatu, Pacific Ocean
Main danger: natural catastrophes
Natural catastrophes that affect the nation include strong cyclones, volcanic eruptions, and earthquakes.
The lives of the island's inhabitants are in very high danger due to the island's vulnerability to natural calamities.
How to Stay Safe in Dangerous Tourist Destinations
Keeping yourself and loved ones safe under any circumstances is important, and you need all the best tools at your disposal to make this process easier.
At Armormax we have tons of heavy-duty products to make vehicles safer and more secure. We also have products that are effective safeguards for individuals, like our B6 bulletproof backpack inserts.
Wherever your travels take you, stay as safe as possible with the most protective equipment available.
Visit These Most Dangerous Places In The World That Are Not For The Faint-Hearted In 2022!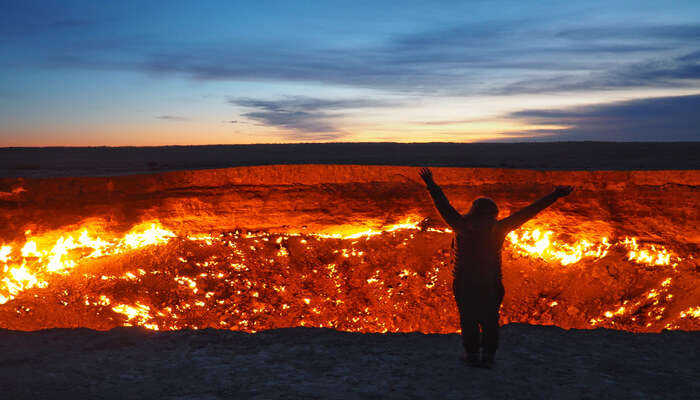 While there are plenty of places in the world that would easily pass as the reflection of paradise, there are others where one is not even advised to tread owing to unknown dangers that lurk in every corner. Here, we have talked about exactly those places that one must NOT visit if they're looking for the ideal holiday destination which is also safe rather than just being pretty. For all the people who are in the mood of having a world tour, then it is advisable to avoid certain places that are proven as the most dangerous places in the world to visit. We have listed some of the most dangerous ones among them right here. If you are ready for some serious adventure, these places are meant for you.
10 Most Dangerous Places In The World
If you weren't aware of all these most dangerous places to visit in the world and had them in your bucket list all this time, you're in for a (nasty) surprise! Scroll down and take in the horror!
Death Road Road – Extremely Dangerous Road
Snake Island – The Deadliest Place On Earth
Lake Natron – The Most Inhospitable Areas On Earth
Oymyakon – Experiences An Extreme Climatic Condition
Death Valley – Most Extreme Place On Earth
Skeleton Coast – Harsh Climate
Danakil Desert – A Volcanically Active Area
Gates Of Hell – Door To Hell
North Sentinel Island – Forbidden, Dangerous And Mysterious Place
Madidi National Park – A Jungle Paradise
1. Death Road Road – Extremely Dangerous Road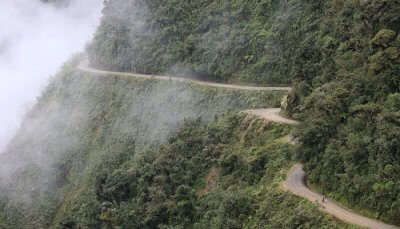 North Yungas Road is known as the "Death Road" for all the right reasons that you can guess. Driving up or down this 43-mile (69-kilometer) switchback is extremely dangerous because of fog, landslides, waterfalls and cliffs falling 2,000 feet (610 meters) in each turn. Until 1994, almost 300 drivers were killed every year, justifying its nickname and putting it in the list of the most dangerous places to visit in the world.
The road extends far enough to connect the Amazon rainforest to the capital city, surrounded by mountainous terrain. This means that merchants were not unusual to cram into trucks and buses trying to sell their wood and crops in the area. The hairpin turns, however, were not wide enough for each vehicle — further leading many trucks to go down with people and their livelihoods.
2. Snake Island – The Deadliest Place On Earth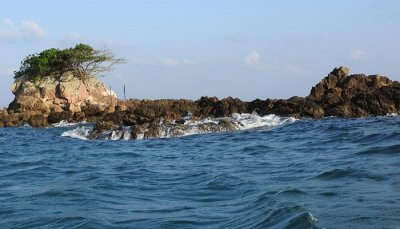 There is an island about 25 miles off Brazil's coast where no local would ever dare to walk. There are rumors that the last fisherman who strayed too close to his shores was found drifting in his boat days later, lifeless in a blood pool. The mysterious island is known as Ilha da Queimada Grande, and setting foot there is reportedly so dangerous that the Brazilian government has made it illegal for anyone to visit. The island's threat comes in the form of the golden lancehead snakes – a pit viper species and one of the world's deadliest serpents. The is certainly the most dangerous place on earth.
3. Lake Natron – The Most Inhospitable Areas On Earth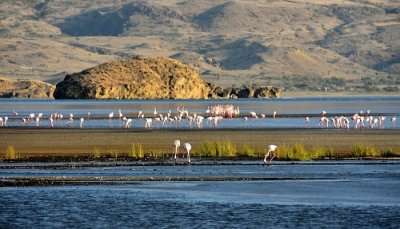 Let's not allow the ring of salt marshes along the edge of Lake Natron fool us. This lake is better known as one of the most inhospitable areas on Earth. North Tanzania's Lake Natron looks and acts a lot like a lake of fire. The lake's high levels of Natron (sodium carbonate decahydrate) make its waters corrosive to human skin and eyes, sometimes reaching a ph level of over 12.
The lake also contains red-colored bacteria, resulting in its unique pink-red hues. Even if most species cannot handle the 120-degree lake water, cyanobacteria have made Natron their home and turned the lake its trademark reds and oranges. Surprisingly, 2.5 million Lesser Flamingos call Lake Natron their home, considering that it is one of their only breeding grounds, further making the protection of the lake a priority for the climate. It is among the 10 most dangerous places in the world.
4. Oymyakon – Experiences An Extreme Climatic Condition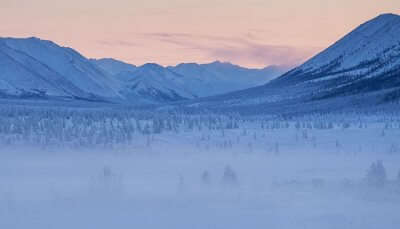 Oymyakon is a small village located in the Oymyakonsky district in Russia. This place is considered to be one of the most dangerous places because of its extreme climatic condition. The severe temperature makes it impossible for life to sustain in this region. The temperature drops to as low as -40 degrees Celsius (-90 degree Fahrenheit), making it impossible for tourists or travelers to visit the place safely as not many can survive this temperature.
Apart from the heat, people do not visit this place as no vegetables are available and nothing can be grown, so the lack of food is another major issue. Only about 500 people have managed to settle down in this place and survive the bitter cold.
5. Death Valley – Most Extreme Place On Earth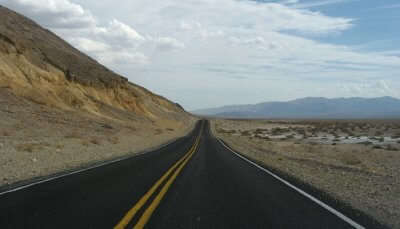 Death Valley is a desert valley on the California and Nevada border with extreme heat. It is known as one of the hottest places across the world. There are only a few deserts in the Middle East and Africa, approaching peak temperatures during the summer which can give competition to the Death Valley. The hottest place on Earth had its hottest month record in July 2018. The average temperature, including overnight lows, was 108.1°F. For four days in a row, the daily highs hit a temperature of 127°F, it's the highest recorded temperature.
A band of settlers lost here in the winters around 1849-1850 gave Death Valley its forbidden name. While only one person died here, as far as we know, they all thought this valley would be their cemetery. They were saved by two of their young men who had learned to be scouts, William Lewis Manly and John Rogers. As the men climbed over the Panamint Mountains from the valley, one of the men turned and looked back, saying, "goodbye, Death Valley" earning its place in the top dangerous places in the world.
Planning your holiday but confused about where to go? These travel stories help you find your best trip ever!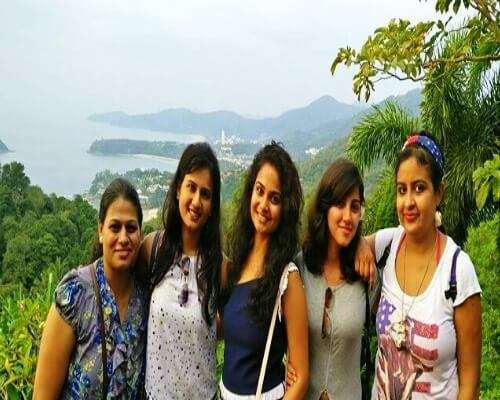 Ramya Narrates The Story Of 6 Girls On An Extraordinary Trip To Thailand
Bangkok. Phi Phi. Krabi. Why should guys have all the fun?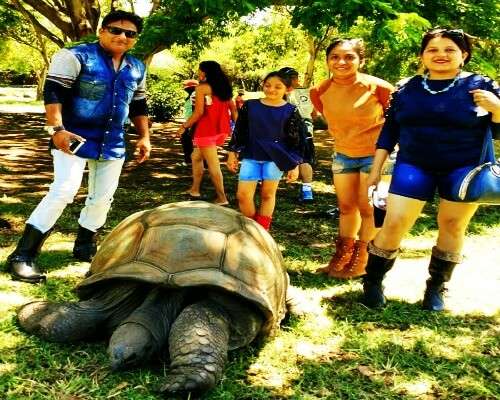 Sandeep Illustrates On The Best Activities For A Family Trip To Mauritius
Water sports. Cocktail parties. And unlimited fun at Casela.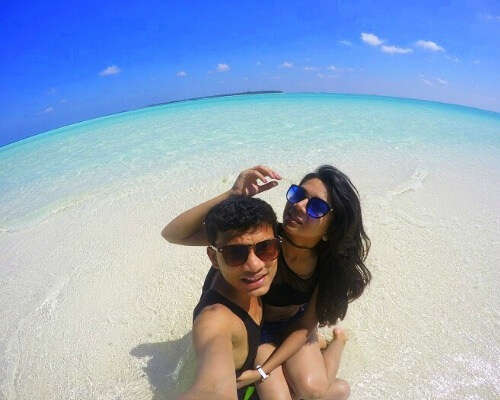 Nisarg Can't Stop Praising His Honeymoon Trip To Maldives
There was snorkeling, sightseeing, luxury, comfort, & much more!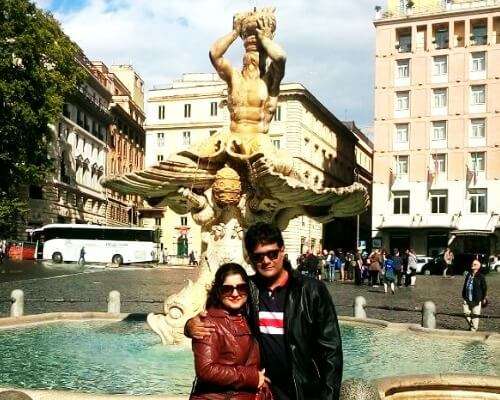 Sabyacsachi's Romantic Trip Proves Europe To Be The Mother Of All Vacations
For Art, Culture, Luxury, & more.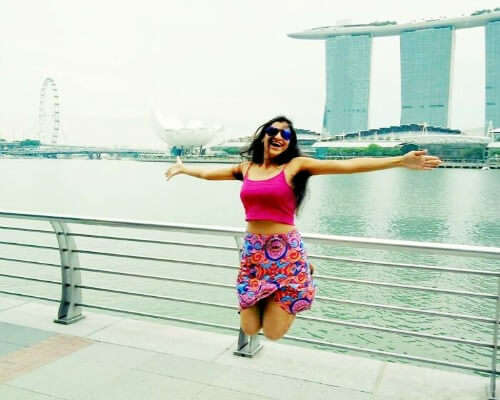 Srishti Talks Of Her Amazing Trip To Singapore With Her Mother & Niece
A fun-filled destination for ages indeed!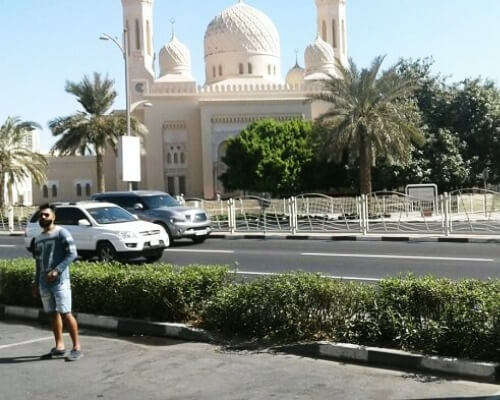 67-Year Old Sridhar Tells How He Beat The Odds & Took A Solo Trip To Dubai
Desert safari. Burj Khalifa. Welcoming locals. Tell me more!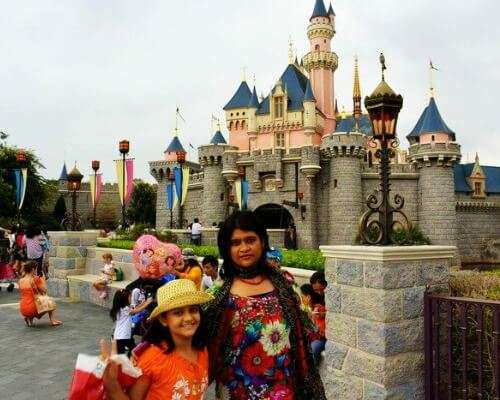 Not Adventure Lovers? Saurabh's Family Trip Proves Hong Kong To Still Be Full Of Fun
Your kids will love Disney Land & Ocean Park!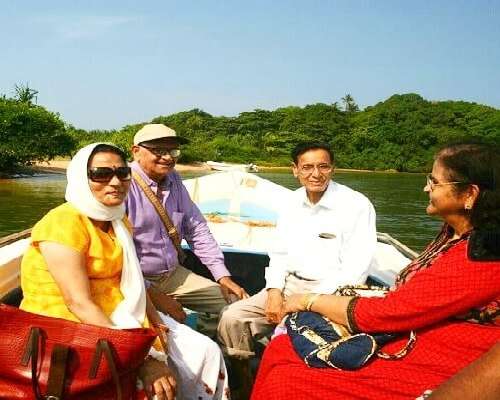 Ravi's Tale Of A Sri Lanka Family Tour Is All You Need To Know About Ramayana Tour
For the love of Ramayana & Travel!
See more at TRAVELTRIANGLE.COM
6. Skeleton Coast – Harsh Climate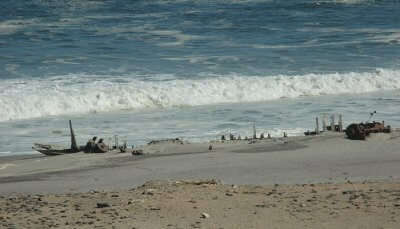 Skeleton Coast is spread across the south of Angola to the north of Namibia. It stretches from the Kunene River (south) to the Swakop River. The skeleton coast ranks in the list of "the deadliest places on earth" because of it's harsh climate, and it offers almost zero chance of survival. The weather, hot winds, and lack of food, and water makes it difficult for travelers to explore this silent place.
Apart from harsh climatic conditions, the area is filled with bones of numerous animals (bones of whales, elephants, turtles, seals, etc.), giving a sour appearance to the place. Apart from natural conditions, human threats (gang violence and robbery) make it unfit for tourists to explore the place. Undoubtedly, it is among the most dangerous places on Earth.
7. Danakil Desert – A Volcanically Active Area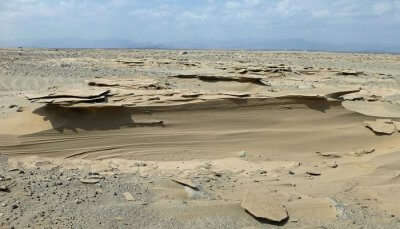 One of the most uninhabited environments in the World is the Danakil Desert in East Africa. With temperatures that regularly exceed 50°C (122°F), volcanoes and geysers that spew toxic gas, the Danakil Desert is not an easily accessible location for travel enthusiasts. Your physical health can take a massive hit even if you stay there for a short period of time. This is amongst the weirdest places across the world.
The most adverse effects occur due to the presence of high concentration of poisoning vapors of sulfur in the region. This region is a volcanically active area and on top of that, to increase the risk, the air temperature in the desert rarely falls below 50 degrees Celsius. Thereby making the Danakil desert one of the most dangerous areas in the world.
8. Gates Of Hell – Door To Hell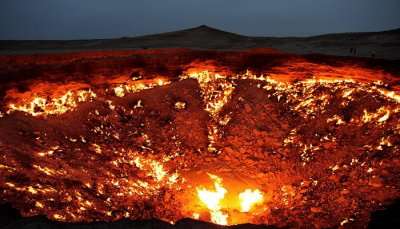 The Turkmenistan Darvaza Gas Crater is known as the "Gates of Hell." It is a natural gas field within an underground cave; Geologists set it on fire to prevent methane gas from spreading, and it has been burning since 1971. It is located in the middle of the Karakum Desert, about 260 kilometers north of Turkmenistan's capital, near the village of Derweze, Ashgabat.
The gas reserve that has been discovered here is one of the World's most extensive natural gasses. Locals gave the name "Door to hell" to the area, referring to the explosion, boiling mud, and orange flames in the large crater, 70 meters (230 ft) in diameter. The hot spots spread across an area 60 meters (200ft) long and roughly 20 meters (66 ft) deep. It is among the top 10 dangerous places in the world.
9. North Sentinel Island – Forbidden, Dangerous And Mysterious Place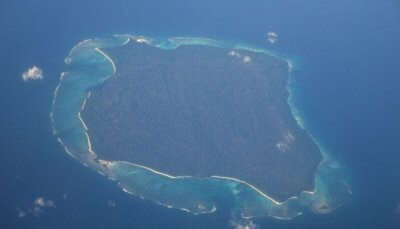 North Sentinel island is situated in the Andaman Islands and is considered one of the most dangerous places in the world for tourists to visit. The native people of this place have been living in their traditional way and have denied all possible ways to connect with the outer world. The tribal people living on this island are not used to outside people and if tourists step foot on their island, they see them as a threat and indulge in acts of violence.
This is amongst the strangest islands on the earth and attracts globetrotters with its tales. Another reason why people are asked not to visit the place because of the safety of the tribal community. They have absolutely no immunity and tourists can carry some disease-causing germs and may spread it to the whole community.
10. Madidi National Park – A Jungle Paradise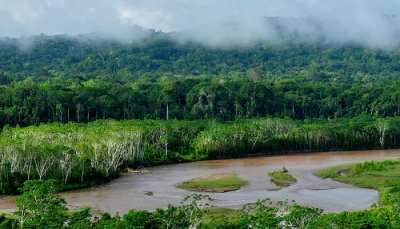 Madidi National Park is situated along the Amazon river in Bolivia and has an area of around 19,000 square kilometers. The national park, which is a dense forest, is filled with all kinds of flora and fauna, and some of these plant species are dangerous and not edible. The forest is filled with predators owing which tourists are advised against visiting the park on their own. The forest is one of the largest protected areas of the world because it houses highly dangerous animals, birds, and plants and bags a place in the list of most dangerous places to visit on earth.
Our earth is home to many wild and dangerous places sitting right alongside the famous tourist destinations where we have always wanted to take a trip. We hope this list of the most dangerous places in the world helps you craft your bucket list better. Don't forget to share this with all your travel buddies as well!
Source https://www.rd.com/list/dangerous-places-world/
Source https://www.armormax.com/blog/most-dangerous-tourist-destinations/
Source https://traveltriangle.com/blog/most-dangerous-places-in-the-world/