12 Cheapest Cities in the USA to Visit in 2022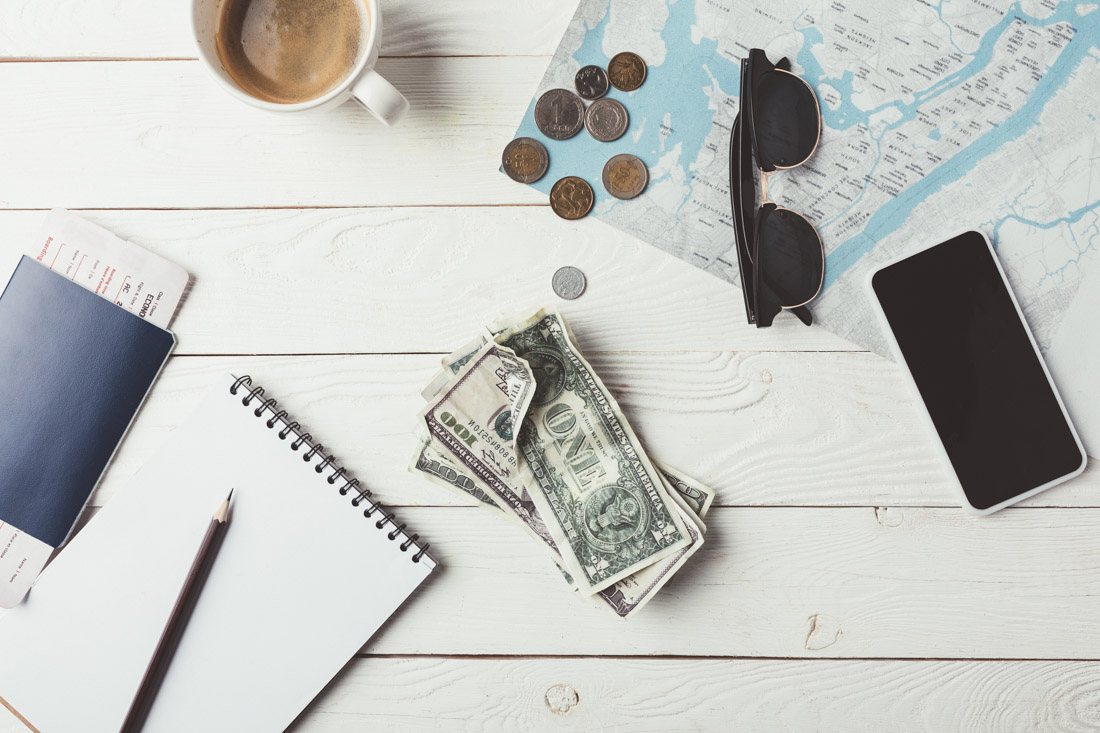 This article has links to products and services we love, which we may make commission from.
Looking for the cheapest cities in the USA for your next vacation? Budget travel in the US is definitely possible, but it requires some research ahead of your visit. Since the US is so massive, you'll likely want to stick to a particular region to avoid flying between destinations. Road trips in the US are very popular, of course, but renting a car can definitely add up!
The cheapest places to visit in USA are often cities, simply due to the diversity of options available.
When you visit small towns, your common travel expenses might be slightly lower, but you'll have fewer options for accommodation and activities, so you might spend more than necessary.
Also, keep in mind the travel costs to get there. Flights to larger cities are often cheaper, as well as being more readily available and likely direct.
Here are some of the cheap places to travel in the US that you should definitely add to your bucket list. We've started with the most affordable and have included the price of high-season accommodation and free/cheap things to do in each city. Let us know in the comments if we've missed anything!
If you aren't too bothered about the weather, you might also like our guide to the best places in the US to visit in December for skiing, shopping and chocolate box towns.
Cheap Places to Travel in the US
Before you start researching cheap places to travel in the U.S consider what kind of vacation you are looking for.
Are you willing to consider more affordable hotels or apartments not quite in the center of the location or are you strapped for time and need to be close to the main attractions?
Saving time can save you money, making your budget stretch.
How do you plan to get there?
Red-eye flights may be cheap on paper, but if you need to pay for a taxi to get to the airport as public transport is off at night, then it often works out the same as paying for a day flight.
If visiting by car, consider parking charges and accommodation with free parking.
Consider low or shoulder (generally spring and fall) season for cheaper trips too.
Read our guide on the best places to visit in US this March for location ideas.
Cheapest Cities in the USA
1. Albuquerque, New Mexico
Albuquerque is a destination for everyone. Art lovers, history buffs, outdoor adventurers…this quirky place has it all.
If you visit during the annual Hot Air Balloon Festival, prices will obviously rise.
But visit most any other time of year to take advantage of very affordable prices.
High-season apartments start at $104 for an entire place, and hotel rooms go from around $60 per night, making it one of the cheapest places in America to visit.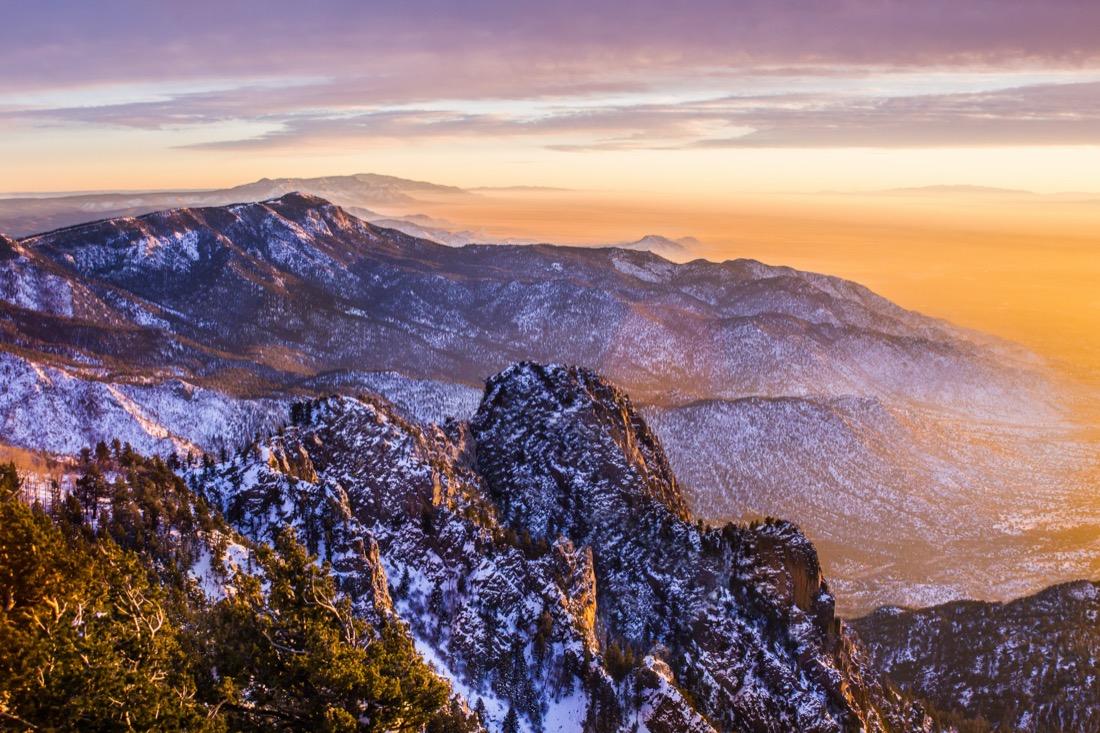 Free or Cheap Things to do in Albuquerque
Learn more about history during this e-bike tour
Go for the Balloon Fiesta in October , pricey but bucket list item for many
Take the Sandia Peak Tramway for lovely views
See the Petroglyph National Monument
Hop onto historic Route 66 to get your kicks
Wander the Old Town, buy crafts from local makers
Enjoy some wine tastings
Bar hop at the Brewery District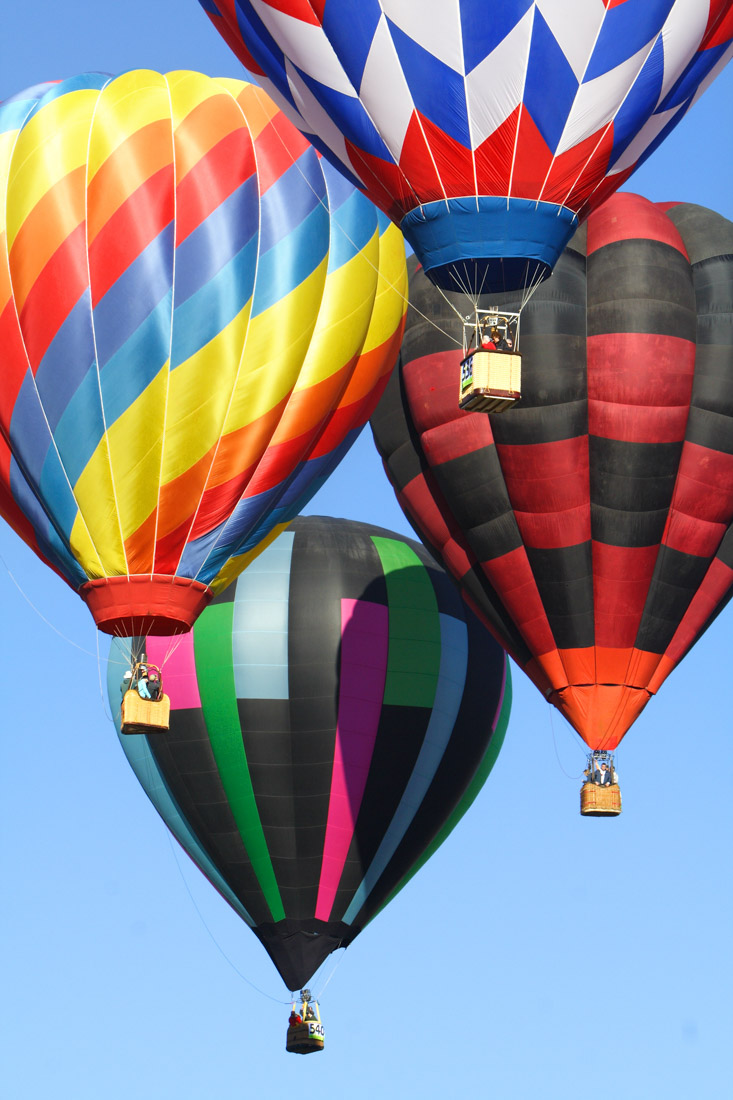 Where to Stay
under $170 per night for two people rooms under $100 per night in Historic Old Town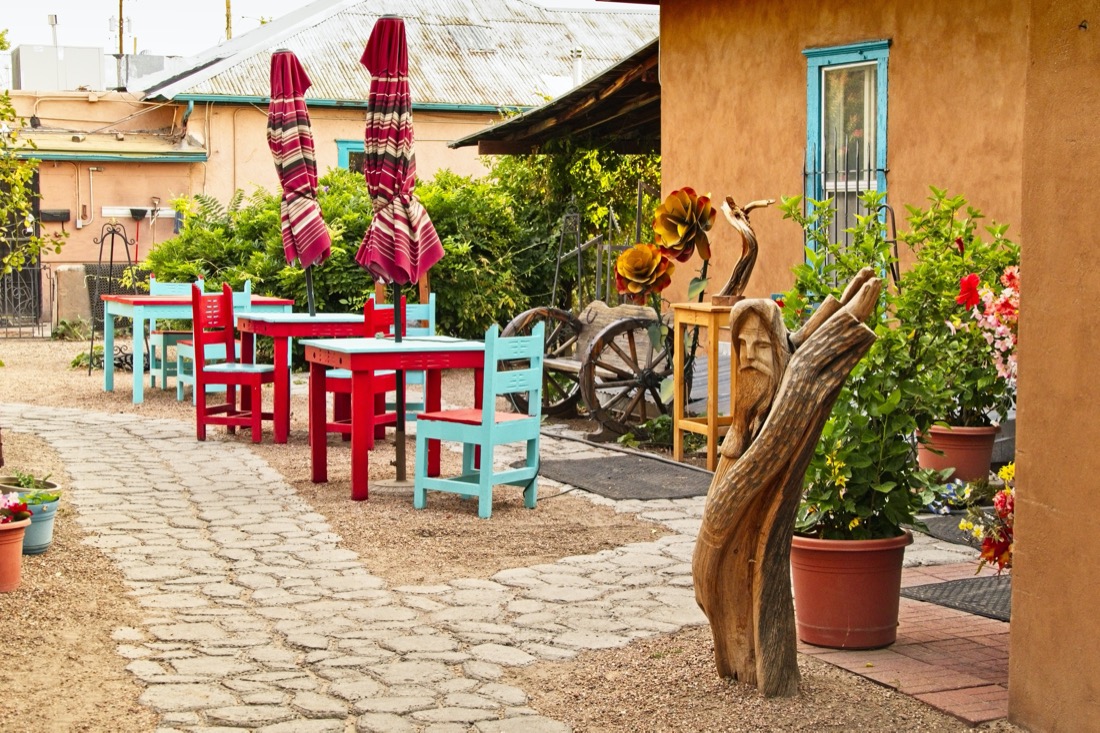 2. Indianapolis, Indiana
Indianapolis, or Indy as it is affectionately called by locals, is one of the cheapest places to live in the US.
While downtown is often the first stop, there are cool neighorhoods to explore depending on your style of travel.
Apartments in high season start at $100 for an entire place, and hotel rooms go from around $100 per night, making it one of the best cheap places to vacation in the US for those on a budget who are looking for a city experience.
Free or Cheap Things to do in Indianapolis
Enjoy the 3,900 acres of forest at Eagle Creek Park
Take a stroll through Historic Irvington to see the old houses
Try this 3-hour scavenger hunt challenge
Visit during Hallowe'en for a week of celebrations
For the kids, there's the world's biggest children's museum
Play sport at Riverside Park
Cycle along the Cultural Trail
Check out events at the American Indian Center of Indiana
Dine at Indianapolis City Market
Since Indy is known as the Crossroads of America, it makes an ideal base for a road trip to Chicago, Detroit, Columbus, Cincinnati, Louisville, Nashville or St. Louis.
Where To Stay For Cheap
has access to a hot tub, pool and free breakfast
Book a hotel room for under $100 per night at Courtyard Indianapolis Downtown
3. Athens, Georgia
As another college town, Athens offers plenty of options as one of the cheap cities to visit in USA.
Tons of activities and places of interest are free or very affordable, so you can spend a weekend here without busting that wallet at all!
A great alternative to larger Atlanta, Athens is a southern city with history and charm.
But student life pushes forward with live music, art, and plenty of hipster culture.
There's plenty to explore outdoors and plenty of happy hour specials to enjoy after a day out and about.
High-season apartments start at $140 for an entire place, and hotel rooms go from around $100 per night.
Free or Cheap Things to do in Athens
Wander the University of Georgia campus
Stroll the grounds of the Botanical Garden of Georgia
Visit the Georgia Museum of Art
Eat your way through the Athens Farmers Market
Cycle along the popular Firefly Trail
Cheers to cheap college-town happy hour deals
Where To Stay For Cheap
has access to a gym and is pet-friendly for under $120 per night
Check out this super hip Athens hotel with an outdoor pool starting at $120 per night
4. Pittsburgh, Pennsylvania
Known as Steel City, Pittsburgh has traditionally been a working-class city with prices to match.
It goes easy on your wallet while filling your stomach and your soul with good people, interesting attractions, and good eats!
But that's not all to love about Pittsburgh.
This city loves art as much as sports (okay, maybe almost as much) Check out the Andy Warhol Museum.
Pittsburgh also has more bridges than any other city in the world – even Venice!
Apartments in the high season start at $104 for the entire place, and hotel rooms go from around $130 per night.
If you are a budget or social traveler, hostel dorms start as low as $35. Very few of the cheapest cities in US have hostel options.
Free or cheap things to do in Pittsburgh
Wander the massive Emerald View Park
Enjoy the views from Mt. Washington
See the world's largest Bic Mac statue (yes, seriously)
Discover the city during this 3-hour bike tour
Take a Pittsburgh Art in Public Places tour downtown or in the Oakland neighbourhood
Visit the Andy Warhol Museum
Do a self-guided tour of the Old Allegheny County Jail Museum
Or a whiskey tour in Downtown
Make a reservation for a free evening tour of the Allegheny Observatory
Enjoy plenty of live music all around the city!
Where To Stay For Cheap
Great location, affordable North Shore hotel with pool under $115 under $100 in a great location
5. Salt Lake City, Utah
Salt Lake City is known as the home to the Mormon Church, but there's so much more to this capital city!
If you're keen to visit some national parks, this is a great launching off point.
Head to Zion, Arches, Canyonlands, Capitol Reef, or Bryce Canyon National Parks to get out and enjoy the wonders of nature.
Snow lovers also enjoy popping into Salt Lake City before hitting the slopes.
High-season apartments start at $104 for an entire place and hotel rooms go from around $105 per night.
If you are a budget or social traveler, hostel dorms start as low as $27.
Free or Cheap Things to do in Salt Lake City
Awe at the Great Salt Lake
Visit the Utah Museum of Fine Arts
Tour Temple Square
Visit Antelope Island State Park
Learn at the Family History Library
Visit the Utah State Capitol building
Go skiing in winter!
Enjoy the many outdoor concerts in Temple Square
Where To Stay For Cheap
per night at Temple Square
Super modern apartment under $120 per night. Dog friendly and has parking
Salt Lake City also features in our guide, the best places to visit in the US in January.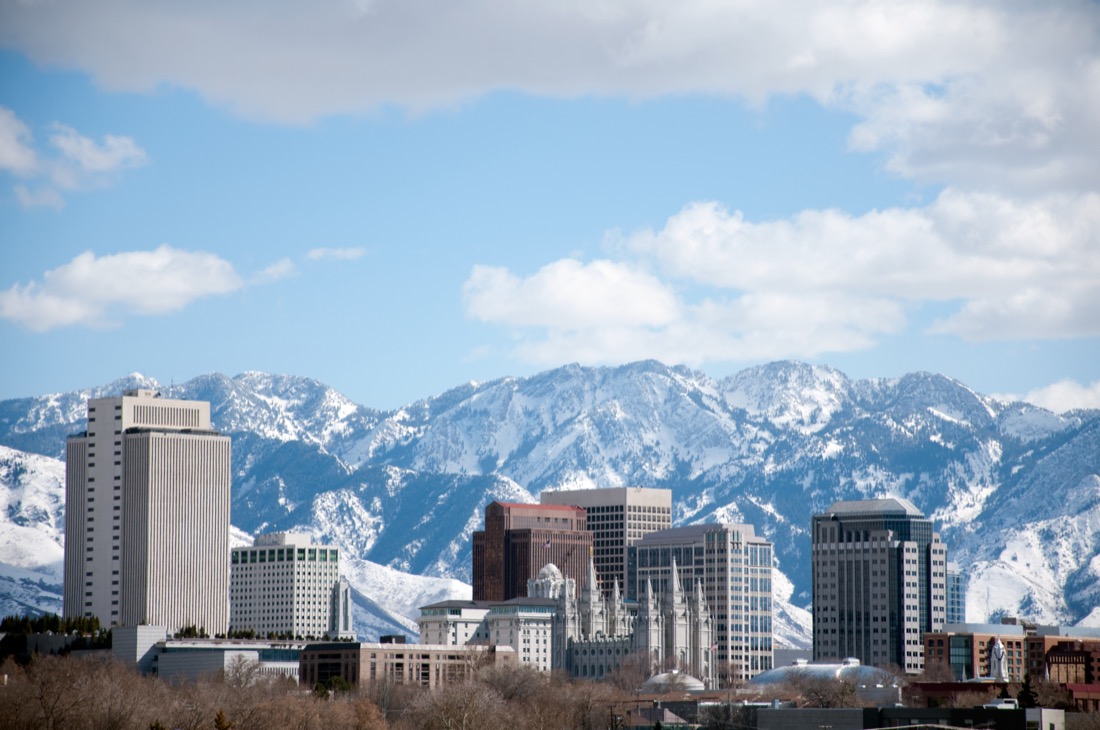 6. Kansas City, Missouri
I haven't been to KC yet (I was supposed to visit in 2020, but alas), but Kansas City is definitely one of the cheapest cities to visit in US.
And just think of allllll that delicious BBQ!
Money Crashers quotes the average price of a hotel in Kansas City at $139 per night.
But you can definitely stay for less than that!
High-season apartments start at $120 for an entire place, and hotel rooms go from around $100 per night.
If you are a budget or social traveler, hostel dorms start as low as $44.
Free or Cheap Things to do in KC
Enjoy a free tour at Boulevard Brewing Company
Check out the Harley-Davidson Plant
Bring the little ones to the art studio at Kaleidoscope
Be a big kid at Legoland
Take advantage of the totally free KC Streetcar
Eat your way through the historic River Market
Learn about the Federal Reserve at The Money Museum
Have fun at the Crossroads Art District on First Fridays, with music, food trucks, and plenty of vendors
Seek out the Secret Garden at Kauffman Legacy Park
Where To Stay For Cheap
at Seville Plaza with free breakfast for under $100 per night with spacious rooms at affordable prices under $100 per night
7. Oklahoma City, Oklahoma
Oklahoma City is nicknamed "The Big Friendly," and visitors will find it budget-friendly. Historic old Route 66 runs through the city and is dotted with landmarks and museums you can visit for free, including the Oklahoma State Capitol.
High-season apartments start at $105 for an entire place, and hotel rooms go from around $130 per night.
Free or Cheap Things to do in Oklahoma City
Check out the National Cowboy & Western Heritage Museum
Visit the American Banjo Museum
Take the kids to Frontier City
Pay homage to the victims at the Oklahoma National Memorial and Museum
Relive the Wild West at Stockyards City
Have fun in the Paseo Arts District
Hire a car and visit the Keystone Ancient Forest
My good friend Steph, runs an Oklahoma travel site worth checking out too. Start with her guide to secret spots in Oklahoma.
Where To Stay For Cheap
at Downtown for under $120 per night close to the convention center for under $100 per night
8. St. Augustine, Florida
Known for its history and culture, St Augustine is ideal for a sunny, warm vacation without the price tags associated with the more popular destinations of Key West, Miami.
History lovers will especially appreciate this destination with some of the most extensive architectural history in the US.
Flagler College is here, too, so you're sure to find some great deals that appeal to student budgets!
High-season apartments start at $104 for an entire place, and hotel rooms go from around $160 per night.
Free or cheap things to do in St Augustine
Save time and money using the hop on and off trolley
Visit the oldest fort in the Americas, Castillo de San Marcos
Explore the Old Jail
Wander the Old City
Hop aboard the haunted trolly tour
Stroll along St. Augustine Beach
Bask in beautiful nature at Anastasia State Park
Learn local history at the Fountain of Youth Archaeological Park
Check out the national parks on the east coast, hiking is relatively cheap!
» You may also like | Add to your Florida bucket list
Where To Stay For Cheap
for under $100 per night. Historic St Augustine is 6.3 miles away. Pool at the property , an IHG Hotel is a little more expensive at $120 per night
9. San Antonio, Texas
The USA has only 7 UNESCO World Heritage Sites, one of which is San Antonio's Spanish colonial missions.
If that's not reason enough to visit this fun city, then check out the fantastic food scene, the many layers of history, and the awesome outdoor adventures you can enjoy.
The River Walk is an ever-popular favorite, as is the Alamo.
But there are plenty of other reasons why San Antonio is one of the cheapest US cities to visit, especially in comparison to other Texas cities such as Dallas.
High-season apartments start at $120 for an entire place and hotel rooms go from around $130 per night.
Free or Cheap Things to do in San Antonio
Visit the Alamo
Stroll along the popular River Walk
Discover the city through this 2.5-hour scavenger hunt
Feel the thrills at Six Flags (not free, but worth the splurge!)
Time your visit for the Tamales Festival
Take a safari drive at Natural Wildlife Ranch
Have a picnic at Brackenridge Park
Enjoy the lush Japanese Tea Gardens
Visit historic San Jose Mission
Stroll around the San Antonio Missions National Historical Park
Explore Natural Bridge Caverns
Get a Go San Antonio pass to save money
Where To Stay For Cheap
is just a 5-minute walk from The Alamo is another option for its location
San Antonio also features in our guide on the best places to visit in February.
10. Washington, DC
While not one of the cheapest cities to visit in USA for accommodation or dining out, DC offers tons of things to do for free!
Travel is sometimes about balancing the budget, right?
All of the Smithsonian Museums are free to enter, as are the Capitol and the White House (with advance planning).
I used to live in DC and work downtown, so I'd spend lunch breaks wandering the latest exhibits.
It's incredible what you can do at little or no cost in the nation's capital!
High-season apartments start at $130 for an entire place, and hotel rooms go from around $180 per night.
If you are a budget and/or social traveler, hostel dorms start as low as $35.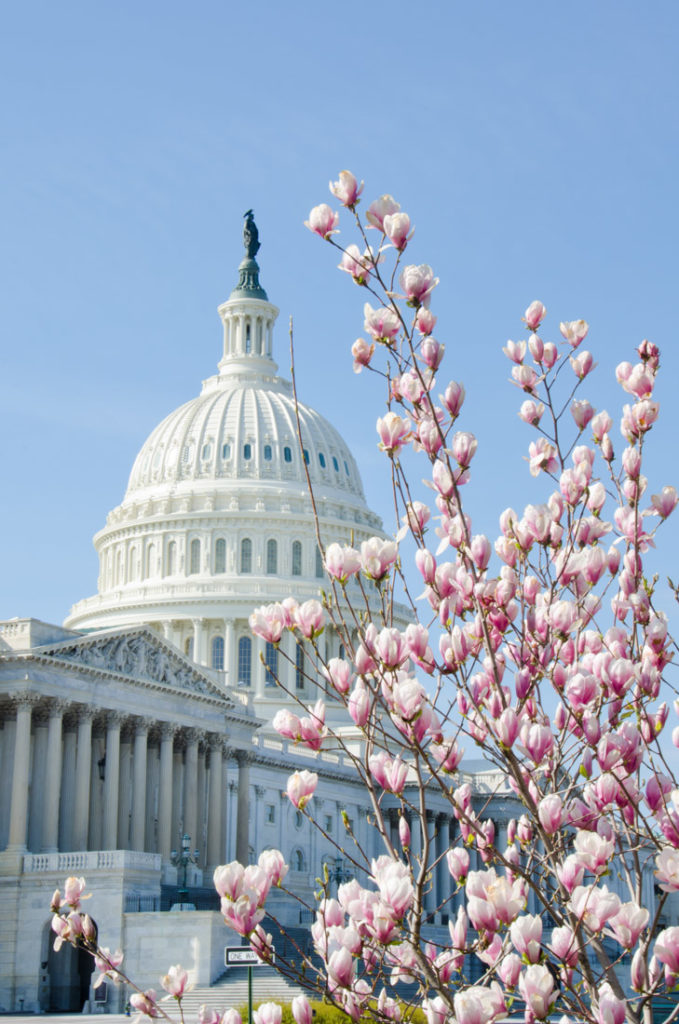 Free or Cheap Things to do in DC
Marvel at the Air and Space Museum
(Un)learn what you know about First Nations at the National Museum of the American Indian
Dig deep into the history of Black people in the US at the National Museum of African American History and Culture. It's not an easy visit but SO important.
Wander the Portrait Gallery
Explore the American Art Museum
Check out some fun pop-culture exhibits at the American History Museum
Pretend to be a dinosaur at the Museum of Natural History
Contact your local representative for tickets to tour the US Capitol or the White House (do this as soon as you know your travel dates)
Go to the Sculpture Garden to enjoy Jazz in the Garden on Friday evenings in the summer or ice skating in the winter
See DC, Maryland, and Virginia from high on the Capitol Wheel
Where To Stay For Cheap
has clean rooms and an outdoor pool for under $120 offers a great location close to the subway for under $100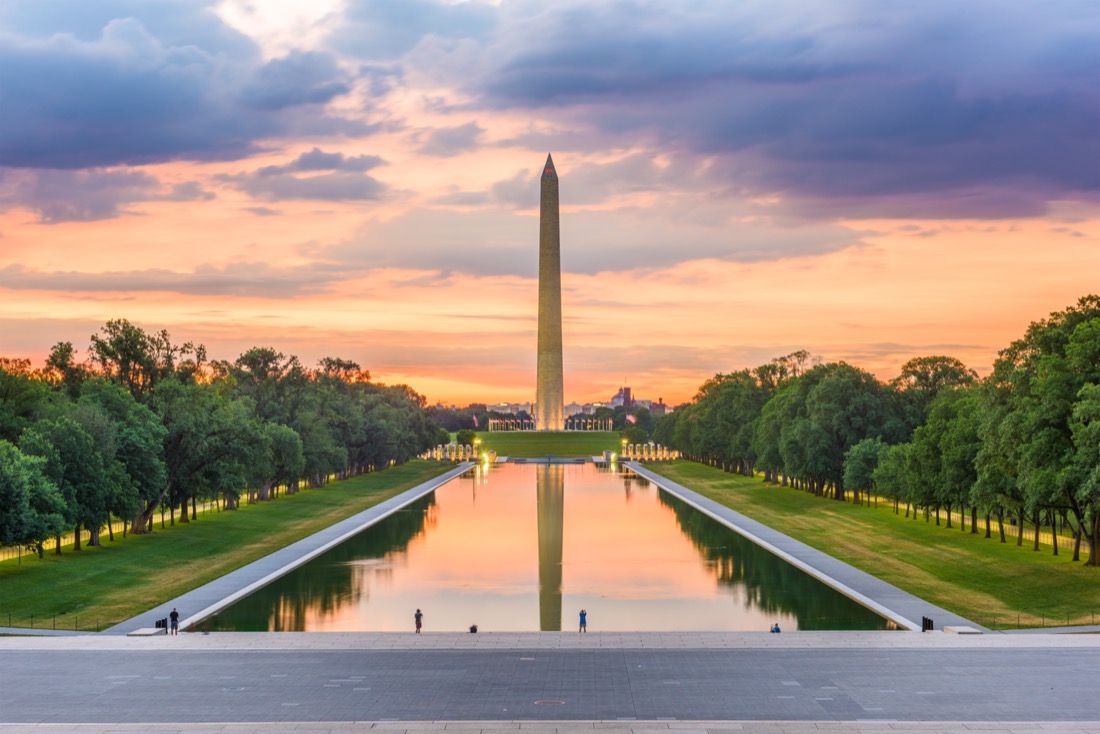 11. New Orleans, Louisiana
There will probably never be a list of US cities to visit that doesn't include New Orleans.
It is of the more affordable and popular major cities to visit if you avoid Mardi Gras.
High-season apartments start at $143 for an entire place, and hotel rooms go from around $100 per night.
The most popular hotels in NOLA are really expensive; just a heads up if you have your sights set on an Instagram-worthy hotel room!
If you are a budget or social traveler, hostel dorms start as low as $62.
I stayed for a week in the French Quarter and spent only $320. I probably spent the same amount on food and drink that week…
While NOLA is not one of the cheapest places to travel in the US there are affordable activities you can do.
I stress again, avoid Mardis Gras if you are counting your cents.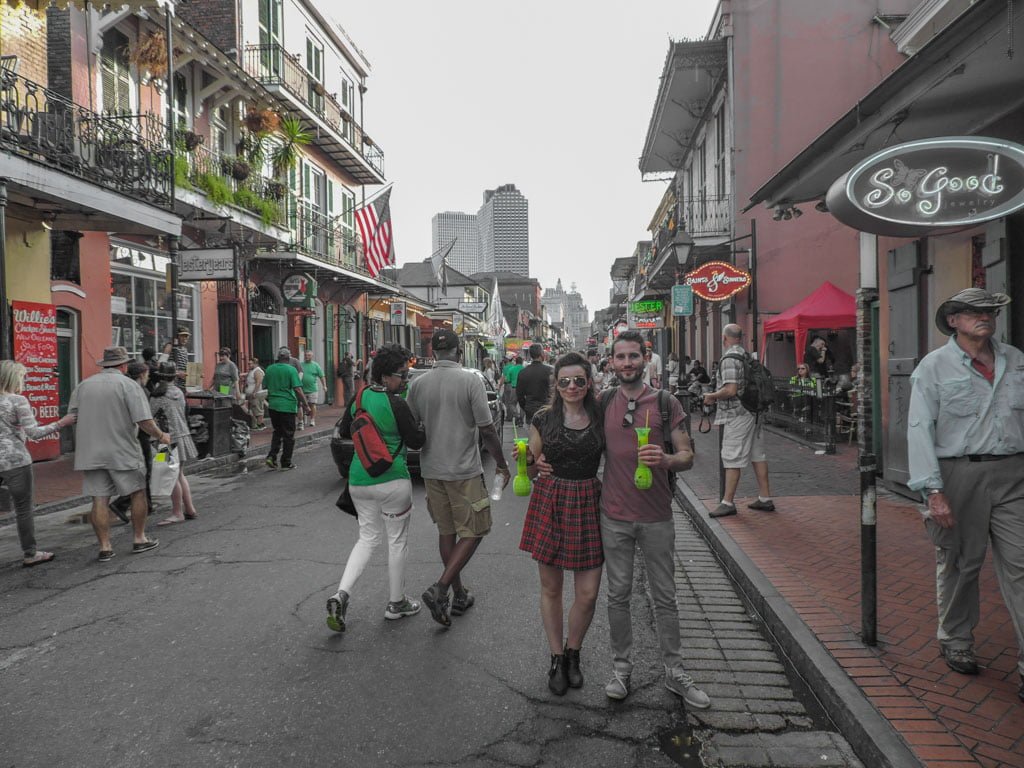 Free or Cheap Things to do in New Orleans
Wander through some really old cemeteries
Learn more about the dark side of NOLA with this tour
Hang out in the ever-popular French Quarter
Listen to fantastic live music on every street corner
Take a streetcar to see more of the city, including historic mansions
Eat everything! Beignets, po' boys, gumbo…the food is amazing!
Visit the Lower 9th Ward Living Museum
Join a Second Line parade!
Treat yourself to a cruise on the Steamboat Natchez
» You may also like | Things to do in New Orleans
Where To Stay For Cheap
is surprisingly under $150 per night. Can walk to French Quarter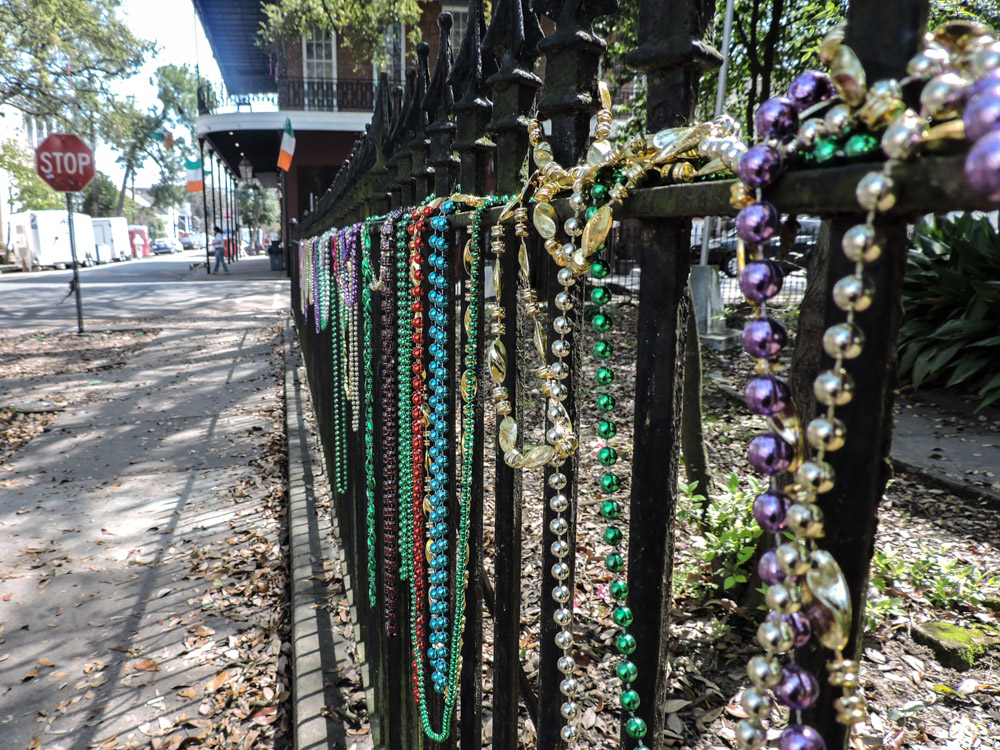 12. San Diego, California
California definitely is not a cheap state to visit in the US however you don't have to skip it altogether; just avoid San Francisco and Los Angeles.
Accommodation, food and drink are pricey in both cities, but you can still explore The Golden State by adding America's Finest City to your west coast itinerary.
San Diego can be one of the cheapest cities to visit in the US because of its outdoor lifestyle.
You can keep the costs down when you're comfortable walking between destinations, enjoying outdoor activities, and even considering picnics in the parks over expensive meals out!
High-season apartments start at $153 for an entire place, and hotel rooms go from around $150 per night.
If you are a budget or social traveler, hostel dorms start as low as $32.
Free or Cheap Things to do in San Diego
Hit the beach!
Join a cheap cruise
Wander the fun Gaslamp District
Window shop along the popular shopping strip at the Embarcadero
Take a picnic to Mission Bay Park
Learn in the historic Old Town, many buildings are free to enter
Hire a car and enjoy the views along the 59-Mile Scenic Drive
Stroll through stunning 16 museums at Balboa Park
Where To Stay For Cheap
is clean and offers breakfast. Close to airport
Tips on How To Travel Cheap in the US
Visit your chosen destination in the low season when hotel prices are a steal
Research the bus options between areas
Check the price of public buses and Uber from airports to your accommodation
Walk whenever you can, getting your steps up will save you money
Enjoy a big lunch and a small dinner, looking out for afternoon deals
Ask for a doggy bag, carry collapsible Tupperware to avoid single-use packaging
Fill up a water bottle before you leave your accommodation
If staying at a hotel, as the reception staff for attraction coupons
Consider skip the line tickets, they save you time which then saves you money!
Head to the beach or park and enjoy a picnic
Hike for viewpoints instead of paying double-figure entry fees
What tips do you have for budget travel in the US?
Final Words
So there you have it. Stretch your budget with these cheapest US cities to visit.
Did I miss your favorite? Let me know in the comments!
Save for later! Bookmark to your planning board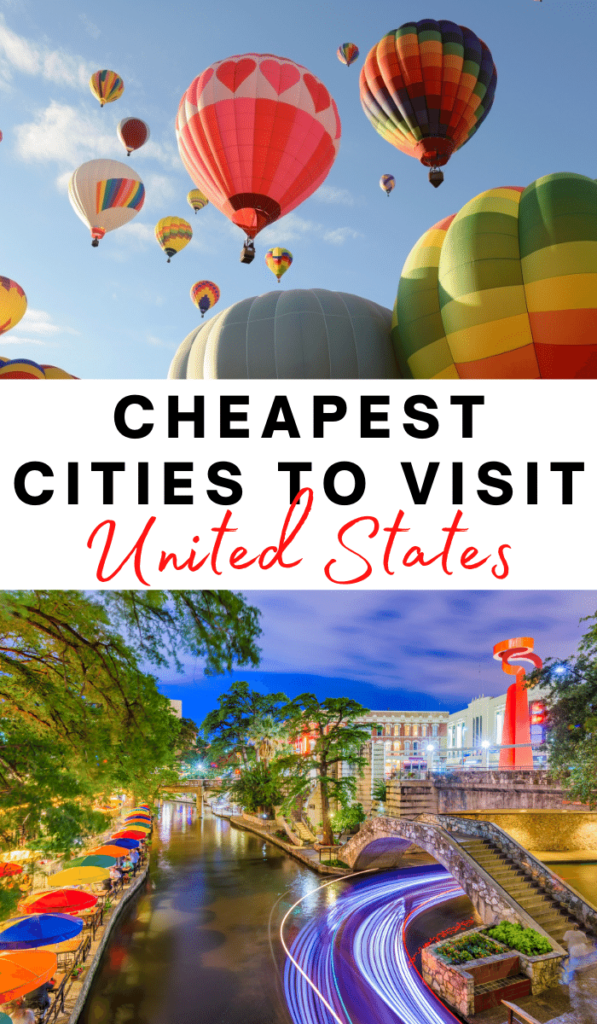 Which are your favorite cheapest places to travel in the US?
Amanda
Amanda Walkins is a travel writer and digital content strategist. She grew up in the US but now calls bonnie Scotland home, after several stops in between. She blogs about expat life and travel in all the countries she's lived at www.amandawalkins.com.
2 thoughts on " 12 Cheapest Cities in the USA to Visit in 2022 "
Very informative and useful informations I have got. I have US visa and planning to visit in near future. I will be thankful to you if you provide me the off season by months and weather. Thanks
Cities in Central America: Travel Cost Rankings
What are the cheapest cities to visit in Central America?
The following travel cost rankings for cities in Central America are calculated based on the travel budgets of real travelers. Also referred to as a Travel Cost Index, or a Backpacker Index, the cities below are in order from least to most expensive by their average daily travel price, per person, per day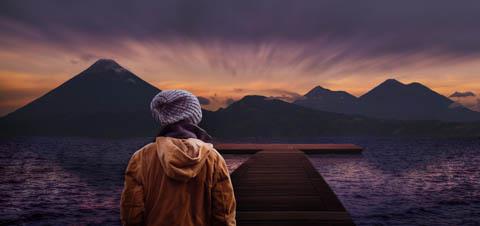 Guatemala
The town of Flores is located in Peten, Guatemala. The main hub is located on an island on Lago Peten Itza, which is connected to the mainland by a causeway. On the other side of the causeway are the towns of Santa Elena and San Benito, however, all three are often referred to as Flores. Most people visit the area for its proximity to the ancient Mayan ruins of Tikal.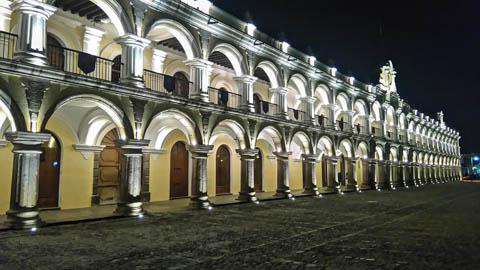 Old Town Antigua Guatemala
Before a disastrous earthquake in 1773, Antigua was the colonial capital of Guatemala. For 200 years it had reigned as so and today shows remnants of its glorious past with Spanish colonial buildings and other architectural landmarks still standing. Due to this large amount of preserved architecture, Antigua was named a UNESCO World Heritage Site and is now the most touristed city of Guatemala.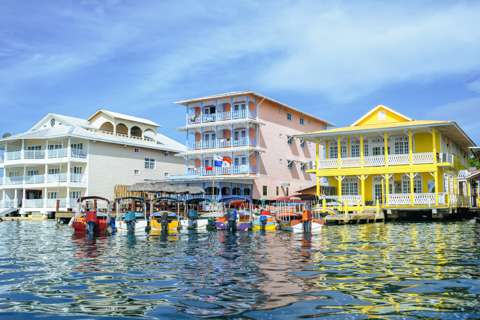 Bocas del Toro, Panama
The capital of the Bocas del Toro province, this city of the same name sits in the Caribbean West region of Panama. Bocas del Toro, or Bocas Town, is in the district of Bocas del Toro, which also includes the towns of Bastimentos, Cauchero, Punta Laurel, and Tierra Oscura. The district has a population of about 17,000 and covers a total area of 433.2 square kilometers, and the town has.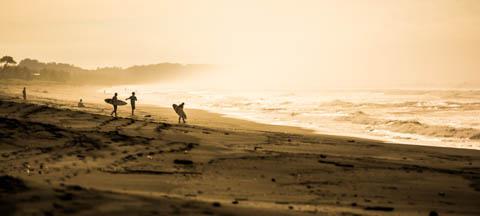 Sunset on Jaco Beach, Costa Rica
Jaco is a beach destination on the Central Pacific Coast of Costa Rica. This resort city is located in the county of Garabito in the Puntarenas province. It has a population of about 10,000 residents and a 2.5 mile long beach that is an excellent surfing destination. Because Jaco is located on the coast, it's weather is influenced by the water. The climate is humid with a relative humidity of.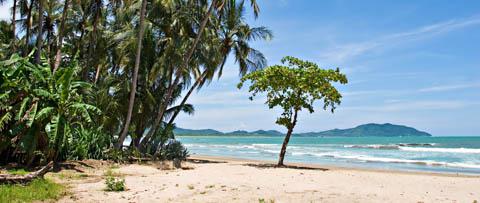 Tamarindo Beach, Costa Rica
Tamarindo is a small beach town in the Guanacaste province of Costa Rica on the Pacific Coast. This town is usually sought out by surfers, fishers, couples, and families. There are delicious restaurants, beautiful beaches, and friendly Tico's and Tica's (local Costa Rican nicknames) everywhere.
The Cheapest Cities for Other Regions
Country Rankings for Other Regions
What are the cheapest cities to visit in Central America?
The most affordable cities for travel in Central America are currently Flores (Guatemala), Isla de Ometepe (Nicaragua), and San Pedro La Laguna (Guatemala).
Affordable Travel in Central America
Central America is a beautiful and spectacular land with a vast array of geographic features, thriving indigenous cultures, and countless places to visit. For only making up 0.1% of the Earth's surface, Central America is home to 7% of the world's biodiversity, so it's no surprise that the region's countries have been pioneers in ecotourism. In fact, Costa Rica is often considered the most biodiverse country on Earth! The sheer variety of Central America's people, landscapes, cuisine, and wildlife is enough to warrant the region a place on every traveler's bucket list. Not only is the seven-country region home to an incredible level of biodiversity, it also possesses a variety of unique landscapes ranging from palm-studded desert isles to volcanic moonscapes and dense, unexplored jungles. Central America is an underrated haven for nature lovers. From the beautiful reefs off the coasts of Belize and Honduras to the cloud forests of Nicaragua and Costa Rica to the massive volcanoes of Guatemala, there is something for everybody. White sands, crystalline waters, and endless sun. Mother Nature has really outdone herself! Central America also has its share of bustling cosmopolitan hubs! Panama City, for example, offers anything a modern traveler could desire, from chic clubs and shopping to trendy restaurants and even a thriving craft beer scene! Central America is thankfully extremely cheap. If you use chicken buses, stay in hostels, eat in comedors, do your own laundry, and limit your drinking, you could easily live on less than fifteen dollars a day. If you take liberties with eating at good restaurants, drinking plenty of alcohol, renting mopeds, and other activities then you may double that value. Central America is at about the same spending level as South and Southeast Asia, and for North and South Americans the reduced flight cost makes the overall travel far cheaper than other regions of the world.
The resort areas of Belize and Costa Rica are the most expensive places to visit in the region, although even there prices tend to be low by North American or European standards. San Pedro and Ambergris Caye, Belize's most popular tourist island, Panama City, Central America's most vibrant and interesting city and Antigua, an endlessly charming small and touristy colonial town in Guatemala are definitely more expensive destination. Guanacaste, found in the northwest region of the country home to most of the best modern beach resorts is also not a budget-friendly city in Central America. In fact, Central America is popular with backpackers from around the world all year round, but during the dry season from November through April it's also filled with sun-seeking tourists from North America as well as Europe.Roatan Island is the most popular stop in Honduras for most foreigners, partly because of cruise ships. San Jose, Costa RIca's capital is only worth passing through. Santa Ana, the most popular Colonial city in El Salvador and Granada, the main Colonia town in Nicaragua are probably the best places to start your visit but avoid spending too much time if you have a tight budget.
Subscribe to our Newsletter
By signing up for our email newsletter, you will receive occasional updates with coupons and discounts, plus travel tips and advice from experienced budget travelers!
15 Warm Places to Visit in US During Winter
While most of us in the US consider the biting cold as part and parcel of our December holiday vacation, those who are cold-averse are just not having it. If you're not a fan of frosty excursions during the holiday season, there are several warm places to visit in the US during winter that will allow you to take respite from the cold.
From the sun-drenched sands and national parks of California to the canyon-flanked trails of Arizona, here are warm places in the USA you should definitely visit this December.
Eschew your thick and heavy coats in favor of beach sandals and sunglasses – there's plenty of sunshine where you're heading!
Table of Contents
Best Places to Visit in the US in Winter
San Diego, California
San Diego is a pleasure to visit at any time of year, but it is undoubtedly one of the best warm winter getaways in the United States. It's the ideal place to get away from the cold with temperatures averaging in the mid-60s.
San Diego's location on the coast makes it one of the best warm winter vacations for sun lovers and explorers alike. Best of all, you don't need a car to explore the region!
There are very few reasons to leave the city's natural beauties, whether you're trekking along the sandstone cliffs of Torrey Pines State Natural Reserve, wandering through Coronado Beach, or appreciating the postcard-worthy splendor of La Jolla Cove.
For more eye candy, head to Balboa Park, the city's cultural center, and take in the breathtaking scenery while exploring the various theaters, museums, and gardens that make up the 1,200-acre park.
Though it's enticing to devote your entire holiday exploring, don't forget to set aside some time for a history lesson in San Diego: there are two well-regarded (and very interactive) museums here that proudly display the city's military and maritime backgrounds.
You can also consider taking a guided tour to get a local's viewpoint. A boat tour, Jet Ski adventure, or fishing charter are some of the most exciting ways to see the city from the sea.
Sedona, Arizona
Sedona has one of the finest warm winter vacations in the US, with high temps averaging about 60 degrees! During December, the crowds are thin, costs have dropped, yet the deep red rock scenery remains just as captivating.
Sedona is frequently referred to as one of the most beautiful destinations in the United States. You'll be hard-pressed to find a more vividly colored scenery anywhere else.
For years, artists have been drawn to the towering red cliffs and jagged sandstone buttes set against a perfect blue sky. In addition, films including Midnight Run and Broken Arrow have used these stunning rock formations in Arizona as a background!
But Sedona is more than just red rocks and stunning looks. Spiritualists from the world over have been beckoned time and time again by the numerous New Age "vortexes" in the area, as they believe in their spirit-balancing qualities.
It's easy to build an exciting Sedona itinerary! As a center for wellness, visitors can spend a day at one of Sedona's many spas. These extraordinary spas offer traditional treatments with a local twist, such as blue corn body scrubs and red clay wraps.
If you're looking to relax after a tough day on the trails, head to any of these top-notch spas and pair your treatment with a glass of local wine.
Puerto Rico
Traveling to Puerto Rico in December is a great idea. The weather is warm and bright, there is little or no rain, and it is not too humid, especially as the month progresses. It's a great time of year to see some of the island's many attractions.
Surfers will enjoy 20-foot waves, while families can head to more tranquil and clear waters. Choose between a historical adventure in El Moro and an urban adventure in Calle del Cristo. This warm winter destination offers an exciting combination of settings, from El Yunque's serpentine jungles to Condado and Crash Boat's stunning beaches.
The capital city of San Juan is where the majority of visitors arrive in Puerto Rico. If you're only traveling for a few days, the most convenient option is to stay in Old San Juan. Explore the historic Spanish stronghold, stroll the cobblestone streets, and dine at one of the numerous boutique hotels, restaurants, and shops.
San Juan is the ideal starting point for day tours throughout the island as it's accessible from almost anywhere on the island. Explore the El Yunque National Rainforest, United States' only tropical rainforest. Luquillo's La Pared Beach is a great place to go surfing. Alternatively, go kayaking at night in one of the island's bioluminescent bays.
Like what you are hearing? Check out our full post on the top things to do in Puerto Rico to make the most of your trip.
Miami, Florida
If you're seeking the best winter destinations in the US for sun, Miami should be at the top of your list. This city located in southeastern Florida holds the title of the hottest city in the US during winter and is endowed with mild weather and sunshine all year.
Temperatures in the winter average at 68°F and there are as few as six rainy days each month, making it one of the best warm winter getaways in the US. It's the ideal warm retreat during the chilly months of December, January, and February.
Miami is a warm winter destination that holds something for everyone. Those looking for a warm winter vacation can spend their days at the beach, but there are plenty of fun things to do in the city such as street art excursions to informative museums.
The street art at Wynwood is one of the city's most popular highlights. You may take a guided bike tour to explore as much of the neighborhood while getting a street art scoop from local art enthusiasts.
Meander around Little Havana and learn about the Cuban impact and history. You may also go to Espanola Way if you want to sample some excellent dishes.
This wonderful pedestrian street with a unique Spanish flavor features flamenco dancers and quaint eateries serving great paella and tapas.
Las Vegas, Nevada
Looking for a warm winter getaway? Las Vegas needs to be on everyone's travel bucket list, especially when looking for destinations for sunny weather.
For most people, this land of debauchery needs to introduction. Consider a warm winter vacation that includes shopping, gambling, dining, and drinking, with plenty of other activities for bonafide hedonists.
Summer in Sin City might be incredibly hot, so your stay in December will undoubtedly be much more pleasant during the cooler winter months.
When you visit Vegas in January or February, you can expect modest hotel prices and temps in the mid-sixties. But don't forget to bring a jacket for when the desert evenings get chilly!
People-watching is a must-do in Vegas, and in the mild-weathered months, you can book an outside table along the Strip to witness what the city's residents and tourists are up to. The terraces of Lavo at the Palazzo and El Segundo Sol are great places to people-watch and eat good food.
Las Vegas is also a wonderful launching point for outdoor activities. Red Rock Canyon is perfect for hiking while Hoover Dam can be explored via helicopter or bus tour. While most visitors think this warm winter vacation spot is only for adults, Las Vegas offers plenty for families: like the Cirque du Soleil concert, the Neon Museum, and the Bellagio Fountain show.
New Orleans, Louisiana
If you visit New Orleans in the summer, you will be subjected to the oppressive heat. This is why going to New Orleans during the holiday season is such a great idea. Temperatures are in the 60s and 70s, which is ideal for touring historic sites, exploring the outdoors, and dining on balconies.
New Orleans is famed for its European-style architecture, delectable Creole food, and upbeat atmosphere. Music plays an important role in the lives of its residents: be it blues, jazz, Zydeco, or rock 'n' roll.
You'll miss the city's most popular event, Mardi Gras, if you visit in December, but there's still a party year-round. You'll find thrill-seekers spilling out of Bourbon Street clubs into the early hours. Every weekend there's a festival of some sort happening in some random corner.
Begin your journey with a walking tour of the French Quarter, which is rich in colonial history and ghost stories. You may see the key architectural landmarks from here before having a delicious dinner of jambalaya and a wild night out.
Orlando, Florida
Those looking for a warm winter getaway should definitely visit Orlando. Three of the most ideal months to visit Orlando are December, January, and February.
Winter in Orlando means colder temperatures, low humidity, and fewer visitors to the amusement parks. If you're planning to visit the theme parks, avoid weekends and school holidays as the queues will be longer due to everyone wanting to take advantage of the beautiful weather.
One of the most enjoyable aspects of visiting Orlando in December is taking advantage of all of the wonderful things to do there during the holidays. If you've always wanted to visit Disney, Orlando is one of the best warm winter vacations in the USA.
Theme parks are at their best during this period as they decorate for the holidays and host a variety of exciting activities. You'll also get to enjoy free community events, ice skating rinks, with almost every corner decked with Christmas lights.
If you travel during the winter, be sure to explore some of the area's natural springs. While dipping in the water may feel cold under the scorching summer heat, the cool 70-degree water feels fantastic when it matches the weather's temperature.
Rent a paddleboard or canoe, or simply go swimming at one of the nearby springs, such as Wekiwa Springs. The city is also one of the cheapest shopping destinations in the United States!
Savannah, Georgia
Aiming to avoid the cold weather? Savannah is a warm and beautiful city located off the coast of Georgia. This coastal city, the oldest in Georgia, is noted for its quaint cobblestone lanes, big oak trees, and majestic Southern mansions — a visit will make you feel like you're in a period piece film!
Don't miss the gorgeous Historic District which is especially popular during the Christmas season. The weather in December is normally moderate, so bring a light sweater in case it cools when the sun sets.
Those looking for picturesque sites will find plenty, including the River Street, the Forsyth Park fountain, Bonaventure Cemetery, and the Cathedral St. John the Baptist.
The Olde Pink House is noted for its traditional Southern-style cuisine, including Mac n' Cheese Poppers, BLT Salad, and a Praline Basket for dessert, but don't forget to make reservations ahead of time as this establishment tends to get full fast.
A ghost tour is, of course, a must-do on any vacation to Savannah! The city is regarded as one of the most haunted in the United States. Year-round, tours are available, with walking tours being the most frightening.
Whether you're in town to learn about history, explore the sights, enjoy delicious Southern food, or spend a few evenings bar-hopping, Savannah knows how to have a good time!
Key West, Florida
Ah, Key West! It's the southernmost point in the continental United States, and it's the ideal place to beat the winter chill! Key West has plenty to offer for sun lovers, whether you're planning a cruise that includes Key West, taking a road trip, or just exploring what the island has to offer.
Key West, known for its beautiful beaches and quirky locals who live in the moment, provides a relaxing yet surprising beachside excursion amid warm weather during December.
The residents, lovingly known as Conchs, are known for their free spirit, so might want to get to know them and see where the adventure takes you (possibly on a guided tour or a snorkeling trip).
One thing's for sure, Key West is always where the party is. and it is, to be sure! plenty of shopping, restaurants, and bars to choose from. Although Smathers Beach is worth a visit, the island does not have many beaches.
Visitors to Key West must never miss the region's famed key lime pie, and it's highly advised that you sample it at every restaurant. Other must-dos include visiting the Key West Lighthouse, Mallory Square, Duval Street, and, of course, aquatic sports such as jet skiing and snorkeling.
Death Valley National Park
If you're looking for warm places to visit during the winter months, Death Valley National Park's usually unforgiving heat levels will not disappoint.
While known to many as a hot and hellish landscape, the desert morphs into something more forgivable during the winter months, but it still can be the warmest place in the US during winter!
Temperatures in the winter vary from the mid-60s to the lower 70s, with nightly lows regularly falling into the high 30s.
Winter is the ideal time to visit Death Valley National Park and its hiking trails, thanks to the milder temperatures and clear, bright days. Imagine enjoying warm and dry days with the limitless sun when the rest of the country is shivering!
Winter weather is ideal for hiking paths into the park's canyons and viewing the park's unique geology. Along Badwater Road, you'll discover accessible trailheads, including the renowned Golden Canyon trek, which is only five minutes away.
Winter provides ideal photography opportunities for photographers. Storms off the coast of California send clouds out over the desert, producing an amazing background for photos of Death Valley's magnificence.
Phoenix, Arizona
Often touted as the warmest place in America, Phoenix is the place to go if you're searching for the best winter weather in the US. There are plenty of exciting things to do in "LA without the Pacific," and you can spend the entire winter outside enjoying the great weather.
The warm weather attracts visitors to Phoenix in December. During the winter months, when much of the country is coated in snow, Phoenix seldom gets below freezing, even at night. Here, you can enjoy the stunning desert environment without having to bundle up!
Phoenix's winter temperatures are mild, with average highs of 68°F to 76°F and average lows of 44°F to 51°F. Rainfall is sparse, with an inch or less falling on average per month.
Hike in the desert, learn about Mexican and Native American culture, or shop in charming towns, golf on top-notch courses, and get pampered at exquisite spas. There's something for everyone looking for the best warm winter vacation in Phoenix!
Like what you are hearing? Check out these best places to visit in Arizona.
Tucson, Arizona
Tucson has more than 350 days of sunlight every year, making it one of the sunniest cities in the United States. With daytime temperatures seldom falling below the mid-60s, Arizona's second-largest city is an excellent spot to get away from the cold.
A visit to Saguaro National Park is one of the most popular excursions in Tucson. It features over 30 distinct hiking paths through the Saguaro cacti, making it a great destination to visit in the winter. You could easily spend a day or two touring the park on your own.
Tucson, despite its ever-increasing size, has a small-town feel to it. The Barrio Histórico and the El Presidio Historic District, with its colorful adobe homes and modest stores, provide the impression of being in an old Mexican community.
It's easy to create a family-friendly itinerary in Tucson. The Pima Air and Space Museum, Arizona Sonora Desert Museum, and the Franklin Auto Museum are all places worthy of your list. Wine aficionados will enjoy visiting any of the region's tasting rooms, such as Sand-Reckoner, or visiting the vineyards around Willcox.
Los Angeles, California
Looking for destinations for sunny weather? The weather in Los Angeles is pleasant all year. The winter months won't be as hot as the summers, but they're still pleasant with lots of sunshine.
There's plenty to do in the City of Angels! Hiking across LA's rugged environment is the perfect way to get a feel for the city. You'll get the opportunity to explore nature around the city, engage in some excellent people-watching, and enjoy spectacular views of LA. The colder winter temps mean you won't be as sweaty, and the hiking trails won't be as crowded because it's low season.
The top theme parks in Los Angeles are open all year. In addition, traveling in the winter allows you to experience the attractions and rides without having to deal with long lines. Families will enjoy Disneyland, daredevils will get an adrenaline rush at Six Flags Magic Mountain, and film fans will enjoy Universal Studios Hollywood.
The Los Angeles Zoo changes into a winter paradise every year from November to January. Hundreds of light shows and unique, animal-shaped light sculptures are scattered all throughout the whole zoo, complete with music and projections.
Austin, Texas
Austin is a massive music city and one of the best warm winter vacation spots in the United States. With comparatively mild weather and typical highs in the 60s, this is a warm weather winter getaway that's perfect for every family.
Austin dubbed the "Live Music Capital of the World," has more live music venues per capita than any other city in the United States. Several prominent musicians, including Janis Joplin, the Dixie Chicks, and Stevie Ray Vaughan began their careers here.
Despite its rapid expansion in recent years, Austin retains a unique, laid-back vibe that you won't find in other Texas towns. The outdoorsy will find plenty of activities to choose from! For paddleboarding or picnics, visit one of Austin's many lakes. Lady Bird Lake, Lake Austin, Lake Travis, and Barton Springs Lake have their own set of unique sights and water activities to offer!
If you're looking for a good time, head to Rainey Street or 6th Street for live music, karaoke, dancing, and as many bars as you can fit into one night!
Palm Springs, California
Palm Springs is a good place to go if you want to relax and focus on your well-being. This Southern California desert city offers one of the best warm winter vacations in the US with its towering palm trees, adventurous outdoor experiences, beautiful poolside cabanas, and modern restaurants.
With highs in the mid-70s, spending the day outside during the winter is a real treat! Some of the best things to do in Palm Springs include exploring the hiking trails of Joshua Tree National Park on a jeep excursion or taking the Palm Springs Aerial Tramway for breathtaking views of the valley from over 8,000 feet.
Desert vistas and spectacular sunsets are the names of the game here. From retirees to hipsters and LGBT couples, the city's pools, spas, and nightclubs are drawing a diverse range of visitors.
If you're going on day trips, you won't be disappointed. The Living Desert Zoo and Gardens, as well as the Coachella Valley Preserve, are just a few of the attractions in the neighboring Coachella Valley.
Source https://www.twoscotsabroad.com/cheapest-cities-in-the-usa-to-visit/
Source https://www.budgetyourtrip.com/central-america/cheapest-cities
Source https://viatravelers.com/warm-places-to-visit-in-us-during-winter/