17 Best Places to Visit in Vietnam
Vietnam is an astonishing mix of natural highlights and cultural diversity.
The scenery ranges from jagged peaks seen from winding mountain passes down to verdant paddy fields painted every shade of green in the palette, while Vietnam's long history and multicultural population (with over 50 ethnic minority groups) make a trip here rich in heritage.
Outdoor lovers can get their teeth into the countryside within the numerous national parks, where hiking, biking, and kayaking are popular things to do, but Vietnam's most famous natural tourist attraction, the spectacular karst seascape of Halong Bay, is one natural sight that even the more slothful can experience up close on a cruise.
While the rural areas brim with lush panoramas, the big cities buzz with contemporary life and provide ample opportunities to get stuck into Vietnam's tasty culinary highlights.
This fascinating country is full of surprises and is one of Southeast Asia's most underrated destinations. Plan your sightseeing with our list of the best places to visit in Vietnam.
1. Halong Bay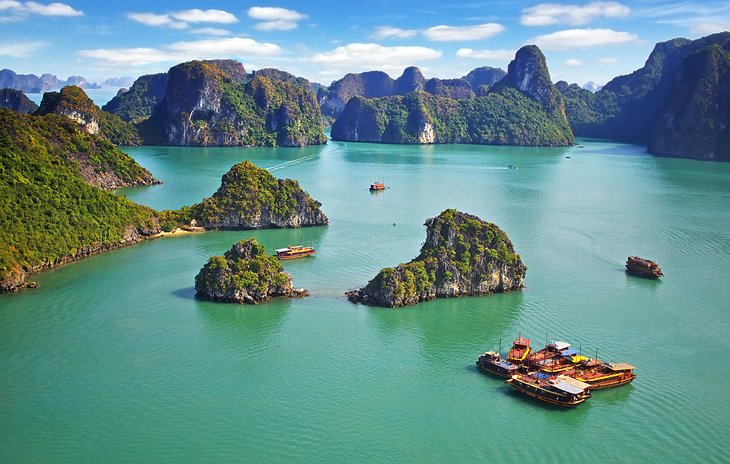 Halong Bay
The karst seascape of Halong Bay is one of the best places to visit in the world for spellbinding sea views and is a UNESCO World Heritage Site.
Thousands of limestone islands sit within this bay in the Gulf of Tonkin, eroded into jagged pinnacles by wind and water action over millennia.
With the bay's scenery best seen by boat, this is prime cruising territory. Opt for at least an overnight tour to see Halong Bay's iconic views as a day trip doesn't do it justice.
There are plenty of caves in the bay that can be entered including the Hang Sung Sot, with three mammoth caverns, and the Hang Dao Go, with superbly weird stalagmites and stalactites. For most people though, the highlight is simply cruising amid the karsts and soaking up the changing scenery of pinnacles as you pass by.
2. Ho Chi Minh City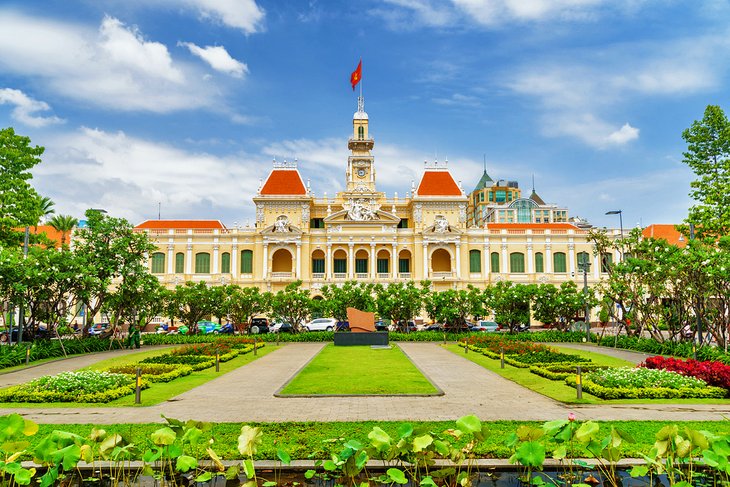 Ho Chi Minh City Hall
For big city fans, no visit to Vietnam is really complete without a visit to Ho Chi Minh City, the buzzing commercial hub of the country.
The streets are an insane clog of motorbikes and cars, the restaurant and café scene is incredibly cosmopolitan, and the shopping is the best in the country.
At its center is Dong Khoi, a relatively small and easily navigable central district, which holds most of the city's sights.
Here, you'll find the HCMC Museum, with a brilliant collection of artifacts that weaves together the story of the city, and the grand Notre Dame Cathedral, built in the late 19th century.
Check out the old district of Da Kao nearby for some of the best surviving examples of the city's French colonial architecture and also to visit the Jade Emperor Pagoda with its dazzling array of Buddhist and Taoist religious iconography.
Afterwards, the History Museum is a must-do for history fans with stacks of relics on display from various archaeological sites.
For many visitors, the two big-hitter tourist attractions not to miss are just a little out of the center, along Nguyen Thi Minh Khai Street. The Reunification Palace, then known as Independence Palace, was the residence for South Vietnam's president. It's chiefly famous as the spot where North Vietnam's tanks stopped on 30 April 1975, officially ending the war. It's a completely fascinating place to visit complete with 1960s furnishings still in situ.
Nearby is the War Remnants Museum, which although very obviously biased, paints a disturbing picture of the brutality of war and the many atrocities committed by US Forces during their Vietnam campaign.
3. Hue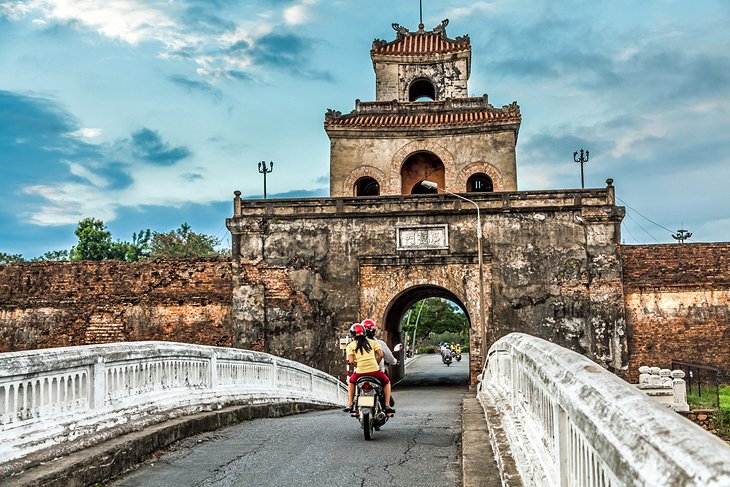 Hue
One of Vietnam's most historic towns, Hue is packed to the brim with relics from the reign of the 19th-century Nguyen emperors.
Sitting along the banks of the gorgeous Perfume River, the Imperial Enclosure is a huge site set within walls that sprawl for 2.5 kilometers.
While touring the grounds check out the gorgeous Ngo Mon Gate, the Thai Hoa Palace with its finely lacquered interior detailing, the Dien Tho Residence where the Queen Mothers would live, and the Halls of Mandarins with its preserved ceiling murals.
A dazzling number of historic sites lie outside the Imperial Enclosure walls as well.
One of the nicest ways of visiting a collection of outlying sites is by taking a riverboat cruise on the Perfume River. A day cruise can take you to visit several royal tombs along with some pagodas.
If you're short on time, the best tomb to visit is the Tomb of Tu Doc and the most important pagoda in the area is the Thien Mu Pagoda, with its tower that soars for 21 meters high.
4. Phong Nha-Ke Bang National Park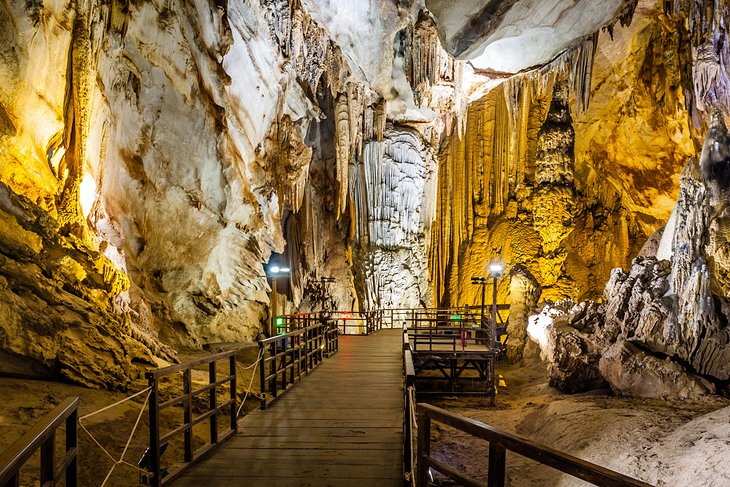 Phong Nha-Ke Bang National Park
One of the best places to visit in Vietnam for caving, World Heritage-listed Phong Nha-Ke Bang National Park is a dramatic karst mountain formation honeycombed with huge caverns, which are home to superb stalactite and stalagmite displays.
The most popular destination within the park is the Paradise Cave, which extends for a staggering 31 kilometers below ground.
The yawning caverns here are truly spectacular. Tu Lan Cave is a "wet cave," and a visit here includes swimming through the cave-systems river.
The other most popular excursion is to the Phong Nha Caves, where the interior is accessed by boat.
You can access Phong Nha-Ke Bang National Park from Son Trach.
5. My Son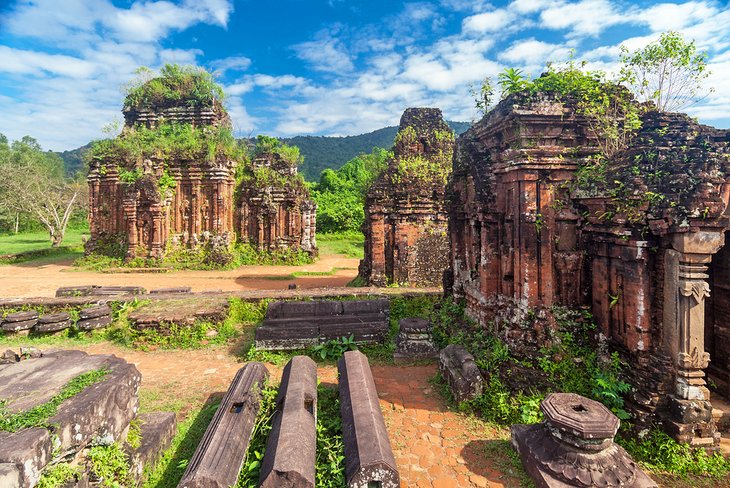 Hindu temple ruins at My Son
Surrounded by lush jungle-covered mountains, My Son is a ruined Cham era temple city that dates from the 4th century.
This old Hindu religious center was still very much in use during the 7th to 10th centuries and only fell into complete decline and abandonment during the 13th century.
There are around 20 temple structures still standing here, all built of brick or sandstone blocks and showing interesting influences from various Asian empires, including Indian and Malay.
Note that the temples of Group B are the oldest, while Group A once contained the site's most important monument but was destroyed deliberately by US forces during the Vietnam War.
A good museum on-site houses plenty of information on the Cham.
Access to My Son is from Hoi An.
6. Hoi An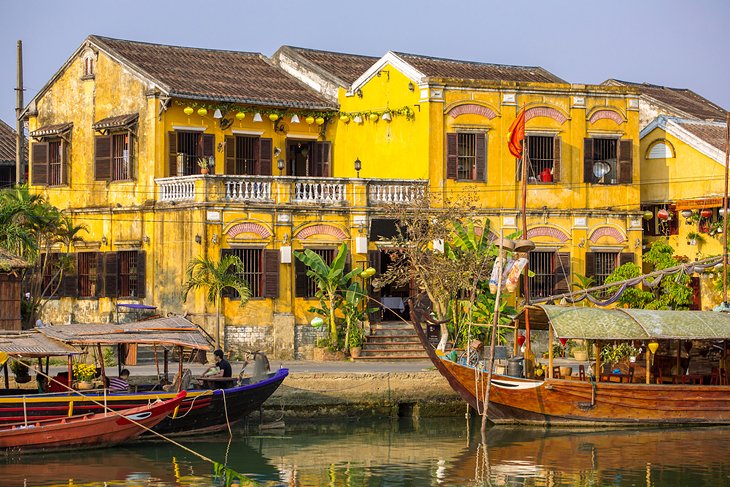 Hoi An
Beautiful Hoi An is the most atmospheric city in Vietnam, with bags of surviving historic architecture.
The old town quarter is a joy to explore, packed to the brim with well-preserved merchant houses that hark back to Hoi An's trading center heyday of the 15th century, when the town was a major meeting point for Japanese and Chinese merchants who flocked here for the local silks.
Plenty of the old merchant houses have been opened to the public, so you can get a taste of these times. The best is 17th-century Tan Ky House, with fascinating architectural and decorative elements.
Hoi An's major symbol is the delightful Japanese Bridge at the western end of Tran Phu Street, while nearby, the Assembly Hall of the Fujian Chinese Congregation is the old town's most highly decorated temple.
There are numerous small pagodas and museums dotted about town, but Hoi An's true charm is found in simply rambling the old town streets admiring the well-preserved facades.
7. Sapa Countryside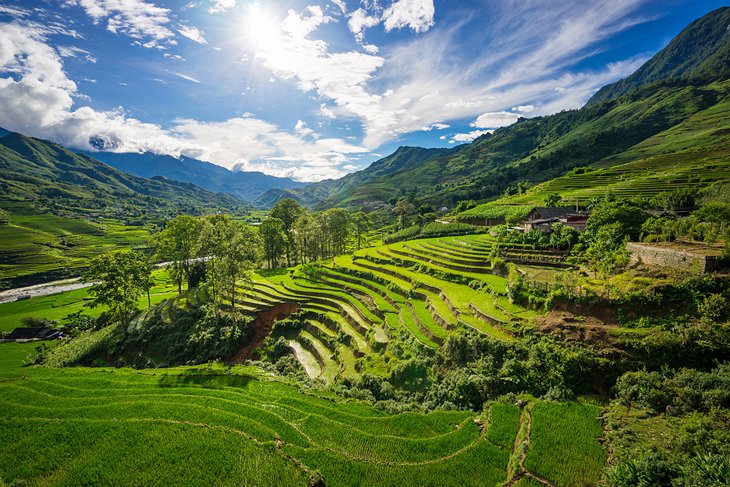 Sapa Countryside
The verdant rice field countryside surrounding Sapa, bordered by the jagged peaks of the Hoang Lien Mountains (often still known by their French colonial era name of the Tonkinese Alps), are home to Vietnam's most beautiful rural vistas.
The deep valleys here are home to a diverse mix of the country's ethnic minorities, including the Hmong, Giay, and Red Dzao people, while the rippling hills are terraced with rice fields and overlooked by the country's tallest peak, Fansipan Mountain.
This is the top trekking destination in Vietnam with oodles of options to trek or day hike between tiny villages and experience the staggering mountain views.
Sapa itself is the main base here – an old hill station and now a bustling and forever growing tourist center that is a stark contrast to the sumptuous tranquil countryside right on its doorstep.
8. Hanoi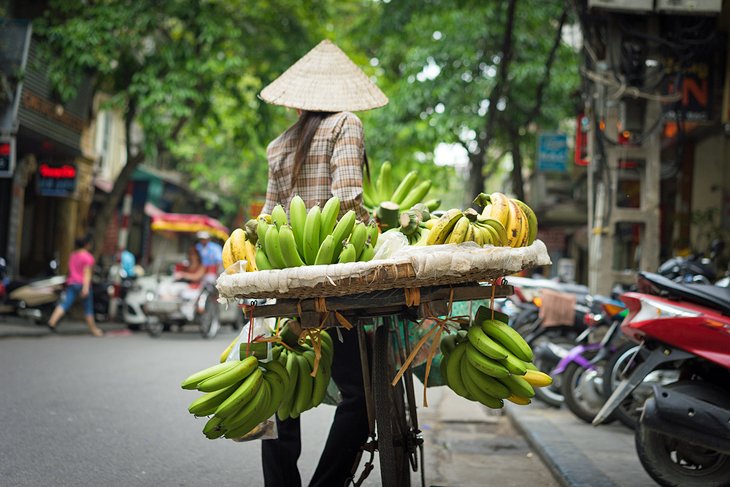 Hanoi
Vietnam's capital is the frenetic heartbeat of the nation and a place that befuddles travelers as much as it charms them.
The motorbike frenzy, pollution, and constant clamor of street vendors can get too much for some travelers, but if you want to dive into Vietnamese city life, Hanoi is the place to do it.
The old town quarter has plenty of dilapidated charm on offer, while history fans should make a beeline here simply to see the bundle of excellent museums.
The Vietnam Museum of Ethnology and Vietnam Fine Art Museum are both brilliant introductions to the diverse artistry of the country, while the Ho Chi Minh Mausoleum is an important tribute to the founder of modern Vietnam.
Read More: Top-Rated Tourist Attractions in Hanoi
9. Nha Trang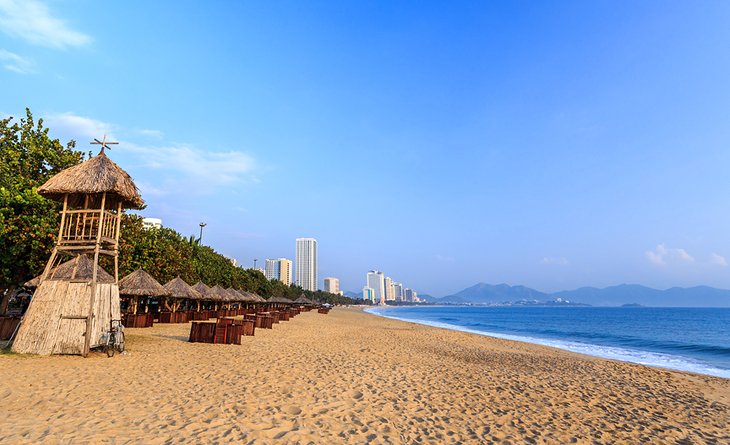 Nha Trang
For sandy fun in Vietnam, Nha Trang is king. The well-maintained beach trundles for six kilometers along the shoreline of central Nha Trang city and during summer is jam-packed with local families on vacation, as well as foreign visitors.
There is excellent swimming here with designated swimming areas and manicured lounging areas that make this a great option for relaxing days soaking up the sun and sand.
If you do get bored of sunbathing, the ancient Po Nagar Cham Towers are just to the north across the Xom Bong Bridge and have been used as a place of worship here since at least the 7th century (with some historians saying the site itself has been a place of active worship since much earlier).
There is also an excellent museum dedicated to the work of Alexandre Yersin who discovered the cause of the bubonic plague and founded Nha Trang's Pasteur Institute (which still carries out vaccination programs in Vietnam today).
10. Cu Chi Tunnels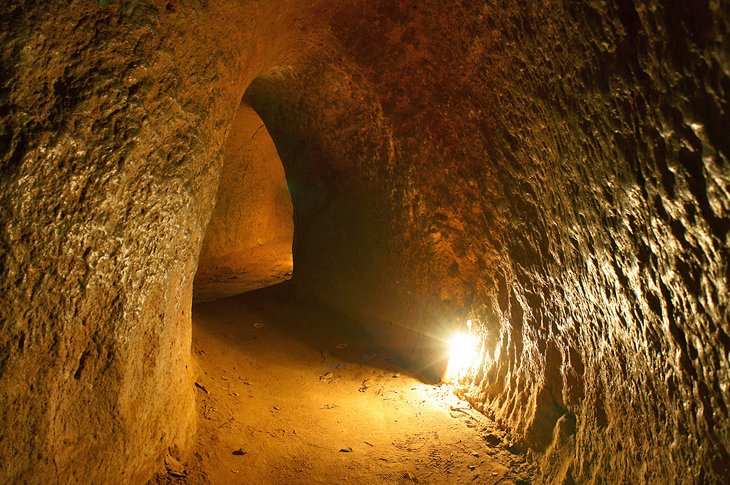 Cu Chi Tunnels
An absolutely fascinating experience for all travelers, not just those interested in Vietnam's modern military history, the Cu Chi Tunnels are an extensive tunnel network that during the war, stretched for more than 250 kilometers, allowing VC troops to operate and communicate in the area surrounding Ho Chi Minh City.
Two short sections of the network can be visited with a guide who'll take you down into the narrow unlit confines, which definitely are not for claustrophobia sufferers.
You will literally be crawling on your hands and knees and some points. You can access the tunnels at either Ben Dinh village (the more popular choice) or Ben Duoc village.
11. Ba Be National Park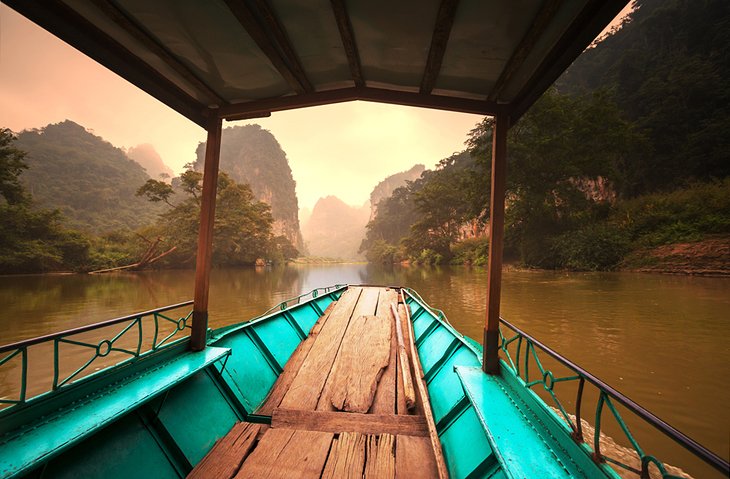 Ba Be National Park
Tranquil Ba Be National Park is absolutely stunning with the three interlinked Ba Be Lakes at its heart, rimmed by jagged karst peaks and thickly forested slopes.
Most visitors come here to take peaceful boat trips or kayak on the lake and explore the caves full of stalactites and stalagmites in the vicinity, but for the more active, there's also excellent hiking and trekking in the hills here between ethnic minority villages.
This is one of the most peaceful spots in Vietnam, and travelers who spend the night here sleep in traditional stilt-house homestay accommodation along the lakeshore, allowing an experience of simple rural life.
12. Mekong Delta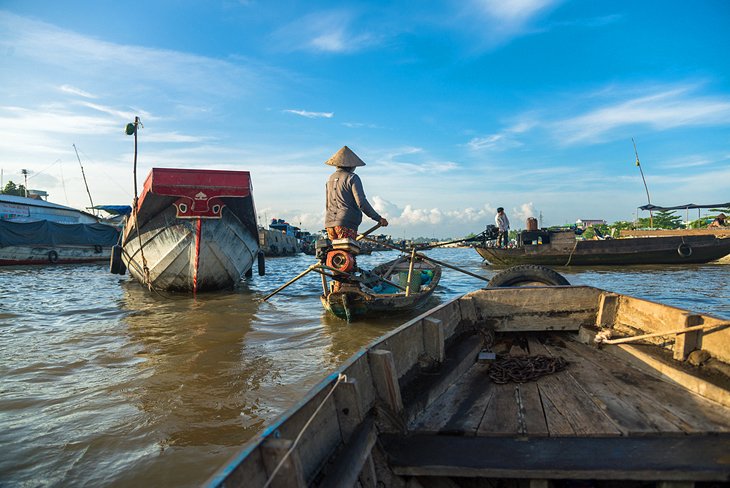 Mekong Delta
The far south of Vietnam is where the mighty Mekong River finally finds its way to the sea in a maze of waterways that crisscross the floodplain.
Incredibly lush, with paddy field vistas and mangroves, and full of local life, with chaotic floating markets to explore by boat, the delta is one of the most interesting regions for travelers to discover.
Can Tho is the most popular town to use as a base, as it's close to the floating markets of Phong Dien and Cai Rang, while boat trips from Ca Mau allow you to explore the U Minh Mangrove Forest and Cau Mau Nature Reserve.
13. Cat Ba Island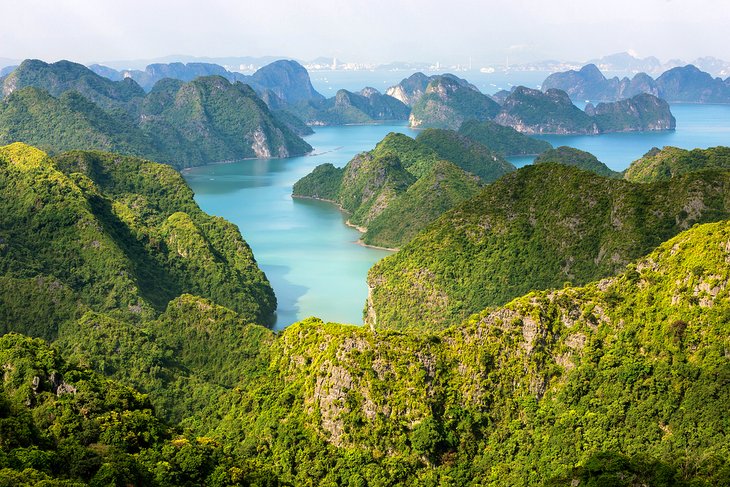 View from the top of Cat Ba Island
One of Vietnam's major centers for activities and adventure travel attractions, Cat Ba Island sits on the western edge of Halong Bay.
This is the best place to visit if you want to organize cruises and kayaking trips in Lan Ha Bay, which lies off Cat Ba's southern coast. Lan Ha Bay is a less visited seascape of karst islets and outcrops that makes for a quieter alternative to Halong Bay.
Off the water, much of Cat Ba's dense jungle interior is part of Cat Ba National Park, where hikers can spot plentiful birdlife, as well as animals such as macaques.
For many visitors, though, Cat Ba is all about climbing opportunities. Climbing excursions here utilize both the island's limestone cliffs and Lan Ha Bay's outcrops, providing experiences to suit both complete climbing beginners and experienced climbers.
14. Ha Giang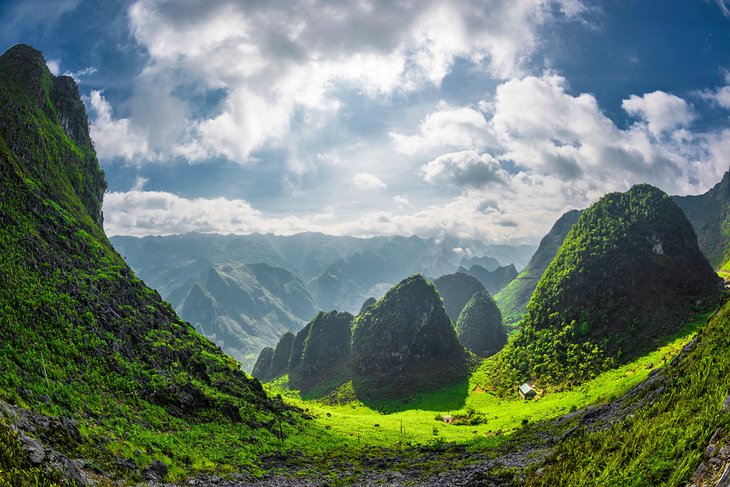 Scenery along the Mai Pi Leng Pass
The emerald-green karst mountain landscapes along Ha Giang's mountain passes make this far-north province prime territory for scenic road-tripping by either motorbike or car.
In particular, the twisty Quan Ba Pass between Ha Giang town and Tam Son provides panoramic vistas of the karst plateau and its jagged limestone outcrops, while the zigzagging Mai Pi Leng Pass between Dong Van and Meo Vac offers dizzying views of the lush mountain scenery and narrow valleys below.
Time your visit to coincide with one of the area's market days, when traders from the surrounding mountain villages pile into town. Dong Van's Sunday market is one of the best.
15. Phu Quoc Island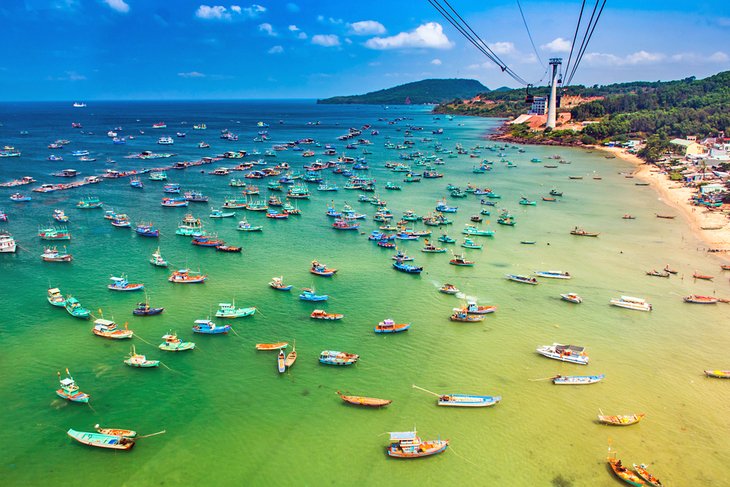 View of colorful fishing boats from the Phu Quoc cable-car
Sitting 45 kilometers off the southern coast of the country, in the Gulf of Thailand, Phu Quoc is a densely forested island, speckled by sweeps of white-sand beach that attract plenty of sunseekers during the winter dry season.
Dry season (November to May) is also when the island's underwater and on-the-water tourism attractions spring into action, with plenty of dive sites in the waters just offshore, as well as opportunities for snorkeling, kayaking, and boat trips.
Many of the main boat excursions head to the An Thoi Islands, just to the south of Phu Quoc, which is home to the best snorkeling in the area.
Off the water, the Phu Quoc cable-car provides bird's-eye views for eight kilometers, soaring over the seascape and islands, all the way from Phu Quoc to the island of Hon Thom in the An Thoi Islands.
Phu Quac is accessed by plane or regular ferries from the mainland towns of Rach Gia and Ha Tien. As Ha Tien lies very close to the southern border crossing with Cambodia, the island is a popular first (or last) stop-off in Vietnam for overland travelers.
16. Con Dao Islands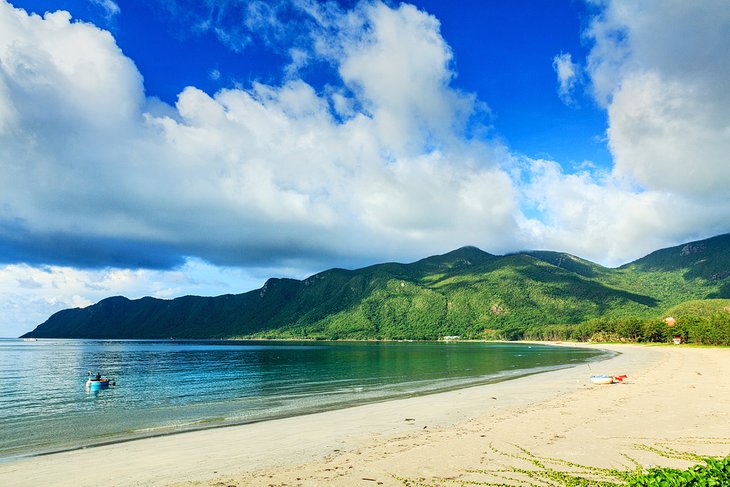 An Hai Beach on Con Son Island
This remote island group lies around 160 kilometers offshore in the South China Sea and is renowned among divers as one of the best places to visit in the country, both for the variety of sea life and for the coral reefs.
Much of the Con Dao Islands, and the surrounding water, is a protected wilderness area, with the island shores home to nesting turtles, and dense forest still covering the island interiors.
The main island, and prime base for visitors with all the accommodation and things to do, is Con Son Island, which has sweeps of sand strung out across its coast that attract beachgoers looking for a relaxed sun-soaked getaway, as well as divers.
Even if you're here mostly for the beach, make sure to explore the historic sites of Con Son Town (the island's only settlement) including Phu Hai Prison, Bao Tang Con Dao Museum, and the prison known as the Tiger Cages, which document the dark history of this isolated island group.
Con Son's remote position led to the island being used to incarcerate political prisoners during the era Vietnam was occupied by French colonial forces, and later by both the South Vietnamese government and the occupying American forces.
Preserved sites including Phu Hai Prison and the prison cages used by the US forces, known as the Tiger Cages, along with Con Son Town's Bao Tang Con Dao Museum, do an excellent job of documenting this history for visitors.
Access to Con Son Island is either by flight from Ho Chi Minh City or by ferry from the coastal city of Vung Tau.
17. Mui Né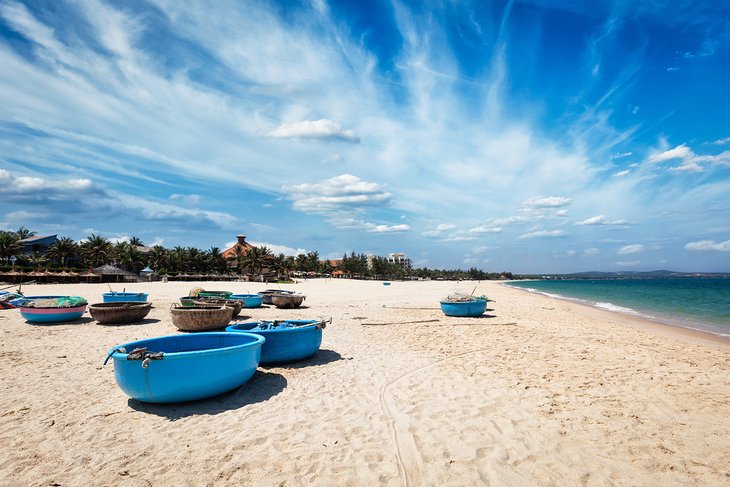 Fishing boats on the beach in Mui Ne
Once a sleepy coastal fishing town, Mui Né has developed into a beautiful beach resort town and a prime destination for windsurfing, sailing, and kitesurfing.
Compared to other beach destinations in Vietnam, however, Mui Né remains relatively unknown – and this means pristine beaches and a quiet retreat for most of the year.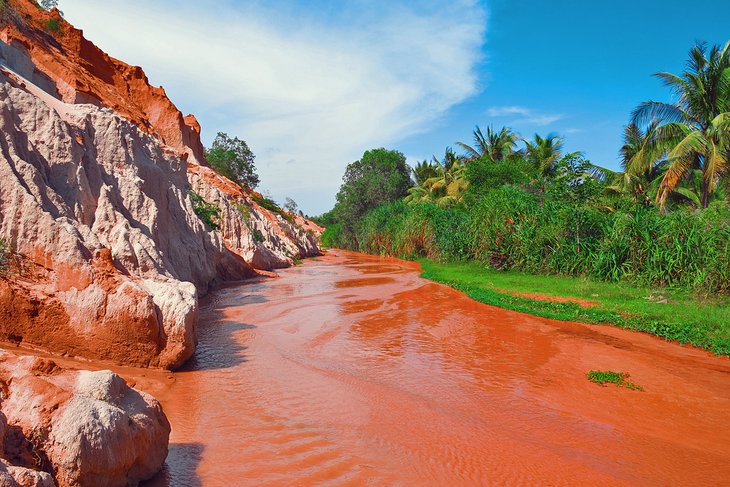 Red cliffs and river in Mui Ne
One of Mui Né's most unique attractions is the natural Red Sand Dunes just outside town, where visitors can practice sand-sledding or rent dune buggies for a more adrenaline-charged experience.
Tucked away between nearby fishing villages and towering orange limestone formations, there's the fairy stream, a slow-moving warm stream that almost feels like a walkway because it's so shallow – follow it to the end to reach a waterfall.
For those wishing to explore beyond the coastline, there's also the ruins of the Po Shanu Cham Towers – remnants of the Cham Empire that dominated the area many centuries ago.
Frequently Asked Questions
When is the best time to visit Vietnam?
Vietnam experiences strong monsoon seasons, where heavy rains hit the cities and the countryside, often causing floods and mudslides. If you're planning to travel around, the best time to visit Vietnam is during the dry season, which lasts from December to February – but there are some exceptions.
The south of Vietnam – where Ho Chi Minh city is located – experiences a more tropical climate, with high temperatures and high humidity year-round. Visiting these areas in the cooler months means less humidity and temperatures in the high 20s rather than the high 30s and 40s, which makes it more comfortable to walk around.
In the north, however, many areas experience an actual winter. Hanoi sees temperatures in the mid- to high teens in December and January – and in the mountains of Sapa in the north, you'll even get to see some snow during these months.
If you're visiting Danang for some beach time or to travel through the ancient town of Hoi An, it's best to arrive between February and May, when water and air temperature are in the 20s – perfect beach weather for enjoying the sand or a dip in the water. The rainy season, and especially the months of September and October, see very heavy rains and often very strong wind storms on the coast, so it's better to stay away from Danang during this time.
12 Best Places to Visit in Vietnam
A long, narrow country squeezed in between the South China Sea and the Laos and Cambodia borders, Vietnam is a land of striking landscapes that range from the lush rice terraces and forested mountains in the north to the picturesque valleys of the Central Highlands and the fertile delta and beautiful beaches of the south. Vietnam has seen its fair share of struggles. Ruled for almost a thousand years by various Chinese dynasties until 938 AD, Vietnam became a French protectorate in the 19th century. After independence, there was the Vietnam War. Today, Vietnam is a proud country and you can see why. Not just for fiercely defending its own independence, but for its incredible landscapes and history.
The first words on everyone's lips when speaking of Vietnam are undoubtedly Halong Bay, a beautiful set of karst islands and formations off the northern coast. Hanoi is the bustling, motorbike filled capital. Plan your trip to this beautiful Southeast Asia travel destination with our list of the best places to visit in Thailand.
12. Dalat [SEE MAP]
Year-round cool weather and idyllic scenery of misty valleys, lush pine trees and colorful flowers are some of the reasons that Dalat was once used by Vietnamese emperors and French colonials as a summer retreat. Today, this charming town in the South Central Highlands of Vietnam is a popular destination for honeymooners, weekend getaways and for those looking for relief from the heat.
A walkable city, Dalat is a beautiful scene of French colonial architecture and villas set amid picturesque landscapes. The city is well known for its royal palaces that were owned by the last emperor of Vietnam. These lovely palaces are open for tours as is the Hang Nga Guesthouse, the city's most bizarre attraction. Informally called the "Crazy House," this structure is a fantastical construction with caves, spider webs and shapes of animals and mushrooms. Dalat's lively market is a great place to find fruits, flowers and vegetables grown in the local area as well as handicrafts and silk embroidered items.
Outside the city are scenic lakes, flower gardens, plantations and mountains offering pretty waterfalls and trails for hiking and mountain biking. A must-do is the Valley of Love, an incredibly beautiful valley with pine forests and lakes where tourists can enjoy pedal-boating and canyoning.
11. My Son [SEE MAP]
besar bears / Flickr
Located on the central coast of Vietnam near the Duy Phú village is the important archaeological site known as My Son. One of Southeast Asia's most notable heritage sites, My Son was once a significant center of religious Hindu ceremonies where the kings of the Champa Kingdom built numerous temples devoted to the worship of the god, Shiva, between the 4th and 14th centuries.
Believed to have once contained more than 70 temples that were constructed with brick and decorative carvings and sculptures bearing scenes of animals, priests, gods, mythical battles and inscriptions of Sanskrit and Champa, My Son today features a complex of ruins in varying states of disarray and repair, all arranged in several groups.
Within the site is a museum where visitors can check out exhibits and artifacts to better understand and appreciate the ruins. Near the entrance of My Son are a few cafes, food vendors and a shop selling souvenirs. At certain times of the day, visitors can watch live Champa dance performances. Additionally, the site is surrounded by jungle, hills and a lake where visitors can enjoy hiking and kayaking.
My Son is often reached by organized tour groups from Hoi An. However, visitors can also arrive at My Son by motorbike rentals.
10. Phu Quoc [SEE MAP]
Phu Quoc is a scenic island in the Gulf of Thailand. While it officially forms part of Vietnam, it is actually closer geographically to Cambodia. Today, it's characterized by dense tropical jungle, soft sandy beaches, and undulating hills. But the island has a fascinating history, having served first as a French missionary base and then as a French colonial wartime prison – a gloomy reformatory that you can visit today.
History aside, the island is most tempting for its alluring tropical nature. Days in Phu Quoc are spent sunbathing on sandy beaches, scootering around fishing villages, visiting pearl and pepper farms, and, if you're up for it, trekking to waterfalls.
An island that's famous for its seafood, don't miss an opportunity to try out Phu Quoc's famous fish sauce (nuoc mam) – you can even visit one of the fish sauce factories while you're here!
9. Phong Nha-Ke Bang National Park [SEE MAP]
© Quangha07 / Dreamstime
Tucked away in the Quang Binh Province in Vietnam's Central Coast region, Phong Nha-Ke Bang National Park is one of the most picturesque parts of the country. With a steadfast reputation as a filming location for 2017 Kong: Skull Island, and with a nearby international airport, the national park is more popular than ever before.
Opened to the public in 2010, the appeal of Phong Nha-Ke Bang National Park is the escape from the city. Here, you'll live life in the slow lane as you cycle through Kong jungles at your own pace. Home to 400 million-year-old karst mountains, there are hundreds of caves and secretive rivers to explore. The Son Doong Cave is a must visit. Home to its very own hidden jungle, microclimate, and Underground River, it's one of the largest caves on Earth.
Due to its location near the Laos border, access to the park is strictly controlled, and visitors can expect to find a strong military presence here. This is mainly due to its war history – the park has some of the world's highest numbers of undetonated bombs, which is why visitors can only visit this place with a licensed tour guide.
8. Ho Chi Minh City [SEE MAP]
Dennis Jarvis / Flickr
Ho Chi Minh, formerly known as Saigon, is the biggest city in all of Vietnam. It's also the old capital of the Republic of Vietnam. When Saigon fell to the north in 1975, it was renamed to HCMC, yet its former name is still used today, particularly when describing the beating heart of the city.
Hoi Chi Minh has a bit of everything – temples, museums, parks, and tourist shopping. Whatever your interests, you'll find something to do here. Head to the top of the Saigon Skydeck for an astonishing 360-degree view of the city – especially impressive at night when the lights twinkle on below.
History buffs should not miss the chance to explore the mysterious network of the Cu Chi tunnels, the headquarters for many military operations during the Vietnam War.
The five stories of Reunification Palace – also known as the Independence Palace – is also a fascinating place to go. It's a famous spot in Vietnam's history as it captures the time when Saigon fell as a tank broke through the gates of the palace. A replica of this same tank can be seen on the grass outside the palace. If you're curious to learn more about the war, you'll enjoy a visit to the War Remnants Museum or the Museum of Vietnamese History.
7. Mekong Delta [SEE MAP]
jorgecab / Flickr
The Mekong Delta, nicknamed the 'Rice Bowl of Vietnam,' is a lush network of waterways in Vietnam known for its excellent nutrient-rich soils and diverse ecosystems – the banks are a veritable patchwork of fruit, vegetables, rice plantations and cattle farms that provide sustenance for more than a third of the country.
This impressive stretch of river frontage is the most biodiverse in the world if you don't count the Amazon. Taking up much of the south of Vietnam, the Mekong Delta is an extraordinary place filled with lily pad waterways, rice paddies, mangroves, and enchanting wildlife.
With plenty of bus connections and motorbikes, tourists can explore the Mekong Delta and its towns like Tra Vinh, which is considered one of the prettiest villages of the delta. A boat trip down the tranquil tributaries and mangroves of the Mekong is an unforgettable experience. Paddled by a local in a wooden canoe, you'll be able to witness everyday life on the river, passing farmlands, fruit orchards, monkey bridges, water buffalo, and floating markets. The best time to visit the Mekong is during the dry season between December and May when there's less chance of flooding.
6. Nha Trang [SEE MAP]
NguyenTrung / Flickr
If it's beaching you're after, you've come to the right place. Nha Trang is the most famous seaside resort in Vietnam, with a laidback atmosphere and exceptional scuba diving. While it's certainly not on the same scale as many of Asia's other beautiful beaches, Nha Trang offers warm water and some picturesque offshore islets.
The promenade that encircles the beachfront is always a hive of activity, filled with parks and sculptures that make a stroll here interesting. As with most beach resorts, most of the activity gets going when the sun goes down, and Nha Trang is no different. You'll find a host of vibey bars and restaurants near the beachfront.
There's much more to Nha Trang than sunbathing and strolls, though. Go for a soak in the Thap Ba Mud Bath or take a ride on the longest cross-sea cable car in the world. The sacred Po Nagar Cham towers, dating back to the 7th to 12th centuries, offer a taste of the city's history – they're an active religious site for Cham, Chinese, and Buddhists even today.
5. Sapa [SEE MAP]
Tracing the border with China, Sapa is a captivating remote town in the Hoang Lien Son mountains of northern Vietnam. Its elevation 1,500 meters above sea level is nothing to scoff at when you're trekking the terraced hills and slopes around this high-altitude mountain town. While there's plenty of natural beauty to tempt you to this far-reached corner of the country, much of Sapa's appeal lies in its raw and authentic culture.
Days are spent trekking through rice paddies, rural villages untouched by tourism, and the clouds of Fansipan – Vietnam's highest peak. Scenery aside, the highlight is hands down the opportunity to chat with these fascinating people along the way – local kids will tag along and try to sell you some of their handmade jewelry or simply try to improve their English by speaking to you.
In the town of Sapa itself, there are attractive French colonial sites worth visiting such as the Gothic church, the town square and city hall. Sapa is a major market town where the various ethnic tribes in the area often gather to sell their handicrafts, which make excellent souvenirs. At the Sapa Culture Museum, visitors can learn all about the history and cultures of these ethnic groups.
4. Hue [SEE MAP]
archer10 / Flickr
Hue – formerly known as the Panduranga of Cham Kingdom – was once the imperial capital of Vietnam. Located in the central region, Hue had a huge role to play in the Vietnam War. Captured by the Viet Cong for a total of 24 days, thousands of people were killed here if they were thought to be sympathizers of the south.
Today, the city is split in two by the Perfume River. The old city with its ancient ruined citadel lies to the north and the modern-day city to the south. The Demilitarized Zone, which marks the official former border, is one of the most popular day trips from Hue while the Thien Mu Pagoda is the city's official symbol.
Of the city's monuments, the Citadel is the most famous. Once the seat of the Nguyen emperors, the Citadel is a sprawling complex of grand palaces, ornate temples, walls and gates. Prime attractions within the Citadel are the Forbidden Purple City, Thai Hoa Palace, and the Ngo Mon Gate. Another important landmark on the river is the city's official symbol, the Thien Mu Pagoda.
A stroll along the promenade is also recommended, through the statue-abundant parks and onwards by scooter or boat cruise to the Tombs of the Emperors on the outskirts of the city. Dating back to the 19th and 20th centuries, the Tomb of Tu Doc, with its striking Buddhist architecture is the cherry on top.
3. Hoi An [SEE MAP]
jmhullot / Flickr
Laidback and charismatic with a charm all of its own, Hoi An is the highlight of any Vietnam itinerary. Located south of Danang within cycling distance of some excellent warm-water beaches along the central coast, this atmospheric old town is a feast of color, where bright and cheerful lanterns adorn each and every building.
The narrow, winding lanes of the old town are lined with beautiful historic buildings, Chinese temples and wooden-fronted shops with excellent opportunities for retail therapy, there's plenty to fill your afternoons in Hoi An.
Browse the market, wrangle a tempting spa deal, and get a dress or tailored suit handmade for you at one of the town's many illustrious tailors. Don't leave without a visit to the gorgeous Japanese Covered Bridge and the glaze-roofed Chinese merchant houses that date back hundreds of years and house a quarter of the town's population.
2. Hanoi [SEE MAP]
Greg Hayter / Flickr
Hanoi, the capital of Vietnam, is truly chaotic, but that's all part of its charm. An interesting mix of French and Sino-Vietnamese influences, it's one of the most rapidly growing cities in Southeast Asia. Those visiting this energetic capital should be prepared. It's a hive of activity at the best of times, utter chaos at the worst – a city where crossing the road could be taking your life into your own hands with cars, motorbikes, and tuk-tuks vying for right of way in a city without road rules.
One of the best places to experience the madness of Hanoi is at Legend's Corner. The well-located Legend Beer restaurant is the ideal spot to sit with a drink and watch the rush hour insanity just before sunset. You'll see pedestrians, dogs, cars, tuk-tuks, and scooters all entwined in traffic, yet somehow there are very few accidents.
For a change of pace, go for a stroll around the freshwater Hoàn Kiếm Lake in the Old Quarter or soak up more Vietnamese history with a visit to the Thăng Long Imperial Citadel. The Ho Chi Minh Mausoleum, the final resting place of the Revolutionary leader and Vietnamese President, is a must-see.
1. Ha Long Bay [SEE MAP]
Located about 130 km (80 miles) east of Hanoi in northern Vietnam, Halong Bay is celebrated for its gorgeous emerald-hue waters, thousands of spectacular limestone karsts, astonishing waterside caves, and beautiful tree-topped islands. It's a popular location for adventure – scuba diving, kayaking, hiking, and rock climbing can all be enjoyed in and around Cat Ba National Park. For those who wish to simply relax and enjoy the views, there are numerous Halong Bay cruises to choose from, from basic to top-level luxury.
The thousands of islands scattered about the bay are a real mixture, ranging from isolated landmasses home to free-roaming monkeys and antelope to bigger inhabited islands with some fantastic beaches. Boat cruises are the best way to experience the natural wonder of Ha Long Bay. With hundreds of boats ranging from traditional Chinese junks to luxury cruisers, boat tours can vary from day trips to multiple-night journeys. These tours often provide meals, nightlife activities and excursion stops where islands, caves and lagoons can be explored. Most boat cruises are arranged either from Hanoi or from ports such as Haiphong, Halong City and Cai Rong.
As with most holidays on the water, Halong Bay is easily affected by the weather. Plan your trip between March and June to get the most out of your visit. June to September is the off-season, so you can usually get some great deals – just be sure to keep an eye on the weather forecast as monsoons can really put a dampener on your trip.
Map of Vietnam
© OpenStreetMap © MapTiler © Touropia
10 Best Places to visit in Vietnam in 2022 What to See and Where to Go for First-Timers
Vietnam is one of the most popular countries to visit in Southeast Asia and it is easy to understand why. It has great food (one of my favorite food in the world), it's affordable, and it is home to some of the most stunning sceneries you will ever see in Asia, and the last part is what we are going to focus on today.
I spent over 2 weeks in Vietnam back in 2014 exploring all the tourist attractions and beautiful landscapes the country has to offer and I am here to help assist in finding the best places to visit in Vietnam for first-timers such as yourself.
Without further ado, let's first take a look at the best places to visit in Vietnam all laid out on a map below: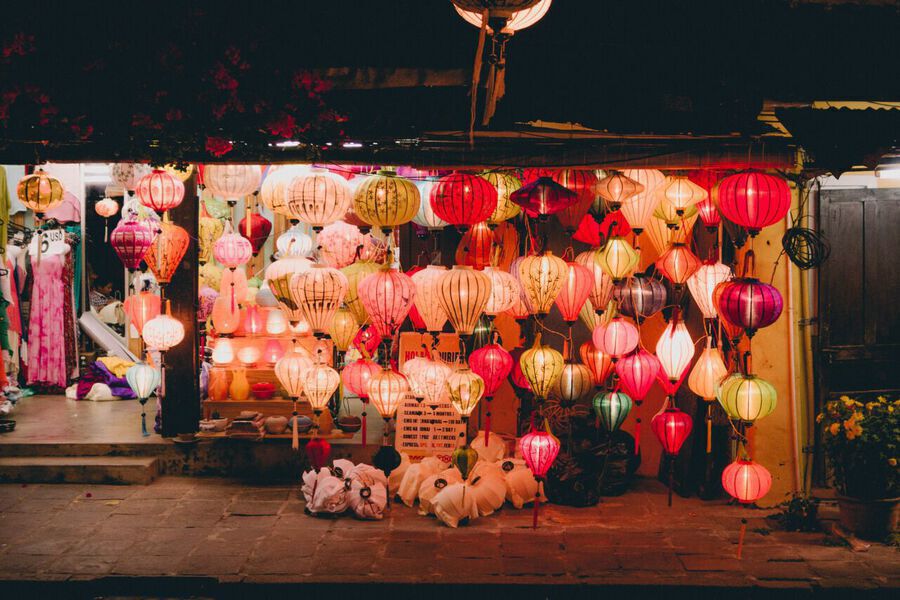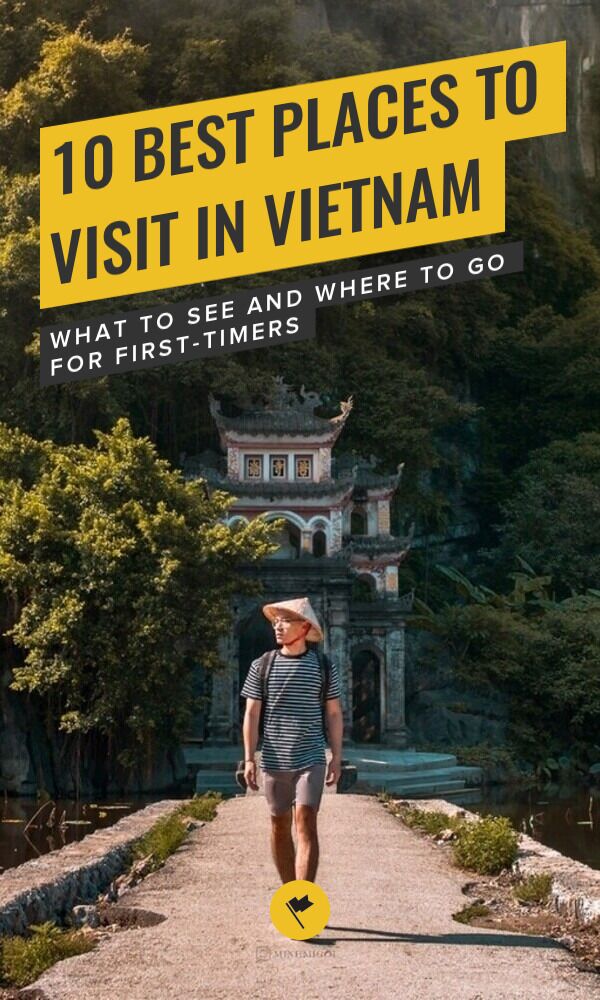 Save to Pinterest
Don't have time to read? Save this page on Pinterest for later and don't forget to follow us on Pinterest .
Best Places to Visit in Vietnam Map
Vietnam Travel Video
1. Ho Chi Minh City
Ho Chi Minh City is a modern metropolitan full of history, tourist attractions, and it is a great place for you to start your journey in Vietnam and get the hang of what the country is all about.
The city itself is like any other big city in Southeast Asia, it comes with traffic jams, full of nightlife activities, and a ton of things to do for city-goers. It is also home to the Vietnam War Museum, which I highly recommend you visit.
Be warned though, the content of the Vietnam War Museum is very depressing and some photos are extremely graphic but in order to understand Vietnam as a country and where its people are coming from, it is important to learn about the dark past and there is no better place than in Ho Chi Minh City.
Ho Chi Minh is also home to some stunning colonial-era architectures like the Notre Dame Cathedral of Saigon and the Saigon Central Post Office which should allow you to get a glimpse of how much the city was affected by outside influences.
There is also a ton of street food along Pham Ngu Lao street, the tourist strip, where you will be able to try all the delicious Vietnamese street food like the French-inspired Bahn Mi sandwich and the delicious Vietnamese coffee, my favorite type of coffee in the world.
Despite it being a big crowded city, Ho Chi Minh has quite a lot to offer for first-timers as culture and the vibe here are more catered to tourists than the capital city, Hanoi so if you are planning to visit Vietnam, be sure to start your journey in Ho Chi Minh City.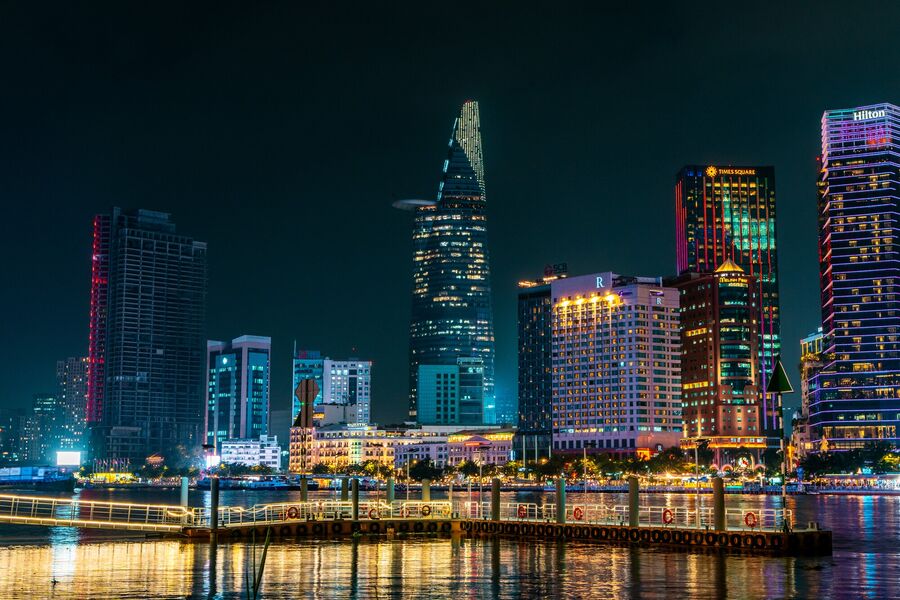 More Activities in Ho Chi Minh City
Instantly turn your travel photos into beautiful work of art in one click. Available for both mobile and PC.
2. Cu Chi Tunnel
Only 2 hours away from Ho Chi Minh City, outside the small town of Cu Chi, you will find a Vietnam War-era network of old connecting tunnels that were used by the Viet Cong that drove the US forces out of the country called the Cu Chi Tunnel.
This is one of the many connecting tunnels that can be visited by tourists and there are often day trips and organized tours you can take from Ho Chi Minh that you can take.
At the Cu Chi Tunnel, you will learn a bit more about the Vietnam War and the guerilla tactic used by the Viet Cong to overcome the US forces before you have a chance to go down these extremely narrow and humid tunnels to see for yourself.
Be warned though, the tunnels are extremely small and if you are claustrophobic, I would recommend against entering the tunnel. One of the guys in my group fainted due to him not knowing he has claustrophobia and the humidity didn't help.
To think that the Viet Cong soldiers have to stay in these small tunnels for months on end is beyond me. If you are interested in the history of Vietnam and the Vietnam War, visiting the Cu Chi Tunnel is a no-brainer.
More Activities in Cu Chi Tunnel
3. Mekong Delta
Mekong Delta is where the mighty Mekong River, the 12th longest river in the world meets the sea as it makes its way from the Tibetan Plateau across 6 countries through China, Myanmar, Laos, Thailand, Cambodia, and eventually Vietnam.
The Mekong Delta is a maze of waterways teems with life from beautiful mangrove trees to lush paddy fields. The area is also home to several villages and cities living off the resource-rich Mekong river. One of the most populous cities in the area is Can Tho which is a great place to witness how the locals have adapted their lives to the flood plain first hand.
Surrounded by rivers, nature, and floating markets, the Mekong Delta is best explored with a boat and you can do just that straight from Ho Chi Minh City with a guided tour which also includes a night stay at Can Tho.
If you are looking for a fun thing to do near Ho Chi Minh City for a day or two, I highly recommend you visit Can Tho and the Mekong Delta for 2 days. The price of tours to the Mekong Delta varies a lot depending on what you want to see so be sure to check the recent tour price with the link below.
More Activities in Mekong Delta
4. Hoi An
Hoi An is one of the most photogenic towns in Vietnam. It is an ancient port town that used to be an important Southeast Asian trading port between the 15th – 19th Centuries CE.
Its beautiful blend of traditional and foreign influence on the architecture of the ancient town draws a ton of tourists from around the world each year. It can get crowded at times especially by the river at night but Hoi An is just too beautiful to ignore.
You can spend your time exploring the crisscrossing streets of the ancient town in the morning, visit the Japanese bridge, and have a nice lunch break at one of the many restaurants in town eating some of the best food you can eat in Vietnam like the Cao Lau (the signature noodle dish), Bahn Bao Vac (Vietnamese dumplings) and Bahn Mi (Vietnamese Baguette Sandwich).
There are a lot of things to do and a ton of beautiful photo spots waiting for you to take in Hoi An. If you are planning to visit Vietnam and are looking for a photogenic place to take awesome photos with, Hoi An is the place to be.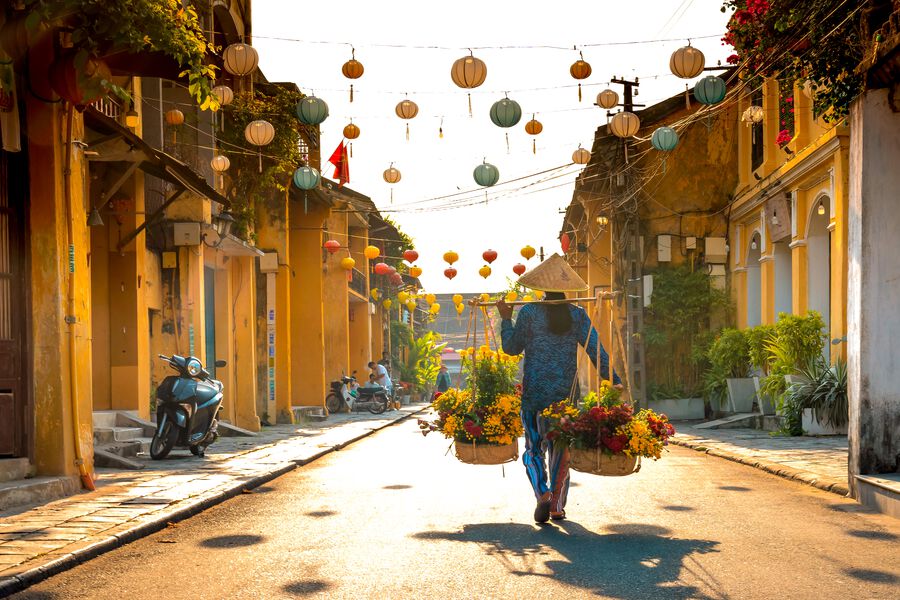 More Activities in Hoi An
5. My Son
My Son Sanctuary is an old ancient ruin dated back from the 4th to the 13th Century CE located around an hour away from Hoi An and you can visit the remote ruin via a day trip or an organized tour operate in the old town.
My Son Sanctuary is a great example of the prowess craftsmanship of the people of the Champa Kingdom that reigned this part of Vietnam back in the 4th Century. The temples and towers found at My Son are of Hindu background and it resembles those old ruins scattered throughout Cambodia and Thailand like the famous Angkor Wat in Siem Reap.
If you are interested in history and are looking for something to do for a day in Hoi An then I highly recommend you visit My Son Sanctuary. This is one of the few places you will see this type of ruins in Vietnam and it would be a shame if you come all the way to Hoi An and not see this ancient ruin with your own eyes.
More Activities in My Son
6. Phong Nha
If you are looking for a little adventure in Vietnam, the cave region of the country that has been steadily gaining popularity, Phong Nha, home to the largest cave in the world, the Son Doong Cave, is a must-visit.
Phong Nha is probably one of the few places on this list that are still considered off-the-beaten-path in Vietnam and for good reasons. The area is extremely remote and surrounded by nothing but rice paddies and sandstone mountains.
Under these sandstone mountains and hidden in plain sights are some of the most beautiful natural caves in the world. Some claim that the largest cave in the world, the Son Doong Cave located right here in Ninh Binh, is so massive that the cave has its own weather system.
That said, getting there is extremely expensive with an expedition costing over 3,000 USD to reserve. Fortunately, there are several other caves as well that are worth a visit in Phong Nha like the Paradise Cave, a beautiful cave full of stunning stalactites and rock formations.
If you love adventure and would like to do something unique in Vietnam like go caving, Phong Nha is definitely worth a visit. I highly recommend you go on a tour into the Paradise Cave where they will take you even deeper than the designated area and explore the dark cavern a size of a football field and more.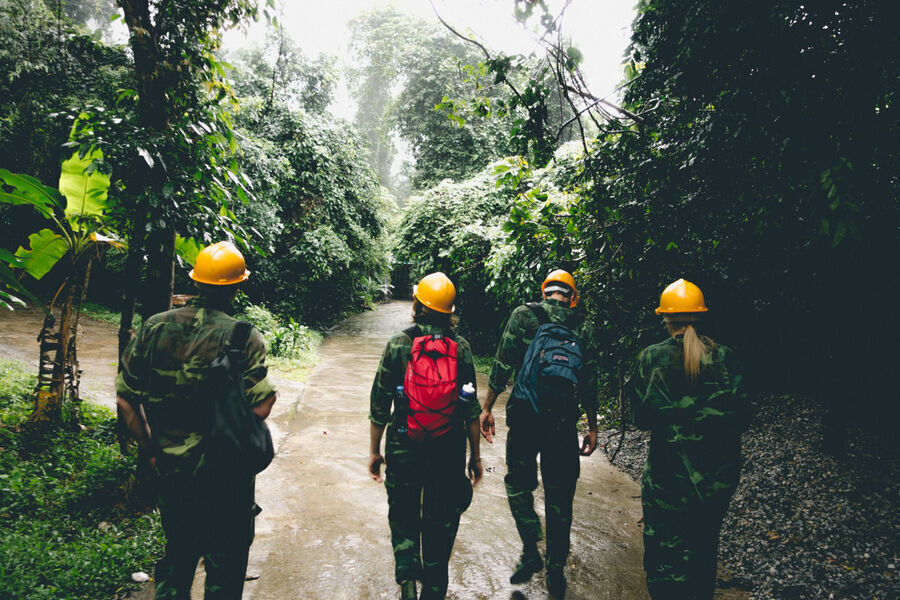 More Activities in Phong Nha
7. Ninh Binh
Ninh Binh, a small town located only an hour away from Hanoi, is another great place to visit that you may not have heard of. The city itself is nothing special in particular but what makes Ninh Binh worth your visit is all the beautiful nature surrounding the city that you can explore.
Places like Hang Mua Cave Viewpoint will allow you to see clearly just how beautiful the landscape around Ninh Binh is. To get to the viewpoint, you will have to climb 500 steps up the stone stairs before you arrive at the top where you will be able to see the stunning limestone mountains surrounded by rice paddies as the Tam Coc river runs through it.
You can also hire a boat and explore the Tam Coc River up close as well as visit some of the most stunning mountain temples in the region like the Bich Dong Pagoda where you will find an ancient tiered pagoda nestled into a mountainside.
All in all, Ninh Binh is a great place to visit if you like nature. It is not too far from Hoi An making it a great side trip to do. It also offers a great escape from the bustling capital city and be immersed in nature. To explore Ninh Binh effectively, be sure to rent a scooter and take a ride around the rice paddies here. You will love it!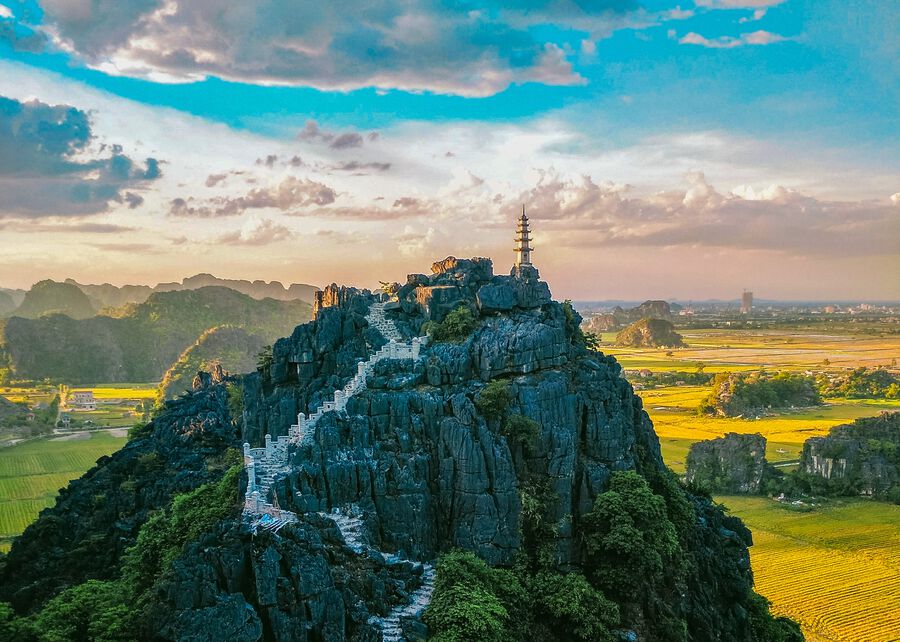 More Activities in Ninh Binh
8. Hanoi
Hanoi is a bustling capital city of Vietnam where motorbikes weave through the roads like unstoppable water flowing in a river and one of the best things to do in the city is to go out and try all the delicious street food there.
Tourist attractions worth visiting in Hanoi are the Tran Quoc Pagoda, the oldest Buddhist temple in Hanoi which is located on the West Lake, another great place to walk around in the evening.
Within the same area, you can also drop by and admire the stunning Presidential Palace and visit the Ho Chi Minh Mausoleum.
As you can see, there is quite a lot to offer in Hanoi and if you are looking to experience the bustling city and energy of the young generation of Vietnamese, there is no better place to be in Vietnam than Hanoi.
More Activities in Hanoi
9. Halong Bay
Halong Bay is no doubt one of the most popular and touristy things to do in Vietnam and it would be a shame if you come all the way here and not see it for yourself.
At Halong Bay, you will find yourself in this dreamy landscape of hundreds of sandstone mountains scattered out into the ocean as you cruise around, stopping at remote beaches and villages as you go. It is one of the most beautiful places in Vietnam and definitely worth a detour from Hanoi.
That said, I would recommend you stay clear of party boats and look for a more nature-centric if you want a more immersive experience at Halong Bay. You can book a live aboard for around 50 – 150+ USD depending on the duration and the quality of your experience. Remember, there are a lot of terrible tours out there so be sure to keep an eye out for red flags. After all, you will get exactly what you paid for at Halong Bay.
More Activities in Halong Bay
10. Sapa
Sapa is one of my favorite places in Vietnam. The area is full of beautiful mountains and hills with rice terraces for me to hike around in the cool breeze of the highland. Sapa is also home to the Black Hmong minorities and they will make themselves known immediately when your bus rolls into Sapa.
Sapa is a prime place for tourists to hang out and for the Hmong minorities to make money, and so you might get overwhelmed by the number of people trying to sell you trinkets. Do not let that deter you from visiting Sapa though as the place has a lot to offer from a unique experience, staying in a homestay with the locals in the mountains, hiking around the rice fields, and exploring the hills of Sapa on a motorbike.
To do Sapa justice, I highly recommend you rent a motorbike, go out, and explore the stunning landscapes at your own leisure. On your way, you will find plenty of rice paddies as far as the eyes can see, beautiful mountain villages, and lovely locals that will be happy to see you visiting their remote villages.
You can also go and visit Love Waterfall and Silver Waterfall located not too far from Sapa town center or get the cable car up to the top of Fansipan Mountain, the highest mountain in Vietnam, at 3,143 meters (10,311 ft.) above sea level.
There is no shortage of awesome things to do in Sapa and if you are looking for a nice place to see an example of how beautiful nature in Vietnam is, Sapa is the best place to be.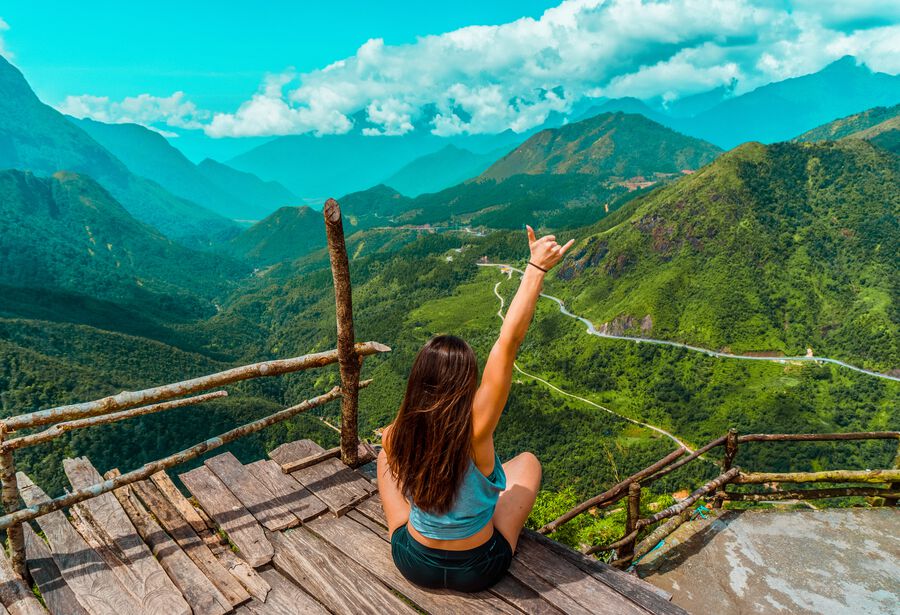 More Activities in Sapa
And there you have it, the 10 best places to visit in Vietnam from north to south. What do you think of these places? Are you planning to visit Vietnam soon? If you have any questions, do not hesitate to ask me in the comments below.
Don't forget to Get Travel Insurance
If you are looking for travel insurance to go along with your trip to Vietnam, I would recommend WorldNomads.com, which is what I use to look for travel insurance that fits my kind of adventure.
Now that we have all the information we need, it's time to plan your trip to Vietnam! Here are some resources to help you get your trip going:
What to Pack: To help you get started on packing, here are 60 essential travel gear I carried with me on my trip to Vietnam.
Flights: Skyscanner and Expedia are the best places to start looking for cheap flights and great deals from your home country.
Accommodation: Hostelworld, Booking.com, and Agoda.com are the ultimate go-to platforms to search for amazing hostels and hotels at an affordable price.
Homestays: Vrbo is the best platform to look for a more local experience staying in Vietnam. This way, I get to meet a local first-hand and have access to local information I wouldn't have otherwise.
Transportation: 12go is a great place to look for bus and train schedule and buy tickets online in Southeast Asia that would otherwise not have been available in English online.
Internet: Airalo is the best way to get a sim card and have reliable internet access for your trip to Vietnam. All you need is an esim compatible smartphone, install it on your phone prior to your trip, and you are all set.
Day Trips & Tours: Viator, GetYourGuide and TripAdvisor are great platforms to search for activities to do in Vietnam.
Tickets & Deals: Klook is always my go-to website when I want to find cheaper deals for entrance tickets to tourist attractions in Vietnam.
Are you planning to travel to Vietnam independently? Be sure to check out my guide on How To Plan A Backpacking Trip here.
Further Reading for Backpacking in Vietnam
Are you looking for more information about traveling in Vietnam? Here are a few more articles that can help you with your trip to Vietnam:
Looking for a complete travel guide and itinerary for Vietnam? 2 Weeks Itinerary for Vietnam.
Are you planning to travel to Vietnam as part of a big Southeast Asia trip? Check out our 3 months backpacking itinerary for Southeast Asia.
Planning a trip to Ho Chi Minh City and not sure where you begin? Here are the 10 Best Places to Visit in Ho Chi Minh City.
Looking for things to do in the ancient port city of Hoi An? Here are the 10 Best Things to do in Hoi An.
Hoi An is known for its beautiful lanterns that illuminated the entire town at night. If you want to see what it is like in Hoi An at night, check out: The Colorful Lanterns Of Hoi An's Ancient City
If you are looking for an off-the-beaten-path destination in Vietnam, do not miss a chance to go caving in Phong Nha, and there is no better place to do that than Paradise Cave. Here is a complete hiking guide to Paradise Cave and Dark Cave in Phong Nha.
Ninh Binh is only an hour's away from Hanoi and it is a great place to escape from that bustling city and be among nature. Here is the 8 Best Things to Do in Ninh Binh.
If you love mountains, cool breeze, and rice terraces, you are going to love Sapa. Here is the 9 Best Things to Do in Sapa.
Not convinced by my words about Vietnam? Here are 33 photos that will inspire you to visit Vietnam now.
You can see all my Vietnam related articles on my Vietnam Travel Guide page.
For more of my travel guides like this, visit my Destinations page.
Disclosure: This post may contain affiliate links.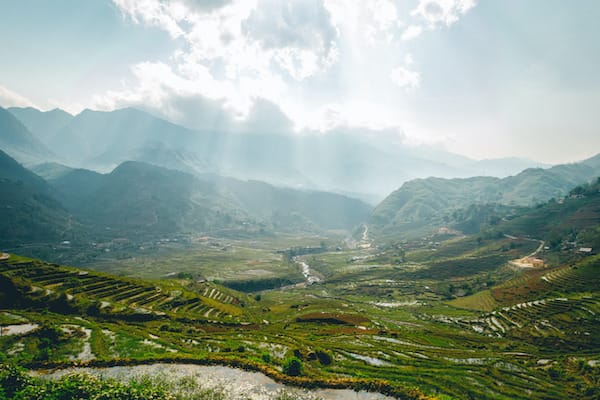 Looking for more Vietnam articles? You will find plenty more under our Vietnam Travel Guide section where you will find suggested itineraries, things to do, and everything you need to plan your Vietnam trip.
Sidebar Section
Hello there!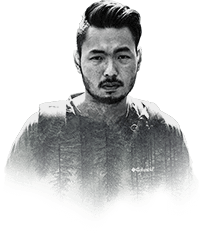 I'm Pete R., a solo traveler, a travel blogger, and a third-world passport holder from Thailand with over 8 years of travel experiences, ready to share them with you.
Source https://www.planetware.com/tourist-attractions/vietnam-vie.htm
Source https://www.touropia.com/best-places-to-visit-in-vietnam/
Source https://www.bucketlistly.blog/posts/vietnam-best-places-to-visit