11 Things to Do in California in December (Vacation Ideas List)
Unless you're a skier, you might not have given much thought to booking a California vacation in December. Despite all of the exciting holiday events, wintertime marks a lull in California's annual tourism season. Those who don't mind donning their raincoats, however, will be mightily rewarded on a December trip to the Golden State.
Here are 11 phenomenal things to do in California in December:
Explore Big Cities Like A Boss
Road Trip Along Scenic Highway 1
Check Out Monarch Butterflies In Pacific Grove
Ski, Snowboard, And Snowshoe In Lake Tahoe
Visit A Delightfully Cool Death Valley
Refine Your Palate In Napa & Sonoma
Ski Down Yosemite National Park
Marvel At The Mighty Redwoods
Catch A Glimpse Of Gray Whales
See Mendocino Coast Botanical Gardens' "Festival Of Lights"
Admire California's Christmas Decorations
See, you don't have to be a skiing buff to enjoy winter in California. Let's go over each of these travel ideas in detail to help you make the most of your next December in Cali.
Why you should visit California in December
The obvious reasons people choose to visit California in December are to take advantage of the holiday-themed festivals and winter sports activities. You might be interested to know, however, that a December trip to California is surprisingly affordable.
Let's be honest, California is not exactly a budget-friendly state. Anywhere you could get a little financial break is a big bonus. Luckily for you, airfare and hotel prices are at their lowest levels during Cali's winter season.
Honestly, the only major attractions that don't shine during December are the beaches and boardwalks. You might not be able to sunbathe on Huntington, but temps along the California coastline and inland are warm enough for comfortable hiking, biking, and camping expeditions.
Since rainy season doesn't really kick into high gear till January, so you'll have less chance of getting doused during your December voyage. Of course, you'll only find snow in California at higher elevations, which is great news for all you winter sports fans.
11 Things to do in California in December and Throughout Wintertime
As you'll see from the list below, outdoor activities are a major draw during California's winter season. Whether you want to ski down some slopes, walk around expansive National Parks, or marvel at Christmas light displays, you'll find something amazing to do on a December vacation in Cali. Let's go over our picks for the 11 best things to do in California in December.
1. Explore Big Cities Like A Boss
What's better than visiting a big California city without a busload of tourists? OK, you may run into some crowds as Christmas and New Year's get closer, but it's unlikely to be as overwhelming as during the summer. Also, you won't have to worry about those high priced hotel rooms and even higher summertime temps.
A Cool Trip Through Coachella Valley: Visiting Palm Springs
Of all California's fine cities, Palm Springs is the best city weatherwise in December. The cool temps make it so much easier to appreciate this city's fascinating art scene and natural desert beauty. There's also a dazzling Festival of Lights Christmas Parade held every year on Palm Canyon Drive well worth your time.
For more ideas on things to do in Coachella Valley or day trips around the Palm Springs area, please feel free to review these previous posts.
Delightful December Nights In San Diego
San Diego is another big city that shines in December with average temps between the 40s and 60s F. The center of San Diego's "Santa season" is Balboa Park, which hosts live entertainers, dynamic light displays, and food vendors during its "December Nights." Those interested in parades should book their trip during the San Diego Bay Parade of Lights, which features dozens of glittering boats on the bay.
Another nice thing about visiting San Diego is there are so many fantastic free attractions. You could learn all about the 25 best free things to do in San Diego on this post.
Holiday Fever In LA and San Francisco
When discussing major California cities, of course, we can't neglect Los Angeles and San Francisco. Just be prepared for large crowds if you're visiting LA during the last two weeks of December, especially if you're headed to Disneyland. Those visiting San Francisco should pack warm clothes to combat the city's notoriously chilly winds.
Here's a quick list of the most popular December events and activities in LA and San Fran complete with official links:
San Francisco
at Grace Cathedral on Fisherman's Wharf
2. Road Trip Along Scenic Highway 1
Hwy 1 Big Sur, California, USA | Photo by Fred Moore
Winter is the worst time for swimming in California beaches, but that doesn't mean you can't find ways to enjoy a trip along the coast. For those who want to enjoy the Californian coast without dipping a toe into the bone-chilling Pacific, consider a drive on the iconic Highway 1. A word of caution though – check the weather forecast before heading out. It may not snow in these areas but if it's going to rain heavily, you should postpone your trip. Not only will the rain block the magnificent scenery, it could also make the narrow winding road unsafe.
When the weather is fine, you'll find plenty of memorable cities, towns, and attractions along the route to make your trip extra special. Of course, there are the big cities like San Francisco and San Diego, but don't neglect all of those "off-the-beaten-path" finds. For instance, take a quick trip to Denmark in the charming town of Solvang. Once you see this town's windmills, ride in a horse-drawn carriage, and eat authentic Danish cuisine, you'll be swept away by its bizarre charm. Sure, Solvang is a bit kitschy…but what else are American road trips for?
For the more refined readers out there, a stop at Hearst Castle is in order. Located atop a majestic hillside near Big Sur, this Mediterranean-style estate was once home to wealthy newspaper publisher William Randolph Hearst. Besides checking out impressive architecture, artistic masterpieces, and dining hall, you'll hear many fascinating tales of Hollywood royalty that once dined here.
These are just two fun ideas for stops on your trip along Highway 1. Of course, spontaneity is key on any successful road trip so be open to the possibilities as you explore this fantastic highway!
3. Check Out Monarch Butterflies In Pacific Grove
Unless you're into lepidopterology, you probably didn't know that peak Monarch butterfly migration to California takes place in the winter. For those interested in checking out this massive migration first-hand, plan a trip near the Monarch Butterfly Sanctuary in Pacific Grove. Peak season at this Monterrey-area sanctuary is usually in early winter, which is perfect for December travelers.
After admiring the hundreds of butterflies at this lovely sanctuary, why not spend some more time exploring Monterey? December is an ideal time for spotting gray whales in Monterey Bay (more on that a bit later). A few fun seasonal activities to look out for in the area include the Brighten the Harbor Boat Parade, the Jingle Bell Run, and the Holiday Tree Lighting and Carmel Plaza Party.
Be sure to read through our guide to the best things to do in Monterey before planning your visit to the area. You could also learn about awesome self-drive day trips around Monterey on this post.
4. Ski, Snowboard, And Snowshoe In Lake Tahoe
There's good reason wintertime fun is so closely associated with South Lake Tahoe. You'd be hard-pressed to find a more pristine area of the state for exceptional skiing, snowshoeing, and snowboarding. Live music fans also love visiting South Lake Tahoe in December to take part in the adrenaline-pumping SnowGlobe Music Festival.
For those experienced skiers looking for more of a challenge, the Sierra Nevada mountains aren't that far from South Lake Tahoe. With a summit at over 11,000-feet, Mammoth Mountain is California's tallest peak and the site of the state's highest premier resort. Just like at South Lake Tahoe, Mammoth Mountain offers plenty of winter sporting, fine dining, and live events to keep you entertained during your stay.
Note: winter is one of the busiest times of year to visit the South Lake Tahoe region. To avoid frustration, be sure to book your hotel room months in advance. Also, check out this blog post on the best things to do in South Lake Tahoe to take full advantage of your time here.
5. Visit A Delightfully Cool Death Valley
The scenery at Death Valley National Park never fails to enchant visitors. The only problem is it's often way too hot outside to properly appreciate all this park has to offer.
Thankfully, December isn't too deadly in Death Valley…at least temperature-wise. You might still break a few sweats on your hiking expeditions, but it won't be nearly as bad as the blazing summertime. Indeed, winter camping in Death Valley is extremely popular in the park's Furnace Creek Campground.
It's highly recommended you go on a guided tour with a park ranger to get the most out of your Death Valley experience. If you're dead set on trekking through Death Valley on your own, however, you should prioritize Badwater Basin, Zabriskie Point, and Artist's Drive. To find out more about these and other noteworthy things to do in Death Valley, feel free to click the link to this previous post.
6. Refine Your Palate In Napa & Sonoma
Just because harvest season is over doesn't mean the wineries in Napa and Sonoma counties close down. Sure, you'll have to contend with brisk winds and wet weather, but you'll also enjoy fewer crowds, affordable hotel rates, and maybe even a famous Napa rainbow. Plus, what's cozier than sitting by a fire pit with a glass of vintage wine?
The main attraction in both these counties, obviously, is touring local wineries (even on Christmas day). There are, however, many other wonderful ways to warm up on a December trip to wine country. For instance, you could watch a show at the Green Music Center, take the kids to the Children's Museum of Sonoma County, or see what's going on at the Luther Burbank Center for the Arts. There are also plenty of exquisite restaurants, shopping locales, and cooking classes sure to charm your senses.
Before you leave, be sure to take a ride on the Napa Valley Wine Train—or, as locals call it this time of year, the "Santa Train." During this special time of year, guests will get to enjoy a warm cup of hot cocoa, sweet cookies, and sing Christmas carols while enjoying remarkable views of Napa Valley.
7. Ski Down Yosemite National Park
Usually, when we think of skiing in California we put too much attention on South Lake Tahoe. Yes, Lake Tahoe is the most popular ski resort in the state, but that doesn't mean there aren't phenomenal skiing opportunities elsewhere. For instance, Badger Pass Ski Area in Yosemite National Park is a great place to enjoy winter sports away from Lake Tahoe's crowds.
During the winter season, the Yosemite Valley and Wawona sections of Yosemite National Park remain open to the public. Temps are usually in the 40s during the daytime and 20s at night, much like South Lake Tahoe. Both downhill and cross-country skiing trails are available to people who visit this park.
Don't know a thing about skiing? Don't worry! There are plenty of ski courses and instructors at Badger Pass to help any newbies. There's also a fun tubing area for those who don't want to be bothered with all this skiing stuff.
As you could imagine, the roads in Yosemite can be extremely treacherous during the winter season. It's highly advised you work with an experienced tour company that can safely (and warmly!) transport you around the area. For those who are going to brave Yosemite by car, you must have four-wheel drive and tire chains. Drivers should also remain informed about road closures before making the drive to Badger Pass Ski Area.
8. Marvel At The Mighty Redwoods
Most people who visit Redwood National Park do so in the summer to enjoy the bright sunlight, dry weather, and warm temps. Yeah, summer is pretty great in Redwood…but that doesn't mean December is all that bad.
As long as you wear a comfortable raincoat, you shouldn't have an issue navigating Redwood National Park in the winter. In fact, some visitors claim it's rather comfortable hiking through this National Park during the cooler season.
Want a few tips on visiting Redwood National Park? Look no further than our Redwood National Park Visiting Guide.
9. Catch A Glimpse Of Gray Whales
Interestingly, the peak of Monarch butterfly migration coincides perfectly with another amazing natural phenomenon: whale migration; specifically, gray whales. Typically, gray whales begin their trek southward from Alaska in the fall, which makes December an ideal time to catch a glimpse of them along the California coast.
Although you could technically see gray whales from any coastal area, the best whale-watching tours operate in San Diego Bay and Monterey. Not only do gray whales appear here with greater frequency, but they also tend to get really close to the shore. If you're lucky, you might even catch a glimpse of humpback, blue, and/or killer whale in Monterey Bay.
San Francisco Bay is another popular option for people interested in going on a whale-watching tour. Unlike San Diego and Monterey, however, San Francisco usually experiences peak migration between January and April. This doesn't mean you won't be able to see whales on a trip in San Francisco in December, but it's less likely.
10. See Mendocino Coast Botanical Gardens' "Festival Of Lights"
There are plenty of impressive light displays during December, but Mendocino Coast Botanical Gardens' "Festival of Lights" is worthy of special attention. Every year, dedicated workers create dozens of eye-catching decorations throughout this 47-acre coastal garden.
In past years, a few impressive displays at the festival include a pirate ship, a sea monster, and flamingos frolicking around a palm tree. Believe it or not, there's even been a volcano display with ruby red lava and real smoke at these gardens.
Admission to the Mendocino Coast Botanical Gardens' Festival of Lights is usually no more than $10 per adult and free for kids under the age of 16. For more information on the "Festival of Lights," be sure to visit Mendocino Coast Botanical Gardens' official webpage.
11. Admire California's Christmas Decorations
No matter where your December travels take you, you're bound to run across fantastic Christmas decorations in California. One city that really shines in this department is Carmel-by-the-Sea. Located just south of Monterey, Carmel-by-the-Sea is most famous for its tree lighting in Devendorf Park. Before and after the lighting of the tree, guests at Devendorf Park enjoy live musicians, food vendors, and a visit for good ole' Saint Nick.
As the state's capital, you'd expect Sacramento to also put on some pretty dazzling light displays. This is especially true in historic Old Sacramento which hosts its "Theatre of Lights" event almost every night. Come and witness some of your favorite cartoons projected on Old Sacramento's buildings, munch on local food, and meet Santa Claus. who just flew in from Devendorf, of course!
Lastly, people who don't mind big crowds will definitely be impressed with Disneyland's, well, "magical" Christmas decorations. If you are going to visit the House of Mouse in December, then you'd better make sure to book your hotel reservations months in advance. Oh yeah, and you'd better learn all about Fastpasses before visiting, otherwise, you're not going to get on any rides quickly.
Looking for even more ideas? Don't miss out on our bucket list of 19 best California cities to visit. Almost all of them make fantastic destinations any time of year.
December in California: Weather, What to Pack, and What to See
Betsy has been writing about California for nearly more than two decades as TripSavvy's expert on the state.
Mitch Diamond/Getty Images
You can do everything in California in December from surfing on a SoCal beach to snow skiing in the mountains.
And even though there will be snow in the mountains, you can visit Yosemite National Park and Sequoia-Kings Canyon in the winter. Both parks are open except during snowstorms, but parts of each park will be closed until spring.
You can also use the guide to California in the winter to get more insights into the season in general.
California Weather in December
The weather in California varies depending on what part of the state you're visiting. In general, coastal areas are comfortable in December, and the deserts are warmer, but not as blisteringly hot as in the summer.
In the mountains, you'll probably find snow, and most of the high mountain passes will be closed. That includes Sonora Pass (State Route 108) and Monitor Pass (State Route 89). After that happens, the only way to get from the coast to eastern California locations such as Mammoth, Bodie, or Mono Lake will be through Lake Tahoe or Bakersfield.
Lake Tahoe will be cold in December with its lows well below freezing at night and barely reaching the 40s during the day.
Yosemite Valley sometimes reaches the 70s during the day and the 50s at night. Higher elevations will be much colder, and there may be snow. Tioga Pass between Yosemite and the Eastern Sierras is always closed by December, and it won't re-open until well after the spring thaw.
You can get details of the highs and lows around the state in December (and all year round) by consulting these guides to some average highs, lows, and more weather considerations in some popular tourist destinations, such as San Diego, Los Angeles, Disneyland, Death Valley, Palm Springs, San Francisco, Yosemite, and Lake Tahoe.
California's rainy season changes every year. Sometimes, winter storms dump tons of water and snow on the state and in other years, it's barely a sprinkle. Just in case your vacation plans are getting rained on, have these guides handy: what to do on a rainy day in San Diego, activities for rainy days in San Francisco, and what to when it rains in Los Angeles.
What to Pack
Your packing list will vary depending on where you go and what you're doing. These are a few things to keep in mind.
By December, water and air temperatures at the beach limit most people to oceanside strolls. The beach areas are always colder than inland, and they get even chillier when the sun goes down.
If you plan to spend time outdoors camping or hiking, pack light layers to stay warm and covered. In case it's colder than expected, take a couple of extras.
No matter where your plans take you, pack plenty of sunscreen. Even if the sun isn't shining, its UV rays can reflect off water and snow, and you'll still end up with a sunburn.
December Events in California
Christmas is December's big holiday in California. Use these guides to discover all the things you can do and events you can attend.
Christmas in Los Angeles: Over-the-top public and neighborhood light displays, traditional Mexican holiday celebrations
Christmas in Orange County: Lighted boat parades, grand Christmas pageants, and Christmas Disney-style
Christmas in San Diego: December Nights, holiday lights and boat parades
Christmas in San Francisco: Lots of great musical performances and city lights
Christmas in the Rest of California: Train rides, more boat parades, Yosemite's Bracebridge Dinners, and Hearst Castle decked out for the holidays.
The end of the month is also the end of the year. Use the guide to New Year's Eve in California to find out about all the big celebrations (and some fun but small ones).
Most of the December events in California are related to Christmas or New Year's Eve and are listed in the guides above, but there are a few others.
Inns of Distinction Tour, Carmel: An excellent opportunity to visit several of Carmel's most charming little inns and sample local cuisine.
Mavericks Invitational Surfing Contest: It's a surfing competition that attracts top surfers, and it can happen anytime between November and March, as soon as the waves are big enough.
Things to Do in California in December
You can do a lot of things in California all year round, but these are a few that are especially fun in December:
California In December 2022: How To Have A Soulful Vacation In The Golden State!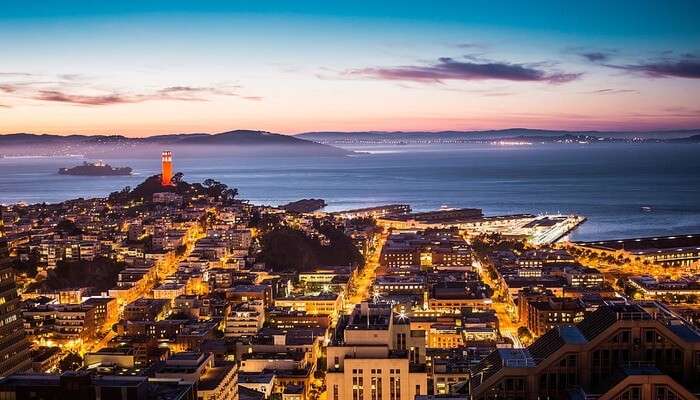 California, the Golden State, is where dreams become reality. Popularly called the "Home of Hollywood", this bustling state of the United States of America is a paradisiacal place where everything is beautiful. With scenic coastline, artistic heritage, exotic beaches, diverse culture, high mountains, thriving nightlife, breathtaking landscapes and much more, California promises a fulfilling vacation to one and all. California in December is perfect for indulging in exciting activities like hiking, biking, and camping excursions. There is festive cheer all around with different theme-based events being hosted in different corners of the city. The city also offers you the opportunity to enjoy various kinds of food, music and culture.
Weather In California In December
The weather in California depends on which part of the state you are visiting. For example, the deserts are much warmer than the coastal areas. The days are mostly sunny with 8 hours of sunshine, however, you will experience some light rain showers. The temperature drops to 8.3-degree celsius, especially at night while during the daytime, the temperature is around 19.4-degree celsius.
5 Places To Visit In California In December
The month of December makes California a picturesque location. The beaches are less crowded and the temperature is welcoming with a slightly cooler breeze. Here is a detailed list of some interesting places that are worth exploring with your friends and families, or even solo. Let's get started.
1. San Francisco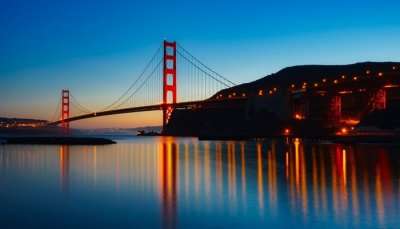 The first on the list is San Francisco, packed with vibrant neighborhoods, ferry buildings, impressive art galleries and the indisputable charm of the City by the Bay. Regarded as America's greatest city, San Francisco boasts a number of eye-popping sites, multi-cuisine restaurants, cafeterias and not to miss the high-spirited nightlife.
San Francisco in December turns into a dazzling beauty with amazing light displays and fireworks. We recommend you to visit The Golden Gate Theatre or The Curran for some mind-blowing Broadway hits and shows. You can also indulge in thrilling activities like ice-skating, which is a popular winter sports activity in the US.
Key attractions: Alcatraz Island, Museums in SFO, Japanese Tea Garden, Muir Woods National Monument, Chinatown, Fisherman's Wharf and Golden Gate Bridge.
Best Hotels to Stay: Argonaut Hotel, Club Quarters Hotel, Palace Hotel, Fairmont San Francisco, Four Seasons Hotel, Loews Regency and The Ritz-Carlton
2. San Diego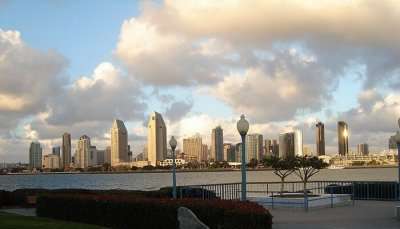 If you are looking for a spellbinding vacation and love to enjoy Mexican food and margaritas, there is no better place than San Diego. The city offers a wealth of sightseeing places and continues to lure tourists with its warm and welcoming weather. Spotting gray whales of San Diego's coast is undeniably the best thing to do here.
If you are in San Diego in December, then do visit Balboa Park's December Nights, Parade of Lights and Old Globe Theater with an annual rendition of The Grinch Who Stole Christmas. Also, do remember to catch some of the world's amazing sunset views at Sunset Cliffs, Point Loma. Just for your information, the sunset here occurs between 4:50 and 6:00 in December.
Key attractions: Gaslamp Pet Parade, Old Globe Theatre, La Jolla Christmas Parade, Parade of Lights, Balboa Park December Nights, Holiday Bowl, Neighborhood Holiday Lights.
Best Hotels to Stay: Marriott Marquis San Diego Marina, Hilton San Diego Bayfront, The US Grant, Hard Rock Hotel and Kimpton Hotel Palomar
3. Monterey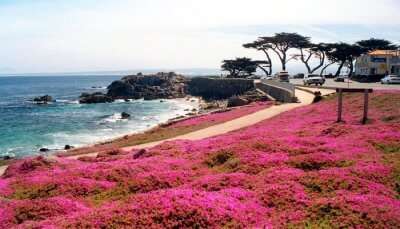 This delightful location located off the sea is a must-visit destination if you are planning a vacation in California in December. The huge and spectacular aquarium overlooking Monterey Bay National Marine Sanctuary is the major crowd puller. This world-class aquarium exhibits rich marine life including sea lions, dolphins, and sharks.
The cluster of restored buildings from the Spanish and Mexican Era surrounded by incredible coastal views will surely leave you enthralled. Gorgeous sunsets, challenging hiking trails and delicious seafood have made Monterey a hot favorite destination among the locals as well as international tourists.
Key attractions: 17-Mile Drive, Monterey Bay Aquarium, Old Fisherman's Wharf, Coast Guard Pier, Monterey State Historic Park, Monterey Museum of Art
Best Hotels to Stay: Monterey Plaza Hotel & Spa, Monterey Marriott, Hyatt Regency Monterey Hotel & Spa, Monterey Bay Inn and InterContinental The Clement Monterey
4. Palm Springs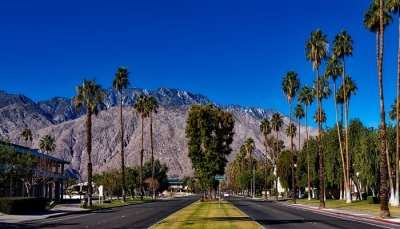 Replete with luxurious hotels, hot springs, spas, modern architectural buildings, vintage boutiques, swanky restaurants and much more, Palm Springs is certainly one of the best places to visit in California in December. Regarded as one of the warmest places in California in winter, Palm Springs offers plenty of opportunities to keep you engaged.
Not to miss, Palm Springs is the center of the RoboLights, America's largest residential holiday destination with over 8 million lights. If you are the kind of person who wishes to stay, dine and shop under one roof, Palm Springs is the place to be.
Key attractions: Palm Springs Air Museum, Indian Canyons, Palm Springs Art Museum, Coachella Valley Preserve, Moorten Botanical Gardens, Palm Springs Aerial Tramway and Mount San Jacinto
Best Hotels to Stay: Ace Hotel & Swim Club, Kimpton Rowan Palm Springs Hotel, Best Western Plus Las Brisas Hotel, Best Western Plus Las Brisas Hotel, Colony Palms Hotel and Hilton Palm Springs
5. Los Angeles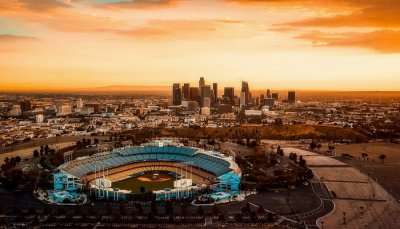 Los Angeles is a beautiful city in Southern California and happens to be the heart of its film and television industry. Famed for its iconic Hollywood sign as well as studios such as Paramount Pictures and Universal and Warner Brothers, Los Angeles is a dream destination for not just acting aspirants, but all travelers and beach bums across the world. There's a lot to do here for all kinds of travelers, especially adventure seekers, couples, youngsters, and surfers. You can take a behind-the-scenes tour in Warner Brothers studio, bask in the sun on the beaches, watch a movie or two, meet celebs at Walk of Fame, and much more.
Key attractions: Hollywood Boulevard, TCL Chinese Theatre, Paramount Pictures, Universal, Warner Brothers
Best Hotels to Stay: Freehand Los Angeles, Hilton Garden Inn Los Angeles Montebello, Libra Hotel, Holiday Inn Los Angeles
5 Things To Do In California In December
While you're at it, why not indulge in these fun and exciting activities in California to add a dash of adventure to your trip. Find experiences for all types of travelers and age groups here.
1. Yosemite National Park: Go Skiing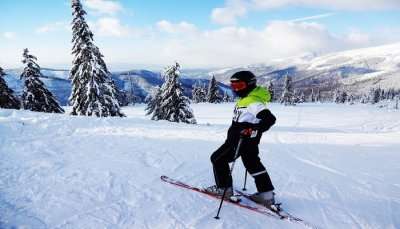 Badger Pass Ski Area in Yosemite National Park is opened in winter in December and is a phenomenal site for enjoying skiing. There are several instructors at Badger Pass offering courses for skiing so that you don't hurt yourself. Operated by the National Park Service, Badger Pass is a fantastic place to experience both downhill skiing as well as snowboarding activities. Almost every year, there is a snow of 3 feet at the Badger Pass Ski Area.
Timings: 9:00 am to 4:00 pm for Ski area
Price: INR 3,700 ($52) for adults and INR 1,800 $25 for children
2. Death Valley: Enjoy Scenic Views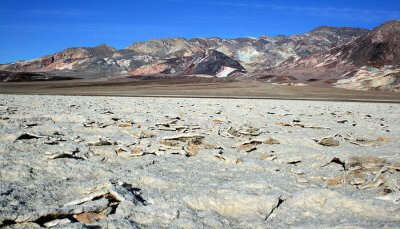 Despite the forbidding name, Death Valley is one of the world's best desert wonders. The dramatic hiking trails of this valley covering around 3,000 square miles, is quite popular among adventure junkies. The stunning panoramas of this picture-perfect location with rising mountains in the backdrop will definitely spell magic on you. Death Valley is an ideal place to admire gold, orange, and brown shades of earth. Even if you don't wish to hike, you can just hop on the ridges and soak yourself in the beauty of nature.
3. Lake Tahoe: Ski, Snowboard, And Snowshoe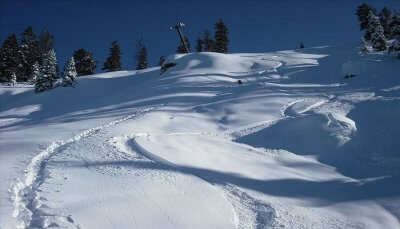 Whether you are on a trip with friends, family or solo, a visit to Lake Tahoe is a must. This pristine location offers a perfect base for enjoying heart-pumping activities like skiing, snowshoeing, and snowboarding. To make your trip memorable, visit the SnowGlobe Music Festival, held in December every year.
This three-day musical fest in Lake Tahoe's snowy weather is attended by some of the world's best musicians and is truly a magical experience. For more thrill and adventure, head to the Sierra Nevada mountains or Mammoth Mountain, California's tallest peak standing over 11,000-feet. Plenty of sporting activities and live events are carried out here in December.
4. Bodega Bay: Catch A Glimpse Of Gray Whales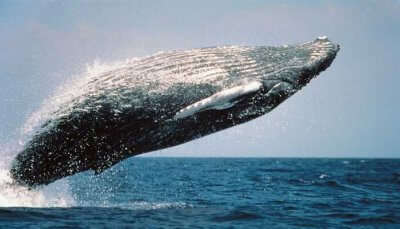 A trip to California is incomplete without catching a glimpse of gray whales sailing along the California coast from the Arctic. This is an annual migration taking place, and one could see mother whales and their newborn calves embarking on this long journey. Bodega Bay along Sonoma County's coast, Point Montara Lighthouse, Año Nuevo State Park, Rodeo Beach and Point Reyes peninsula are the top five places to catch a glimpse of this amazing activity.
5. Mendocino Coast Botanical Gardens: Attend The "Festival Of Lights"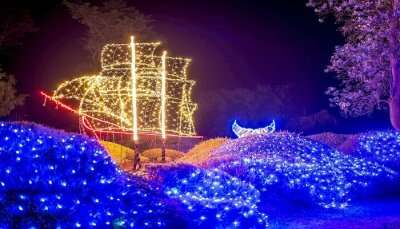 Each Winter, the Mendocino Coast Botanical Gardens turns into a visual spectacle with thousands of inventive lights and displays. This 47-acre coastal garden, engulfed in the natural grace of glittering flowers is a pleasing treat to one's eye. A trip to this botanical garden will surely brighten up your trip. You will find plenty of tents serving sweets and some of Mendocino's best wine. The live music in the background further uplifts the vibe and mood of the entire festival.
What To Pack For California In December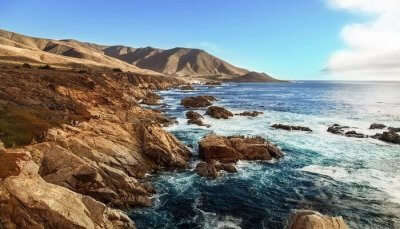 No matter which part of California you are planning to visit, make sure to pack the following things:
A warm winter jacket
Long-sleeved T-shirts and hoodies are comfortable
Denim shorts or pants are also a good option
You can even carry some of your best dresses
Pack plenty of sunscreen creams or lotions
Carry a good pair of shoes or boots, that are ideal for hiking
A lightweight and multi-fold umbrella
Lip balms to avoid chapped lips
Electronic gadgets like power bank, mobile charger, etc
Beach attire, if you wish to enjoy swimming in the beaches
California is connected by various international flights from different corners of the world. So, without any second thought in mind, book your tickets now and enjoy a fun and relaxing holiday in the USA. Don't forget to explore all these amazing places in California in December that will give you memories for a lifetime!
Disclaimer: TravelTriangle claims no credit for images featured on our blog site unless otherwise noted. All visual content is copyrighted to its respectful owners. We try to link back to original sources whenever possible. If you own rights to any of the images and do not wish them to appear on TravelTriangle, please contact us and they will be promptly removed. We believe in providing proper attribution to the original author, artist or photographer.
Frequently Asked Questions About California In December
Is December a good time to visit California?
Needless to say, California enjoys the best weather in December. The temperature in South California varies from the mid-50s to the mid-70s and is mild for exploring the places with joy.
How cold is California in December?
California in December witnesses light rain showers, but there is sunshine for at least 8 hours a day. The temperature drops to 8.3-degree celsius, especially at night while during the daytime, the temperature is around 19.4-degree celsius.
What is there to do in California in December?
Skiing and Snowboarding and Snowshoeing are the three most popular winter activities to do in California in December.
What part of California gets snow?
The Lake Tahoe area, perched at Sierra Nevada mountain range in the northern part of California experiences snowfall.
Source https://tripmemos.com/things-to-do-california-december/
Source https://www.tripsavvy.com/december-in-california-weather-and-event-guide-4178366
Source https://traveltriangle.com/blog/california-in-december/