10 Reasons To Visit Scottsdale
Golf, spas, and Major League Baseball spring training are just some of the things Scottsdale is best known for, but there's much more to this lovely Arizona city. Visitors will find stunning hotels, innovative restaurants, impressive cultural institutions, and natural beauty. Ready to PLAN YOUR TRIP ? Read on to discover 10 reasons to visit Scottsdale. —Michael Alan Connelly
10-reasons-scottsdale-thumb
Four Seasons Resort Scottsdale at Troon North
Anyone looking to soak up the magnificent scenery of the high Sonoran Desert should head directly to Four Seasons Resort Scottsdale at Troon North, which sits close to 3,169 foot-high Pinnacle Peak and its popular hiking trail. A resort in every sense of the word, the property features a spa, bi-level pool, three restaurants, one bar, access to two golf courses at Troon North, and adobe casita-style rooms with fireplaces and balconies or patios. It's a bit of a drive from downtown Scottsdale, but that's the point.
PLAN YOUR TRIP : Visit Fodor's Scottsdale Guide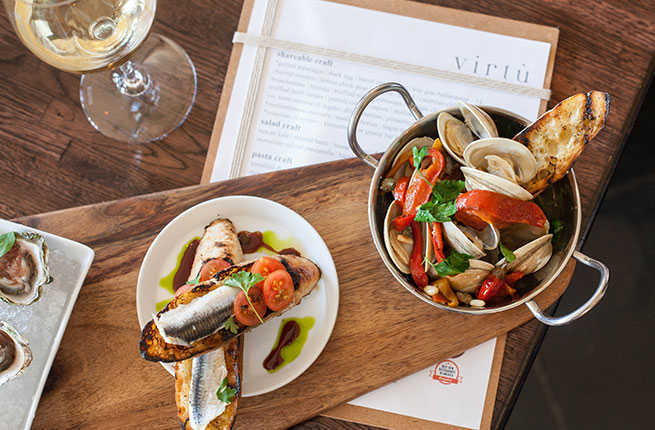 Virtù Restaurant
Named after the Machiavellian term for achieving excellence, three-year-old Virtù is an intimate eatery specializing in Mediterranean-inspired cuisine and craft cocktails. Although the menu changes weekly or even daily, you can expect a selection of handmade pastas, Arizona-grown produce, fine imported seafood, and drinks made with fresh-pressed juices and uncommon spirits such as basil-infused grappa and blueberry-infused Amaro Montenegro. Two popular plates to order if they're on the menu: charred octopus with chickpeas and chili butter, and asparagus topped with a duck egg, feta, bacon candy, and a foie gras hollandaise. If the heat isn't too intense, try to nab a table outside on the charming patio.
PLAN YOUR TRIP : Visit Fodor's Scottsdale Guide
McDowell Sonoran Preserve
It wouldn't be Scottsdale without the Sonoran Desert, the best of which you can experience at the McDowell Sonoran Preserve. Spanning nearly 30,000 acres, the preserve offers a variety of activities for outdoor enthusiasts: self-guided hiking, guided hiking, mountain biking, rock climbing, bird watching, horseback riding, and wildflower viewing. There are nearly 170 miles of trails to tackle here; Lost Dog Wash Trailhead is a fairly gentle 4.5-mile round-trip that's perfect for novices, while Tom's Thumb Trailhead is a bit more rigorous. No matter which section you visit, however, you'll be able to enjoy vast expanses of untouched desert and a wide variety of wildlife.
PLAN YOUR TRIP : Visit Fodor's Scottsdale Guide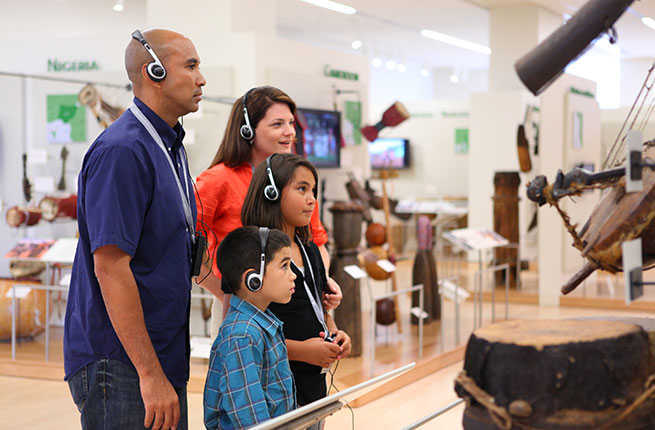 Musical Instrument Museum
In a league of its own, the Musical Instrument Museum has a collection of more than 15,000 instruments and artifacts from more than 200 countries. It would be easy to spend an entire day exploring the permanent collection, which is arranged geographically, with each country exhibit including short video clips of historic and contemporary musical performances. The museum also houses a state-of-the-art music venue that hosts roughly 200 artists each year, so be sure to check the calendar for evening events.
PLAN YOUR TRIP : Visit Fodor's Scottsdale Guide
Hotel Valley Ho
Located in downtown Scottsdale, Hotel Valley Ho was a celebrity hot spot when it opened in the '50s, attracting the likes of Bing Crosby, Tony Curtis, and Zsa Zsa Gabor; Richard Wagner and Natalie Wood even got married here. Revamped and reopened in 2005, the property remains a popular spot for visitors and locals, who come for the pool parties and throwback glamour. The newer Tower rooms offers a more contemporary design, while the historic Hotel section features an irresistible midcentury modern design paired with modern amenities.
PLAN YOUR TRIP : Visit Fodor's Scottsdale Guide
SMoCA
Located in Old Town Scottsdale, the Scottsdale Museum of Contemporary Art is Arizona's only permanent arts institution dedicated to contemporary art, architecture, and design. Formerly a movie theater, this minimalist building houses four main galleries that match the footprints of the cinemas. Free on Thursday and after 5 pm on Friday and Saturday, a visit to SMoCA makes for a pleasant pre-dinner activity, which is easy given its manageable size. One thing not to miss is Arizona-based artist James Turrell's "Skyspace" Knight Rises, a permanent installation in the sculpture garden that invites viewers to gaze up at the sky through a circular opening surrounded by lighting that effectively alters one's perception of the color of the sky.
PLAN YOUR TRIP : Visit Fodor's Scottsdale Guide
Taliesin West
Situated in the foothills of the McDowell Mountains, Taliesin West is the former winter residence and school of architect Frank Lloyd Wright, who established it in 1937. Home to the Frank Lloyd Wright Foundation and Taliesin, The Frank Lloyd Wright School of Architecture, Taliesin West spans 600 acres and offers visitors a fascinating look at Wright, who built this place as a sort of utopian desert paradise for himself and his students. Aside from the architect's former living quarters, Taliesin West also includes two theaters, a music pavilion, and the Sun Trap—sleeping spaces surrounding an open patio and fireplace. A variety of tours are offered daily; opt for the three-hour behind-the-scenes option if you're an architecture buff.
PLAN YOUR TRIP : Visit Fodor's Scottsdale Guide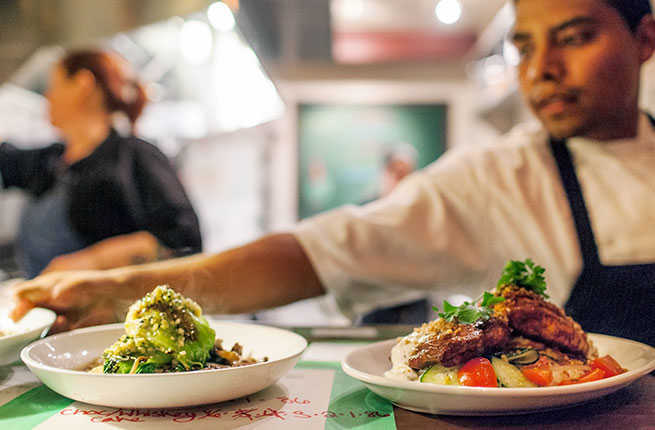 FnB Restaurant
Sure, you can enjoy traditional southwestern cuisine just about anywhere in Scottsdale, but in-the-know foodies flock to FnB for cuisine that delights and surprises. Helmed by chef Charleen Badman and manager/beverage director Pavle Milic, this globally influenced, critically acclaimed spot highlights the best Arizona has to offer on its food and drink menus. It may come as a surprise to learn that Arizona has a robust agricultural sector, but the proof is in the dishes made with ingredients culled from top local farmers and purveyors. One major highlight here is the wide selection of Arizona wines, which showcase the state's blossoming viticulture industry.
PLAN YOUR TRIP : Visit Fodor's Scottsdale Guide
Scottsdale Museum of the West
Although its trademarked claim as "the West's most Western town" has been challenged in the past by Cave Creek, Scottsdale reasserted itself with the opening of Western Spirit: Scottsdale's Museum of the West in January 2015. Through art exhibitions, multimedia presentations, displays of Western artifacts and memorabilia, films, lectures, and other programs, the museum paints a surprisingly thorough and nuanced history of the Old West, both in Arizona and as a larger region. Highlights include Courage and Crossroads and Confluence of Cultures in the American West, two exhibits that feature gorgeous historic and contemporary depictions of the people and landscapes of the region.
PLAN YOUR TRIP : Visit Fodor's Scottsdale Guide
LDV Wine Gallery
Arizona's winemakers aren't found anywhere near Scottsdale, but the LDV Wine Gallery brings the tastes of their estate to the center of town. Founded in 2007, LDV grows Rhone varietals at a high altitude in the southeastern part of the state; at the tasting room, you can sample wine flights of viognier, grenache, petite sirah, and some blends. Try to time your visit to coincide with one of the winemaker dinners, or nights when local chefs are invited to serve small plates paired with the wines being served.
7 Reasons You Should Put Scottsdale, Arizona on Your Must-Visit List
Some posts on this site contain affiliate links, meaning if you book or buy something through one of these links, I may earn a small commission. Read the full disclosure policy here.
There are some destinations that get pigeon-holed into being only "for" certain types of travelers. Ibiza is for partiers. Las Vegas is for gamblers. Bordeaux is for wine lovers. The Seychelles are for honeymooners.
This pigeon-holing is often done based on stereotypes associated with a destination. But we should all know by now that stereotypes are always oversimplified – especially when it comes to travel.
Scottsdale, Arizona, is often stereotyped as being upscale, filled with high-end resorts and golf courses. It's the sort of destination many people assume is only "for" the wealthy, more mature traveler.
But just as those other stereotypes aren't necessarily true (you can go to Las Vegas even if you don't drink, and can travel to the Seychelles solo), Scottsdale has a lot more to offer than just spas and golf courses.
I visited Scottsdale for the first time one summer for Bloghouse, a small travel blogging retreat that takes place in a different city annually. I'd been to Arizona several times before, but never to the Phoenix/Scottsdale area. And I was definitely misinformed about what kind of traveler Scottsdale was "for."
As it turns out, Scottsdale is a destination filled with art, food, outdoor adventures, and a very cool vibe that is definitely "for" everyone.
If you've never considered a trip to Scottsdale before, here are 7 reasons why I think you should plan a visit:
7 reasons to visit Scottsdale, Arizona
1. Scottsdale is a year-round destination
Yes, Arizona gets HOT in the summer. It was 108 degrees F (42 degrees C) in early June, and this was considered relatively mild for Scottsdale at that time of year. But the refrain of "It's a dry heat" really is true – 108 degrees with basically no humidity is actually pretty bearable.
Because of this, Scottsdale is somewhere you can visit year-round. It never gets super cold, and even when it gets toasty during the summer months, Arizonans know how to use their air conditioning, pools, and misters on outdoor patios to stay cool.
Summer is actually an excellent time to visit Scottsdale since it's considered "low season" at many resorts, meaning you can usually score some great deals! Check out Scottsdale summer deals here.
Plus, Scottsdale is basically sunny year-round – the Phoenix/Scottsdale area gets 299 sunny days per year! – so it's a great place to soak up some Vitamin D no matter what the season.
2. There's food and drink galore
Scottsdale's food and wine scene is booming, with lots of great independent restaurants and even a wine trail to explore.
My favorite restaurants in Scottsdale included:
The Mission – For tasty tacos and table-side guac.
Rehab Burger Therapy – For creative (and sometimes crazy) burger creations in a relaxed space.
Craft 64 – Woodfired pizzas (with homemade mozzarella!) and lots of craft beer.
Diego Pops – Another Mexican spot with decidedly Instagrammy decor. Try the Brussels sprout nachos (seriously).
Hula's Modern Tiki – Hawaiian-inspired food and drinks in a cool space that does the tiki hut theme tastefully.
Postino – For its affordable wines and bruschetta boards.
Citizen Public House – For craft cocktails and good food, including a chopped salad that has its own Facebook page!
Virtu Honest Craft – For Mediterranean-inspired fare in an intimate spot. (It's at the Bespoke Inn, where I spent 2 lovely nights.)
ZuZu at Hotel Valley Ho – For its '50s vibes and Show Stopper Shakes.
Schmooze Workspace and Cafe – If you're looking for a good latte AND a nice place to work, Schmooze fits the bill. It also has a great patio.
Scottsdale also has its very own Wine Trail, located in Old Town Scottsdale. The Scottsdale Wine Trail currently has five unique stops: Aridus Wine Company, Carlson Creek Tasting Room, LDV Winery Tasting Room, Merkin Vineyards, and Salvatore Vineyards Tasting Room.
You might not know this, but grapes can be grown in Arizona! If you're interested in trying some unique Arizona wines, make sure to stop in at least one of these wineries.
I've been to LDV, Merkin, and Carlson Creek. LDV has a cozy tasting room and small outdoor patio, Merkin has a darker vibe, and Carlson Creek doubles as a small art gallery on the inside.
Want a detailed guide to visiting Scottsdale? Check out my 3 days in Scottsdale itinerary to help you plan your trip!
3. There are lots of ways to enjoy the outdoors
And no, it's not just about golf! In fact, there are several things you can do in Scottsdale to enjoy the great outdoors that don't take you anywhere near a golf course.
Consider things like:
Hiking in the McDowell Sonoran Preserve
If you're craving an escape into the unique Sonoran Desert environment, head about 20 minutes outside of Scottsdale to the 30,500 acres of the McDowell Sonoran Preserve. Here, 5 major trailheads connect to more than 200 miles of desert trails.
Most of the trails here are less than 5 miles long, making for the perfect morning hike spot. (Or, you can do what I did and just walk the half-mile Nature Trail in order to get your fill of saguaro cacti.)
Just respect nature and the toll the heat can take on you; if you're visiting Scottsdale in summer, get your hiking out of the way super early in the morning and drink more water than you think you need to.
Kayaking on the Lower Salt River
When the weather gets hot in Scottsdale, the locals take to the water. One of the most popular spots to cool down on a hot day is the Salt River. Locals often take tubes and coolers out to the river on weekends, but I booked a Lower Salt River Kayaking Tour with the local REI Co-op Experiences.
This was a beautiful paddle – and because the river is mountain-fed, it was deliciously cool even though the sun was scorching.
If you're lucky, you might even see some of the wild horses that live within the nearby Tonto National Forest. They come to the Salt River to drink and cool off, and your best bet to see them is in the mornings during the summer months.
Along with hiking and kayaking, you can also go horseback riding, rock climbing, mountain biking, or even take a sunrise hot air balloon ride in Scottsdale! I need another trip (or five) to be able to try it all.
4. Scottsdale has art and architecture
Contemporary art AND world-famous architecture? Yes, Scottsdale has them both.
Art museums in Scottsdale
Even though the Wild West vibe of Old Town might not immediately scream "artsy metropolis," Scottsdale nevertheless has an excellent collection of art galleries and museums.
Pop into the Scottsdale Museum of Contemporary Art (SMoCA) to enjoy its rotating exhibits (when I visited there was a super cool interactive exhibit about art and technology), check out Western art at the Museum of the West, have fun at the interactive Wonderspaces, or simply wander into one of the many fine art galleries scattered throughout downtown.
The best part? There's nothing pretentious about the art in Scottsdale. You can walk into any gallery in Old Town Scottsdale in shorts and flip-flops without feeling like you don't belong.
Taliesin West
If architecture is more your speed, then you absolutely need to visit Taliesin West, about 25 minutes north of Scottsdale. This was architect Frank Lloyd Wright's winter home and school for more than 20 years, from 1937 until his death in 1959.
I'm a big fan of unique architecture, and therefore was SO excited to learn that there was a Frank Lloyd Wright house near Scottsdale. And of course this isn't just any Frank Lloyd Wright-designed house; it was his personal house during the winter months for more than two decades.
The tour at Taliesin West is very cool; you get to visit rooms that Wright used in everyday life, and learn about some of the unique features of the home/school, from the "desert masonry" to the use of natural light.
(And, fun fact: Taliesin West is now part of a brand new UNESCO World Heritage Site as of July 2019! The 20th-Century Architecture of Frank Lloyd Wright includes 8 of the architect's works, including Taliesin West.)
5. There are hotels for every type of traveler
Before visiting Scottsdale, I erroneously thought that hotel options consisted of either fancy resorts, or boring chain hotels (basically, what's true in many US cities!). But Scottsdale has a hotel option for every type of traveler, whether you prefer an upscale desert oasis, a cozy boutique experience, or something in between.
I stayed at two different hotels on my first trip to Scottsdale that perfectly summed up the diversity of accommodation options available:
Andaz Scottsdale Resort & Bungalows
The Andaz Scottsdale Resort hosted this year's Bloghouse, and it was the perfect base for a few days of working and exploring. The hotel offers up individual bungalows instead of high-rise hotel rooms, along with a spa, a large pool, and cool lounging areas with views of Camelback Mountain.
The Andaz is also filled with artwork, all of which comes from artists at the nearby Cattle Track Arts Compound. This is a place I absolutely would stay again in Scottsdale!
Bespoke Inn
On the other side of the spectrum, the Bespoke Inn is a small boutique hotel (just 8 rooms!) in the Arts District just south of downtown Scottsdale. The hotel has a relaxing courtyard area, a small infinity pool, and all sorts of luxurious details that ooze character.
You can easily walk to restaurants and museums (the Scottsdale Museum of the West is just two blocks away), or you can use one of Bespoke's bicycles to get around town for free.
If you're looking for an intimate, romantic place to stay in Scottsdale, the Bespoke Inn would be my pick!
Some other Scottsdale hotels that I like in Scottsdale include:
Hotel Valley Ho – This retro downtown boutique hotel is perfect for lovers of everything mid-century modern.
Four Seasons Resort Scottsdale at Troon North – For those looking for a luxury desert resort.
Hyatt Regency Scottsdale Resort and Spa at Gainey Ranch – A family-friendly resort with a water playground, gondola rides, and access to the Gainey Ranch Golf Club.
The Phoenician Resort – Another luxury option with a rooftop spa and multiple pools and restaurants on-site.
6. Scottsdale is primed for Millennials
Millennials often find themselves as the butt of jokes these days, but the truth is that *most* Millennials are now out of college (heck, many are now pushing 40!) and seeking memorable experiences to spend their discretionary income on.
Which is why I'm arguing that a destination that's appealing to Millennial travelers is primed to become popular – because, newsflash: Millennials aren't ALL poor, and they're turning into a generation willing to spend money on travel experiences.
Scottsdale is already primed for Millennial travelers thanks to its food scene, good nightlife, and quirky characteristics like the golf cart taxis that operate in Old Town Scottsdale. But there are other touches that are bound to draw this crowd, too. Things like:
Hotels catering to a younger crowd – Several Scottsdale hotels are focusing on the 25-34 demographic, renovating spaces to be art-filled and colorful. The Andaz Scottsdale Resort, for example, throws pool parties on the weekends, has a Tesla guests can call for free rides anywhere within a 5-mile radius of the resort, and even offers an "Instagram walk" of the grounds a couple times per week.
Instagrammable spots – Whether it's downtown murals or photogenic restaurants, there are plenty of Scottsdale spots that appeal to the social media-loving Millennial crowd.
Cheap transportation – Scottsdale is very easy to get around. Parking downtown is mostly free, rideshares like Uber and Lyft are plentiful and very affordable, and electric scooters are now all the rage.
Scottsdale can be a luxurious getaway, but it doesn't have to come with a typical "luxury" price tag – and this value-for-money aspect is extremely appealing for travelers like me.
7. It's easier to get to than you probably think
Lastly, Scottsdale is easier to get to than you probably realize. The Phoenix Sky Harbor International Airport is only a 20-minute drive away, meaning you can get to Scottsdale fairly easily from just about anywhere in the world.
So what are you waiting for? It's time to plan a trip to Scottsdale!
(And next you should go check out my guide to 3 days in Scottsdale!)
NOTE: My trip to Scottsdale was partially sponsored by Experience Scottsdale, but, as always, all opinions are entirely my own! I also have to give a shoutout to the Andaz Scottsdale Resort for being our Bloghouse hosts this year!
Have you ever visited Scottsdale? If not, is it somewhere you'd like to go?
Pin it for later: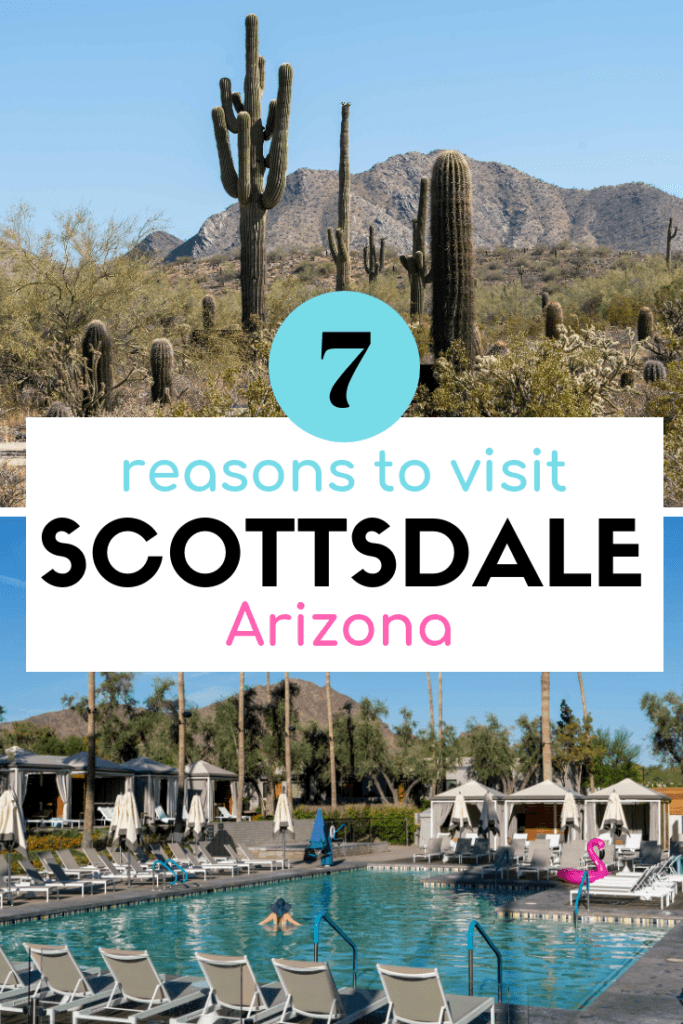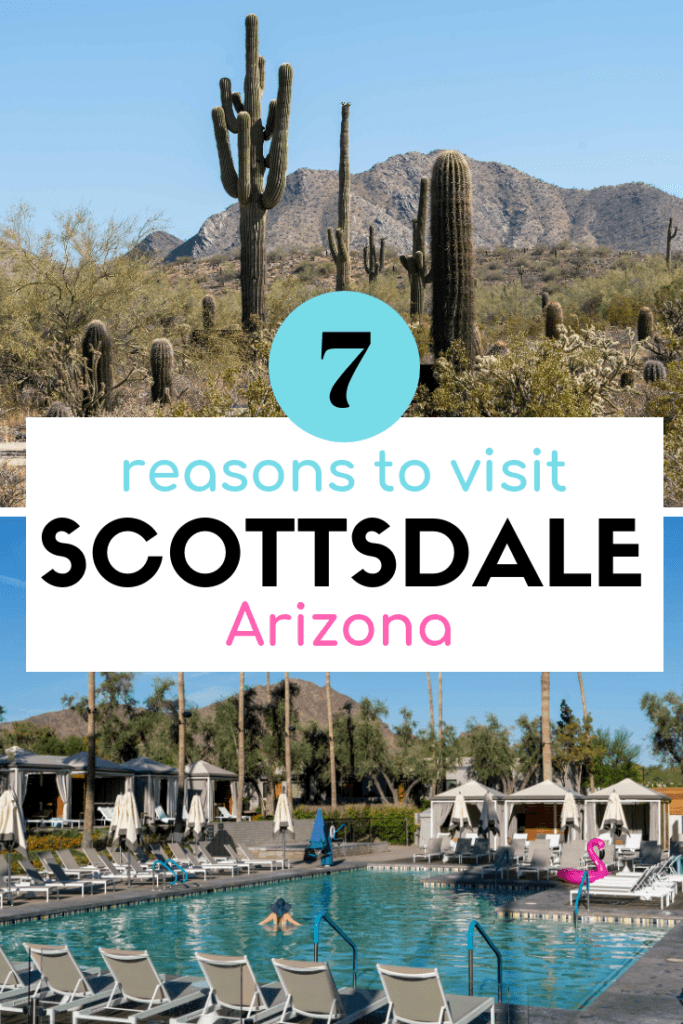 Get to Know Me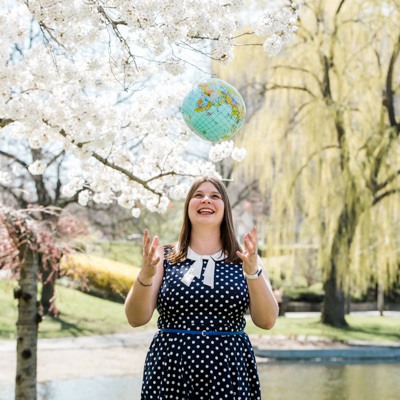 My name is Amanda, and I'm a former journalist and award-winning blogger from Ohio who's been blogging about travel since 2010. I seek to inspire people to be curious about the world and find ways to fit more travel into the lifestyle they already have.
Follow Me!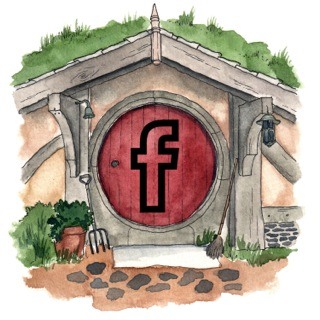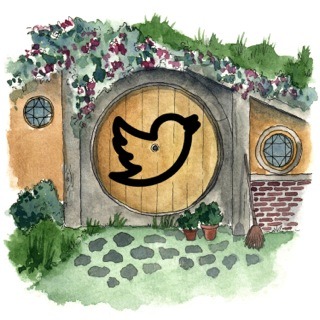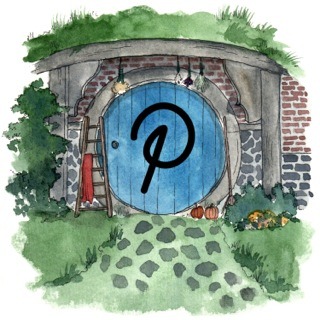 You can also check out my second blog: Cleveland Traveler
Where I've Been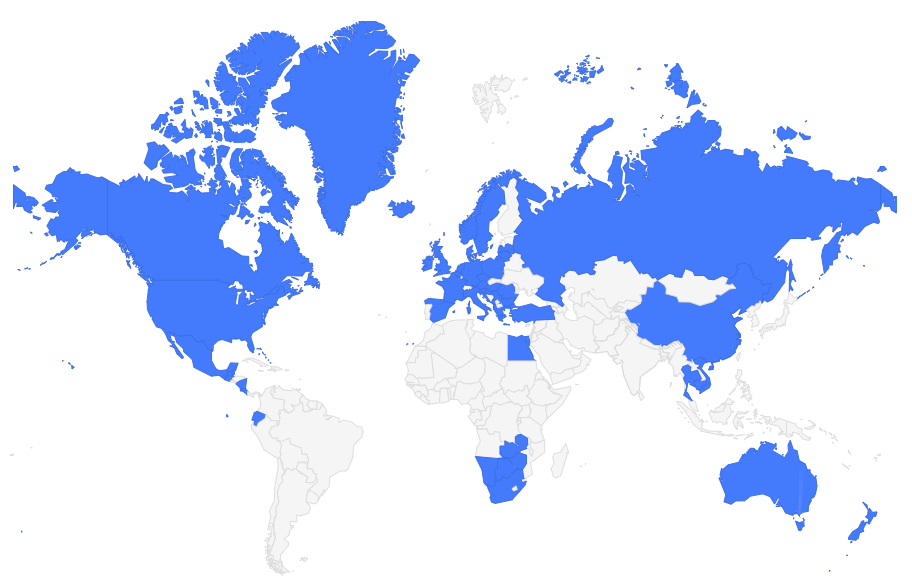 Search the Site
"It's a dangerous business, going out your door. You step onto the road, and, if you don't keep your feet, there's no telling where you might get swept off to." – JRR Tolkien
Join the ADB Community!
Sign up here to get exclusive travel tips, deals, and other inspiring goodies delivered to your inbox.
30 Comments on " 7 Reasons You Should Put Scottsdale, Arizona on Your Must-Visit List "
Leave a Reply Cancel reply
This site uses Akismet to reduce spam. Learn how your comment data is processed.
I've lived in Scottsdale for 26 years, and agree, it's a great place to visit and live – especially during the months of October thru May! Your article includes a lot of
great information – just want to clarify one i
thing. From the description, it sounds like The Gateway Trails and Frank Lloyd Wright's home are located outside of Scottsdale. These great attractions are in Northeast Scottsdale, at the base of the beautiful McDowell Mountains.
7 Exciting Things to Do in Scottsdale in March
March is undoubtedly one of the most beautiful and fun months to visit Scottsdale, Arizona. Besides relaxing at the pool, there are tons of exciting outdoor activities that will allow you to enjoy Arizona's sunny spring weather.
Whether you're traveling with family or friends, you'll never be bored when visiting Scottsdale in March. From baseball games to art festivals, there's truly something fun that everyone will love. Here are seven of the best things to do in Scottsdale that are waiting for you this spring!
Relax at the McCormick Stillman Railroad Park
Visiting the park is the perfect way to appreciate Scottsdale's warm, temperate weather. Scottsdale has over 40 parks to explore, but perhaps the best of them all is the McCormick Stillman Railroad Park .
There are plenty of fun things to do and see at the McCormick Stillman Railroad Park. This 30-acre park offers unique activities that the whole family will love, including the Paradise and Pacific Railroad, the Scottsdale Railroad Museum, and the Model Railroad Building.
This is the perfect activity for families with young kids—they'll love the vintage carousel, one-of-a-kind playgrounds, and treats from Hartley's General Store. Admission to the park and museums are free!
Adventure in the McDowell Sonoran Desert Preserve
March is the ideal time to get outside and explore the gorgeous Arizona desert in full bloom—and there's no better place to explore than the McDowell Sonoran Desert Preserve in Scottsdale, Arizona.
Here are some outdoor adventures you can enjoy during the month of March:
Hiking
Scottsdale and Phoenix are great locations for hiking. Popular hiking trails that offer a spectacular view of the desert include Pinnacle Peak, Camelback Mountain, and McDowell Mountain.
Horseback Riding
Take your family on a western adventure with a horseback riding tour in the scenic Arizona mountains! Both beginner and experienced riders will enjoy this fun activity that gives you the chance to admire the gorgeous view at a relaxed pace.
Hot Air Balloon Ride
Want to share an unforgettable experience with your family and friends during your time in Scottsdale, AZ? There's not a better way to enjoy a breathtaking, panoramic desert view than on a hot air balloon ride. Travel hundreds of feet into the beautiful Arizona sky for a spectacular day that you'll never forget!
Peruse the Scottsdale Art District
March is the perfect time to explore the outdoor fine arts events in Downtown Phoenix and Scottsdale, AZ.
Every Thursday night, over 100 art galleries in Downtown Scottsdale open their doors for art lovers to explore the city's unique galleries, fine art displays, and local collections. This free event is known as the Scottsdale ArtWalk, and it's a fun event for locals and visitors alike to attend.
On select Thursdays during the year, the Scottsdale Gallery Association sponsors ArtWalk events in the Marshall Way Arts District, including live music, entertainment, and food & beverages samples for those exploring the galleries to enjoy.
If you're still looking for more art events, Downtown Phoenix hosts First Friday, a free art event that features nearly 80 galleries and studios in the city for free, on the first Friday of every month.
Visit Local Arizona Museums
Taking a tour of Scottsdale's many local museums and historical landmarks or visiting the performing arts center is one of the best things to do with your family when trading in the hot sun for a cool, air-conditioned activity.
Heard Museum
The Heard Museum is one of the most famous museums in the Phoenix area, known for its expansive collection of American Indian art and the dedication to the presentation, interpretation, and advancement of American Indian art and culture.
The Heard Museum is located in Downtown Phoenix, and tickets cost $17 per adult.
Scottsdale Museum of Contemporary Art
The Scottsdale Museum of Contemporary Art (SMoCA) is dedicated to contemporary art, fine art, architecture, and design exhibitions.
Tickets are $10 per adult and only $7 for students.
Western Spirit: Scottsdale's Museum of the West
Scottsdale's Museum of the West is a Smithsonian affiliate museum and has frequently been ranked the #1 museum in Scottsdale. Their mission is to educate, inspire, and engage their guests with the unique story of the Western region of the United States.
Tickets cost $20 per adult.
Frank Lloyd Wright's Taliesin West
Taliesin West is a UNESCO World Heritage site and National Historic Landmark in Scottsdale, AZ. It's currently home to the Frank Lloyd Wright Foundation and the Frank Lloyd Wright School of Architecture and is available to tour during your visit to Scottsdale.
Tickets range from $35 to $75 per adult. Children and students can receive discounts on tours.
Scottsdale Center for the Performing Arts
The Scottsdale Center for the Performing Arts hosts live concerts and shows by the best artists on Broadway, in classical music and dance, and more. To see what music and art events are happening next at the Scottsdale Center for the Performing Arts, view their website's upcoming events list.
Watch a Spring Training Game
Major League Baseball spring training is arguably the most popular March activity in Scottsdale, AZ. In 2018 , 1,774,978 fans attended 231 spring training games in Arizona—and 60% of fans were visiting from out of state.
Here are a few stadiums where you and your family can see a Cactus League game while visiting Scottsdale in March:
Scottsdale Stadium
Scottsdale Stadium is the spring training home of the San Francisco Giants. This stadium is located in Old Town Scottsdale and recently experienced some significant renovations and upgrades.
Salt River Fields at Talking Stick
Salt River Fields is the only MLB facility that is built on Native American land. The facility is the training home of Arizona's own, the Arizona Diamondbacks, as well as the Colorado Rockies.
Walk Around Scottsdale's Outdoor Shopping Centers
Scottsdale is Arizona's premier shopping destination —and there's no better time to take advantage of Scottsdale's fabulous outdoor shopping centers than March!
Old Town Scottsdale
If you're looking for a unique, cultural shopping experience right in the heart of Scottsdale, Old Town Scottsdale is the perfect place for you! Old Town offers tons of award-winning restaurants, unique, historic bars like the Rusty Spur Saloon, as well as local shops for Arizona souvenirs, authentic western furniture, and décor.
Kierland Commons
Kierland Commons is a sophisticated and unique outdoor shopping center in Central Scottsdale. They feature local Arizona restaurants with outdoor dining, like Postino Wine Cafe and Zinc Bistro, and various luxury shopping options like Michael Kors, Tesla, and Crate & Barrel.
Scottsdale Quarter
Just across the street from Kierland Commons, Scottsdale Quarter is another trendy, outdoor shopping center that's great to walk around and shop 'till you drop. They also host tons of fun events at The Quad, a recreational area at the shopping mall's center.
During your time at Scottsdale Quarter, get a table at one of the shopping center's restaurants, including upscale dining experiences like Eddie V's Prime Seafood, casual eateries like Zinburger and True Food Kitchen , and ice cream shops like Creamistry. Or, go shopping at Scottsdale Quarter's large retails chains like Apple and H&M or luxury stores like Restoration Hardware.
Attend a Food & Drink Event
March is an excellent time to explore the food and drink events in Scottsdale, Arizona, or the neighboring city of Phoenix. Here are a few to look into:
Agave on the Rocks —This adults-only annual festival features gourmet food, Latin-inspired music, and margaritas at the Desert Botanical Garden in Phoenix.
Nomadic Mead Making & Tasting —See how mead is made at Thunderbird Lounge for only $35 per person—you'll even be able to create your own bottle of mead that you'll get to take with you.
Farm to Table Plant-Based Cooking Class —Learn about authentic farm-to-table, plant-based cooking at The Farm at South Mountain in Phoenix.
Relax in a Spacious, Luxury Vacation Rental During Your Trip to Scottsdale
Unwind in a luxury vacation home after a busy spring day of exploring Scottsdale, Arizona.
Our vacation rentals are designed with you in mind. Each home is comfortable, spacious, and includes tons of stylish features and top-notch amenities to make your trip to Scottsdale fun and memorable.
Contact us today to stay in one of our luxury Scottsdale vacation rentals this March. We're never more than a phone call away!
Source https://www.fodors.com/world/north-america/usa/arizona/phoenix-scottsdale-and-tempe/experiences/news/photos/10-reasons-to-visit-scottsdale
Source https://www.dangerous-business.com/visit-scottsdale-arizona/
Source https://www.staywithstylescottsdale.com/blog/things-to-do-in-scottsdale-in-march/