10 Exhilarating Places To Visit In Salt Lake City For A Vacation To Remember!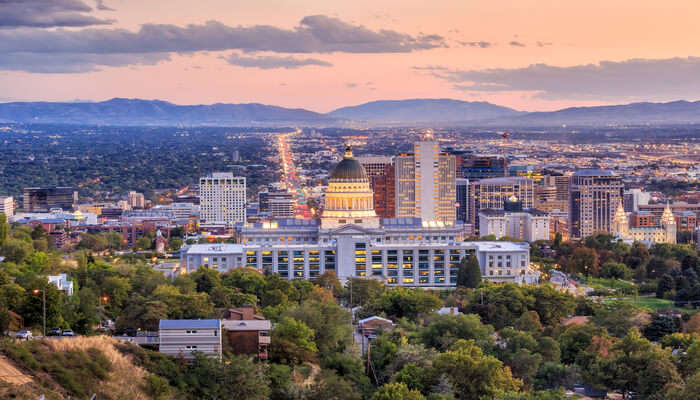 Salt Lake City is an international and all-season tourist place in Utah, USA. The number of foreign tourists visiting here increased after the 2002 Winter Olympics. This winter sports event showed the world the quality of snow and the number of skiing pistes present in Wasatch Mountain. Apart from snow adventure, Salt Lake City is also the place to take a tour by honeymooners, family, nature, animal, bird, and lake lovers. Here, we have selected the top ten places to visit in Salt Lake City. It is a tourist-friendly place with modern tourist facilities and amenities.
Top 10 Places to Visit in Salt Lake City
Salt Lake City is one of the most gorgeous and beautiful destinations to visit in the States. Here is a list of all the charming places that you should visit on your trip to the Salt Lake City!
1. Solitude Nordic Center
2. Willow Heights
3. Millcreek Canyon
4. Liberty Park
5. Salt Lake Temple
6. Natural History Museum Of Utah
7. Utah Olympic Park
8. Olympus Hills
9. Hogle Zoo
10. Powder Mountain
1. Solitude Nordic Center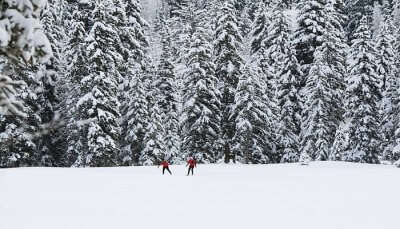 Image Source
If you wish to see snow in all-seasons, the Solitude Nordic Center is the best place to visit once in Salt Lake City tour. You will pass through the scenic Solitude Village. You can get through the free lift and reach here. Yet, this is a ticketed area and you have to pay a few hundred dollars. The pass price does differ with tourist seasons. It is an excellent place to see the snowy vistas of the Wasatch Mountain Ranges in Utah. It has a lot of skiing and skating slops. If you wish to learn skiing, there are ski schools here with training and certification. It is the finest place to visit for a family to enjoy the snow, alpine forest, and snow recreational activities to do here. The professional skiers or those who know to ski well can take a cross country skiing from Solitude Nordic Center. Tourists rarely visit this place. Therefore, you can enjoy the snow and mountain adventure at the fullest. However, it is worth visiting here for its white beauties.
2. Willow Heights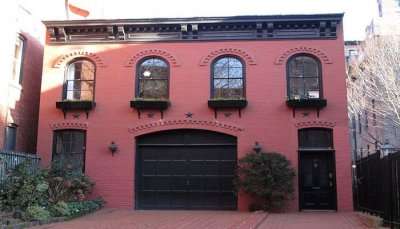 Image Source
People interested in visiting greenery places, must-visit Willow Heights in Salt City Lake, Utah. This is one of the lush green places to visit in Salt Lake City. This is a picturesque place with meadows, pine trees, swamps, rolling hills, and lakes. You can find snow during the winter. Yet, they look more pleasant with greenery during the summer. If you are energetic, you can go for the Willow Heights trail. You can find many traditional homes while hiking. Few of them does allow tourists to stay there as a homestay with food. You can be with Mother Nature throughout the hiking. It is one of the scenic places to take photos with a lush green backdrop. It is the finest place to breathe fresh air and do meditation along with nature. You can find many dogs, horses, bison, and birds in willow heights. It is the best privacy place for the honeymooners too.
3. Millcreek Canyon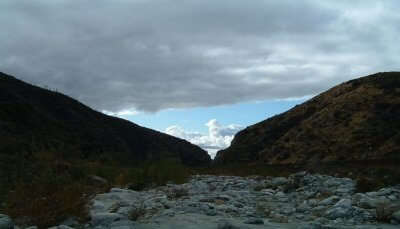 Image Source
The Millcreek Canyon is the nearest one to reach from Salt Lake City. Tourists can visit in all seasons to see this majestic canyon in Utah. There are two modes to access this canyon. Hiking is the best you can hike this canyon, which is of 6-miles in length. If you have time, you can hike from the top of this canyon too. The tourists interested in cycling can pass the canyon by cycling in an hour's time. However, biking trails are with mild to high difficulties. It will look amazing to see the 2000-ft canyon walls through hiking and biking trails in Millcreek Canyon. You can buy food and beverages in this canyon. You can find many day camp tents here. These are of boys scouts. This canyon is a part of Salt Lake Valley towards the east. This canyon is snow-fed during the winter season.
4. Liberty Park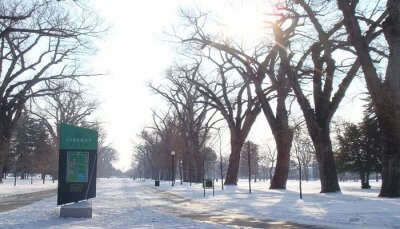 Image Source
The tourists coming with family must visit this urban park for recreational purposes once in Salt Lake City. This park is children and adult-friendly Park. You can find two tiny islets in this nature park. There are many ponds, where you can relax on the wooden seats. You can find many water birds on this pond. You must visit its greenhouse with children. They can also enjoy the children's play area and the swimming pool present inside this park. Paddle boating is the coolest way to spend your time watching the greenery of this park in 360-degree. It is the best place to take photos with lush green trees as the backdrop. This park is snow-fed in the winter season. You can do cycling in the cycling location of this park. You can find morning and evening joggers in the jogging pathway. This is a cool place to relax with games and entertainment present inside this park.
5. Salt Lake Temple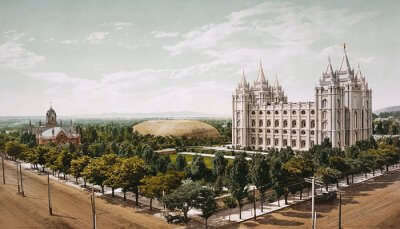 Image Source
Salt Lake Temple is the important one for the 'The Church of Jesus Christ of Latter-day Saints' followers. They are called the LDS church followers. Yet, Utah is the only place with this church recognition with most of the communities living in Salt Lake City. This is a 126-year old church, which is still in good condition. This 222-ft height with 253,015 sq ft floor area is worth to visit to see its architectural values. The stones to build this church were brought from Cottonwood Canyon in the year 1872. You can find the church walls with glittering quartz monzonite. If you look at its architecture on the exterior, you can find this church has many hidden symbols. This is because the LDS faith practiced symbolism for conducting many rituals. The location of this church is in a scenic place. It is surrounded by rolling hills, city creek and by the Jordan River in the downtown of Salt Lake City. This church has an ordinance room. This is where healing and endowment rituals take place. If you are lucky, you can find a marriage or baptism ceremony going on during the day hours.
Planning your holiday but confused about where to go? These travel stories help you find your best trip ever!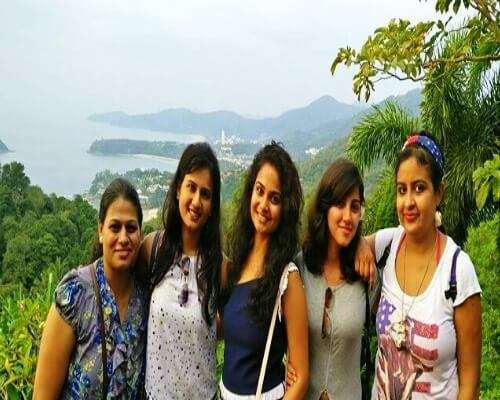 Ramya Narrates The Story Of 6 Girls On An Extraordinary Trip To Thailand
Bangkok. Phi Phi. Krabi. Why should guys have all the fun?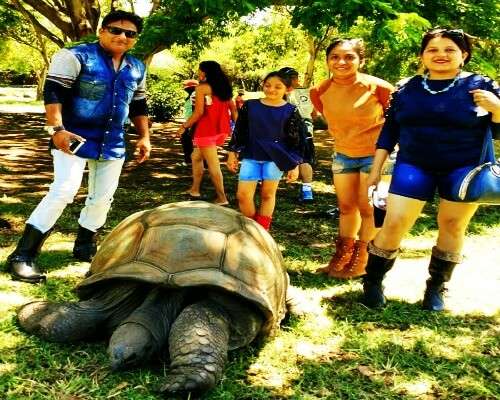 Sandeep Illustrates On The Best Activities For A Family Trip To Mauritius
Water sports. Cocktail parties. And unlimited fun at Casela.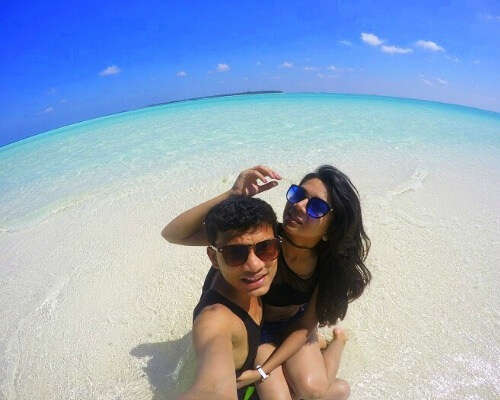 Nisarg Can't Stop Praising His Honeymoon Trip To Maldives
There was snorkeling, sightseeing, luxury, comfort, & much more!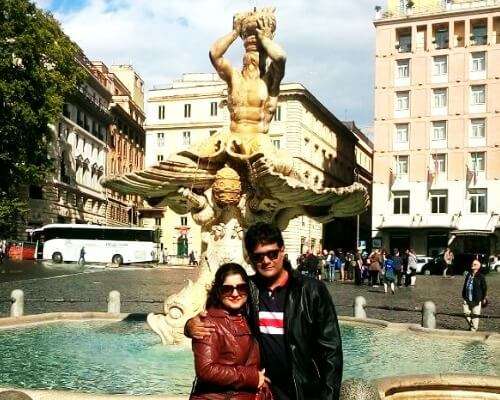 Sabyacsachi's Romantic Trip Proves Europe To Be The Mother Of All Vacations
For Art, Culture, Luxury, & more.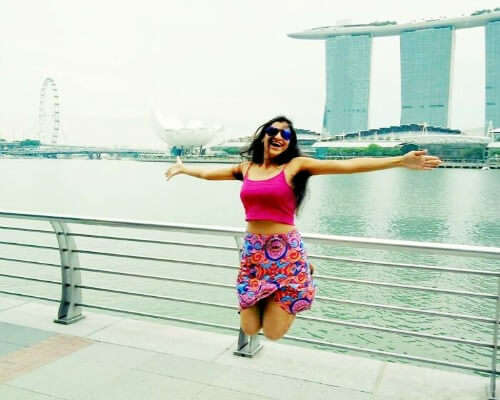 Srishti Talks Of Her Amazing Trip To Singapore With Her Mother & Niece
A fun-filled destination for ages indeed!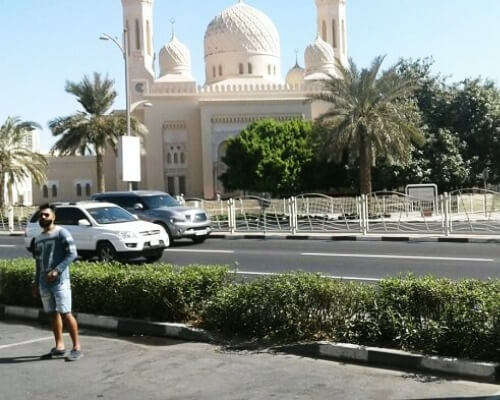 67-Year Old Sridhar Tells How He Beat The Odds & Took A Solo Trip To Dubai
Desert safari. Burj Khalifa. Welcoming locals. Tell me more!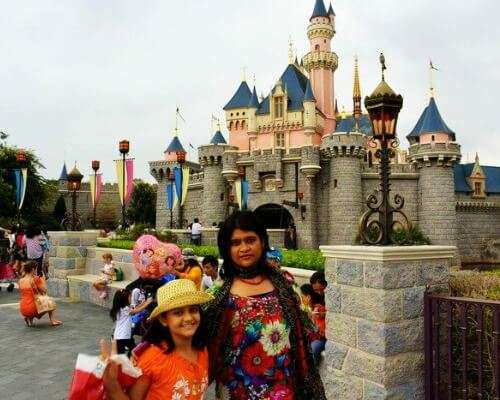 Not Adventure Lovers? Saurabh's Family Trip Proves Hong Kong To Still Be Full Of Fun
Your kids will love Disney Land & Ocean Park!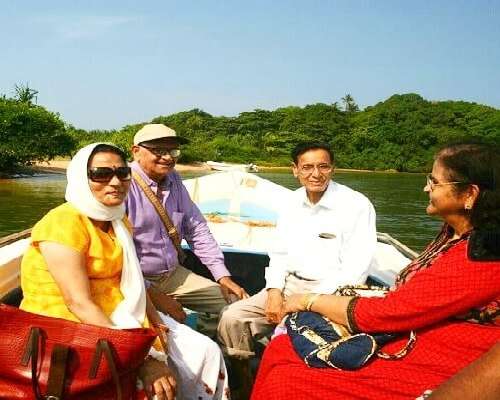 Ravi's Tale Of A Sri Lanka Family Tour Is All You Need To Know About Ramayana Tour
For the love of Ramayana & Travel!
See more at TRAVELTRIANGLE.COM
6. Natural History Museum Of Utah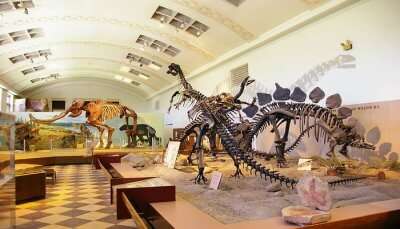 Image Source
If you wish to know more about the Utah culture, you must visit the Natural History Museum of Utah in Wakara Way, Salt Lake City, Utah. You can find many artifacts of Utah's natural history. Most of them are of Intermountain West regions. You can find the remains of a dinosaur inside this museum. It will take an entire day to see all the 1.6-million objects placed inside this museum. It is the best place to visit by history buffs, researches, and students to see Utah mountain history. It is one of the important places to visit in Salt Lake City history and about the Great Salt Lake in Utah. It is work visiting by all ages of people and explores its various galleries. If you are lucky, you can see the shows and special exhibitions taking place.
7. Utah Olympic Park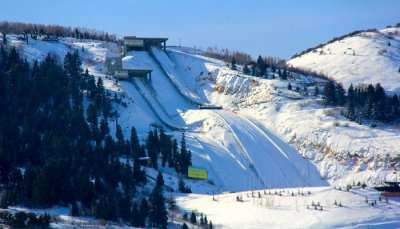 Image Source
You must travel 28-miles from the Salt Lake City eastwards to see the 2002 Winter Olympic place held in Utah. This is now a park and a sport-training center. Yet, it is worth visiting for seeing the vastness of Wasatch Mountain ranges and its presence of quality snow. This is why this place was selected for the winter Olympics in the year 2002. You can find those file photos in this park. They are amazing to look at photography as their hair highly skilled sporting event. The tourist can try Nordic jumps from this park. A zip line is present in this park to view the entire stretch of this Olympic Park. For recreational purposes, it does have a mountain coaster. It is advisable to visit this park during the winter season. You can watch athletes and snow adventurist undergoing training in skiing, skating, and luge and bobsleigh. It will be worth visiting its ski museum to know more about the Olympic related artifacts.
8. Olympus Hills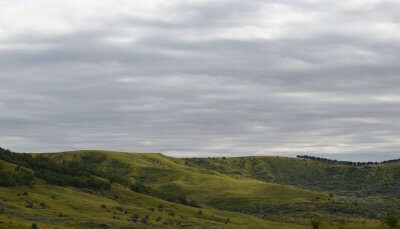 Image Source
Once in Salt Lake City, you must visit Olympus Hills for shopping, food, and recreational purposes in its park. This is a great place for all ages of people to visit and enjoy its touristic facilities and amenities. You can view the majestic vistas of the Wasatch Mountain Ranges from the top of the Olympus hills. The restaurants found here are popular for their signature dishes. You can try them hot in gill and barbeque in this cold weather condition on the top of this hill. It is also the best place to go shopping once in Salt Lake City.
9. Hogle Zoo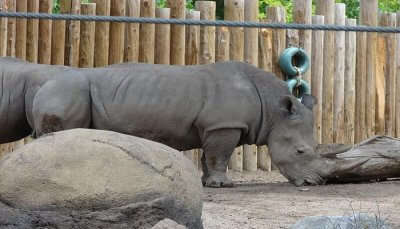 Image Source
It will be an amazing thing to visit the Hogle Zoo after completing your snow and lake adventures. Yes, this Salt Lake City has animals and birds of all regions of this world in this zoo. They are classified and placed according to their region. It will be surprising to see 800-animals belonging to 24-species present in this zoo. Its elephant encounter will be the best to do by all ages of people. It will take a day to explore this zoo. It has locker rooms, restrooms, food, and beverages facilities. This is a ticket area and you can book online during the peak season in Salt Lake City.
10. Powder Mountain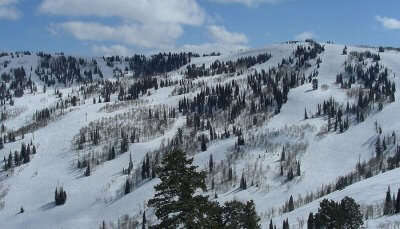 Image Source
The skiing enthusiast must visit Powder Mountain once in Salt Lake City tour. This mountain is 55-mile away from Salt Lake City. It has 40% of the snow piste areas for the bingers in skiing. Its 35% of the snow pistes are available for the intermediates. The rest of the pistes out of 154 runs are for the professional skiers. Apart from skiing, this is a great place to see the powder snow. They glow like crystal light during the full moon night. The snow mountain vistas will be amazing to look during the full moon night. It is an excellent place for stargazing too. The highest elevation you reach is 9,422-ft above the mean sea level. Ski lifts are there from its base, which is at an altitude of 2,000-ft above the mean sea level. It is also the finest place to see the alpines covered by powder snow.
With no dearth of places to visit in Salt Lake City, this destination has something for every kind of traveler. Those who seek some of the most offbeat experiences to encounter should surely considered Salt Lake City. So, whenever you plan your itinerary for your vacation to the USA, do not forget to add this charming destination on your list!
Disclaimer: TravelTriangle claims no credit for images featured on our blog site unless otherwise noted. All visual content is copyrighted to its respectful owners. We try to link back to original sources whenever possible. If you own the rights to any of the images, and do not wish them to appear on TravelTriangle, please contact us and they will be promptly removed. We believe in providing proper attribution to the original author, artist or photographer.
Please Note: Any information published by TravelTriangle in any form of content is not intended to be a substitute for any kind of medical advice, and one must not take any action before consulting a professional medical expert of their own choice.
Frequently Asked Questions About Salt Lake City, Utah
Is Salt Lake City safe for a solo woman to take a tour?
Yes, a solo woman must come here under an all-inclusive Salt Lake City tour packages. This will include local commutation, hotel stay, and food. They do give you a local guide to assist in visiting touristic places.
Is a day trip is enough to cover the Salt Lake City tour?
Yes, a day trip is enough to see the Salt Lake City attraction only. This will not include nearby attractions like the canyon and national parks.
How many days are needed to cover all tourist places to visit in Salt Lake City?
It is advisable to come here for a weeklong tour to cover all tourist places to visit in Salt Lake City. This will include visiting the lakeside and Wasatch Mountains attractions.
Which mode of transportation is much more affordable to take a Salt Lake City tour?
It is advisable to commute in its public mode of transportation. They are much affordable than private traveler's SUVs.
Is it possible to see snow in Salt Lake City?
Yes, the winter season is full of snow-fed Salt Lake City. You must come here from September to March to enjoy the snowy vistas of Salt Lake City.
Are there ski resorts in Salt Lake City?
Yes, there are many ski resorts in Salt Lake City. You can find a budget resort to a premium resort. It is advisable to book early if you are visiting for winter snow adventure sports.
9 Reasons Salt Lake Should Be Your Next City Break
Pretty much the only reason Anna and I decided to stop in Salt Lake City was that we were going to be spending a lot of time in national parks and rural areas on this trip and we figured that we'd need a bit of city time as well. And Salt Lake City is a city.
That's pretty much all I knew about it?
I mean, I also remembered from the 2002 Winter Olympics that Salt Lake was surrounded by lots of pretty mountains. But this was supposed to be our time away from the mountains, on the fun city break I had promised Anna when booking all those glamping sites in national parks.
So I crossed my fingers and toes that we'd be able to find a nice restaurant or two, and maybe they'd have a Sephora? And a Madewell, because I ruined my jeans in Zion and we don't have Madewell in Norway.
Salt Lake City certainly did not disappoint, and in fact whoa did it blow us both away.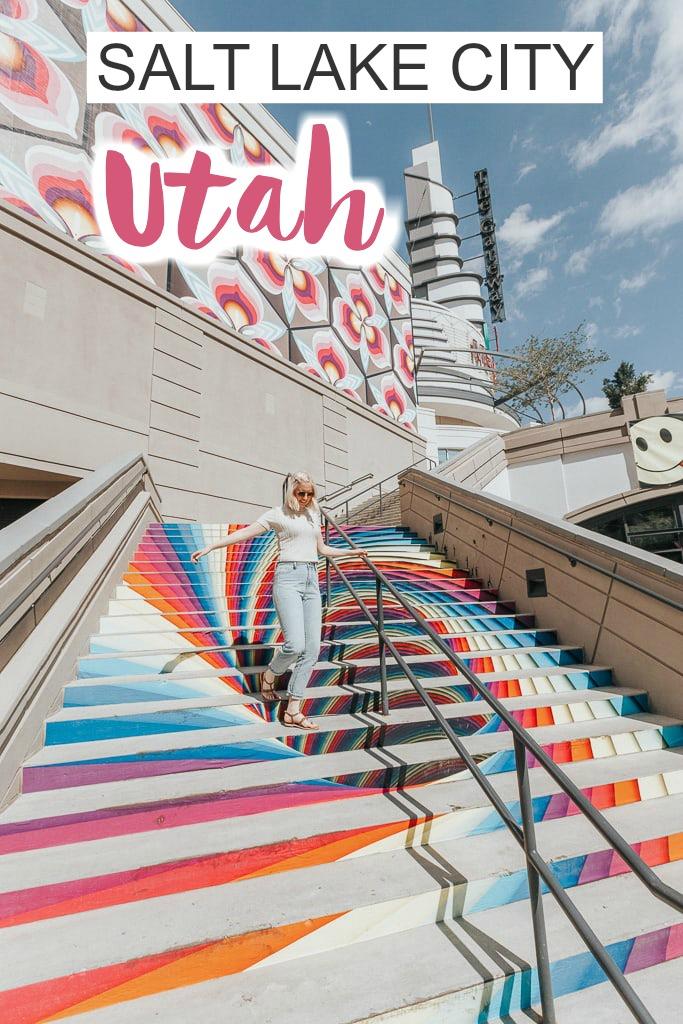 Salt Lake is so much fun. Like, I fully felt like I had stumbled on a hidden gem – unless everyone else already knew about Salt Lake? I mean I have been living out of the country for many years now.
And what have I been doing over those many years abroad? Traveling through cities in over 80 countries. It takes a lot to impress me now, and I loved Salt Lake City.
Quick Salt Lake City Guide
Salt Lake City Accommodation: Kimpton Hotel Monaco for luxury accommodation, and Homewood Suites by Hilton or Hyatt Place Salt Lake City Downtown for mid-range accommodation (with breakfast!).
Top Salt Lake City Activities:
Salt Lake City is beautiful
Okay maybe this means that I'm not really a city girl at heart, because even in cities I'm all about the beautiful views. Though actually I checked with Anna, who is definitely 100% a city girl, and she also loved how beautiful Salt Lake is.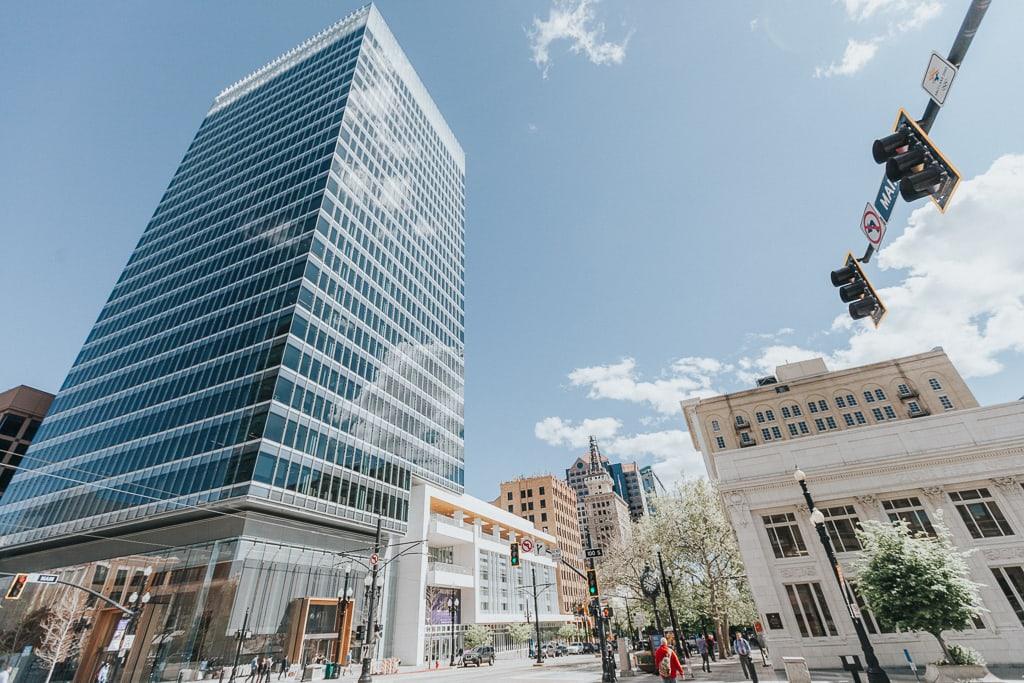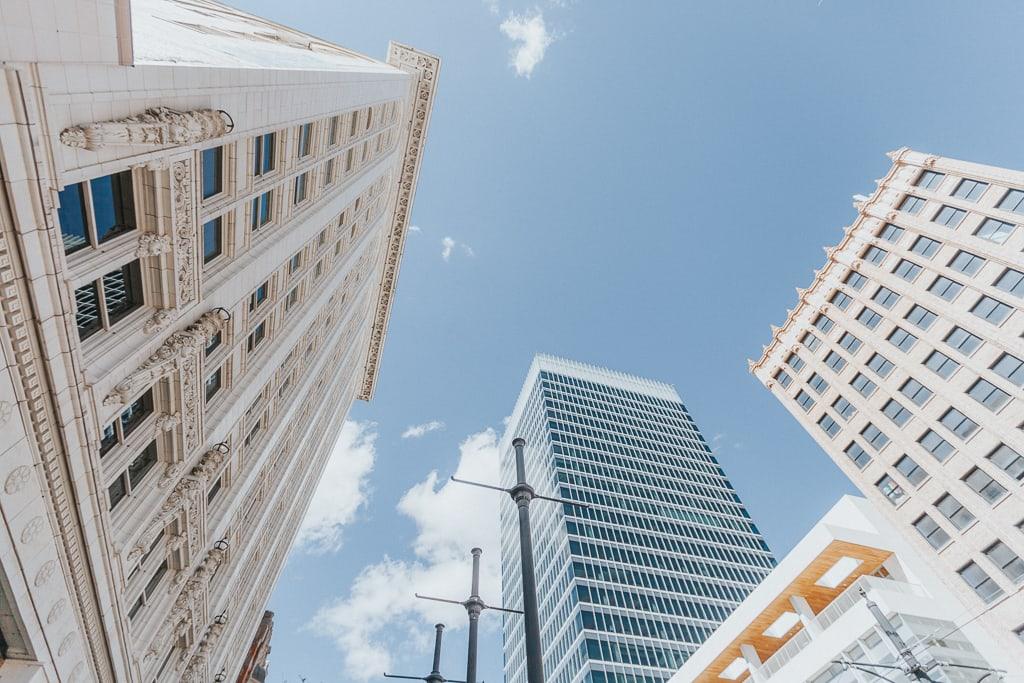 One of my favorite views of Salt Lake and the mountains around the city was actually from the garden at the top of the public library.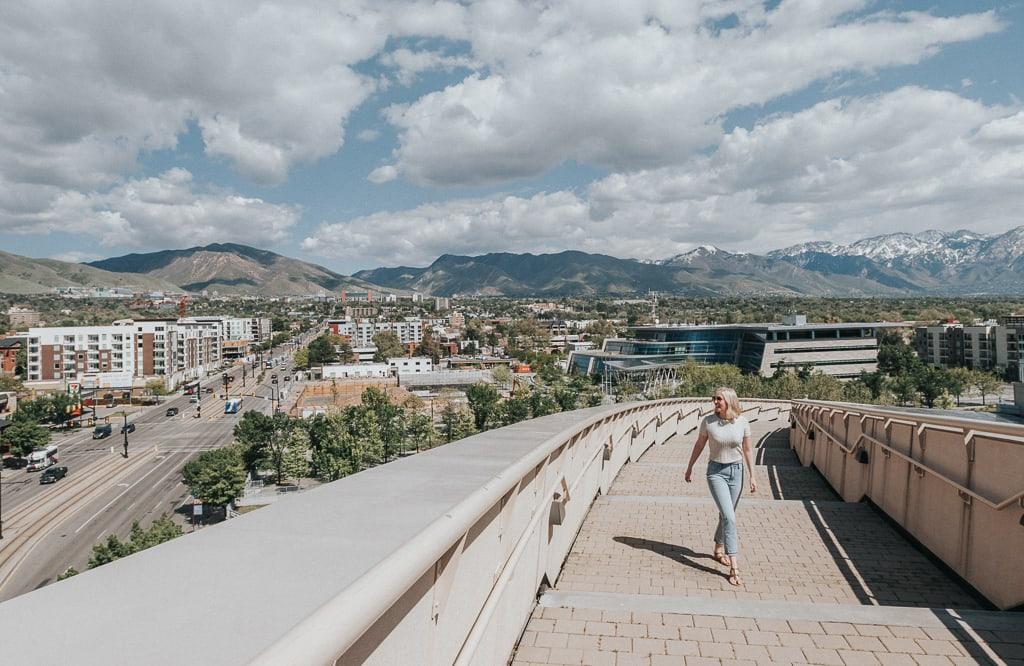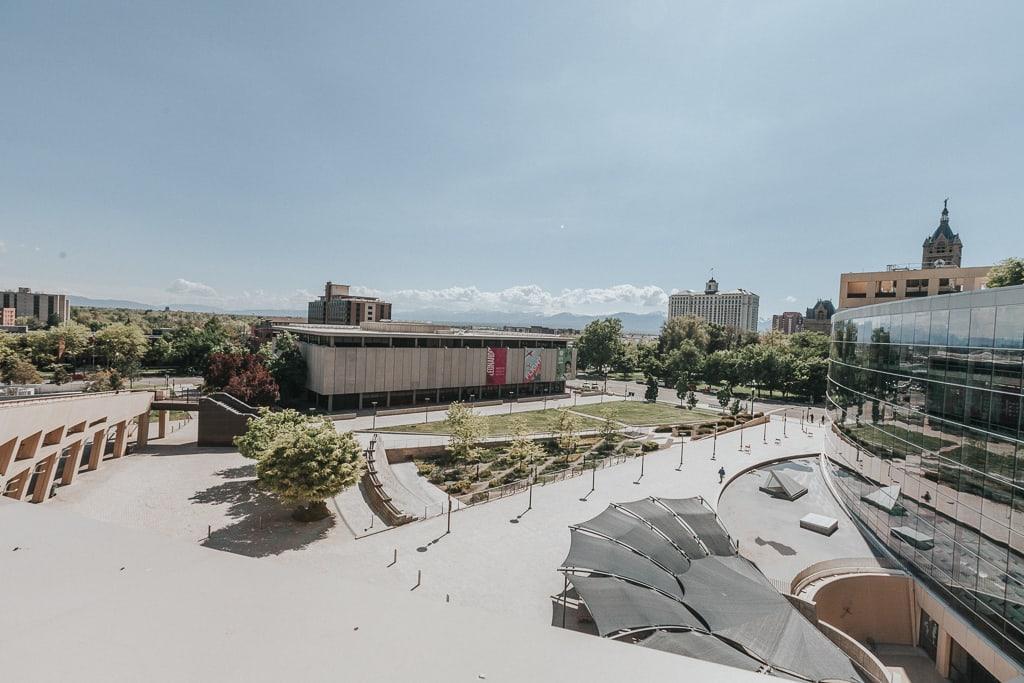 The street art
While maybe I was most excited about the mountain views surrounding the city, Salt Lake City itself is really pretty too.
It seemed like around every corner we were stumbling across another colorful mural. Just like Lodz!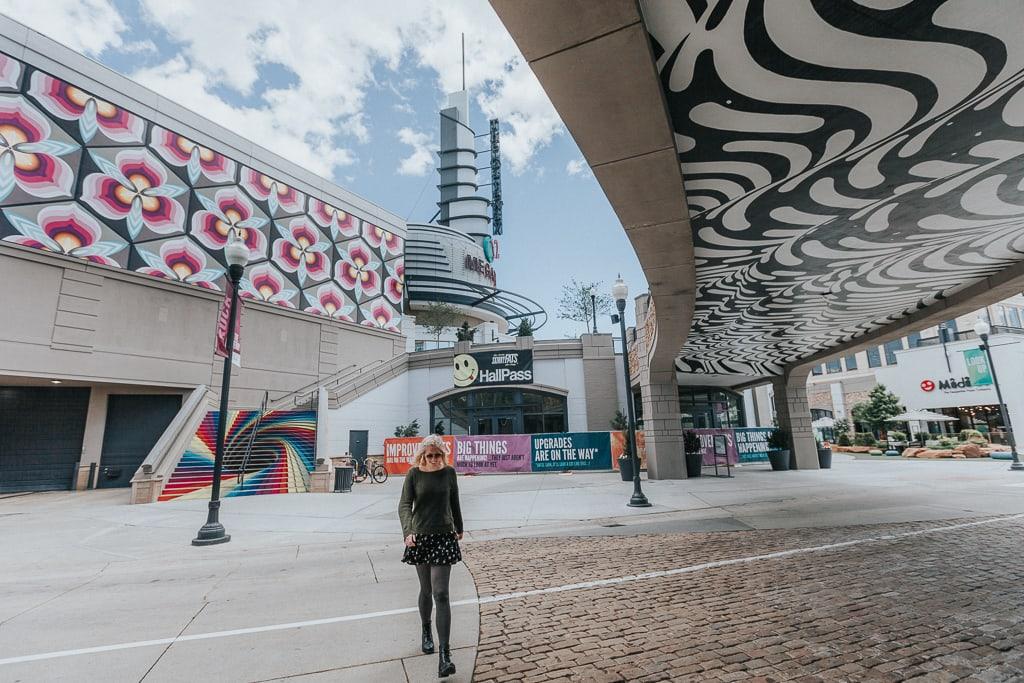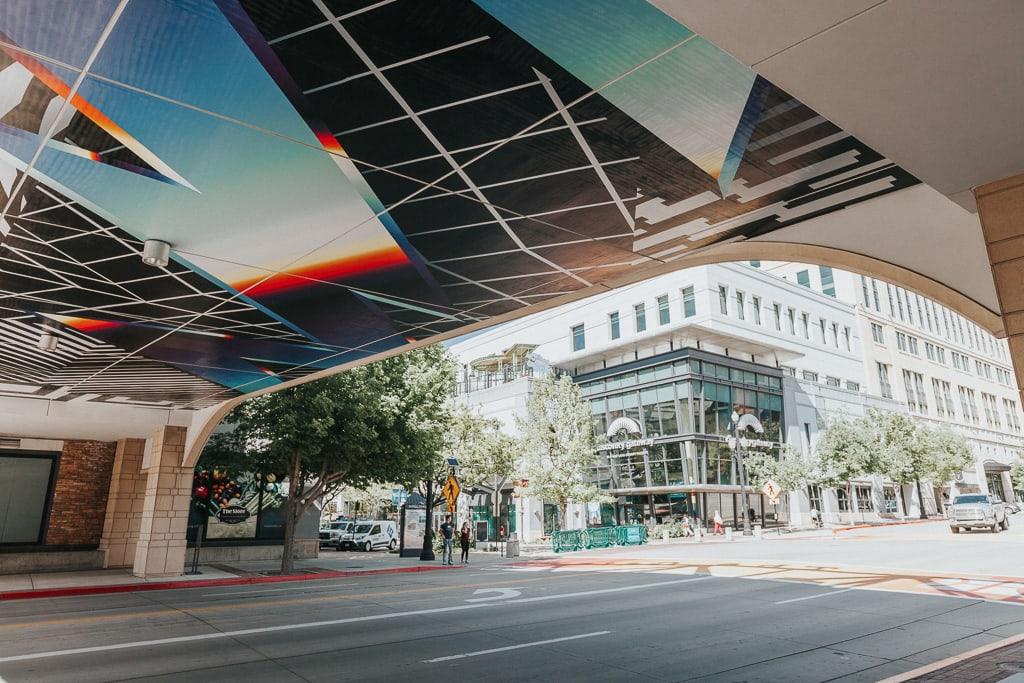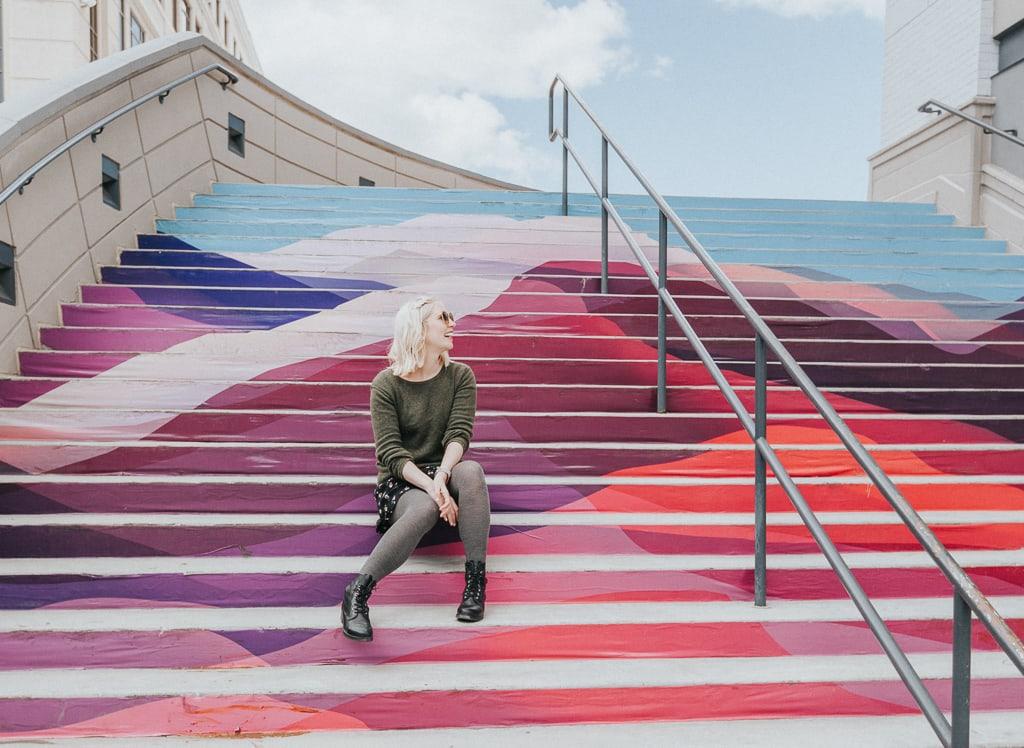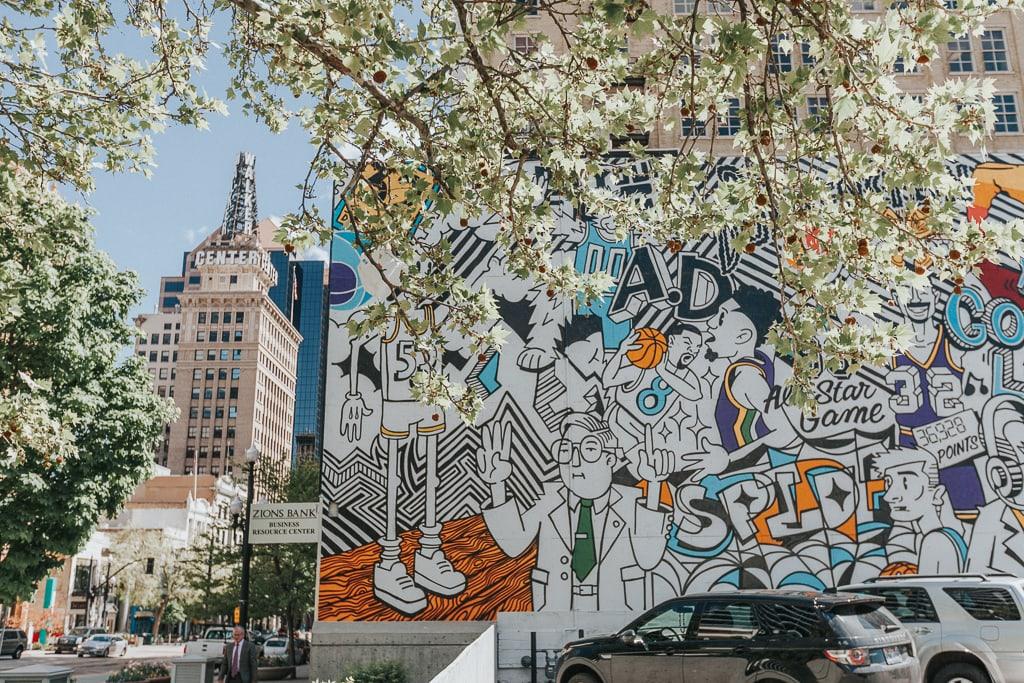 Sightseeing is super easy
I reached out to Visit Salt Lake before our visit asking if they'd like to partner for a campaign. They agreed, but instead of sending us an itinerary of places or experiences they'd like me to feature they simple told us to have a fun weekend, and they emailed us each a Salt Lake Connect Pass for the city.
I've worked with a lot of tourism boards, and I've learned that it's always a really good sign when they're laidback about what I do during my visit. That's when I know they're confident I'll love my trip because I'm visiting somewhere really cool – regardless of what I do.
It's like how if someone writes to me saying they'll be visiting Bergen I'm like, you're going to love it! Whereas if they say they're heading to Oslo I'm like, you're going to love it – but only if you do everything on this list. Some places win you over without even trying, whereas some require a bit more effort to get to know. And Salt Lake is definitely one of those effortless cities.
But I'm also so glad they included those Connect Passes, because otherwise I'm not sure I would have realized quite how much there is to see and do in Salt Lake. I would have happily spent all my time restaurant hopping and window shopping in downtown. But there's a lot more to do!
The Connect Pass is an all in one ticket for 16 offerings at 13 attractions around the city. You can buy a pass for your entire stay or just a day, depending on when you want to be out exploring.
Of course it saves you money on the attractions, but I also just loved that it encouraged me to visit a bunch of different places to make the pass worthwhile. Sometimes I need that extra little push to go out and make the most of my days in a new city, and the Connect Pass did just that. You can find more information and prices here.
I've used similar passes in cities before and I have to say, they so often end up being a bit of a pain, with people at some attractions not knowing how to redeem them. This was not the case in Salt Lake, to the point where it became a bit of a joke for me and Anna, because everyone we showed it to responded with such enthusiasm.
You have a Connect Pass! That's awesome! Fantastic! Amazing!
Like, why is everyone in Salt Lake so excited about this pass?
Or maybe these Massachusetts girls just weren't used to how friendly everyone in Utah is. Regardless, using the Connect Pass was such a breeze, and I'm glad I got it because otherwise I probably wouldn't have known about all the cool things there are to do in Salt Lake.
Like I said, there are 13 attractions included in the pass, but my favorites were the Clark Planetarium (definitely catch one of their shows in the Dome Theatre) and Red Butte Garden. Oh and the Natural History Museum has really pretty views of Salt Lake!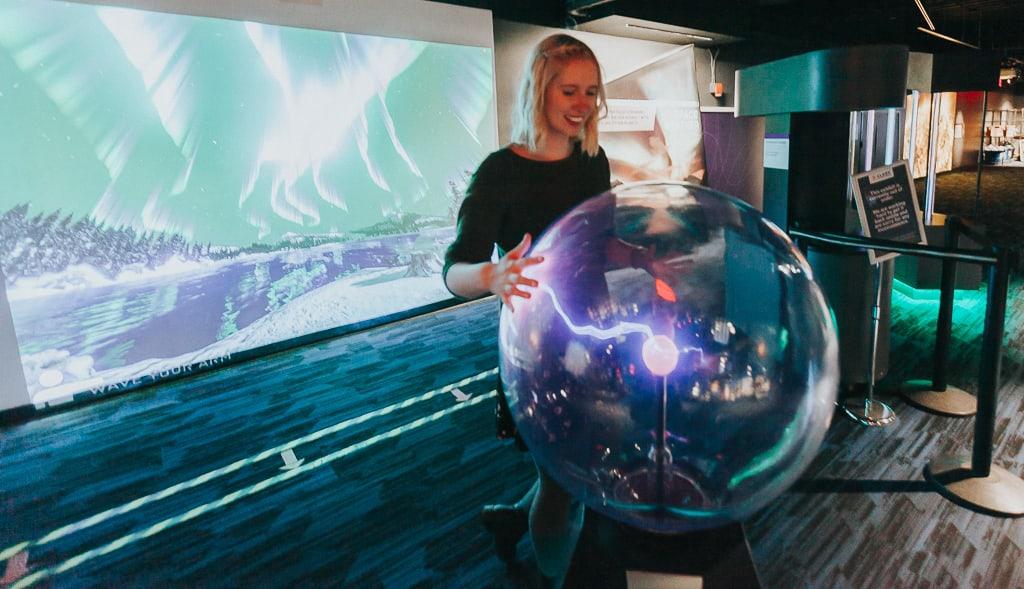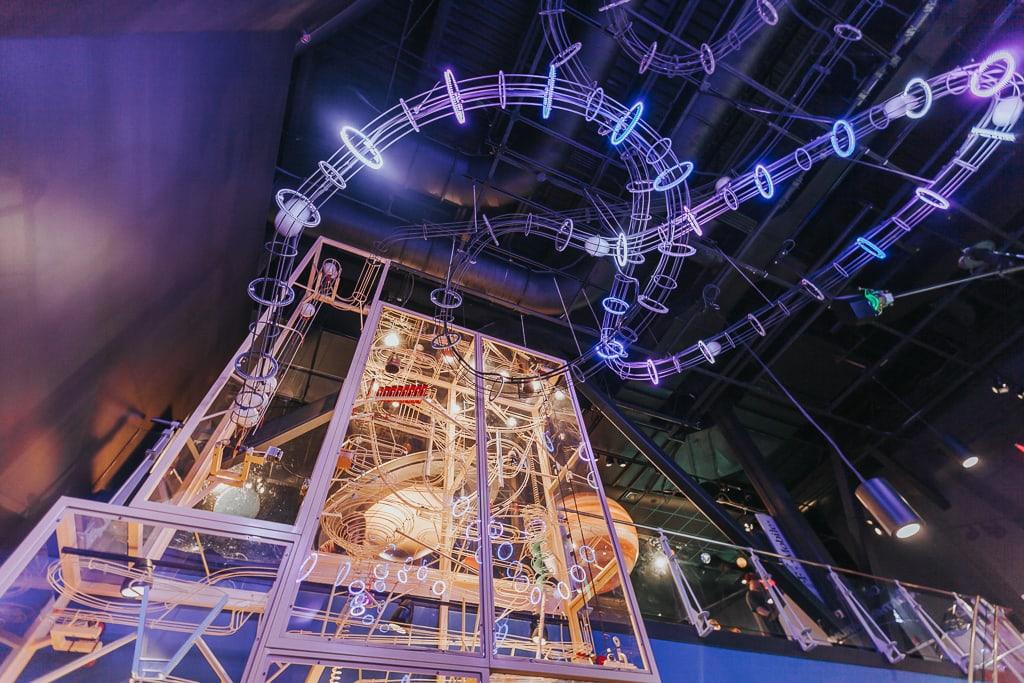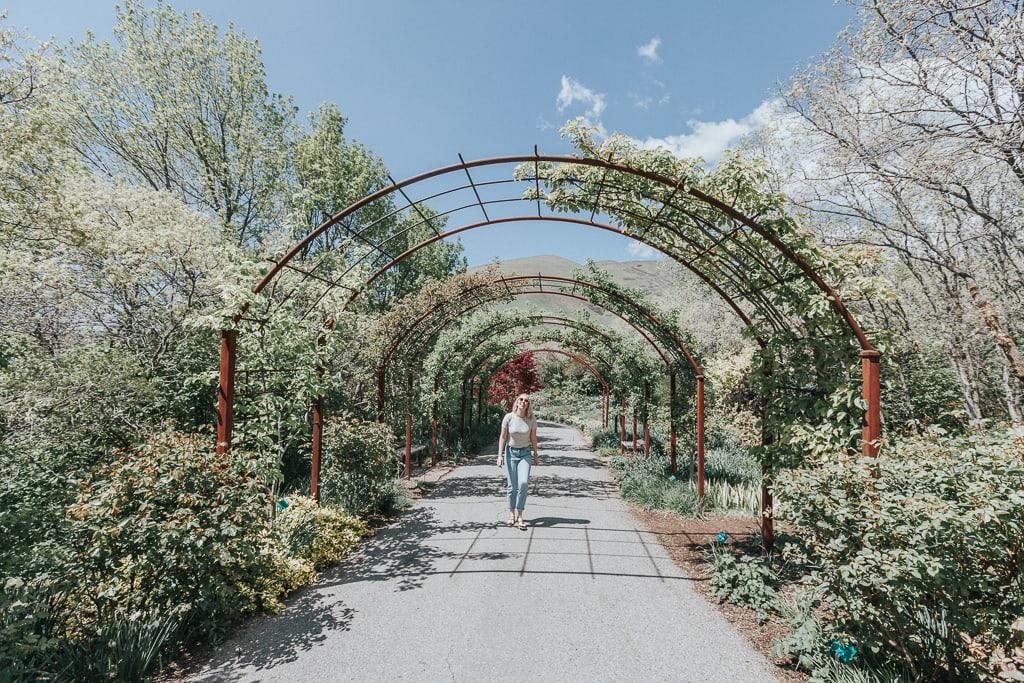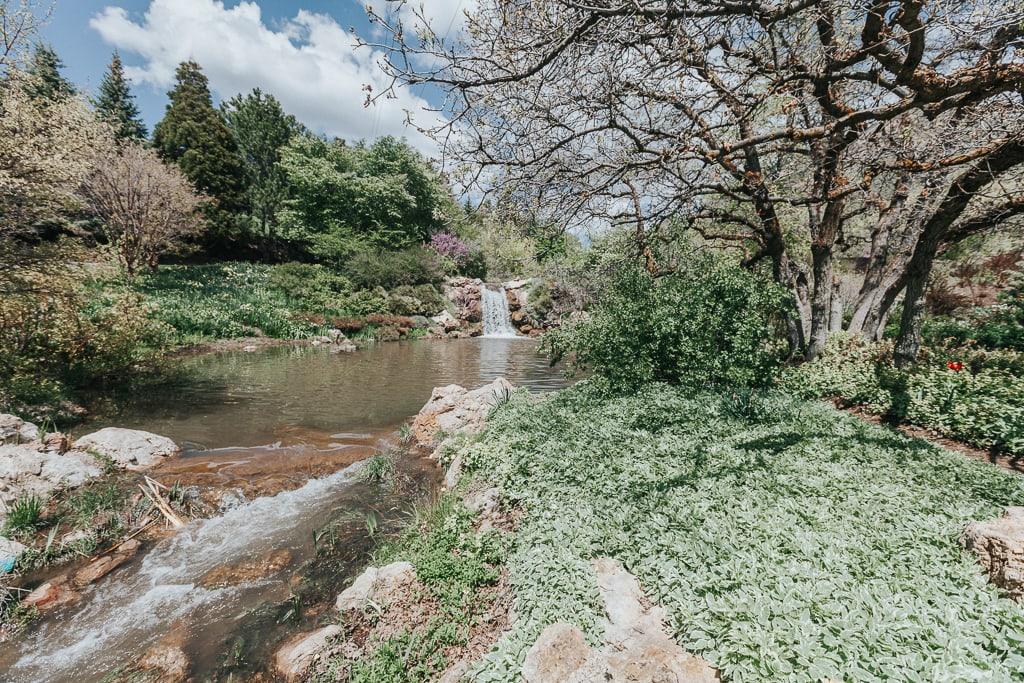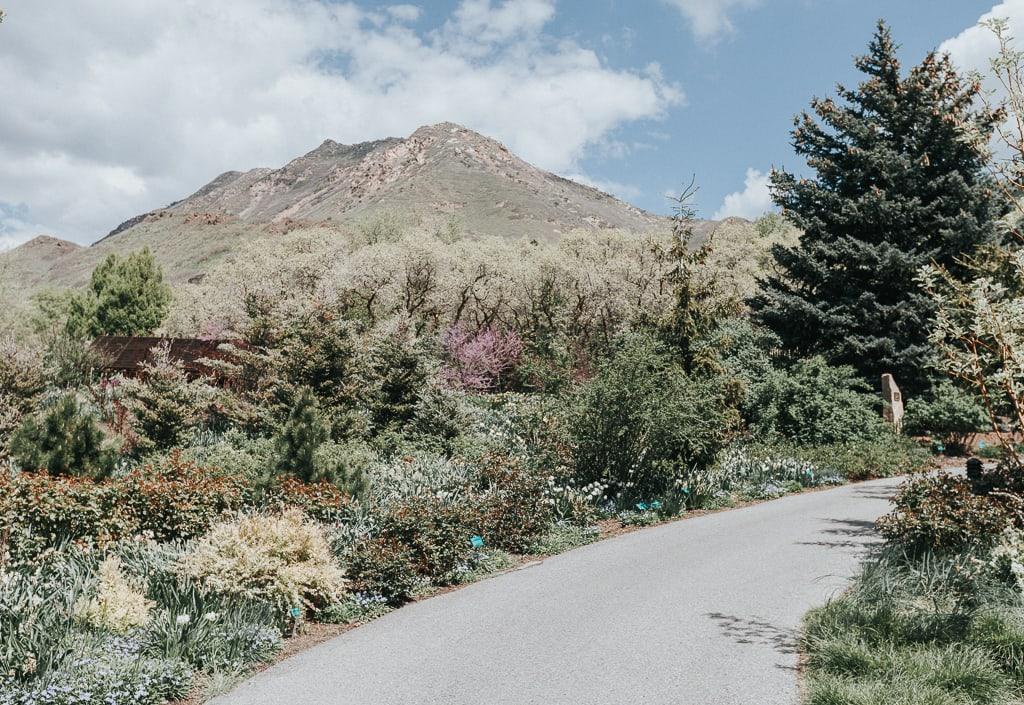 Downtown Salt Lake is totally walkable
While we did drive out to the botanical garden and natural history museum, for the most part we were able to walk places right from our hotel downtown.
I love getting to know a city on foot, and Salt Lake definitely felt very pedestrian friendly.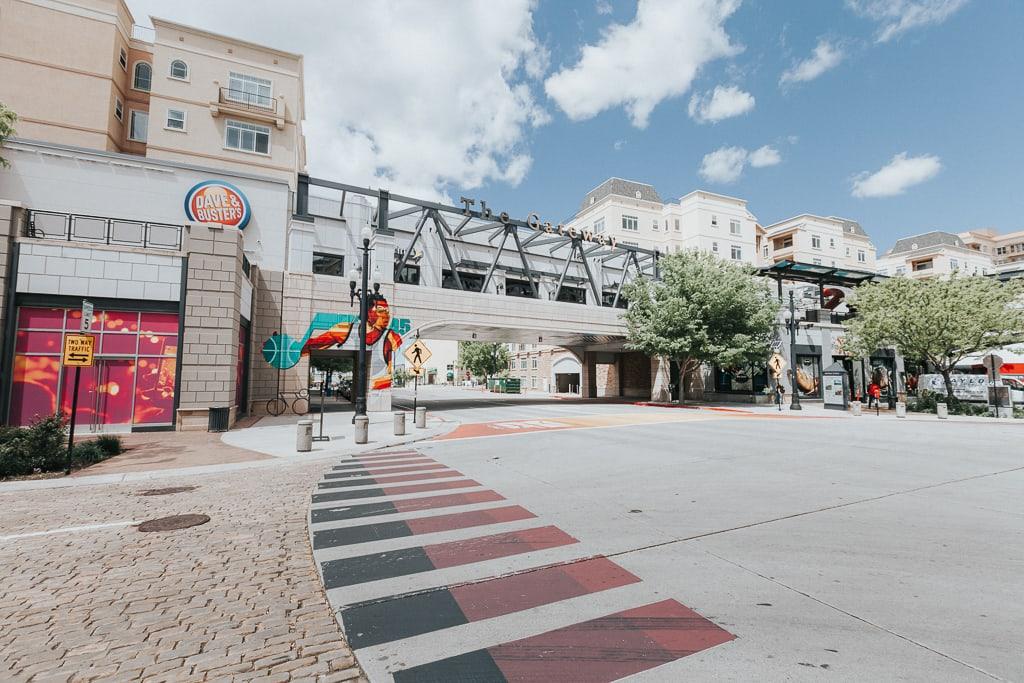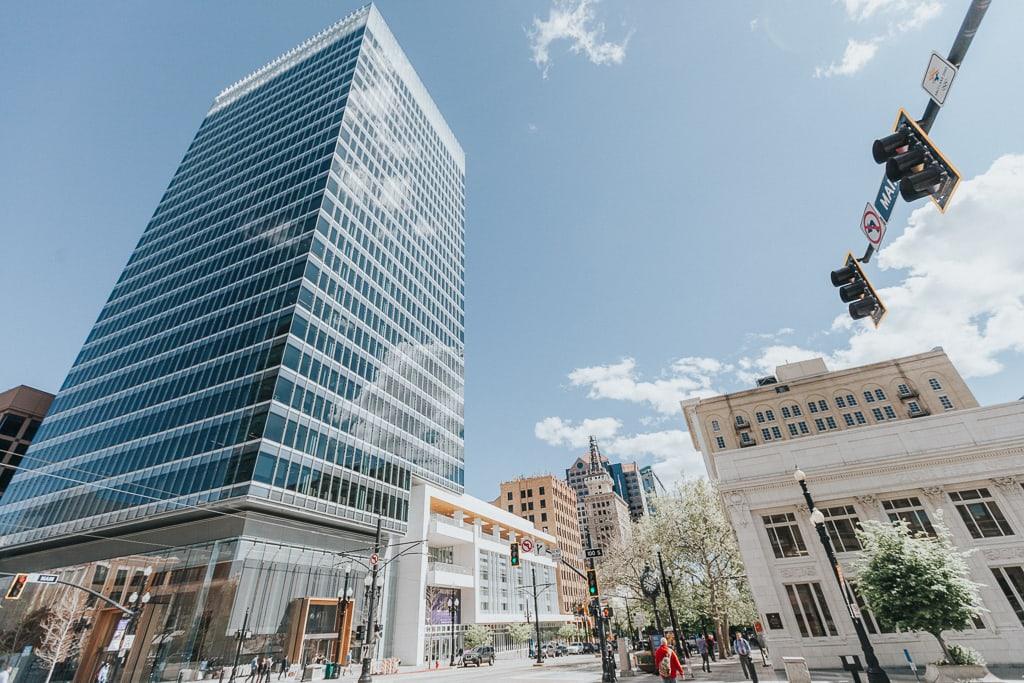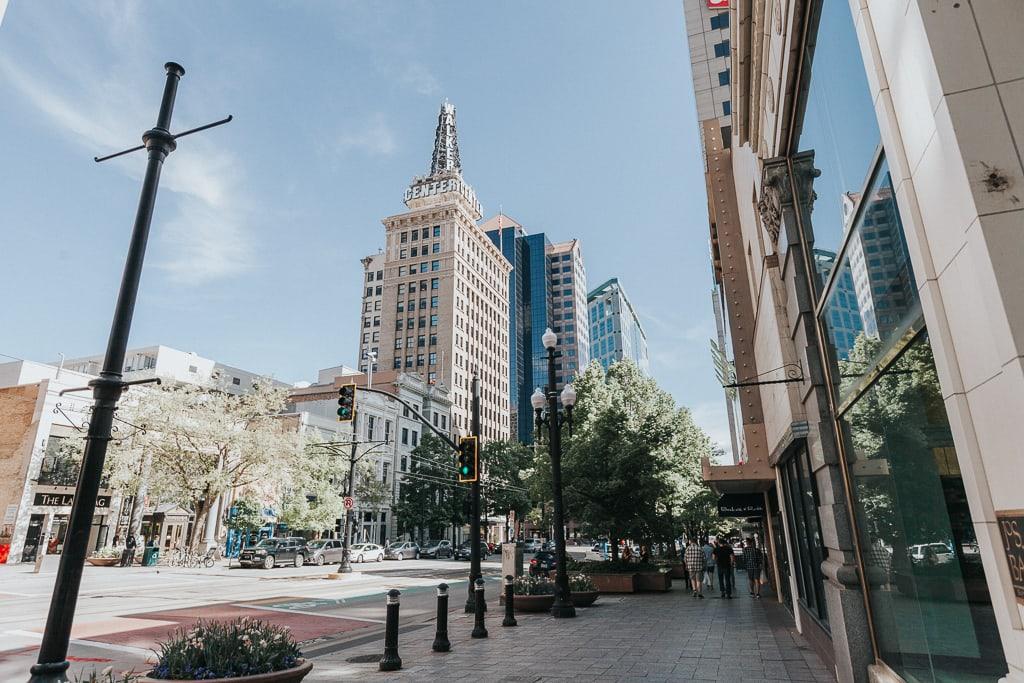 Though judging from all the trams running downtown, it looks like Salt Lake City's public transport game is strong as well.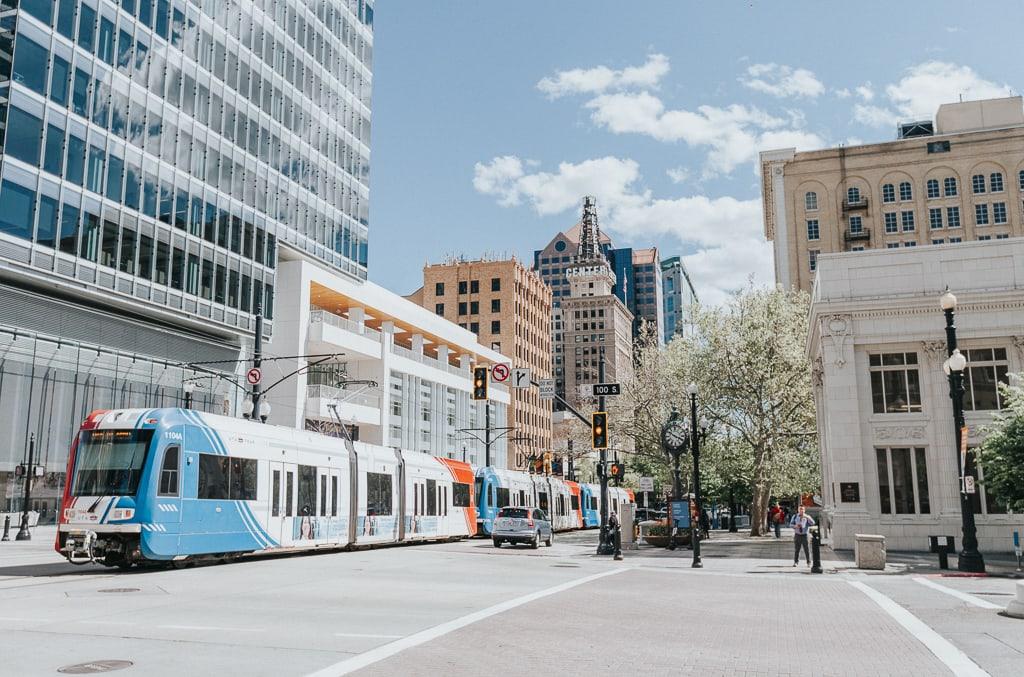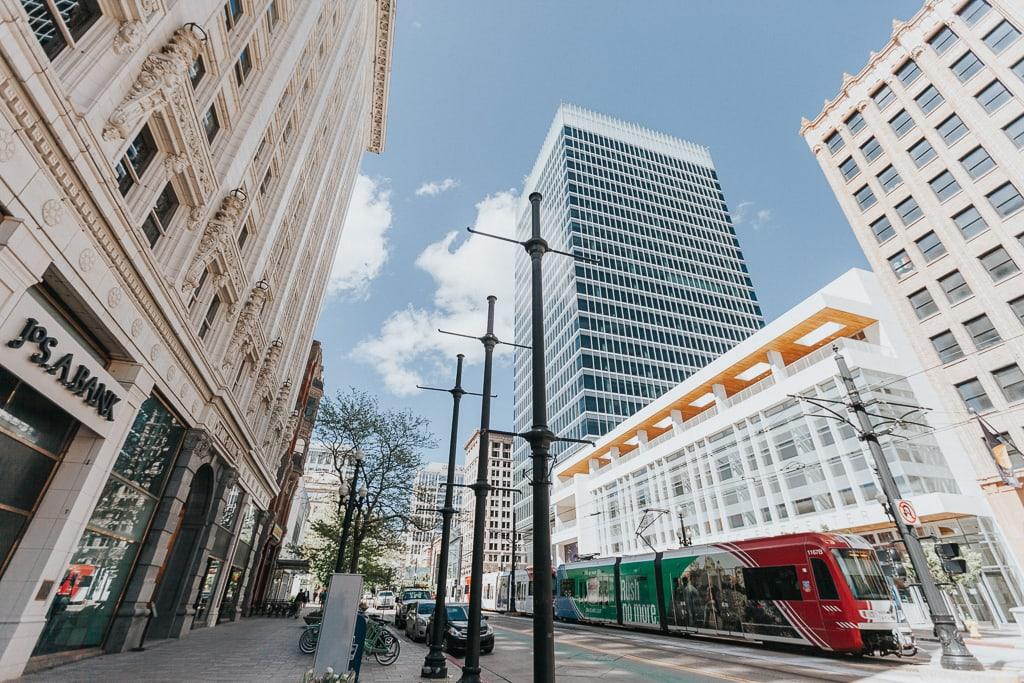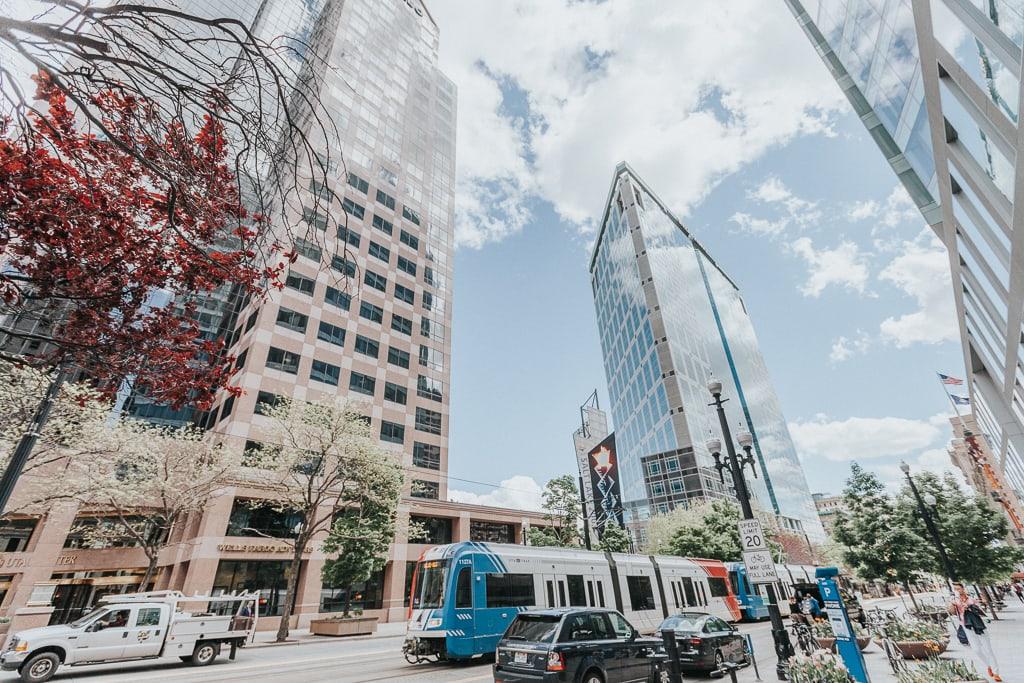 I also spotted some bikes and electric scooters for rent downtown.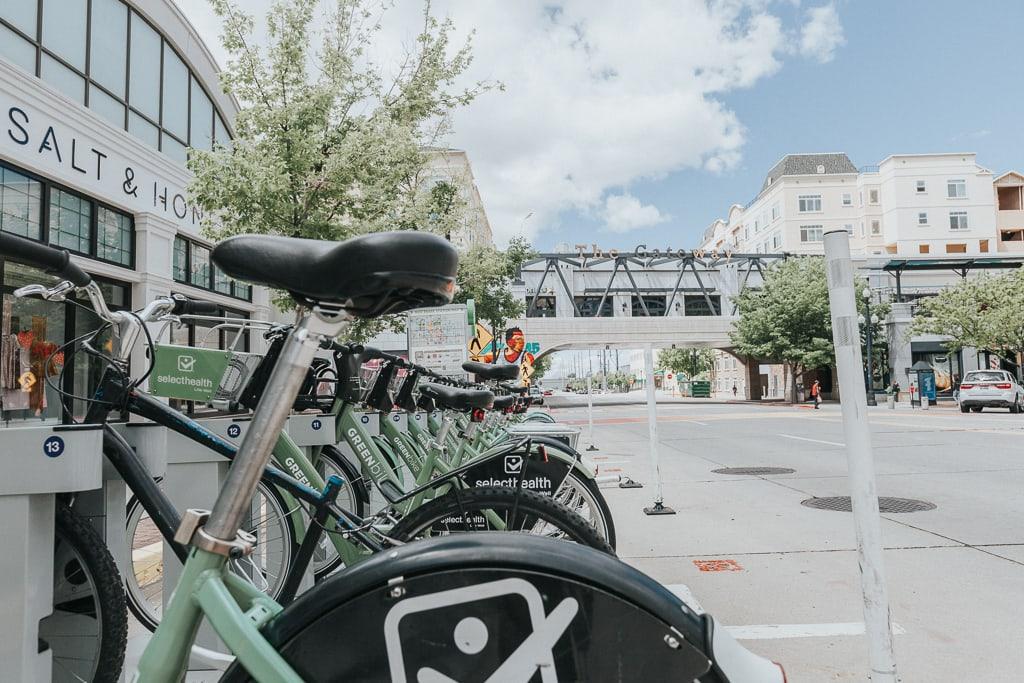 The food
Anna is a huge foodie, and we both agreed that the food scene in Salt Lake was on point.
My favorite meal wasn't really a foodie meal at all. We had breakfast at Mo's American Diner one morning and oh my goodness those pancakes. I'm a huge fan of diners and have learned that there are great diners out there and some really terrible ones, and this was one of the greats.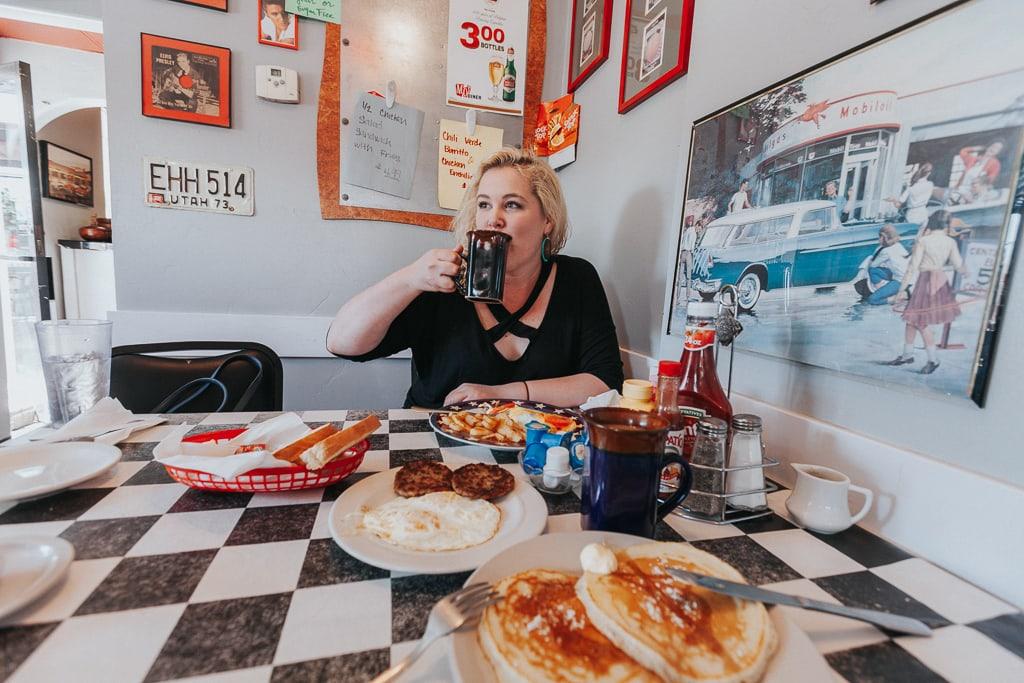 Meanwhile Anna was like, pancakes are pancakes, but the sushi at Takashi was actually the best she had ever had – no wonder the line for dinner was so long.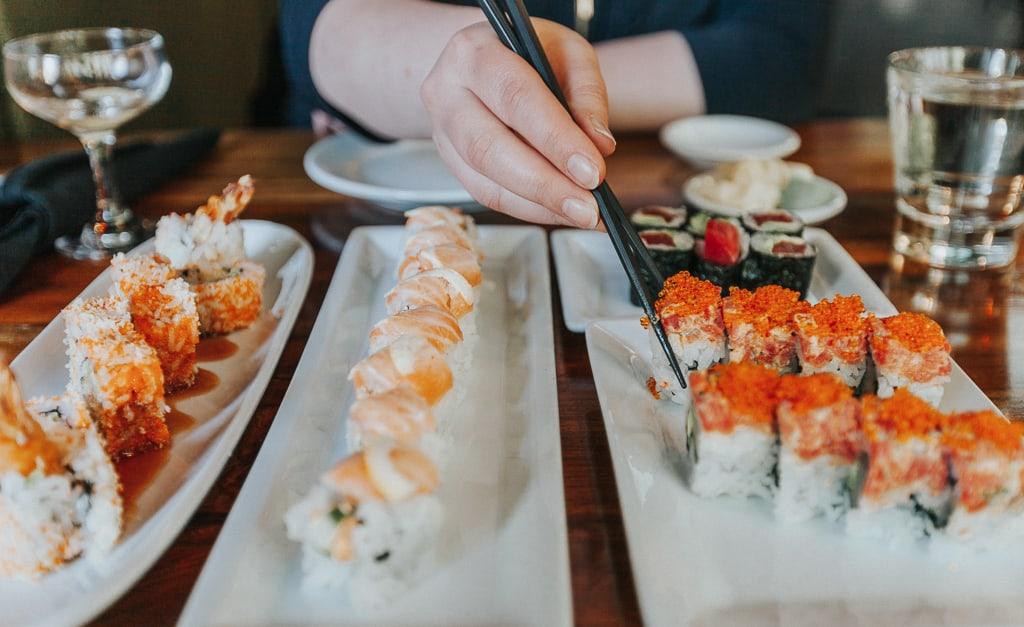 Salt Lake City coffee shops
My office is my laptop, so whenever I'm in new cities I always find myself checking out all the coffee shops, imagining what it would be like to get to work from there everyday. So I've become quite the expert on coffee shops now.
And Salt Lake has so many amazing coffee shops. My favorite was The Daily, which also had a big breakfast menu. If I lived in Salt Lake I would totally come here everyday to work. Plus it's in the center of downtown, so it made a great starting off point for the day.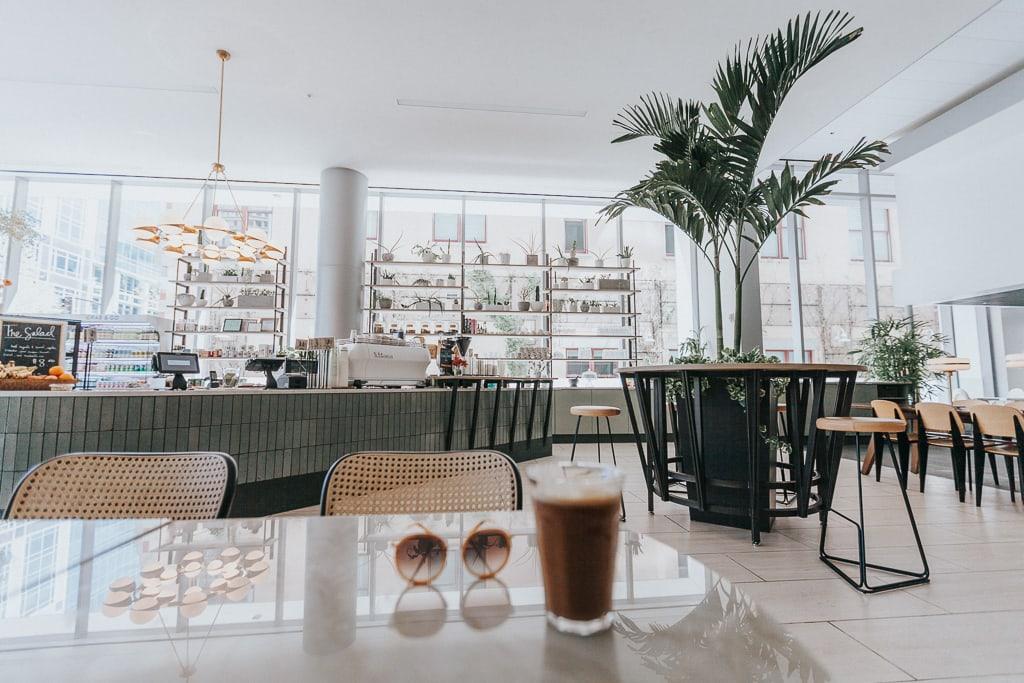 Shopping in Salt Lake City
I feel like I should include a disclaimer here: I live in a land without Amazon, where shopping is limited and very expensive.
So if it feels like whenever I visit a city outside of Norway I get super excited about going shopping, that's probably because I do.
Salt Lake was the only real shopping destination on our road trip itinerary, and it didn't disappoint. I finally upgraded my laptop (for about $400 cheaper than in Norway), and checked out some of those stores my friends always talk about but we don't have in Norway.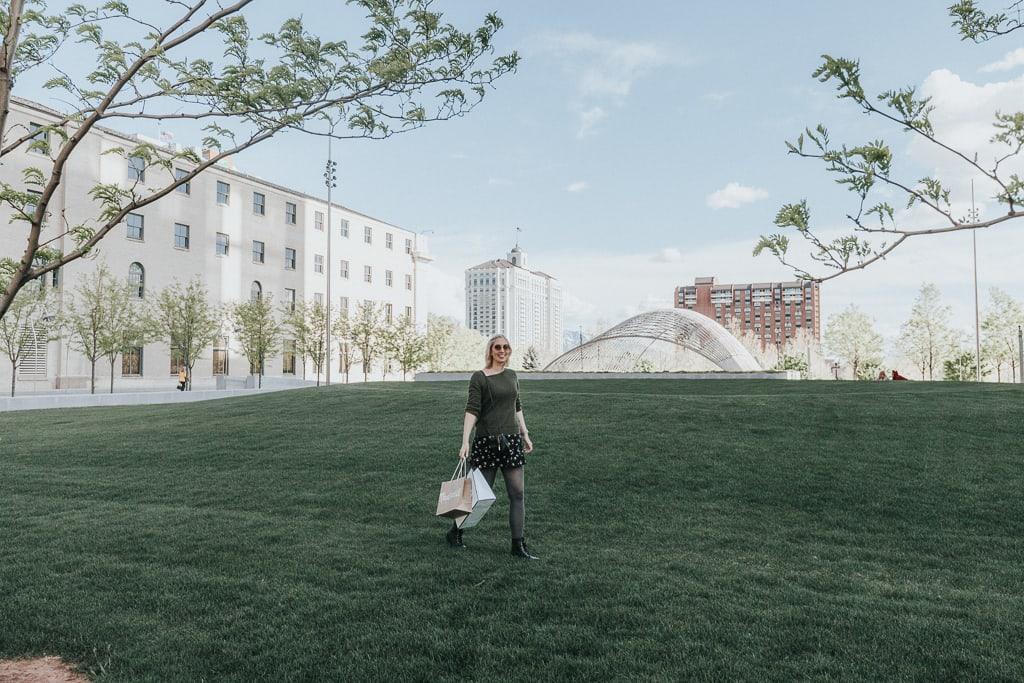 And again I was so pleased to find that all the shops I wanted to visit were right downtown, no car necessary. Plus the shopping center downtown is so pretty, don't you think?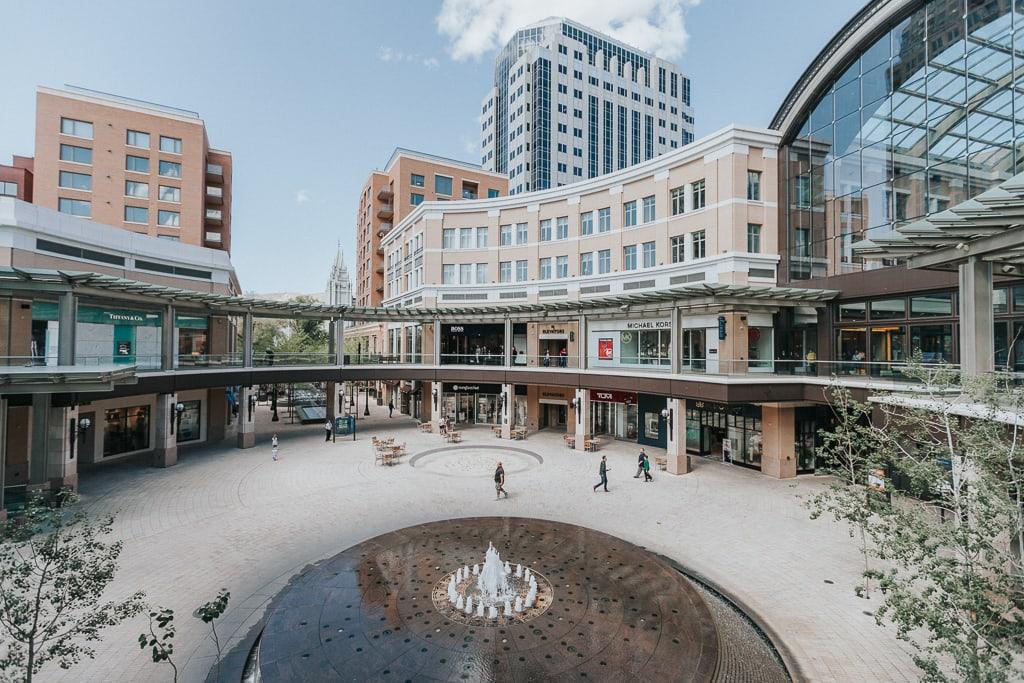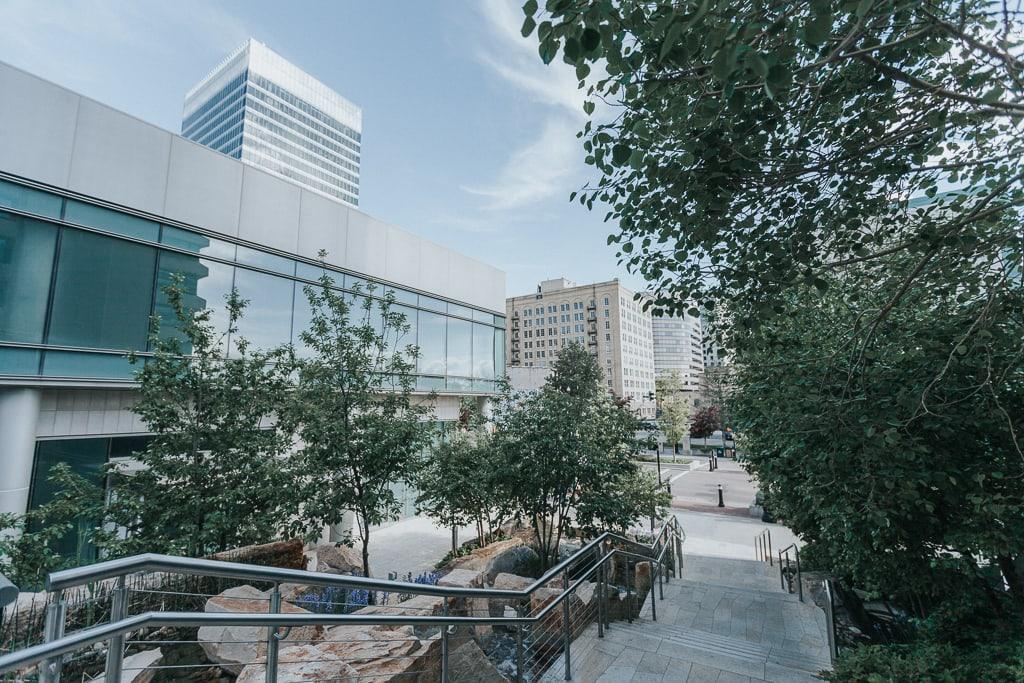 Salt Lake City nightlife
Nightlife is more Anna's domain, so she actually wrote a whole post about Salt Lake City's nightlife here. Spoiler: it was fun!
Our top picks for Salt Lake City bars include Bodega & The Rest, which is a fun speakeasy, The Red Door, BTG Wine Bar, and The Bayou.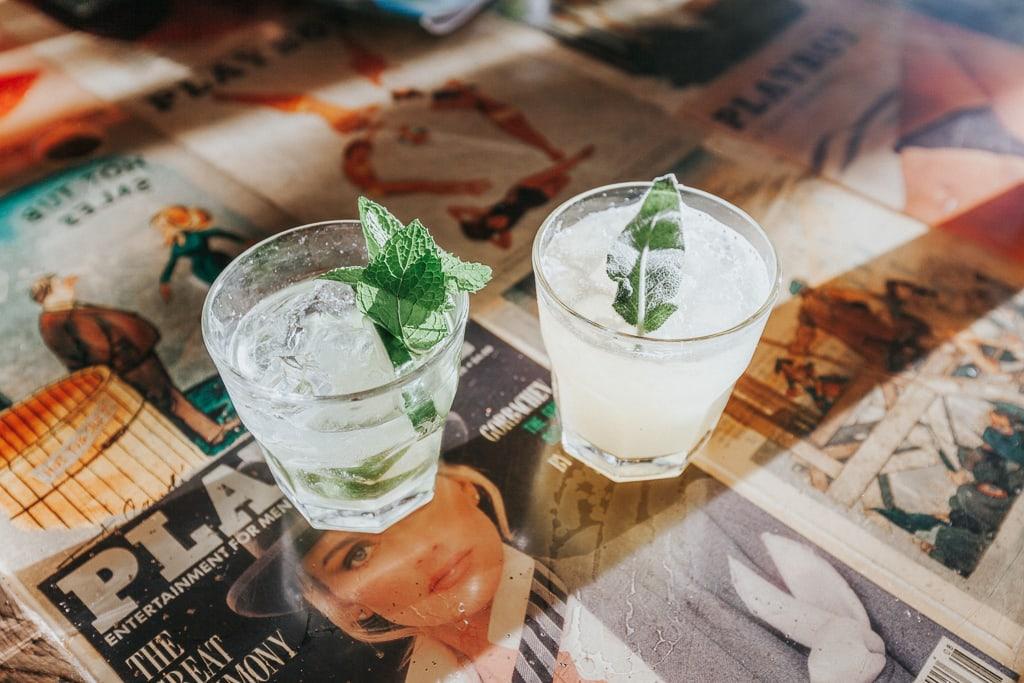 Salt Lake City soda shops
And if you happen not to drink alcohol or coffee, Salt Lake City of course has you covered. Salt Lake has recently become famous for their soda shops and wow, who knew soda could be so tasty? At least I'm not much of a soda drinker myself, but we also don't have soda like this in Norway.
We asked around and the top soda shop recommendations we kept getting were Thirst, Swig, and Fiiz. And yes it made me laugh how similar the names are.
The Great Salt Lake
Anna and I stopped at the Great Salt Lake on our way out of the city sort of as an afterthought, and we were both stunned by what we saw – Anna was so excited she had to get out her phone to FaceTime her parents.
The Great Salt Lake, for which Salt Lake City is named, is the largest saltwater lake in the Western Hemisphere. It has been called America's Dead Sea, and it actually totally did remind me of the visiting the Dead Sea.
The beach around the lake was white from all the salt, and the mountain views were just so beautiful. Ugh seriously, Utah is the prettiest.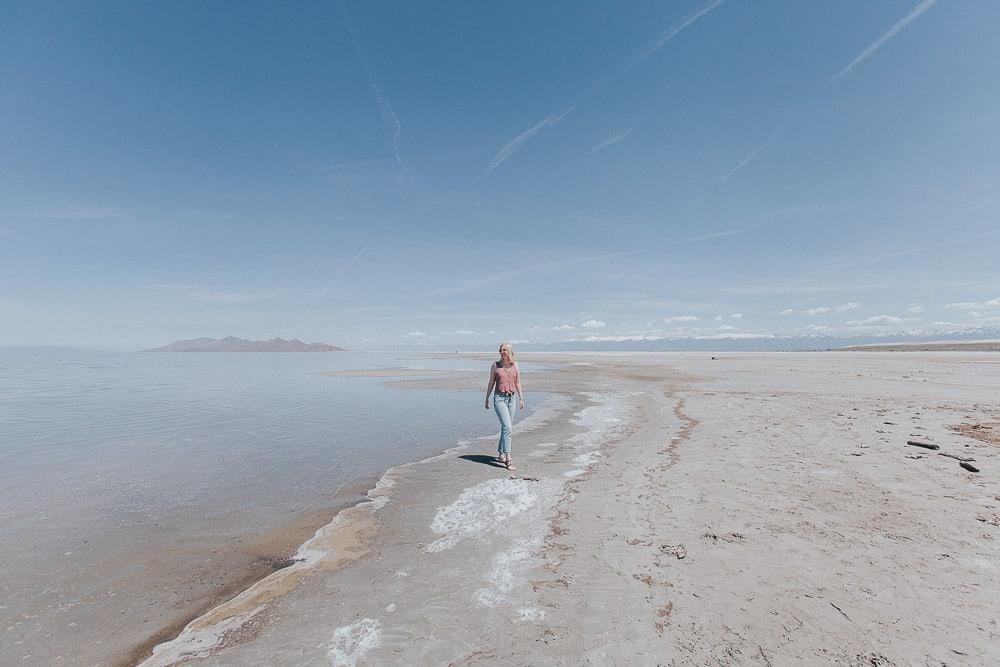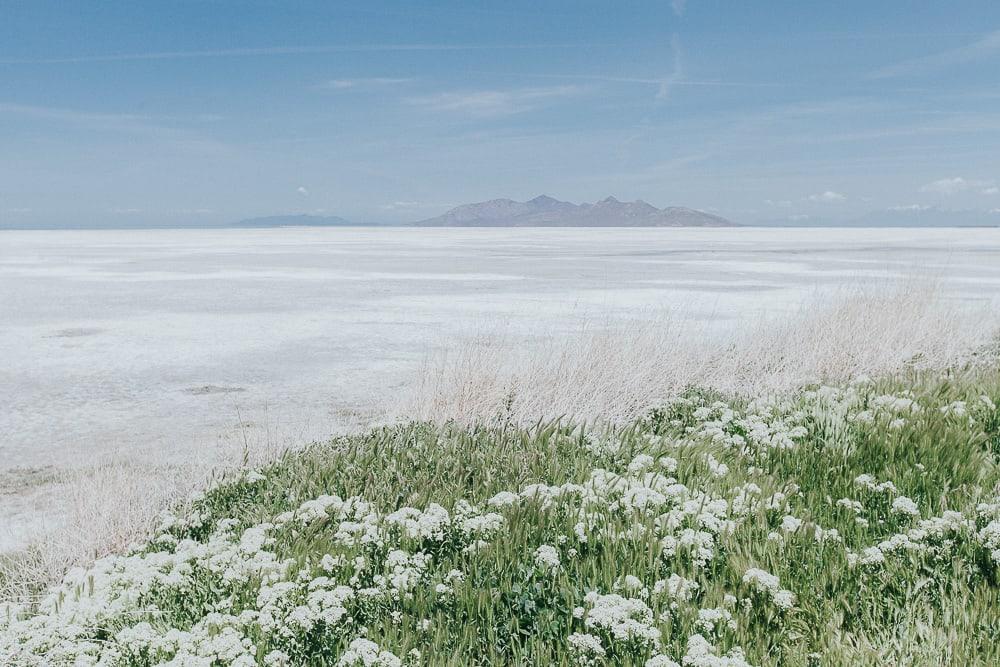 Where to stay in Salt Lake
We stayed at the Kimpton Hotel Monaco, right in the heart of downtown Salt Lake City. The location was perfect, and our room was beautiful.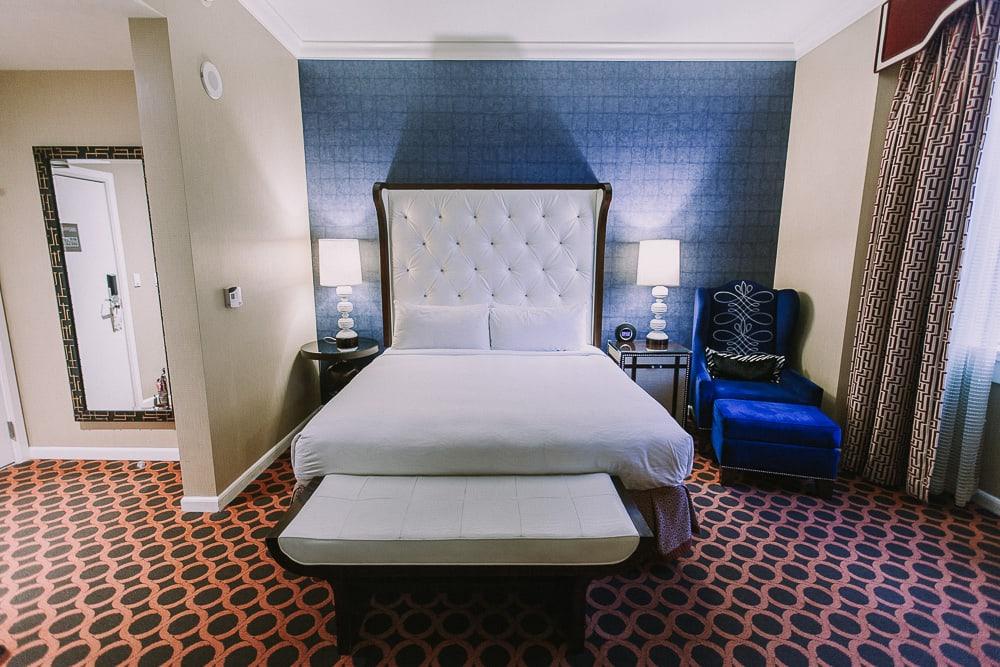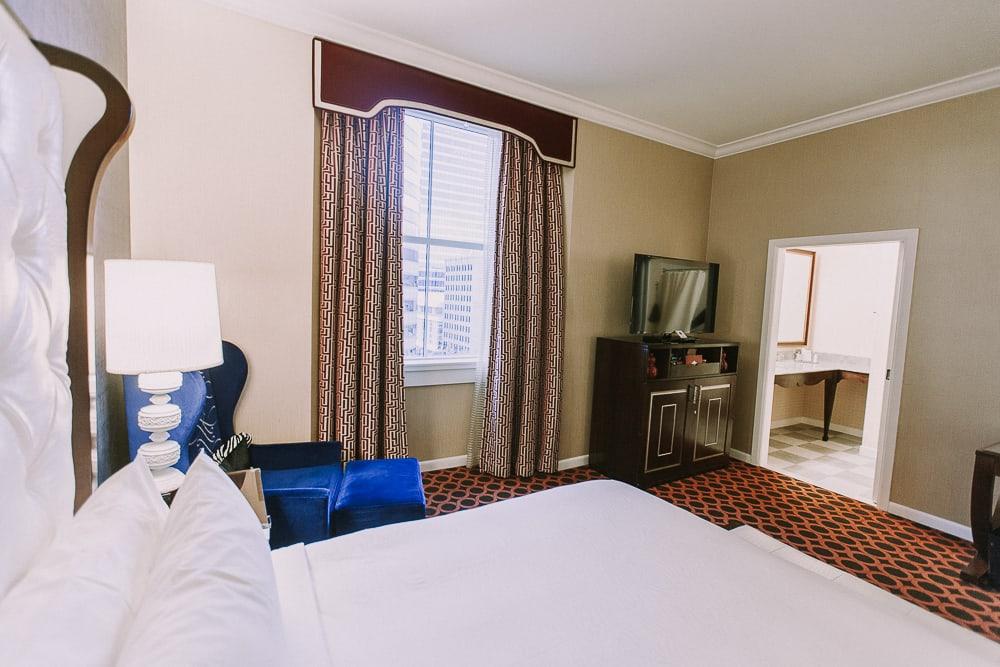 Plus in the mornings we'd fill our water bottles with cucumber water from the lobby and feel fancy all day.
8 Places You Need to See When Visiting Salt Lake City
Signing up for credit cards through partner links earns us a commission. Terms apply to the offers listed on this page. Here's our full advertising policy: How we make money.
Update: One or more card offers in this post are no longer available. Check our Hot Deals for the latest offers.
Utah, also known as the "Beehive State", has quickly become a favorite travel destination for many! From the beautiful national parks in Southern Utah, to the incredible skiing in Park City, there is something to do for everyone!
And Utah's capital, Salt Lake City, has no shortage of interesting things to do during your visit. After you've seen the Salt Lake Temple and heard the Mormon Tabernacle Choir your trip is just getting started!
Utah Is Known for Its Natural Beauty, and Arches National Park Doesn't Disappoint!
Here are 8 things I recommend not missing during your visit to Salt Lake City.
8 Places You Need to See When Visiting Salt Lake City
1. Red Iguana, Downtown Salt Lake City
The Red Iguana Restaurant is by far the BEST meal in Salt Lake City. And it is fairly affordable!
It was founded in 1985 by a married couple who wanted to share their love for traditional Mexican dishes. However, they are most famous for their mole. Be sure to ask for their sample mole plate so you can find your favorite one! And to top it off, this is one of Guy Fieri's all-time favorite restaurants & has been featured on Diners, Drive Ins, and Dives.
Their tag line is "Killer Mexican food that's worth the wait!" I've waited anywhere from 5 minutes to 2.5 hours to be seated. So be sure to call ahead.
One last tip, there are 2 locations. The location on North Temple is the original location, but significantly smaller. The location on South Temple is much bigger, and you will have a better chance of sitting down quicker.
As for meal recommendations, stick to the Red Iguana Classics. My favorite is the Puntas de Filete a la Nortena! You can check out their website here.
2. Take Trip to Park City, Utah
Dawn at 11,000 feet.
A post shared by Steven Fuld (@steven_fuld) on Aug 31, 2018 at 6:31am PDT
Located ~35 minutes east of Downtown Salt Lake City is Park City, Utah. This small, boutique town is home to some of the world's best skiing and lodging. However, I am not the biggest fan of skiing. So I'll give a few recommendations that are more "shorts and tank top" friendly.
Before 2002, Utah was most famous for being the "Mormon capital of the world." But the 2002 Winter Olympics put Utah on the map for its growth into a much more diverse place. And at the Utah Olympic Park, there are many things to do and see!
There is the museum of USA Winter Olympic sports, which details the entire list of accomplishments of American athletes. A great activity for the family, especially for sports fans.
For those that are more adventurous, there are attractions such as bobsledding, zip lining, extreme tubing, airbag jumps, and more!
If you are in Park City on a Sunday, make sure to visit Park Silly Sunday Market on Main Street. And when you get hungry I recommend stopping by one of my 2 favorite restaurants, Billy Blanco's and tupelo.
3. Soak in a Hot Spring
If you love a relaxing hot tub soak, you will be happy with the selection of hot springs across the state! Here are some of my favorites.
Mystic Hot Springs – Monroe, Utah
Travel ~2 hours south of Salt Lake City to find some of the most unique hot springs you will ever see! The property and vibes are a bit "hippy-dippy", so it is an interesting experience to say the least. There is a small campground next door with the most unique Airbnb's I've ever seen.
Diamond Fork Hot Springs – Springville, Utah
Located ~1 hour south of Salt Lake City, these hot springs come with an adventure! To get there you'll need to take a ~5 mile round-trip hike. However, it sounds more daunting than it is. The hike is more like a hard walk than anything.
Here Is My Wife and Her Roommate at Diamond Fork. Yes, the Water Really Is That Blue!
Meadow Hot Springs – Meadow, Utah
Also known as the "Fillmore Hot Springs", these hot springs are extremely random, but do not lack in beauty. It is located on private property, but the owner has been made it publicly available. Many people even bring their scuba gear here as it is fairly deep!
Crystal Hot Springs – Honeyville, Utah
Drive 1.5 hours north of Salt Lake City to get to Crystal Hot Springs. These hot springs may seem less "natural" but they are just as relaxing! While they may look like a large backyard pool, they are fed by natural hot springs. No hike or searching needed as this is easily accessible and open to the public.
Homestead Crater – Midway, Utah
Located an hour southeast of Salt Lake City is the largest and most unique hot spring in the state, the Homestead Crater. The Crater is the only warm scuba diving destination in the continental US. It is hidden inside a 55 foot tall, beehive-shaped limestone rock – it is a must see!
A small tip before you book a reservation or buy your tickets, check Groupon! From time to time, discounts are offered.
Take a look at some YouTube videos to get a sense of what this really looks like!
4. Enjoy Water Sports at a Reservoir
So breaking news, Utah is landlocked. When I moved here from California, it was hard to know I would be away from beaches. However, there are some nice reservoirs that can help suite your water activities.
Blackridge Reservoir – Herriman, Utah
This is a small man-made lake about 45 minutes southwest from Salt Lake City. It's a neighborhood lake that is a great place to stand up paddleboard, tan, swim, or go for a run around. On a clear day, you can see all of Salt Lake County!
Pineview Reservoir – Huntsville, Utah
A short 1-hour drive north of Salt Lake City, is an extremely picturesque reservoir that is great for all water activities! There are rental homes available around the lake. And plenty of good fishing!
5. Go on a Brewery Tour!
While Utah is known to have some of the strictest alcohol laws in the country it is also home to some of the best breweries! Here are a few of the local favorites in Salt Lake City that I think you should check out.
– My all time favorite beer is the Uinta Lime Pilsner – The Mac-N-Cheese is SO GOOD! – Incredible food!
6. Take Legendary Instagram Photos at the Bonneville Salt Flats
Insalted by this beauty. ?: @davidmrule
A post shared by Utah.com (@utahdotcom) on Aug 27, 2018 at 3:43pm PDT
So the name "Salt Lake City" actually comes from the fact that there is lots of salt. Shocker, I know.
The Bonneville Salt Flats are home to many speed records. While this may seem dull and boring, this is a great place to come if you are into photography.
7. Stop By the Lake the City Is Named for
The Great Salt Lake Isn't the Best Place for a Swim, but It's Worth a Visit Nonetheless!
The Salt Lake covers nearly 21,000 square miles, so there is plenty to see! While I wouldn't recommend swimming in it, it is a must-see!
The best way to see it is taking a drive around the Antelope Island State Park. Filled with beautiful views and wildlife, it is an enjoyable 2 to 3 hour activity.
8. Visit Famous Hollywood Landmarks
While Salt Lake City is about a 10 hour drive from Hollywood, there have been a few hits that have their roots in Utah.
The famous baseball movie, The Sandlot, was filmed primarily in the Salt Lake City area. Here are all the locations of the incredibly quotable movie!
Also, the Disney hit Up left its mark here in Utah. There is a home that is identical to the main characters home in the movie! If you're a Disney fan, this is a real treat!
Utah has entertainment for everyone, regardless of your interests or age. While in the Beehive state, don't miss the natural beauty you'll find in the outdoors!
I'd love to hear if you visited any of these attractions in Salt Lake City, and what you thought of each one!
To make sure you never miss valuable travels news and tips, sign up for our email newsletter!
Million Mile Secrets
Million Mile Secrets features a team of points and miles experts who have traveled to over 80 countries and have used 60+ credit cards responsibly to accumulate loyalty points and travel the world on the cheap! The Million Mile Secrets team has been featured on The Points Guy, TIME, Yahoo Finance and many other leading points & miles media outlets.
Editorial Note : We're the Million Mile Secrets team. And we're proud of our content, opinions and analysis, and of our reader's comments. These haven't been reviewed, approved or endorsed by any of the airlines, hotels, or credit card issuers which we often write about. And that's just how we like it! 🙂
Source https://traveltriangle.com/blog/places-to-visit-in-salt-lake-city/
Source https://www.heartmybackpack.com/united-states/things-to-do-in-salt-lake-city/
Source https://millionmilesecrets.com/news/8-places-you-need-to-see-when-visiting-salt-lake-city/