10 Best Places to visit in Vietnam in 2022 What to See and Where to Go for First-Timers
Vietnam is one of the most popular countries to visit in Southeast Asia and it is easy to understand why. It has great food (one of my favorite food in the world), it's affordable, and it is home to some of the most stunning sceneries you will ever see in Asia, and the last part is what we are going to focus on today.
I spent over 2 weeks in Vietnam back in 2014 exploring all the tourist attractions and beautiful landscapes the country has to offer and I am here to help assist in finding the best places to visit in Vietnam for first-timers such as yourself.
Without further ado, let's first take a look at the best places to visit in Vietnam all laid out on a map below: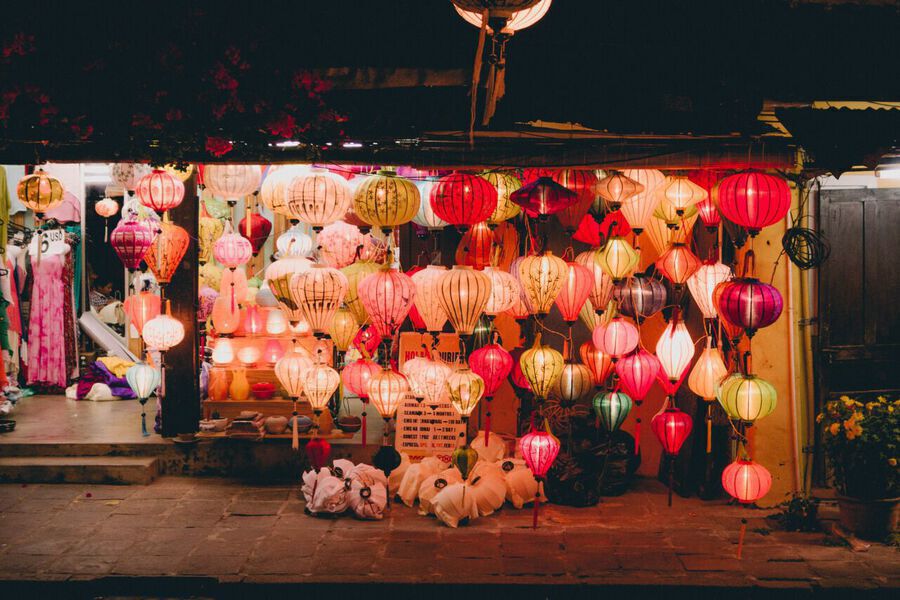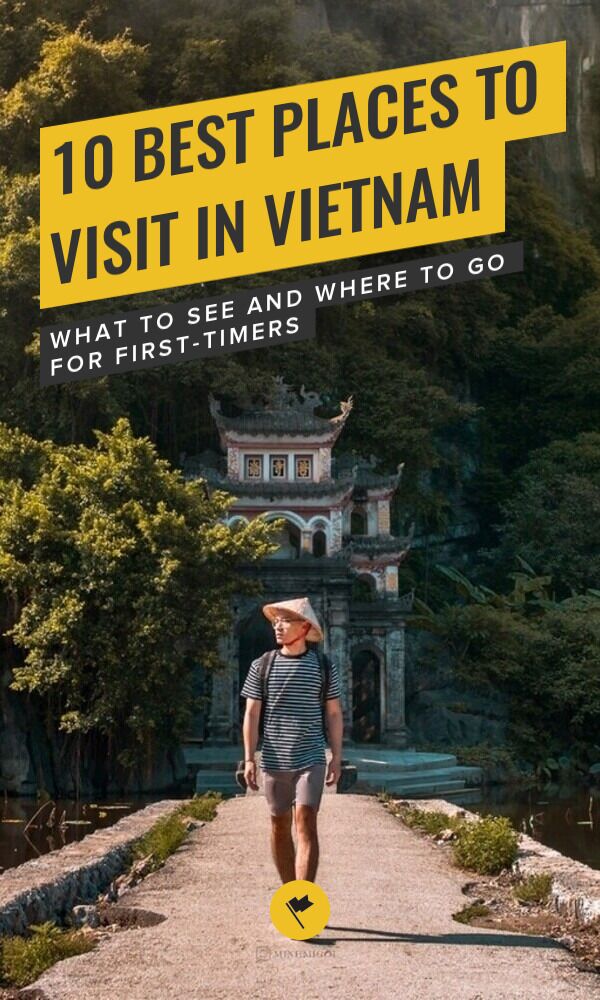 Save to Pinterest
Don't have time to read? Save this page on Pinterest for later and don't forget to follow us on Pinterest .
Best Places to Visit in Vietnam Map
Vietnam Travel Video
1. Ho Chi Minh City
Ho Chi Minh City is a modern metropolitan full of history, tourist attractions, and it is a great place for you to start your journey in Vietnam and get the hang of what the country is all about.
The city itself is like any other big city in Southeast Asia, it comes with traffic jams, full of nightlife activities, and a ton of things to do for city-goers. It is also home to the Vietnam War Museum, which I highly recommend you visit.
Be warned though, the content of the Vietnam War Museum is very depressing and some photos are extremely graphic but in order to understand Vietnam as a country and where its people are coming from, it is important to learn about the dark past and there is no better place than in Ho Chi Minh City.
Ho Chi Minh is also home to some stunning colonial-era architectures like the Notre Dame Cathedral of Saigon and the Saigon Central Post Office which should allow you to get a glimpse of how much the city was affected by outside influences.
There is also a ton of street food along Pham Ngu Lao street, the tourist strip, where you will be able to try all the delicious Vietnamese street food like the French-inspired Bahn Mi sandwich and the delicious Vietnamese coffee, my favorite type of coffee in the world.
Despite it being a big crowded city, Ho Chi Minh has quite a lot to offer for first-timers as culture and the vibe here are more catered to tourists than the capital city, Hanoi so if you are planning to visit Vietnam, be sure to start your journey in Ho Chi Minh City.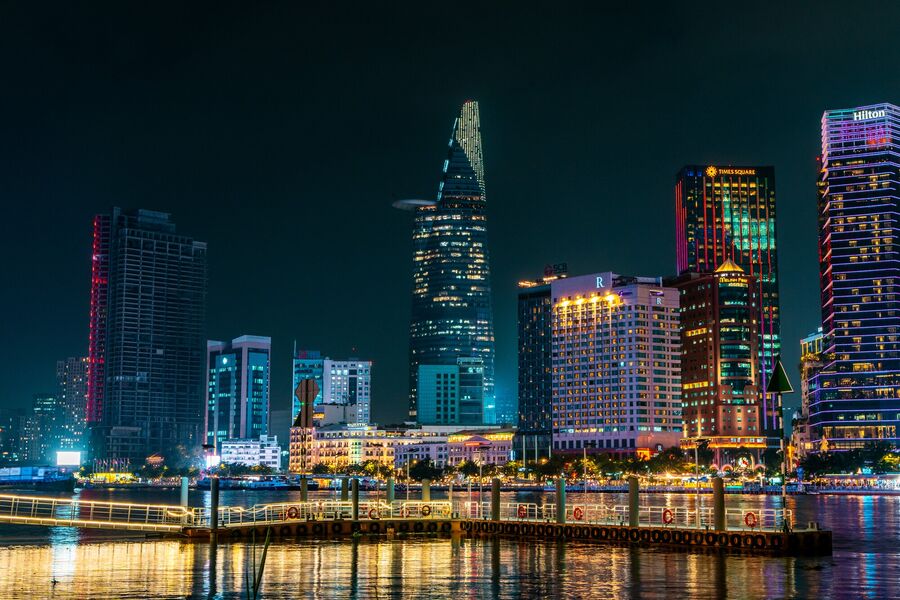 More Activities in Ho Chi Minh City
Instantly turn your travel photos into beautiful work of art in one click. Available for both mobile and PC.
2. Cu Chi Tunnel
Only 2 hours away from Ho Chi Minh City, outside the small town of Cu Chi, you will find a Vietnam War-era network of old connecting tunnels that were used by the Viet Cong that drove the US forces out of the country called the Cu Chi Tunnel.
This is one of the many connecting tunnels that can be visited by tourists and there are often day trips and organized tours you can take from Ho Chi Minh that you can take.
At the Cu Chi Tunnel, you will learn a bit more about the Vietnam War and the guerilla tactic used by the Viet Cong to overcome the US forces before you have a chance to go down these extremely narrow and humid tunnels to see for yourself.
Be warned though, the tunnels are extremely small and if you are claustrophobic, I would recommend against entering the tunnel. One of the guys in my group fainted due to him not knowing he has claustrophobia and the humidity didn't help.
To think that the Viet Cong soldiers have to stay in these small tunnels for months on end is beyond me. If you are interested in the history of Vietnam and the Vietnam War, visiting the Cu Chi Tunnel is a no-brainer.
More Activities in Cu Chi Tunnel
3. Mekong Delta
Mekong Delta is where the mighty Mekong River, the 12th longest river in the world meets the sea as it makes its way from the Tibetan Plateau across 6 countries through China, Myanmar, Laos, Thailand, Cambodia, and eventually Vietnam.
The Mekong Delta is a maze of waterways teems with life from beautiful mangrove trees to lush paddy fields. The area is also home to several villages and cities living off the resource-rich Mekong river. One of the most populous cities in the area is Can Tho which is a great place to witness how the locals have adapted their lives to the flood plain first hand.
Surrounded by rivers, nature, and floating markets, the Mekong Delta is best explored with a boat and you can do just that straight from Ho Chi Minh City with a guided tour which also includes a night stay at Can Tho.
If you are looking for a fun thing to do near Ho Chi Minh City for a day or two, I highly recommend you visit Can Tho and the Mekong Delta for 2 days. The price of tours to the Mekong Delta varies a lot depending on what you want to see so be sure to check the recent tour price with the link below.
More Activities in Mekong Delta
4. Hoi An
Hoi An is one of the most photogenic towns in Vietnam. It is an ancient port town that used to be an important Southeast Asian trading port between the 15th – 19th Centuries CE.
Its beautiful blend of traditional and foreign influence on the architecture of the ancient town draws a ton of tourists from around the world each year. It can get crowded at times especially by the river at night but Hoi An is just too beautiful to ignore.
You can spend your time exploring the crisscrossing streets of the ancient town in the morning, visit the Japanese bridge, and have a nice lunch break at one of the many restaurants in town eating some of the best food you can eat in Vietnam like the Cao Lau (the signature noodle dish), Bahn Bao Vac (Vietnamese dumplings) and Bahn Mi (Vietnamese Baguette Sandwich).
There are a lot of things to do and a ton of beautiful photo spots waiting for you to take in Hoi An. If you are planning to visit Vietnam and are looking for a photogenic place to take awesome photos with, Hoi An is the place to be.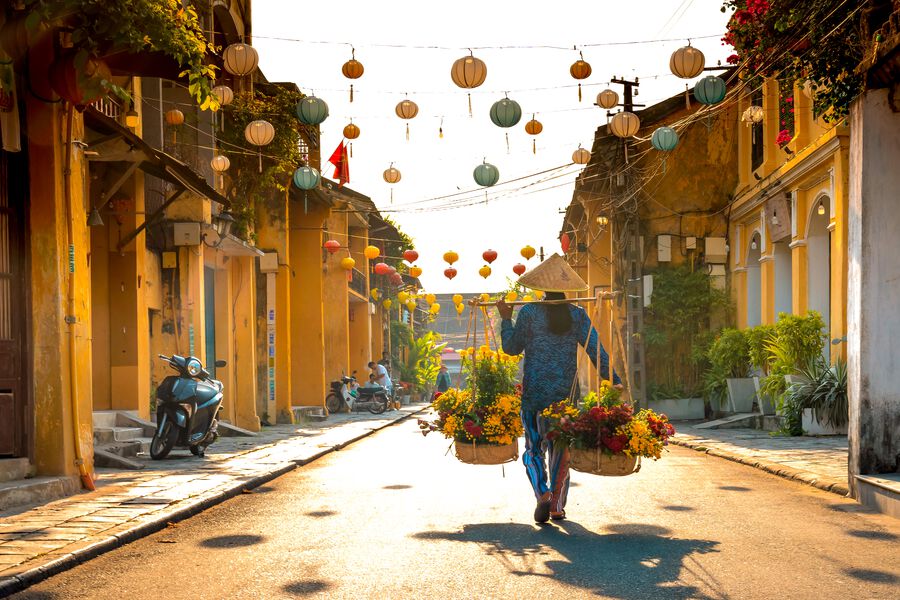 More Activities in Hoi An
5. My Son
My Son Sanctuary is an old ancient ruin dated back from the 4th to the 13th Century CE located around an hour away from Hoi An and you can visit the remote ruin via a day trip or an organized tour operate in the old town.
My Son Sanctuary is a great example of the prowess craftsmanship of the people of the Champa Kingdom that reigned this part of Vietnam back in the 4th Century. The temples and towers found at My Son are of Hindu background and it resembles those old ruins scattered throughout Cambodia and Thailand like the famous Angkor Wat in Siem Reap.
If you are interested in history and are looking for something to do for a day in Hoi An then I highly recommend you visit My Son Sanctuary. This is one of the few places you will see this type of ruins in Vietnam and it would be a shame if you come all the way to Hoi An and not see this ancient ruin with your own eyes.
More Activities in My Son
6. Phong Nha
If you are looking for a little adventure in Vietnam, the cave region of the country that has been steadily gaining popularity, Phong Nha, home to the largest cave in the world, the Son Doong Cave, is a must-visit.
Phong Nha is probably one of the few places on this list that are still considered off-the-beaten-path in Vietnam and for good reasons. The area is extremely remote and surrounded by nothing but rice paddies and sandstone mountains.
Under these sandstone mountains and hidden in plain sights are some of the most beautiful natural caves in the world. Some claim that the largest cave in the world, the Son Doong Cave located right here in Ninh Binh, is so massive that the cave has its own weather system.
That said, getting there is extremely expensive with an expedition costing over 3,000 USD to reserve. Fortunately, there are several other caves as well that are worth a visit in Phong Nha like the Paradise Cave, a beautiful cave full of stunning stalactites and rock formations.
If you love adventure and would like to do something unique in Vietnam like go caving, Phong Nha is definitely worth a visit. I highly recommend you go on a tour into the Paradise Cave where they will take you even deeper than the designated area and explore the dark cavern a size of a football field and more.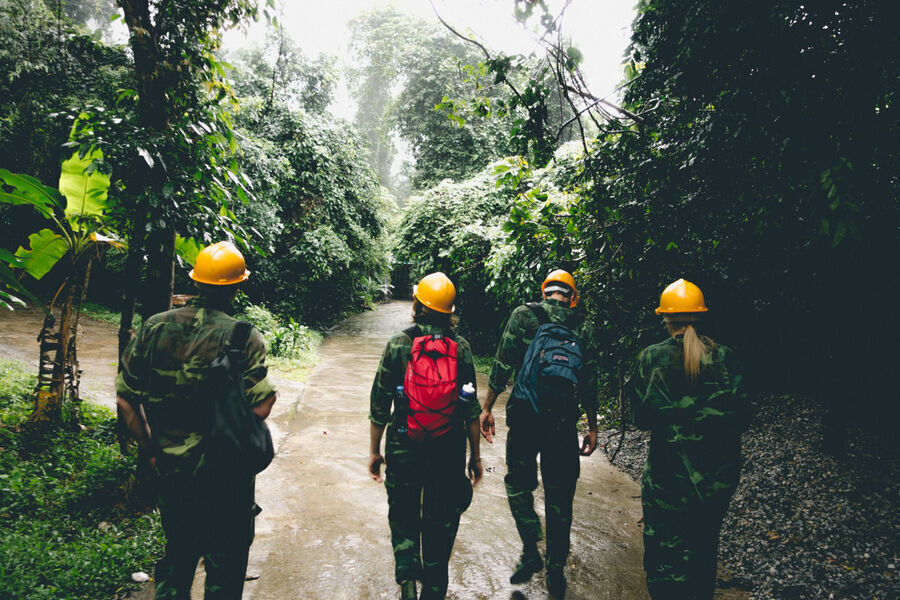 More Activities in Phong Nha
7. Ninh Binh
Ninh Binh, a small town located only an hour away from Hanoi, is another great place to visit that you may not have heard of. The city itself is nothing special in particular but what makes Ninh Binh worth your visit is all the beautiful nature surrounding the city that you can explore.
Places like Hang Mua Cave Viewpoint will allow you to see clearly just how beautiful the landscape around Ninh Binh is. To get to the viewpoint, you will have to climb 500 steps up the stone stairs before you arrive at the top where you will be able to see the stunning limestone mountains surrounded by rice paddies as the Tam Coc river runs through it.
You can also hire a boat and explore the Tam Coc River up close as well as visit some of the most stunning mountain temples in the region like the Bich Dong Pagoda where you will find an ancient tiered pagoda nestled into a mountainside.
All in all, Ninh Binh is a great place to visit if you like nature. It is not too far from Hoi An making it a great side trip to do. It also offers a great escape from the bustling capital city and be immersed in nature. To explore Ninh Binh effectively, be sure to rent a scooter and take a ride around the rice paddies here. You will love it!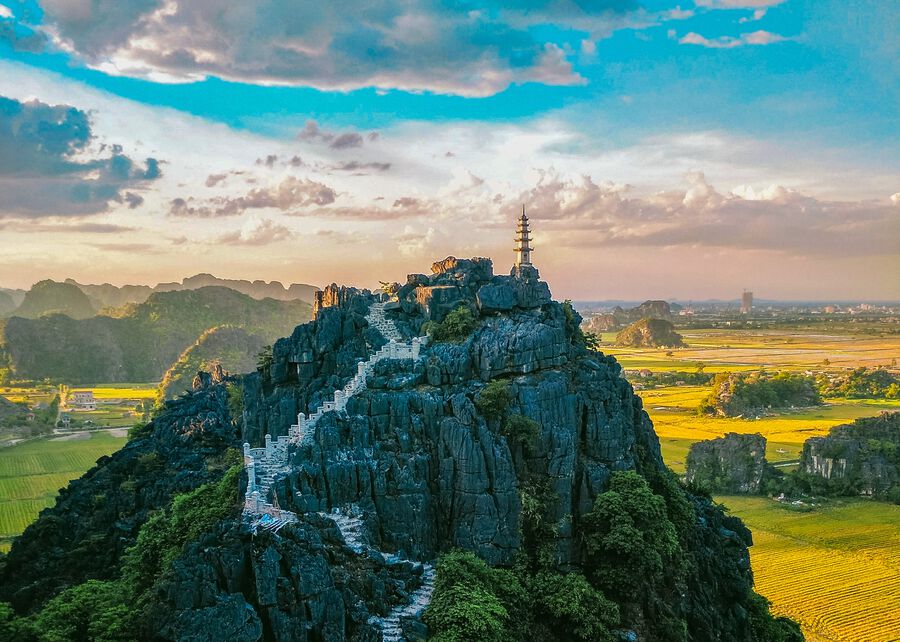 More Activities in Ninh Binh
8. Hanoi
Hanoi is a bustling capital city of Vietnam where motorbikes weave through the roads like unstoppable water flowing in a river and one of the best things to do in the city is to go out and try all the delicious street food there.
Tourist attractions worth visiting in Hanoi are the Tran Quoc Pagoda, the oldest Buddhist temple in Hanoi which is located on the West Lake, another great place to walk around in the evening.
Within the same area, you can also drop by and admire the stunning Presidential Palace and visit the Ho Chi Minh Mausoleum.
As you can see, there is quite a lot to offer in Hanoi and if you are looking to experience the bustling city and energy of the young generation of Vietnamese, there is no better place to be in Vietnam than Hanoi.
More Activities in Hanoi
9. Halong Bay
Halong Bay is no doubt one of the most popular and touristy things to do in Vietnam and it would be a shame if you come all the way here and not see it for yourself.
At Halong Bay, you will find yourself in this dreamy landscape of hundreds of sandstone mountains scattered out into the ocean as you cruise around, stopping at remote beaches and villages as you go. It is one of the most beautiful places in Vietnam and definitely worth a detour from Hanoi.
That said, I would recommend you stay clear of party boats and look for a more nature-centric if you want a more immersive experience at Halong Bay. You can book a live aboard for around 50 – 150+ USD depending on the duration and the quality of your experience. Remember, there are a lot of terrible tours out there so be sure to keep an eye out for red flags. After all, you will get exactly what you paid for at Halong Bay.
More Activities in Halong Bay
10. Sapa
Sapa is one of my favorite places in Vietnam. The area is full of beautiful mountains and hills with rice terraces for me to hike around in the cool breeze of the highland. Sapa is also home to the Black Hmong minorities and they will make themselves known immediately when your bus rolls into Sapa.
Sapa is a prime place for tourists to hang out and for the Hmong minorities to make money, and so you might get overwhelmed by the number of people trying to sell you trinkets. Do not let that deter you from visiting Sapa though as the place has a lot to offer from a unique experience, staying in a homestay with the locals in the mountains, hiking around the rice fields, and exploring the hills of Sapa on a motorbike.
To do Sapa justice, I highly recommend you rent a motorbike, go out, and explore the stunning landscapes at your own leisure. On your way, you will find plenty of rice paddies as far as the eyes can see, beautiful mountain villages, and lovely locals that will be happy to see you visiting their remote villages.
You can also go and visit Love Waterfall and Silver Waterfall located not too far from Sapa town center or get the cable car up to the top of Fansipan Mountain, the highest mountain in Vietnam, at 3,143 meters (10,311 ft.) above sea level.
There is no shortage of awesome things to do in Sapa and if you are looking for a nice place to see an example of how beautiful nature in Vietnam is, Sapa is the best place to be.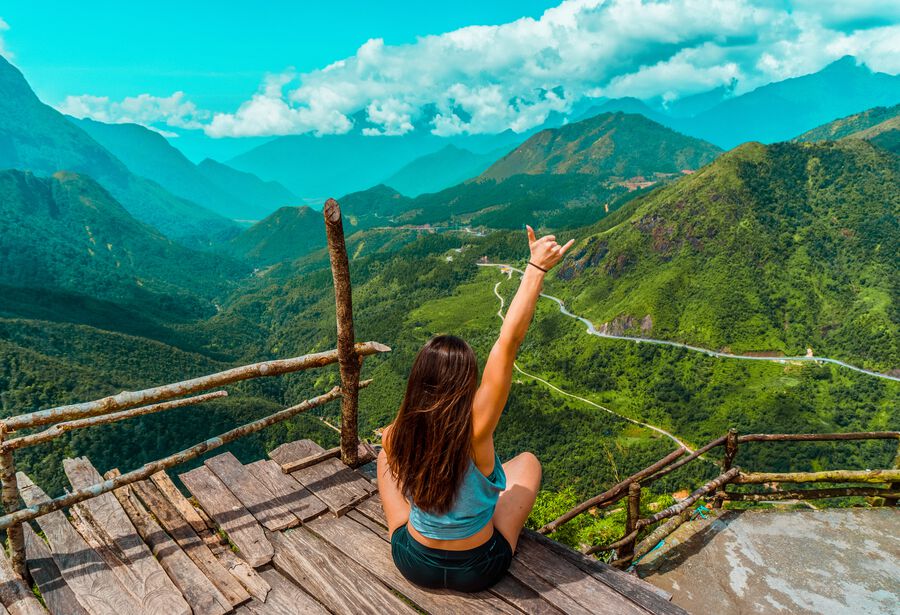 More Activities in Sapa
And there you have it, the 10 best places to visit in Vietnam from north to south. What do you think of these places? Are you planning to visit Vietnam soon? If you have any questions, do not hesitate to ask me in the comments below.
Don't forget to Get Travel Insurance
If you are looking for travel insurance to go along with your trip to Vietnam, I would recommend WorldNomads.com, which is what I use to look for travel insurance that fits my kind of adventure.
Now that we have all the information we need, it's time to plan your trip to Vietnam! Here are some resources to help you get your trip going:
What to Pack: To help you get started on packing, here are 60 essential travel gear I carried with me on my trip to Vietnam.
Flights: Skyscanner and Expedia are the best places to start looking for cheap flights and great deals from your home country.
Accommodation: Hostelworld, Booking.com, and Agoda.com are the ultimate go-to platforms to search for amazing hostels and hotels at an affordable price.
Homestays: Vrbo is the best platform to look for a more local experience staying in Vietnam. This way, I get to meet a local first-hand and have access to local information I wouldn't have otherwise.
Transportation: 12go is a great place to look for bus and train schedule and buy tickets online in Southeast Asia that would otherwise not have been available in English online.
Internet: Airalo is the best way to get a sim card and have reliable internet access for your trip to Vietnam. All you need is an esim compatible smartphone, install it on your phone prior to your trip, and you are all set.
Day Trips & Tours: Viator, GetYourGuide and TripAdvisor are great platforms to search for activities to do in Vietnam.
Tickets & Deals: Klook is always my go-to website when I want to find cheaper deals for entrance tickets to tourist attractions in Vietnam.
Are you planning to travel to Vietnam independently? Be sure to check out my guide on How To Plan A Backpacking Trip here.
Further Reading for Backpacking in Vietnam
Are you looking for more information about traveling in Vietnam? Here are a few more articles that can help you with your trip to Vietnam:
Looking for a complete travel guide and itinerary for Vietnam? 2 Weeks Itinerary for Vietnam.
Are you planning to travel to Vietnam as part of a big Southeast Asia trip? Check out our 3 months backpacking itinerary for Southeast Asia.
Planning a trip to Ho Chi Minh City and not sure where you begin? Here are the 10 Best Places to Visit in Ho Chi Minh City.
Looking for things to do in the ancient port city of Hoi An? Here are the 10 Best Things to do in Hoi An.
Hoi An is known for its beautiful lanterns that illuminated the entire town at night. If you want to see what it is like in Hoi An at night, check out: The Colorful Lanterns Of Hoi An's Ancient City
If you are looking for an off-the-beaten-path destination in Vietnam, do not miss a chance to go caving in Phong Nha, and there is no better place to do that than Paradise Cave. Here is a complete hiking guide to Paradise Cave and Dark Cave in Phong Nha.
Ninh Binh is only an hour's away from Hanoi and it is a great place to escape from that bustling city and be among nature. Here is the 8 Best Things to Do in Ninh Binh.
If you love mountains, cool breeze, and rice terraces, you are going to love Sapa. Here is the 9 Best Things to Do in Sapa.
Not convinced by my words about Vietnam? Here are 33 photos that will inspire you to visit Vietnam now.
You can see all my Vietnam related articles on my Vietnam Travel Guide page.
For more of my travel guides like this, visit my Destinations page.
Disclosure: This post may contain affiliate links.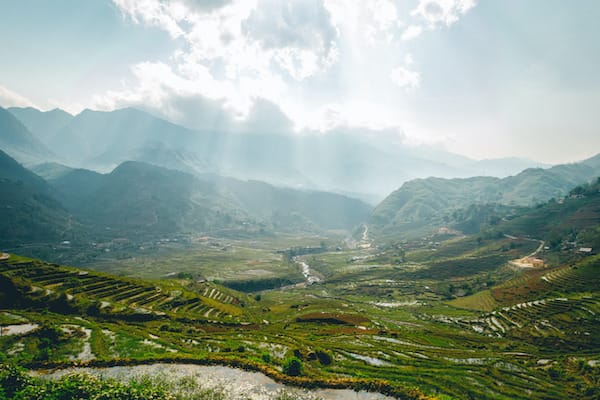 Looking for more Vietnam articles? You will find plenty more under our Vietnam Travel Guide section where you will find suggested itineraries, things to do, and everything you need to plan your Vietnam trip.
Sidebar Section
Hello there!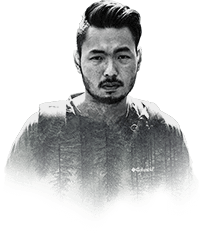 I'm Pete R., a solo traveler, a travel blogger, and a third-world passport holder from Thailand with over 8 years of travel experiences, ready to share them with you.
Top 10 Most Beautiful Places to Visit in Vietnam
South-East Asia has one of the oldest and (most popular) backpacking trails in the world and many adventurous types begin their journey in Thailand and include Cambodia, Laos and Vietnam in their travels.
There is also an increasing amount of people taking holidays to Vietnam – drawn by a killer coastline and a curiosity about this fiercely independent country. Vietnam is filled with beautiful and exotic sights ranging from rural countryside to ancient Temples and tombs. Here is my Top 10 most beautiful places to visit in Vietnam…
1. Son Tra Peninsula
Close to Da Nang the peninsula landscape includes white beaches, crystal clear water, forest-covered mountains and coral reefs just beneath the sea surface.
The numerous beaches include North, South and Buddha beach. Also known as Monkey Island the best views can be had from the mountain top as you look down on Da Nang City, the turquoise sea and clean beaches below.
2. The Nguyen Dynasty Tombs
The tombs are not far from Hue and are spread out along the banks of the Perfume River. It's one of the most popular places to visit in Vietnam and I personally think the most beautiful of the tombs are Minh Mang, Khai Dinh, Tu Doc, Thieu Tri and Dong Kanh.
The tombs were built according to religious outlines including symmetrically balanced geometrical angles and symbolic motifs. Each tomb has its own character with surrounding gardens, small bridges and walkways.
In the Khai Dinh tomb you can see intricate ceramic and glass work and it is perhaps the most beautiful of the tombs.
3. Phu Quoc Island
The beautiful beaches of Vietnam deserve a place on this list. A few years ago Nha Trang was one of the most popular beaches in the country, but for a more pristine and tourist-free beach try Phu Quoc Island. Apart from the dense inland forests, the coast of Phu Quoc has long stretches of white sandy beaches and translucent water.
The beauty continues under the water in the surrounding coral reefs. The 99 Peaks mountain range covered with unique plants, trees, waterfalls and inhabited by seldom seen indigenous animals are the best place to see the island from.
4. Mekong Delta
The fertile land around the delta has allowed plant life to run wild, apart from the agricultural opportunities the delta offers untouched nature reserves.
Explore the river life of floating markets and small villages as well as the islands close to the delta mouth. The beautiful landscape includes rice paddies, small rivulets and water channels meandering through the countryside towards the sea.
5. Tram Ton Pass
Sapa is a mountain town in the northwest of Vietnam known for its picturesque mountain scenery, green valleys, quaint traditional tribal villages inhabited by the ethnic minorities, bamboo forests, rice terraces and breathtaking views.
The best view of Sapa can be had from the Tram Ton Pass or Heaven's Gate, the highest mountain pass in Vietnam. Also in the area is the Bac (silver) Waterfall, if you have the energy continue up the Fansipan Mountain for a truly magnificent view.
As yet unspoiled by tourism this is one of the beautiful hidden gems in Vietnam.
6. Phong Nha-Ke Bang National Park
This nature reserve is recognized by UNESCO and is the location of Son Dong, the largest cave in the world as well as another 300 caves and grottos. Within Son Dong is a 13-meter long underground river and beautiful stalactite and stalagmite formations.
Other significant and beautiful caves in the park include Tien Son Cave, Thien Duong Cave, and the Von cave system. The unusual and beautiful rock formations are due to the area being in a 2000km square limestone zone. Enjoy the tropical vegetation and evergreen forests with 500-year-old trees.
7. Halong Bay – Bay of Descending Dragons
Within the still waters rise up out of the water 3000 island limestone formations in all manner of shapes and sizes. The water is often covered in mist giving it an eerie atmosphere.
The Karst limestone formations can be seen by taking a cruise in a traditional wooden junk, you can also canoe or swim here. There are some beautiful caves in the small islands which are lit making the area even more mysterious.
8. The One Pillar Pagoda
In the heart of the capital city of Hanoi the One Pillar Pagoda was built in 1049 to resemble one seen in Emperor LyThai Tong's dream, this dreamlike Buddhist temple appears to float above a lotus pond.
It is built of wood and stands on a small single pillar, the temple is designed to look like a lotus blossom and has ornate beautifully painted carvings. The One Pillar Pagoda we see today is a reconstruction of the original which was destroyed in the war.
9. Ghenh Da Dia
Not as often visited as other beautiful places in Vietnam this hidden gem is a natural wonder formed from volcanic basalt rocks that appear to be sculptured columns of different heights.
As if created by an artist millions of years ago the volcanic eruption met with the water and cooled forming these unique naturally made sculptures.
The phenomenon has remained untainted by tourists as it's a little out of the way in An Ninh Dong Commune in Phu Yen Province.
10. Hue Imperial City
Once the hub of the Nguyen Dynasty the tranquil collection of temples, ceremonial gates, streams, moats, pavilions, bridges, gardens and pagodas make this a beautiful site with plenty to see.
The Thai Hoa Palace and the Truong Sanh Residence are two of the most beautiful structures here as well as the ornate Thien Mu Pagoda isolated over the river. The beautiful city displays the essence of Vietnamese artistry.
We also have posts on…
With itchy feet, an inquisitive nature and an ardent wanderlust, Emma Clair has always been a traveller at heart. Hailing from the Emerald Isle she calls a small coastal town near Dublin home, but has lived in a few countries including Saigon, Vietnam where she resided for over a year. She counts supping on Bloody Marys on a rooftop in Manhattan, downing Singapore slings at the Raffles Hotel, daring a paraglide on the Grand Cayman, spending an exotic Christmas in Malaysia and exploring the Angkor Wat, Cambodia as her all time favourite travel moments. Although, she'll always have a special place in her heart for the city where she makes her annual pilgrimages – Paris, her true city of lights.
Top 10 best places to visit in Vietnam
With its dizzying metropolises, blissful islands and immense national parks (not to mention a legendary cuisine!), Vietnam tops many travelers' bucket lists.
The highlights of the country are innumerable, but there are some spots that simply can't be skipped.
Here's our list of the top places to visit in Vietnam.
Halong Bay
Halong Bay's stunning combination of karst limestone peaks and sheltered, shimmering seas is one of Vietnam's top tourist draws. But with more than 2000 islands, there's plenty of superb scenery to go around. Definitely book an overnight cruise and make time for your own special moments on this World Heritage wonder – rise early for an ethereal misty dawn, or pilot a kayak into grottoes and lagoons. Prefer your karst landscapes a little less crowded? Try the less touristy but equally spectacular Lan Ha Bay, located a little way to the south, or Bai Tu Long, to the north.
Get more travel inspiration, tips and exclusive offers sent straight to your inbox with our weekly newsletter.
Find caves (like Hang En), mountains and lakes in Phong Nha–Kẻ Bàng National Park © James Kelley / Getty Images
Phong Nha–Kẻ Bàng National Park
Vietnam's headline natural wonder is the jaw-dropping Hang Son Doong, one of the world's largest caves, located in the heart of Phong Nha–Kẻ Bàng National Park. The images of ant-like travelers shining head torches around the vast, empty caverns tug on the wanderlust strings; however, unless you have a cool $3000 to spend on a tour, you won't be able to enter this subterranean marvel. But fear not because Phong Nha-Ke Bang has a wealth of other caves that you can clamber, crawl, boat or zipline through for a fraction of the cost, including Hang Én, which boasts its own beach. More so, there are plenty of attractions above ground, including guided treks around the oldest karst mountains in Asia, home to tigers, elephants and 300 species of bird.
Ho Chi Minh City
Increasingly international but still unmistakable Vietnamese, former Saigon has visceral energy that will delight big-city devotees. HCMC doesn't inspire neutrality: you'll either be drawn into its thrilling vortex and hypnotized by the perpetual whir of its orbiting motorbikes, or you'll find the whole experience overwhelming (and some visitors seem to be perpetually seesawing between the two). Dive in and you'll be rewarded with a wealth of history (the War Remnants Museum is an essential stop), delicious food and a vibrant nightlife that ranges from beers on street corners to swanky cocktail lounges. The heat is always on in Saigon; loosen your collar and enjoy.
Phú Quốc
Lapped by azure waters and edged with the kind of white-sand beaches that make sun-seekers sink to their weak knees, Phú Quốc – way down in the south of Vietnam – is ideal for slipping into low gear, reaching for a seaside cocktail and toasting a copper sun as it dips into the sea. And if you want to notch it up a tad, grab a bike and hit the red-dirt roads: the island is relatively compact, and offers areas of natural, unblemished jungle alongside some newer, less-serene additions (a Vietnamese version of Disneyland and the world's longest over-sea cable car as two examples).
Hanoi
Vietnam's capital is a city with one foot buried in a fascinating past, while the other strides confidently toward tomorrow. Sample Hanoi's heady mix of history and ambition by wandering the streets of the Old Quarter, sipping an egg coffee (coffee prepared with egg yolks) or slurping on a hearty bowl of bun rieu cua (a sour crab noodle soup) while watching businessmen eat noodle breakfasts or play chess with goateed grandfathers. When you're done, check out the crumbling decadence of the French Quarter then zip up the cosmopolitan Tay Ho for fine dining options and the lowdown on Hanoi's growing art scene.
Hội An
Historic Hội An is Vietnam's most atmospheric and charming town. Once a major port, it boasts the grand architecture and beguiling riverside setting that befit its heritage. The face of the Old Town has preserved its incredible legacy of tottering Japanese merchant houses, elaborate Chinese guildhalls and ancient tea warehouses – though, of course, residents and rice fields have been gradually replaced by tourist businesses. Lounge bars, boutique hotels, travel agents, a glut of tailor shops and vast numbers of daily tourists are very much part of the scene here. If it gets too much, hop on a bike to explore the town's outskirts and pristine surroundings, where you'll find that life moves at a much more sedate pace.
Ba Be National Park
Detour off the regular Vietnam tourist trail in Ba Be National Park, an essential destination for adventurous travelers. The scenery here swoops from limestone mountains peaking at 1554m down into plunging valleys wrapped in dense evergreen forests, speckled with waterfalls and lakes. The park is a haven for hundreds of wildlife species, including monkeys, bears and pangolins (the only mammals wholly-covered in scales) as well as the highly endangered Vietnamese salamander, while birders will want to keep an eye out for the spectacular crested serpent eagle and the oriental honey buzzard, which can be spied on boat trips or trekking excursions. After a day of animal-spotting, recharge in rustic homestays and village guesthouses of the local Tay ethnic minority.
Nha Trang
The high-rise, high-energy beach resort of Nha Trang enjoys a stunning setting: it's ringed by a necklace of hills, with a turquoise bay dotted with tropical islands. A sweeping crescent beach of white sand defines the shoreline, backed by an impressive promenade dotted with parks and sculpture gardens. Inland there's a cosmopolitan array of boutiques and dining options, but as restaurant service winds down for the evening, nightlife cranks up – central Nha Trang is a party town at heart. Looking for a more tranquil vibe? The city also makes for a great launching pad for a beach crawl up the coast to the city of Quy Nhon, with stops at Doc Let, Bai Bau and Bai Xep.
The capital of the nation in the 19th and early 20th centuries, Huế is perhaps the easiest Vietnamese city to love and spend time in. Its situation on the banks of the Perfume River is sublime, its complex cuisine is justifiably famous, and its streets are relatively traffic-free. And that's without mentioning the majesty of the Imperial City, a citadel within a citadel, housing the emperor's residence, temples and palaces, and the main buildings of state, within six-meter-high, 2.5km-long walls. Explore the city's fringes to find some of Vietnam's most impressive pagodas and royal tombs, many in wonderful natural settings.
Hà Giang
Hà Giang province is Vietnam's spectacular destination for intrepid cyclists, with dizzying ascents up the Quan Ba Pass (Heaven's Gate), jaw-dropping vistas on the epic ride between Dong Van and Meo Vac and the opportunity to venture to Lung Cu, a hilltop flag tower that marks the most northern point of the country. And with improved roads, new trekking routes, and a wider choice of guesthouses, homestays and restaurants in the province's small towns and villages, Vietnam's far north is firmly planting itself on the travel map as a hotspot for cyclists and non-cyclists alike.
This article was first published April 2021 and updated September 2022
Buy the latest edition of The Travel Book
Get ready for a journey through every country in the world. This fourth edition of The Travel Book features incredible photography that illustrates each country, accompanied by a profile that includes details of when to visit, what to see and do and how to learn more about the country's culture.
Buy the latest edition of The Travel Book
Get ready for a journey through every country in the world. This fourth edition of The Travel Book features incredible photography that illustrates each country, accompanied by a profile that includes details of when to visit, what to see and do and how to learn more about the country's culture.
Source https://www.bucketlistly.blog/posts/vietnam-best-places-to-visit
Source https://globalgrasshopper.com/destinations/asia/10-beautiful-places-to-visit-in-vietnam/
Source https://www.lonelyplanet.com/articles/best-places-to-visit-in-vietnam