10 Best Places to Visit in Mississippi
Set in the Deep South of the United States, Mississippi is a fascinating state to visit. It is known as much for its literature and music as its rich and at times raw history and heritage. While traveling around, visitors will come across everything from beautiful beaches and verdant fields and hills to glitzy casinos, college towns, and Civil War Battlefields.
Dominating the state and defining its western border is the mighty Mississippi River that flows to the glittering Gulf of Mexico. In its delightful delta region, the beautiful music style known as the blues was developed. As such, there are plenty of bars and clubs where you can enjoy live music. A friendly and welcoming place to visit, Mississippi certainly lives up to its nickname of 'The Hospitality State.'
10. Vicksburg [SEE MAP]
© Jai Mo / Dreamstime
Perched atop a prominent bluff overlooking the Mississippi River, the small city of Vicksburg is set in a scenic spot. Located in the west of the state on the border with Louisiana, it is famed around the country for being the site of a long siege and battle that swung the American Civil War in favor of the North.
While General Ulysses S. Grant's infamous victory is still commemorated in its artworks, museums and traditions, there is much more to Vicksburg for visitors to enjoy. Besides this unique history and heritage, it also has a wonderfully well-preserved center full of beautiful old buildings and attractive streetscapes, as well as a handful of magnificent museums.
Visitors to Vicksburg can also take a romantic carriage ride around its historical center or a delightful boat ride down the river, while some quality hiking can be had in the surrounding forests and hills.
9. Tunica [SEE MAP]
© James Kirkikis / Dreamstime
Long one of the most impoverished places in the whole of the US, the town of Tunica is nestled in the northwest of the state, just an hour's drive to the south of Memphis, Tennessee. Following the introduction of gambling in the 1990s, its fortunes dramatically changed. People now flock to what is the third-largest gaming market after Las Vegas and Atlantic City.
The popular resort town now boasts a wealth of grand and glamorous casinos, home to a myriad of slot machines, table games, and poker rooms. Each has an extensive array of rooms and suites for visitors to stay in, with everything from swimming pools and spas to gourmet restaurants and golf courses on offer.
While most if not all people who visit Tunica come for its glitzy casinos and Las Vegas-style shows, the nearby Tunica RiverPark is home to some superb scenery, nature, and hiking trails. In addition, Memphis isn't far away should you want a change of scene.
8. Oxford [SEE MAP]
© James Kirkikis / Dreamstime
As picture-perfect as they come, the pretty and pleasant city of Oxford lies amid the dense forests of Mississippi's North Central Hills region. Named after the prestigious seat of learning in the UK, life in the town is dominated by the University of Mississippi and its large, lively student body.
While the state's most famous college town certainly has a wild side, it is also noted for its scenic and sophisticated central square and sweet Southern charm. As well as being home to lovely oak-shaded neighborhoods, the city showcases some astounding old architecture and historical sights, with many treasures found on its sprawling university campus.
Due to its sizeable student population, Oxford also hosts a staggering array of concerts, conferences and cultural events, with new shows and performances taking place all the time. On top of this, The Square has plenty of great restaurants and bars where you can sample the town's famous nightlife.
7. Gulf Islands National Seashore [SEE MAP]
© Jason P Ross / Dreamstime
Set just to the south of both Mississippi and Florida, the Gulf Islands National Seashore are a series of beautiful barrier islands. Home to lots of wonderful white sand beaches and wilderness, the breathtaking scenery offers untold outdoor recreation opportunities.
Due to their serene and secluded settings, the islands are delightfully undeveloped and unspoiled, with stunning sands lying next to wild wetlands and intriguing forests. While the islands of Horn, Sand, Petit Bois, and East Ship boast the loveliest landscapes, they are also the toughest to get to: guests need to charter a boat to them before camping overnight amid the dunes.
Thanks to the park's pristine and protected nature, there are loads of excellent outdoor activities to enjoy, with hiking, cycling, and swimming particularly popular. Besides this, visitors can go snorkeling in the glittering Gulf of Mexico or snap photos of the diverse bird species inhabiting the barrier islands.
6. Natchez Trace Parkway [SEE MAP]
© Marek Uliasz / Dreamstime
Encompassing everything from steamy swamps and boggy bayous to epic overlooks, Indian burial mounds, and lots of exceptional scenery, the Natchez Trace Parkway is one of the most popular places to visit in Mississippi. Stretching from Nashville, Tennessee to Natchez, Mississippi, the 715 kilometer-long national parkway is fabulous to hike, cycle, or drive along, with lots of spectacular sights to stop off at on the way.
Winding through wonderful woods and wilderness and past roaring rivers and reflective lakes, the scenic route follows what was once a Native American footpath. Later used by explorers and Ohio Valley farmers, it has been in use since pre-Colonial times. As such, numerous historic sights dot the route, with age-old battlegrounds and burial mounds found alongside marvelous monuments and museums.
Besides its rich history, heritage, and culture, the Natchez Trace Parkway has sublime scenery, with sparkling waterfalls, phenomenal views, and dramatic landscapes all on show. Along the route in Mississippi, there are also some great towns and cities for visitors to stop off at, such as Tupelo, Jackson, and Natchez.
5. Tupelo [SEE MAP]
© Calvin L. Leake / Dreamstime
Lying in the northeast of the state, the small, sleepy city of Tupelo is primarily known for being the birthplace of one of the world's most famous pop icons – Elvis Presley. While most of its main sights relate to 'the King', the town is a perfectly pleasant and peaceful place to visit, particularly if you're traveling along the Natchez Trace Parkway.
In the center of the city, visitors will find a thriving restaurant scene to delve into, as well as some magnificent murals that have added some much-needed color and life to the downtown area. Besides the Birthplace of Elvis Presley, there is also the Tupelo Buffalo Park and Zoo to check out, while a fun and festive flea market takes places the second weekend of every month.
Just outside the city are a couple of American Civil War battlefields well worth visiting, as well as the Natchez Trace Parkway Visitor Center, which can point you towards all of the route's most scenic tourist attractions.
4. Natchez [SEE MAP]
© Stevengaertner / Dreamstime
Set in the southwest corner of the state, Natchez lies perched atop a prominent bluff overlooking the Mississippi River. Lying on the border with Louisiana, the small city boasts a beautiful historic center full of astounding old antebellum homes that evoke images of the Old South.
Before the Civil War, the small settlement was an important center of trade. As such, wealth and riches poured into its scenic streets. Nowadays, its charming center is a delight to visit, with horse-drawn carriage rides one of the most memorable ways to take in its grand collection of elegant homes and historical landmarks.
While history and heritage are on show wherever you go, Natchez is very much a living city with a fun party atmosphere on the weekends. Besides stopping by its numerous bars and live music venues, the final stop of the Natchez Trace Parkway also has lovely nature and scenery for visitors to enjoy nearby.
3. Biloxi [SEE MAP]
© Fasterhorses / Dreamstime
Situated along the state's scenic and sun-kissed shoreline, Biloxi is a popular place to visit due to its beautiful beaches and oceanfront casinos. While it can appear brash and blingy at first sight, the city has numerous sides to it, with a delightful historic center for visitors to explore.
Most people, however, come for its glut of glitzy casinos, which look out over the glittering Gulf of Mexico and are home to innumerable slot machines and table games. Many of them have cowboy, tropical, or live music themes, with plenty of restaurants and entertainment also on offer.
Besides gambling, gaming, and reveling in the city's lively nightlife, visitors can also relax on the golden sands or enjoy sailing and watersports along the seafront. In addition, New Orleans is just an hour away should you want to combine your trip to Biloxi with a visit to 'The Big Easy.'
2. Jackson [SEE MAP]
© C5Media / Dreamstime
Although tourists often overlook it, Mississippi's capital and largest city, Jackson certainly has enough going for it to warrant a visit. Set on the banks of the Pearl River, it boasts a brilliant live music scene and a handful of excellent museums and historic buildings.
Its two main tourist attractions are the Museum of Mississippi History and the Mississippi Civil Rights Museum. While the former offers a fascinating look at the state's history and culture, the latter highlights the fight for racial equality in Mississippi. Besides the magnificent museums, there is also the artsy Fondren District with all its boutiques and coffee shops to explore.
As 'The City with Soul' is Jackson's slogan, it should come as no surprise to learn that there's a load of great live music to discover in its numerous bars and venues. Weekends are a particularly good time to visit: this is when blues, folk, and jazz can be heard on every street corner.
1. Clarksdale [SEE MAP]
© Peek / Dreamstime
Set on the banks of the Sunflower River, the small and slightly dilapidated city of Clarksdale has long been popular with tourists as it lies at the heart of the Delta blues scene. In the early 20th century, many African-American musicians developed the blues here before migrating north and performing in cities such as Chicago and New York.
This captivating past is now explored in depth at the delightful Delta Blues Museum, while markers and monuments relating to the mesmerizing music and its most-distinguished musicians can be found around town. In addition, big-name blues acts regularly perform in the scattering of bars and clubs, while a handful of cultural events and festivals take place during the year.
As it lies just a couple of hours' drive from most of the main blues sights, Clarksdale also makes for a great base if you want to explore the Mississippi Blues Trail. On top of this, both the lively college town of Oxford and the major city of Memphis aren't far away if you want to explore the rest of what the region has to offer up.
Map of Mississippi
© OpenStreetMap © MapTiler © Touropia
20 Best Things To Do In Mississippi: The Ultimate Bucket List
If you are looking for some fun things to do in Mississippi, then you have come to the right place!
Mississippi is a coastal, Southern state full to the brim with beautiful nature, cute small towns, and bustling cities. No matter your interests, there are Mississippi attractions for you to enjoy.
You will have an amazing time exploring all of these Mississippi activities. You can step back in time, learn about music origins, or discover some unique hidden gems.
Get ready to plan the perfect Mississippi vacation!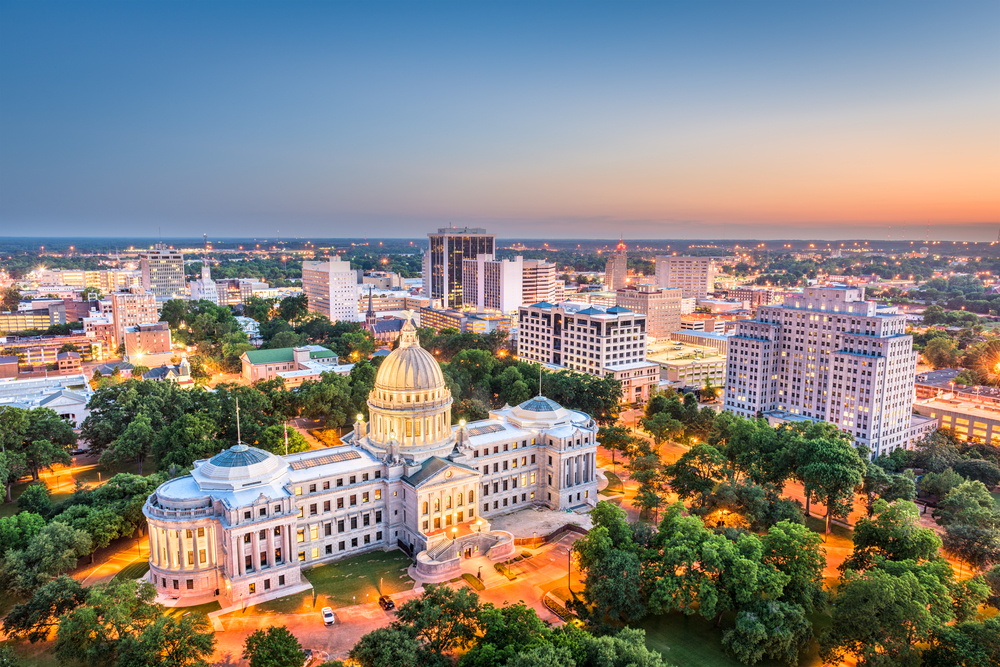 20 Best Things To Do In Mississippi: The Ultimate Bucket List
Visit the Elvis Presley Birthplace and Museum
The Elvis Presley Birthplace and Museum is a must-do attraction in Mississippi. Whether you are a huge fan of the King or you just love music history or American culture, this is a great activity.
On January 8, 1935, Elvis Presley was born in his parent's home in Tupelo, Mississippi. It is a simple, two-room house much different than the Graceland estate he would eventually live in.
Elvis only lived in this house for a few years until his parents could no longer afford it. Along with the house, you can see the church where he became interested in music and learned to play the guitar.
If you are a really big Elvis fan, book the Elvis Presley's Upbringing Tour to see more sites.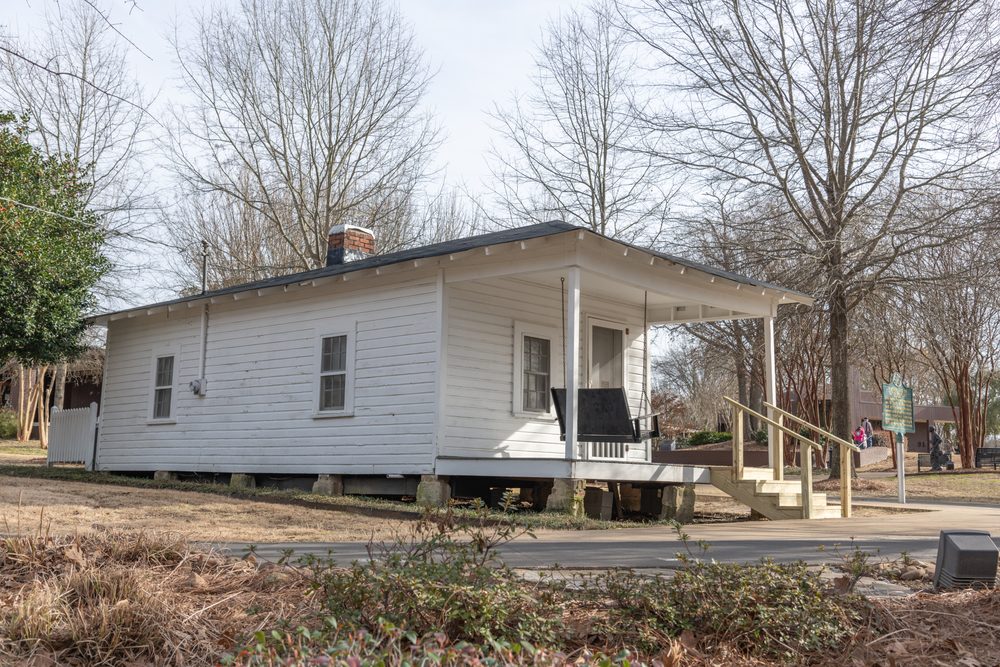 Photo Credit: Michael Gordon / Shutterstock.com
Drive the Natchez Trace Parkway
The Natchez Trace Parkway is 444 miles and runs from Natchez, Mississippi, to Nashville, Tennessee. This is one of the best road trips in Mississippi.
The parkway will take you through beautiful forests and along rivers and creeks. Make stops for hiking trails and to see archaeological sites.
If you like biking, the trail is also an amazing bike route. There are plenty of campsites along the way if you want to make this a multiday journey.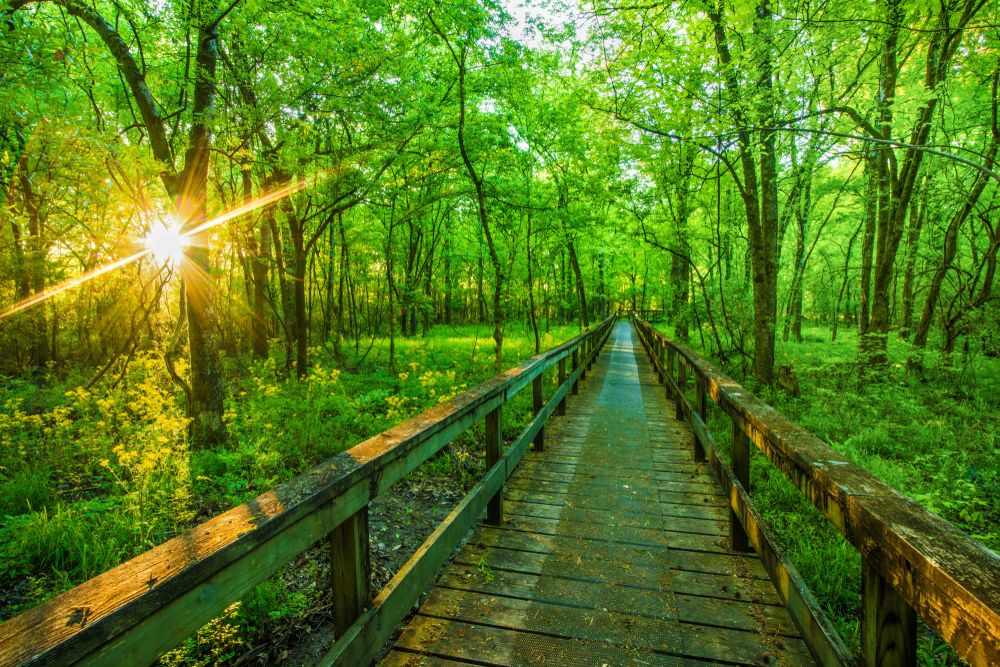 Relax at Biloxi Beach
Mississippi does not have a long coastline, but you will find one of the best beaches in Mississippi in Biloxi. This cute beach town is an ideal place to relax and get some sun.
The white sand beach is super pretty and praised for its soft sand and warm water. This is a great place to swim or build sandcastles. Fishing charters or sunset cruises are available.
There are so many amazing restaurants in Biloxi that you should check out too!
Biloxi is also home to some of the best Resorts In Mississippi, including beachfront ones!
This is truly one of the closest beaches near New Orleans you shouldn't miss.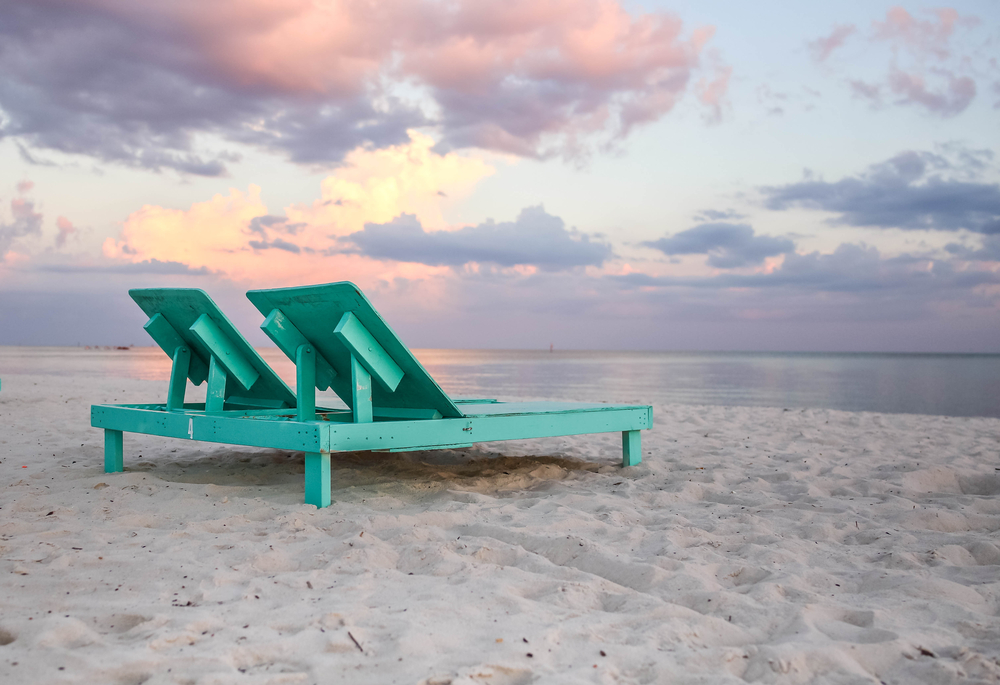 Photograph the Biloxi Lighthouse
While you are in Biloxi, you need to check out the historic Biloxi Lighthouse as well. This photographic structure was built in 1848 and stands at sixty-five feet.
You can climb to the top of the lighthouse for great views of the town. After a beach day, visiting this landmark is one of the best things to do in Biloxi, Mississippi.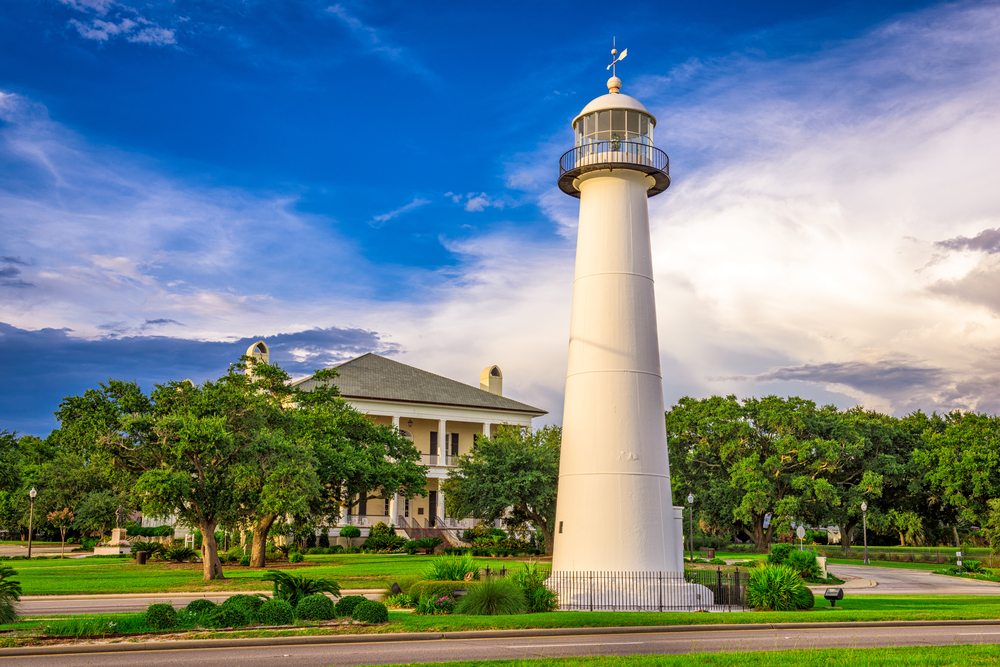 Explore Gulfport Beach
Gulfport is twenty-five minutes from Biloxi and is another great place to a beach day in Mississippi. Even though Gulfport is the second-largest city in the state, you get strong small, beach town vibes here.
Gulfport Beach is known for its cleanliness, safety, and fewer crowds. This is a great place for soaking up some sun, casting a fishing line, or getting your heart pumping on a jet ski.
Gulfport also has a ton of seafood restaurants, live music venues, and local shops.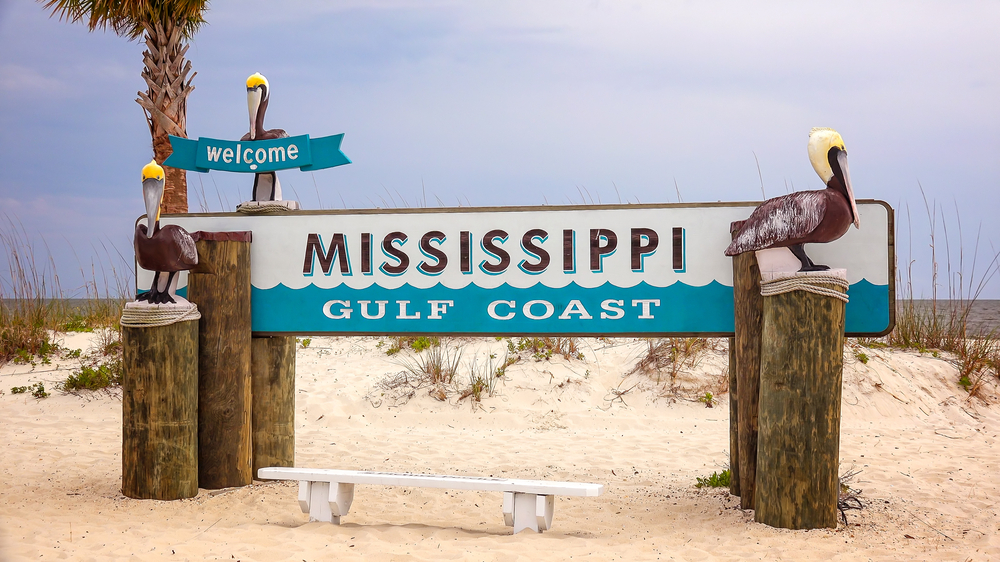 Have a Museum Day in Jackson
Jackson is the capital of Mississippi and is certainly one of the best places to visit! If you love museums, this is a great city to visit! History, art, and science are all covered.
The Mississippi Museum of Natural Science is the largest museum in the state and is a great place to learn about the world of the past and present. You will see fossils, a greenhouse, and a 100,000-gallon aquarium.
Next, the Mississippi Civil Rights Museum gives a new perspective on the history of Civil Rights in America with special attention to people from Mississippi who played a role. The amazing "This Little Light of Mine" sculpture is a must-see thing here as well. This twelve-meter sculpture is lit up and changes color.
The Mississippi Museum of Art holds work from all over the world and different time periods. No matter what kind of art you like, you will find something new to inspire you.
One more museum in Jackson is the Old Capitol Museum. This Greek Revival building was the capital from 1839 to 1903. You can take guided tours of the inside.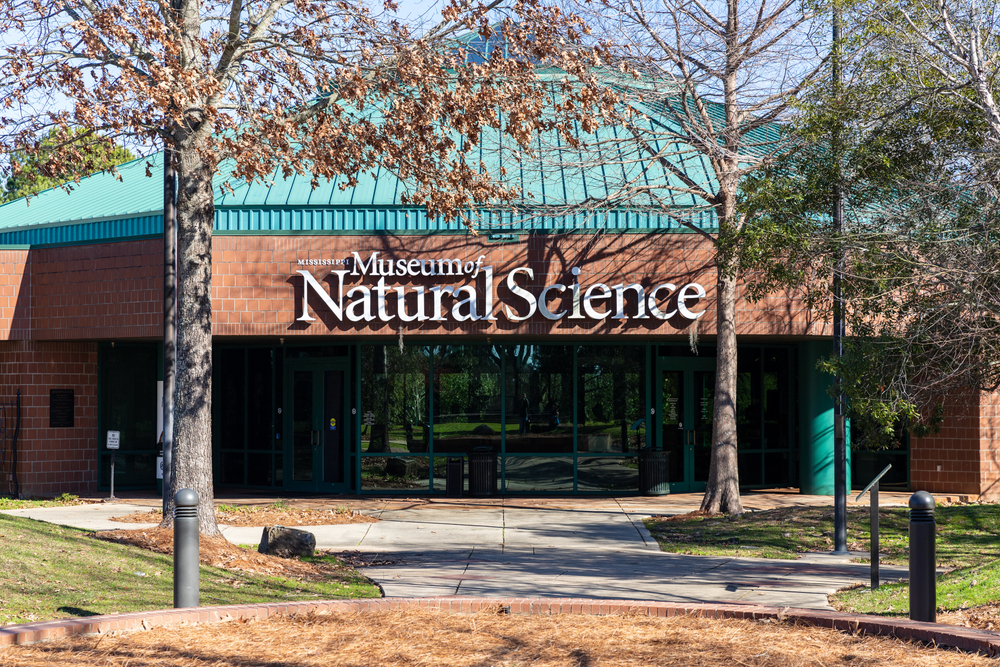 Photo Credit: Chad Robertson Media / Shutterstock.com
Learn History at the Vicksburg National Military Park
The Battle of Vicksburg took place in 1863 and was a turning point for the Civil War. Anyone interested in American history will think this is one of the best things to do in Mississippi.
The park is just under two thousand acres and features over a thousand cannons and historical monuments. You can also visit the U.S.S. Cairo gunboat.
There are also sixteen miles of paved trails to walk or bicycle. Dogs are allowed on the trails and throughout the rest of the park as long as they are leashed and follow the rules.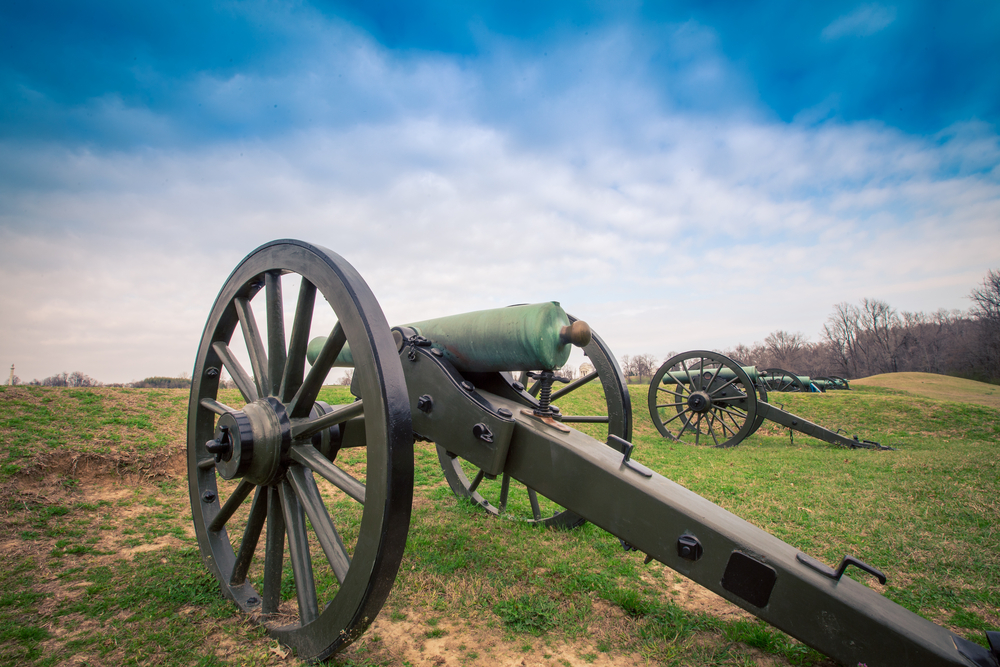 Take a Southern Cooking Class
If you love cooking and eating Southern food classics, then consider taking a Southern cooking class. This is a great way to learn about the culture of the South in a hands-on and memorable way.
This is a great activity for a group of friends or a couple looking for romantic activities in Mississippi. After learning how to cook from an expert, you can take your skills home and impress your friends and family.
One cooking class to consider is the Southern Biscuit Class in Natchez. You will be taught by chef Regina Charboneau, the Queen of Biscuits. These biscuits are flaky and pair well with many meals.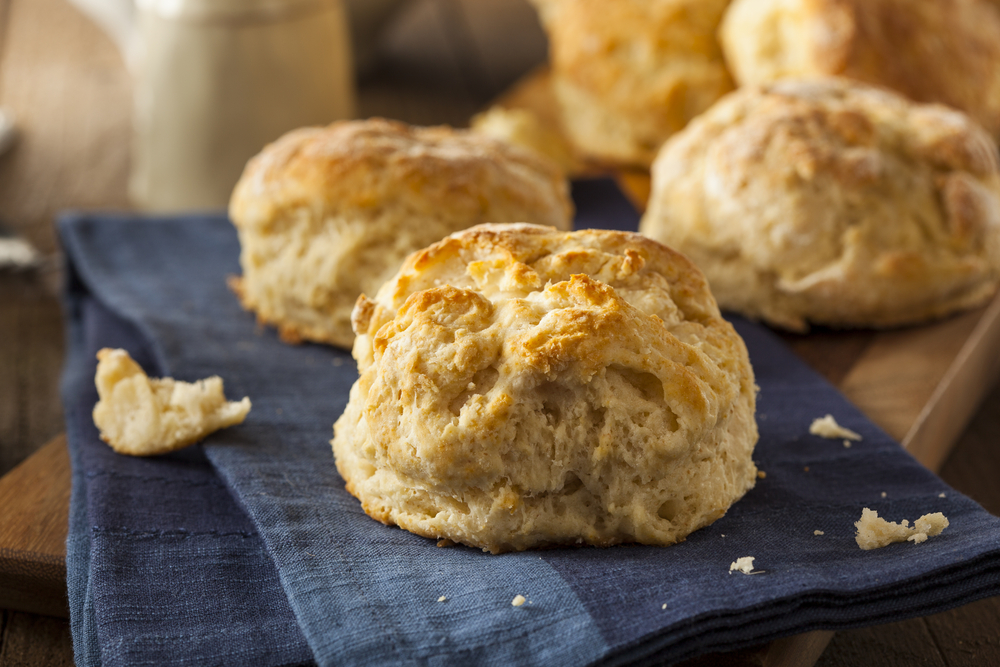 Explore the Mississippi Blues Trail
If you are interested in music history, then the Mississippi Blues Trail should top your Mississippi itinerary. Mississippi is known as the Birthplace of America's Music and visiting places along the trail will help you see why.
The Blues Trail is dotted throughout the state in the form of museums, birthplaces, and other significant locations. You can visit a few of the locations or devote a road trip to seeing as many as possible.
You will learn about how these musicians influenced American music and culture. Some places on the trail include the B.B. King Museum, Delta Blues Museum, Jimmie Rodgers Museum, and GRAMMY Museum Mississippi.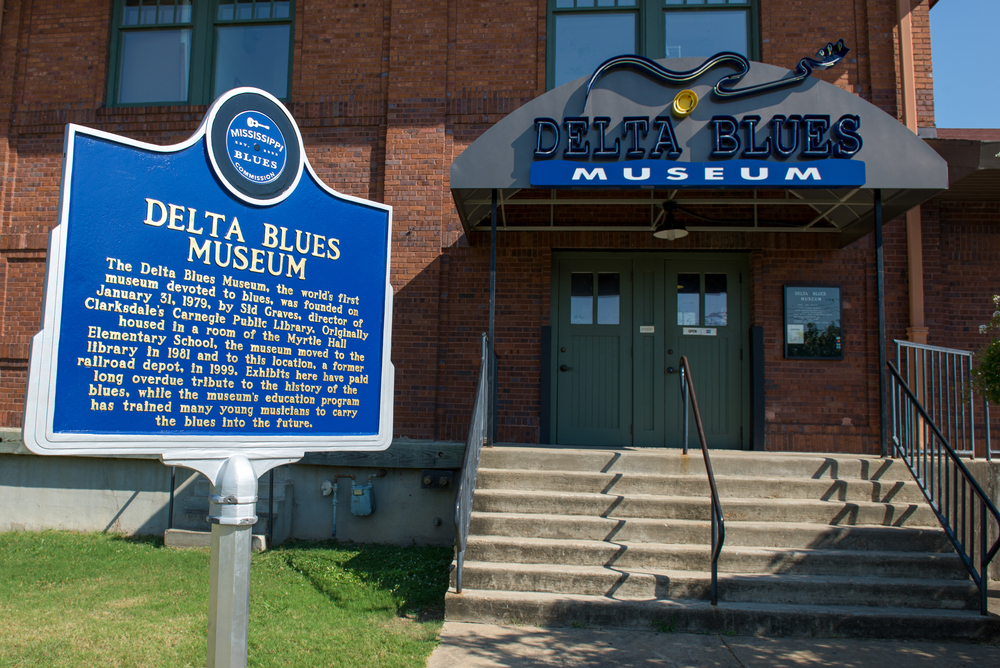 Photo Credit: jmanaugh3 / Shutterstock.com
Attend a Craft Beer Festival
If you are looking for fun things to do in Hattiesburg, then plan on attending the annual Craft Beer Festival. This is a great way to sample some of the brews in towns.
Hattiesburg has some of the most craft beer bars and breweries in the state so there is plenty to taste. Along with drinks, there are food vendors and live music shows.
Even if you are not in Hattiesburg during the summer festival, you can do a self-guided tour of some of the breweries. Some of the more popular places are Southern Prohibition Brewing, Keg & Barrel, and The Porter.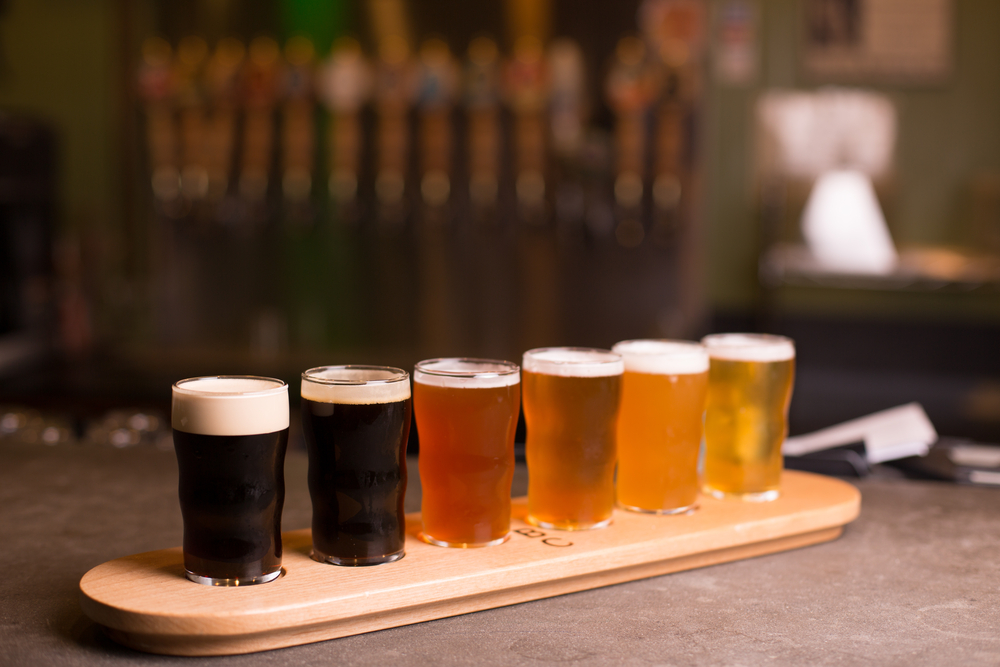 Fall in Love With Rowan Oak
Rowan Oak in Oxford is one of the best things to do in Mississippi for history or literature lovers. This Greek Revival house was built in the 1840s. It was originally named The Bailey Place until author William Faulkner bought it in 1930 and renamed it Rowan Oak.
Faulkner repaired the home and lived here until his death in 1962. He wrote proficiently while living here and won the Nobel Prize for Literature in 1949.
Today, Rowan Oak acts as a museum to the writer and is full of original furnishings. The home is found on 29 acres which include an English garden, stable, and wooded walking trails.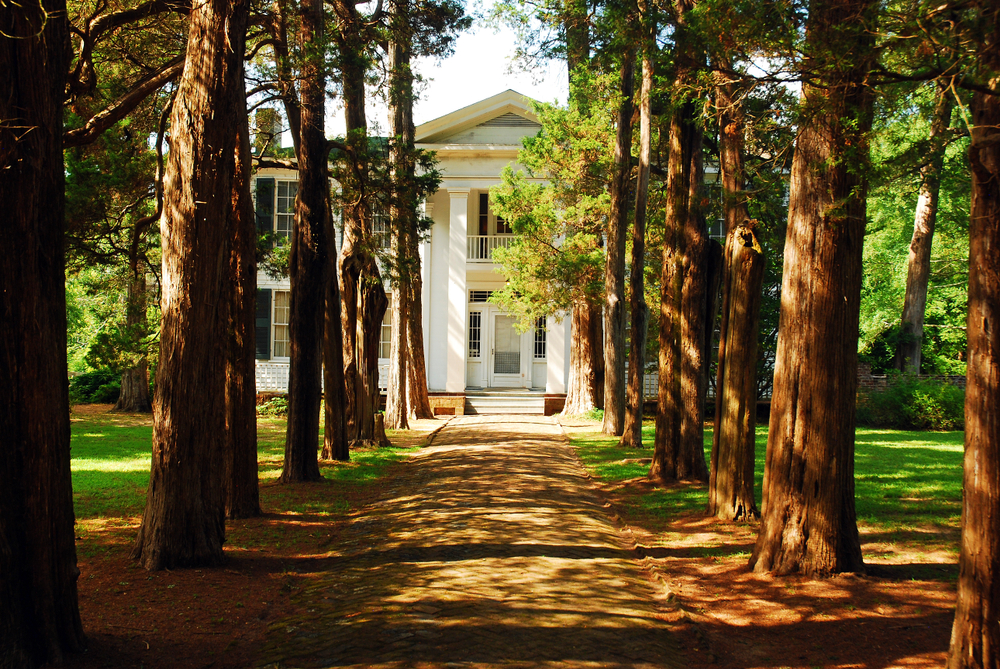 Eat at the King Cotton Crawfish Boil
Another of the best annual events in Mississippi is the King Cotton Crawfish Boil in Starkville. You can't visit the deep South and not eat some delicious crawfish.
Local teams put their cooking to the test to see who will come out on top and win the Best of Boil. Attendees will enjoy a bucket of crawfish with all the fixins as well as beer and other drinks to wash it all down.
This event takes place in spring and should be high on the list of things to do in Mississippi for any foodies.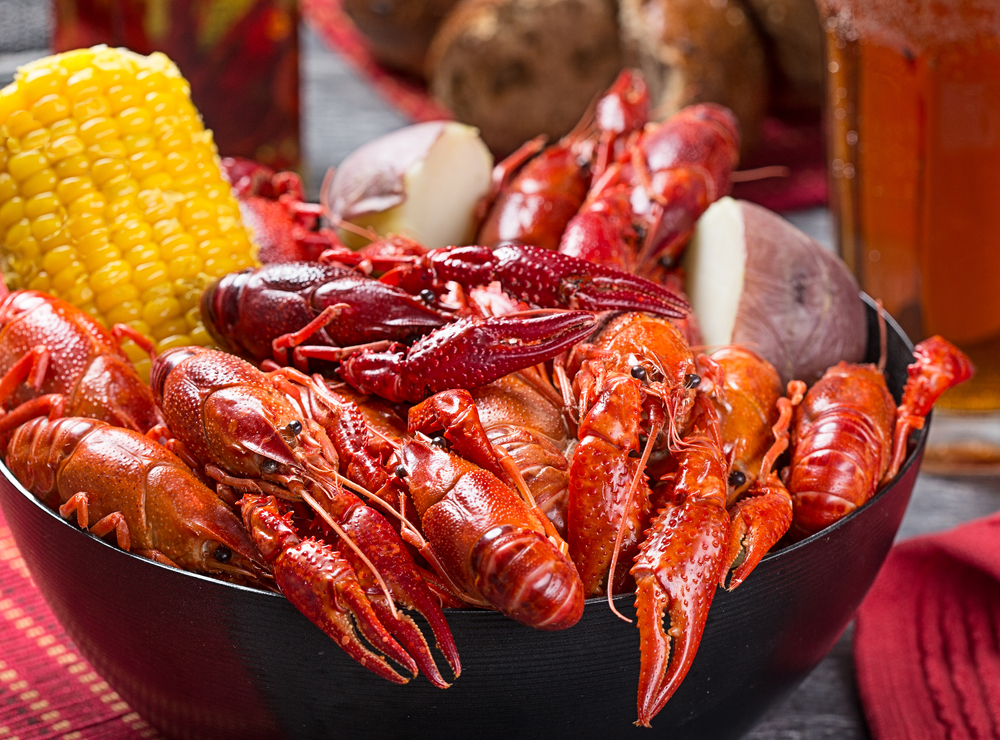 Hike in Tishomingo State Park
If you want to see some beautiful nature in Mississippi, then head to Tishomingo State Park. This 1,530-acre park has landscapes you can find nowhere else in Mississippi. From trails full of wildflowers to awesome rock formations to cool crevices, you will fall in love with the beauty here.
Tishomingo State Park is also a good location for history lovers. Archaeologists have found evidence of Paleo Indians from as far back as 7,000 B.C.
Along with hiking and camping, this is a great park for fishing and birdwatching. There is also a swimming pool.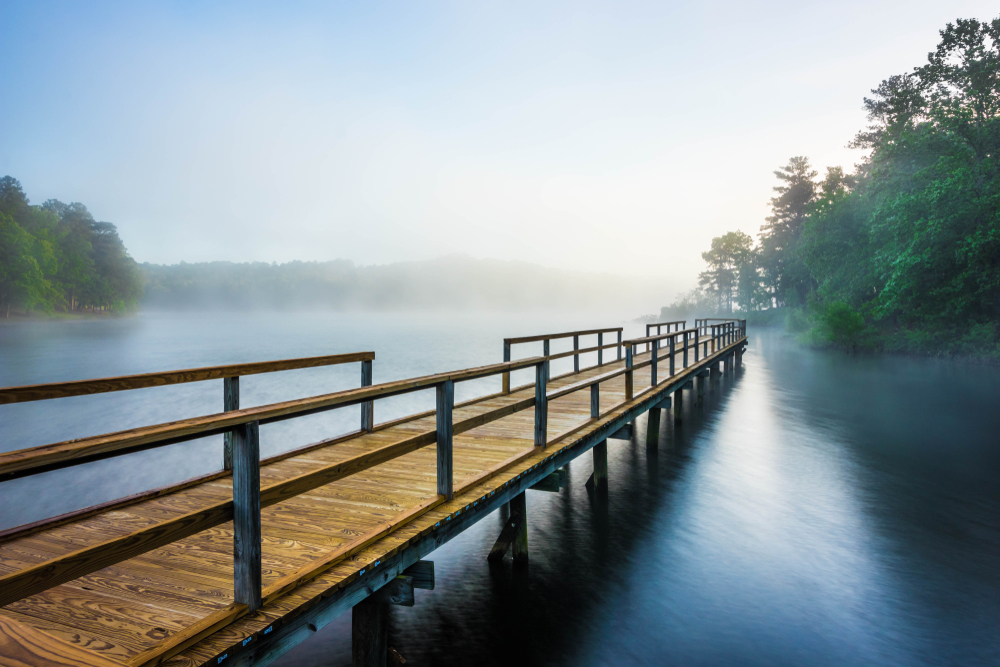 Do a Historic Homes Tour in Natchez
One of the best things to do in Natchez, Mississippi, is admiring all the beautiful, historic homes. Whether you love history, architecture, or simply photographing pretty buildings, you will love these homes.
Longwood was built in 1859 and has a gorgeous facade with columns topped with a byzantine dome. You can step back in time with a tour and learn why the inside was left unfinished because of the Civil War.
Stanton Hall is another regal mansion. Now acting as a museum, this Greek Revival building is opulent with its Corinthians columns, marble mantels, cast-iron railings, and French windows.
Other homes in Natches worth checking out include Magnolia Hall, The Towers of Natchez, and Auburn.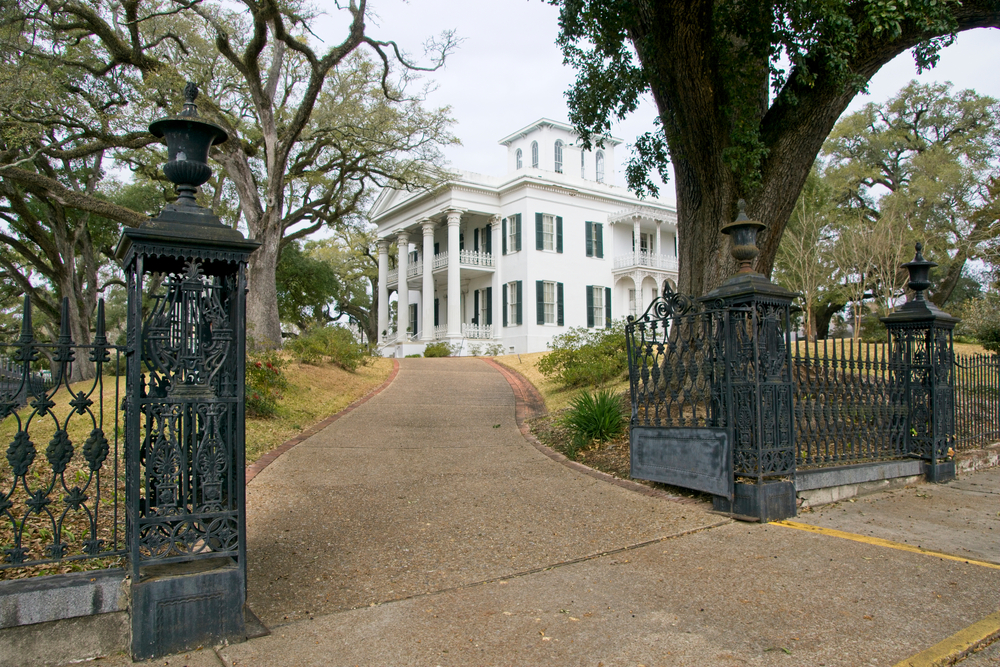 Photo Credit: Bennekom / Shutterstock.com
See the Birthplace of Kermit the Frog
Did you know Kermit the Frog hails from Mississippi? The city of Leland claims to be the birthplace of this famous Muppet. This is certainly one of the best hidden gems in Mississippi.
There is a small museum dedicated to Jim Henson, Kermit the Frog, and the other Muppets in the Leland Chamber of Commerce. Puppeteer Jim Henson was born in Greenville, Mississippi, and playing in the swamps of Leland allegedly inspired Kermit.
The museum has a bunch of Muppets memorabilia, including an original Kermit the Frog. The museum has free admission, but donations are welcome.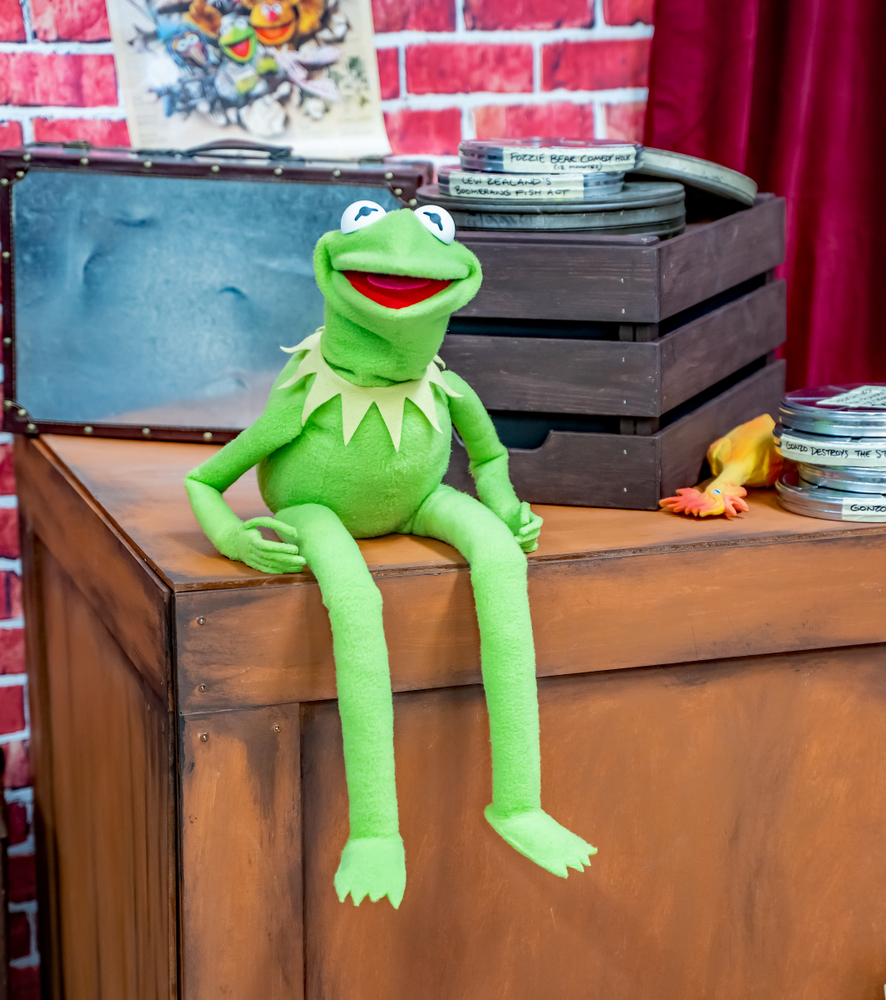 Photo Credit: yackers1 / Shutterstock.com
Check Out the Windsor Ruins
The Windsor Ruins are one of the most unique and fascinating things to do in Mississippi. The ruins are a collection of columns and balustrades that were once part of a plantation.
The mansion was built from 1859 to 1861. During the Civil War, the building was used for a Union hospital and observation post. Even though it still stood after the war, it was during an 1890 party that an unattended cigar burned the place down.
Today, you can visit the ruins to experience the eerieness of it. This is also a very photogenic place if you like abandoned places. This is also one of the best free attractions in Mississippi.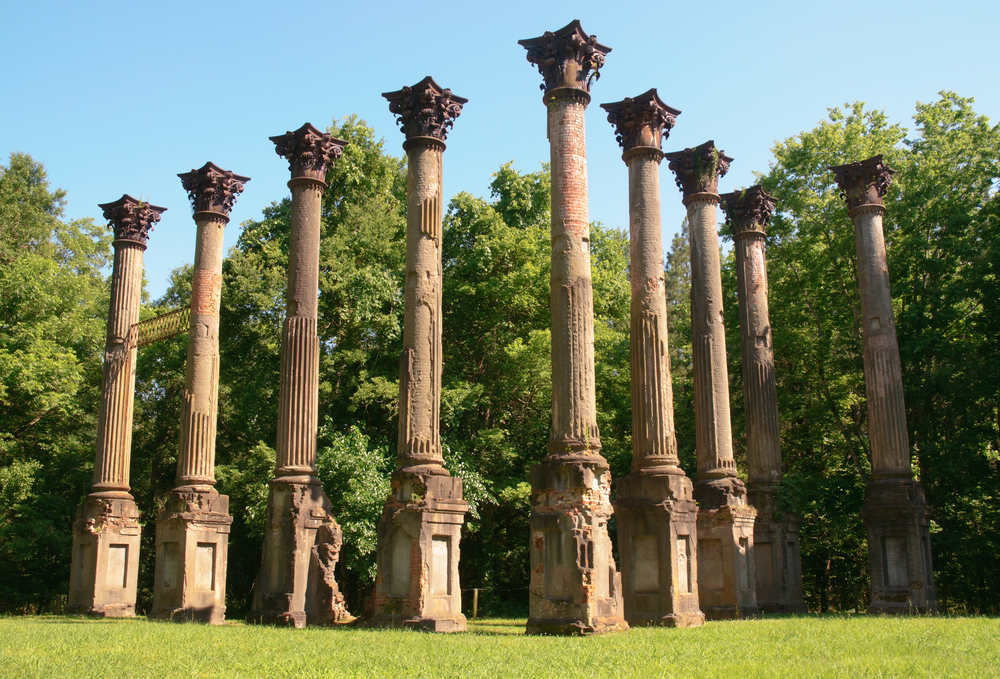 Disconnect on Ship Island
Taking the ferry to Ship Island is one of the best day trips in Mississippi. This undeveloped island is a great place to escape from the real world. During the hour-long boat ride, you will be able to spot dolphins swimming by and seabirds circling overhead.
Once you arrive on the island, you can enjoy a beach day under the watchful eye of lifeguards. The beautiful sandy beaches here are ideal for swimming and combing for shells.
Fort Massachusetts is also a place to explore. This preserved fort dates back to the Civil War. You can take a tour to learn about its history.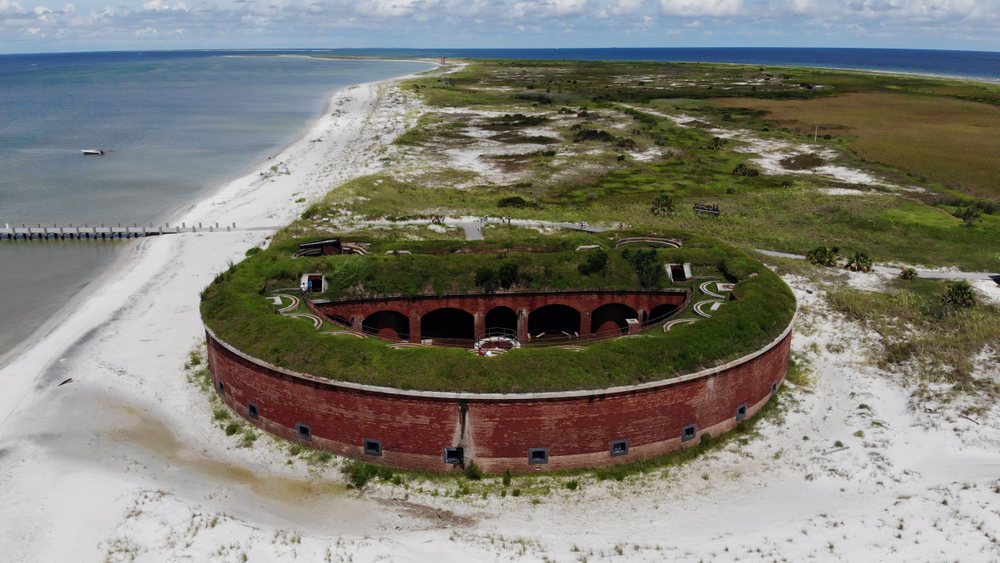 Immerse Yourself in Nature in the Noxubee National Wildlife Refuge
Nature lovers will want to venture to the Noxubee National Wildlife Refuge. This 48,000-acre park features forests, lakes, and wetlands.
This is an amazing place for wildlife viewing. There are a ton of bird species here, including the endangered red-cockaded woodpecker. You might also spot deer, American alligators, beavers, otters, turtles, and more.
There are many scenic boardwalks and trails of varying lengths. The boardwalks have great lookouts perfect for wildlife photography. Hunting and fishing are also options here.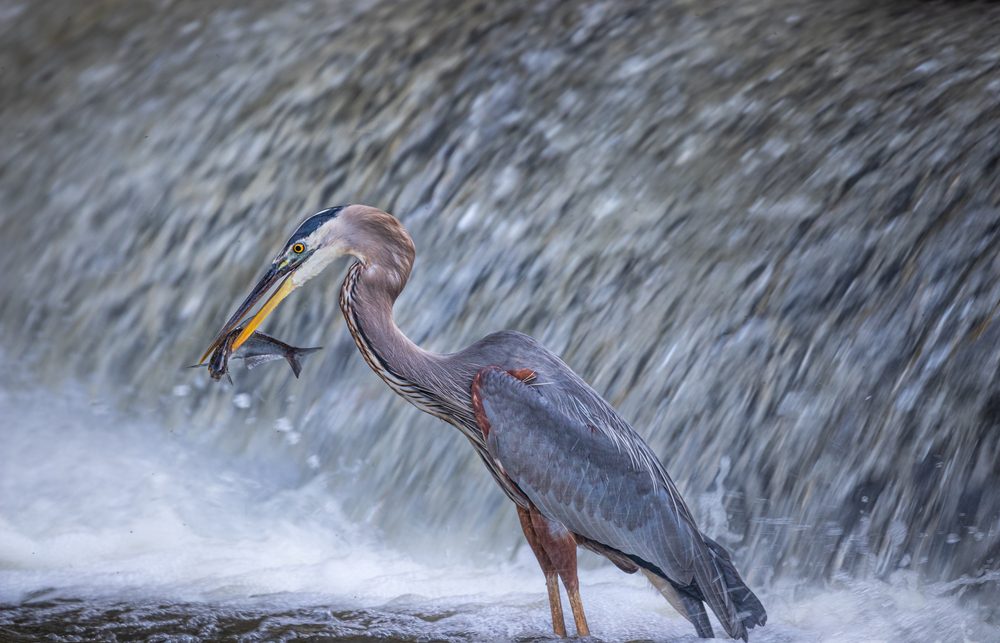 Be Awed by Dunn's Falls
Dunn's Falls is south of Merdian on an offshoot of the Chunky River. This is one of the best waterfalls in Mississippi and is worth the few dollars it costs to get into the park.
The 65-foot waterfall sits next to an 1857 grist mill and is super photogenic. The whole park is great for hiking and wildlife viewing.
The river provides an area for swimming and canoeing. The water is very clear and full of catfish to catch.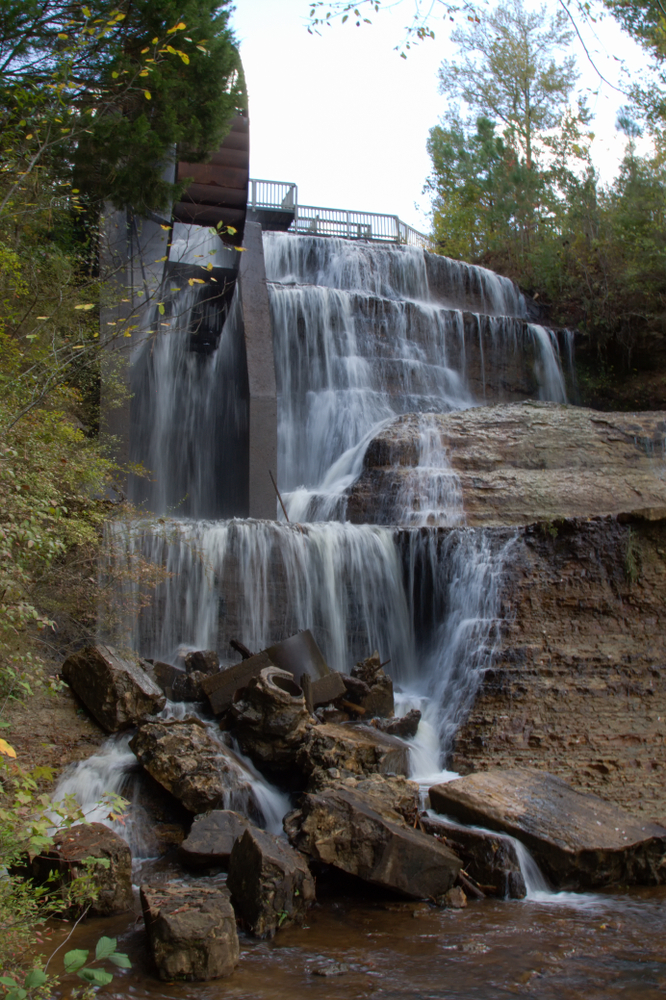 Get Lost in Wall Doxey State Park
If you want more beautiful nature during your Mississippi vacation, then come to Wall Doxey State Park. If you want to stay a night or two, there are campsites and cabins.
The main feature of the park is a 60-acre, spring-fed lake. This is a scenic place to go swimming, boating, or fishing. There is also a two-and-a-half-mile trail around the lake with gorgeous views.
Kids will have fun climbing on the playground or playing a round of disc golf. Make sure to pack a picnic as well!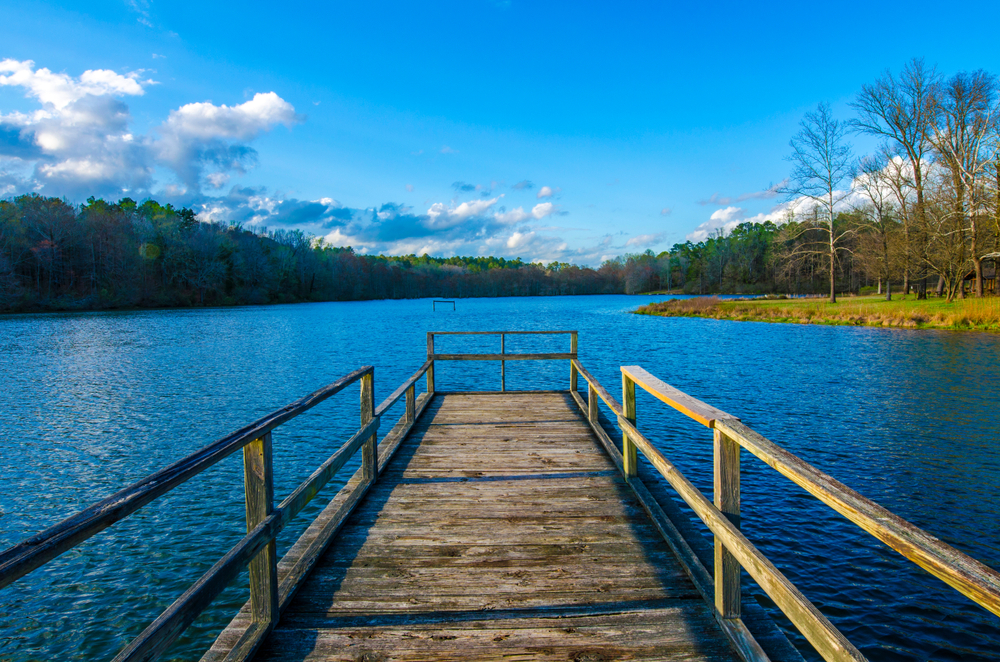 There are so many amazing things to do in Mississippi! This Southern state is full of gorgeous natural scenery, rich history, and unique festivals.
There is truly something for everyone to enjoy whether you are traveling with children or are planning a romantic getaway. Make memories camping or snuggle up in a cute, beach house.
15 Things to Do in Mississippi & Places to Visit
Travelers looking for rich history, warm hospitality, and white sand beaches will be very pleased with a trip to Mississippi. While it may not get as much attention as its gulf coast neighbors, the Magnolia State is a bit of a hidden gem – and it's nowhere near as crowded as Florida.
Situated just between Alabama and Louisiana, visiting Mississippi is a natural stop for those on a tour of the southern coastline. However, following the Mississippi River up through the rest of the countryside reveals small towns that big names came from, historic sites from the Civil War, and nature trails throughout the beautiful landscape.
Visiting Mississippi is easy from most parts of America, as there are relatively major airports in Jackson and Biloxi, as well as even bigger ones in bordering states such as New Orleans and Memphis. This is also a great place to road trip, especially if you like camping or traveling in an RV.
If you're wondering what to do in Mississippi, there is no shortage of awesome attractions here. Read on to see our take on the top things to do in Mississippi and everything you need to know about them.
Looking to immerse yourself in the historical roots of the Confederacy? A visit to Beauvoir in Biloxi, Mississippi is a must. Buy your tickets in advance to plan your visit and skip the line. With a tour guide in the lead, your ticket gives you access to all areas of the home and gardens, once belonging to Jefferson Davis, the President of the Confederate States of America. You'll get commentary on the home's history as you tour through it, providing a well-rounded understanding of this significant piece of American history.
Looking to explore the stories and legacy of some of music's most celebrated artists? You'll want to pre-book your tickets to the GRAMMY Museum Mississippi. This one-of-a-kind museum offers a high-tech, interactive experience that brings music history to life. From personal stories of GRAMMY-winning artists to engaging exhibits, there's something for everyone at the GRAMMY Museum Mississippi. Save yourself the hassle of long lines and buy your tickets in advance – trust us, it's worth it!
Experience the truly unique Historical Haunted Bayou Cruise, where you'll explore the mystery and legends of the Mississippi Sound. This one-of-a-kind tour features Mystic Molly as your narrator, taking you through beautifully eerie back bayous while sharing disturbing legends. You'll enjoy an hour-long ride complete with soft drinks or beer, and a snack included – all while taking in the misty beauty of the night. Don't miss this captivating experience that's sure to leave you with goosebumps!
Table of Contents
Most significant landmark – The Elvis Presley Birthplace
Best park – Vicksburg National Military Park
Best free activity – Natchez Trace Parkway
Best activity for kids – Institute for Marine Mammal Studies
Best activity for adults – Mississippi Petrified Forest
Best food – Carriage House Restaurant
Best nightlife – Golden Nugget Biloxi
Best all-around accommodation – Margaritaville Resort Biloxi
Best & Fun Things to Do in Mississippi
We've put together the below guide on what to see in Mississippi, the most popular tourist attractions, and some guided tours to take where they are available. We've also added some of the best hotels and vacation rentals in the major areas to stay.
1. Vicksburg National Military Park
Address: 3201 Clay Street, Vicksburg, MS 39183
One of the most historic Mississippi attractions is the Vicksburg National Military Park, an important Civil War battleground site. The park is located just west of the capital, Jackson, along the Mississippi River in the town of Vicksburg.
The Battle of Vicksburg was undoubtedly one of the most important battles of the Civil War and a major turning point that helped bring it to an end. Vicksburg was the last major Confederate stronghold along the Mississippi and capturing it was vital to the Union's battle strategy. Major General Ulysses S. Grant led the North to victory after a long, 47-day siege.
Today, the National Park Service maintains the battleground and all its historic places to preserve a dark moment in American history. There are over 1,000 historic monuments and markers, miles of walking and driving routes, and dozens of cannons throughout the site.
Adjoining is the Vicksburg National Cemetery, where more than 18,000 Civil War soldiers have their final resting place. Most of them are unidentified.
The Vicksburg National Military Park is open daily from 8:30 am to 5:00 pm. Tickets can be bought online on the National Park Service's website or in person, but don't forget to check if there is a free day aligning with your trip dates.
2. Mississippi Museum of Art
Address: 380 South Lamar Street, Jackson, MS 39201
The largest museum in the state is the Mississippi Museum of Art, where you can find a large collection of works from Mississippi and other American artists. Visiting the museum is one of the top Mississippi things to do in its capital, Jackson.
The museum is home to a permanent collection featuring big names such as Georgia O'Keeffe and Andy Warhol and Mississippi artists like Theora Hamblett. Seasonal exhibitions are also always quite popular, with themes like pre-Columbian art and the Great Migration.
There is always a free exhibition open to the public at the museum, making this an easy choice if you have some time in Jackson. There is an admission fee for parts of the museum, however.
Jackson is a popular place to stay, as there is a wide range of accommodations in the city, and its location is central. Our hotel of choice is the Hilton Jackson, which offers upscale amenities at an affordable price just north of downtown.
3. Gulf Islands National Seashore
Address: 3500 Park Road, Ocean Springs, MS 39564
While most tourists searching for beaches to relax and play flock to Florida, the ones who choose the Gulf Islands National Seashore of Mississippi are in for a special treat. The small portion of the Mississippi gulf coast is a paradise for beach bums, nature seekers, and history lovers.
The Gulf Islands National Seashore is actually a federally protected preserve with offshore barrier islands in both Florida and Mississippi, as well as comprising some of the bayous on the shore. While many visitors are hesitant about including the coast on their Mississippi vacation due to the damage caused by Hurricane Katrina, all of the facilities and infrastructure of this preserve have been fully restored.
With a car, you can easily reach the Davis Bayous Area in just a few minutes from Biloxi. Ship Island, Petit Bois, and the other offshore parts of the preserve require a boat to access. These are the places to be if you want a beach day.
From March to October, passenger ferries run from Gulfport to Ship Island, where there are swimming beaches with facilities like showers and restrooms. Camping is available in the Davis Bayou Area.
If you're looking to learn more about the bayou, there's a fantastic Haunted Historical Bayou Tour in Bay St. Louis, just west of the preserve. It's great entertainment and a fun way to learn about this typical Mississippi natural environment.
4. Elvis Presley Birthplace and Park
image by visitmississippi is licensed under CC BY-ND 2.0
Address: 306 Elvis Presley Drive, Tupelo, MS38801
Elvis lovers will argue that his birthplace and hometown are among the best things to see in Mississippi. And it's probably true, as Mississippi is known to be the birthplace of the blues.
Elvis was born in a small house built by his father, his uncle, and his grandfather in Tupelo. This small town is in the north of the state, not far from the border with Tennessee and the city of Memphis, where Elvis would later record songs that changed the world of music.
Today, the grounds have been turned into a museum-like tribute to the King of Rock. The original house is there, and the church Elvis attended as a child was moved onto the grounds. It was at that church that Elvis was introduced to gospel music and became determined to play the guitar himself.
A reflection pool has also been added, along with an overlook pavilion and a statue of Elvis as a child. Whether a super fan or not, seeing the upbringing that inspired a legend is a cool experience.
If you're looking to spend the night in Tupelo, the Holiday Inn & Suites Tupelo North is an affordable and comfortable choice. It even has an indoor pool and jacuzzi.
5. Natchez Trace Parkway
Address: Natchez, MS 39120
Beginning in the city of Natchez on the banks of the Mississippi River, the Natchez Trace Parkway is an incredibly historic route that runs 444 miles through Mississippi, Alabama, and Tennessee. This scenic drive consists of dozens of stops to enjoy the scenery, history, and adventure.
The Natchez Trace Parkway was once called the Old Natchez Trace and had been a trail long before America was established. It was known as an important route in Native American history and was later used by soldiers, missionaries, and settlers in the area.
As the trail became more and more used, the settlers around it set up inns along it to sell food and lodging to travelers, calling them Stands. Some are still standing, and parts of the trail are listed on the National Register for Historic Places.
Today, the Parkway runs mostly along the Old Trace, with some sections still available for hiking. Along the drive, there are stops for hiking, biking, horseback riding, camping, fishing, and the list goes on. As a bonus, you can appreciate being along a route that was of great importance for centuries.
Don't forget to spend some time in the historic beginning (or end) town of the parkway, Natchez. It's full of beautiful antebellum houses such as Stanton Hall and great southern eateries like the Carriage House Restaurant.
In this area, you might appreciate a full house for everyone to come home to at the end of the day. The Piggy Haus has three bedrooms and two bathrooms, which should be plenty of space for the whole family after a fun day on the trail.
6. LeFleur's Bluff State Park & the Mississippi Museum of Natural Science
Address: 2148 Riverside Drive, Jackson, MS 39202
During your stay in Jackson, don't miss the chance to enjoy some authentic Mississippi nature at a place like LeFleur's Bluff State Park. The bluff, which is a rounded cliff-like formation that sits on a shore or a river, is located in the northeast of the city along the Pearl River.
LeFleur's Bluff comprises over 300 acres, 2.5 miles of trails, several lakes, and plenty of Mississippi wilderness to enjoy. There's also an open-air amphitheater for hosting events at times. The park is a great way to get outdoors, whether for a full day of exploring or just a quick jog in the morning.
Within the park, there is also the Mississippi Museum of Natural Science, where over 200 species of animals live in their 100,000-gallon aquarium network. Their 1,700 square-foot greenhouse hosts an entire swamp ecosystem as well. Stop in to learn about the natural habitats and animals of Mississippi at one of their interactive exhibits or explore on your own.
The Mississippi Museum of Natural Science also operates a gift shop, as well as a children's playground in LeFleur's Bluff. A small entry fee is charged to visit the museum, as well as to access the park for day use, and camping is available by reservation.
7. Old Capitol Museum
image by lordsuch is licensed under CC BY-SA 2.0
Address: 100 State Street, Jackson, MS 39201
If you're looking for some free things to do in Mississippi, the Old Capitol Museum is a great choice to appreciate some important state and national history. This free museum is, as you may have guessed, the former seat of government of the state where many important decisions in its history were made.
While it is the Old Capitol Building, it was not the first, which no longer stands today. This one was built in 1839 and was in official use until 1903 when the third State Capitol Building was finished. It then became a National Historic Landmark.
Today, you can visit the Old Capitol as a museum of the Mississippi government's history. It's where decisions such as seceding from the Union were made and where the state's constitutions were drafted. It's also an excellently preserved example of early 1800s architecture.
8. Biloxi
Going back to the coast, the city of Biloxi is one of the most visited in Mississippi. It is well-known for its relaxed beaches and large resorts with casinos, where visitors come from all over to party, gamble, and have a good time.
There is no shortage of fantastic accommodation options in this coastal city. The Margaritaville Resort Biloxi has pools and fun for the whole family, while the Golden Nugget Biloxi is one of many great options for gaming and partying. If you are looking for somewhere more relaxing just to access the beaches, the Hyatt Place Biloxi is a comfortable and conveniently located choice.
There is plenty to see and do in the city. The Biloxi Lighthouse is a historic landmark standing since the 1800s, and the Maritime & Seafood Industry Museum has an interesting theme appropriate for the town. You can also rent jet skis, take a boat tour, and get some of the best seafood on the Gulf in Biloxi.
Another interesting thing to do in Biloxi is to visit Beauvoir, the 19th Century mansion that Jefferson Davis called home. Pick up a skip-the-line ticket to get a look at the controversial figure's life as a Congressman, Secretary of War, and President of the Confederacy from his very own residence.
9. Mississippi Petrified Forest
image by dmott9 is licensed under CC BY-ND 2.0
Address: 124 Forest Park Road, Flora, MS 39071
Just north of Jackson, the wilderness of Mississippi hides a natural phenomenon that can be seen in just a handful of places around the world: petrified trees. The Mississippi Petrified Forest is a Registered National Landmark and contains the remains of a forest from 36 million years ago.
Petrified wood is essentially a very, very old piece of wood that has been turned into stone. This complex natural process started with a roaring river that carried massive trees to this part of Mississippi, where they sank deep into the water and silt.
Over millions of years, the effects of storms, ice ages, glaciers, and more literally turned the trees into stone while deep in the ground. Wind and erosion of the land revealed them eventually, with some being large pieces still intact, while others have been broken into smaller pieces by the forces of nature.
Today, visitors are welcomed to the forest to learn about this process, see giant pieces of wooden trees up close, and wander the nature trails. The entry fee is quite low, and it is a very unique experience that nearly any visitor would enjoy.
10. B.B. King Museum & Delta Interpretive Center
image by Bill Golladay is licensed under CC BY-SA 4.0
Address: 400 2nd Street, Indianola, MS 38751
Elvis was far from the only famous blues singer that Mississippi produced – it's also the home state of blues legend Riley B. "B.B." King. He was from the impoverished central Mississippi delta town of Indianola, where you can find the B.B. King Museum that tells the story of his life and success.
King didn't have much growing up, but he did have a dream that he followed, which brought him around the world and to international fame. His humble beginnings and final resting place are right there in Indianola, where you can learn about his journey and pay tribute to a legend. The museum also exhibits the much larger themes of the delta area, such as history, society, and race relations.
If you're on a blues tour of the Mississippi countryside, there's also the Delta Blues Museum just over an hour's drive north in Clarksdale. Another hour along the river will bring you to the Gateway to the Blues Museum, at which point you'll have gotten the full tour.
11. GRAMMY Museum Mississippi
image by BobCummings is licensed under CC BY-SA 4.0
Address: 800 West Sunflower Road, Cleveland, MS 38732
Looking for some more Mississippi music attractions? The famous GRAMMY Museum in Los Angeles has a sister location right here in Mississippi to celebrate the musicians that the state has produced.
Located in the small, central town of Cleveland, the museum was developed with the help of the same group that created the B.B. King Museum. In its over 28,000 square feet, visitors can have all kinds of interactive experiences, see films, and enjoy performances focused on all genres of music. Special exhibits rotate in and out of the museum several times per year.
The GRAMMY Museum Mississippi is a great addition to the other blues music museums mentioned above, as they are all in the same area. However, being located in a remote part of the state may mean you'd prefer to stay nearby. The Cotton House Cleveland, a Tribute Portfolio Hotel, is a great boutique hotel option to stay in the town and get a feel for its identity.
This Mississippi attraction is best visited with a car due to its location. Also, don't forget to buy a skip-the-line ticket for the museum to avoid waiting in line or missing out on busy days.
12. Mississippi Civil Rights Museum
Address: 222 North Street #2205, Jackson, MS 39201
Back in the city of Jackson, you can find the Mississippi Civil Rights Museum in the downtown area. It's just two blocks from the Mississippi State Capitol Building and the Old Capitol Museum, making it an easy addition to a day of seeing the city sights.
As many people know, Mississippi was one of the places at the center of the Civil Rights Movement. The museum exists to tell the story of the Mississippians who fought for their rights and how they changed a nation.
In eight interactive galleries, visitors experience the struggle of African Americans, the fight for equality, and the sacrifices that were made in the name of the movement. In the center of them all, a special statue glows as more people gather closer, in a tribute to the unity displayed during the fight.
The Mississippi Civil Rights Museum is closed on Mondays, and admission is free on Sundays. Therefore, plan your days in Jackson strategically!
13. The Institute for Marine Mammal Studies' Ocean Adventures Marine Park
image by cantanima is licensed under CC BY-SA 2.0
Address: 10801 Dolphin Lane, Gulfport, MS 39503
Being a state on the Gulf of Mexico, the shores of Mississippi get a lot of visits from animals like dolphins and sea turtles. The Institute for Marine Mammal Studies, located on a bayou in Gulfport, exists to protect them, study them, and ensure that these species continue to live alongside us.
The institute is a fully licensed rescue center for stranded and distressed marine life, and they are the ones called when a sea animal is found sick or injured. Their facilities and staff are highly capable and experienced in diagnosing and rehabilitating all kinds of ocean creatures, in order to return them to the natural world.
Besides their research and rescue efforts, the institute operates the Ocean Adventures Marine Park, where visitors can get an up-close look at the work they do. They also have educational shows with dolphins as well as swimming experiences with them, which is a huge hit for kids.
Other experiences at the park include snorkeling with stingrays, getting a kiss from a sea lion, and shadowing a caretaker on the job. If you can't make it to the park, you can always track the sea turtles they've tagged in the past from their website!
14. Noxubee National Wildlife Refuge
image by image by Frank Peters is licensed under CC BY-NC-ND 2.0
Address: 13723 Bluff Lake Road, Starkville, MS 39759
If you're looking for some pristine nature in the inner part of Mississippi, the Sam D. Noxubee National Wildlife Refuge is an excellent choice. It's a nearly three-hour drive into the backwoods northeast of Jackson to reach this haven for wildlife.
The massive space consists of trails, swamps, creeks, and lakes throughout a vast area formerly used for farming and grazing. It was established as a wildlife refuge in 1940 and has since become an established woodland and an important area for migrating birds.
In fact, bird watching and nature photography are some of the most common activities in the preserve. Visitors can also hike, bike, hunt, fish, and otherwise enjoy the outdoor space.
There is an especially popular network of hiking trails around Bluff Lake, where a boardwalk will bring you around the swampy woods to see birds like waterfowl and other local residents like alligators. A visitor center is open Monday thru Friday in case you have any questions for the rangers.
15. Windsor Ruins
Address: Rodney Road, Port Gibson, MS 39150
As we've seen, Mississippi is packed full of the history of the Civil War and the 19th Century at large. One unique relic that's been left behind from the era is the Windsor Ruins, located on the banks of the Mississippi River and not far off the southern Natchez Trace Parkway.
The ruins are what remains of one of the antebellum mansions that were once common around the region. The Greek Revival-style house was finished in 1861 and owned by wealthy cotton farmer Smith Coffee Daniell II. Sadly, it was built with the labor of slaves.
Despite being a slaver, Daniell and his family were allowed to live on the upper floor of the mansion following the outbreak of the Civil War and its capture by Ulysses Grant's army. Grant's forces would use it as a lookout station and hospital. While it survived the war, the mansion burnt to the ground in 1890 after someone smoked too close to construction materials.
All that remained of the building were the 23 massive Corinthian columns that surrounded the structure, which still stand today. The Windsor Ruins are a partially interesting view into our country's history and partially a somber reminder of dark times. It certainly makes for a good stop on a Mississippi vacation.
Is Mississippi worth visiting?
There are a ton of places to visit in Mississippi that are absolutely worth the trip. Between the natural beauty of the Mississippi Gulf Coast, the abundant American history, and the rural countryside beyond the bayou, most visitors are thoroughly pleased by the end of their vacation.
What is Mississippi known for?
The Magnolia State has a reputation for hospitable locals, beautiful seashores, and being the birthplace of American blues music. It's also known as a rural state producing a sizable portion of America's crops, as well as having rich fishing grounds for species like catfish.
What are some things to do in Mississippi with kids?
There are plenty of Mississippi tourist attractions appropriate for the whole family. Kids love the Institute for Marine Mammal Studies, where they can see animals like dolphins and sting rays up close and feel with their hands in the touch pools. On a sunny day, a visit to Ship Island is a fun adventure for swimming, fishing, and playing in the sand.
Source https://www.touropia.com/best-places-to-visit-in-mississippi/
Source https://southerntrippers.com/things-to-do-in-mississippi/
Source https://viatravelers.com/things-to-do-in-mississippi/